A Faux Weathered Sign, No Sew Pillow & Fancy Cork Board (Swap It Challenge)
This post may contain affiliate links. Please see disclosures here.
Ya'll….it's Swap It Like It's Hot time!
I've been talking about it all week, on Facebook, Instagram and even here on my blog.
What is the Swap It challenge? Well, it's basically a bunch of bloggers swapping stuff with each other…namely, thrifty, garage sale items.
We have no idea what's headed our way so it certainly gets our thinking caps on once the swapped stuff arrives! ;)
I just love that though. I'm all about envisioning what something can be anyway.
Here's what I created with the swapped items from the last "Swap It" challenge back in March. –> "Thrifty Makeovers Repurposed"
This time I created a faux weathered sign, a no sew pillow and a fancy cork board out of the items that Danielle over at Finding Silver Pennies sent to me below.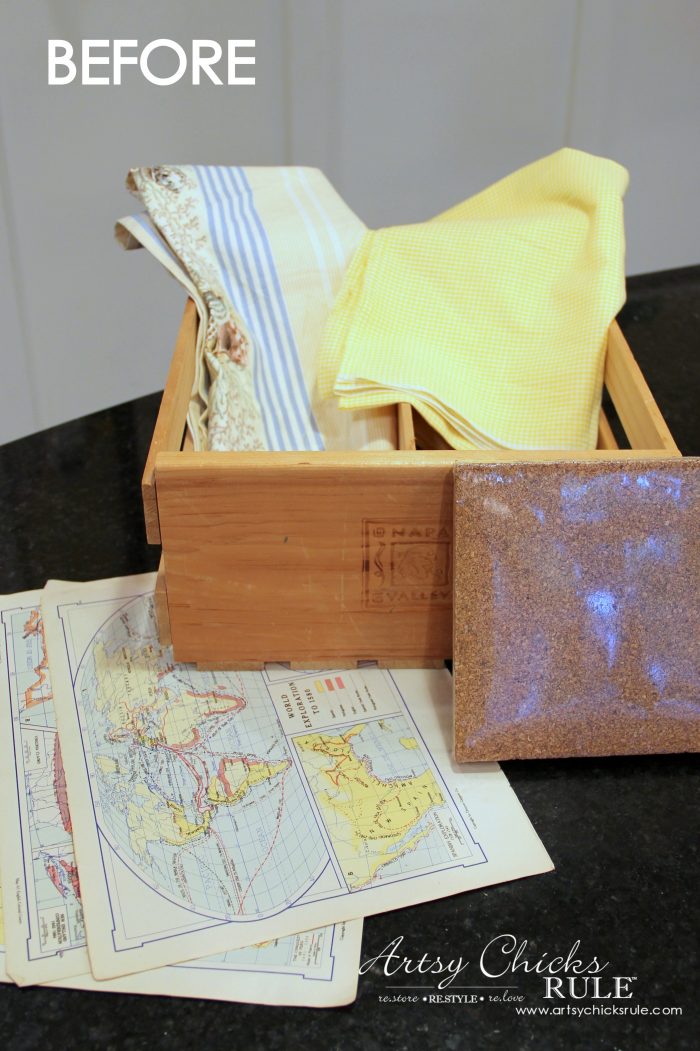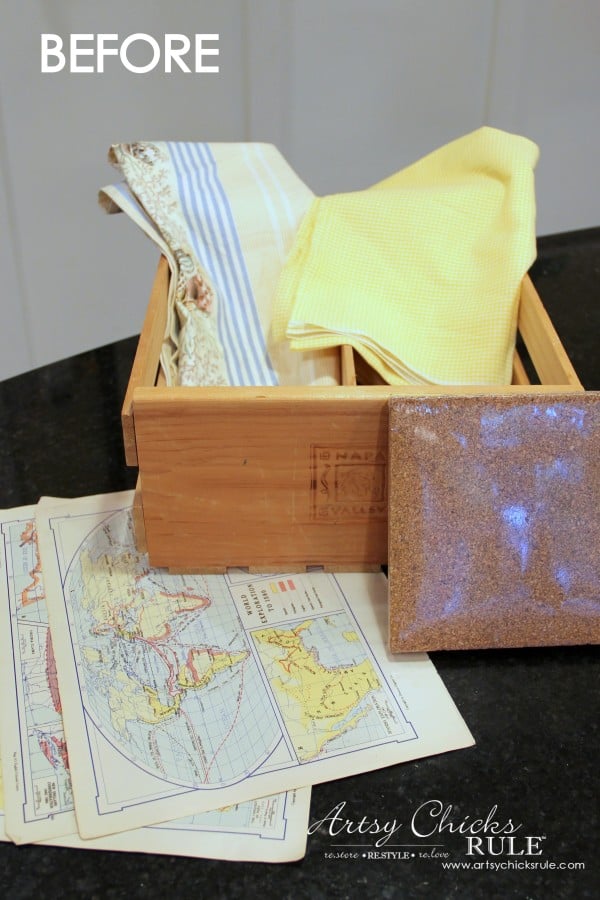 I didn't end up using the map sheets or the yellow check fabric but I did use everything else.
I created this faux weathered sign first…..(and it's my favorite!)
(I've included several affiliate links below for your convenience. See my disclosure here.)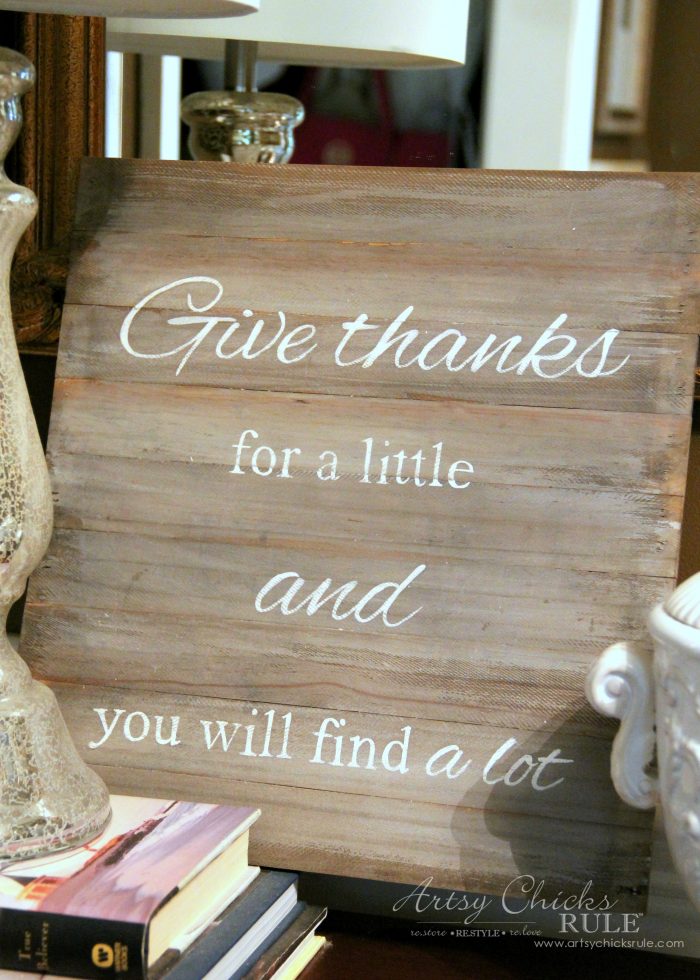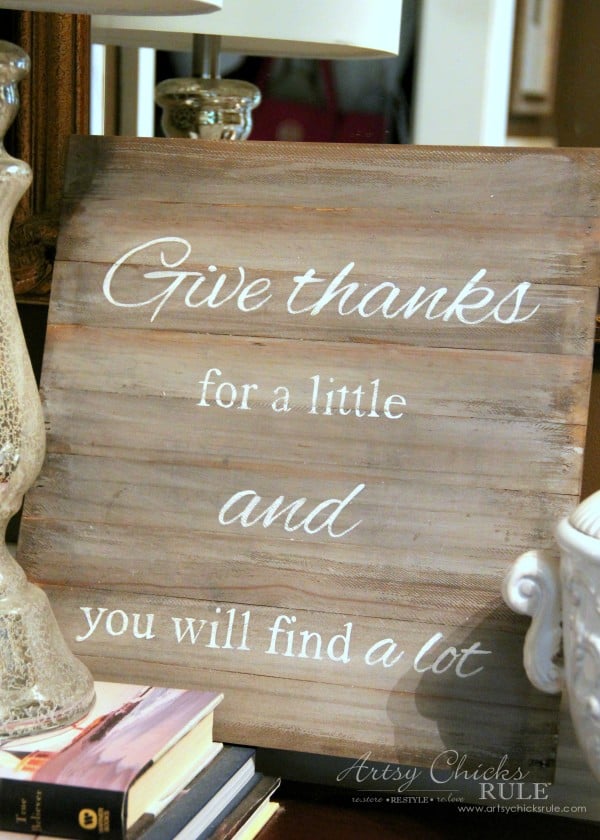 I created it by taking the crate apart and gluing all of the "slats" together to create this flat surface.
To see all the make details on the sign, click here.
Then I created this fancy cork board out of the cork pieces.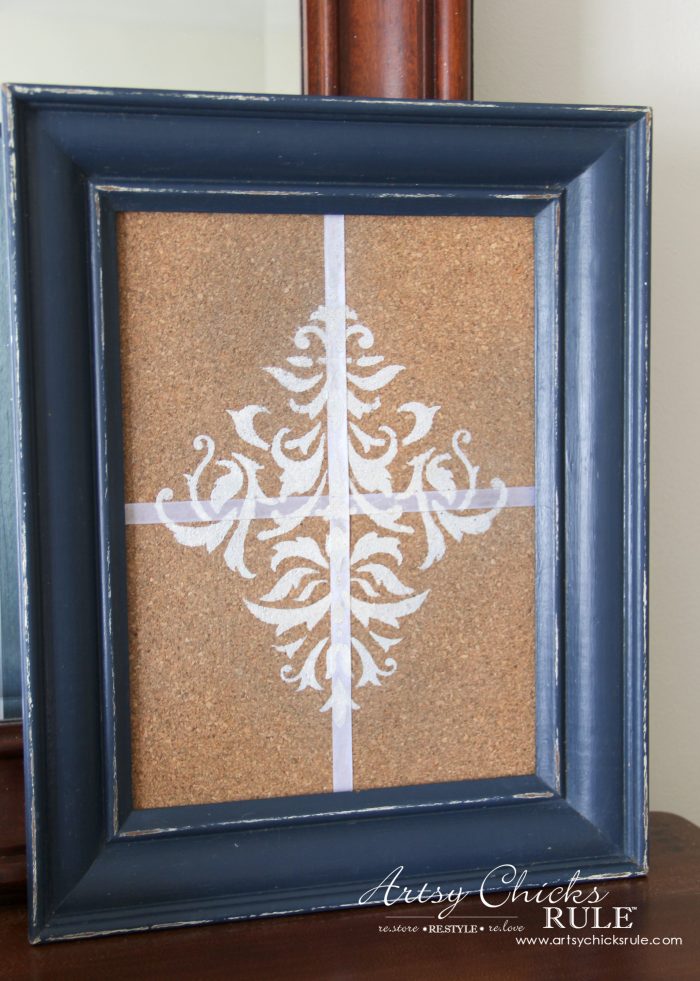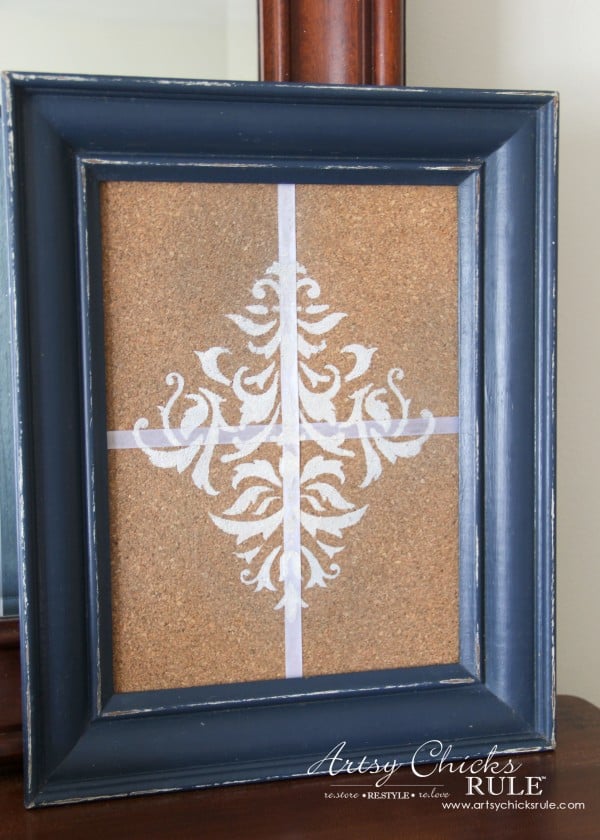 I actually painted that frame about 4 years ago with Napoleonic Blue Chalk Paint® (or a blend of it to make it more "navy")
I had used it for awhile with a print and then took it apart and put on the shelf.
I pulled it down to create this board (I keep everything because you never know!! ;) )
I just used the little stickies that came with the cork pieces to attach the cork to the cardboard frame piece.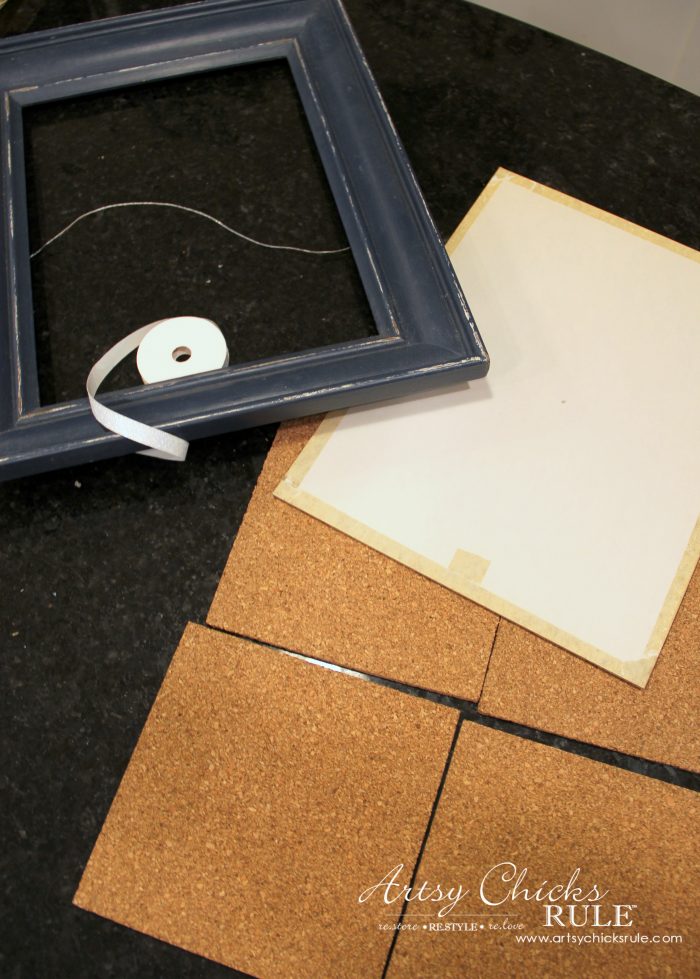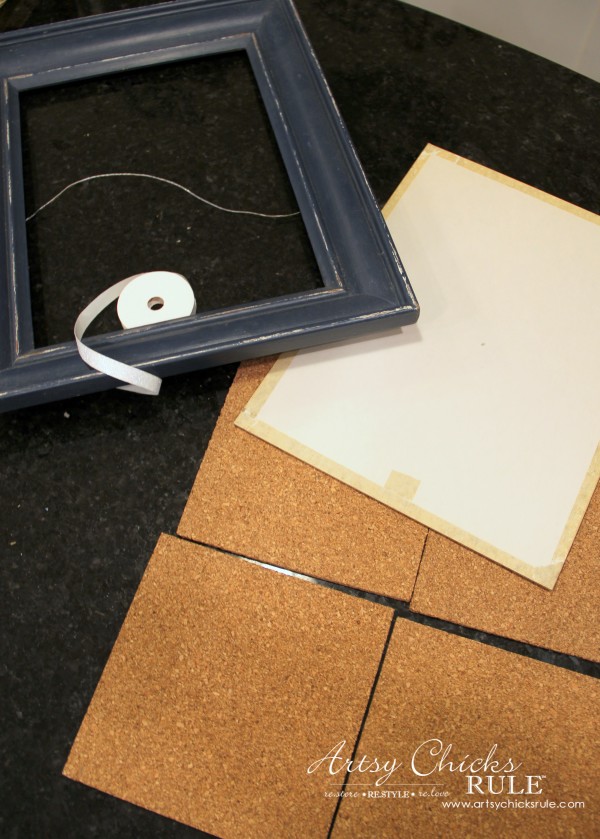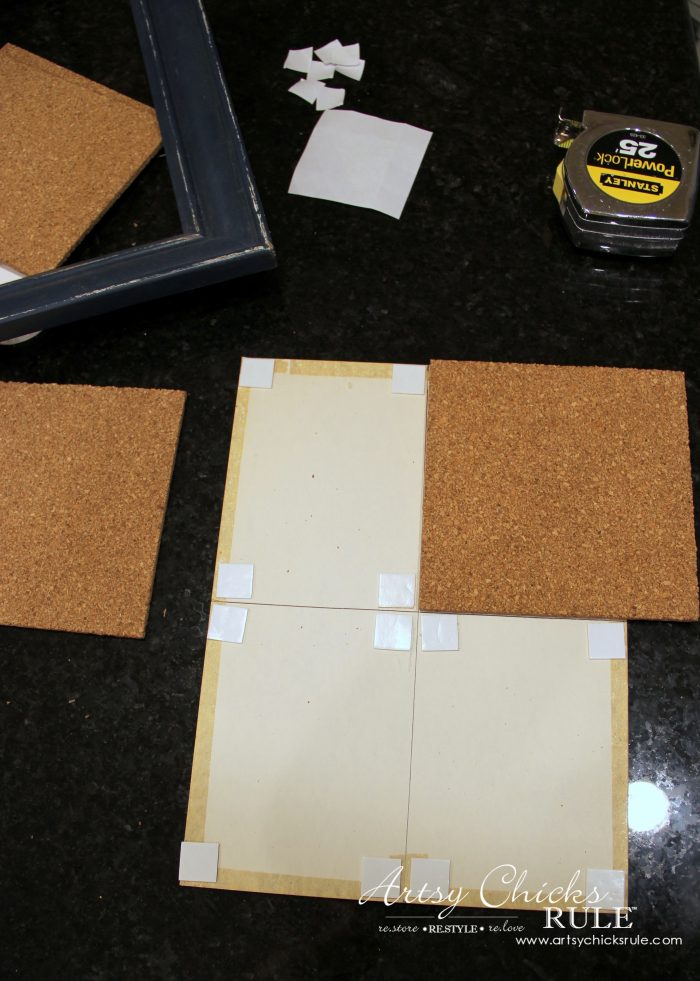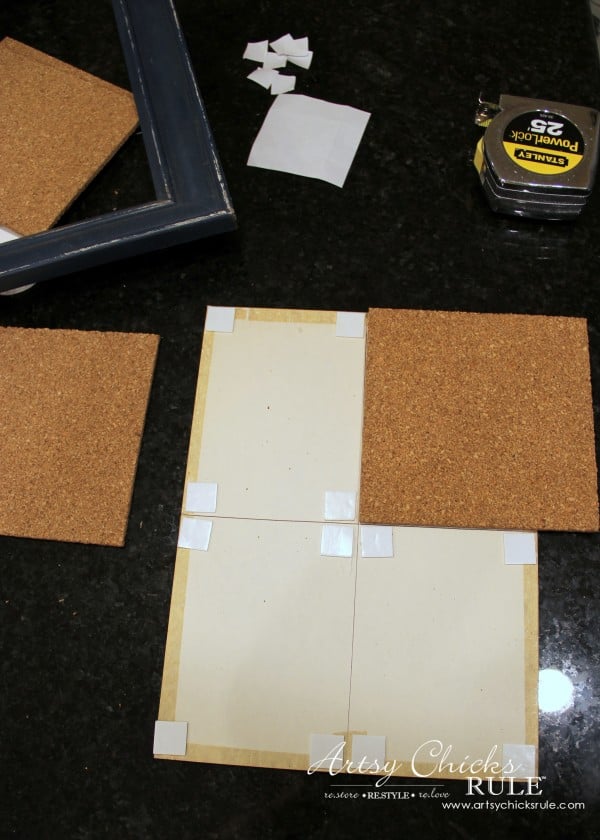 So easy.
Then I trimmed the excess cork and attached white ribbon along the seams. (on the front)
I then did a bit of stenciling to make it "fancy". (and some glitter over the white stenciled paint too!)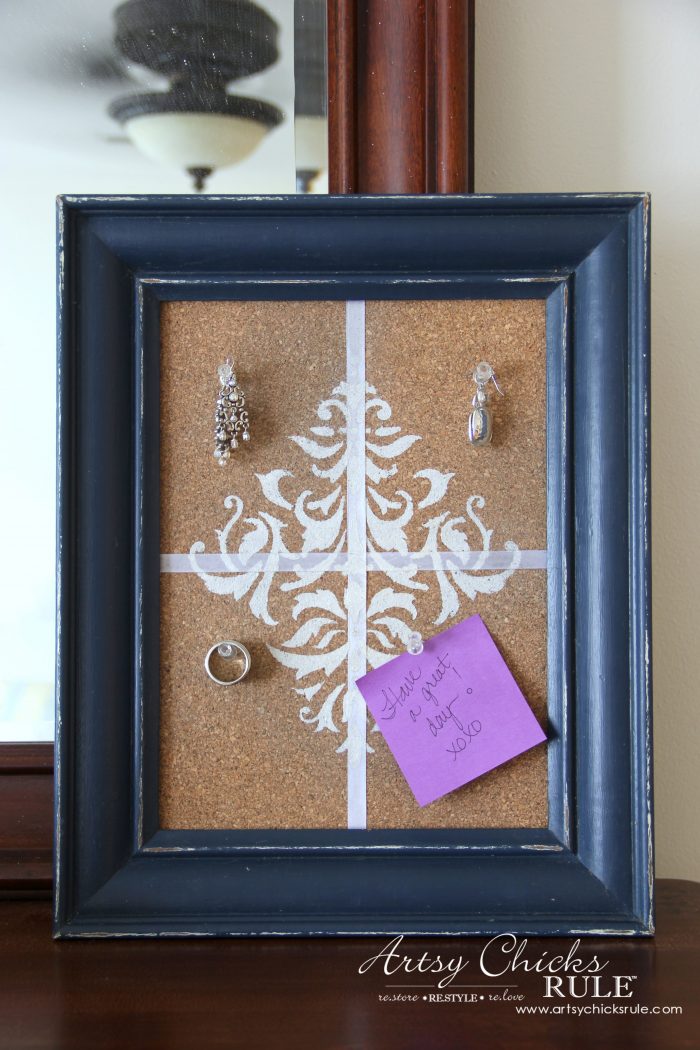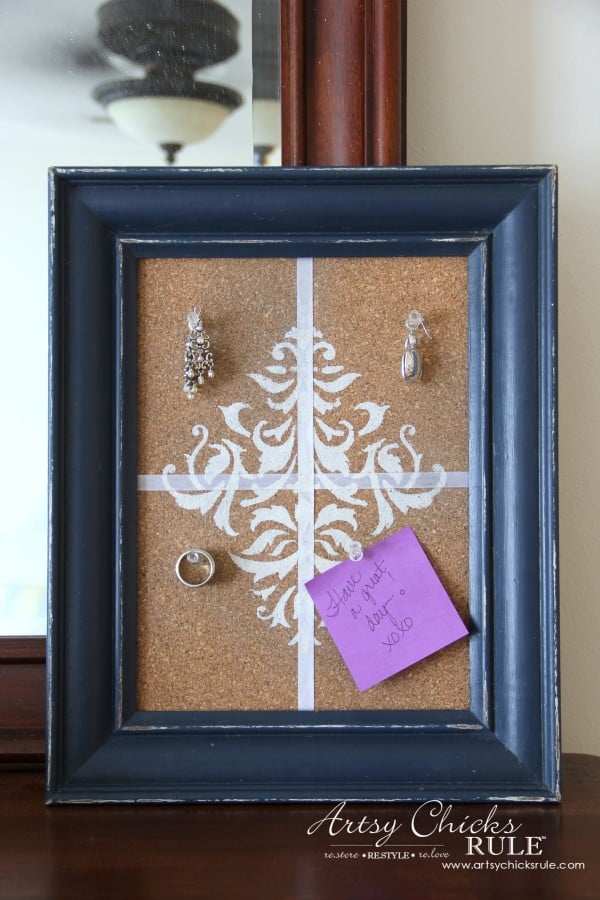 Too bad you can't really see it in the photo. I love sparkly, glittery things.
Perfect little spot for small jewelry pieces or notes.
Lastly, I created a no sew pillow out of the coastal fabric/curtain.
I started by removing the existing seam.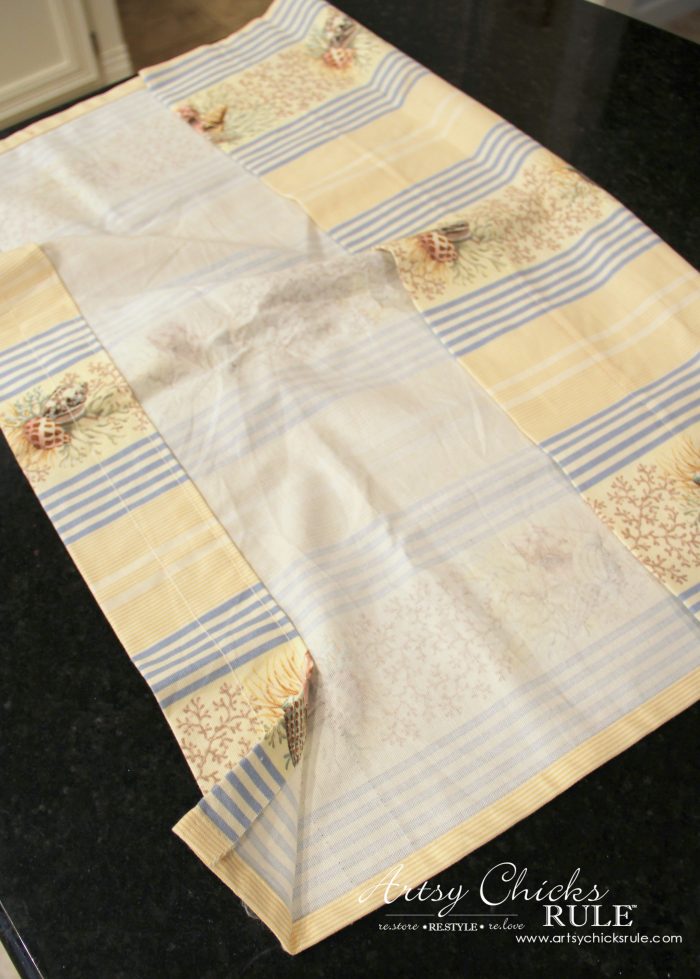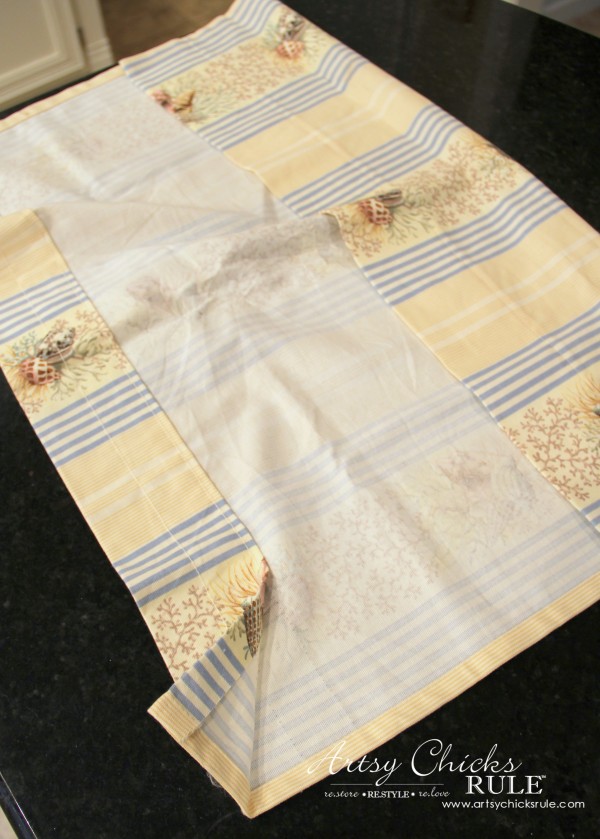 Then I cut it to size and folded the edges over and ironed them.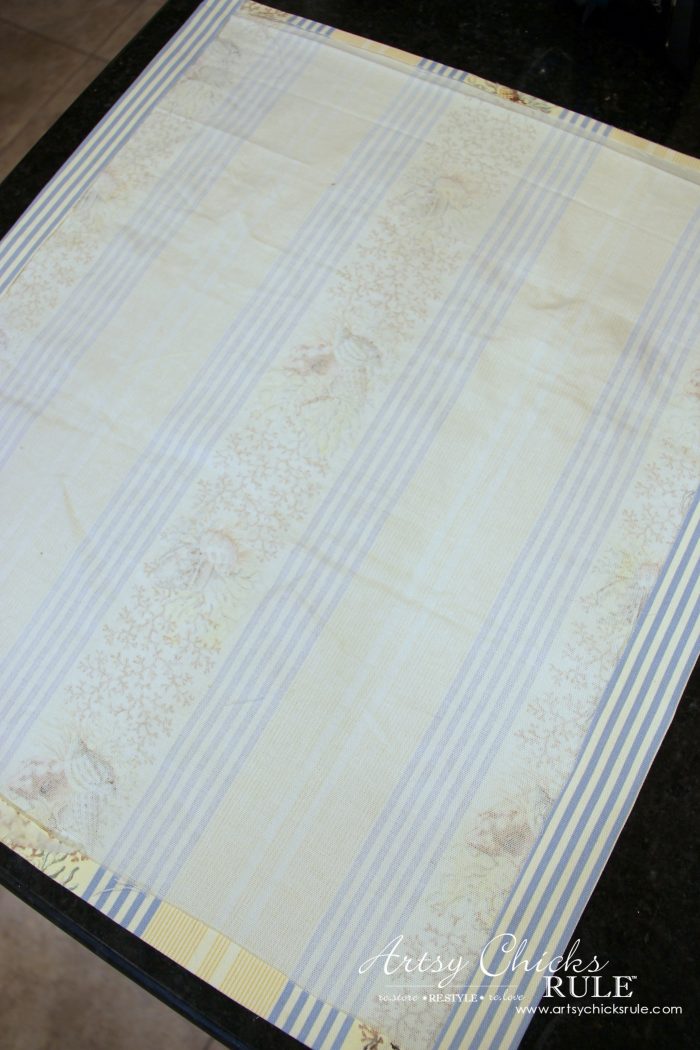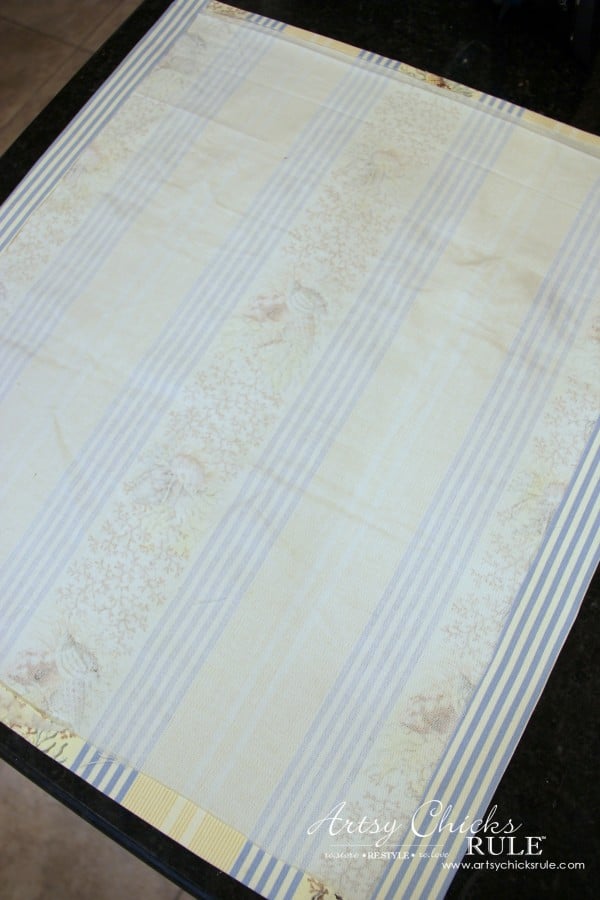 I used Heat Bond (don't like it) because that was all I could find on my quick trip to the store.
I ended up using the rest of what I had left of my trusty Steam-A-Seam 2 Double Stick Fusible Tape instead. (much better)
I went all the way around the pillow and left a small opening so I could fill it with the Poly-Fil.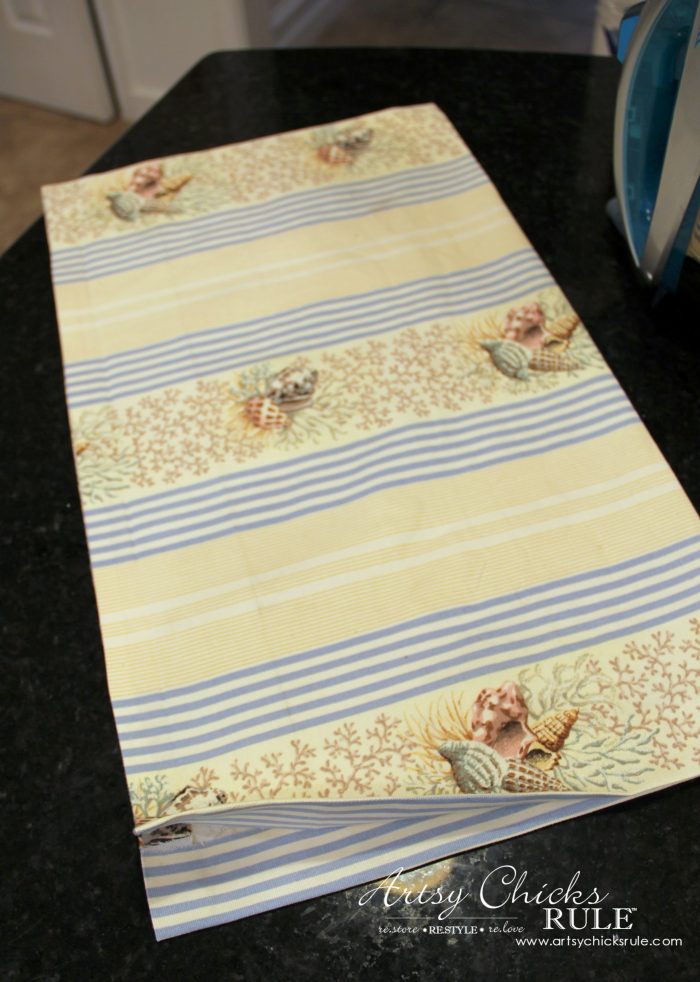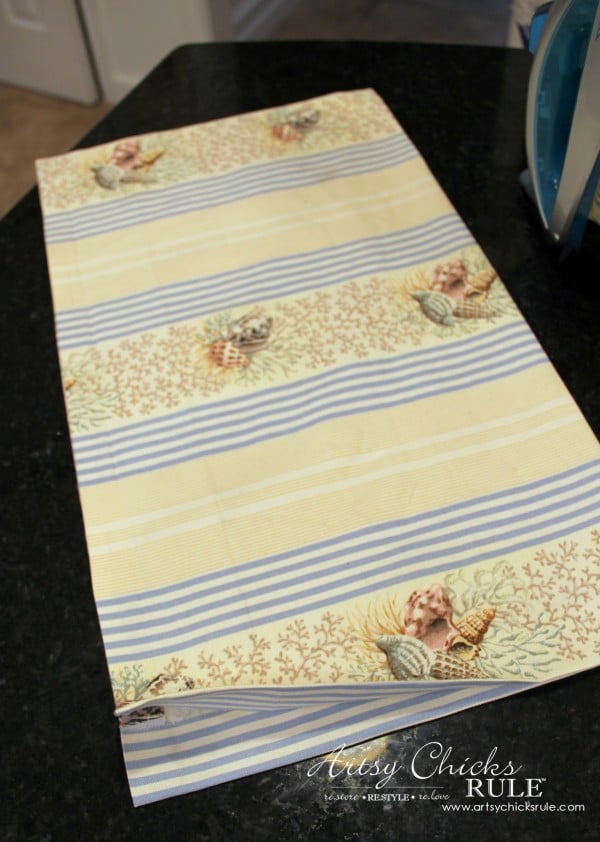 Stuffed and finished!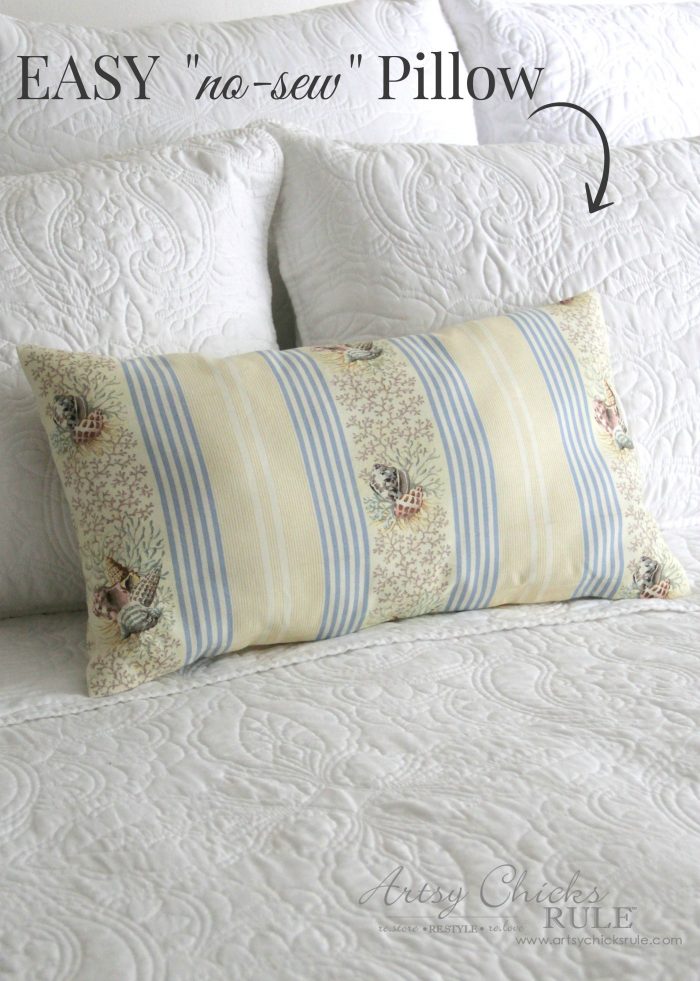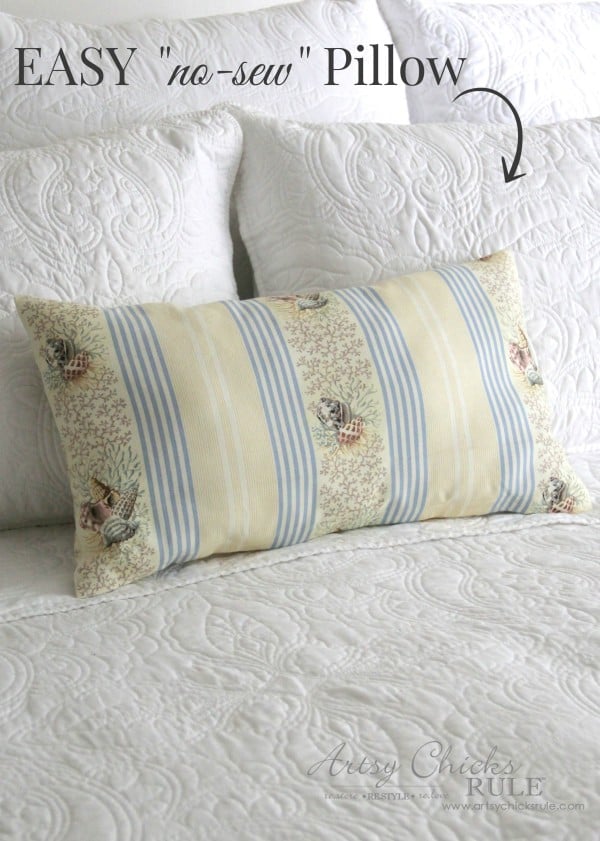 How sweet.
It matches my decor perfectly.
I do think this will end up on the front porch on my white wicker couch though!
Will look perfect there.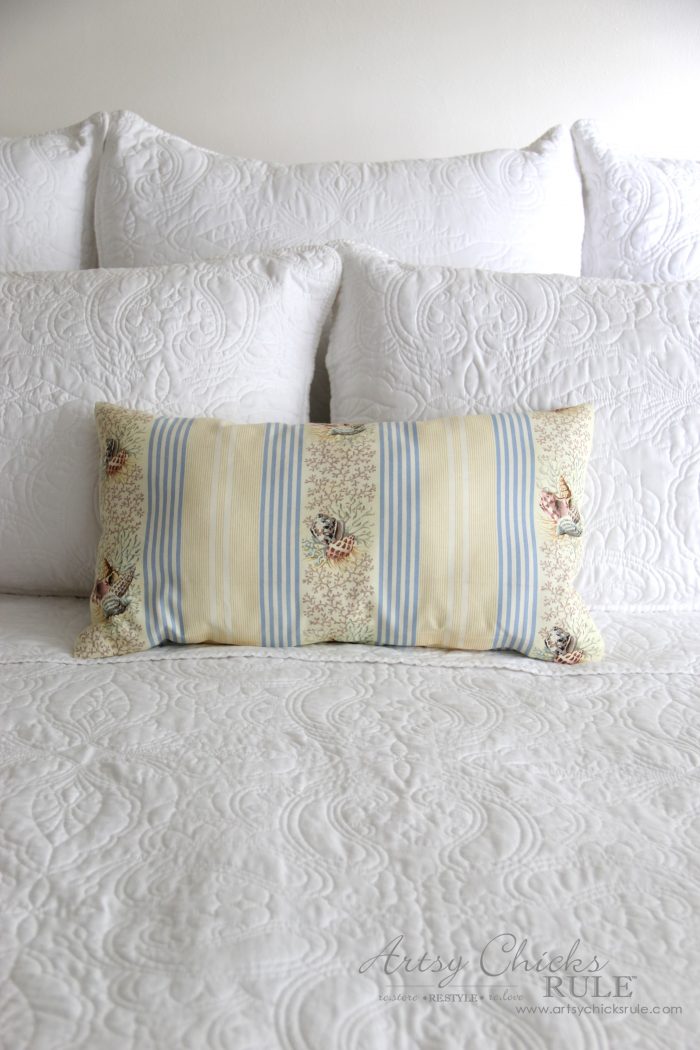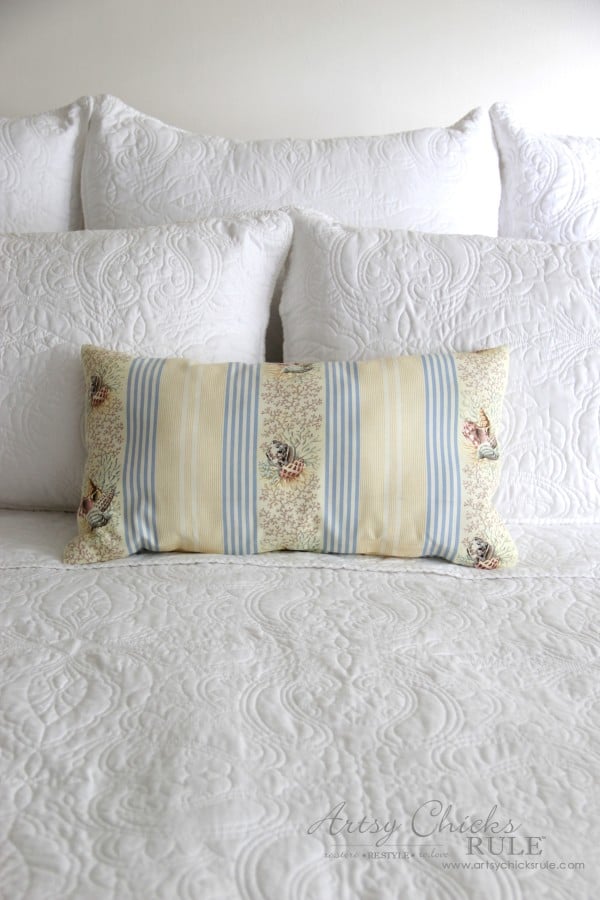 I need to make more "no sew" pillows! Do you know how expensive pillows can be?
This was SUPER easy to do and looks great (I think so anyway).
I'm definitely going fabric shopping. :)
So there you have it, another round of Swap It Like It's Hot.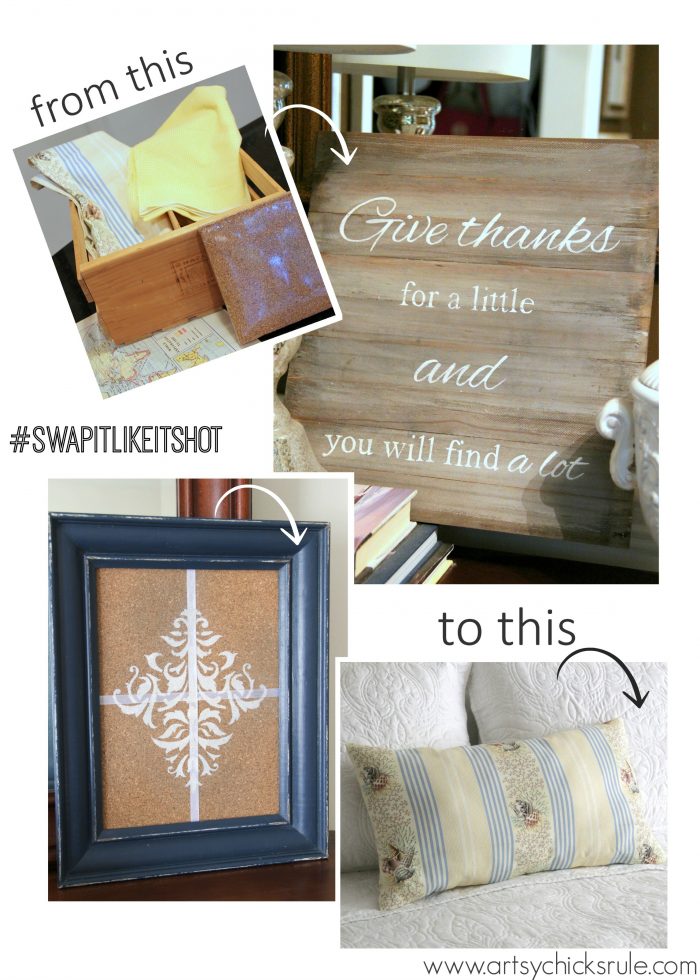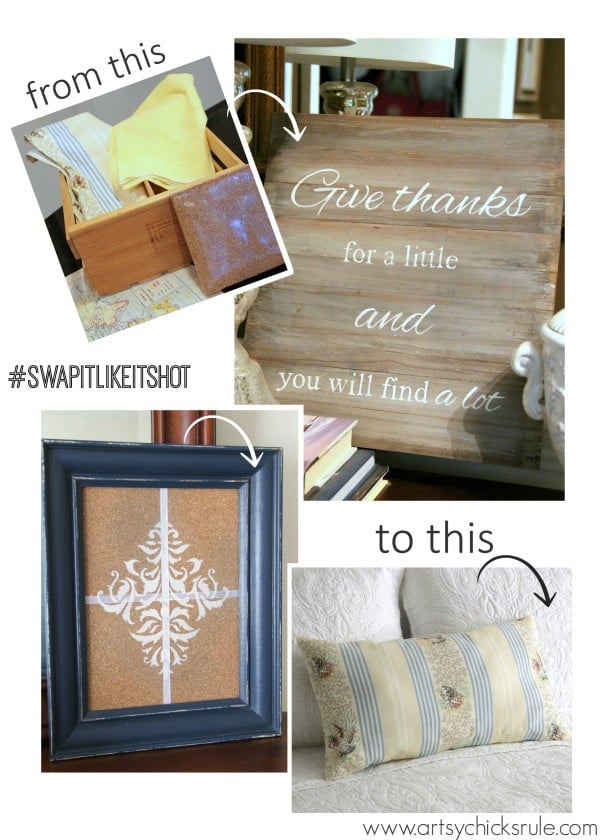 So much fun!
Now go by and see what Katie from Something To Be Found did with these items that I sent her. ;)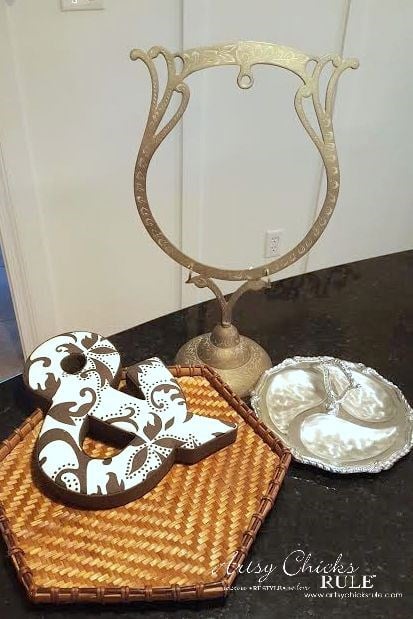 Also, the links to everyone else's posts for today are below (and earlier in the week if you missed those).
Be sure to check back in tomorrow to catch the final day of swapping!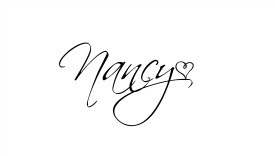 Follow along! –> Instagram ~ Facebook ~ Pinterest ~ Bloglovin
Tune in all week to see the crazy items this talented group of bloggers has been making over!
Search the hashtag #swapitlikeitshot on social media to follow along with all the fun or check out our Pinterest Board.
MONDAY
TUESDAY
Confessions Of A Serial Do-It-Yourselfer
WEDNESDAY
Designer Trapped In A Lawyer's Body
THURSDAY
Like A Saturday
FRIDAY
*This post contains affiliate links. See here for full disclosure.