10 Most Visited Projects for 2017
This post may contain affiliate links. Please see disclosures here.
Ever wonder what the most popular posts on any given blog is? Well I'm sharing mine today….the top 10 most visited projects of 2017.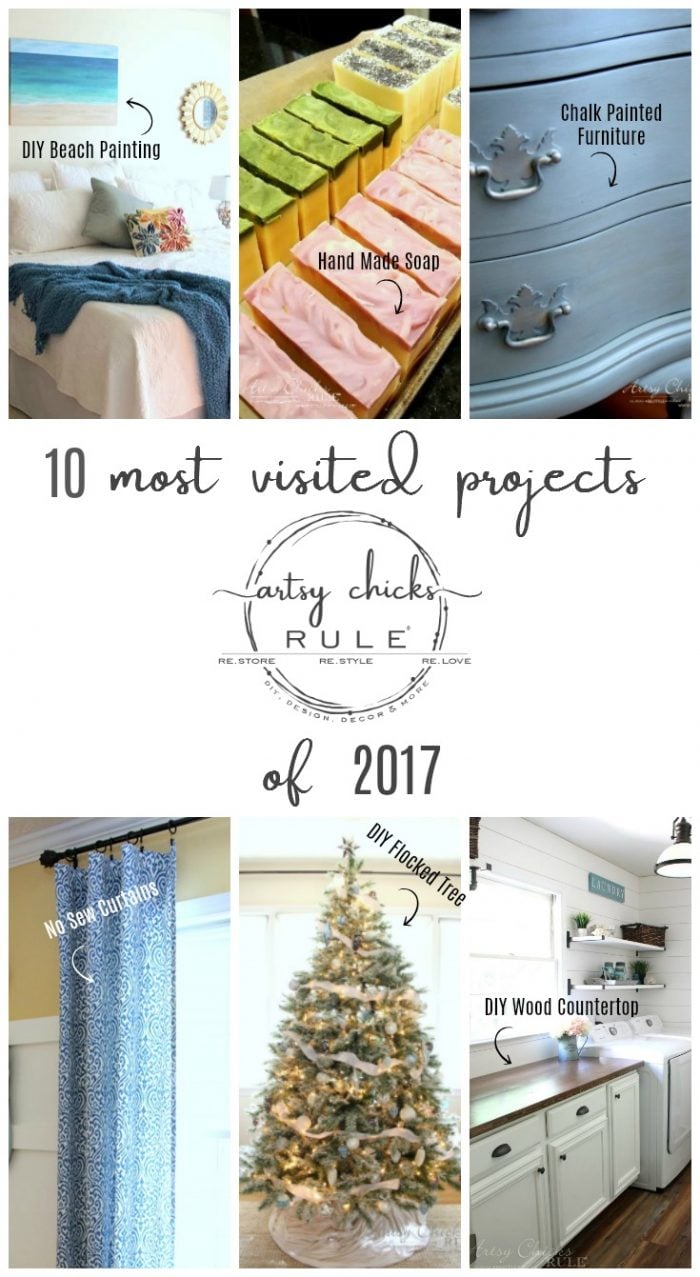 Happy New Year friends!! It is officially 2018.
Wow, that number looks crazy, doesn't it? Space age and kind of futuristic. ;)
I'm so excited for the new year and all the fun, shiny new projects I have planned.
I have SO much furniture to give a makeover to. I think my hubby may disown me if I come home with just one more piece! ;)
And we will be finishing up and listing our house for sale. Eek….so exciting…and bittersweet.
We'll also be getting that long awaited master bath/closet reno done.
Not only that, but you may have noticed that new logo there on some of my photos lately. :)
Well, my little ole blog is getting a brand new look for the new year. And the food blog is too.
I want them to be more cohesive. Two different blogs, with two different interests but definitely part of the same brand.
I'd like them to look like an extension of each other. Not so much like you hopped over to another website.
I created the logos a few months ago and decided to wait until after the mad rush of the holidays to implement the rest of the web design.
Be on the lookout for it around mid month! I'm excited!! It's sort of like redecorating your home or getting new furniture. ;)
Now let's talk top posts for the year.
I usually create a "top ten" post every year but hadn't actually planned on doing one this year.
It seems most years the posts were very similar, year in, year out. Almost always the same number 1, etc.
BUT when I popped into my dashboard and took a look for this year? There were quite a few newbies in the line up!
Yes, a couple oldies but I was excited to see some new posts in there.
So I thought, why not? Let's do this. :)
You guys might like to see what was most popular, too. Plus, there might a few you've never seen before!
And here they are, top ten, starting from number 10…and ending with the NUMBER 1 most visited projects on the blog for 2017.
10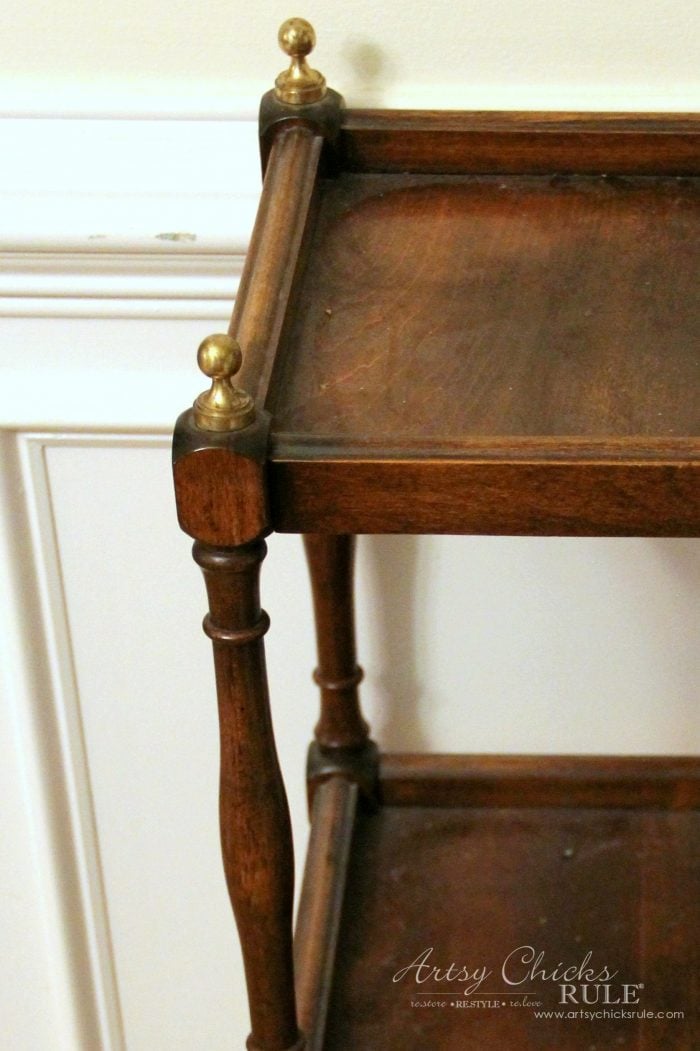 This little cutie got some pretty new paint and fabric…decoupage. :)
See it, here.
9
Food in the top ten?? Yep! Once upon a time, I added a few recipes to this DIY/design blog.
Since I love to cook and bake, I thought I'd add recipes from time to time here on the blog.
But I quickly found out that is not what most of the people who read my blog were coming here to see.
So I decided to start a blog devoted solely to food….Foodie Chicks Rule, instead.
However, there are still a few old recipes from years ago here on the blog and this is one of them.
And a very popular one at that. (it's so yummy) ;)
Get the recipe, here.
8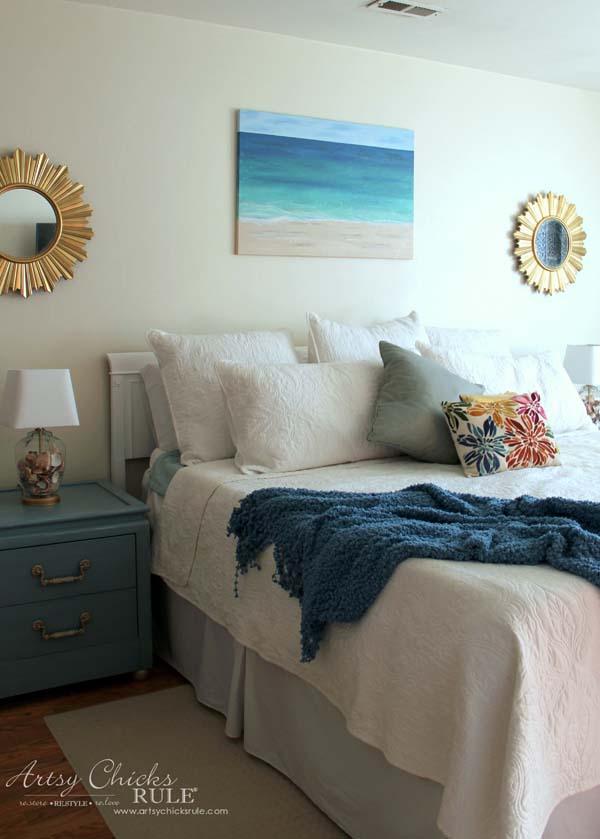 This DIY beach painting was one of my favorite things to do!
I keep saying I'm going to do another one of these but haven't gotten around to it.
I think I may have to add that to my list for 2018. :)
Get all the details, here.
7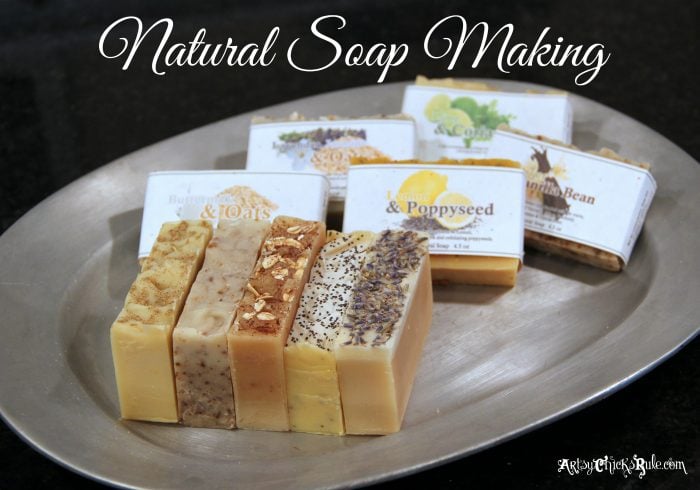 Okay, so I still deviate from the usual DIY and design sometimes. ;)
I have shared how to make soap from scratch, natural deodorant, natural home fragrance, whipped body butters and more.
That all goes back to my desire to live a healthy, clean life. As much as possible anyway.
Also, I had a business in a previous life, ;) , that revolved around soy candles and natural bath & body products.
I would suppose this is a revisit and maybe an extension of that, in a way. It's something I still love to do. :)
So you will surely see more of this kind of thing around here.
See the whole tutorial on making soap, here.
6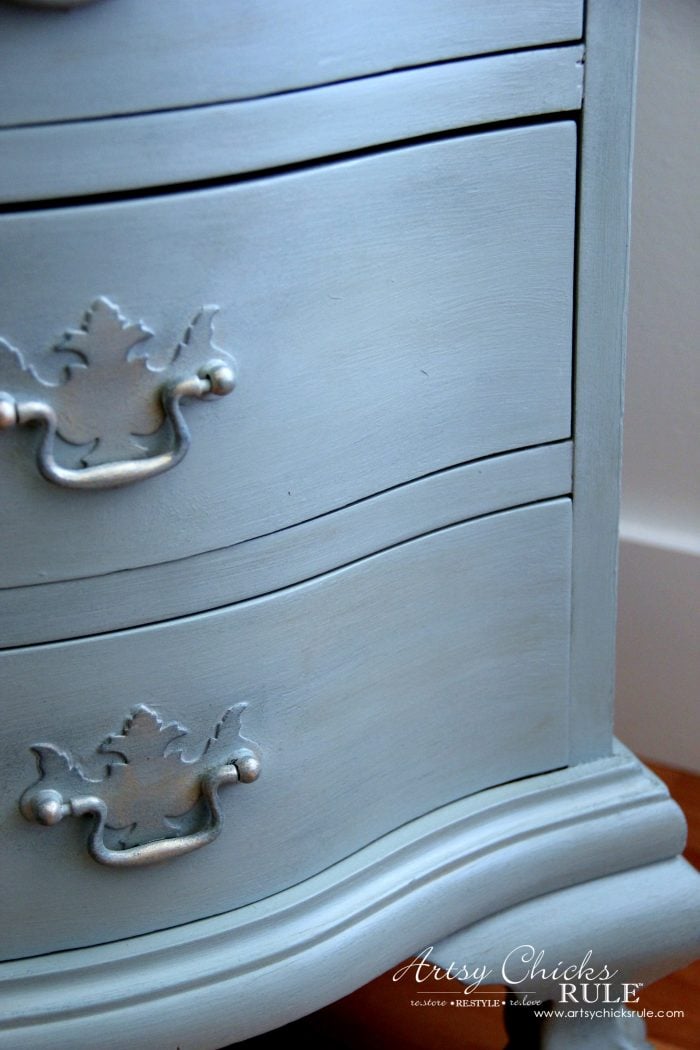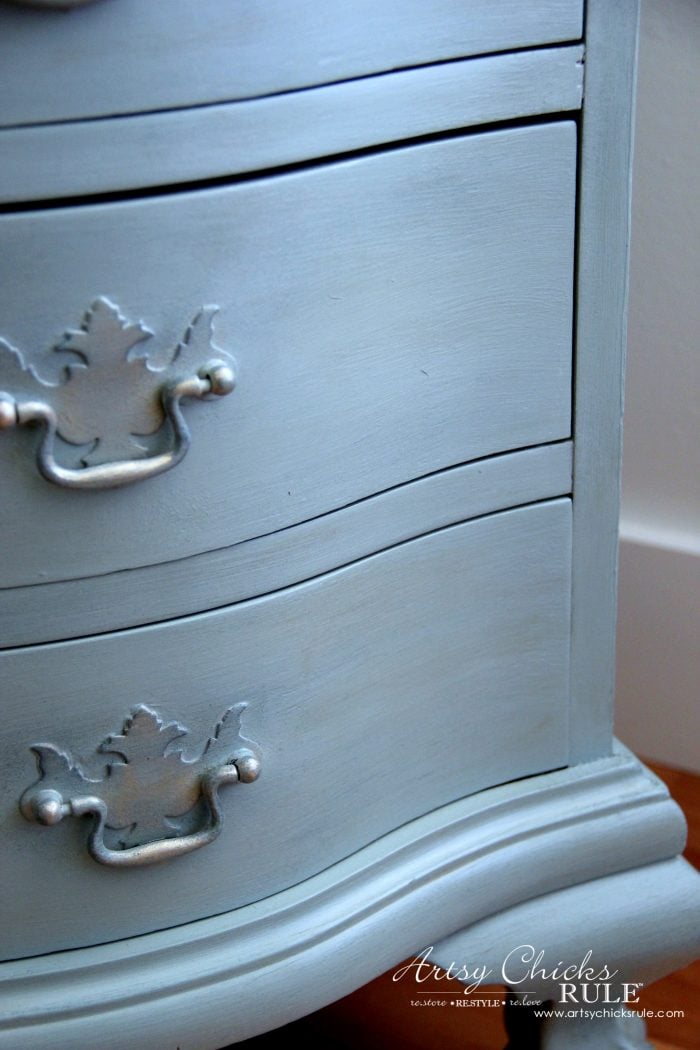 One of my absolute favorite pieces of furniture. It rivals this one…but it's a close second! ;)
This one uses one of my very favorite paint colors in the Annie Sloan Chalk Paint line.
Not only that, I gave it a 3 colored wax finish … and a touch of gold that I think just makes it magical.
I need to get my creativity cap on and do more like this one in the new year. Love it.
See the post, here.
5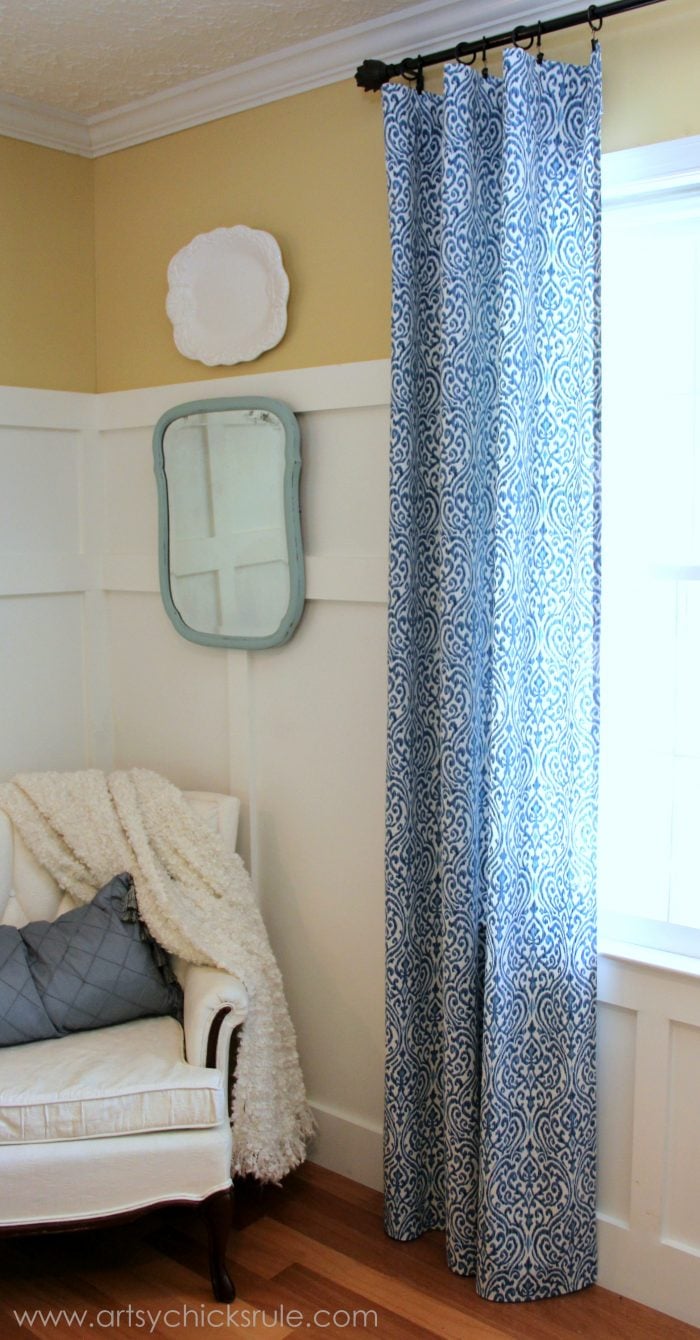 My first pair of "no sew" curtain panels.
I adore these but I no longer have them hanging in my family room, they now reside in my master bedroom. :)
I've done quite a bit of no sewing. ;) The current curtain panels I have in my family room were also no sew!
Get the details on these, here.
4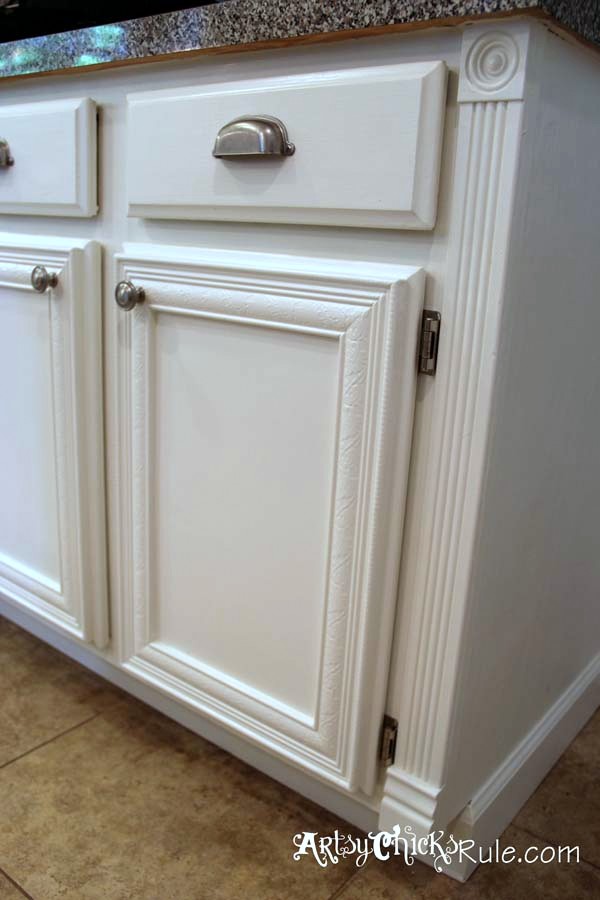 No surprise here! An oldie but a goodie. My Chalk Painted kitchen cabinets…that are still going pretty strong actually.
I'm planning to give them a repaint in the new year to a brighter white. Can't wait!
Are you curious how these have held up? I wrote another post in 2017 detailing all of it…4 years later.
Get the details on the Chalk Painted cabinets, here.
3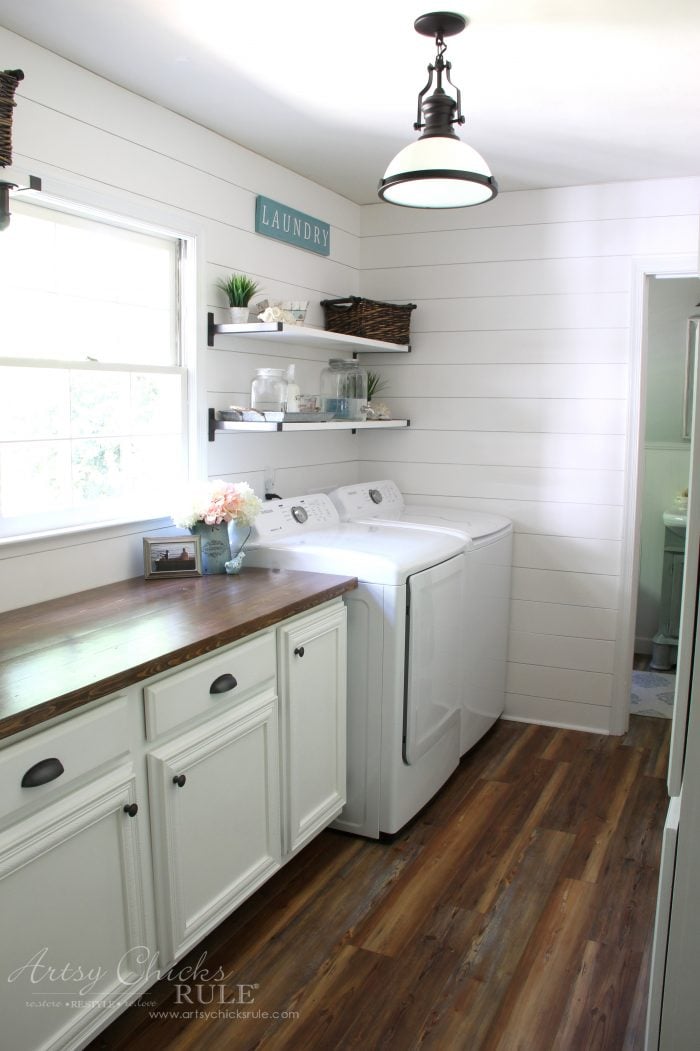 DIY wood countertops….. number 3 on the list. I have to say, I really love this counter top…and this laundry room.
I might have said it a time or two, it's my favorite room in the house. ;) I don't even hate doing laundry anymore!
The DIY wood counter top was easier than expected and I love the warmth it and the floor adds to the room.
Get the tutorial, here.
2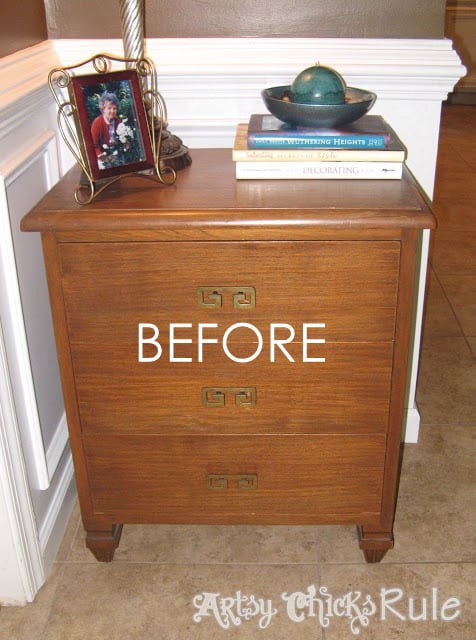 Okay, the oldest of all! And the one I mentioned as pretty much always being in that number 1 spot every year.
Well, it got bumped down to number 2 this year. ;)
And wait until you see what it got bumped by! I am not at all surprised because the one that bumped it went crazy viral this year. :)
But this post, it's a good one for refinishing old furniture….the easy way!
I suppose it's at the top of the list every year for a reason.
Check it out, here.
And drumroll………. the number 1 most visited project for 2017 was……
1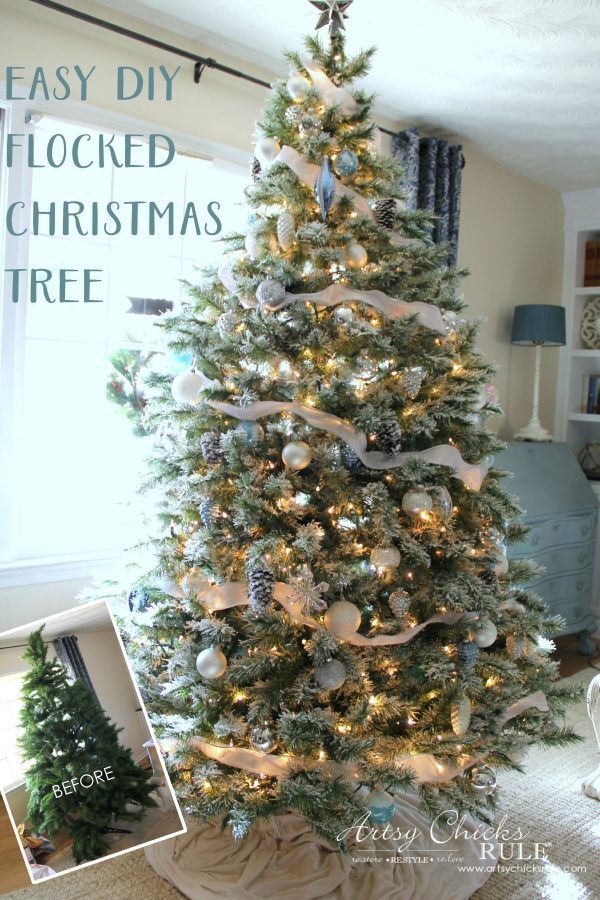 My DIY flocked Christmas tree!! Yep!!
I can see why I suppose. Flocked trees look magical!
I know I sure love it. :)
See the post, here.
…………………………………………………………………………………………
I hope you enjoyed this look back.
Have a wonderful day! See you later this week!
xo