Christmases Past – Memories, Holiday Decor Ideas & More!
This post may contain affiliate links. Please see disclosures here.
It's fun to decorate and change things up every year for the holidays but how about all those fun and festive ideas from the past?
I thought it'd be fun to revisit some of my favorite looks from Christmases Past.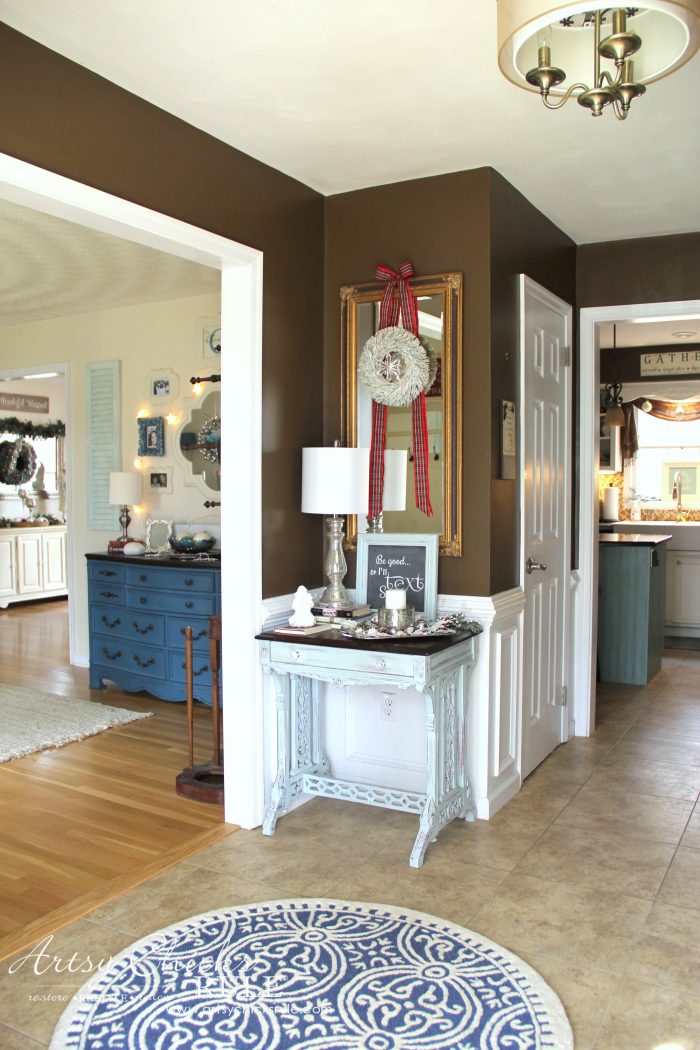 Welcome to my home…(well, this was one of my Christmases past, of course :) )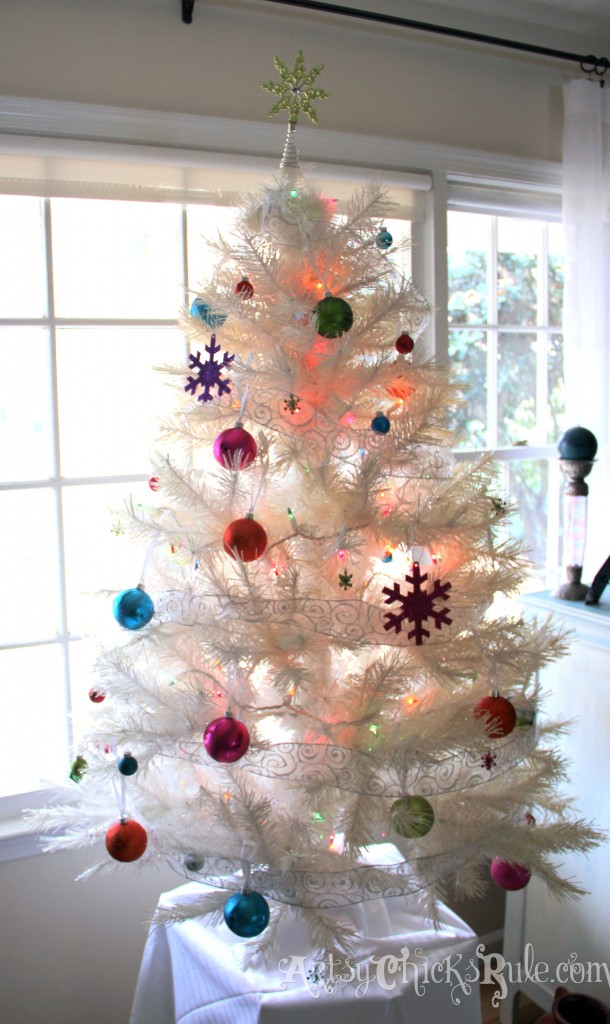 I found this cute little white tree at the thrift store years ago.
It was my "colorful" tree. :)
I LOVE color and just really wanted to have nothing but bright, fun colors on this one.
Hmm, I may revisit this look next year!
Simple blues, golds and aquas….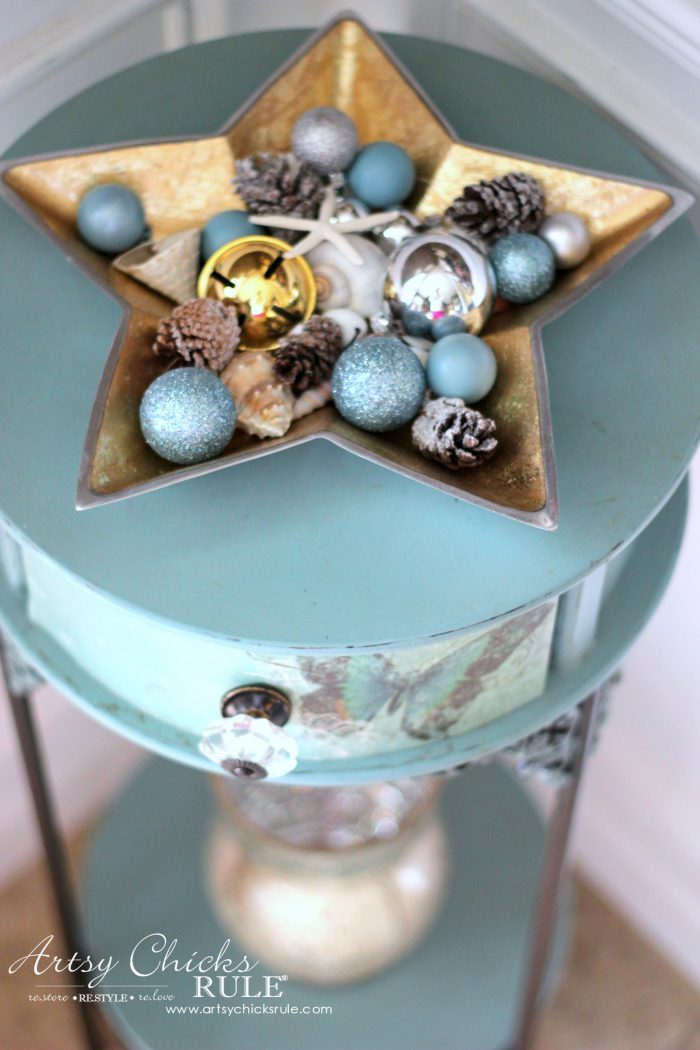 My pretty Aubusson Blue dresser has gotten a few different looks over the years…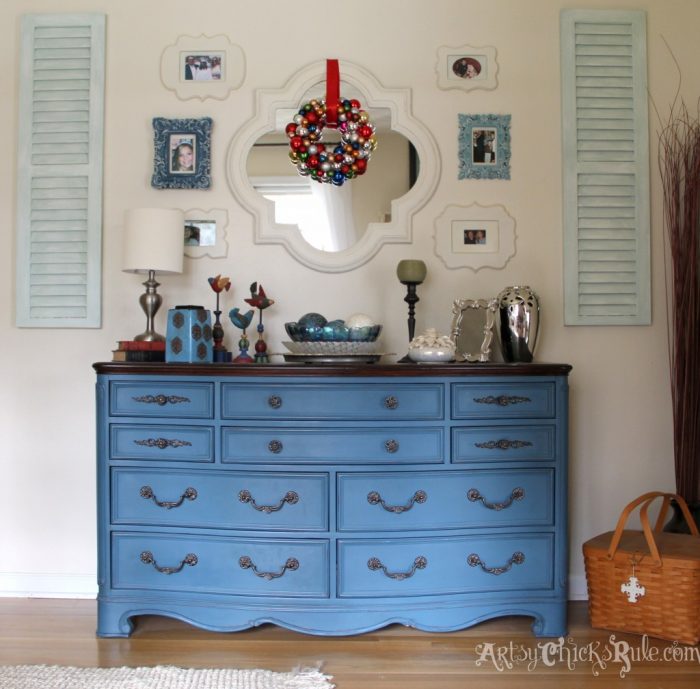 The next year or so after making this one, it came apart.
No worries, I fixed it right up! But the next year, somehow it got smooshed and several of the ornaments broke.
I haven't re-fixed it yet. ;) But I loved all the pretty colors in this one!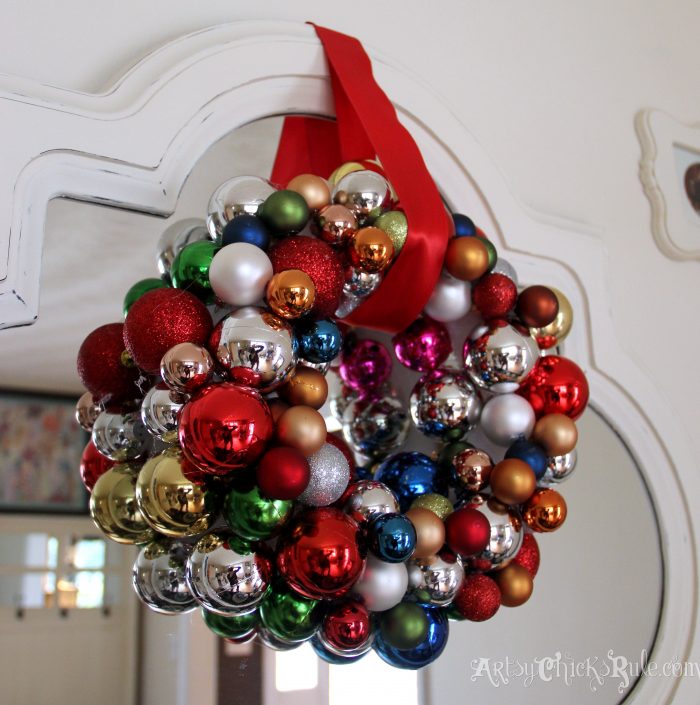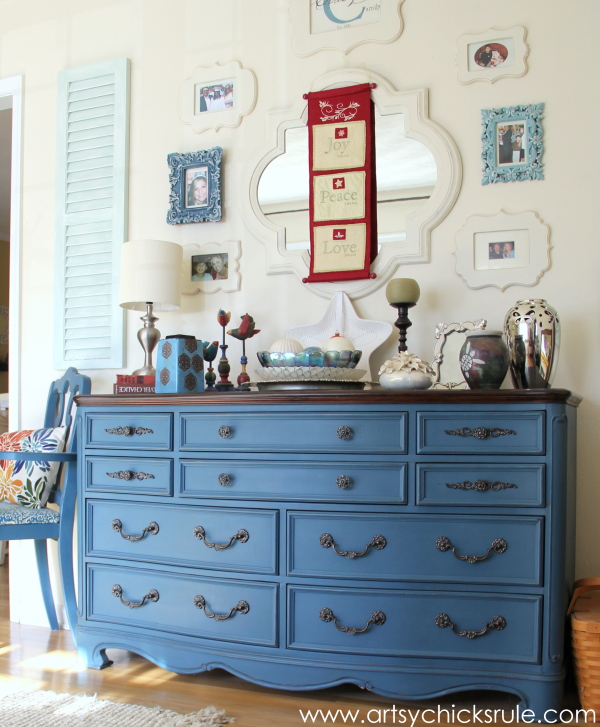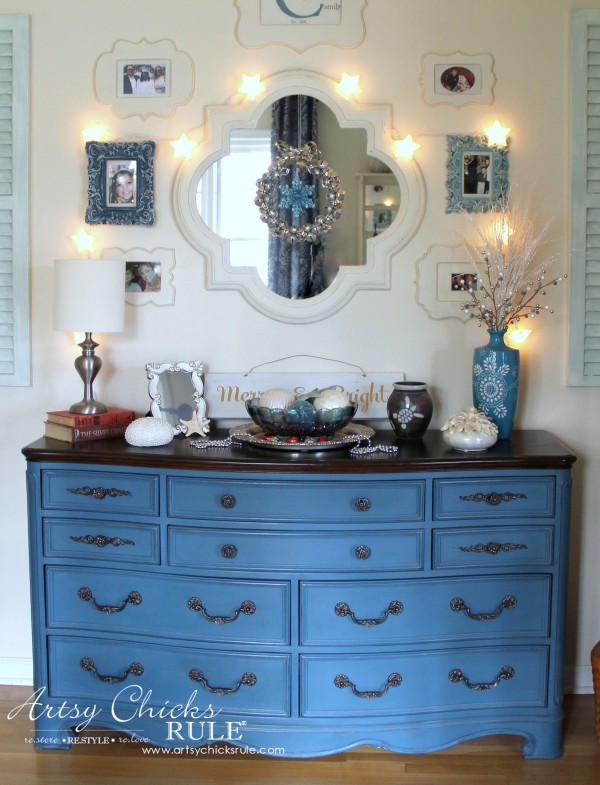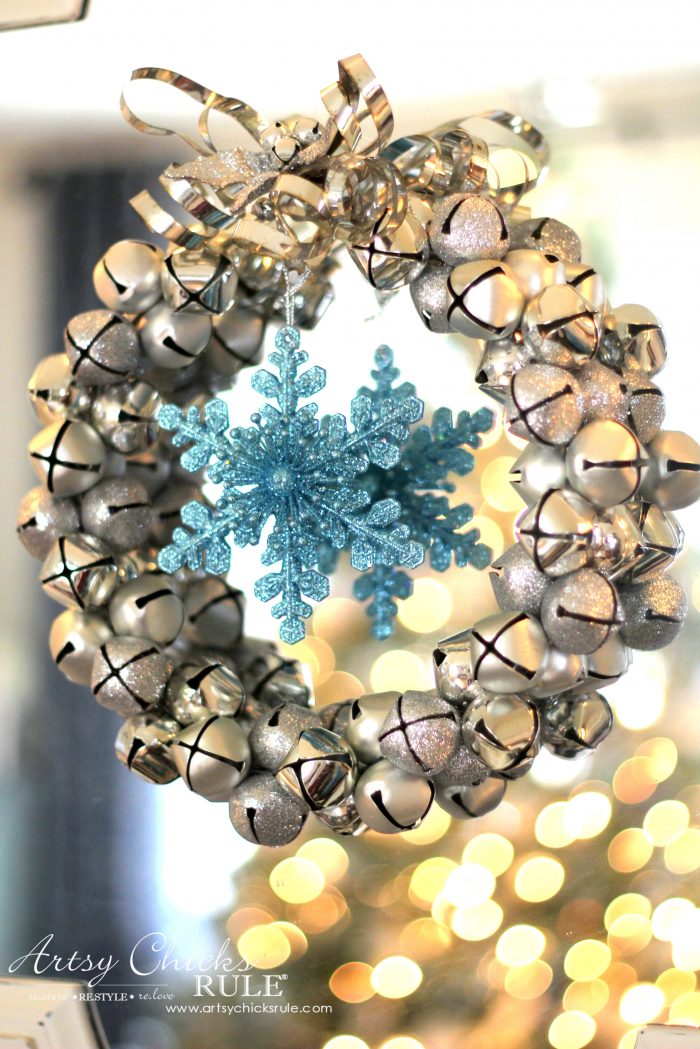 And of course, my DIY snow flocked tree all decked out in only blue and white.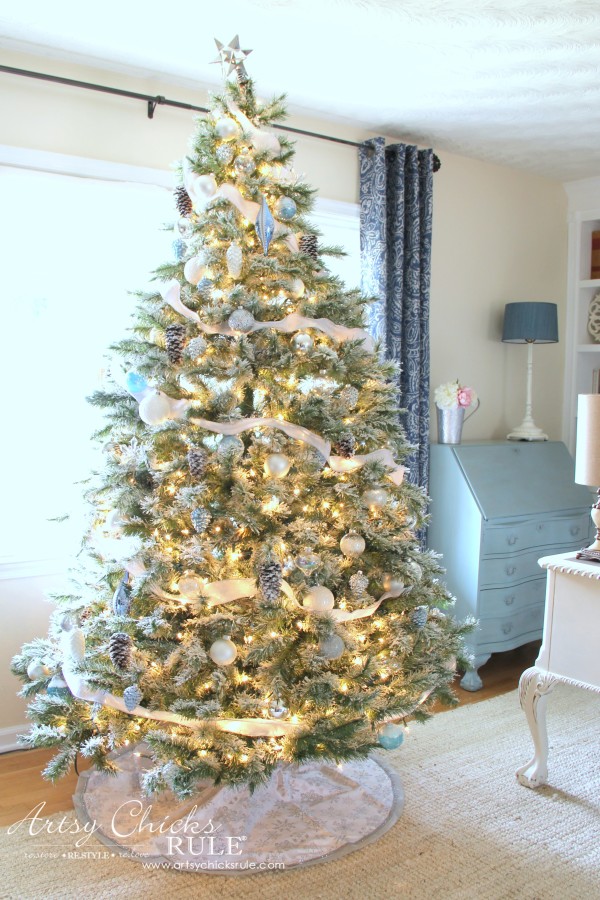 I thought it looked magical with only blue and white ornaments.
I may have to revisit that look, too. :)
These candlesticks have been all over my house during Christmases past.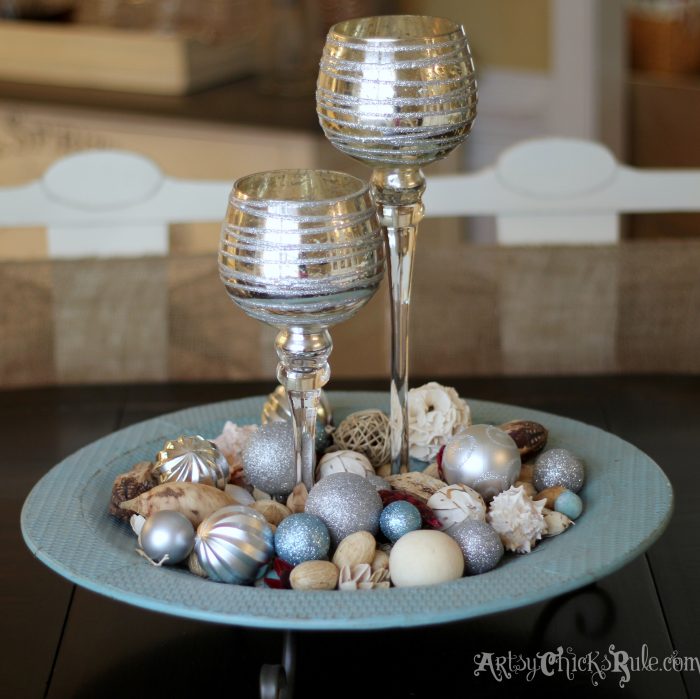 I really enjoyed this tray I painted with Provence colored Chalk Paint.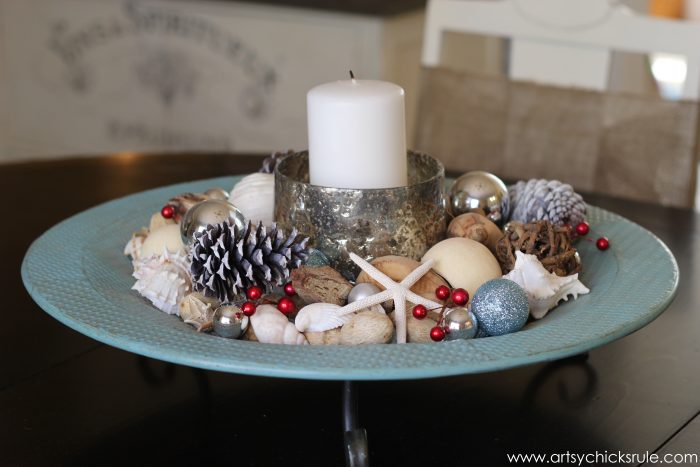 I still have it but don't have it displayed currently.
And that time I created this holiday table setting….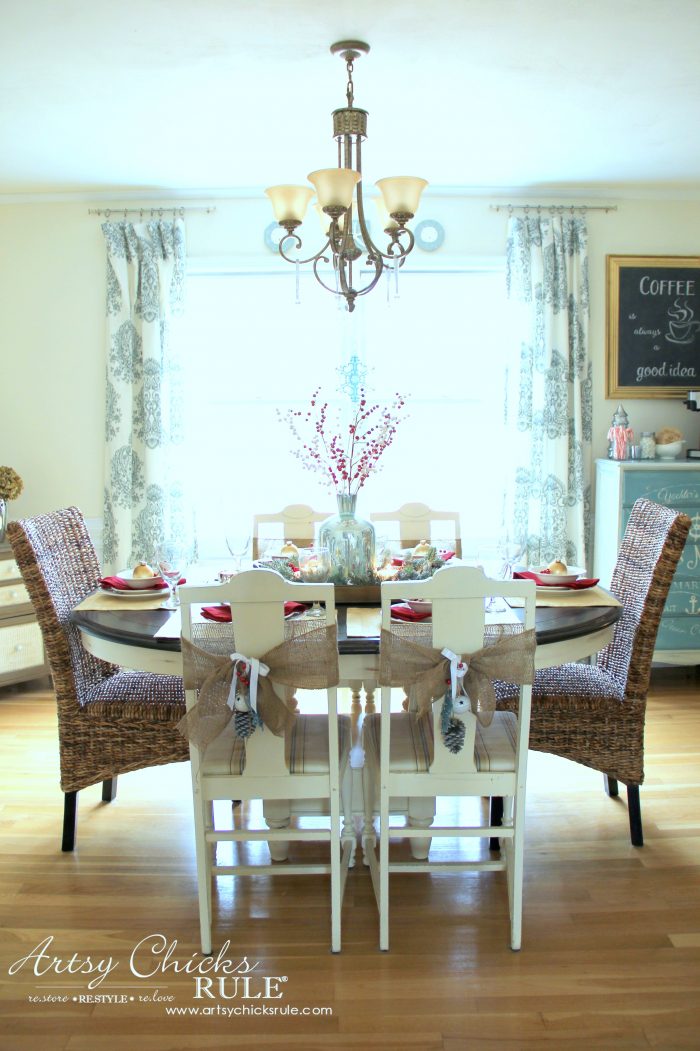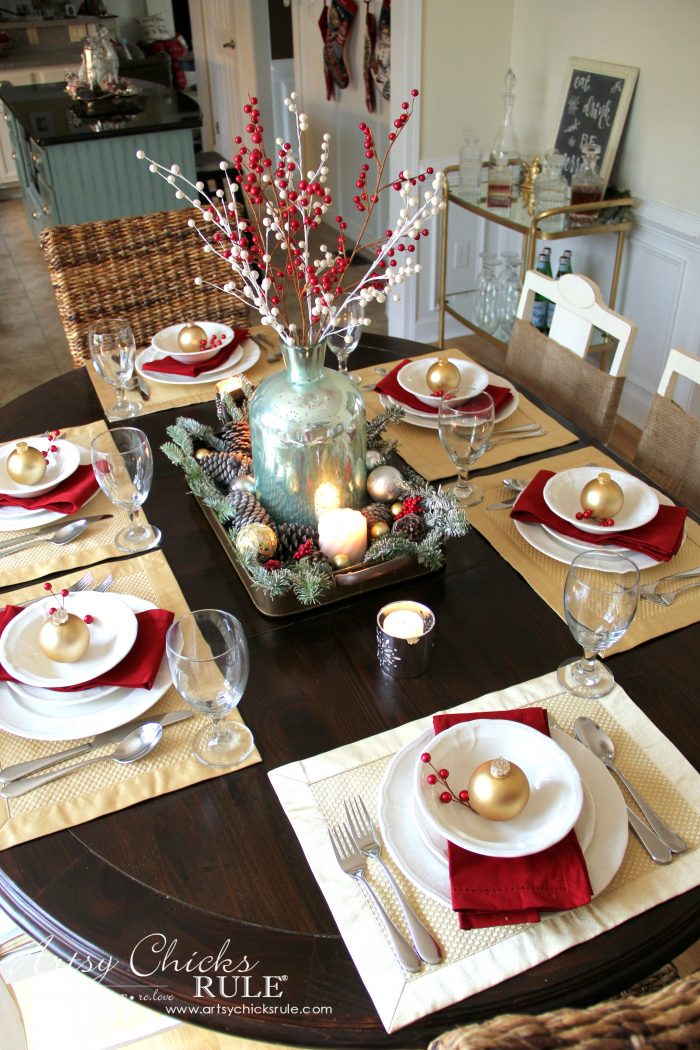 It's always fun decorating my thrifty bar cart.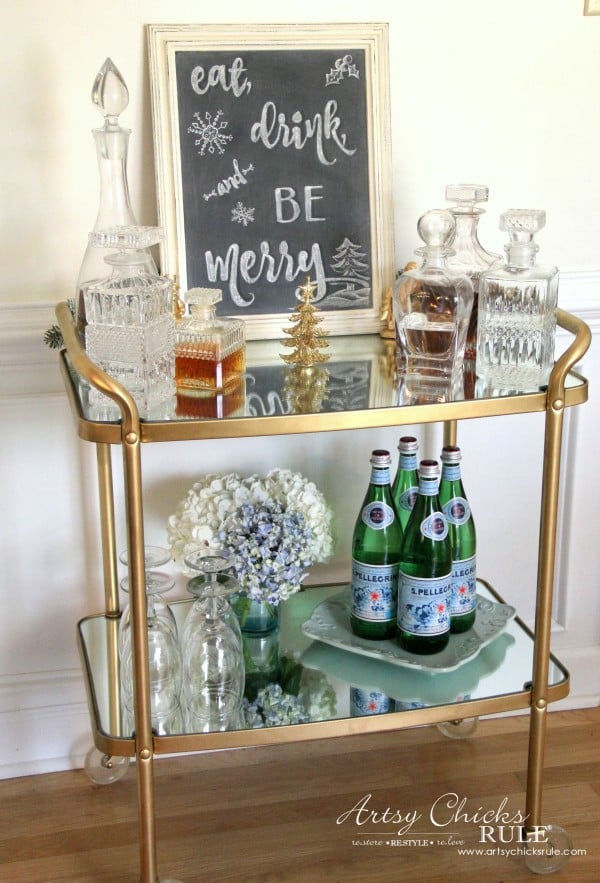 Can you ever go wrong with blue Ball mason jars? I don't think so. ;)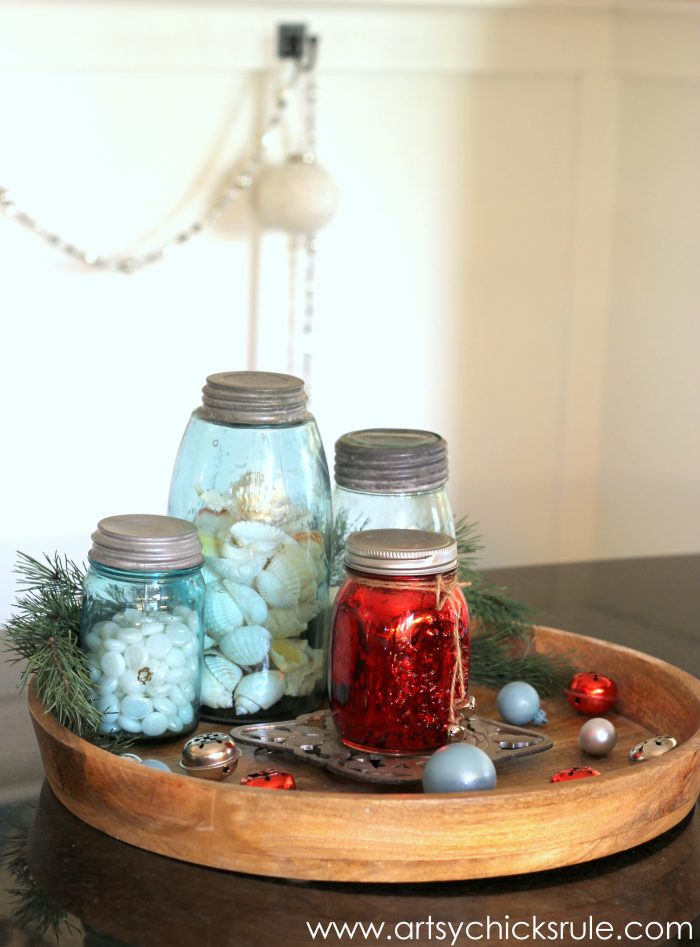 Sadly one of these got broken over the years. :(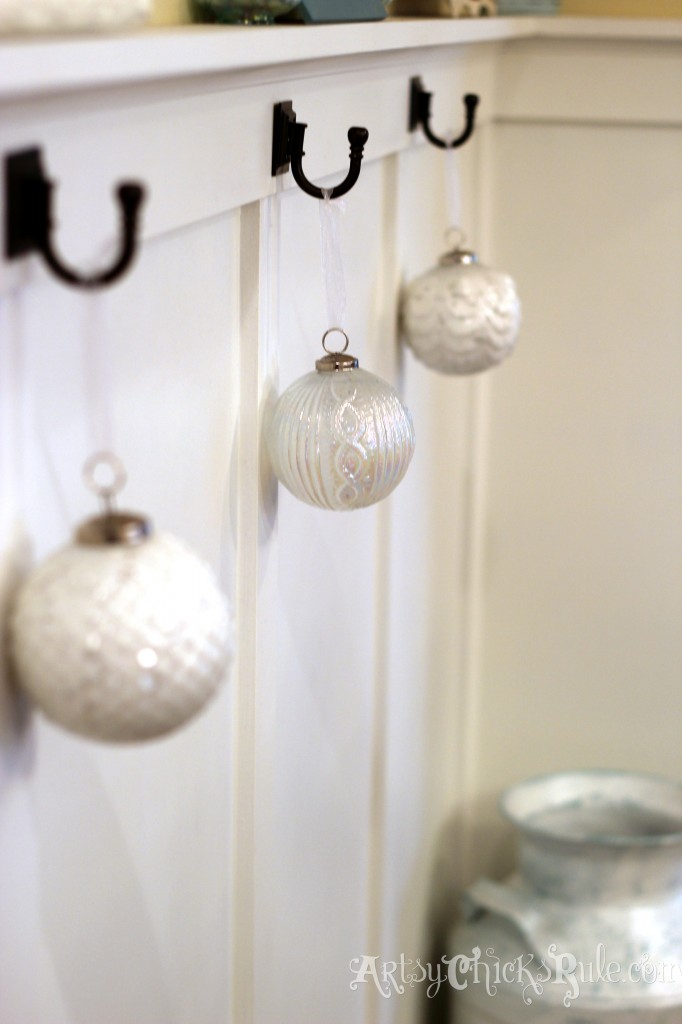 The "Be Merry" hanging I made one year….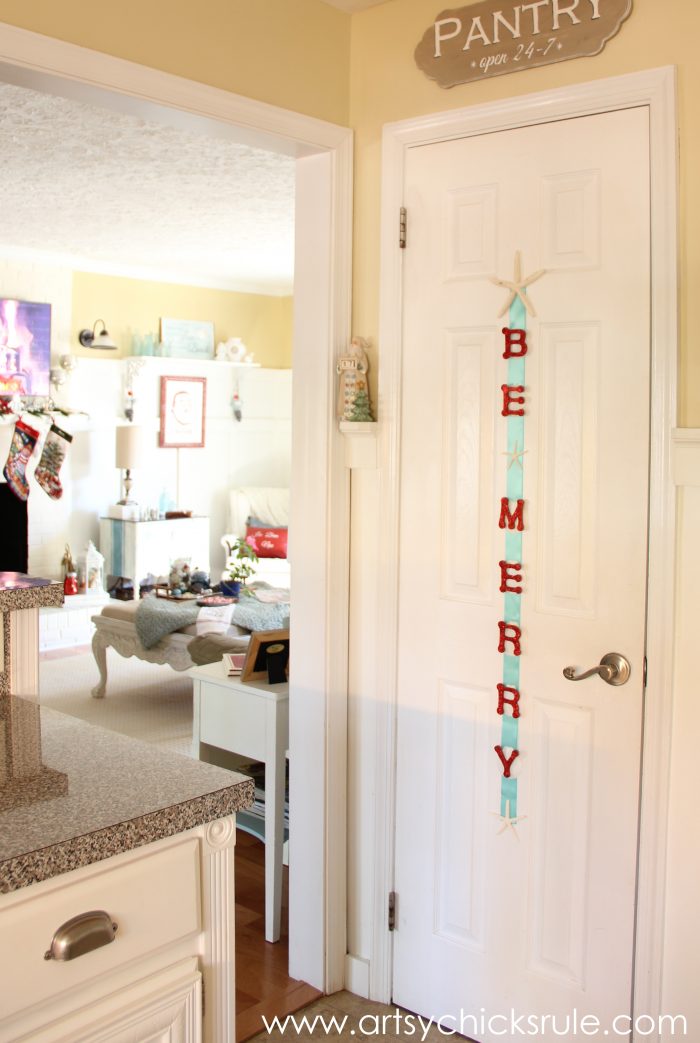 And these were a little something fun added to the scarf I had hanging in my kitchen window.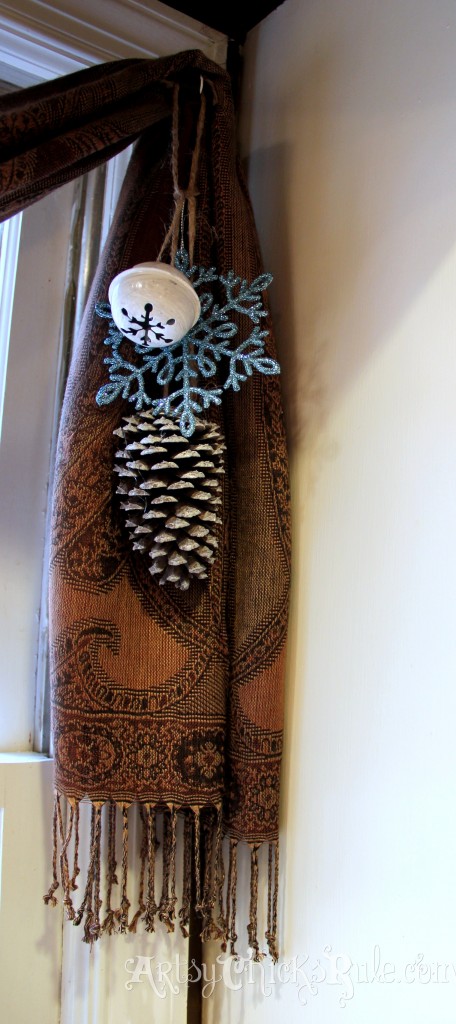 This……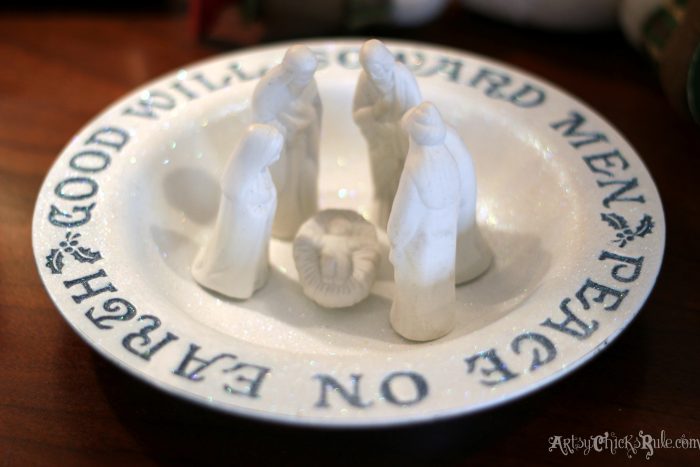 …which we've had almost as long as we've been married. :) So special.
The dish was a thrift store find that I painted and glittered up.
See what it looked like before, here.
As you might have already guessed, I love hanging Santa hats everywhere. ;)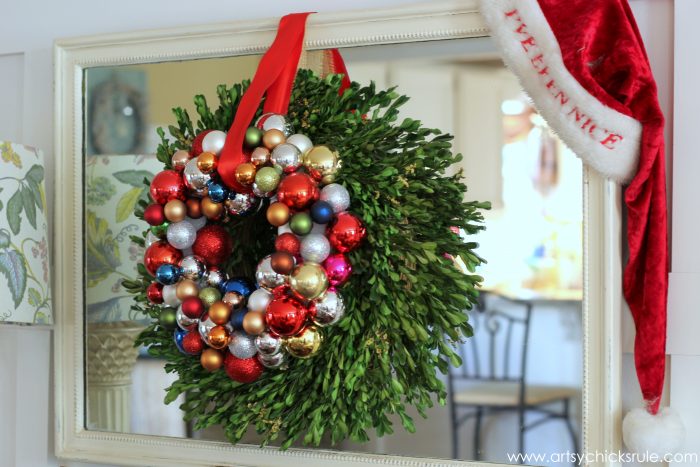 These pillows I made were fun…. (or I should say, painted ;) )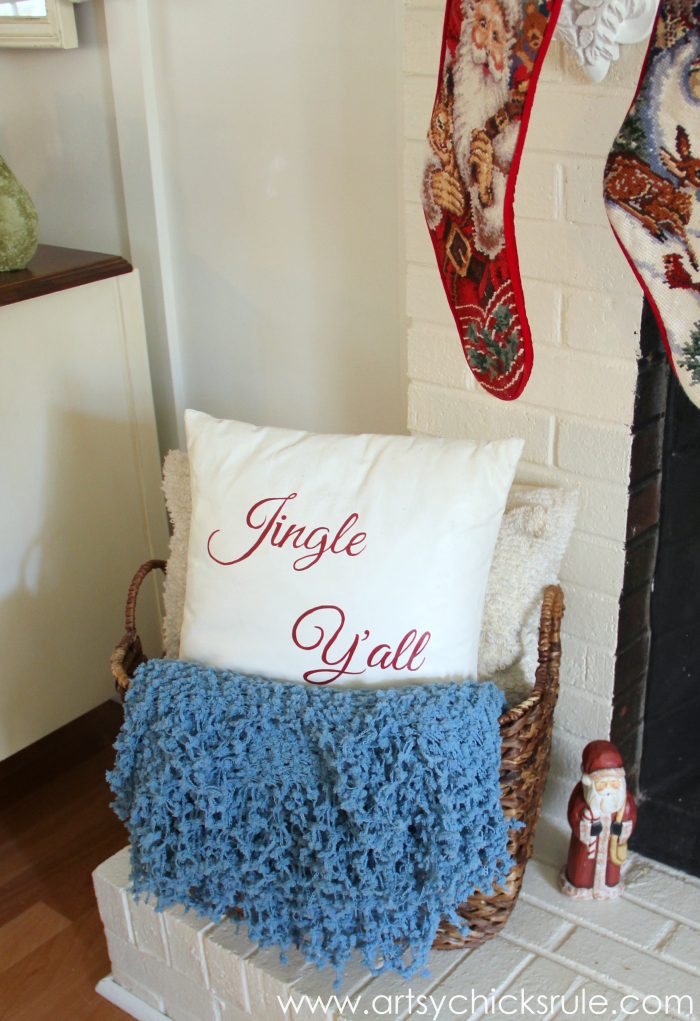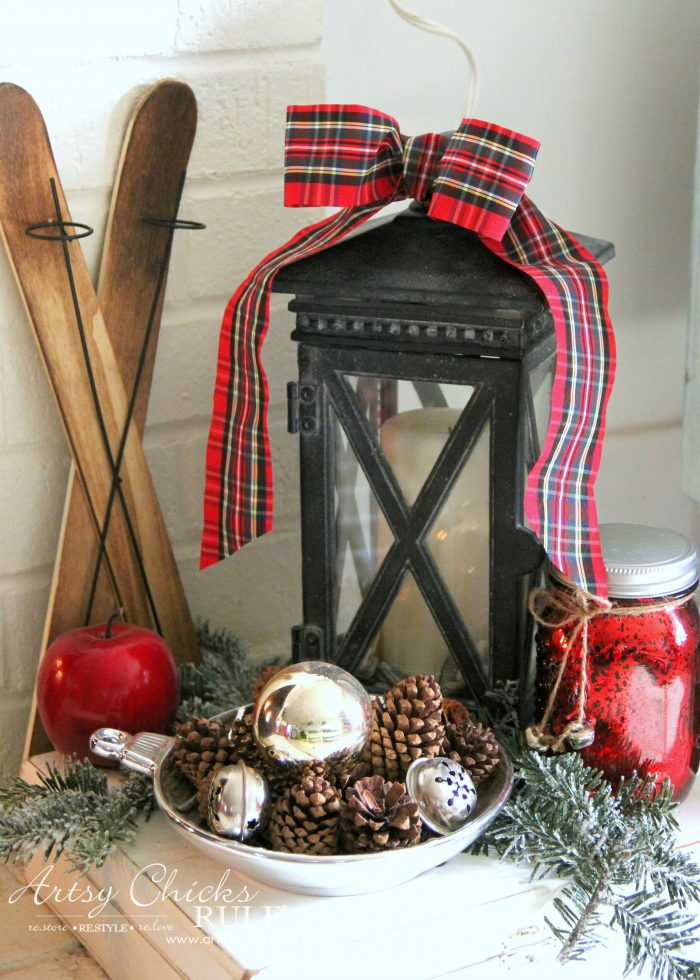 Keeping it coastal….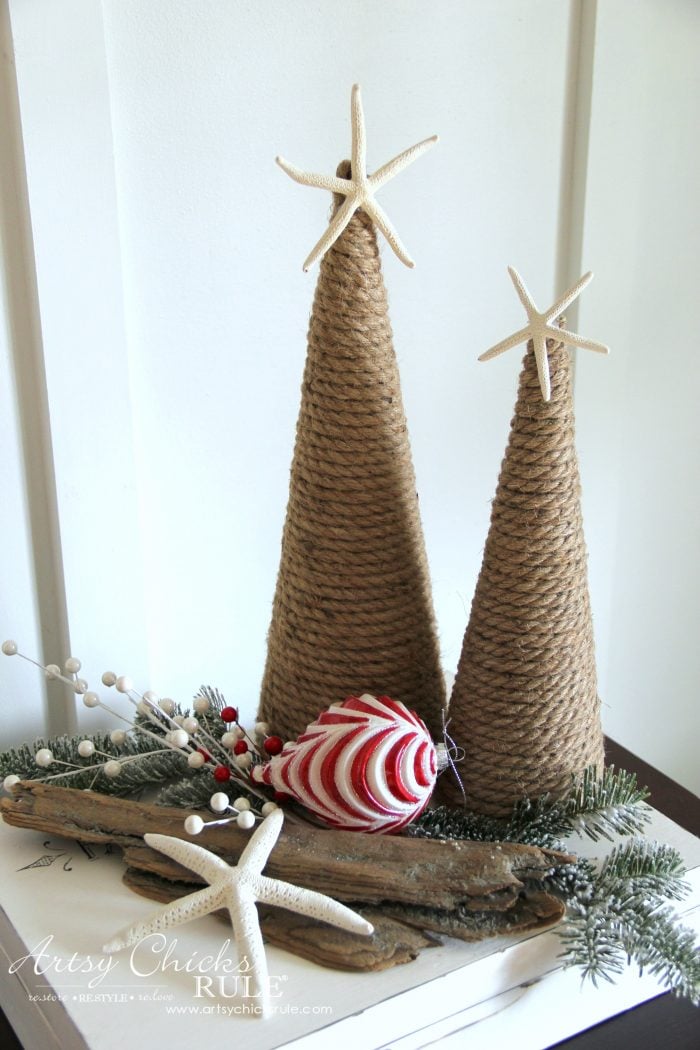 Our sweet girl Lexi and our last Christmas with her. :(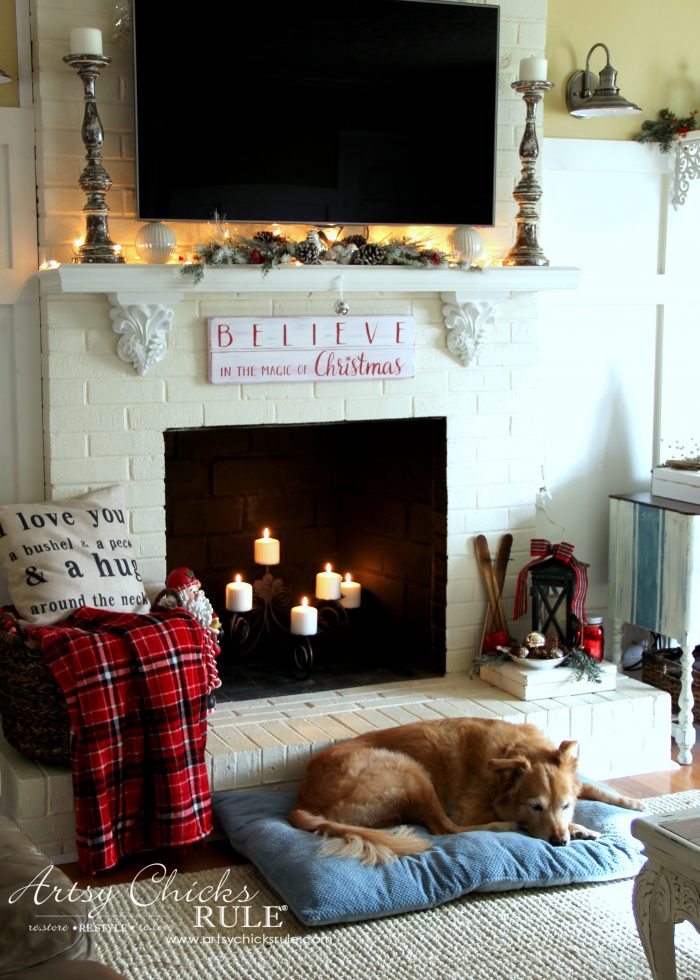 Miss her so much. She was such a huge part of our lives for so long.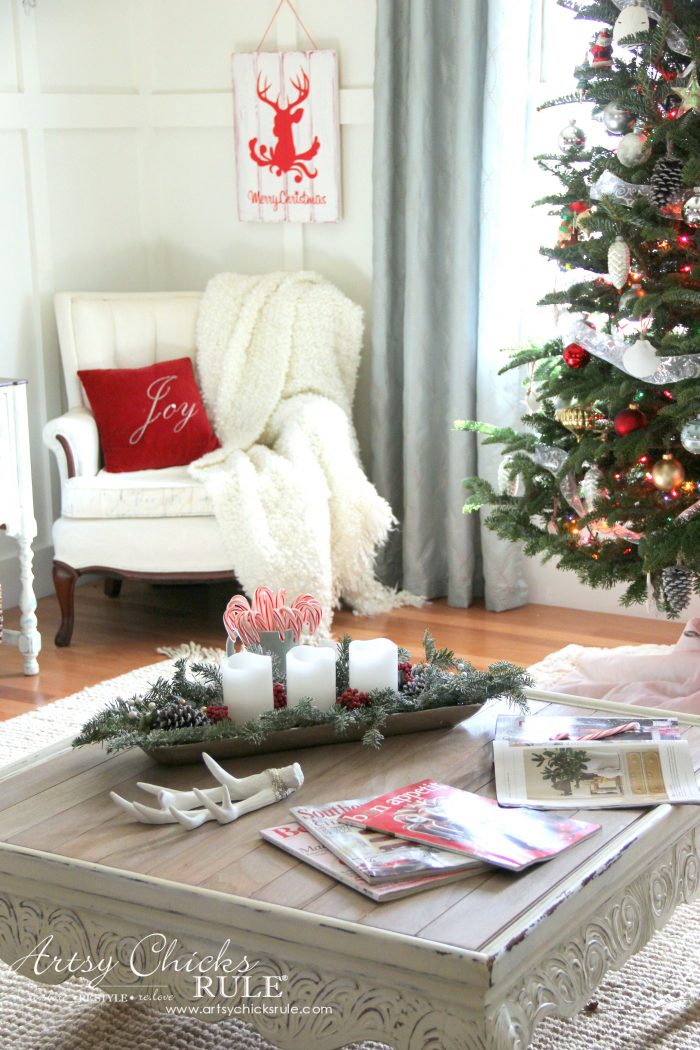 This coffee table saw some changes.
It was a thrift store find that I made into a tufted ottoman…first.
And then removed that top and used the backside of our leftover wood flooring for this top.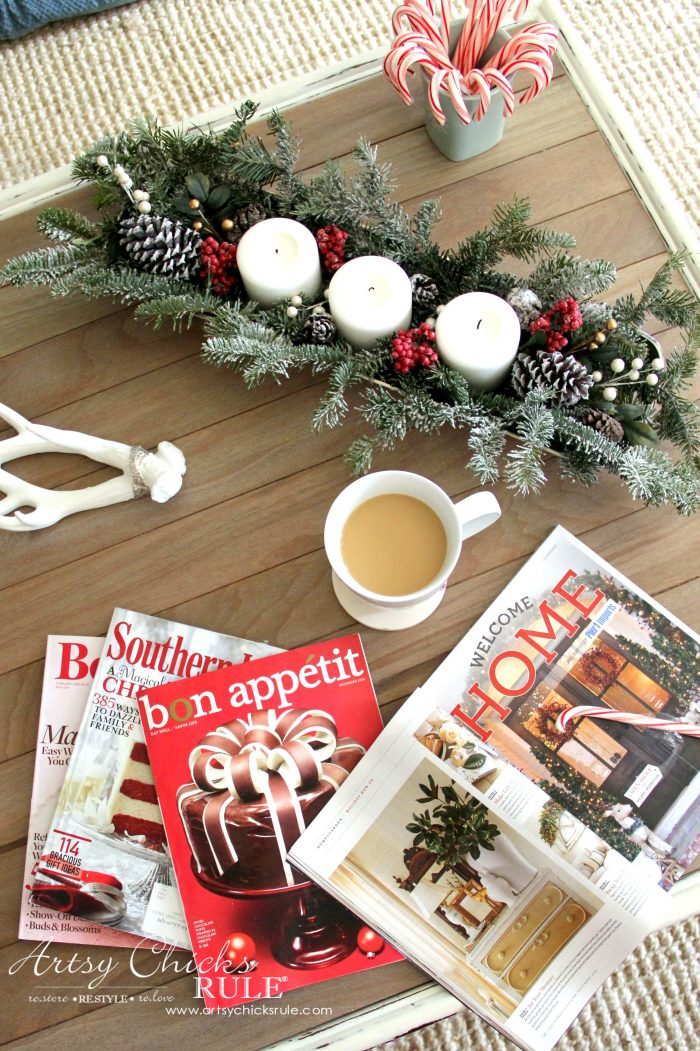 I've since sold this one but do miss it.
And check out our laundry room.
It sure looks different, huh?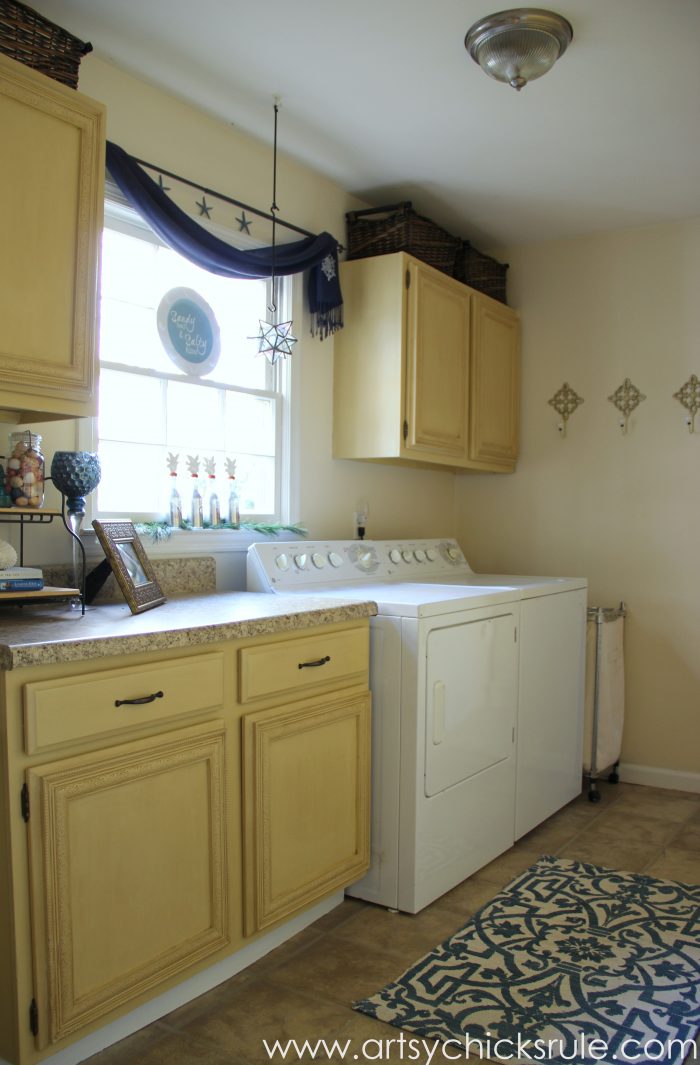 Haven't seen the new laundry room?
Take a look at it, here.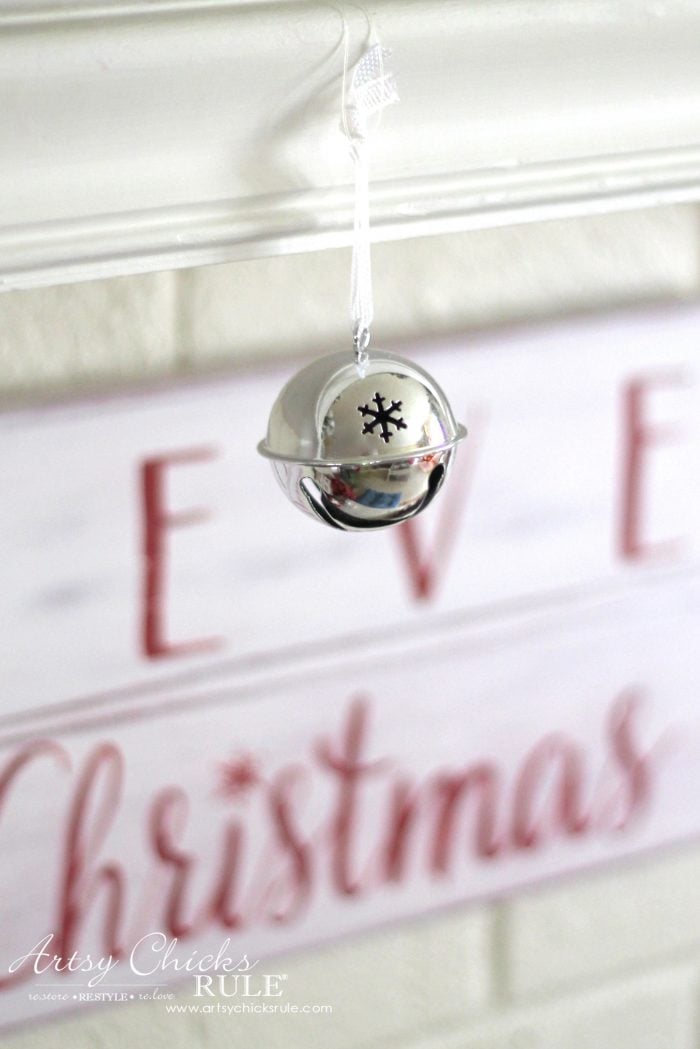 I hope you enjoyed this revisit of Christmases Past at my home. :)
It was fun to see some of these decorations and memories again.
Many blessings and kind wishes for a wonderful holiday filled with love and joy to all of you!
xoxo