This post may contain affiliate links. Please see disclosures here.
Hi my sweet friends….
If you are new here you are probably wondering about the title.
Who is Lexi?
If you are not new, you have most likely heard me talk of her AND even seen a picture or two of her here on the blog.
She somehow managed to always get in my photos.
And I never minded it one tiny little bit!
For those that don't know, Lexi was our beautiful golden mix (we think golden/chow mix).
She came from a rescue in Lexington, SC and that is how we picked her name.
She was a kind, gentle, beautiful soul.
And today, on this day of love, I thought I would write and share a beautiful tribute to my sweet girl.
………………………………………………………………………..
I am so very sad to say that our sweet girl's last day with us was this past Tuesday.
Tuesday also happened to be my birthday.  It was time and it just happened to be that day.
I am okay with that and I hold that dear to me actually.
We share a special bond and a special day, together, my girl and I.
We found out on December 14th that she had Lymphoma.
If you don't know, that is an incurable cancer. Yes, it can be treated with chemo but not as a cure.
Chemo, we were told, could possibly extend her life by a few months or none at all.
We decided, since she was 12-1/2 year's old, to let her live out her days in peace.
She had a bit of a nervous tendency as she got older and never liked going to the vet (understatement) so I couldn't imagine putting her through that.
Especially with no guarantee if it'd even work….and again, because it was not a cure.
We were told she most likely had 1-3 months.
She had 2 and they were good up until the very last week.
She declined quite rapidly in the days or so before we had to make that fateful decision.
We have never had to make that decision before and it was gut wrenching.
Even if making that decision is a gracious act in hopes of sparing her pain and suffering.
And we are heartbroken.
As I have learned with loved ones, even when you know the end is near, there is just no way to prepare.
No way to prepare for that huge loss, that incredible void.
She was my companion every single day.
My best friend.
My sweet girl.
While everyone else was gone off to school/work, her and I were here.
And I miss her terribly.
She was a huge part of our family.
We all have so many memories with her.
So many memories in this house you've watched me decorate and renovate.
She came with us when we moved here 11-1/2 years ago and I don't know this house without her!
The void is large. I can't take a step anywhere in this house without seeing her, feeling her.
She is everywhere….but she's not…and my heart is broken in two.
We will love her forever.
Since she was part of this blog, and a huge part of me, I felt she deserved a tribute just to her.
………………………………………………………………………..
Here are a few photos I've shared of her over the years on the blog….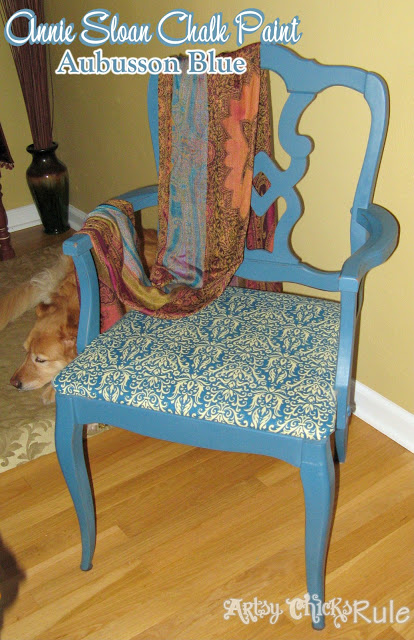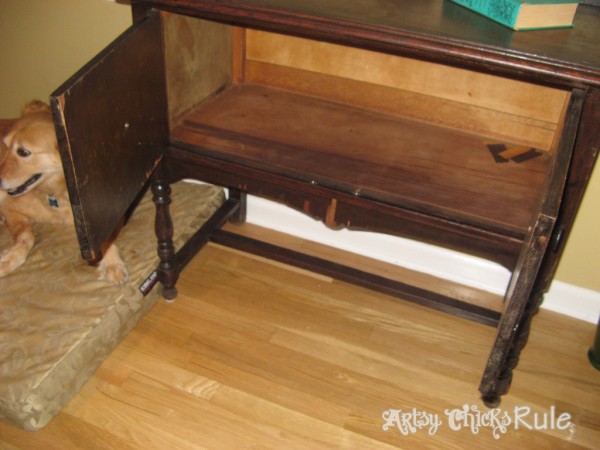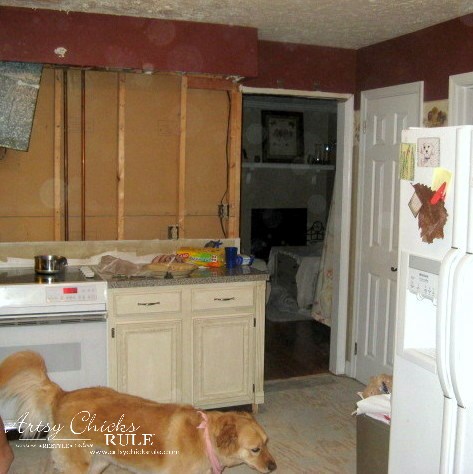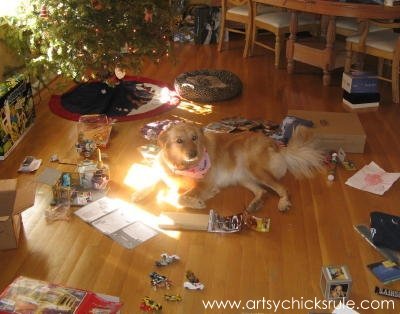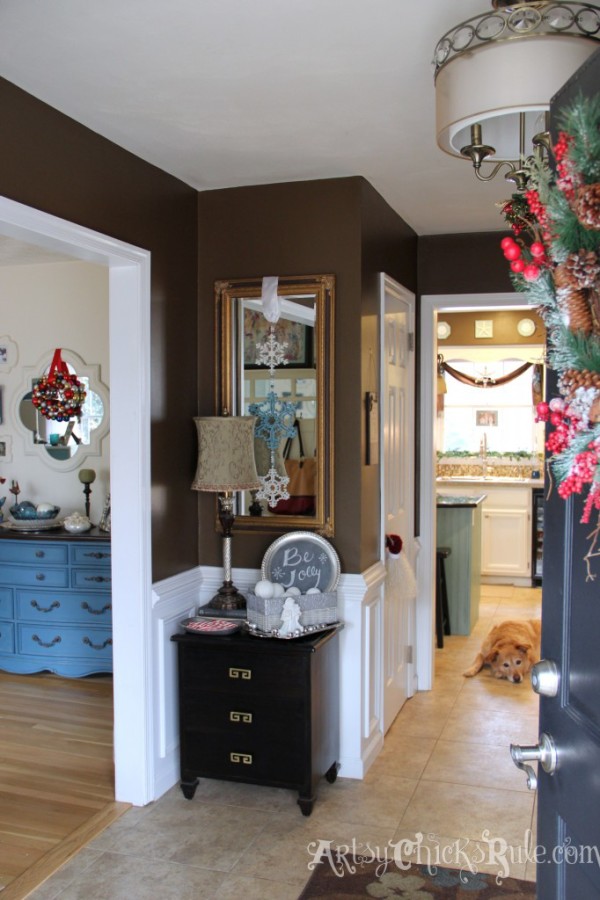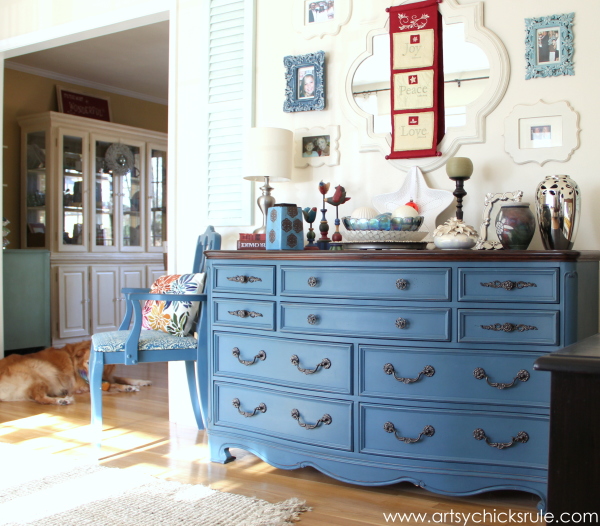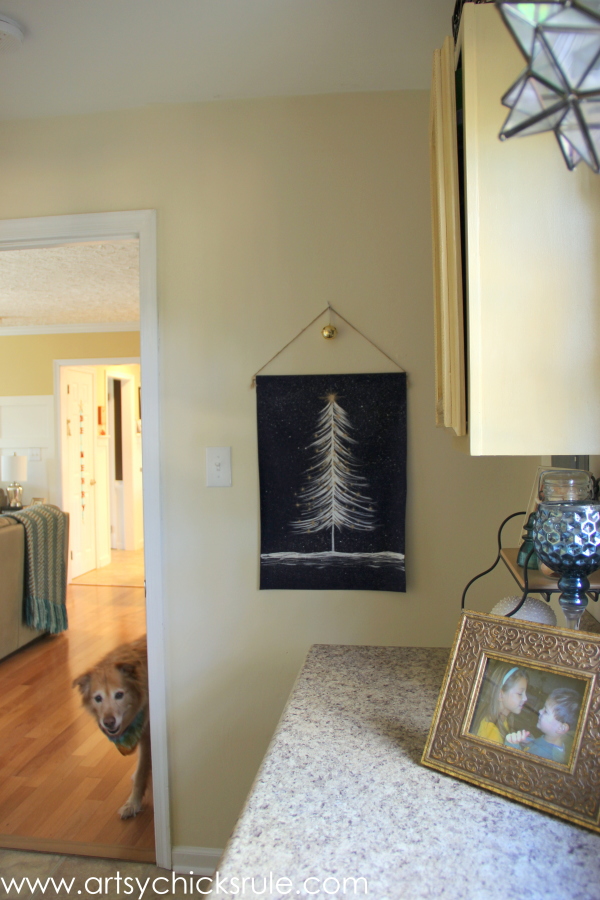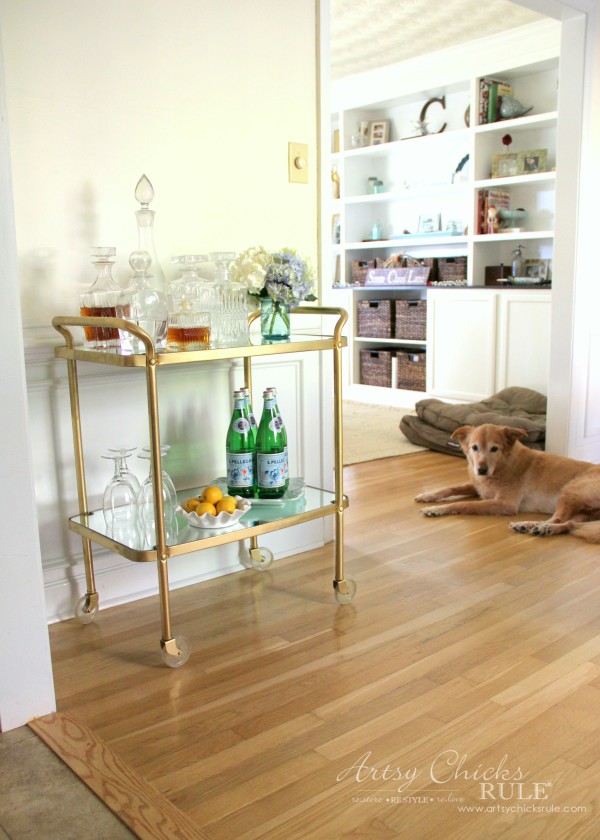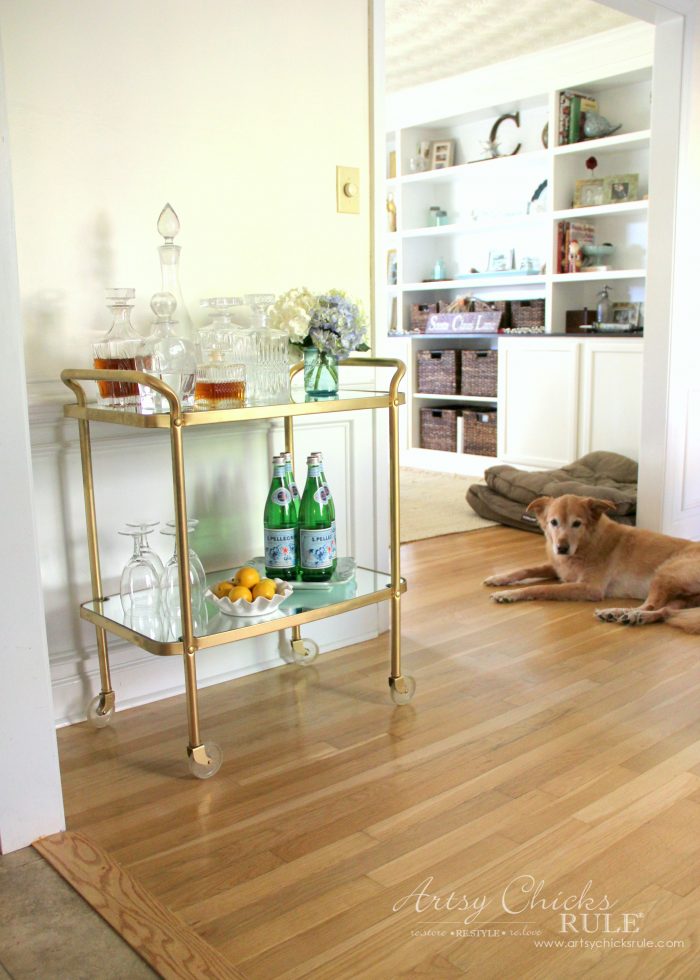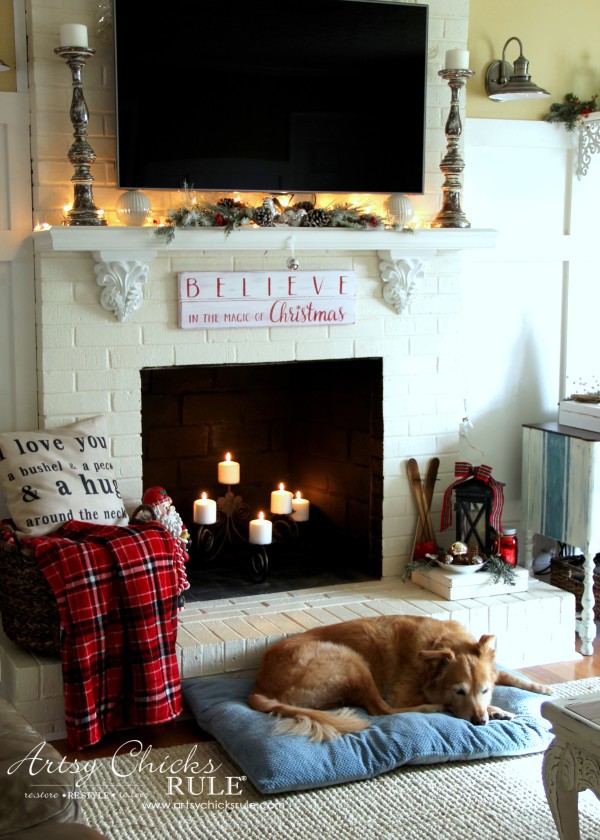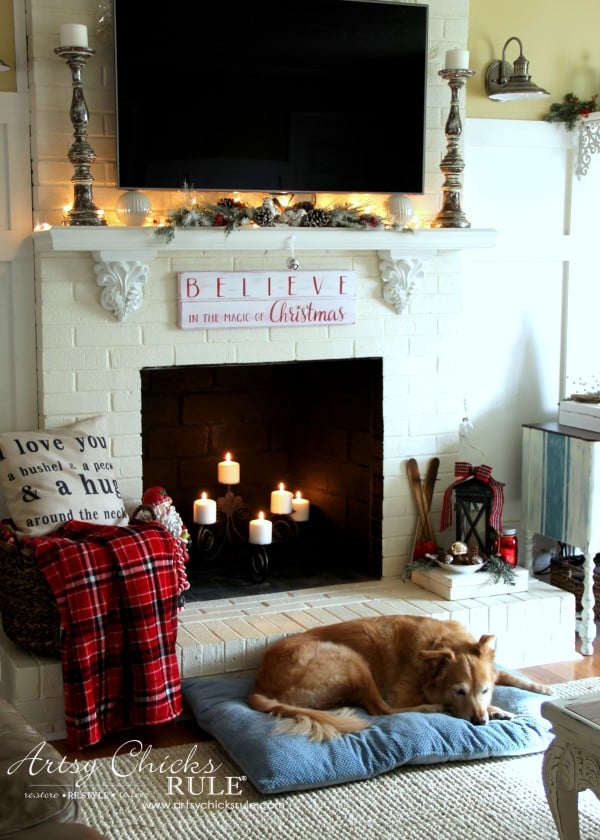 I made this video of her life and I hope you will watch.
She had a beautiful life (and in turn, gave us a beautiful life) and I'm so thankful she came into our lives so long ago.
xoxo