DIY Antiqued Laundry Sign (perfect addition to any laundry!)
This post may contain affiliate links. Please see disclosures here.
This DIY antiqued laundry sign is perfect for any home…and easy to make when using old thrifted signs the right size and shape!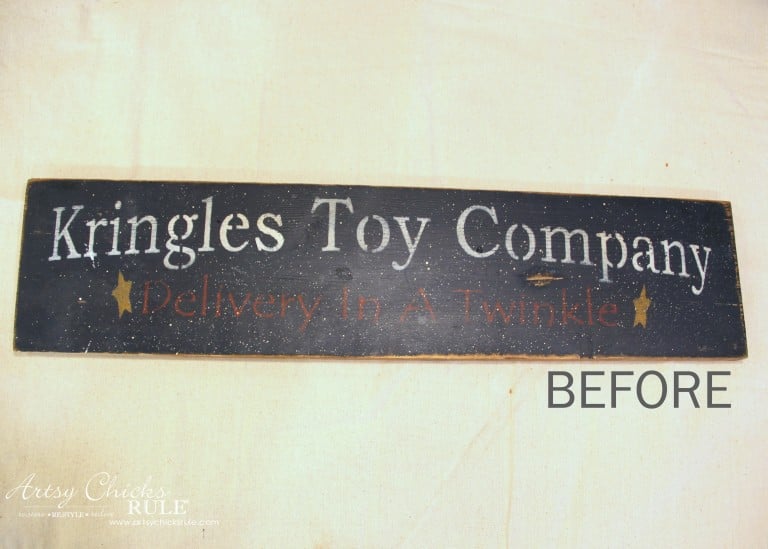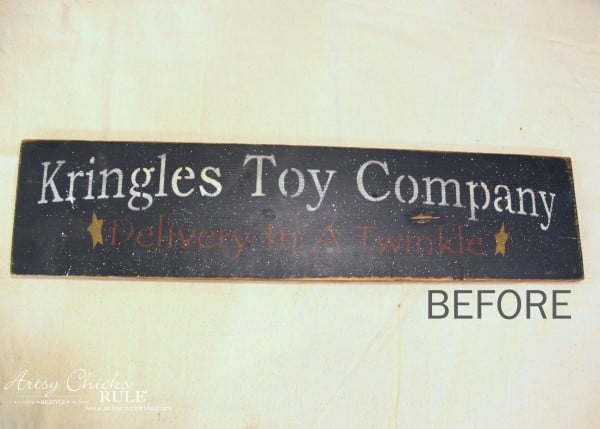 My decorating friends and I took the month of January off (of the decorating posts).
But we are back today with a new challenge!
SIGNS
Show how us how you use signs in your home.
How you decorate with them, etc.
Have you made any? We want to see those too!
I made a new laundry sign for my laundry room…..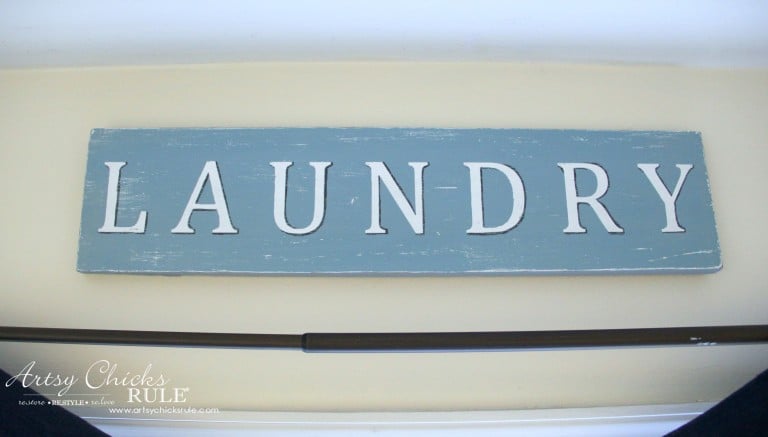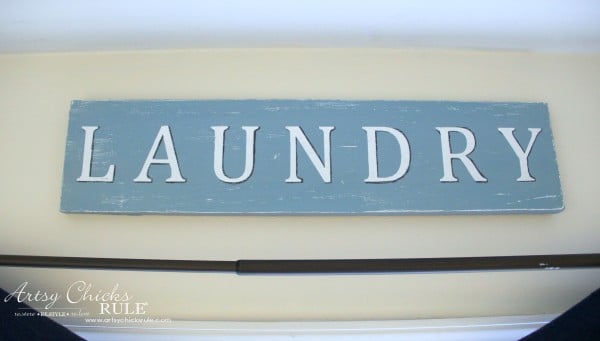 ….this DIY Antiqued Laundry Sign.
I love picking up old signs at the thrift store…..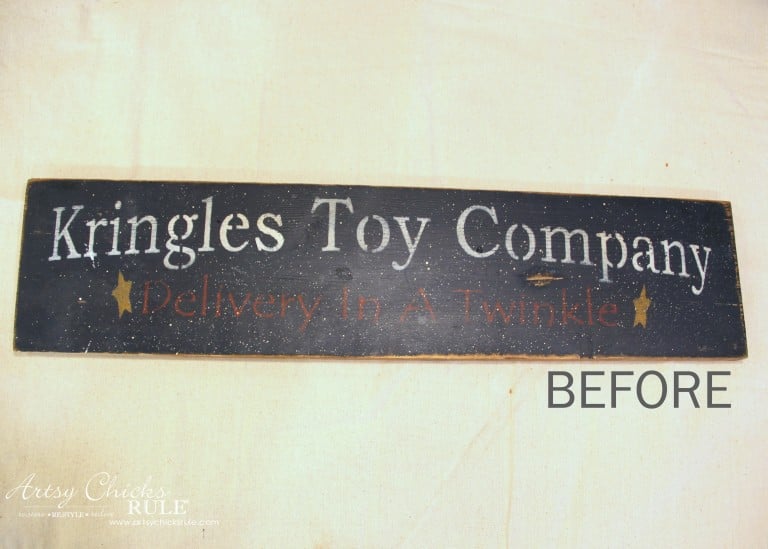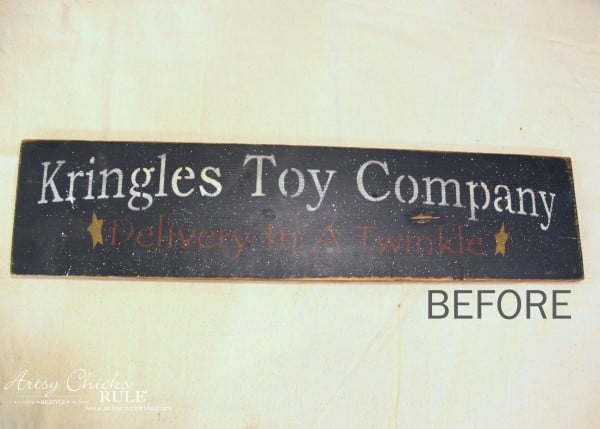 They're great because they are ready to go (hanger on the back and all).
Just in need of a little paint. Like most things!
DIY Antiqued Laundry Sign
So I did this sign very much the way I did the DIY Coordinates Sign (<<< click to see details) I recently completed.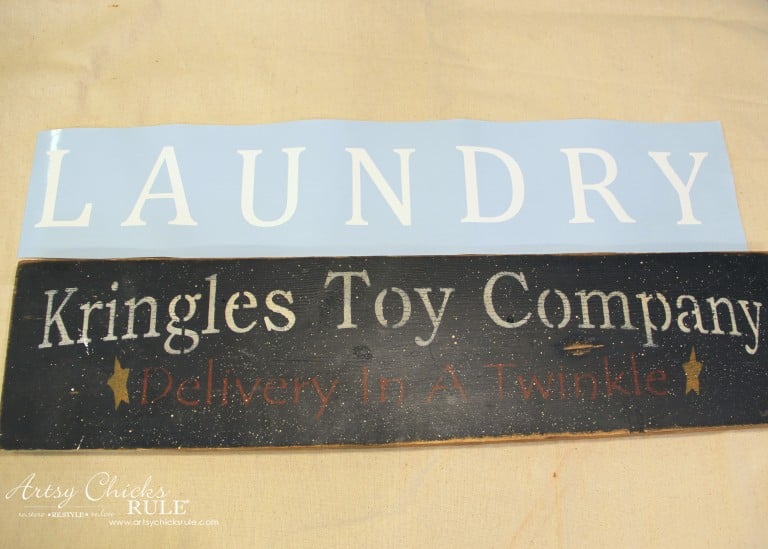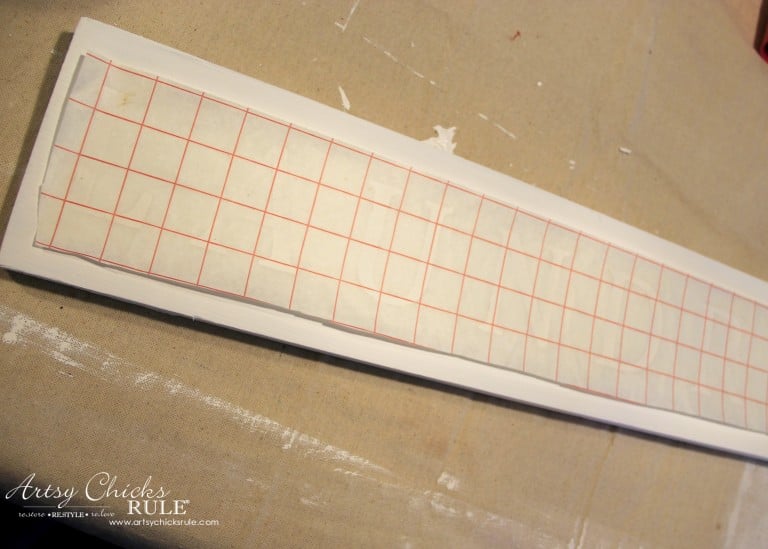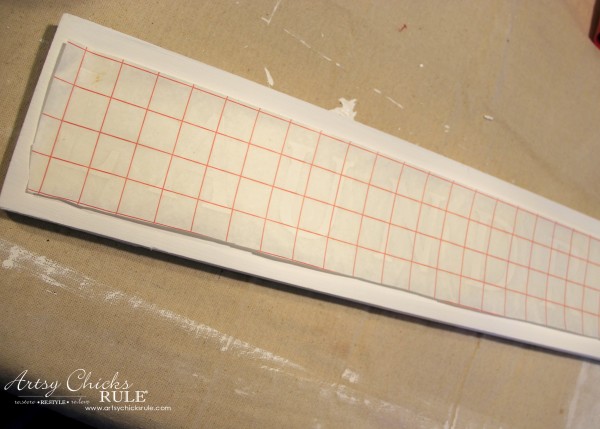 I created my graphic, then cut it out in my Silhouette.
Want to see how easy it is to use your own designs inside of Silhouette? Click here >>> How To Import Your Own Designs Into Silhouette Cameo.
Or you can also use any of these transfer methods to do it if you don't have a Silhouette machine.
I painted the board white and applied the "laundry" letters.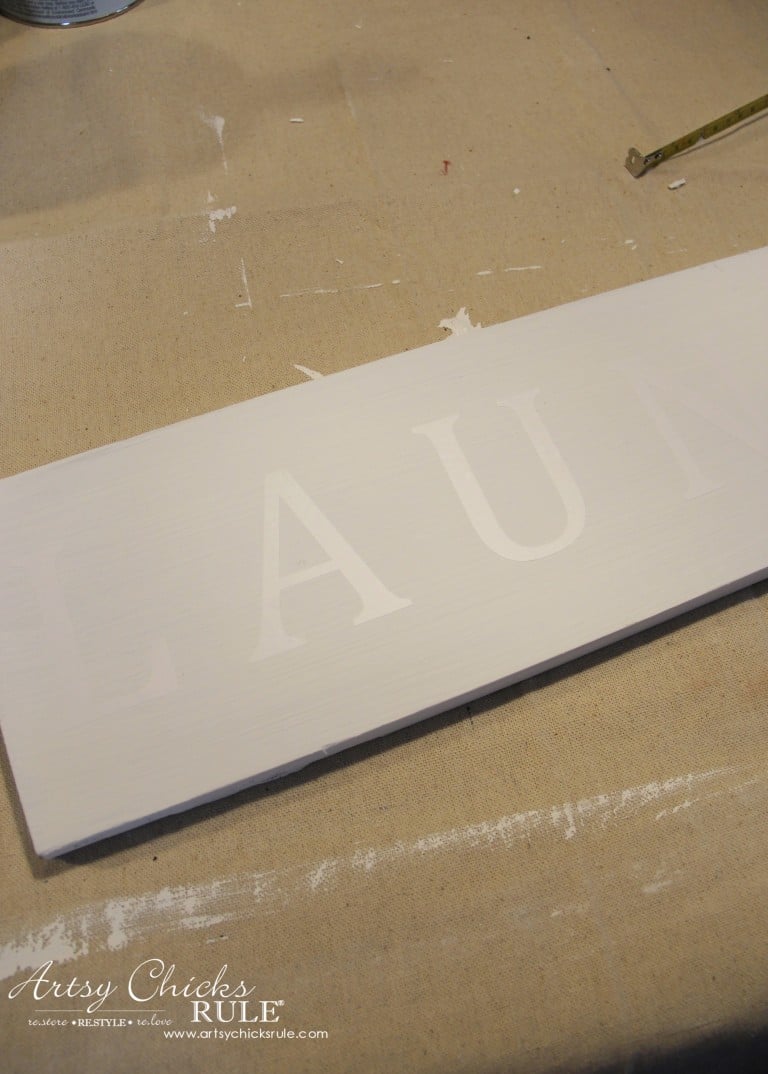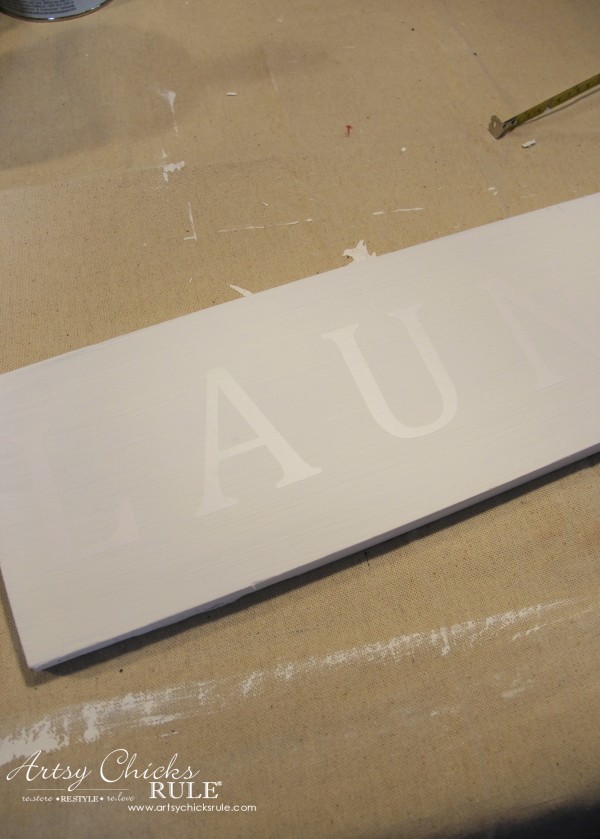 The letters are also white but hopefully you can see what I mean in the photo.
Next, I painted the board with a mix of Persian Blue and Halcyon Blue.
Then I peeled the lettering off. (again, for more details on this, see the DIY Coordinates Sign I linked above)
Want to see some of these projects in "live" time? Hop on over and follow along with me on INSTAGRAM. I'm always sharing in my stories as I'm doing projects, finding new furniture, fun finds….just all the day to day behind the scenes.
This left white lettering showing through from underneath.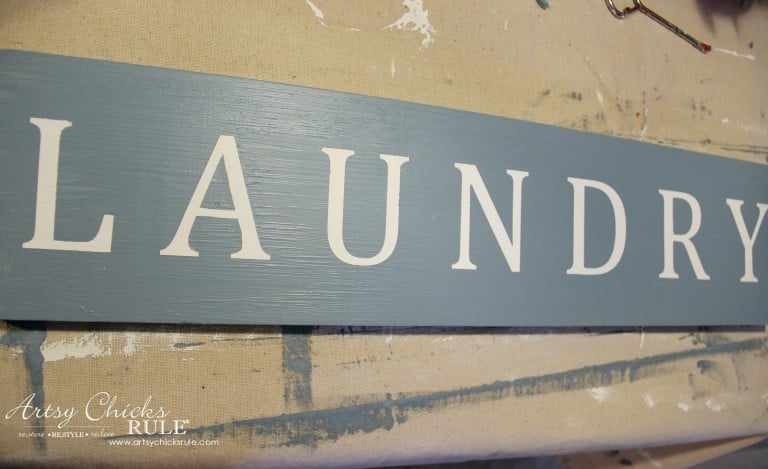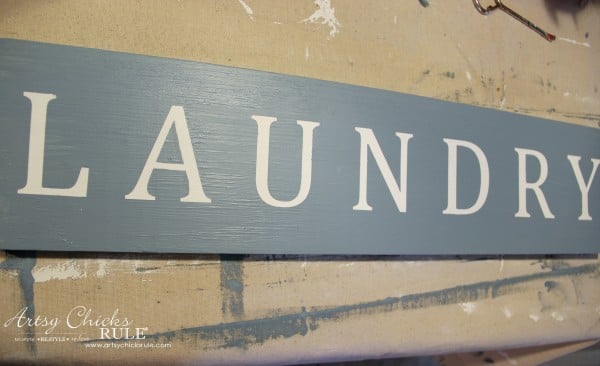 I wanted to give a bit of definition to the letters so decided to add some shadowing.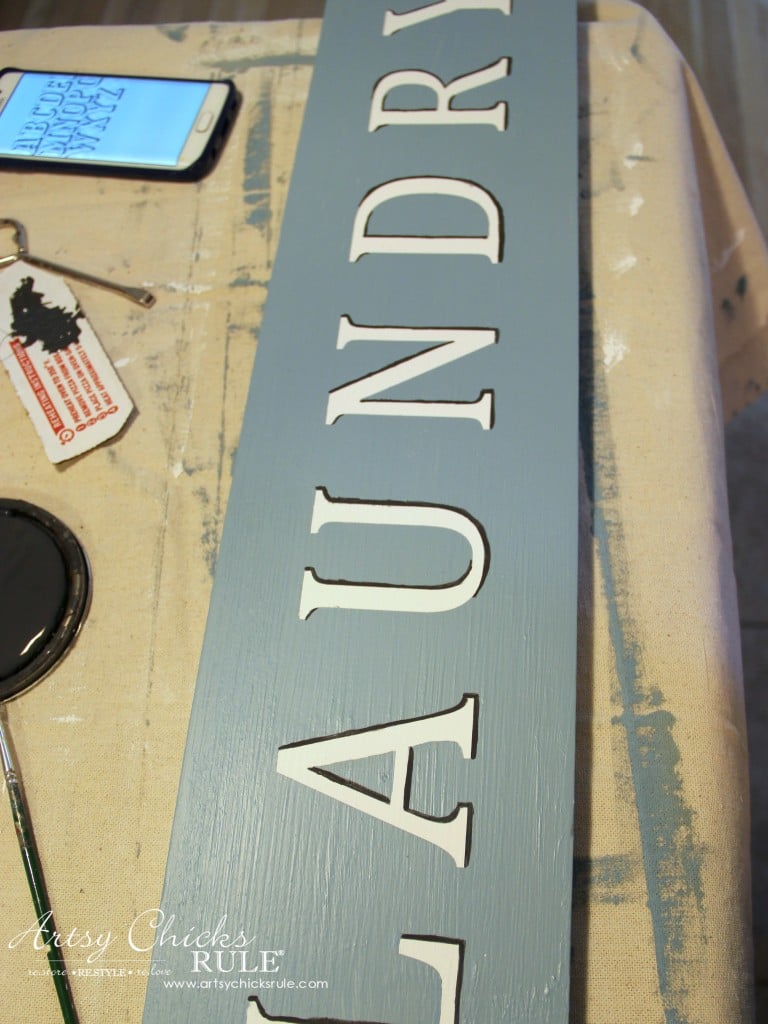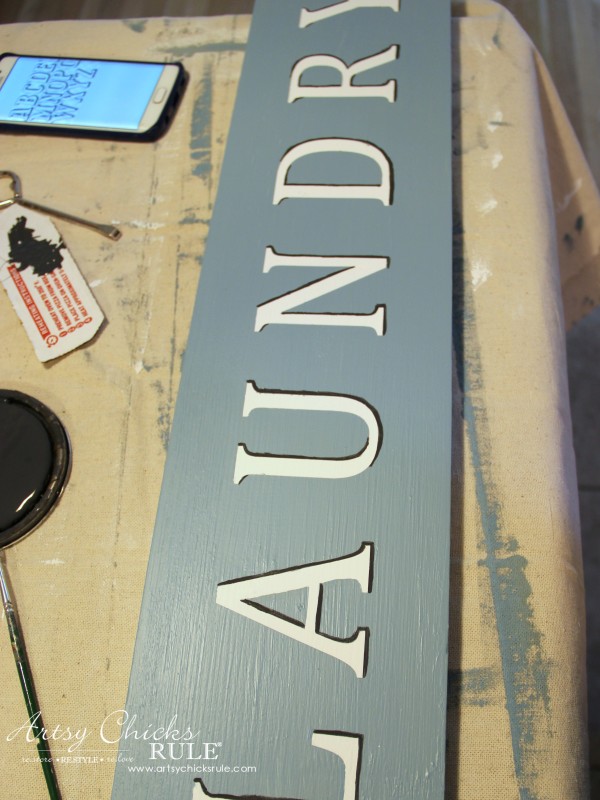 I did a quick google search for "letter shadowing" and found the one you see there on my phone.
That was a quick and easy guide to go by. So simple!!
OR you can download this handy guide I created for you.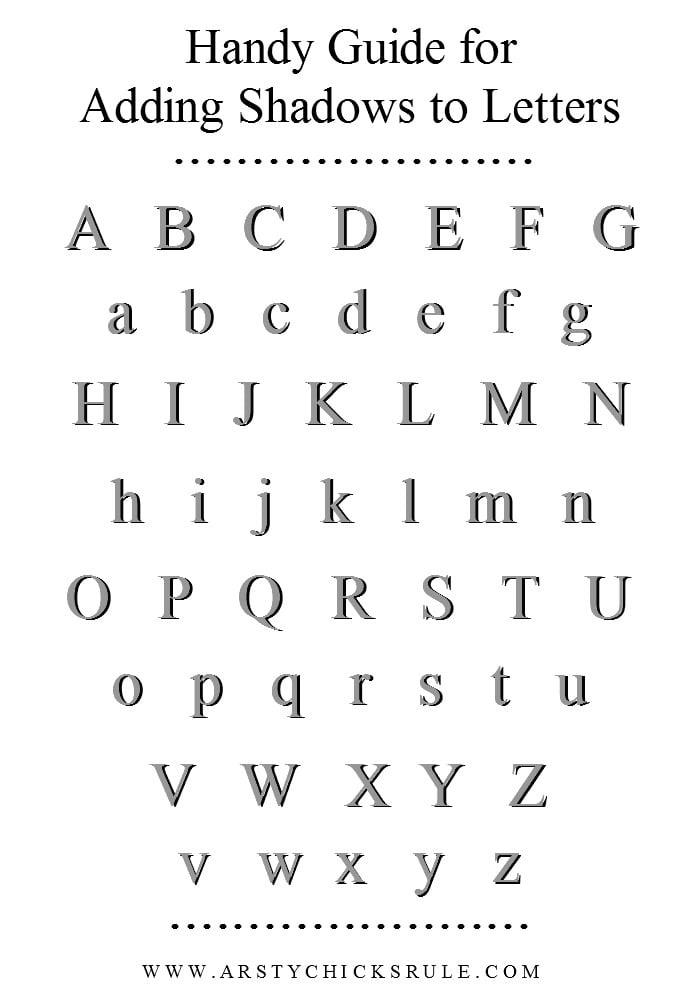 DOWNLOAD or PRINT here >>> "Handy Guide for Adding Shadows to Letters"
I think it just gives them some nice depth and a not such a flat look.
And this sign is called "antiqued"…..because I wanted it to look like an old one.
I used fairly rough sandpaper and went over the whole thing to bring that white from underneath through.
Plus, soften up and "age" those letters a bit too.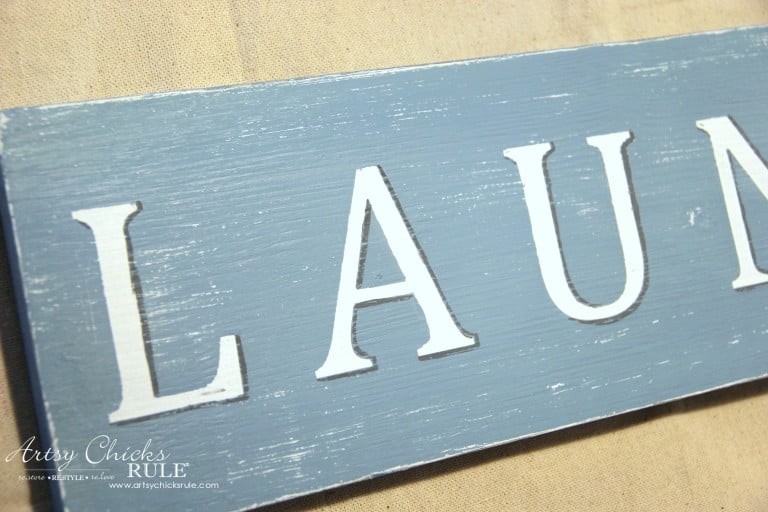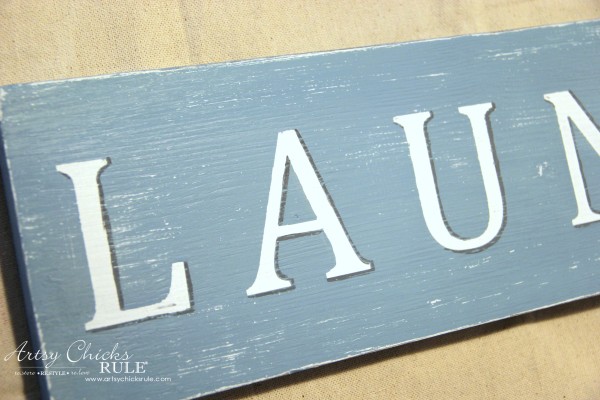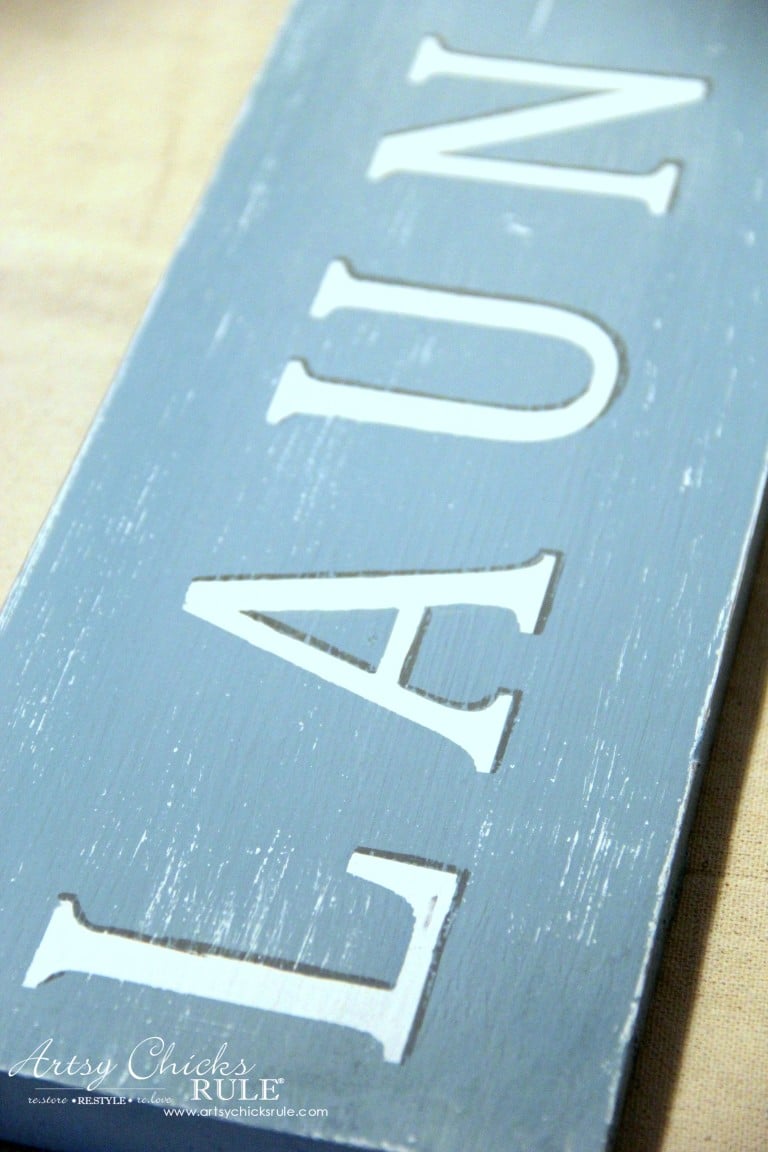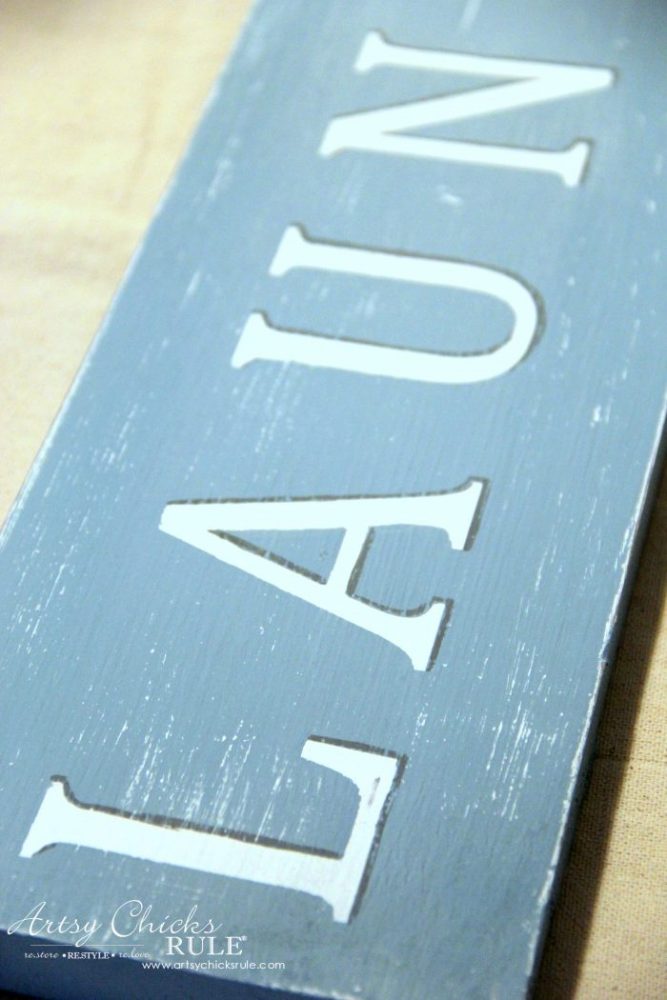 PIN it to save it!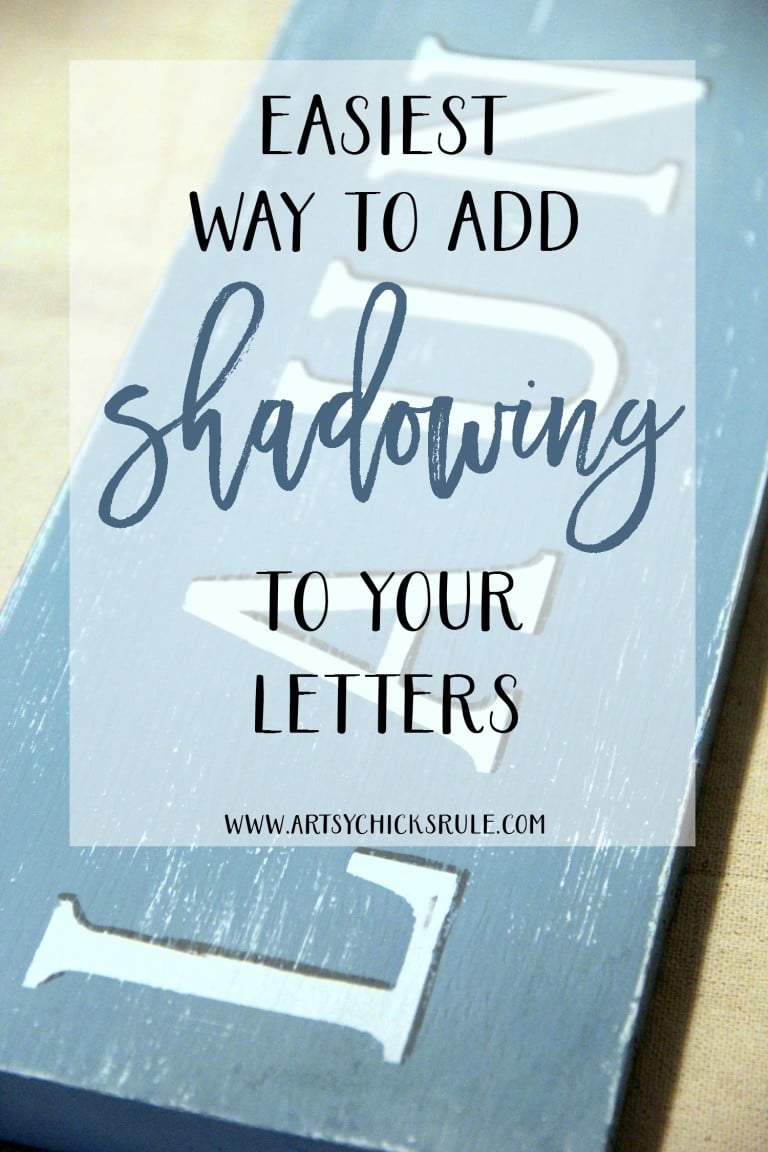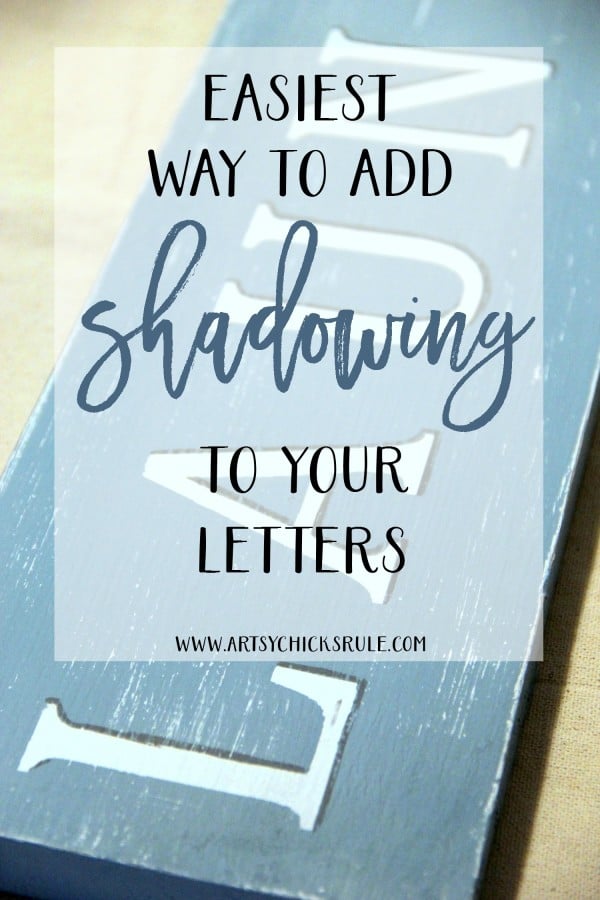 And here's a few more posts on shadowing:
Beach sign
Pantry Sign
Bread Box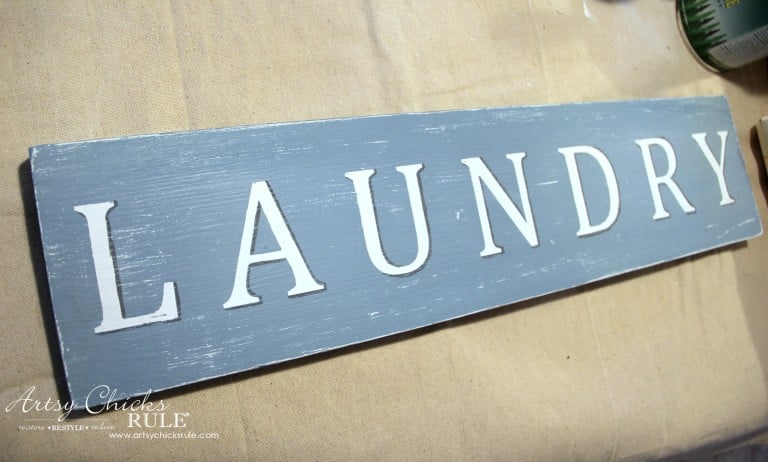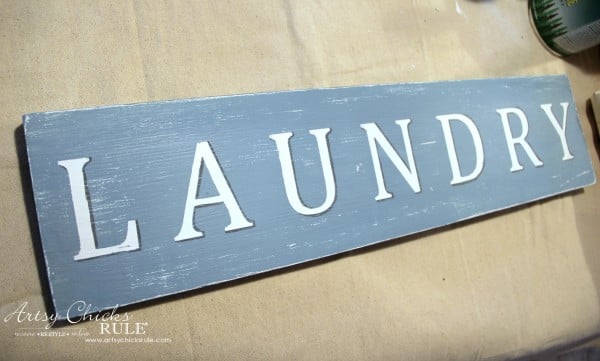 I'm so pleased with how it turned out!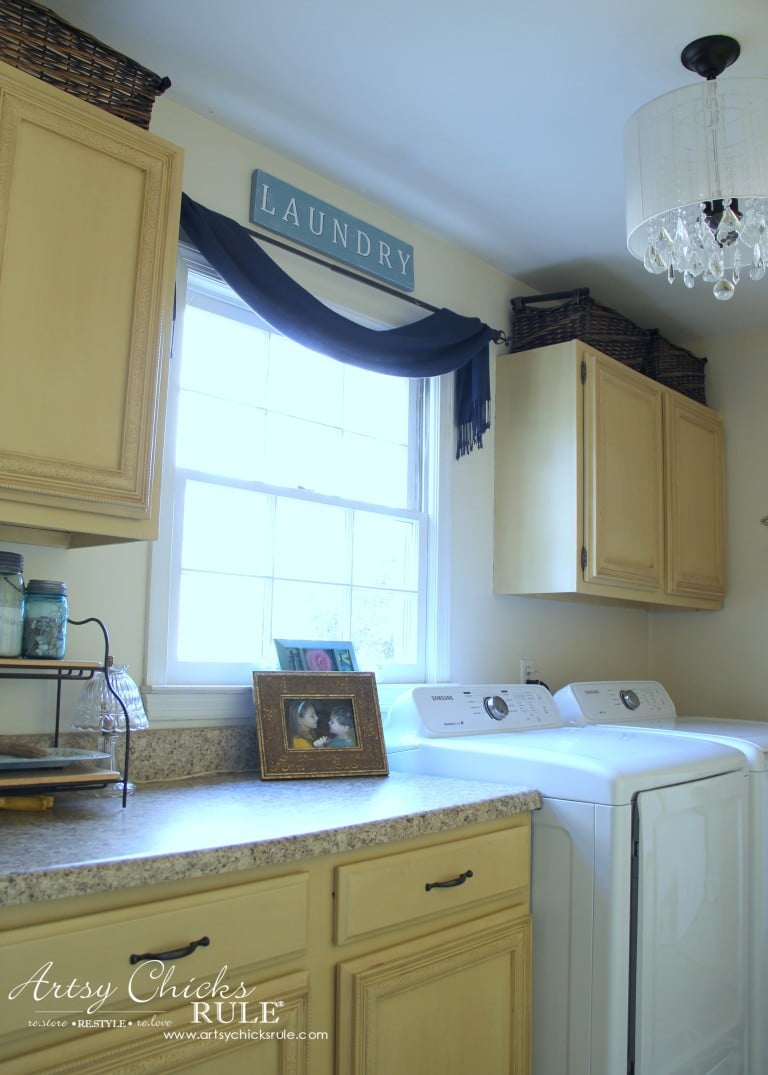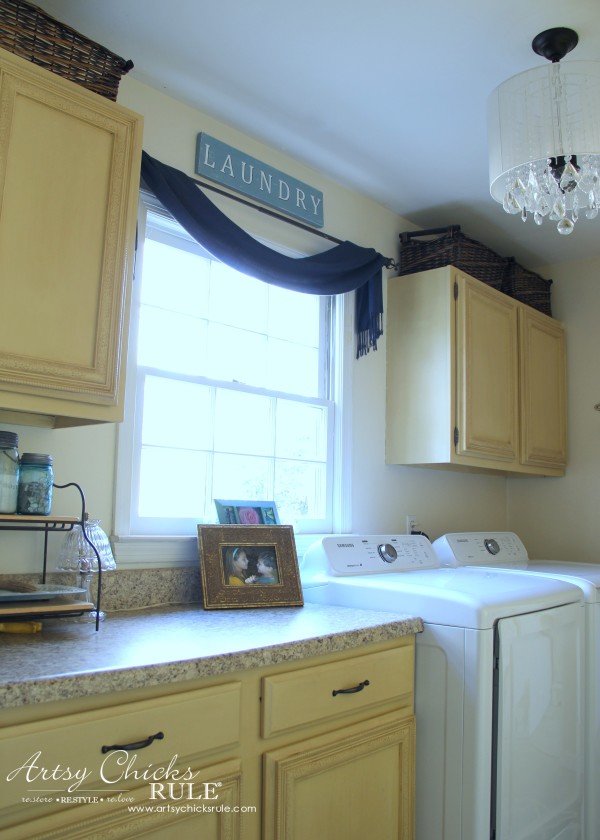 It's hard to get a shot by a window but hopefully, you get the idea.
I do still need to find (or make) a window treatment for this window.
I think the sign goes great with my new rug in here…..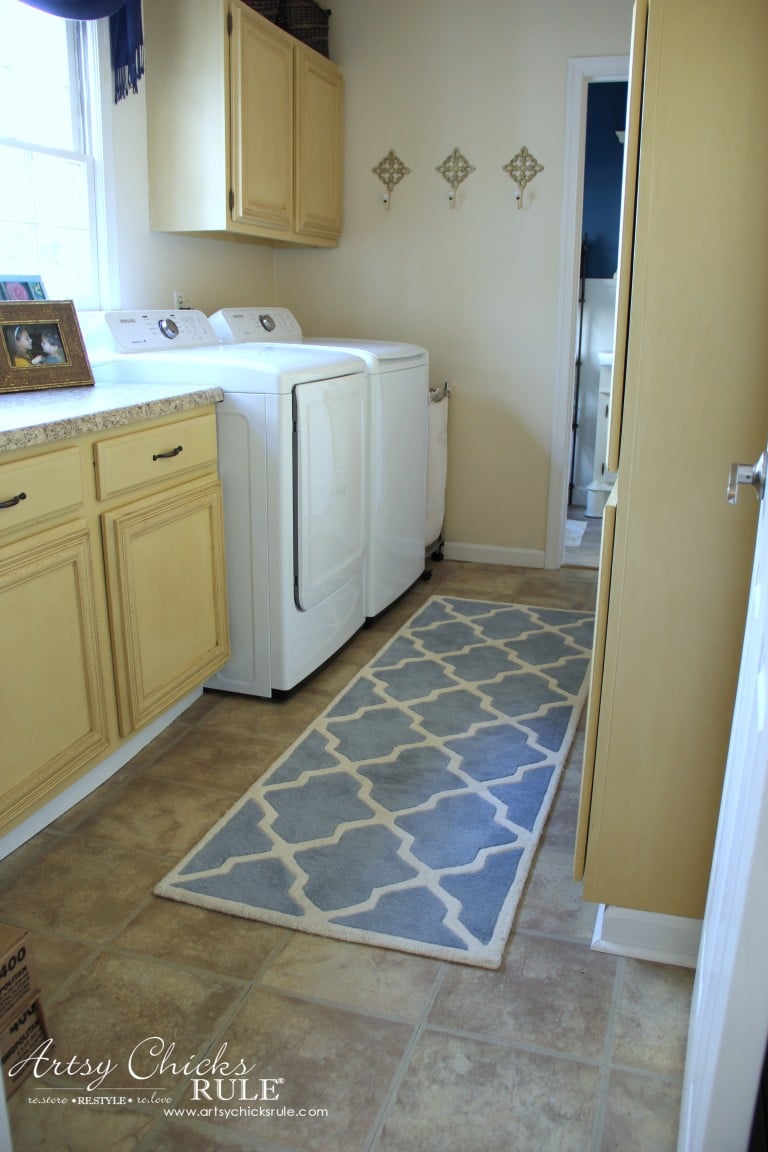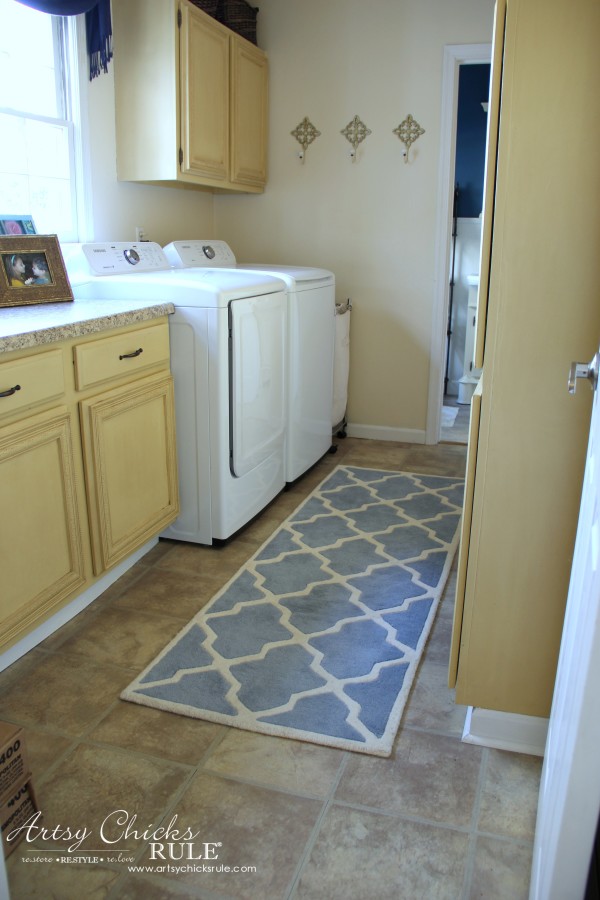 I love this rug!! It's so plush and comfy on the feet.
Very high quality, wool and very inexpensive too.
I got it from Amazon and you can find it here >>> "Handmade Blue and Ivory Wool Area Runner".
Really simple to make.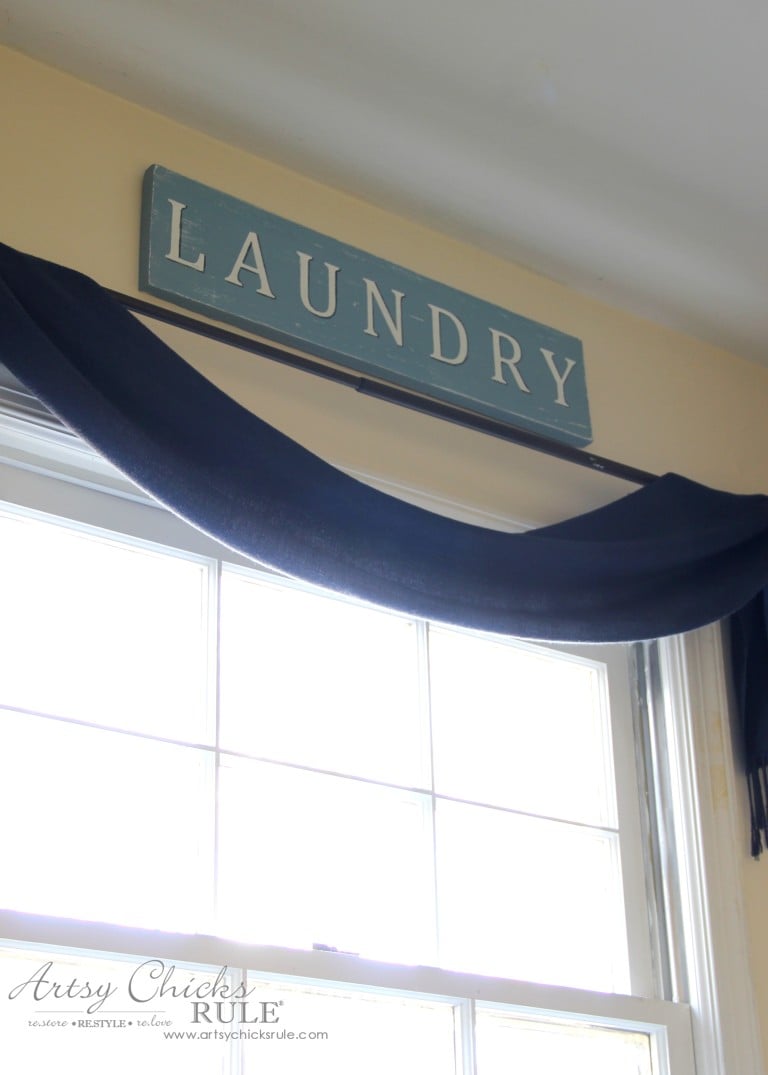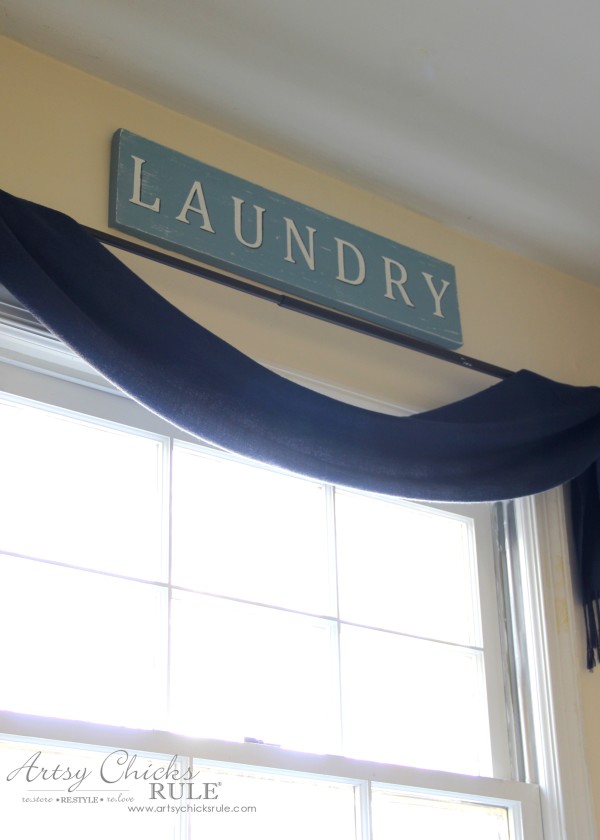 Especially so if you have an old board/sign like this to start with!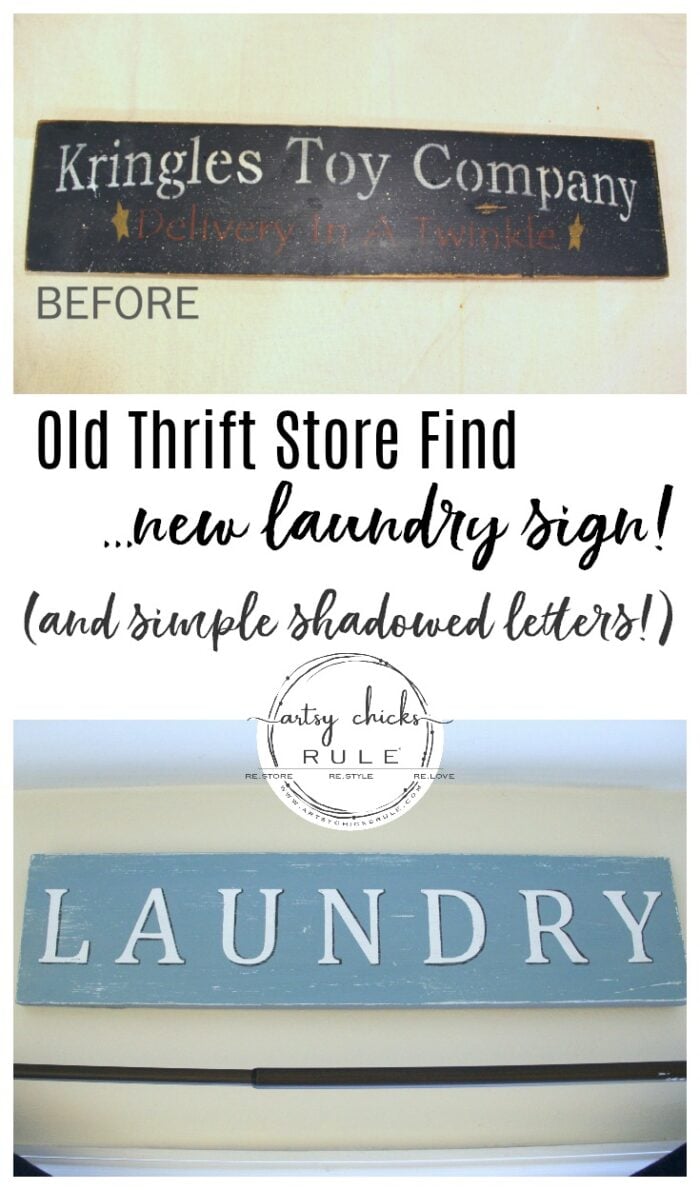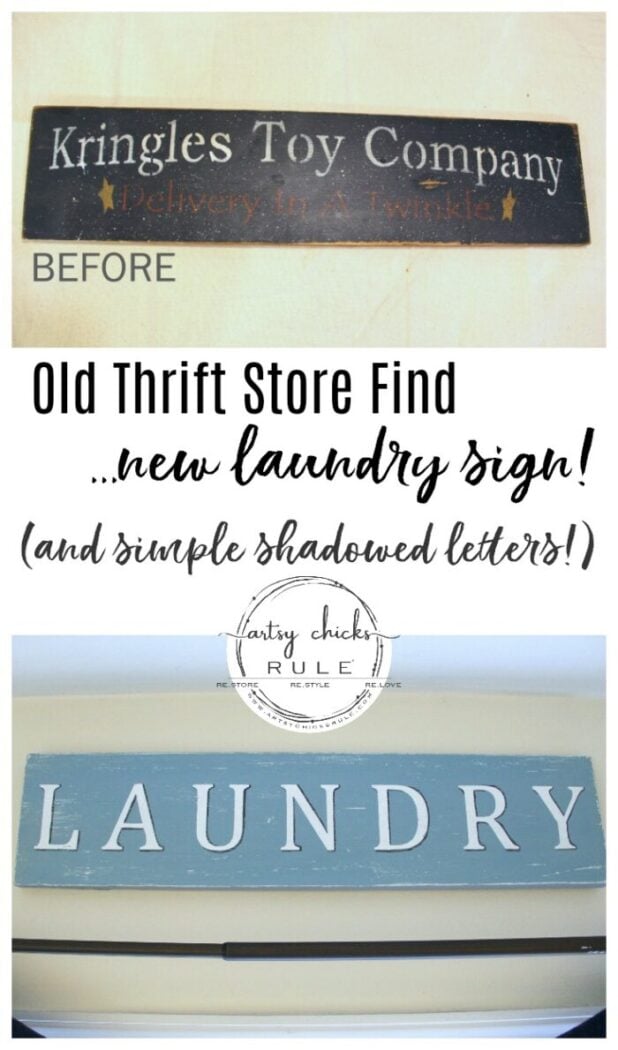 Now let's see what my friends came up with…..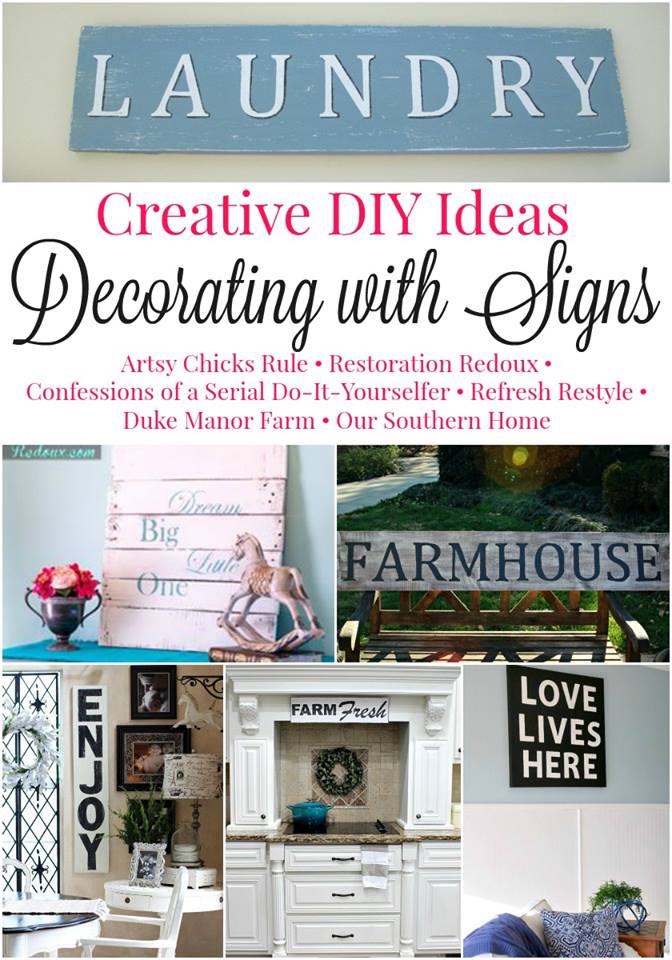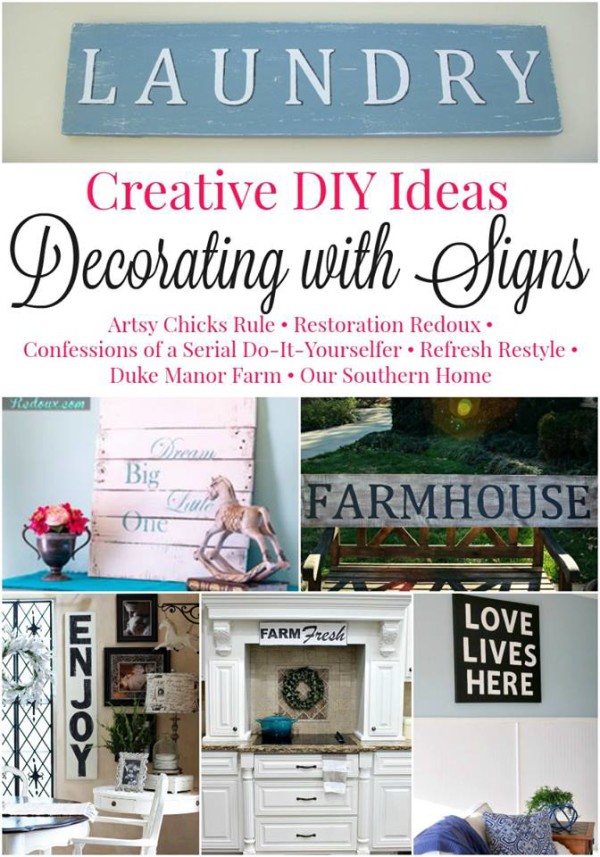 Confessions of a Serial Do It Yourselfer
……………………………………………………………………………………..
Be sure to stop back in when I share these (yep, this becomes TWO) new, "old" things for my master bedroom!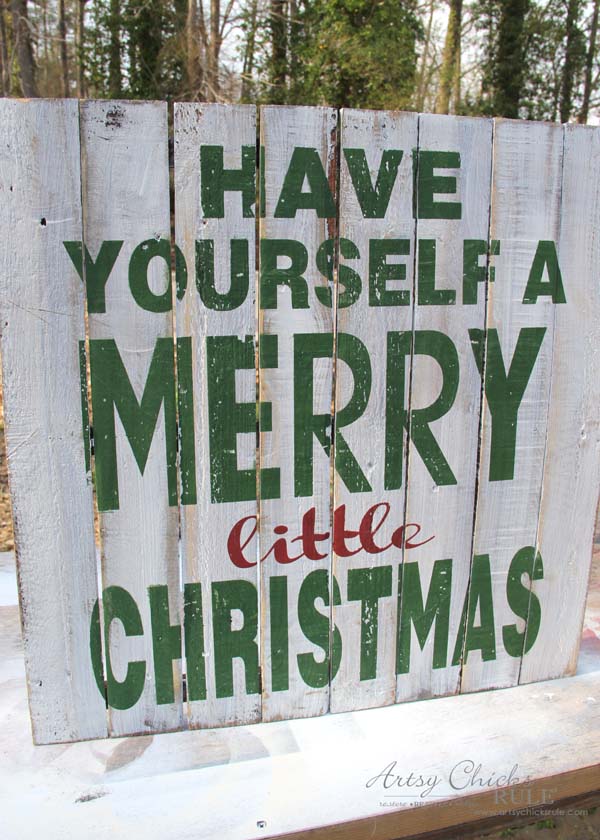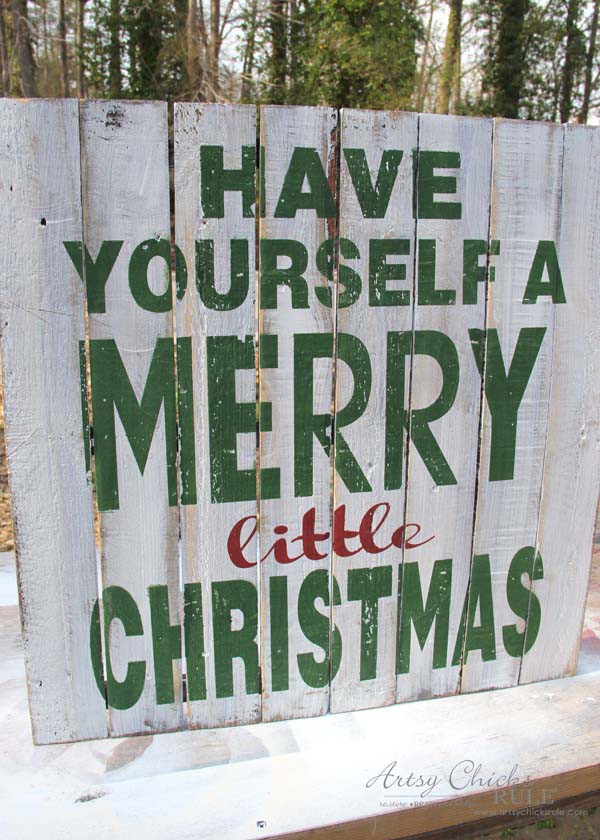 UPDATE!! See it now, here!
Have a great weekend!
xo