DIY Weathered Love Signs (simple technique!)
This post may contain affiliate links. Please see disclosures here.
DIY weathered love signs to show your love for someone! Perfect for a bedroom or anywhere.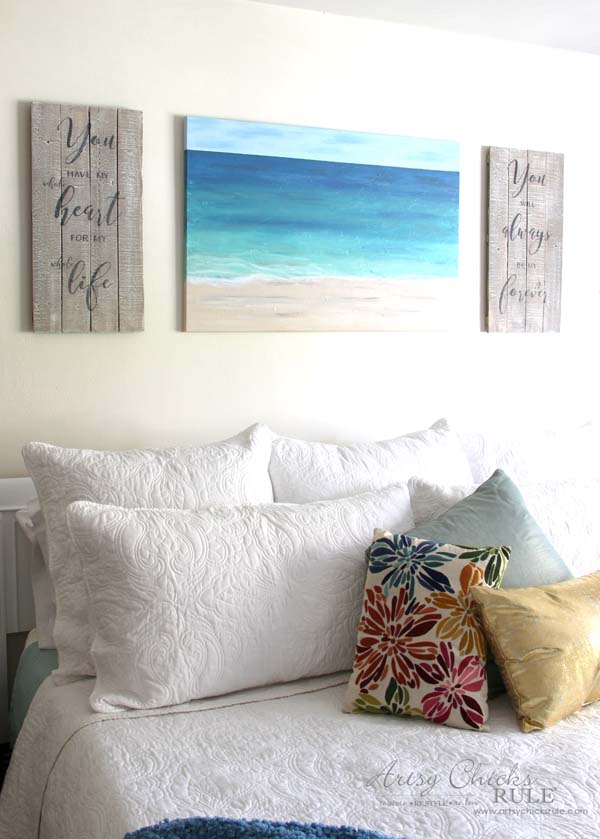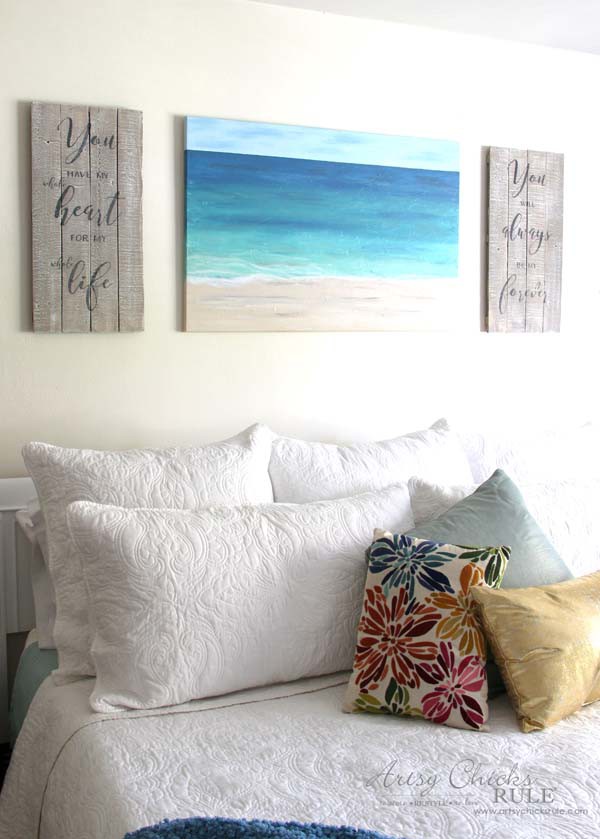 Hi Friends! If you are on Instagram and happen to follow me over there, then you saw these "DIY Weathered Love Signs" yesterday!
I made them…..YESTERDAY for the "Get Your DIY On" themed project… due next week.
Um, except little did I realize I had my dates wrong! Oopsie! ;)
The post date is tomorrow (which is today, by the time you are reading) not next week.
That's not a very good feeling! Ha! But thankfully, I had them done.
Sort of.
I wasn't exactly 100% with how they turned out.
Mainly because I envisioned them a bit "whiter" than they ended up.
I was actually getting ready to give them a complete do-over…but I was saved by the bell.
Or… by a Facebook post that brought to my attention my error in dates. ;)
Thank goodness. I wasn't really excited about painting over them and starting over.
But I may still.
You tell me.
Really.
If you are curious about the painting in the photos, that was last month's theme. (textured and patterned projects)
You can find out how to make one just like it >>> here.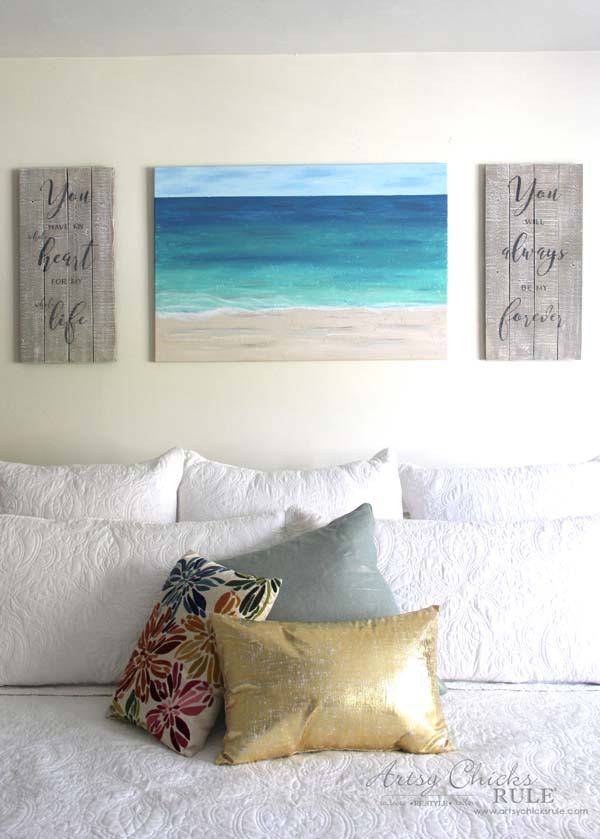 Okay, well, let's get on with the DIY tutorial…and this month's theme which is "wall decor".
DIY Weathered Love Signs
I started with this…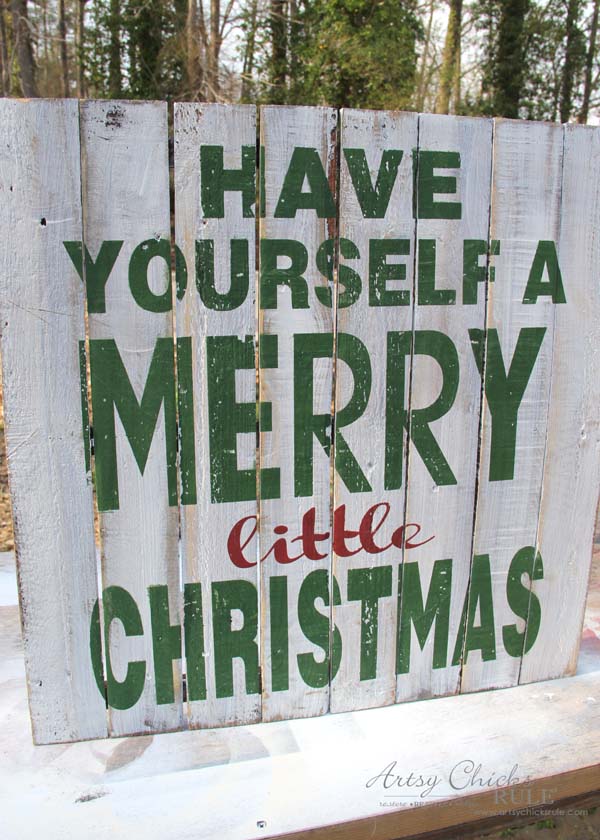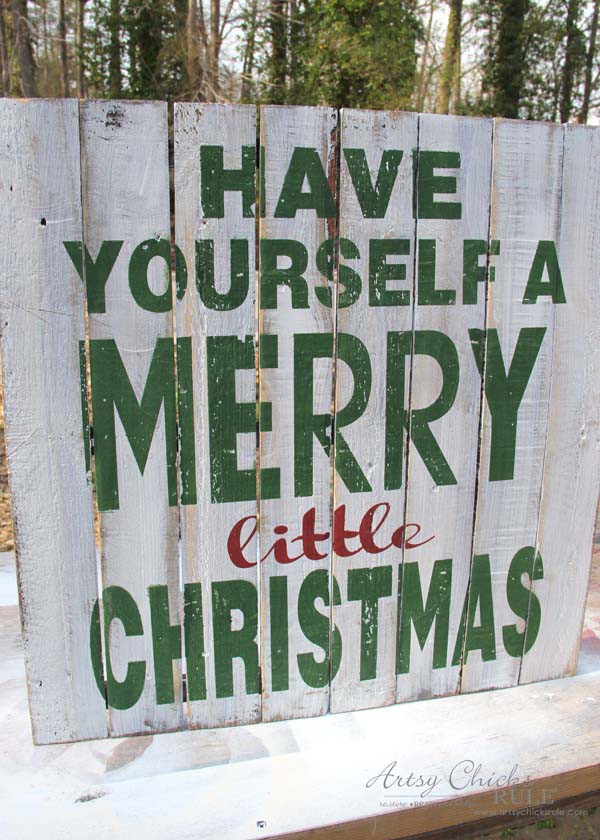 I know, it's a totally cute sign!! I know, I know.
BUT I bought it with the intention to create these love signs.
Seriously, I really did.
My husband and I were at Kirkland's before the holidays and they had this sign marked 50% off.
That made it $15, plus I had a $10 off coupon. (it was a grand opening)
So how could I say no?
The minute I saw it, I said, I'm going to cut that in two and make my signs!!
It's perfect!
I did use it on my front porch for Christmas first though.
So, cut in half, given a spray of white to cover the lettering and one light coat of Coco Chalk Paint.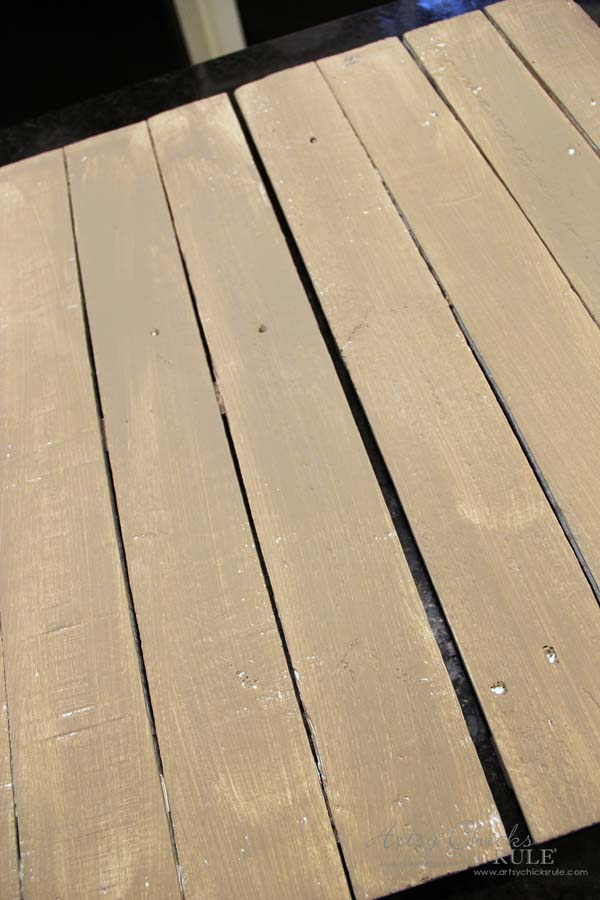 Then I gave it quite a bit of dry brushing with Pure White Chalk Paint.
This was the first layer…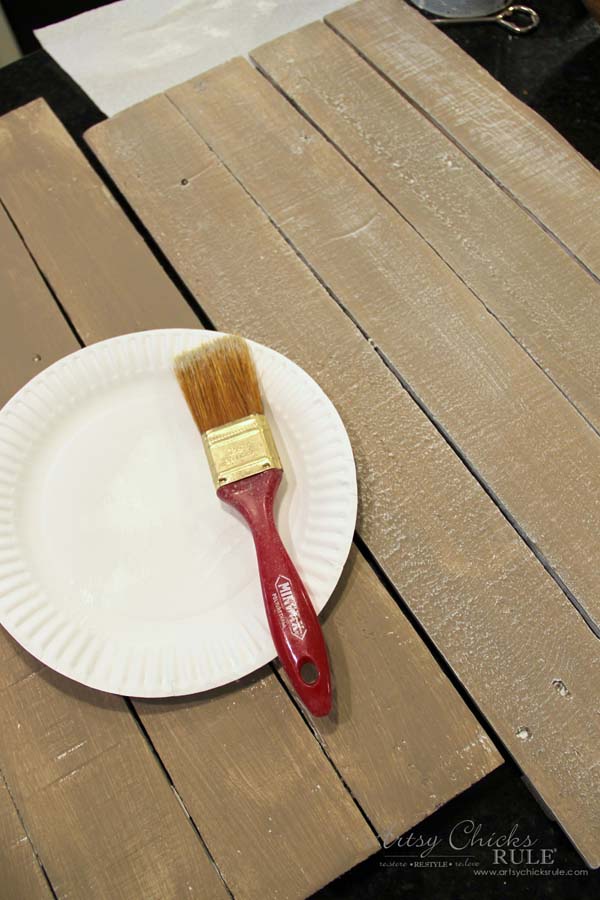 So much so that I thought they looked pretty white?!
See? Don't they look really white?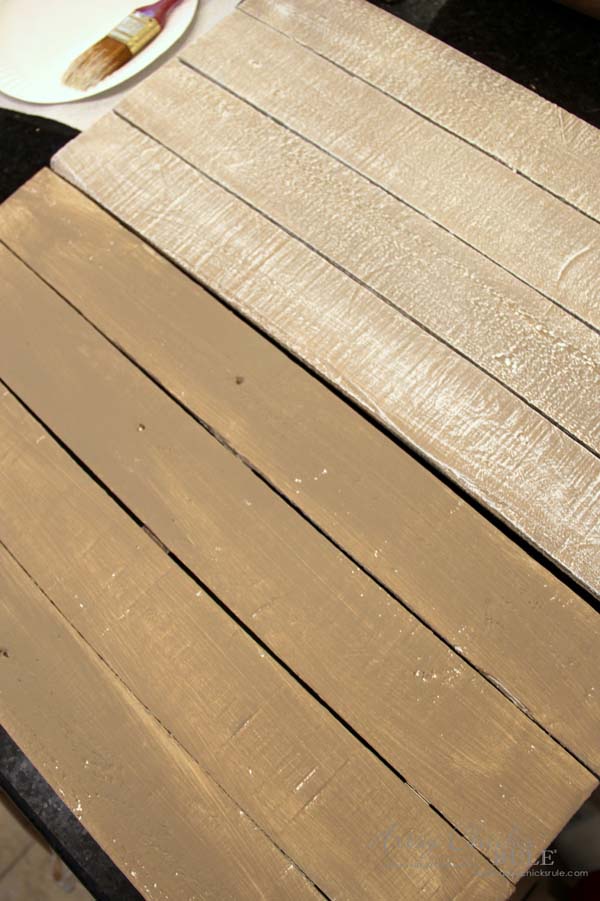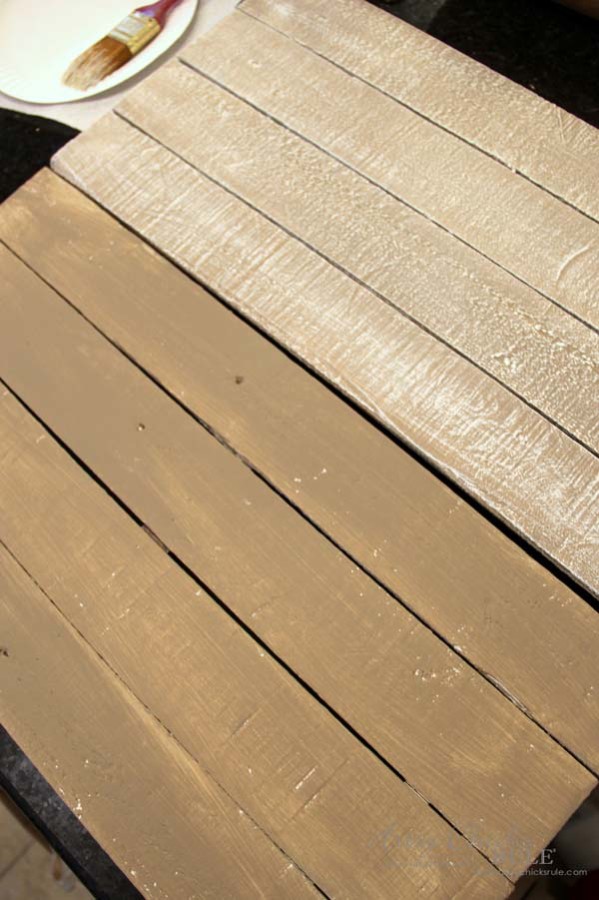 So I proceeded with the lettering…..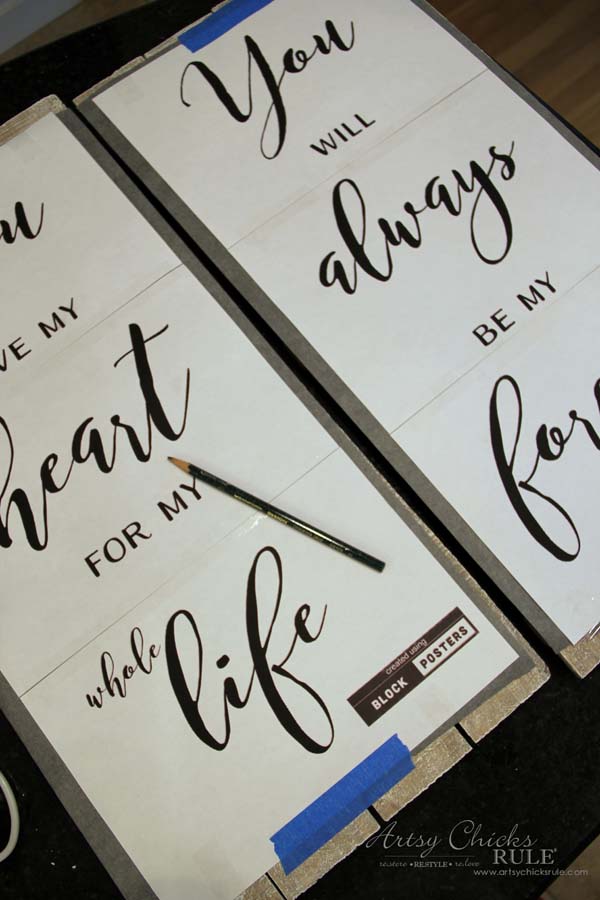 I used >>> this method to transfer those pretty graphics. (it's SO easy, go check it out! ;) )
Want even more ways to transfer?? Check out my "How To Transfer Graphics" post! (sharing all the techniques I use)
And, you guys, this right here should have clued me in…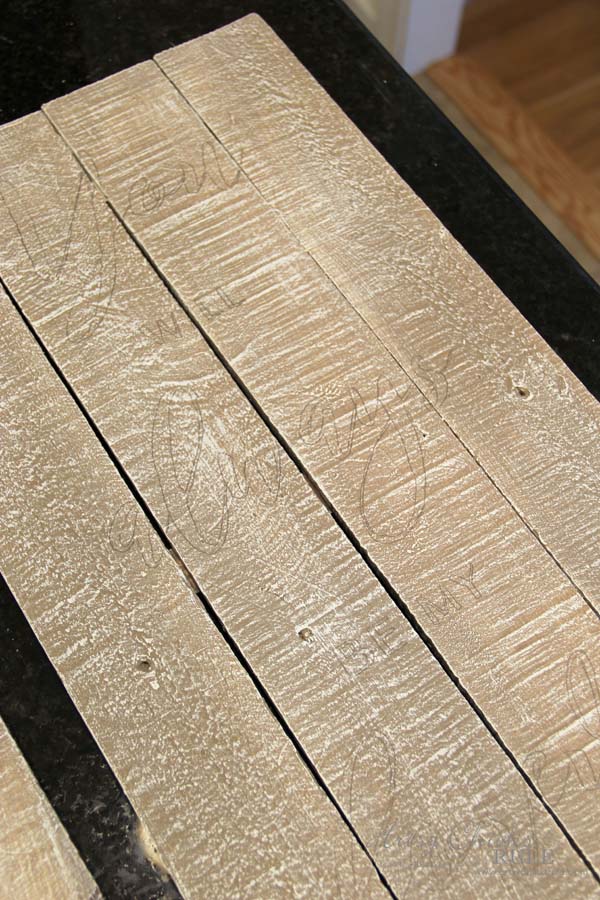 Where's my lettering?? Hard to see, that's where.
Because the boards weren't as white as I originally thought they were.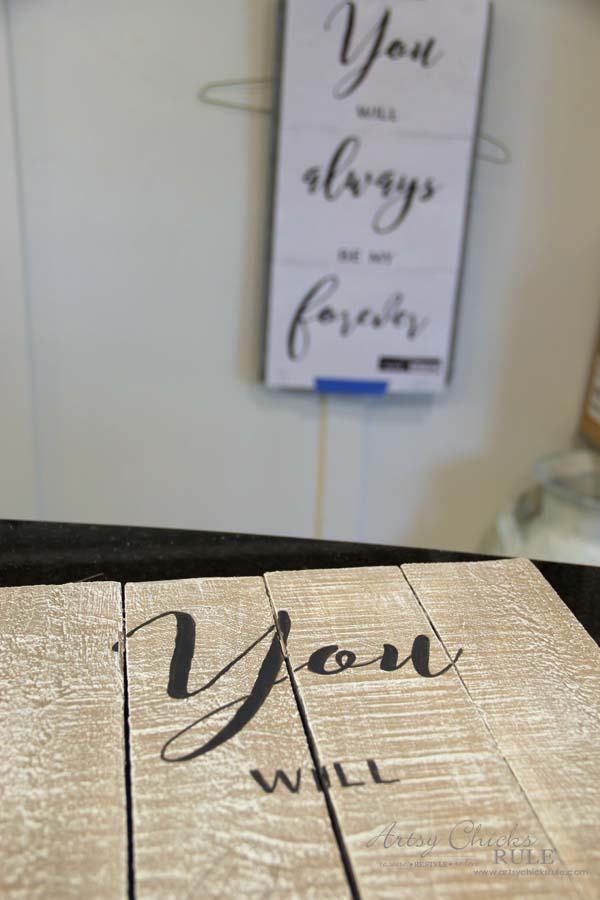 And here's a tip >>> once you've transferred the lettering onto your project, keep the original print in front of you so you can see exactly how it's supposed to look.
It especially came in handy this time.
I used Graphite (also Chalk Paint) for the lettering.
I know you probably think it takes forever to hand paint these in but it really doesn't.
I think I spent about an hour painting it all. (total time for both)
Below shows painted and painted with a tiny bit of sanding. (on the left)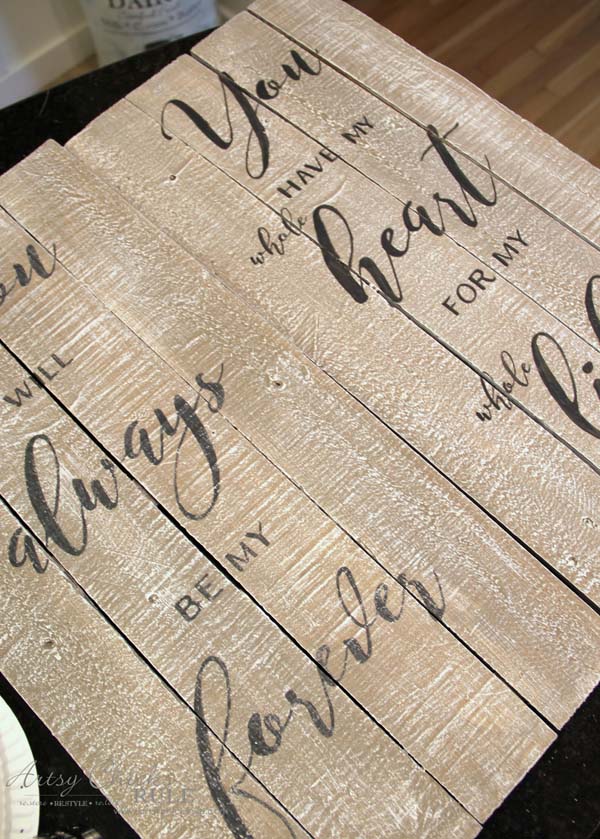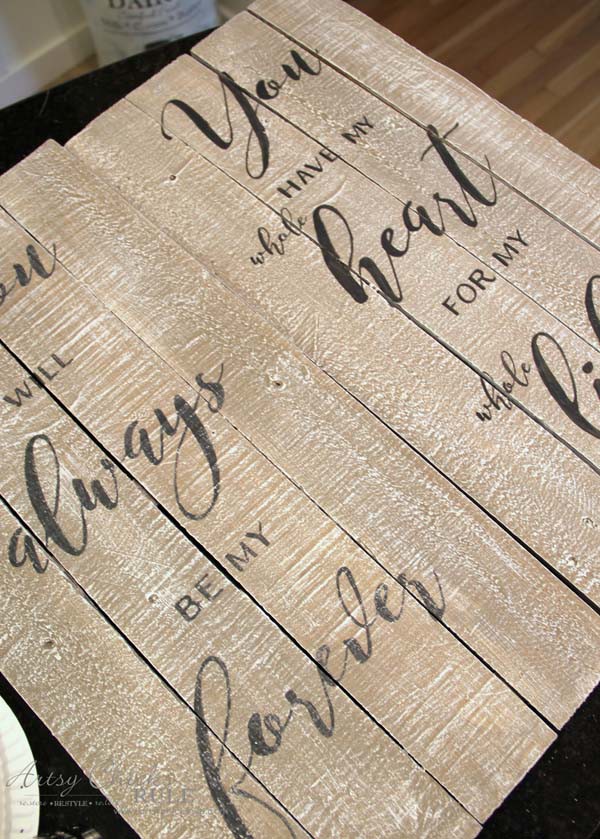 I wanted to soften them a bit.
I also decided to leave them unsealed. I liked the soft, aged, weathered appearance leaving them unsealed gives.
PLUS, they're going on my wall so no worries of them getting messed up. (except by me when I repaint them … maybe ;) )
So…they do look kind of "driftwood-y" and I like that.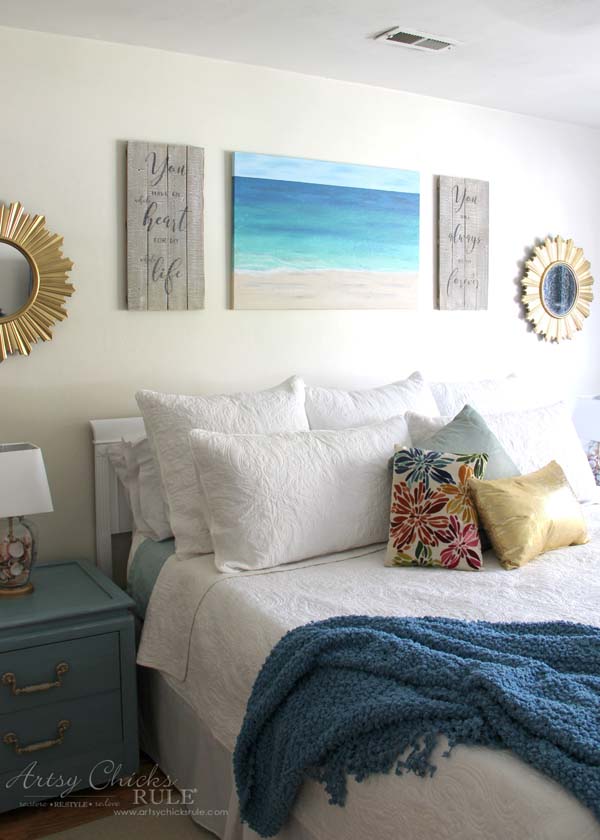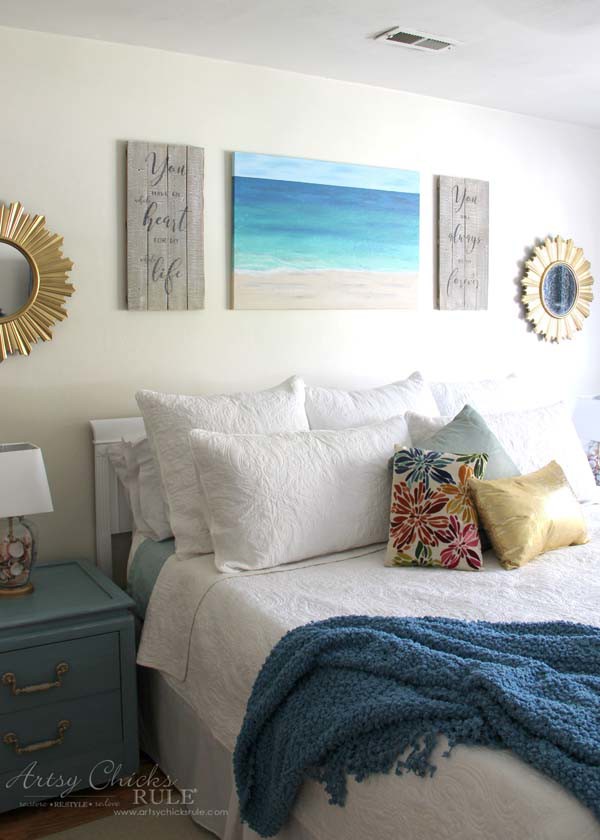 I think I might like them, as-is.
But I'm having a hard time because the actual reality is messing with the vision that was in my head for months.
You tell me.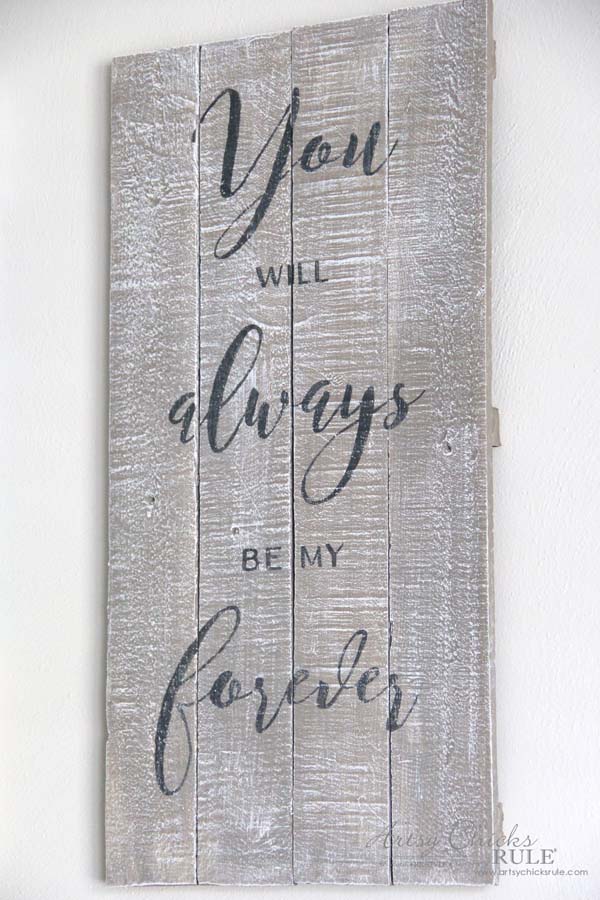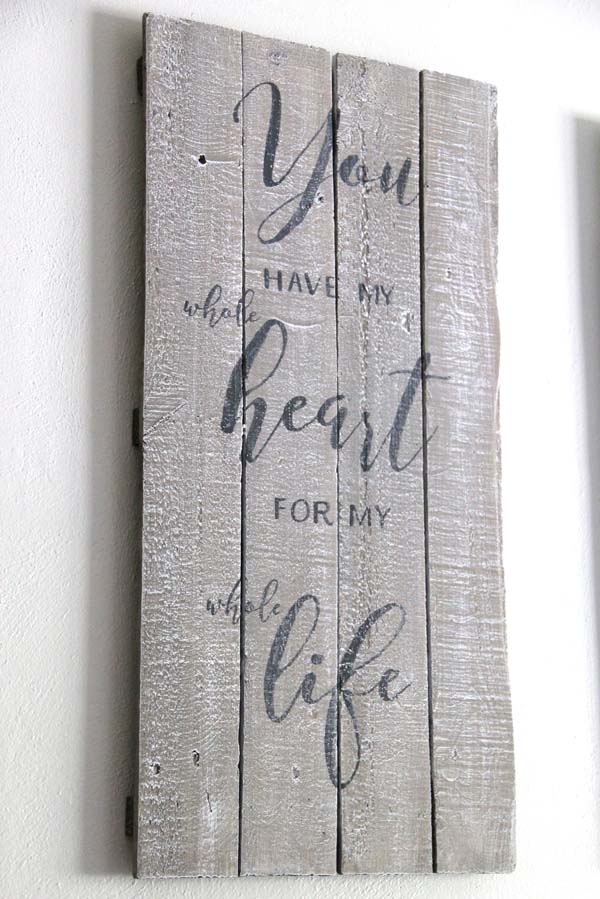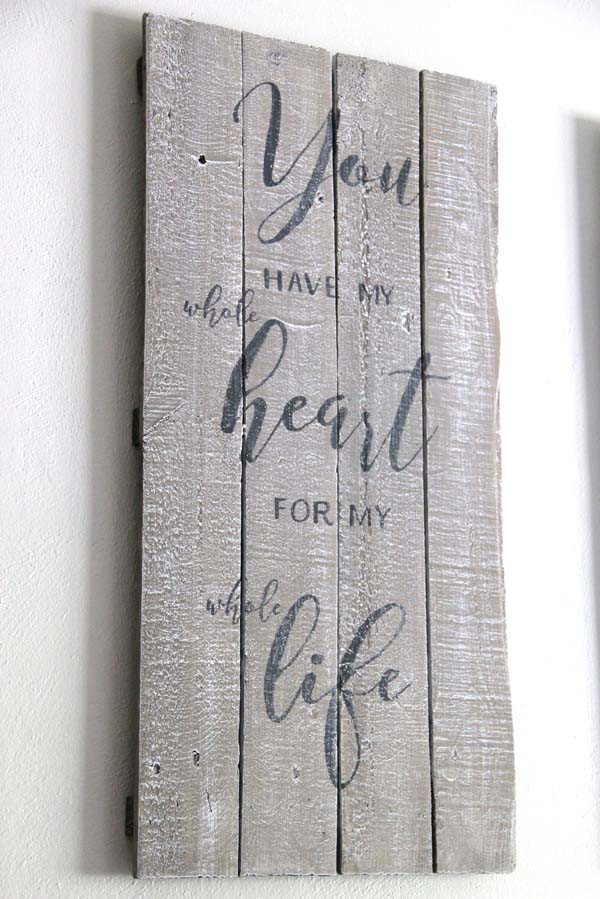 Oh and I almost forgot.
Would you all like to use these graphics??
You can download them for free here…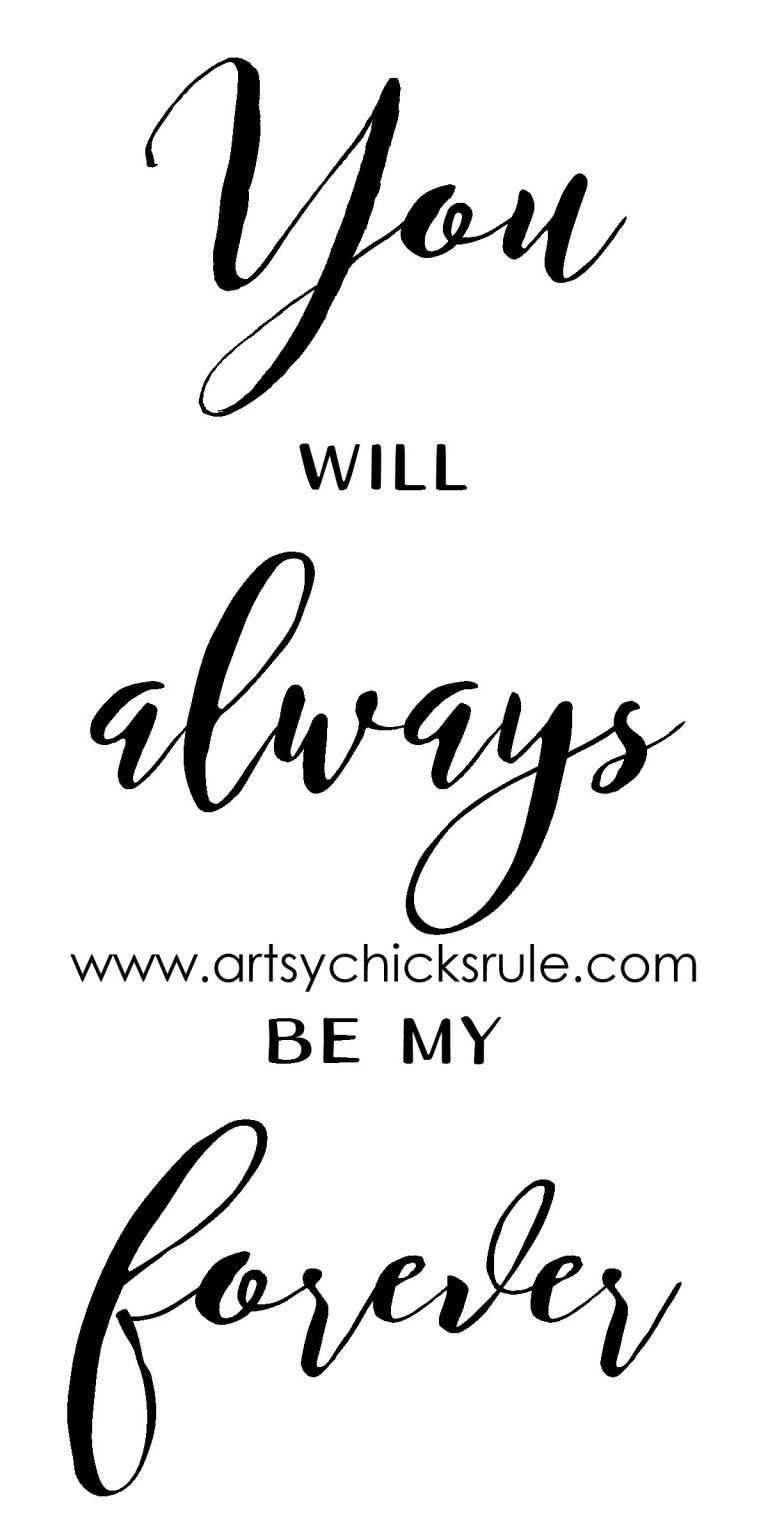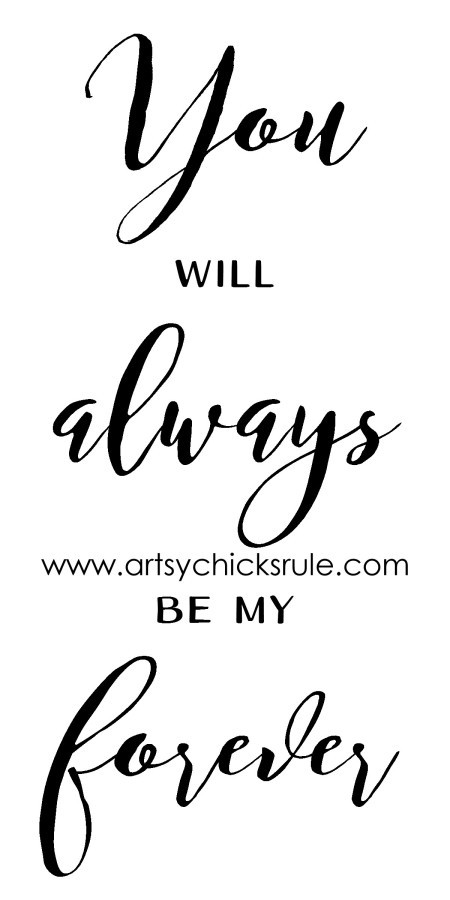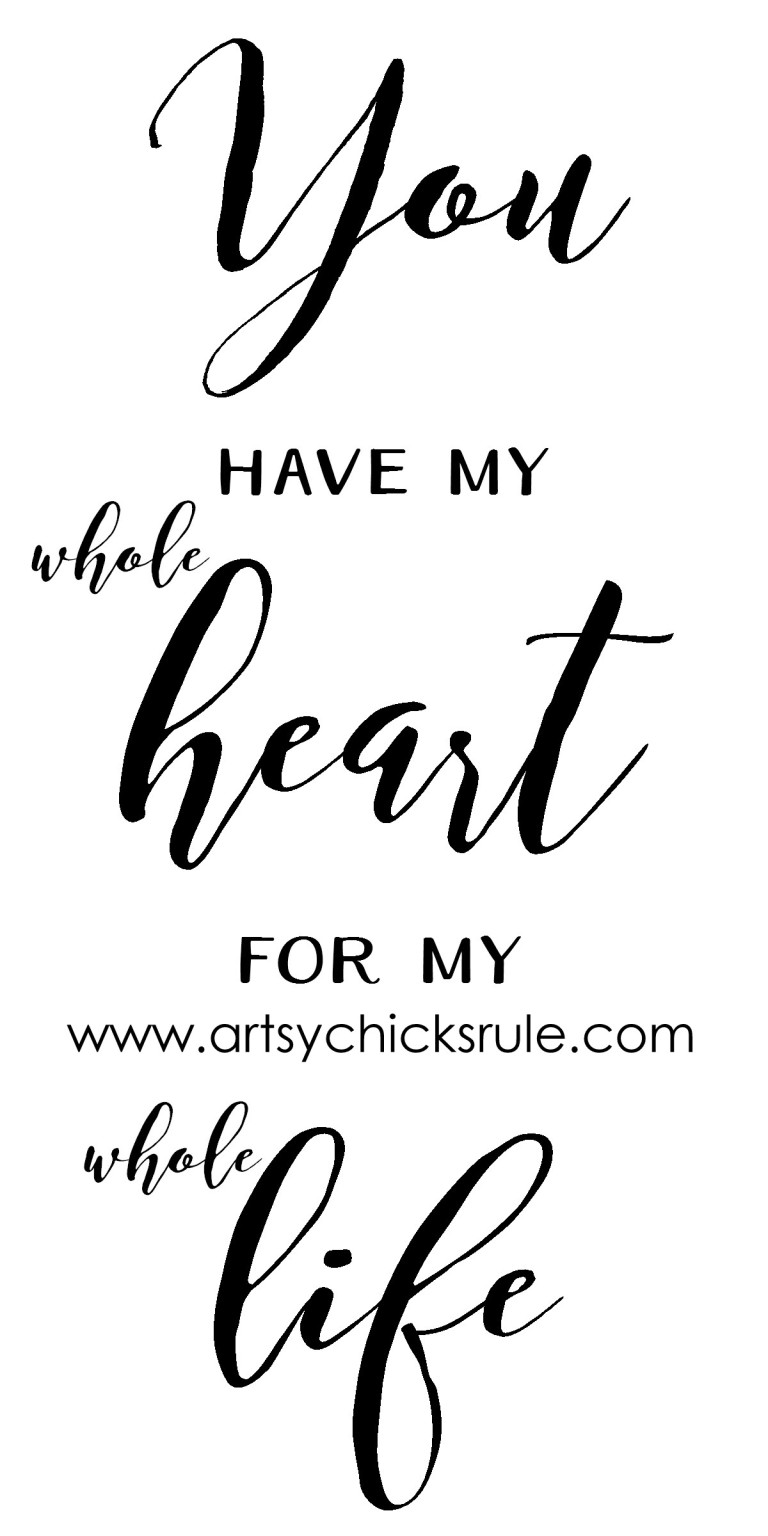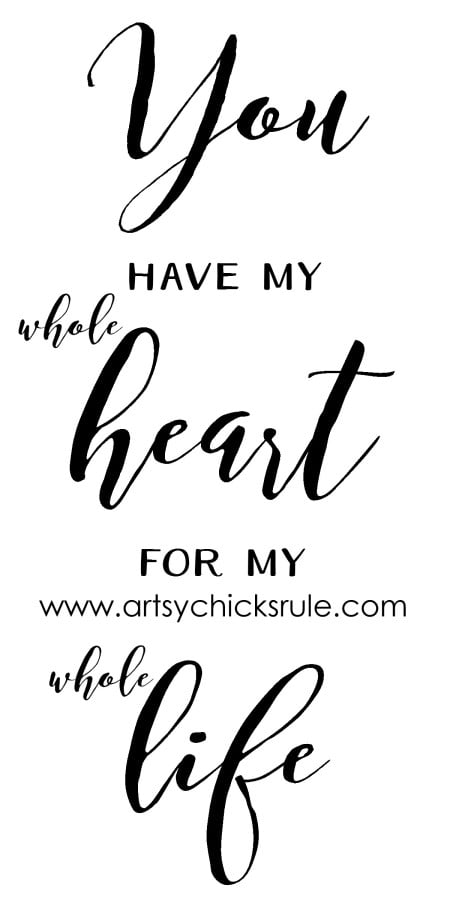 By the way, I used blockposters . com to print them out.
I love printing larger sized graphics over there. So easy!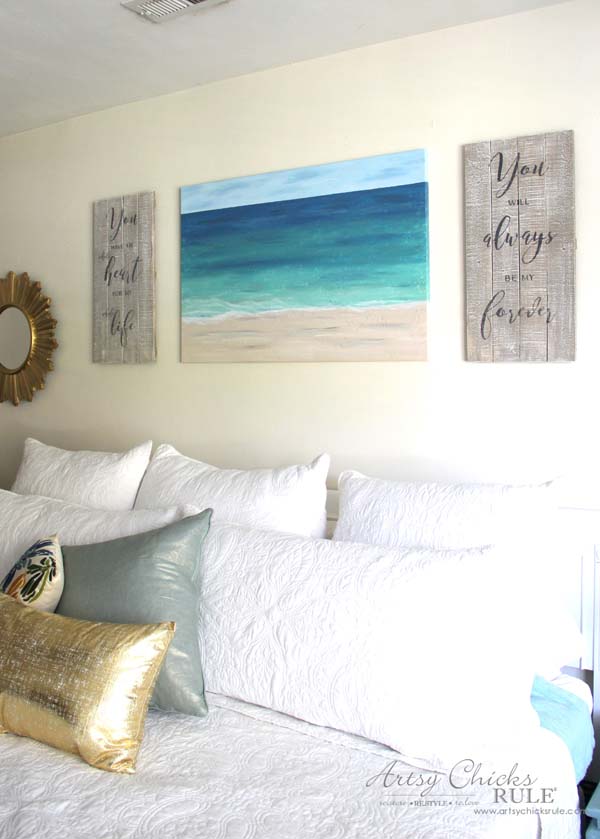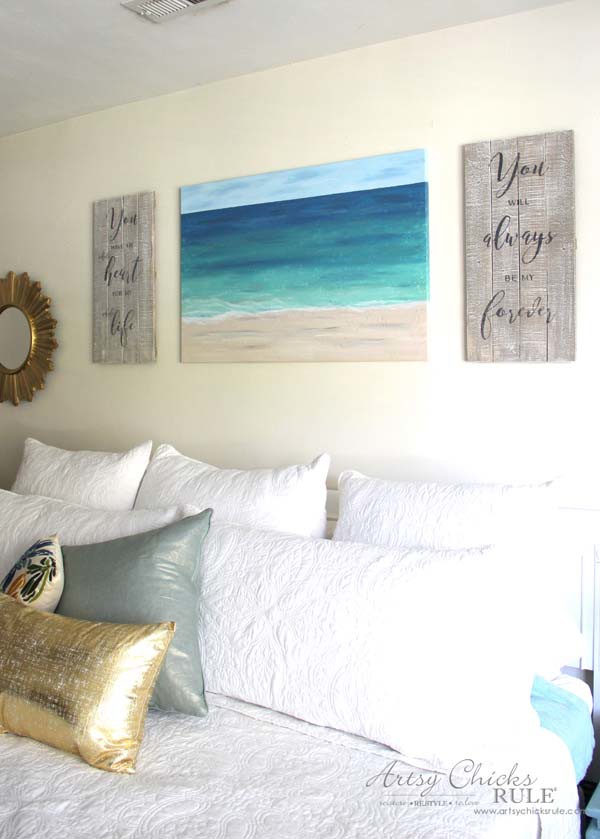 Okay, so if you want to make your own…
…be sure to PIN for later!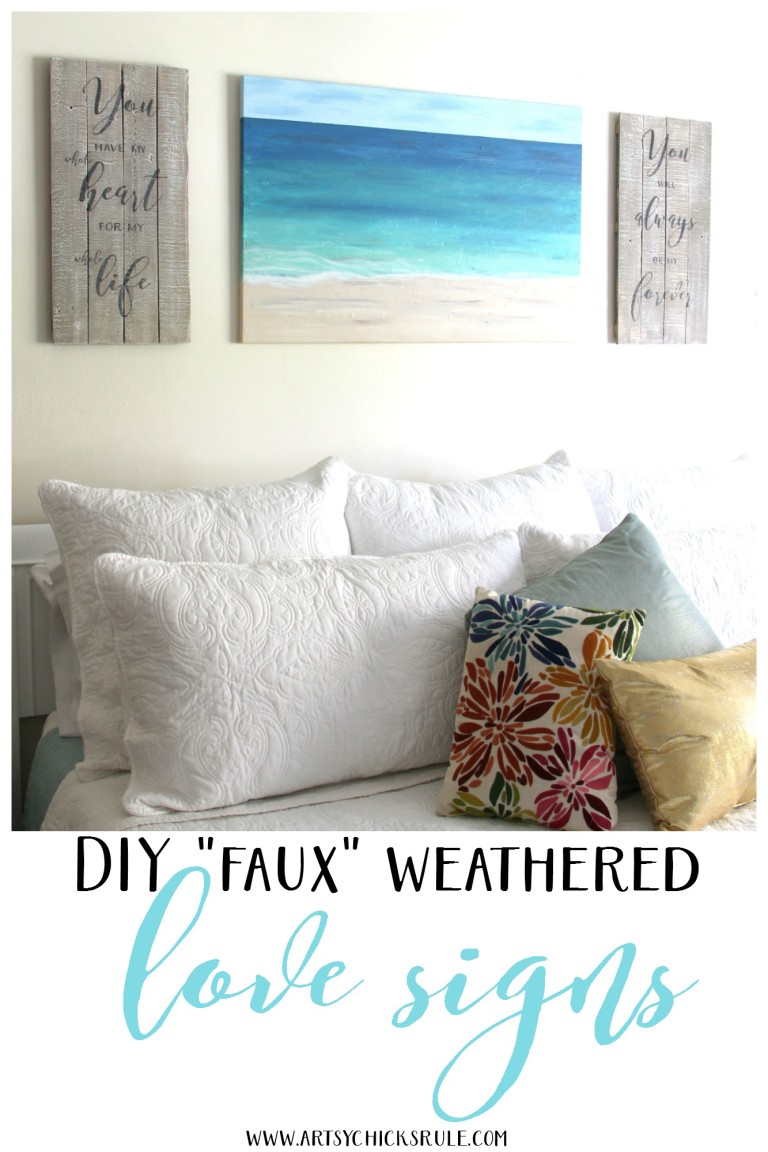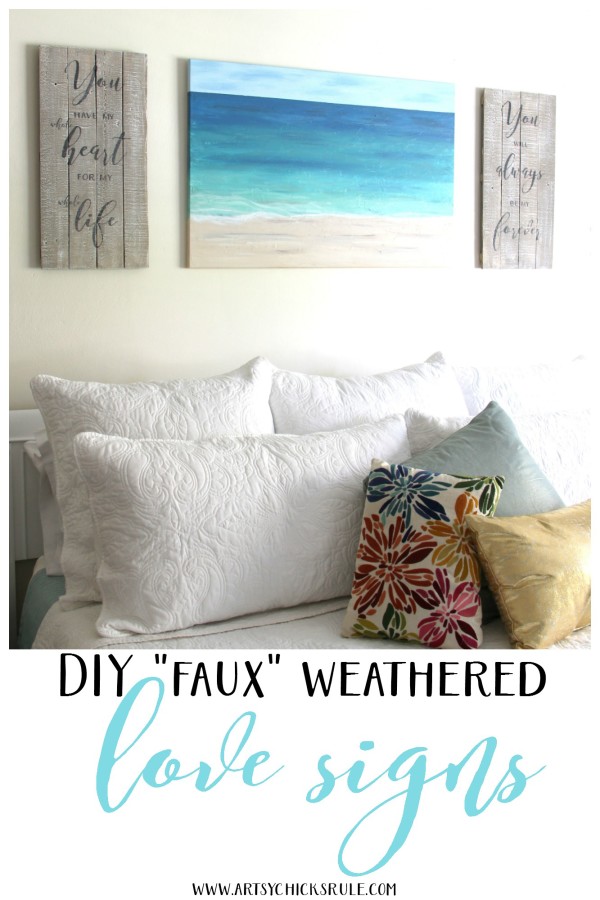 …or Pin this one with more photos.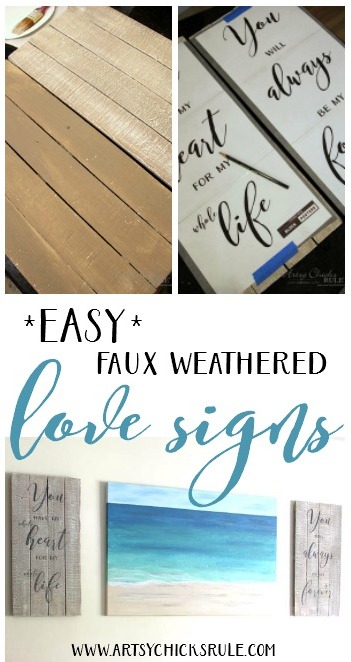 Okay, now let's see what my "Get Your DIY On" friends created with "wall decor" this month…..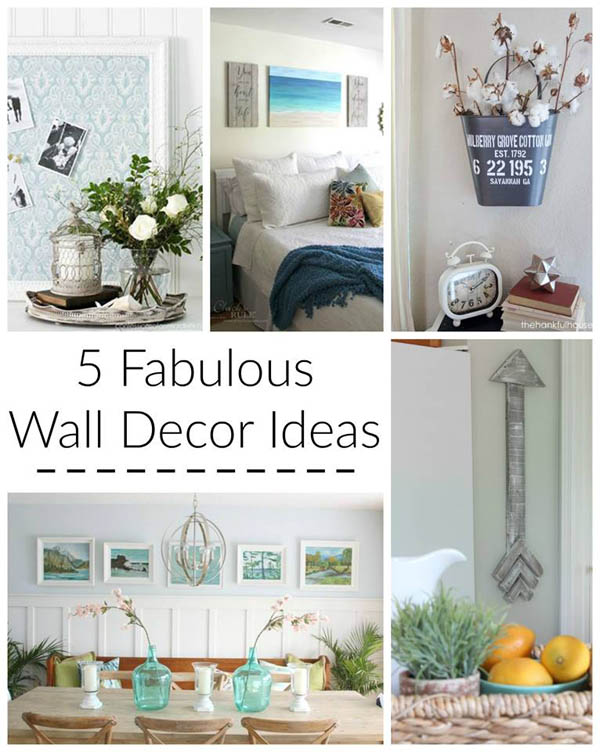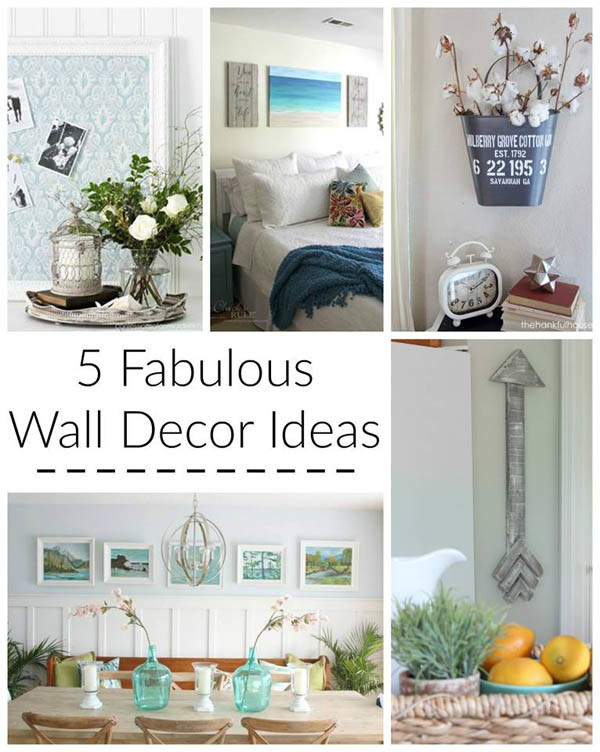 Artsy Chicks Rule – "DIY Weathered Love Signs" (my project)
Confessions of a Serial DIYer – "Thrifted Fabric Covered Bulletin Board"
House of Hoff – "Pallet Wood Arrow"
The Happy Housie "Thrift Store Vintage Painting Gallery Wall in the Dining Room"
The Hankful House – " Cotton Gin Hanging Pail"
……………………………………………………………………………………………………
So, what's the verdict?? Weathered love signs? Too weathered?
More white…or keep them as-is?
Let me know your thoughts below in the comments!
And have a wonderful weekend too!!
Check back next week when I share what I did with this old mirror!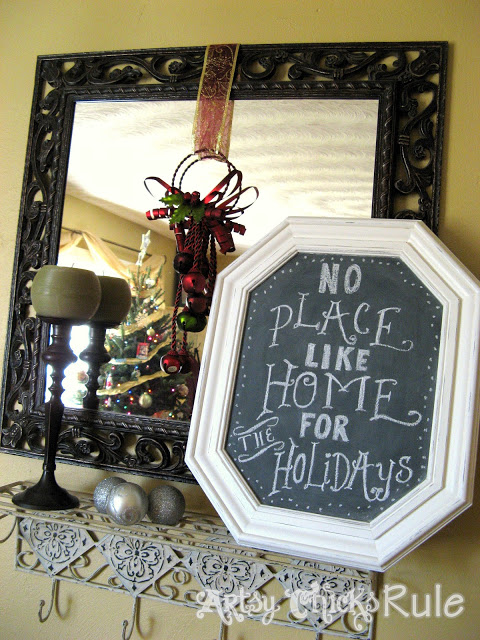 UPDATE!! See it now, here!
xoxo