Old Bread Box Transformed (Best of Archives)
This post may contain affiliate links. Please see disclosures here.
Hi Friends!
My Trash to Treasure friends and I are back today with our "Best of the Archives" series.
Today I'm sharing this old bread box transformed……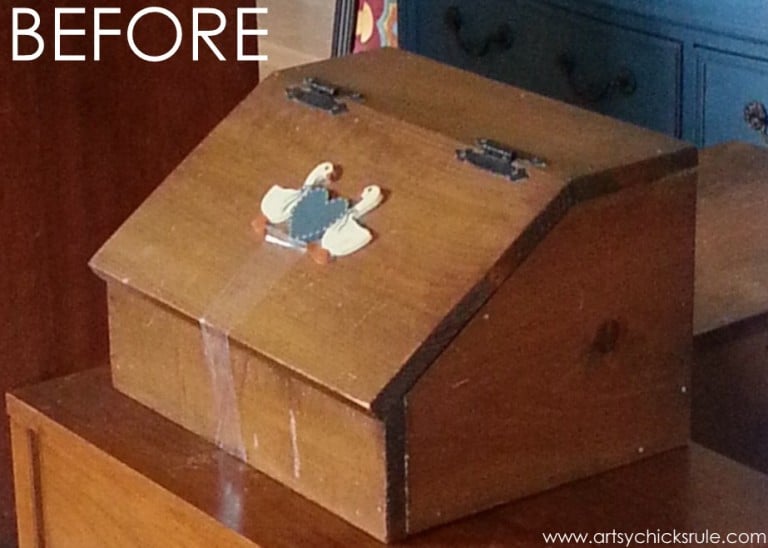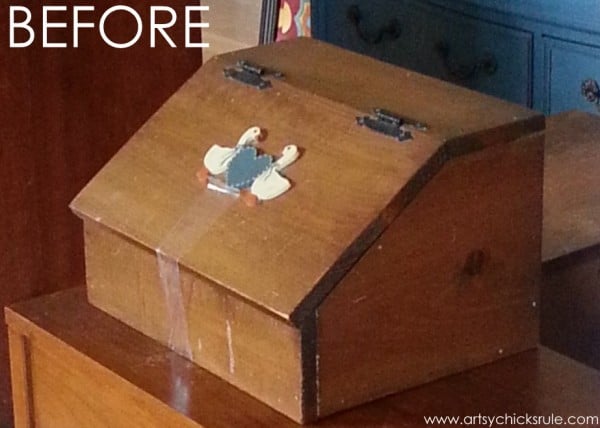 At the time, I had been wanting something I could keep on the counter….for bread. ;)
I usually put it in a basket but I liked the idea of a bread box.
I came across this one at the thrift store but it wasn't really what I had in mind.
Cute and oh my gosh, I used to paint those little wooden appliques all the time in the early 90's.
My house was "country" but not country cottage like now….country like those cute ducks and heart. ;)
Anyway, other than that, the box was good to work with so I brought it home.
I removed the applique and got to work…..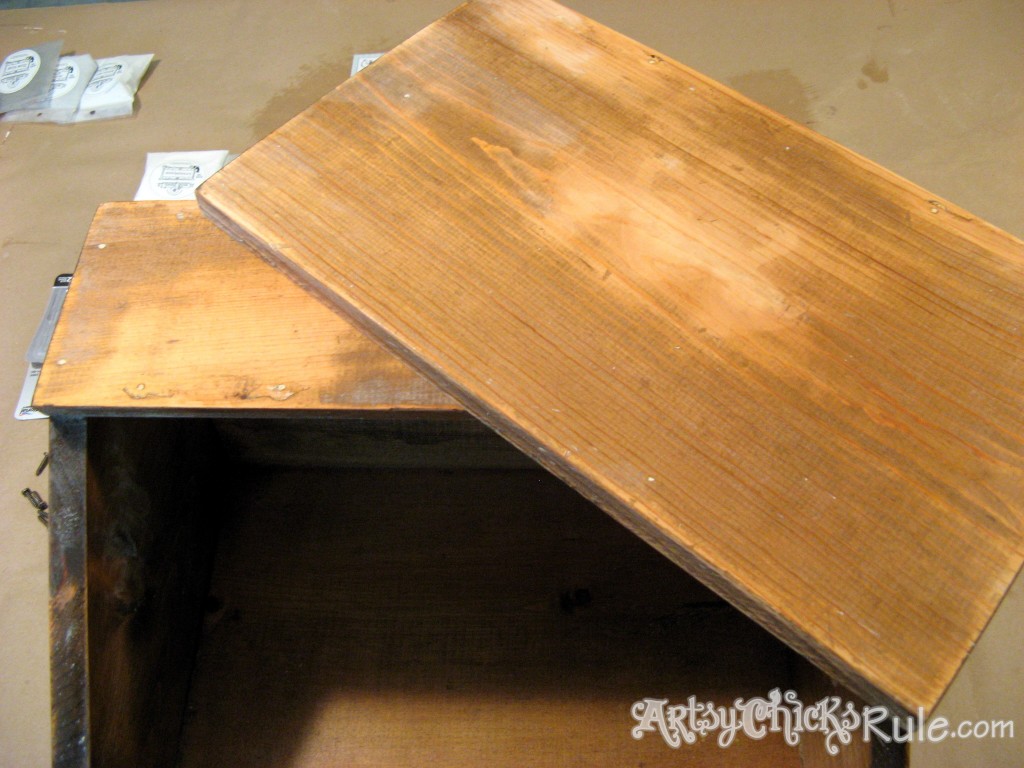 I took it apart and did a bit of sanding.
I planned to use Miss Mustard Seed's Milk Paint on this one.
The color "Kitchen Scale" for the exterior (I LOVE this color)….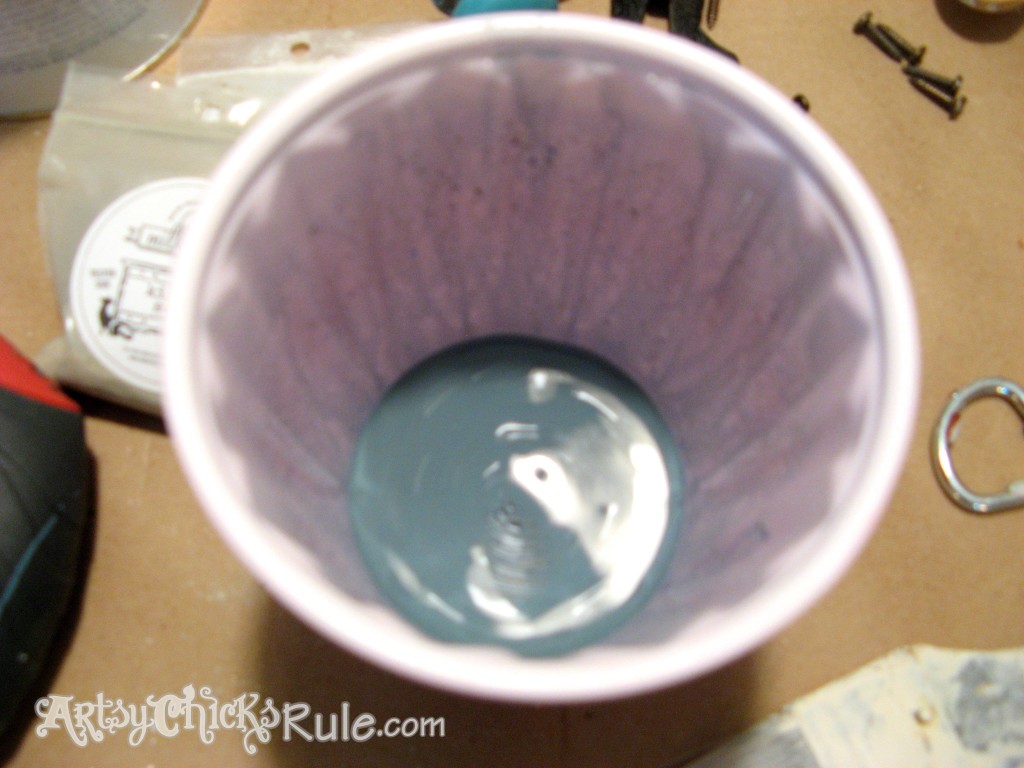 And Old White (Chalk Paint®) for the interior…..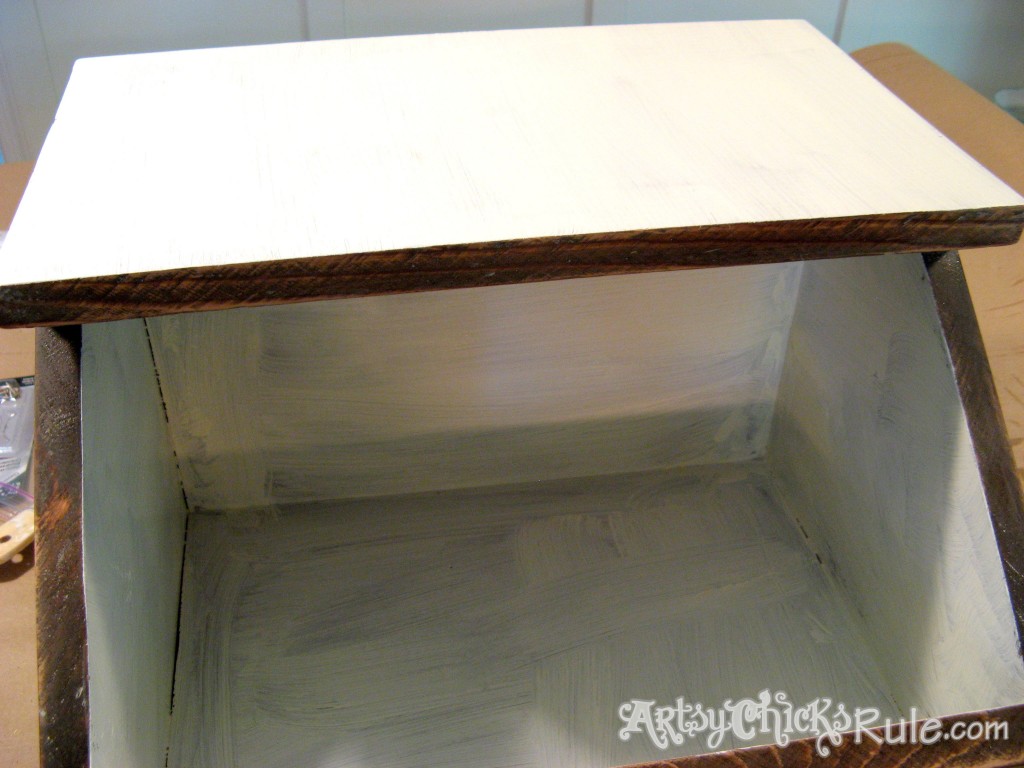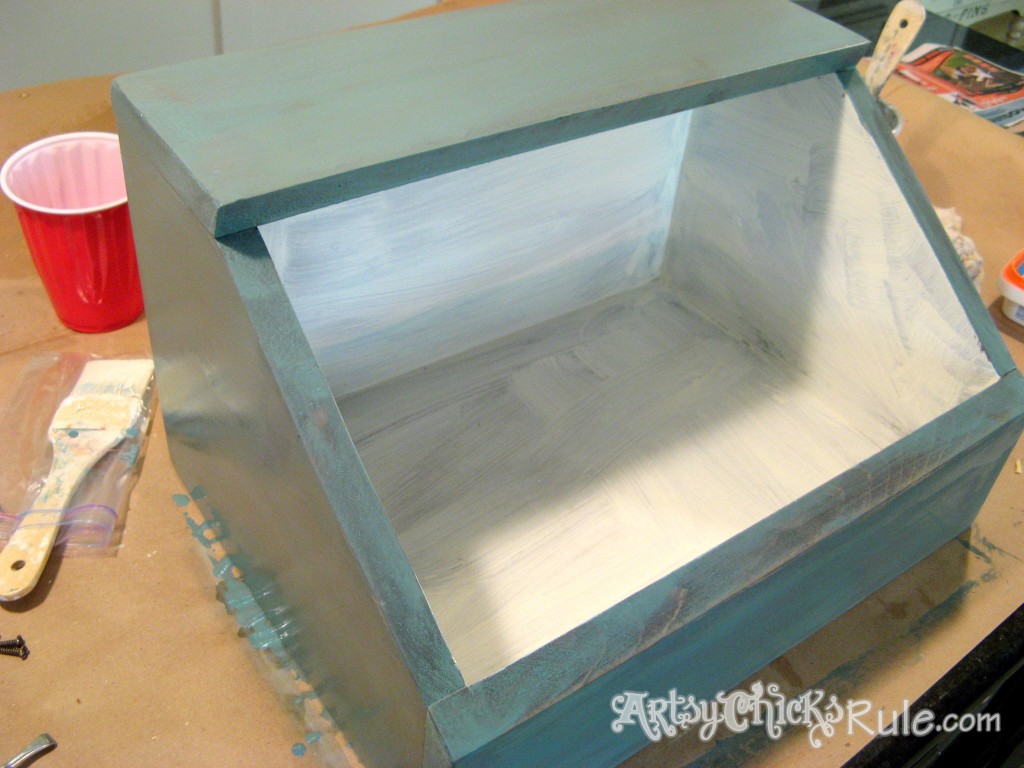 I let that dry and then did a wash with "Ironstone" Milk Paint over top…..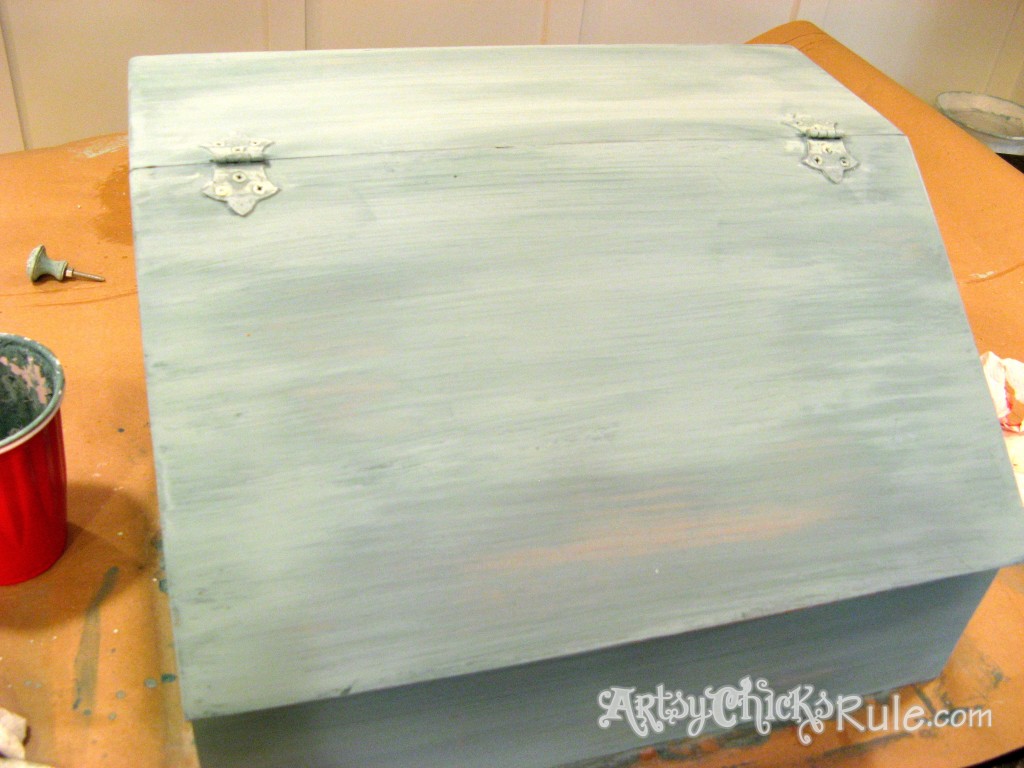 LOVE the effect.
Then I printed and added these graphics….. (designed and printed with a "shadow" so I'd have something to follow)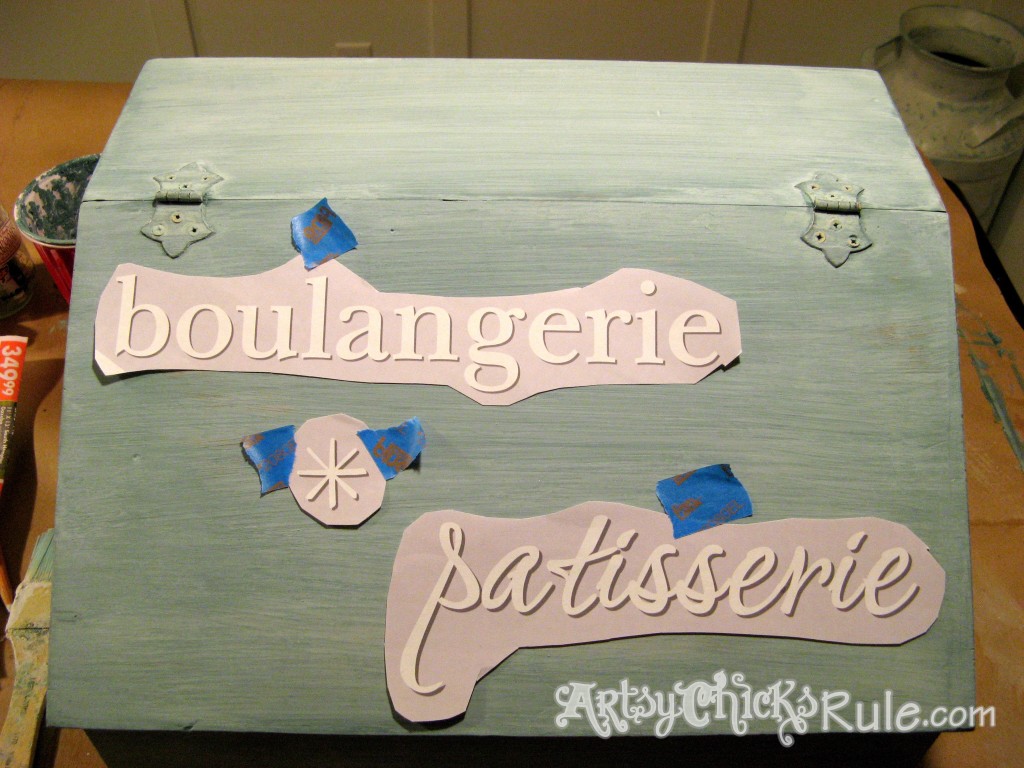 I was able to just draw over with a pencil and it left a mark for me to paint inside….
(the wood was very soft)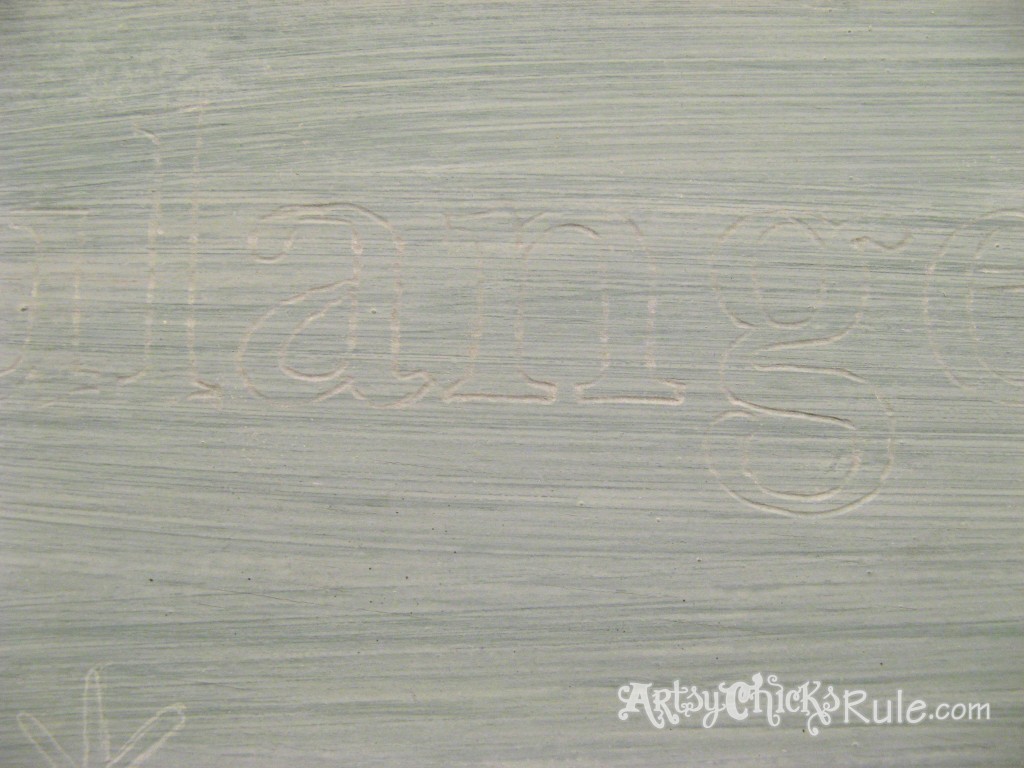 I then traced over quickly with a white watercolor pencil so I'd be able to see easily where to paint.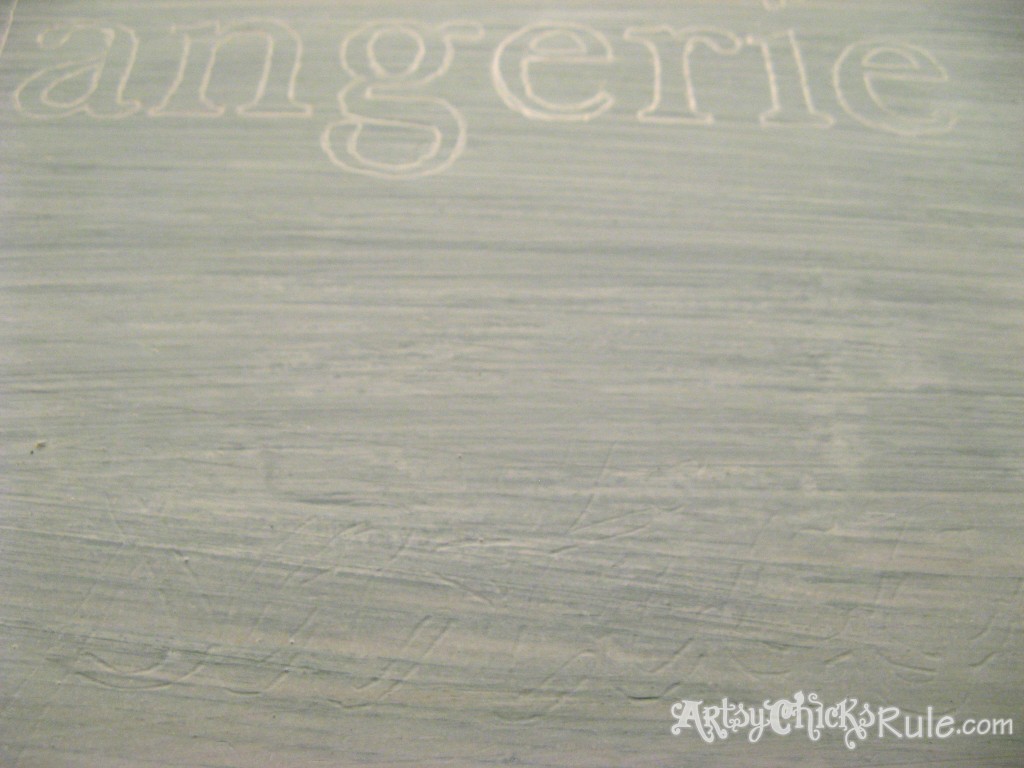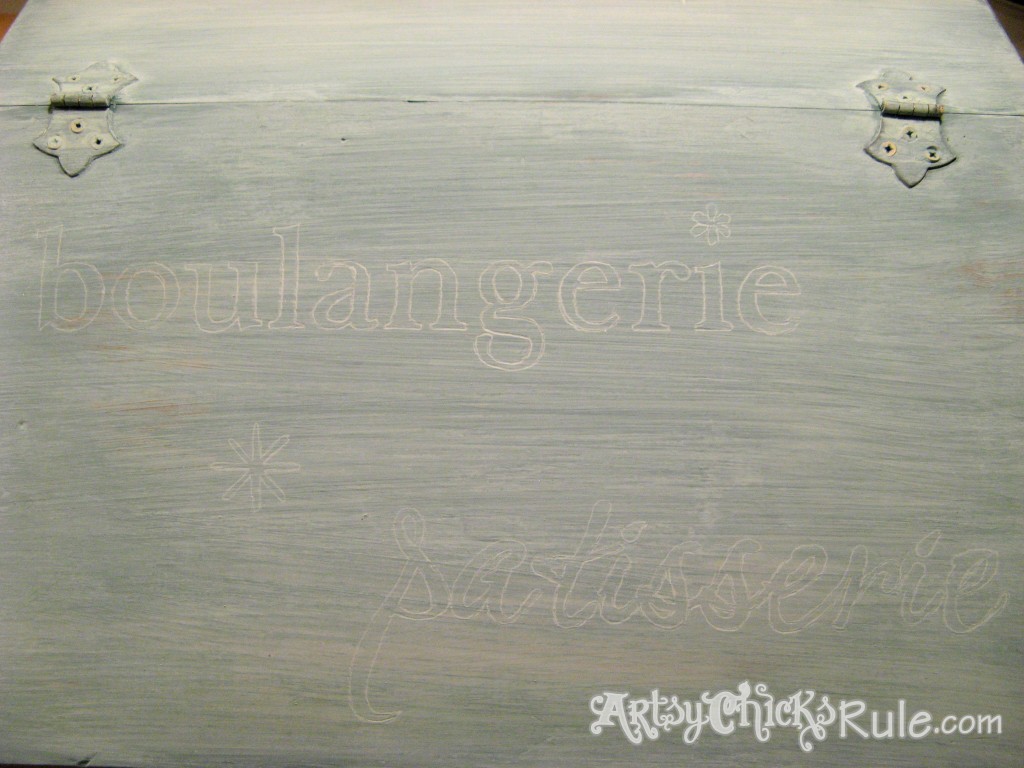 All painted in….. (with Pure White Chalk Paint®)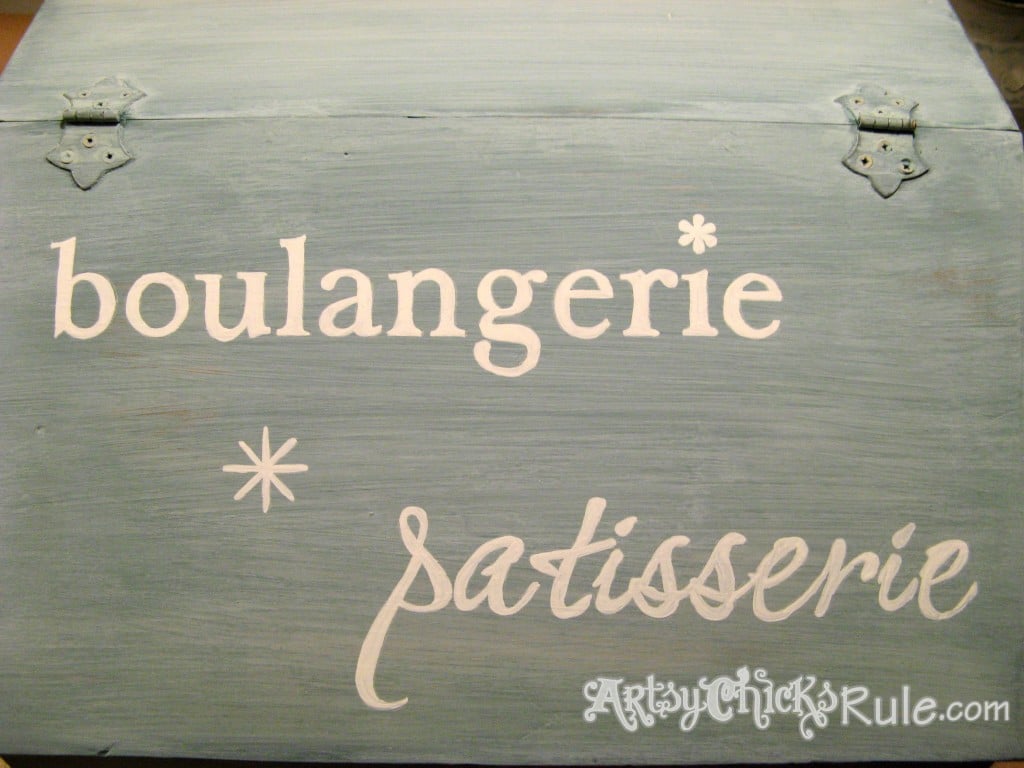 And with the added "shadowing" which I think always adds a nice bit of depth….
(you can see more on shadowing >> here)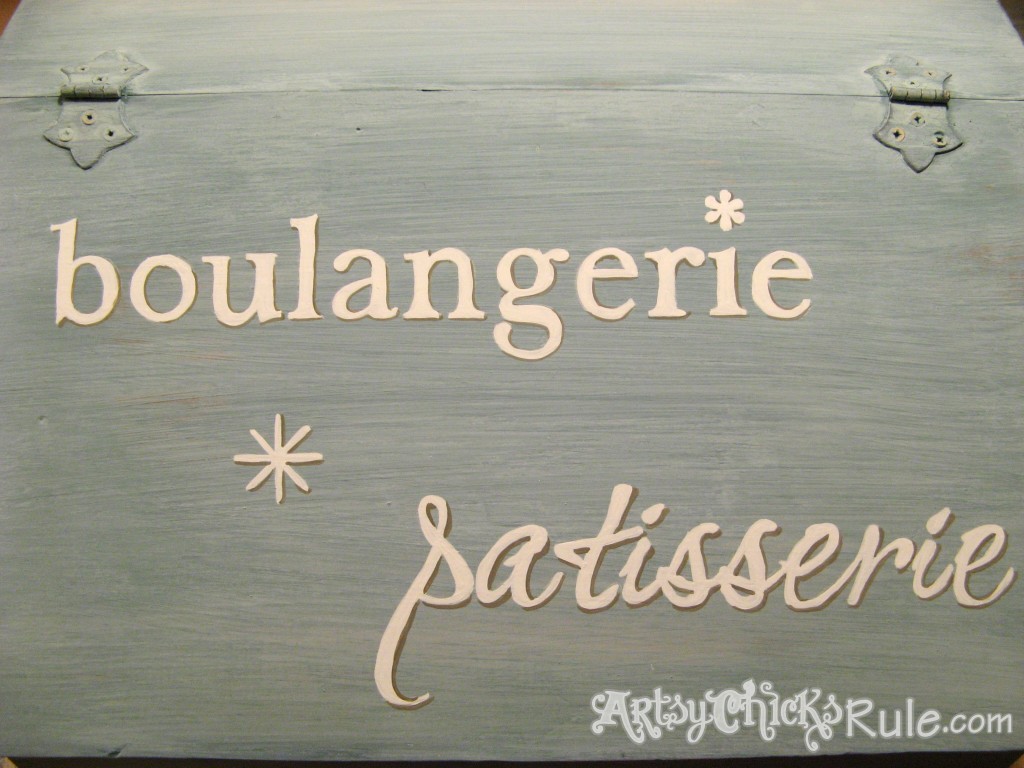 A very light sanding to distress it all and some Annie Sloan Clear wax to seal it up.
(and, by the way, how I know I wouldn't want wax on my kitchen cabinets ;) )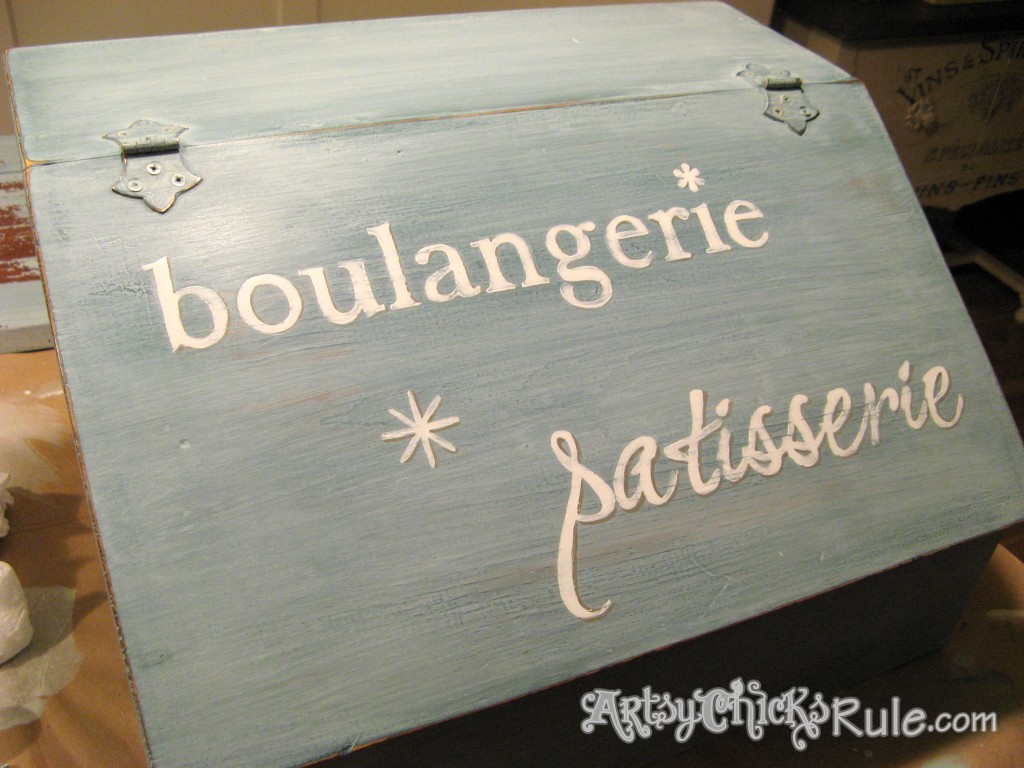 Then I ruined it….. ;)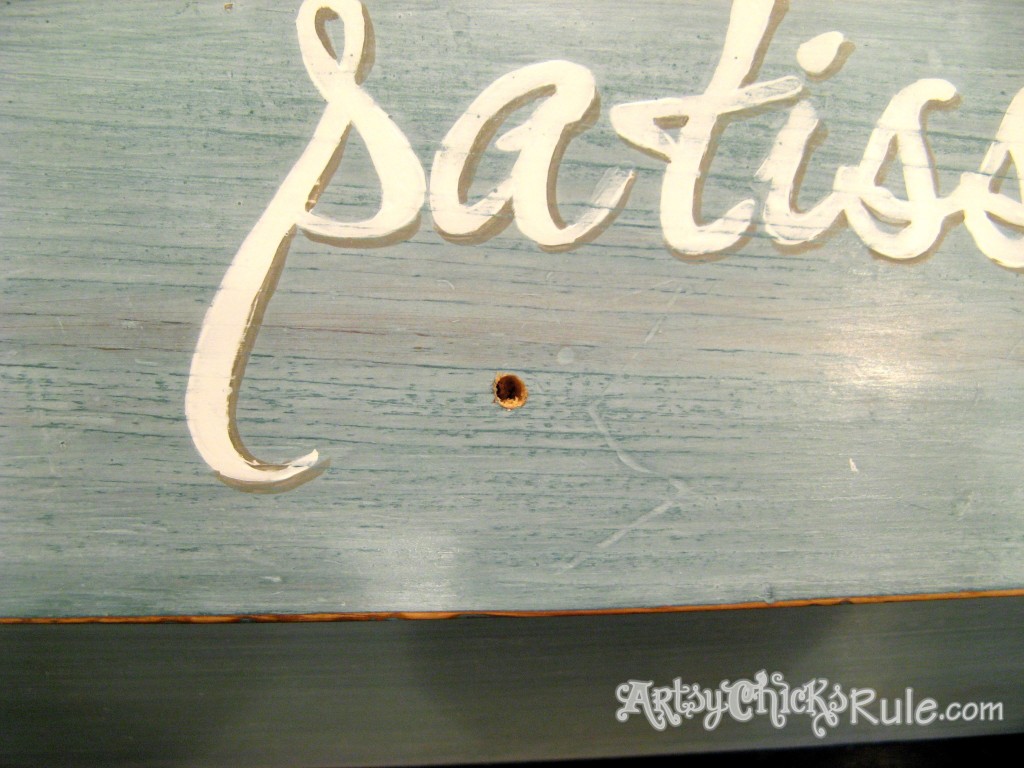 I thought I wanted a handle. Oops.
I didn't love it…..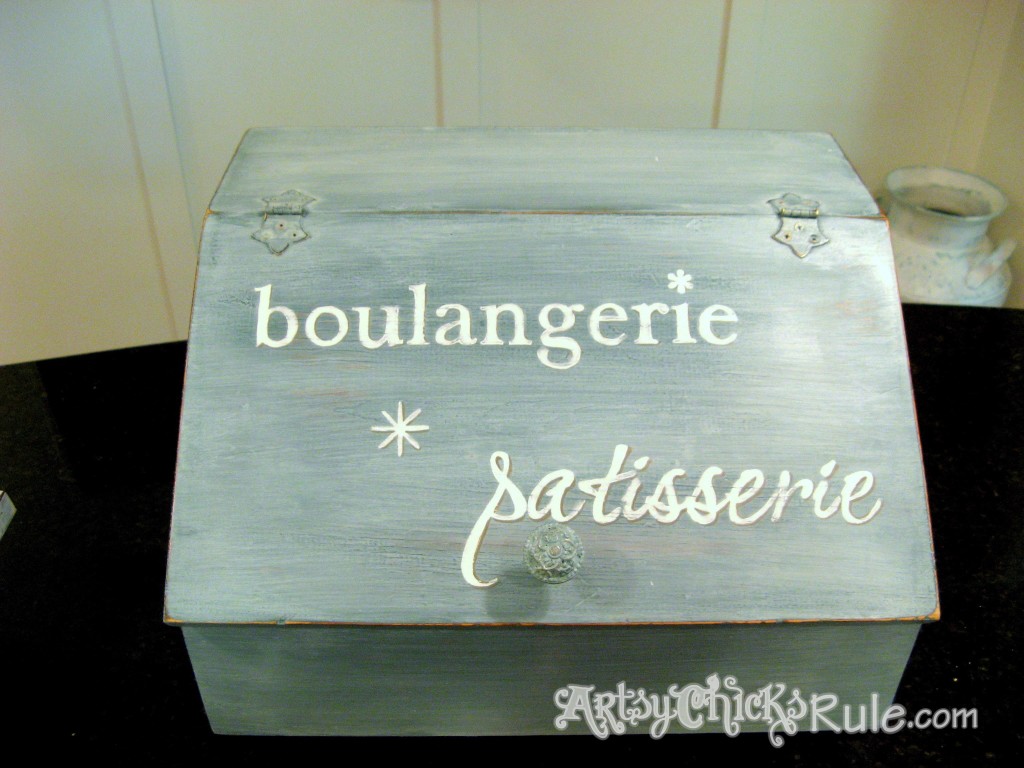 So I removed it, filled the hole and repainted.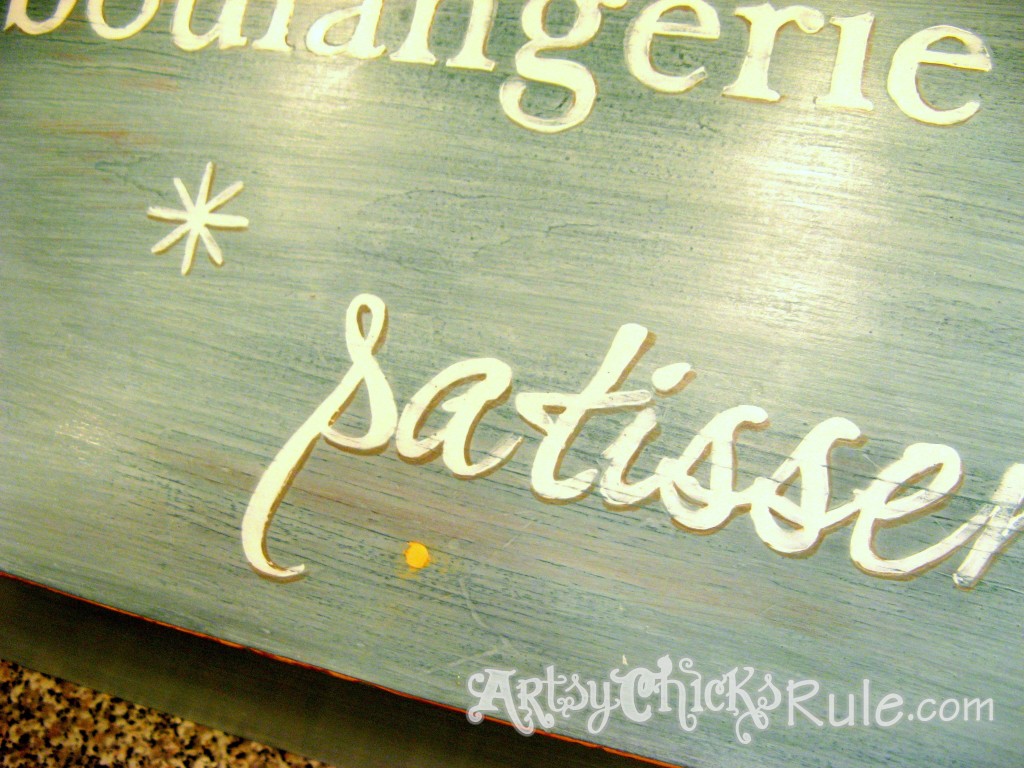 Ugh.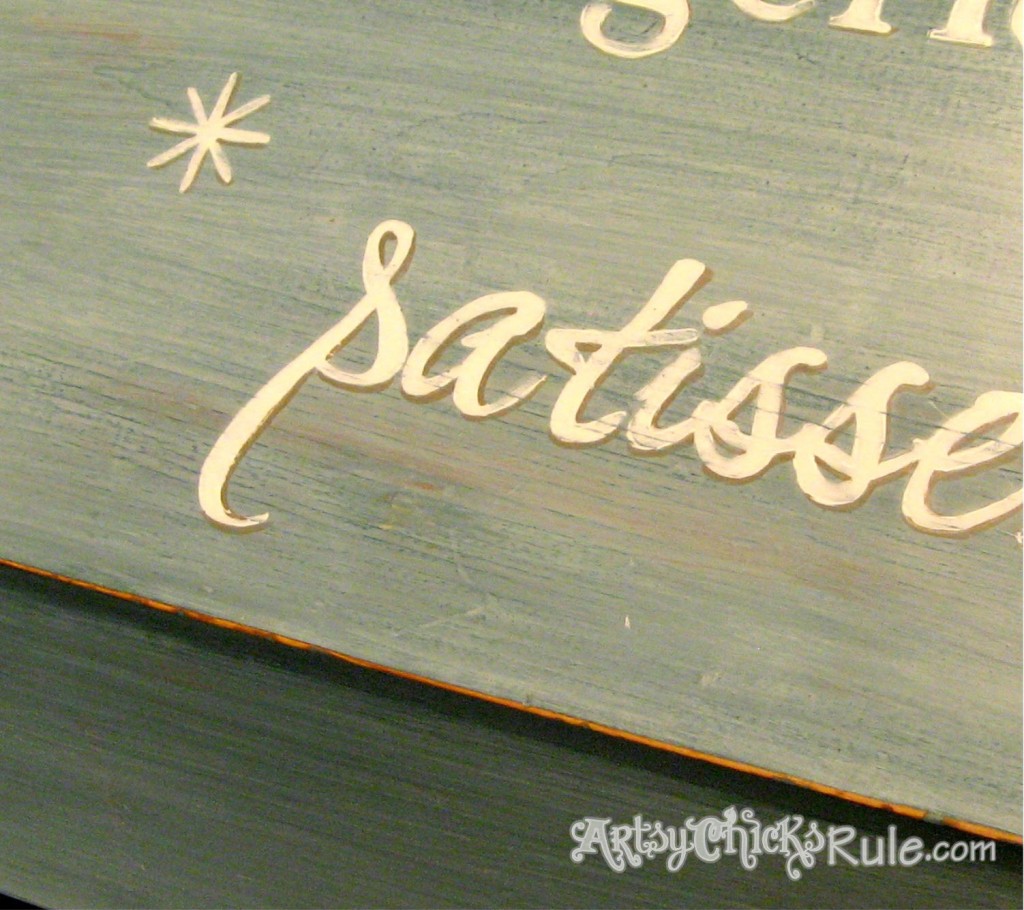 Oh well. That's how it goes sometimes, right?!
Isn't the variation in blue coloring so pretty?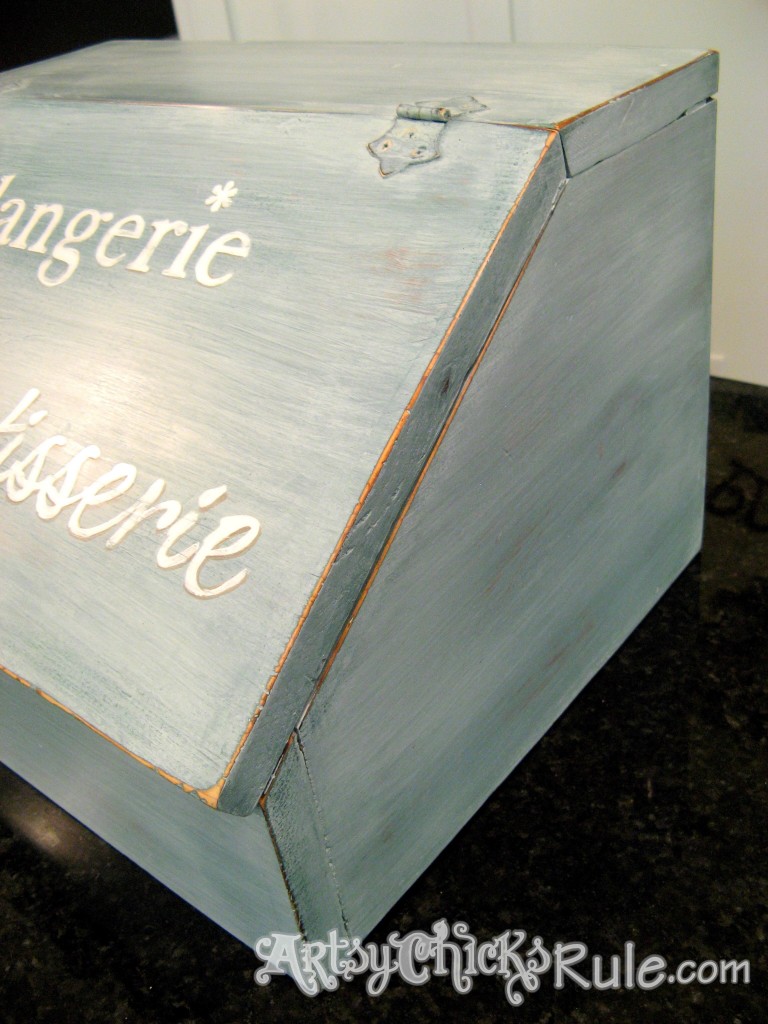 I'm so happy with how it turned out and I still use it on my counter today! (almost 3 years later)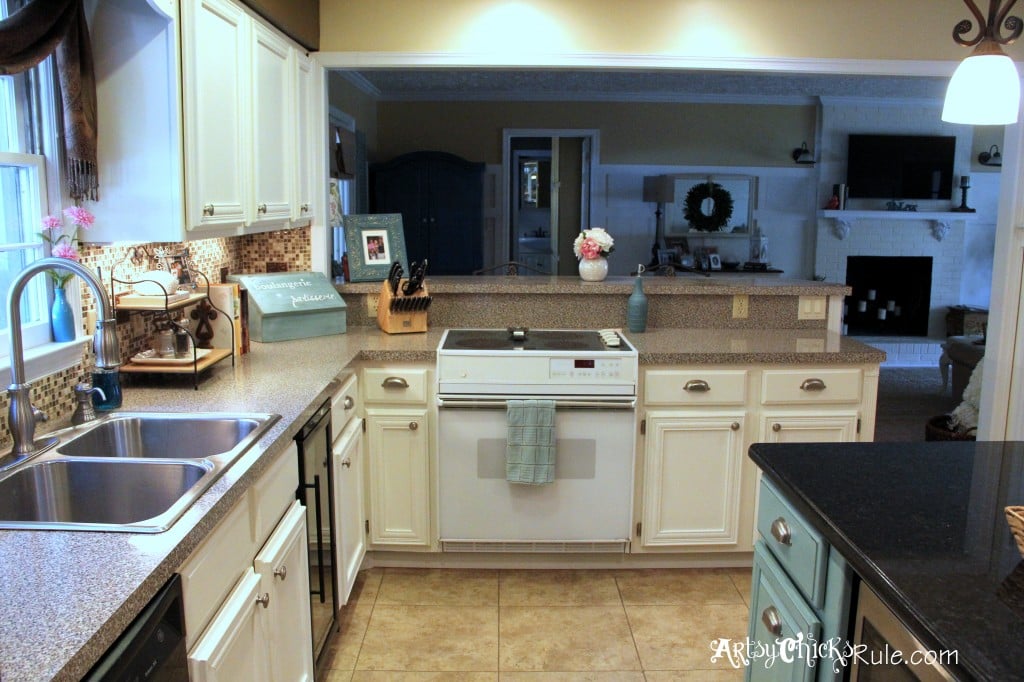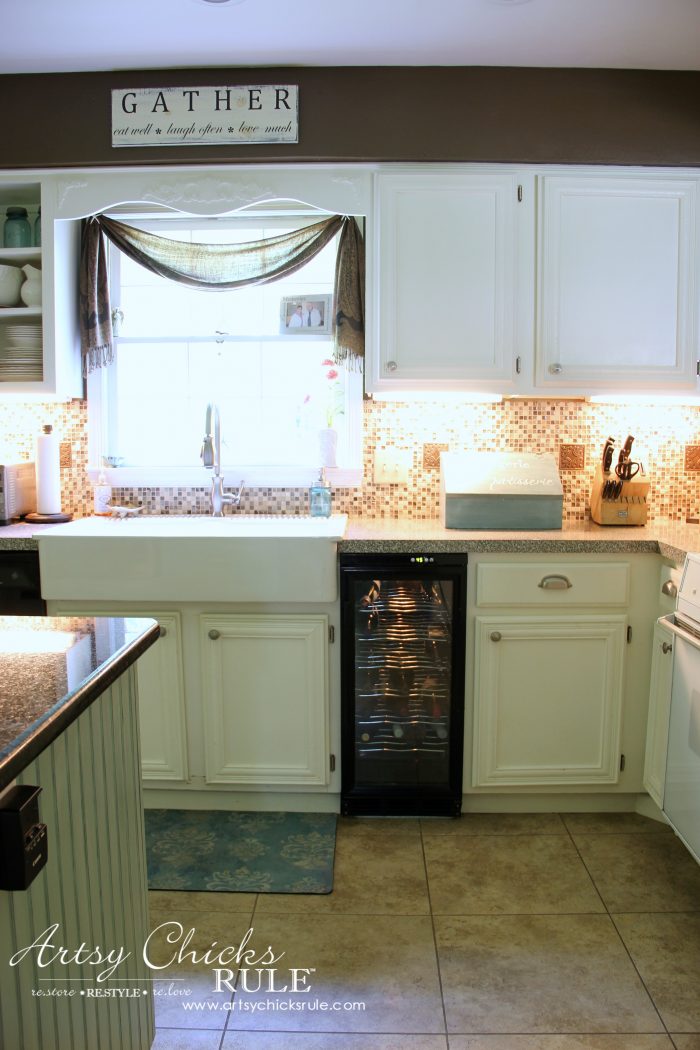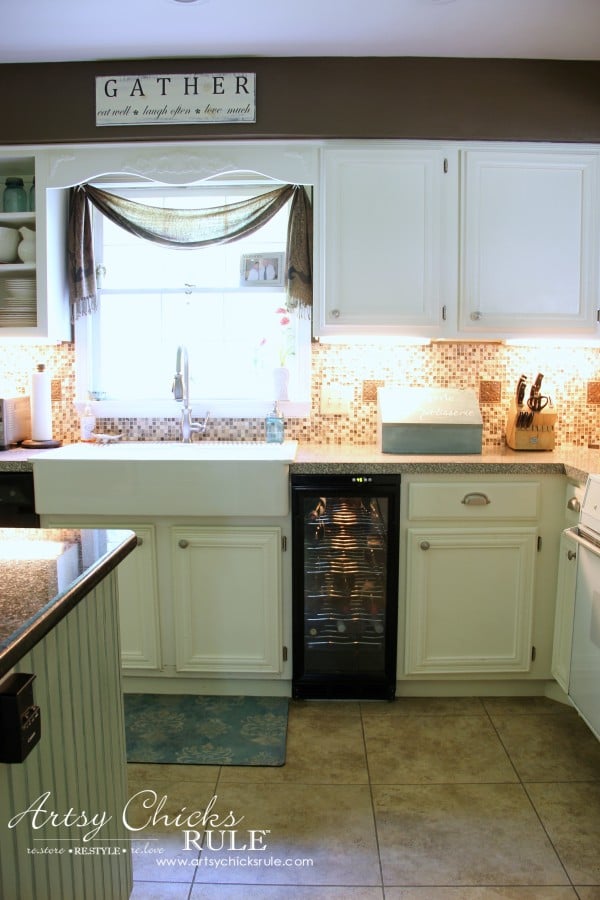 A little paint changes everything.
AND a few graphics (easily added!) makes it special and unique!
PIN this bread box transformed for later!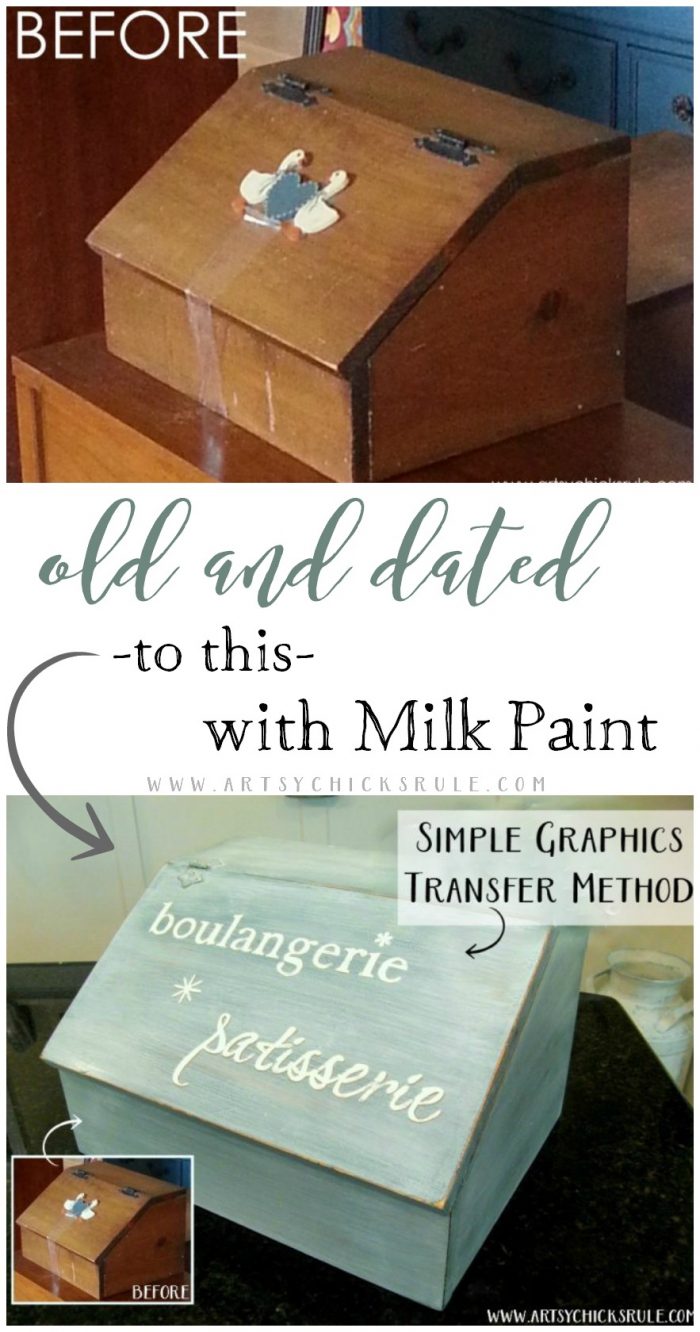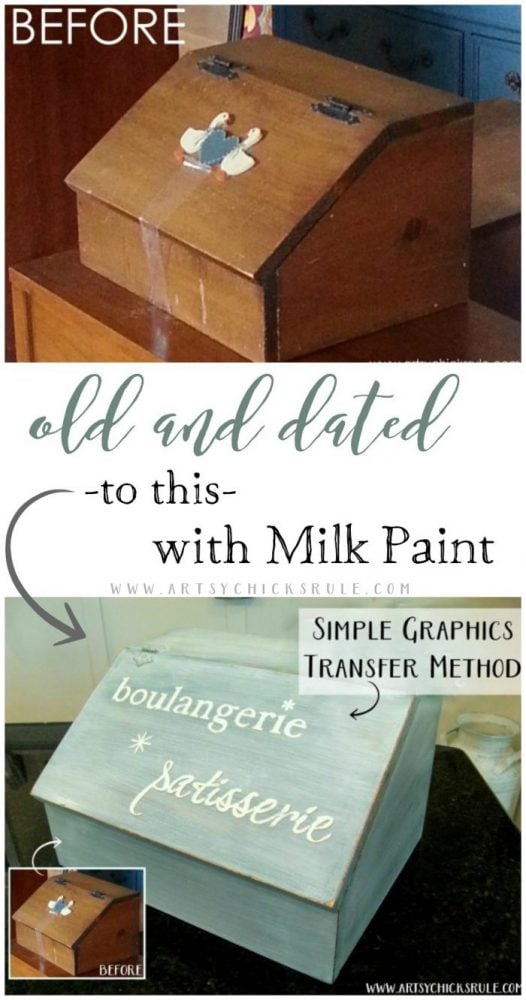 So…go find a bread box and make it beautiful. :)
Let's see what my friends pulled outta the archives today (and maybe even something new too!)