DIY Coastal Wall Art (Trash to Treasure Archives)
This post may contain affiliate links. Please see disclosures here.
Hey guys!
My friends and I are back today for our "Best of the Archives" series.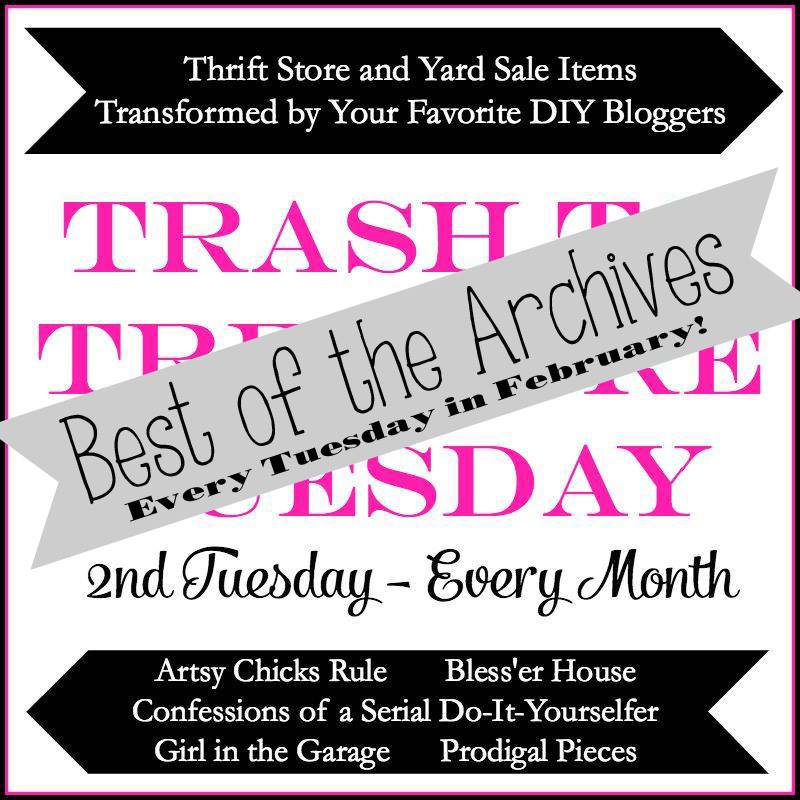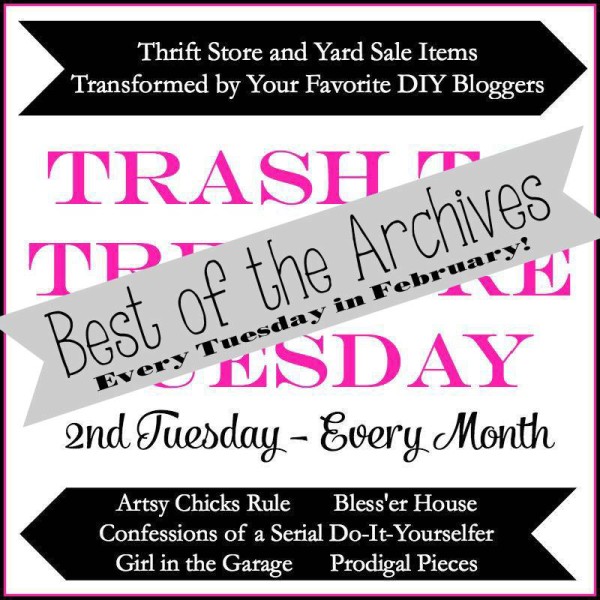 Today (on my 29th birthday, that I might have mentioned in my email to y'all this morning ;) ) I'm pulling this old project out for another looksie!
And I'm also pulling y'alls leg too!! 29, lol…there is a "9" in my age this year but no 2 in sight!! :)
Anyway, this was a project that I really loved and I'm super excited to bring a little bit of attention to it.
By the way, you can decorate your entire home with thrift store and/or garage sale finds like this.
Not even kidding one bit.
Some of the things you find may need some work, such as these……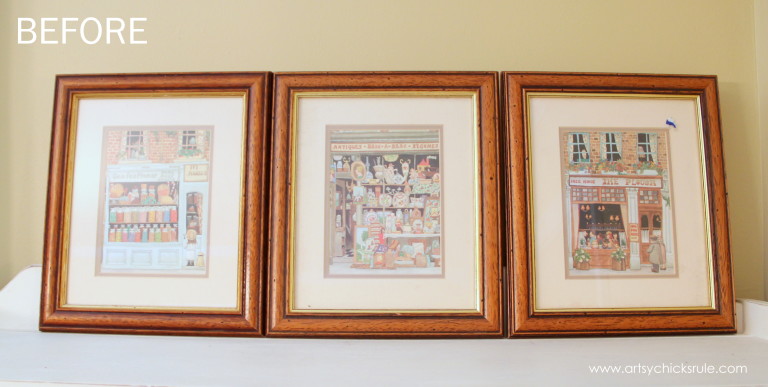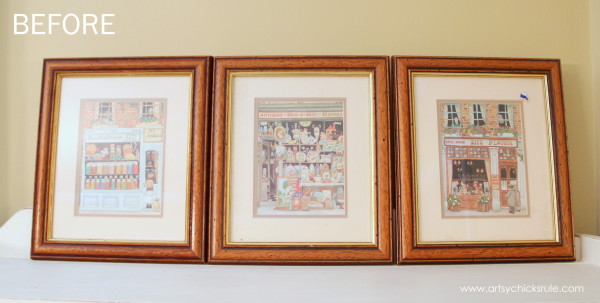 ….but that's okay.
Pretty much everything I share on my blog is do-able by all.
So I found those old, dated prints at the thrift store and decided to create new wall art with them.
My home is filled with coastal decor so I decided to take a few pictures of seashells to put in the frames.
But I didn't stop there.

I decided to create the "look" of watercolor instead.
There are so many apps out there nowadays to do all these things more simply, so why not?
First, I took pictures of shells, sand dollars, etc, that I already had.
I placed them on the colored background that I wanted for the prints (which just happened to be the "Coffee Bar" I created). You can read about that –> here.
It was the perfect shade and I'm so happy with how the background looks in the photos.
Seriously, y'all, can it get any more simple than that?
I had a Samsung Note 2 at the time and the app I used came on the phone.
It was called "Paper Artist".
The selection I chose once in there was "Noir Note".
I know there are similar watercolor apps on iPhone too.
You can see below how they looked before I used the app to change them into the "watercolor" effect below….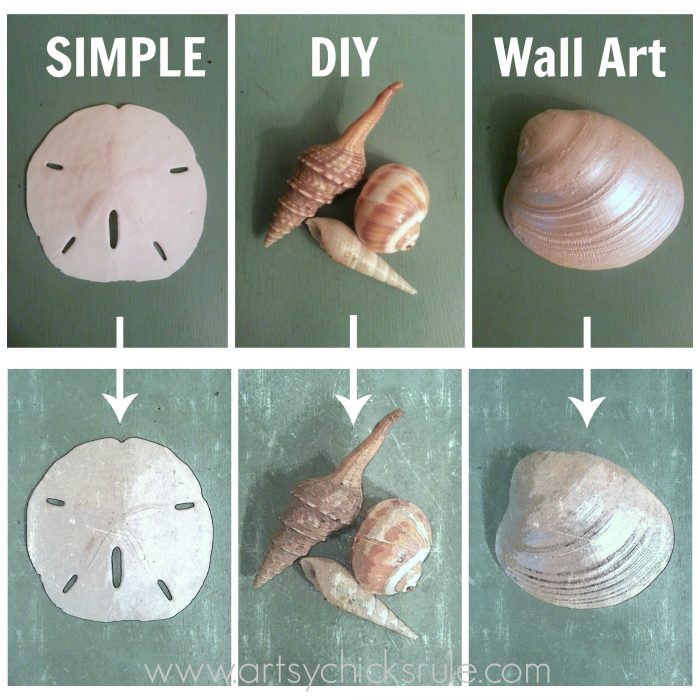 Crazy cool, right? I LOVE how it changed them.
So, to recap, I took the photos with my phone, changed them to "watercolor" in the app and sent them to myself through email.
I saved them to a thumb drive and printed the "photos" out at Target.
E A S Y
Next, I removed the mats from the frames….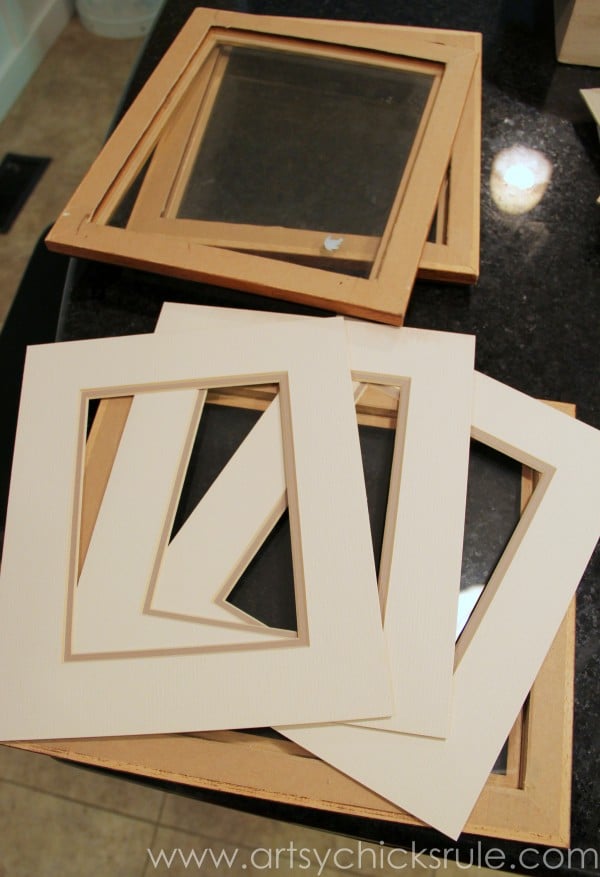 Then painted them with Pure White Chalk Paint®.
I didn't seal the mats because I wanted them to have a "matte" look and also because they would be protected by the glass anyway.
I painted the frames with Pure White also and sealed them with a quick spray of Minwax Polycrylic.
The mattes were beige with a tan trim border and the frames were wood and gold trimmed.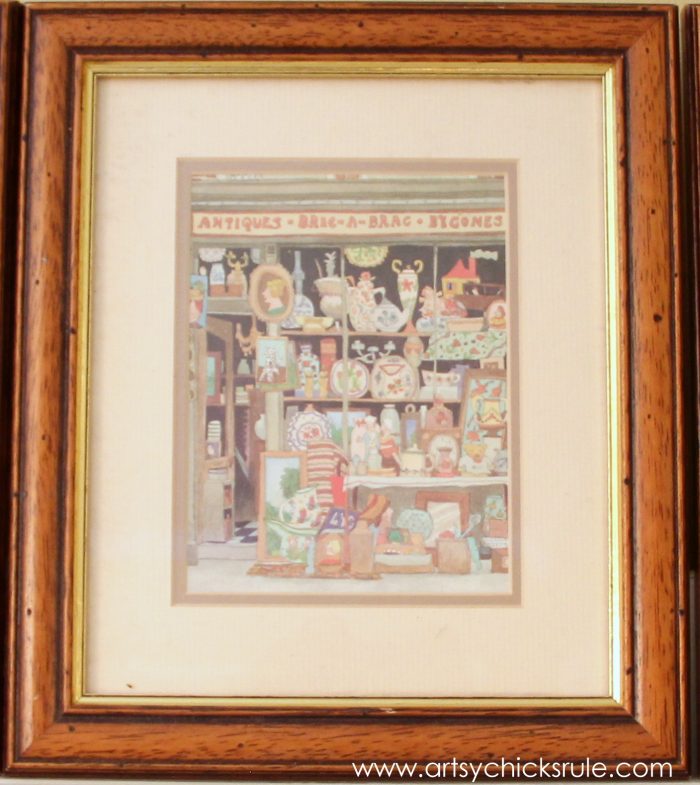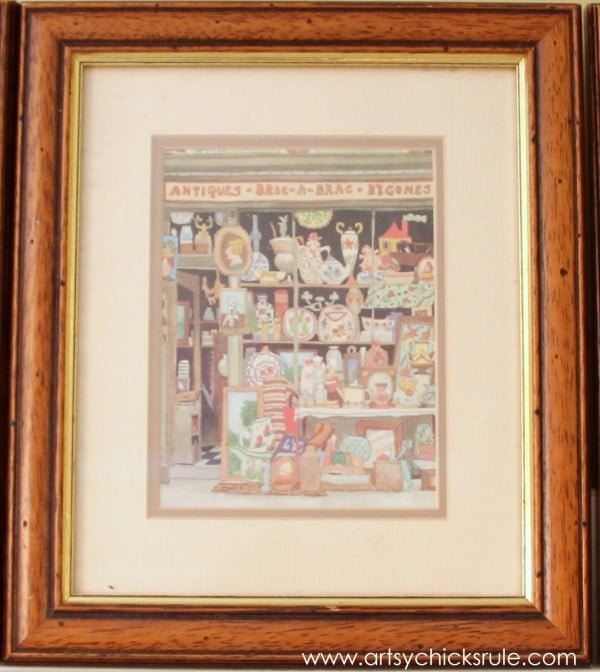 Dated, right?
And like brand new with a little paint….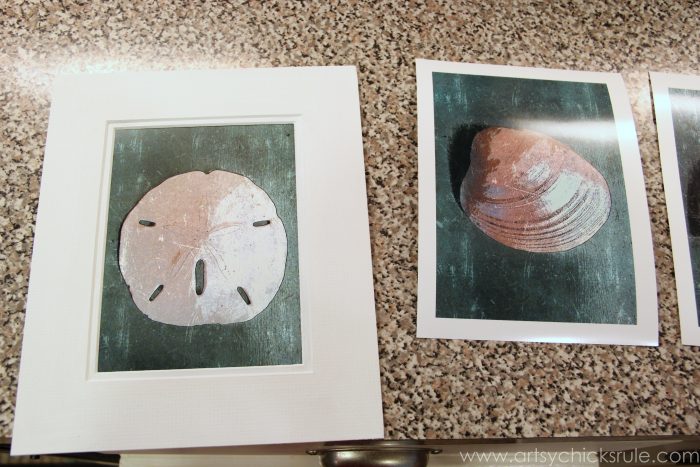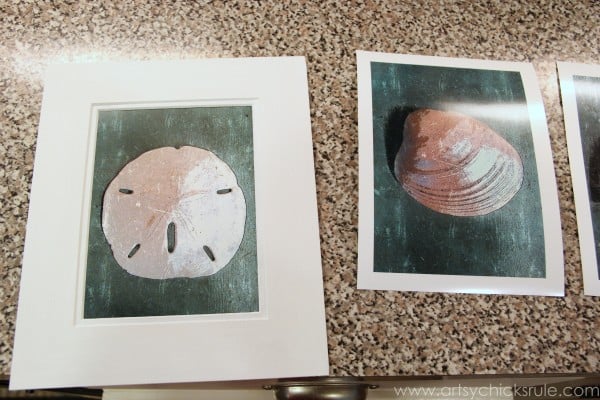 I put them back into the painted frames….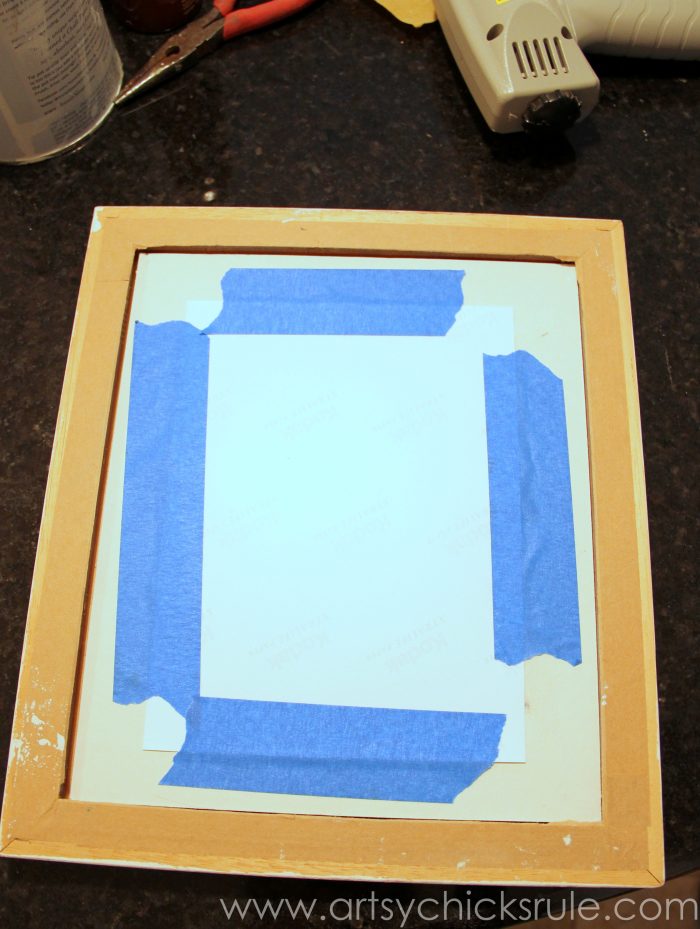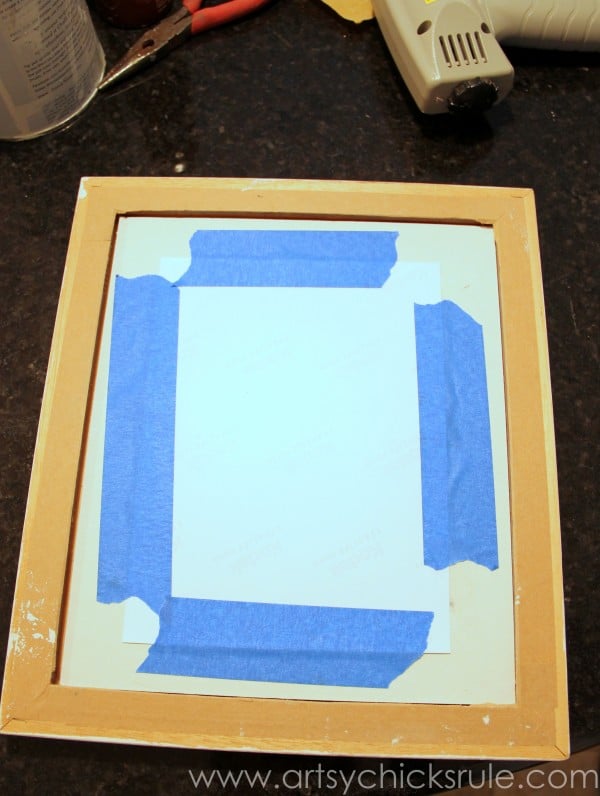 ..and stapled the cardboard backing over that. (cardboard backing that was originally there, not shown)
Such an easy and inexpensive way to get really pretty and unique wall art.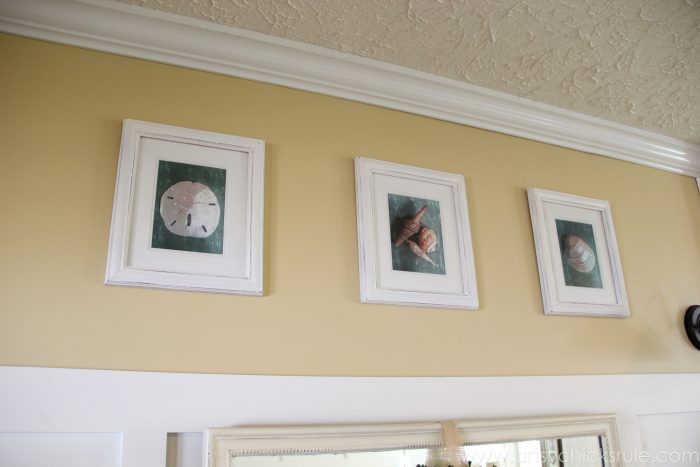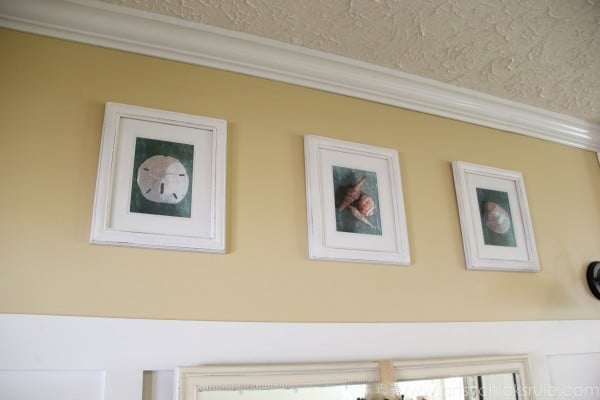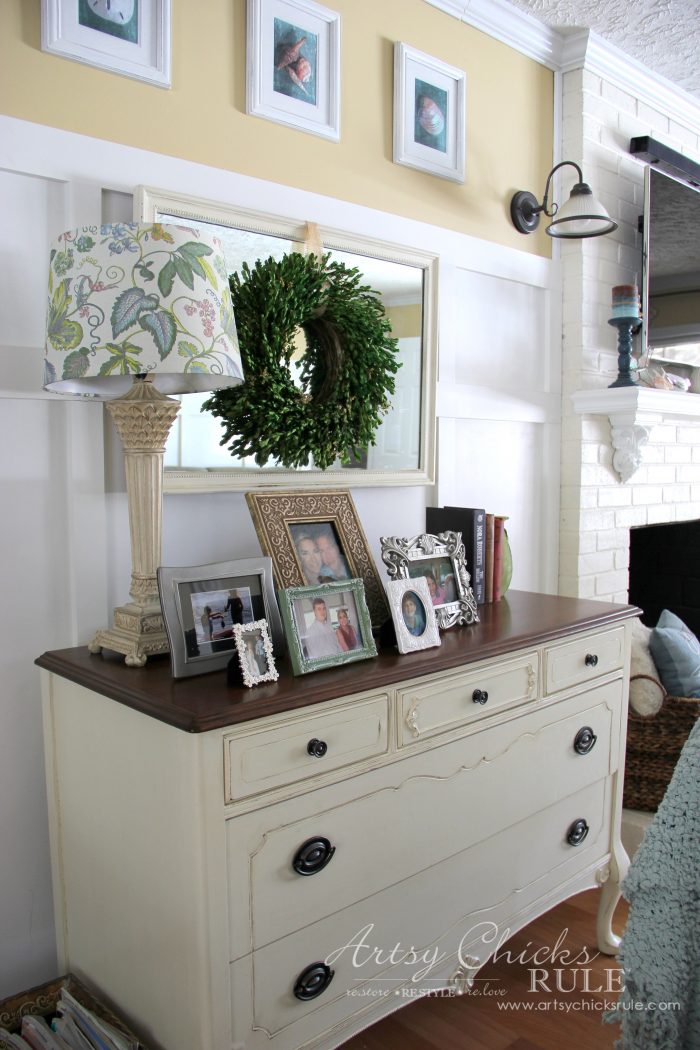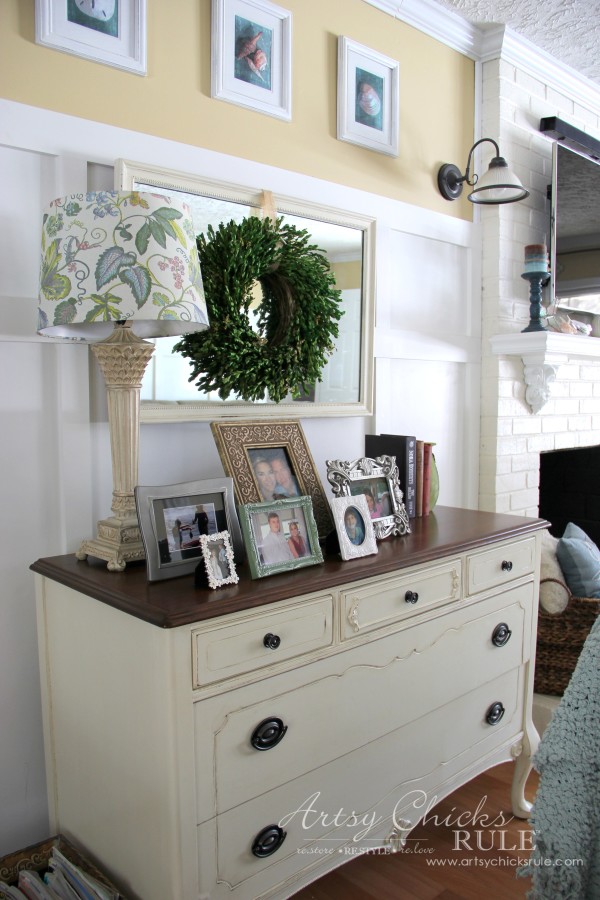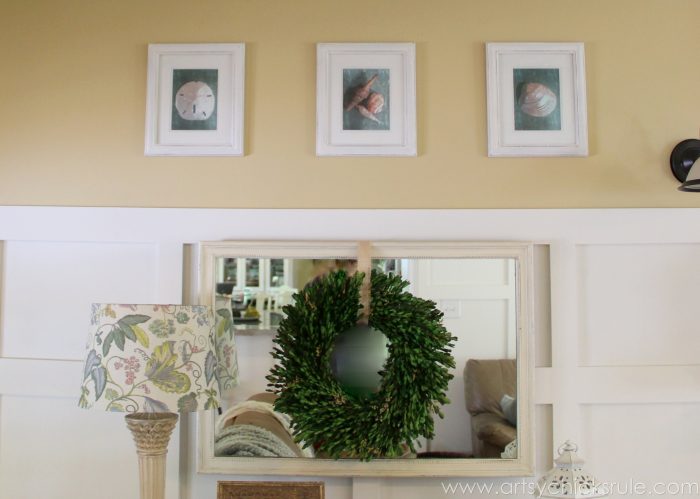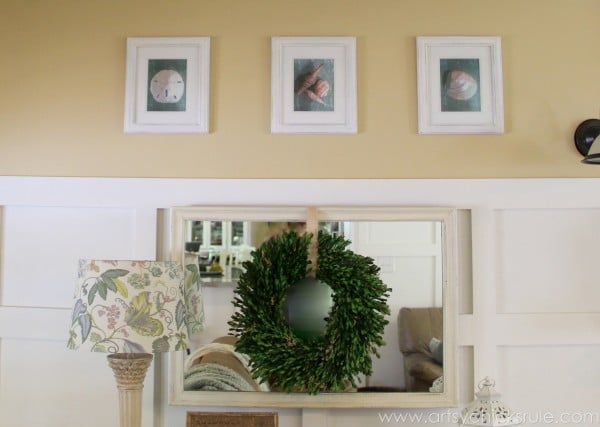 You could even create floral prints, if that's more your thing.
So many possibilities!
A few close-up "beauty shots"….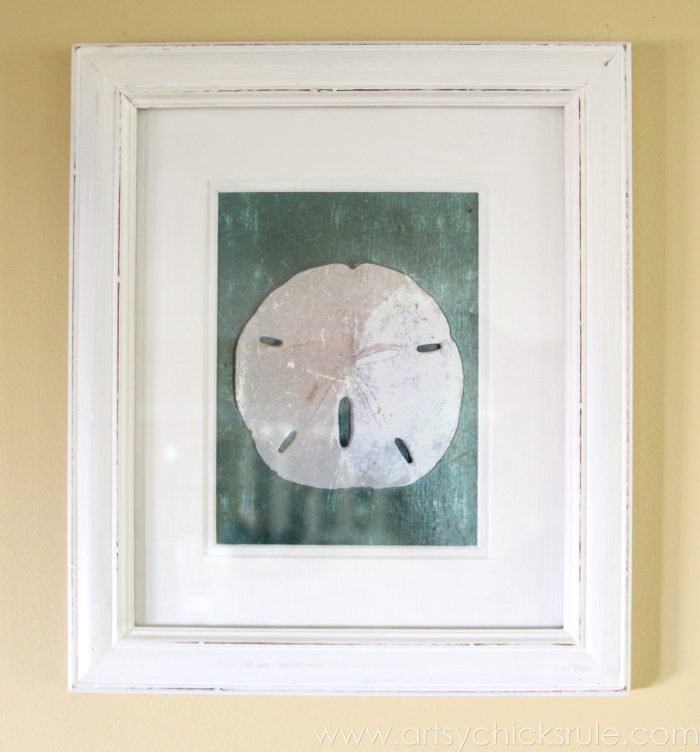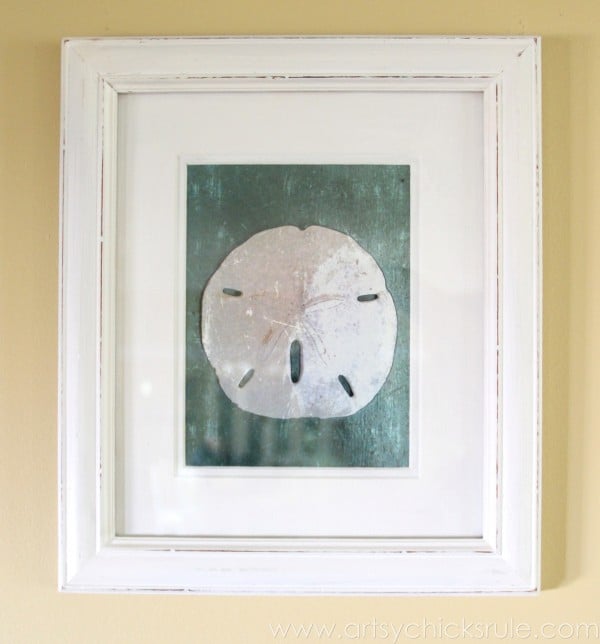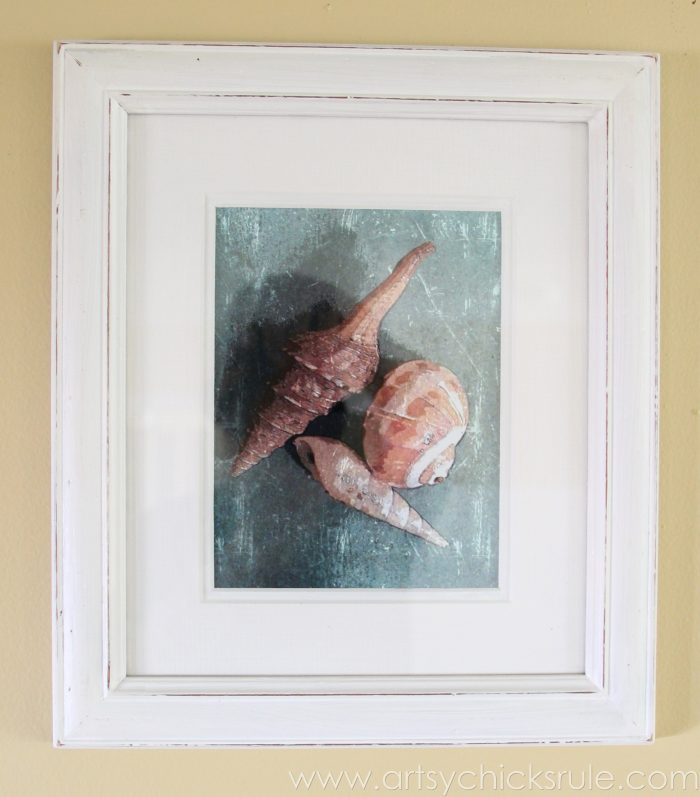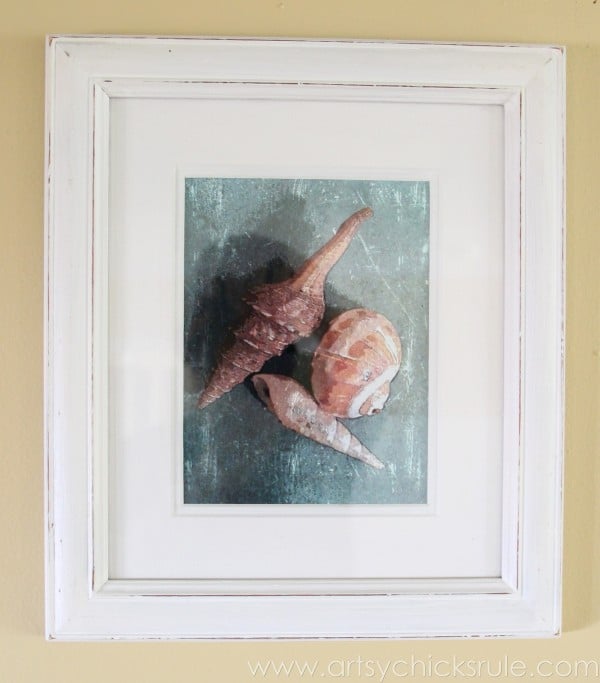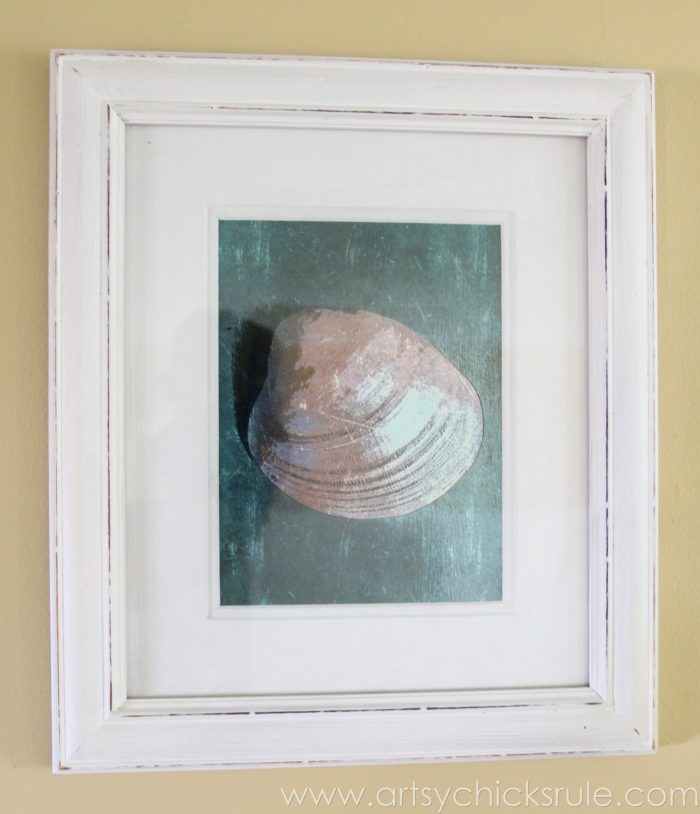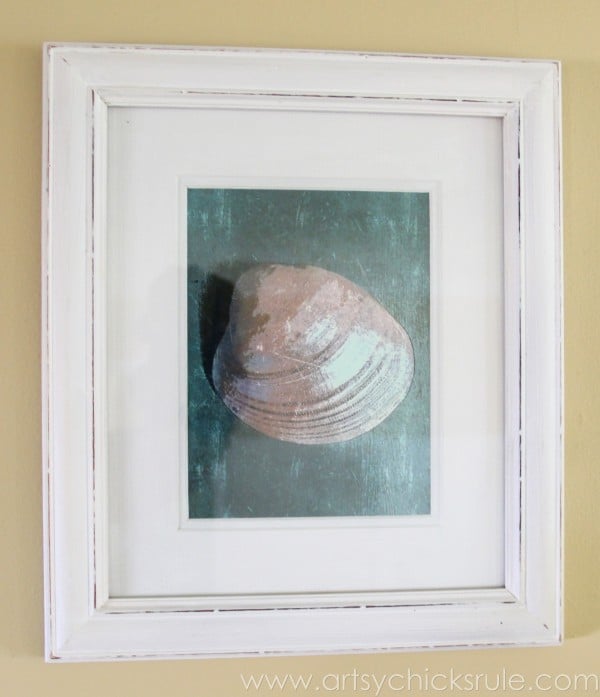 Would you ever guess what they looked like before??
Very budget friendly decor.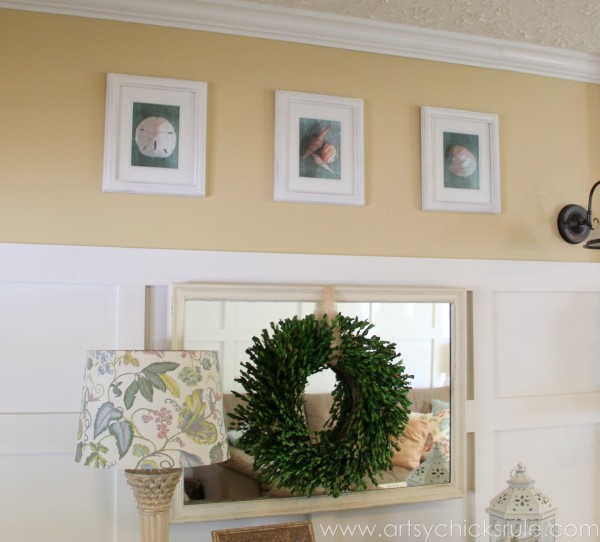 Think you might give it a try? I hope so!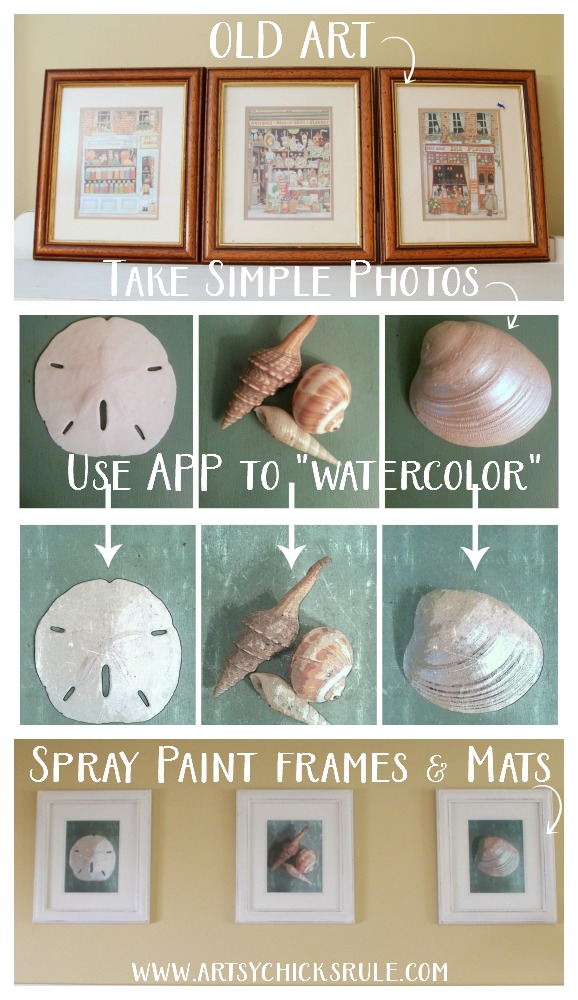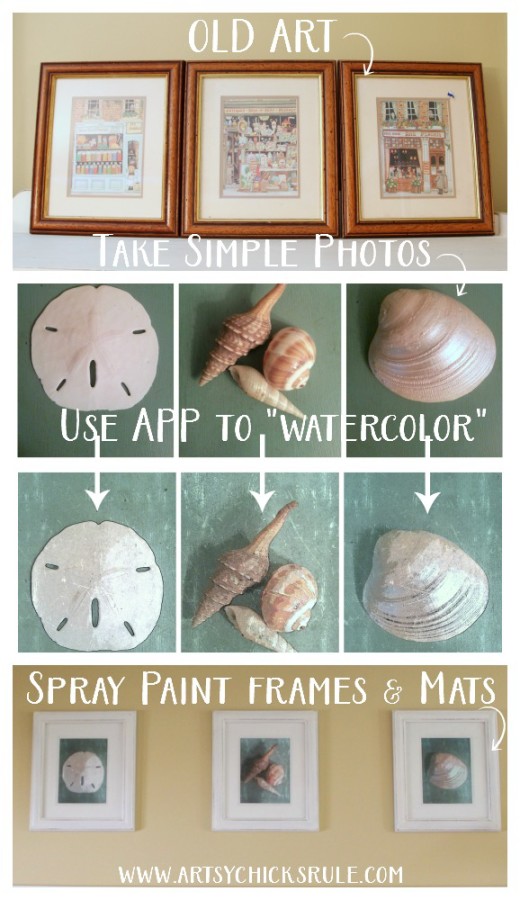 I'm so happy I was able to share these again!
They are one of my very favorite projects on the blog!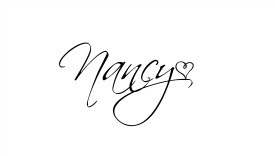 Now it's time to see what my friends decided to pull outta the archives this week……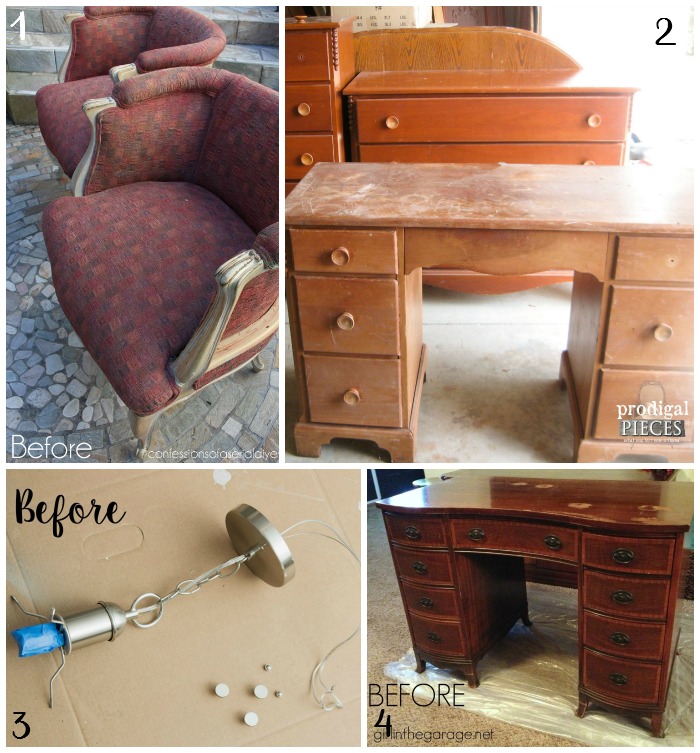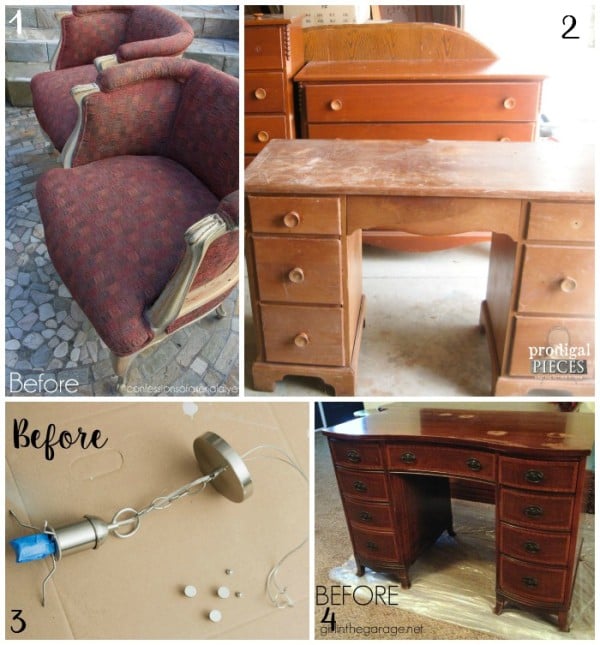 We are also have a GIVEAWAY!
Let's see your garage sale, thrift store or Craigslist find! Share it with me and my friends over on Instagram with the tag #TrashToTreasureTransformation! The winner will be featured on all 5 Instagram accounts AND wins a prize pack from Fusion Mineral Paint!
Yay! Good luck!!
Follow along! –> Instagram ~ Facebook ~ Pinterest ~ Bloglovin