Staining Baskets For A New Look
This post may contain affiliate links. Please see disclosures here.
Staining baskets is a great way to give them a brand new look! Made simple with this type of stain!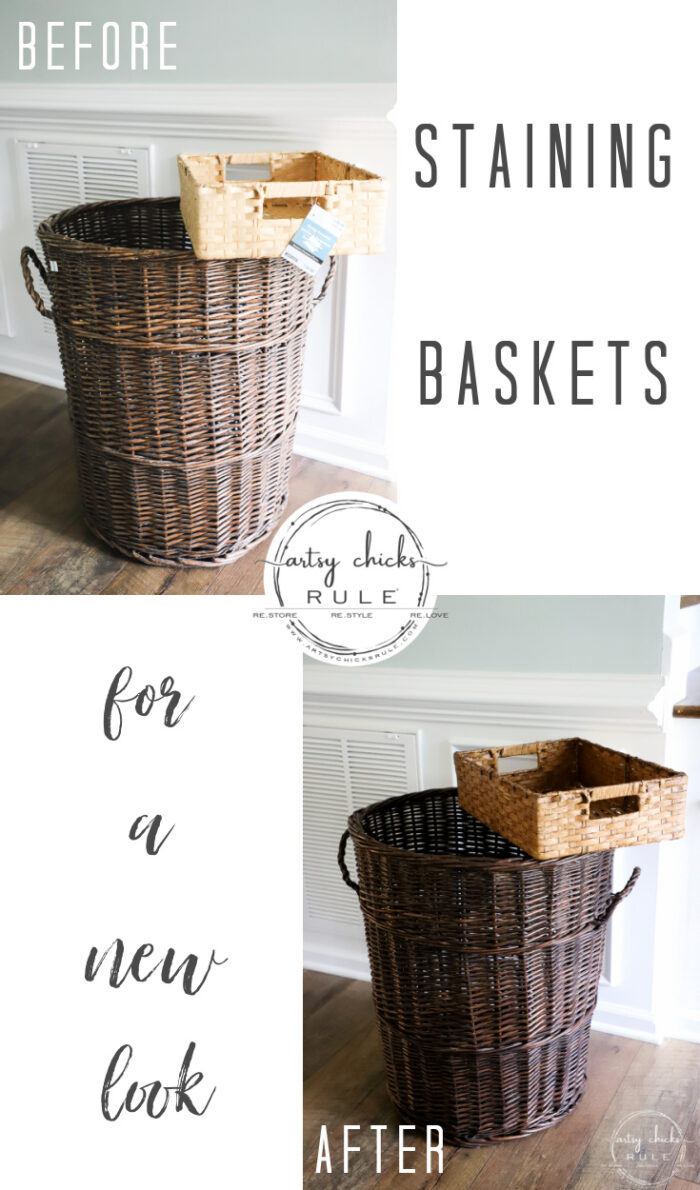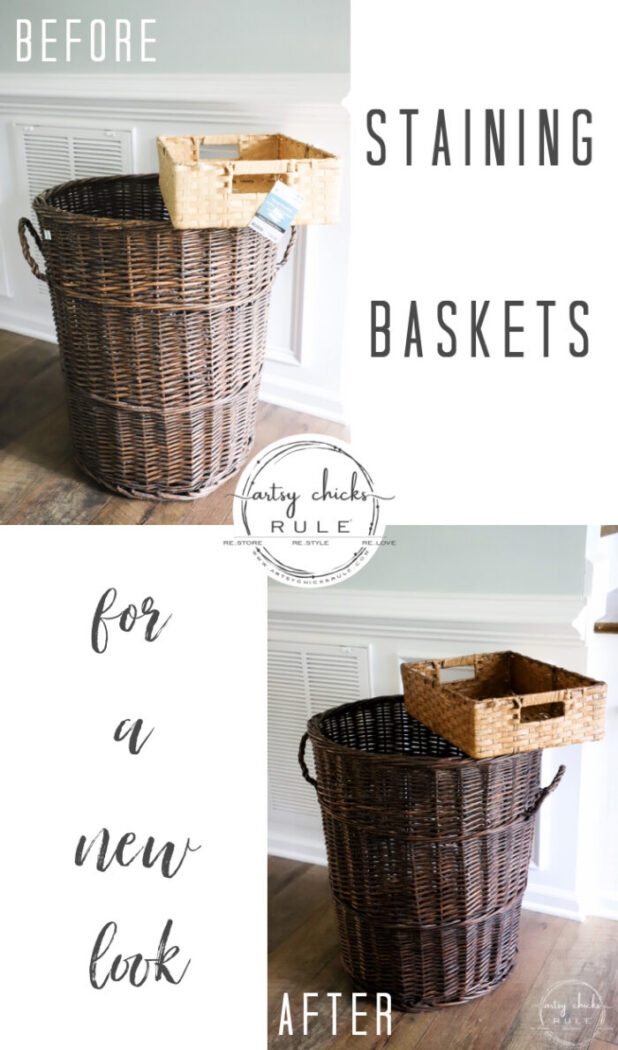 Hello friends!
I know, I said I was sharing the peeling paint secret fix BUT I have a few more details that I want to share on that before I do.
Meaning, I want to get back down there and do a few more things to the doors so I can share those steps too. So I will be sharing it next week instead.
But guess what I'm sharing today instead?
The last two baskets from the haul.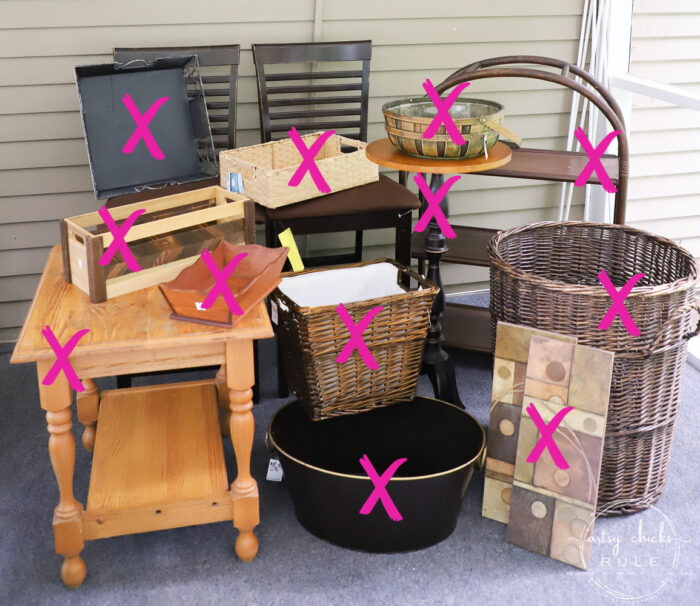 That means all I have left of this haul are the bar stools (there are 4).
I already know what I'm doing with them so just have to get started. I am planning to share those for next month's "trash to treasure" post with my friends.
As you know, I love making over old baskets. Often times I will paint them.
But sometimes I like staining baskets to give them a new look.
Staining Baskets For A New Look
Here are how these two started…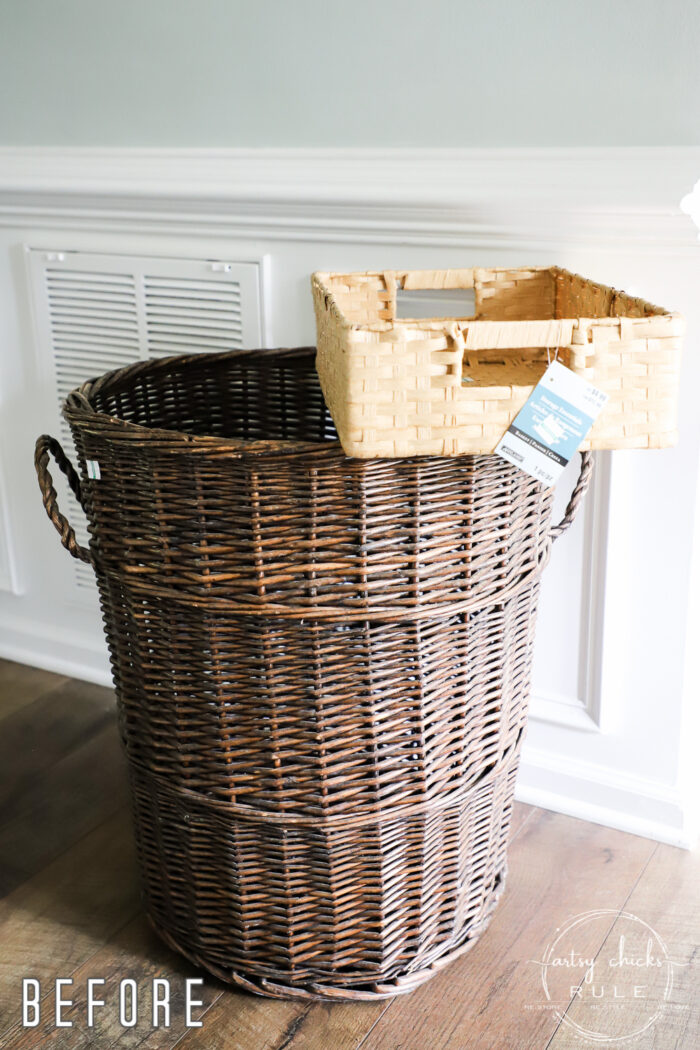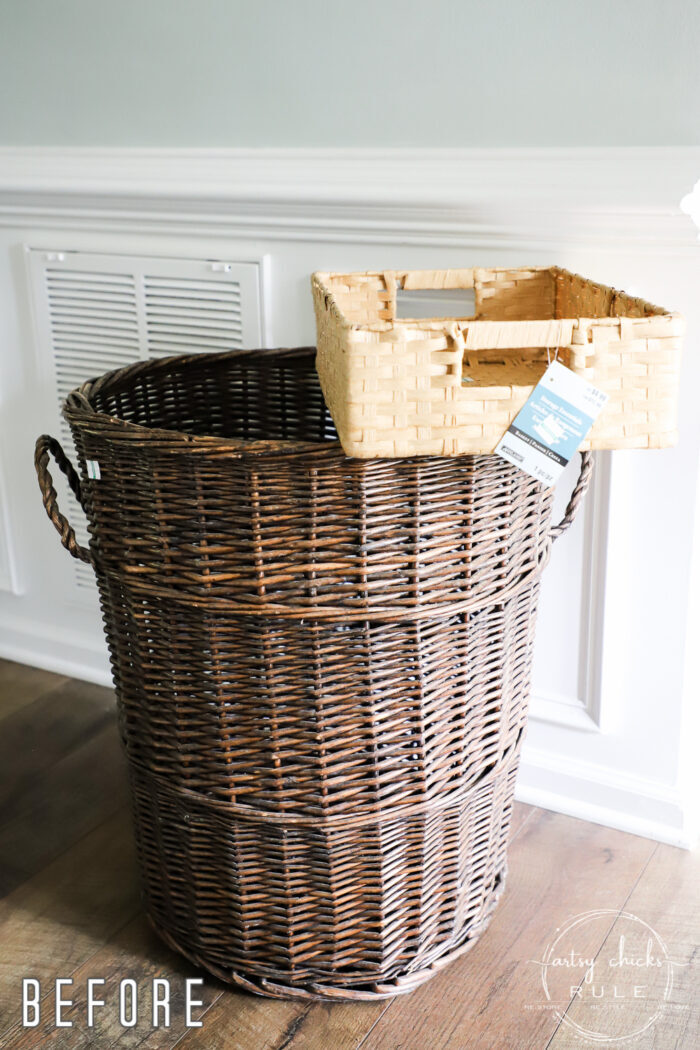 I love finding baskets with the new tag still on them like the small one above.
It never even got used.
I paid $9 total for these two baskets. That's a steal, especially for that larger one.
Baskets can be pricey.
And here is how they look now…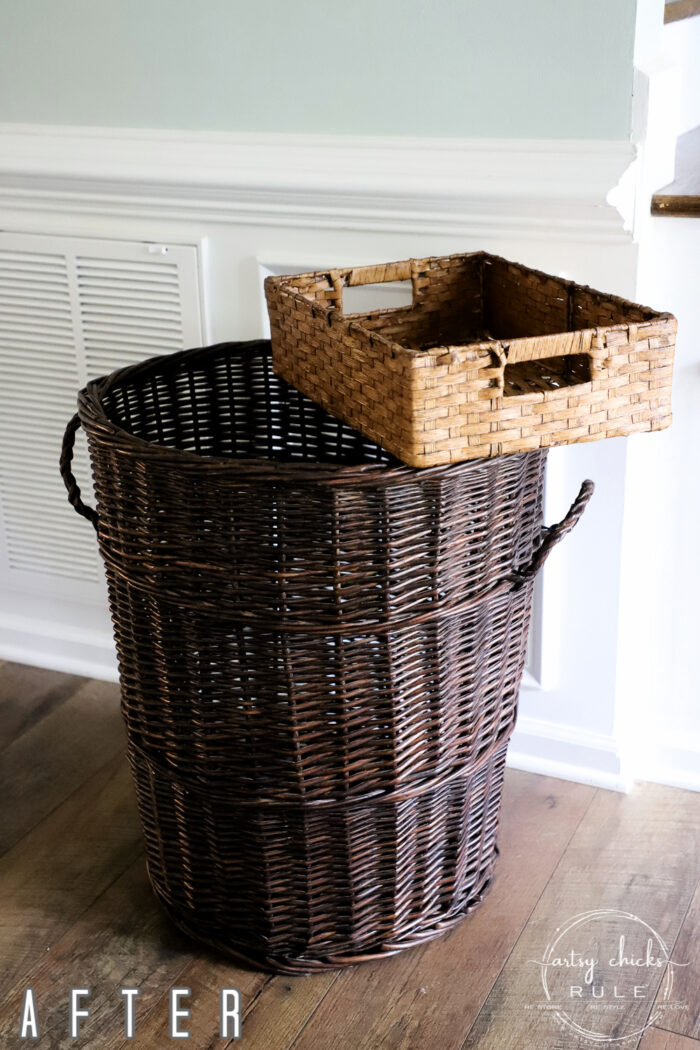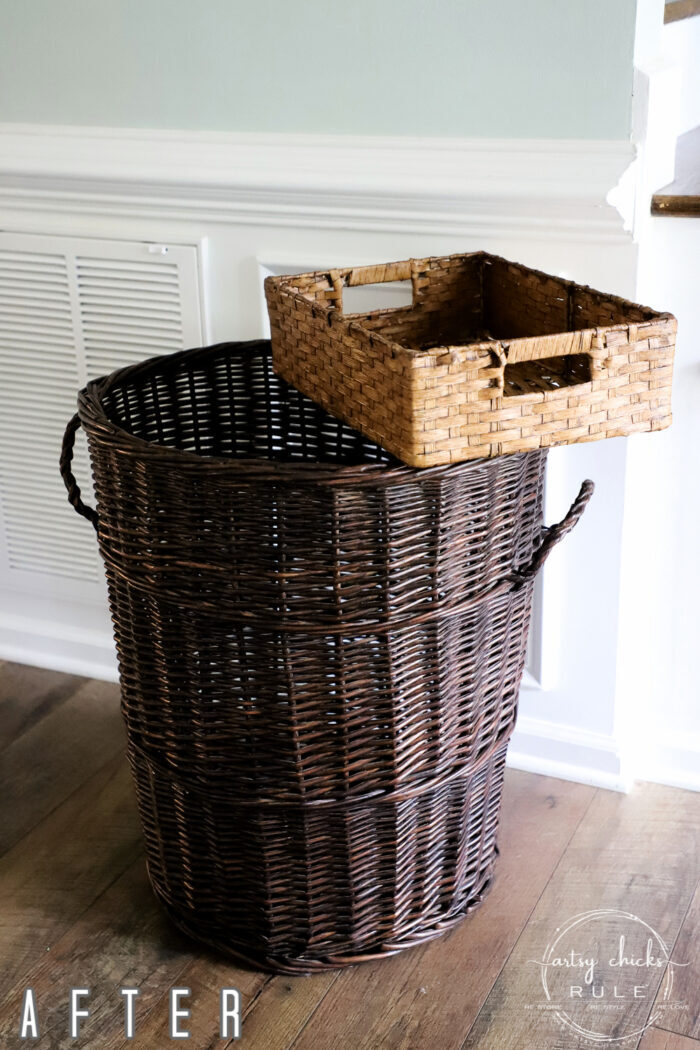 Not drastic but definitely better!
And it only took me about 15-20 minutes to do both.
For the large one, I used Java Gel Stain…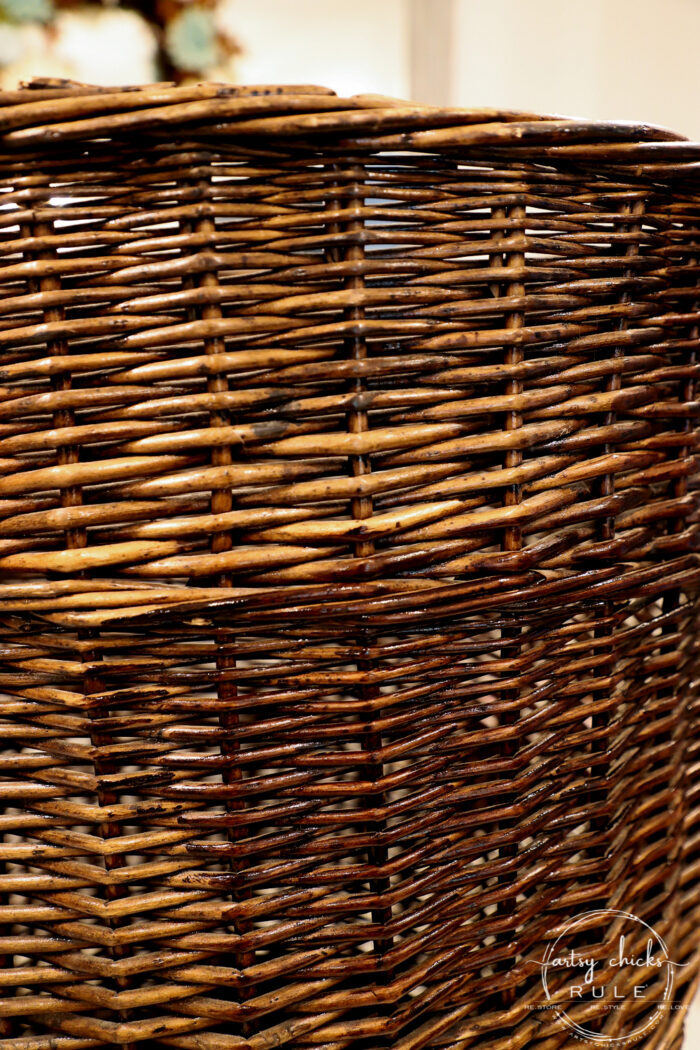 I simply wiped it on with an old rag. You can see below where I've applied it and above where I have not.
And you can see the difference between the handle which I haven't done yet.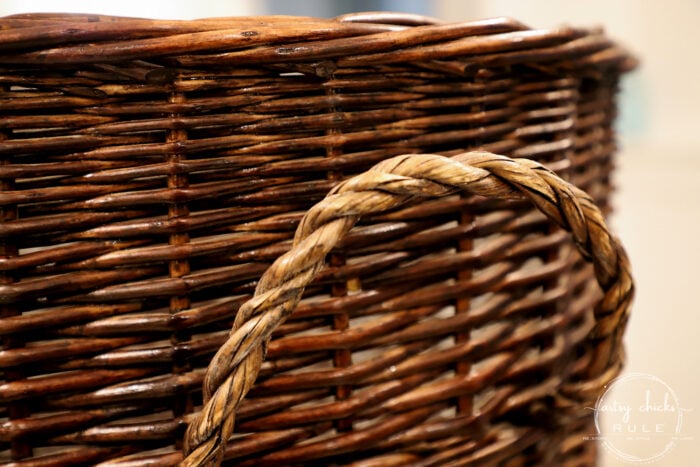 I love how it adds richness plus just overall makes it look like brand new.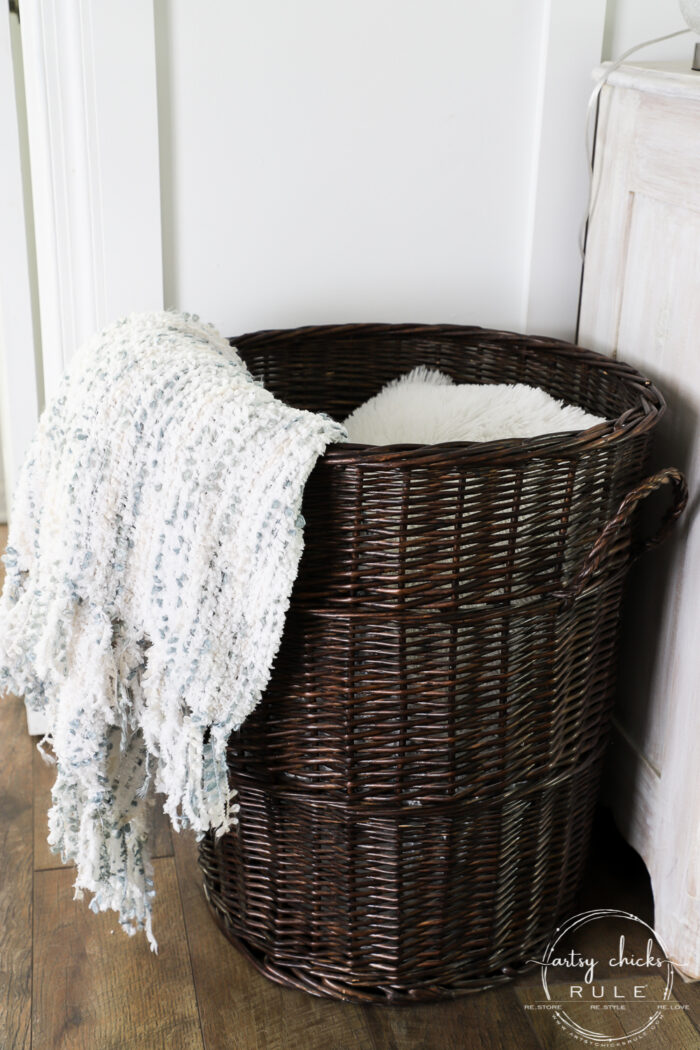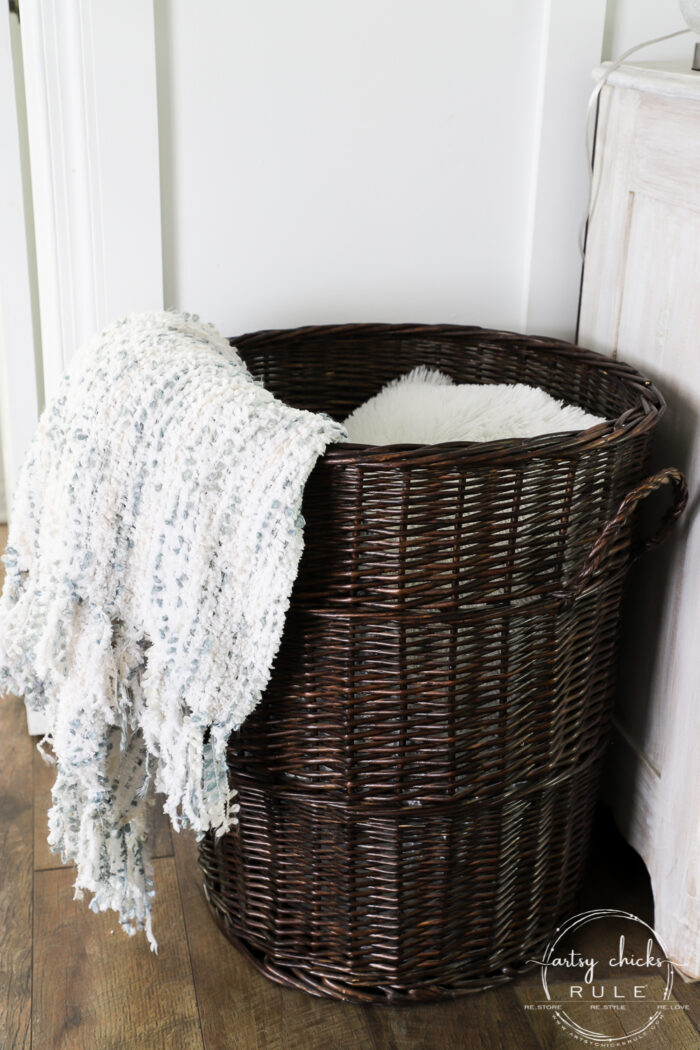 It's perfect as a hamper OR holding pillows and blankets in the living room.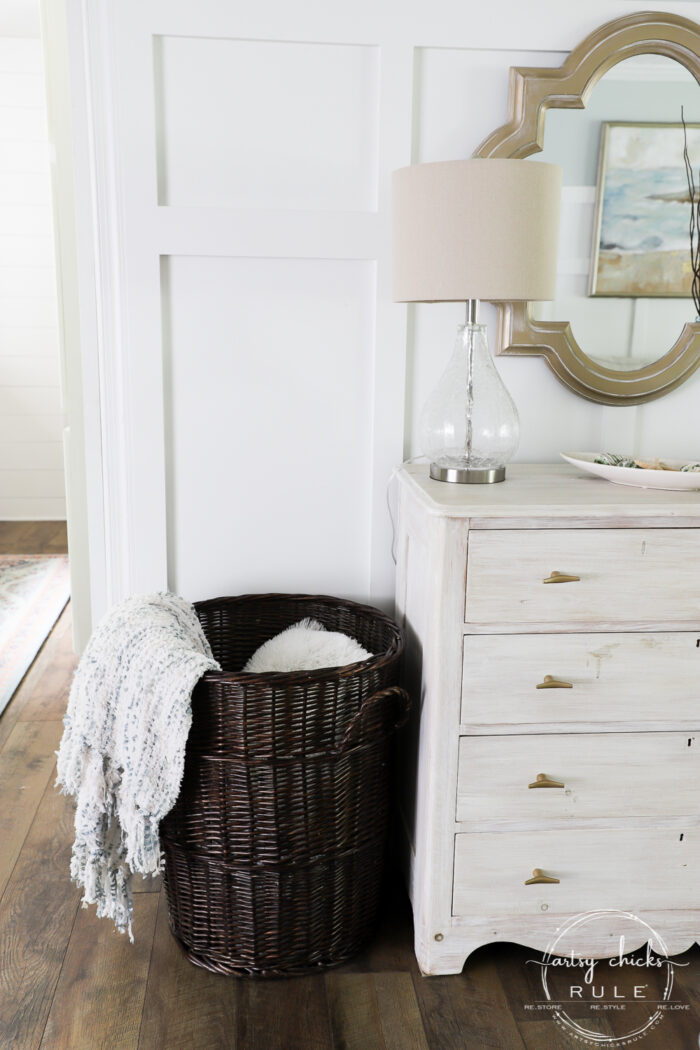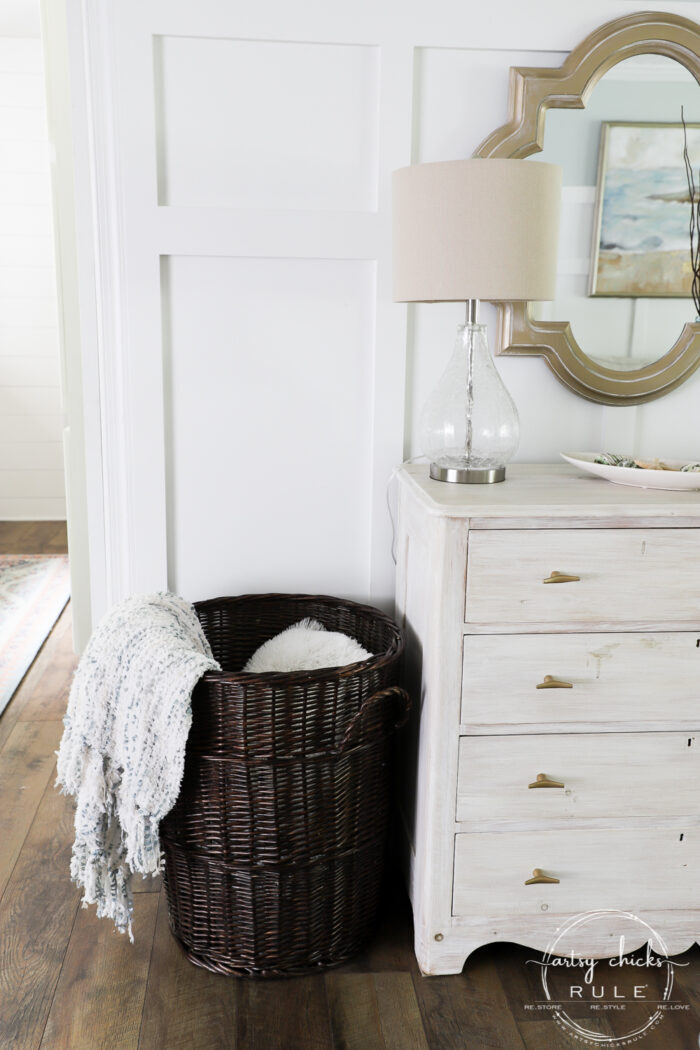 I might keep it here or take it to the beach…we'll see!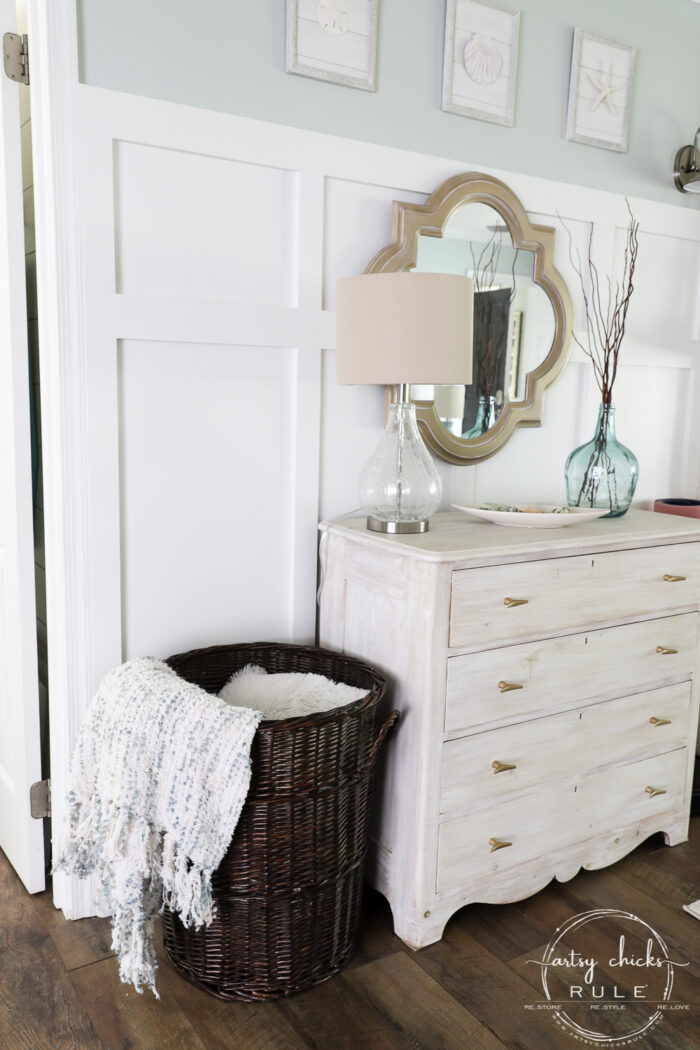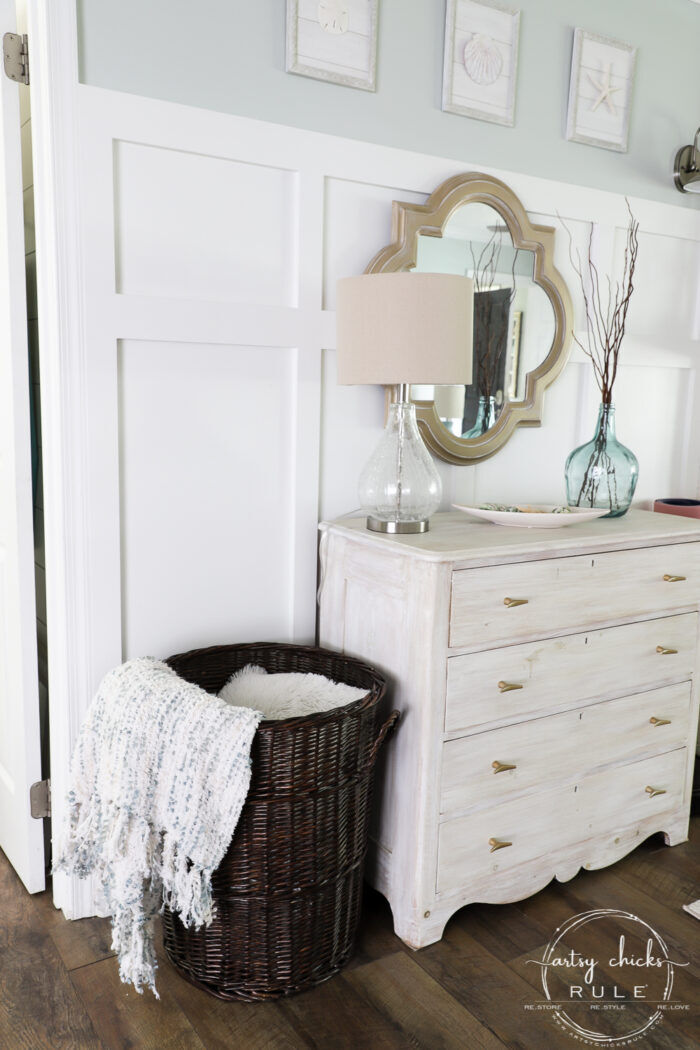 For the little basket, I used Antique Walnut Gel Stain…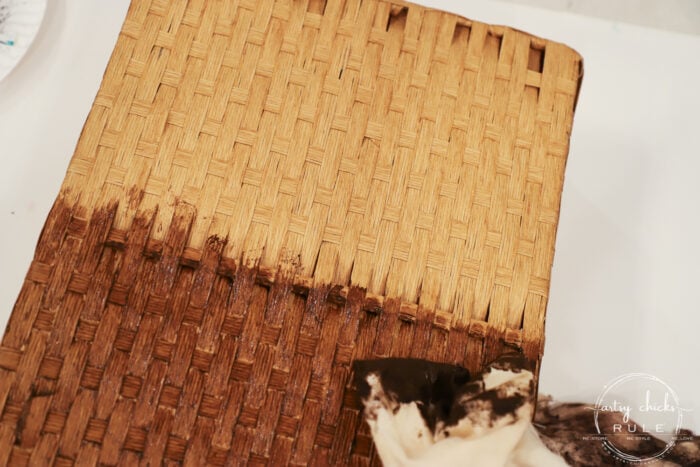 You can see how I just wiped it on.
With gel stain, you want to apply it liberally to get in all the nooks and crannies but then go back with a clean cloth and wipe the excess stain away.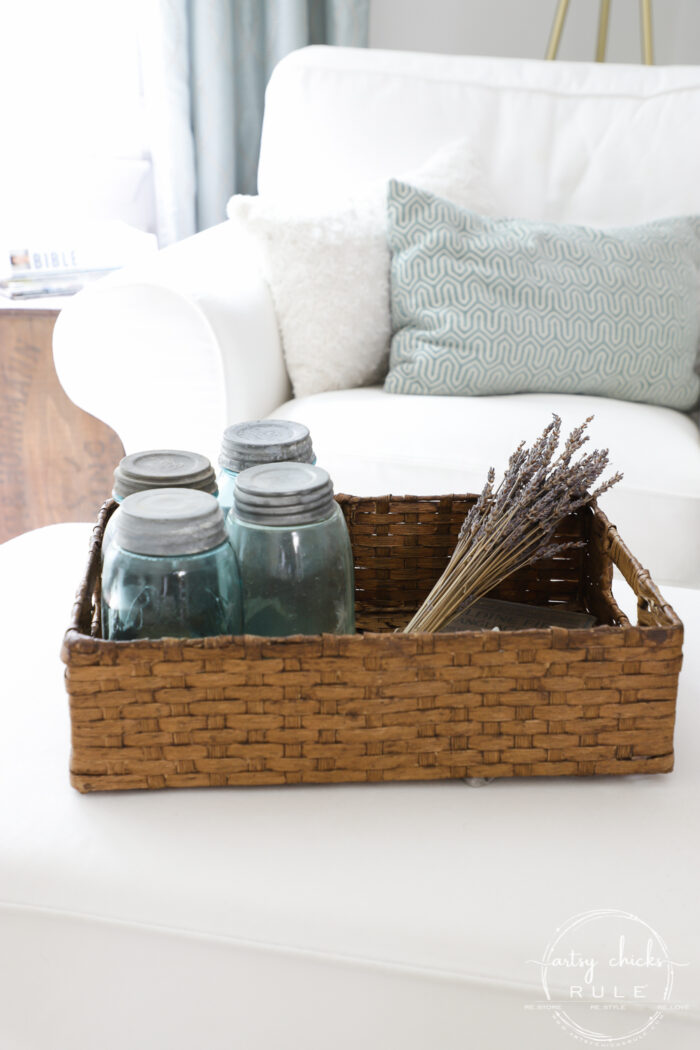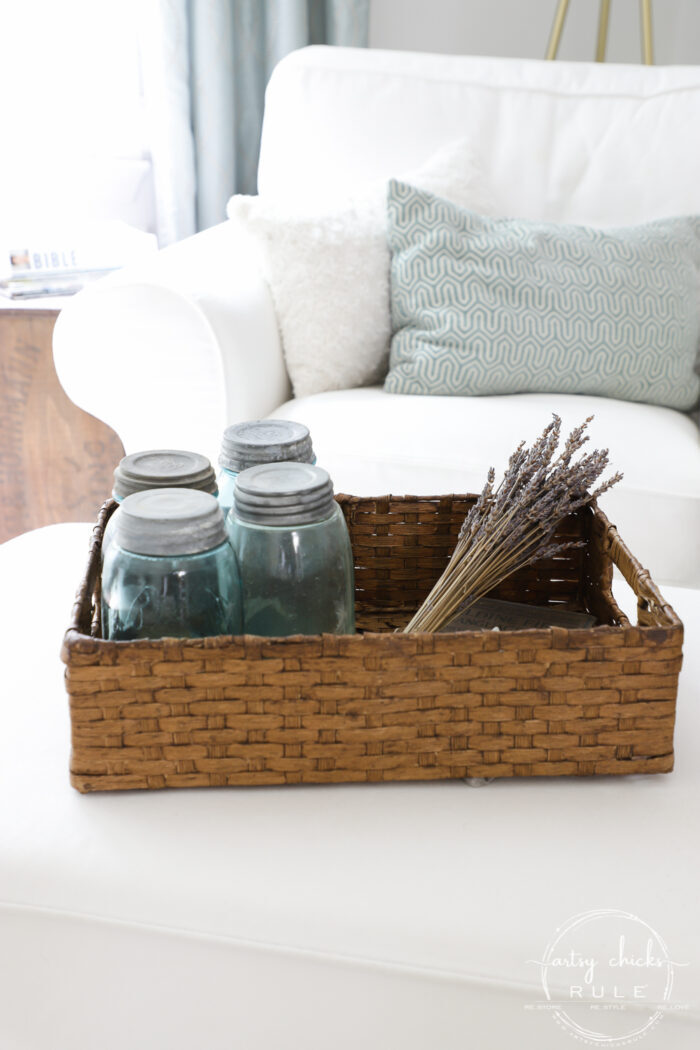 Looks totally different now.
Perfect for holding my favorite things…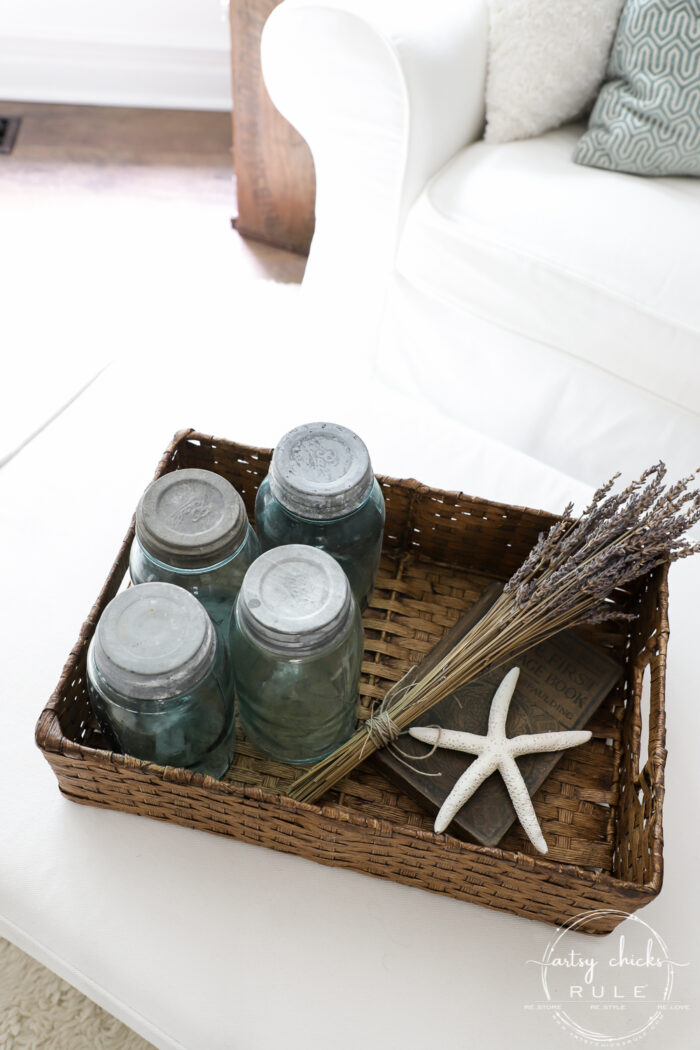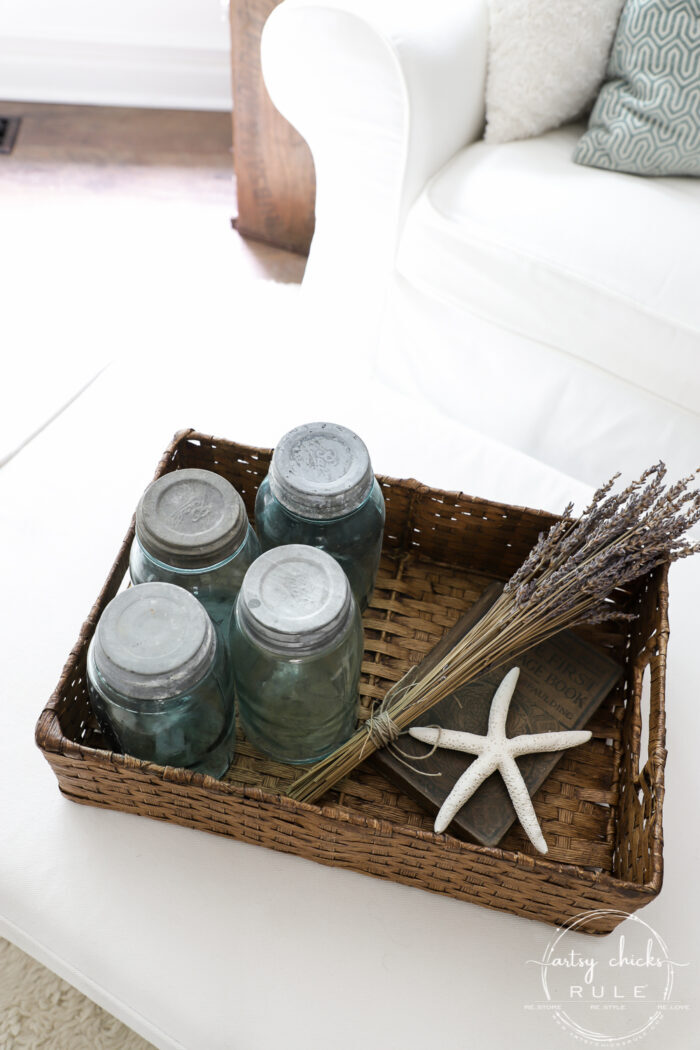 Blue Ball mason jars, dried lavender, old books, and coastal treasures.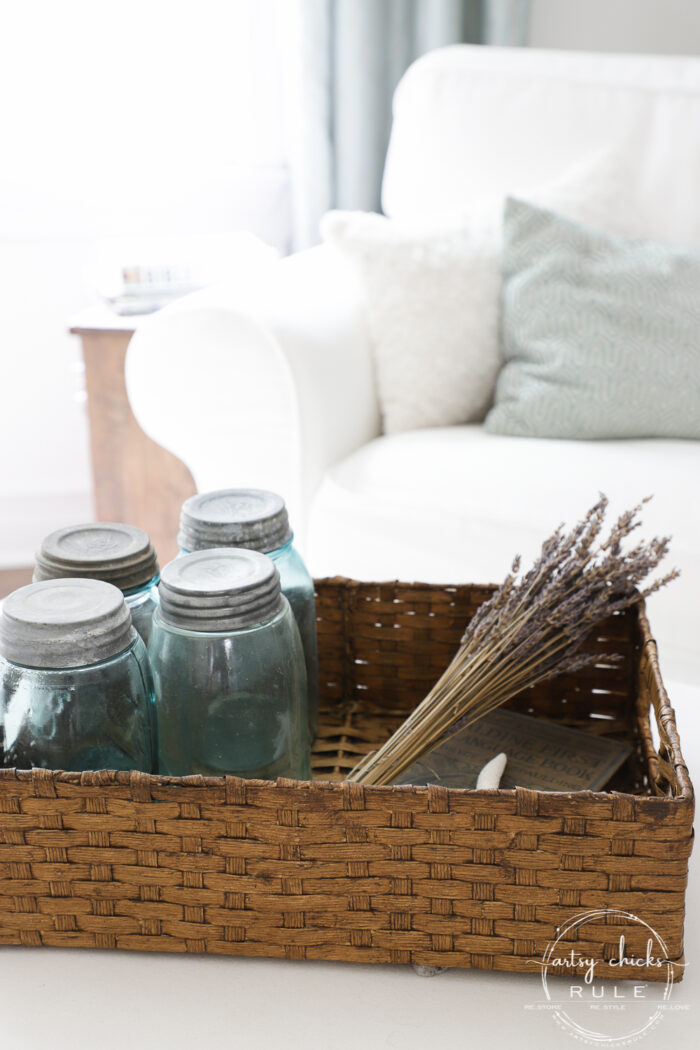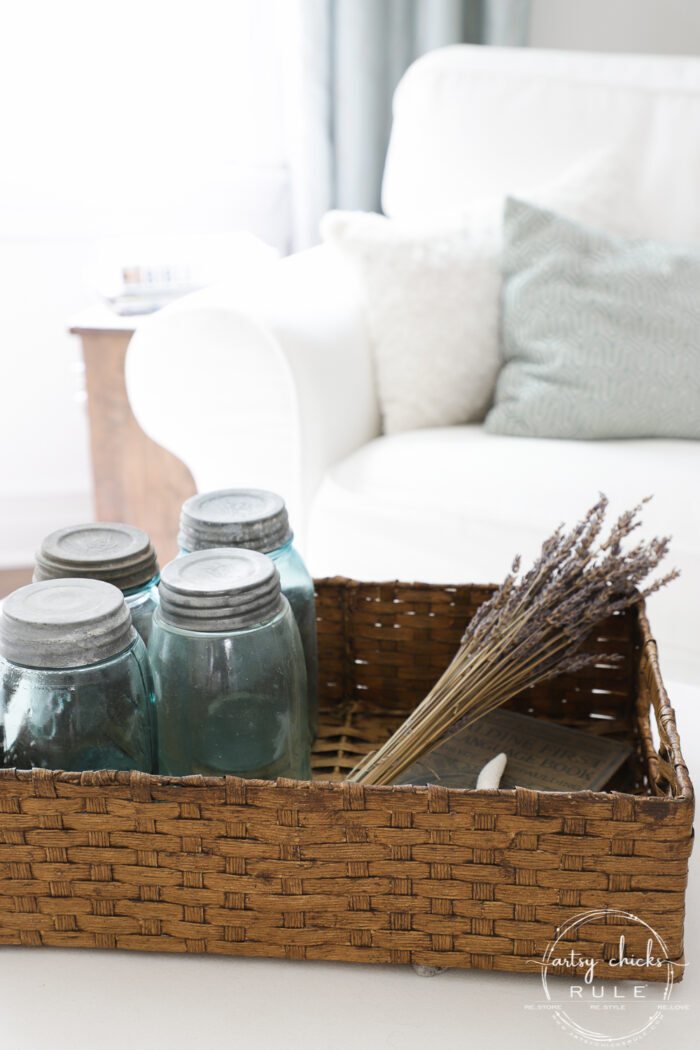 I used this spray top coat because it's what I had on hand. With a light coat, it actually is not very thick (or overly shiny) at all.
Here are a few more basket makeovers (paint, water-based stain, and more)
Have old baskets? Give them a new look with some gel stain!
It's really simple to do.
PIN it to save it!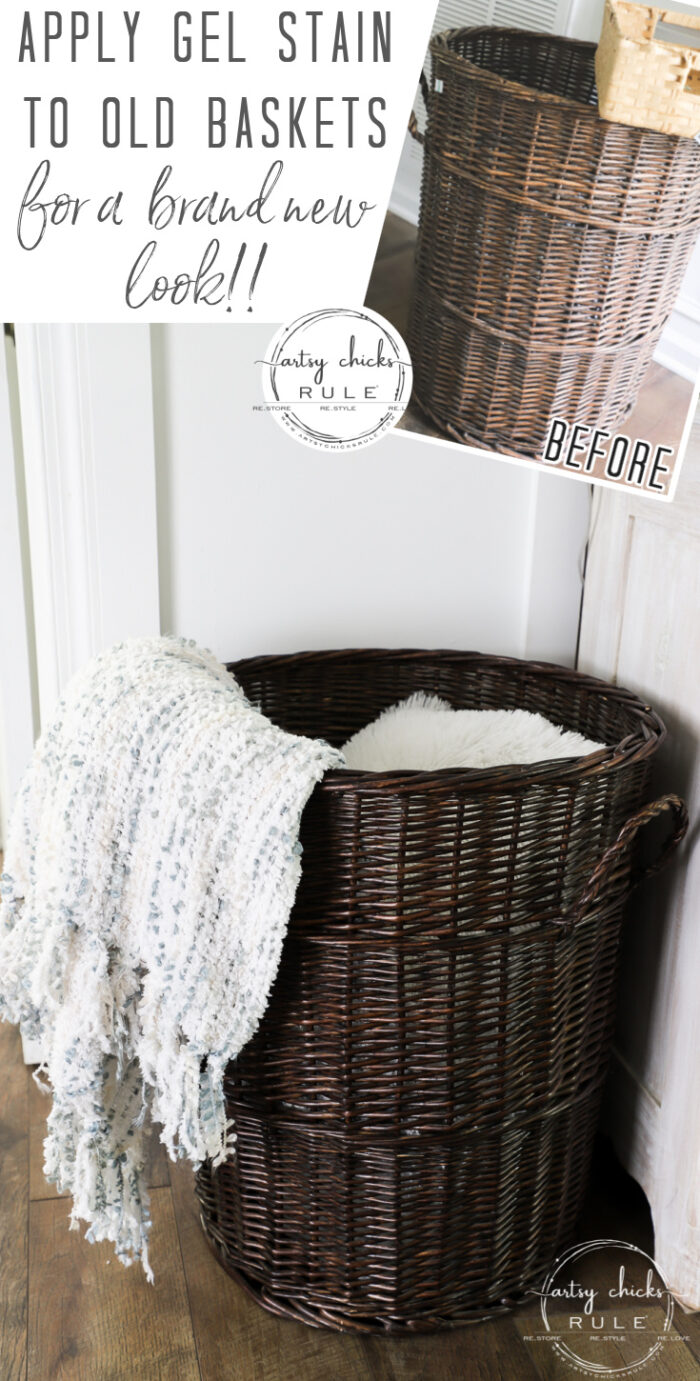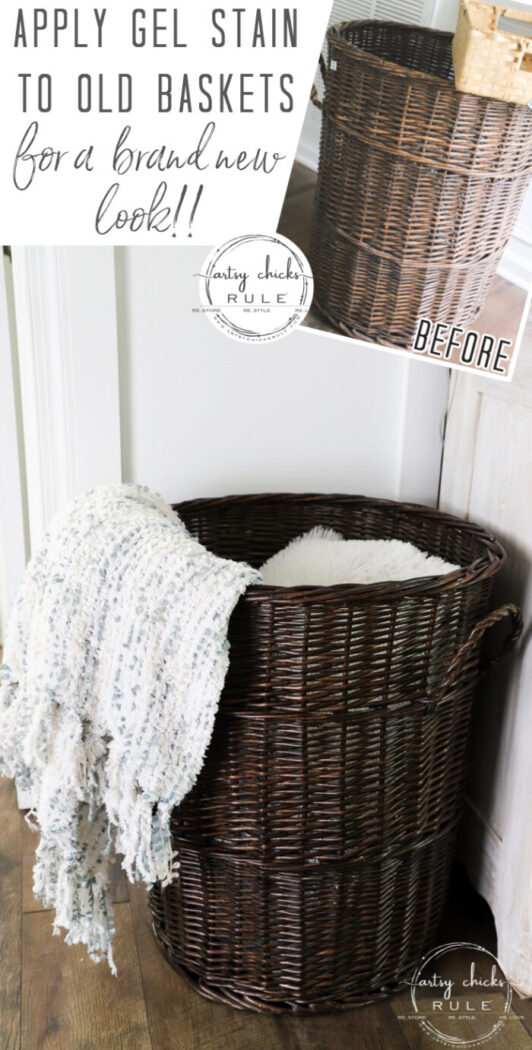 And if you missed any of the rest of this haul's makeovers? Check them out here:
Have a wonderful weekend, friends!! I'll see you this weekend over on Instagram, I'm sure!
And right back here next week too.
xoxo