This post may contain affiliate links. Please see disclosures here.
This old beverage tub got a brand new look…and purpose! French flower tub for beautiful flowers…easy to do with spray paint and Prima transfers!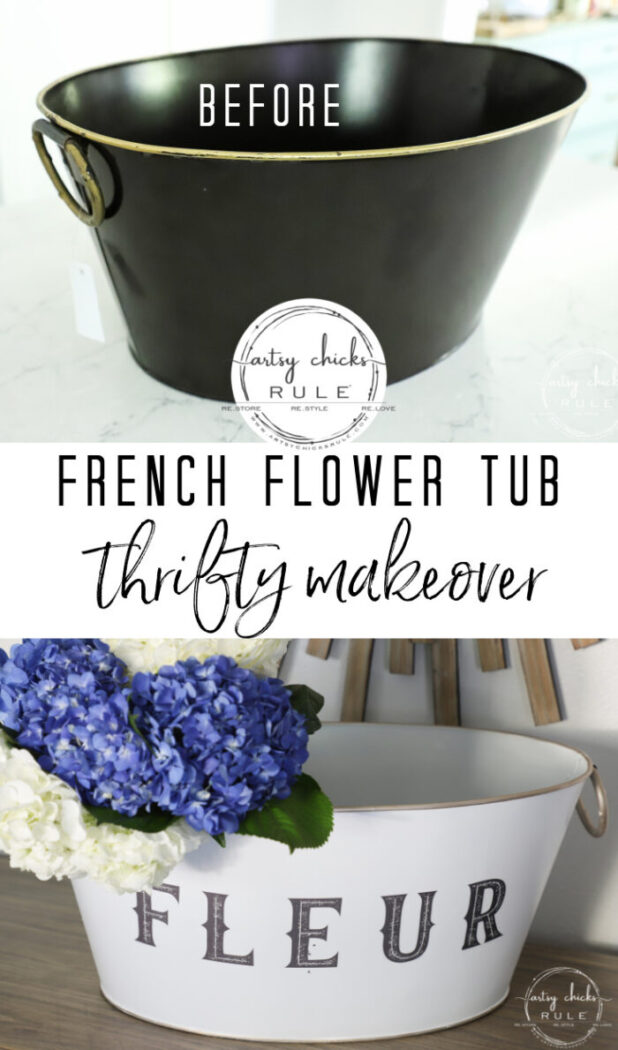 Hello beautiful friends and happy, happy Tuesday and first day of September!
I guess it's going to really start feeling like fall soon. I have to admit, I'm a little bit ready. (it's been so darn hot!)
I'm sharing a pretty little makeover today involving flowers because who doesn't love pretty flowers?
This is one more from our recent haul here…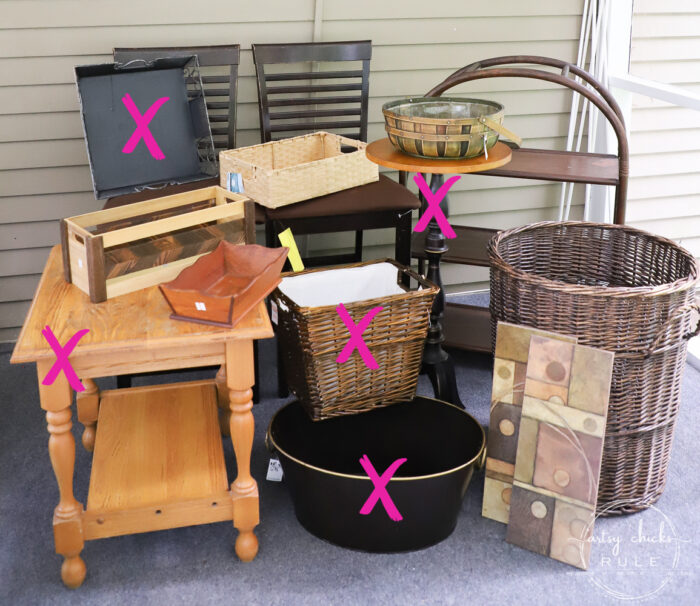 French Flower Tub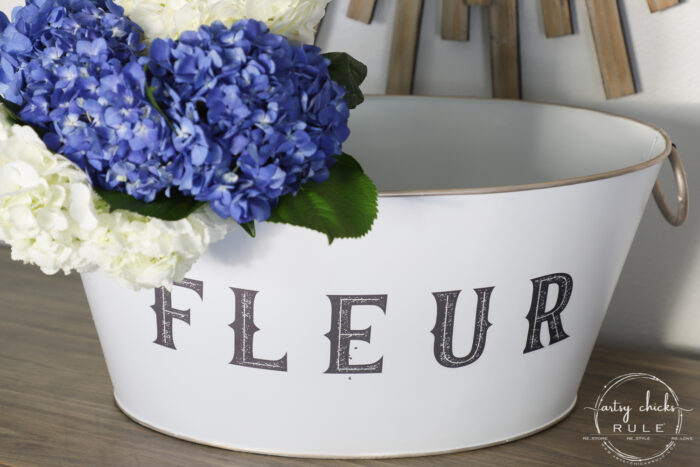 Here is how it started…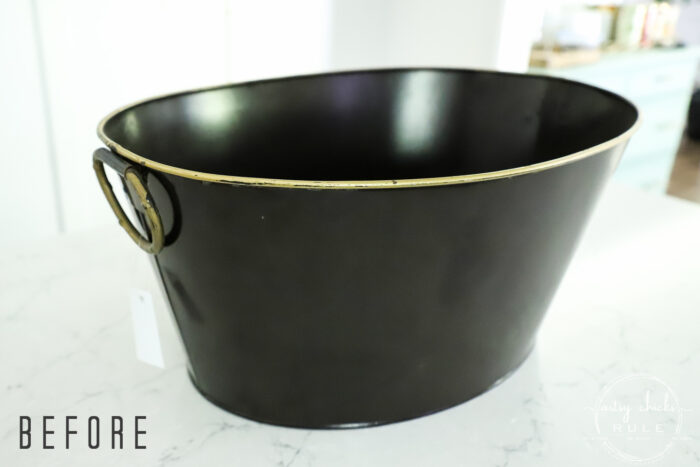 …which per the sticker on the bottom is actually a beverage tub from Target and was $29.99.
I paid $6.
This was such a simple makeover. Here's the things I used to give it a new look.
MATERIALS LIST
White Spray Paint in Satin
Yippee! The gilder's paste is actually in stock for the first time in a long time. Snatch it up before it's gone! (as of this writing, it says they have 19 left)
The German Silver color (which is actually a soft gold) is probably my most favorite color. I have about 7-8 different ones.
Anyway, I began by wiping down the tub well and then sprayed it with several coats of the white spray paint.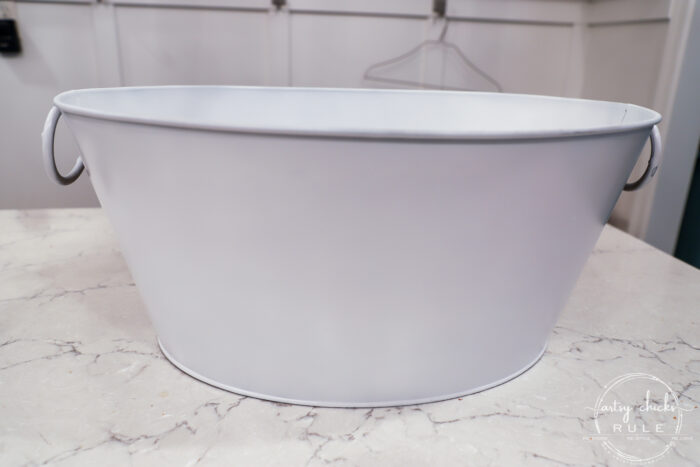 Then I grabbed the gilder's paste and carefully rubbed the rim at the top and the bottom to color it gold.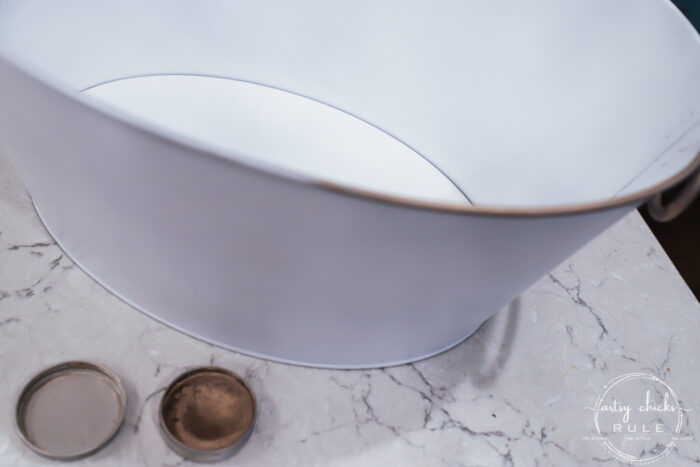 I did the same with the handles on each side.
Then I pulled out this part of the Prima transfer (linked above) that I've used on several other projects.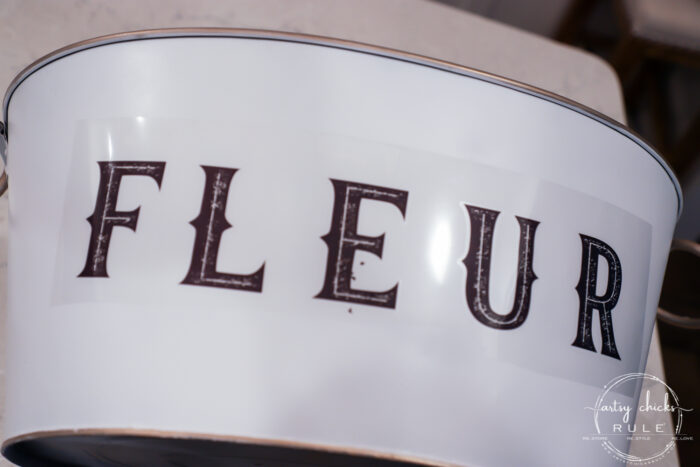 Once it was transferred I gave it a quick spray of the matte topcoat (also linked above) to seal it.
And done!
That was so quick and simple.
Then I hopped on over to Trader Joe's to get some pretty flowers for it.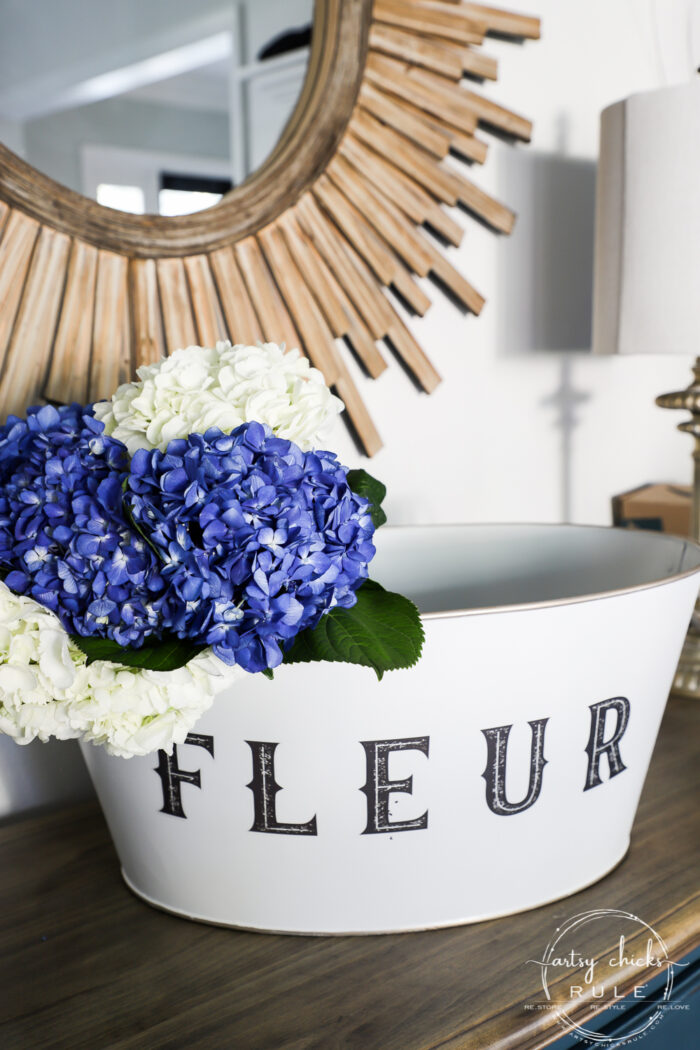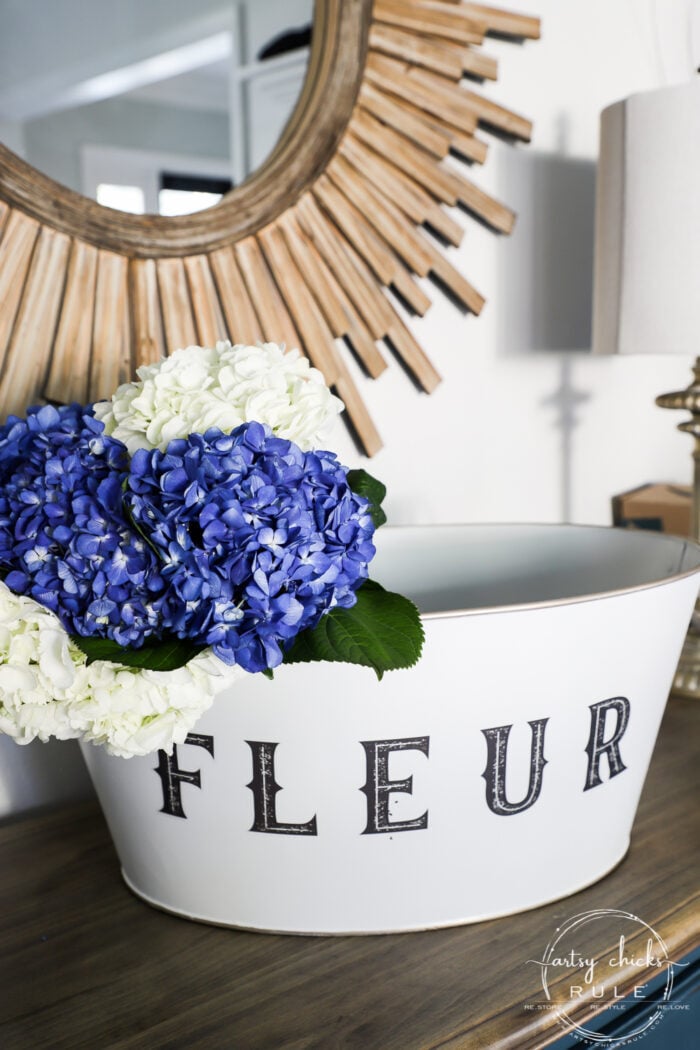 Aren't they gorgeous??
Trader Joe's has the best flower selection.
Up close of the gold …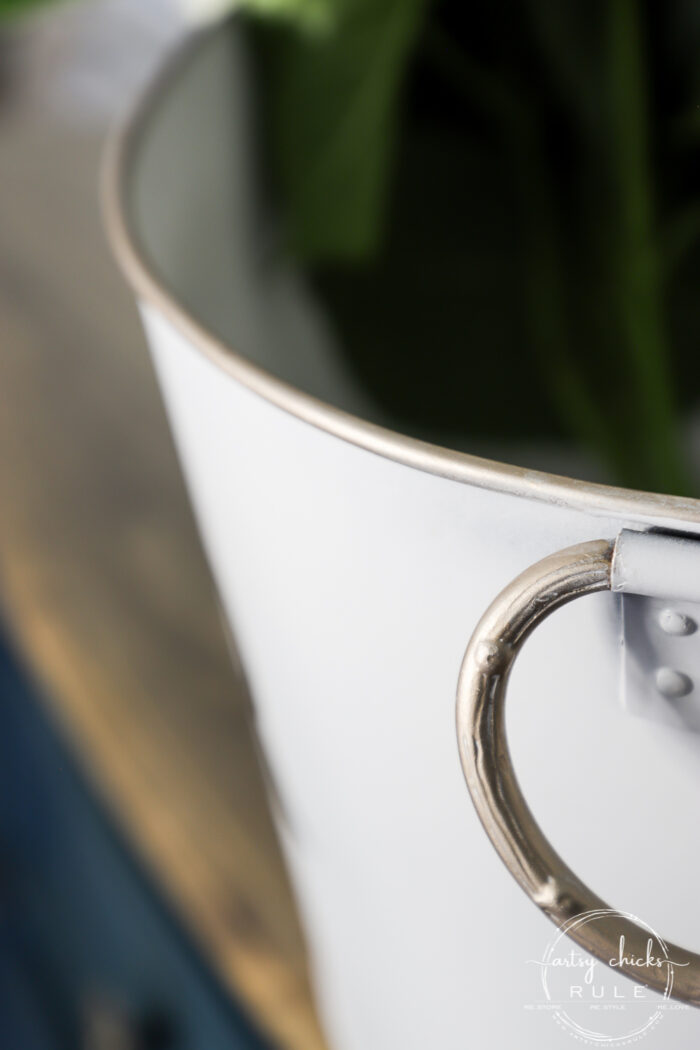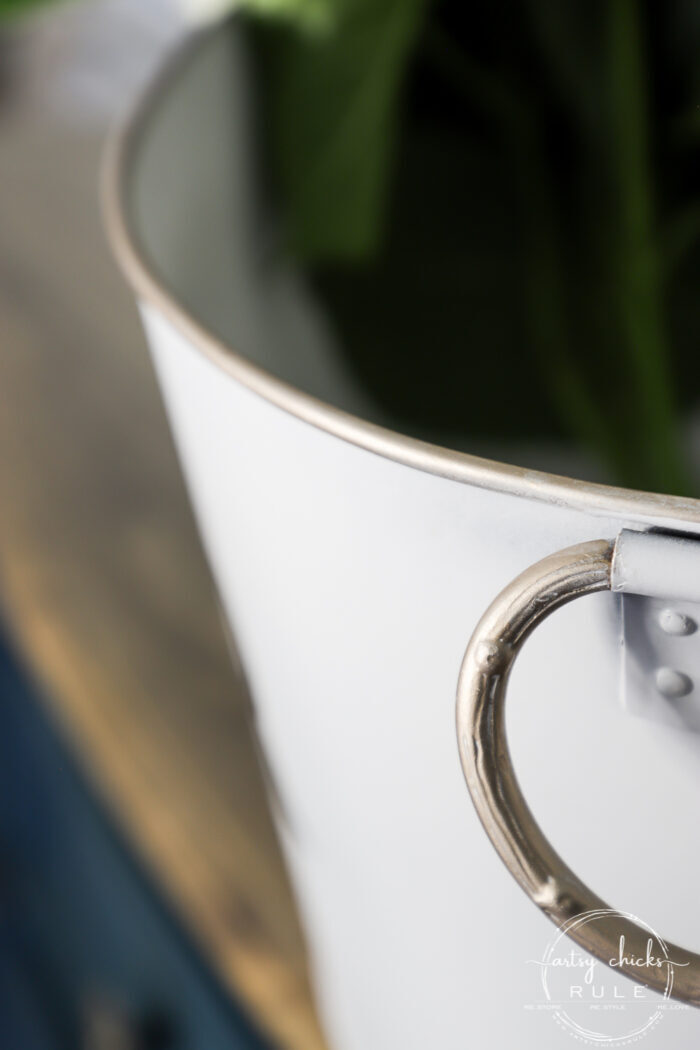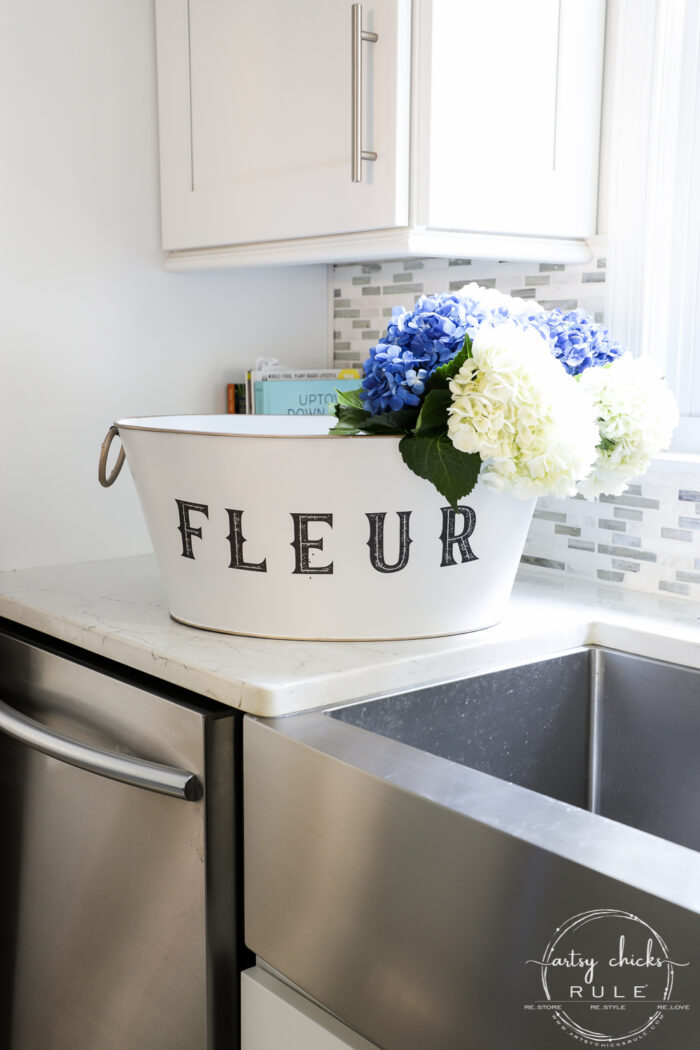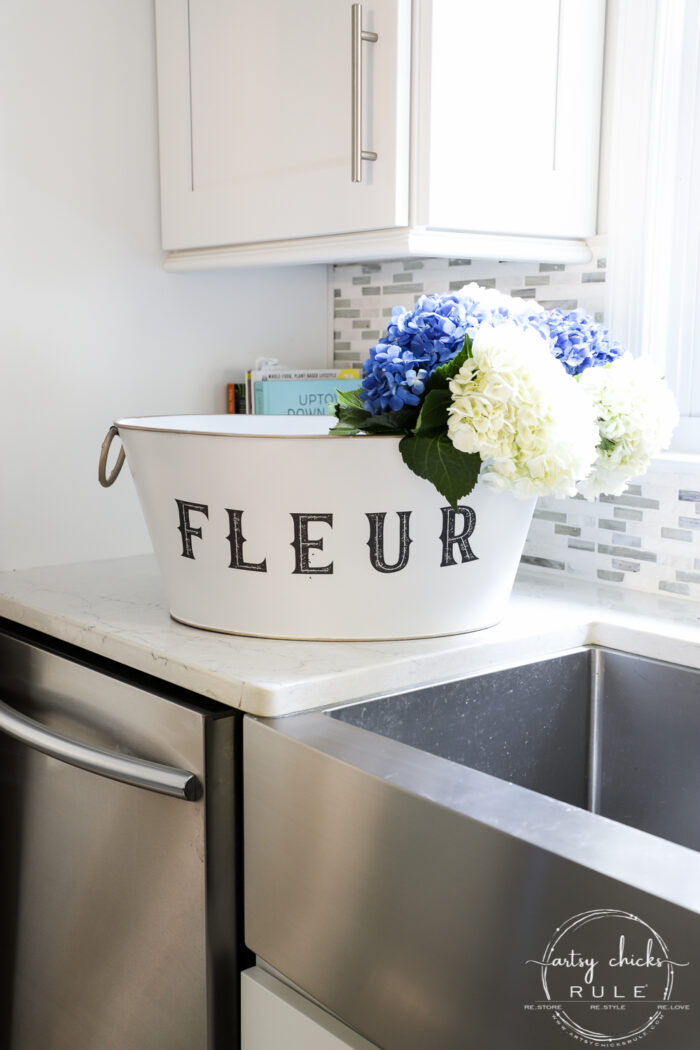 I love this color…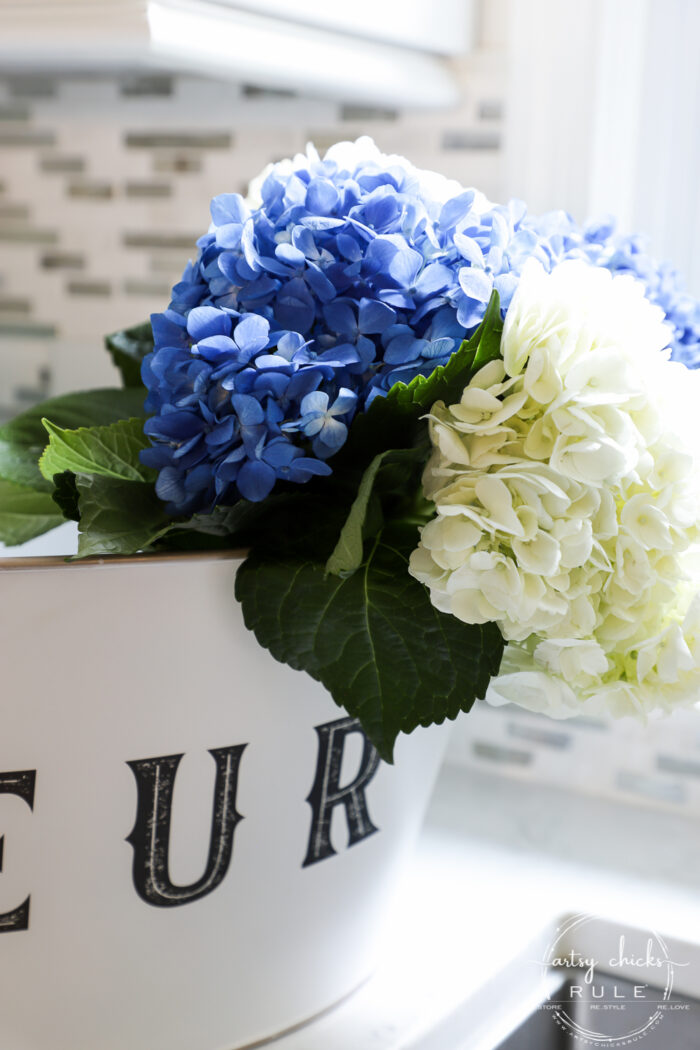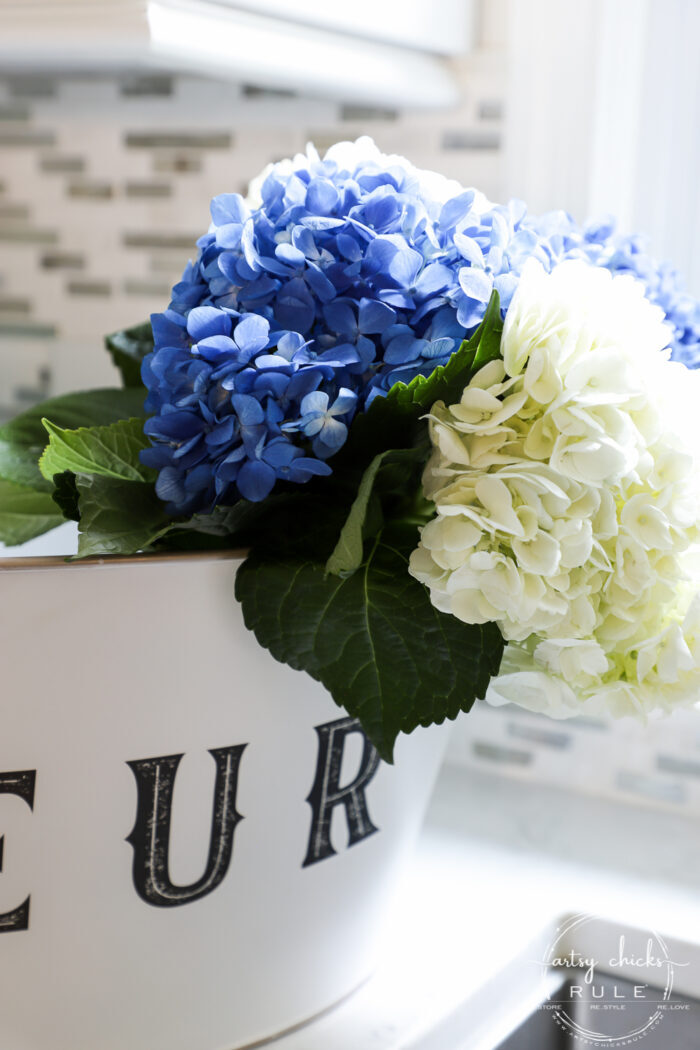 This flower tub would be great for storing artificial florals too. I might actually use it for that in my craft room/office.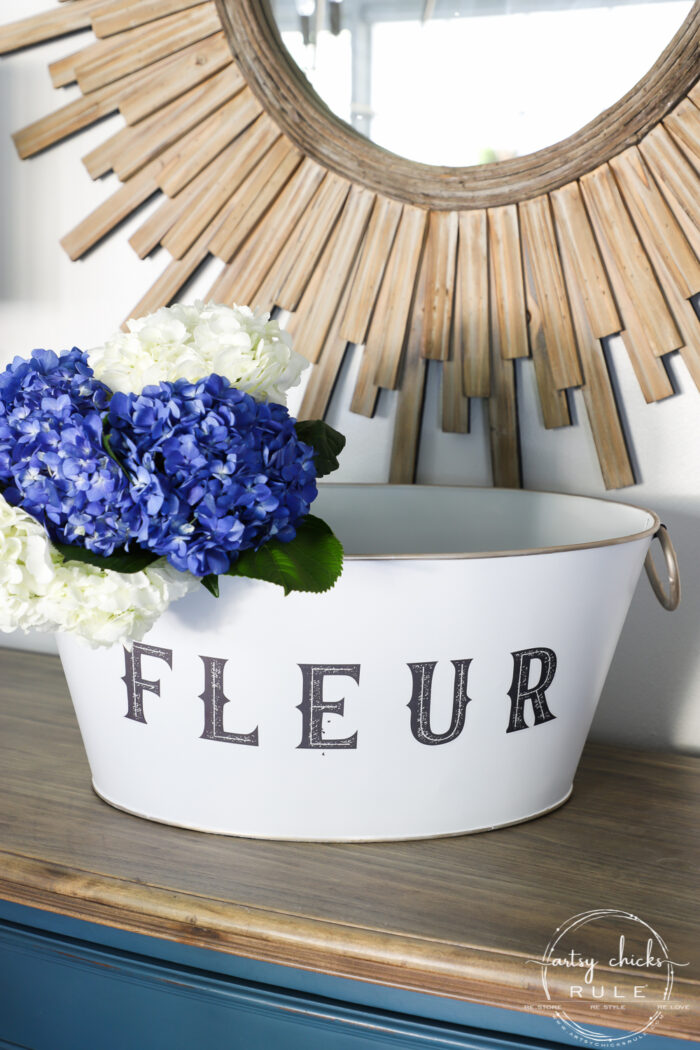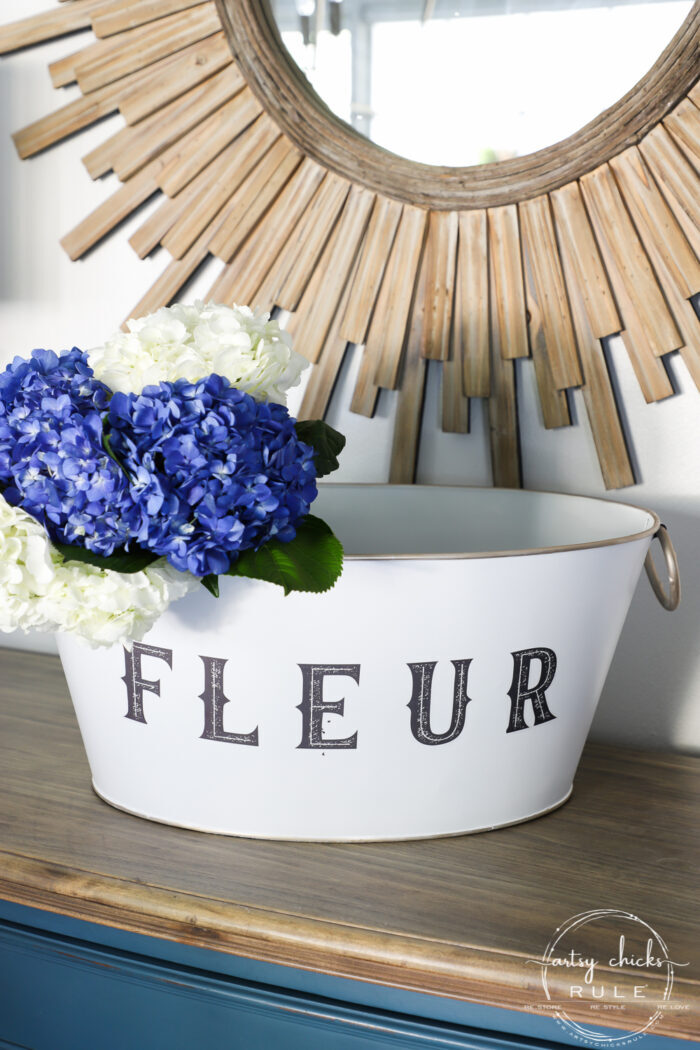 Who knows? Lots of things you can use it for.
I just love these transfers. If you haven't given them a try yet, you need to. :)
PIN it to save it!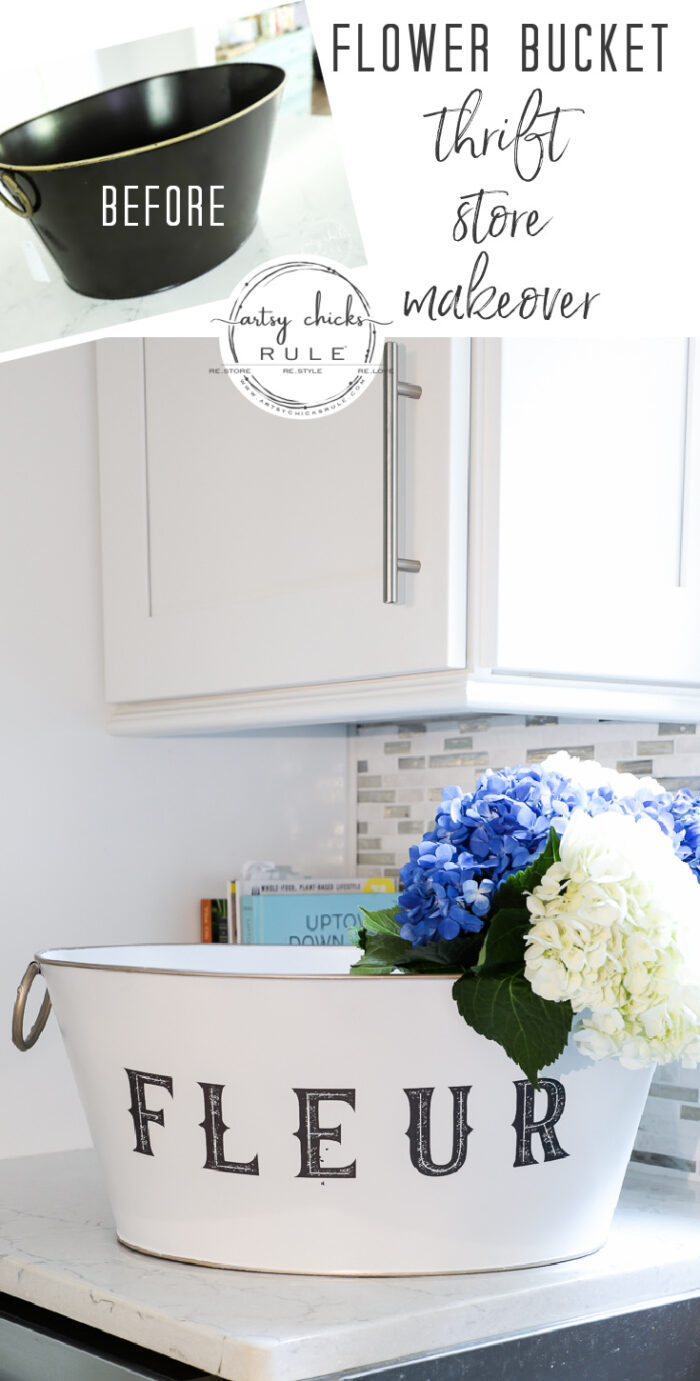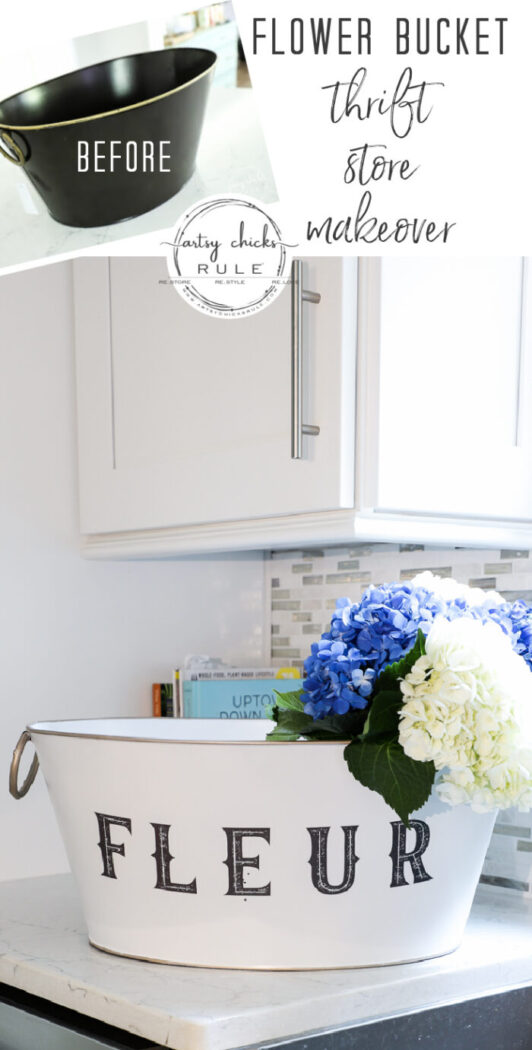 Missed any of the rest of the haul's makeovers? Check them out here:
Have a wonderful week….stay safe!
xoxo