Dog Toy Basket ($4 thrift store makeover)
This post may contain affiliate links. Please see disclosures here.
Create a dog toy basket simply out of an old thrift store basket…change it up with a little paint, a sweet sign, and a few toys!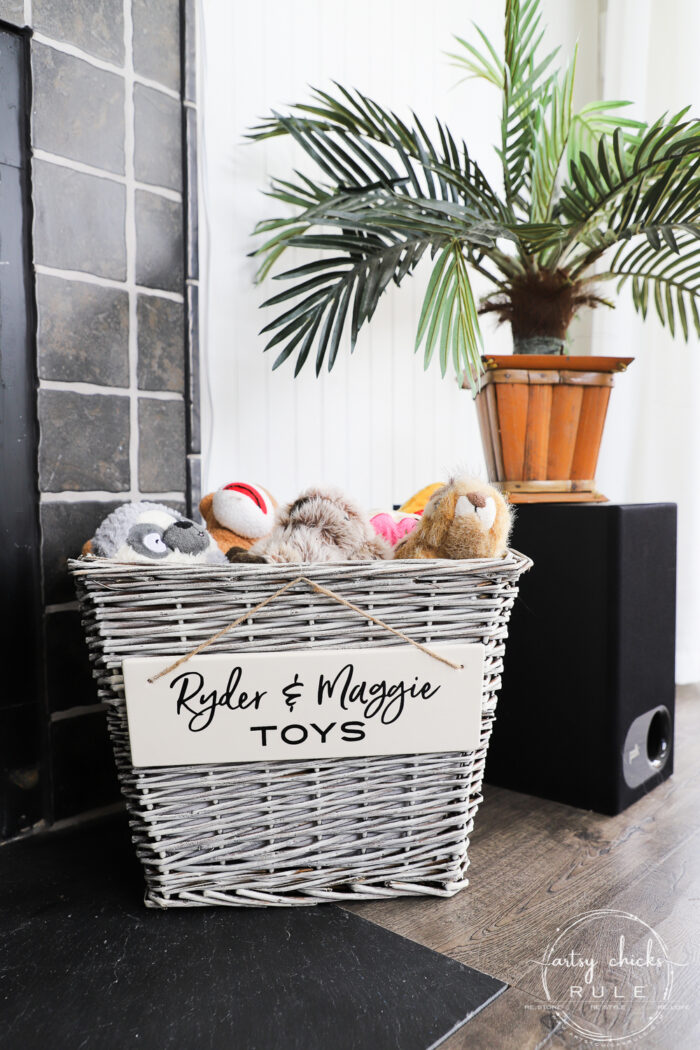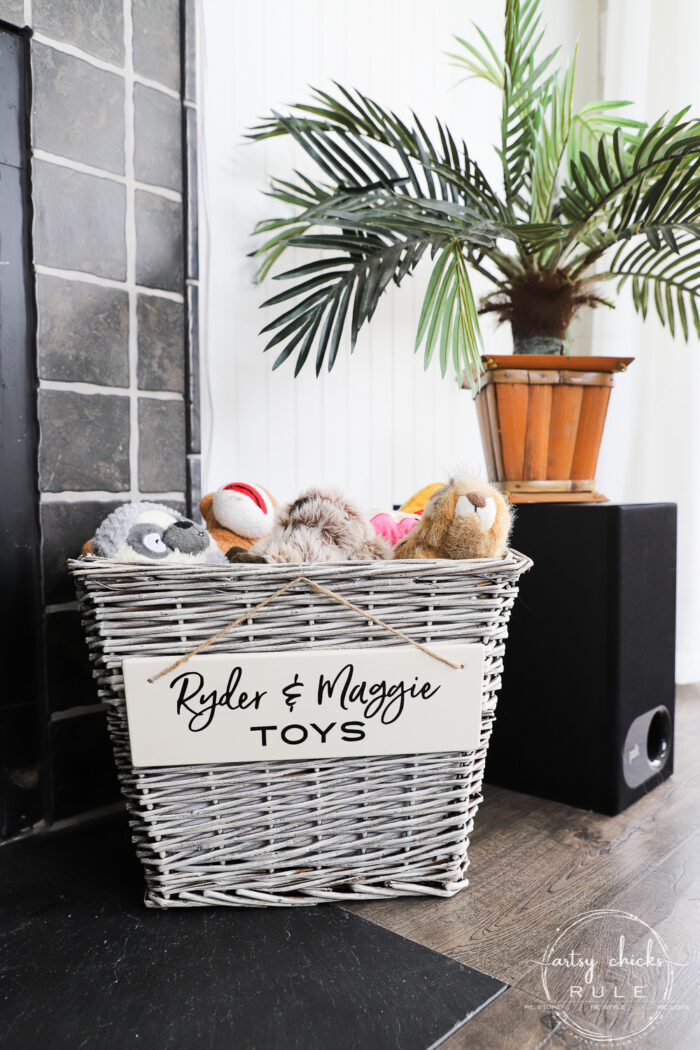 Baskets, baskets, and more baskets!
Today I'm sharing another one from haul #4…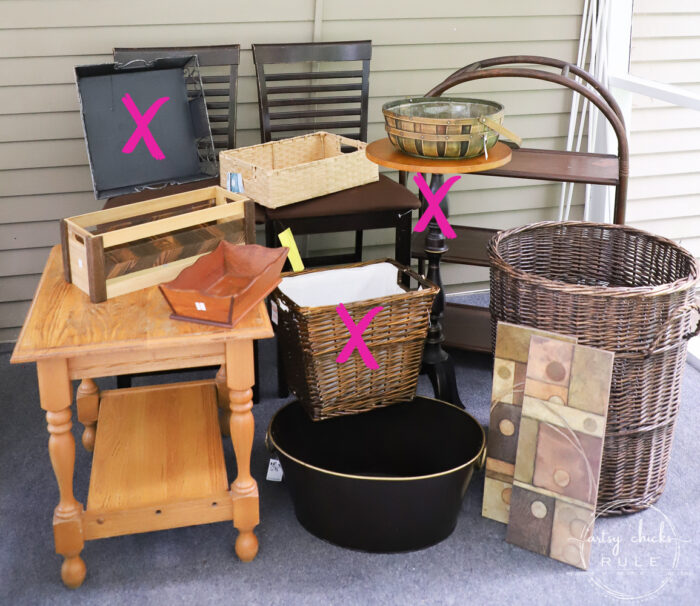 This basket…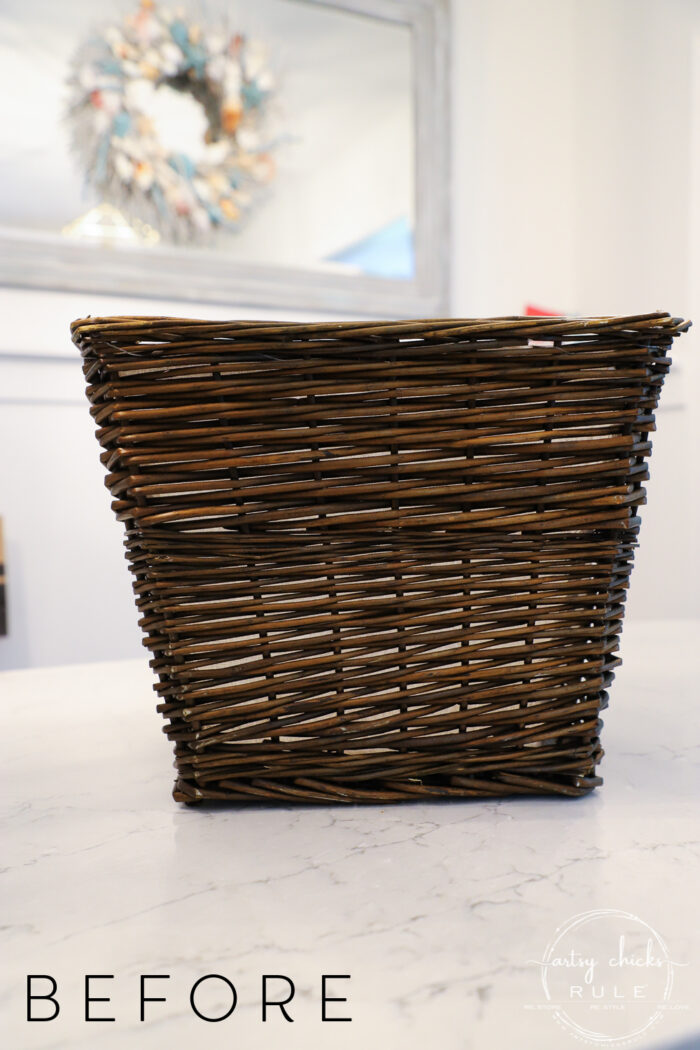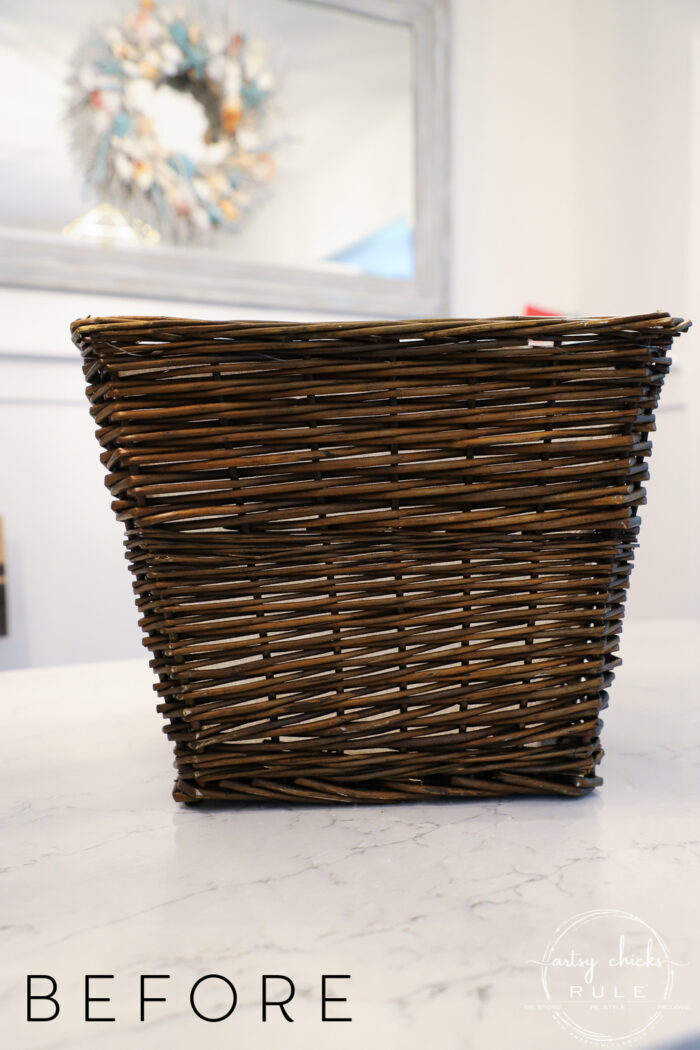 Another awesome basket find for $4…no need to do a thing to it.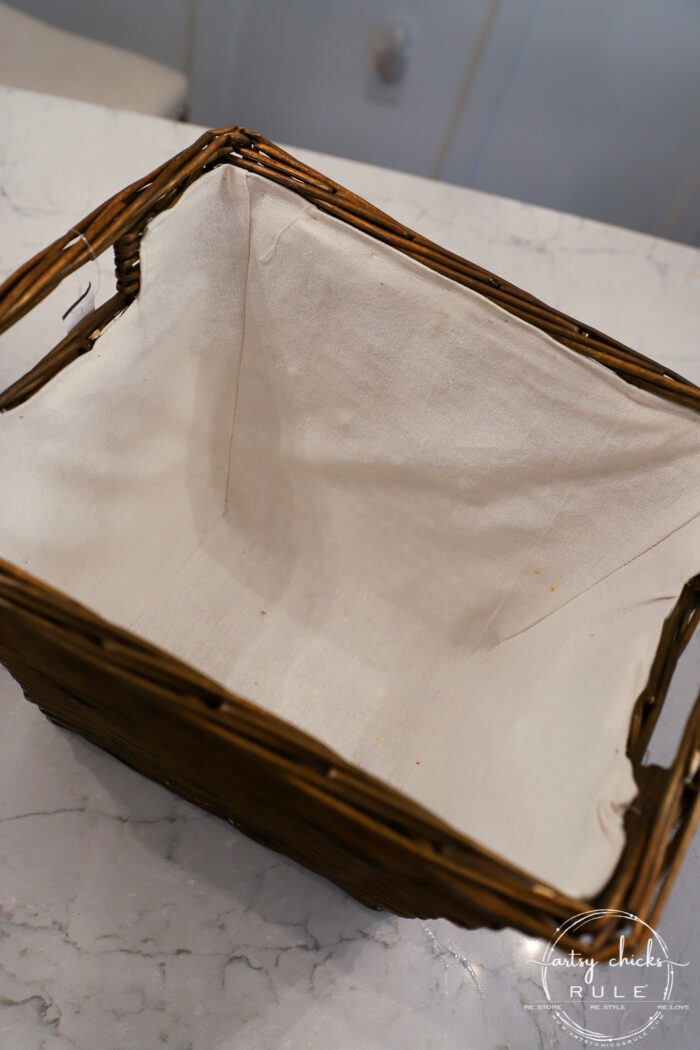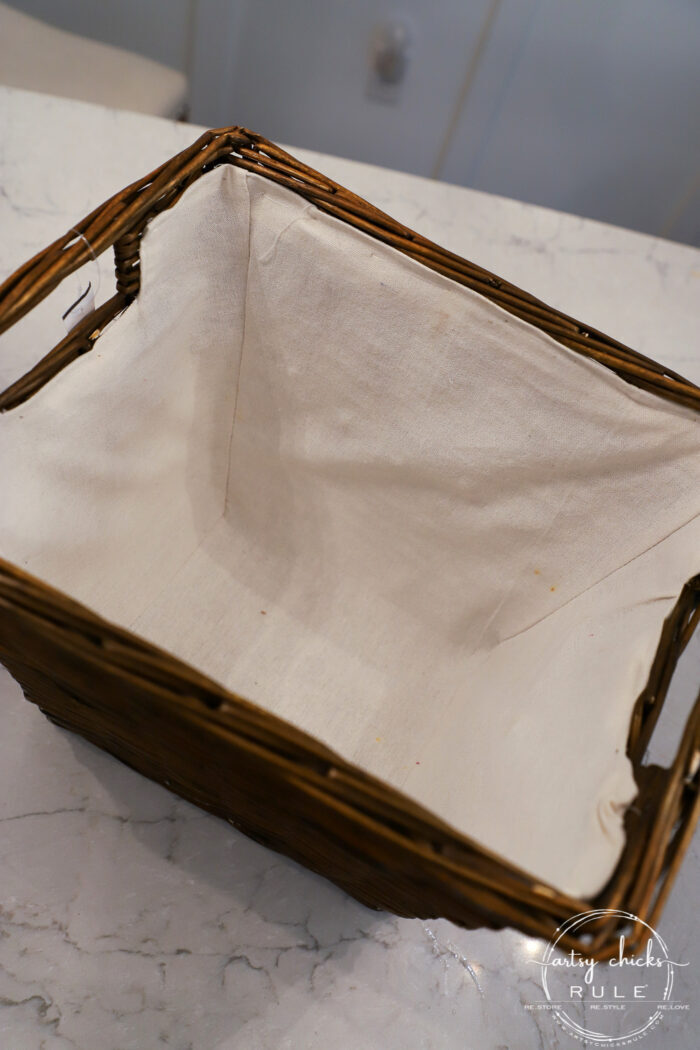 But, I wanted to give it a little dry brushing to make it match my decor better. And I wanted to make it a basket to hold dog toys at our beach condo.
So I pulled out my chip brush and my "Drop Cloth" paint to change it up a little.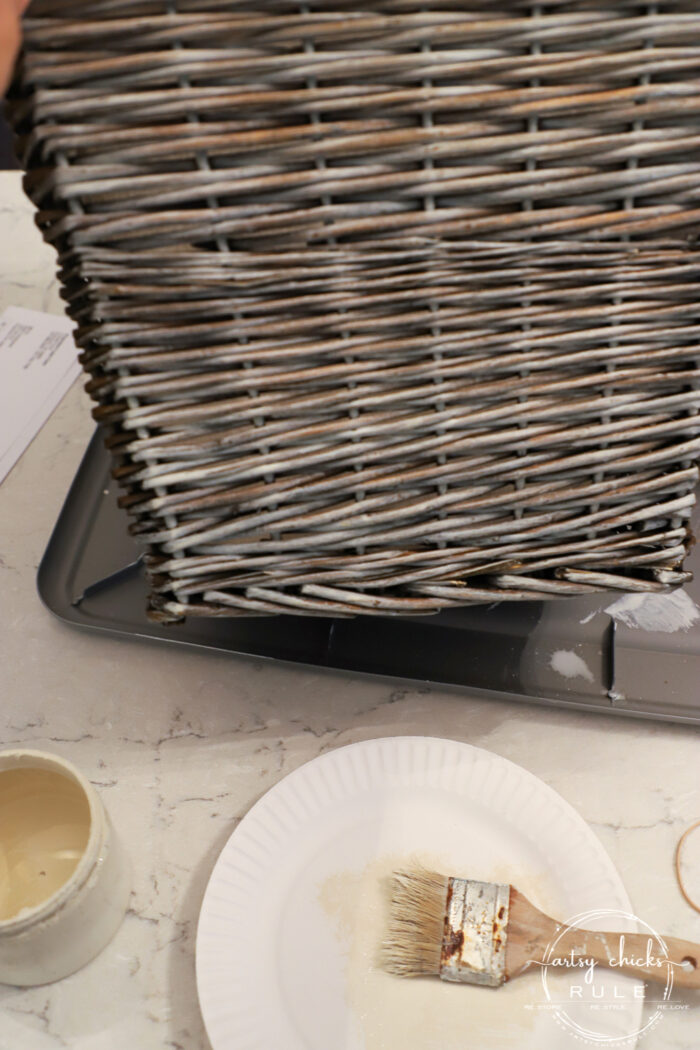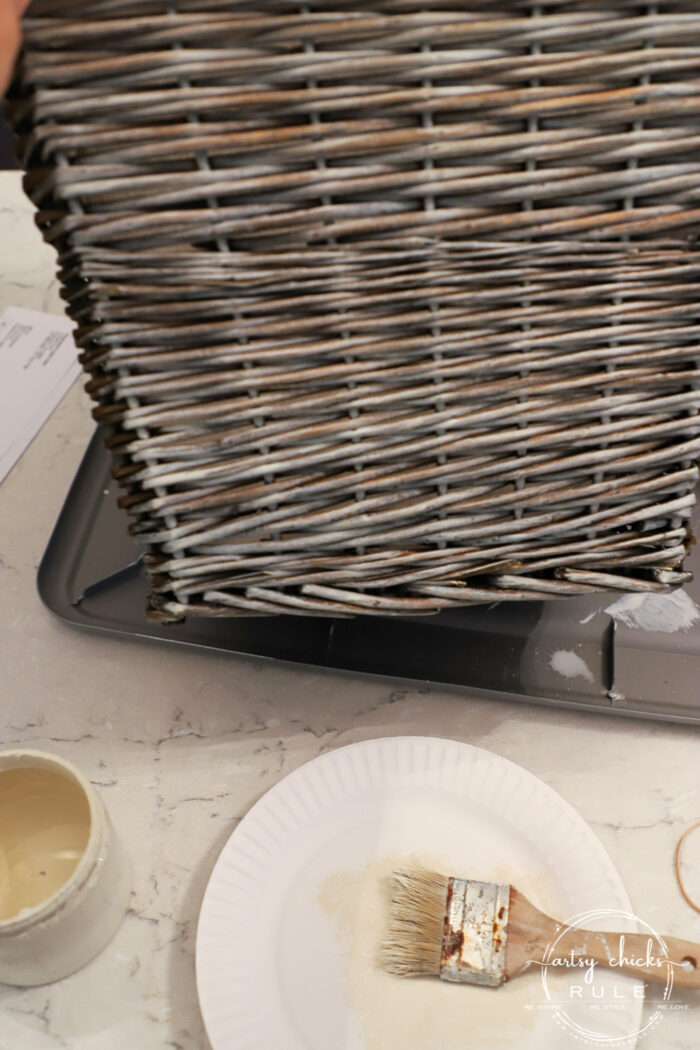 I went a little heavier with this one than I did the last one I did with this color.
If you missed that basket makeover, you can see it and another one >>> here.
I simply "dry brush" the paint on so that it doesn't cover it fully. I like seeing a little of the brown color underneath.
Want to know how to dry brush? Check out this post >>> here.
See how it makes it just look like a different color of weave…not like a painted basket?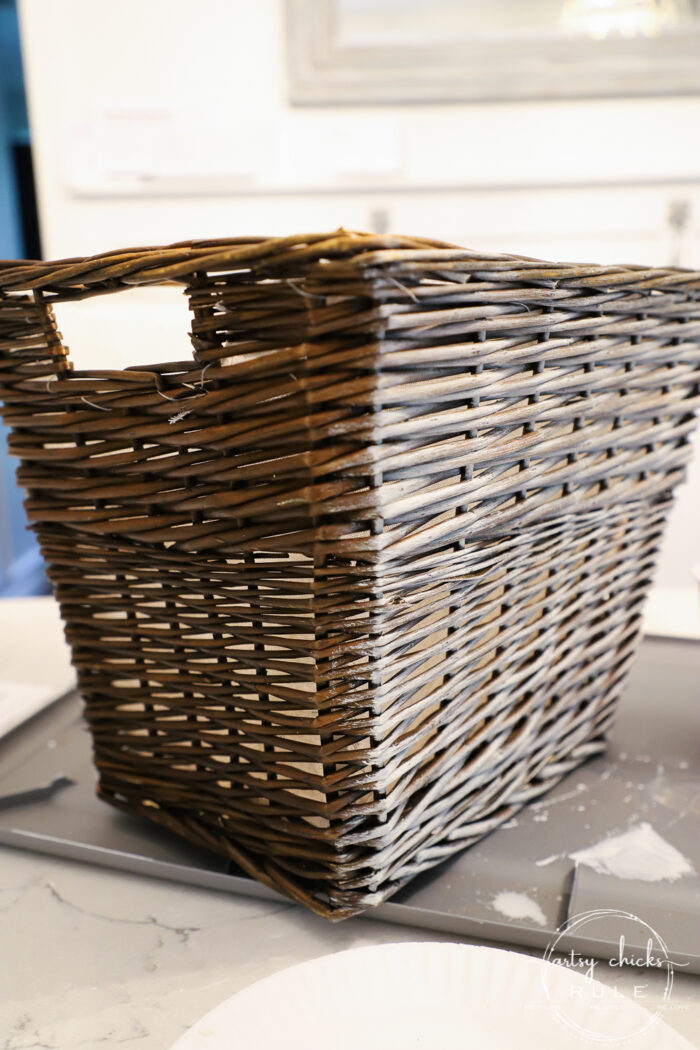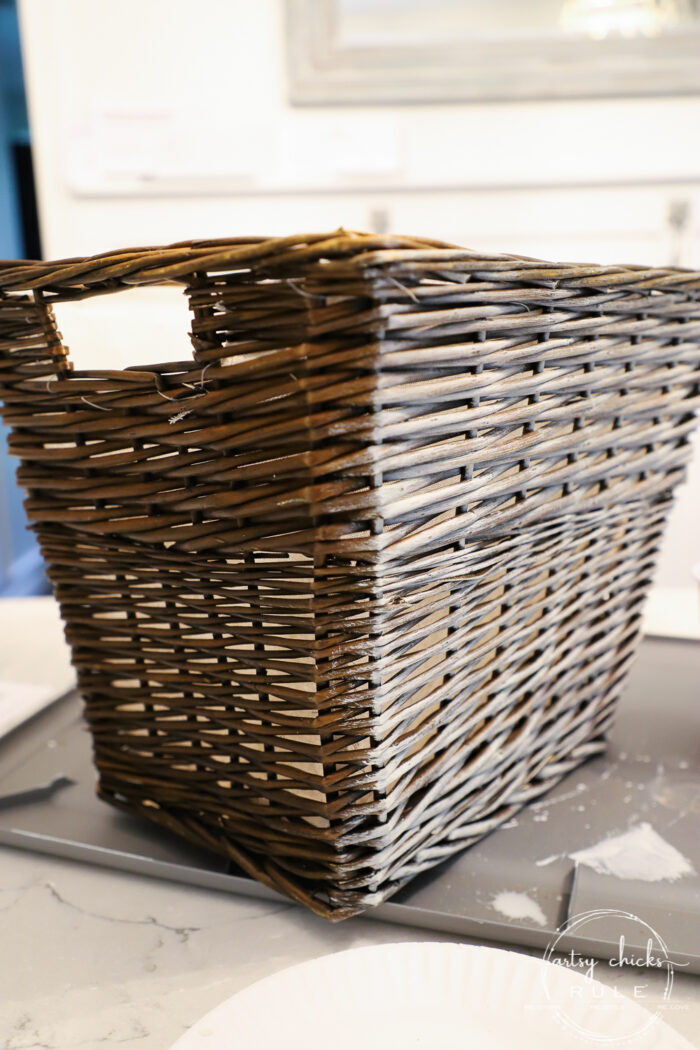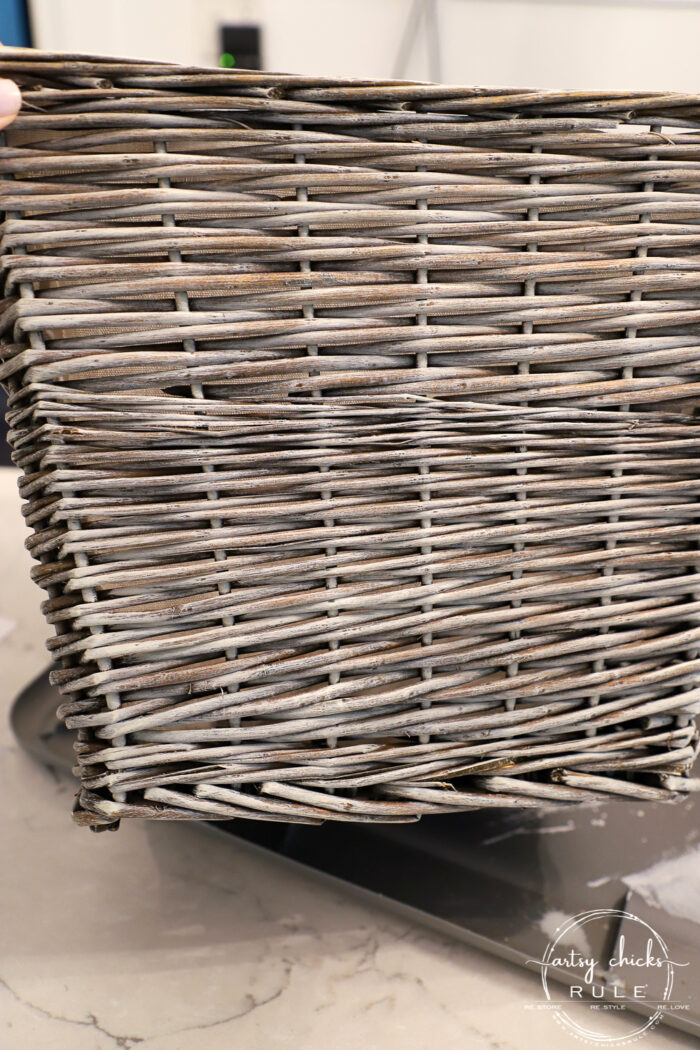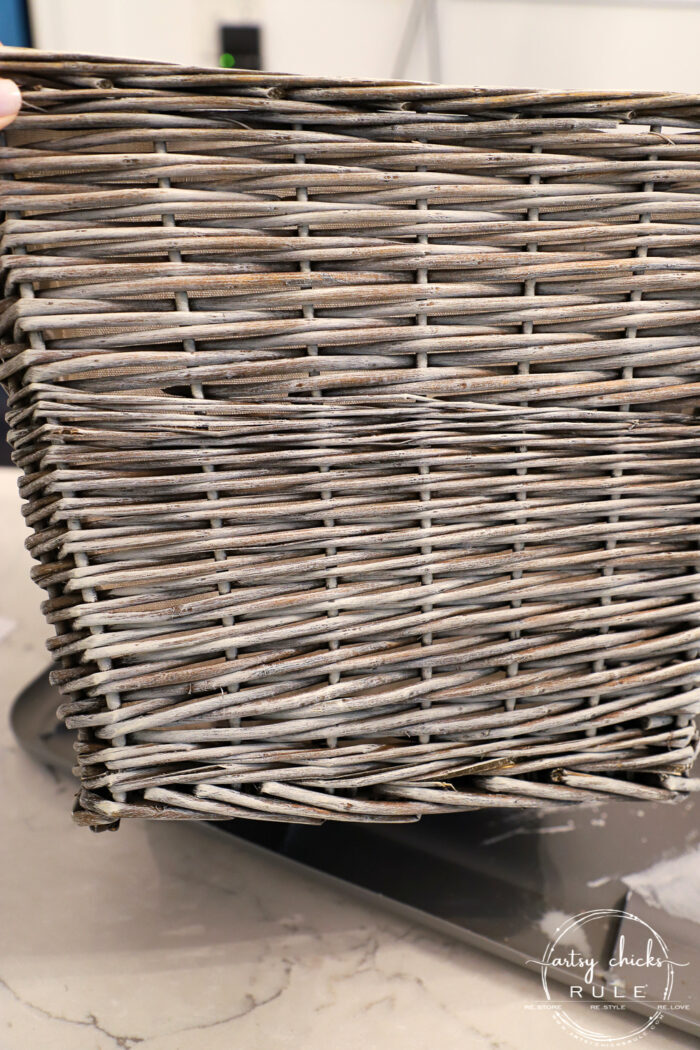 I love the subtle effect and it's so simple to do.
Next, I pulled this ceramic hanger out of my stash and paint it with the same color.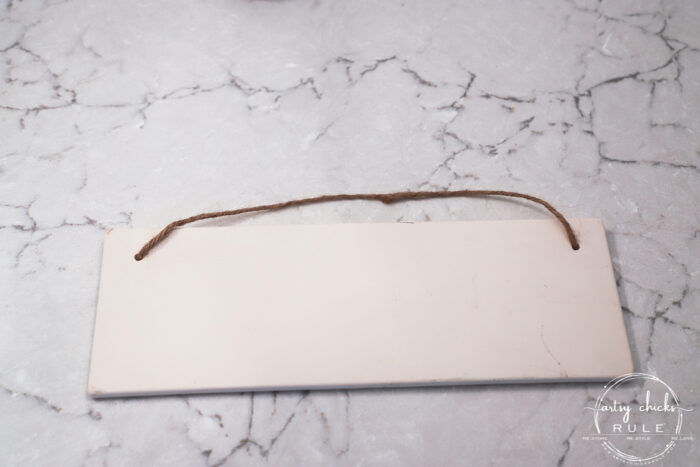 Then created this cute graphic for my pup, Ryder, and my daughter's pup, Maggie. (and used my Silhouette Cameo to cut it out)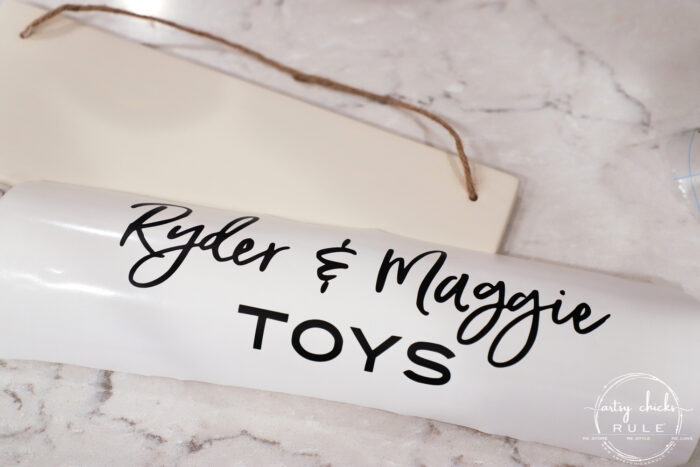 I just used the vinyl this time instead of using the cutout as a stencil.
So easy!
Don't have a Silhouette? I have other ways you can transfer graphics in this post >>> here.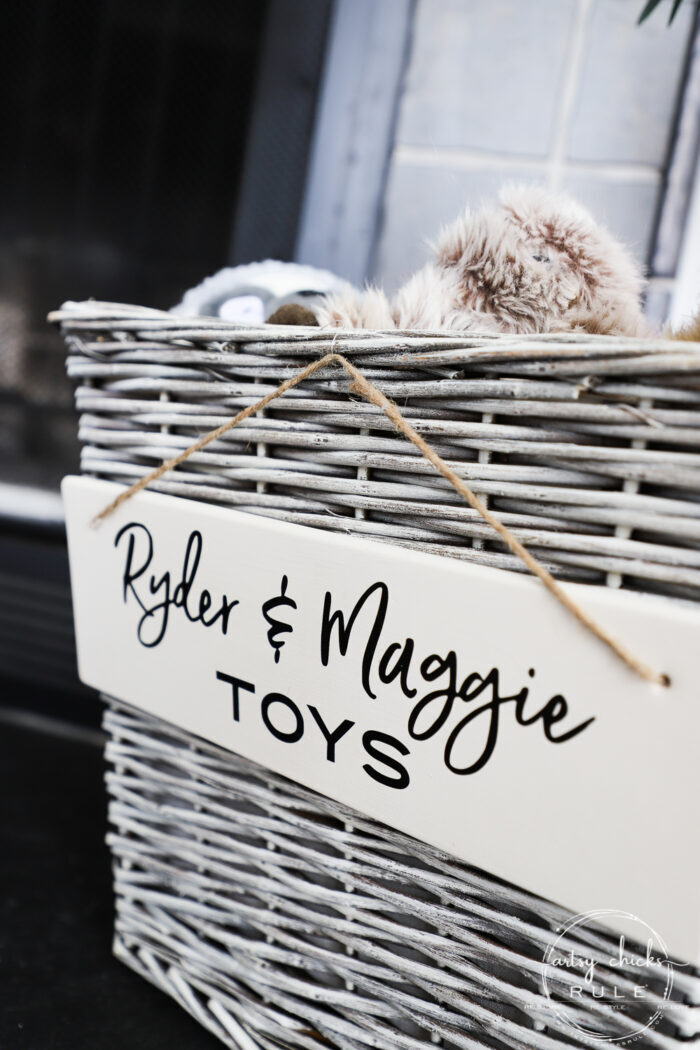 I hung it up with a little fishing line. If you look closely, you can see it.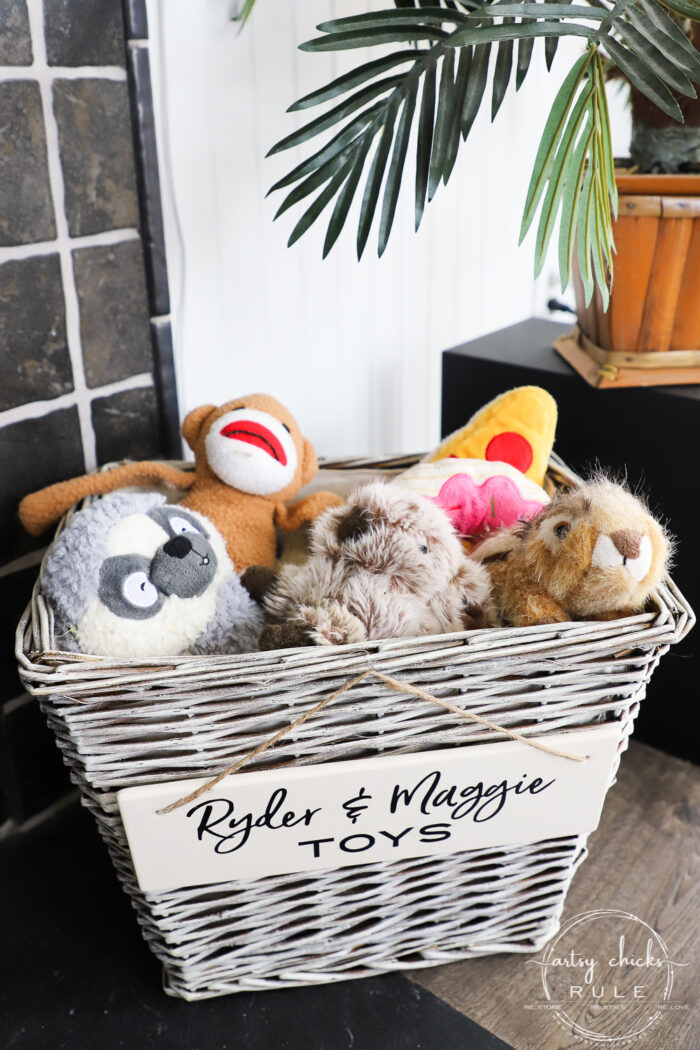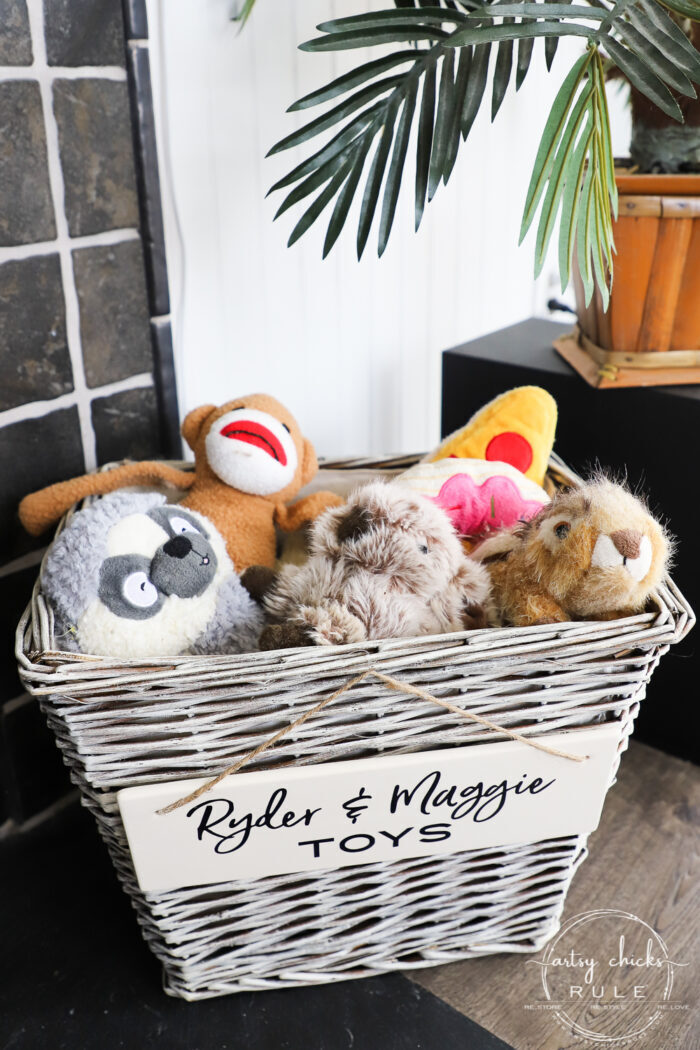 So many cute toys for them to play with.
OH, and if you hadn't guessed, I took these while we were at the beach this weekend.
This is the wall and fireplace that we are planning to remove, by the way. I'm so excited about it and thrilled that it will give us a little more room in the living space. More on that later. (Not sure what I'm talking about? Check out my Instagram page, click the "beach condo" circle at the top, and watch the stories at the end.)
Up close of the paint on the basket…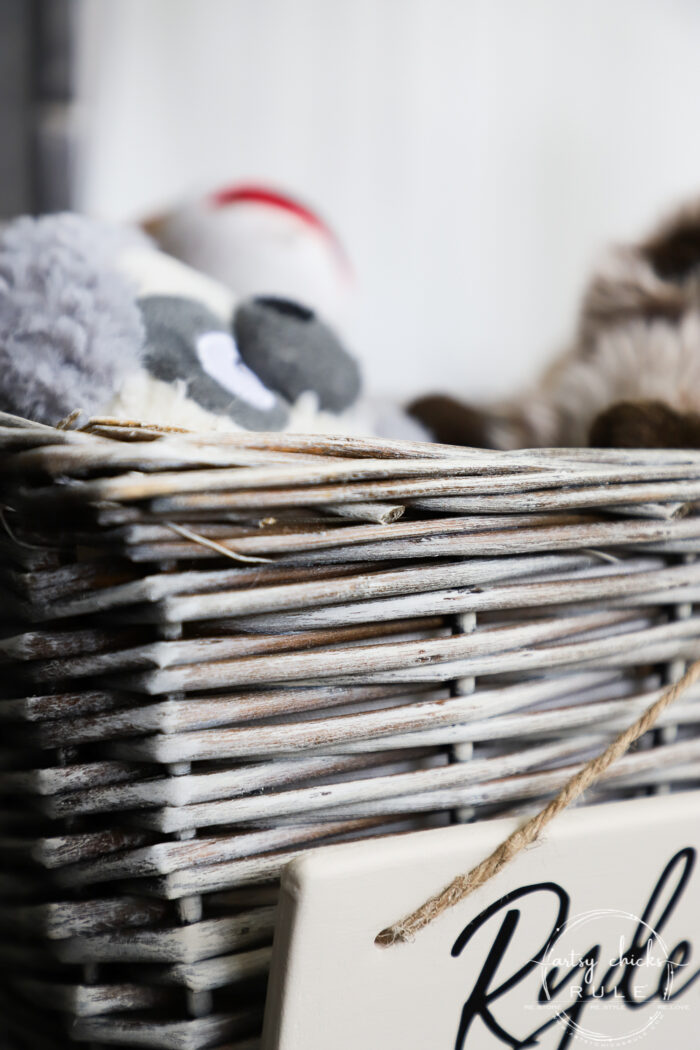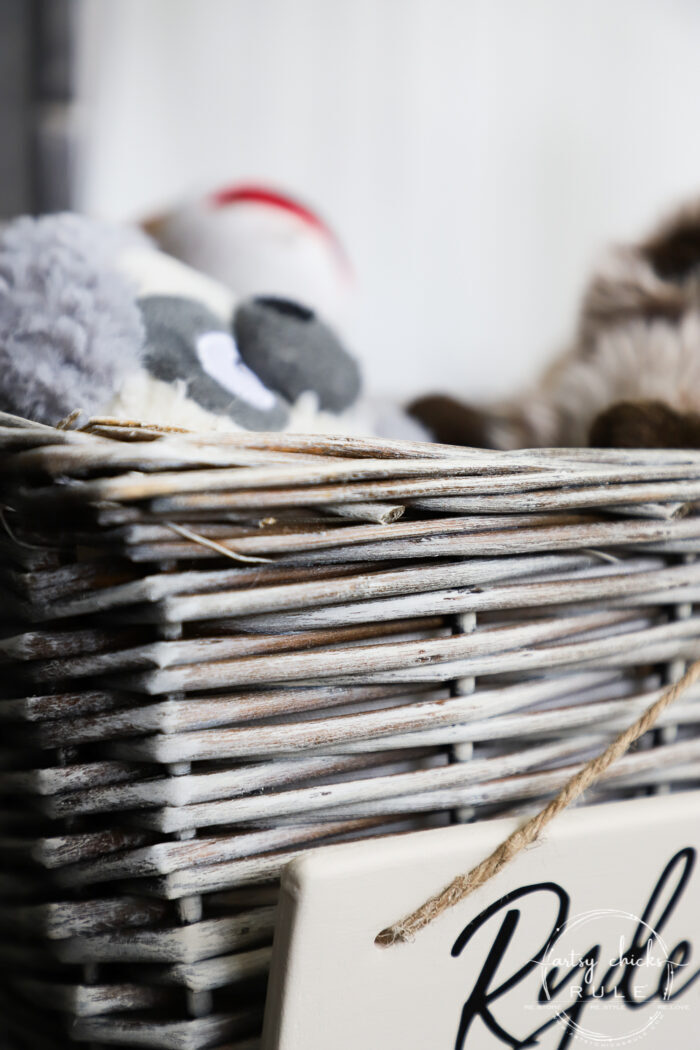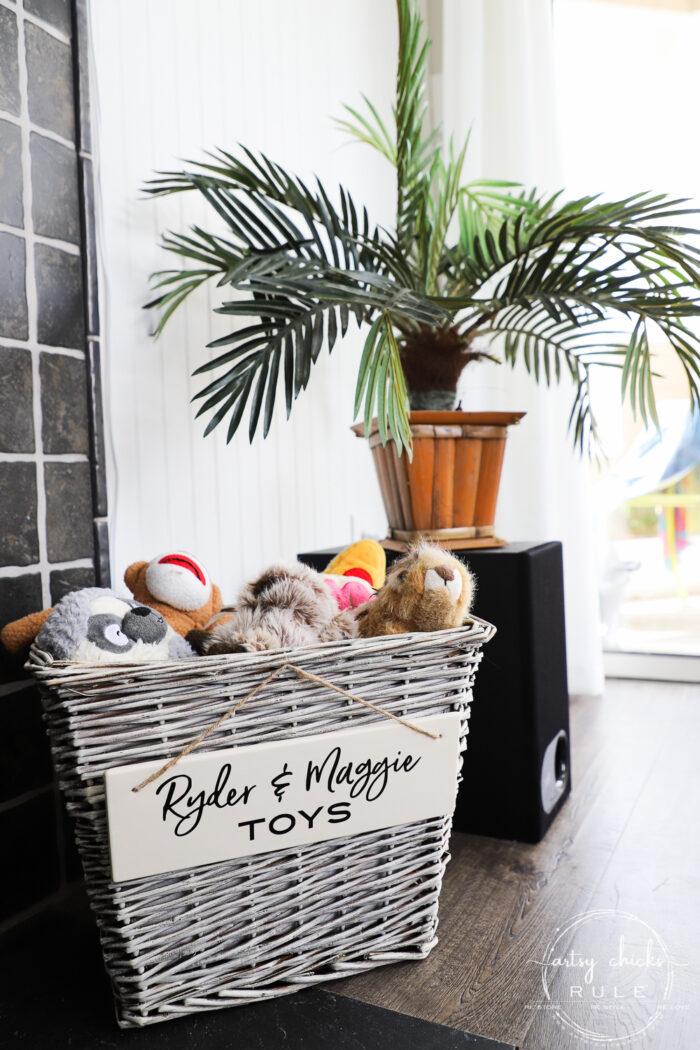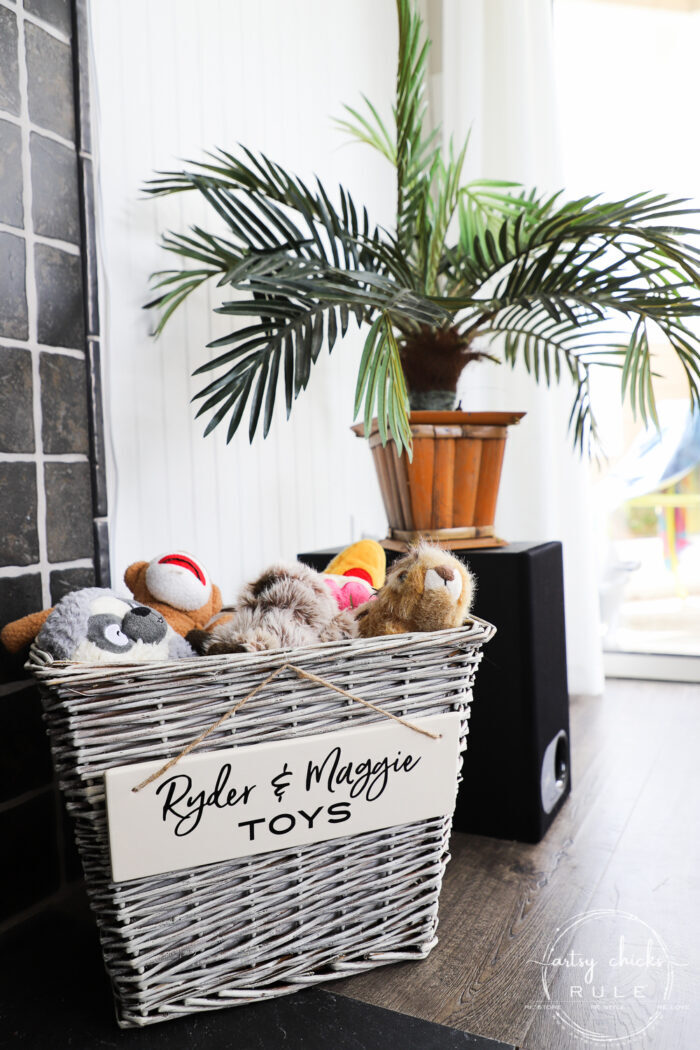 So sweet. We are ready for a visit with Ryder and Maggie! :)
PIN it to share it!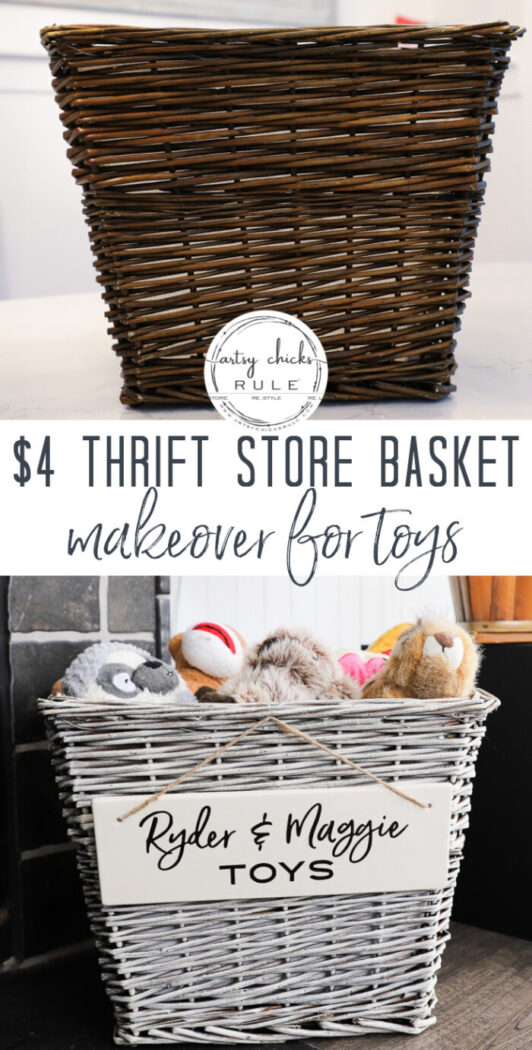 Missed any of the rest of the haul's makeovers? Check them out here:
I'll see you back here later this week with another one from the haul! Hope you have a wonderful week, friends.
xoxo