This post may contain affiliate links. Please see disclosures here.
Thrift store haul #4! Follow along as I give new life to each and every one!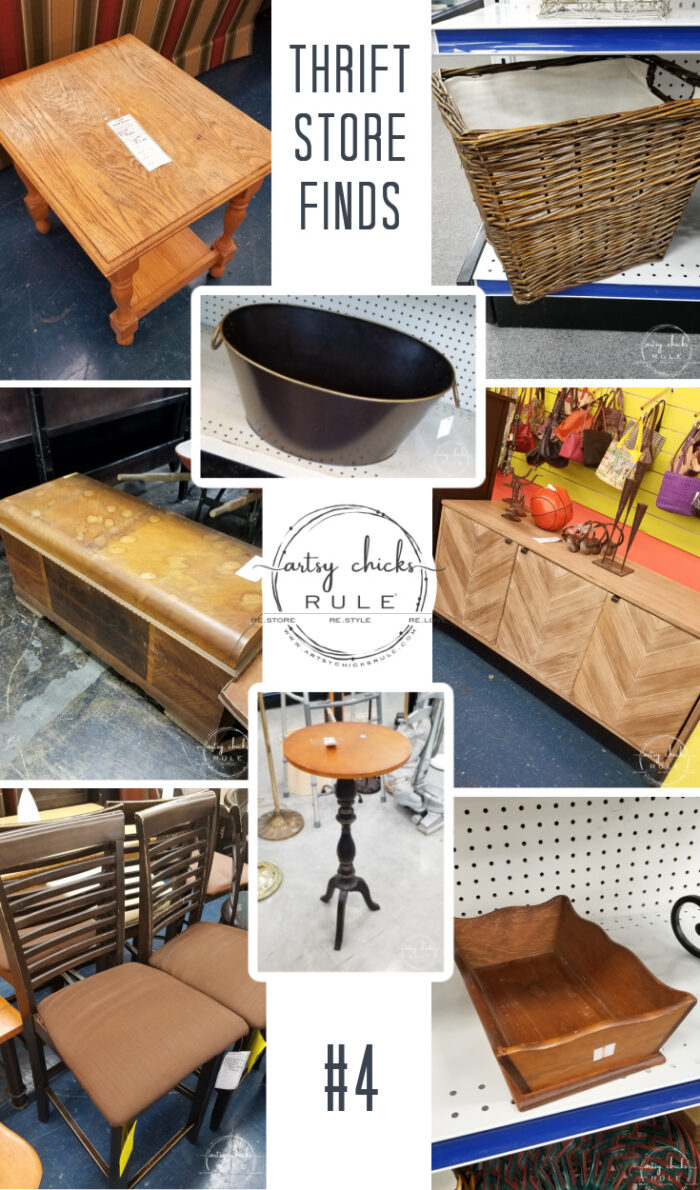 Hello friends!
Did you go thrift shopping with me yesterday on Instagram?? I am running a little behind right now since we had the hurricane come through, then we lost power for over 13 hours so I didn't get to go shopping like I planned on Tuesday. (power was out all over)
I wasn't sure I'd be able to fit in shopping and writing the post all on Wednesday but I am determined to get it done so I can get busy on these makeovers.
Anyway, if you watched my stories yesterday on Instagram, you know I missed going by the ReStore. They close too darn early these days!
I may go tomorrow (Thursday) so it's quite possible my haul #4 might end up a bit bigger. We'll see. ;)
But for right now, this is what I found and I'm rolling with it. lol
Let me first remind you that I did not bring all of these things home. But I think it's fun to share some of the good deals or fun finds with you anyway, even if I don't decide to bring them home. You know, to sort of show you the kinds of things you can find out there.
Are you ready to see it all?? (you can probably still watch my stories over on Instagram for a bit today too if you missed it yesterday)
First stop…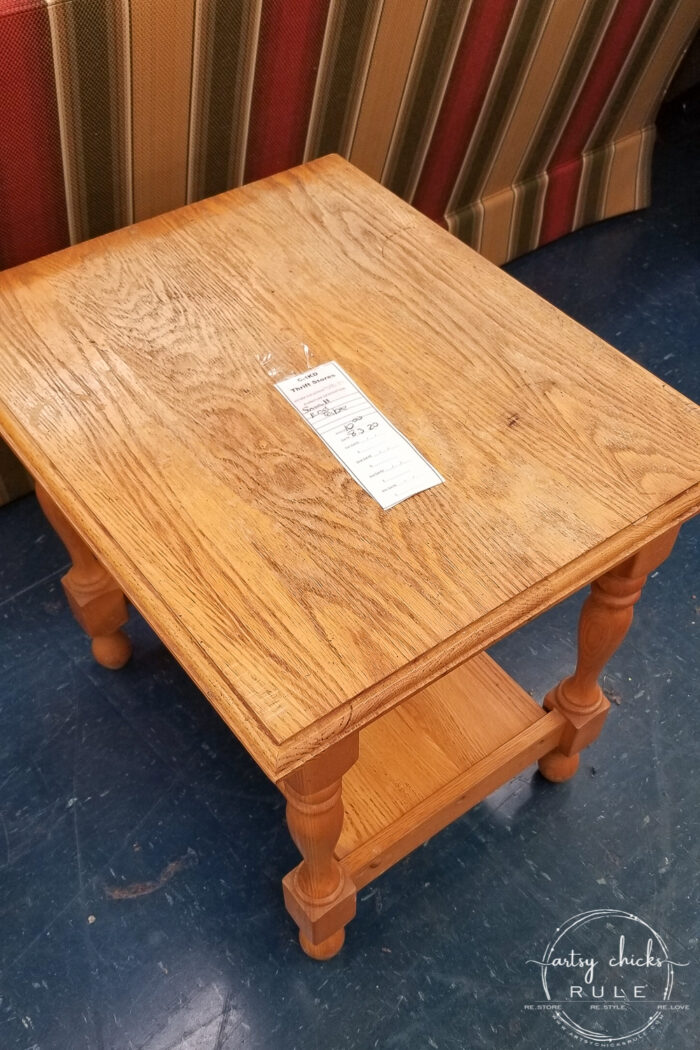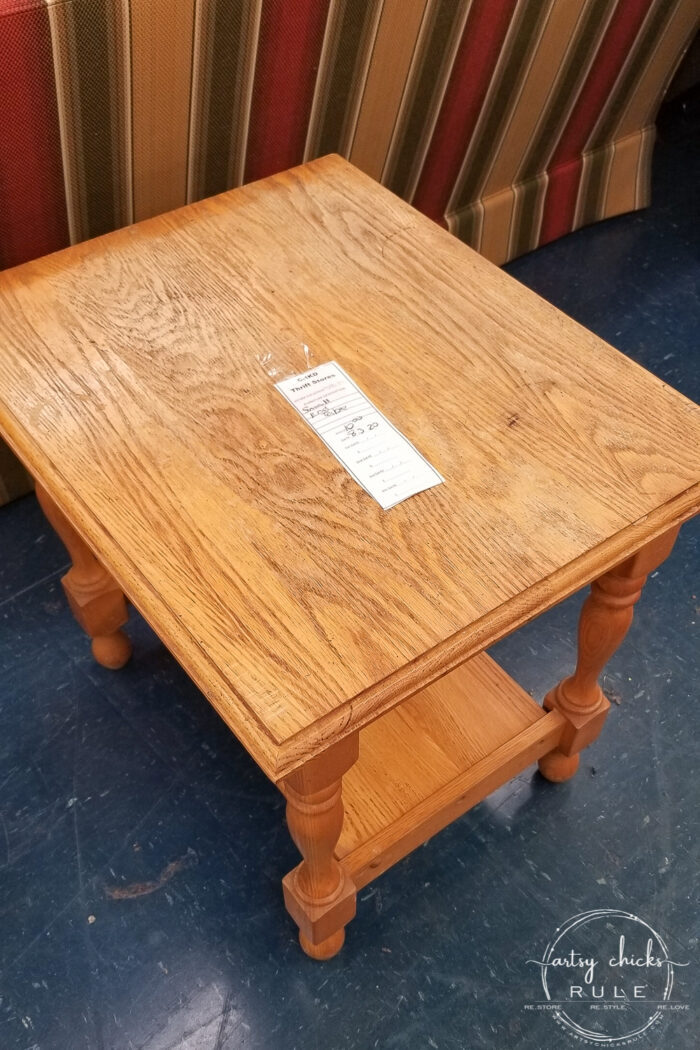 The very first stop I found this end table. This thing is solid wood and HEAVY.
I couldn't pass it up for $10.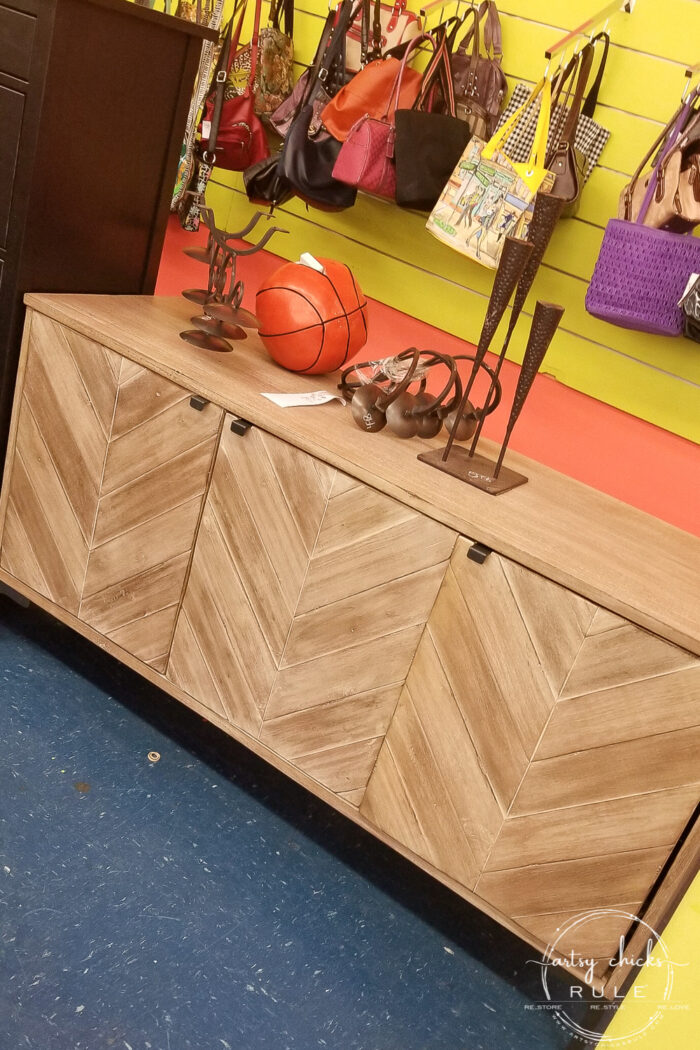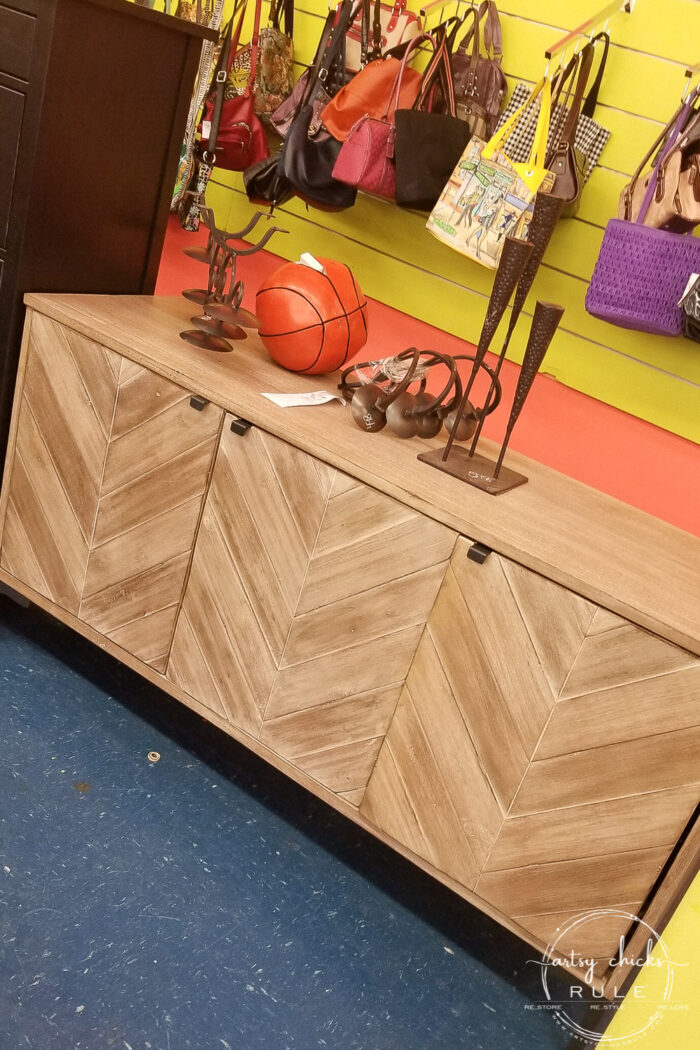 The same store had this and if I remember correctly it was $100. Isn't it pretty??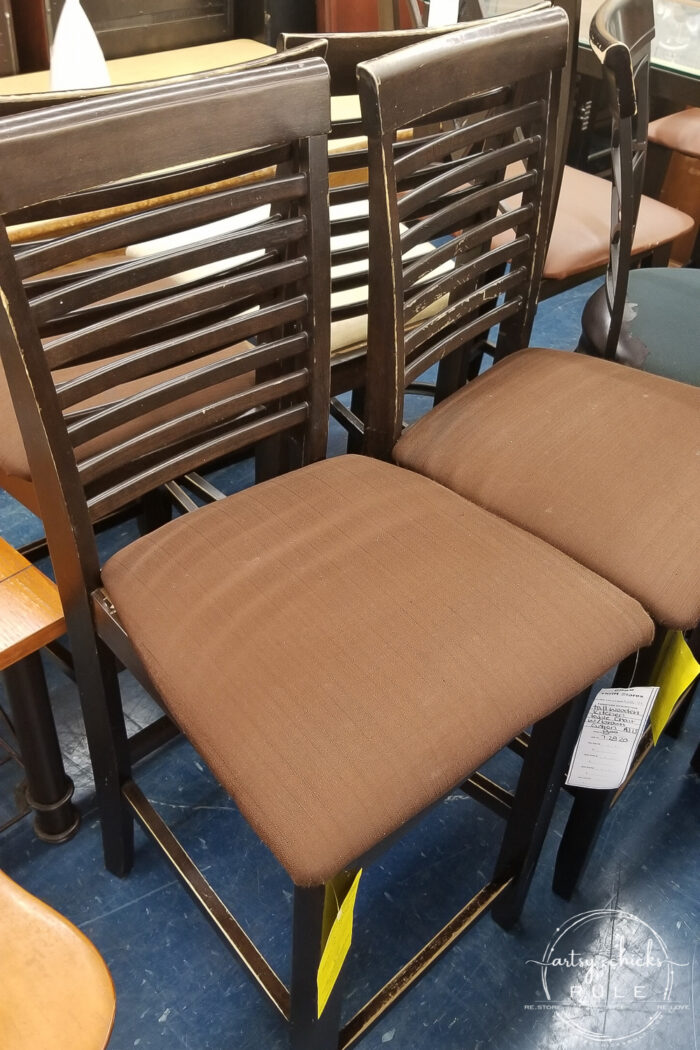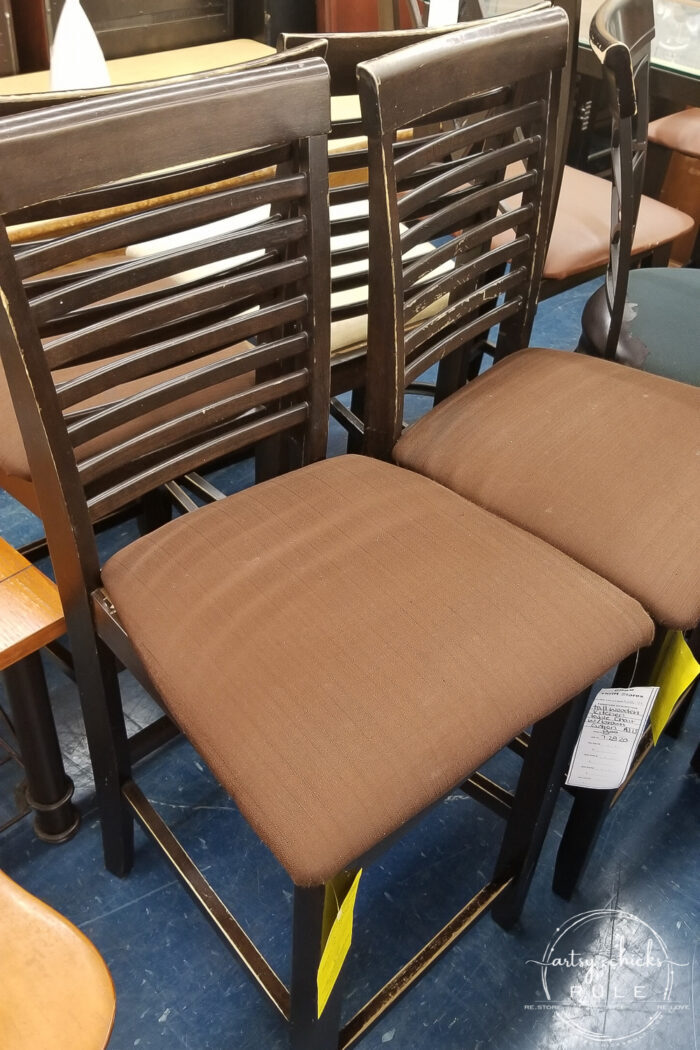 And check out these 4 barstools at $8 each. Wow!! What a deal.
All they need is a little love in the form of paint and new fabric.
Second stop…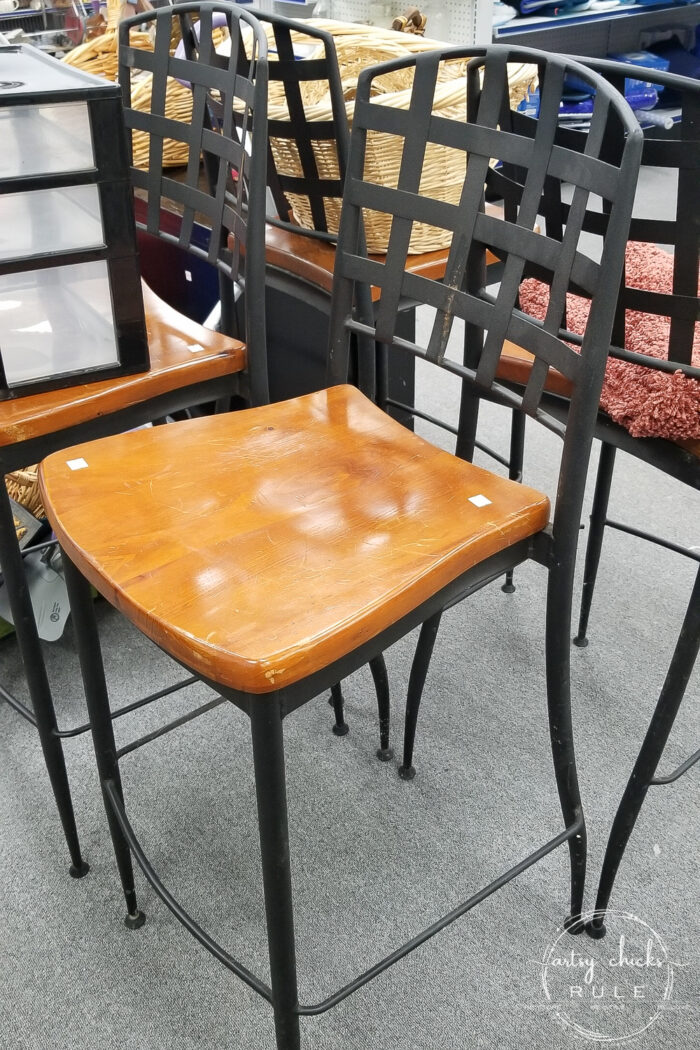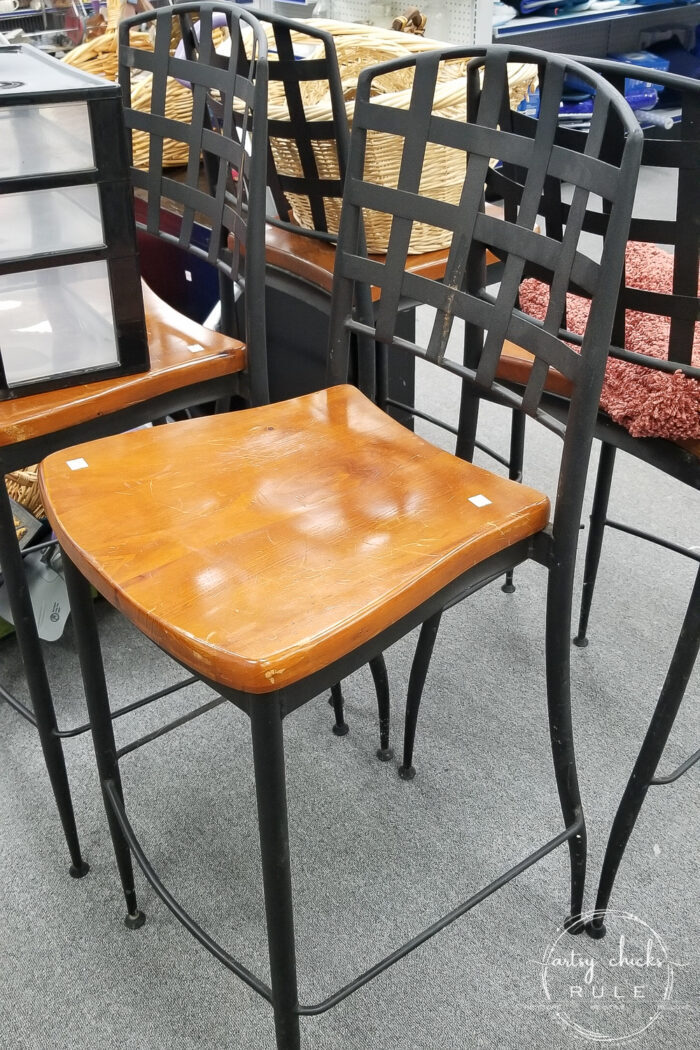 And look what I found at my second stop. Four more bar stools!!
And these were an even better deal… 4 for $25.
All they need is some spray paint and new stain on the seats.
I did not buy these but I think I may go back for them tomorrow…hopefully they will still be there!
We'll see.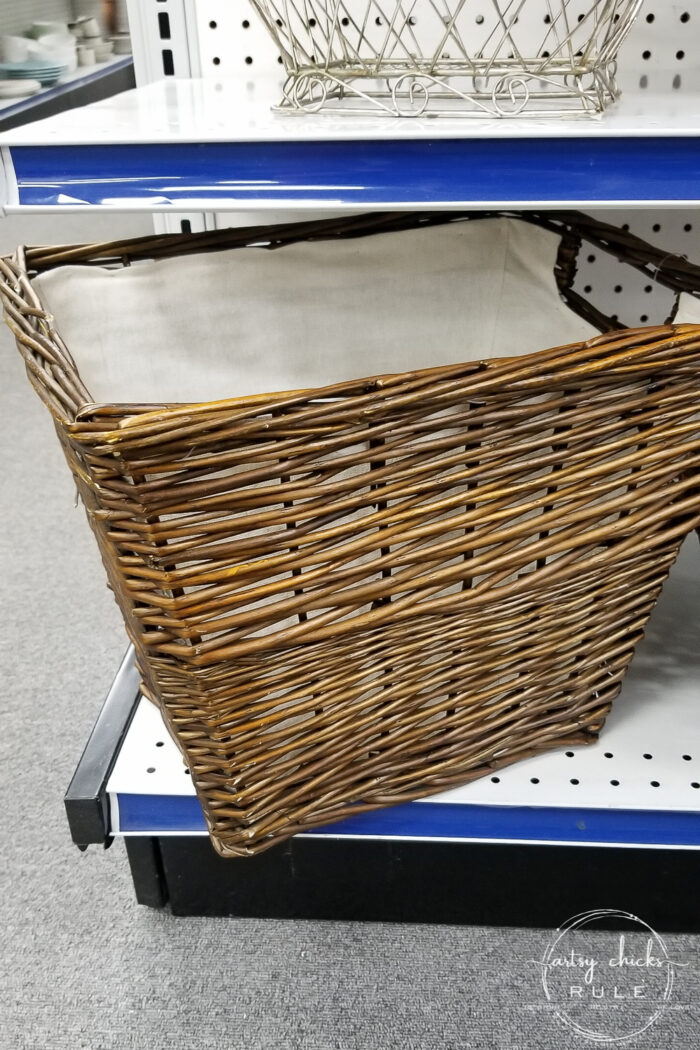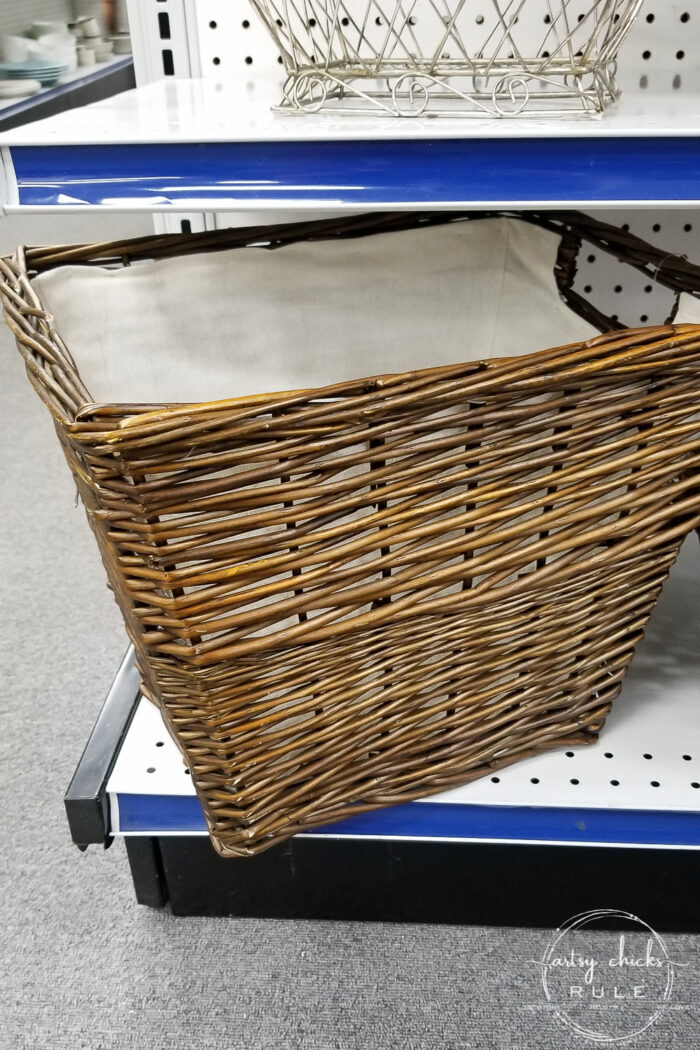 Y'all know I'm a sucker for a basket, don't ya? $5…it came home with me.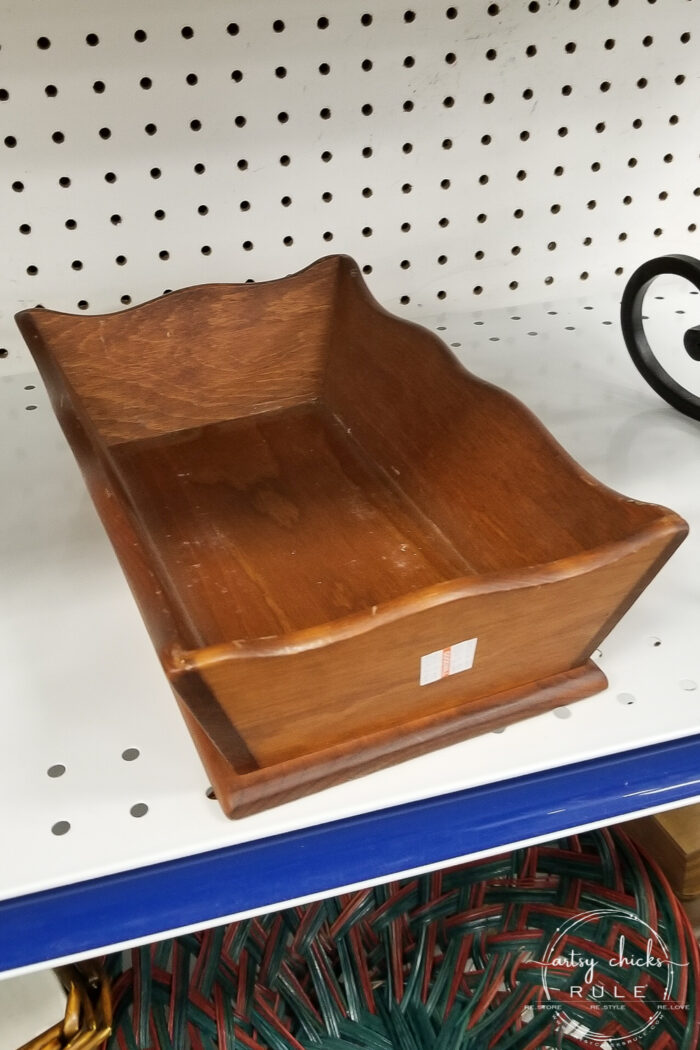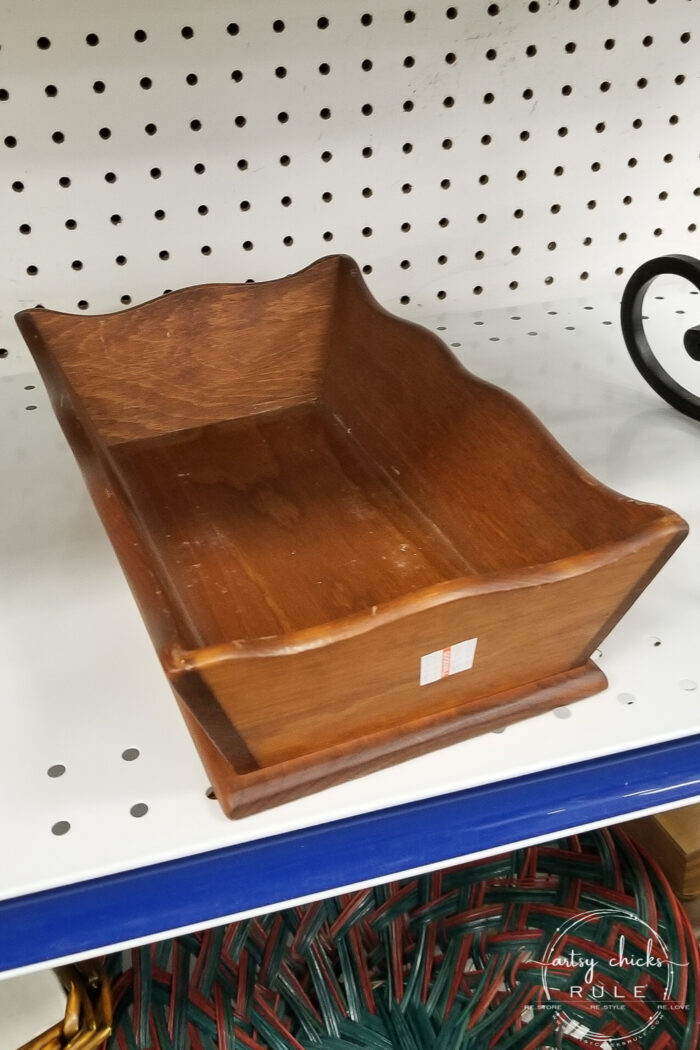 Cute wooden dish… $3. Yep, it came home with me.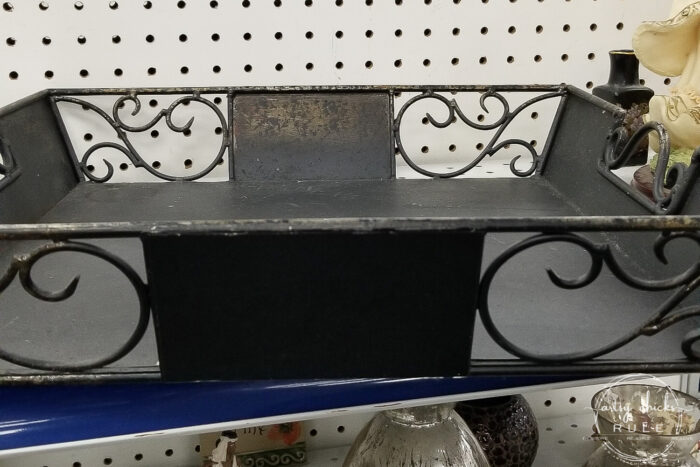 Metal scrolly tray?? Yep, it also came home with me.
Third stop…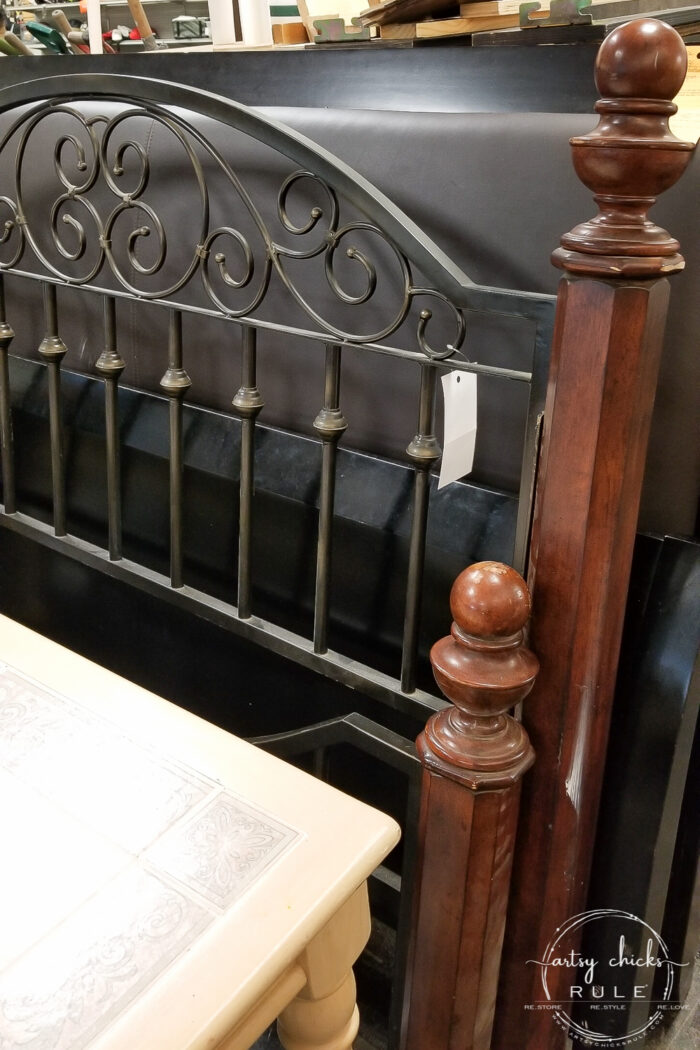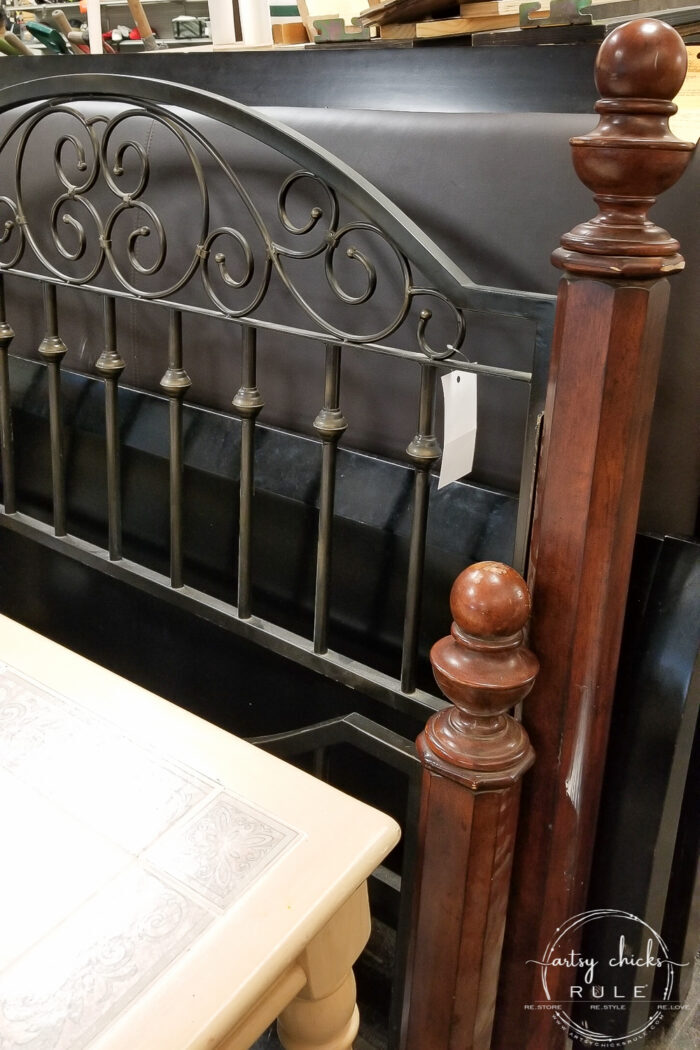 This pretty metal and wood headboard/footboard. $69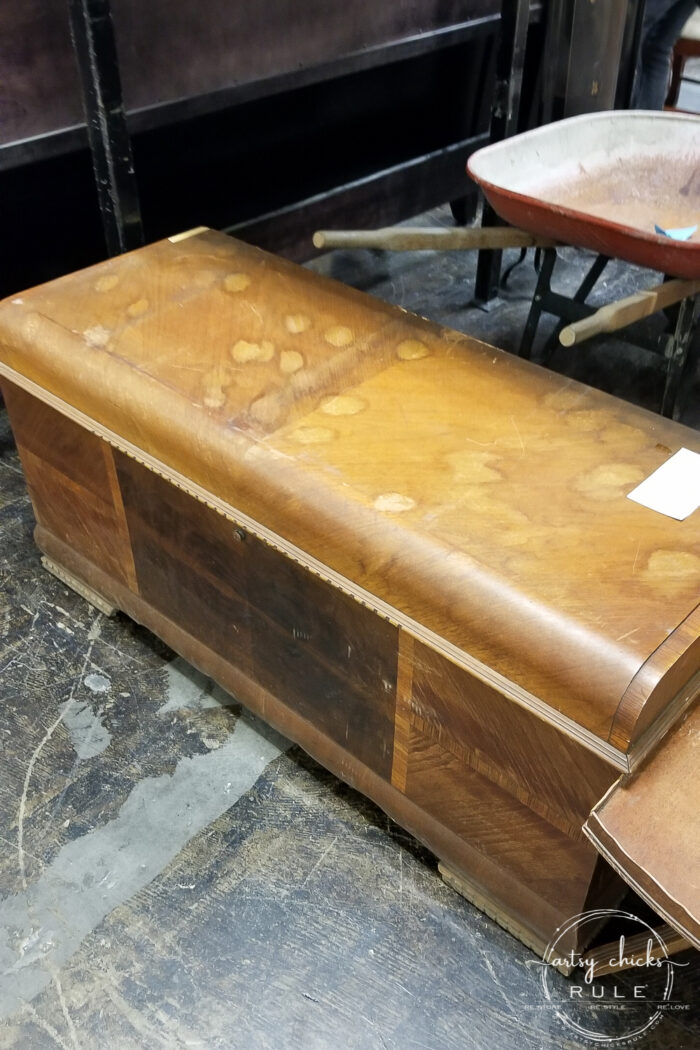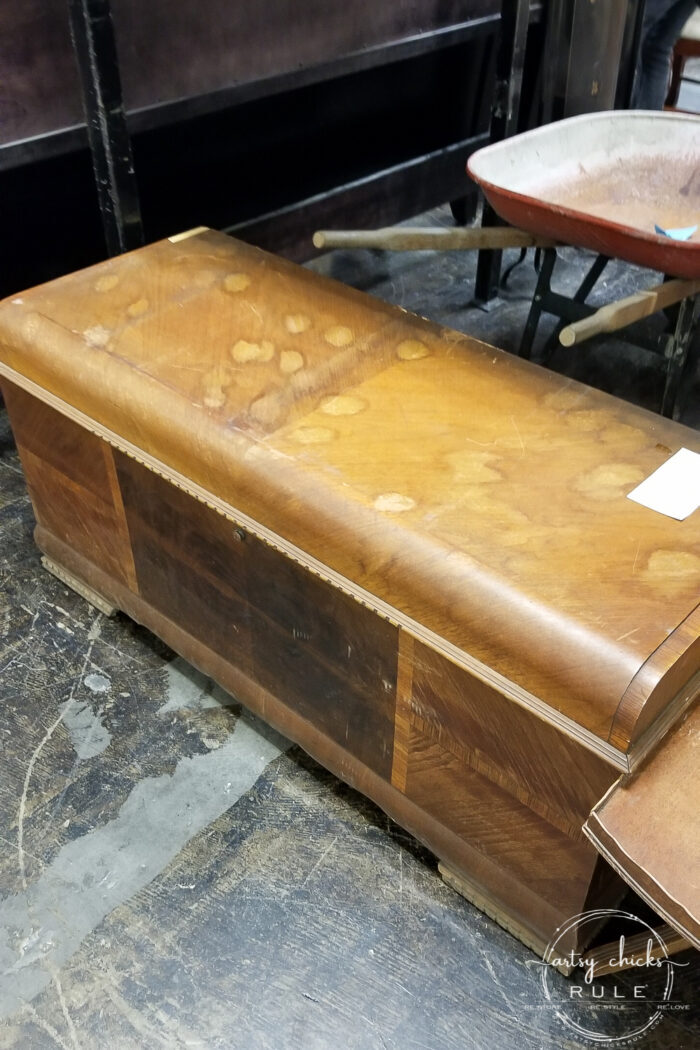 I really wanted to bring this chest home with me but I didn't. It was $40. (and I couldn't get it open)
Fourth stop…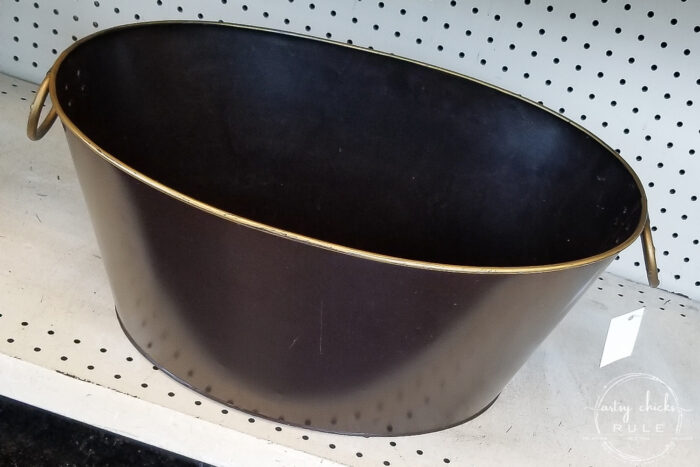 Tin bucket?? Yes, I have plans for you! $6 and it came home with me, of course.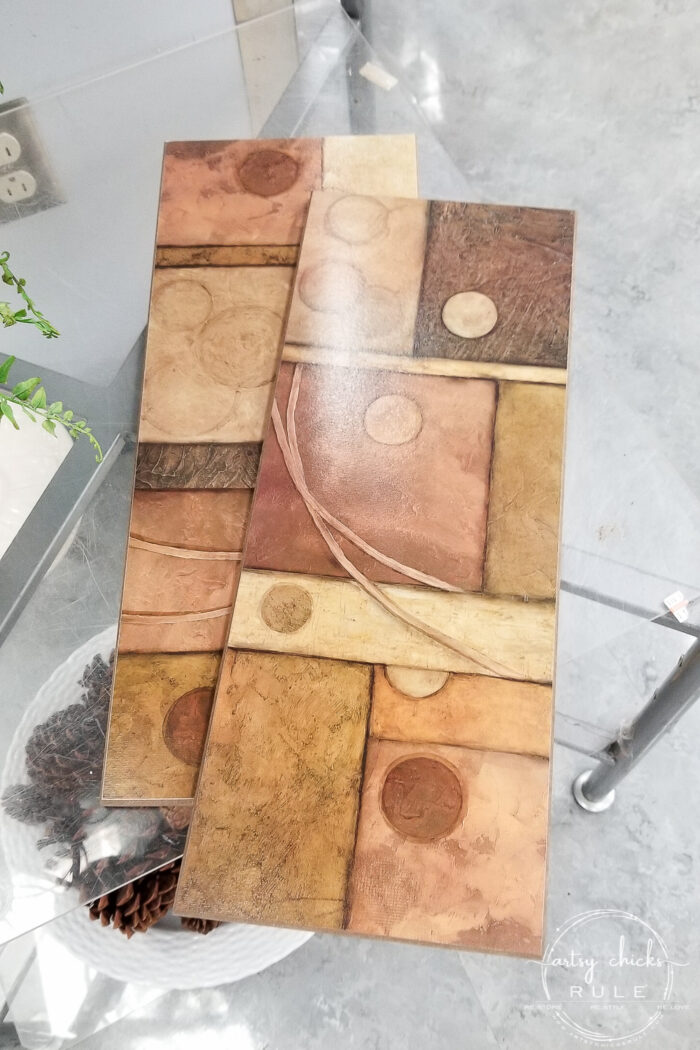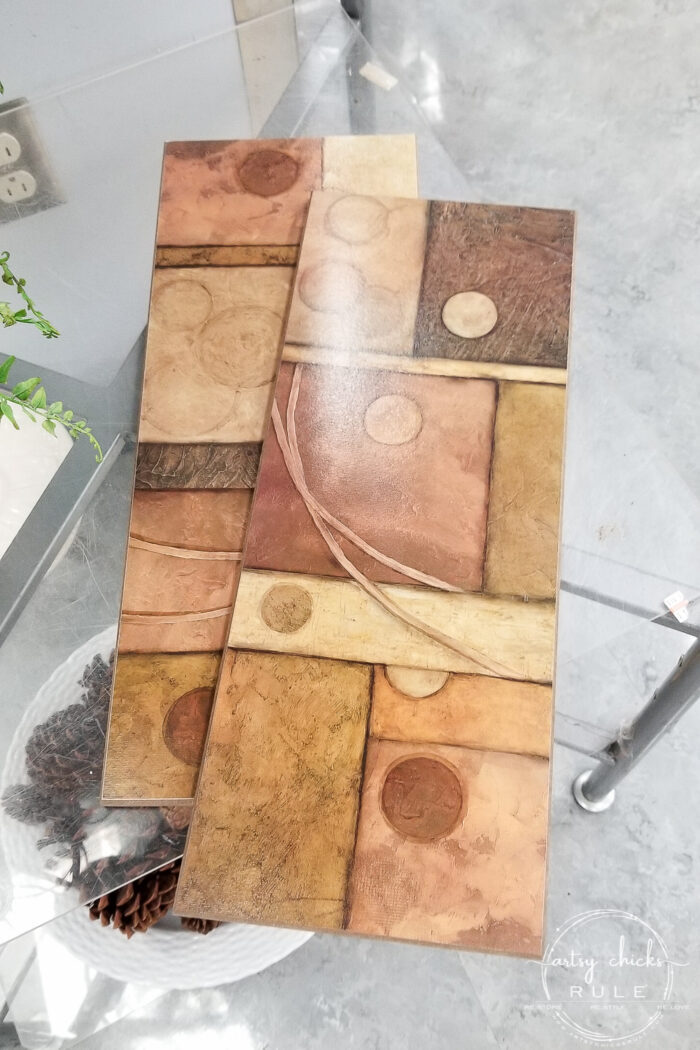 These were just two flat boards…$3 for the set. Perfect for signs so they came home with me.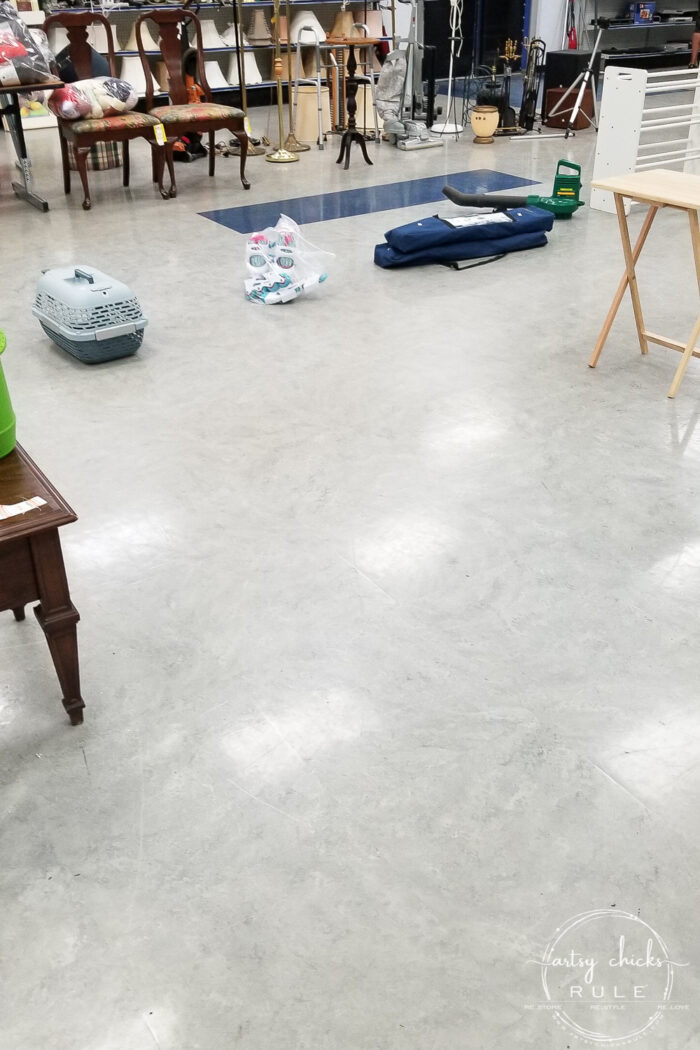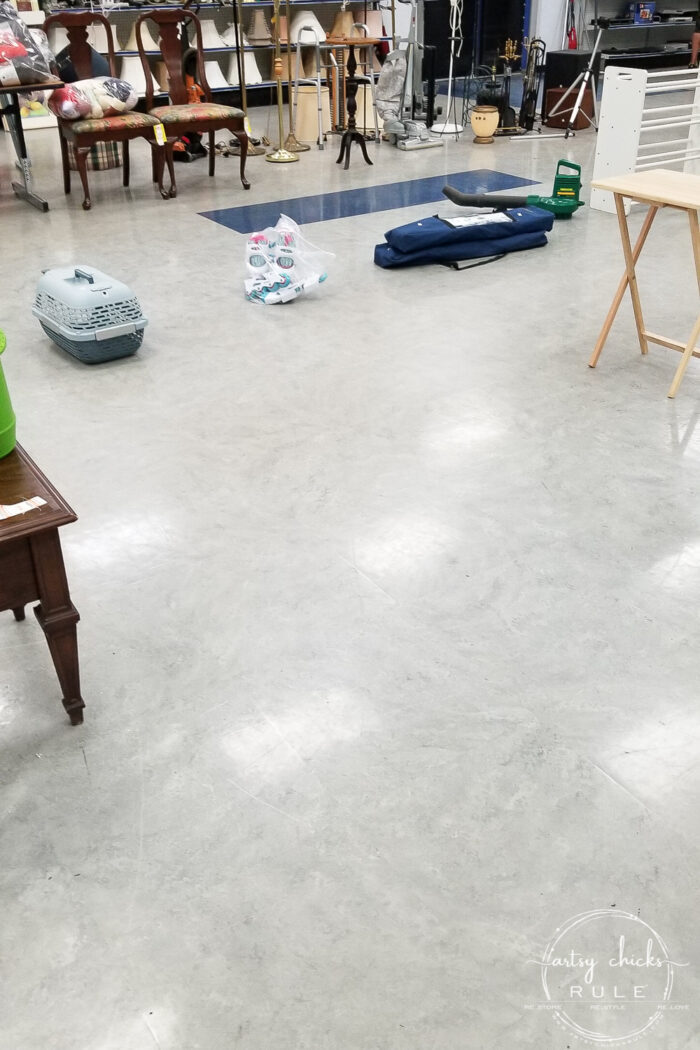 And as I got back to where this store usually has the furniture, I again found it mostly empty.
It was empty the last time I came here. Not sure what's up with that?
But I did find this…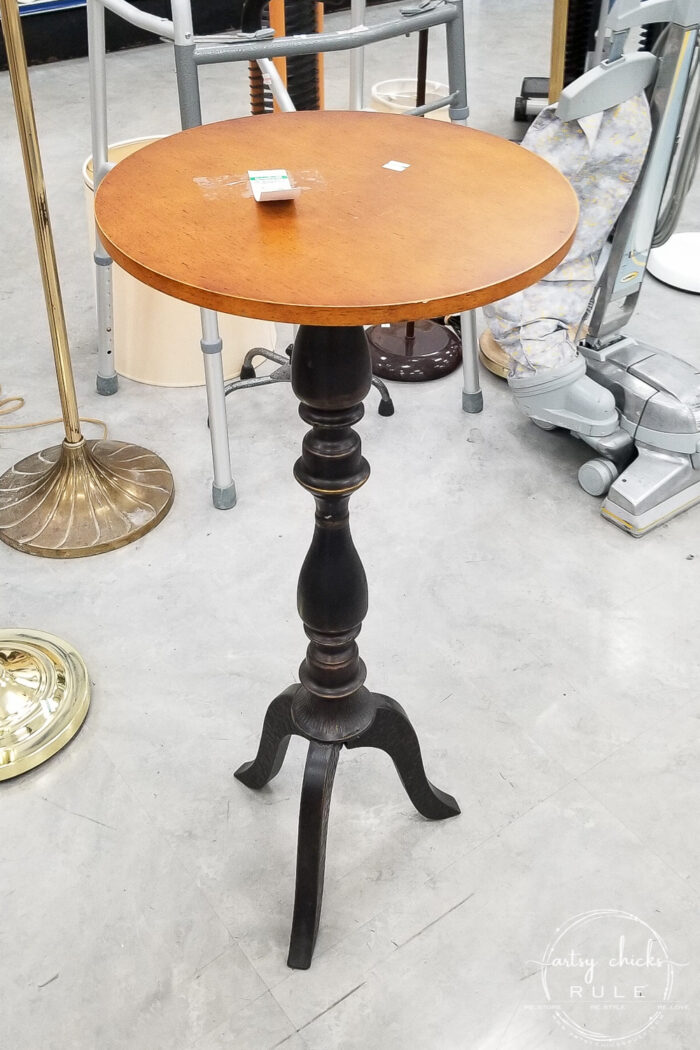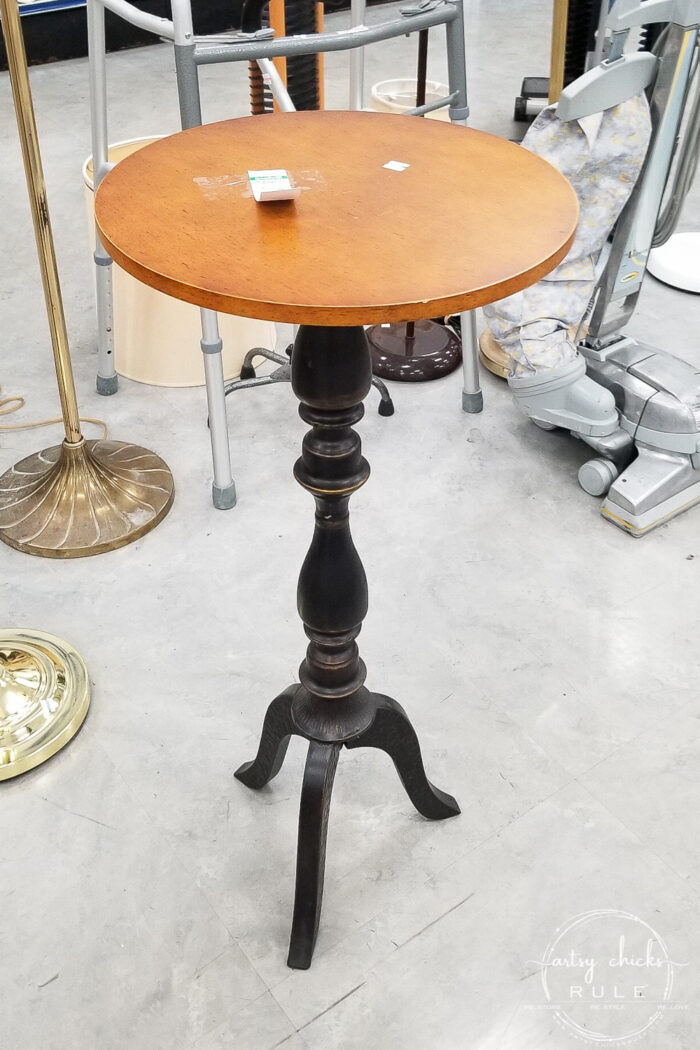 $10…brought it home with me.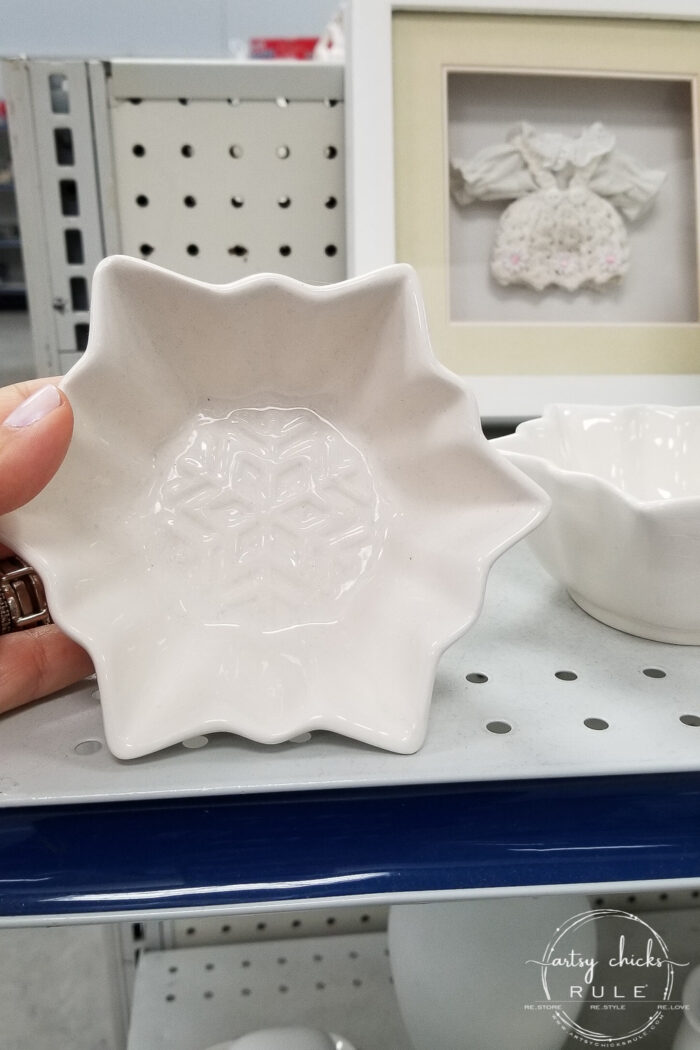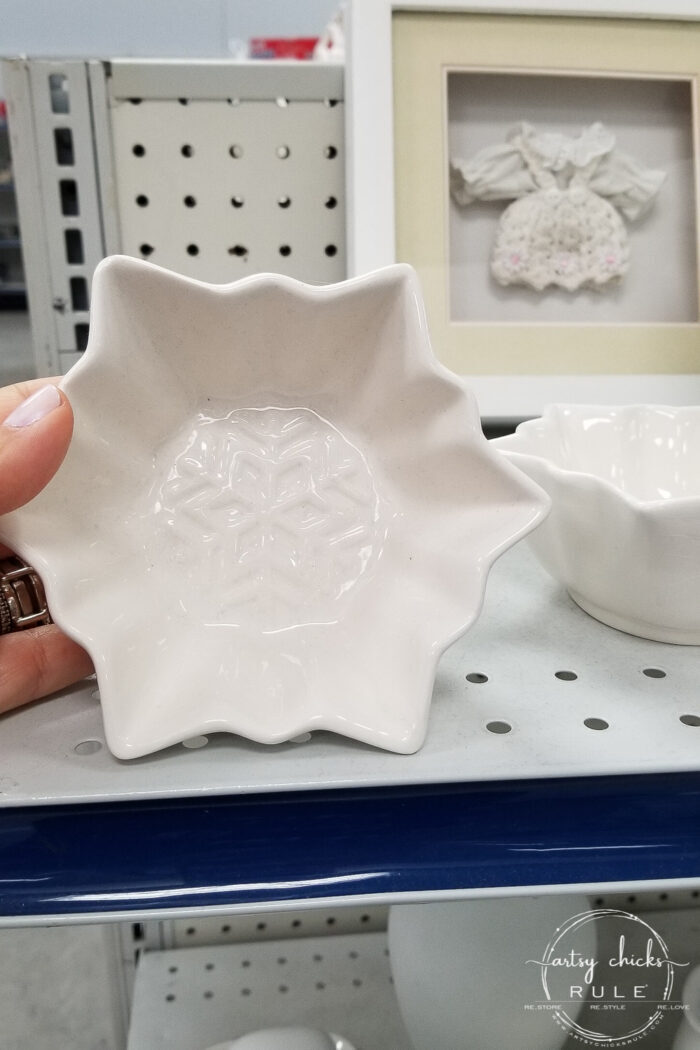 And look at these sweet snowflake bowls, 3 for $3.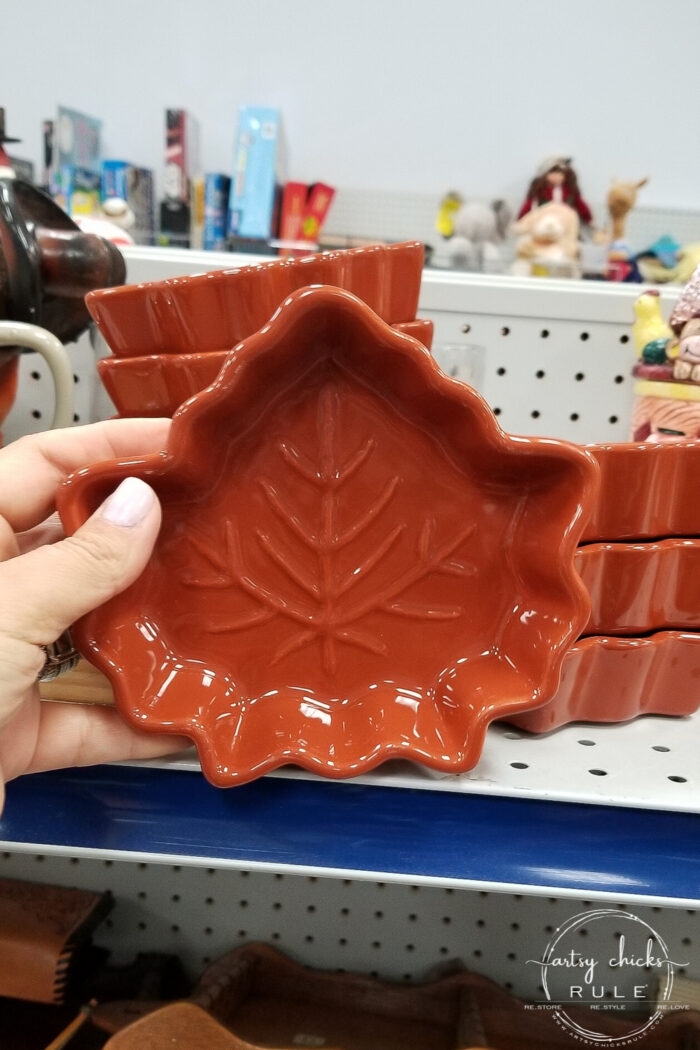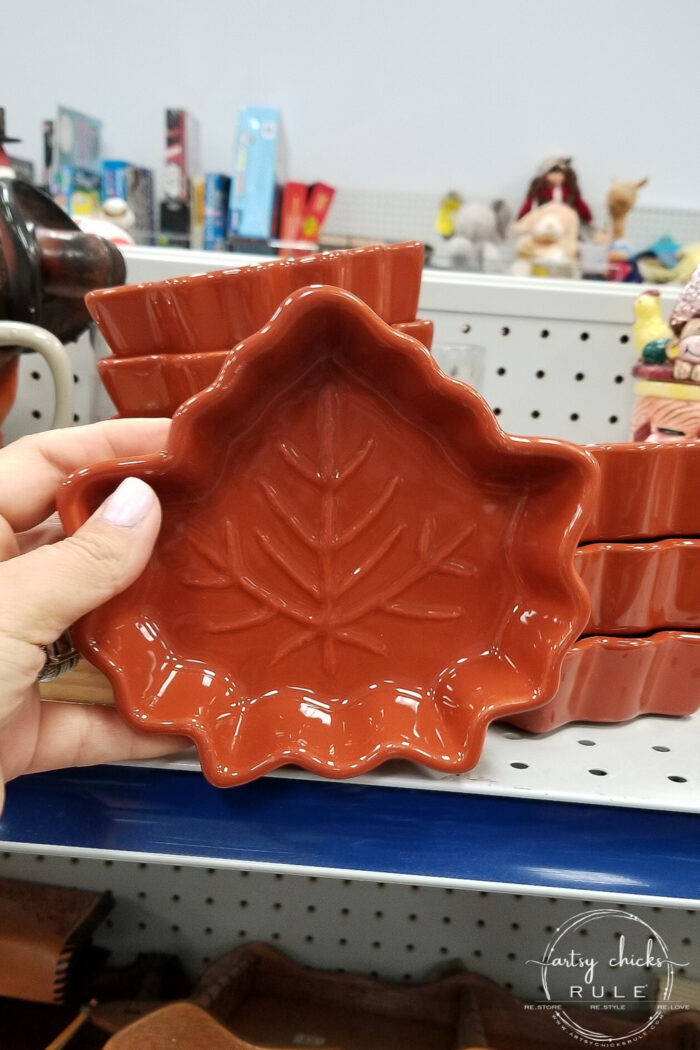 And some small dishes for fall, 5 for $3.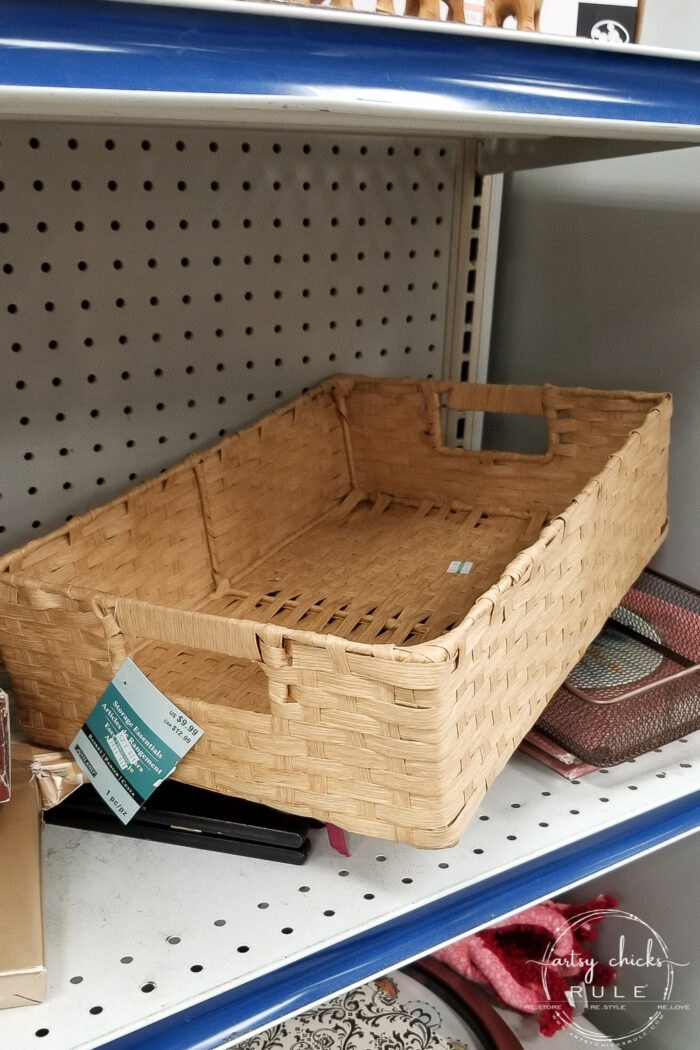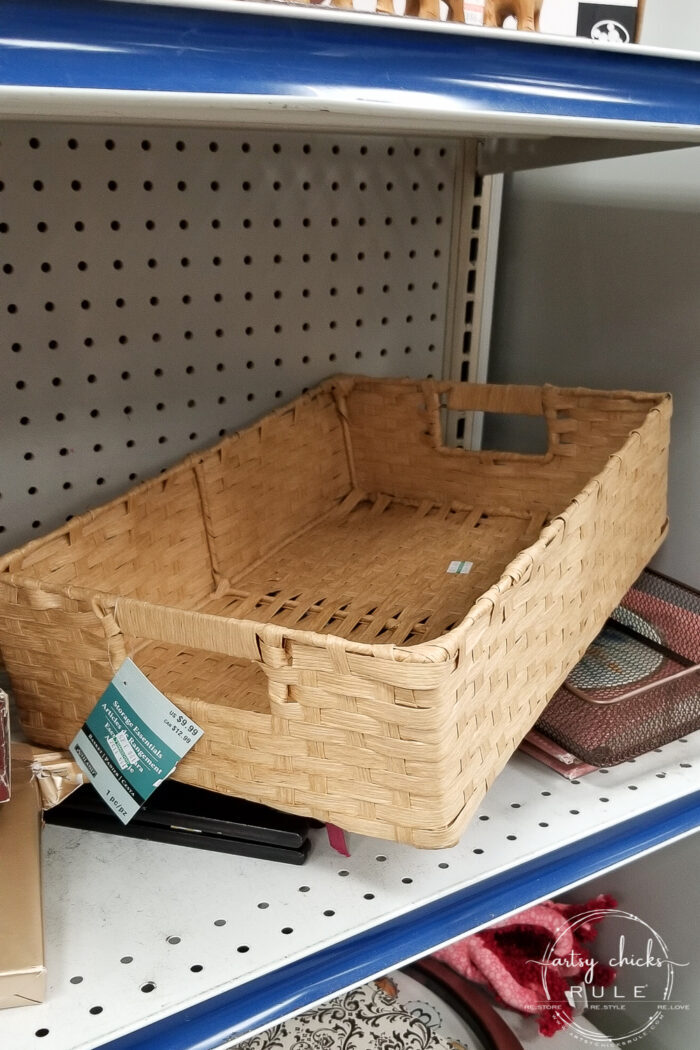 Loved the shape of this basket that was brand new with tag. For $3, it came home with me.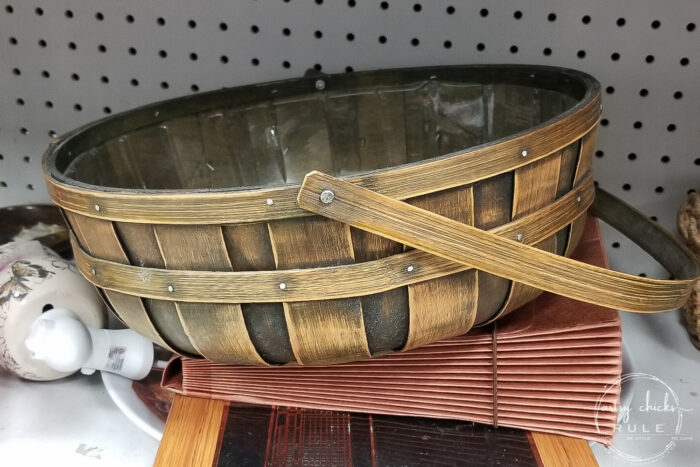 Or how about this cutie for fall?? It's perfect and I don't need to do a thing to it except add some fun fall goodies inside.
Be on the lookout for this one in September or October because it came home with me. $4
And a few more fall things…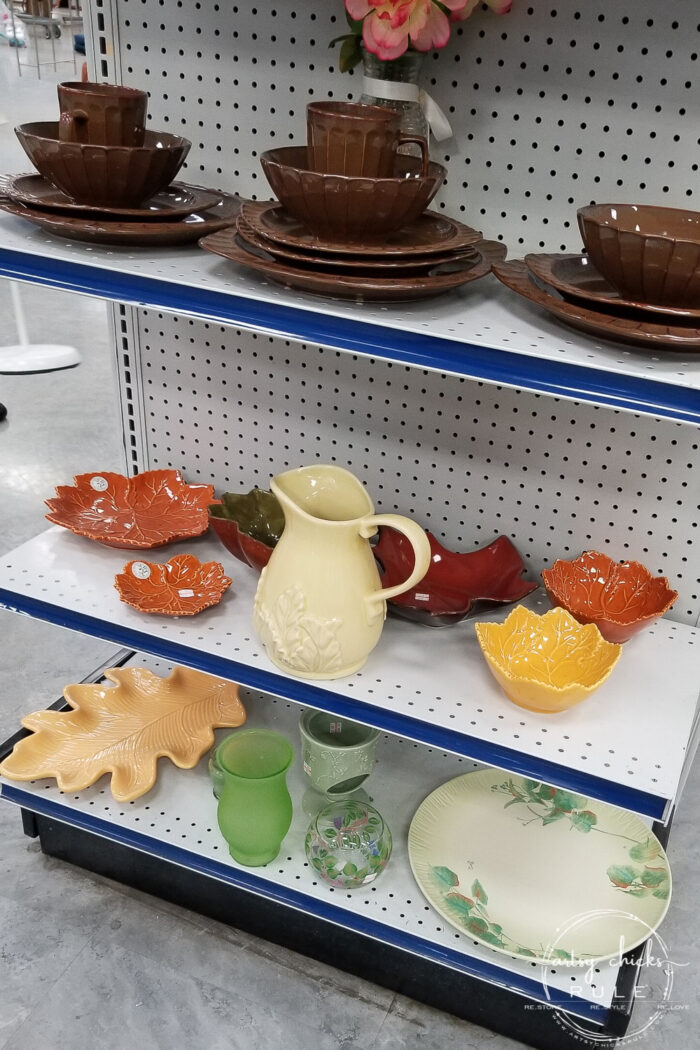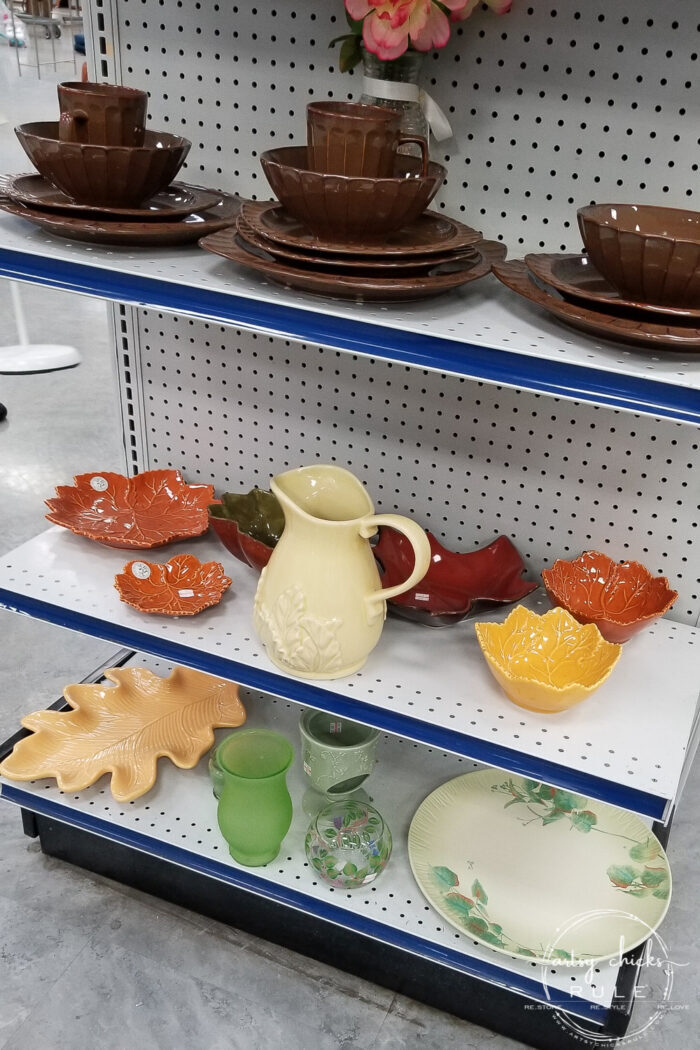 So there it is!
Not a huge haul but a pretty nice one. I do hope to find a couple more things from the ReStore.
Keep an eye out tomorrow over on Instagram for that.
OH!! And don't forget to enter to win my latest giveaway which you can find here >>> August Giveaway
I'll see you back here next week with my Trash to Treasure friends and one of these as my newest makeover! Don't know which yet…you'll just have to check back in to see. :)
Have a wonderful weekend, friends!
xoxo