10 Home Improvement Projects – You Can Do!
This post may contain affiliate links. Please see disclosures here.
You don't need to be intimidated by home improvement projects, most are more do-able than you realize! I'm sharing 10 today that are just like that!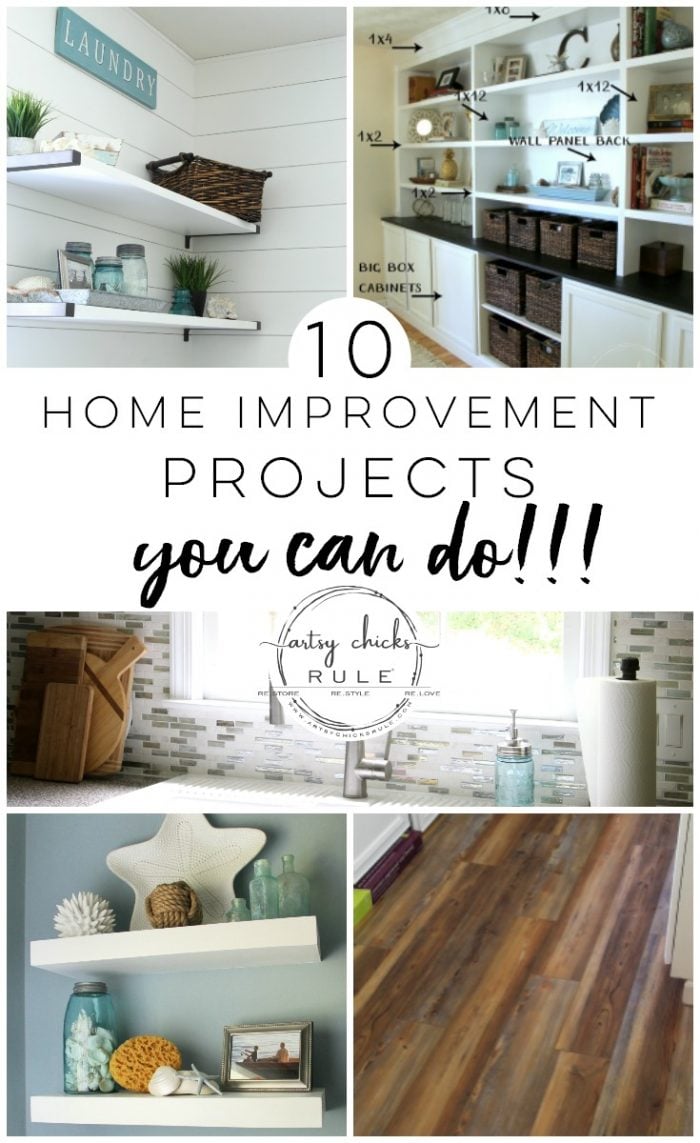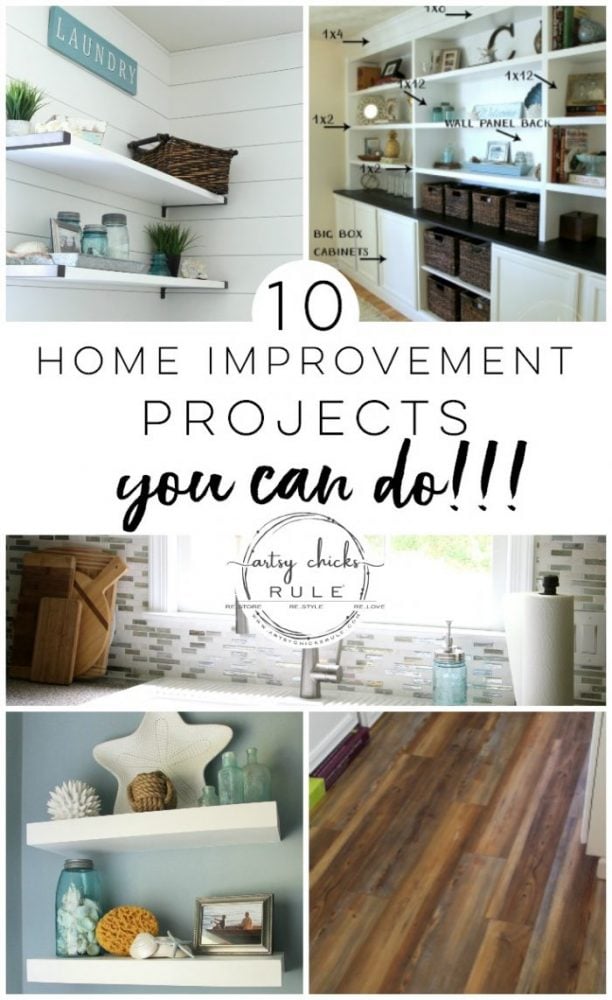 Have you ever wanted to update your home but have felt intimidated at the thought?
I can totally understand that but 9 times out of 10, it all comes down to the right tools….and a little confidence. ;)
Getting started is always the hardest part! So dream it up, plan it, get the tools and just do it.
You can find all of these projects by searching my blog but I thought I'd put them all in one place for anyone who may be just starting out with a home renovation. I also thought I'd give my thoughts about each, too. I hope that you will find this helpful!
10 Home Improvement Projects (you can do, really!)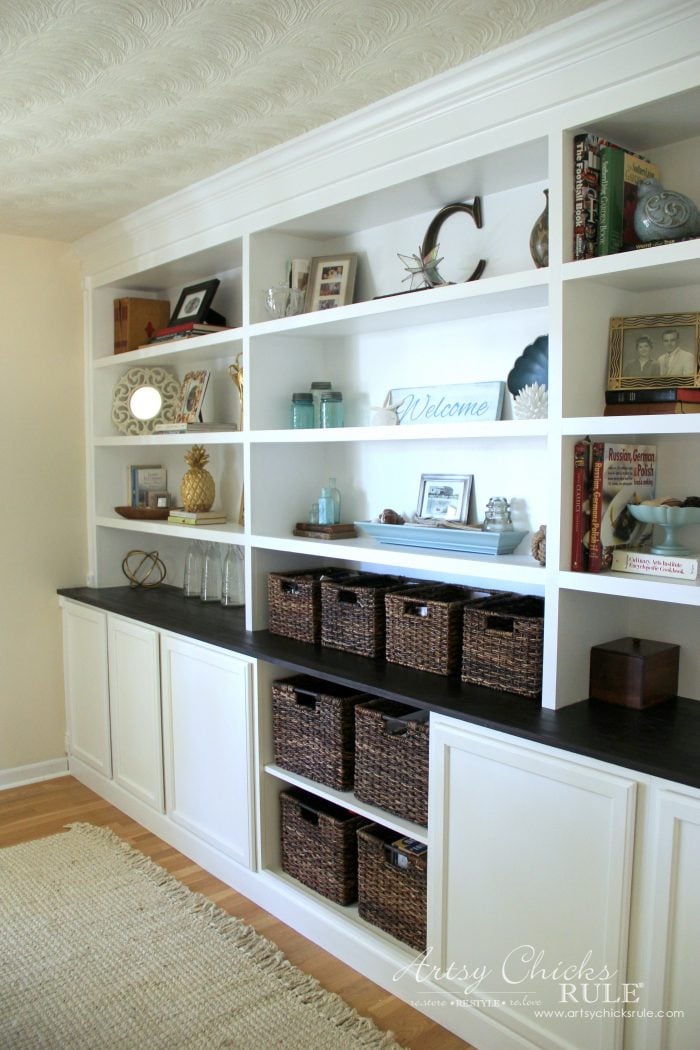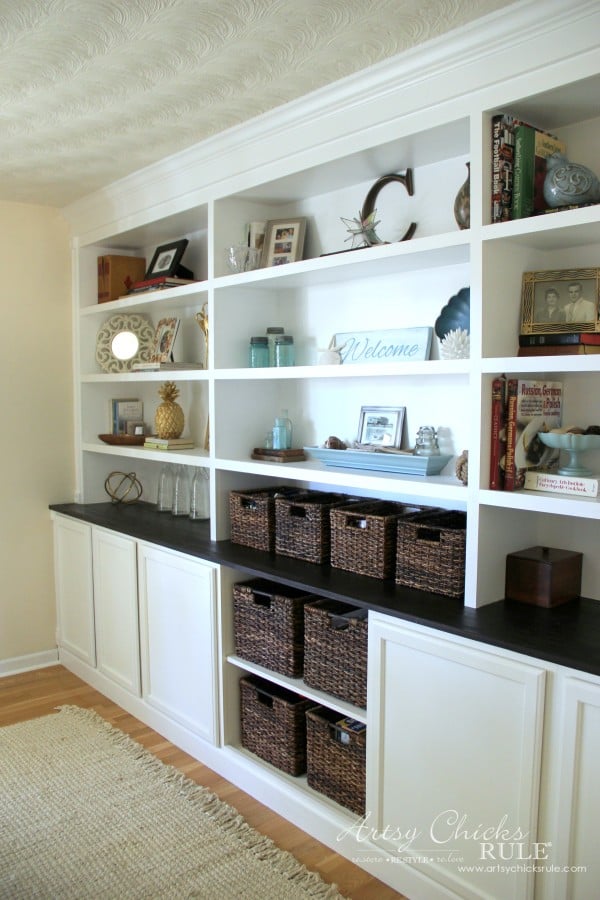 I can't tell you how much adding the built in bookcase did for this room. I am so glad we bit the bullet and finally got started on this one.
In full disclosure, this one took us a year or so to finish up. Not because it was necessarily hard, but mainly because we had/have so much else going on in fixing up this house (and other projects for the blog). I have never been SO happy than the day I put that last coat of paint on and called it done! haha
I LOVE it and am thrilled with how it makes the room look and feel. Definitely an A+ project and one of the best home improvement projects we've done to this house. :)
See all the build details here >>> DIY Built In Bookcase Tutorial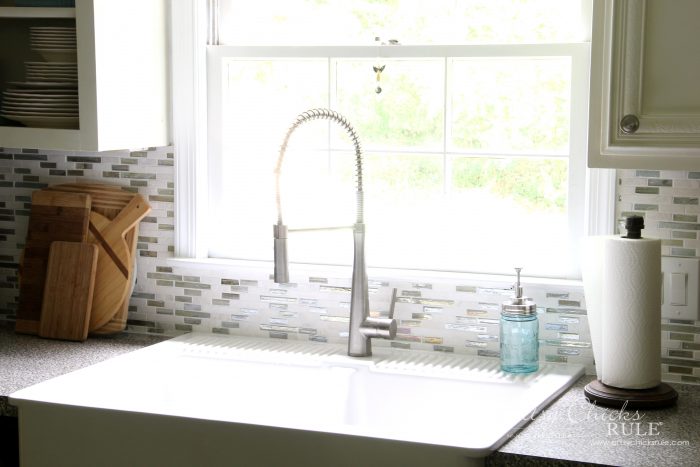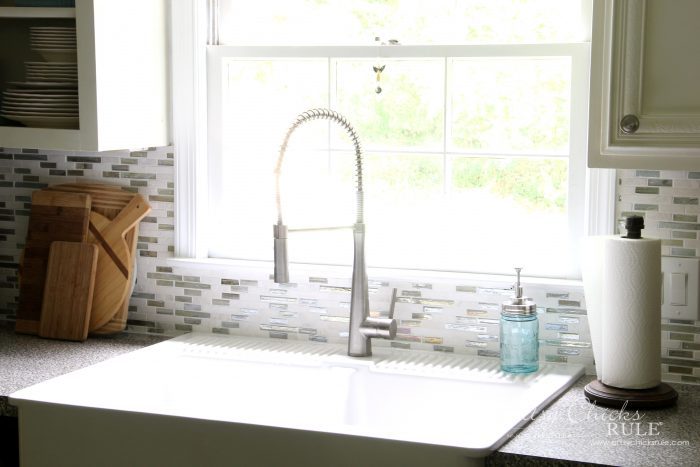 I had previously tiled this back splash with a super easy product to work with. It really made the job a breeze!
But a breeze coming off, it wasn't. ;) It was meant to stay put….forever.
You can read about that tile job here >>> DIY Kitchen Tile Back Splash
Now about this tile, I recently redid it using the traditional method of tiling. Which was a breeze, too, honestly!
You can read all about the most recent tile back splash here >>> Coastal Inspired DIY Tile Back Splash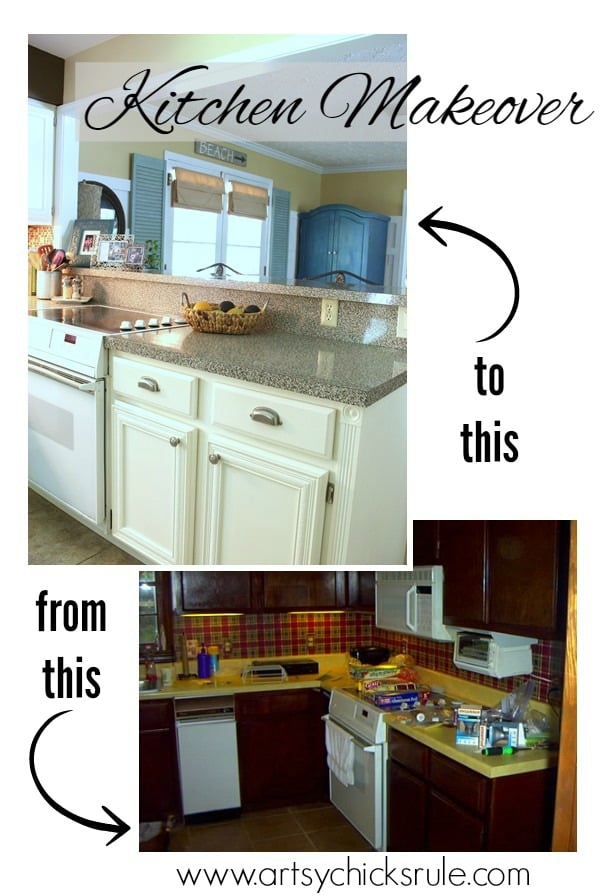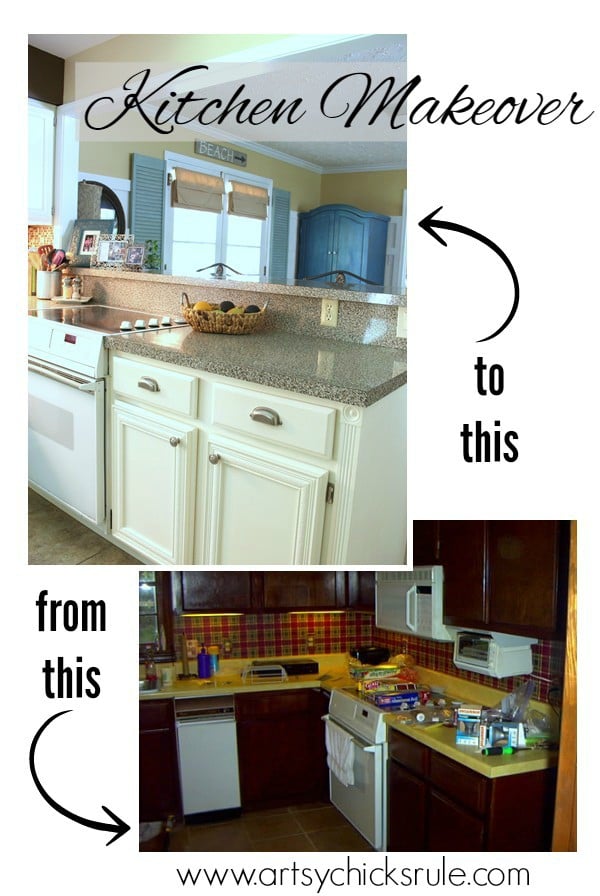 I knew our kitchen was getting a major overhaul when we moved in. Unfortunately, the entire house also needed to be overhauled too.
So, we gave it as big a makeover as we could at the time, which was painting the cabinets (and adding that wood trim to dress them up a bit), changing the counter tops and removing that plaid wallpaper. You can read about the painted cabinets here >>> Kitchen Cabinet Makeover
The removal of the wall on either side, new flooring and the DIY island build came a few years later. We did as much in stages as we could. You can read about that whole makeover here >>> Kitchen Remodel, Before & After
We are now in the next and hopefully final stage, replacing the 40 year old cabinets and installing quartz counter tops. Plans are here >>> Home Updates
BUT, let me just say that painting the cabinets (twice over the years) served us very well for awhile. We are only replacing them now because they are 40 years old and not in the best shape, etc.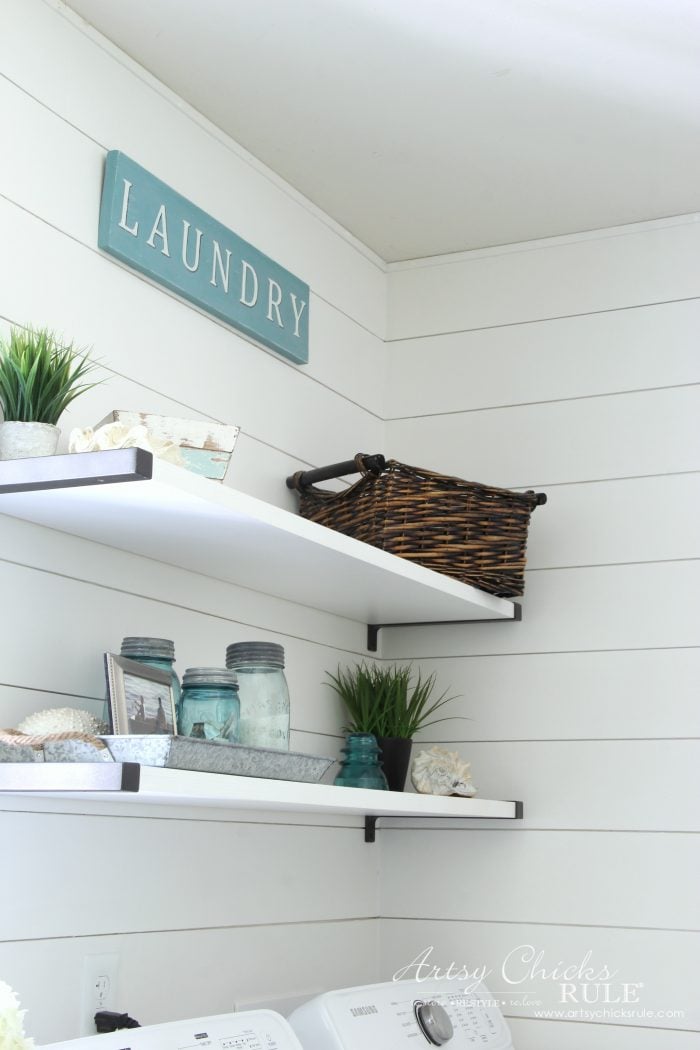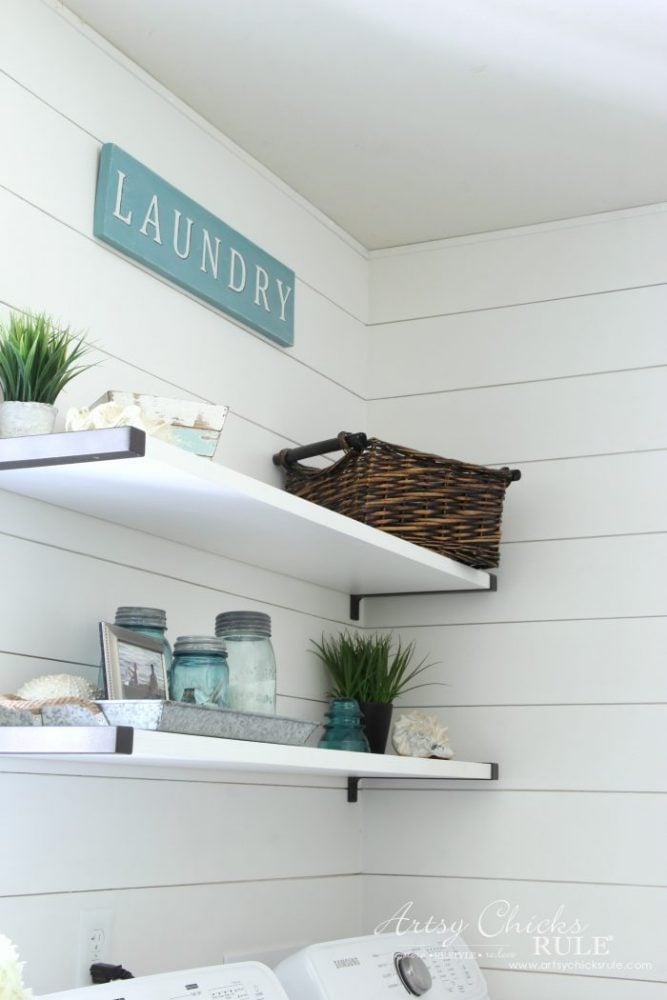 I'd been wanting shiplap somewhere in our home for a long time. We finally installed some in our Laundry Room Makeover and I adore it!
There are many routes you can go with this. We chose to do it the inexpensive way.
It may be a little more work up front but the savings are worth it!
You can read all about it here >>> DIY "Faux" Shiplap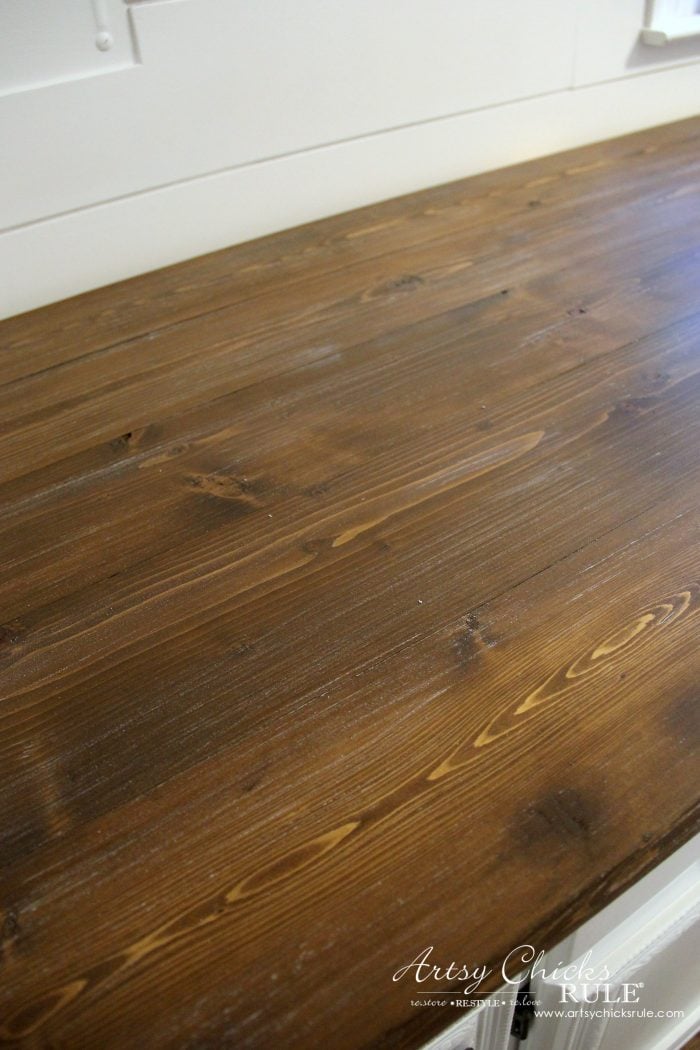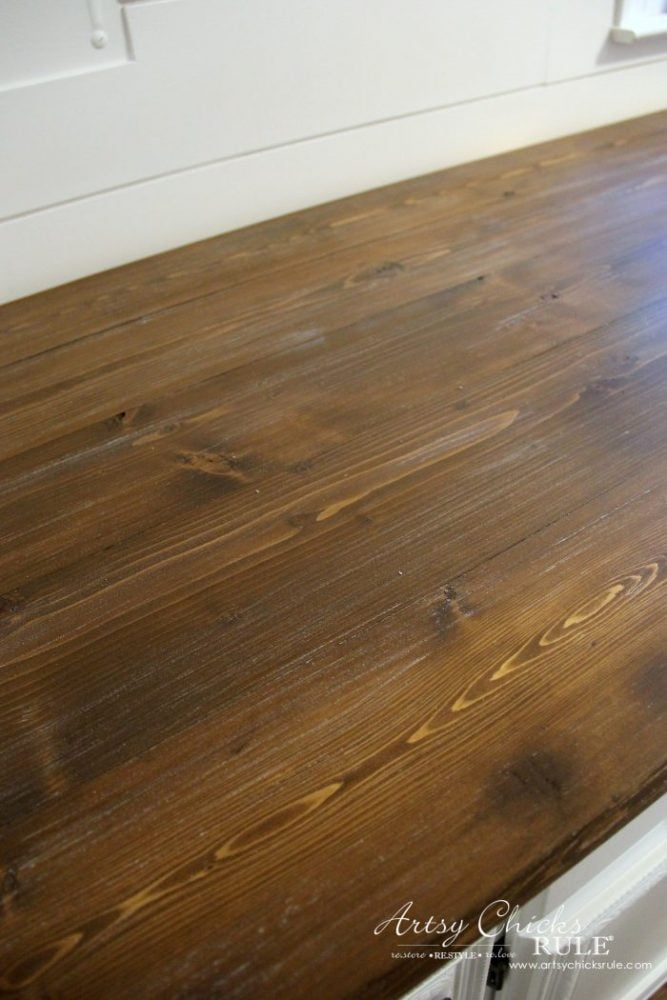 This wood counter top is another something-something I'd been wanting for awhile. I had thought originally I would put one in my kitchen but in the end decided against it. (mostly for aesthetic reasons) But when we decided to give the laundry room that big makeover, I knew that was the perfect spot for this gorgeous wood counter top. You can read the full how-to, here >>> How To Make A DIY Wood Counter Top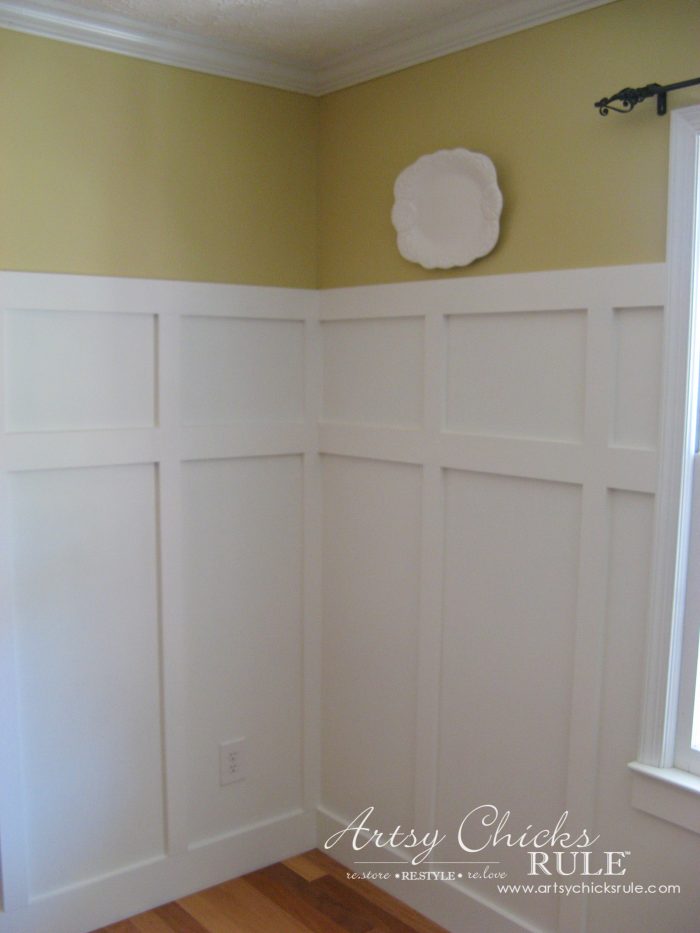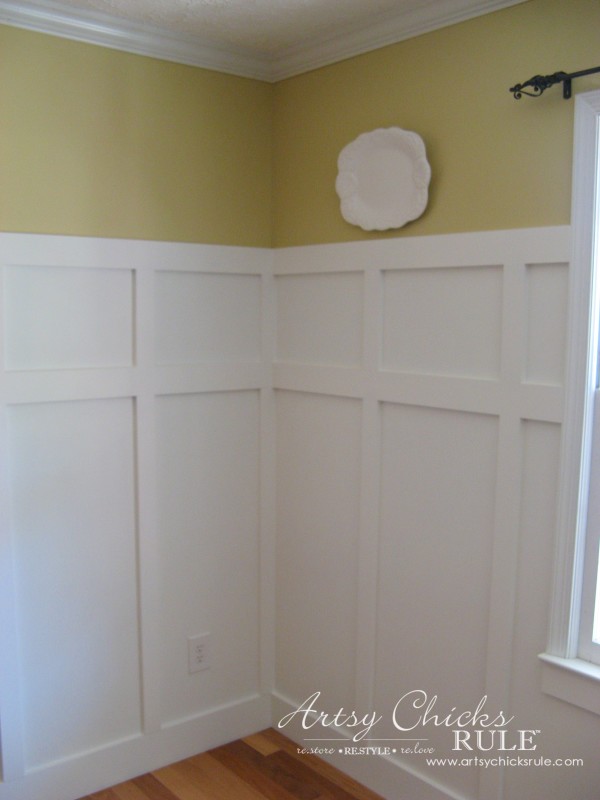 Another one of our favorite home improvement projects we have really enjoyed? This "faux" board and batten we installed in our family room.
We simply added the trim and I painted the wall white (and the trim). So much easier!
We also have this on a wall in our kitchen. Our foyer and dining room have wainscoting we installed before I started the blog.
That was a pretty simple project as well. I haven't decided if we will replace those with B&B to match the rest of the home or not.
I'd love to but I am a little daunted at the task with everything else we have going on at the moment.
So that may come at a later date….maybe. ;) It's low on the ever growing list.
You can read all about the board and batten, here >>> DIY Faux Board & Batten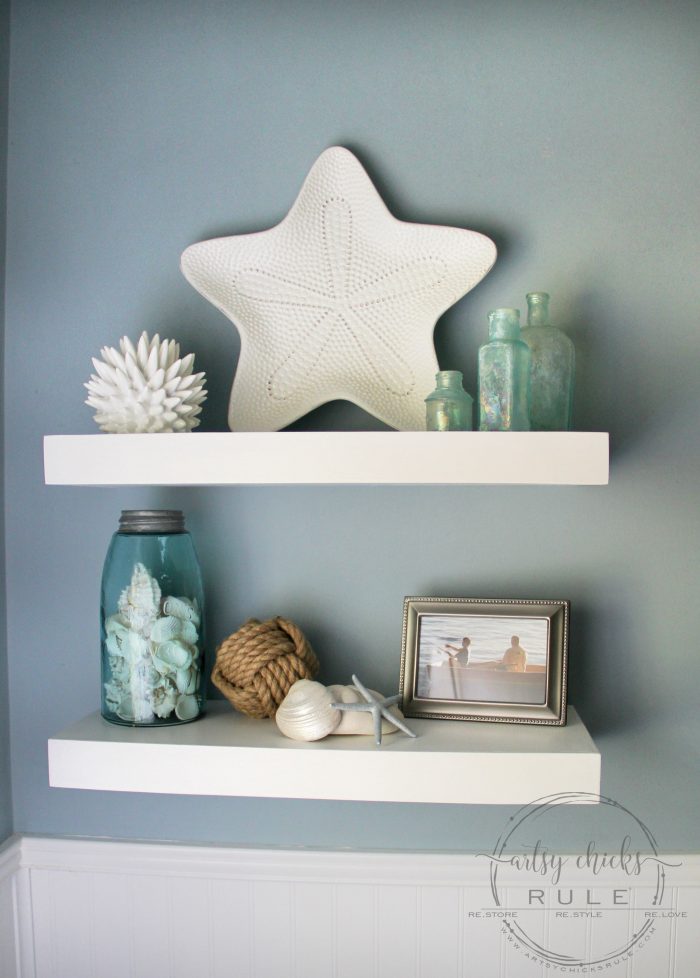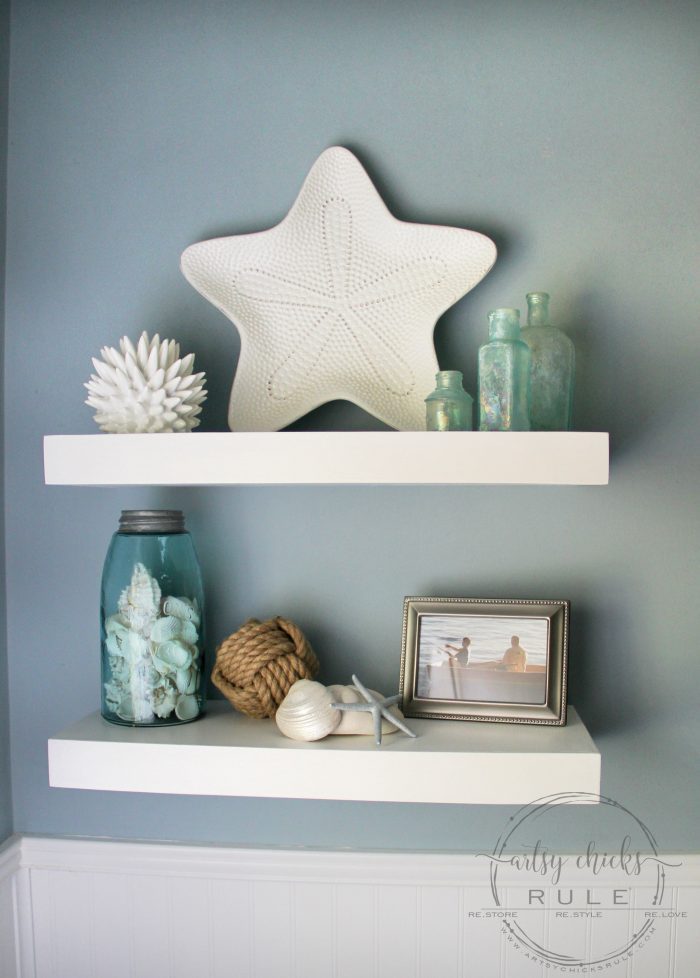 These were a fun addition to our upstairs hall bath.
Simple looking and fairly simple build. I've got the full tutorial here >>> DIY Floating Shelves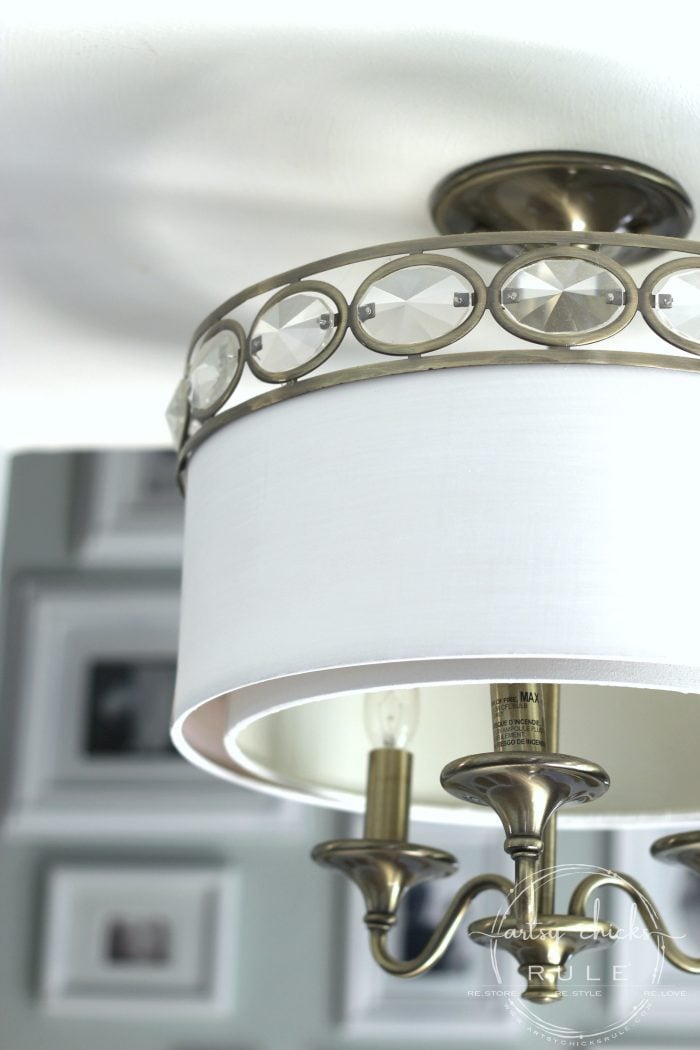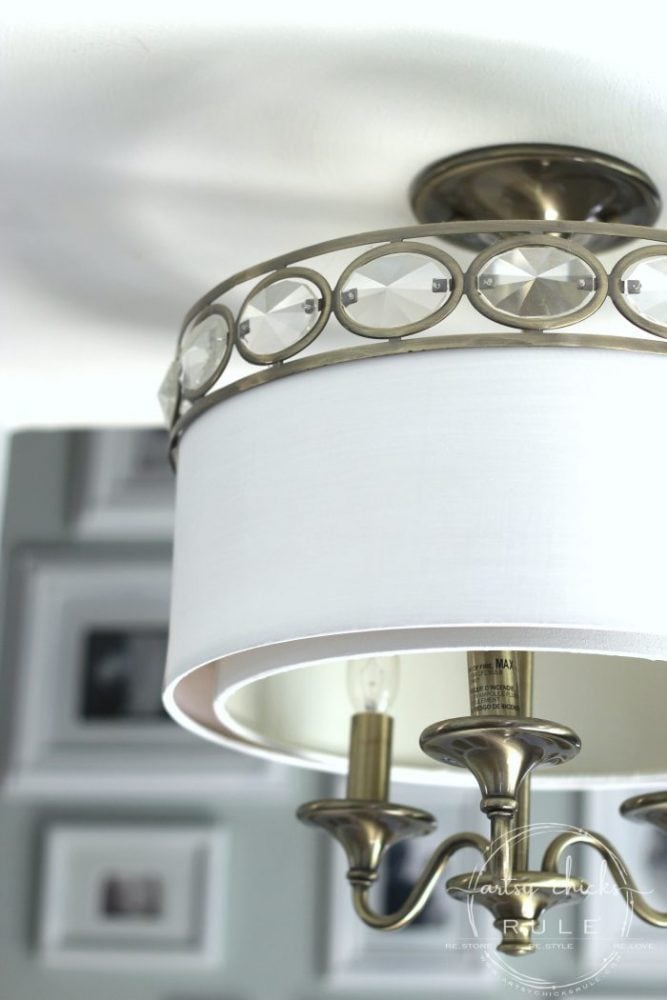 I shared recently about how I updated my light fixtures without removing them from the ceiling.
I'm not sure this counts as a "home improvement project" but it's a decorative improvement anyway.
Read all about the 3 fixtures I updated, here >>> Update Light Fixtures Without Removing Them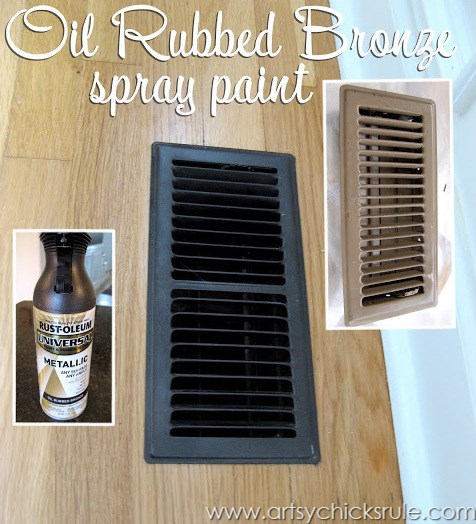 What? Oil Rubbed Bronze spray paint as one of the home improvement projects here?
Why, yes, yes indeed. :)
I would consider spray painting your faucets, door knobs, light fixtures or even your floor vents home improvement projects, too.
All of which you can do with ORB…or any color you desire.
See the magic, here >>> Many Uses of ORB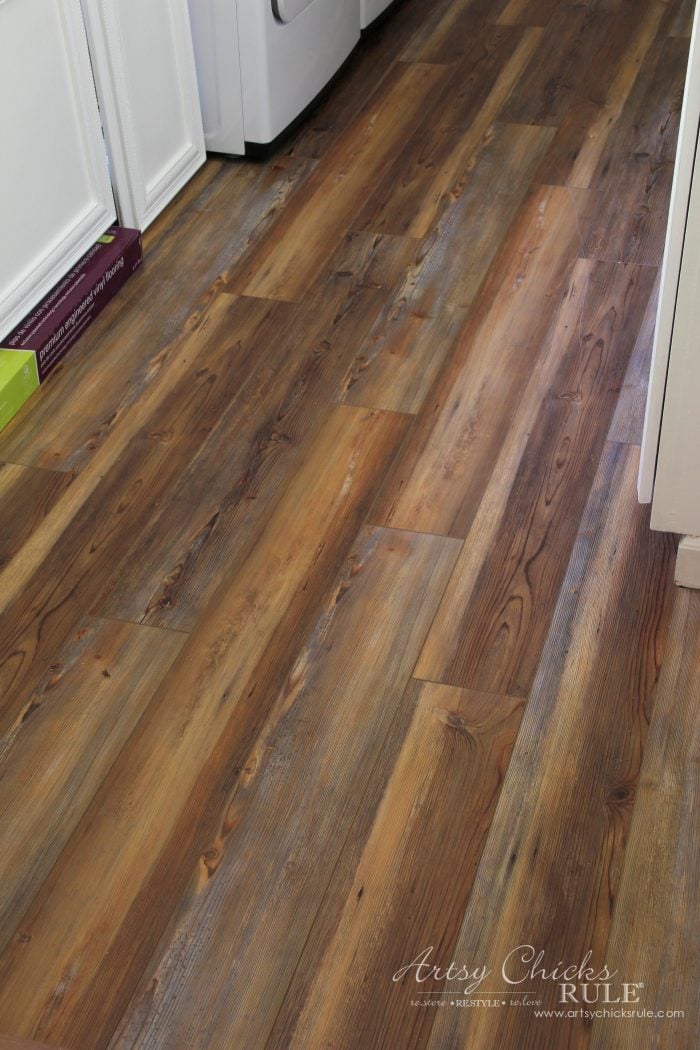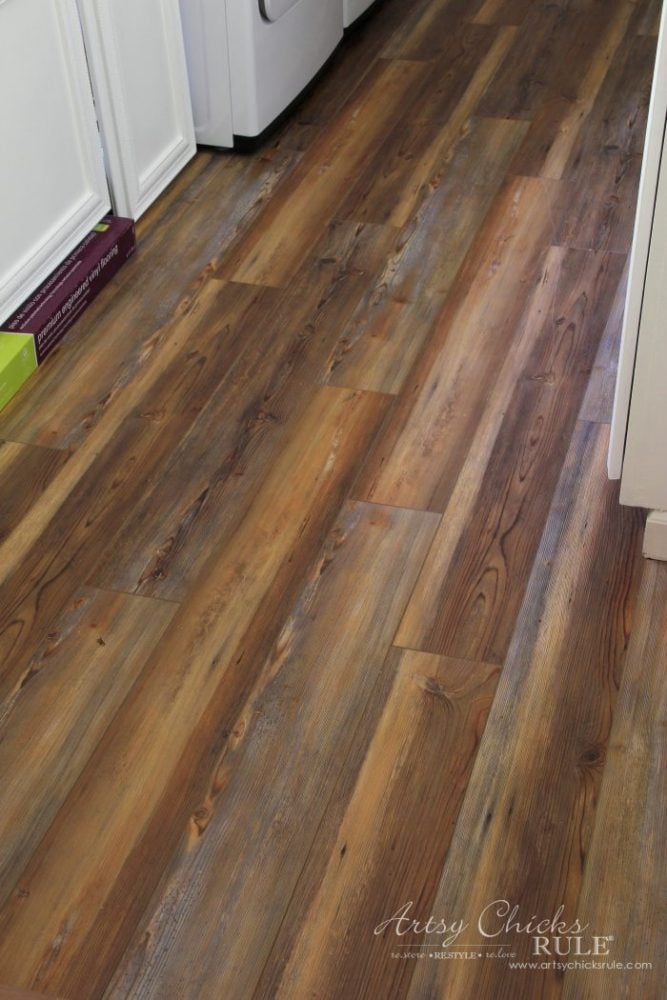 Installing vinyl flooring….you can do it!
We are actually getting ready to do this again. We are going to replace all the flooring in our downstairs living area.
Since the rooms all flow together, we thought it would look so much nicer to have one continuous floor covering.
We'll be sharing that DIY later this summer, so stay tuned!
You can read about this flooring makeover, here >>> Farmhouse Vinyl Flooring
I hope you find this helpful on your next home remodel project.
Be sure to PIN it so you can refer back to it later! :)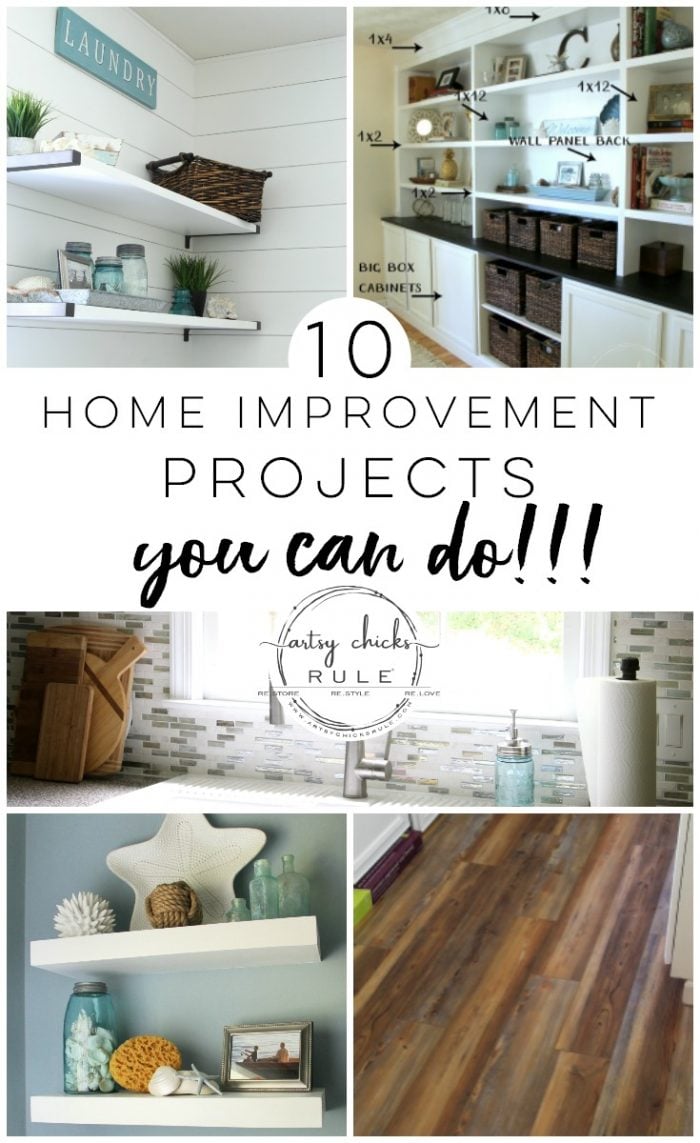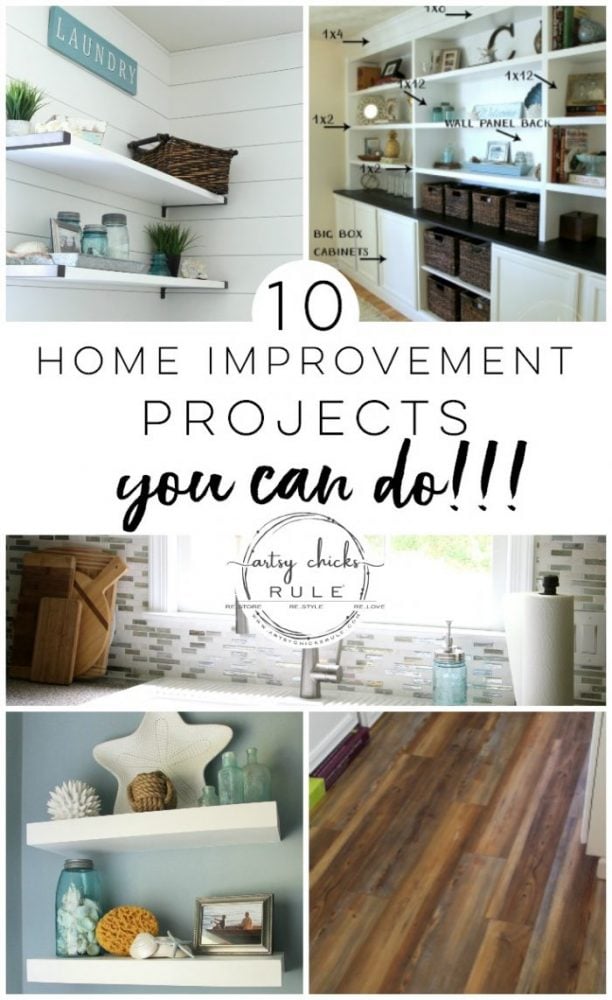 I'll be back on Thursday with another very unique wreath!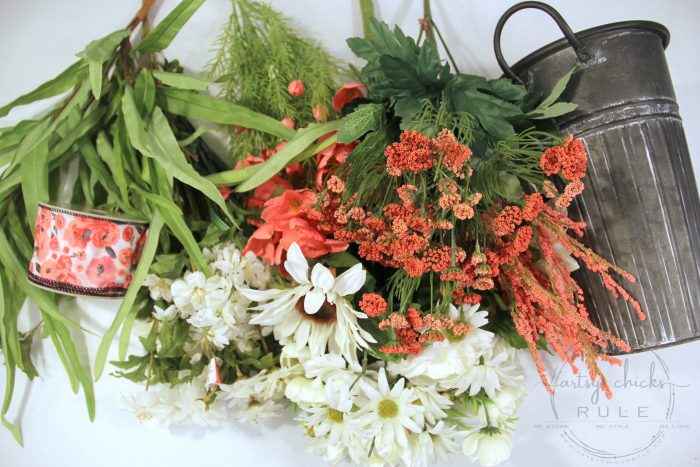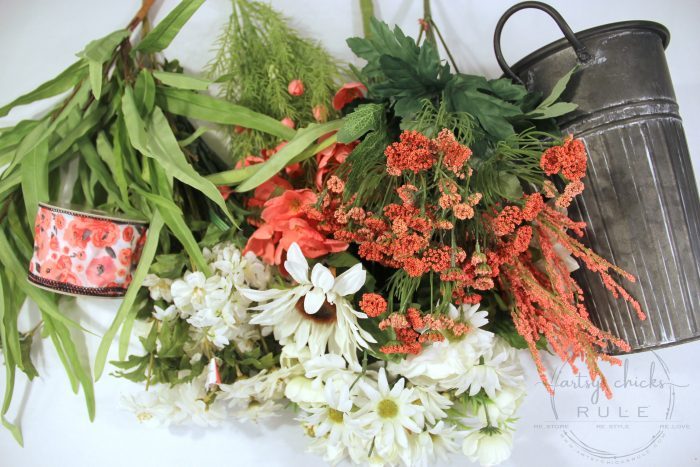 UPDATE: See it now >>> here!!
Have a great week friends!!
xo