This post may contain affiliate links. Please see disclosures here.
There's just something about spring and summer that makes me want to play with all the flowers! I'm sharing a flower pail wreath idea today that you can use as a centerpiece, or hang on a door or mirror or anywhere you desire!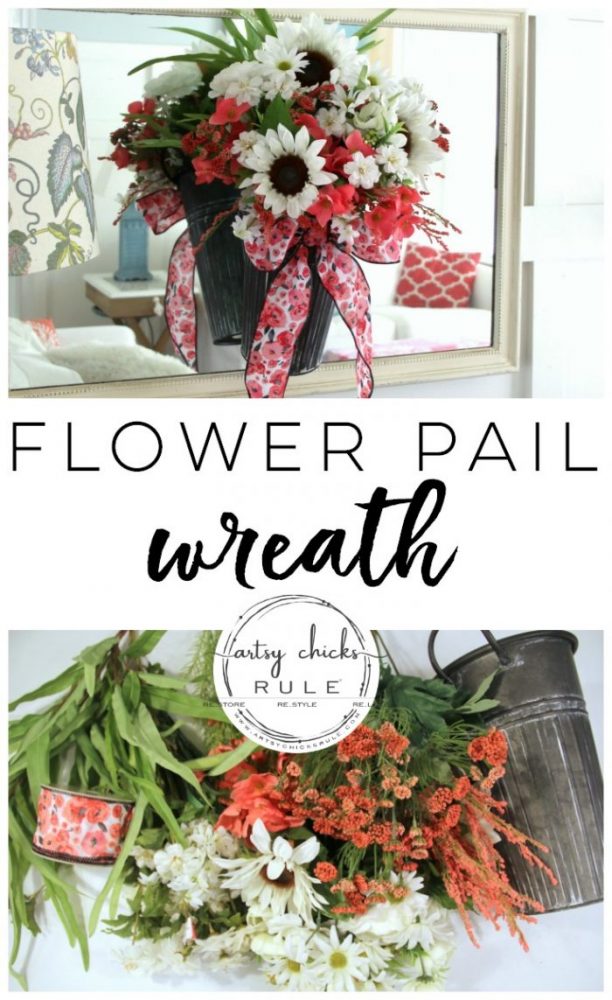 You might remember I shared a similar wreath recently with these same flowers.
I had enough here to do 2 full "wreaths", so figured I'd use them!
I bought the watering can that I used in this one >>> Unique Wreath Idea For Summer, at the same time I bought the flowers and pail.
I really wasn't sure at all what I was going to do but I liked all of those items separately, they must look good all mixed up together, right?
Floral Pail Wreath
Here's what I started with…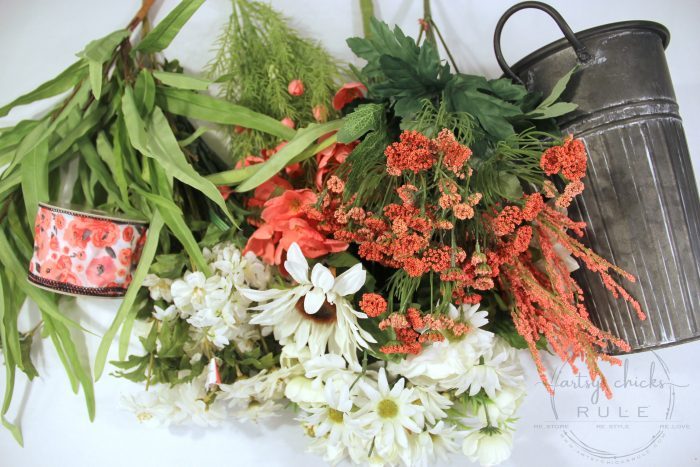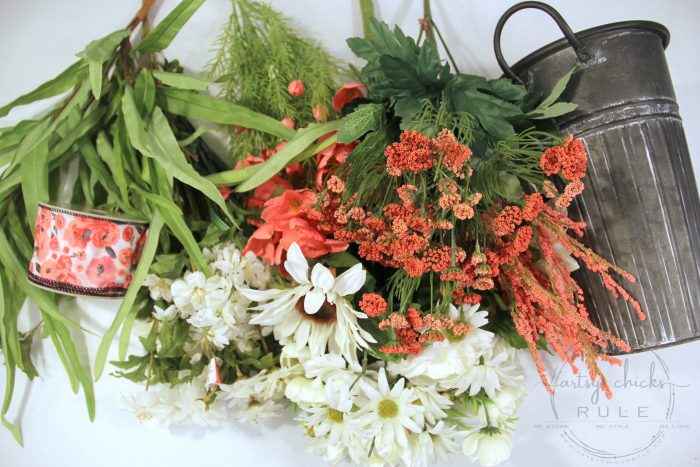 I added a bit of the floral foam in the bottom of the pail….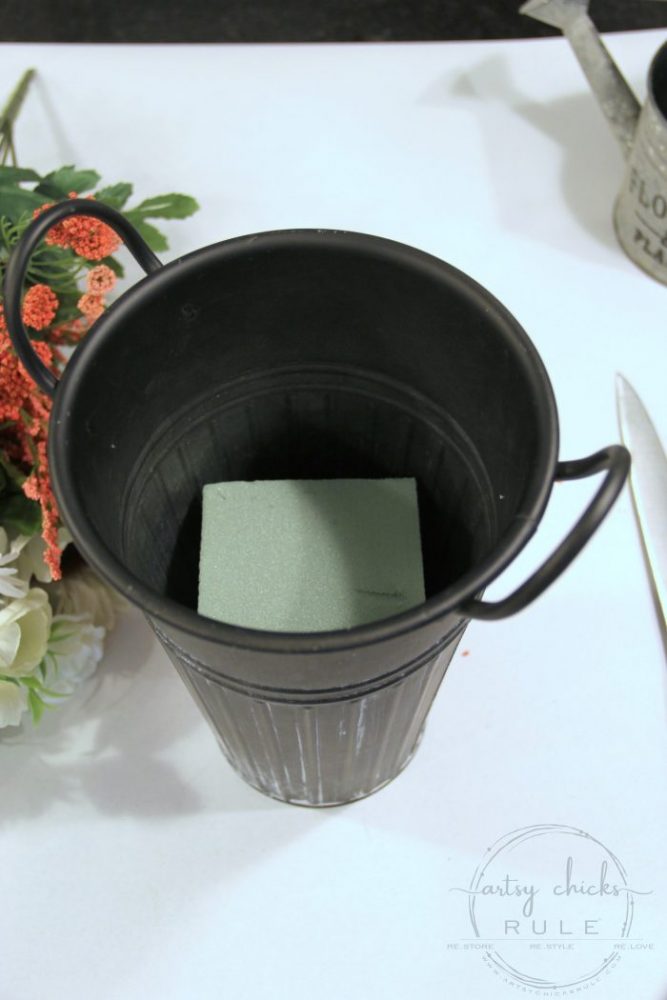 And just started adding flowers….and a bit of greenery too….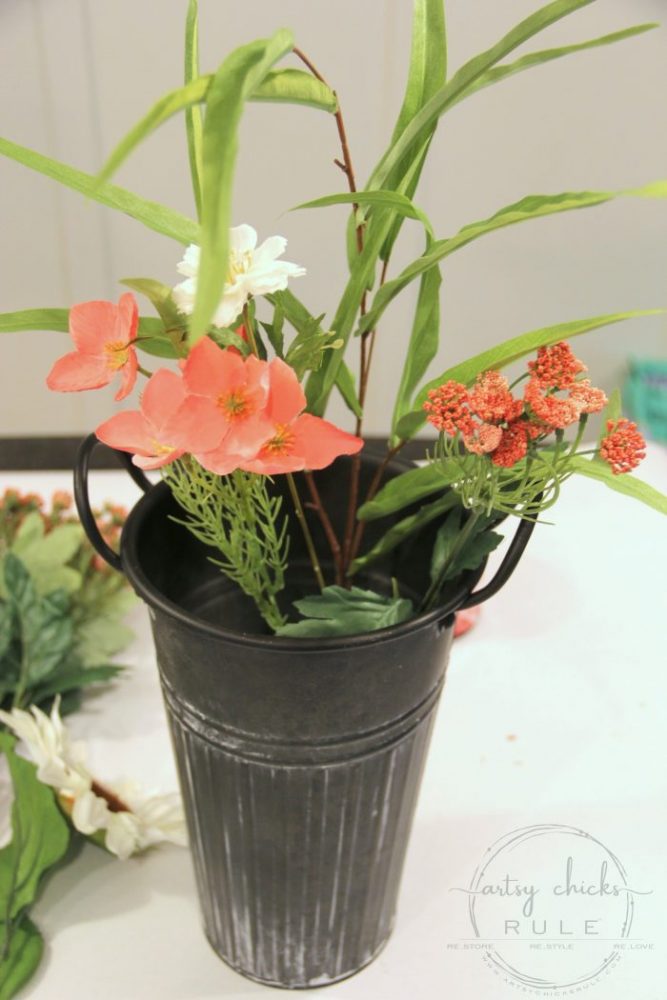 I love the messy, wildflower look of these.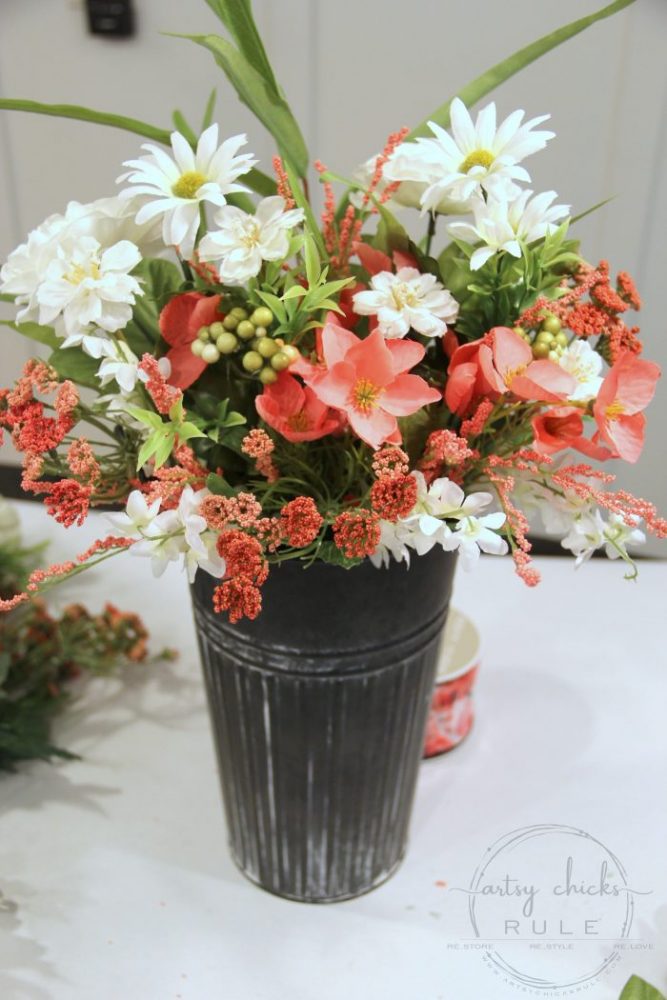 Added a pretty sunflower….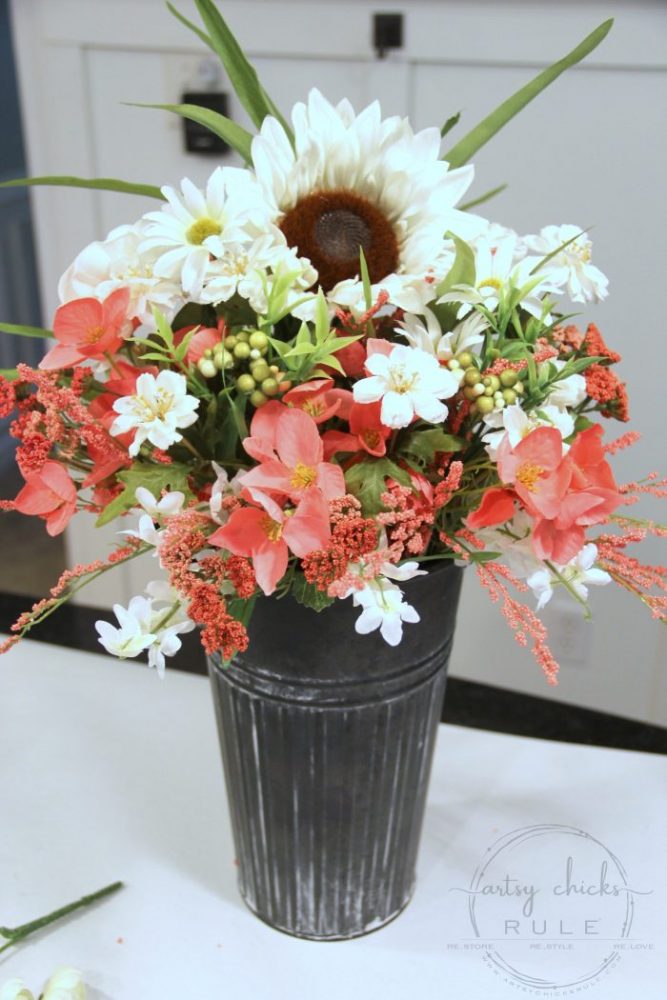 And another! ( I ended up adding 3 total)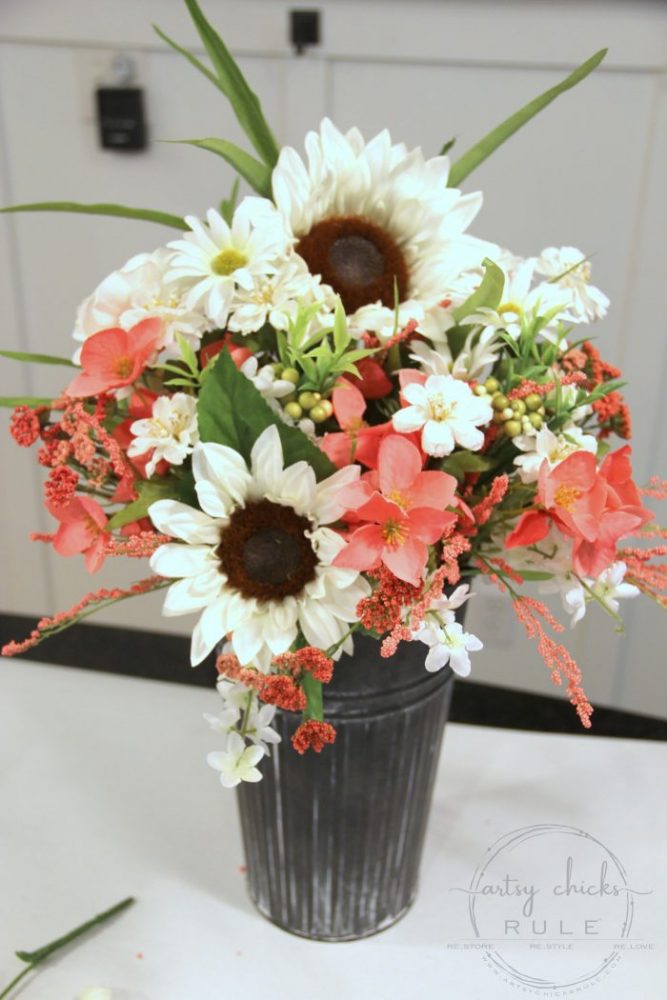 I gave this one a super, simplistic bow. ;)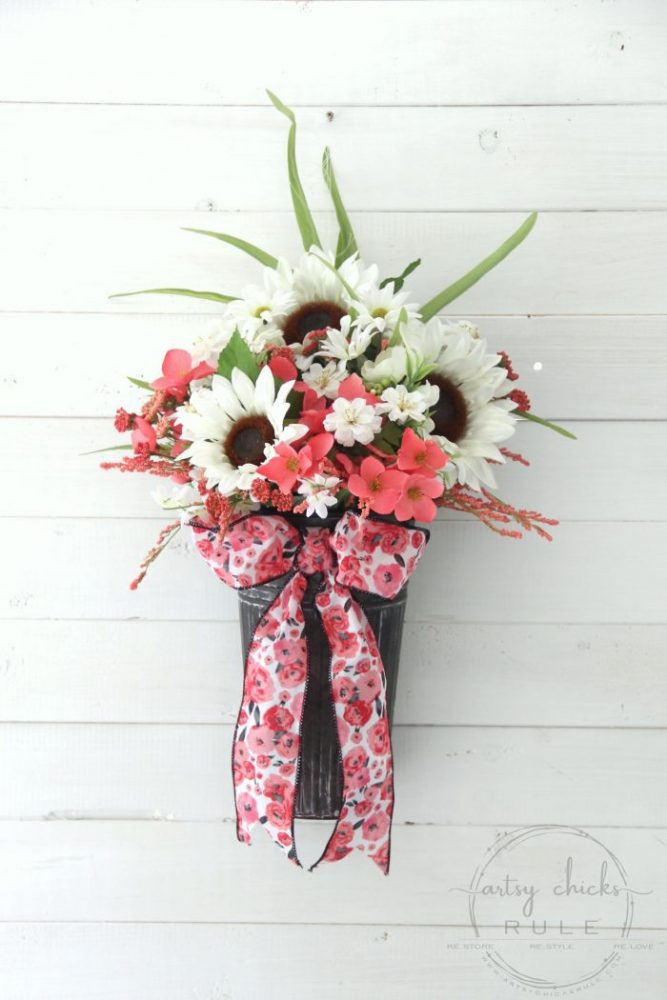 But in all seriousness, I do love the simplicity of it. :)
This flower pail wreath is another one that is great to just sit out somewhere, maybe as a centerpiece, or hang.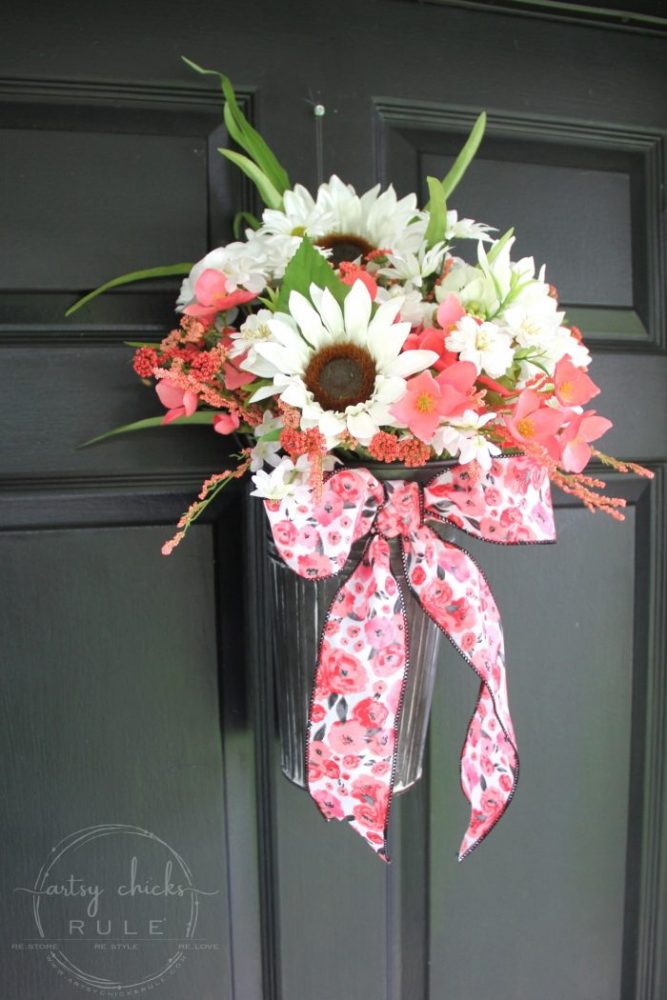 Great for front doors!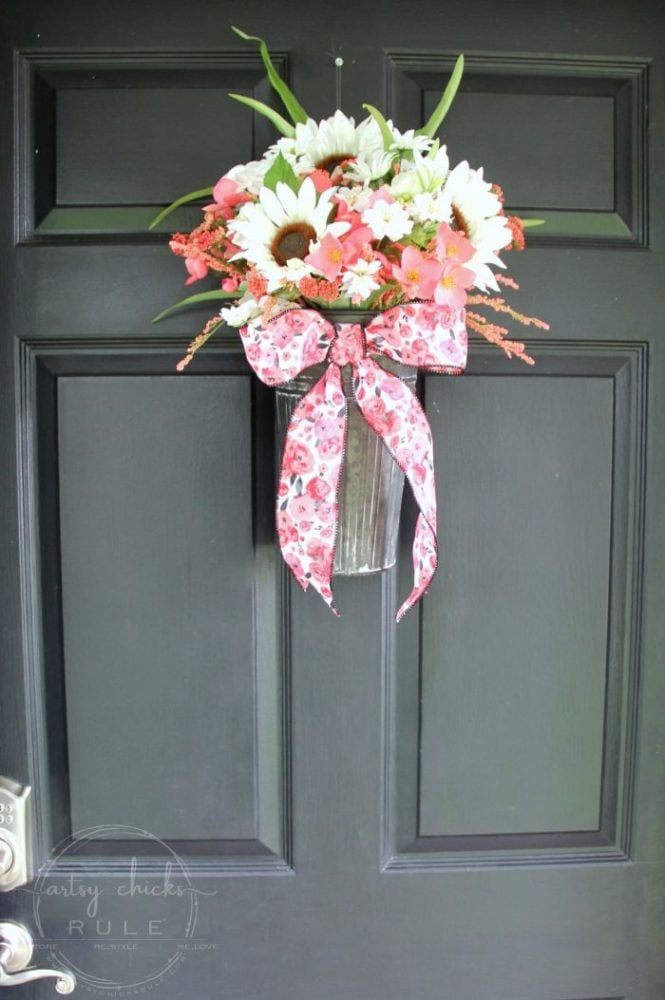 If you don't have a glass door in front of that…like we do. ;)
Depending on the wreath, and it's size, I will sometimes hang them directly on the door or on the outer glass door.
And of course, on the $35 thrift store hall tree….that's on our front porch.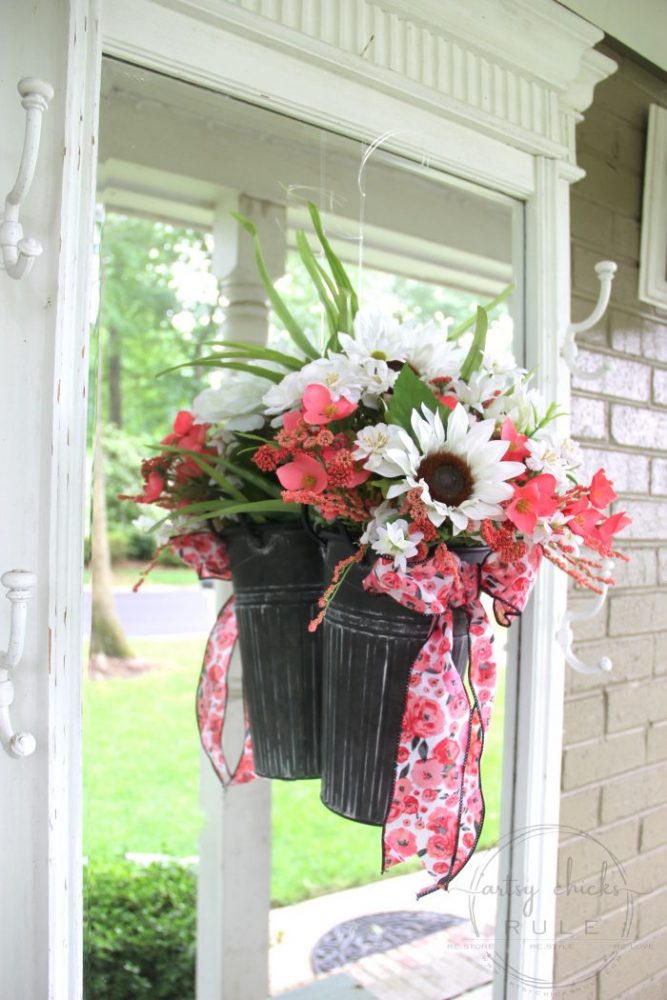 And on the mirror to welcome guests in the foyer….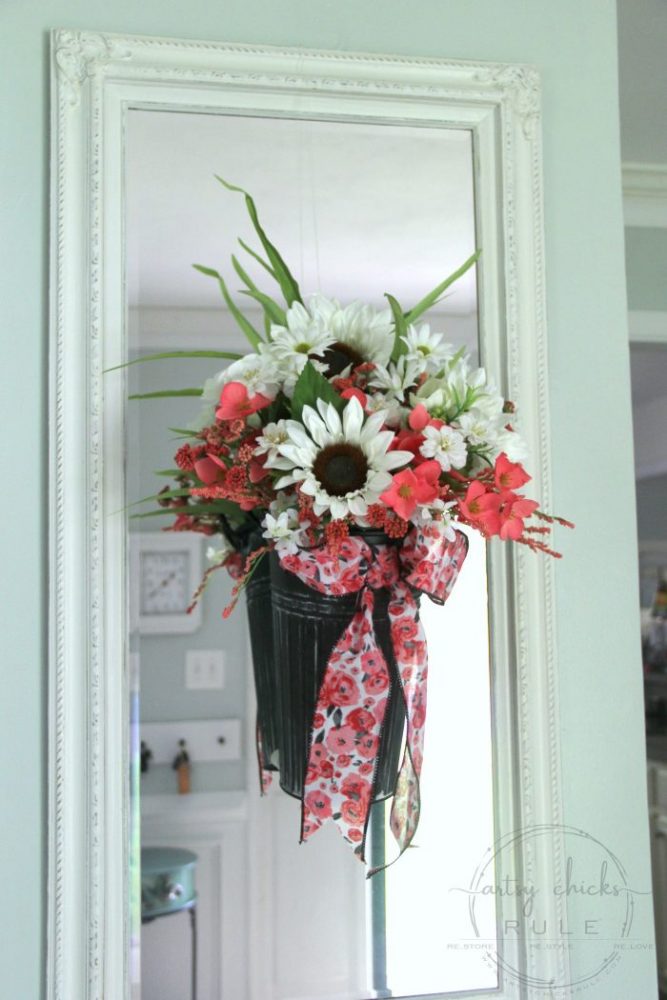 This flower pail wreath is sweet just hanging from a mirror in the family room where I have more coral colors for summer.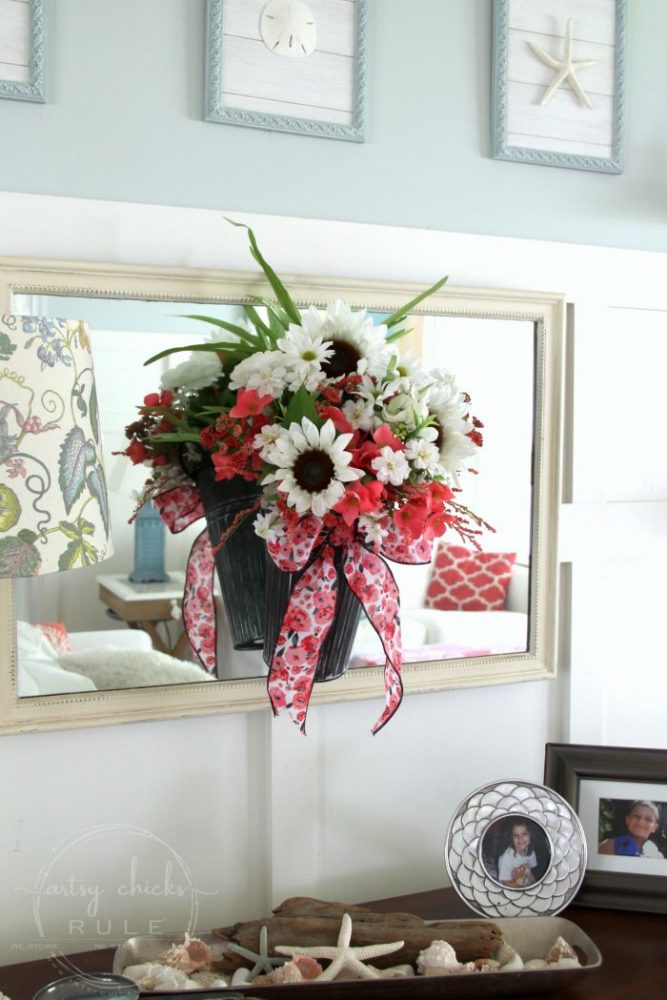 And here's my new white, not white ;), love seat from IKEA.
It's in the place of the chair that used to sit there. More seating now, which is great!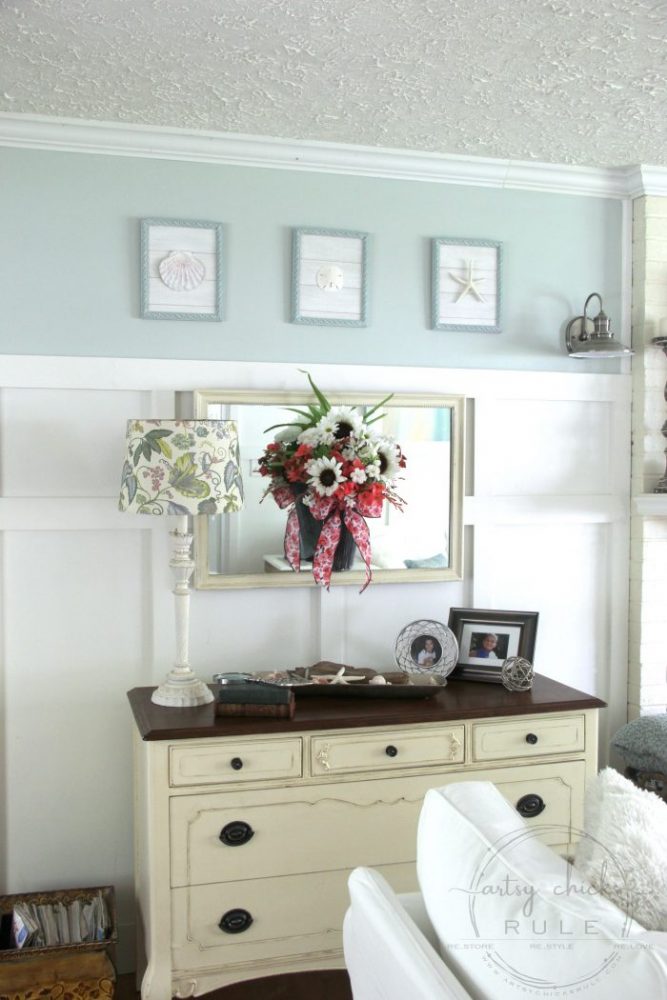 I'm thinking it's high time I give that little metal ….planter/magazine holder? …. thing there on the left of the dresser a makeover.
It's one of the last leftovers from my "Tuscan-reds, yellows, wine, palm trees" decor.
It's got tons of details on the sides and would be a fun one to makeover, I'm going to have to give it one soon.
And that dresser and mirror is going out of here too. Lot's of changes happening. (and my house is a wreck right now! ;) )
We just picked up our flooring this past weekend so we are getting closer!
I hope you enjoyed this flower pail wreath. It's another unique summer wreath option for you.
And just another example of not really needing to know how to arrange flowers to make something pretty. :)
Especially so when you do a similar "wildflower" look. :)
Want to see even more wreaths I've made over the years? (that you can do, too)
PIN this to save it for later!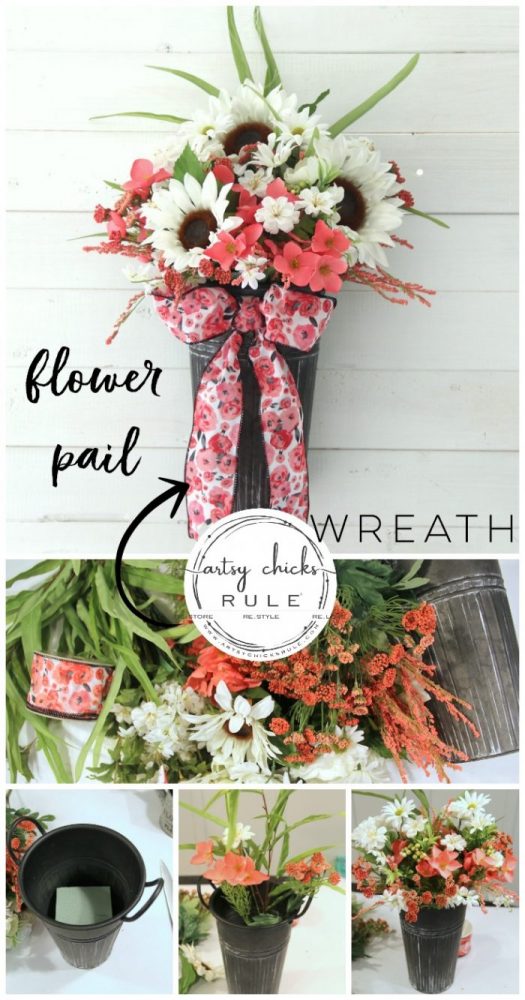 Happy making!
xoxo