Love more traditional colors for fall? Here's a DIY fall wreath you can make in an afternoon with all the vibrant colors of fall (and it smells good too)!
Last updated 9/3/19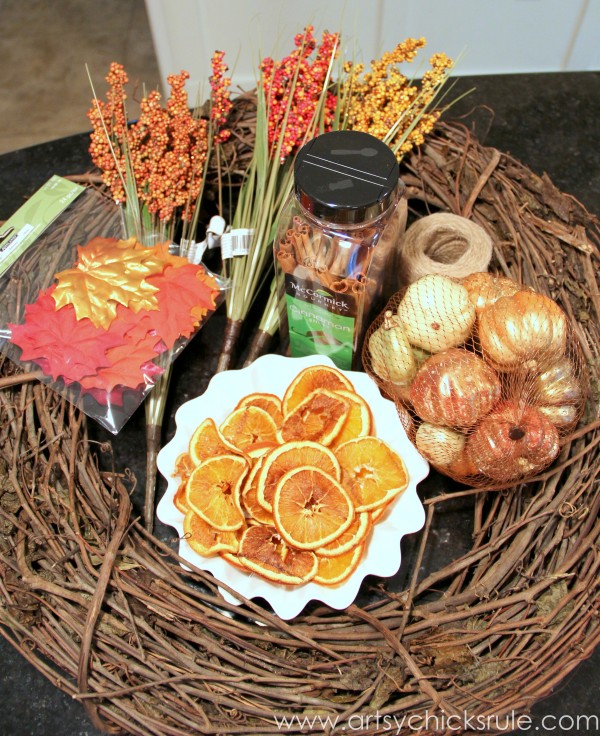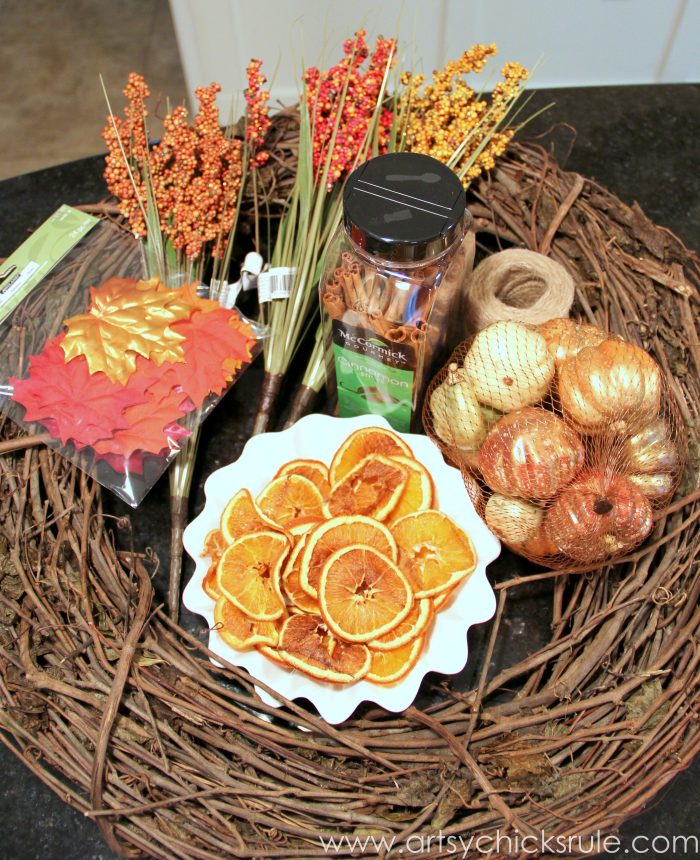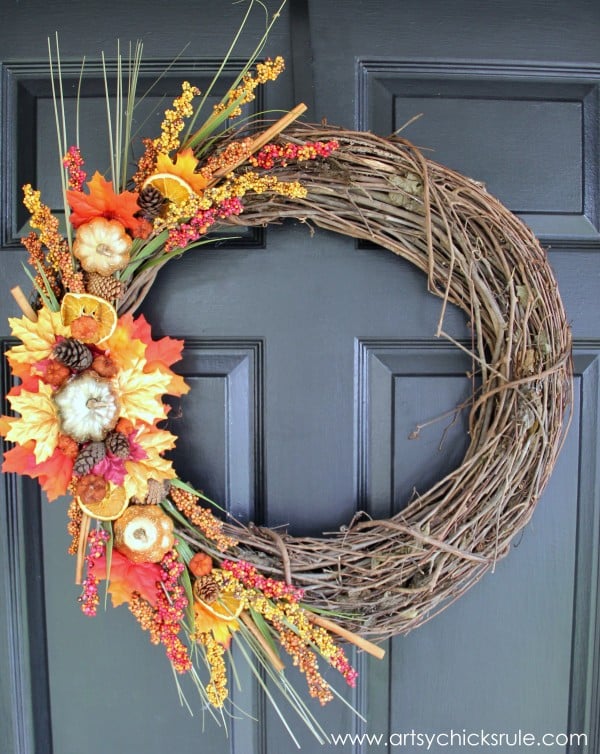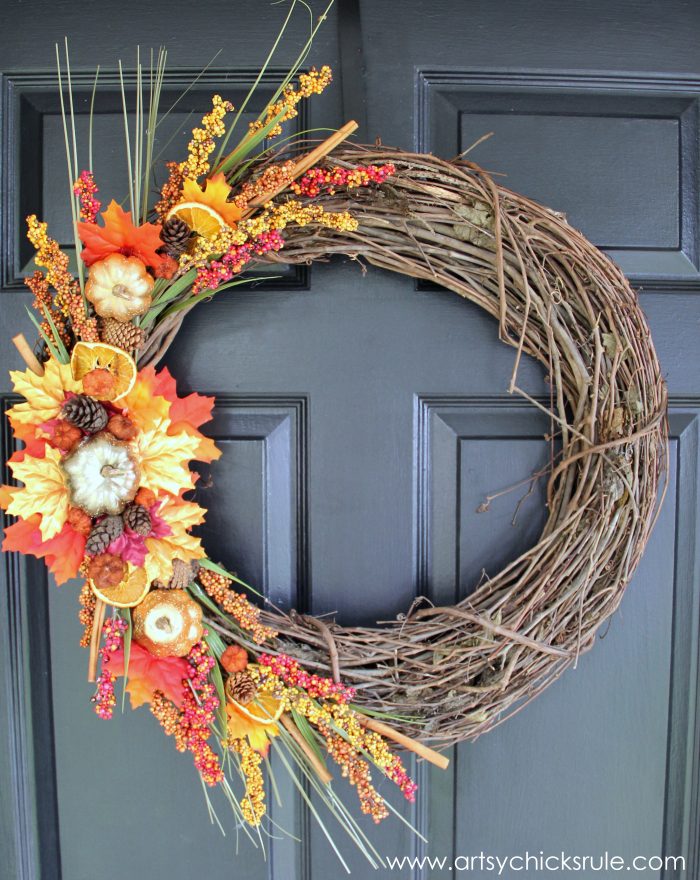 You guys ready for FALL??
All decorated up? Ha! Me either…I'm resisting. Which isn't hard considering it's hot and humid still. :)
BUT it is about that time.
So I joined up with a bunch of other bloggers to create something for fall in a themed tour.
I decided to create a DIY Fall Wreath. I'm a crafty girl and make all sorts of things but I honestly can not remember if I've ever made a wreath.
How crazy is that? 
Seriously, I have done every crafty thing you can think of in my lifetime.
But not a wreath. Hmm. 
I had an idea of what I wanted it to look like…but not a clear vision.
But as things usually do (usually!) it came together and I ended up with this.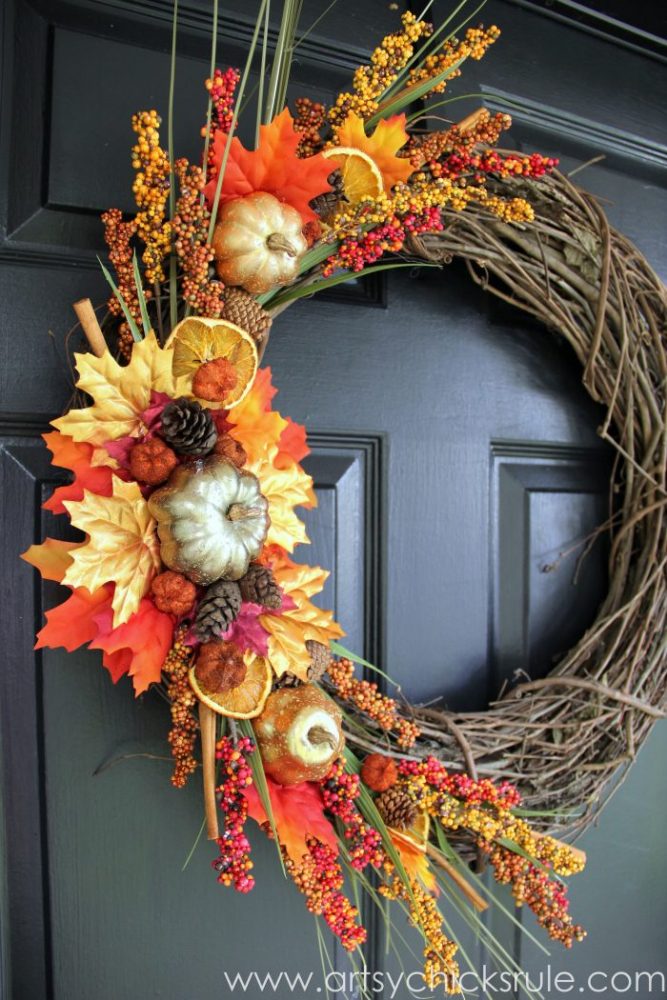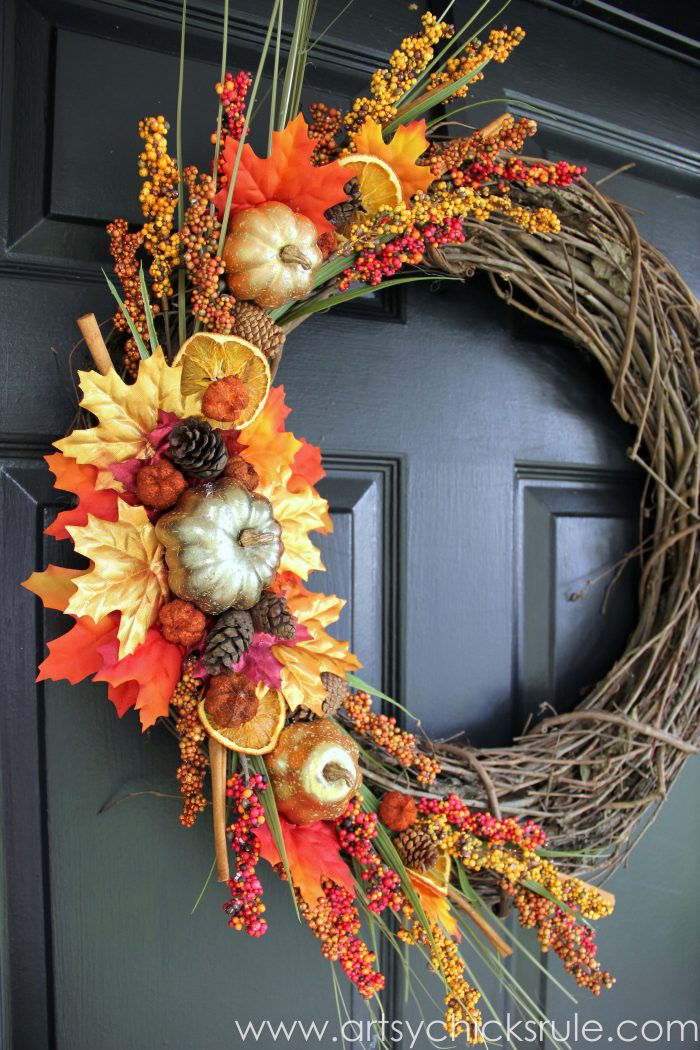 Not too shabby for a first-timer! ;)
You would have laughed had you been here during the making though.
Talking to myself the whole way through…working it out. I entertain myself often. ;)
But truthfully y'all, it was not hard. And it was kinda fun.
I think I want to make more.
Here is what I started with:
Picked this all up at Michael's in case you want to duplicate this. (great when you can get it when they are 50% off!)
And here are some similar items online:
MATERIALS LIST
Fall Sprigs & Green Sprigs
Pumpkins (similar)