A Few Home Updates (choosing coordinating finishes, etc)
This post may contain affiliate links. Please see disclosures here.
Renovating can be fun….and frustrating! It's sometimes hard choosing coordinating finishes and such. But once you get rolling, things usually tend to fall into place nicely!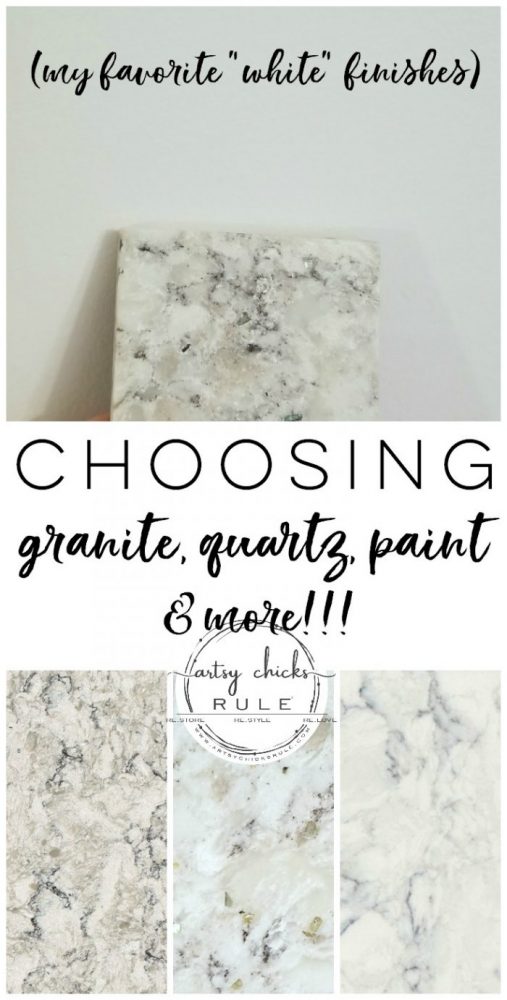 Hey friends! I thought I'd share a little update on what's going on around here in this war zone…I mean home renovation. ;)
And yes, it really does look like a war zone since we decided to stay put for a few more years and do several more renovations instead.
It's hard living in your home while you paint walls, ceilings (especially ceilings!), replace all the flooring, add trim, put in a new kitchen…and more.
I actually bought some boxes over the weekend and started putting some of the decor away so we wouldn't have as much "mess" out and about once we were ready to tackle the flooring.
We may even rent a POD so we can move everything out and replace the flooring and kitchen cabinets without having to move everything back and forth to do so.
We already went down that path several times in this house. We installed the flooring in the family room area about 10-12 years ago, the kitchen vinyl tiles about 8 years ago and refinished the original wood flooring about 6 years ago. So we know all about moving things completely out of one room and into another (also known as, cramming it all in, lol). And that's the reason we thought a POD might be a good idea this time. ;)
If you've been following along on Instagram, you've already seen just about everything I'm getting ready to show (and tell) you.
I've shared most of it as I've gone along over there in my "stories". So be sure to follow along for the future reno as we get to it!
Okay, so let's start with paint.
In this post, I talked about the paint I was trying to decide between. What a dilemma!
I wanted to get far away from the yellow that it was but didn't want too cool, or gray.
Plus I really, really wanted to go lighter. Light and bright without any weird, off tone paint.
That's tough you guys.
Finding the perfect neutral that is not too yellow, not too gray, not too dark not so light that the white trim doesn't pop, either.
Ha! That's a tall order apparently. ;)
I had originally narrowed it down to SW Natural Choice and SW Pearly White.
As you know, I ended up deciding to go with Natural Choice…..then I wavered, too dark.
Then I ended up going with Pearly White….then I wavered again!! ;)
Once I had bought the paint and started painting a wall larger than the area I sampled, I realized I was not going to be happy with it. It was looking really WARM.
Which is okay, but I was so tired of the yellow that I didn't want any part of warm at this point.
Both are really great colors however, they just ended up not being right for me.
So I went looking (and looking!) and found Benjamin Moore's "Pure White".
Since I love SW's Harmony paint, I had them match it and make a sample for me.
And it was a win!!! I knew immediately this was THE ONE.
Light and bright and airy…..leaving just enough color for some nice contrast with the SW Extra White trim.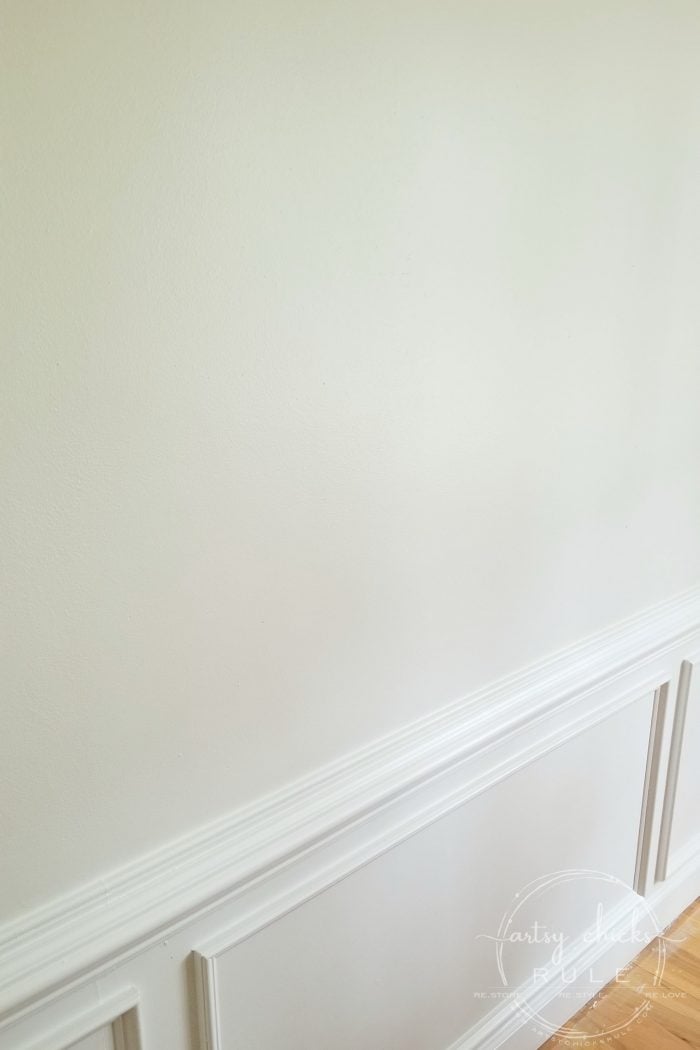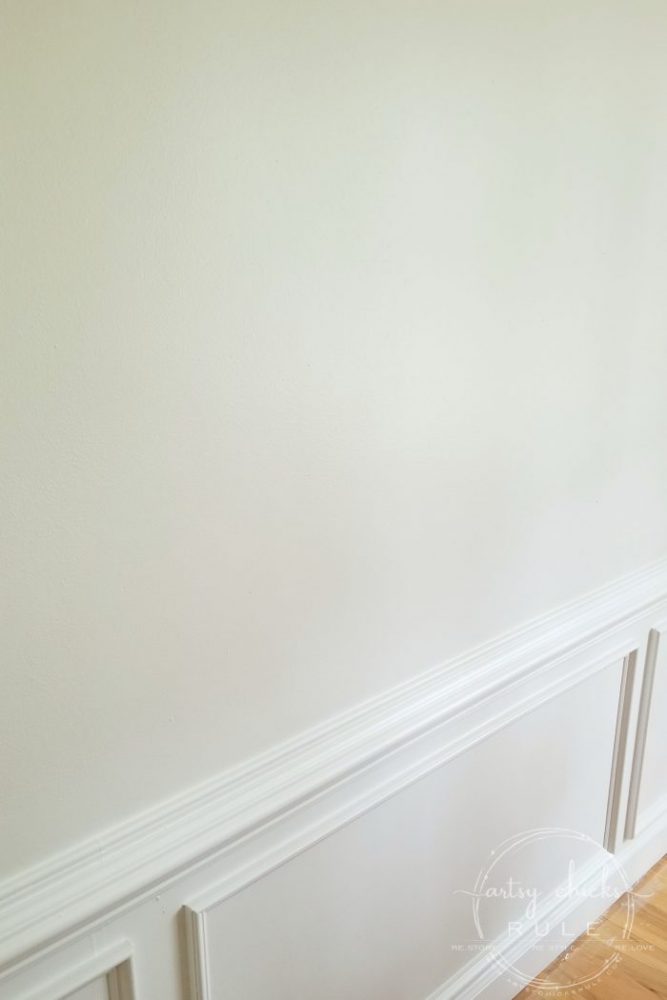 Don't let the name fool you, it is not PURE WHITE at all.
It's really hard to tell in the photos but its got a slight hint of gray but it's a warm gray tone, not too cool….which is perfect!
And NO yellow to be seen anywhere. Yay! :)
I know it's really hard to tell in these photos, but there is a nice hint of color on the walls.
I feel like it's the perfect white if you are trying to stay away from the yellow, creamy, off white shades.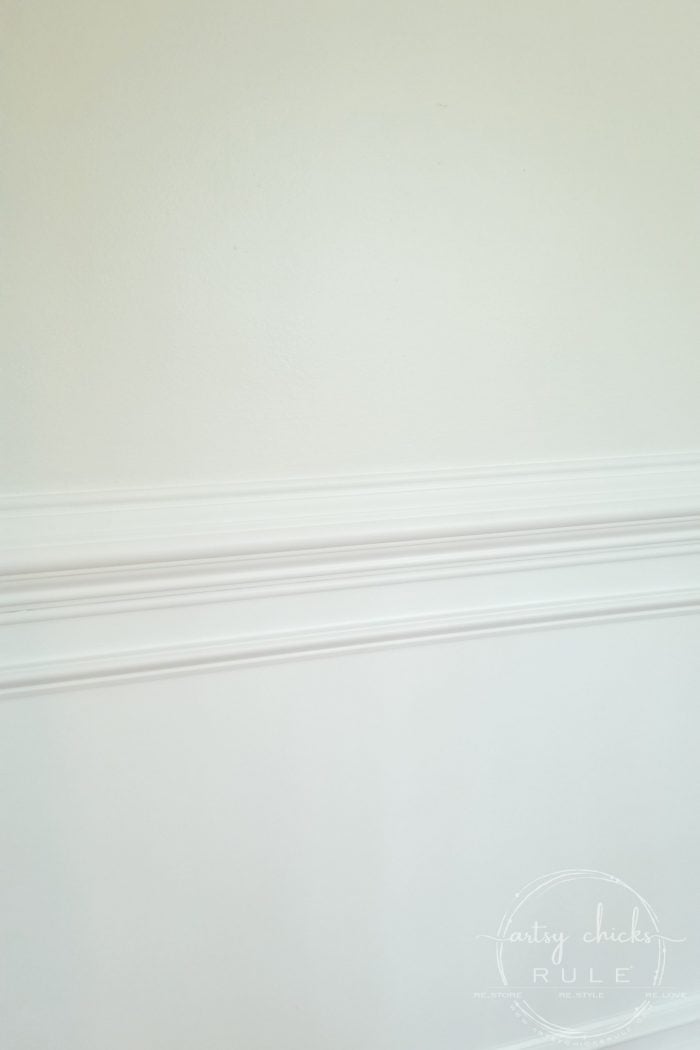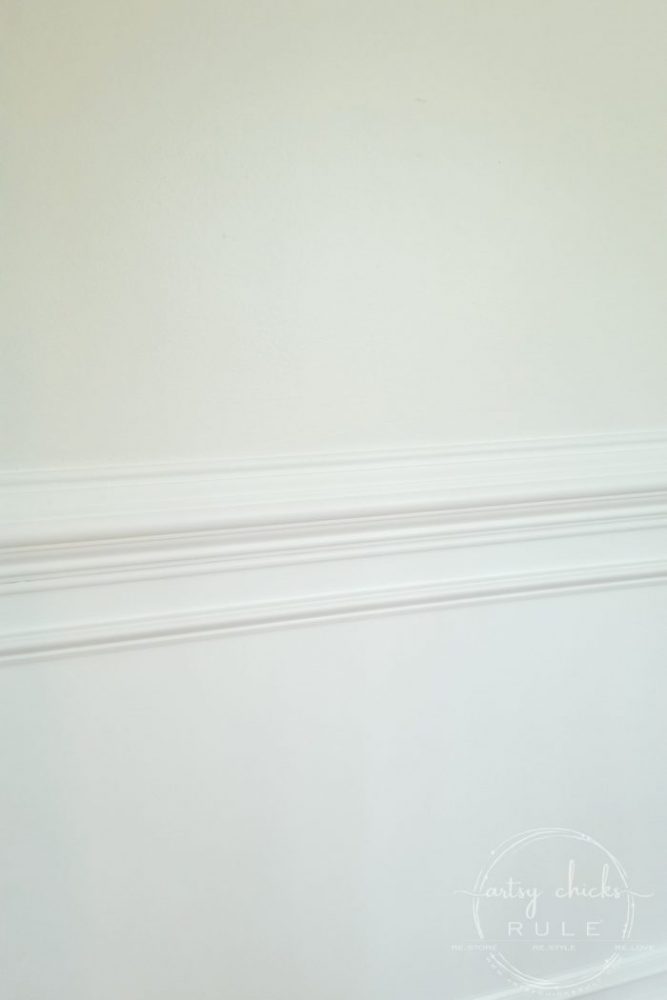 By the way, I love yellow and really enjoyed it on my walls for years. But you know how it goes, sometimes you just get tired of it after awhile.
And so, time for change. :)
I'm going to be painting the study and kitchen the same color, Pure White.
Which moves us on into that room. I mentioned in the other post how we are planning to install white, shaker style cabinets.
And I also mentioned that I adored the Fantasy Brown Granite I saw at a cabinet shop. The only thing is, every other sample/slab I have seen of it since is way too green, brown and busy. :/
I've seen several large slabs at various places so I feel I've gotten a good representation of what I'd be getting.
So I moved on from that one.
I reconsidered a marble look in keeping things light and bright in the kitchen and found this….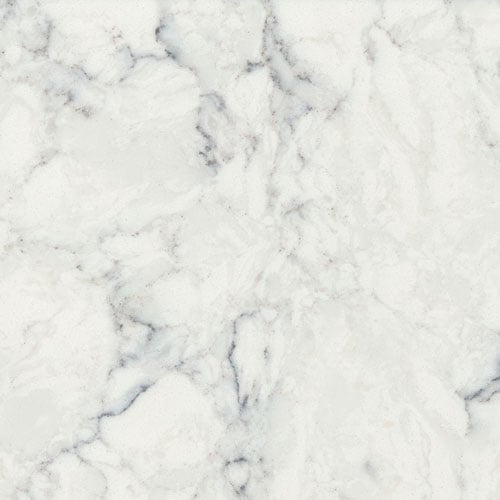 Viatera Rococo (source)
It's beautiful. If you do a Google search, you will see many examples in kitchens.
And this one….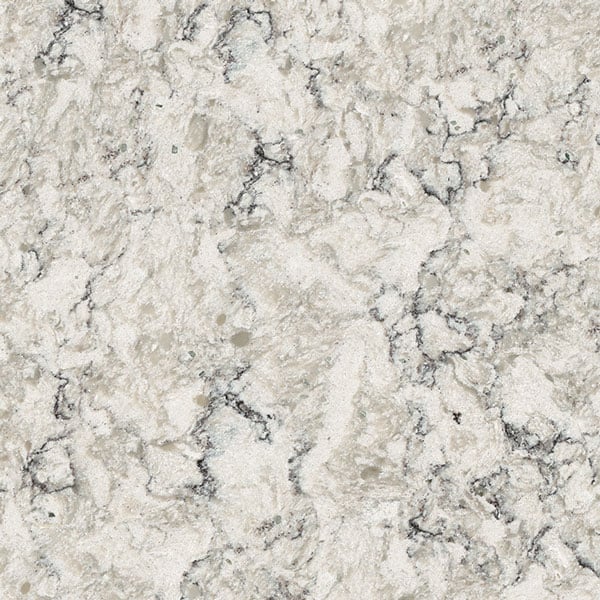 Viatera Aria (source) Also really nice, but with a bit more color.
And my favorite….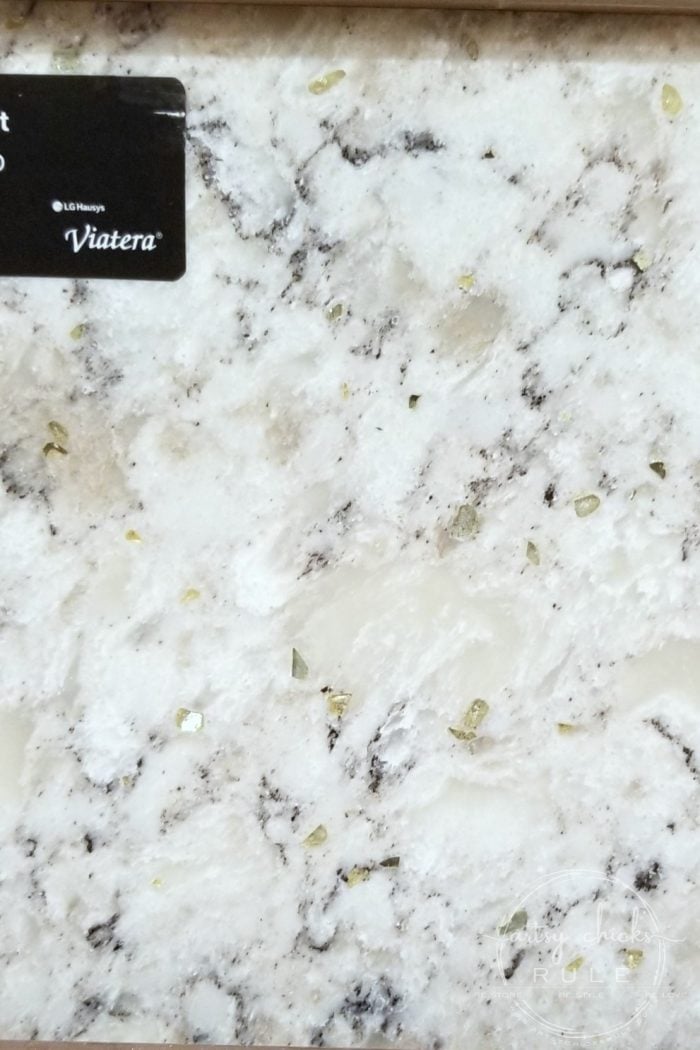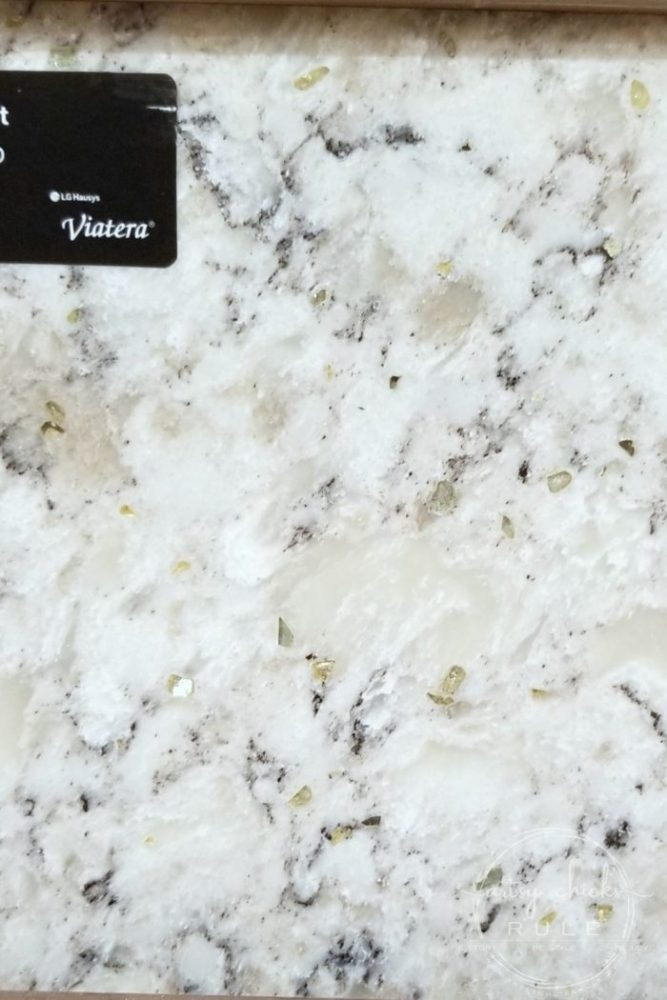 Viatera Everest
Its got bright white splotches, with black/dark gray veining, a creamy warm gray color and those gorgeous pale greenish crystal stones that just twinkle beautifully!
Hey, I'm a sucker for anything that sparkles, what can I say? ;)
I *think* it might be the winner.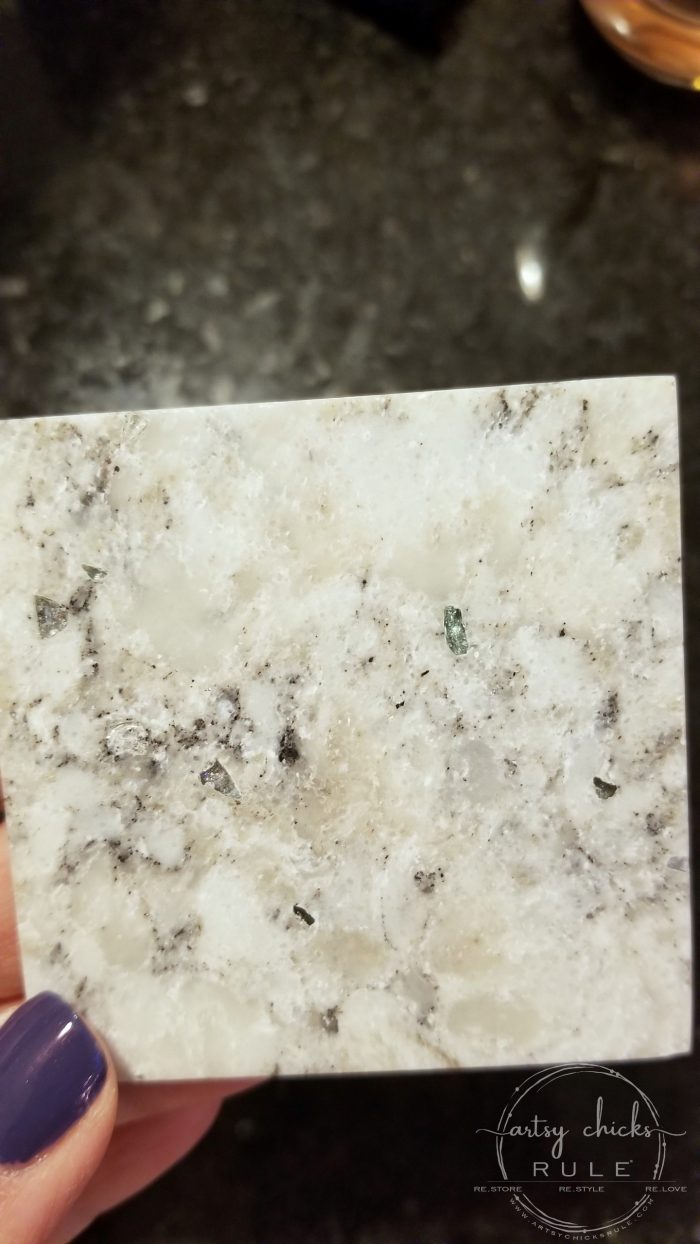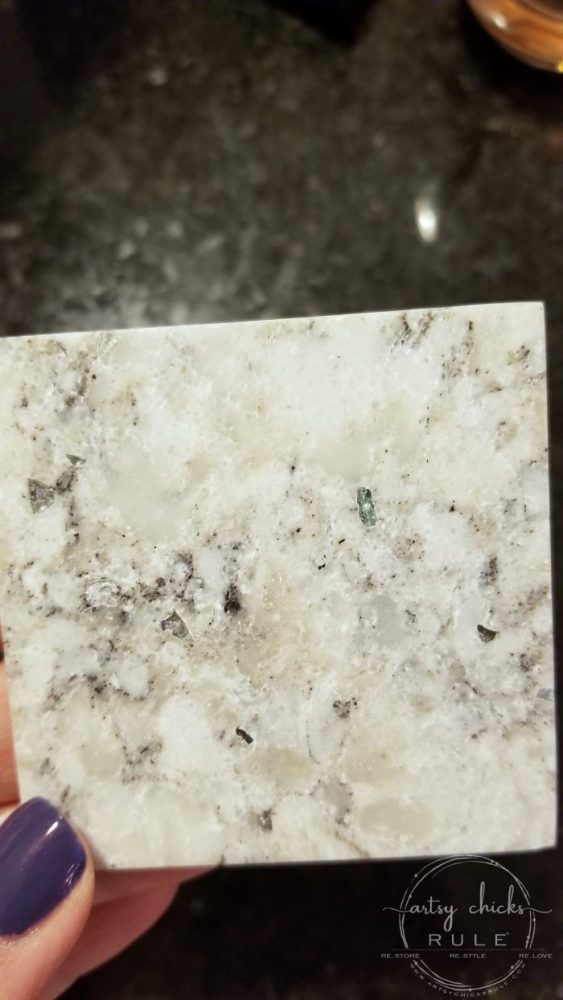 We have only seen these small pieces so far but plan to go the yard to see the big slab this week.
Keep an eye out on my Instagram stories as I'll be sure to snap a shot of it when I do! :)
But in the mean time, look how nicely this sample goes with my new paint color.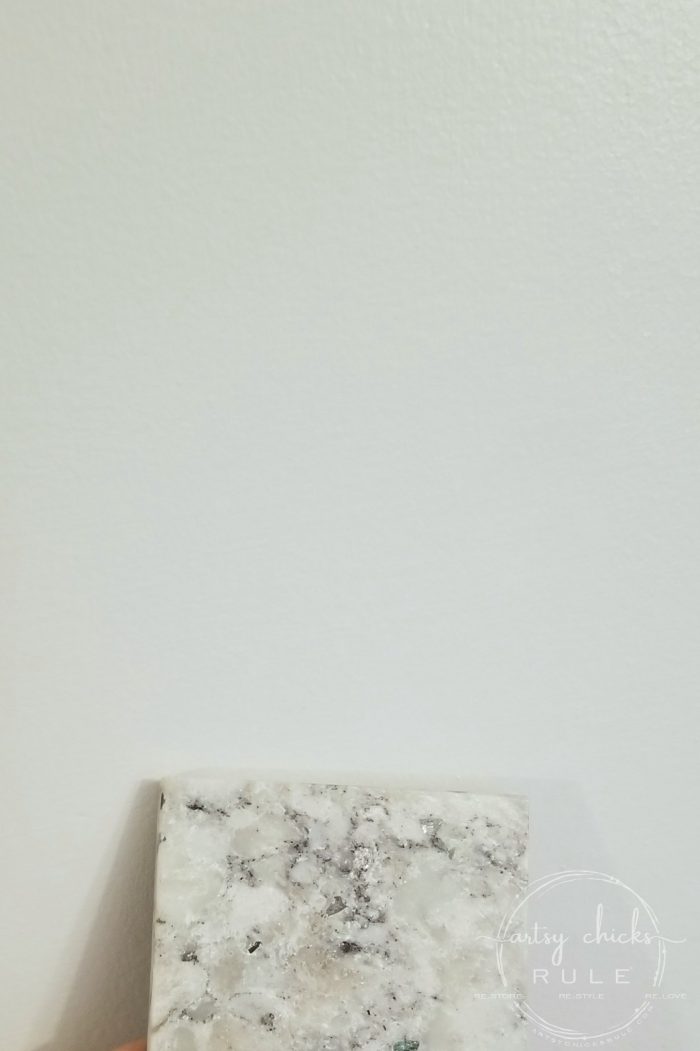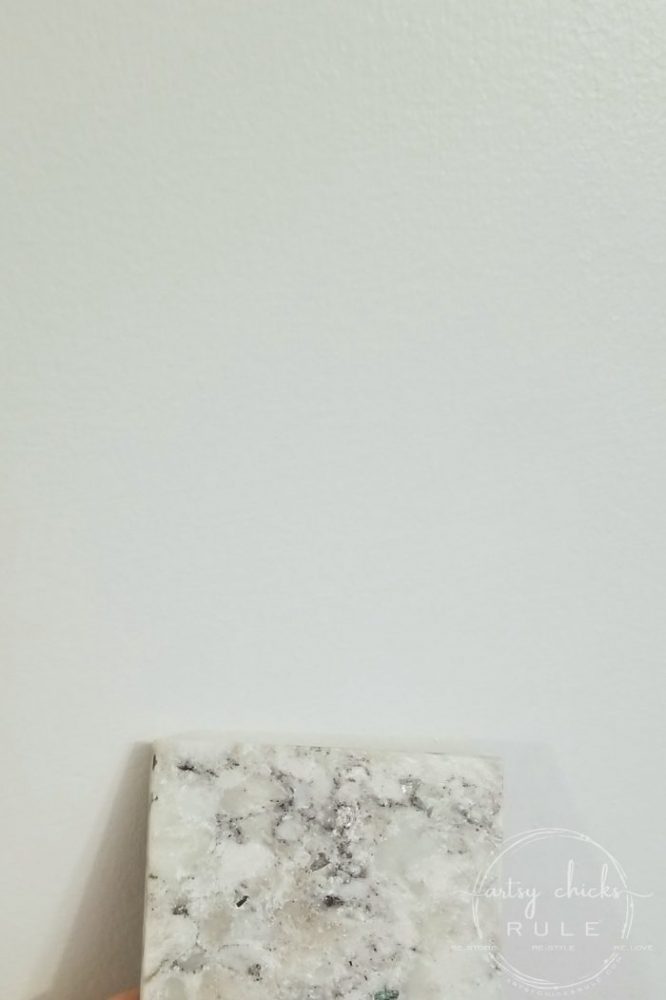 Those creamy warm grays blend perfectly with the new warm gray wall. Love it!!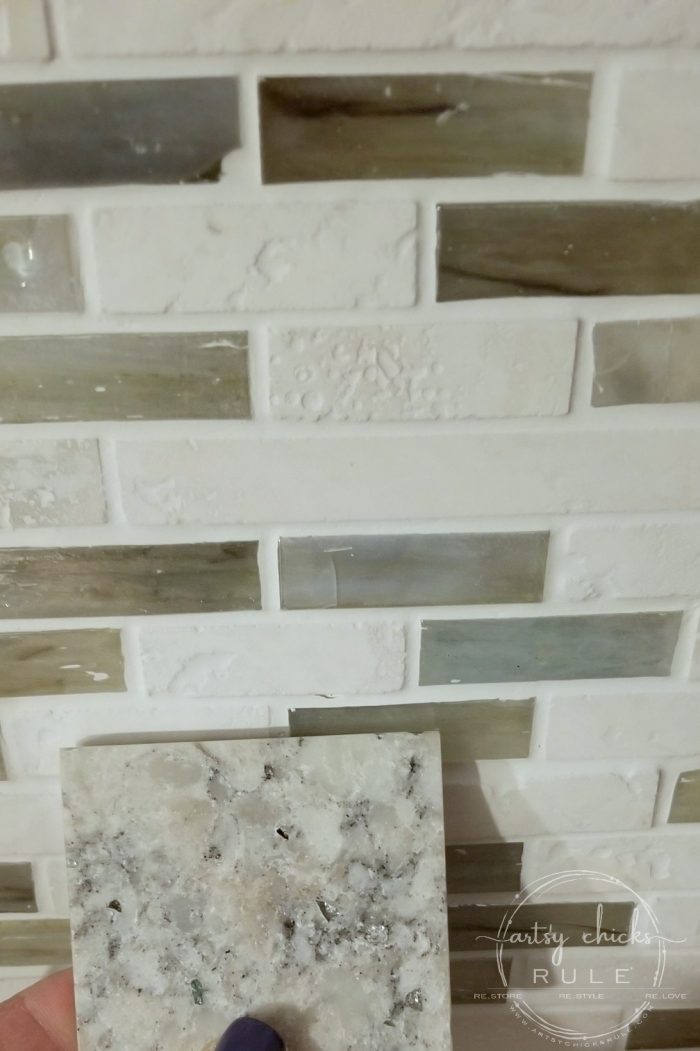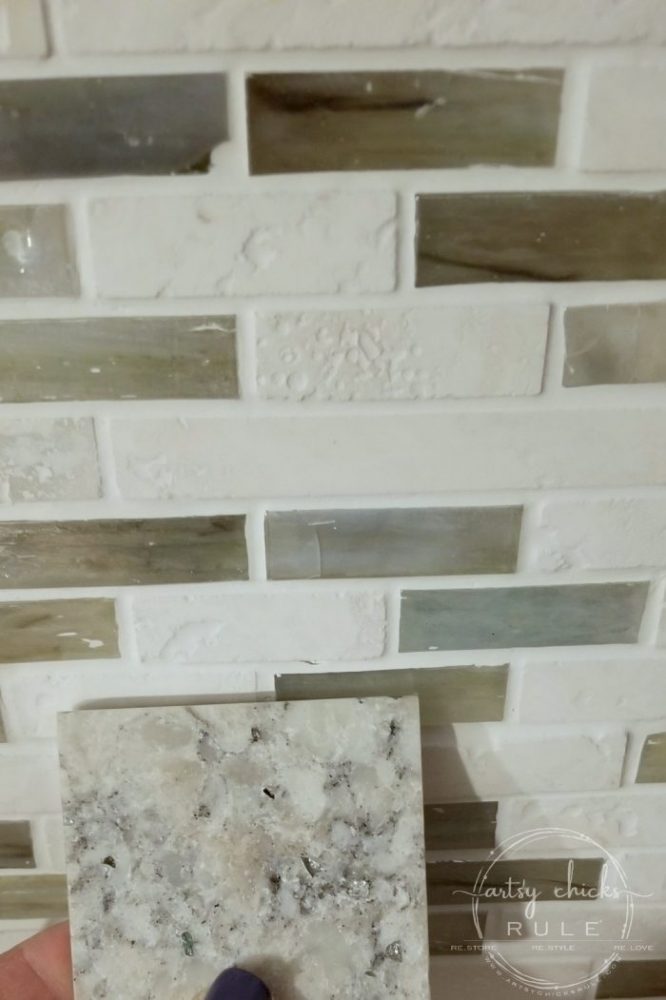 And I think it will go nicely with the coastal tile backsplash, too.
I'm undecided on what color I'll repaint the kitchen island just yet, so stay tuned.
Here are the contenders so far:
SW Halcyon Blue
SW Oyster Bay
BM Beach Glass
I've got a few samples of flooring coming in on Weds. I can't wait to see them in person and share them with you!
I'll be updating this post with photos once I get them.
I'll also share those on Instagram, too. ;)
Now that I have my wall color, cabinets and counter top color (I think ;) ) it will be nice to see which color flooring goes best.
Choosing coordinating finishes can be hard but once you get going and choose one or two things, it often just flows.
I will say that it usually goes something like this….find counter top you love, then choose a coordinating floor, then paint, etc.
I sort of did it the opposite way, only because I hadn't planned to replace cabinets/flooring, etc, when I started down the paint path.
But choosing the coordinating finishes all worked out just fine anyway! :)
Besides changing all the finishes downstairs, we are also doing a small change in decor here and there.
One of the changes was adding a love seat to our family room.
You might remember we have IKEA Ektorp furniture in there currently….and love it!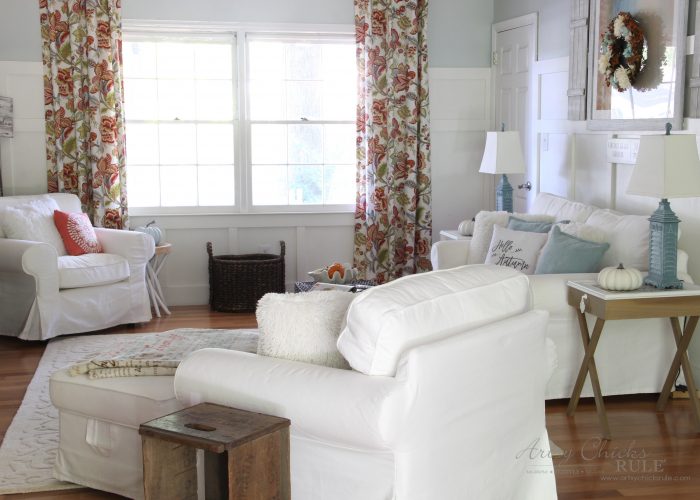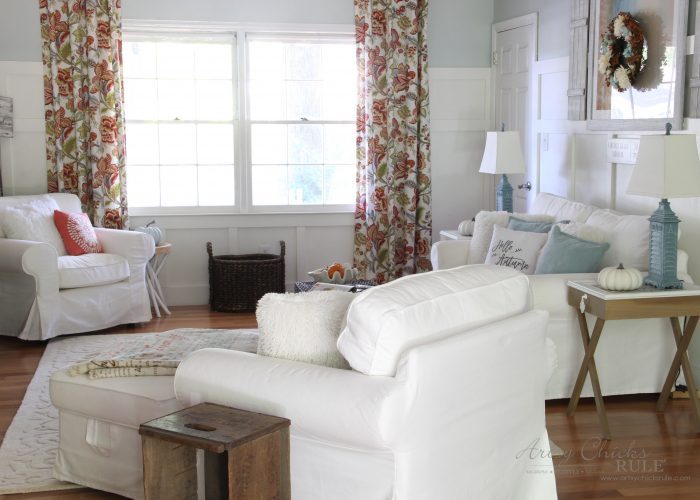 I love how crisp and white this furniture is and the ease in which to keep it that way.
Just pull them off and wash! They come nicely clean and look fabulous again.
See where the chair is at the front of the photo?
We decided to place a second love seat there instead.
We originally had leather furniture, a couch on the wall and a love seat here anyway.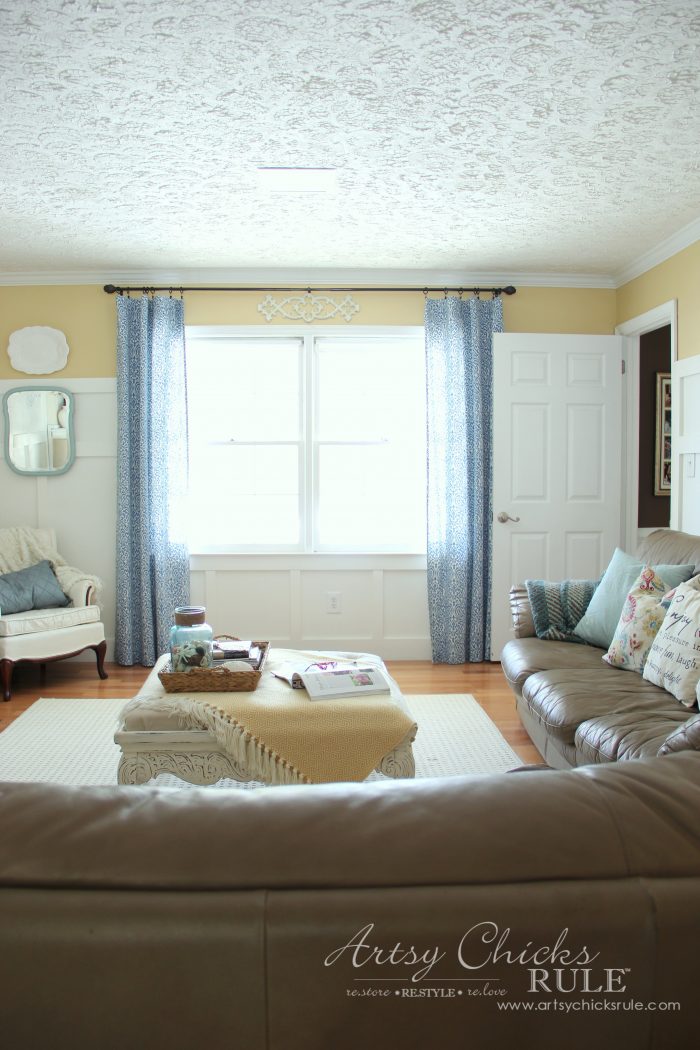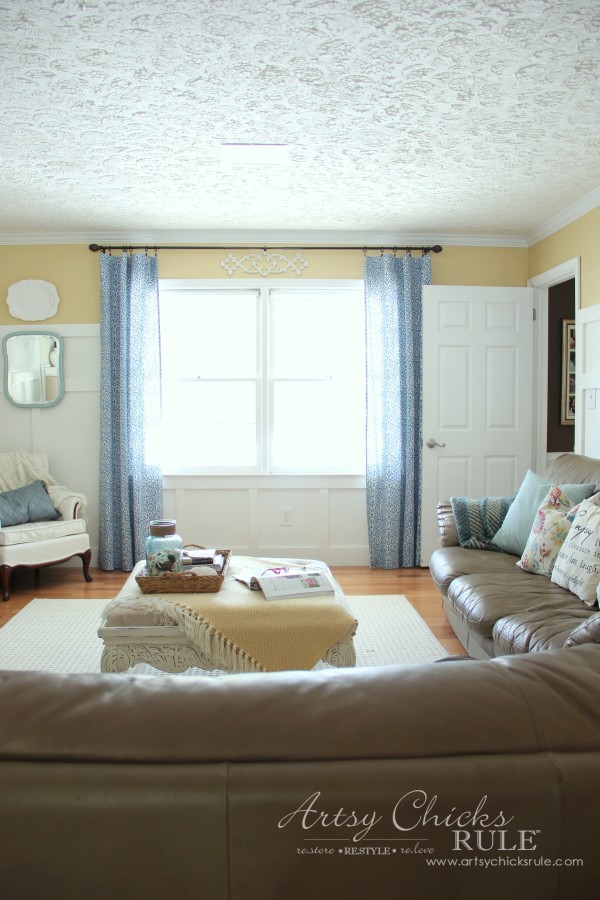 (and see those old yellow walls I mentioned earlier!)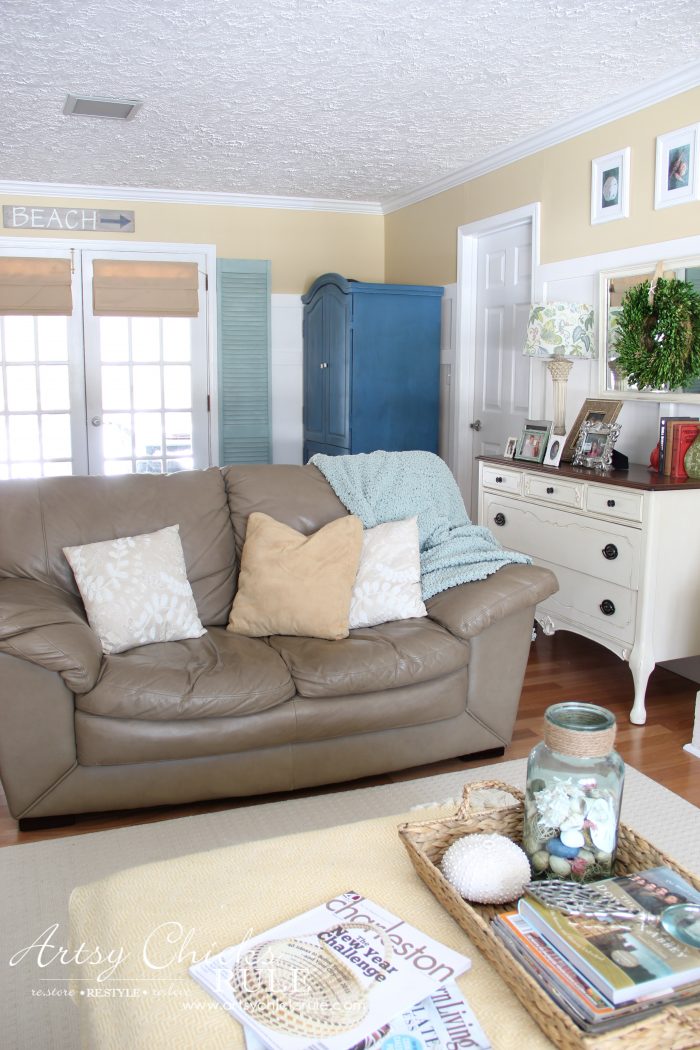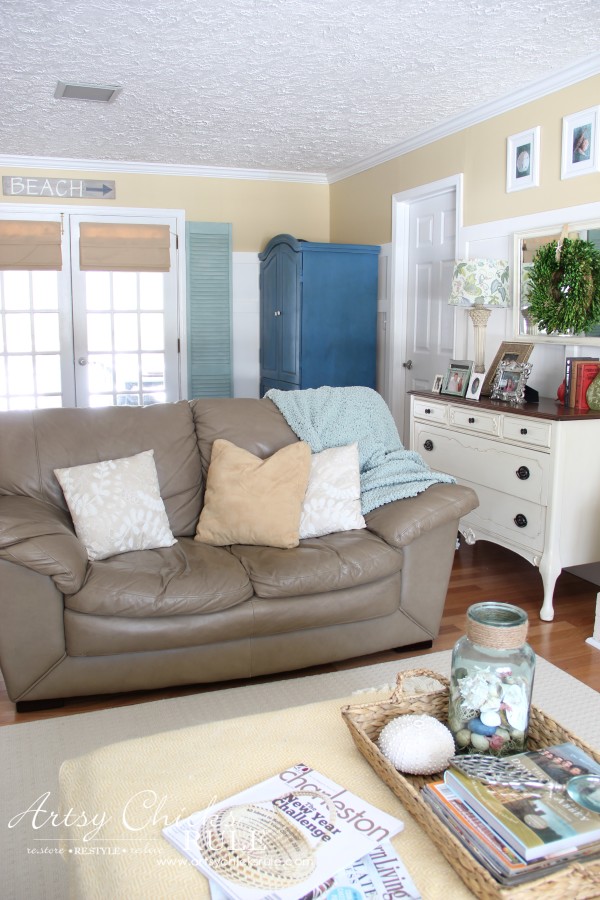 When we sold that furniture, I decided to keep it a little more open and opted for the chair there instead.
But that didn't really leave enough space for seating especially since the other "couch" on the wall is a love seat as well.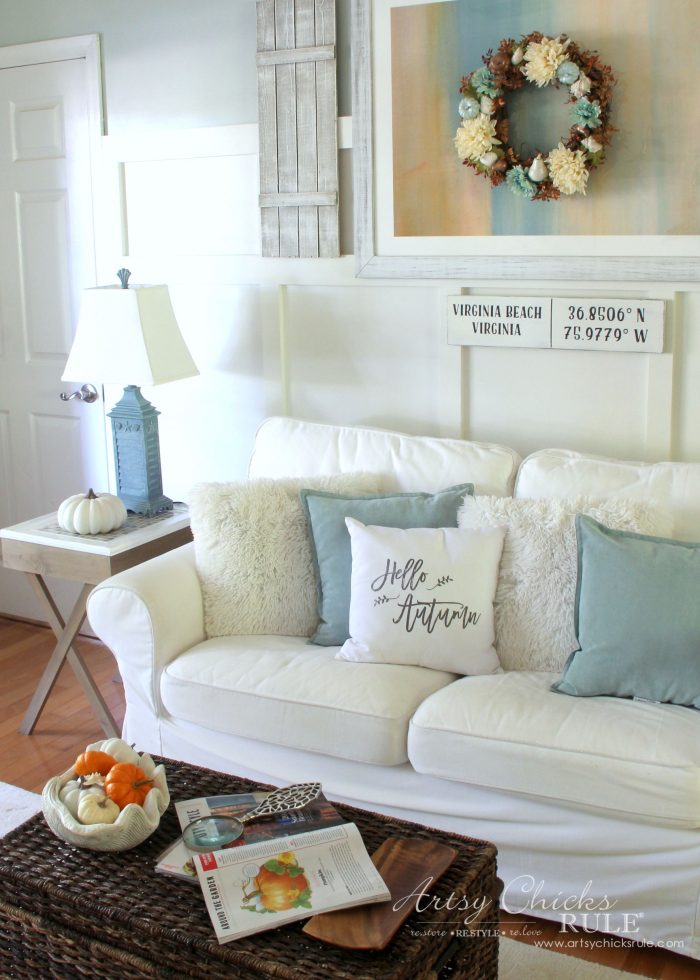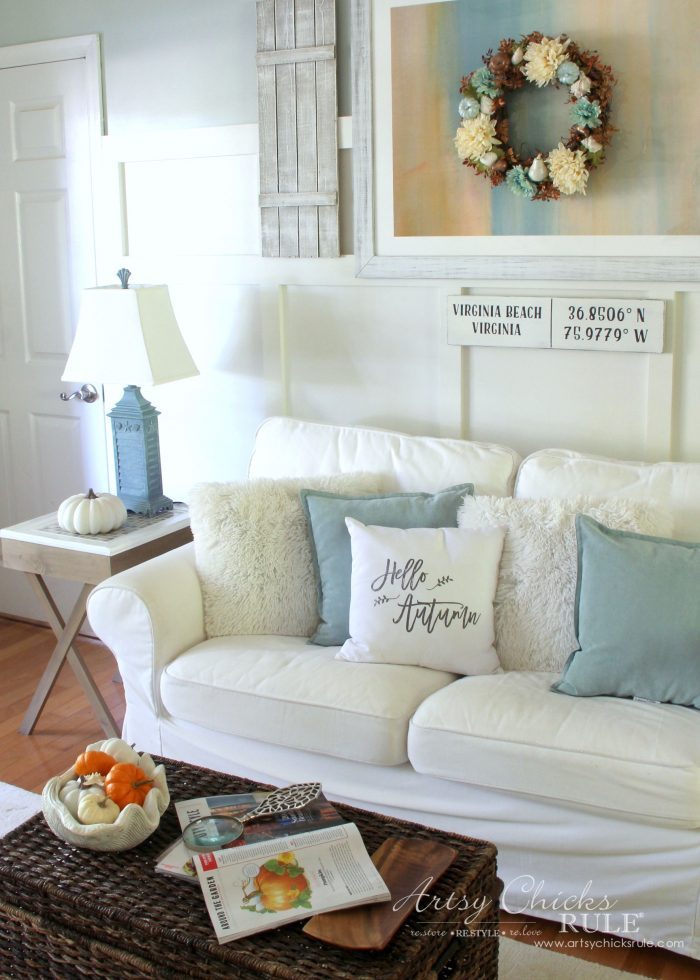 I'm absolutely thrilled with how it looks with the 2 love seats BUT……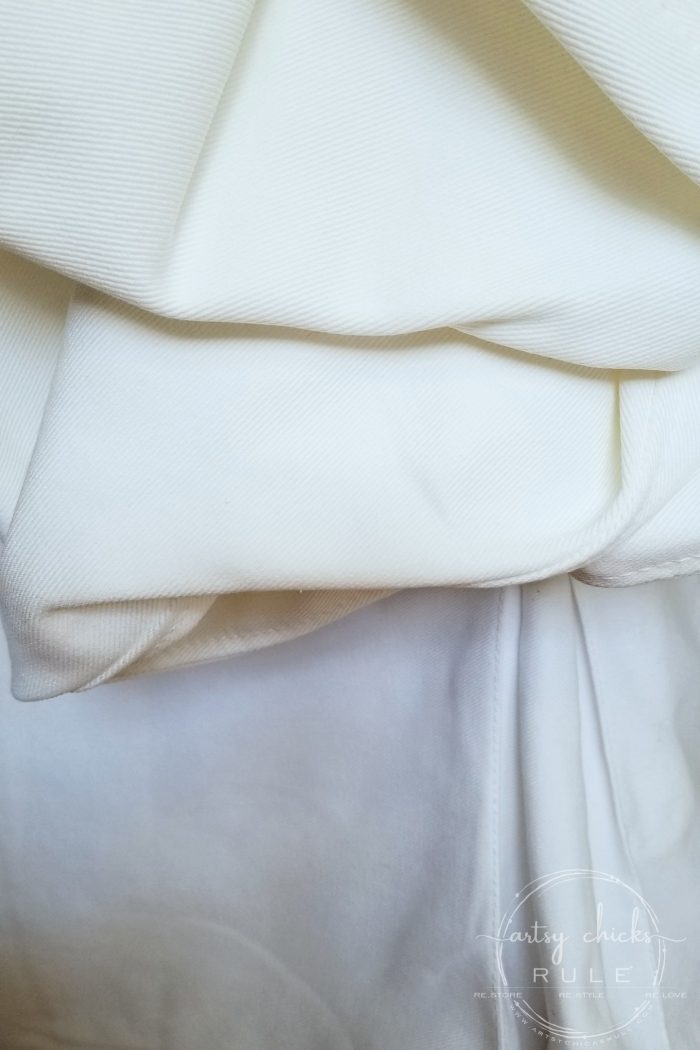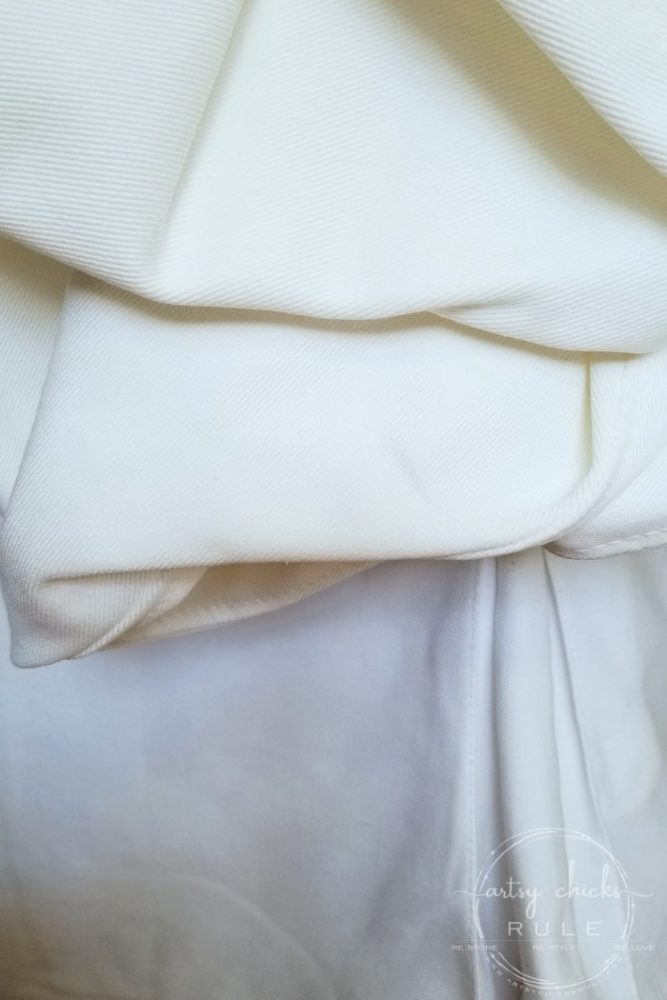 ….not too happy with IKEA. :(
Their Vittyard White….well, it's no longer "white"….as you can see there.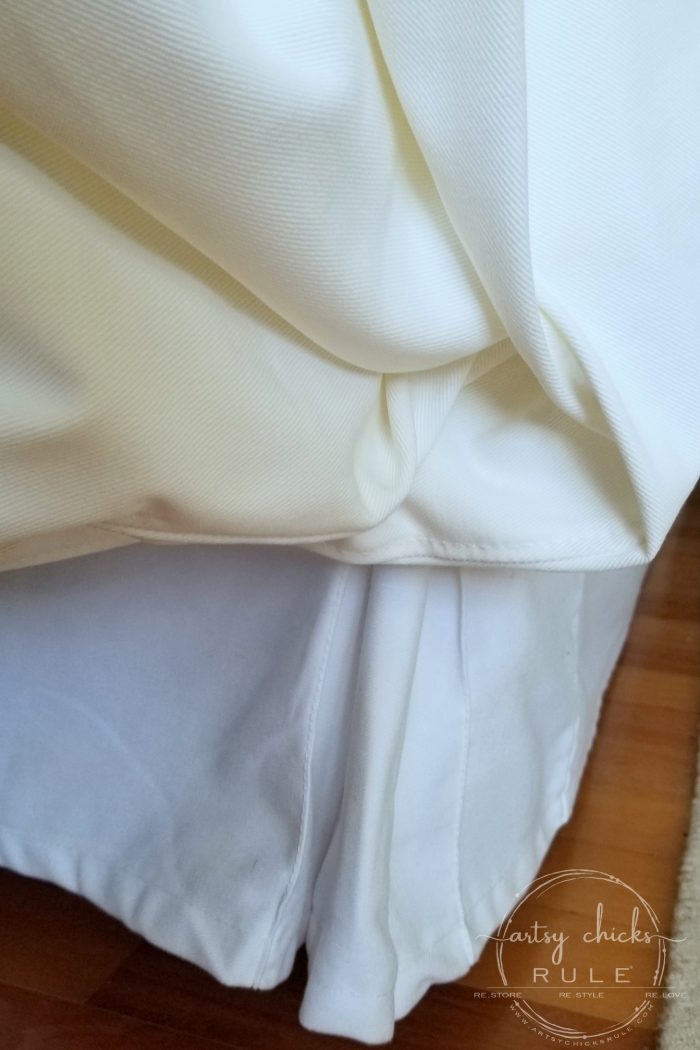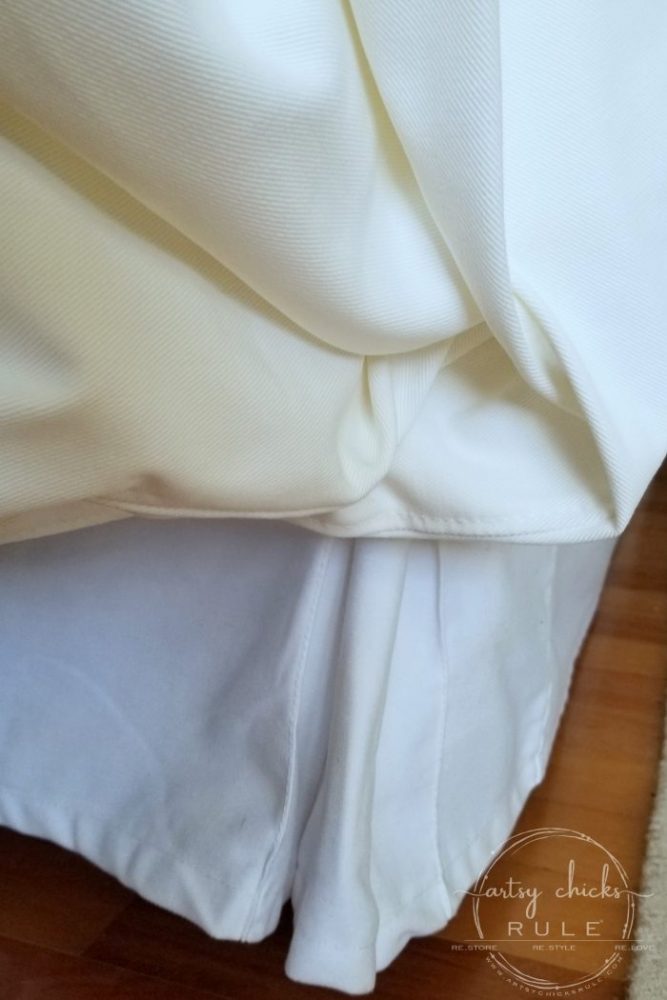 It's off white now.
I called and spoke with someone as IKEA and unfortunately this is the color now.
Which is really a bummer for anyone that bought the Vittyard White and thought they could buy extra covers that would match any of their current furniture.
It won't, don't bother. :(
I considered buying replacement covers from them to match the rest of my furniture in here. (that I only bought a little over a year ago, by the way)
But I don't love the new color, so I won't be doing that. I love the crisp, bright white it was originally and am so sad they changed it.
So I will have to purchase covers to fit elsewhere. Not too thrilled but what can you do?
And that pretty much wraps up my update on all things house and renovating. :)

We've got a lot going on around here but I plan to continue my series I mentioned in this post last week. ("going back to basics")
I'll be back on Thursday talking all about chalk style paints…26 of them!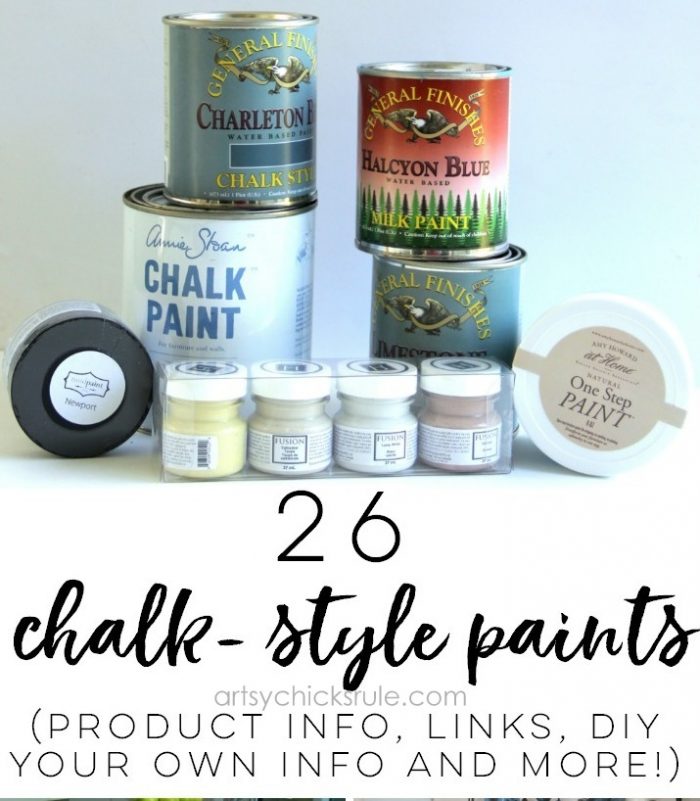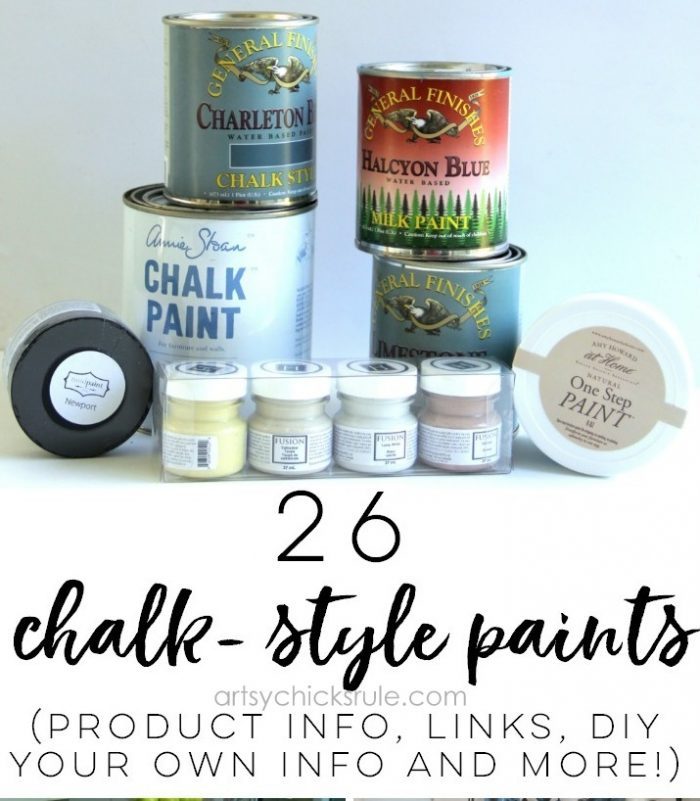 UPDATE: You can see it now >>> here!!
Have a wonderful week and I'll see you then!
xo