As we all know, lamps can be expensive, but they don't have to be! The thrift store abounds with lamps, all styles and sizes…just like this glitter gold lamp makeover!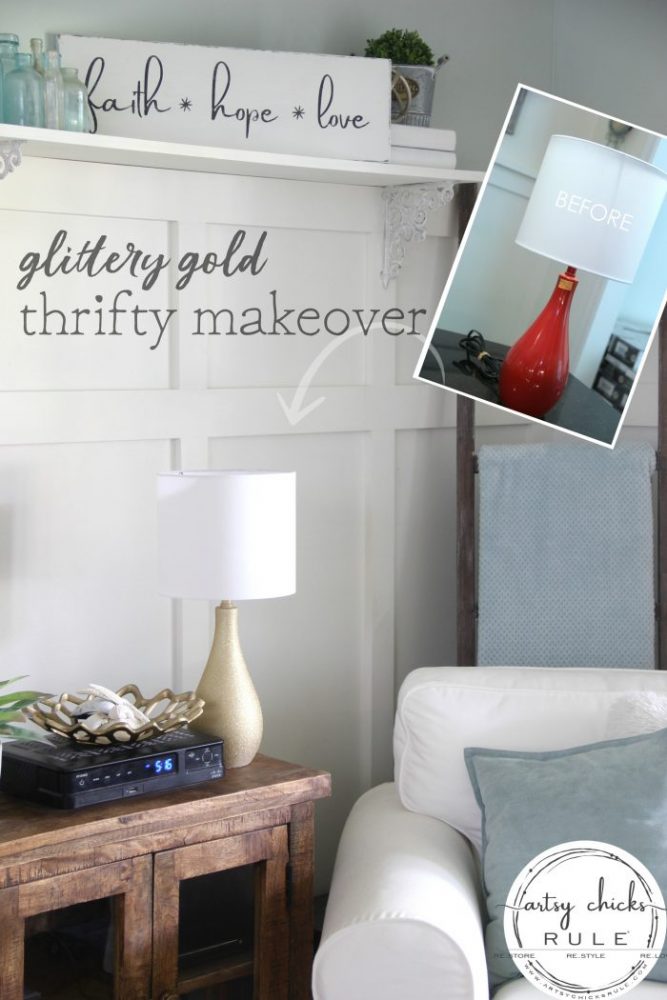 I'm sharing a super fun thrifty makeover today. :)
A glitter gold lamp makeover.
I picked up this lamp at the thrift store awhile back. I loved the shape, but not the color so much.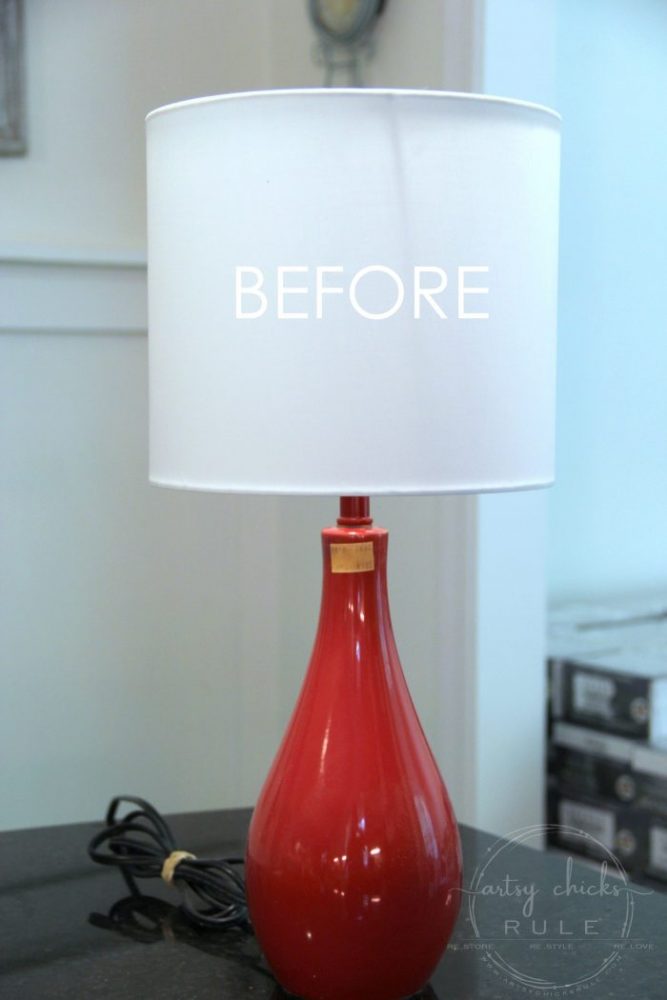 The shape was really nice and so was the price…. $6.98.
Can't beat that because like I said, lamps can be pricey! (and yep, that's one of the stacks of wood flooring in the background just waiting on us… ;) … our house is a hot mess right now! lol)
So I brought it home with the thought that I'd paint it aqua or something along those lines.
And how it happens sometimes, I changed my mind. ;) Imagine that!! lol
My hubby and I were at Lowe's this past weekend and I needed to grab some spray paint.
Guess what I found??
Yep! You got it! ;)
That pretty gold, glittery goodness spray paint. In a can.

How have I never seen this?
Or maybe I have before…who knows!! hee hee It's highly possible I may have even used it at some point.
But I surely don't remember.
Anyway, who doesn't love glitter? And GOLD glitter, even better. :)
You can find it here: Glittery Gold Spray Paint
Just look at that….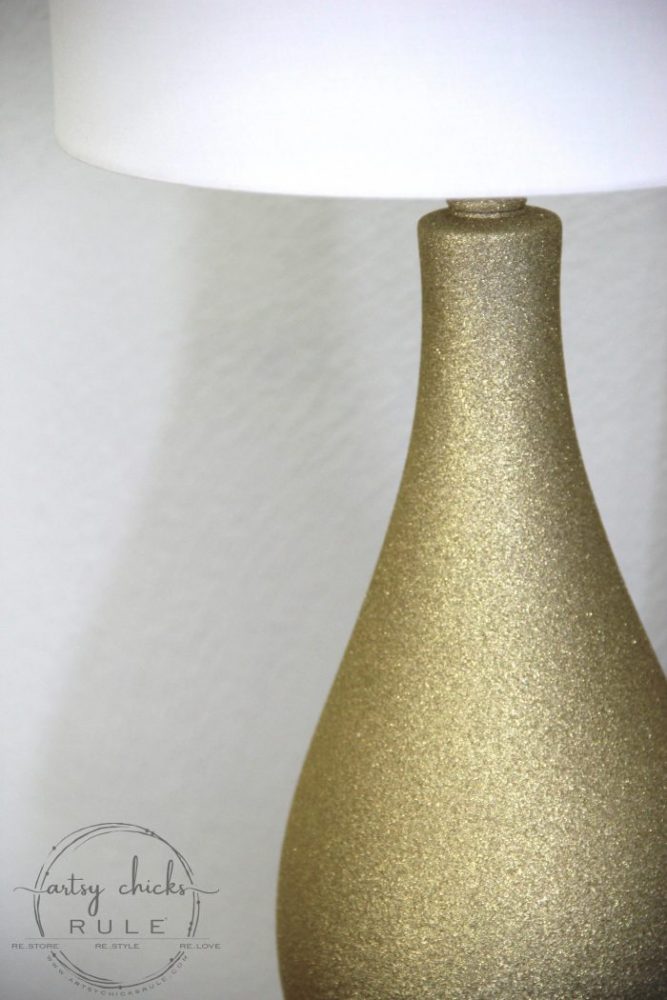 Okay, so let me tell you how to do this oh-so-complicated glitter gold lamp makeover. (you know I'm kidding, right?)
It was SIMPLE.
I tested the glittery spray paint and noticed it was a bit opaque so I gave the lamp a base coat of white spray paint.
I didn't want any of the red showing through and this worked perfectly.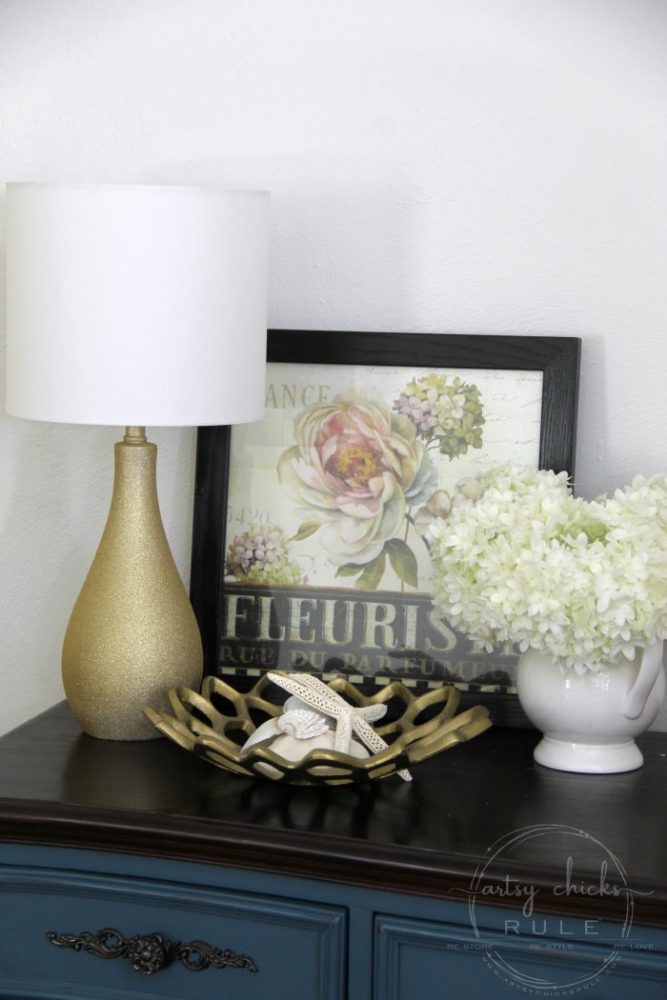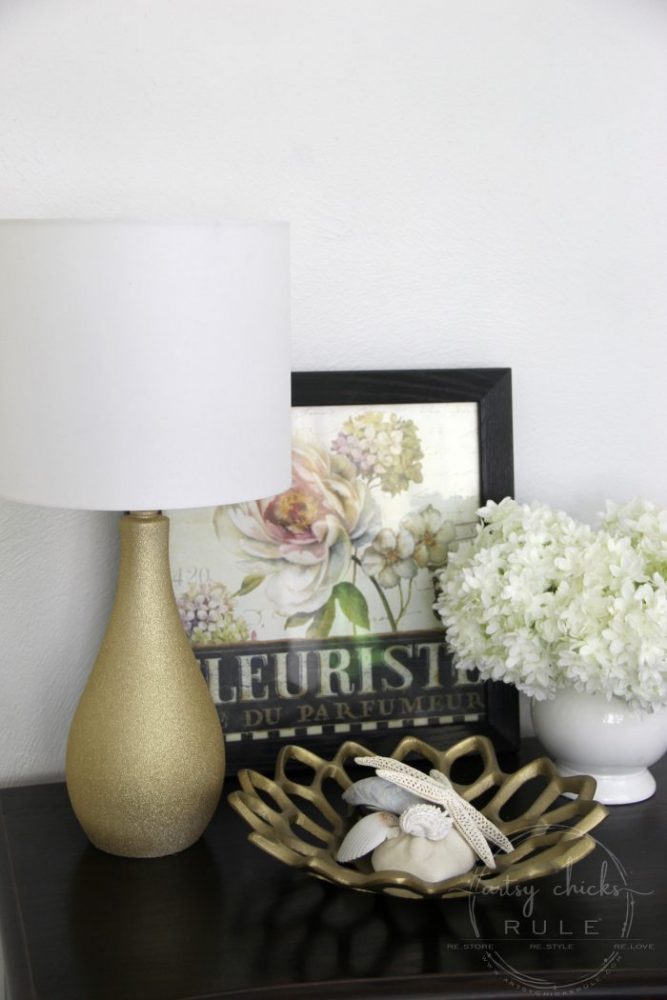 I love it and that pretty glittery, gold paint.
I'm dreaming up other things I can use it on now.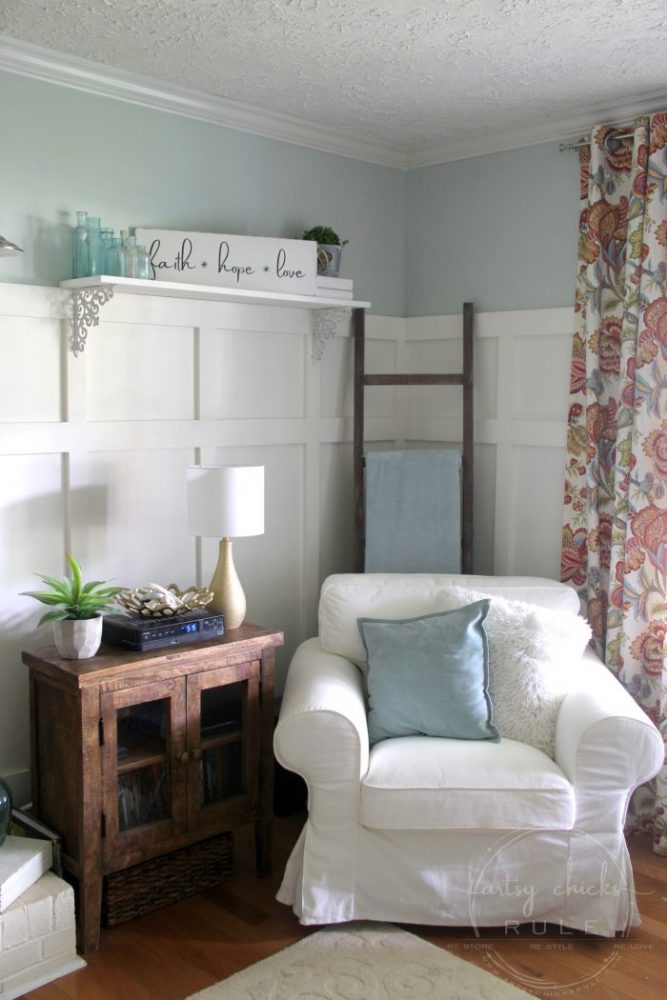 Up close glittery goodness…..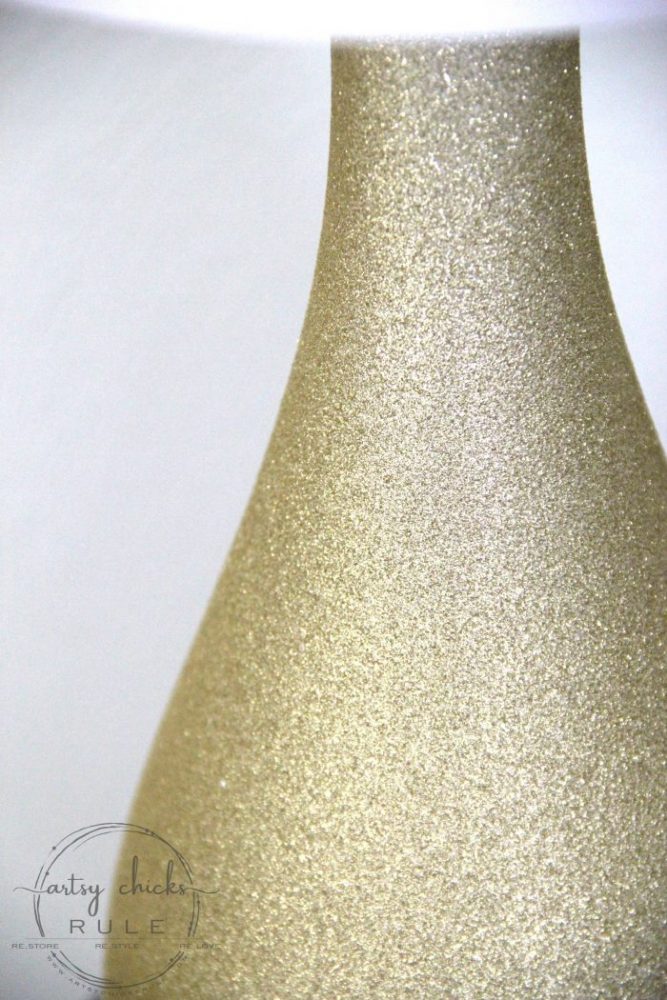 I know this might not be everyone's thing but the message is the same.
You don't have to be spendy when decorating your home. :)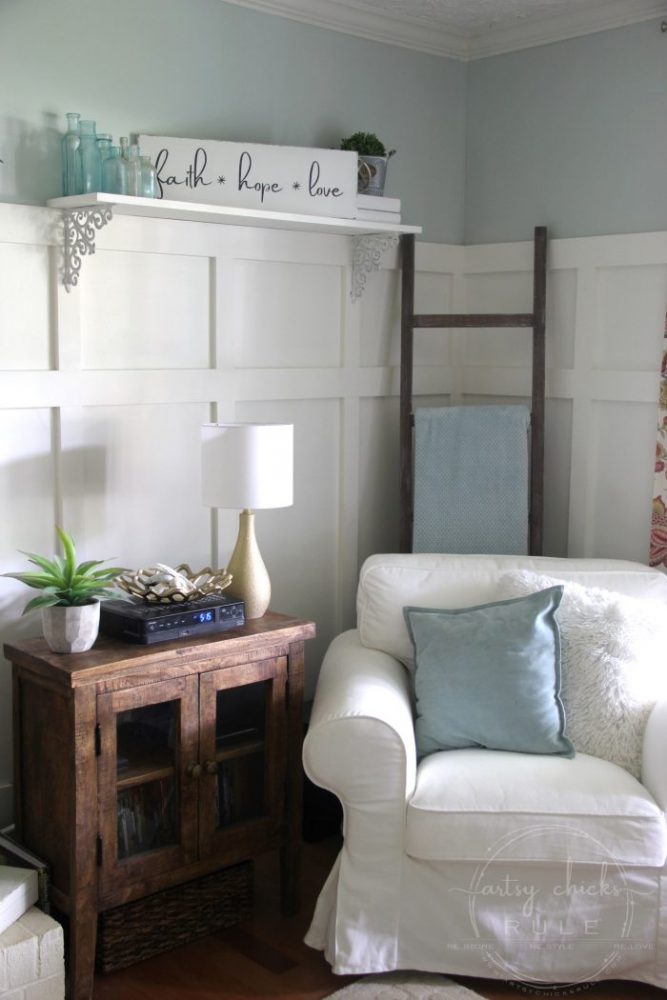 So paint it whatever color suits you!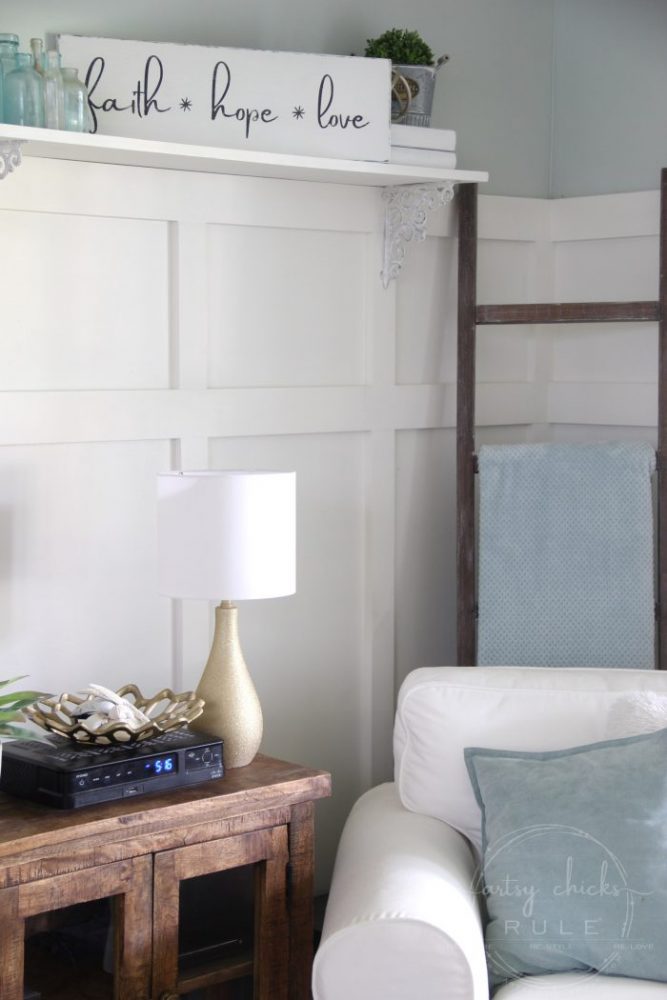 Like aqua. ;)
Kidding!
I hope you enjoyed my pretty little glitter gold lamp makeover today.
Don't forget to shop your local thrift stores when trying to find pretty decor for your home.
Paint can transform anything. It is your friend! It sure is mine. :)
Here's a few other lamp or light fixture makeovers:
PIN this to save it for later!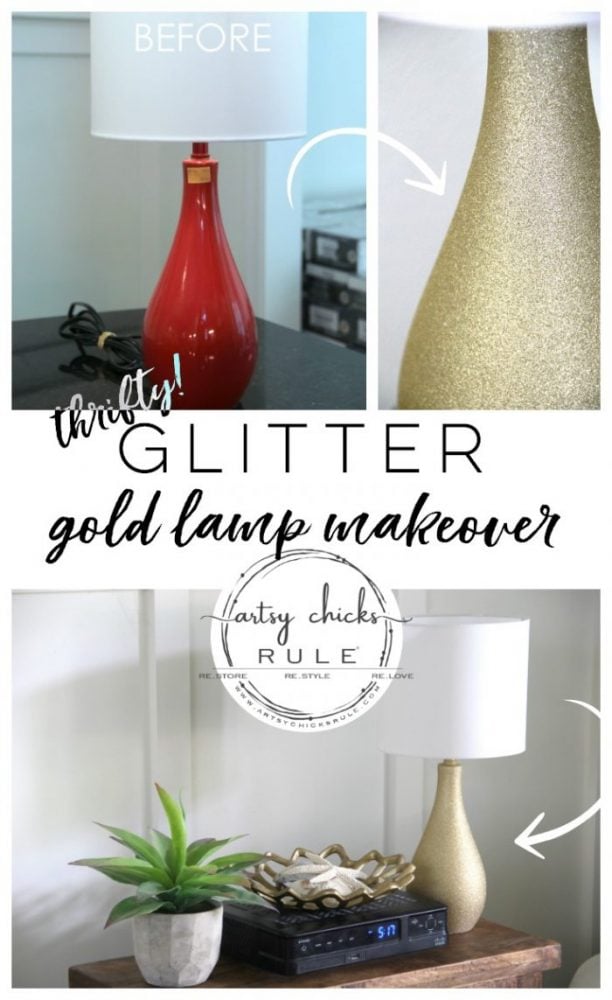 And check back in on Thursday to see what I did with this old cutting board! :)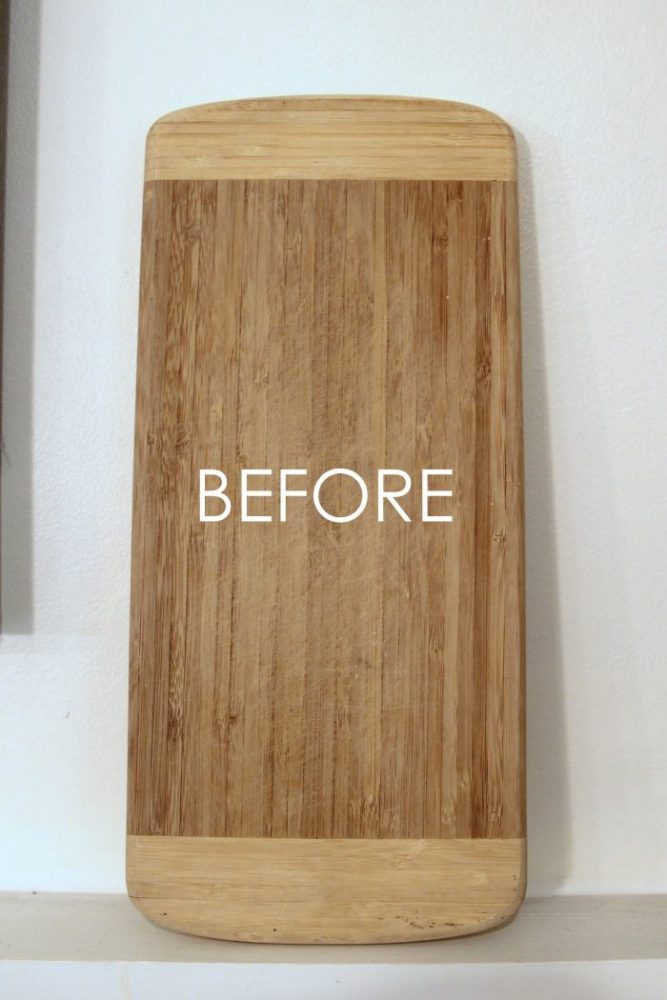 UPDATE! See it now, here!!
Have a great week!
xoxo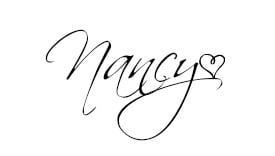 Follow Along Here!