Thrifty Coastal Lamp Makeover (Trash to Treasure)
This post may contain affiliate links. Please see disclosures here.
Old thrift store lamps can really save you some money! This coastal lamp makeover was done on a budget that saved me a ton.
It's TRASH to TREASURE Tuesday! Yay! ;)
Well, it's always trash to treasure, any day of the week, around here. That's kind of my motto.
But my friends and I are getting together every month and sharing what we've found and made pretty.
I made these $5 dollar glass lamps pretty…..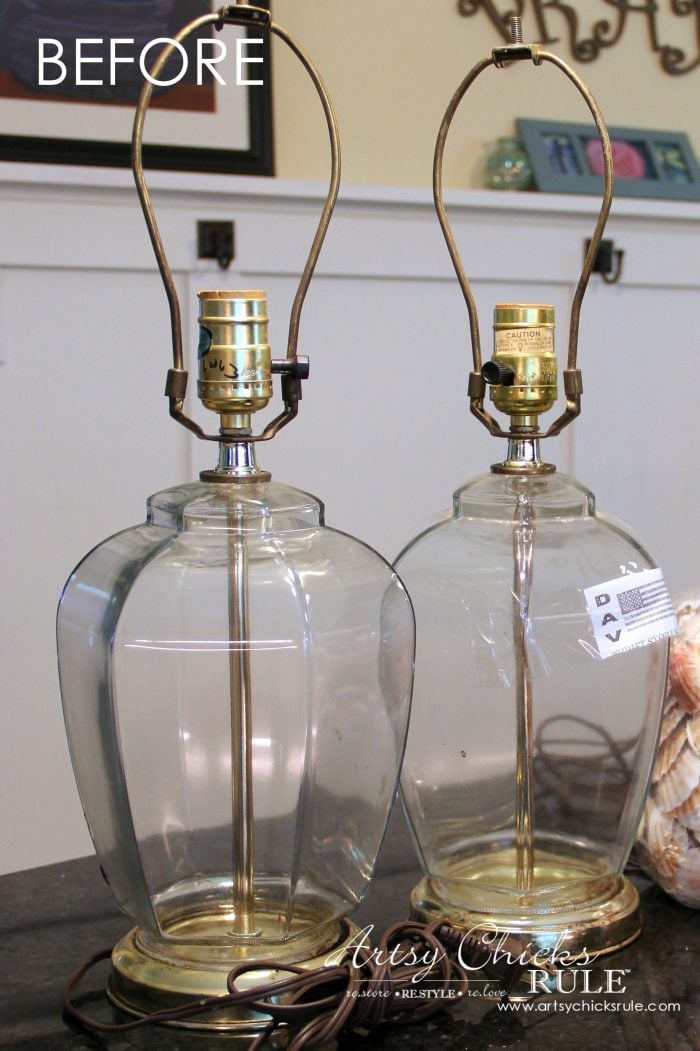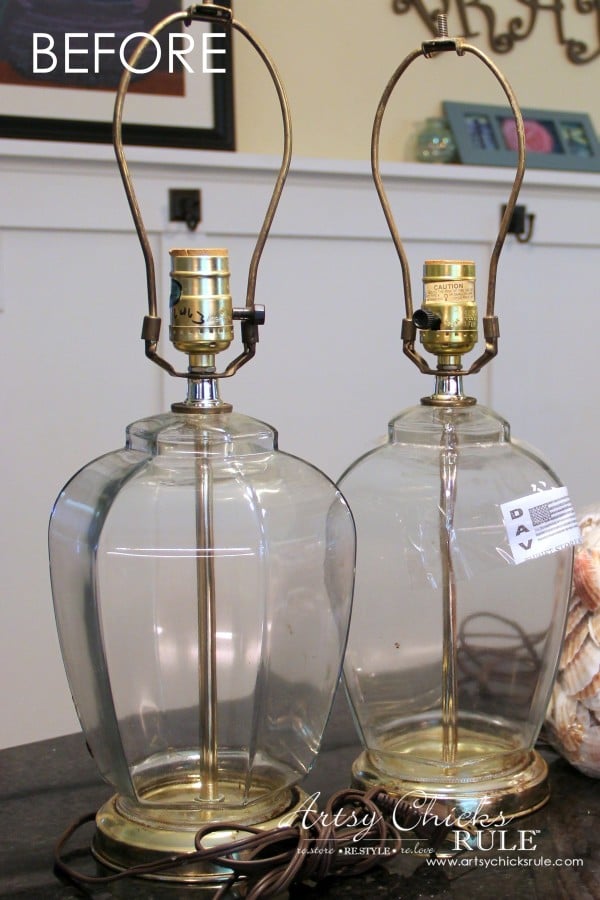 And they were kind of funky to begin with. :(
BUT they were only $5 EACH. That's a steal.
And very easily cleaned…well sort of.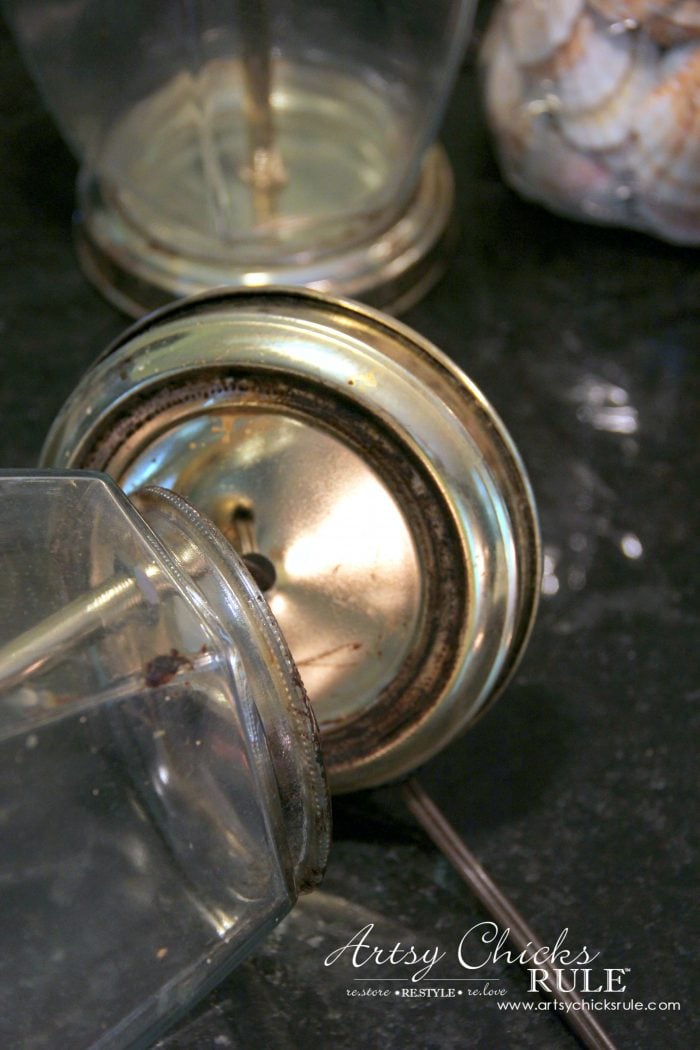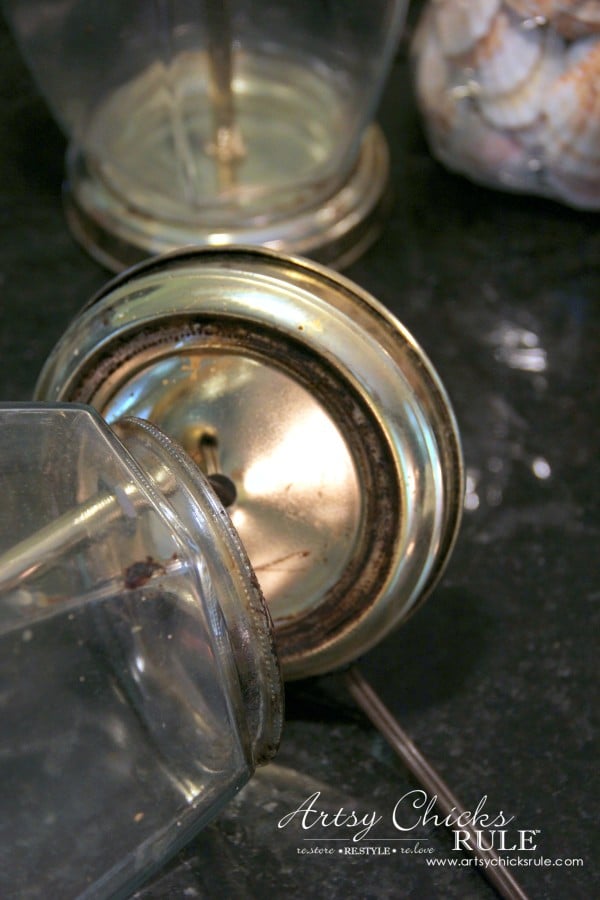 Somebody had some sticky, gooey splatter and spillage….and it looks like years worth.
But a little cleaning and they were all good to go.
And ready for paint.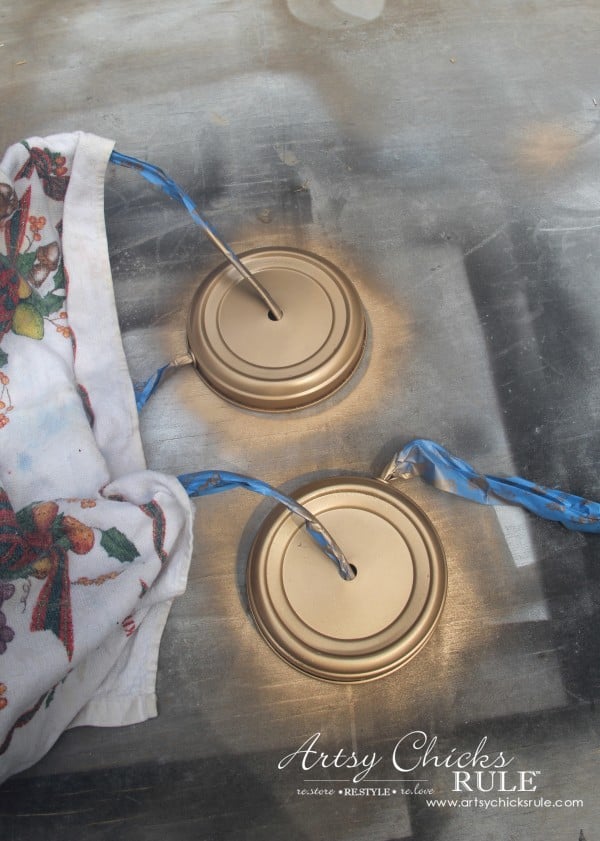 I taped up the cords so the spray paint wouldn't get on them (after unscrewing the base to loosen them up).
I then laid an old towel over the glass lamp area so the spray wouldn't get on them.
Worked like a charm!
I didn't take photos of spraying the "pole" inside that holds the cord.
I basically pulled it completely outside of the jar and painted it as well.
Once you unscrew that base most of it comes apart.
And of course I added ….SEASHELLS.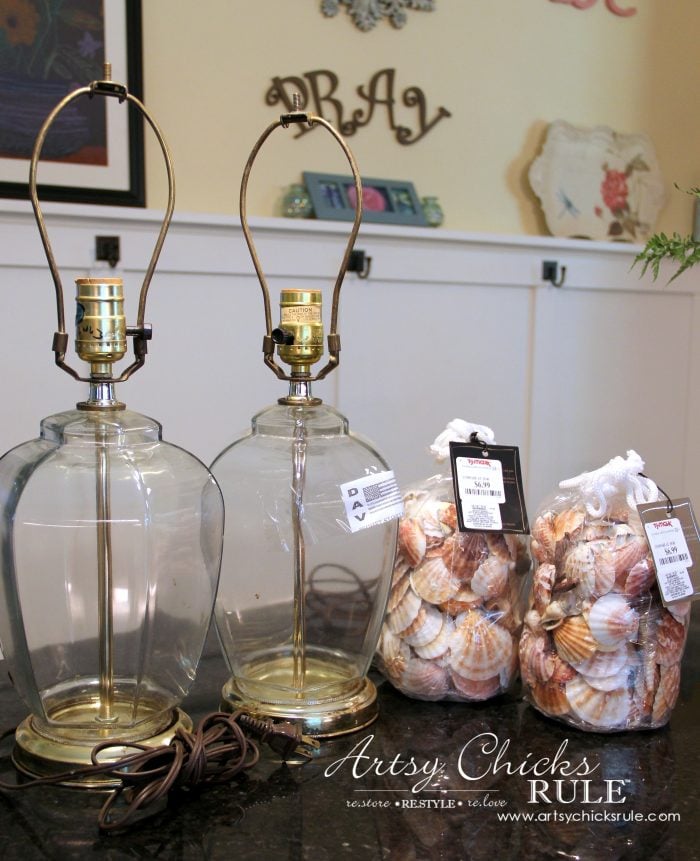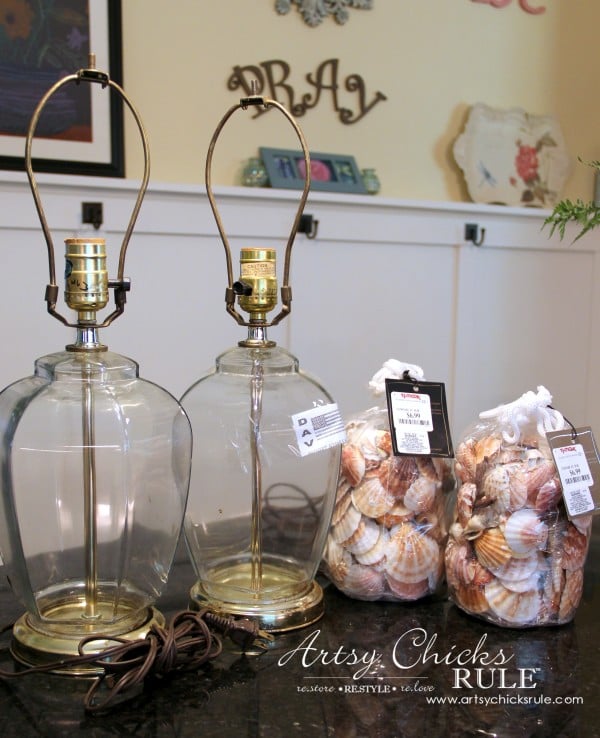 The bases were already gold colored….as in very brassy gold colored. (as you can see above)
I like the look of this gold better.
It's Krylon, Metallic Gold. (does not look like the cap oddly enough…it's more of a matte looking gold shade)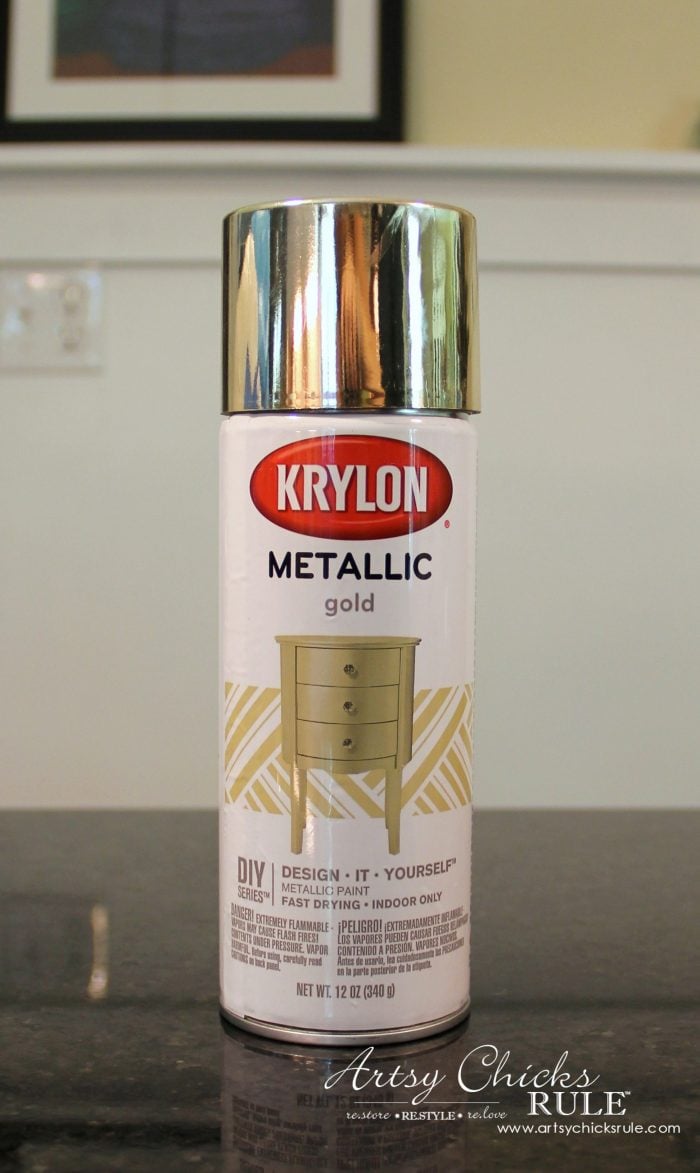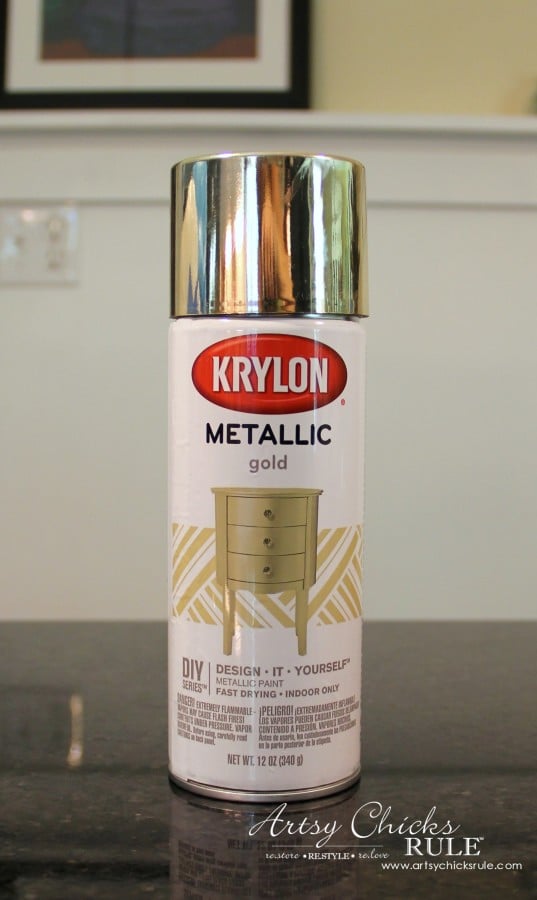 You might remember my most recent post about my "Master Bedroom Makeover Plans & Mood Board".
I shared a mood board and showed how I was going very coastal (surprise! ;) ) in there.
These lamps were the PERFECT find for my "new" room.
So they are keepers.
I'm so happy!
Lamps are so expensive.
Especially lamps like this…..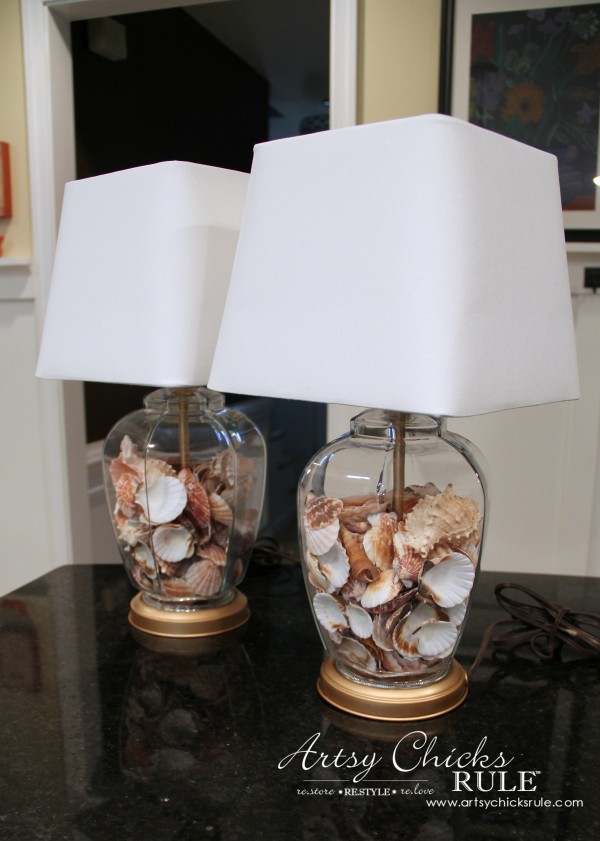 I've seen similar for anywhere from $89-$249 each….EMPTY!
Loving my thrifty coastal lamp makeover. :)
The breakdown on these is as follows:
Lamp – $5
Shells – $6.99 (TJ Maxx and I didn't use them all because I didn't want them all the way full)
New Shade – 12.97 (Target)
So….less than $25 for EACH lamp.
You can't beat that!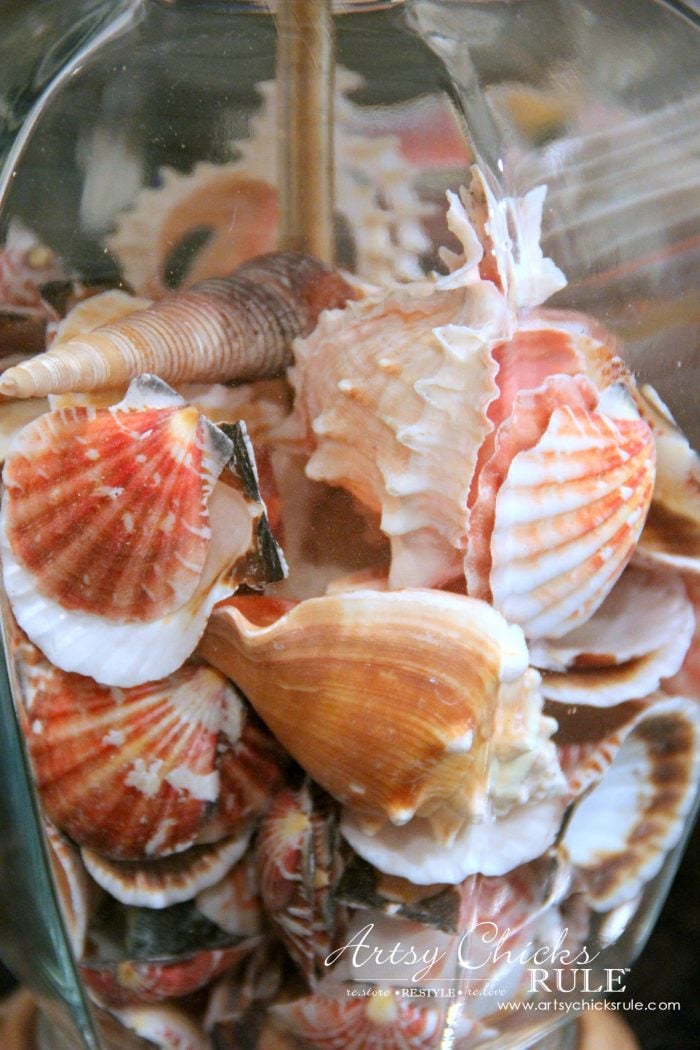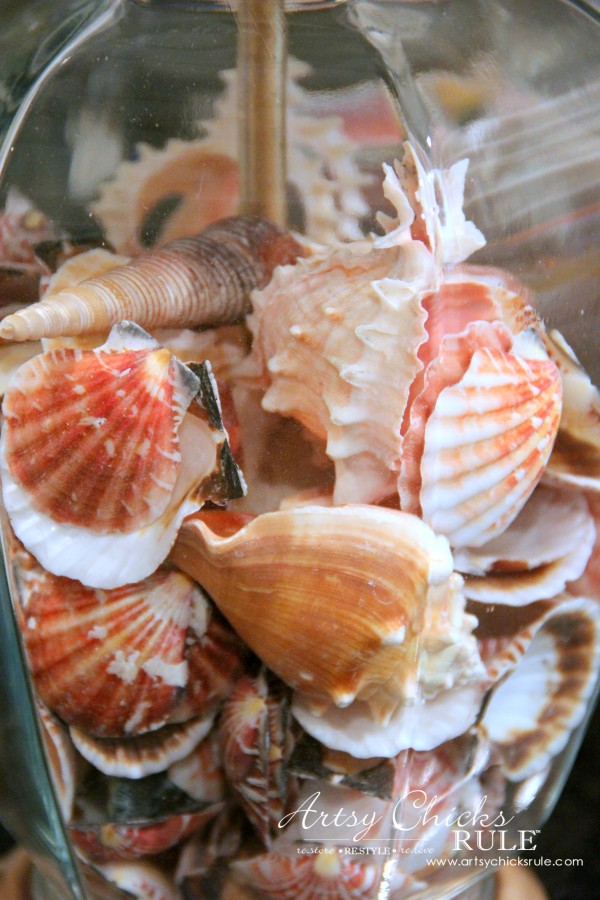 I considered painting all the shells white but I decided to leave them that pretty coral color.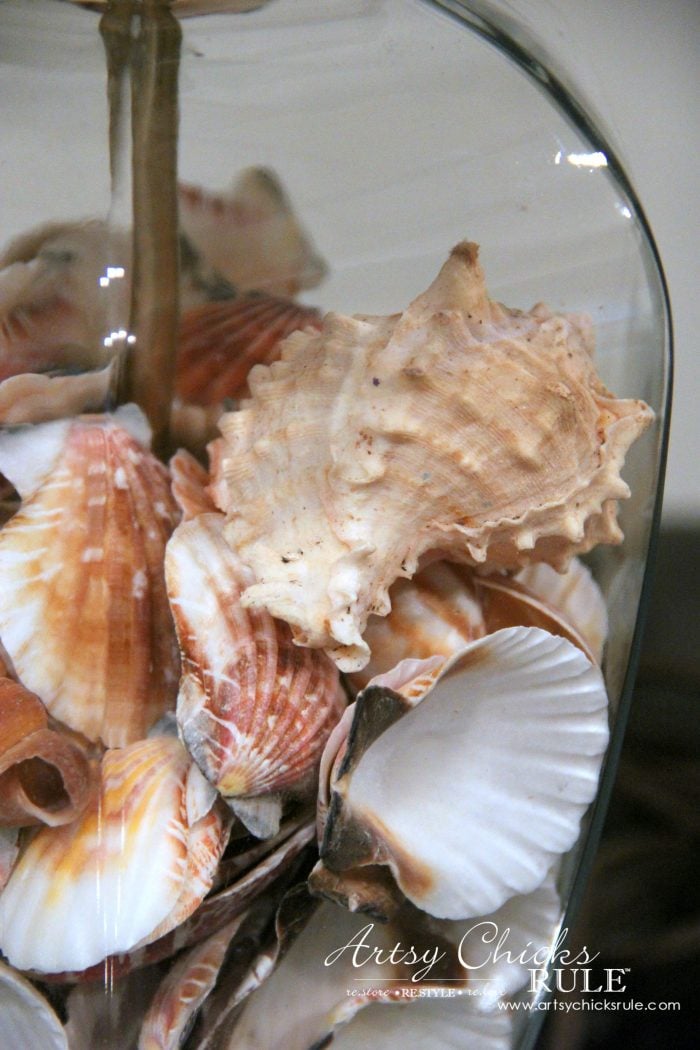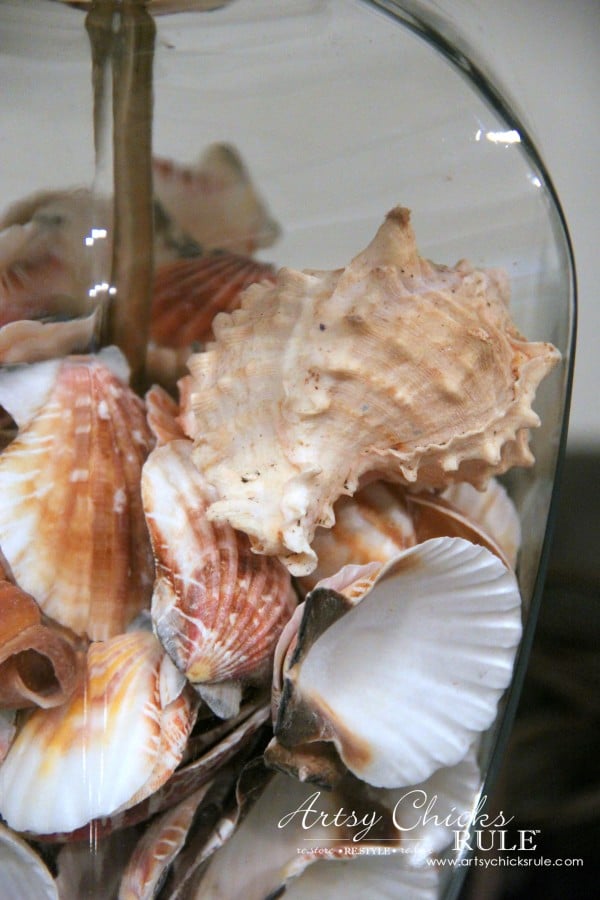 I'm planning on using some "coral" colors in the room so thought they'd be a nice pop of color in my more neutral room.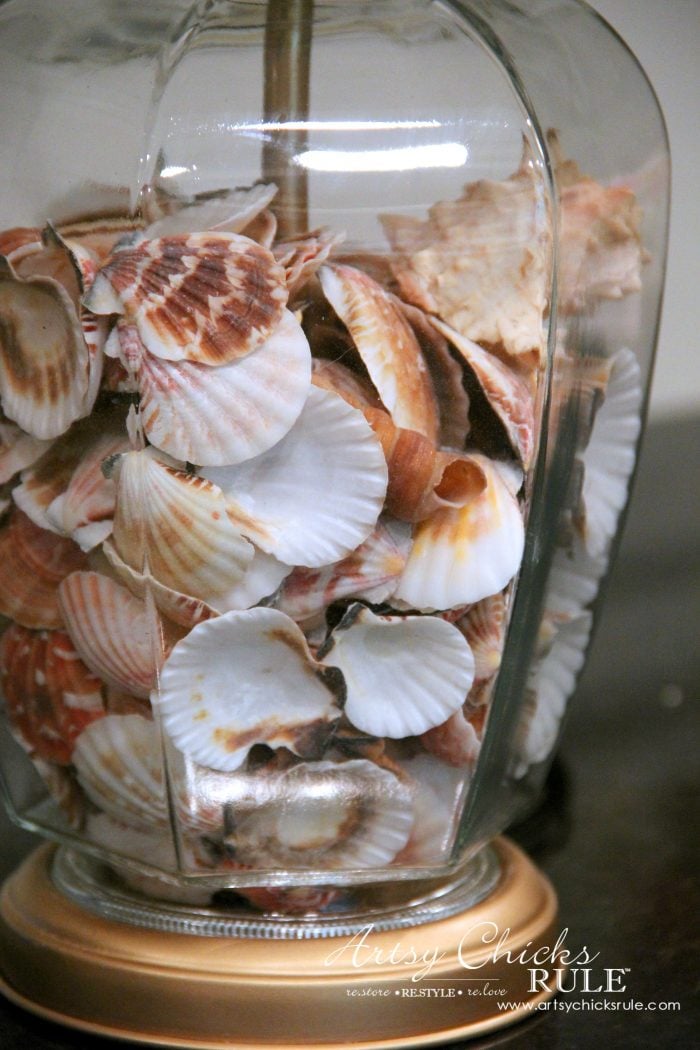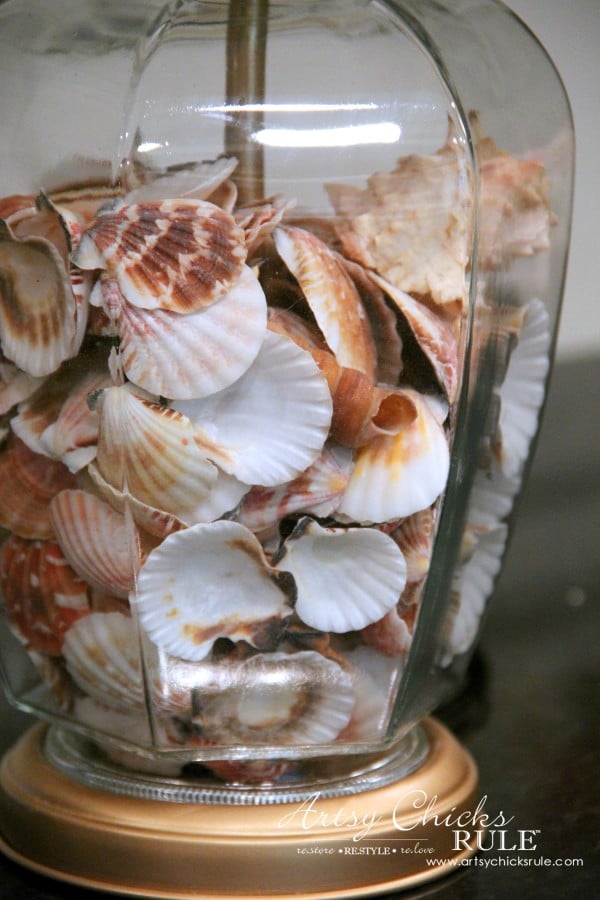 These could have easily been passed over at the thrift store.
Yucky, brassy, dirty…..but look what they have become. :)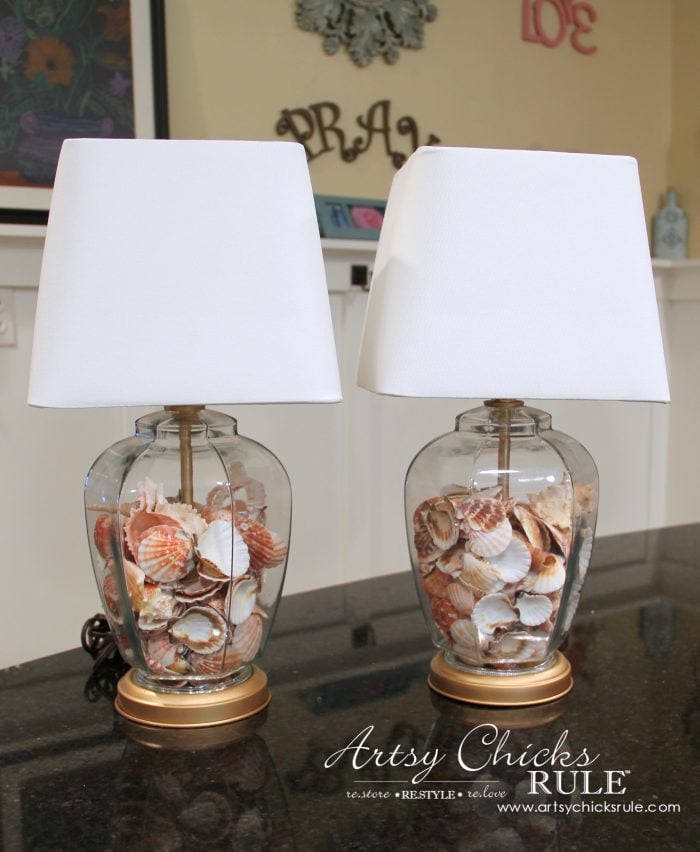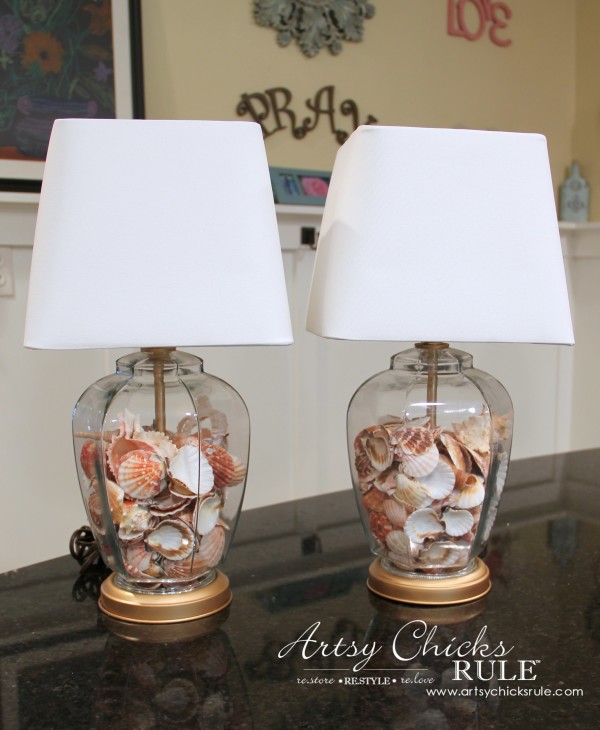 Ahhhmazing. Love that!
Sorry I don't have any pretty decor photos with them….yet.
I'll share them on the night stands in the bedroom soon. (still looking for new night stands…it's been all "miss" so far!)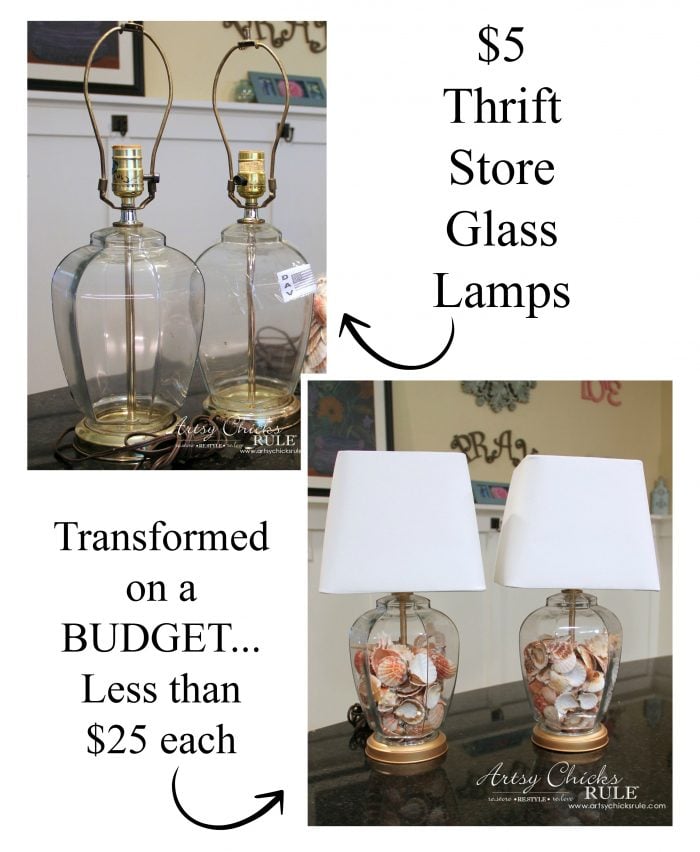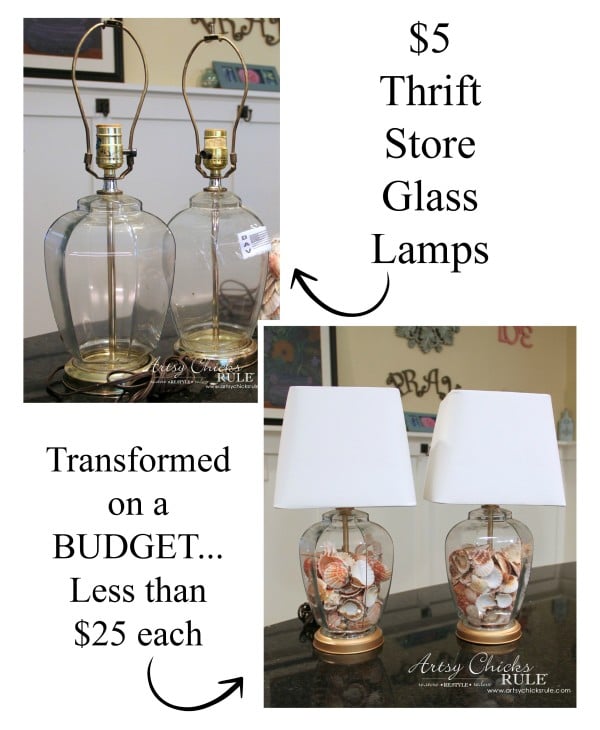 Be sure to take a peek at my friends' makeovers below too.
I know I can't wait to see what they've done with their "trash to treasures" this month!
xo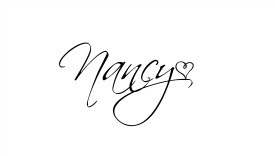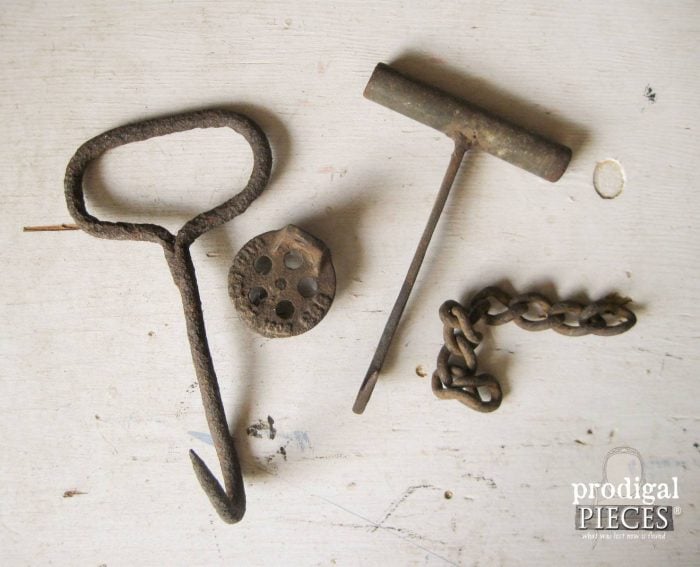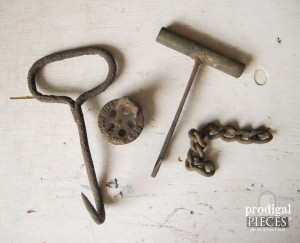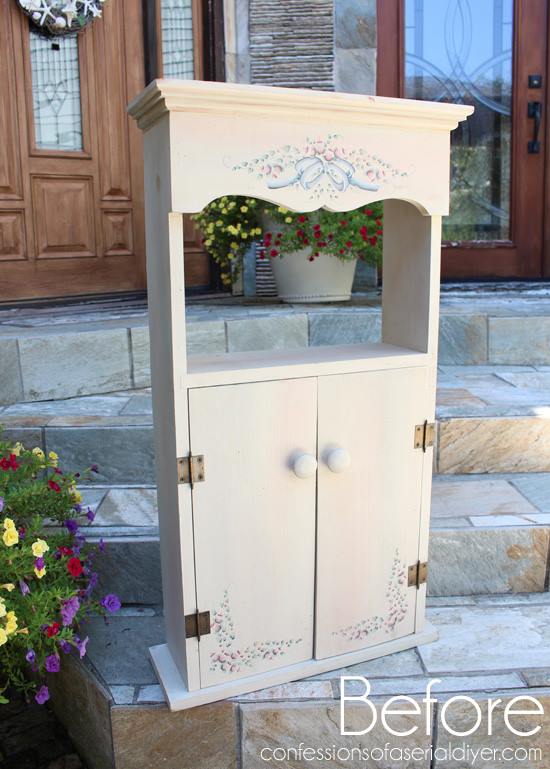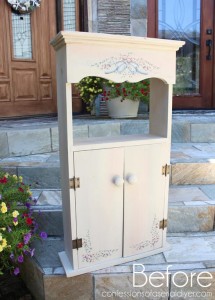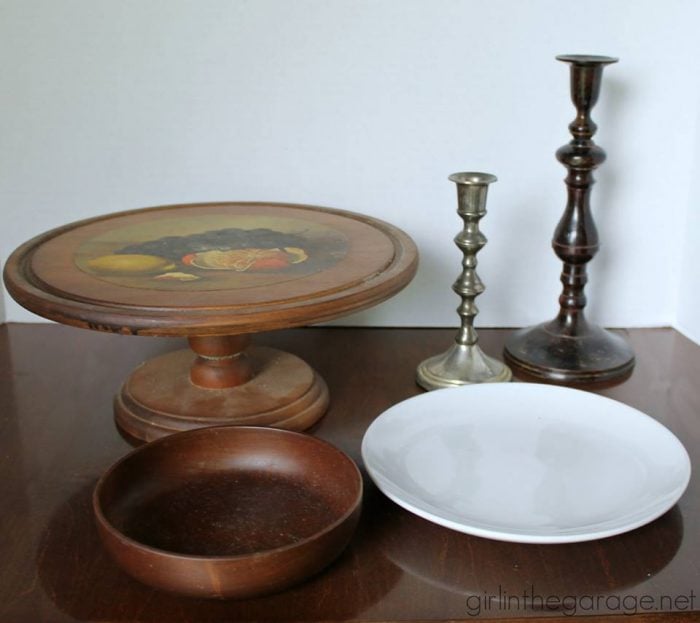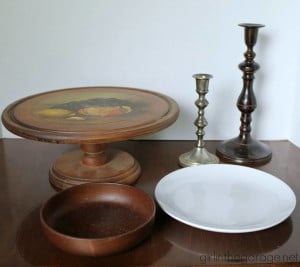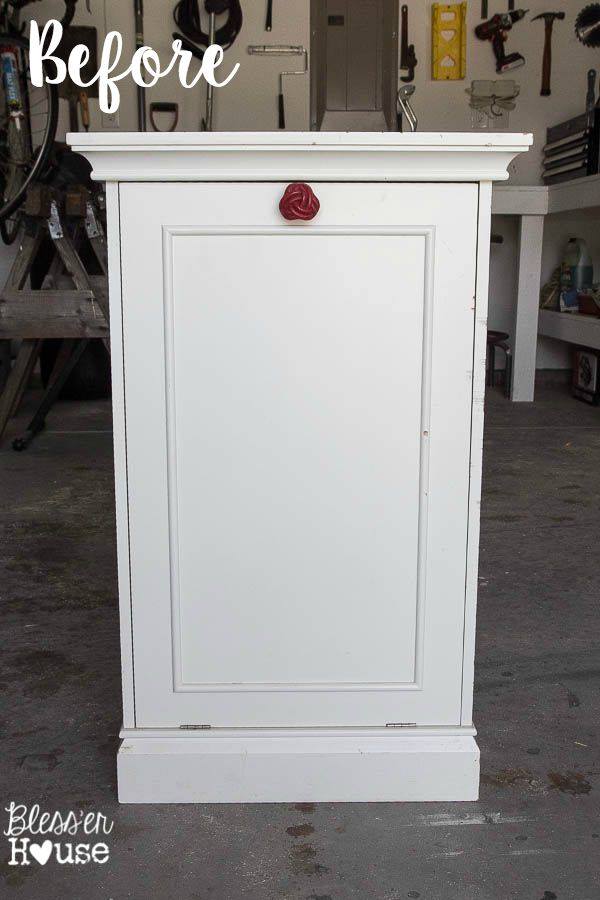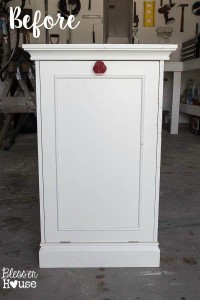 Follow along! –> Instagram ~ Facebook ~ Pinterest ~ Bloglovin
Related Amazon Picks (affiliate links)
*This post contains affiliate links. See here for full disclosure.