This post may contain affiliate links. Please see disclosures here.
Hello friends!
What to share today? I have multiple things "in the works" but none done! Ha! Stay tuned for more. They are coming soon.
So instead, let's talk…
TRUNKS!
I find or come across them at the thrift store all… the… time. Garage and yard sales are also a great place to find them.
Here are a few of my friends' trunk makeover ideas: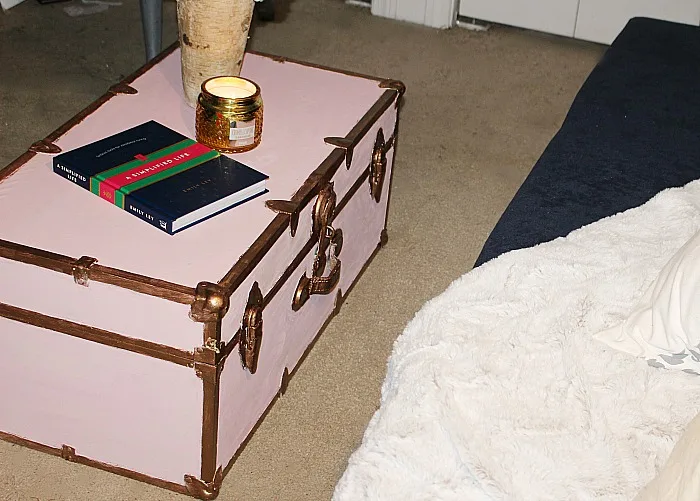 Pink and gold just like my latest makeover, here.
You can read all about this makeover, here.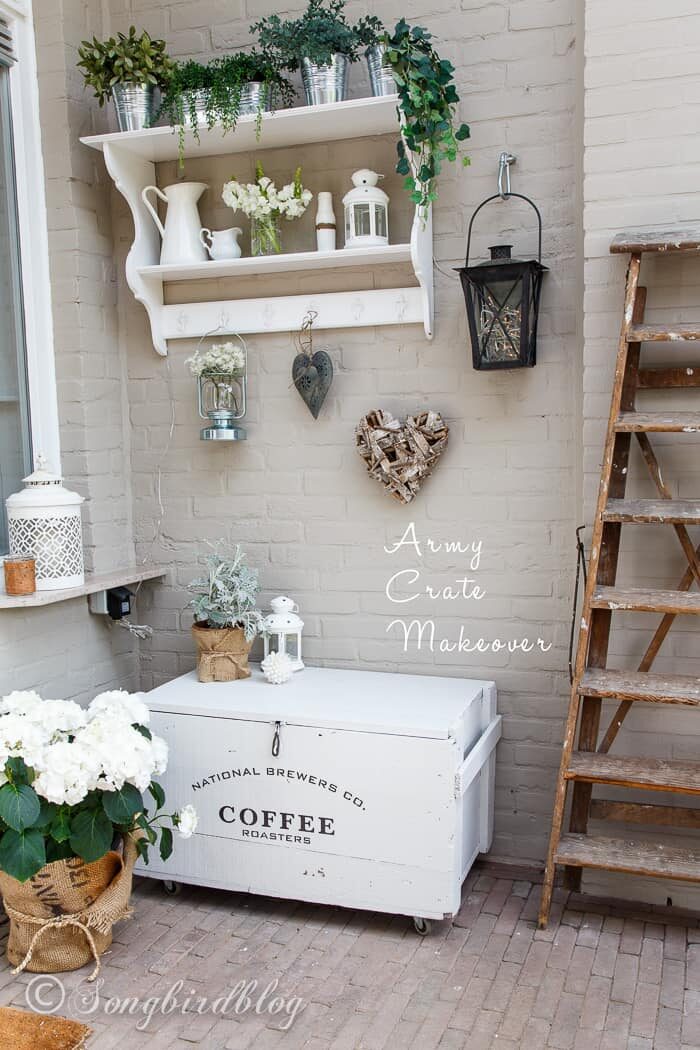 I love this one! So pretty.
Read all about it, here.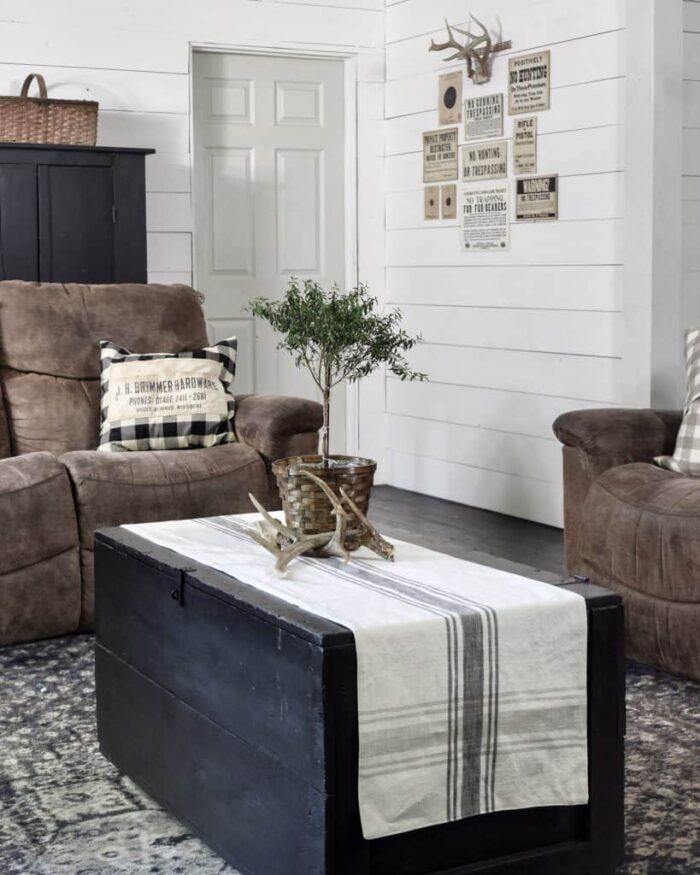 I love using trunks as coffee tables!
See more about this one, here.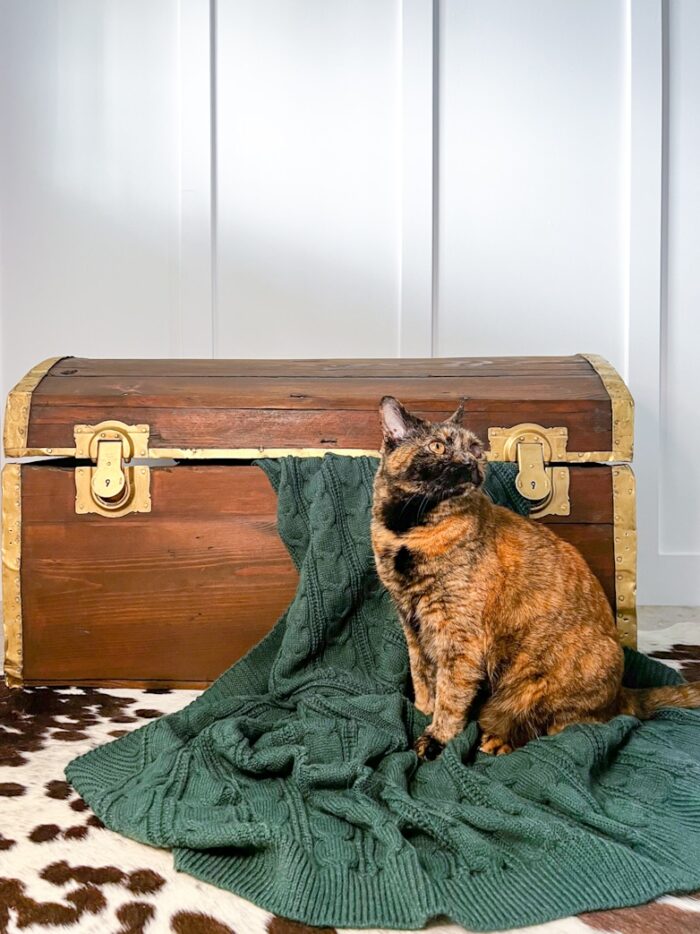 What a great makeover on this old trunk!
Find out more, here.
And a couple of my own…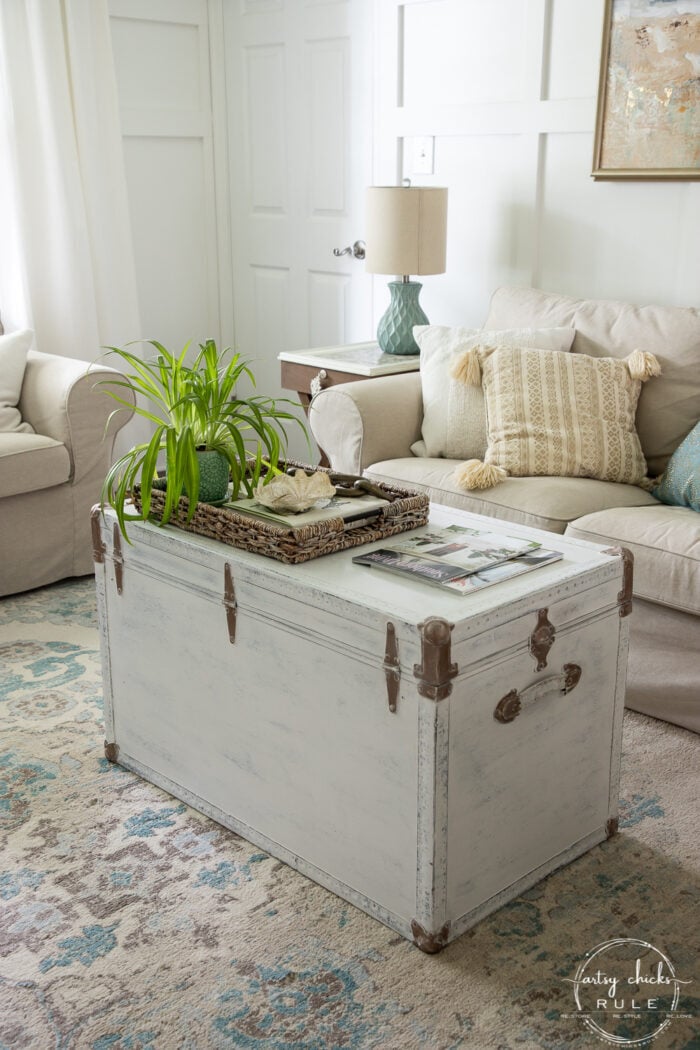 I loved this one…simple, basic. Just right.
Read more about it, here.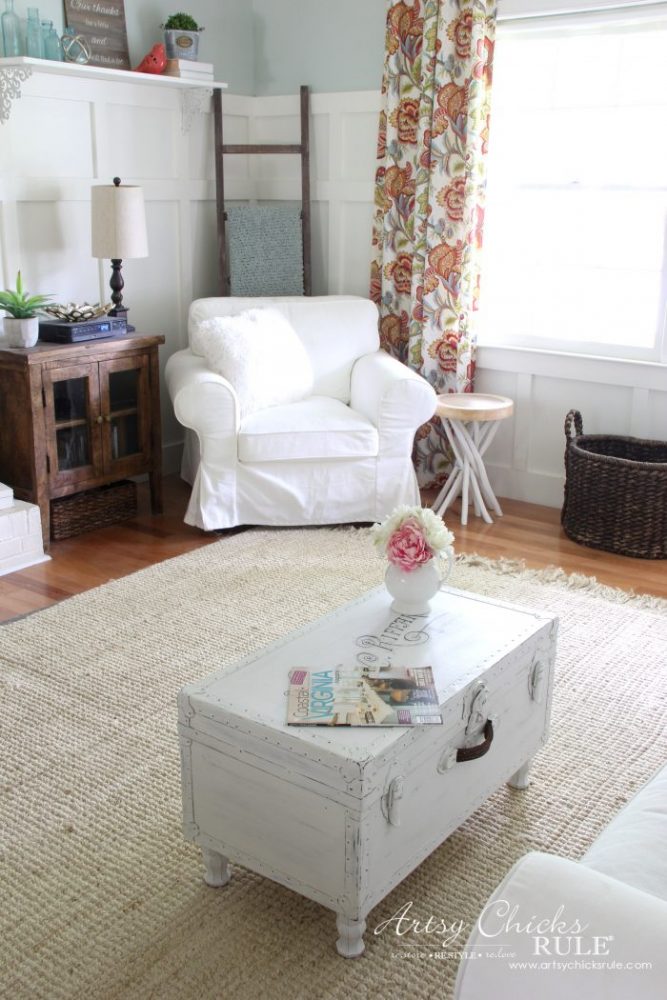 A little "Frenchie" action on this one…twice! Don't know what I mean…lol…go read! ;)
Get makeover details, here.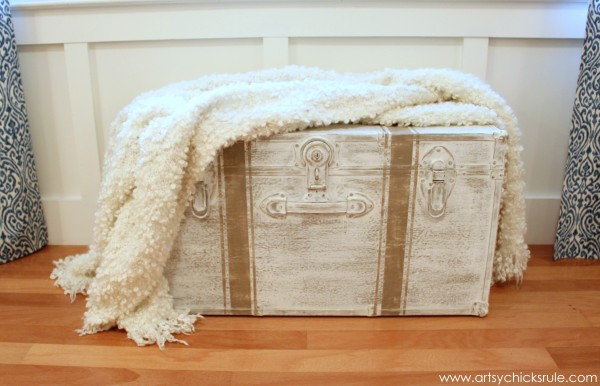 This was a fun one with the stripes and "distressing"!
Get all the details on the makeover, here.
And…the one that got away??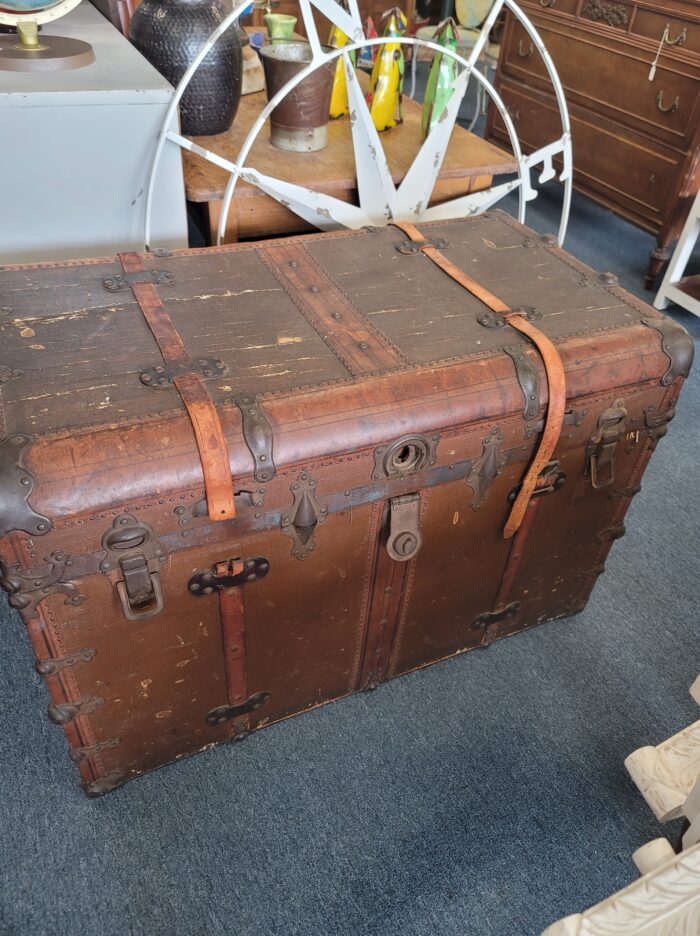 That's right. I didn't bring this one home with me from the OBX. I might be regretting that a smidge about now!
See all the other finds, here.
I love all of these trunk ideas. AND… it just goes to show you, again, that you don't need to spend a fortune decorating your home.
These old trunks are great as coffee tables,  for more storage (who doesn't need that??!), or as just a pretty decor piece. So many ideas…and trunks are easy to be found at thrift stores and garage sales, too.
And…did you see my Instagram stories over the weekend?? I decided to take the new "leather/pleather" ottoman to the beach condo. I LOVE our round coffee table (confused?? see this post here) and didn't want to get rid of it…and didn't really want to store it (it's big!) so decided to take the new ottoman to the beach and I love it there!! Win, win! :)
Check out my story, here.
Did you catch Ryder's ears when I said "Hi, cutie"? He's so darn cute, love him so much! :)
PIN it to save it!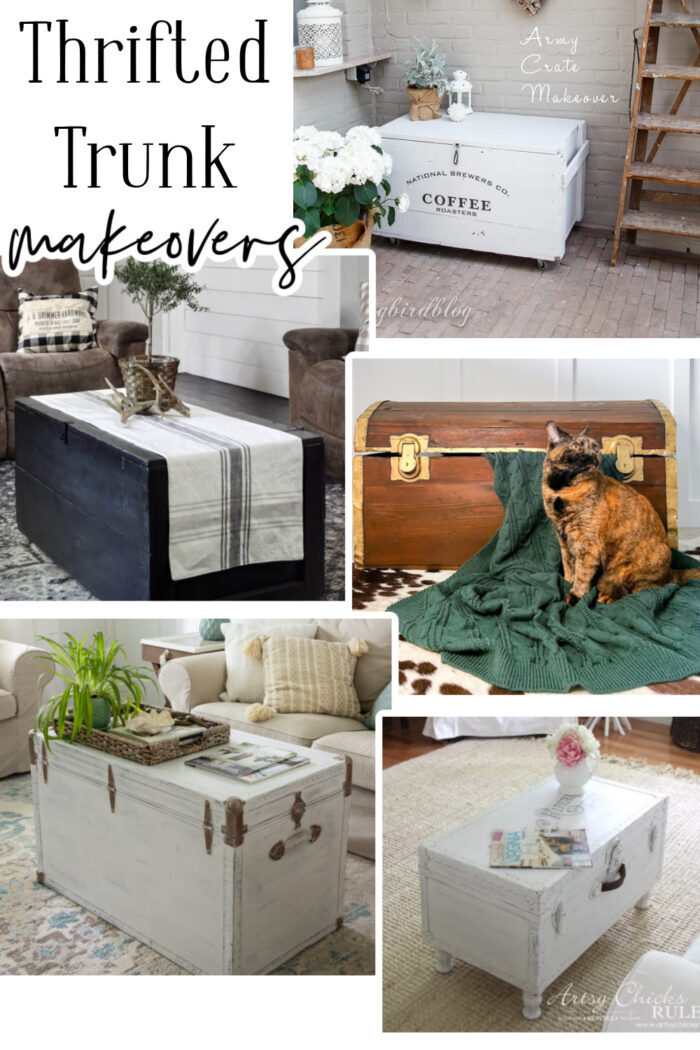 Have a beautiful week, friends! I'll see you later this week with a brand new makeover!
xoxo