This post may contain affiliate links. Please see disclosures here.
A simple bar stool makeover with spray paint and beautiful discount fabric!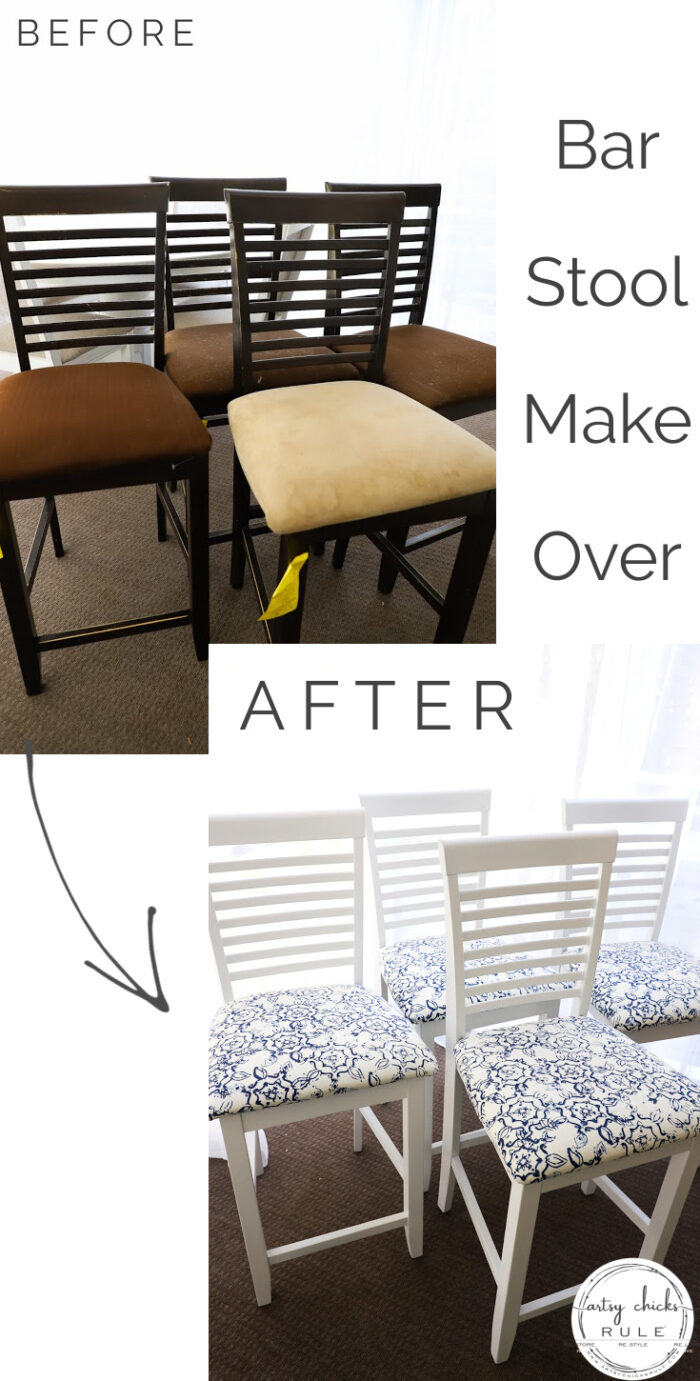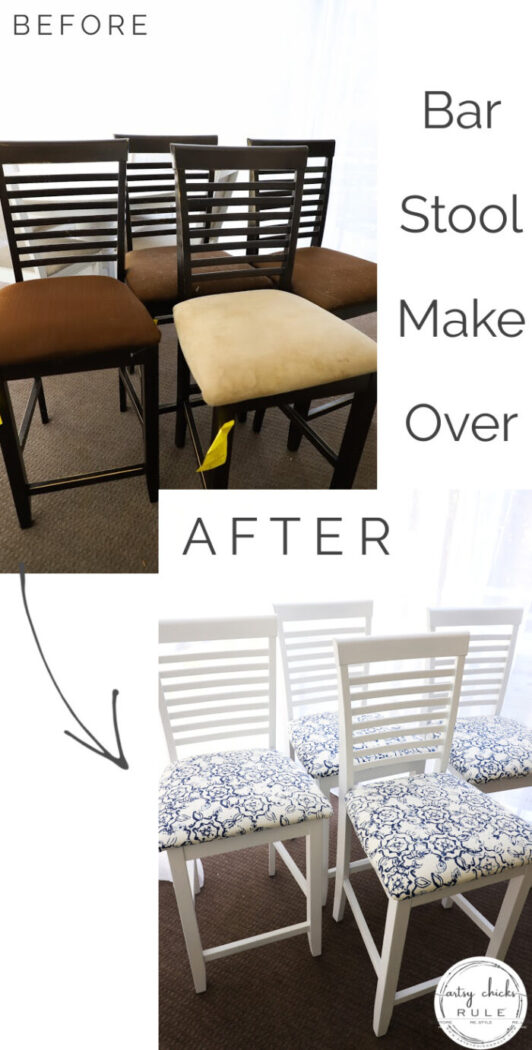 Hello beautiful friends!
I hope you had a wonderful weekend. Wow, the weather has been amazing around here. It surely does not feel like November. (and I am surely not complaining! lol…I love it!)
We have spent every weekend (7 in a row so far) working on our beach condo though so haven't really been able to enjoy it too much. Except for having open doors and windows. That's been so nice especially with the dust & mess.
If you missed the latest on that, we are finally revealing the new flooring we are putting in. (it's real hardwood AND it's waterPROOF!) You can read all about it here >>> Waterproof Hardwood Flooring Update
Today I'm sharing the very last piece in this haul…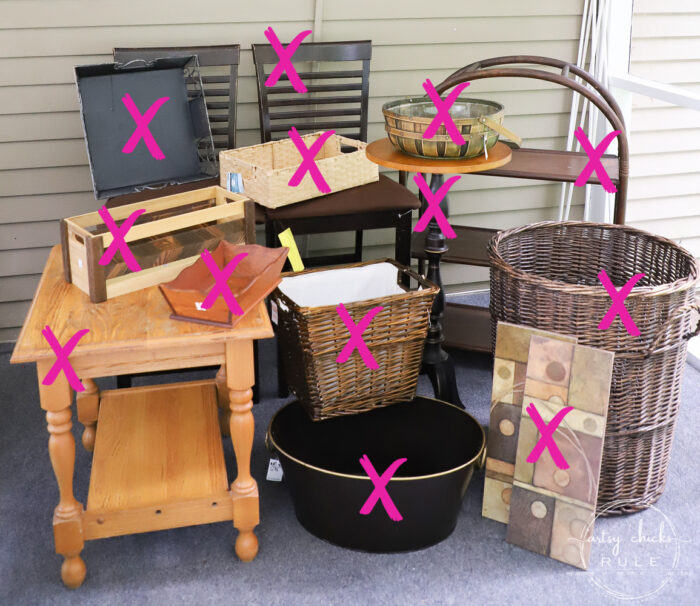 The barstools there in the back. (there are 4)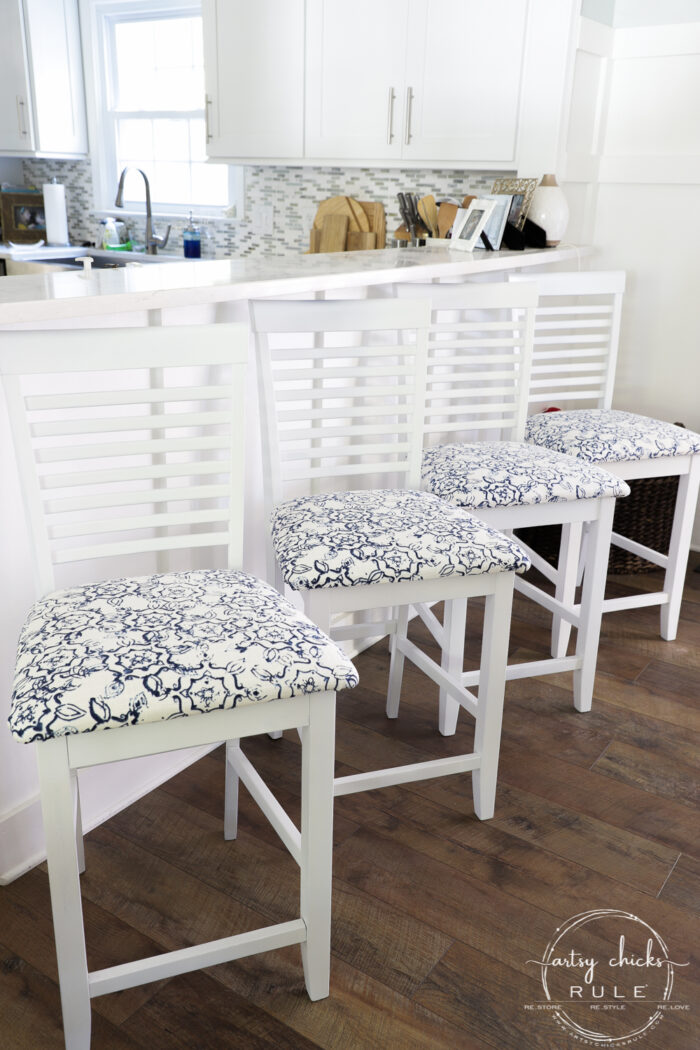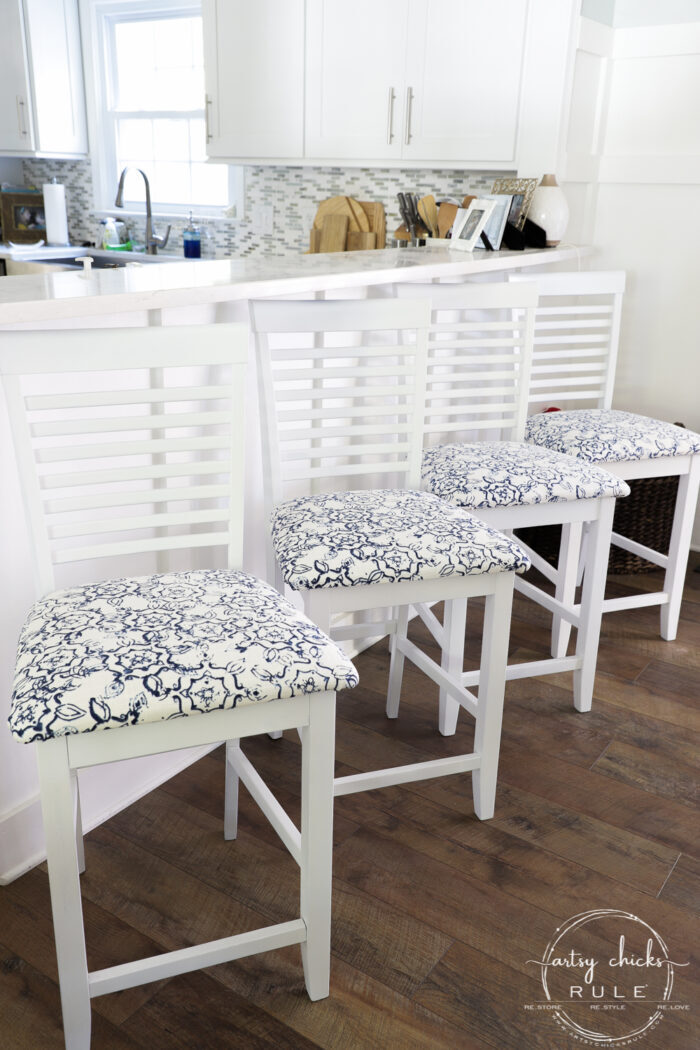 My friends are also sharing their "trash to treasures" today too so be sure to scroll all the way down to see theirs.
Bar Stool Makeover
Here is how they started…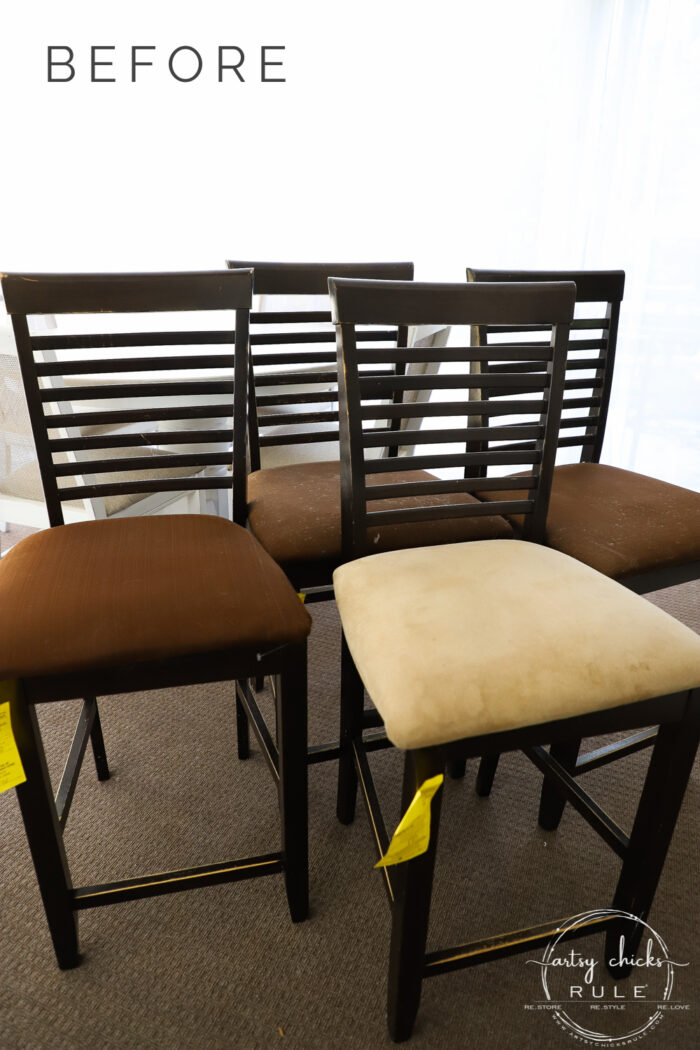 They are solid wood and were only $8 each.
But they were pretty beat up. So I sanded them all very well before I began painting them.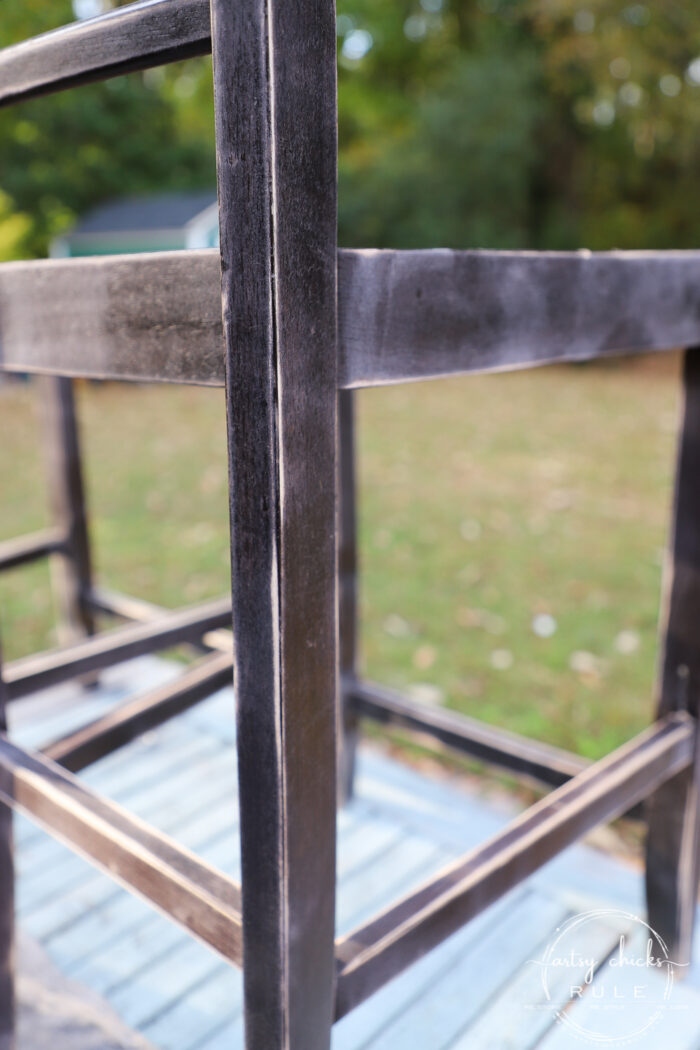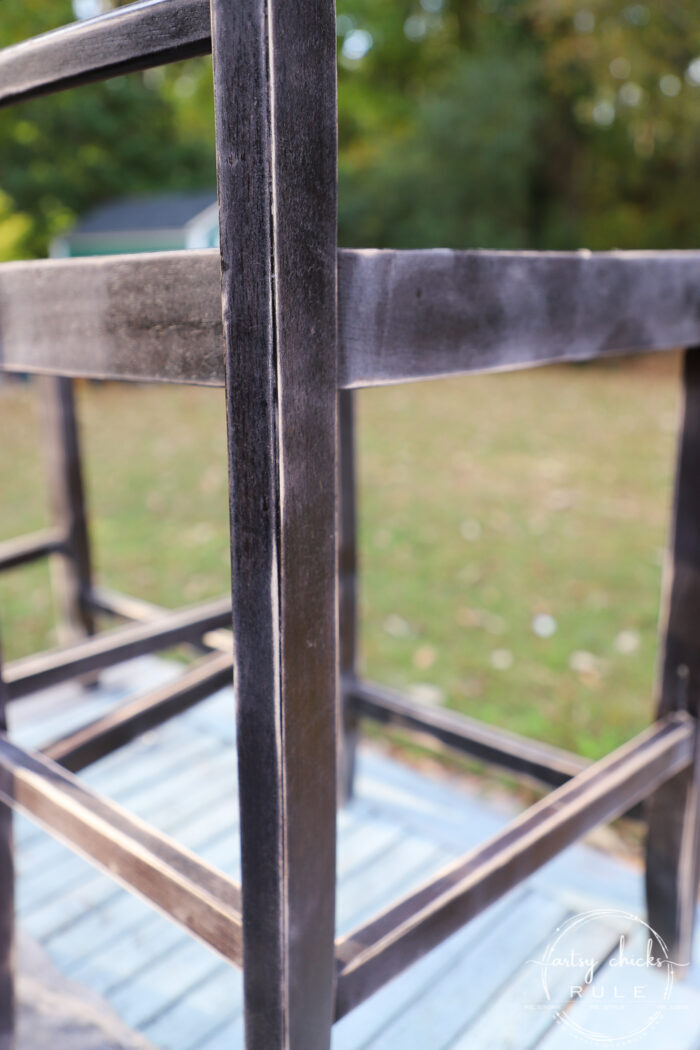 Then I wiped them down well and sprayed a coat of primer on first.
Then I sprayed about 2-3 coats of white spray paint to finish.
Then I recovered the seats with this gorgeous fabric I found in the discount bin at JoAnn's. (I bought extra because I couldn't help myself…it's so pretty!)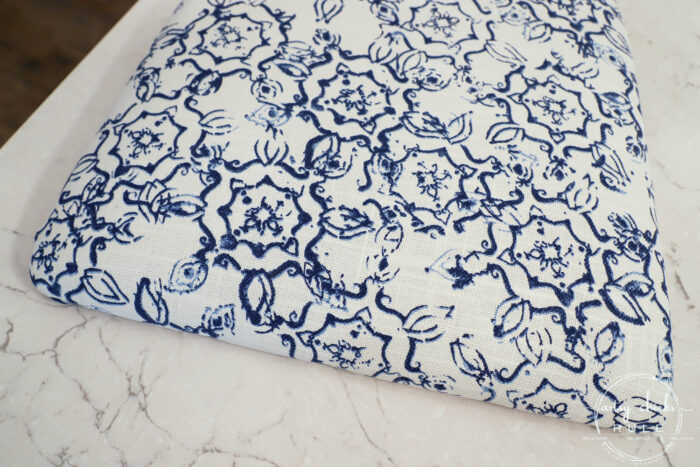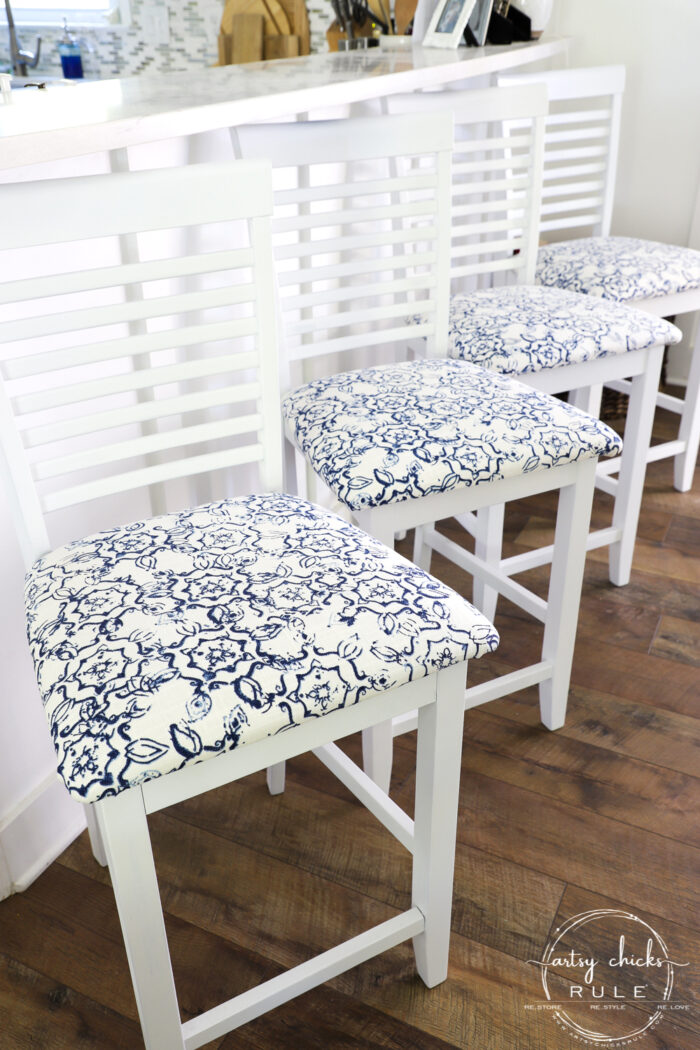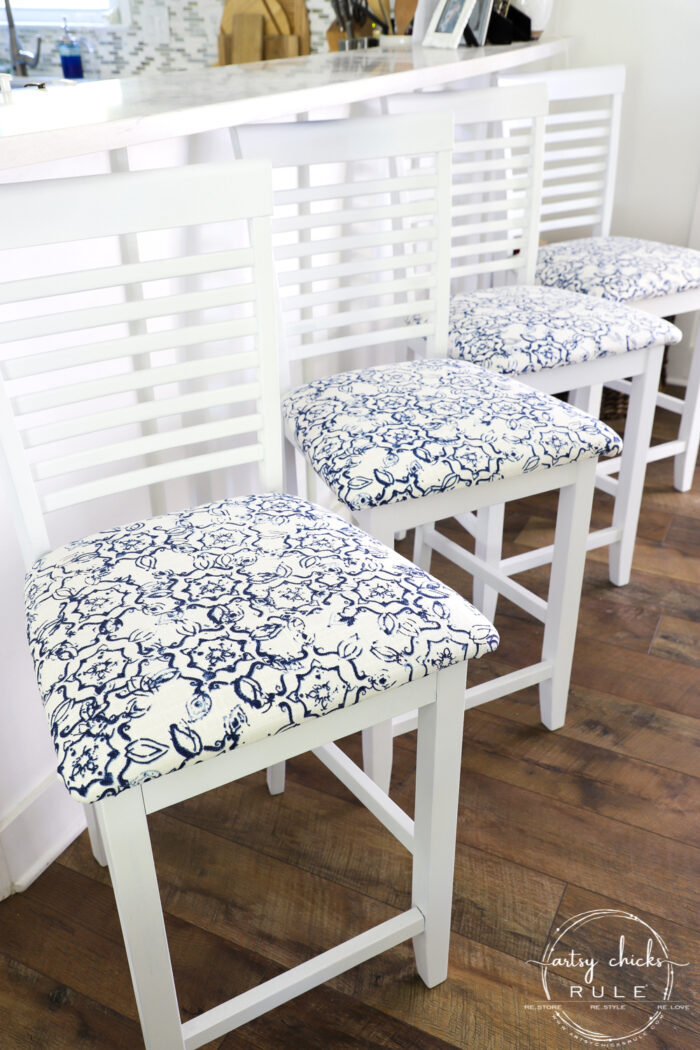 I just love the new, crisp white and that pretty blue and white fabric.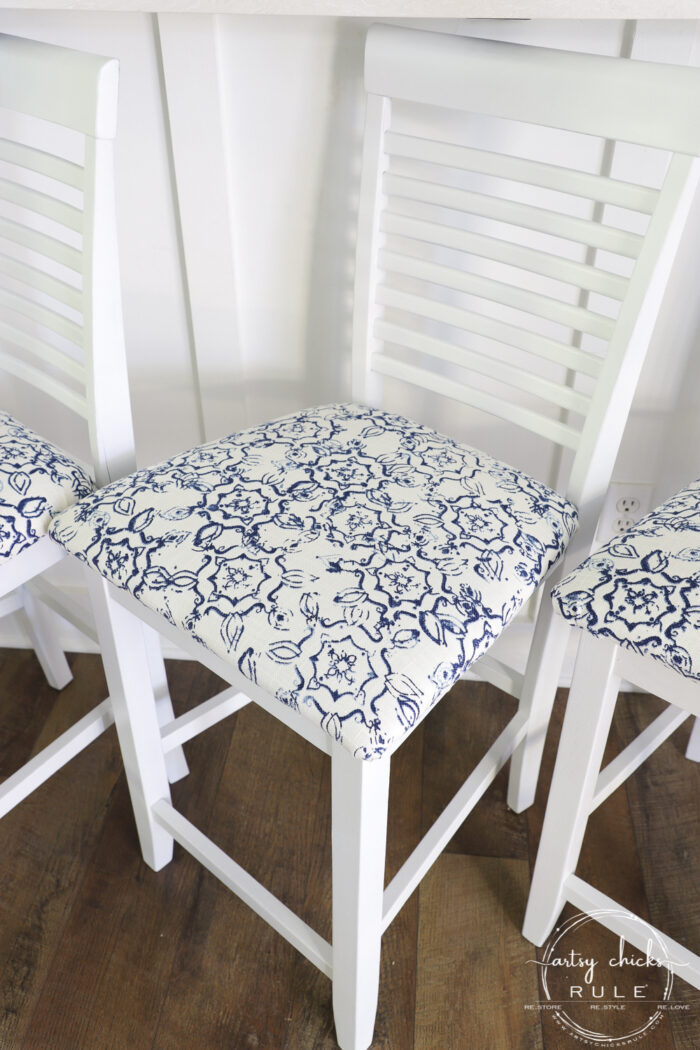 What a difference, huh?
Hard to beat for $8 each and discount fabric.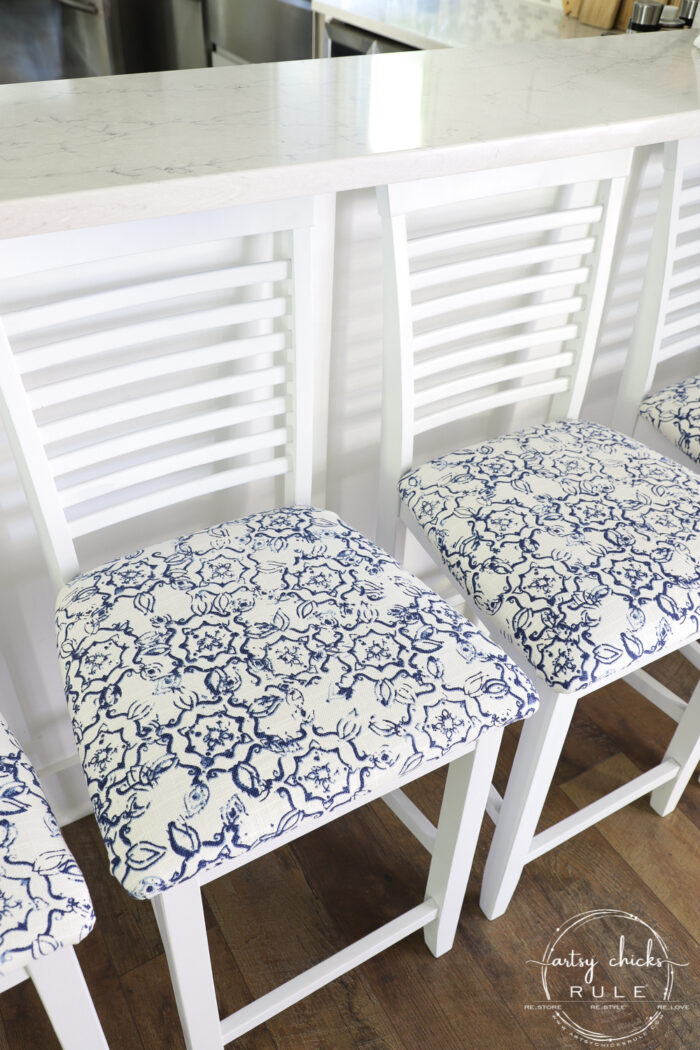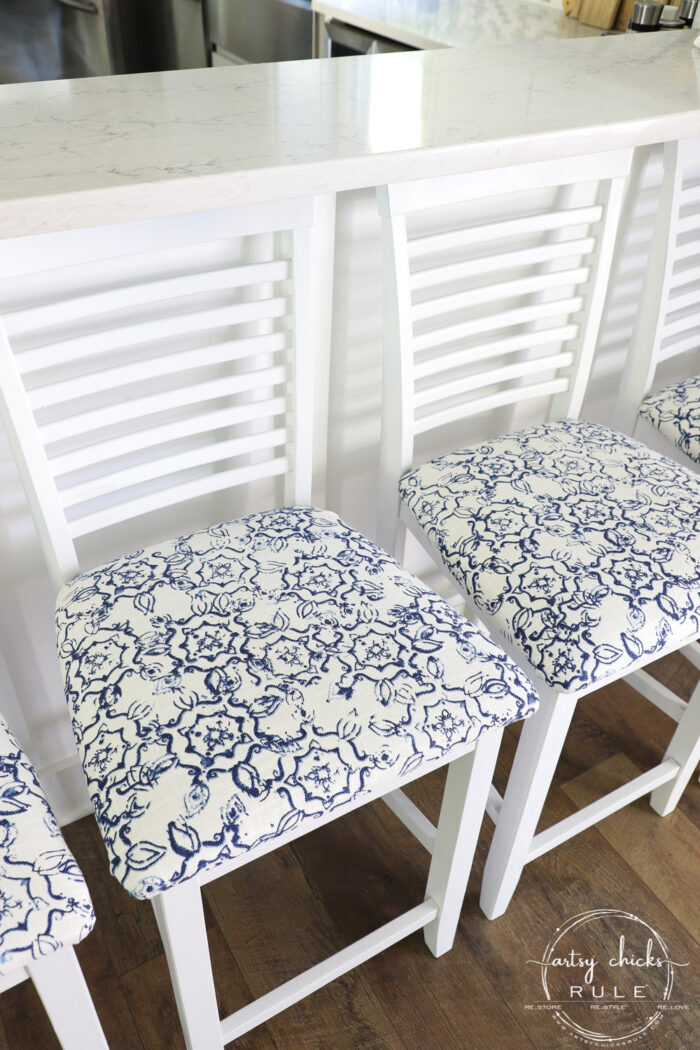 It's a very nice, thick fabric too.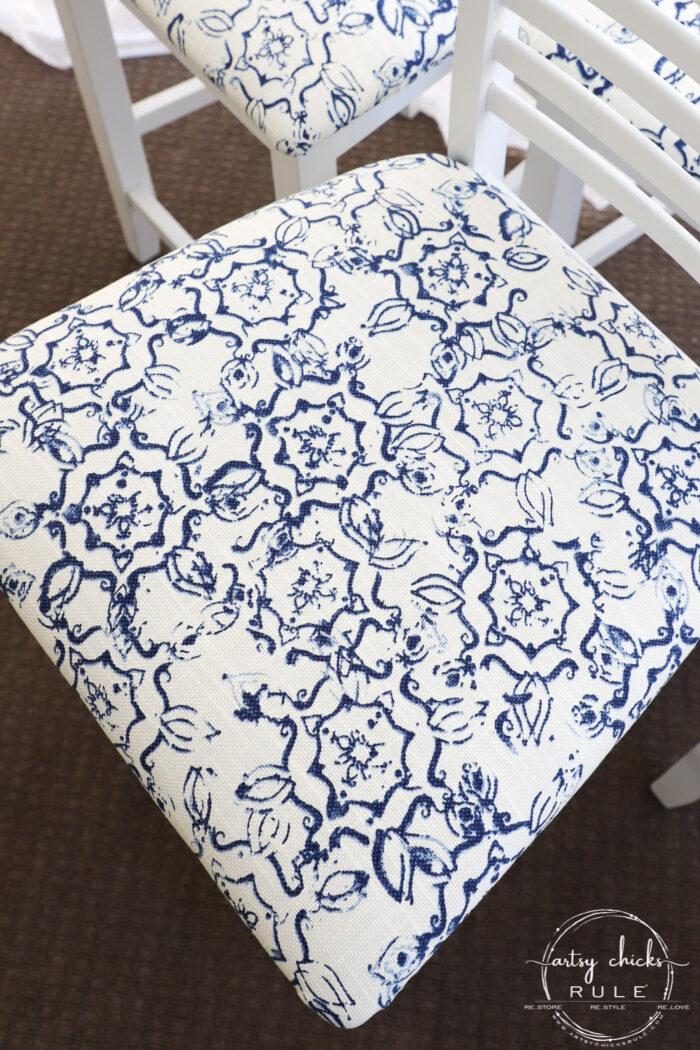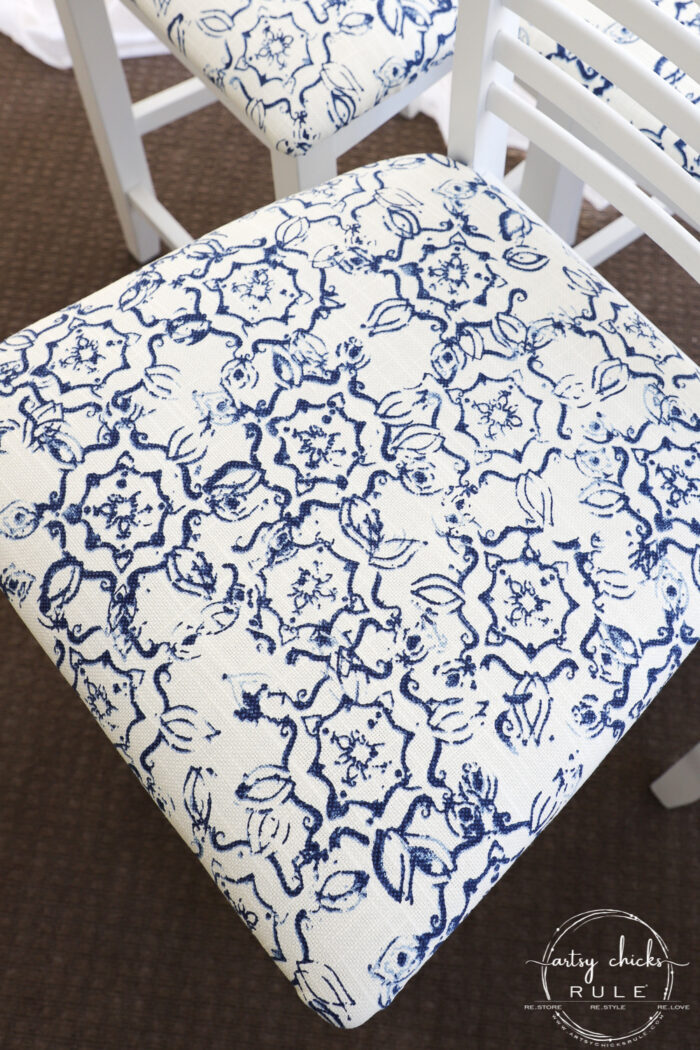 You might've seen me post about it on Instagram the day I found it…and how I suddenly couldn't help seeing faces in the fabric.
Can you see them?? lol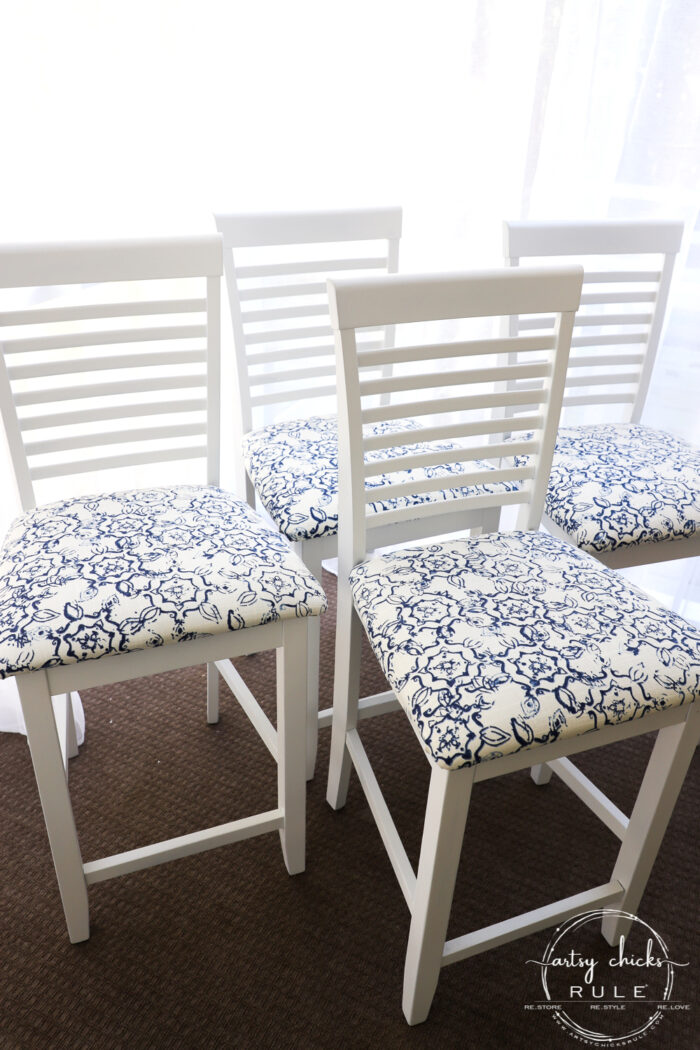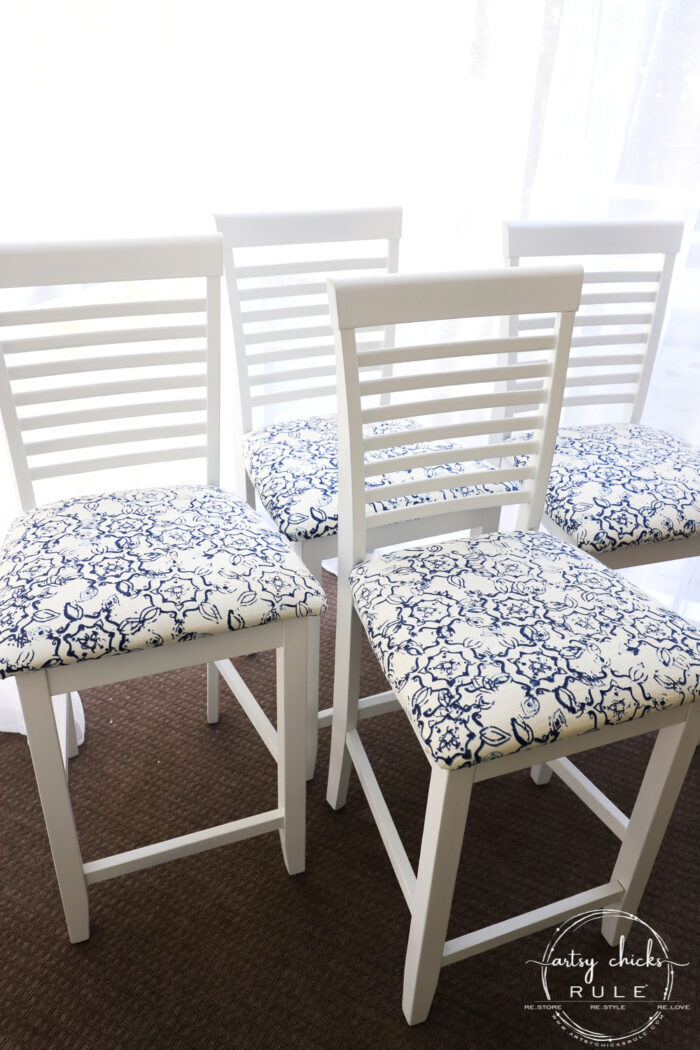 I can't wait to find something else to use this fabric on. I love it so…faces and all! ;)
PIN it to save it!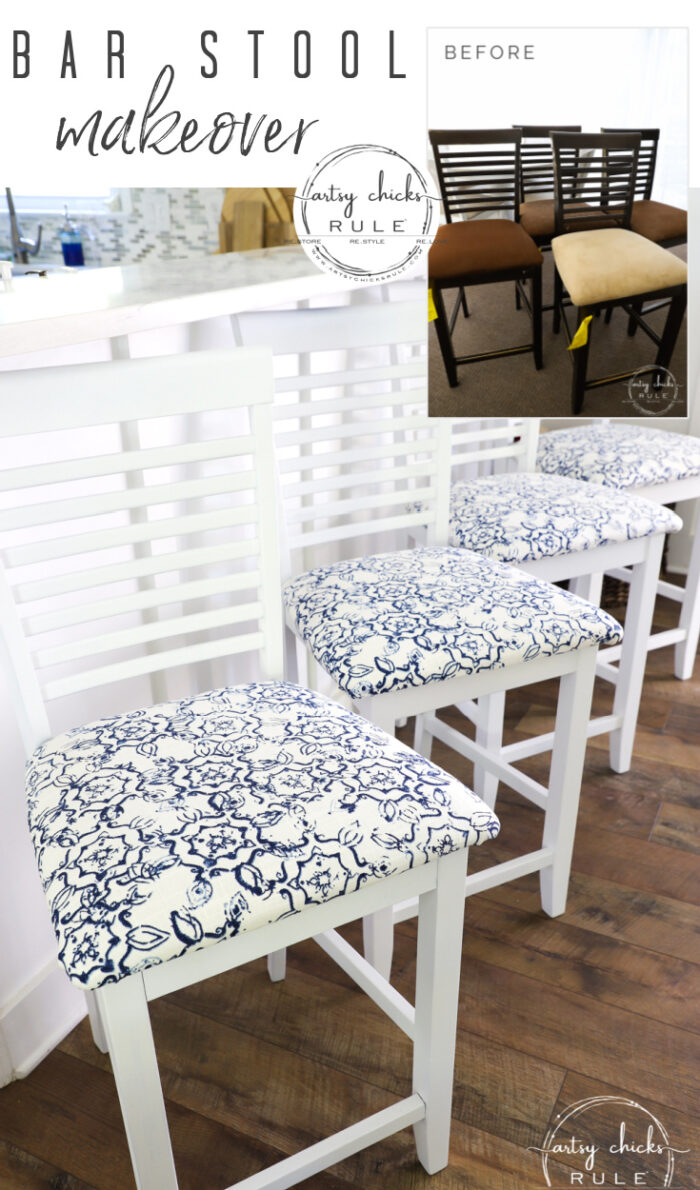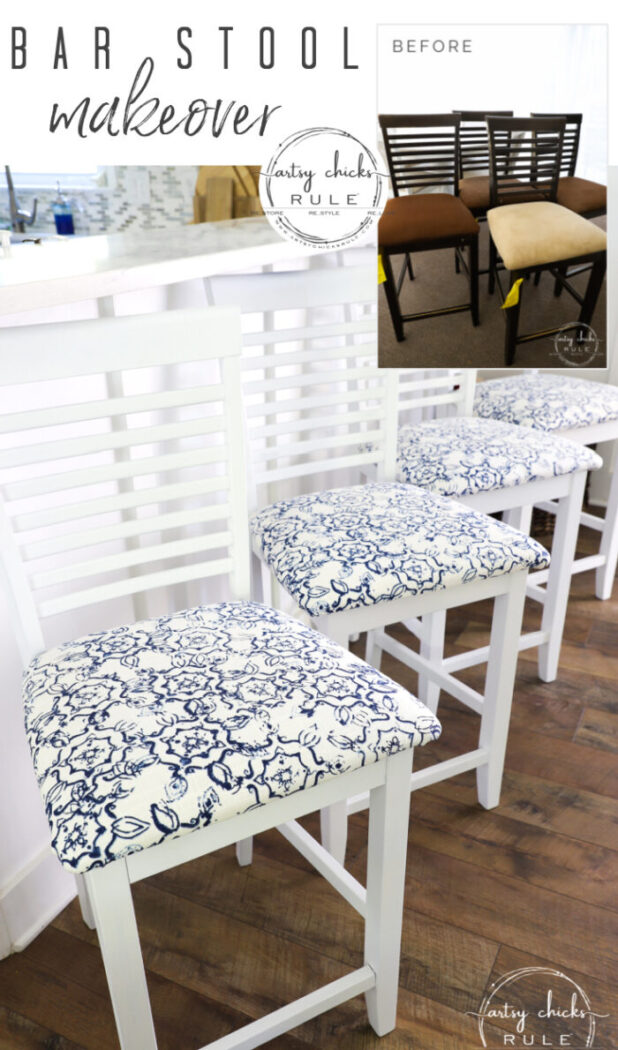 Don't forget to check out my friends' makeovers too below!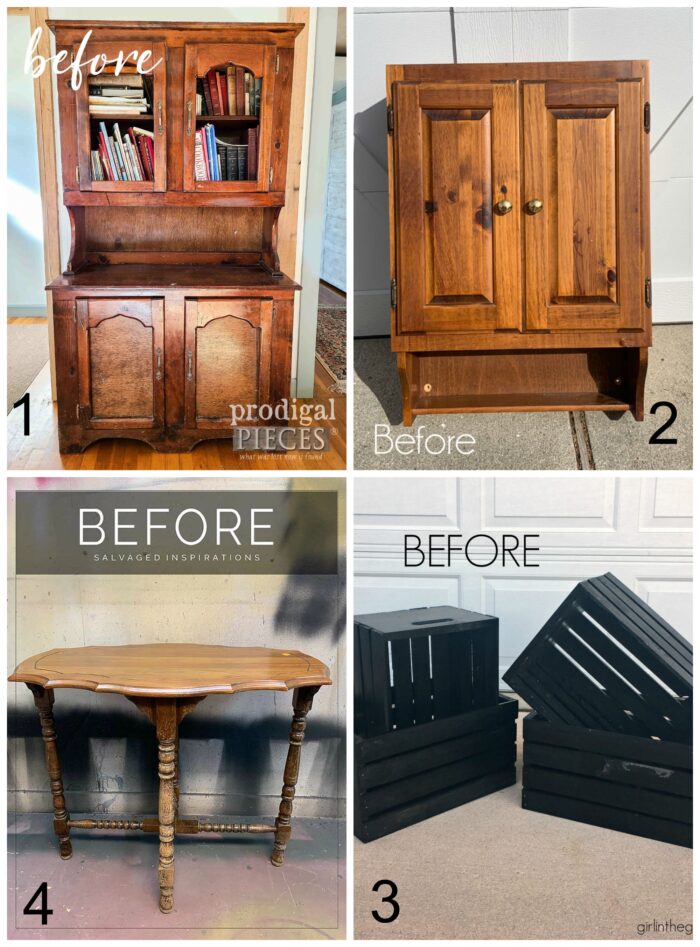 And if you missed any of the rest of this haul's makeovers? Check them out here:
This table is getting a whole new look next…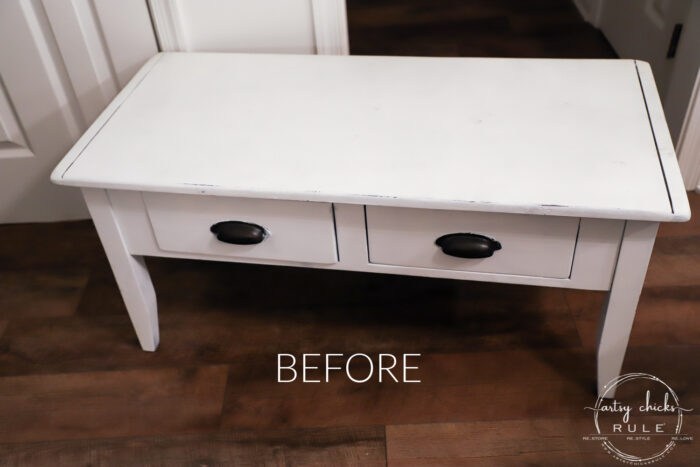 UPDATE!! See it now, here!
Have a wonderful week! I'll see you back here on Thursday with mine and Christy's 8 year blogiversary giveaway!
xoxo