This post may contain affiliate links. Please see disclosures here.
Happy New Year, friends! It is 2020.
Wow, that sounds SO weird, doesn't it?? I mean, 2020 sounds so sci-fi. I know you've heard it a million times already, lol, but where are the silver jumpsuits and flying cars already?? haha
But seriously, I just can not believe it is 2020. Time sure does fly….right on by!
So you know what that means?? It means now is the time to do all the things you've been wanting to do. No letting fear or self-doubt get in the way this year! Nope!! Time just goes by way too fast to not enjoy and do the things that your heart desires to do. Right?
So my word for this brand new year (for me and maybe even you too) is…START! That dream you've been dreaming… it's time. Don't wait for the perfect moment or the perfect circumstances and don't let whatever may be holding you back, hold you back.
Just do it. Just start.
Starting is usually the hardest part but once you take that big ole step, the rest comes easier…and you feel so glad (and accomplished) for it.
If it's as simple as painting a piece of furniture for the first time…just do it! It's only paint and you learn by doing. If it's starting your own business or hey, even starting a blog, just do it. Start. Begin. Go for it. 2020 is your year. :)
Wow, I went rambling with that one! I am not even sure where that all came from… it just flowed from my fingers to the keyboard. lol  I truly had not planned to type any of that. This was just going to be a simple "top ten" post. I think some of it was meant for my own ears. Good words for you and me to hear beginning this brand new year.
Maybe it had to do with these words below that have been rolling around my head for a while. So much so that I created this graphic below to remind myself as such a few weeks back. It's definitely true in my own case! And I know it. I struggle like everyone else but I am vowing to take those steps right on out of my comfort zone this year. Getting uncomfortable so I can grow and do and help and encourage and inspire others through my work here, things I do and share, etc.
How about you? Are you ready to get out of that comfort zone and grow too? Do it with me!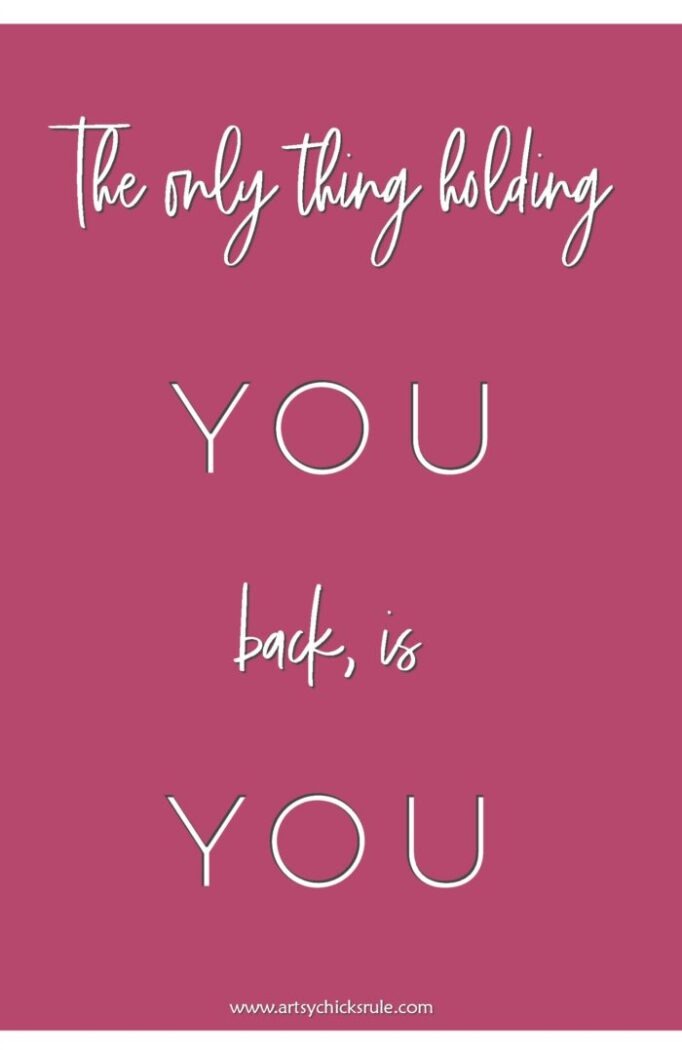 And with all of that, I am in my 8th year of blogging. I can not even believe that either. If you read my first post (or one of them, you can read it >>> here if you've never seen it) you will see I had to take a major step out of my comfort zone to even start this blog. But I did it…eventually. And it has been more than a blessing to me than you know, for so many reasons. All that to say…again… is, just do it. Start. (sending huge hugs and encouragement to you…you can do it…whatever it is!)
Okay, so back to the top ten for 2019… In those 8 years of blogging, I have created and posted quite a bit of content here. Some good, some eh and some pretty popular. ;) It's always fun to go back at the end of the year and see which posts were the most visited/popular for that year.
When I looked at 2019's most popular/visited posts, I think I saw a theme. And one I started to expand on in 2019 too. More house stuff, DIY, more tutorial types of posts. Not so much the pretty "before and afters" which we all love (I do too!) but the kinds of posts that help you.
The kinds of posts that help you create beauty around you and in your own home. Not just looking at the pretty pictures here online, but creating that in your very own spaces.
That is what was important to many of you this year. And that is what I'm going to try to expand on in 2020…helping you create beauty around you. Encouraging you to do those things that may intimidate you to create something amazing. Because if I can do it, I know you can do it too.
Now let's dive into these top ten posts for 2019 and see what they are. We will start with number 10 and work our way to the number one post here on the blog.
Top Ten Posts For 2019
10. My Chalk Painted Cabinets 4 Years Later (How Did They Do?)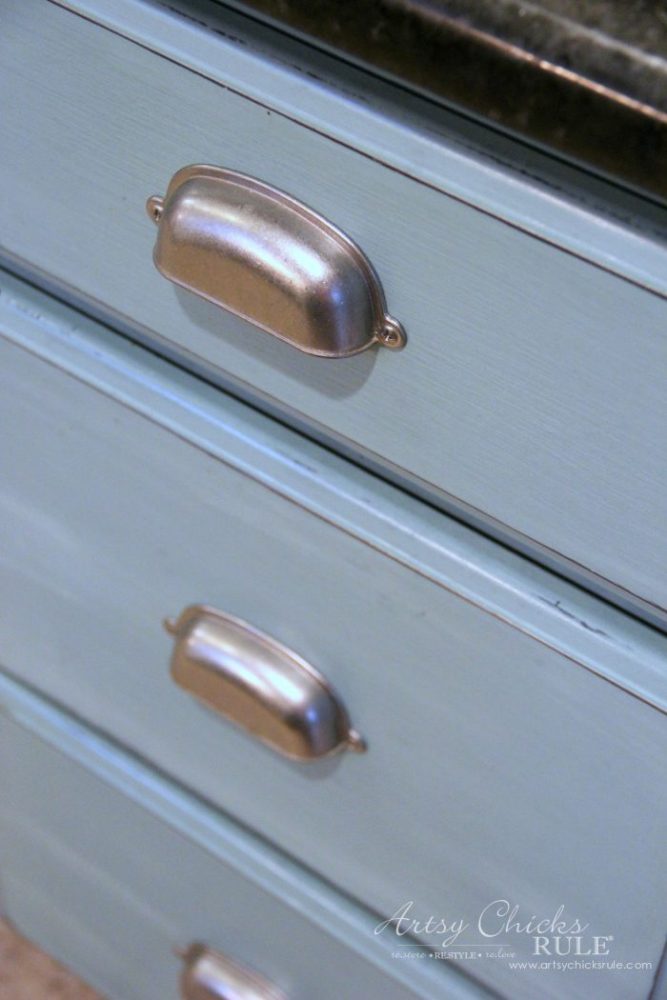 I posted a follow up for our Chalk Painted cabinets to share how they did. Some good points, some not. Good post for anyone considering painting kitchen cabinets.
Check out this post, here.
9. DIY Hydrangea Wreath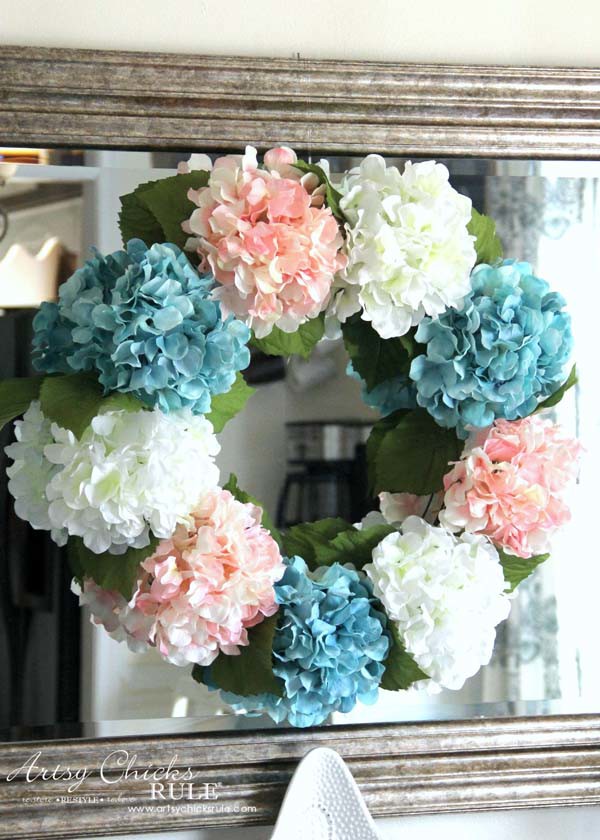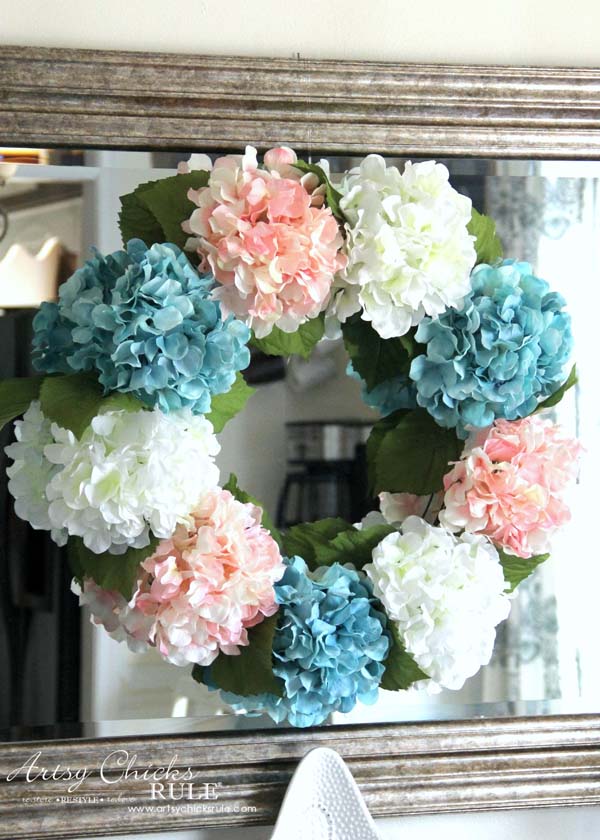 I'm not sure why, but this one has been so popular this year! It was a really simple wreath to make too.
Check out this post, here.
8. The 5 Top Ways To Seal Chalk Paint (or Milk Paint)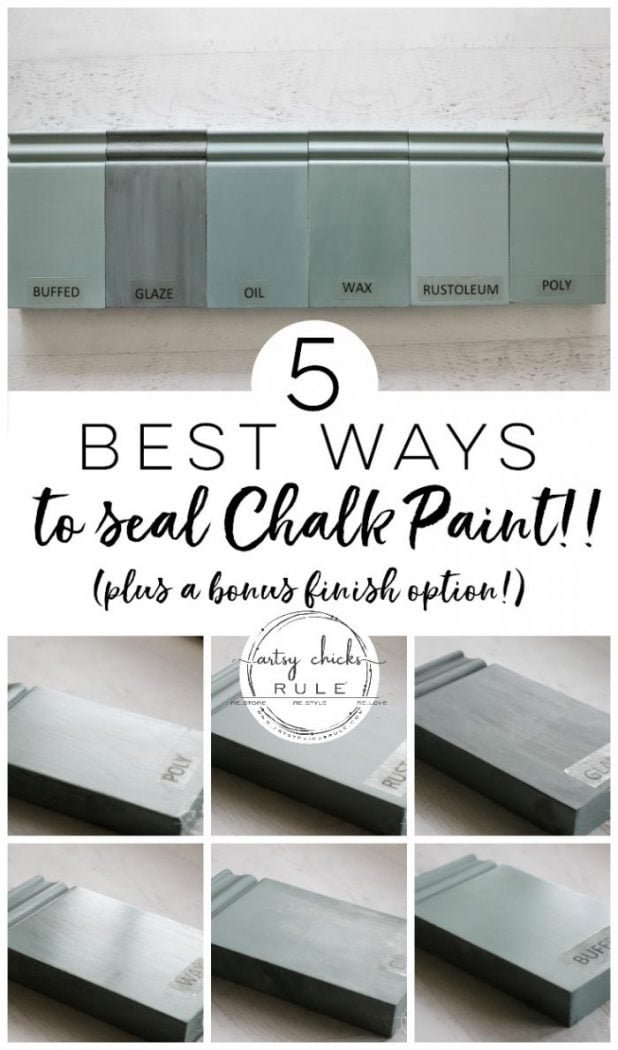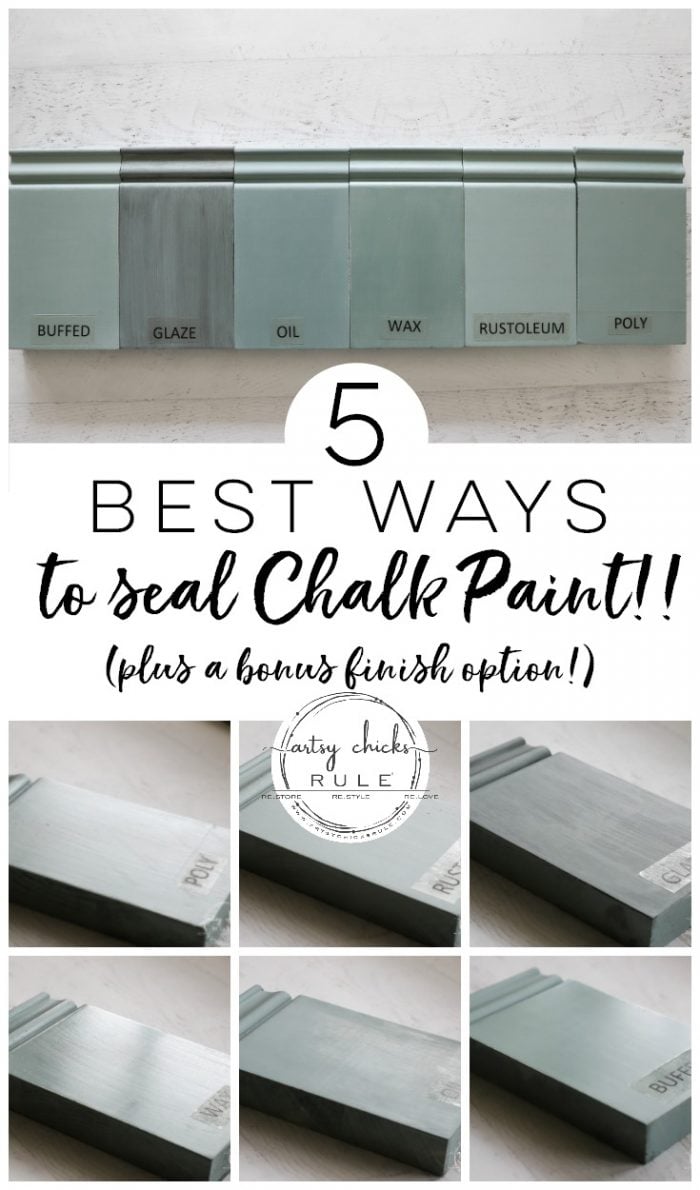 This one has been so popular for a reason. It can be confusing and this is a question so many of you have. (and so did I when I began using CP)
Check this post out, here.
7. How To Restain Wood Without Stripping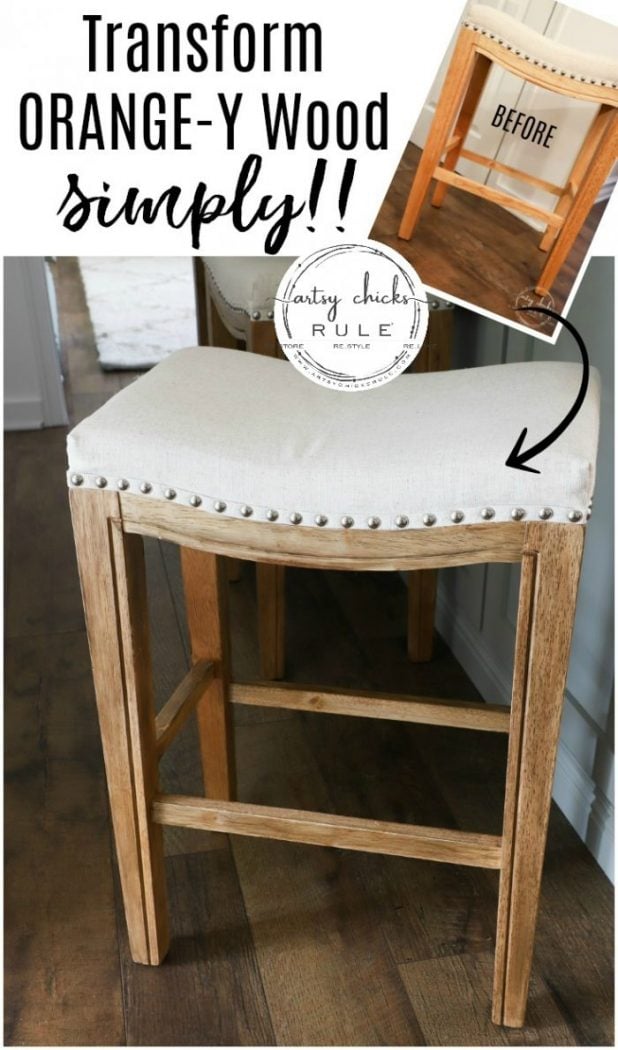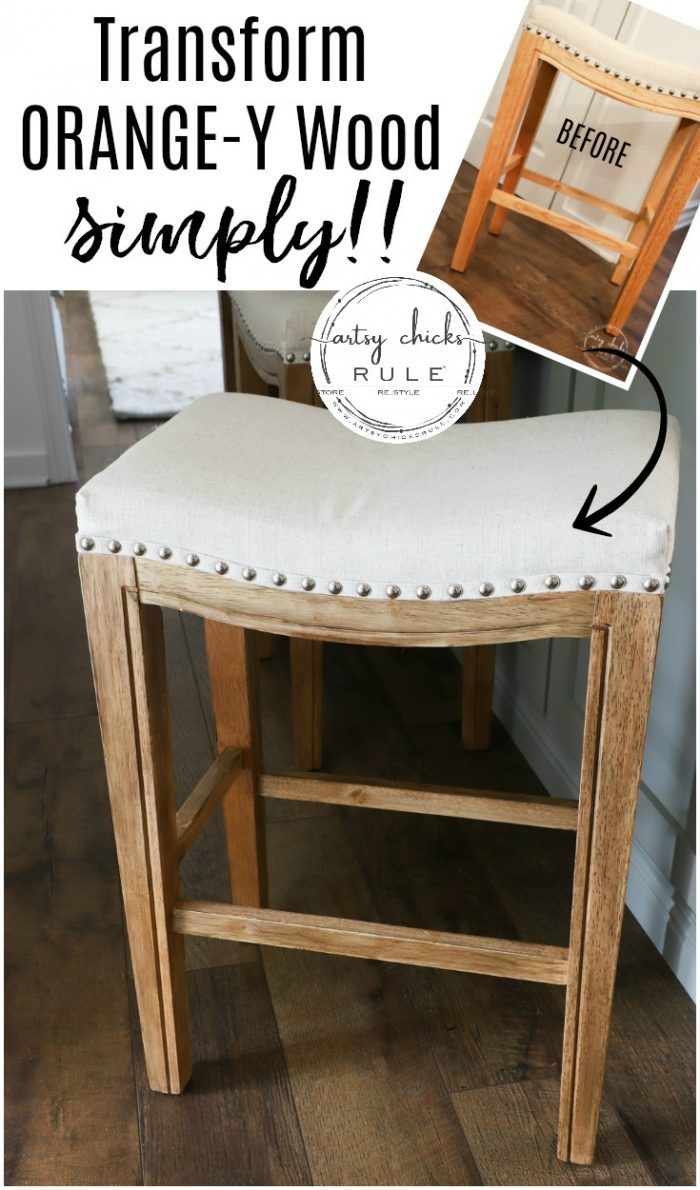 So simple. Really. Especially on small pieces like this. It's really a no-brainer on those. It also works well on larger pieces too.
Check out this post, here.
6. Secretary Desk Makeover  w/ 3 Colored Waxes (and Duck Egg Blue Paint)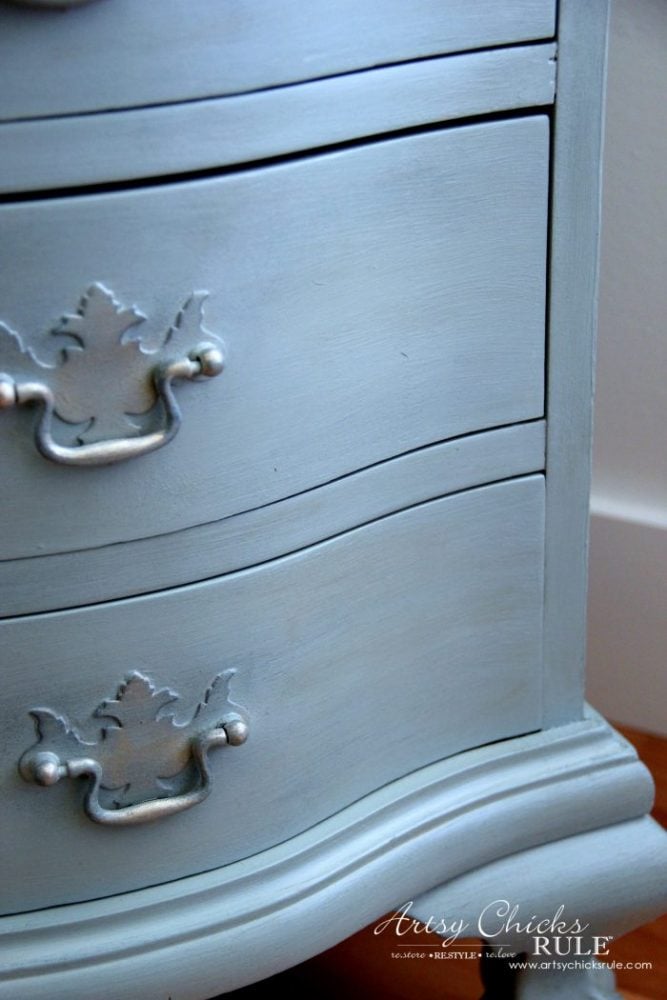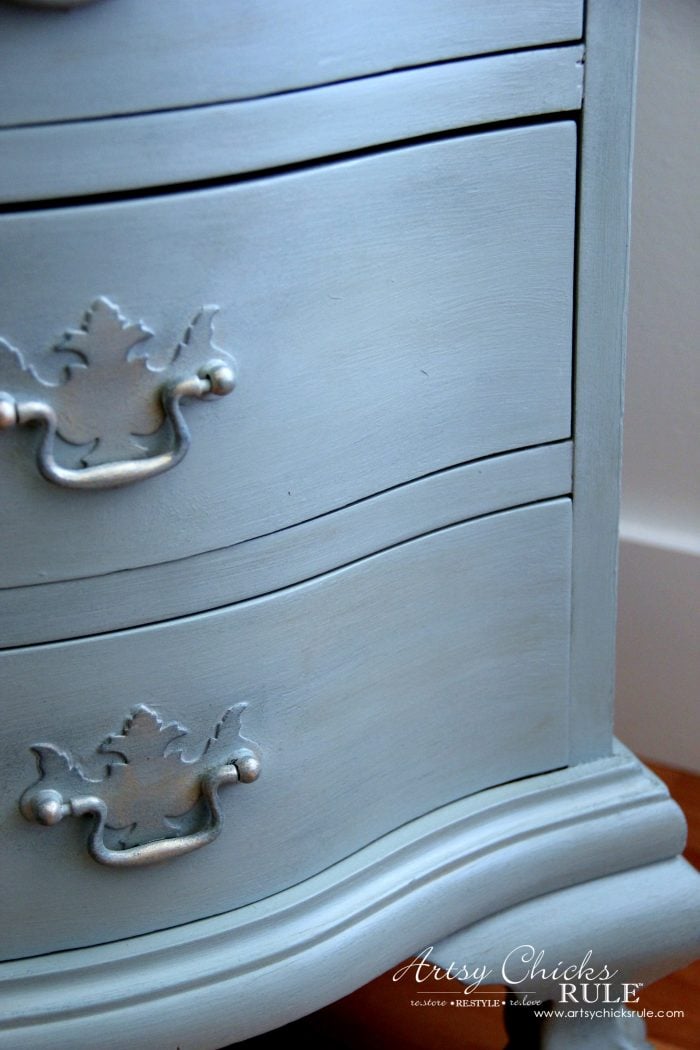 My favorite pieces (besides my Aubusson Blue dresser) are the ones that I did a special finish on. (like our coffee bar, here) I am going to do more special finishes this year. So excited to play around with this!
Check this post out, here.
5. How To Make A DIY Wood Countertop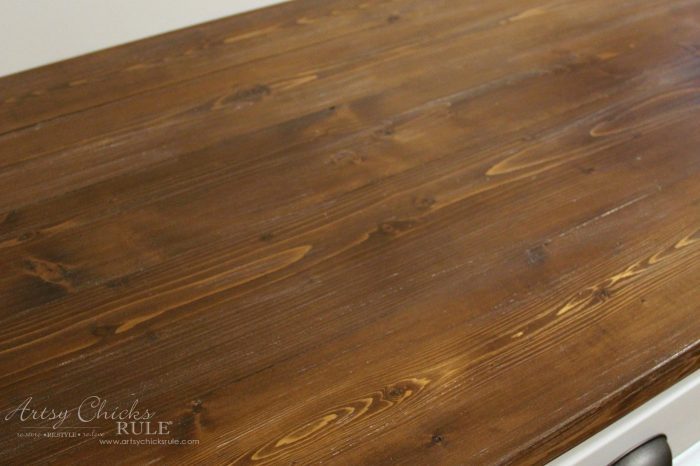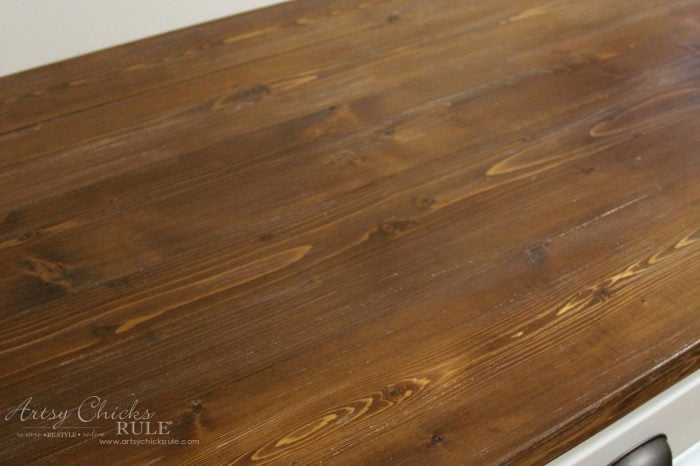 Lots of people love wood countertops and want to make their own. I have gotten so many emails and questions on this one.
Check this post out, here.
4. Thrifty Makeover With MMS Paint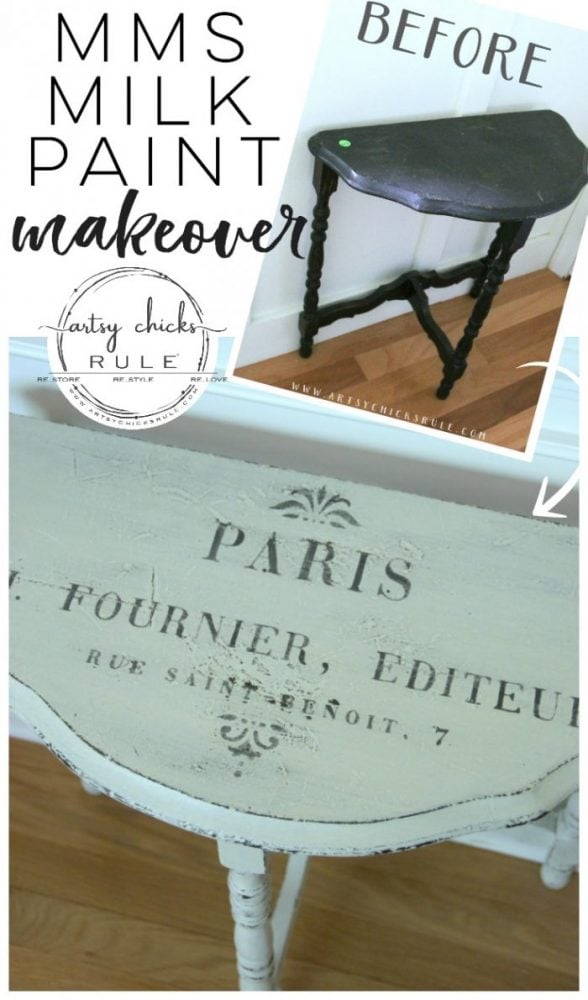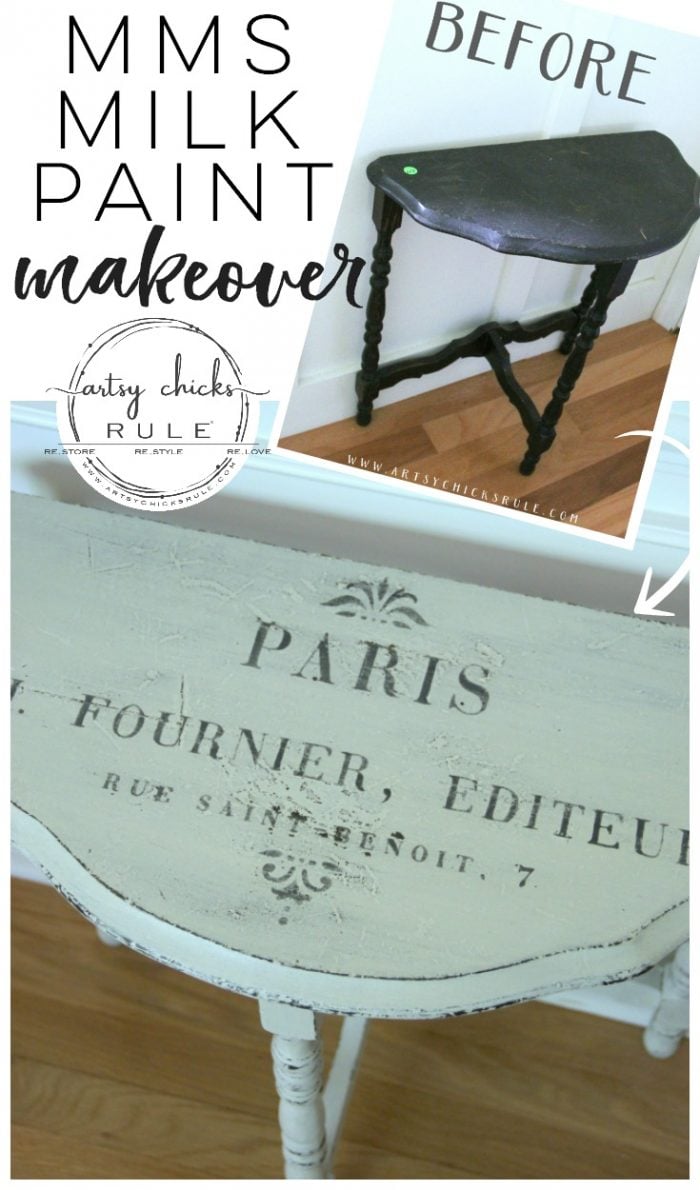 I tried to keep the charm on this old antique table…and the MMS paint is perfect for that.
Check out this post, here.
3. DIY Faux Shiplap (get the look without the expense!)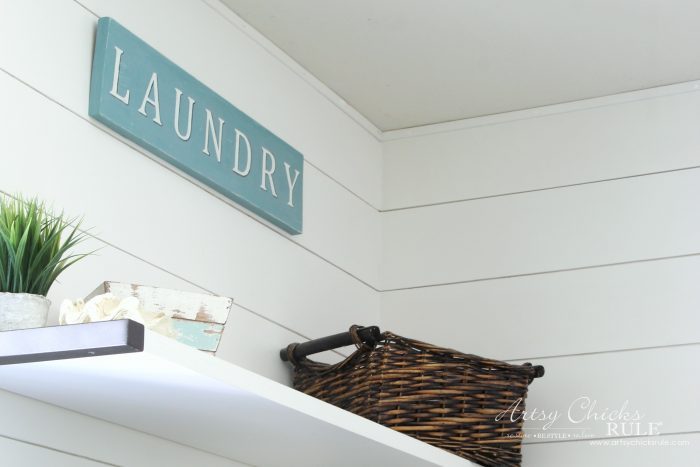 Yes, yes and yes. So popular this year! Another one I've happily answered tons of emails about. This faux shiplap is the way to go. We loved it so much in the laundry room that we put it all the way around our master bath too.
Check out this post, here.
2. Giverny Chalk Paint Chest Makeover With White Wax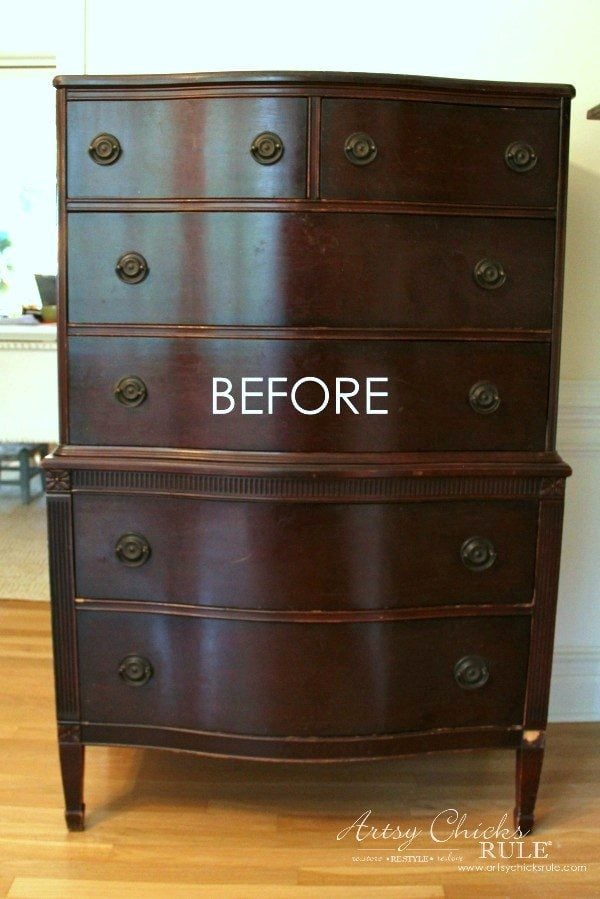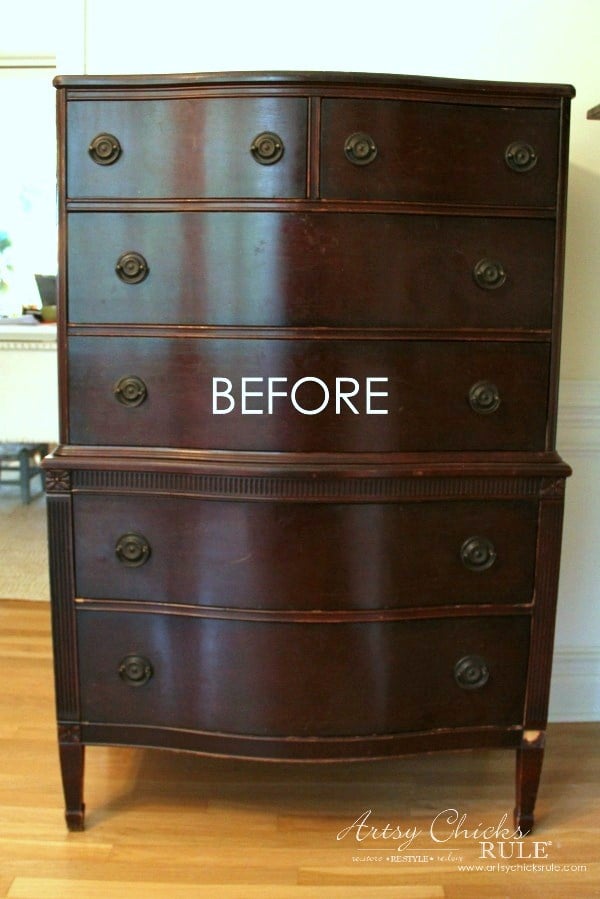 Not sure what it is about this one, but it is hugely popular on Pinterest. And it's one I  had to create a missing piece of wood flourish for. (see that post, here)
Check this post out, here.
And the number 1 post on the blog for 2019 is…
1. Thrifty Makeover With French Fabric Decoupage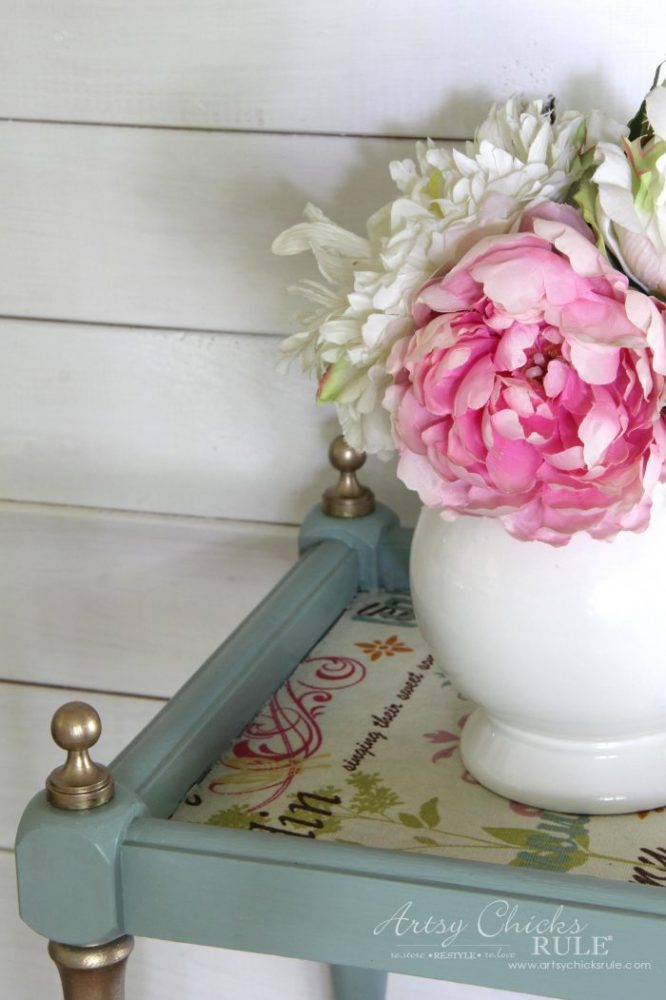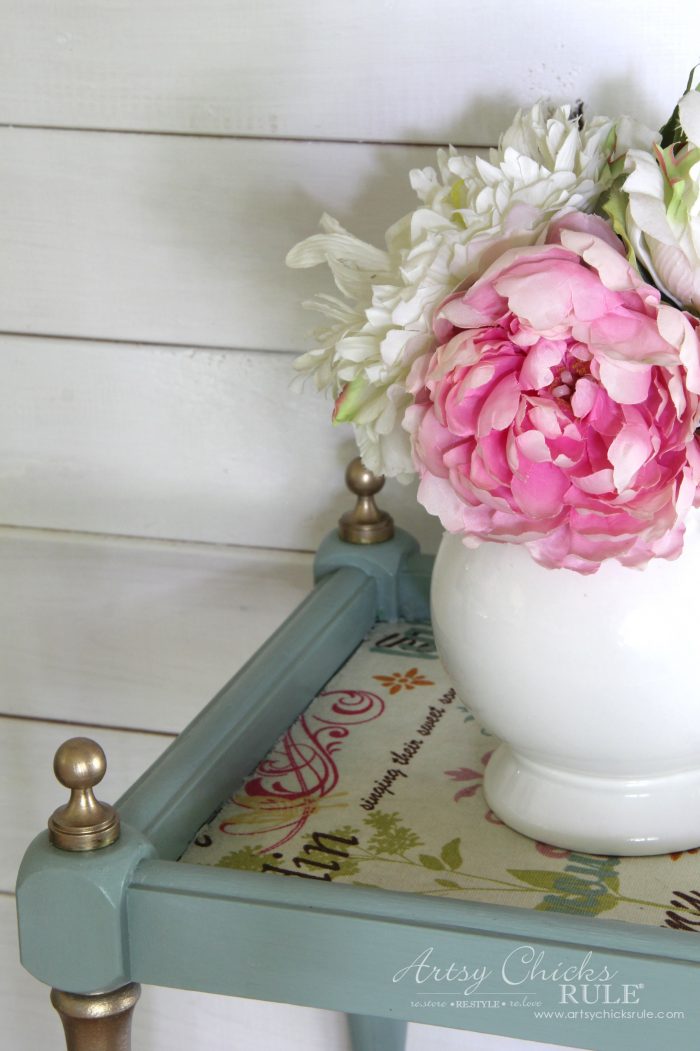 Another Pinterest favorite! I think I need to do more fabric decoupage also. ;) And find adorable little pieces of furniture like this one to makeover.
Check this post out, here.
PIN it to save it!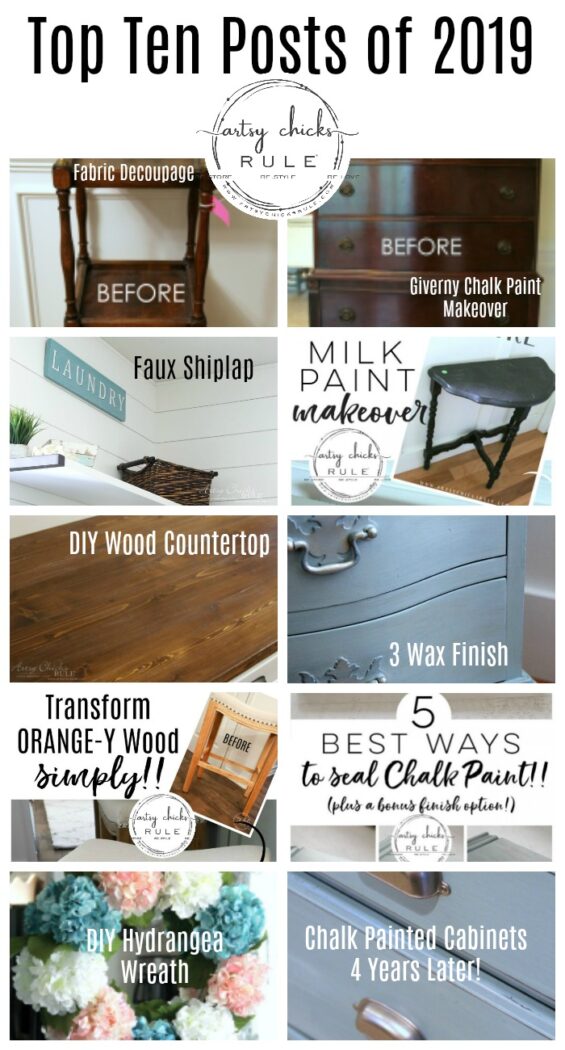 ………………………………………………………………….
I hope you enjoyed this look back into the top posts of 2019. Were any of these some of your favorites too?
I thought it might be fun to take a look at the top ten posts of 2019 that were actually posted IN 2019. Some of these posts get lost in the shuffle and it's fun to revisit them. I'll be back on Tuesday to share those.
And on Thursday I'm sharing how I transitioned our home from the holidays to winter decor. If you follow along on Instagram, you may have seen my stories about it. This is the first year I've done it and I'm really loving it so far! Still a little to do before I snap some photos and share over here but keep an eye out over on Instagram because I almost always share a snippet or two there first. :)
xoxo