Top Ten Posts Written In 2019
This post may contain affiliate links. Please see disclosures here.
On Sunday I shared the top ten posts for 2019. From 2012 to now.
(Plus I shared a lot more than I planned to share! Hop on over for a read if you missed it…you can see it HERE)
Today I thought I'd share the top ten FOR 2019 that were posted IN 2019.
I post so many new projects each year that some of them get lost in the mix. This is a fun way to see what was most liked and catch up on an old post you may have missed.
Top Ten Posts Written In 2019
We'll start with number 10 and again work our way to the number one post written in 2019.
10. $6 Beach Scene Wall Art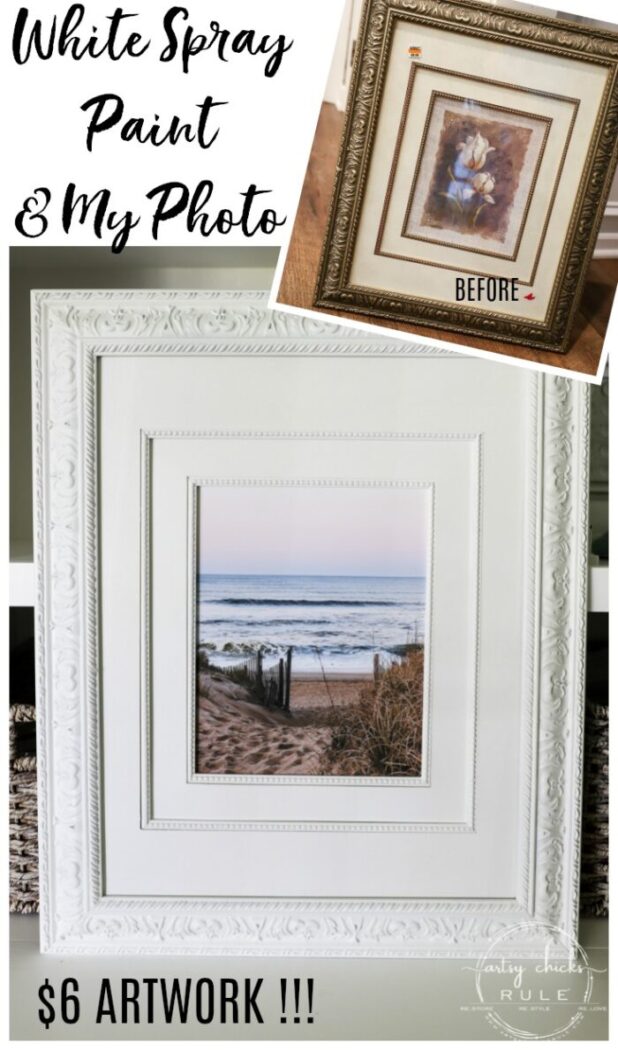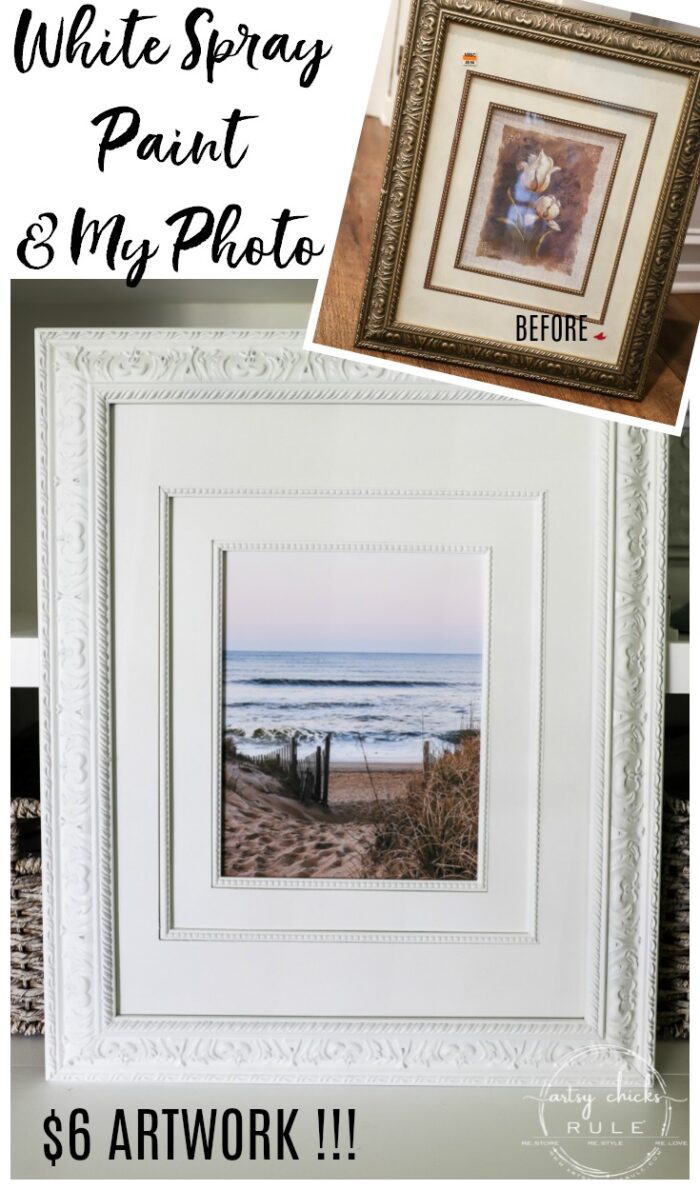 Remember this one?? This one was hugely popular over on Pinterest. I have to admit, it's one of my very favorites too. :)
Check out this post, here.
9. French Rose Decal Tray Makeover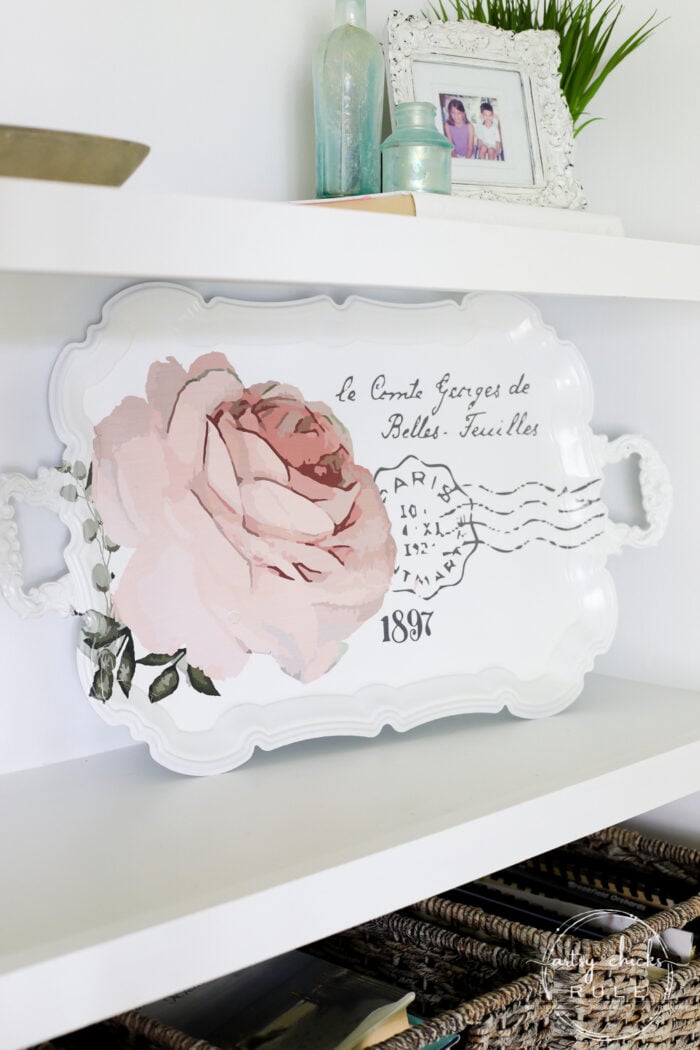 Transfer decals. I used quite a bit of them on projects last year. This French Rose one was a hit.
Check out this post, here.
8. Rustoleum Chalk Paint Serenity Blue Makeover
I loved this piece of furniture! If I could've kept it, I would have. I just didn't have anywhere to use it.
I kept the wood (and updated it easily!) and painted a little of the top.
Check out this post, here.
7. Update Stairs With Gel Stain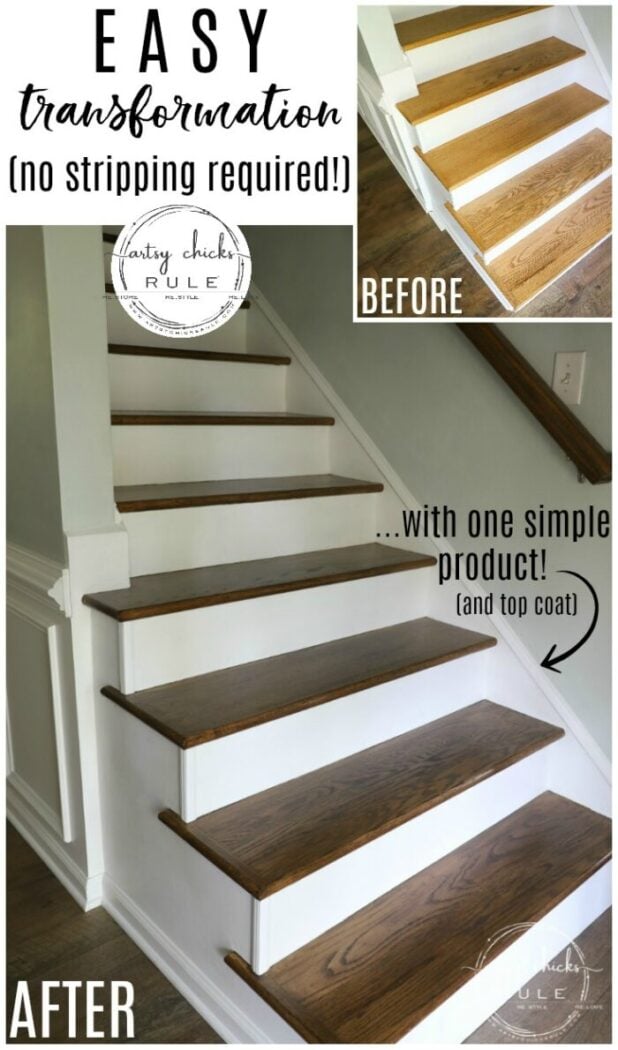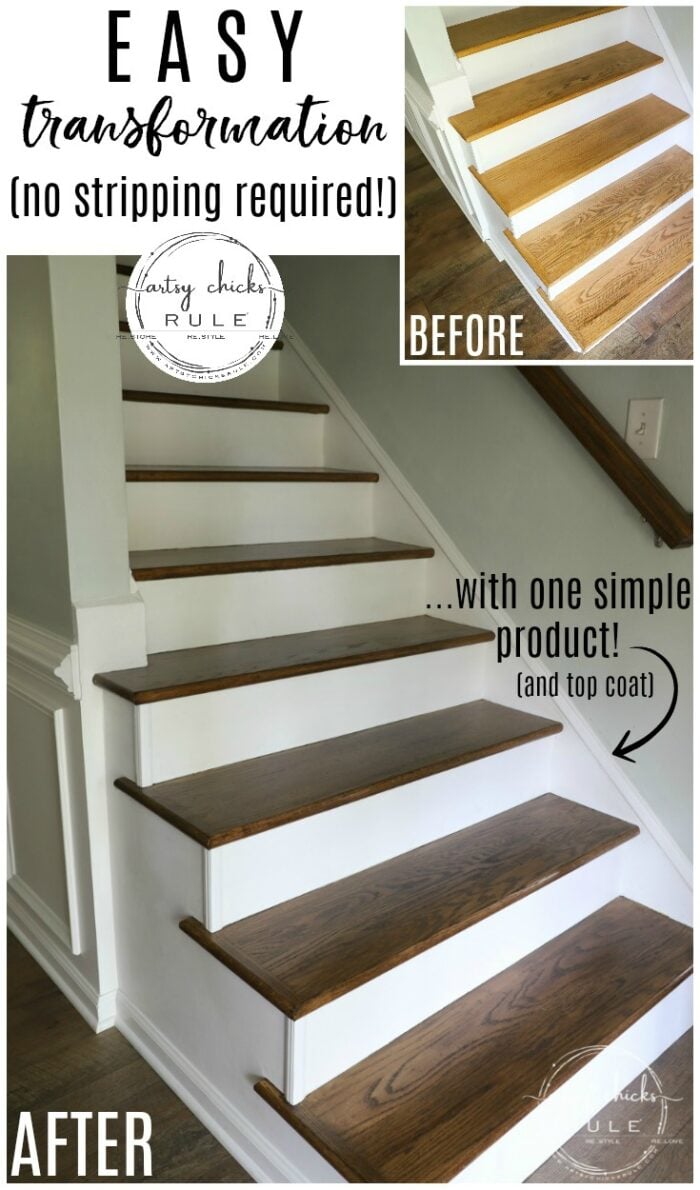 It's a no brainer, I tell ya! Who wants to sand all day?? I don't. This is the way to go! I am thrilled with how these turned out.
Check out this post, here.
6. DIY Island Makeover (made with big box store cabinets!)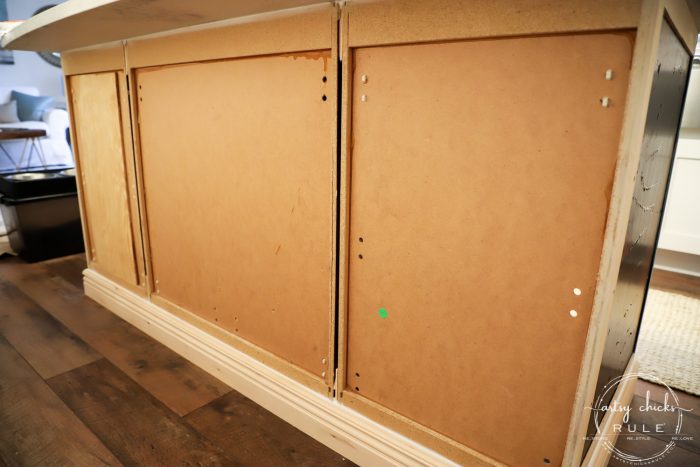 Big box, in stock, cabinets are a simple solution for creating a fabulous kitchen island. Of course, the backside of these cabinets are not pretty (as you can see) but with a little modification and additions, you'd never know it!
Check out this post, here.
5. DIY Crown Molding (gorgeous deep crown, the easy way!)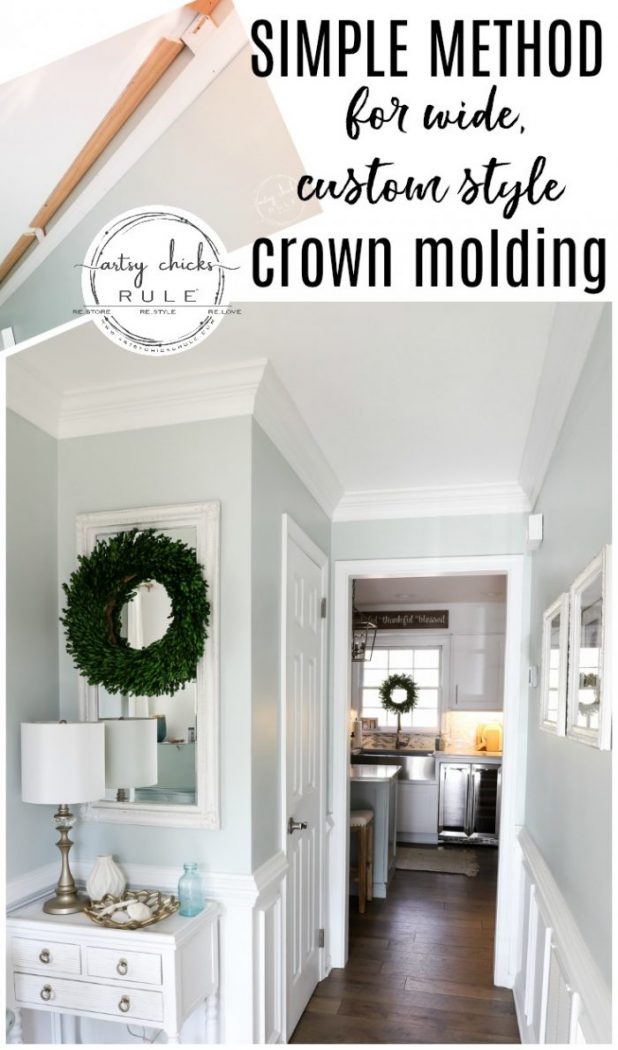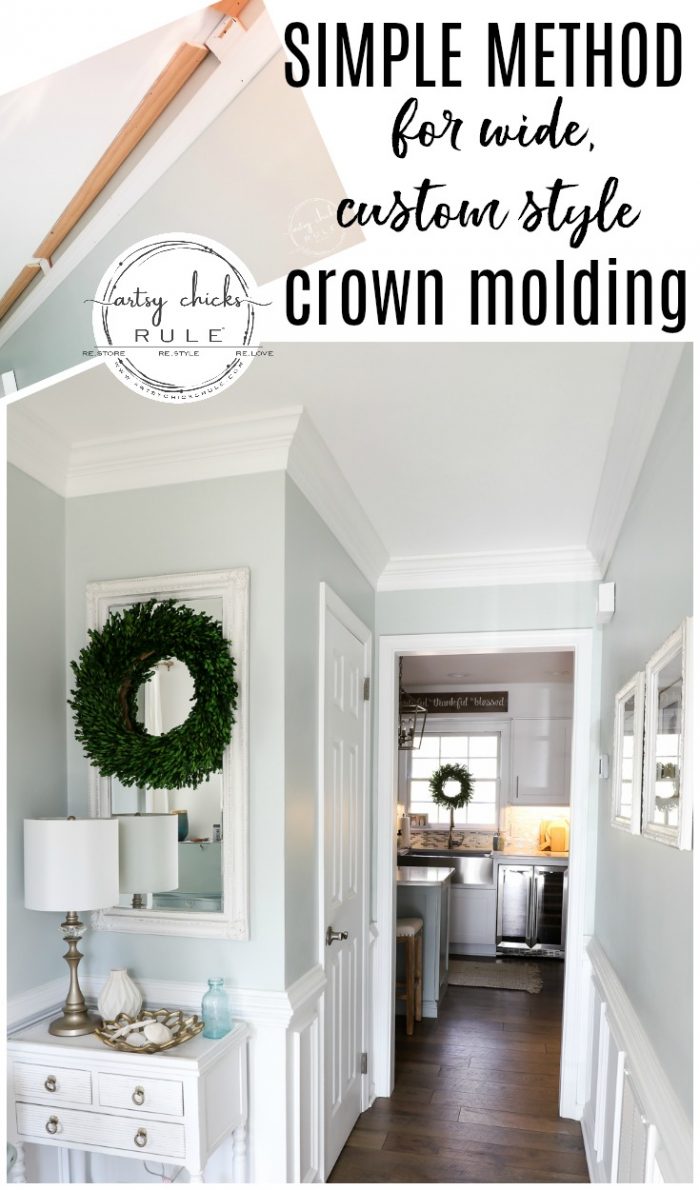 I love the look of that deep crown molding. We created this molding to give it the look of large molding, without that expense!
Check out this post, here.
4. Pros & Cons Of Chalk Paint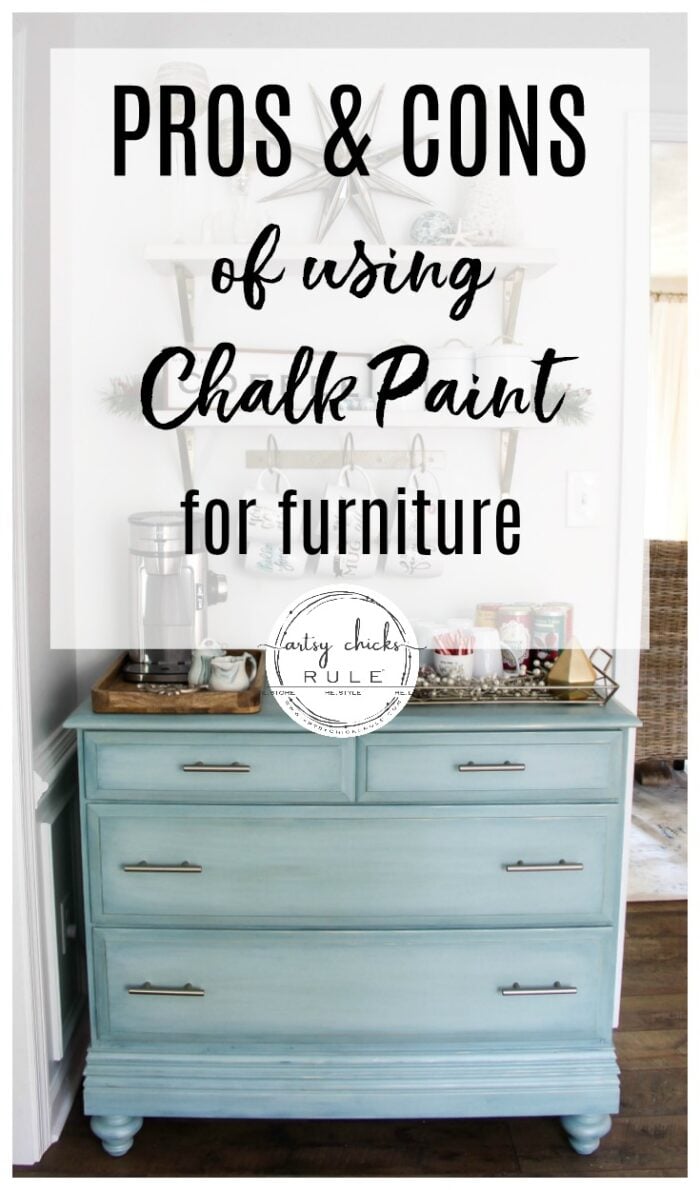 One of the posts I've been meaning to write for several years now. I finally got it down last year! I am planning a few more "how-to" posts related to Chalk Paint, weathered wood, special finishes, etc., this year, so stay tuned for those.
Check out this post, here.
3. How To Use Gel Stain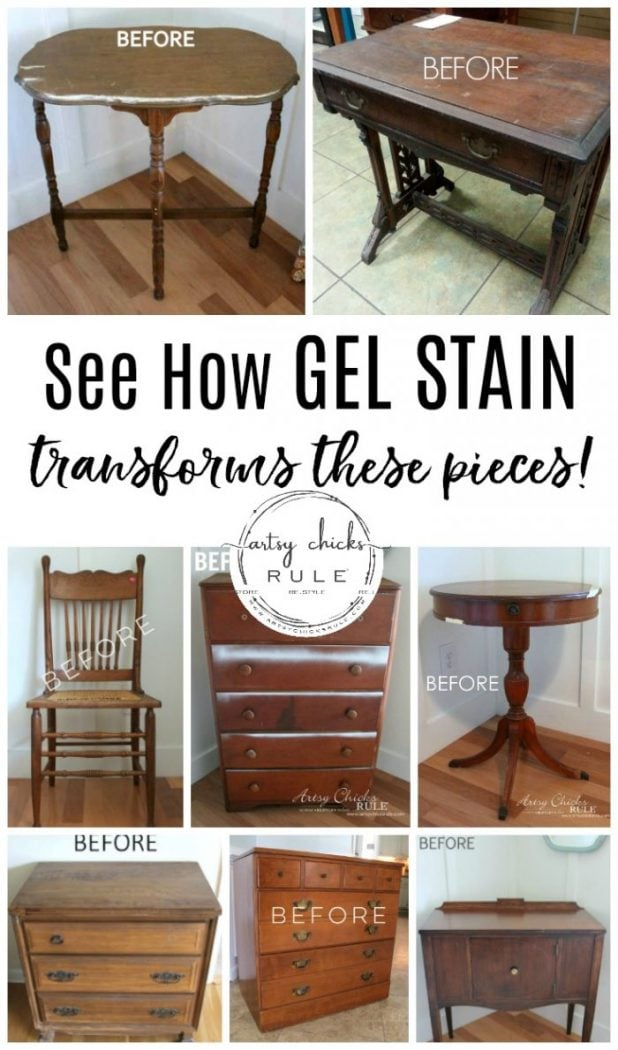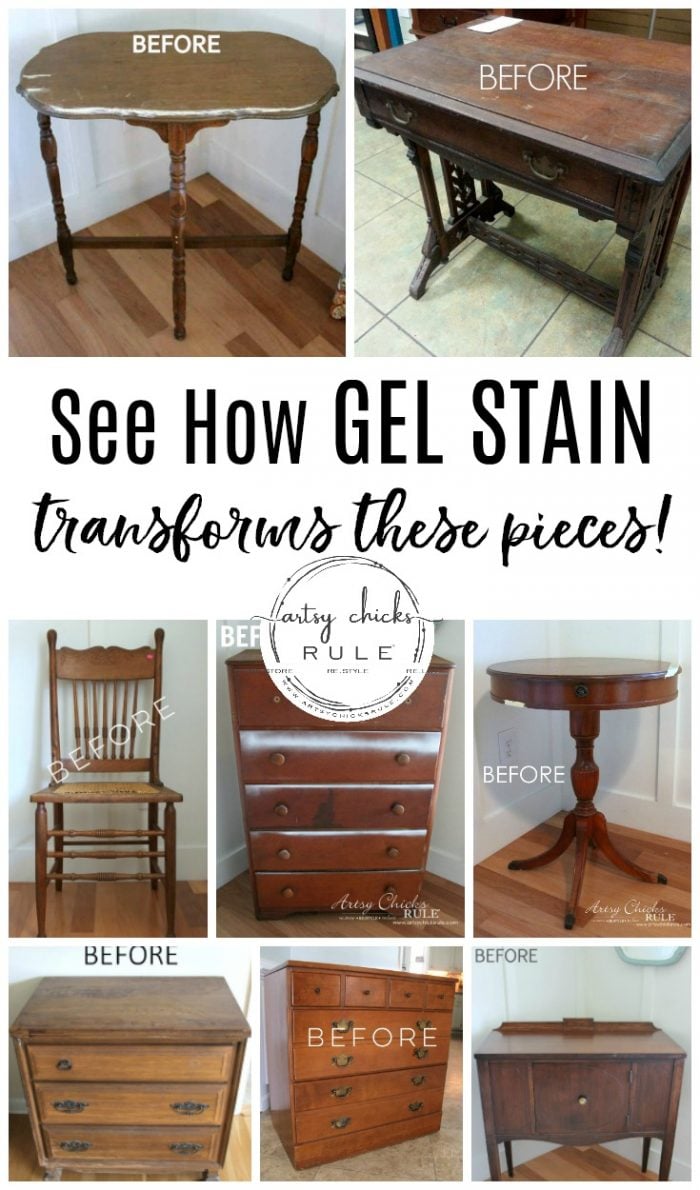 One in a series of tutorials I did last year. I'm going to expand on this, this year and do more.
Check out the rest in this series and see this post, here.
2. The Top 5 Ways To Seal Chalk Paint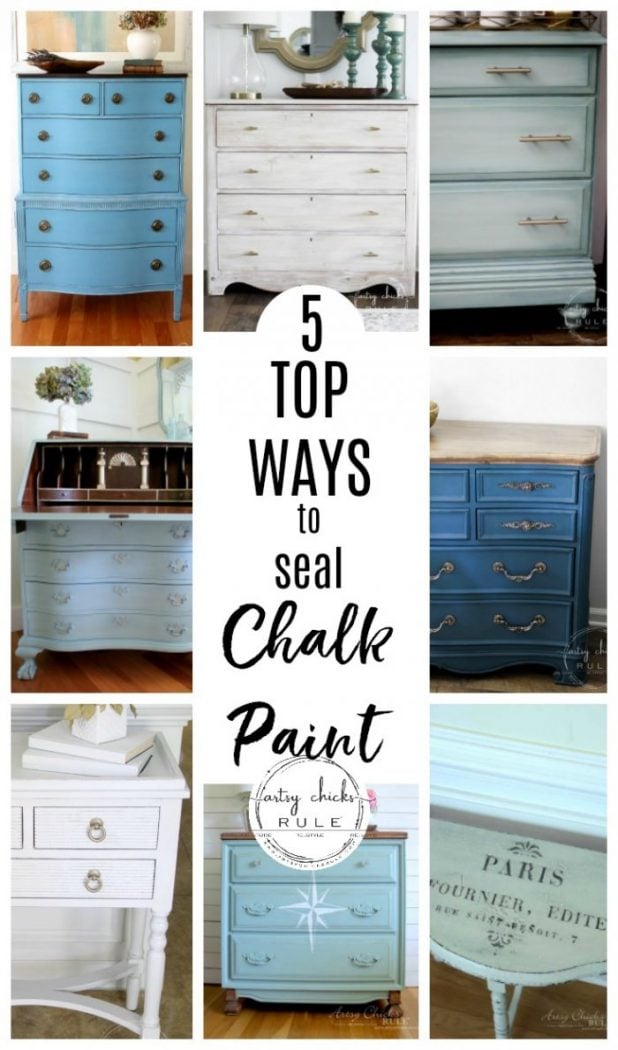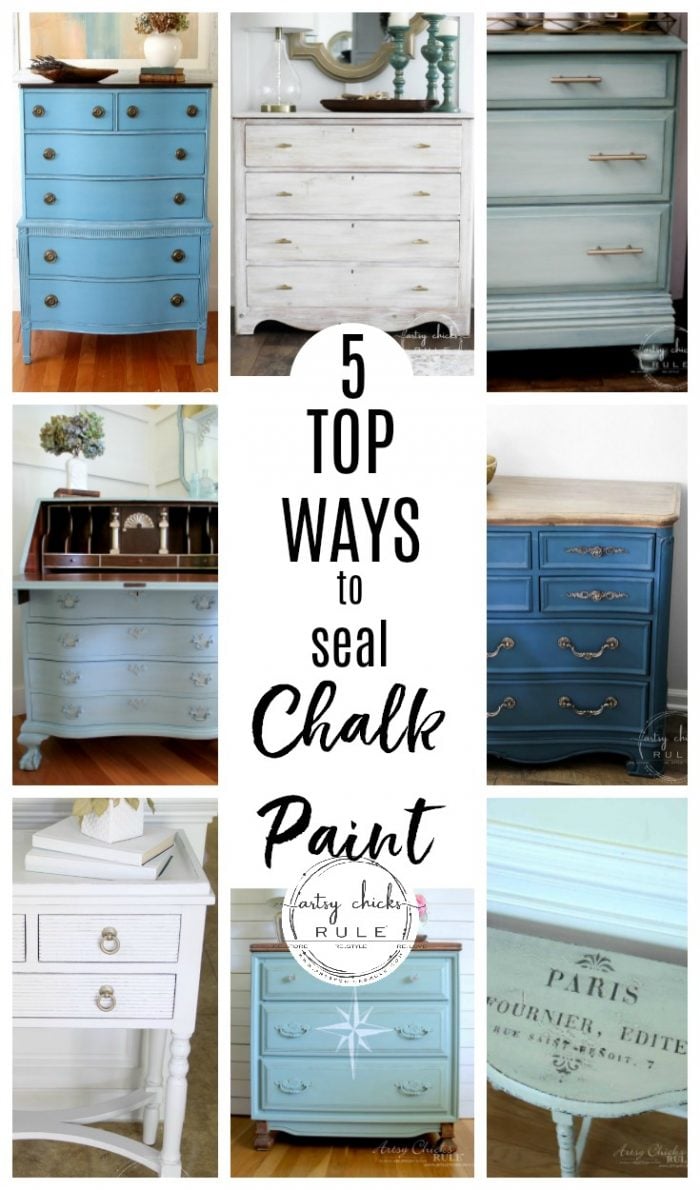 This was in my regular top ten and the top ten written IN 2019. Good information for anyone using Chalk Paint.
Check out this post, here.
And the number 1 post written in 2019 is:
1. How To Restain Wood Without Stripping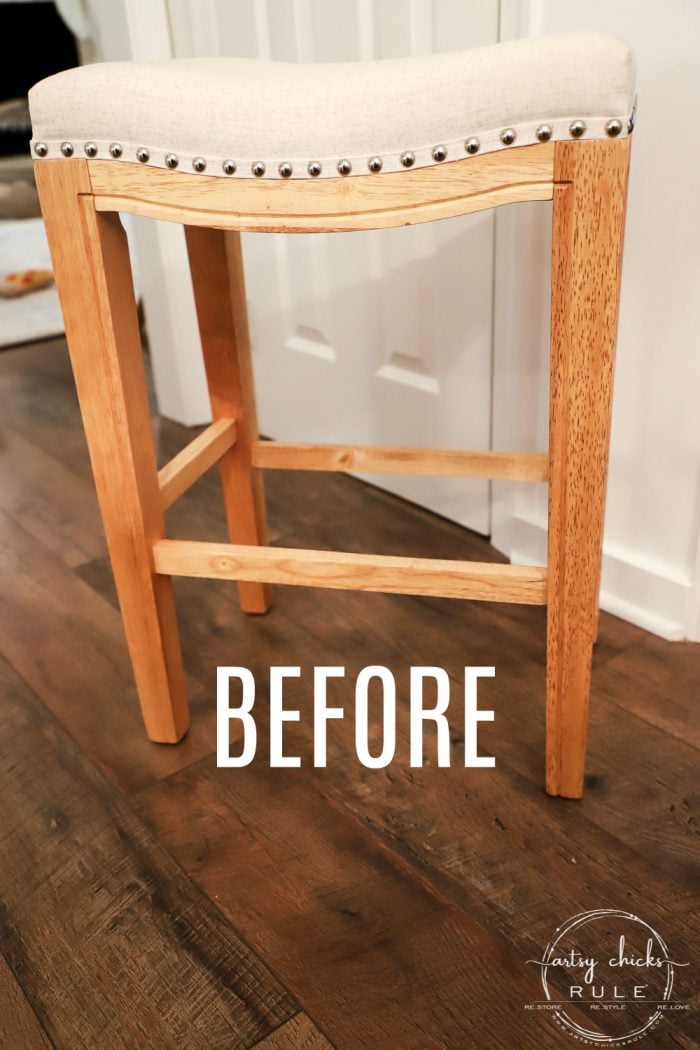 Another one that was also in my regular top ten. Mainly because there are always people trying to restore old wood and looking for the best (and easiest) way to do it!
Check out this post, here.
PIN it to save it!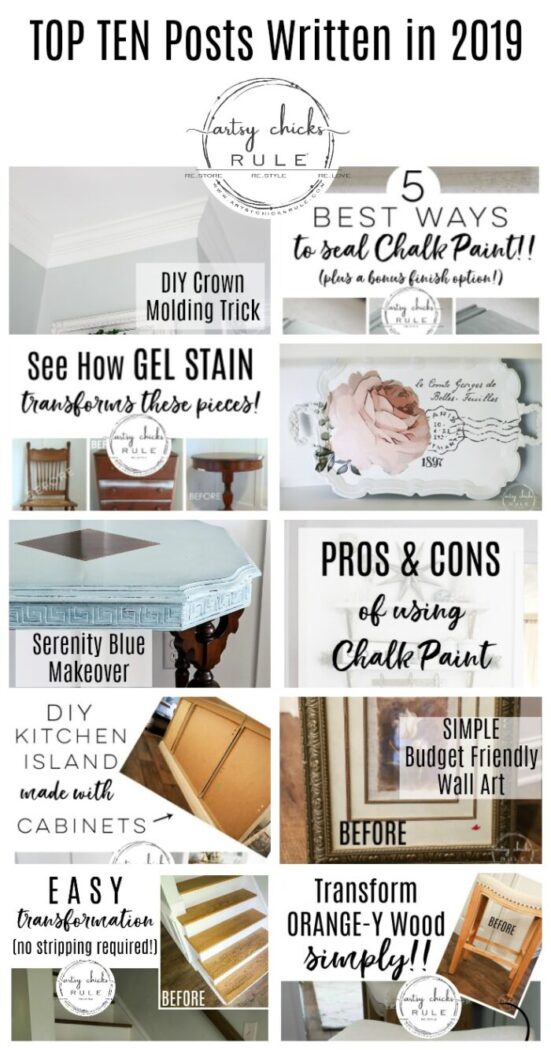 ………………………………………………………….
As you can see, lots of "how-to's", home improvement posts, etc, in both of my top ten posts. Which tells me I need to do more of that.
And I will! Along with all the other crafty, repurposing, making home beautiful on a budget type posts too.
I'll see you back here on Thursday sharing my wonderfully wintery home. :) And the ways that you can add a little "cozy winter" to your home too for the months of Jan-Mar. I never do much of anything special during that time except pray for an early spring. haha I am so enjoying embracing winter this year. Makes it a little more bearable anyway. :)
See you then!
xoxo