This post may contain affiliate links. Please see disclosures here.
Join me as I revisit Christmas past and all the changes we've seen through the years!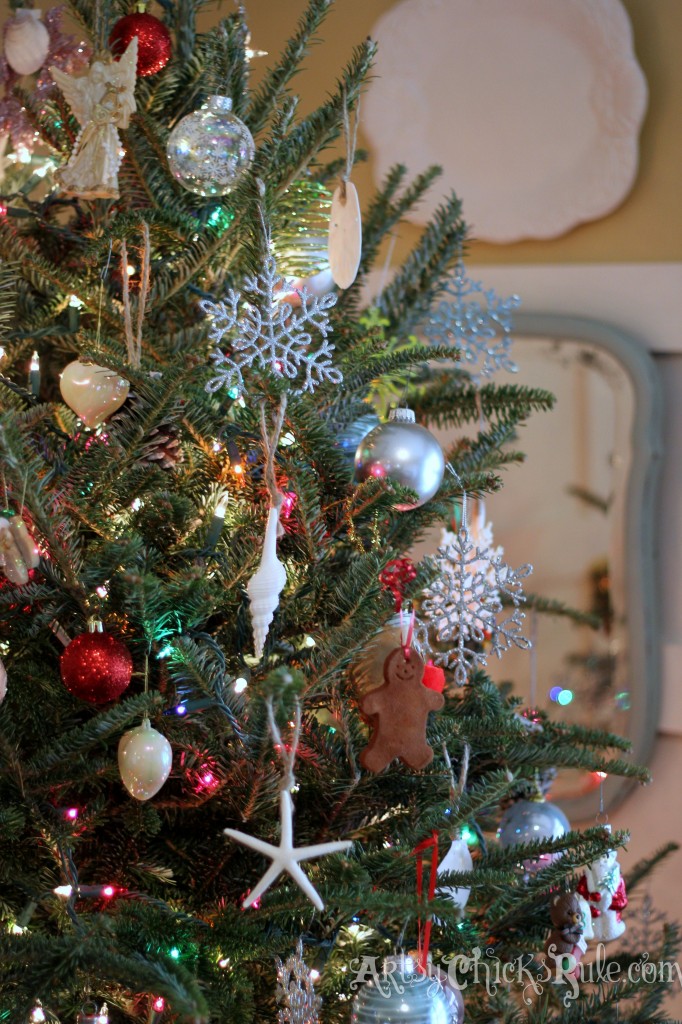 I hope you are winding down this weekend and relaxing and taking in all that there is to enjoy.
I know it is a hustle-bustle time but hopefully all the stockings are hung, presents are wrapped and things that need to be done, are done. Let's grab a cup of coffee or tea and take a walk down memory lane here on Artsy Chicks Rule. Lots has changed around here over the years I've had this blog.
Not only has my home changed with the remodels, etc, but my decor has changed quite a bit as well.
OH, also, I shared a walk-thru (live walk-thru) of our home over on Instagram on Friday in my stories. Those only last 24 hours over there but if you missed it, you can still see it as I added a tab and put the entire walk-thru there. Just click the one that says "Home Tour" in my Instagram profile, here.
If you missed our "Nighttime Christmas Tour" or any of our other holiday home tours this season, you can find them, here.
Let's start back at the beginning of the blog…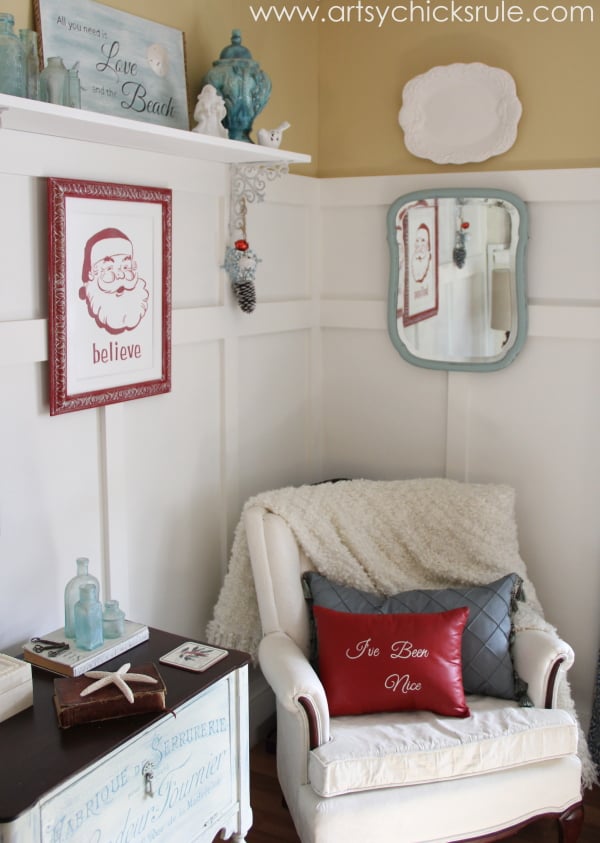 Our little corner how it looked then. Things have changed quite a bit, paint color, furnishings, etc.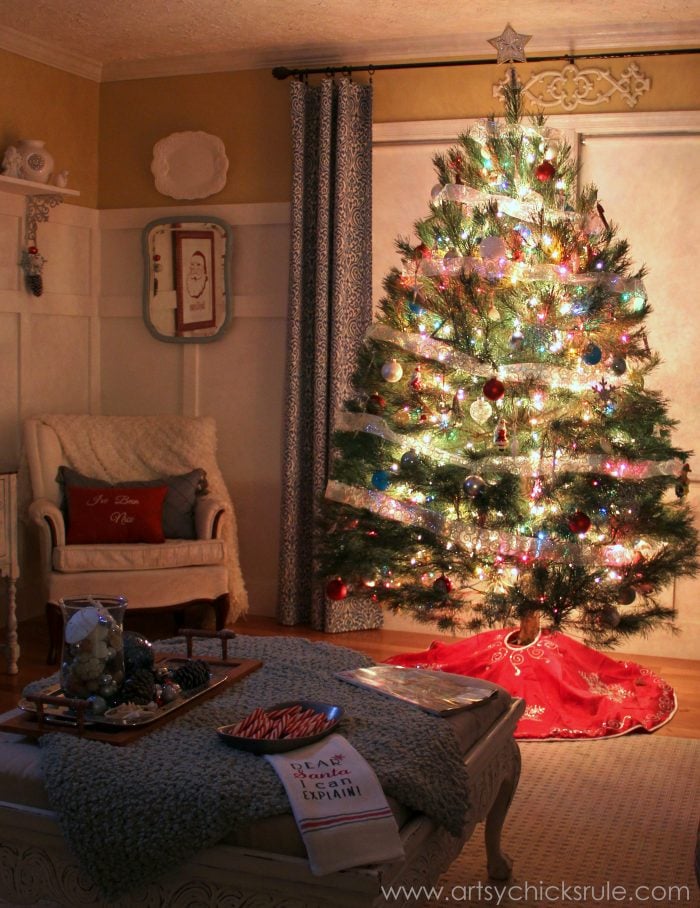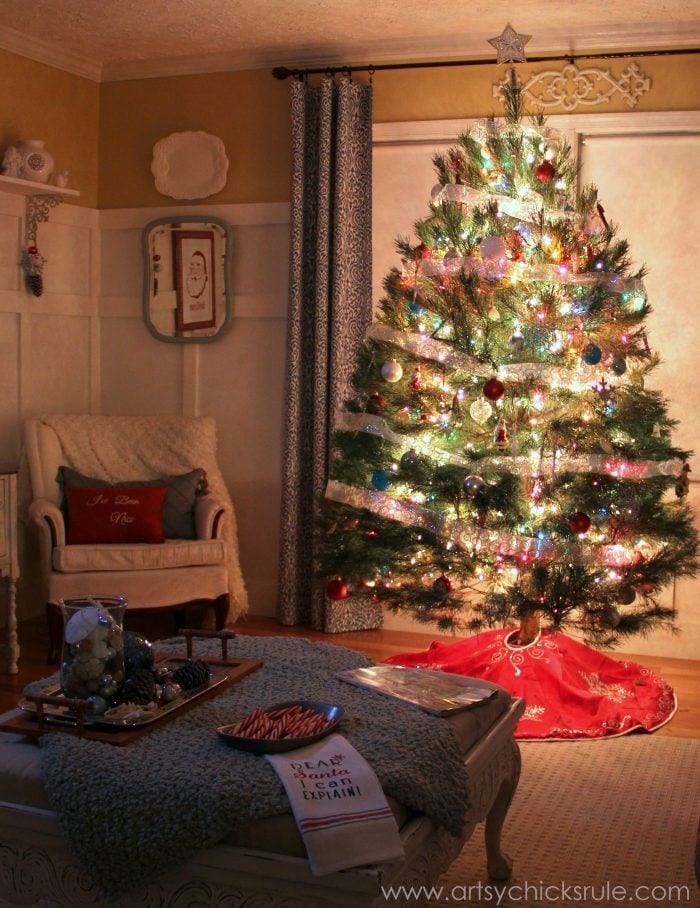 I'm missing the colored lights. I am thinking I may have to do a tree with colored lights next year!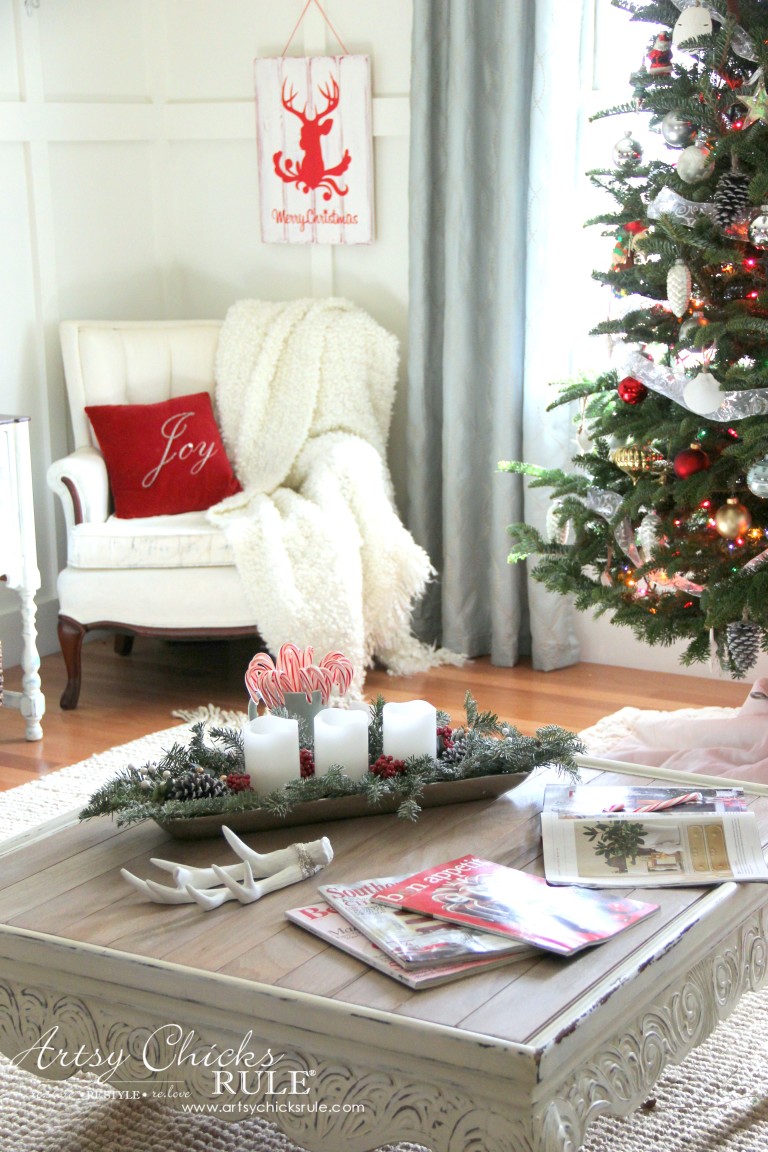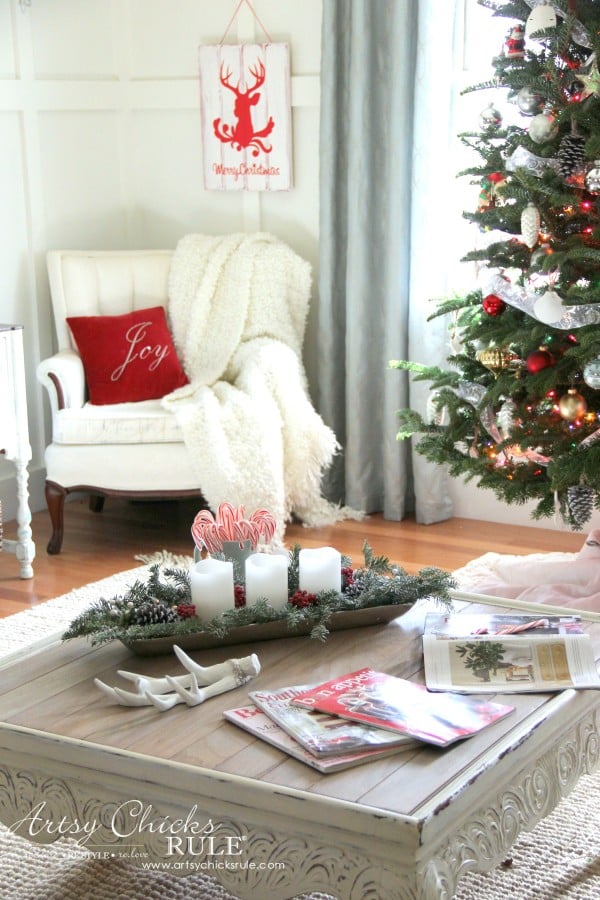 We always did colored lights. Mainly because the kids were growing up and they loved them. (and so did we!) But as they got older and styles changed, I went more towards white. We also only ever had one tree. Then we added another and had one color, one white. Now they are all white. I might have to change that! ;)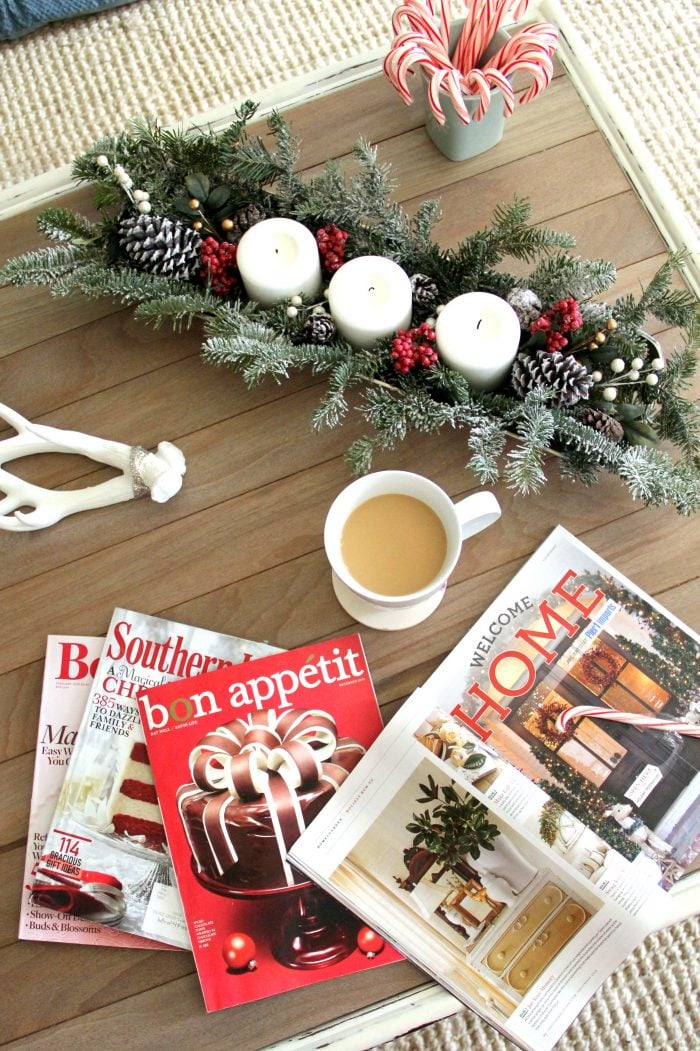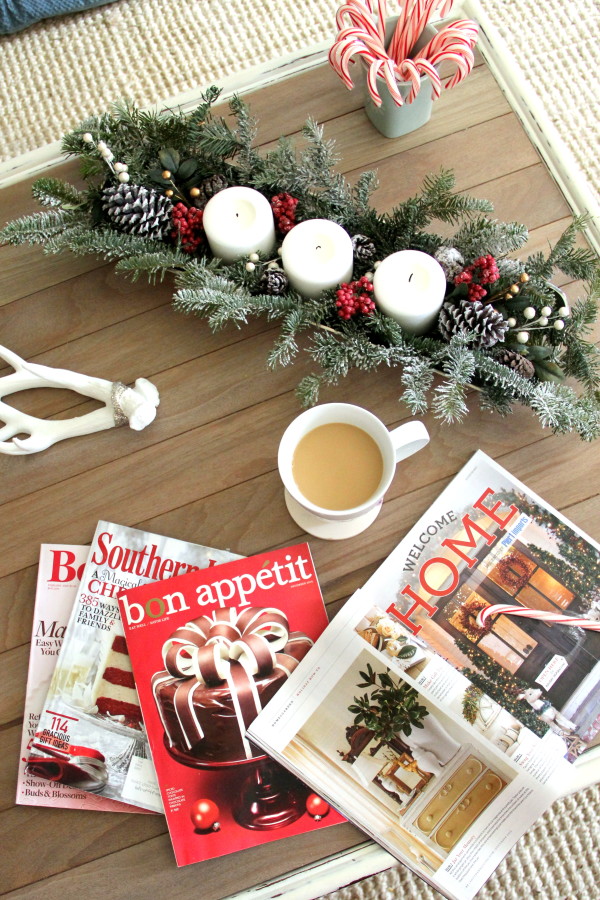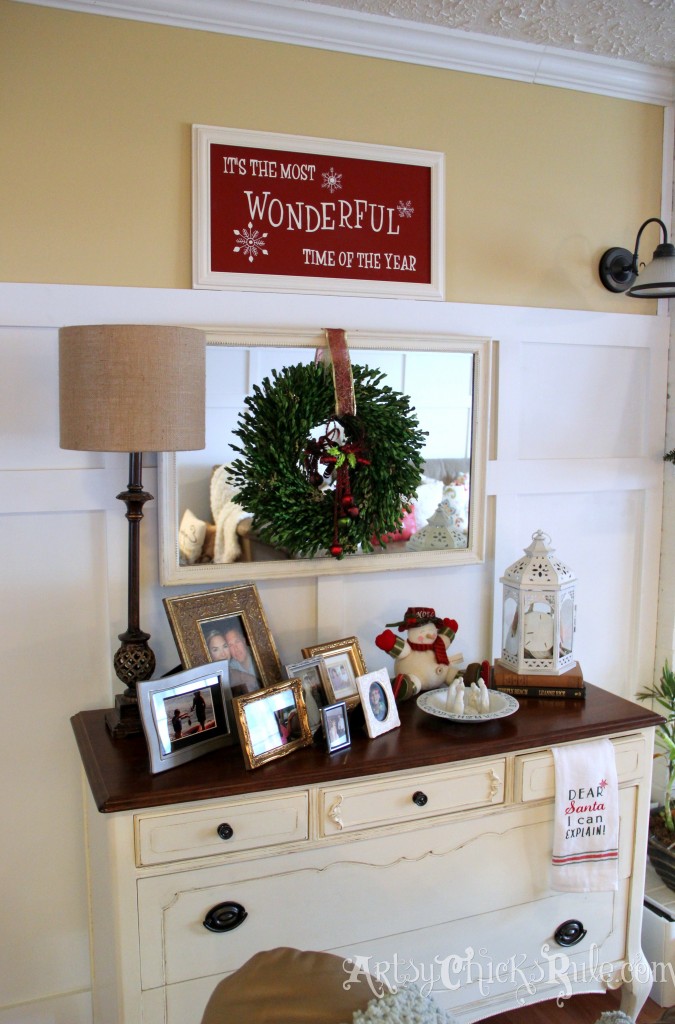 This was a fun and simple project. I used old thrift store ornaments to make this colorful wreath.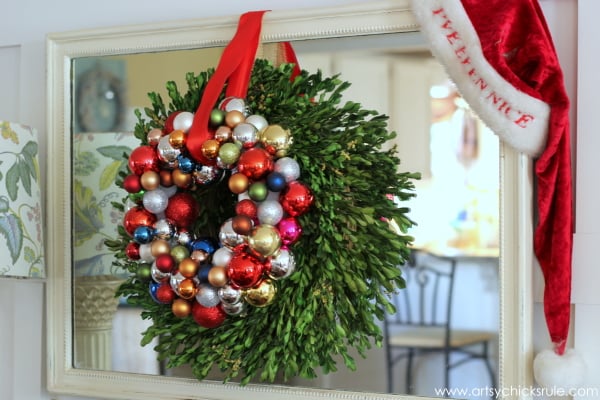 Told ya I like to hang Santa hats off things. ;)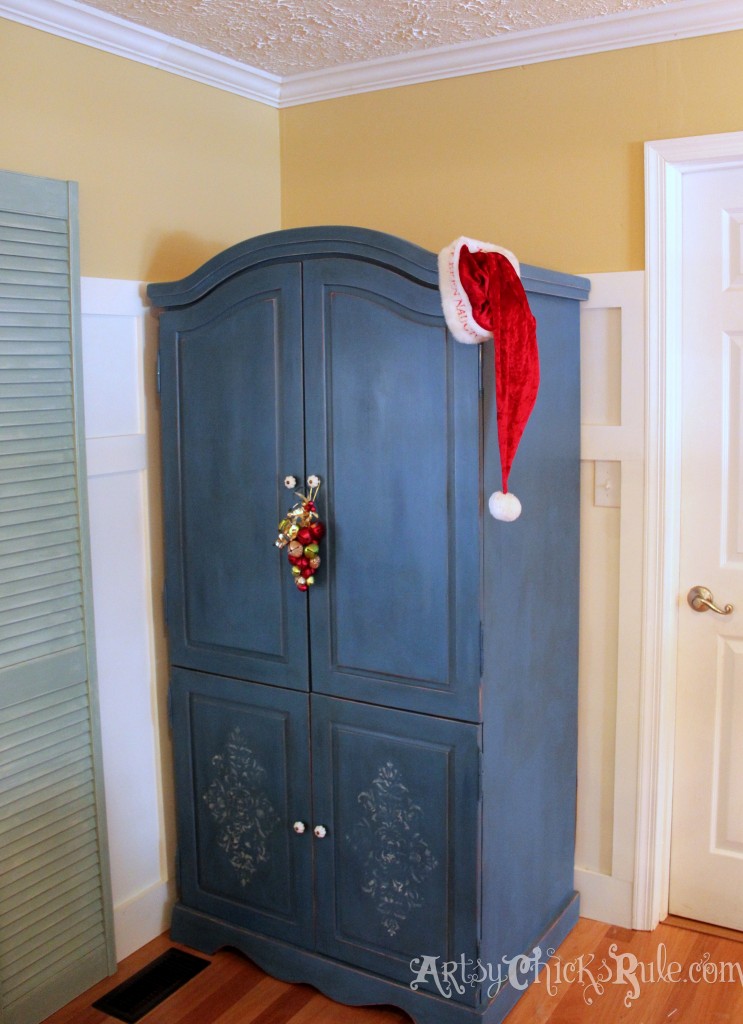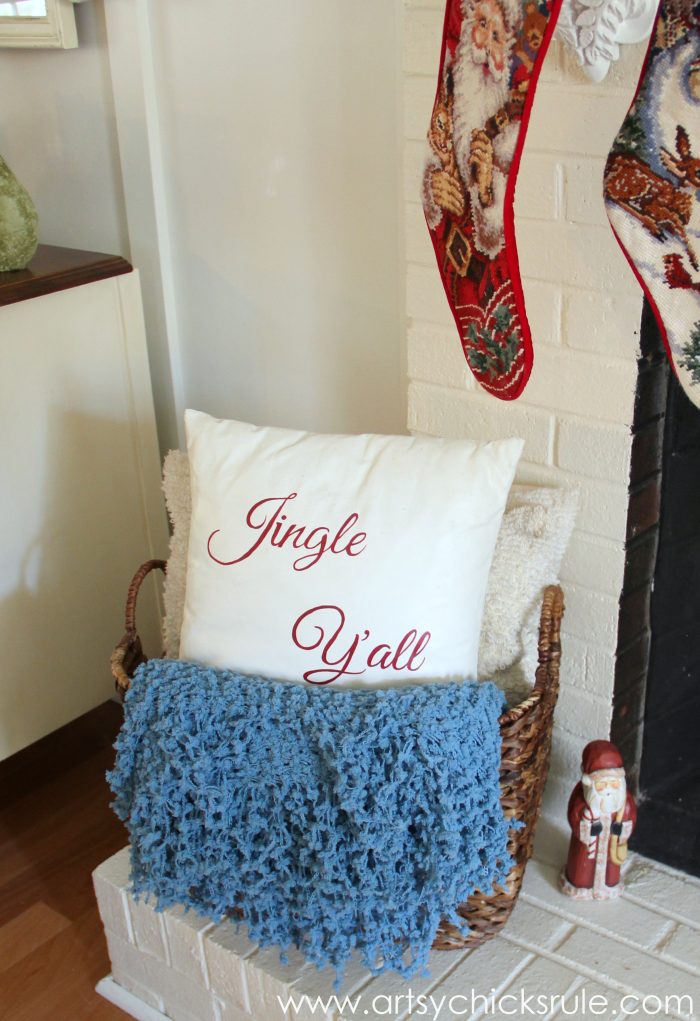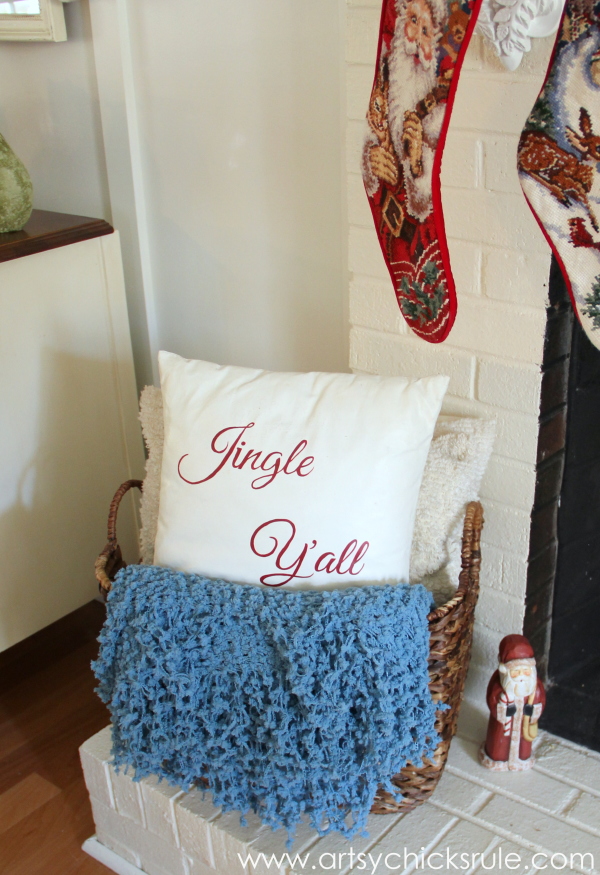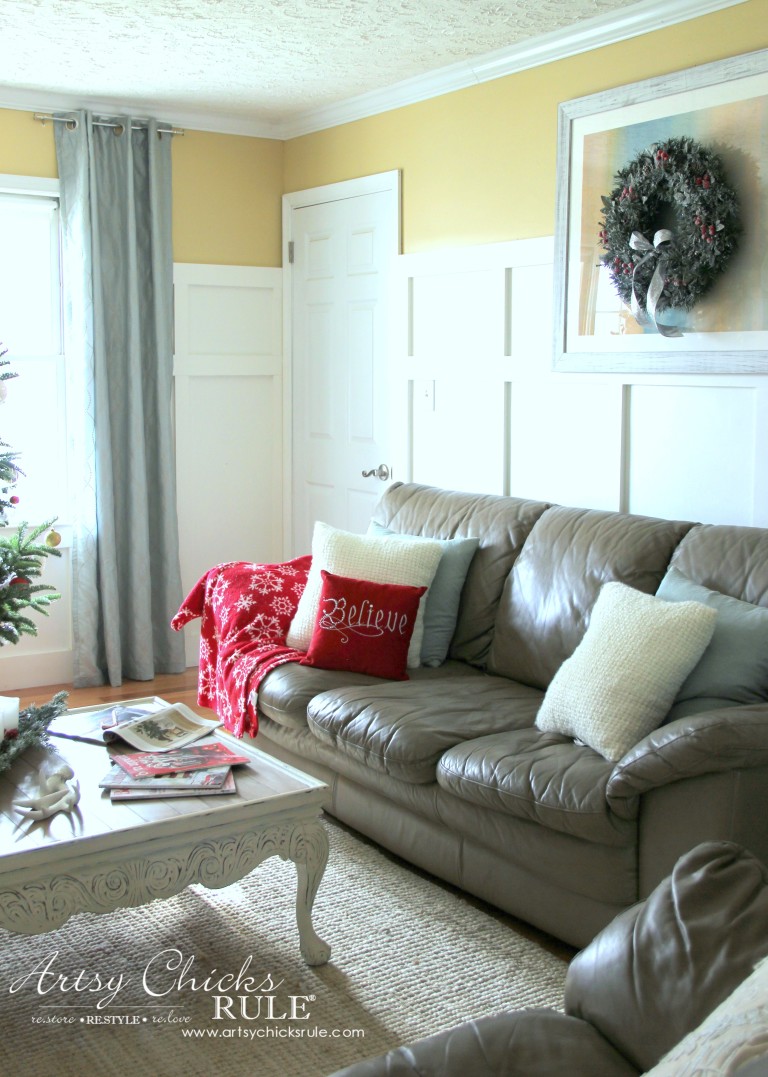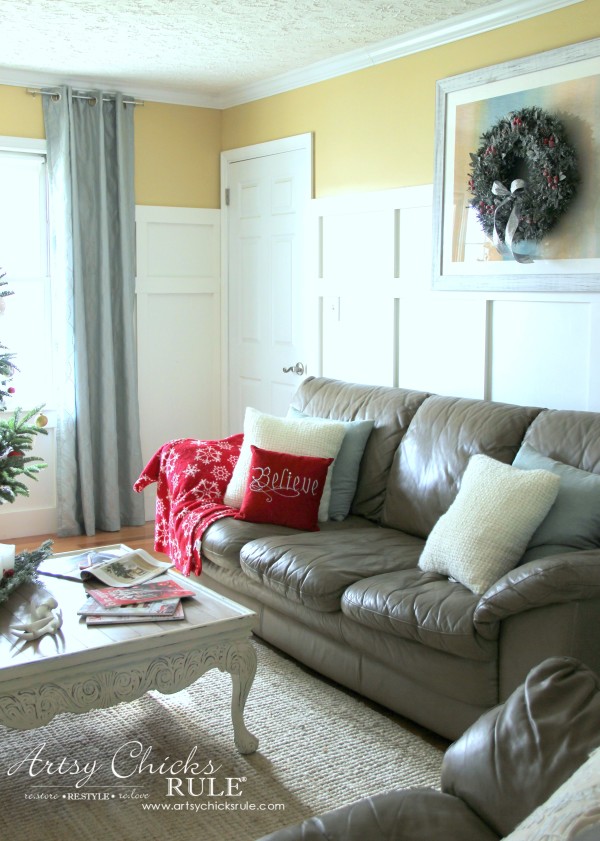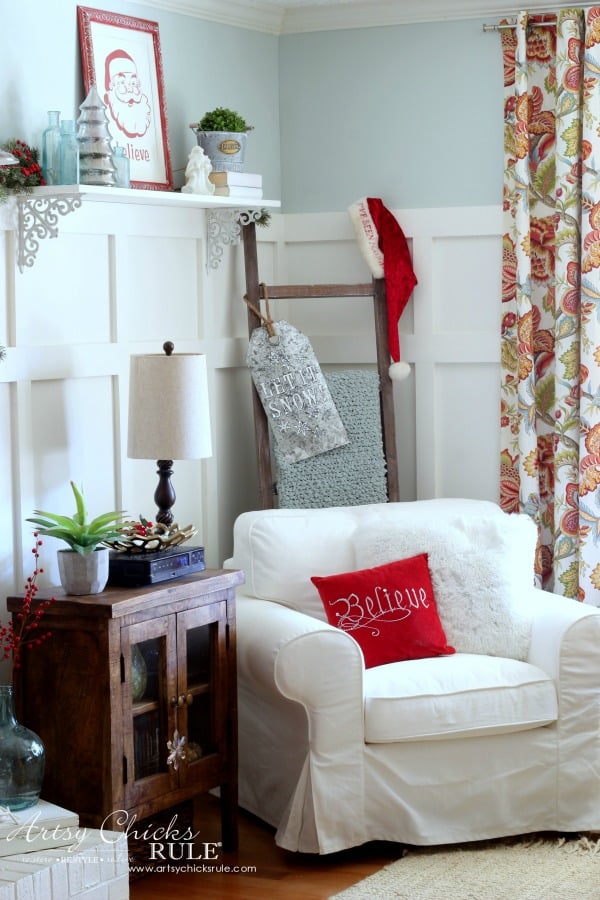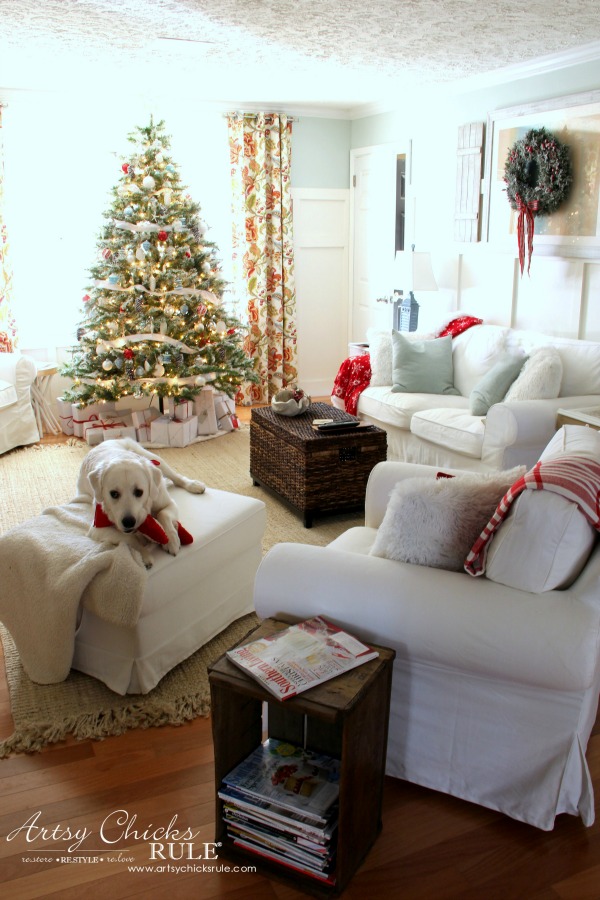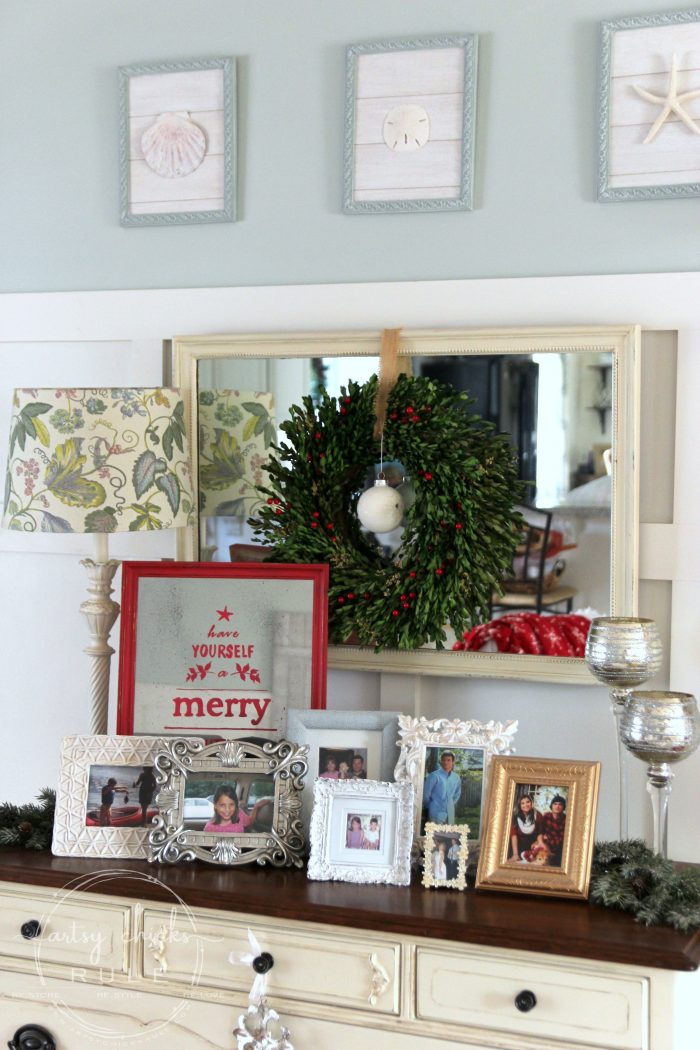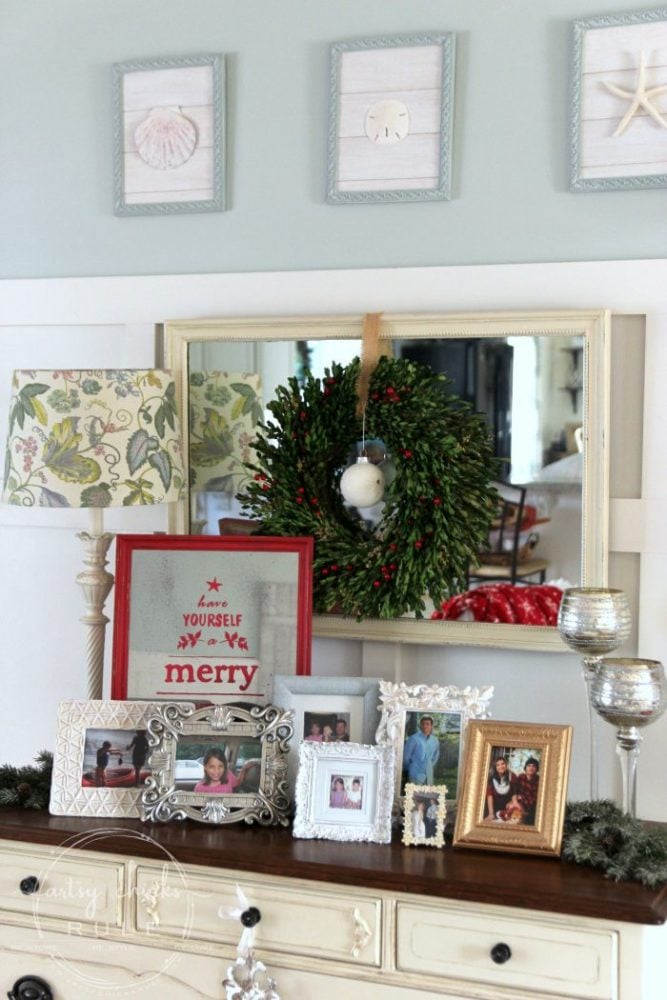 And now…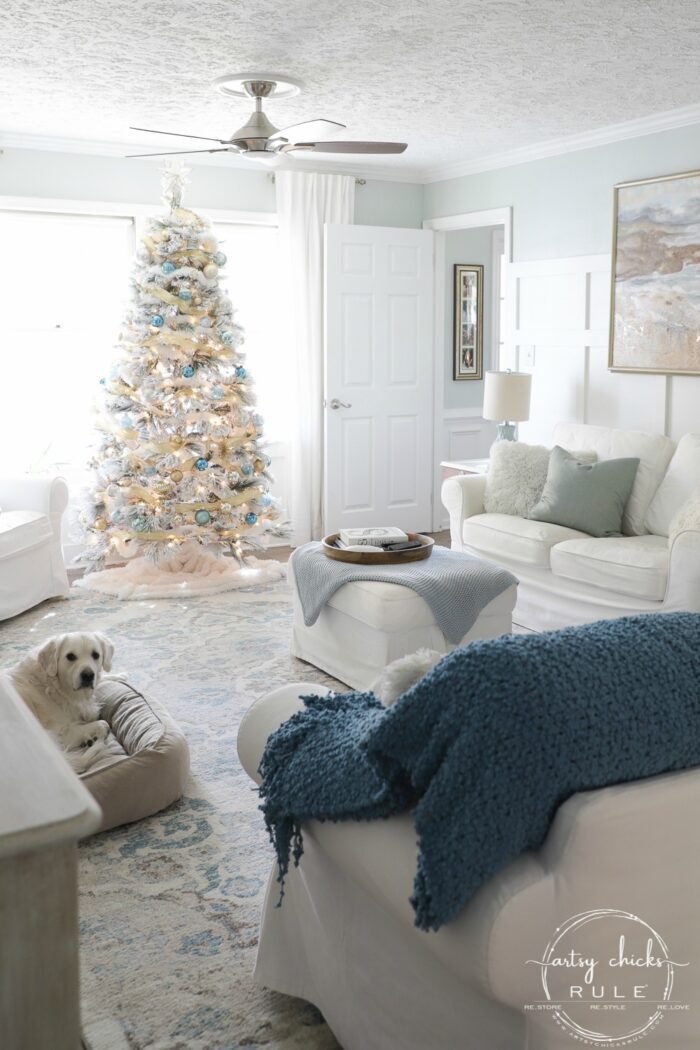 The foyer as it was for several years.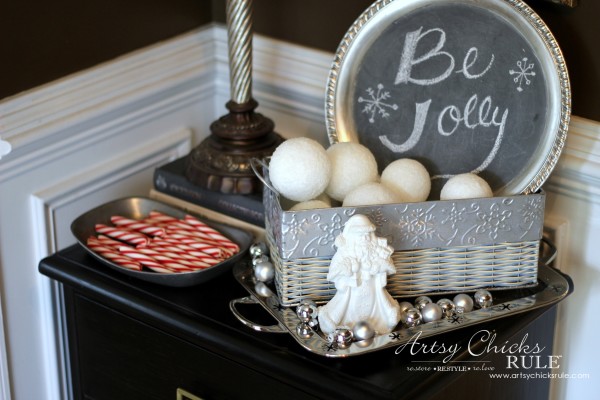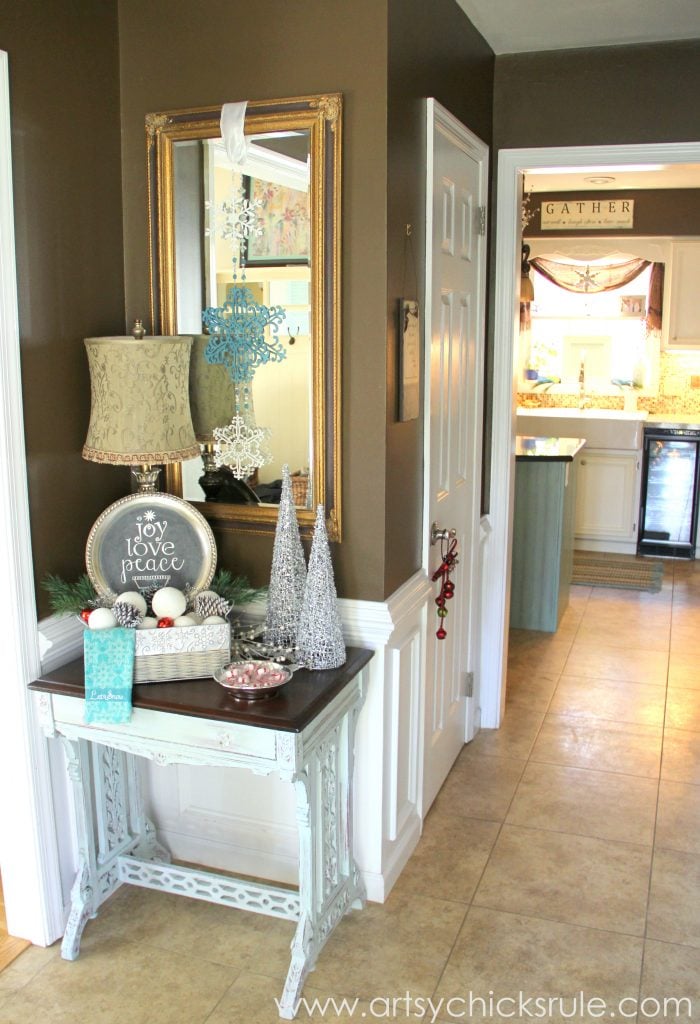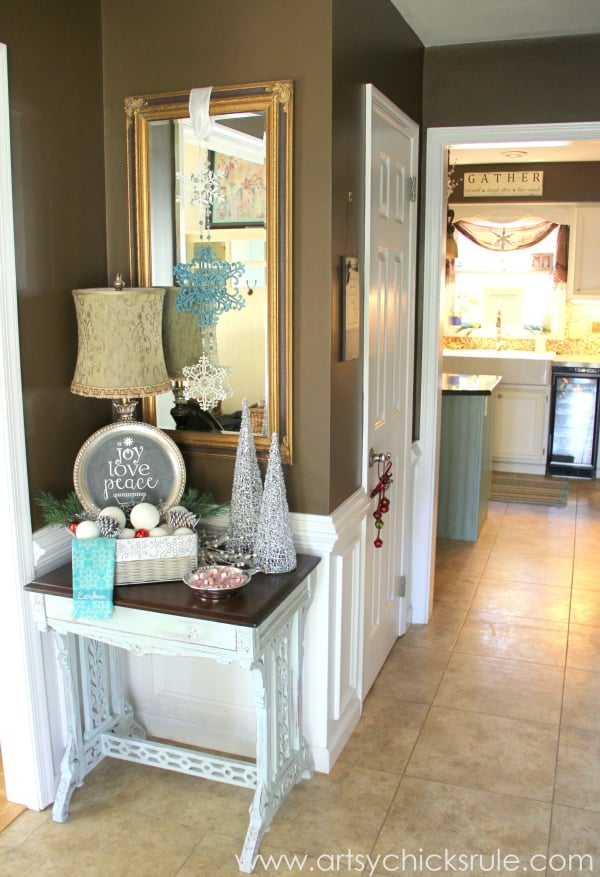 Gosh, it's so weird to look at these photos now. Things look so different!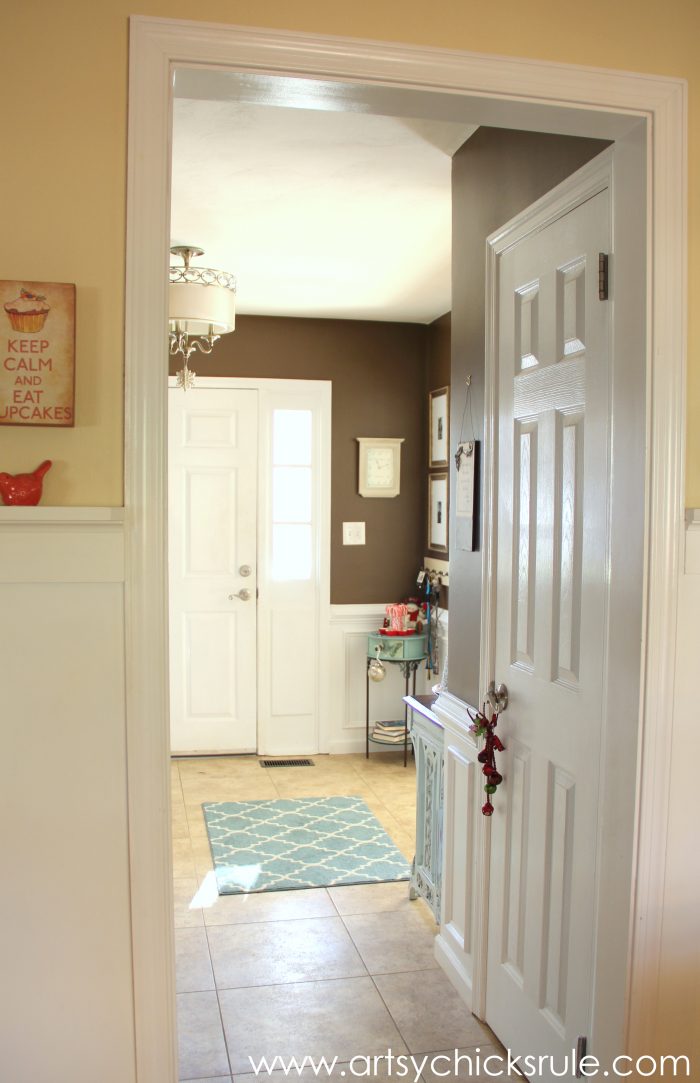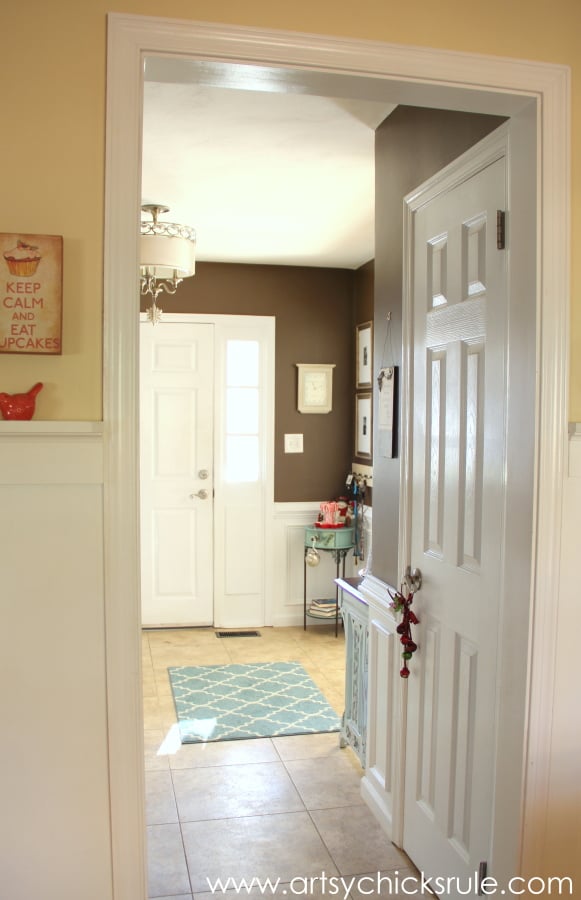 And now…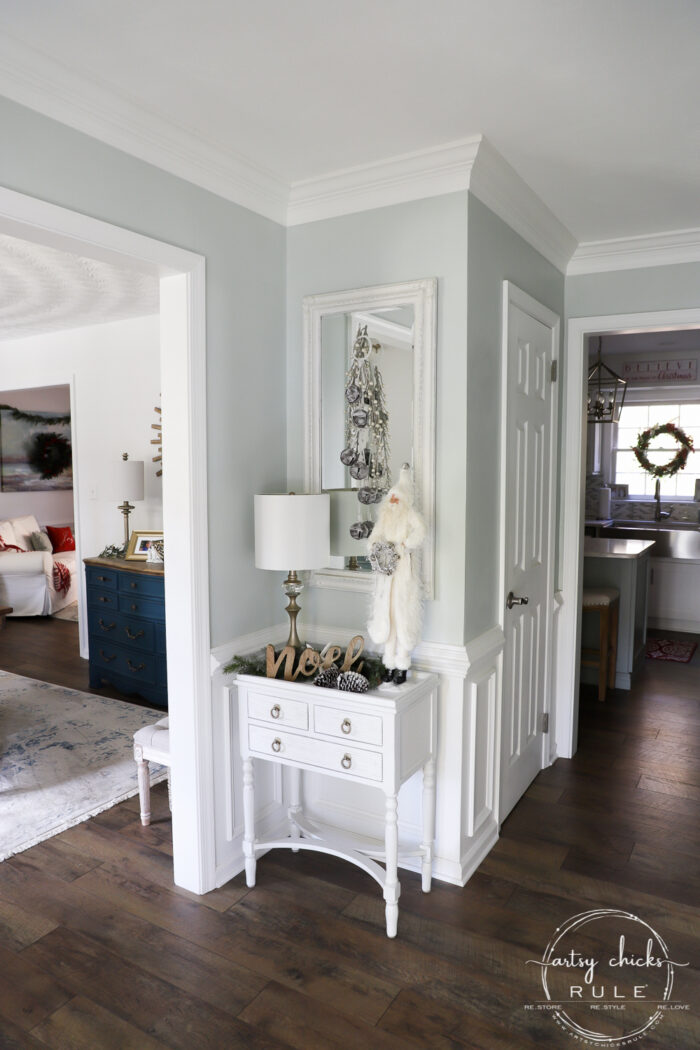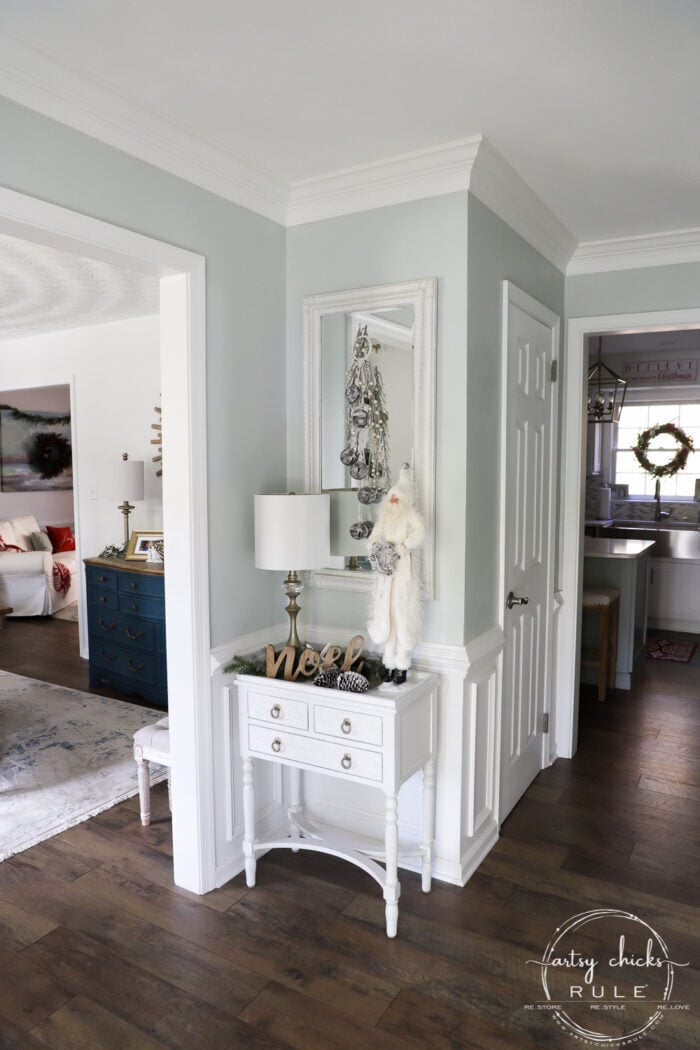 It's amazing what a few changes like flooring and paint can make.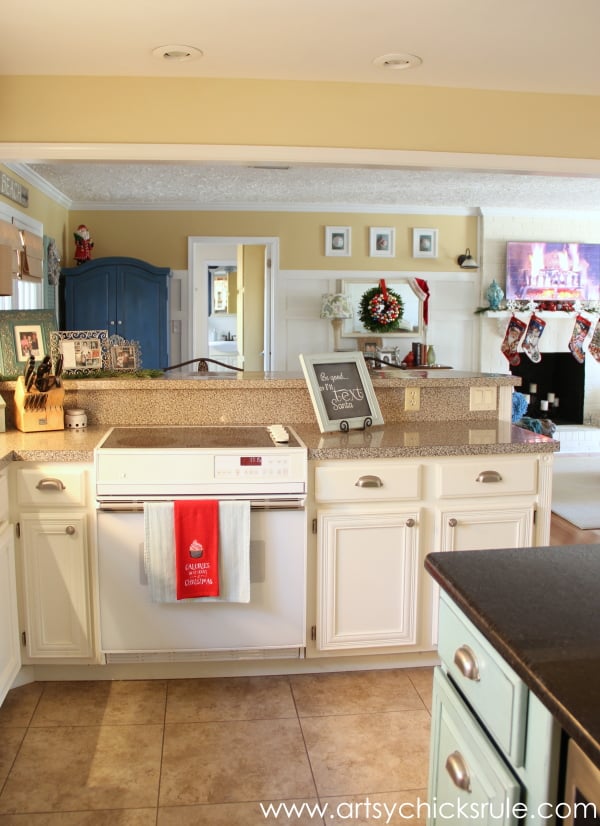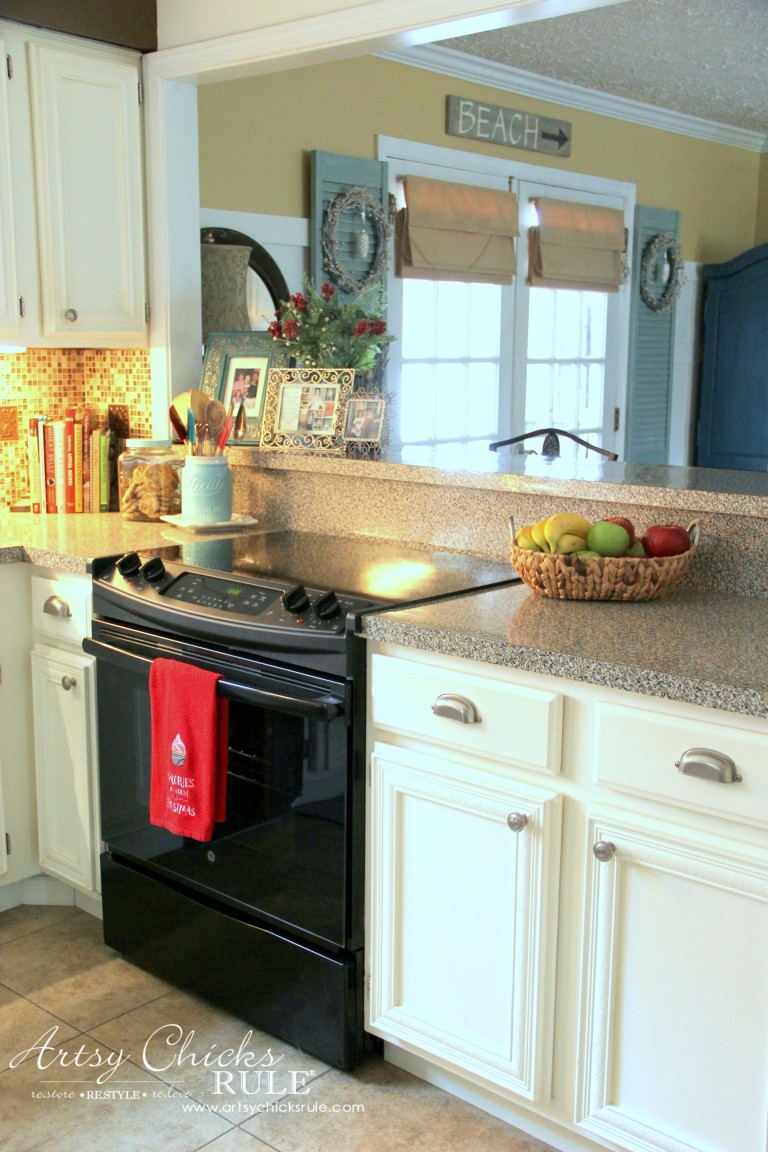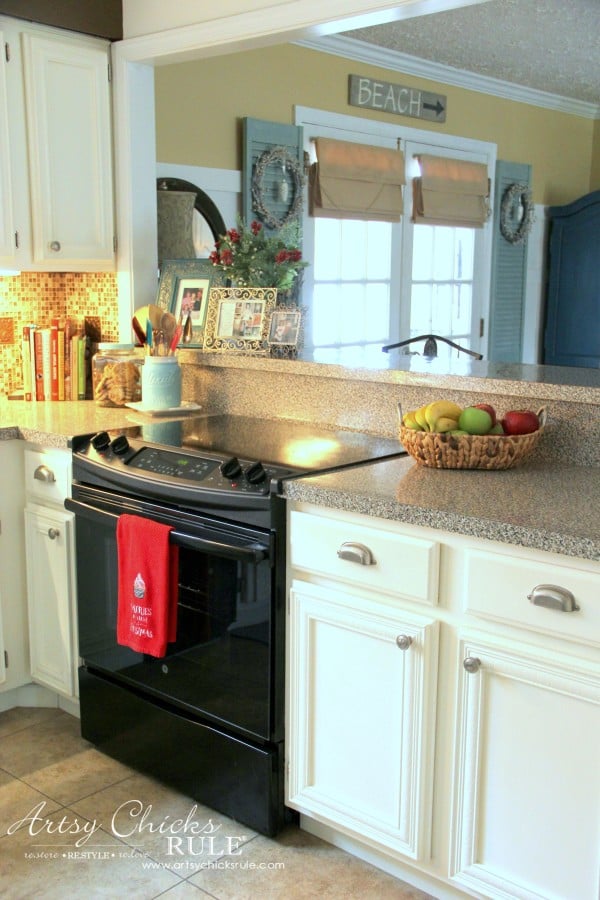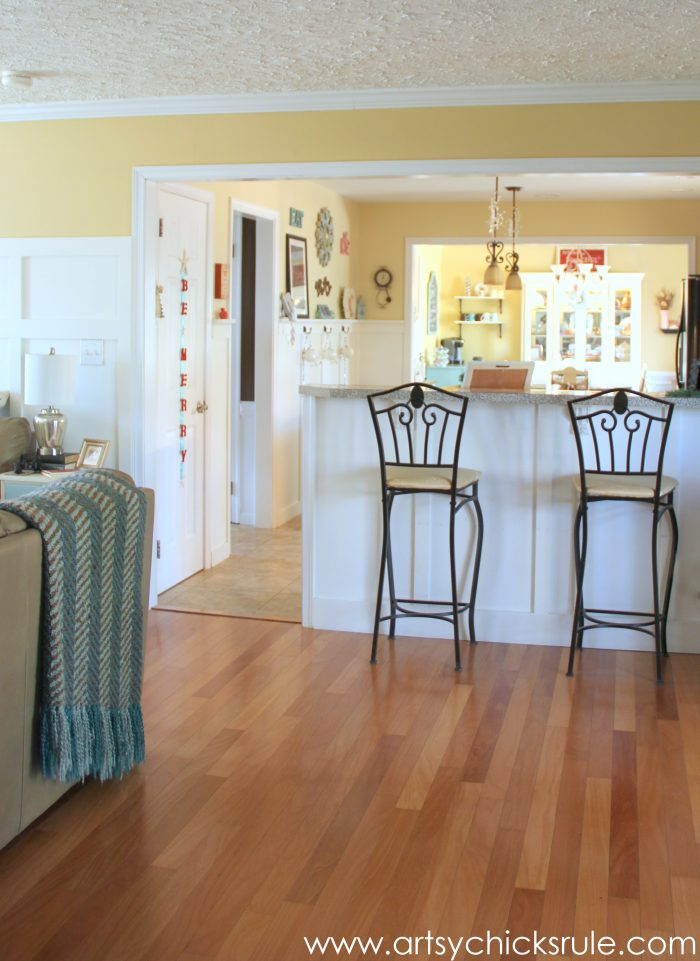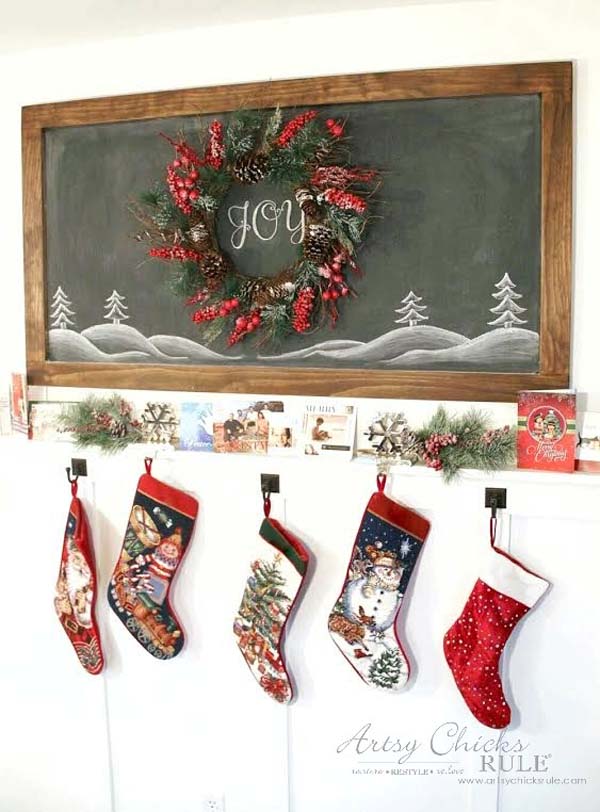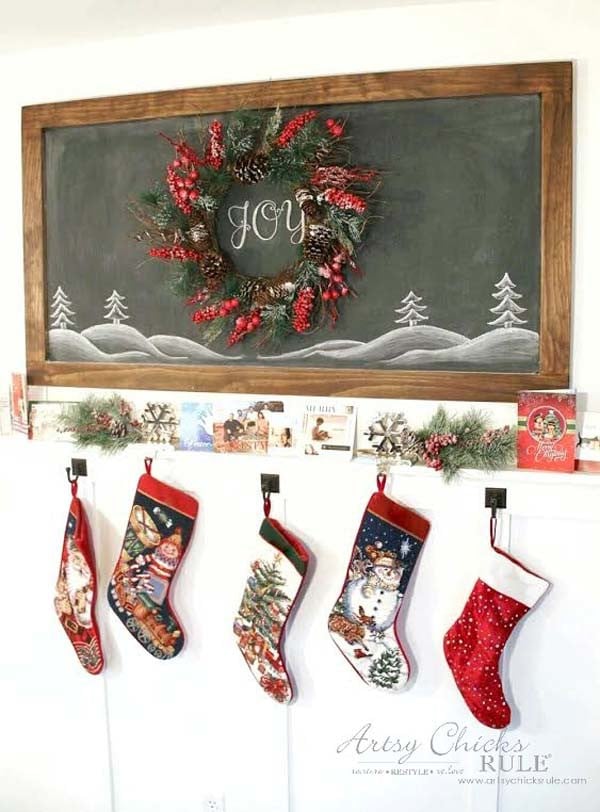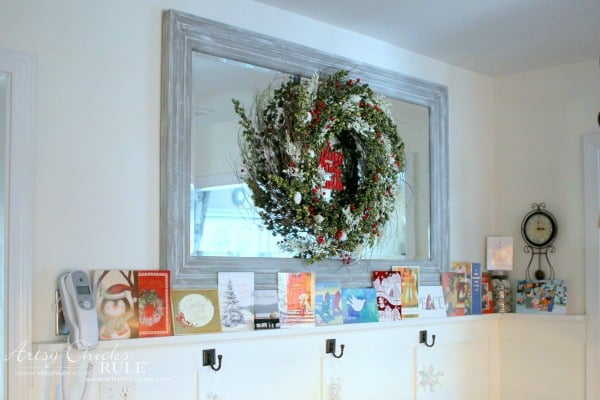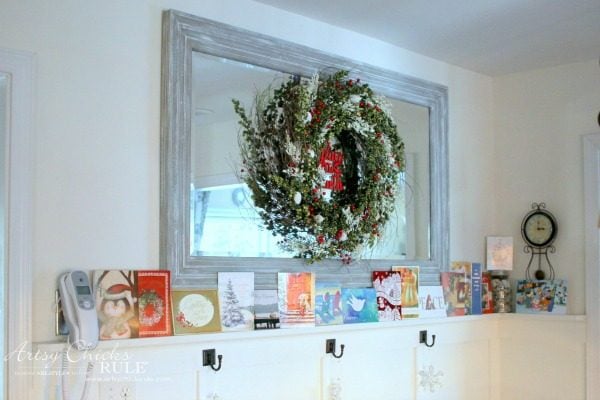 And now…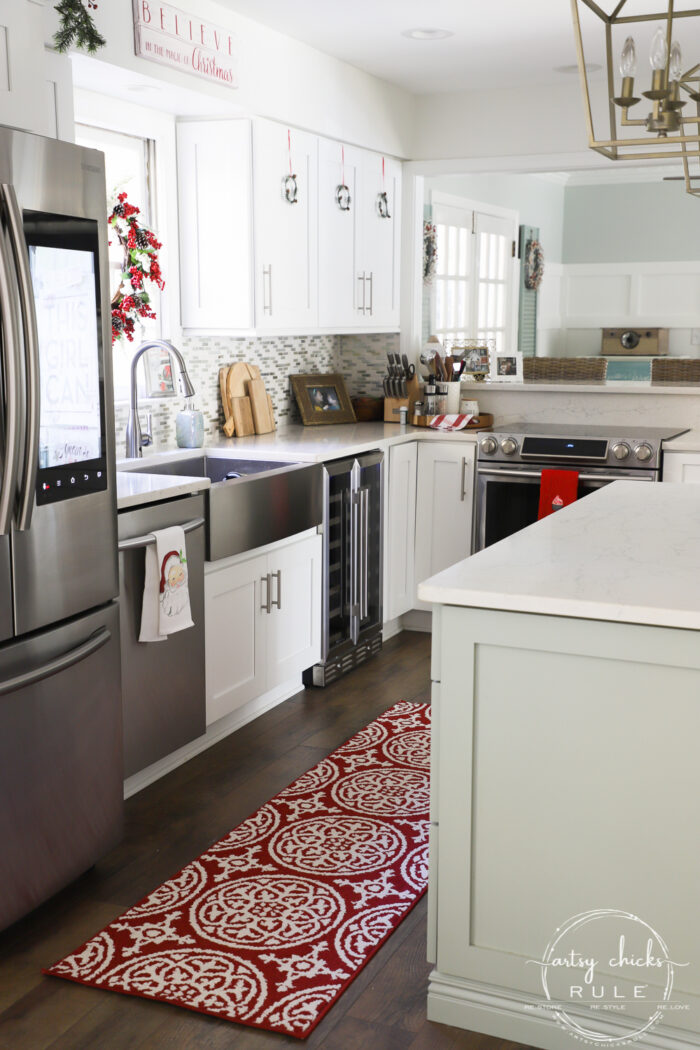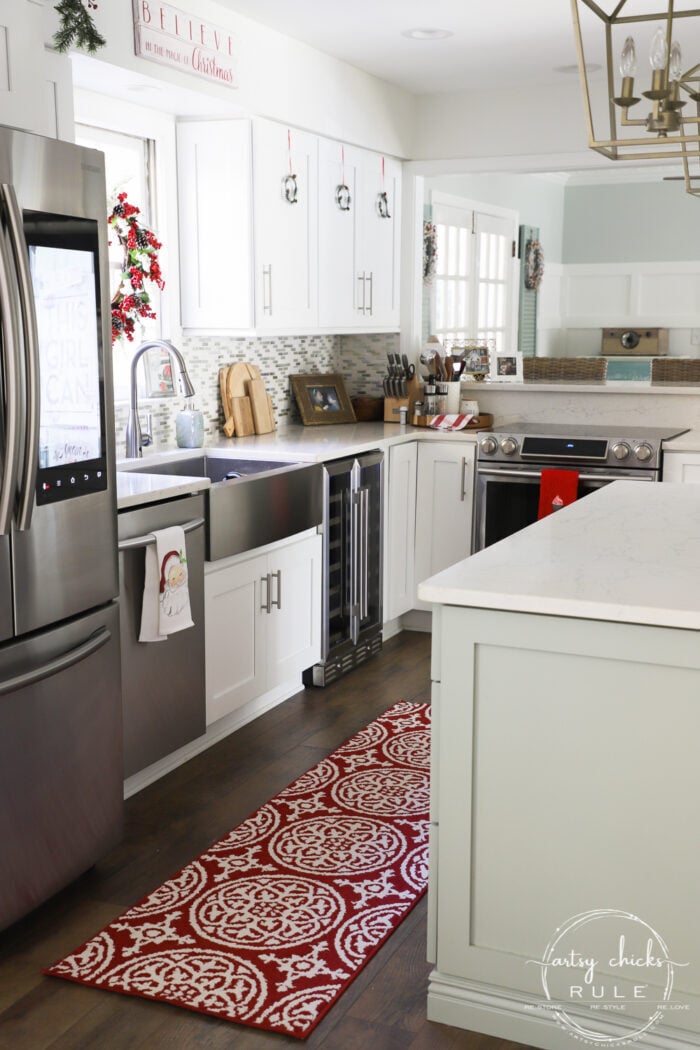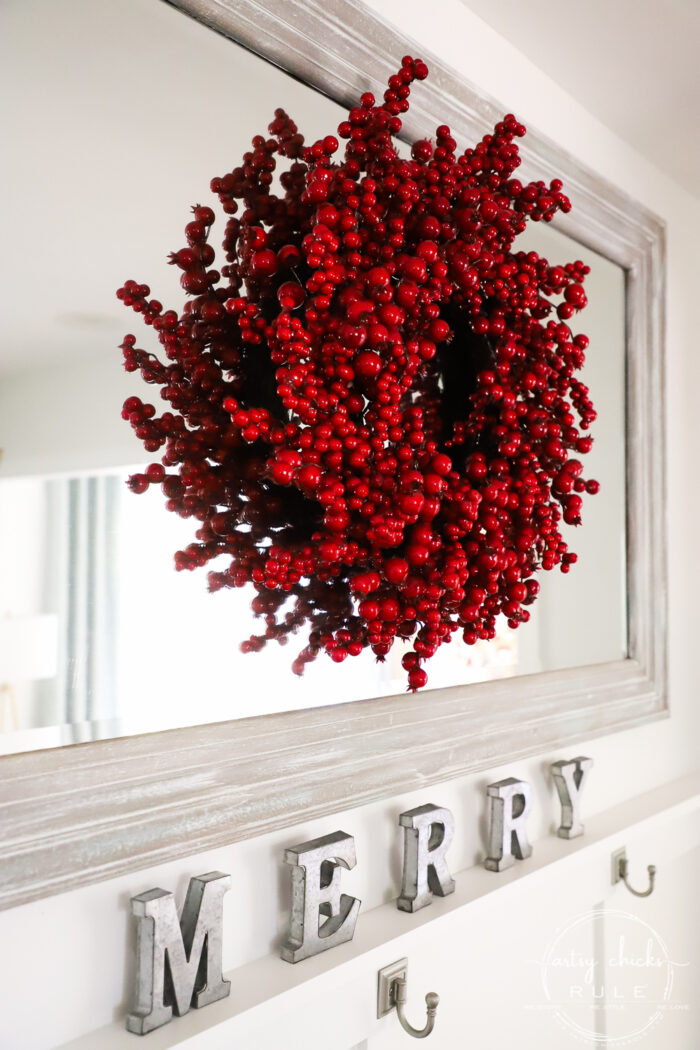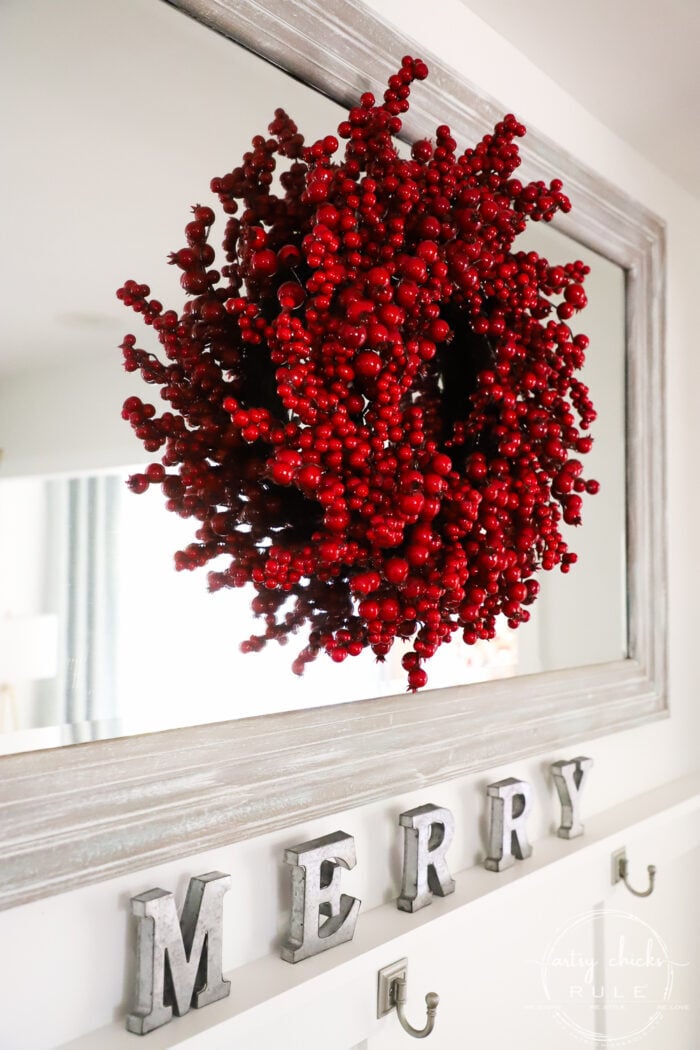 Looking into the old "dining room".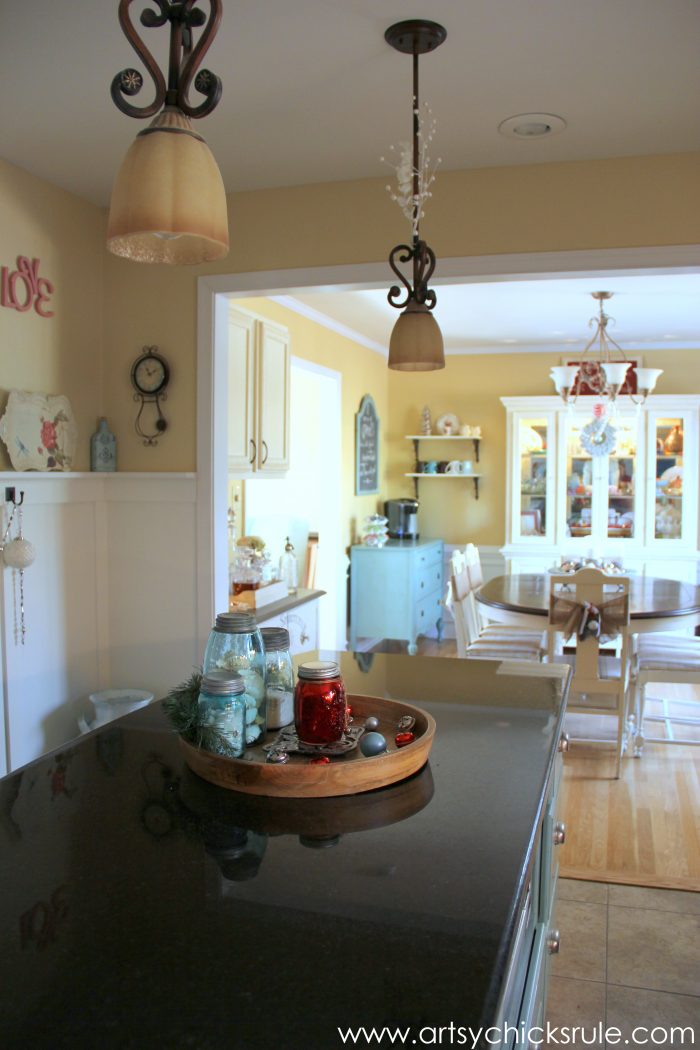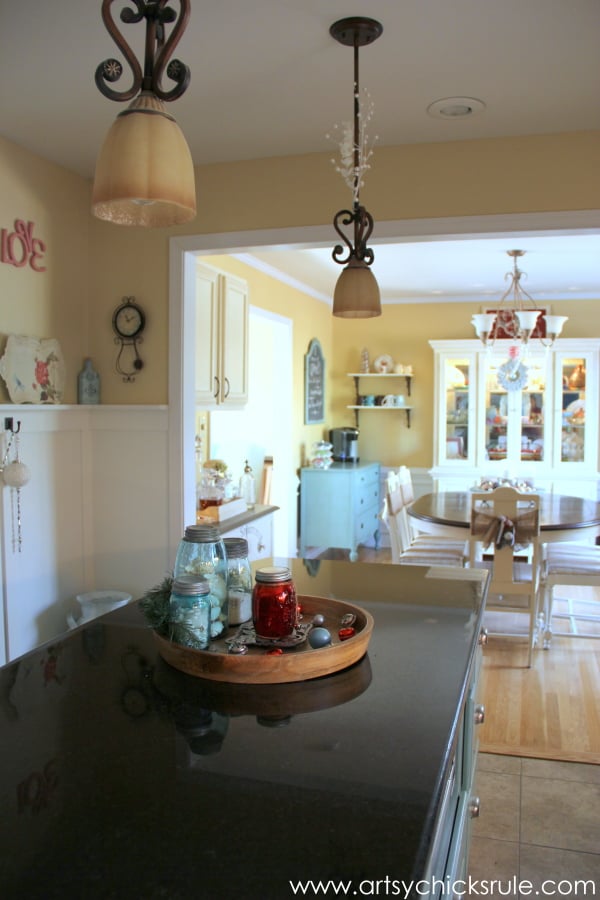 I so enjoy that room being the morning room instead of the dining room.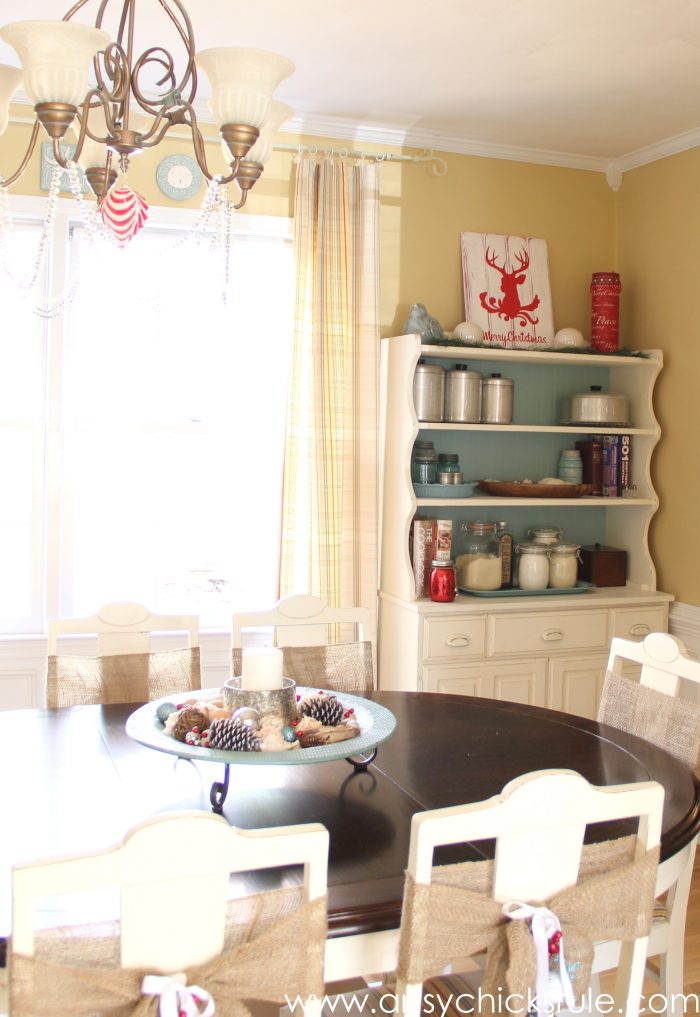 A few years later…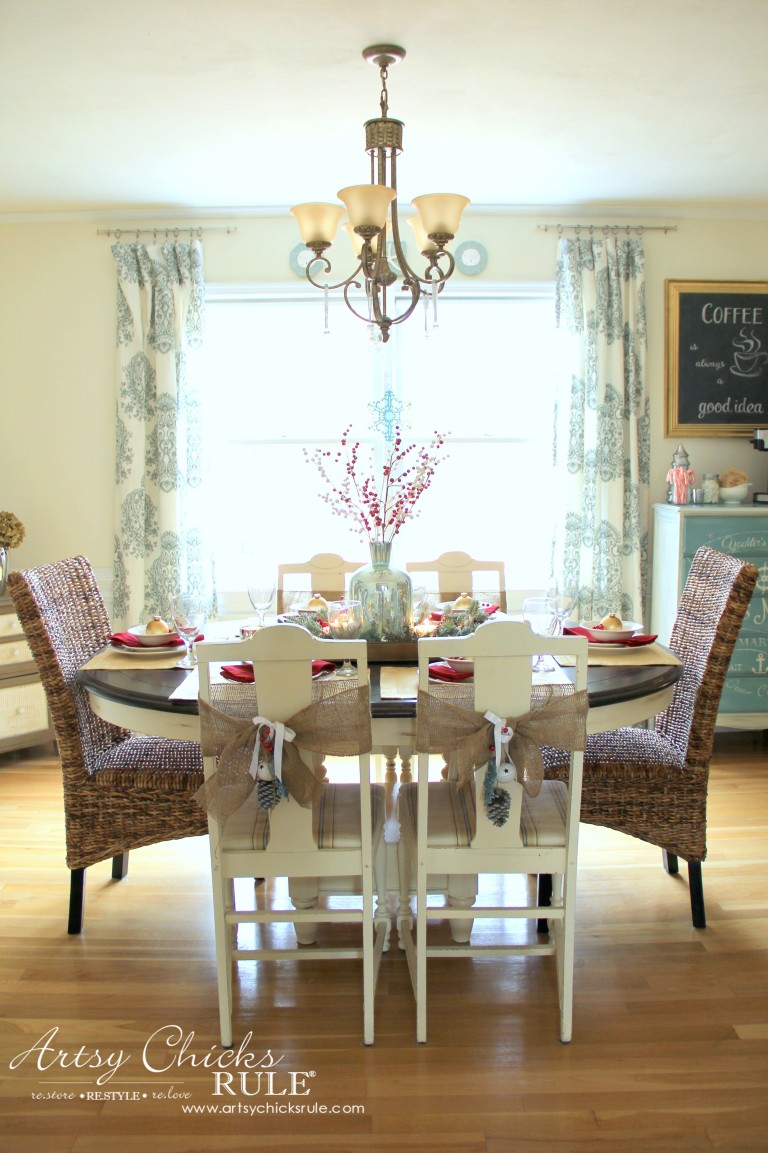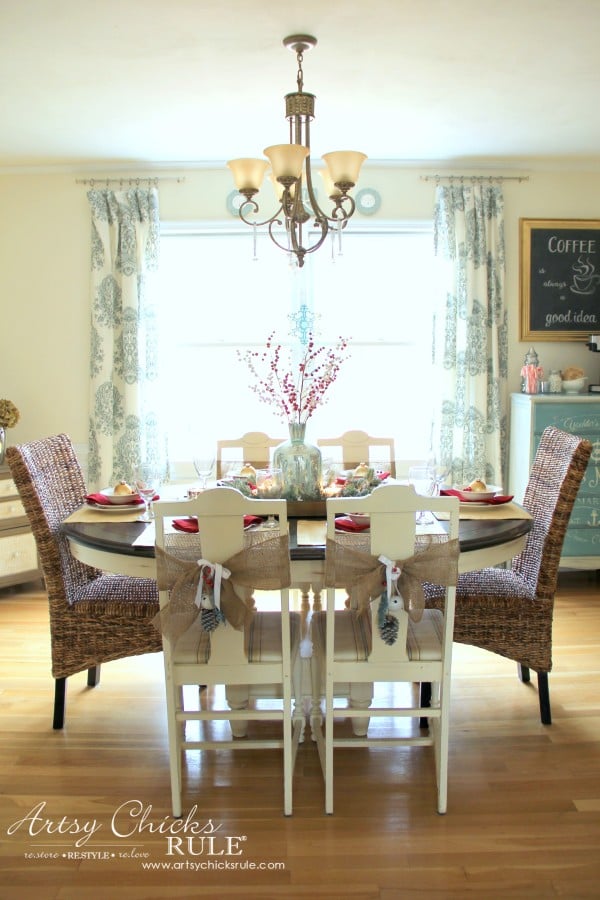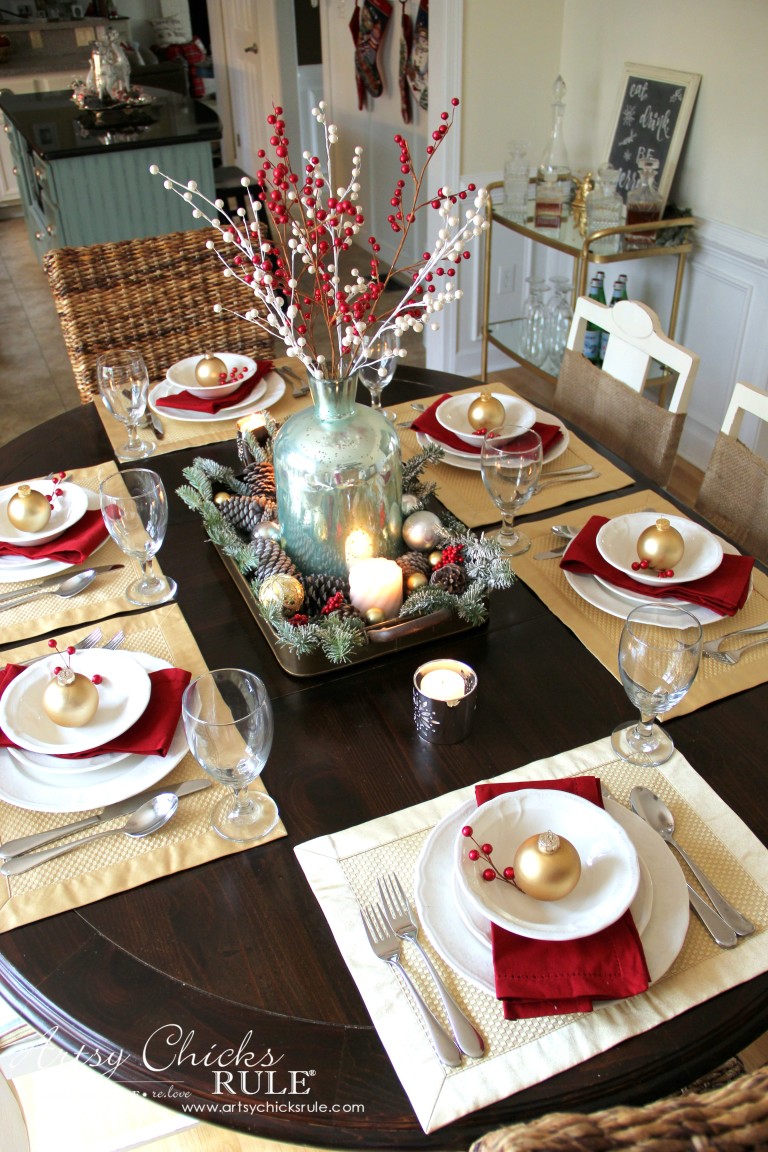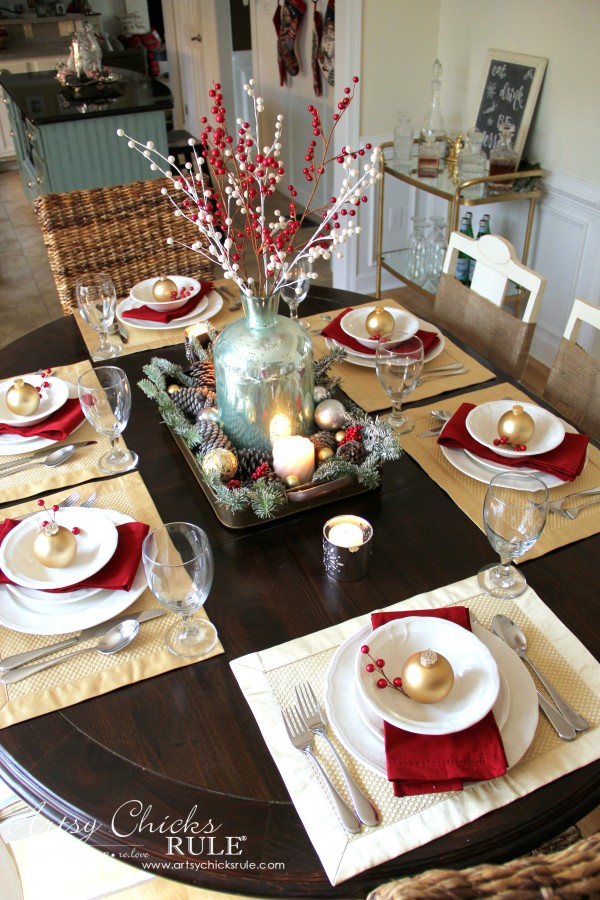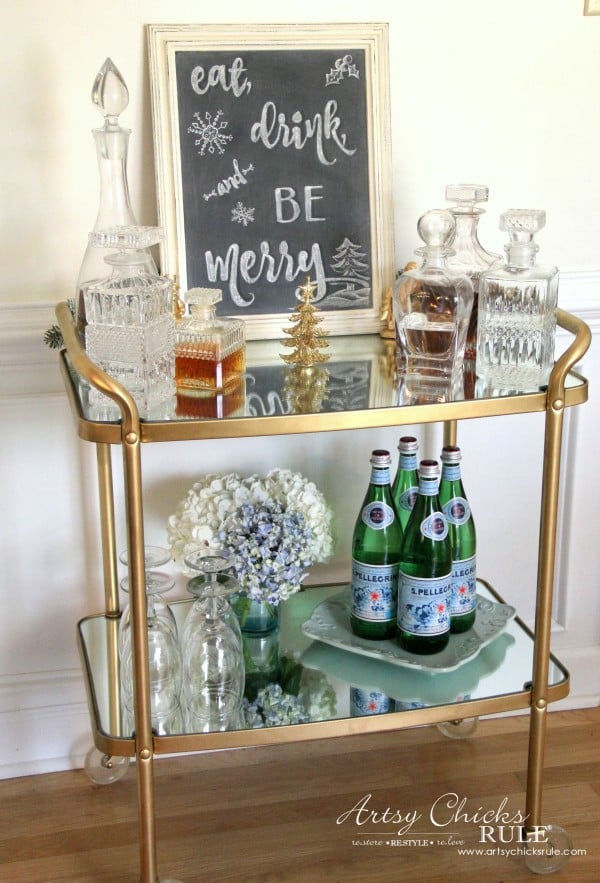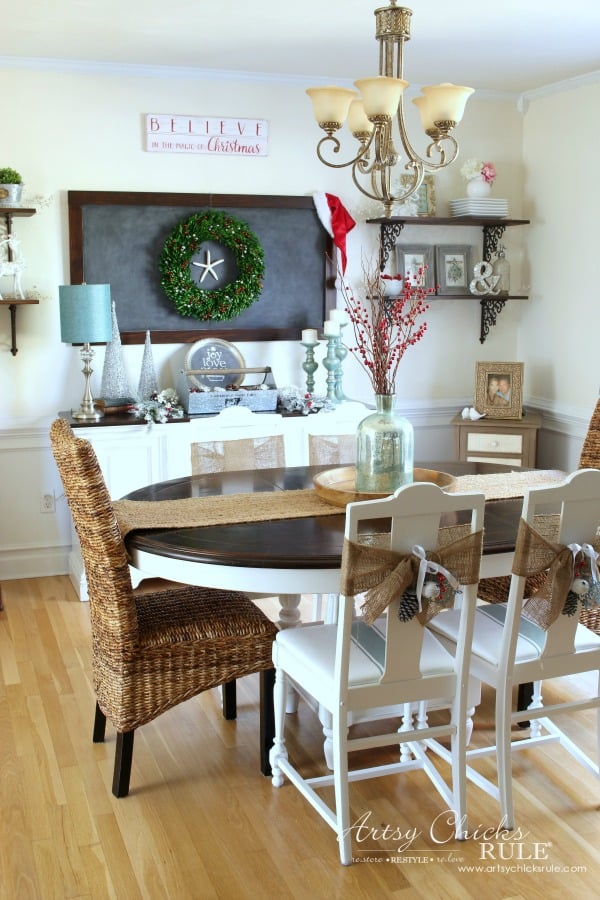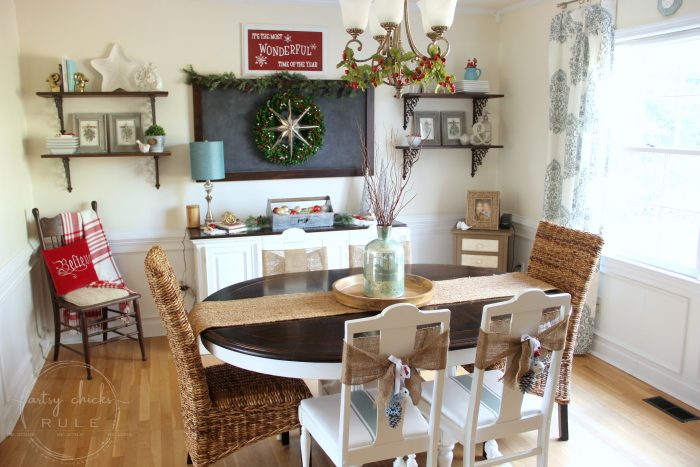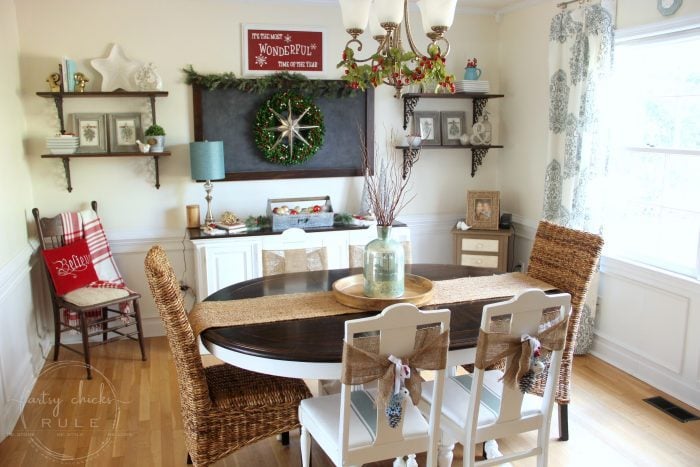 And now…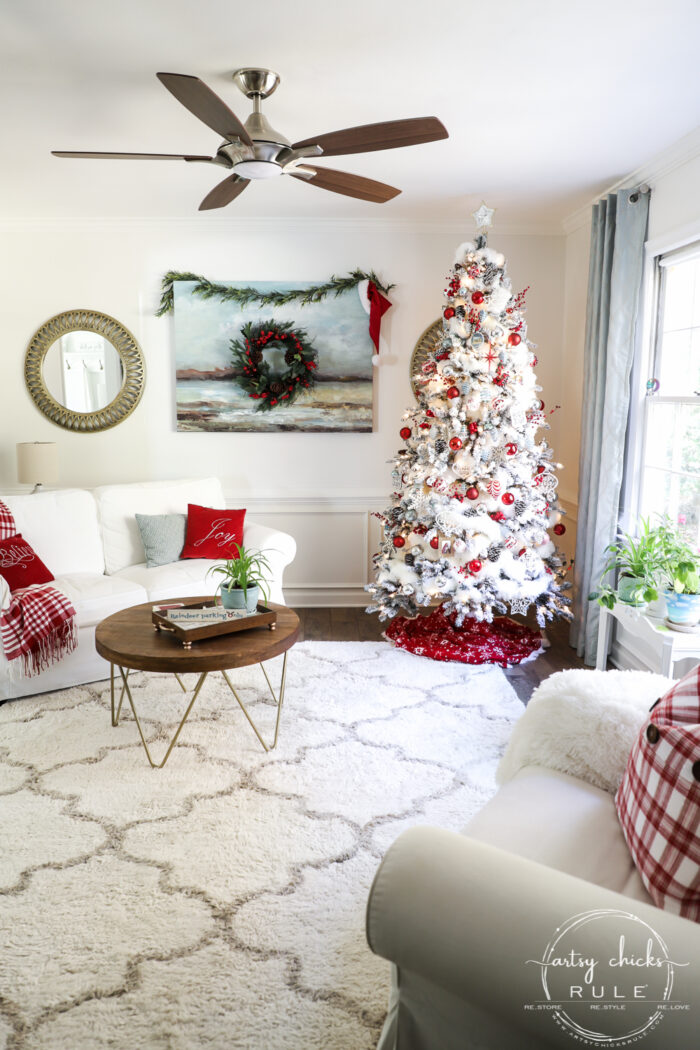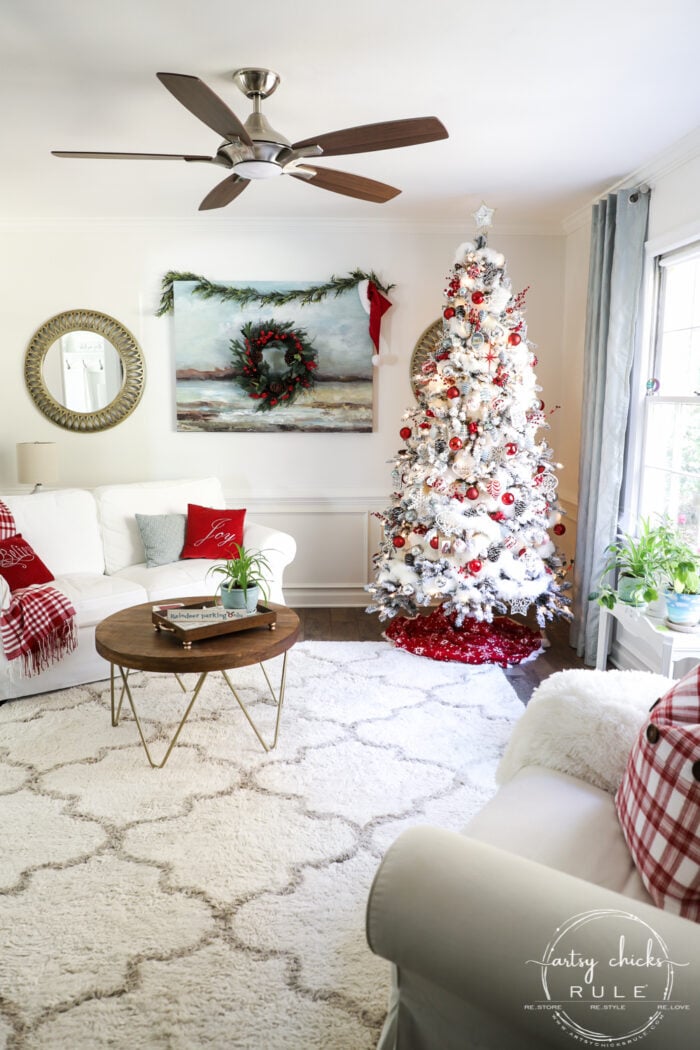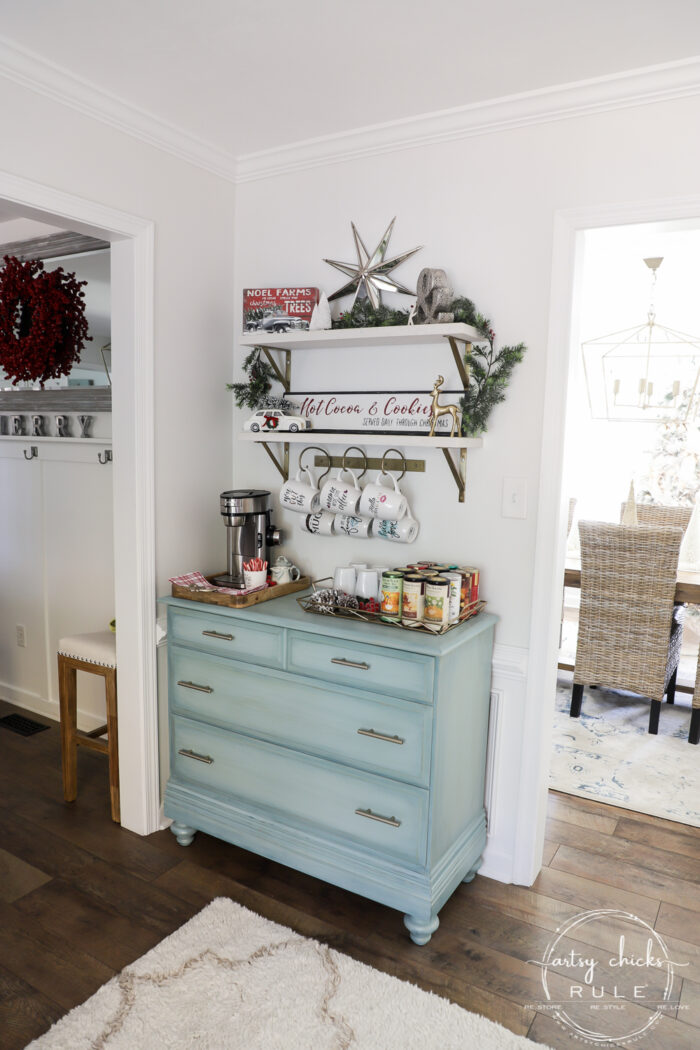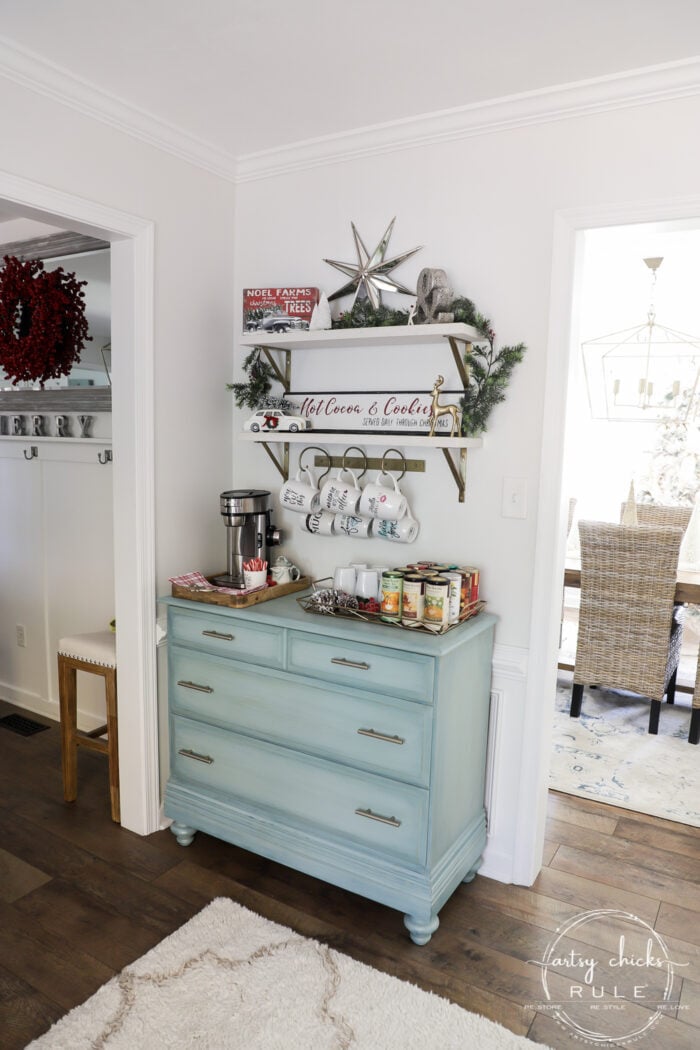 And what was the "study" is now the dining room… (again, as you can see, we have come full circle ;) )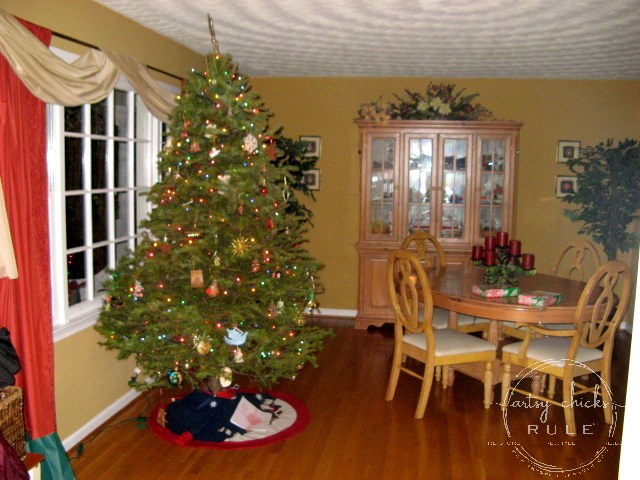 This one goes way back, before blogging. Much different than my decor now, huh?
Same room (can you believe it?) with my Aubusson Blue dresser before I made over the top…again.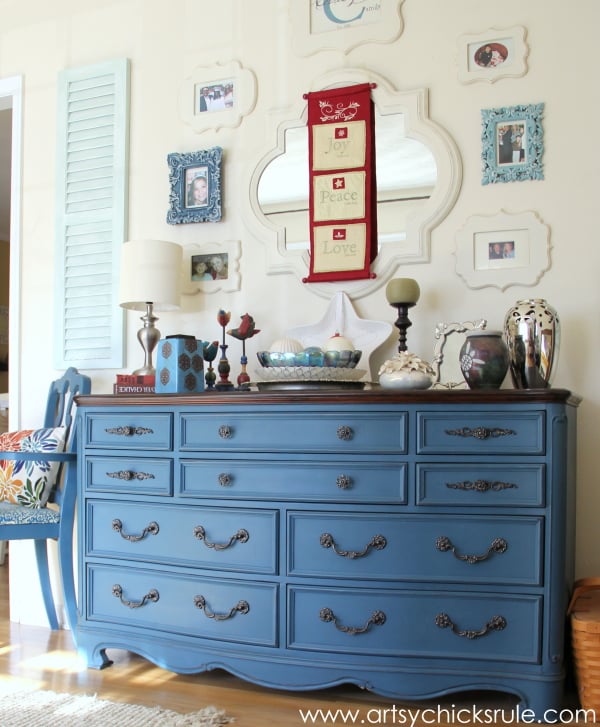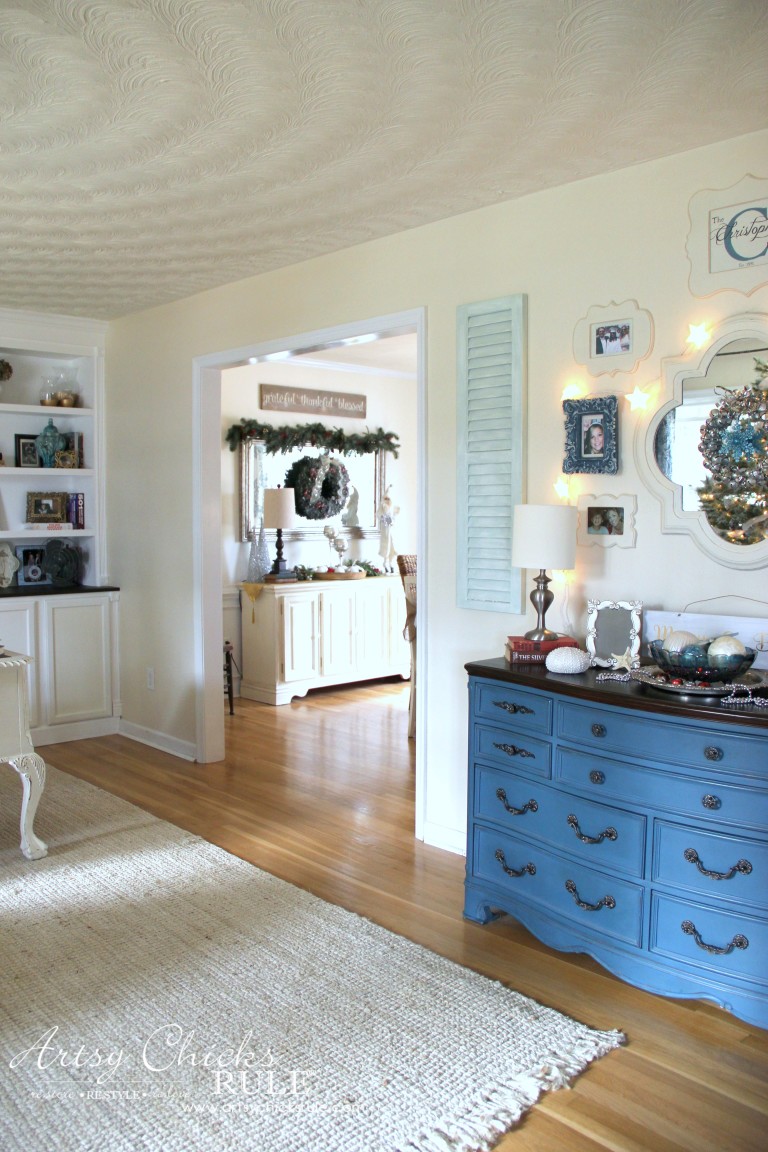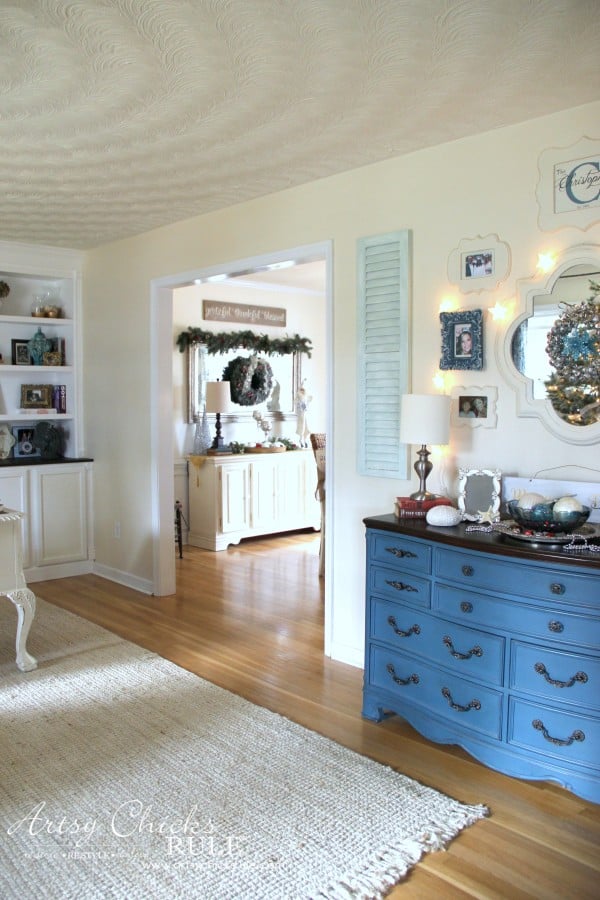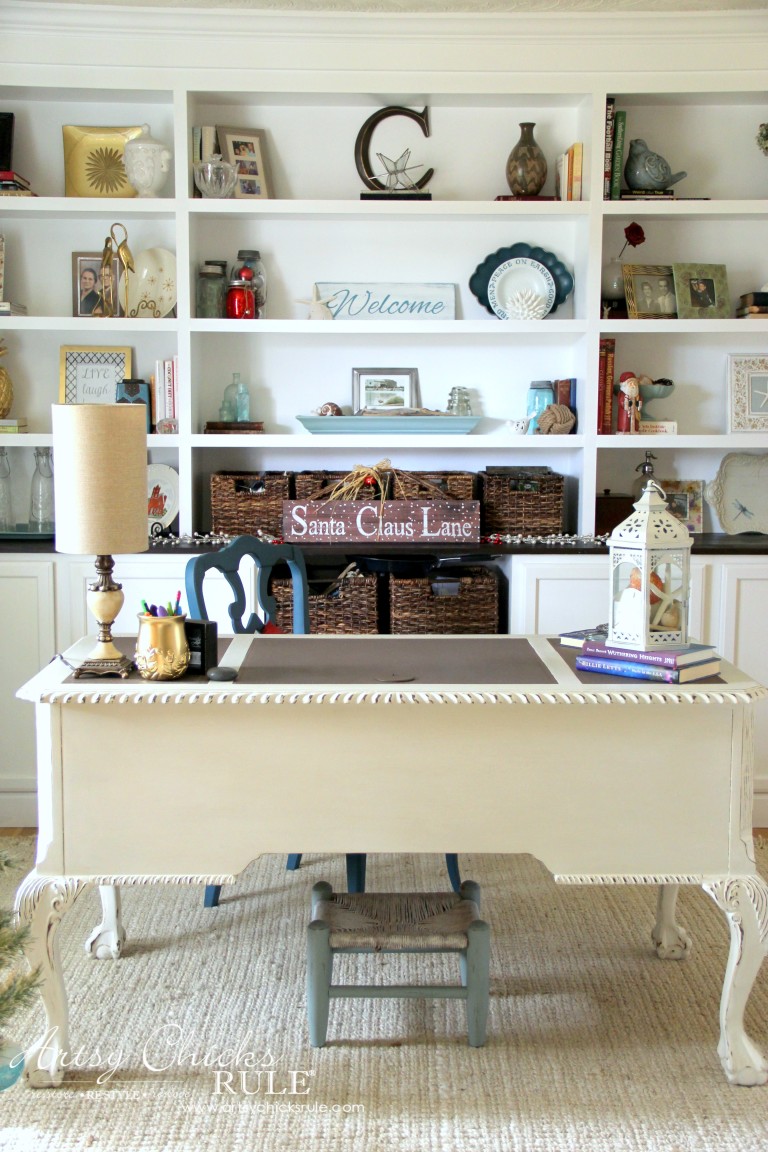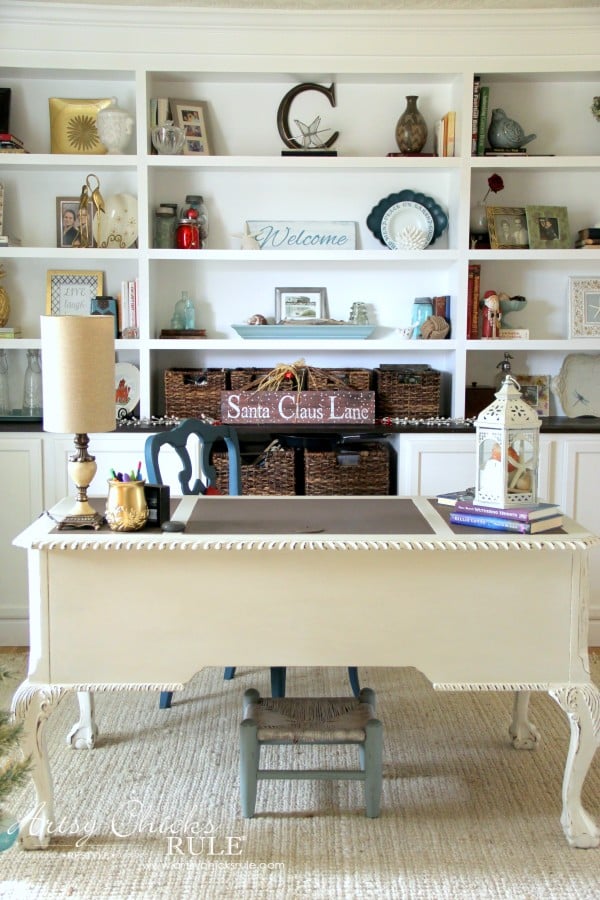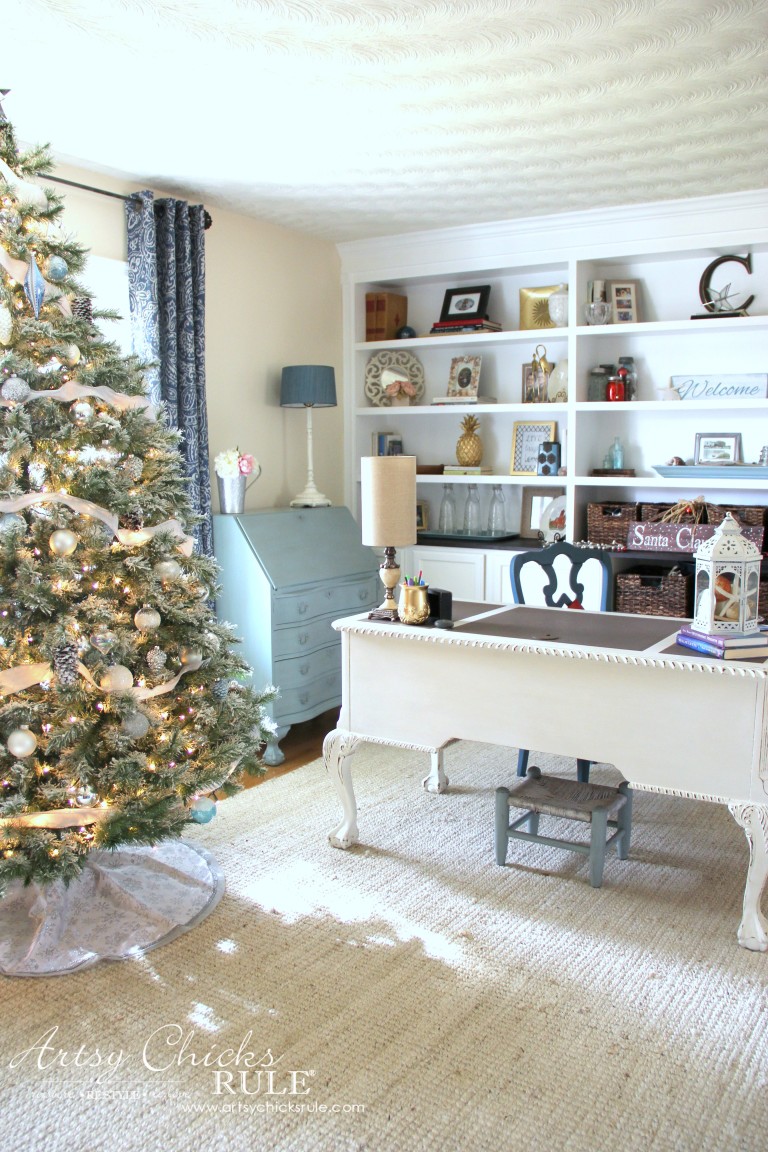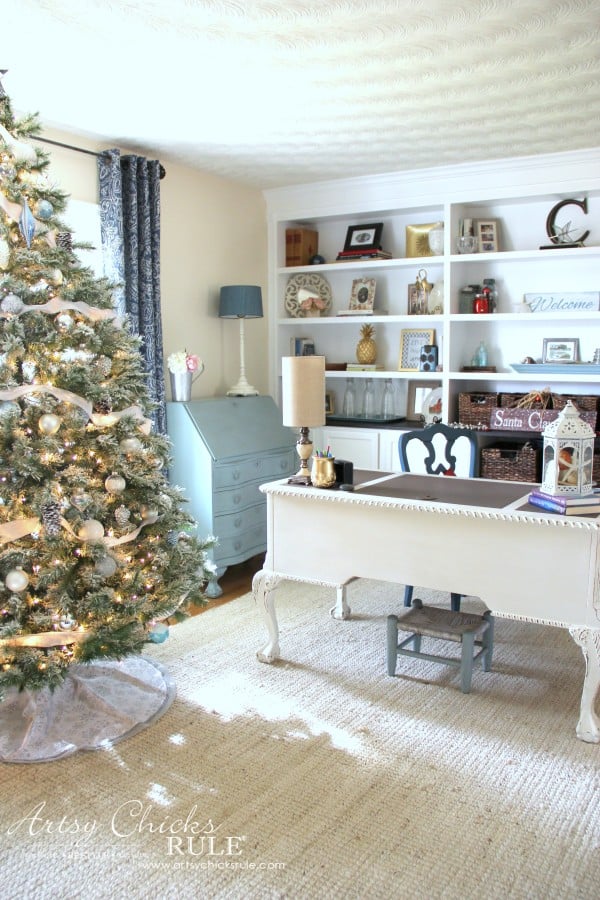 I got this little tree to hold all the "sentimental" ornaments. I think we will be putting this one up somewhere next year.
I miss seeing those ornaments up.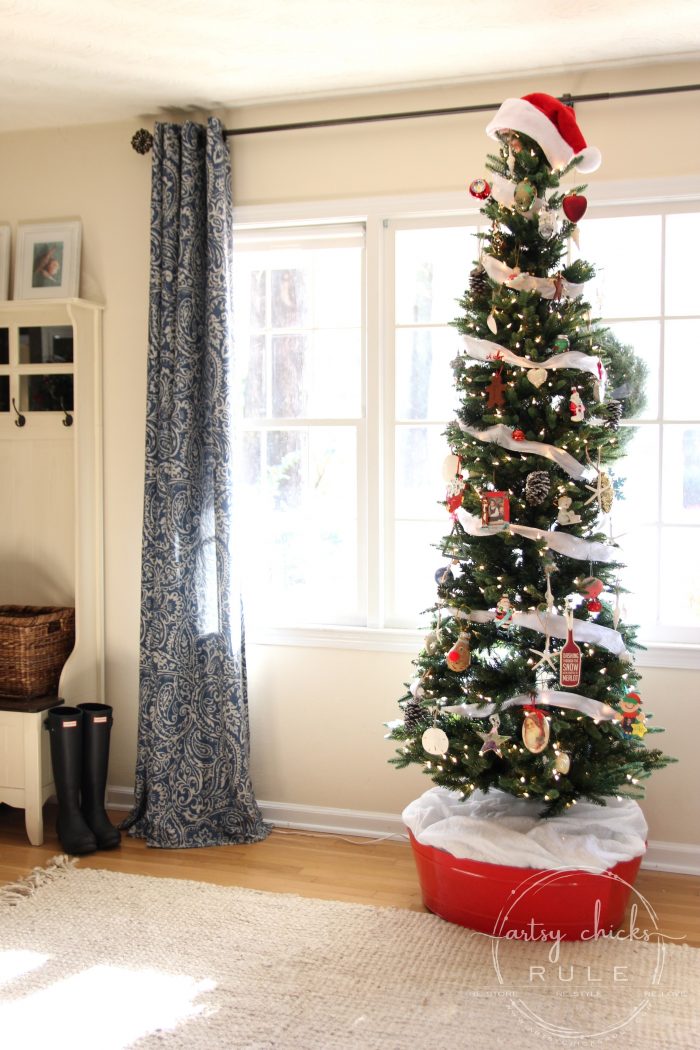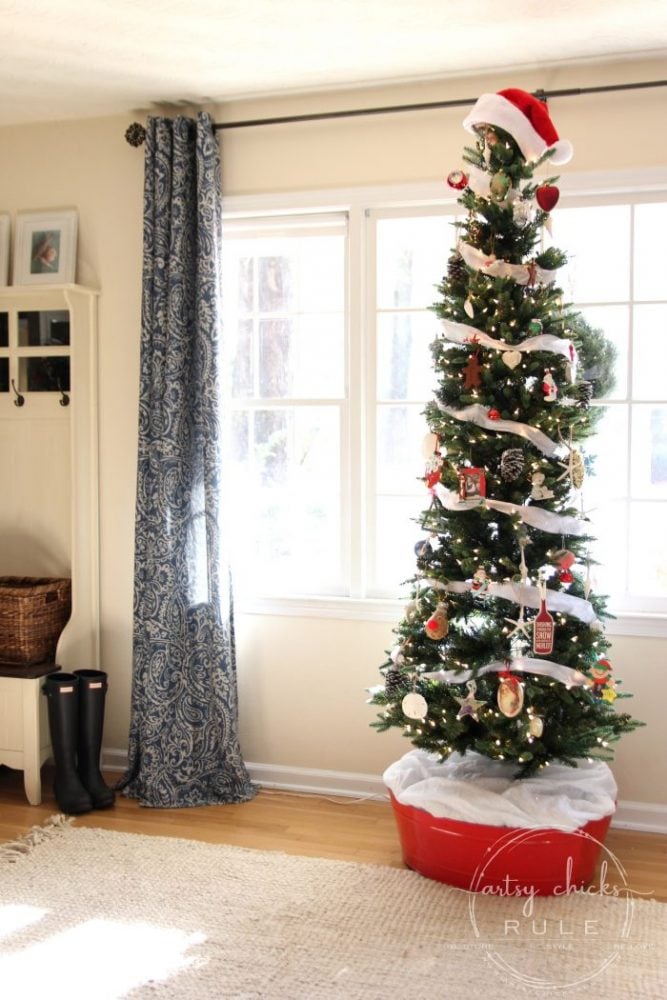 I think you may be seeing at least two more trees up around here next year! One in our master bedroom and one on our screened porch.
I think our bedroom tree will have these ornaments.
And now…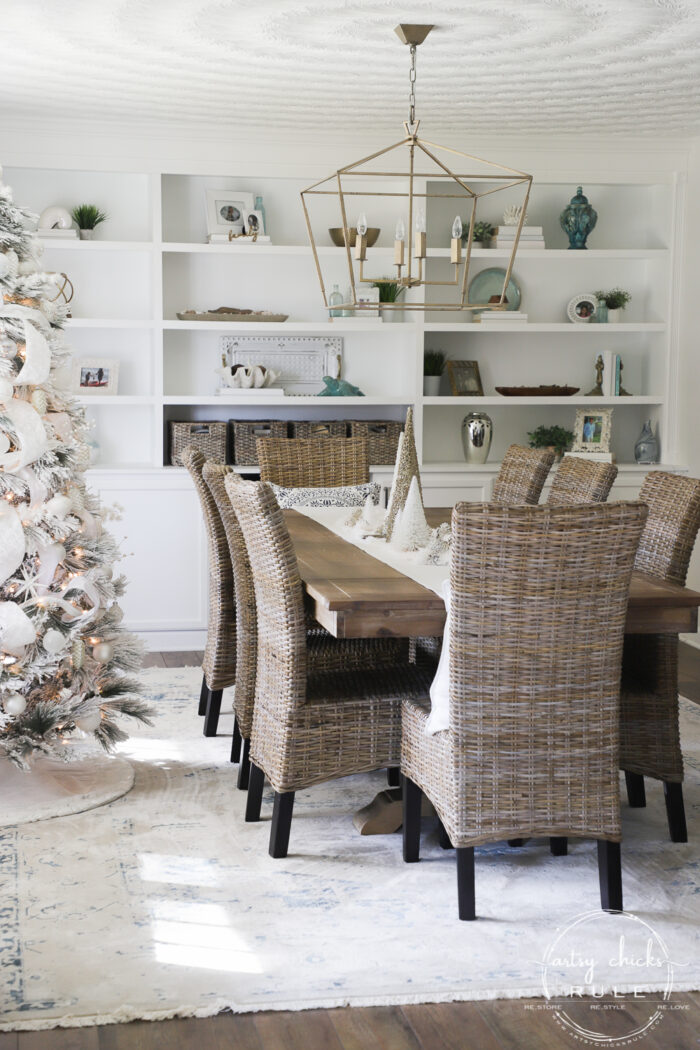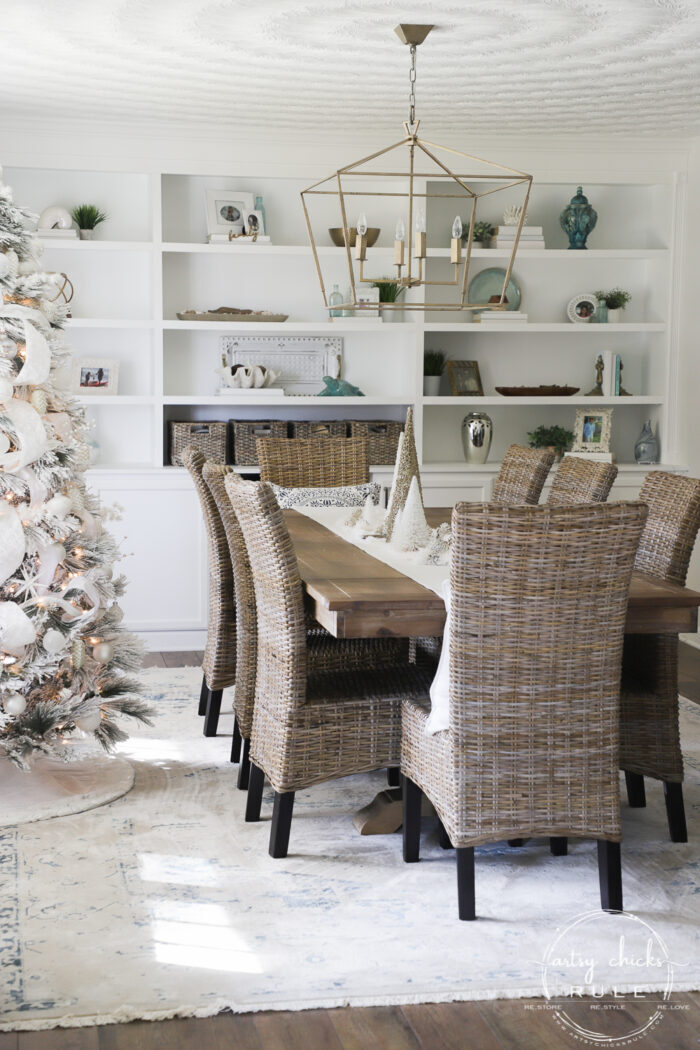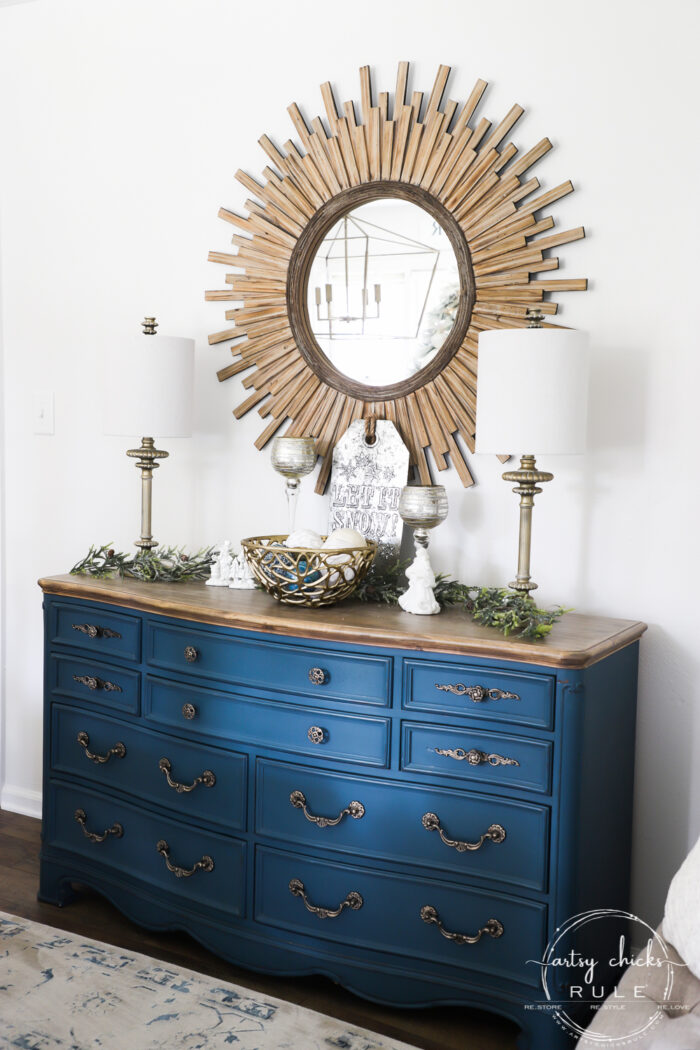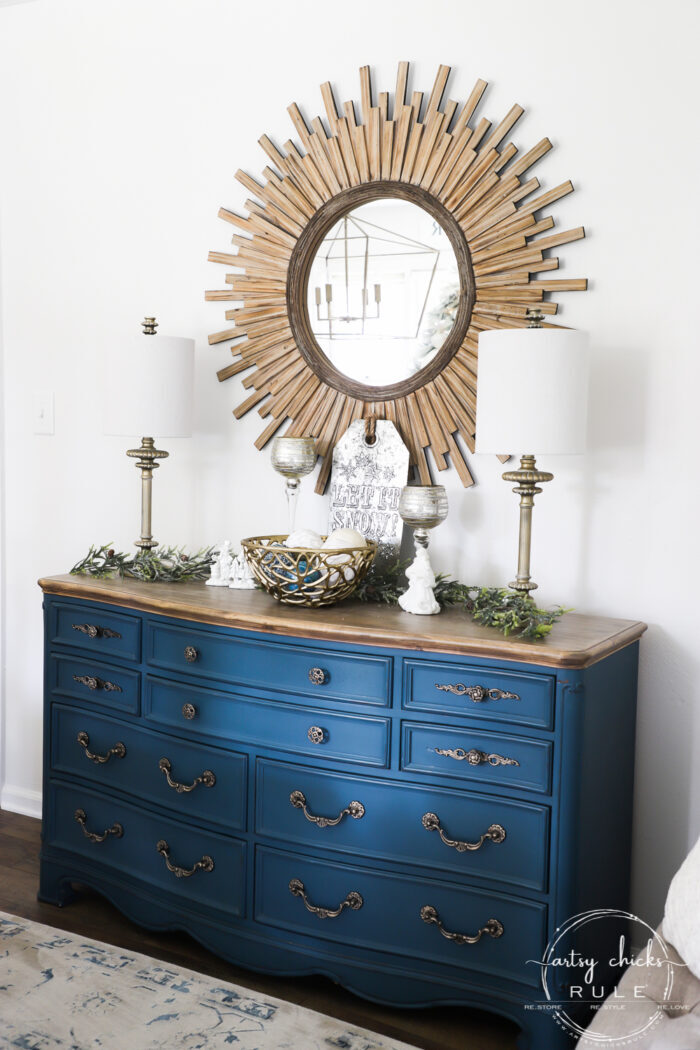 Our laundry.
Too bad I don't have earlier photos because this one was after one of the several makeovers I gave it….before the big one!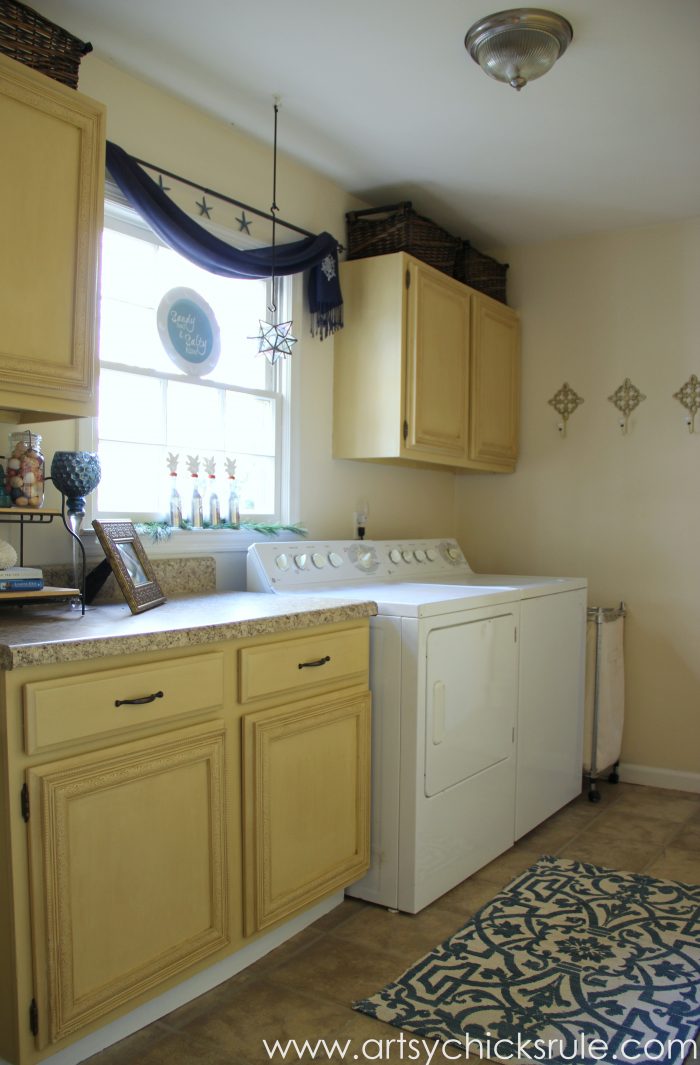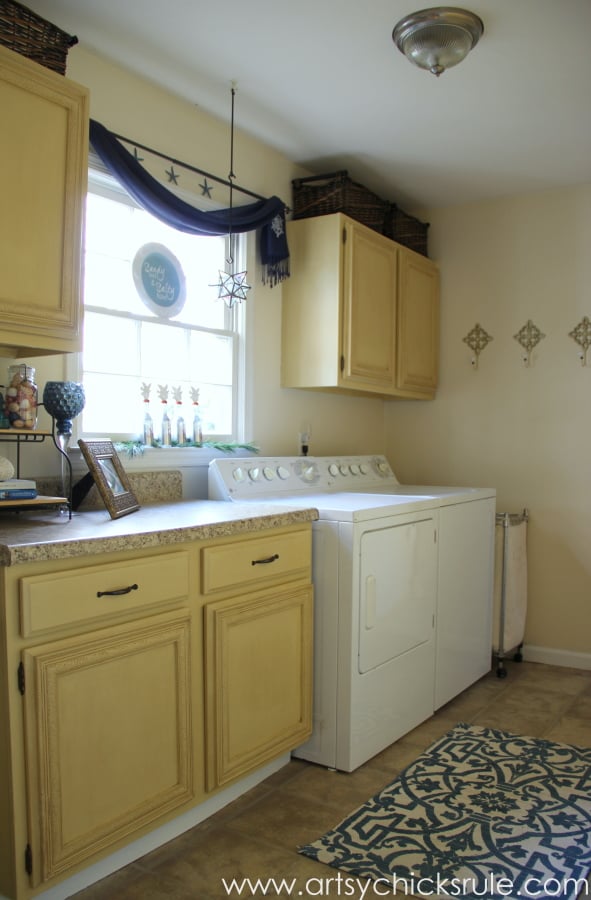 And now…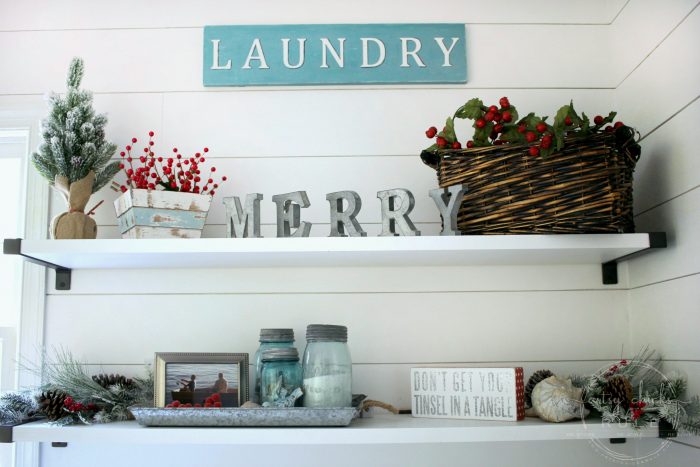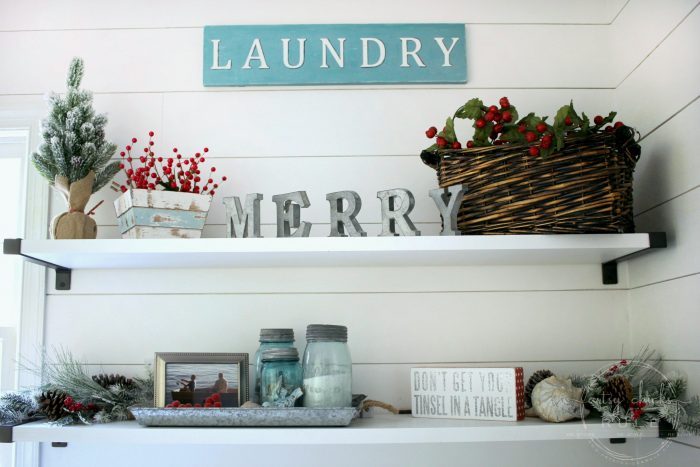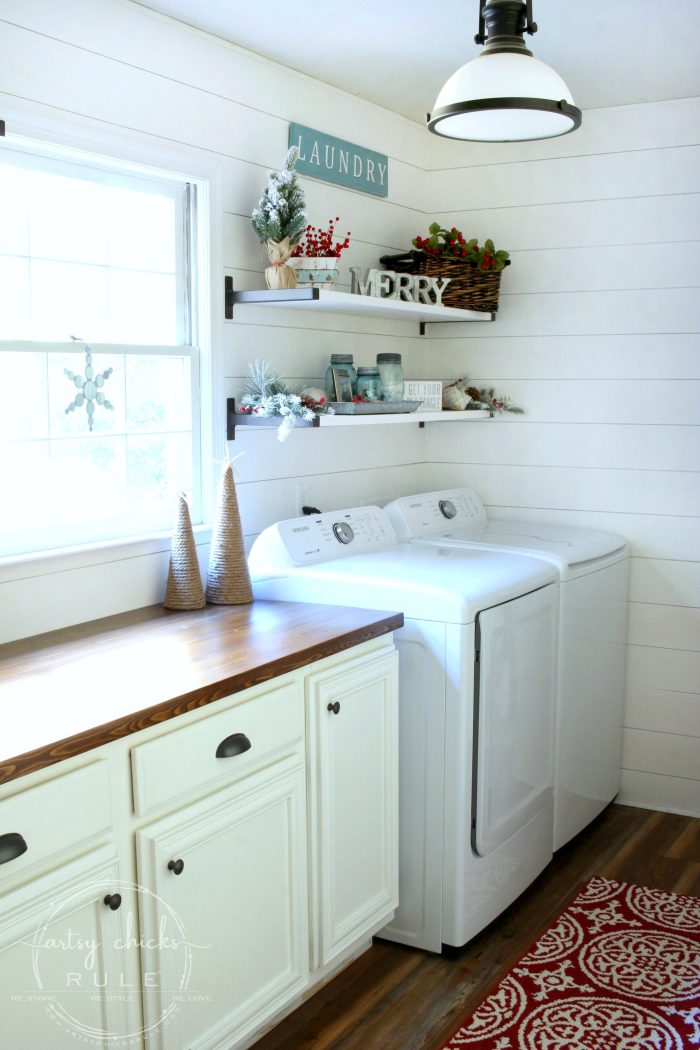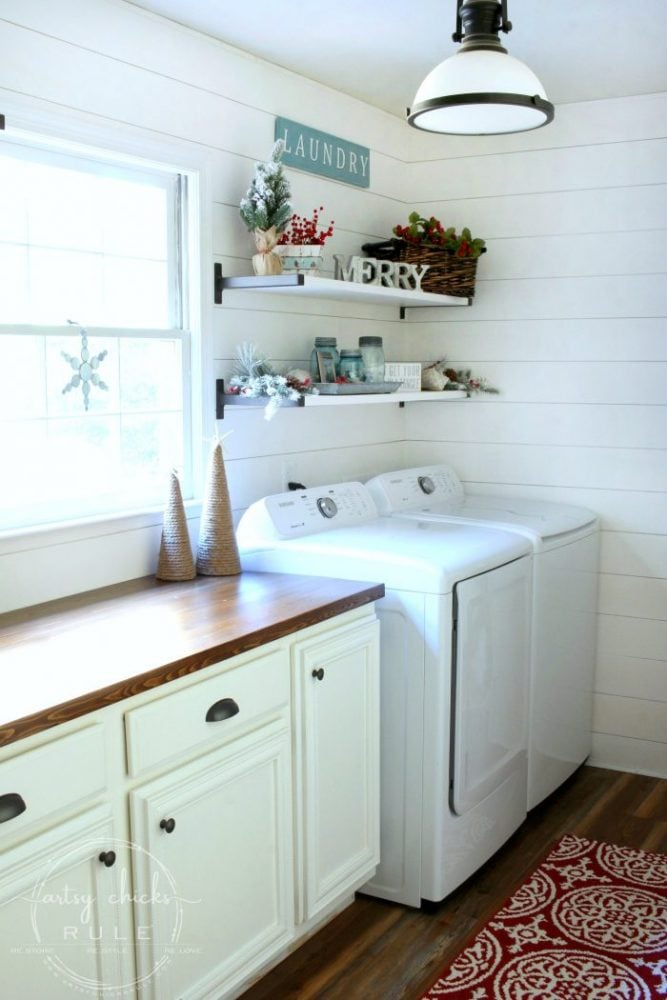 Our front porch…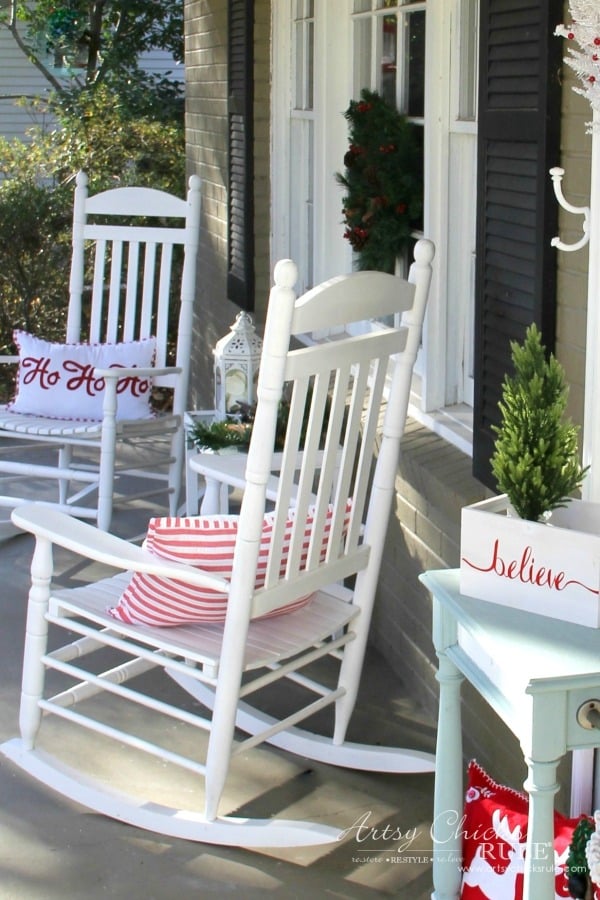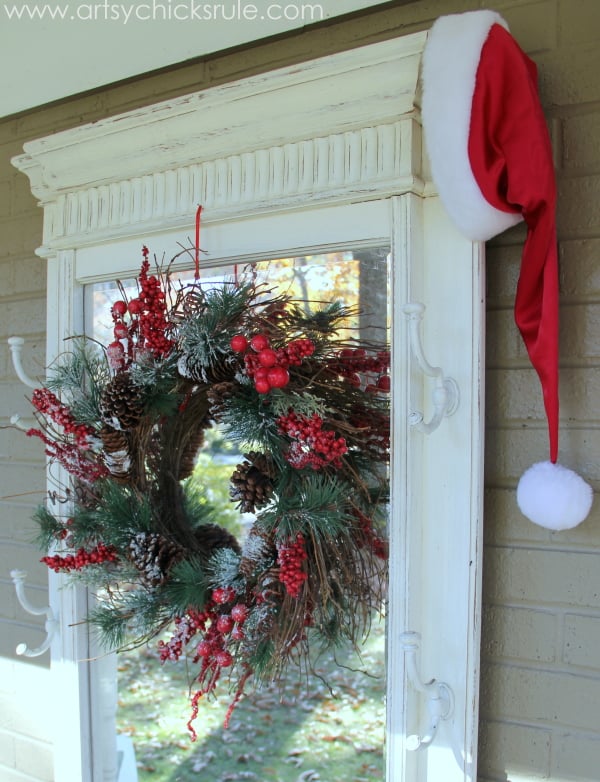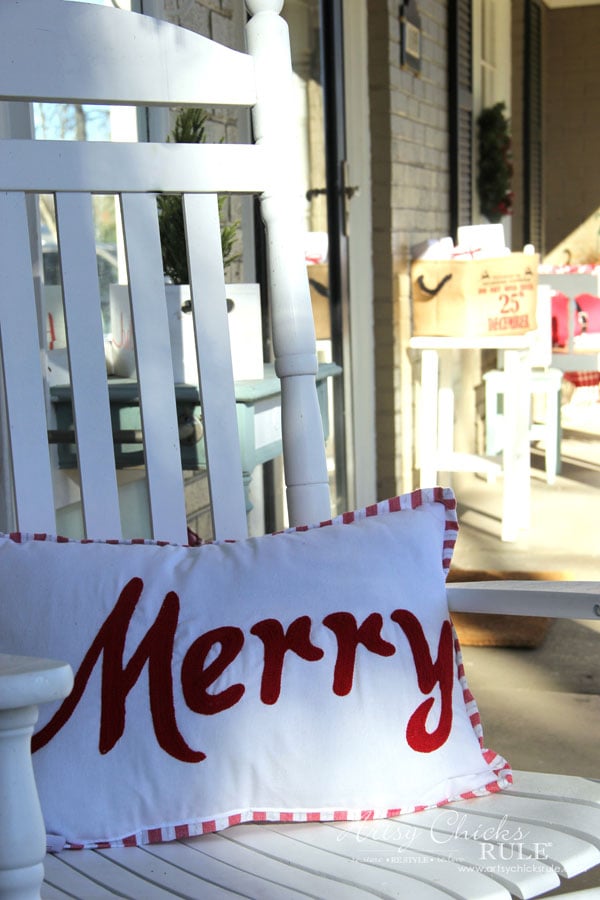 I hope you enjoyed revisiting these holiday rooms with me.
Many blessings and lots of love to all of you.
Happy Holidays and Merry Christmas, friends!
xoxo