Nighttime Christmas Home Tour
This post may contain affiliate links. Please see disclosures here.
Welcome to our home in the evening. I hope you enjoy the magical glow of lights in our nighttime Christmas home tour!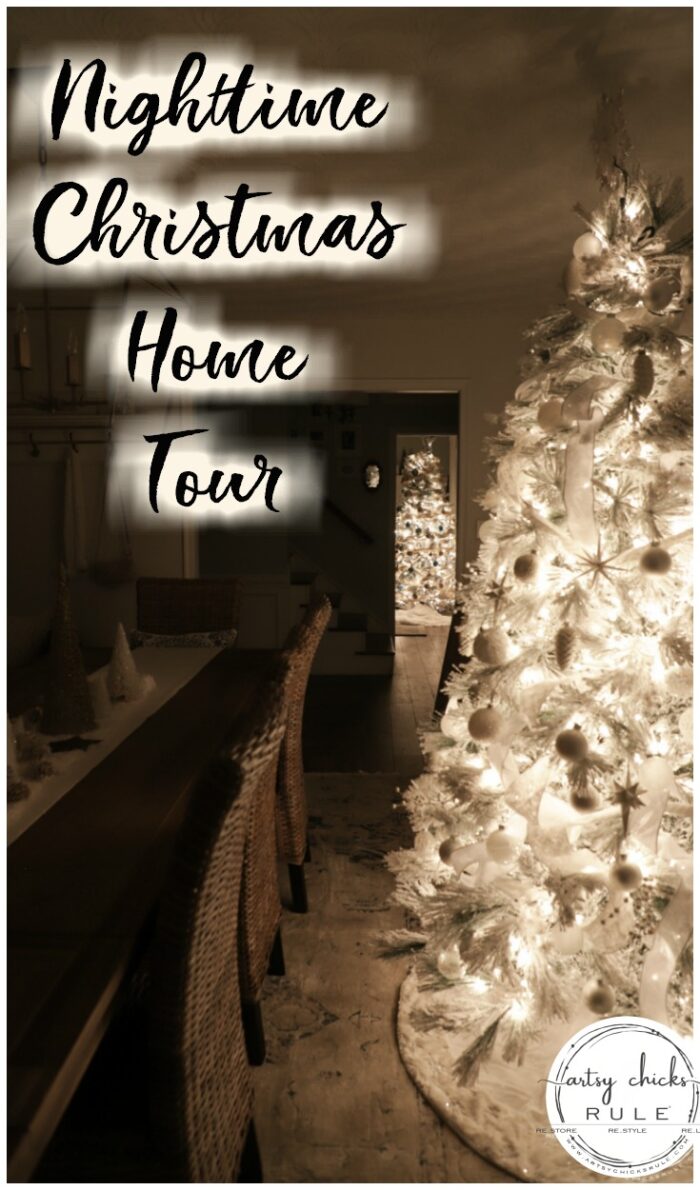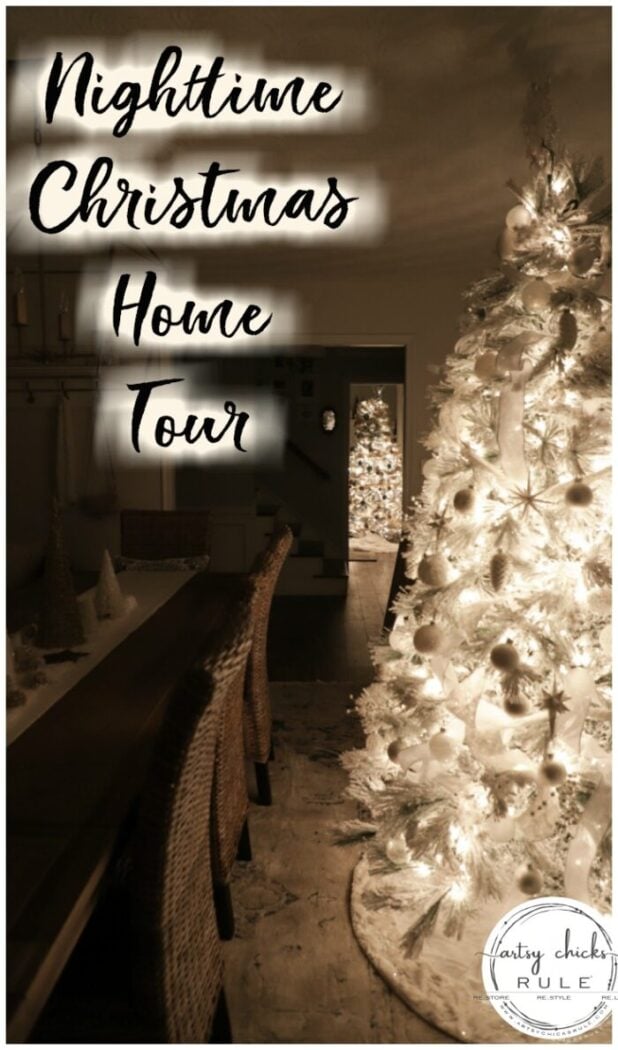 Hello friends!
Today I'm sharing our home, at night. There's just something about the glow of the tree lights at night that seem so magical to me.
I haven't always done a nighttime Christmas home tour, as a matter of fact, last year was the first time I have. I think I will continue as I love them as much as the bright and airy daytime photos.
I hope you will enjoy touring our home in the evening too. :)
If you missed my other 2019 holiday home tours, you can see them here:
And I know I promised a "live" walkthrough tour of our home. I am going to try to do that Thursday or Friday morning. So be on the lookout for it over on Instagram in my "stories". I will try to save it to share here too. (I'm not a whiz at that so we'll see! ;) )
Nighttime Christmas Home Tour
We'll start in the foyer…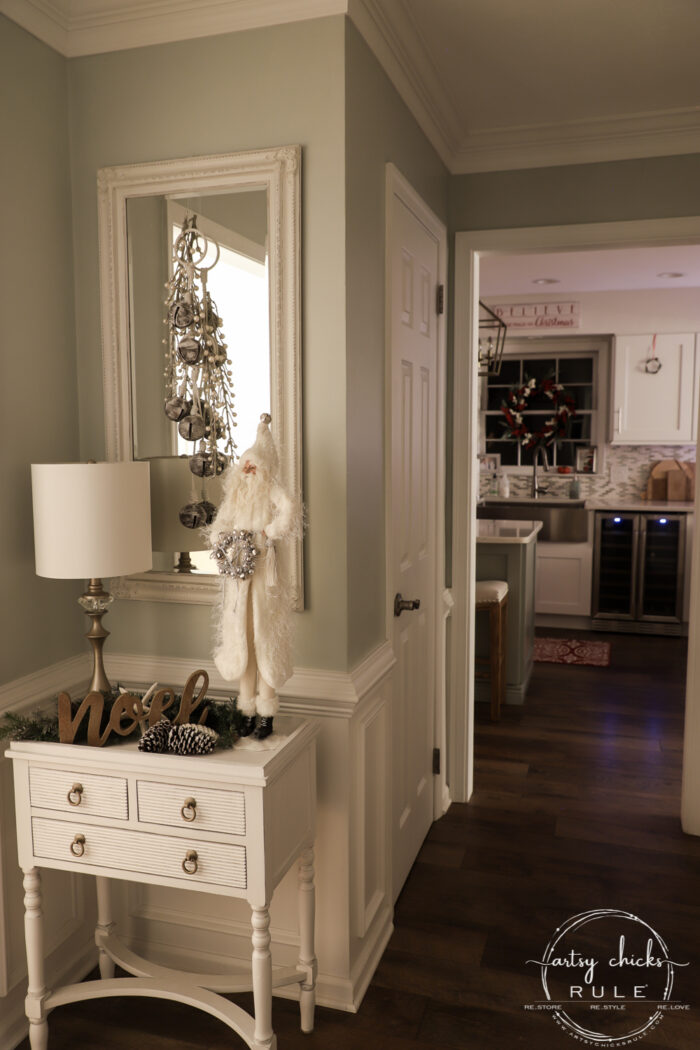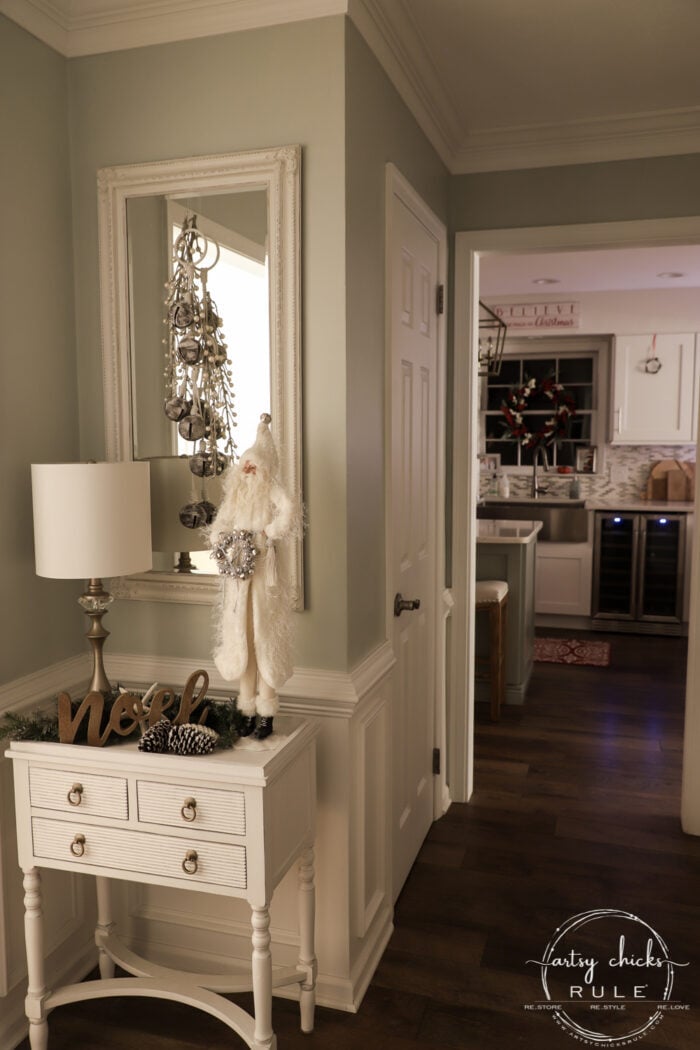 Santa still waiting to greet any and all visitors, day or night.
From there we head straight ahead into the kitchen…
I took this photo before I had made the "Merry Christmas" printable from Tuesday's post. But it is still sitting right there by that lantern.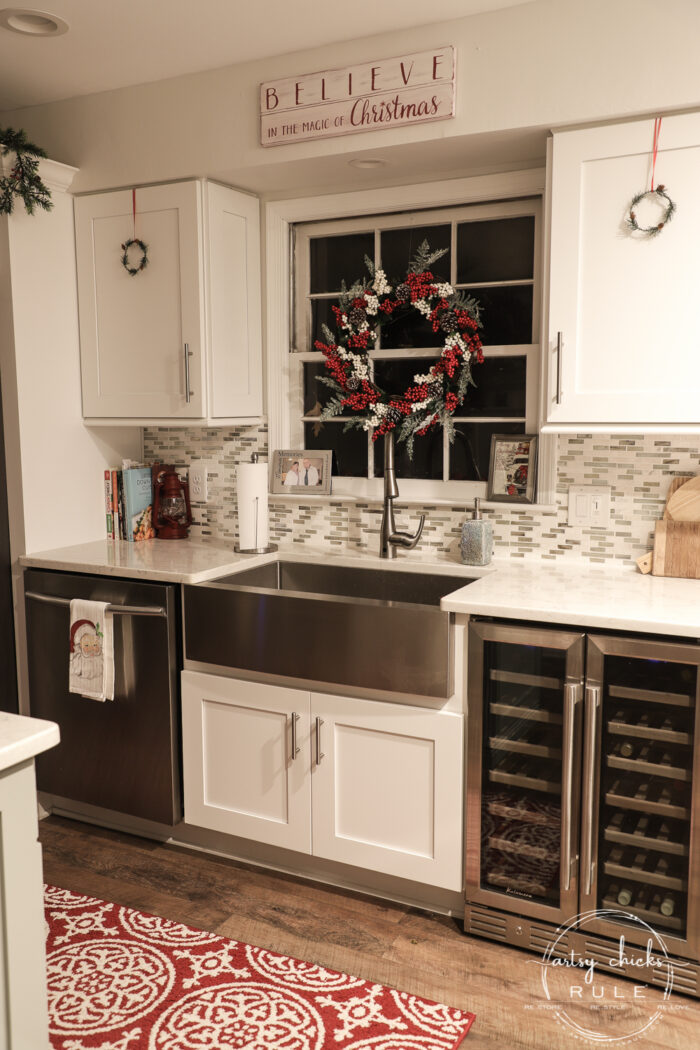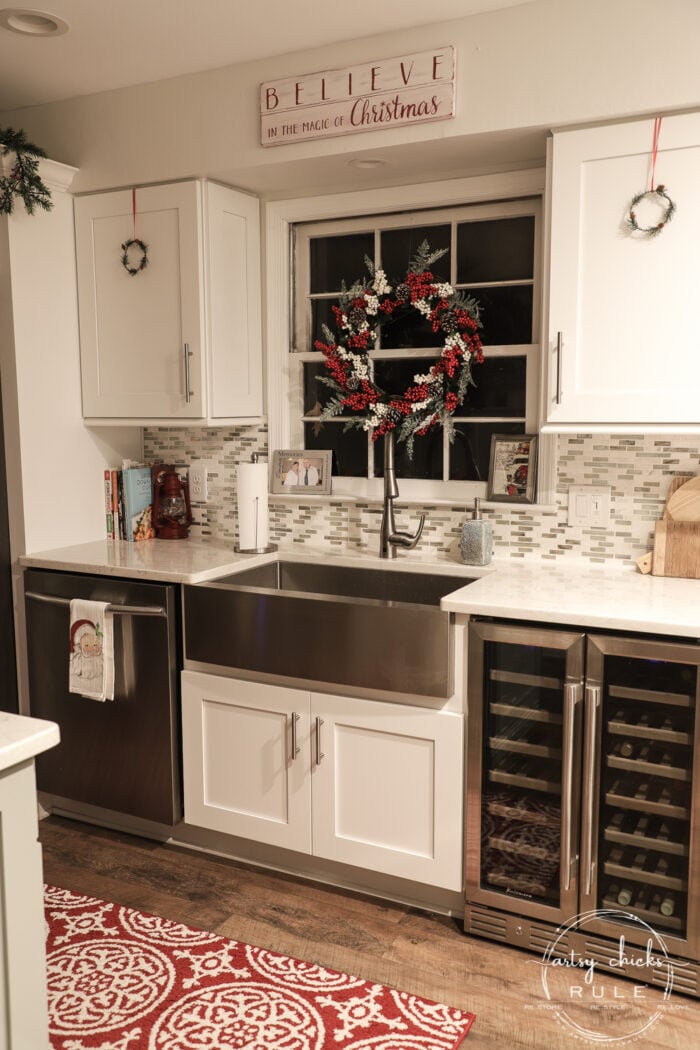 I had a light in the living room on when I took this photo so it brightened up the space a little.
You can actually see how the wall color I have in here, (Pure White – BM — above the kitchen cabinets), really shows up a bit better than in most of my photos. It's not "white" but is nice and light-colored. Not gray and not tan. Just the perfect hint of both so that it's not too warm and not too cool. I just love it!
It's also the same color I used in our morning room and dining room.
To the left of the kitchen is the morning room…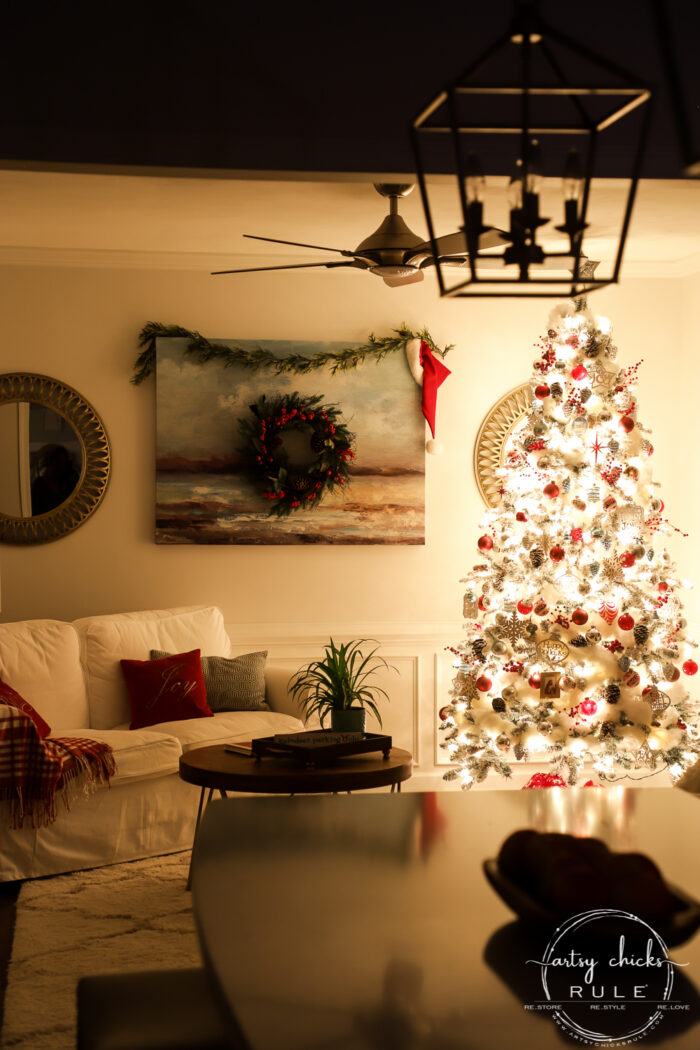 So warm and cozy in here.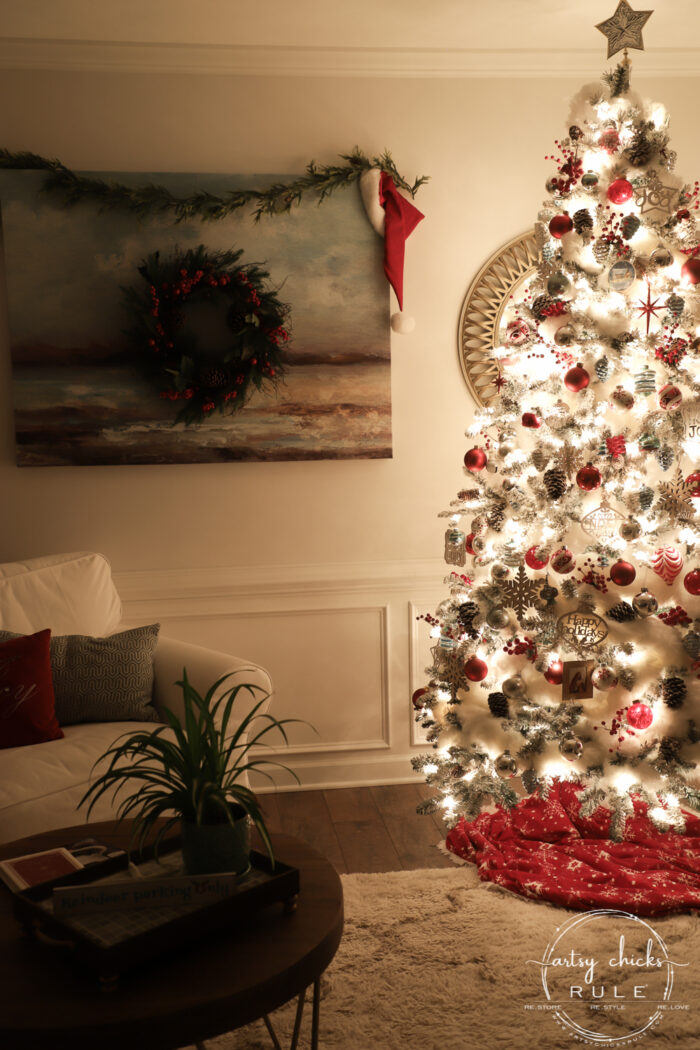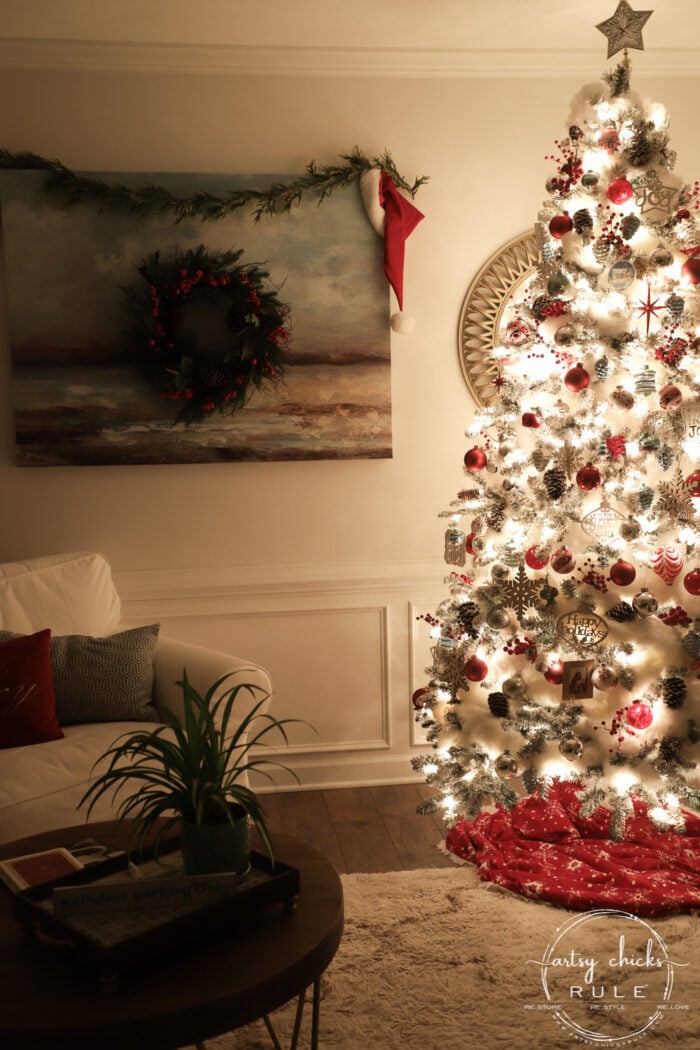 Probably my favorite place to sit and relax.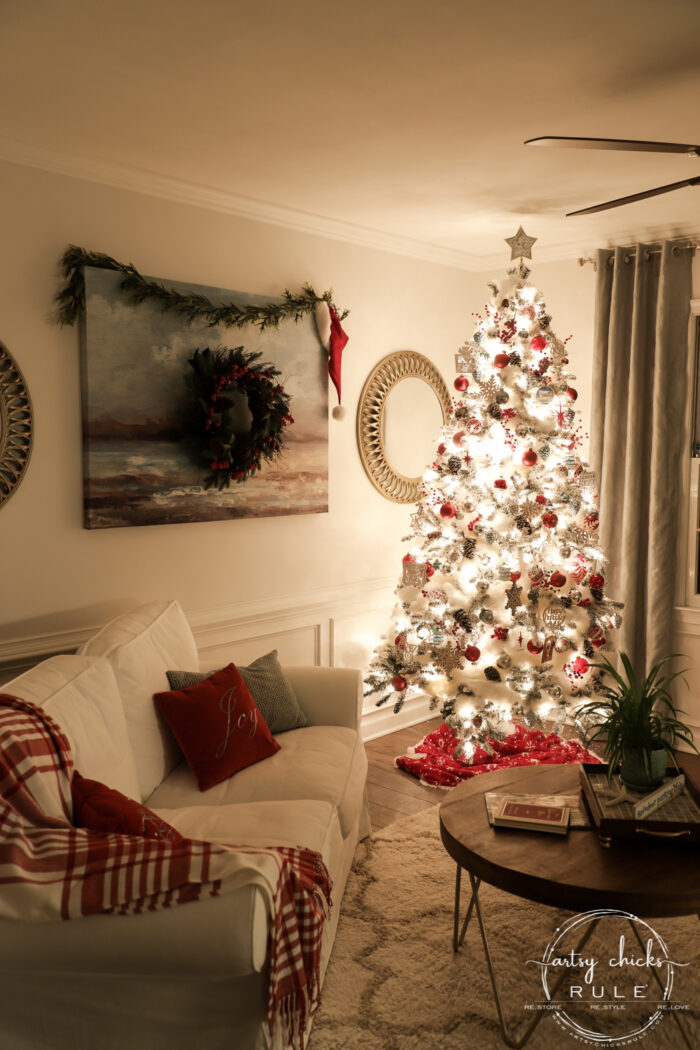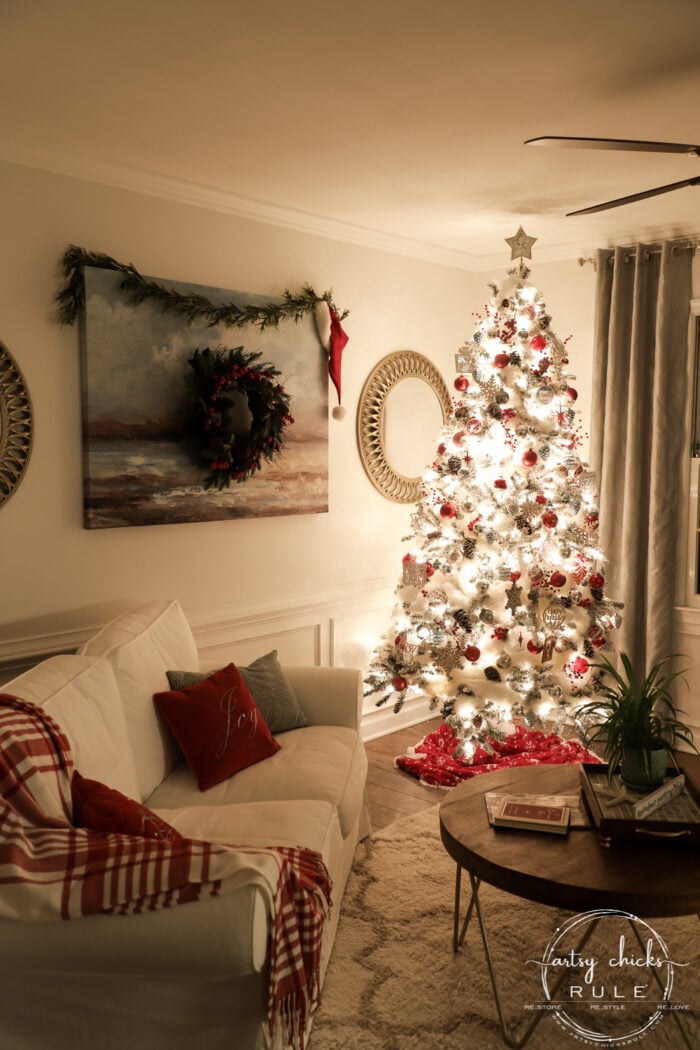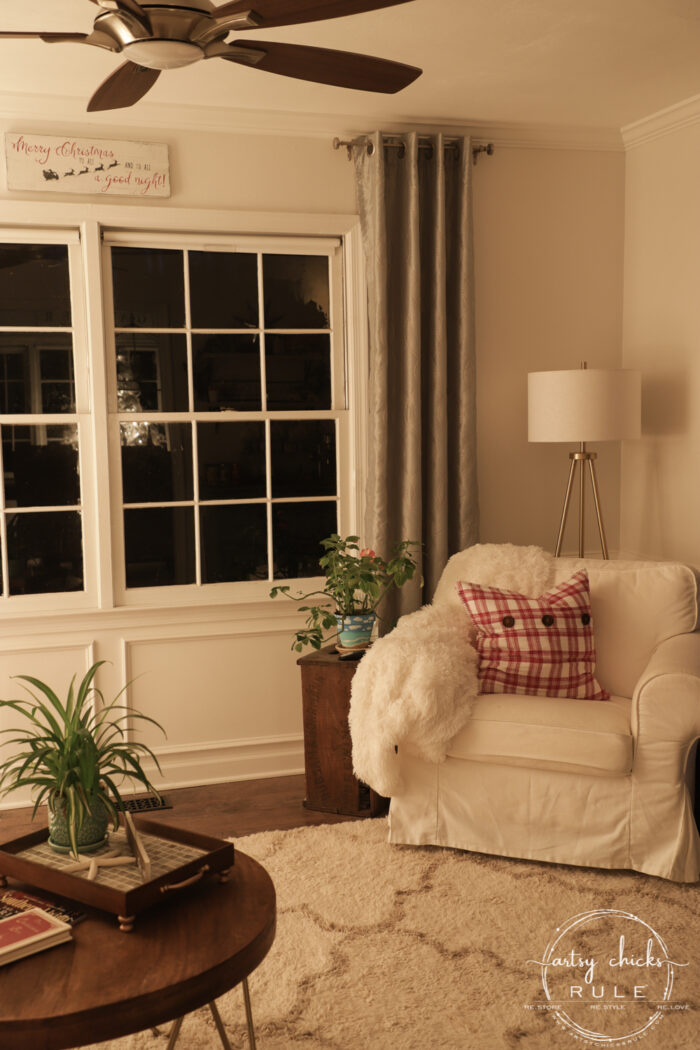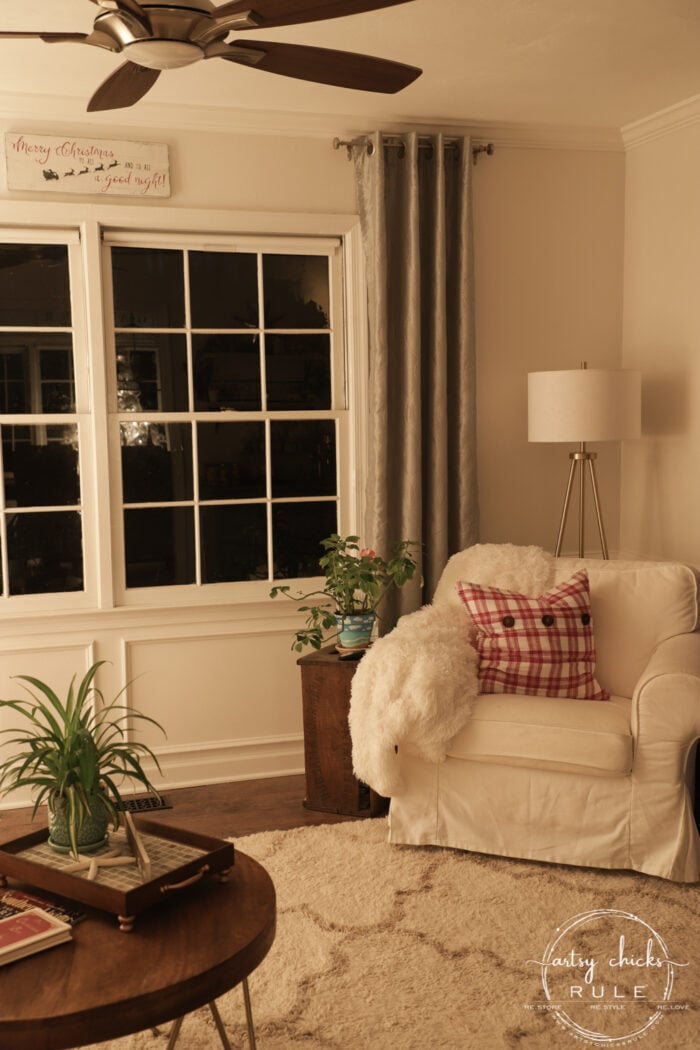 Our coffee (and tea) bar…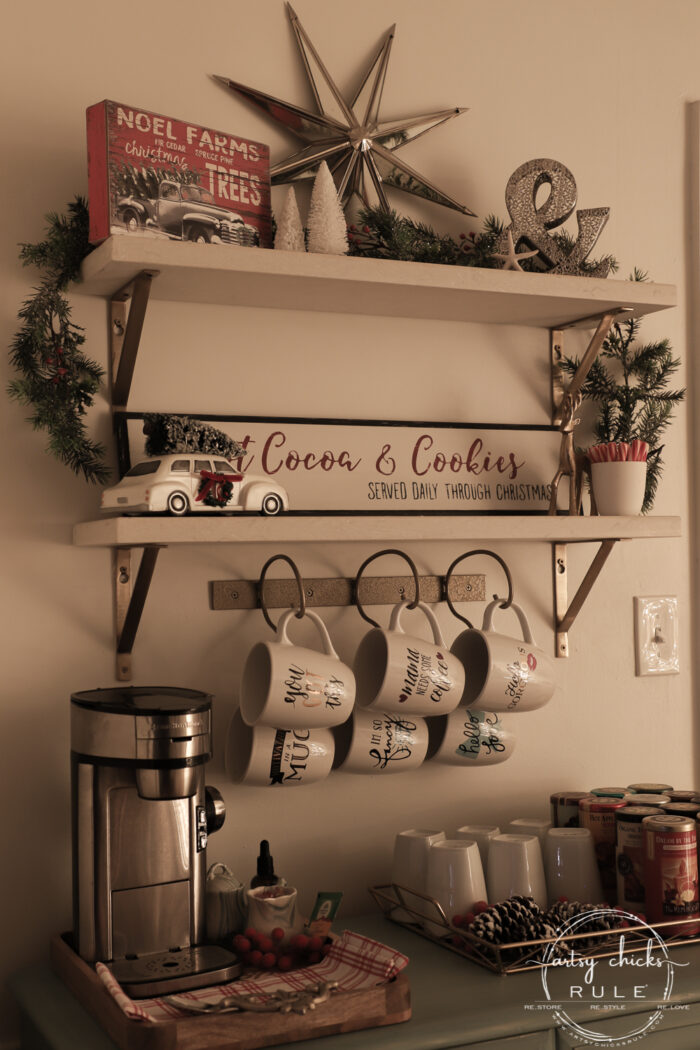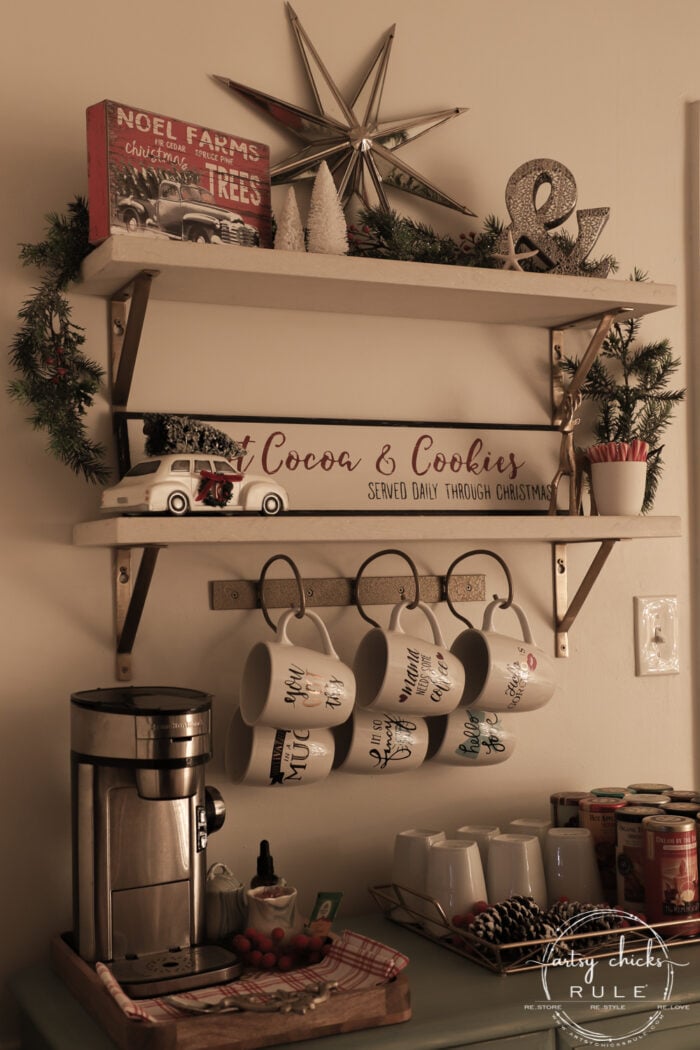 …by the glow of Christmas tree lights.
To the right of the kitchen is the living/family room…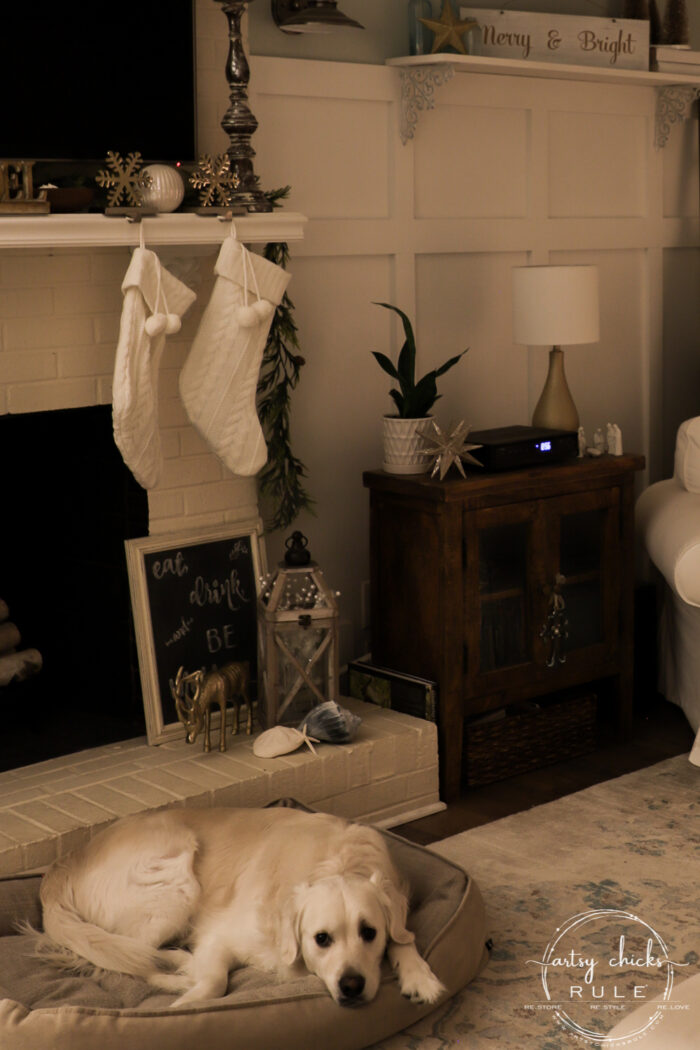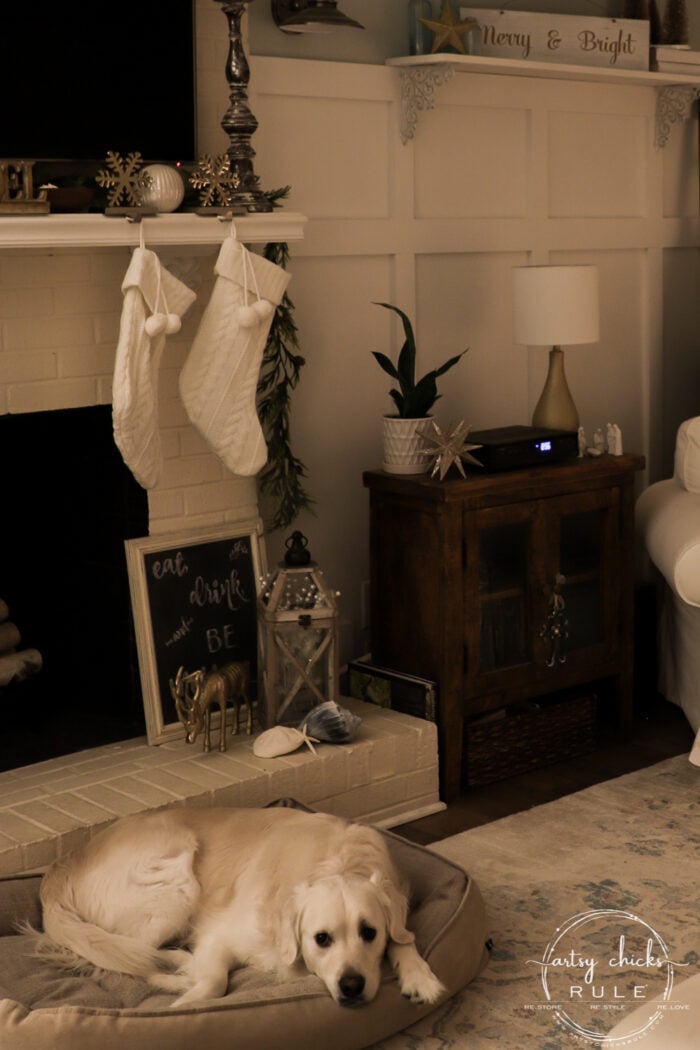 …and Ryder. :)
Glowy Christmas tree lights…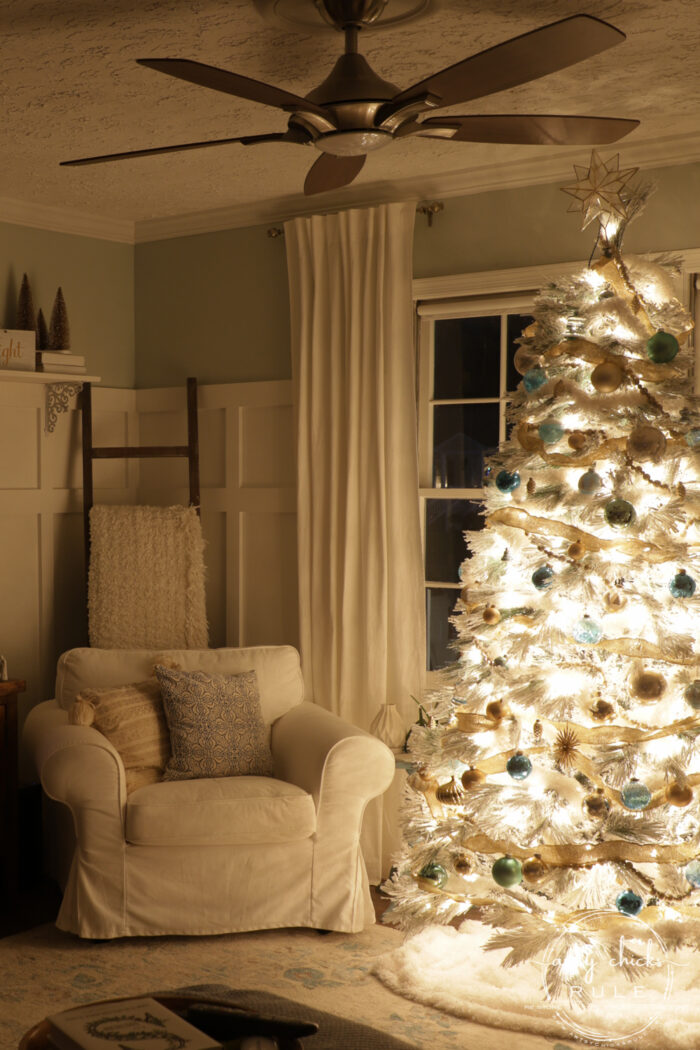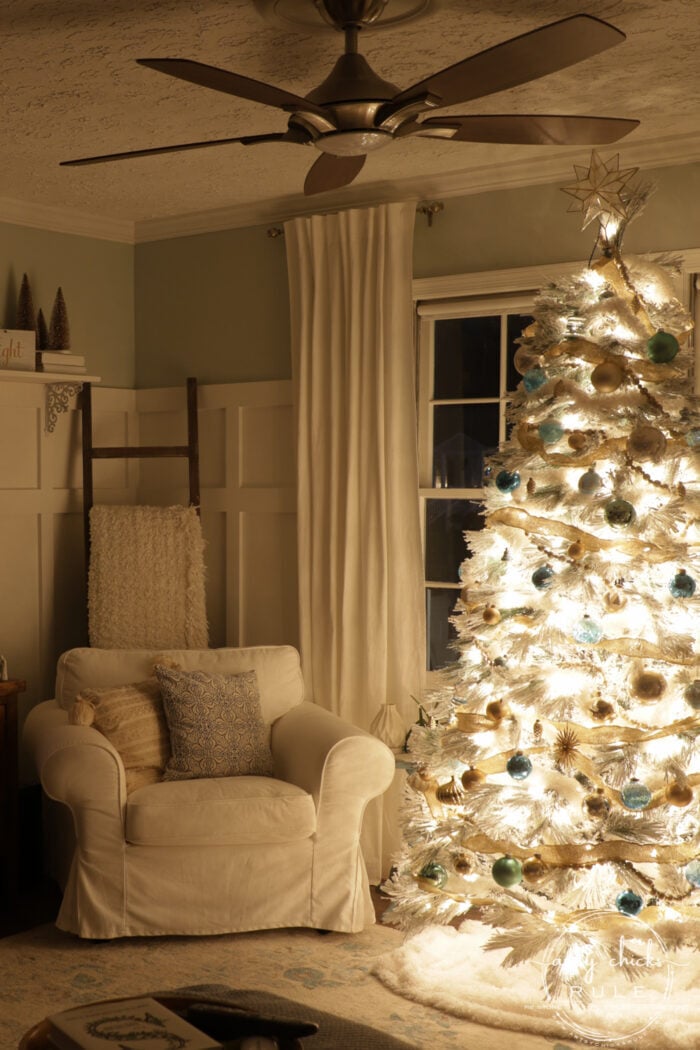 Up close…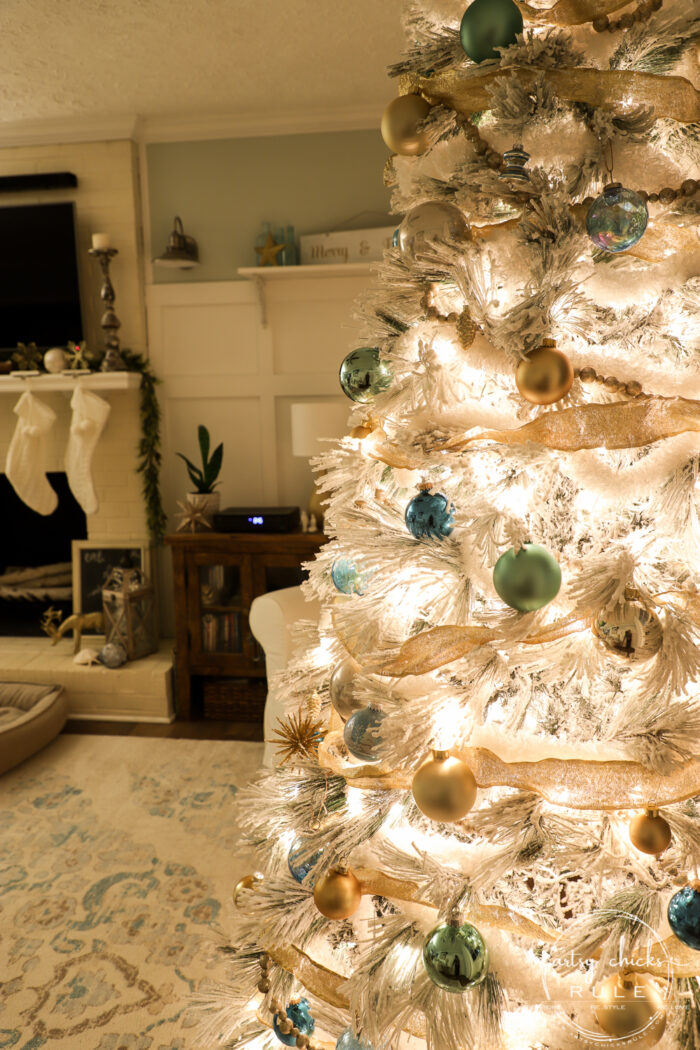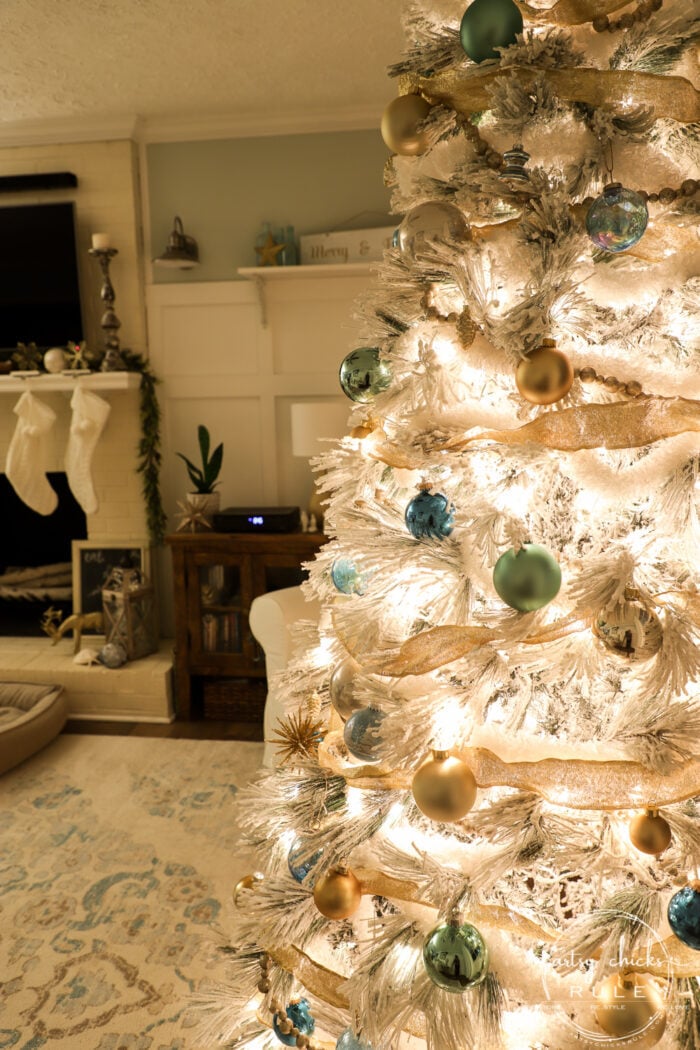 Moving on into the dining room…
This year it's all decked out in white.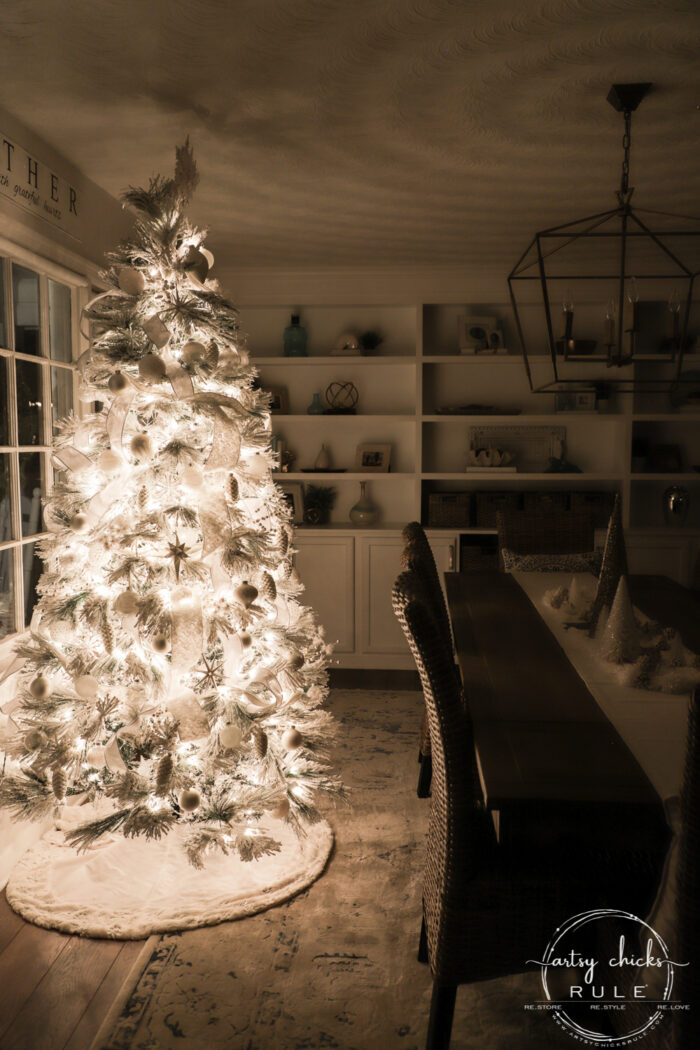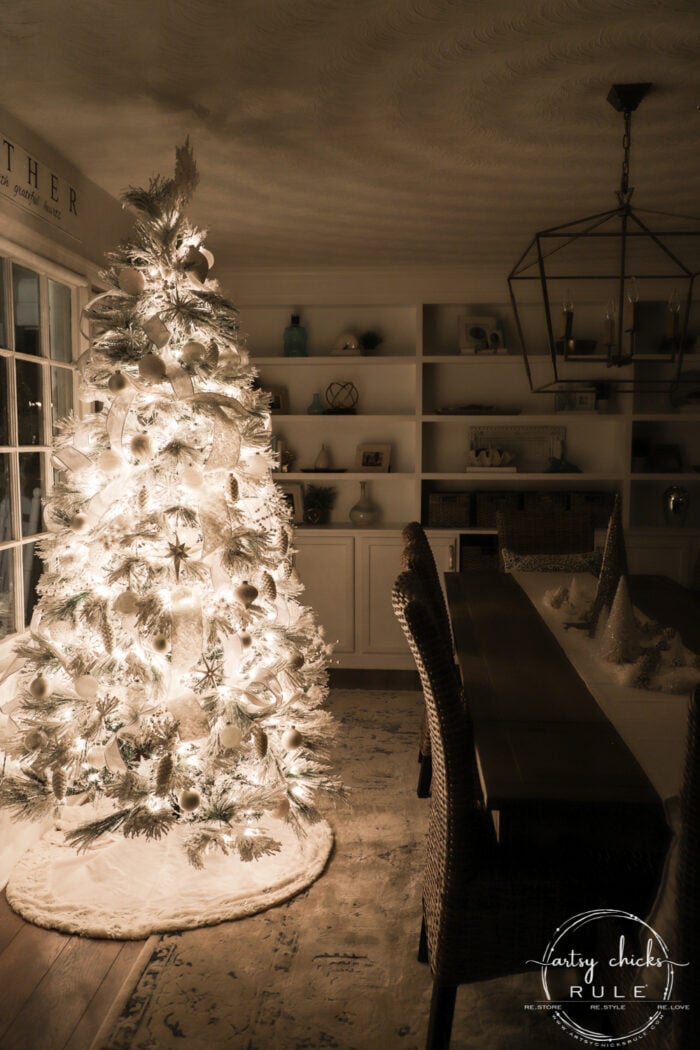 This one looks especially magical since it's all white.
My Aubusson Blue dresser without the lights on…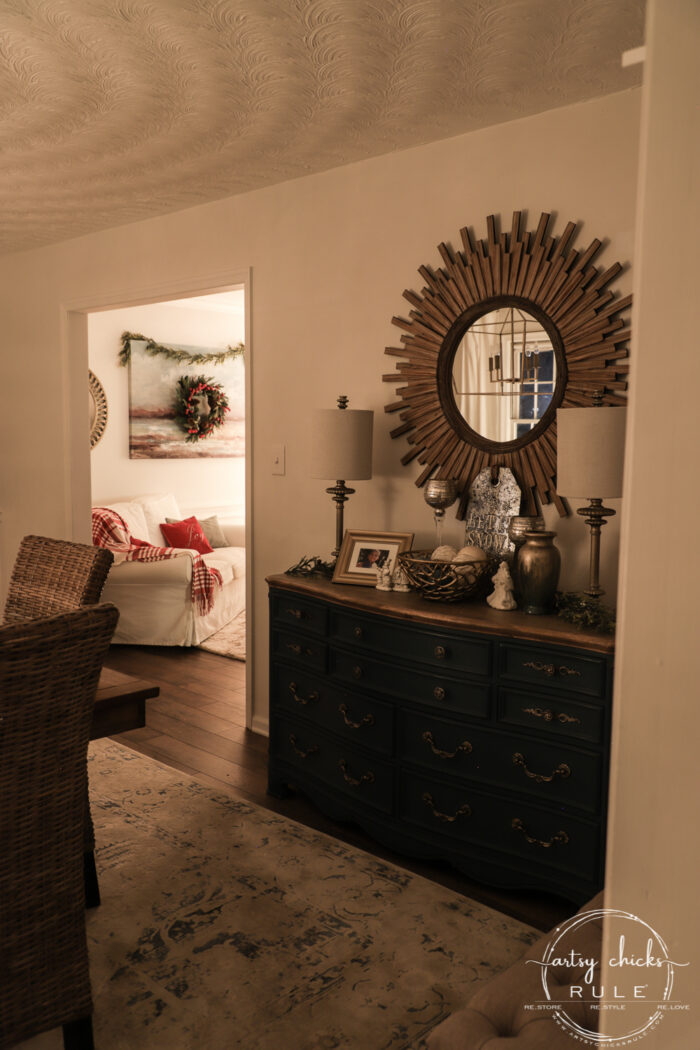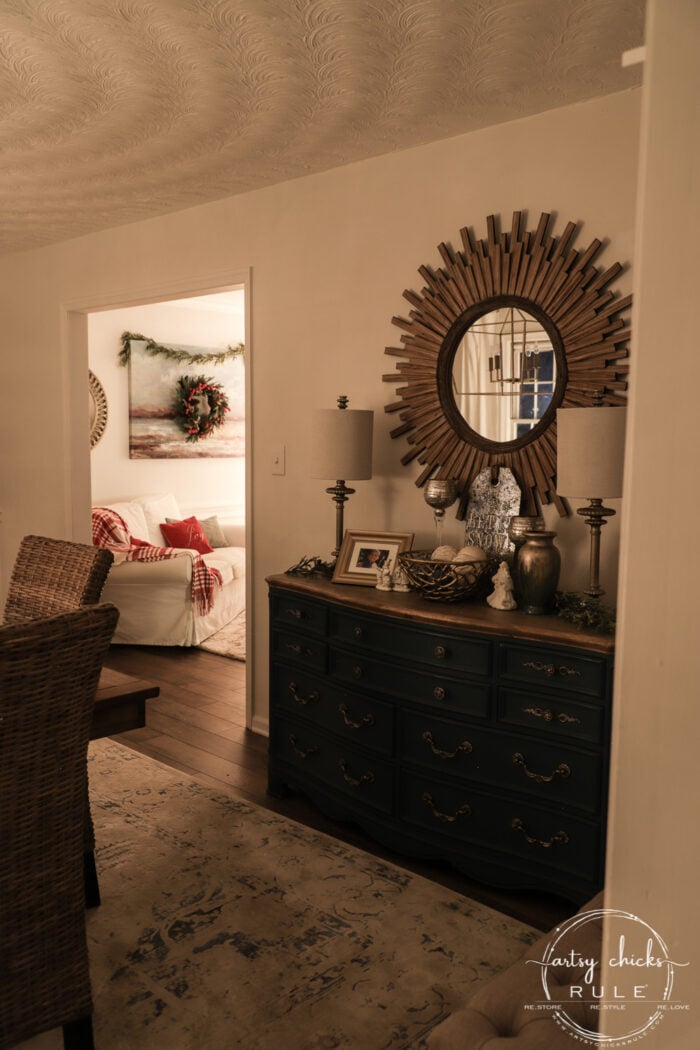 And with the lights on…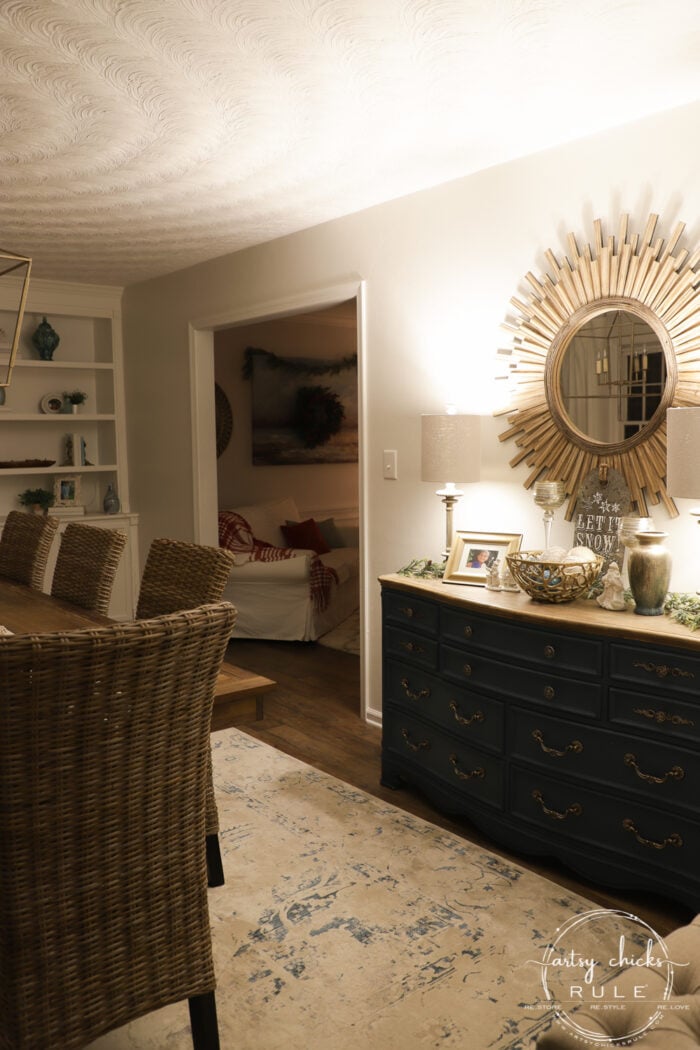 It's kind of fun to take photos at night instead of during the day. Such a different look.
Our table decorated…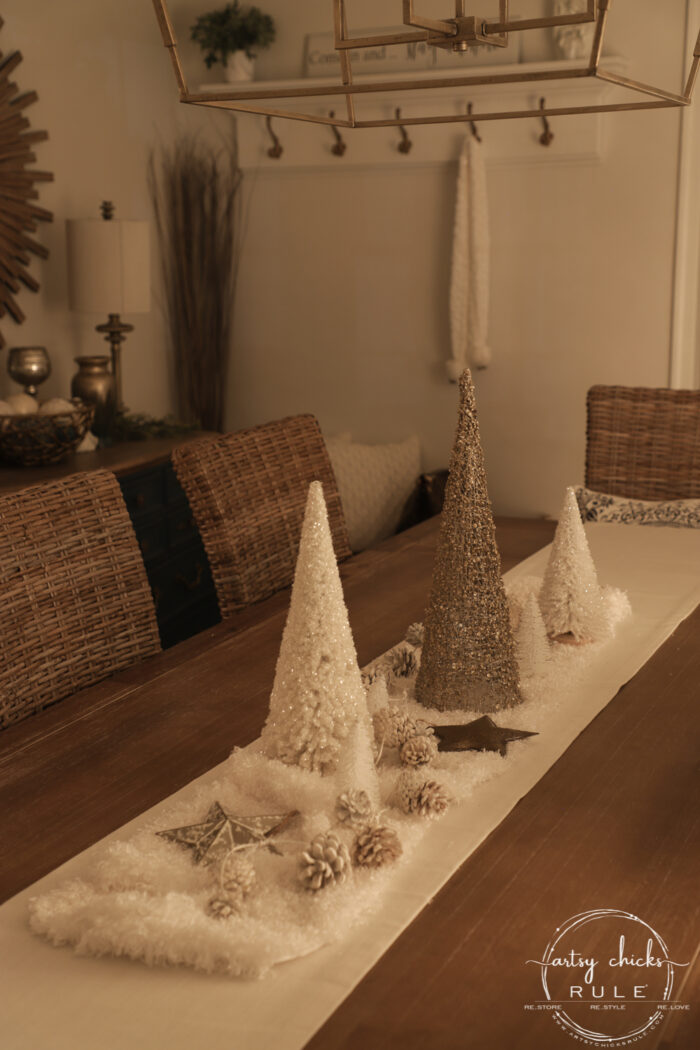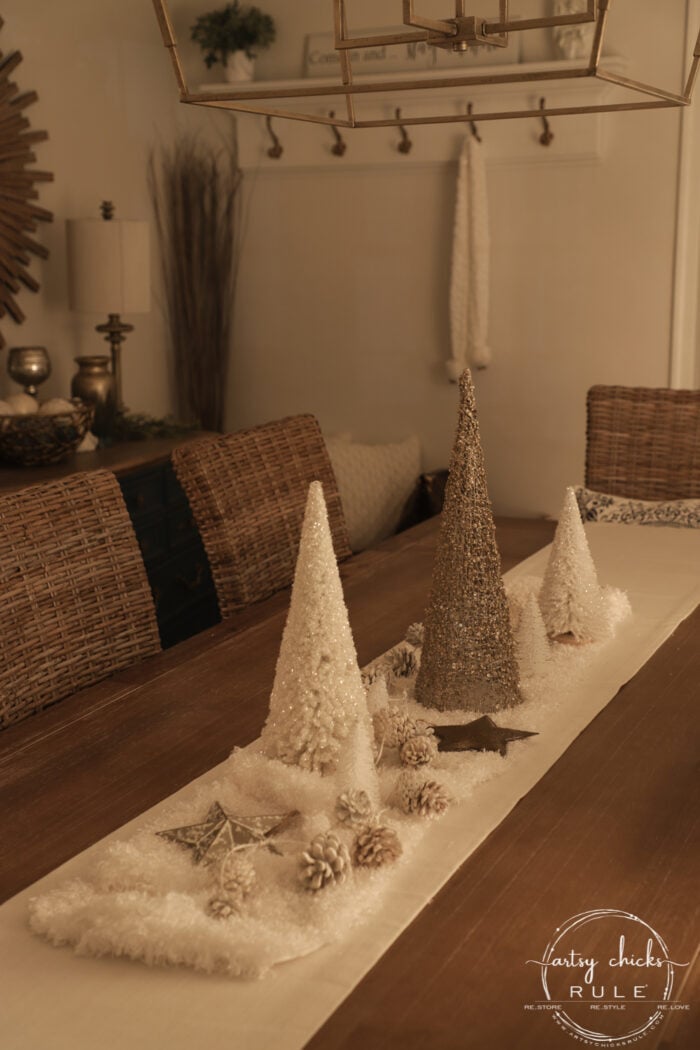 Another shot of the all-white tree looking over into the living room with the blue & gold tree and decor.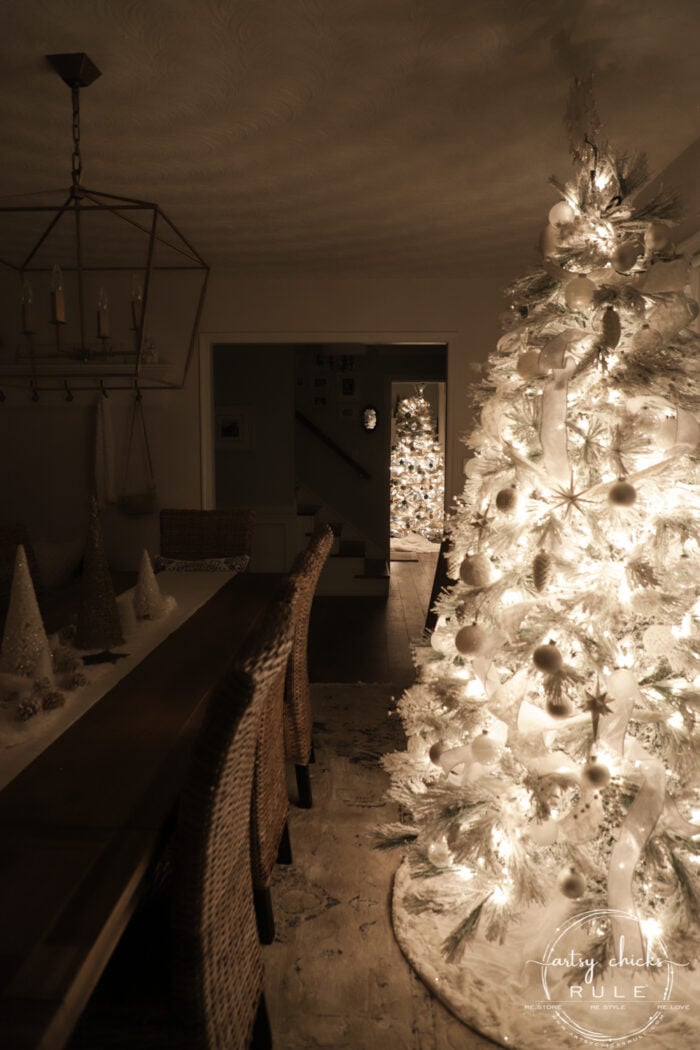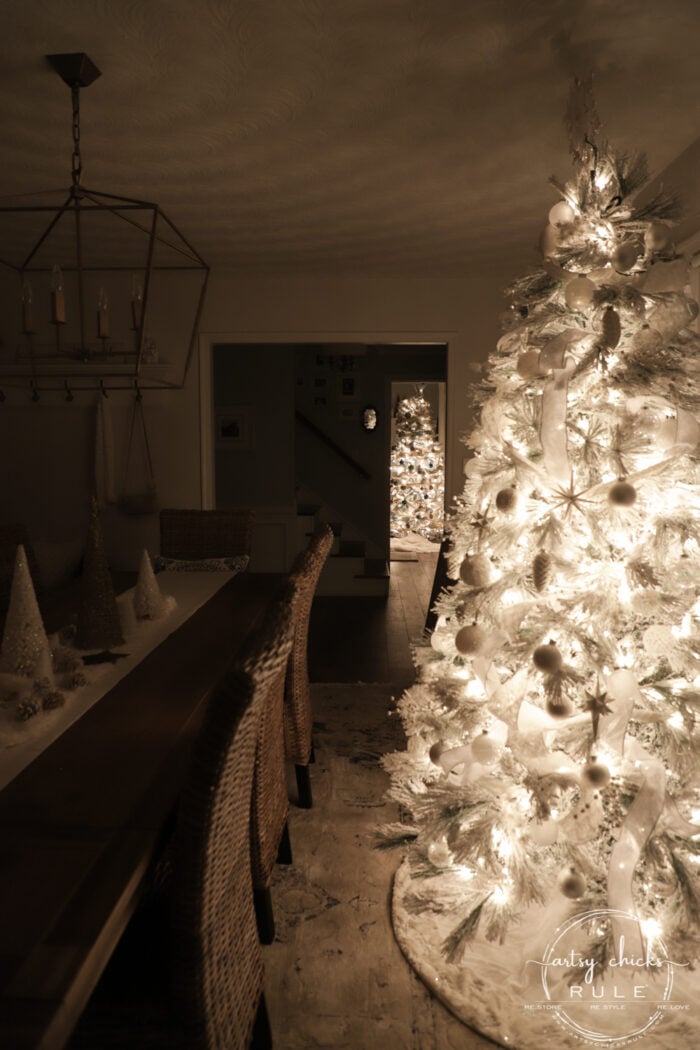 I hope you enjoyed your visit to our home this evening, and our nighttime Christmas home tour.
I'll be back on Sunday sharing Christmas past if you are sitting around relaxing and would like to come back by for a visit.
It's always fun to look back plus see all the changes our homes have gone through over the years. This one sure has had a few changes! ;)
I'll see you then!
If not, I wish you a wonderful and very blessed holiday!
Much love to you all.
xoxo