Home DIY Projects For 2020
This post may contain affiliate links. Please see disclosures here.
Home DIY projects for 2020, room reveals, home builds, updates, and more!
Happy New Year's Eve!! 2021…hopeful for a better one! I know you are too!
Wow, I posted about quite a few home DIY projects in 2020. And we have even more planned for 2021…at the beach condo anyway. Hopefully, we are about done with our house here. We do have some landscaping and some smaller things to do but nothing big, thank goodness. We are basically done! Woohoo!
And it only took us 16+ years. lol
I am really proud of these and there were many this year so I wanted to highlight and reshare them. AND because I think they might be helpful to other home DIYers out there. Lots of helpful ideas for giving your home or home items a lift, update, and more.
Be sure to follow along on Instagram in the new year too, I always share there first. It's really my favorite SM to share on and am going to try to do more with it in 2021.
EDITED to add… I just realized that some of these are from 2019!! (oops!) Haha..par for the course for 2020, right?
Oh well, these are some of our favorite DIYs from 2019 AND 2020 anyway! :p
Do you have any fun home DIY projects planned for 2021?? I hope this will be helpful, if so!
Home DIY Projects Posted In 2020
Going from oldest to most recent…
How To Build a DIY Wall Coat Rack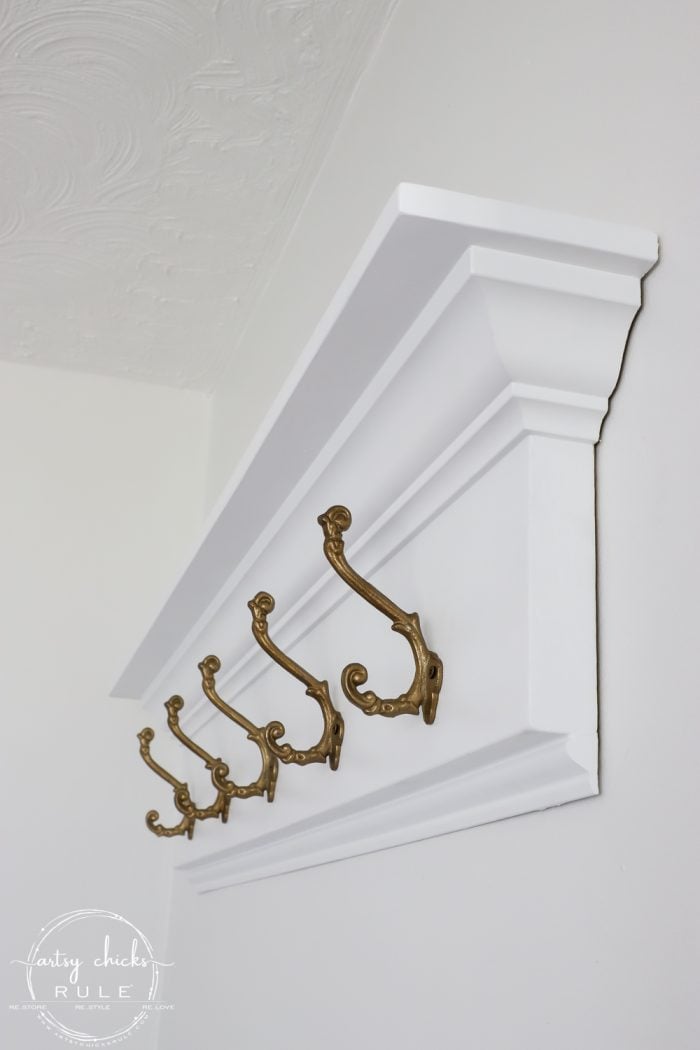 I really love this coat wall rack so much that I decided to include it. It is a "build" and attached to the wall so I'm going with it! ;)
I am very proud of how this one turned out.
Get all the details, here.
DIY Coastal Kitchen Makeover Reveal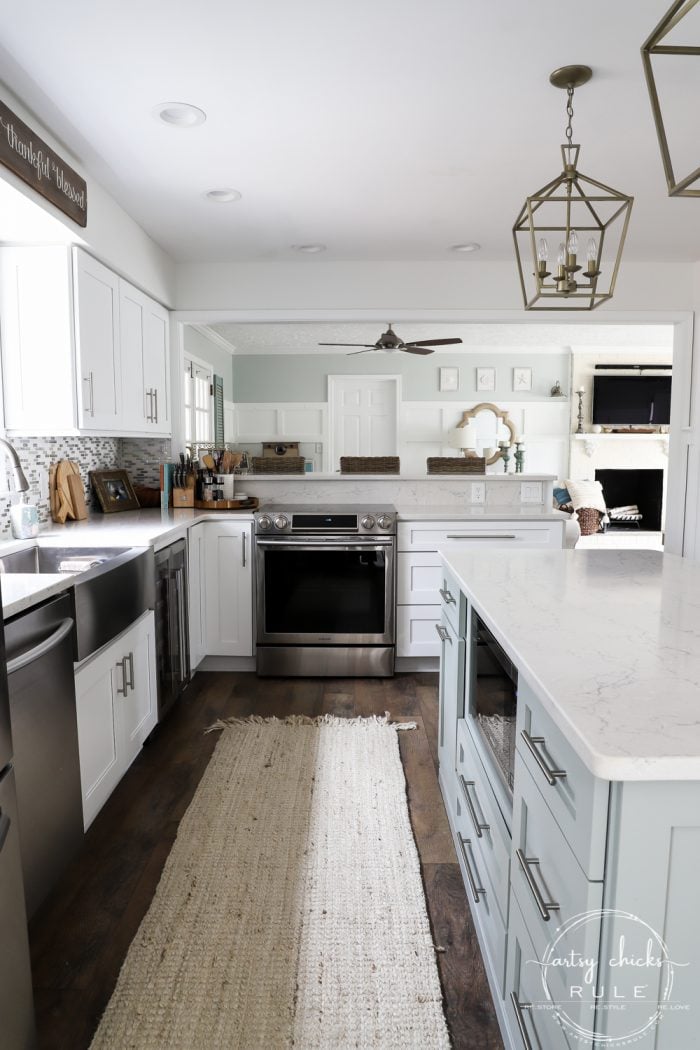 Probably my favorite home DIY I posted this year. SO happy with our kitchen makeover and can't wait to get started on the beach condo one!
Get all the details, here.
DIY Kitchen Island Makeover (with big box store cabinets)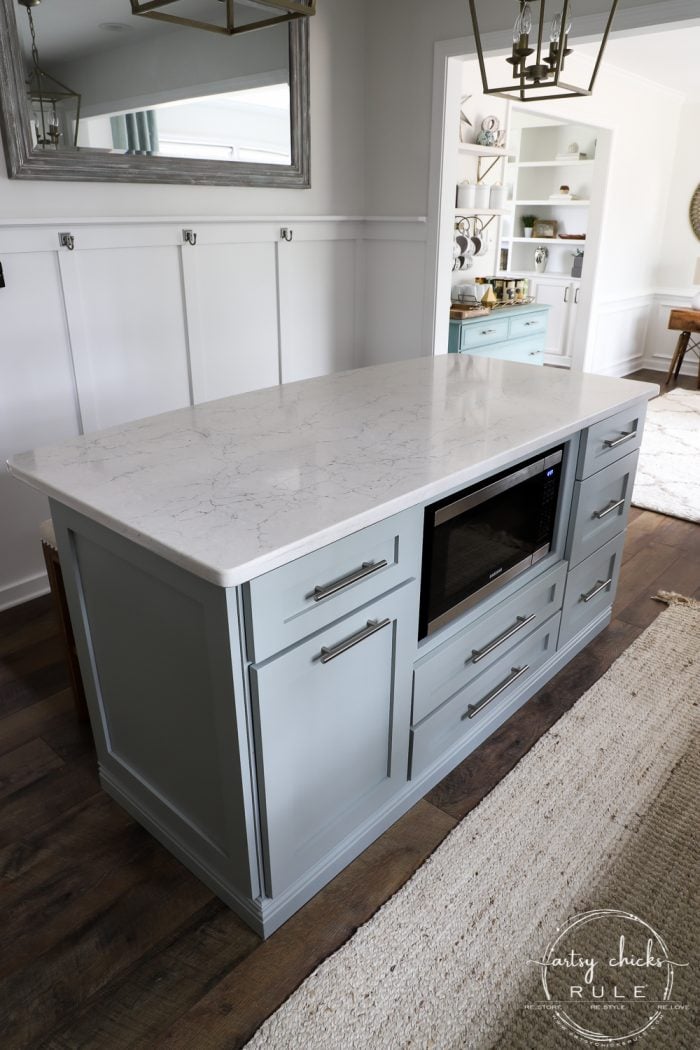 We originally made this island with big box basic store cabinets. On our latest remodel, we attached all new shaker style panels.
Love how it turned out!
Get all the details, here.
DIY Crown Molding (and how to get the look of, wide, custom molding)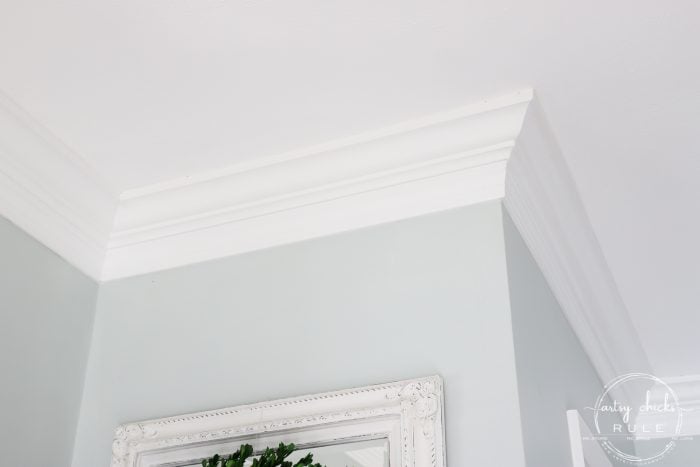 I love the way we did the crown molding in the foyer. So much so, I've been wanted to recreate it somewhere else.
Get all the details, here.
Update Stairs With Gel Stain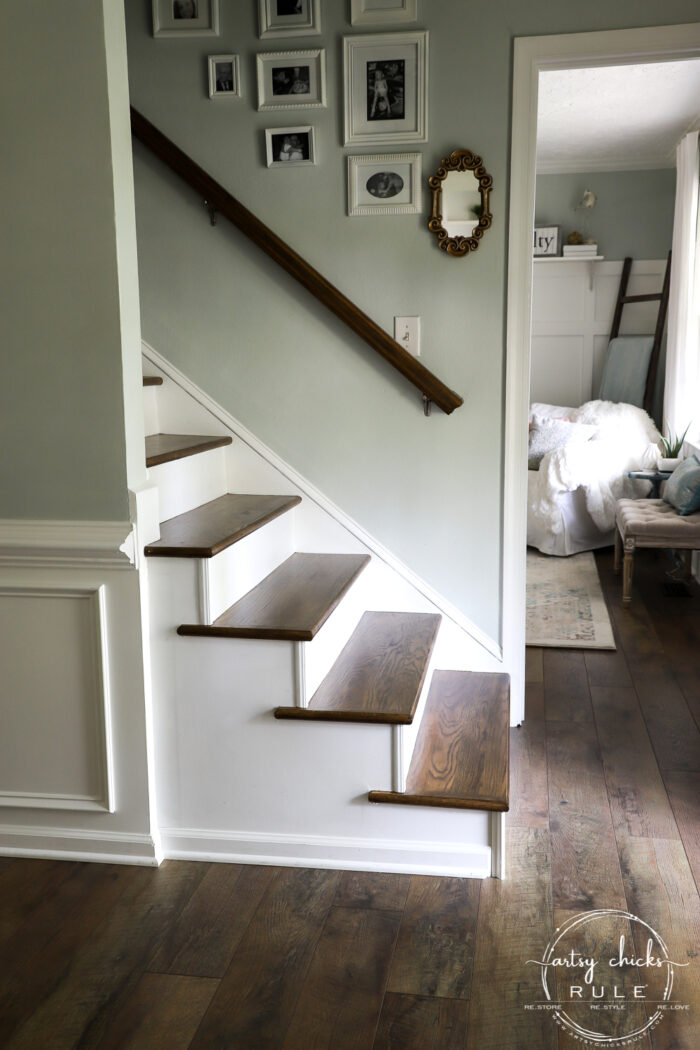 We took the carpet off years ago and replaced the old treads with these oak ones. They were orangey yellow for years.
I finally fixed that when we got our new flooring in. (and it was simple!)
Get all the details, here.
Coastal Bathroom Makeover Reveal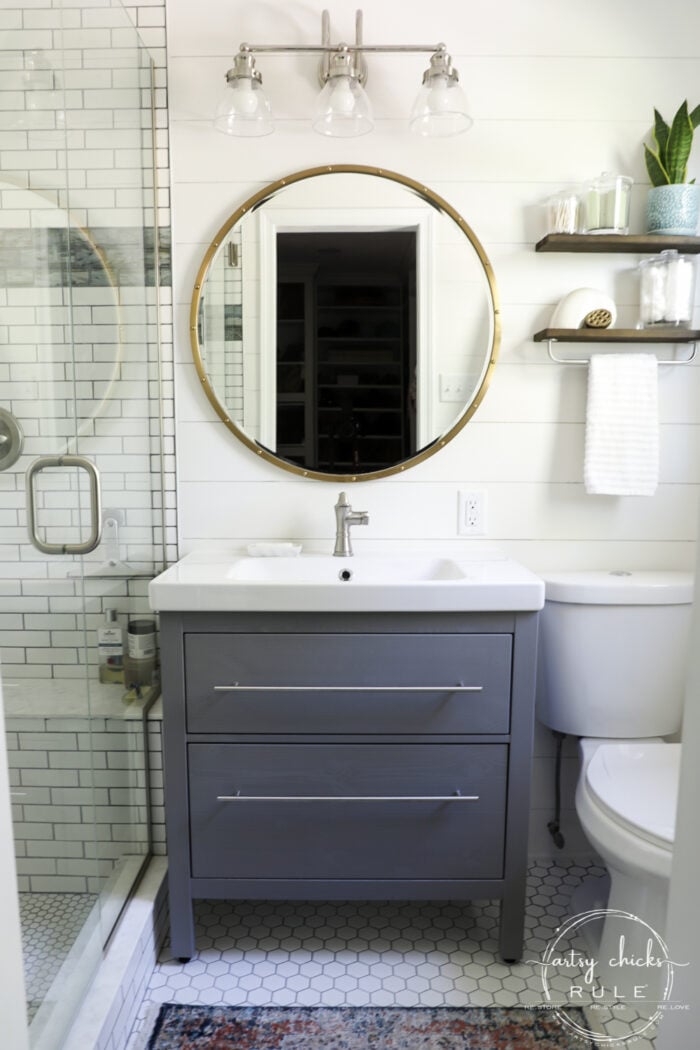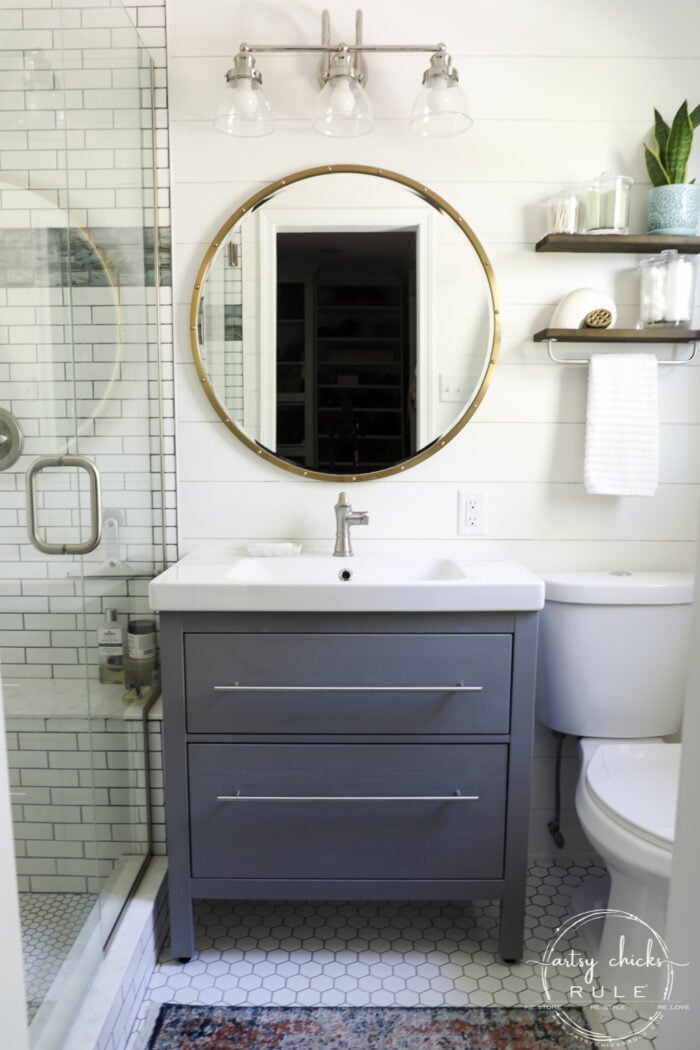 Our small but mighty master bedroom bathroom…finally done! I can NOT tell you how thrilled that makes me. This poor room continuously got pushed to the bottom of the list because no one saw it but my husband and me. Well, no more, it's a beauty now!
Get all the details, here.
Refinish Outdoor Wood Furniture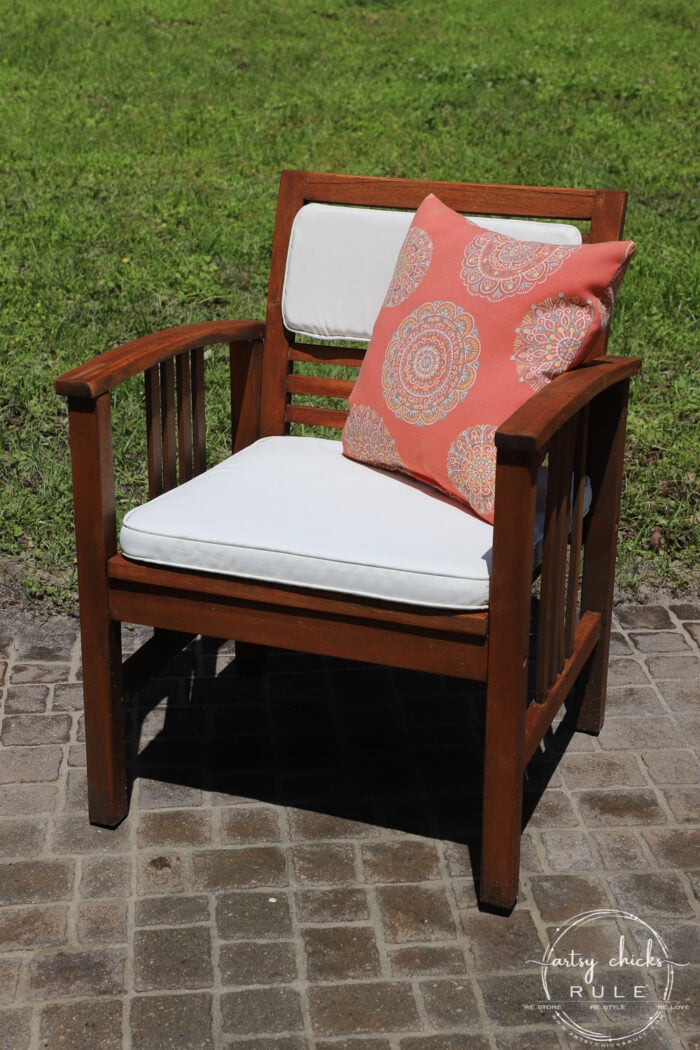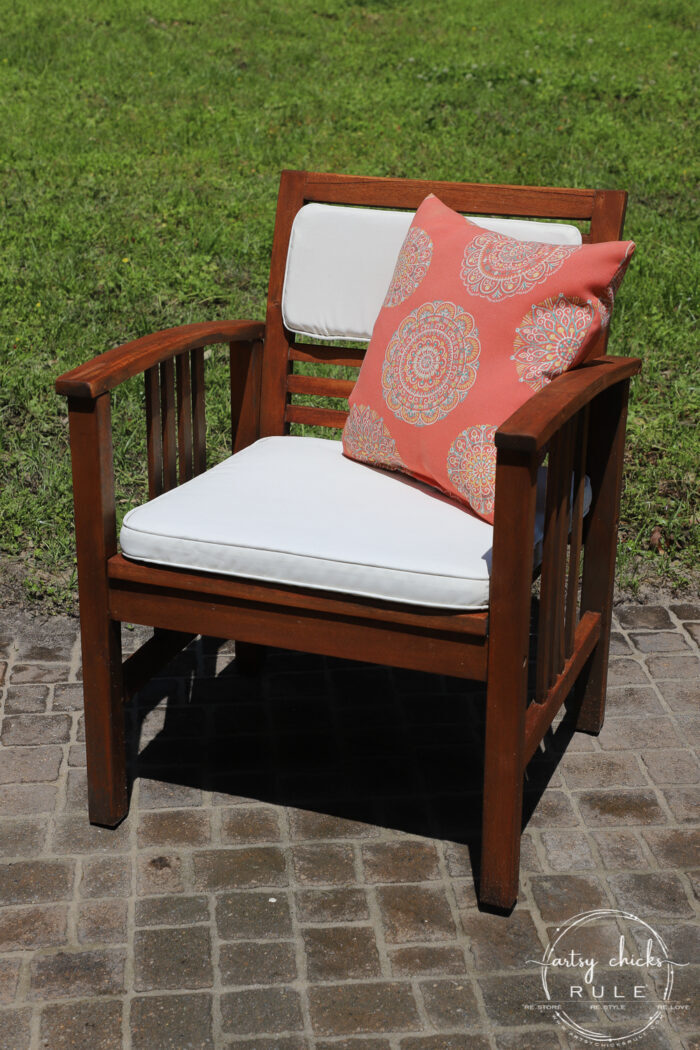 This outdoor furniture went from gray and weathered (and very sad looking) to beautiful and new!
Pretty easy too.
Get all the details, here.
Custom Master Closet Reveal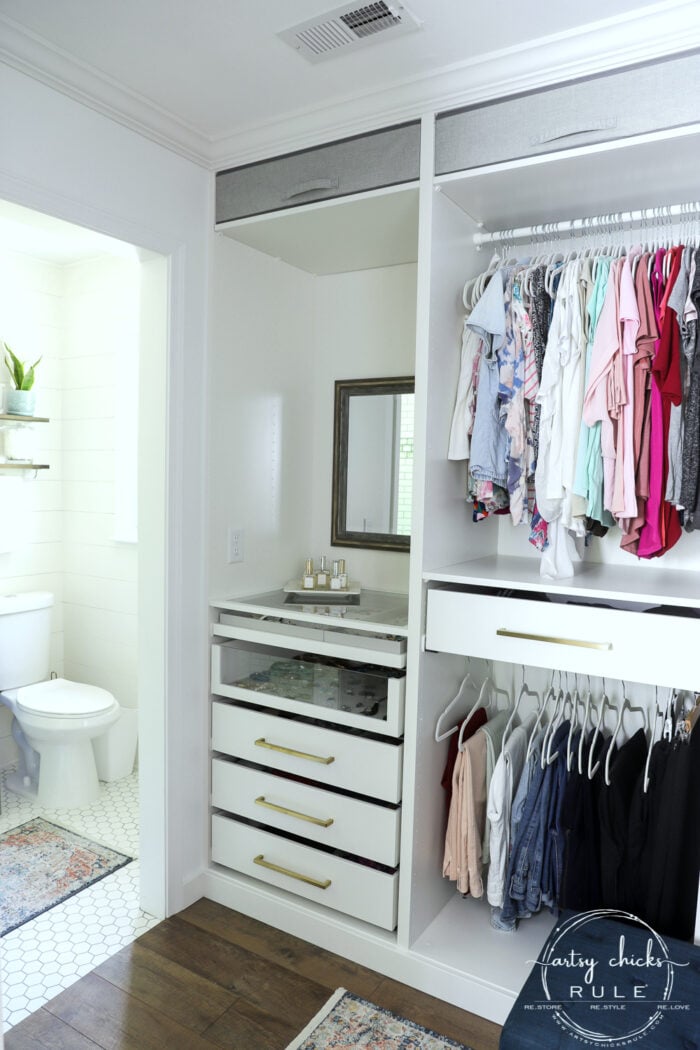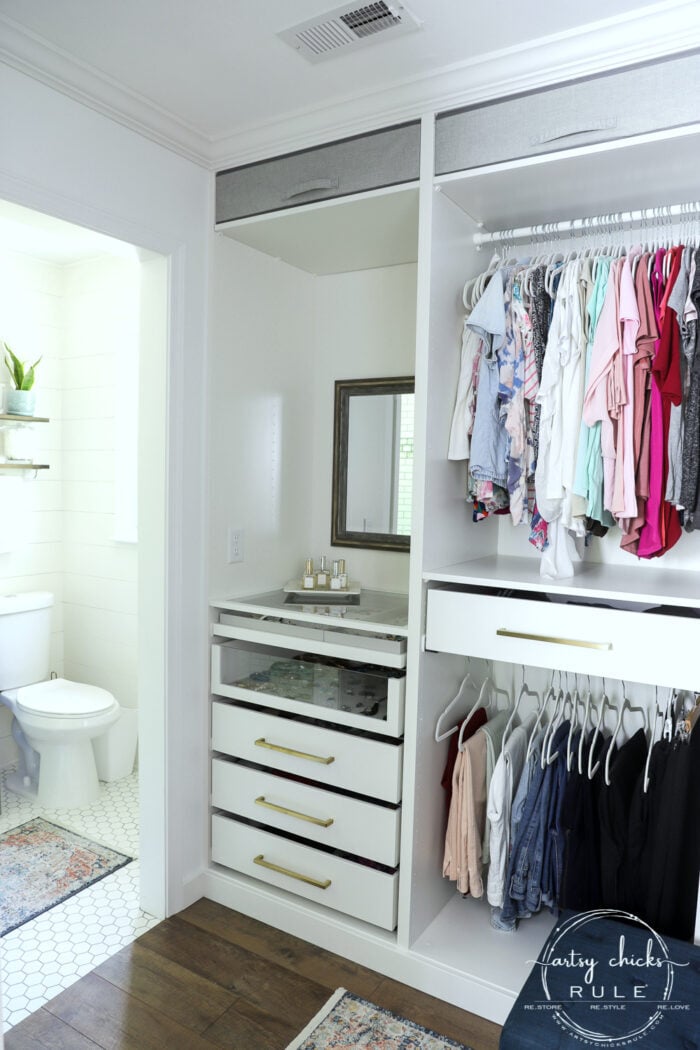 My dream closet…finally come to life. I think this is the room I will miss the most when we move from here.
Get all the details, here.
How To Remove Popcorn Ceilings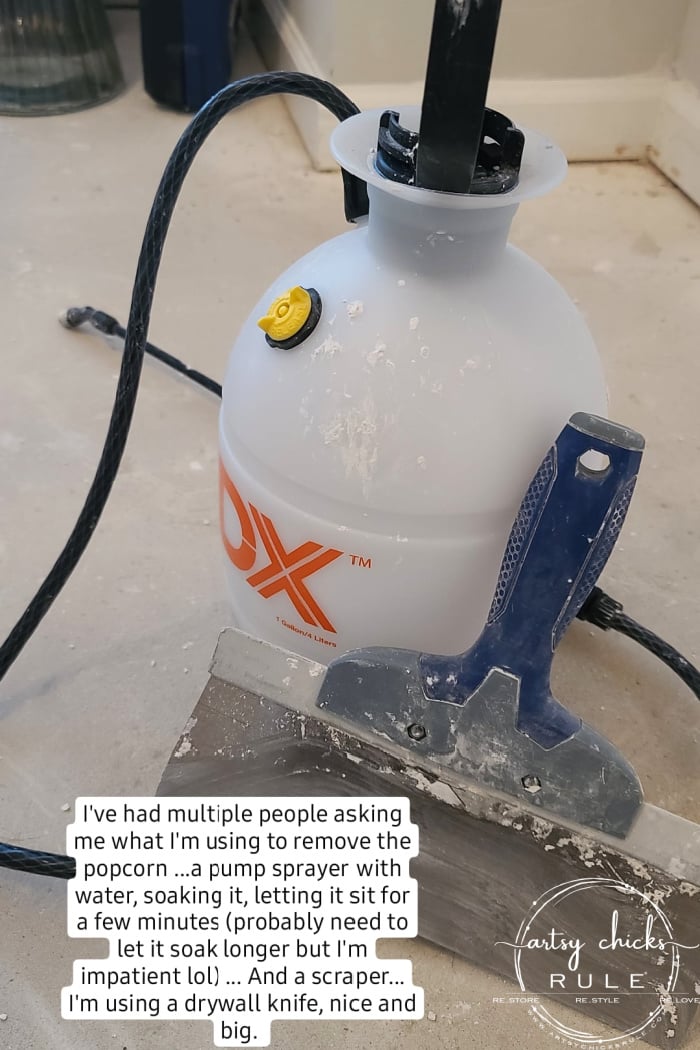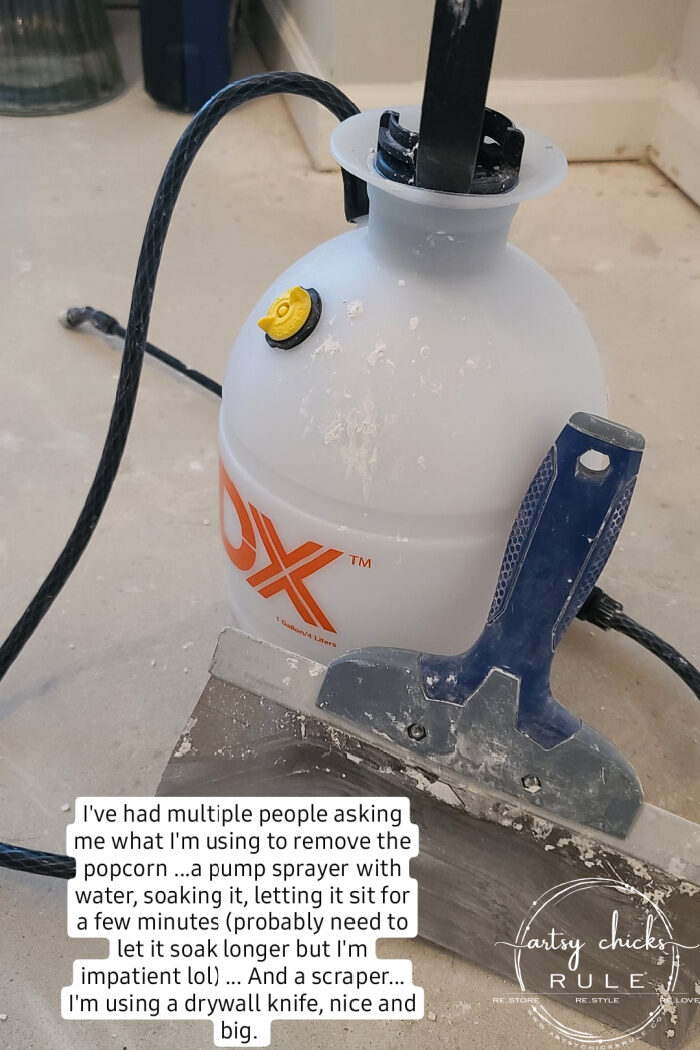 This might be useful to others who have popcorn ceilings they want to remove!
Not fun, but doable…usually.
Get all the details, here.
How To Remove Peeling Paint From Doors & Trim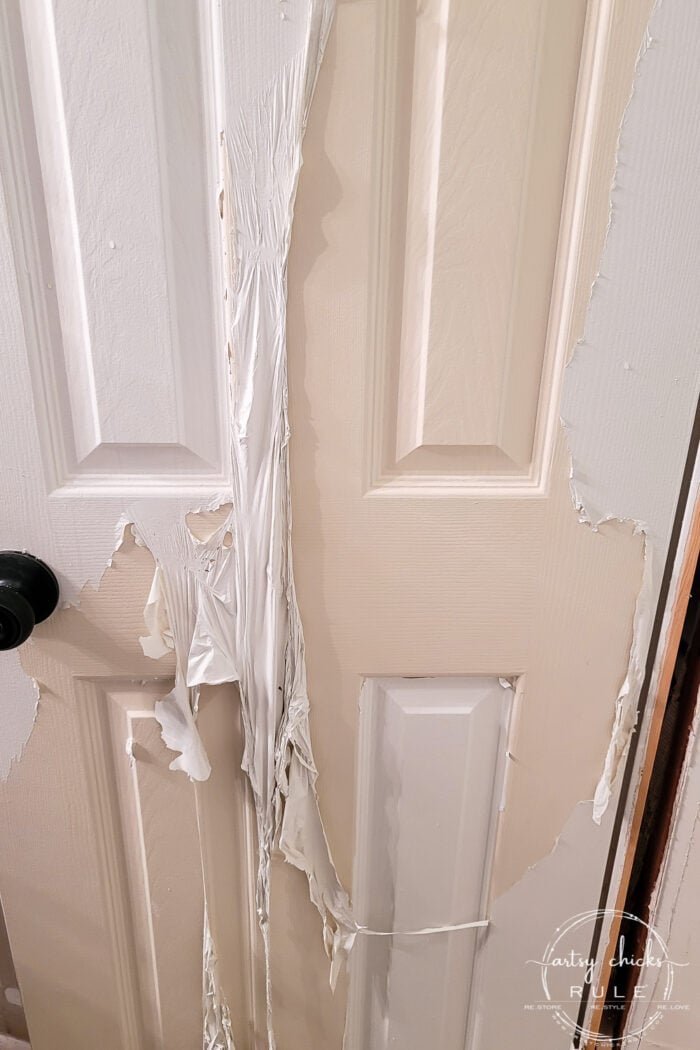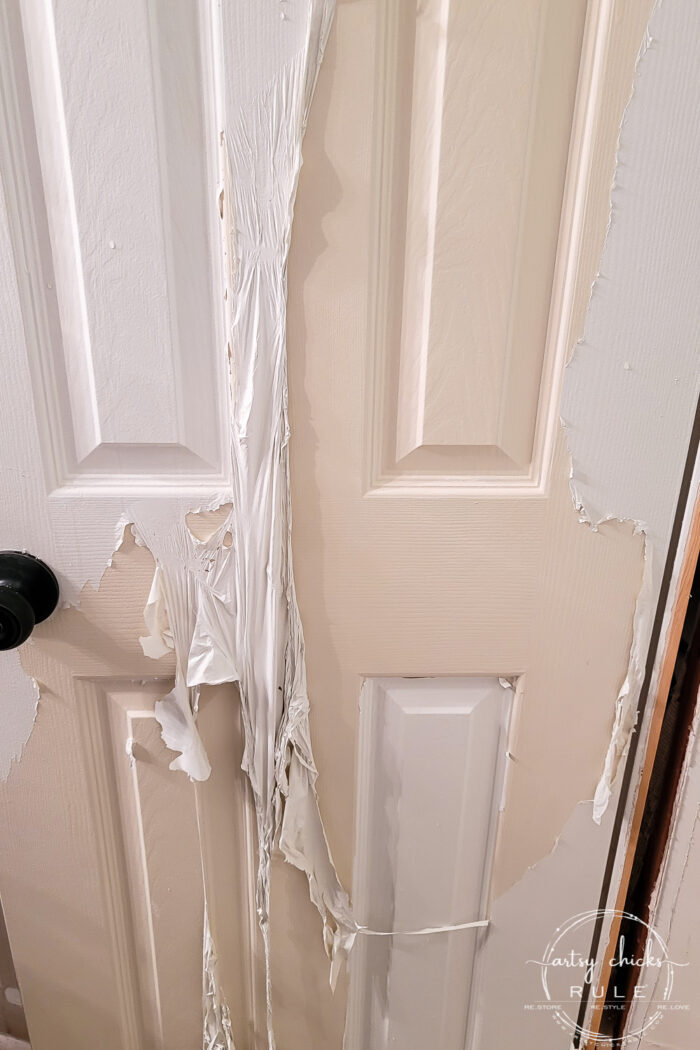 I found a way to make the job easier! Thank goodness!
Get all the details, here.
New Waterproof Hardwood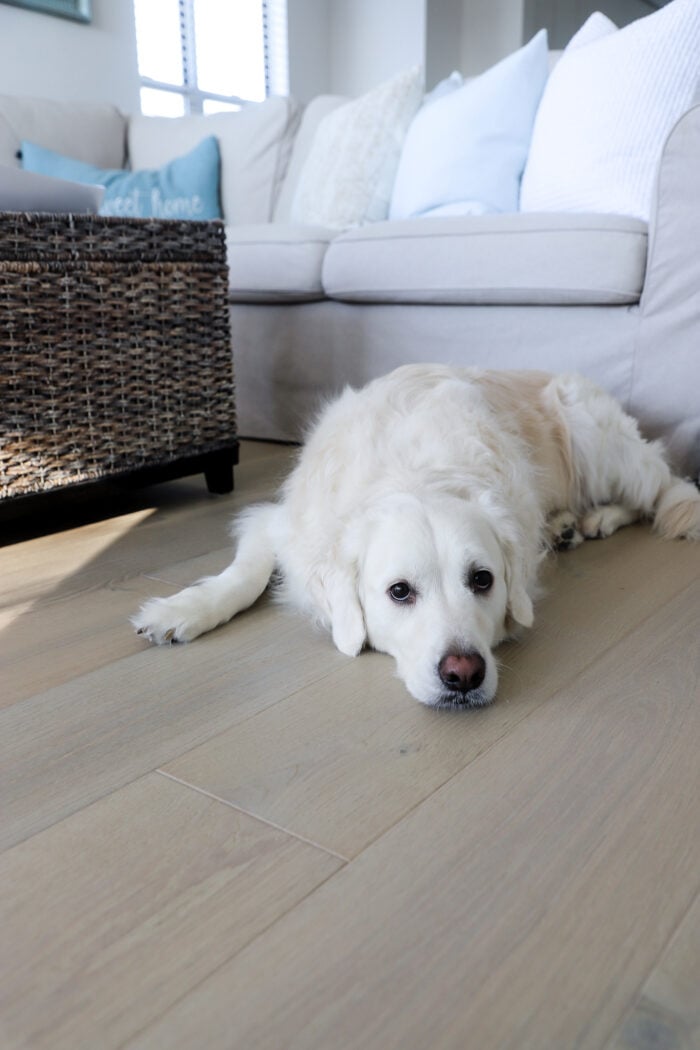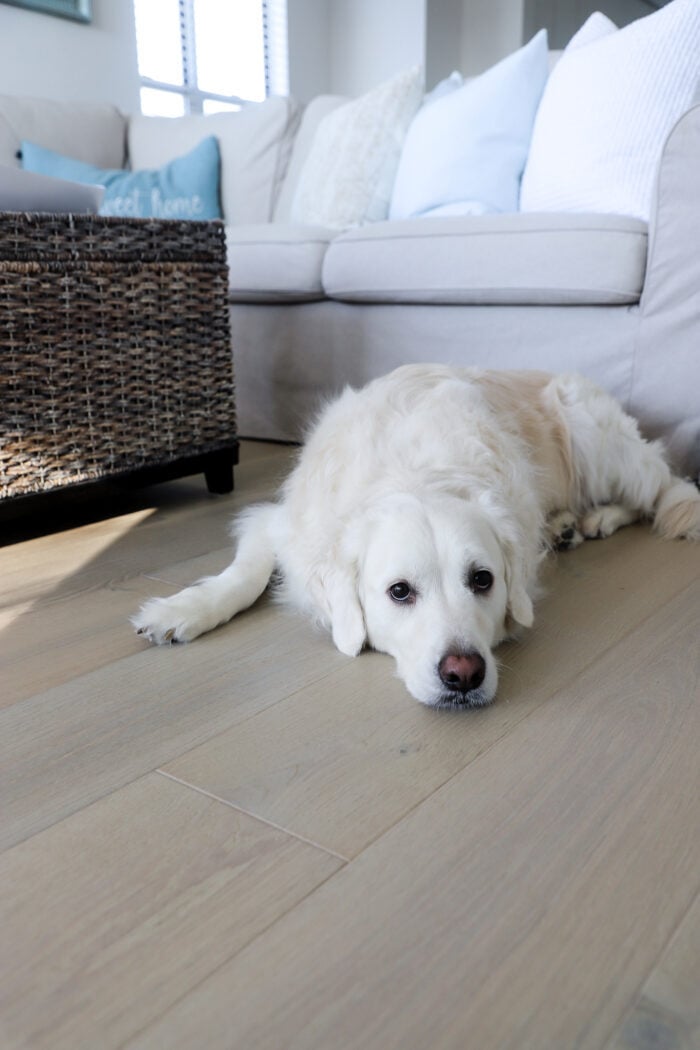 Okay, to be fair, this one is not really a DIY because we did not install the hardwood…BUT we did ALL the prep to get us here so I'm counting it! lol
Get all the details, here.
I hope you enjoyed revisiting these posts from 2020. And I hope they may be helpful to you in the coming year!
Have a wonderful and safe NYE and weekend!
xoxo