Furnture & Decor Transfers Ideas
This post may contain affiliate links. Please see disclosures here.
Beautiful furniture & decor transfers can bump your makeovers up a notch. So many design options to choose from!
Hello beautiful friends!
I hope you have had a wonderful August and wrapping up those summer days. We are moving into fall and as much as I love fall, I'm not ready. It's that pesky winter that follows fall that just ruins it for me! ;)
Today I thought I'd share something I love to work with when doing makeovers.
Decor Transfers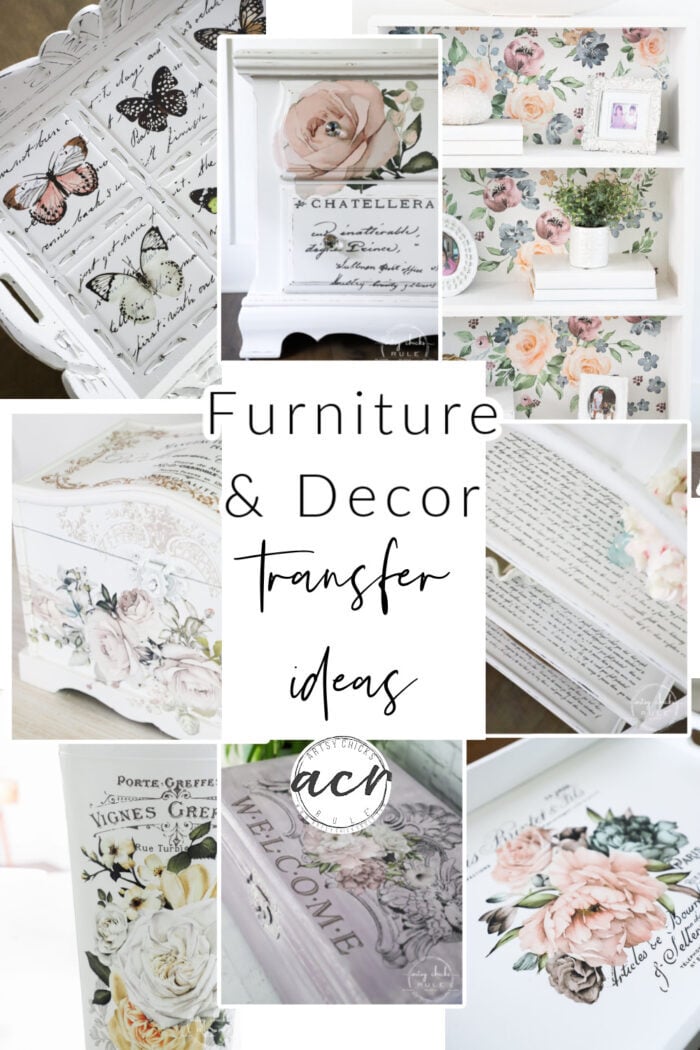 Furniture transfers, and such. I just love them and I love the beauty they add to any piece whether it is furniture or decor.
I'm rounding up a few of my favorites all in one place to provide easy inspiration for your next project.
Enjoy!
Before I get started showing all these beauties to you, I want to let you know that I have a collection of these transfers in my shop, here.
Decor Transfers For Furniture & More
Furniture Ideas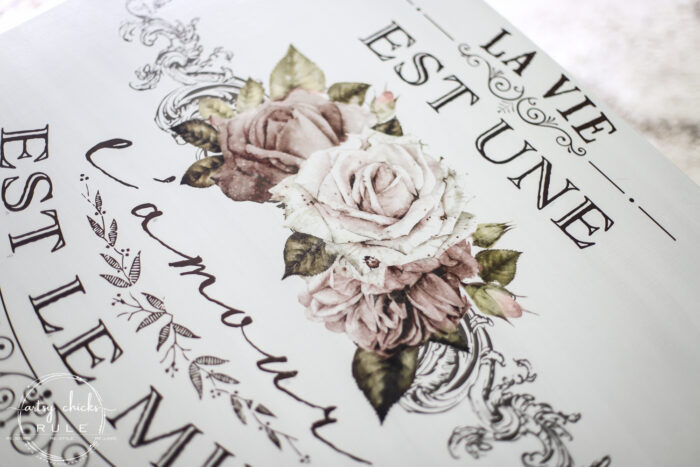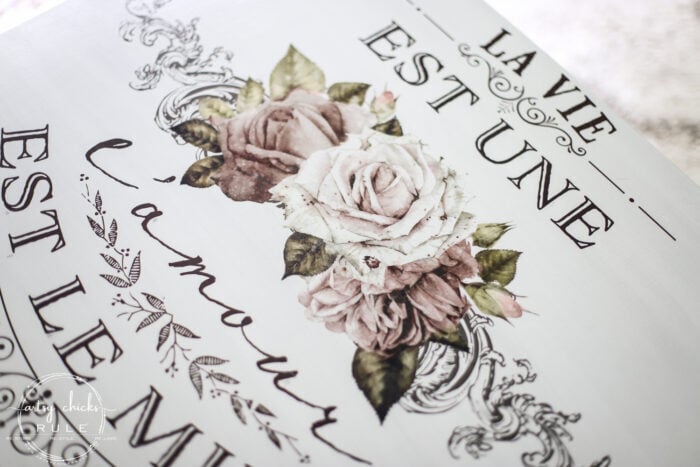 This pretty coffee table got a brand new look.
See more, here.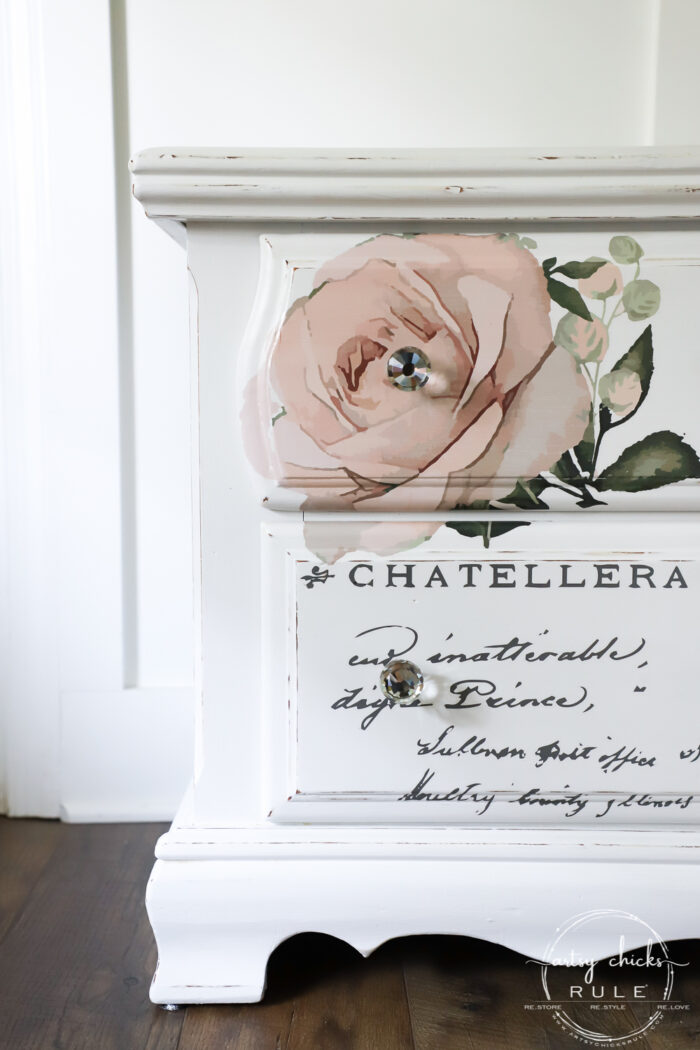 I think this nightstand turned out so sweet! The decor transfer really bumped it up a few notches.
See more, here.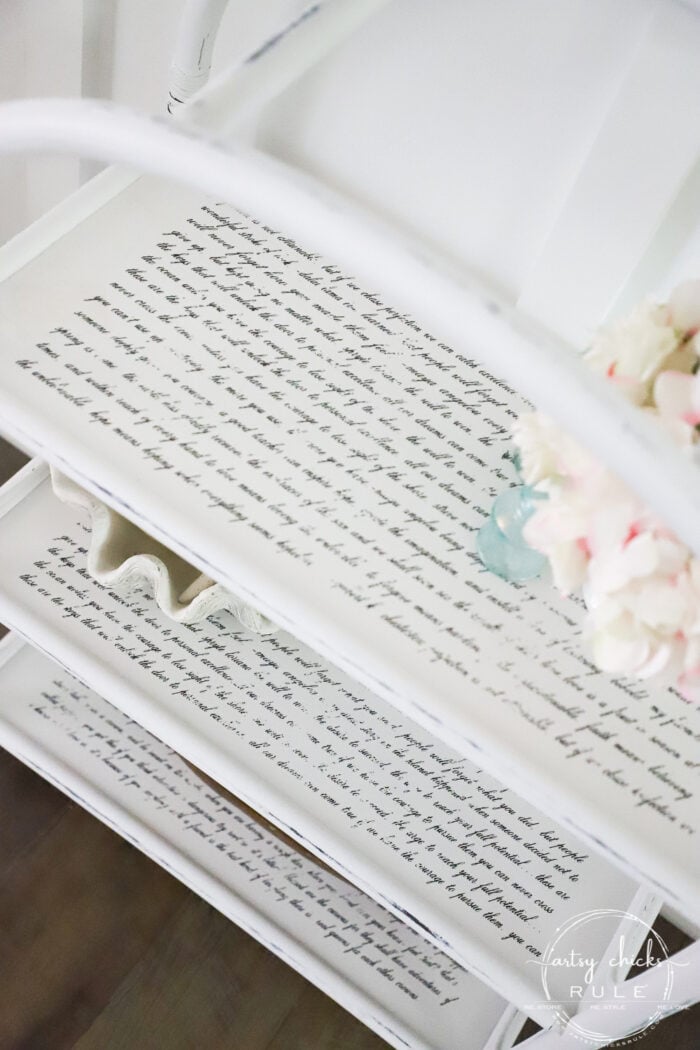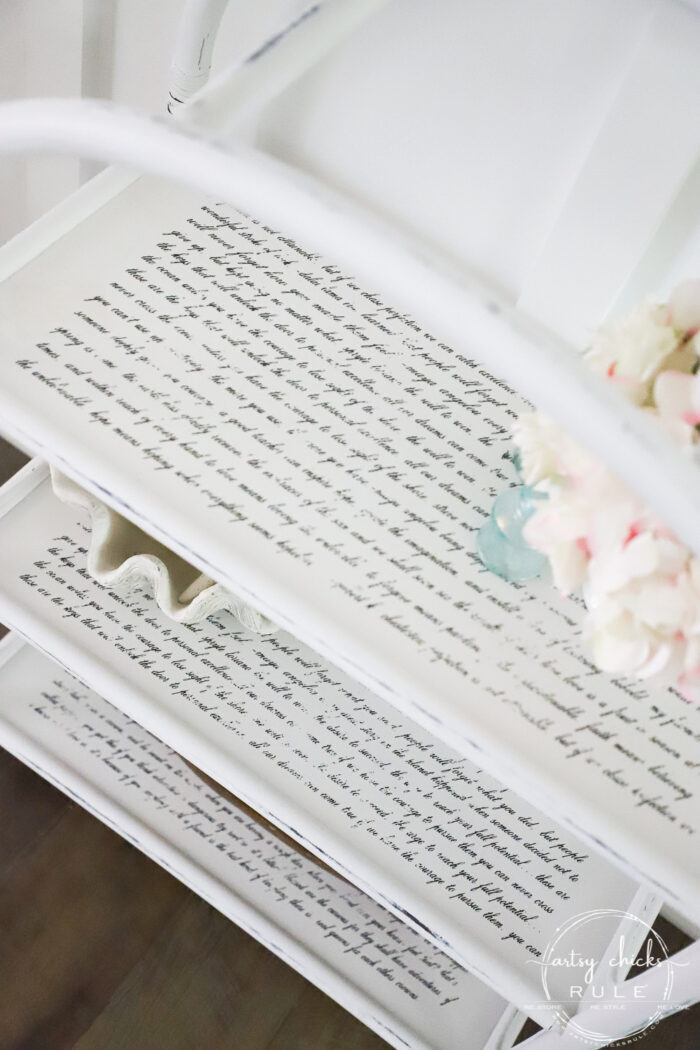 There's just something I love about script. What a difference it made on this shelf.
See more, here.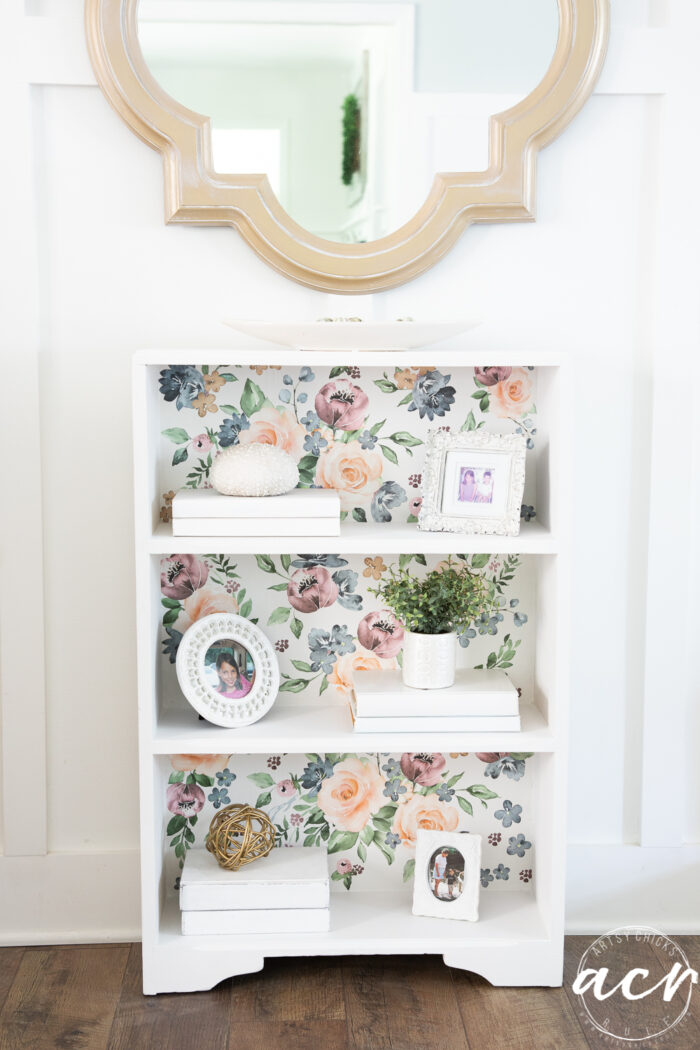 And the latest…this adorable little bookcase. Look at how that floral furniture transfer really livened up this sad little thrifty find.
See more, here.
Decor Ideas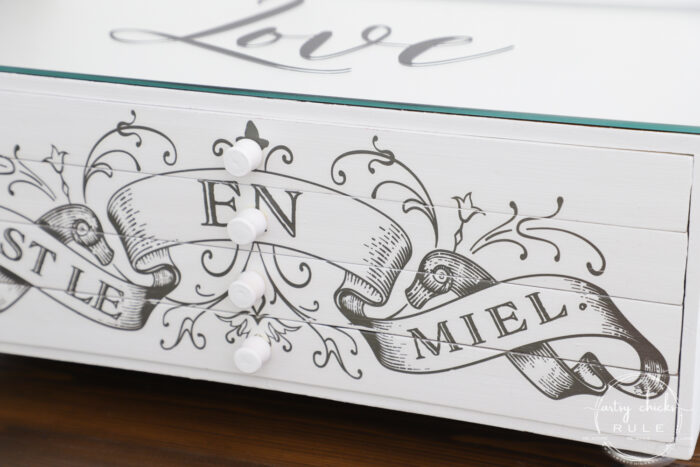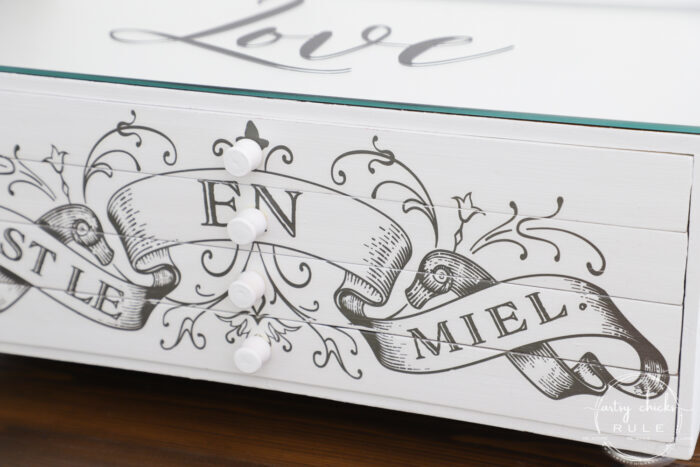 Boring white jewelry box? No way, not with this pretty decor transfer.
See more, here.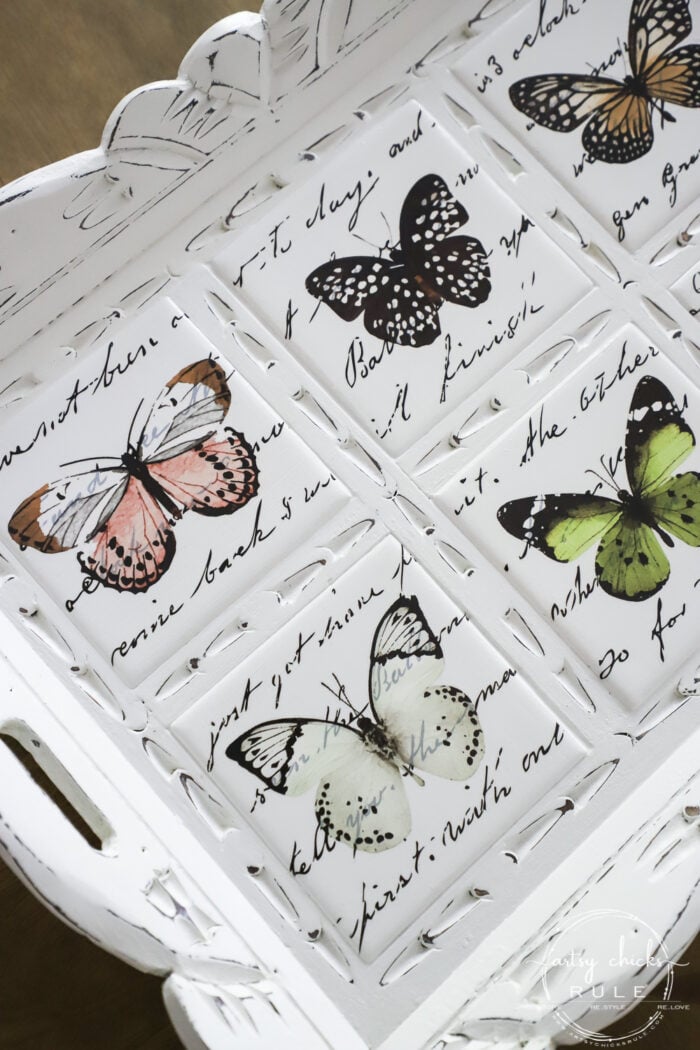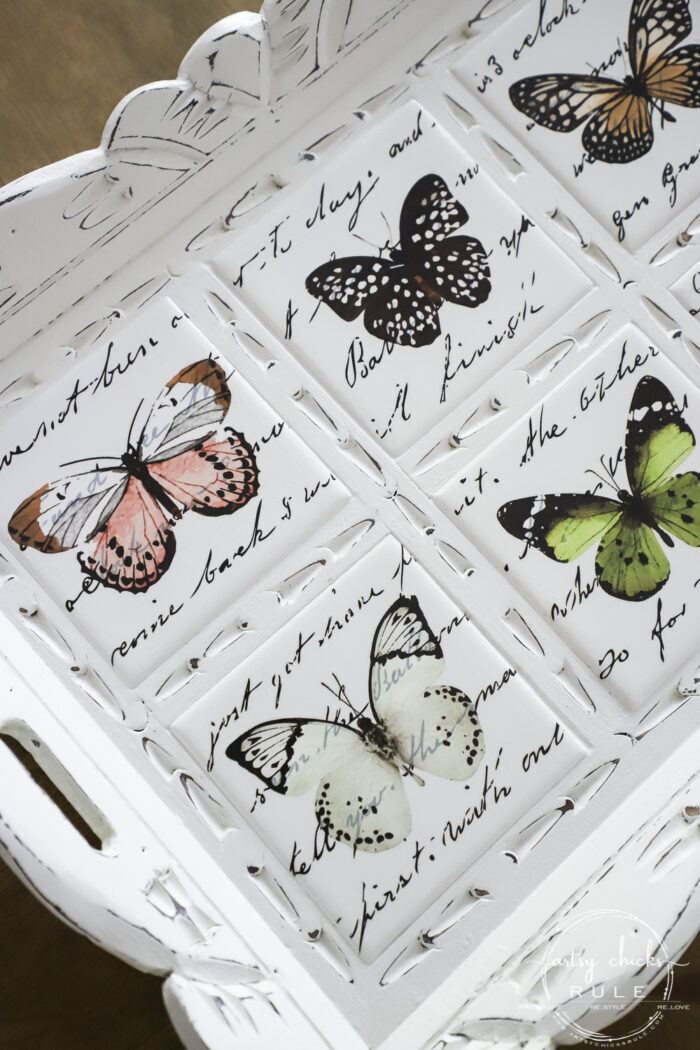 Remember this pretty?? One of my absolute favorite decor transfers and projects!
See more, here.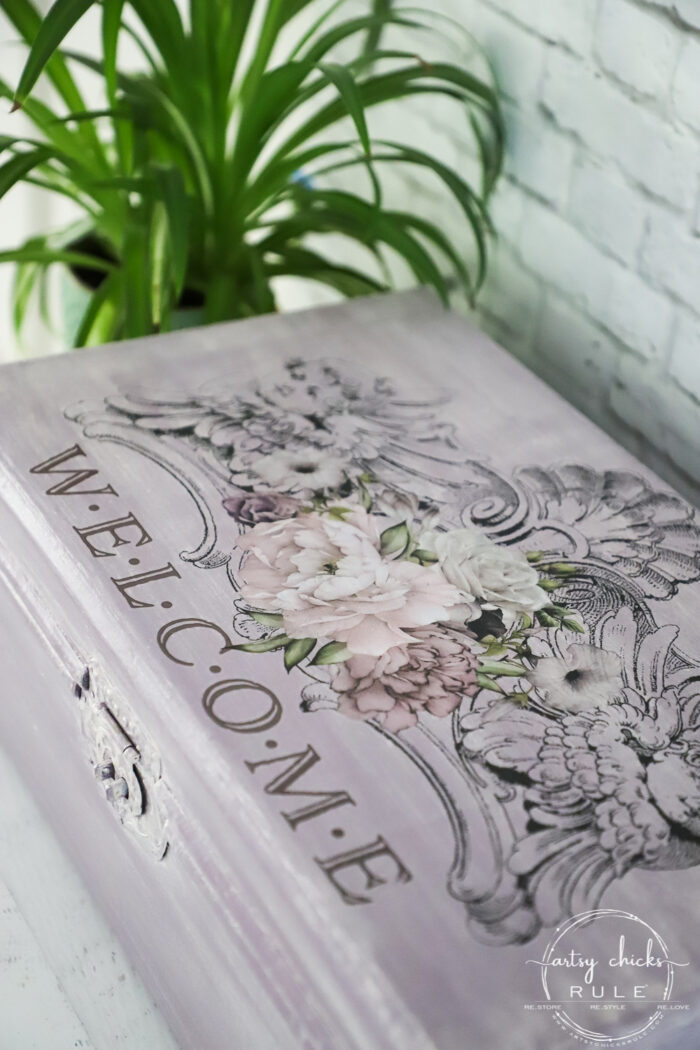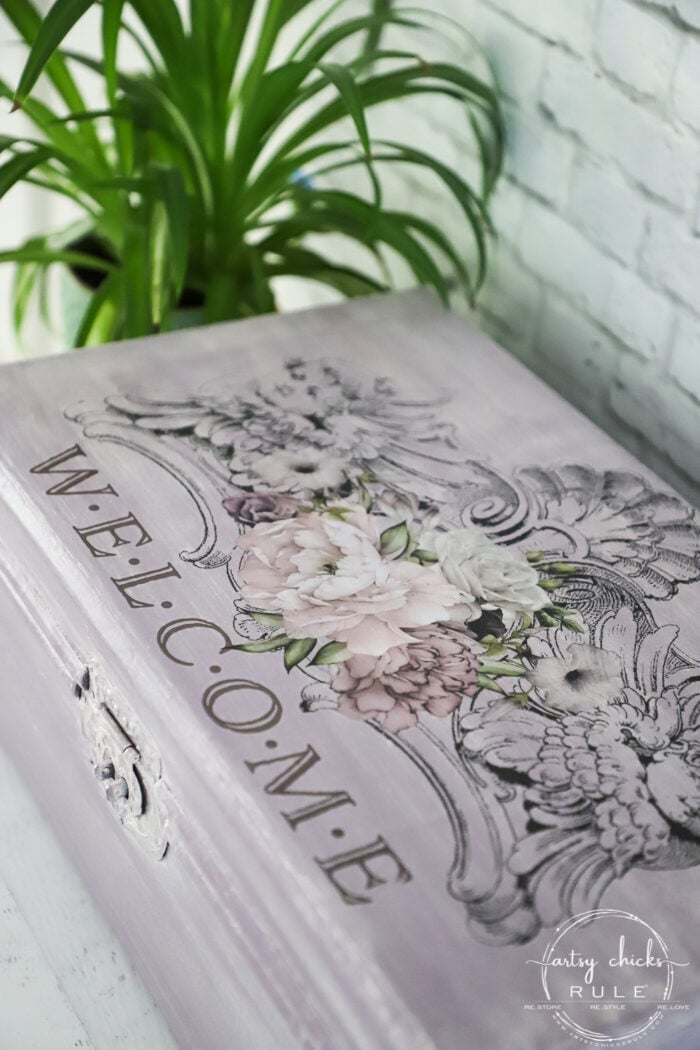 This pretty decor transfer turned this thrifted box into a "welcome" box for guests.
See more, here.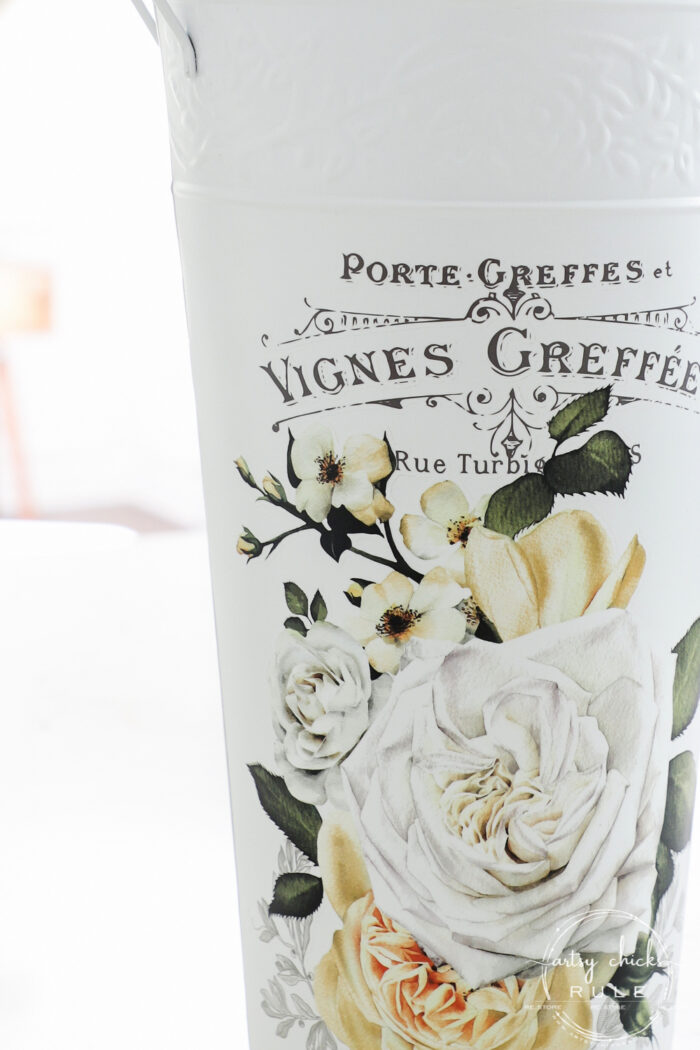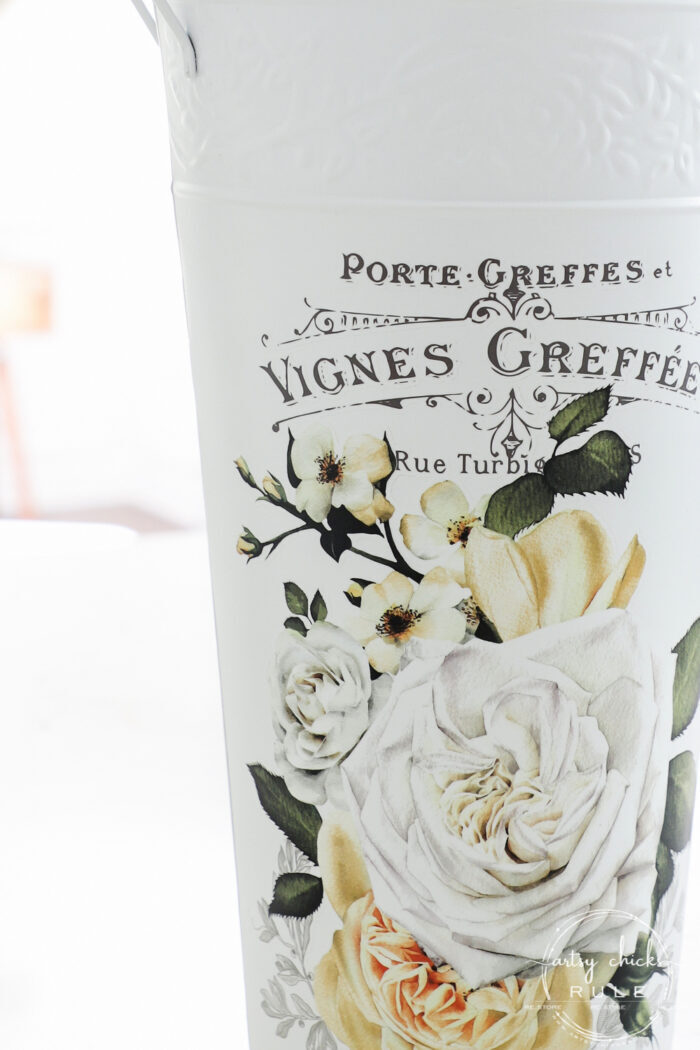 Another one of my favorites was this French floral bucket perfect for filling up with gorgeous blooms.
See more, here.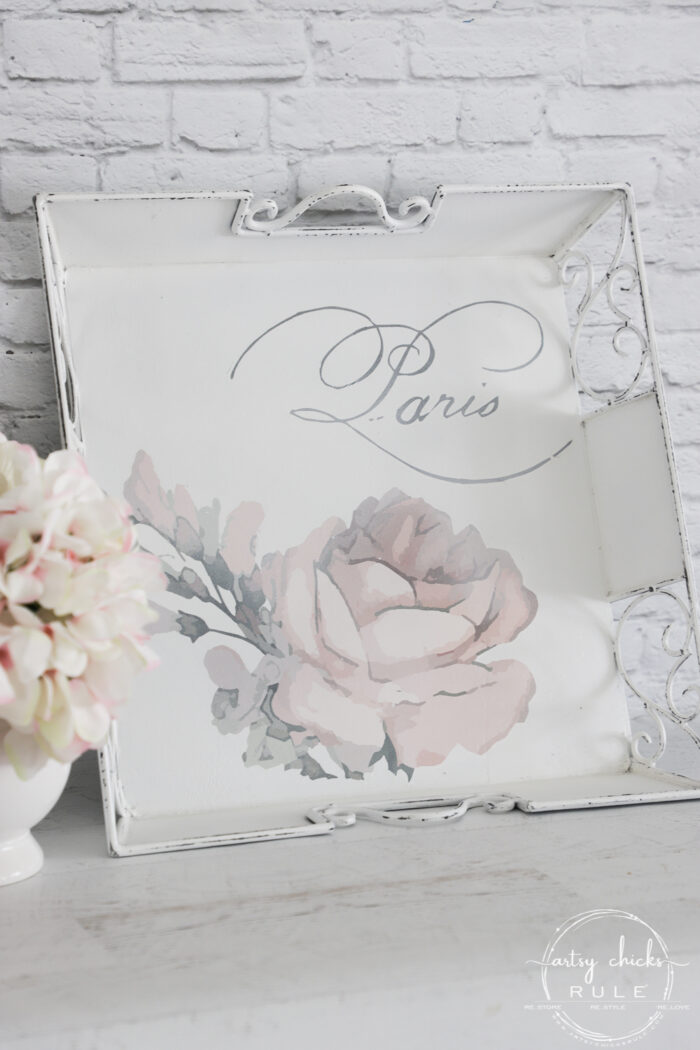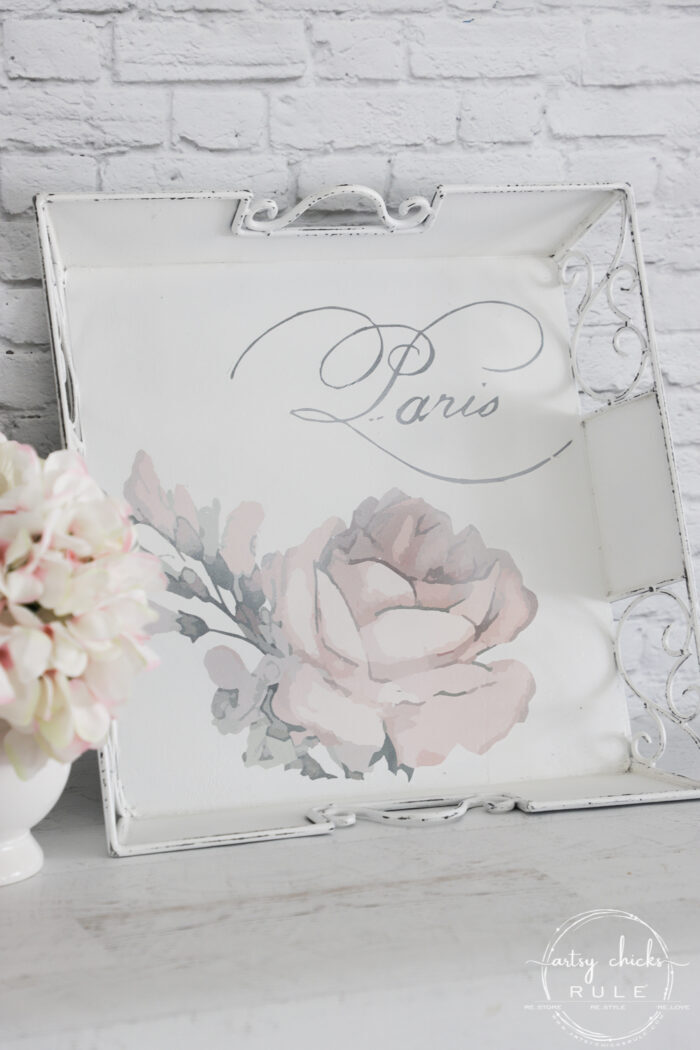 Soft and sweet. Lovely pink rose tray.
See more, here.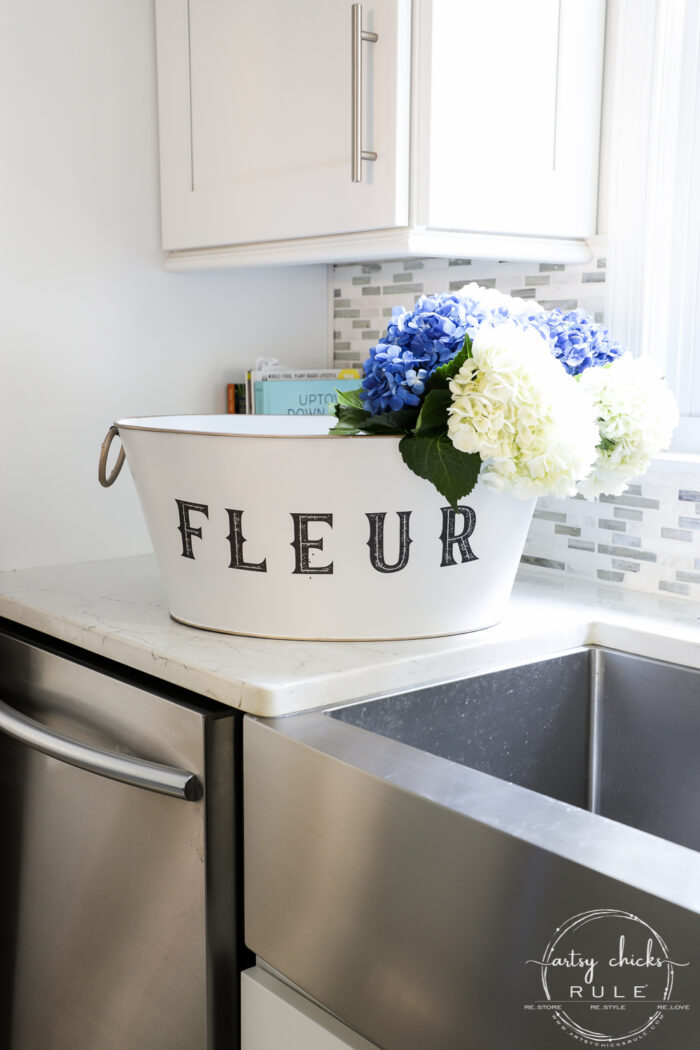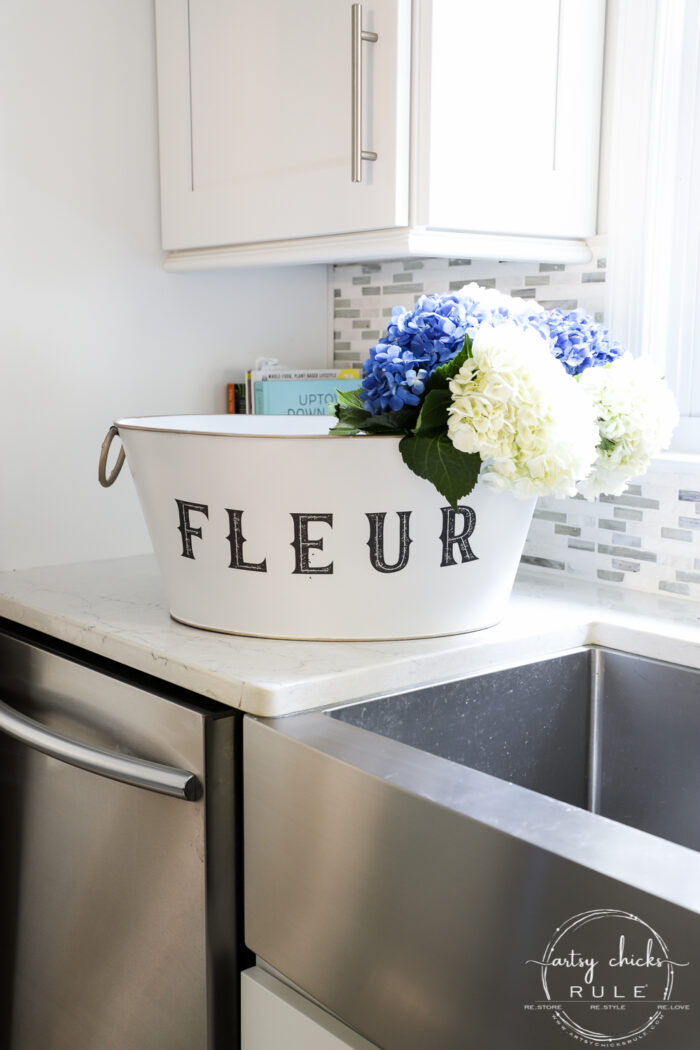 Such a simple addition but it adds so much!
See more, here.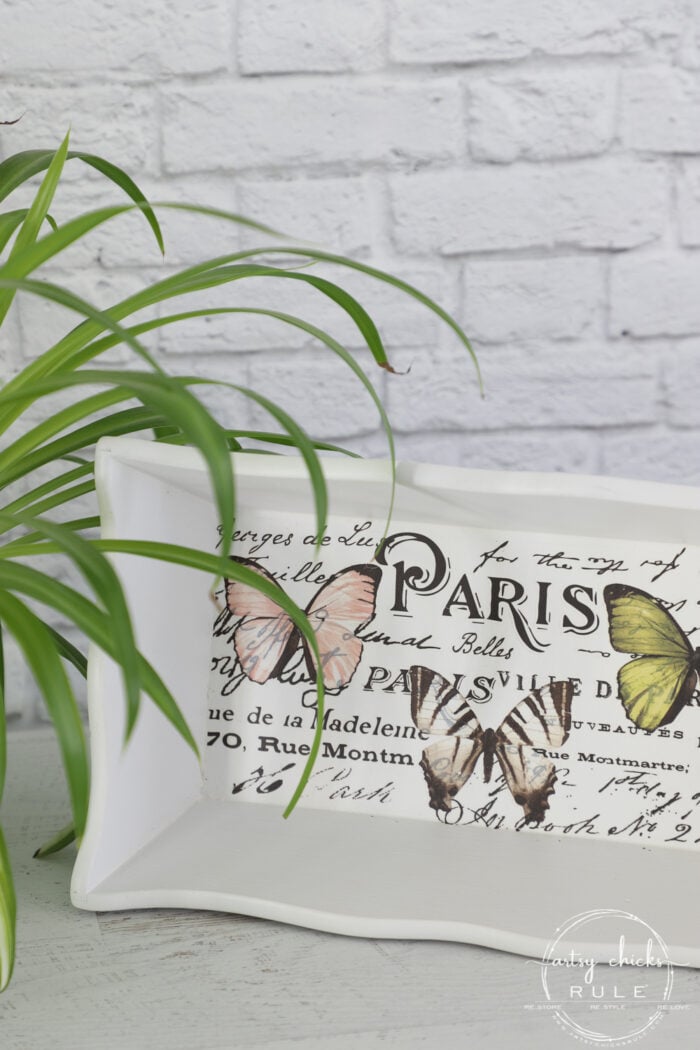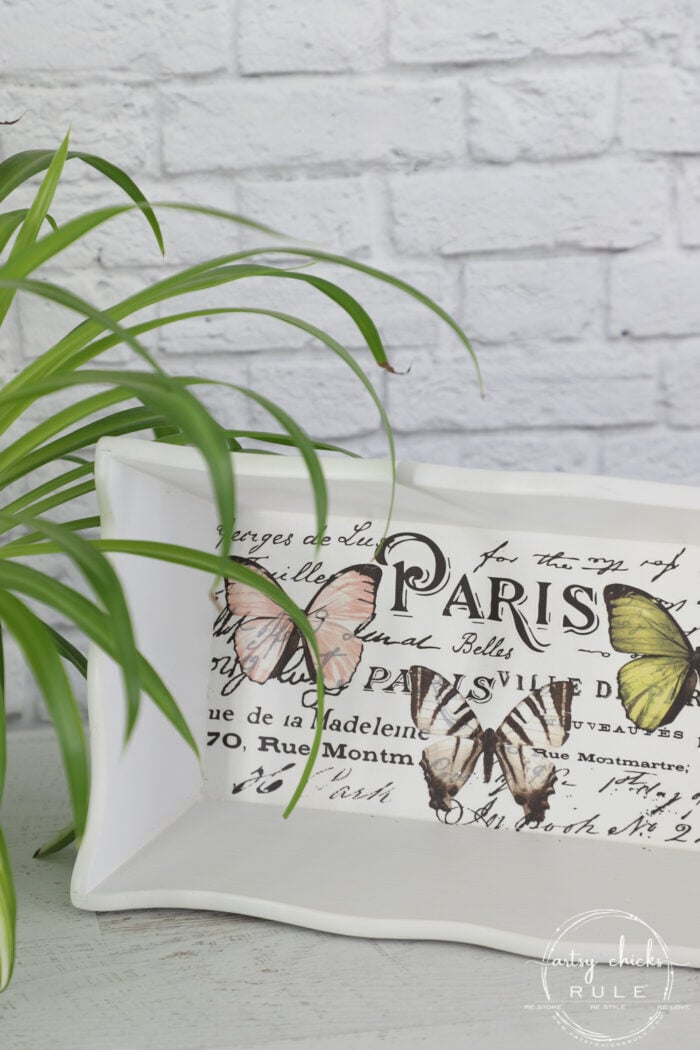 More of those beautiful butterflies and script on this tiny box.
See more, here.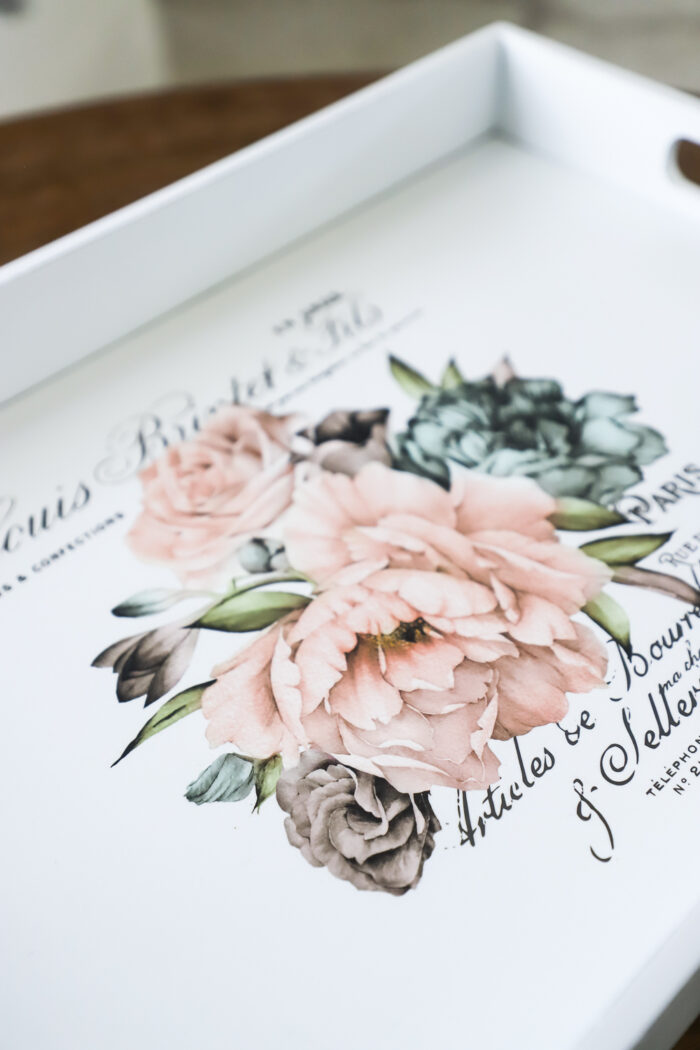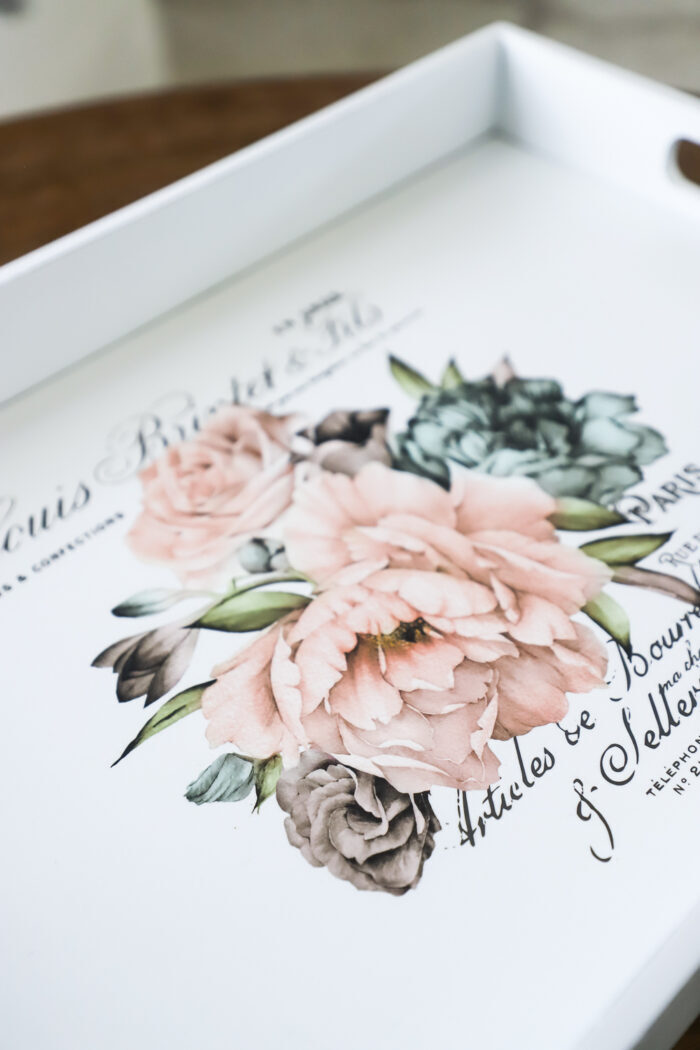 I love this one so much. Makes a beautiful centerpiece!
See more, here.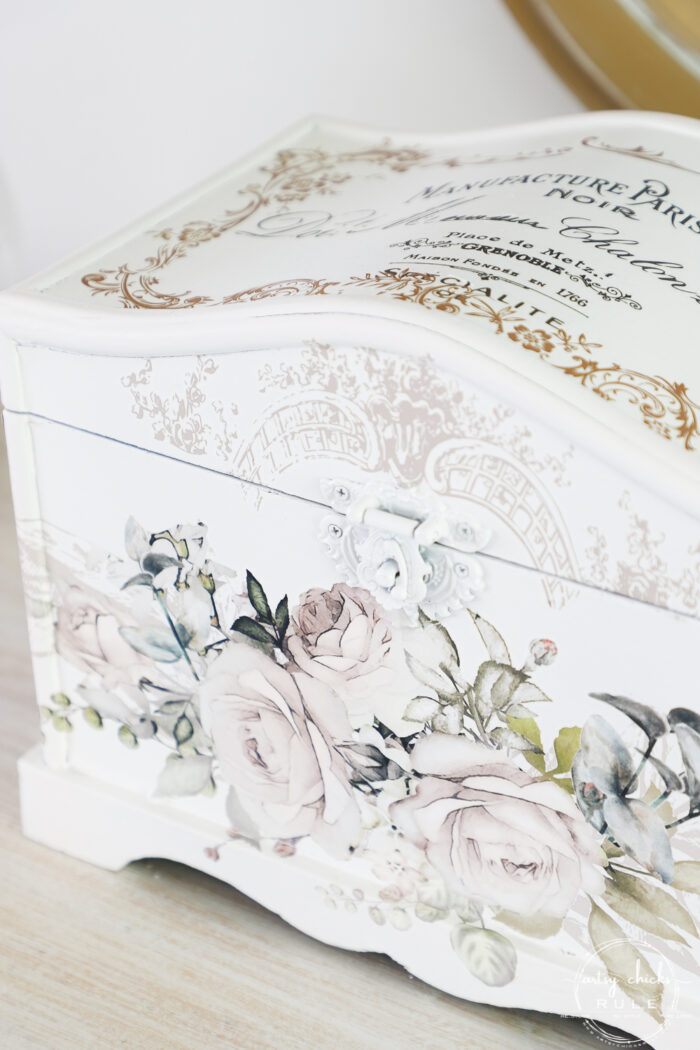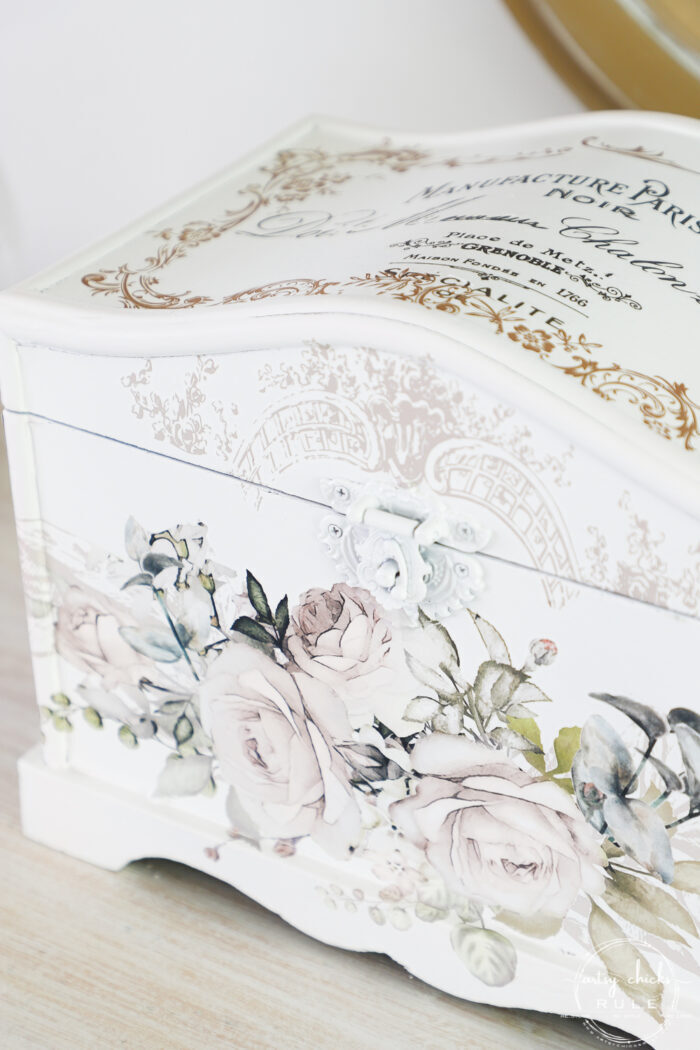 And lastly, another of my very favorites! I love how I managed to piece so many different furniture transfers together on this one to come up with this lovely.
See more, here.
I hope you enjoyed seeing these all again AND all in one place. It definitely makes it easier when you are looking for inspiration for your next piece.
PIN it to save it!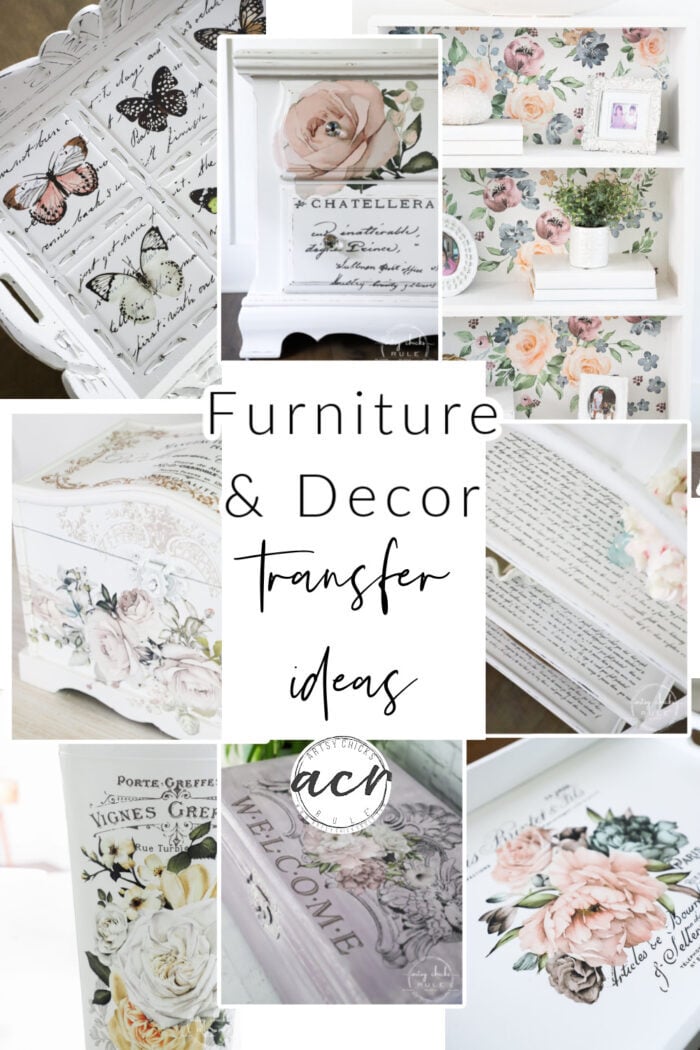 I hope you have an amazing weekend!
xo