This post may contain affiliate links. Please see disclosures here.
Easy fall wreath idea…the perfect way to transition from summer to fall…simply and inexpensively!
Hello beautiful friends and happy September!
I switched out my summer porch for fall this past weekend and today I'm sharing a super simple, easy fall wreath idea. A way to transition from that summer look to fall.
If you missed my summer porch, you can see it here > Black and White Porch Decor
I did have the hydrangea wreath on the door for part of the summer but also used a plain green eucalyptus wreath too. And that is what I'm going to show you how I changed it up for fall.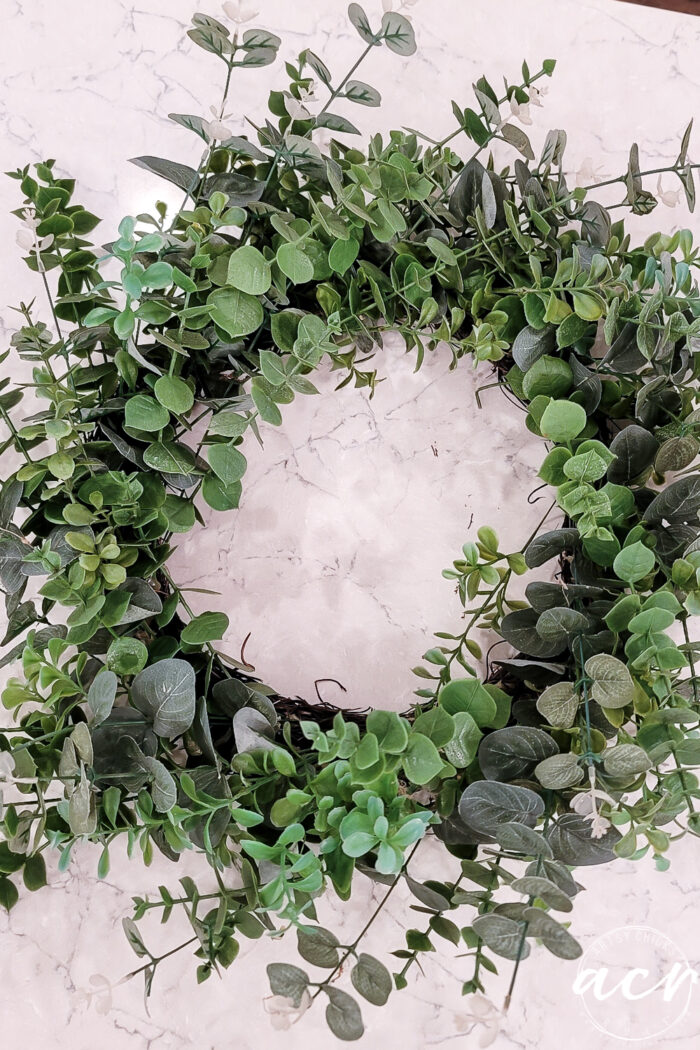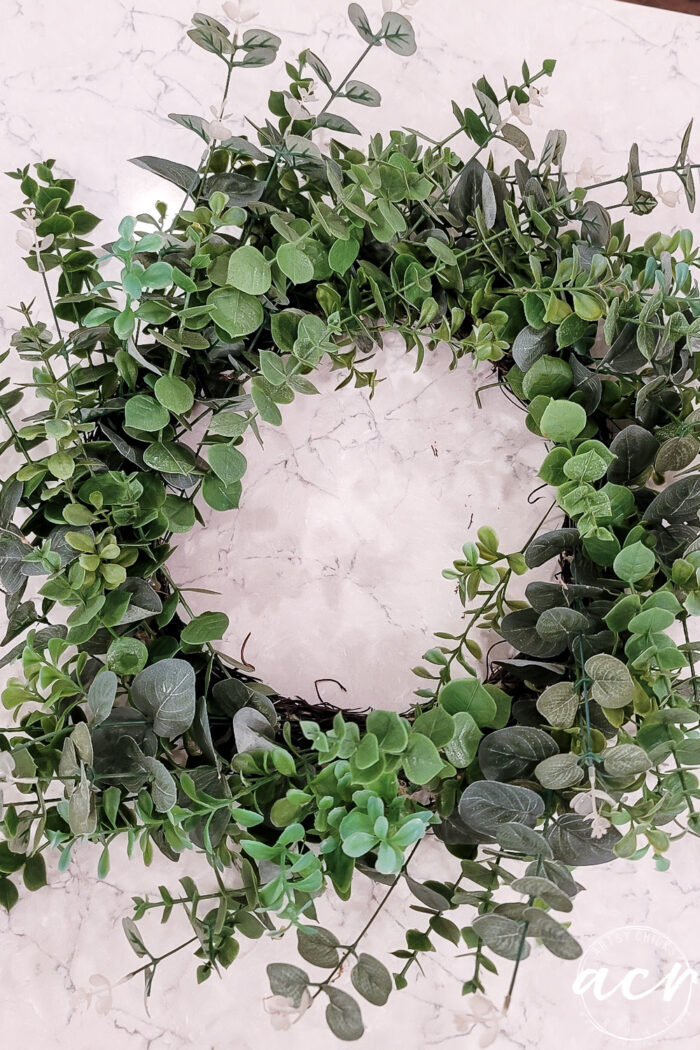 Just a simple faux wreath I found at TJ Maxx or Marshall's several years ago. I love it because it's simple and fresh looking. It really goes with any season for that reason alone.
But I thought I'd kick it up a notch and give it a bit of fall.
I ran over to Michael's and bought a few early fall flora. (sunflowers, etc) Sunflowers are my way to ease into it without completely letting go of summer.
I love fall but I go kicking and screaming into it because that darn winter is right around the corner after it and ugh, my least favorite season!
Easy Fall Wreath Idea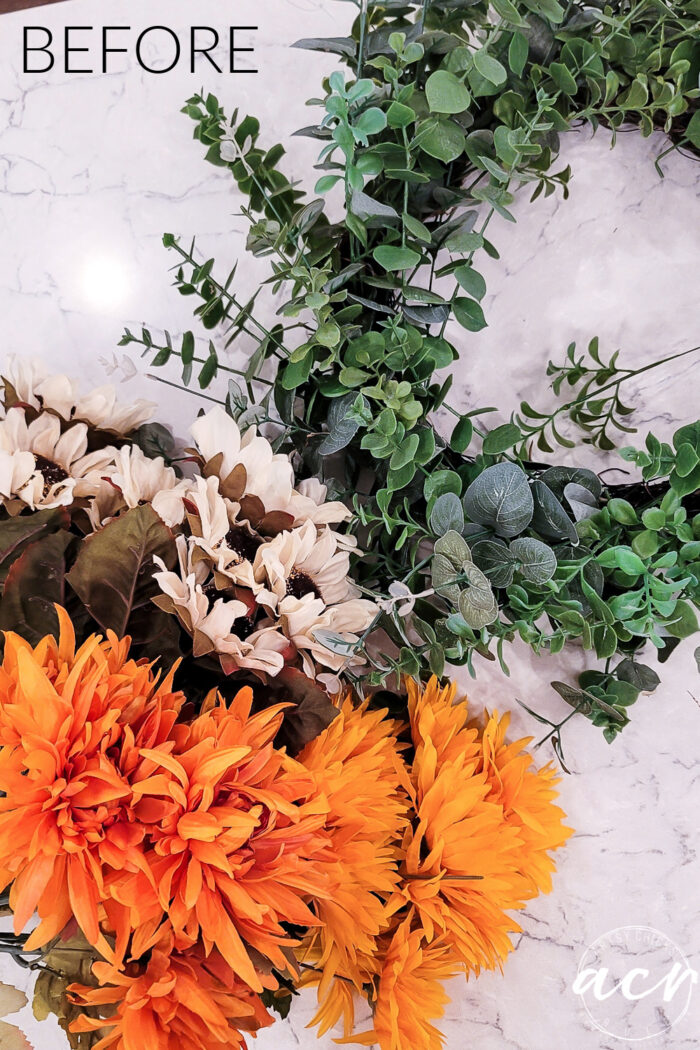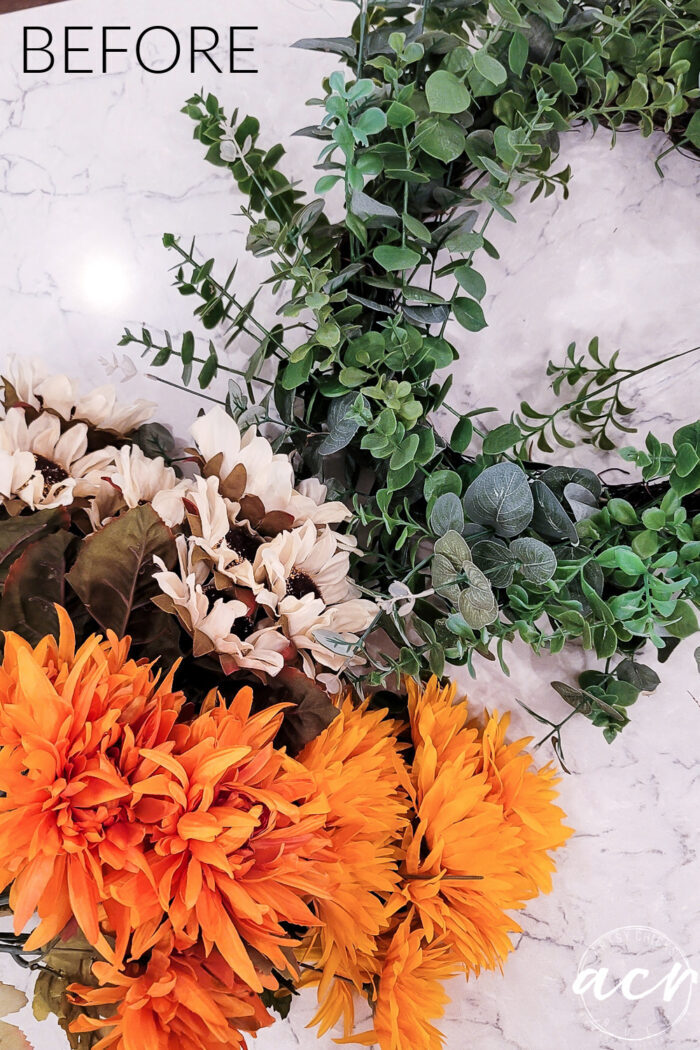 A similar wreath I found for you…here.
I didn't use any glue or anything to permanently keep these in. I just stuck them in and they actually stay really well.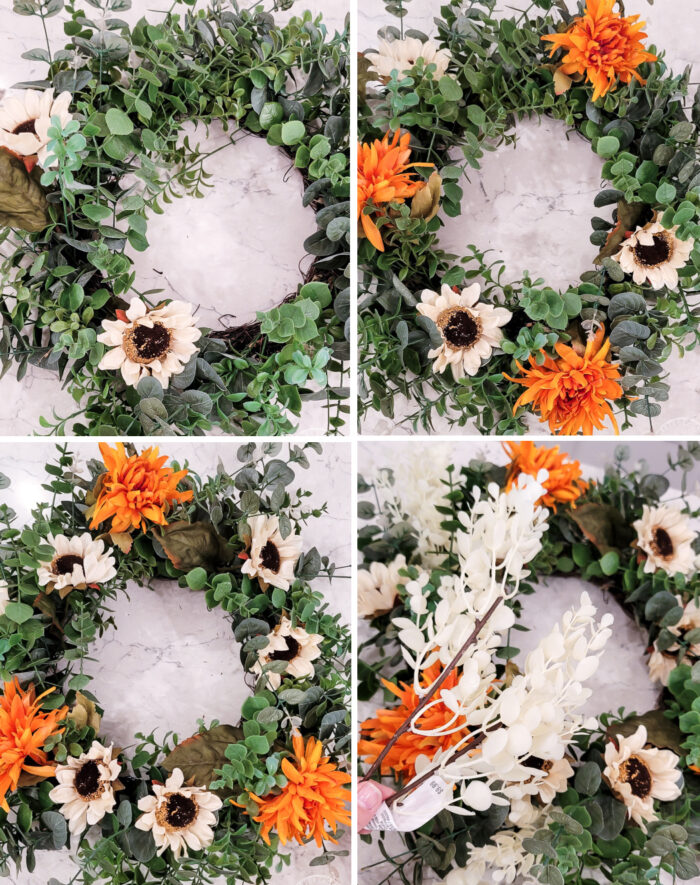 I just cut and placed (stuck) the stems in and around the green wreath.
I adjusted as I went. Then I found the off-white bunch (last bottom right photo) in my stash and stuck a few of those in too.
That's it!
And now I have a "fall" wreath.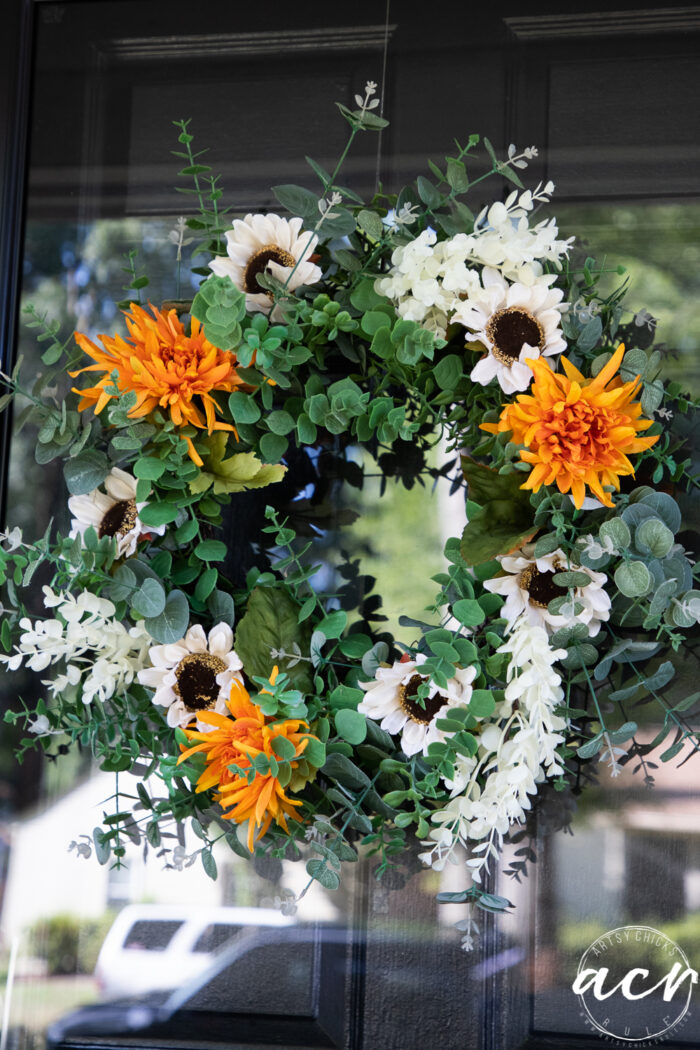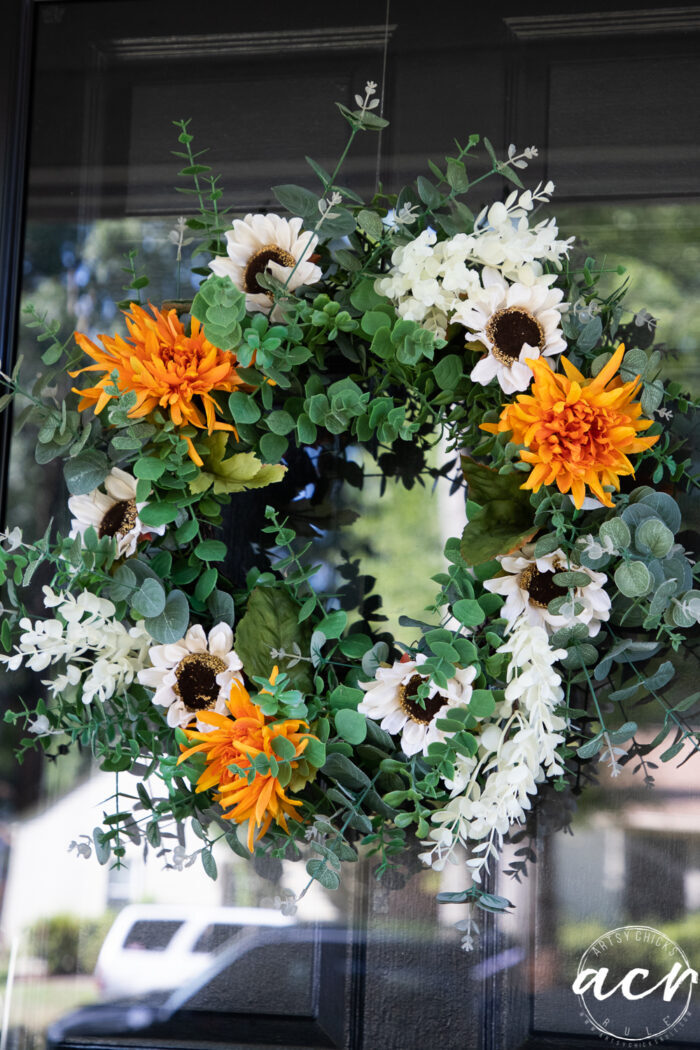 Late summer, early fall-ish. Perfect.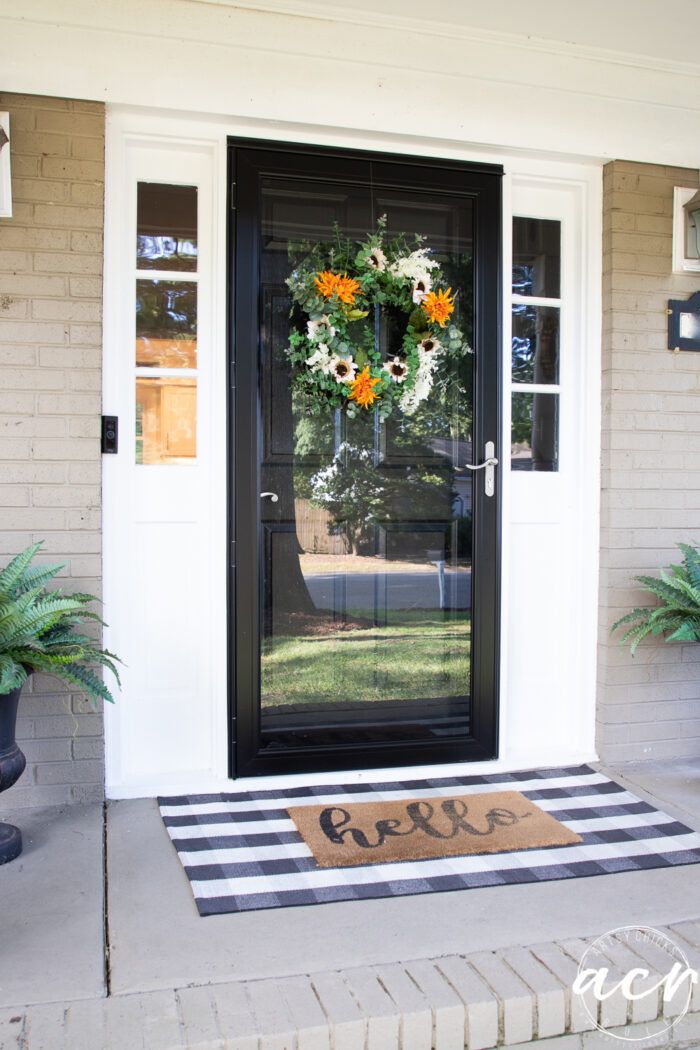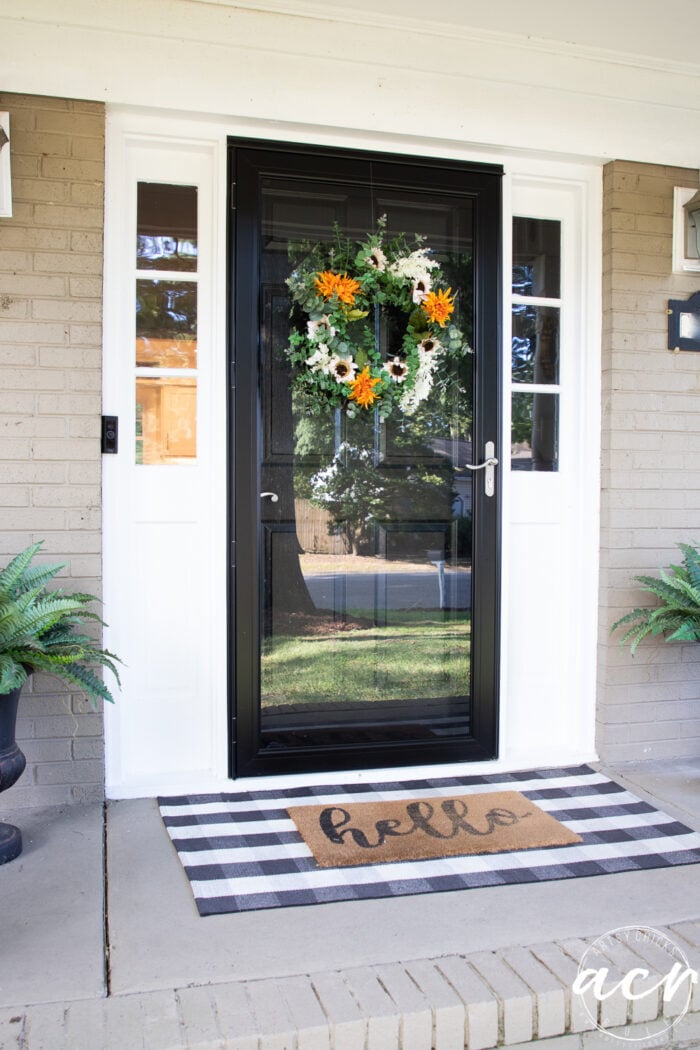 You can find the exact rug, here.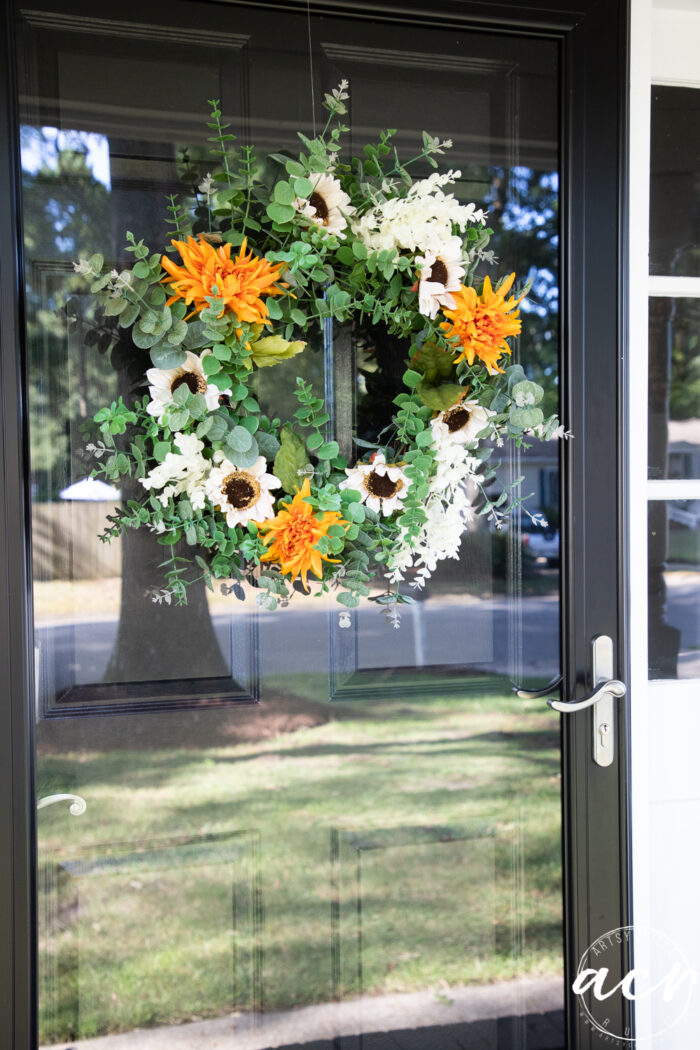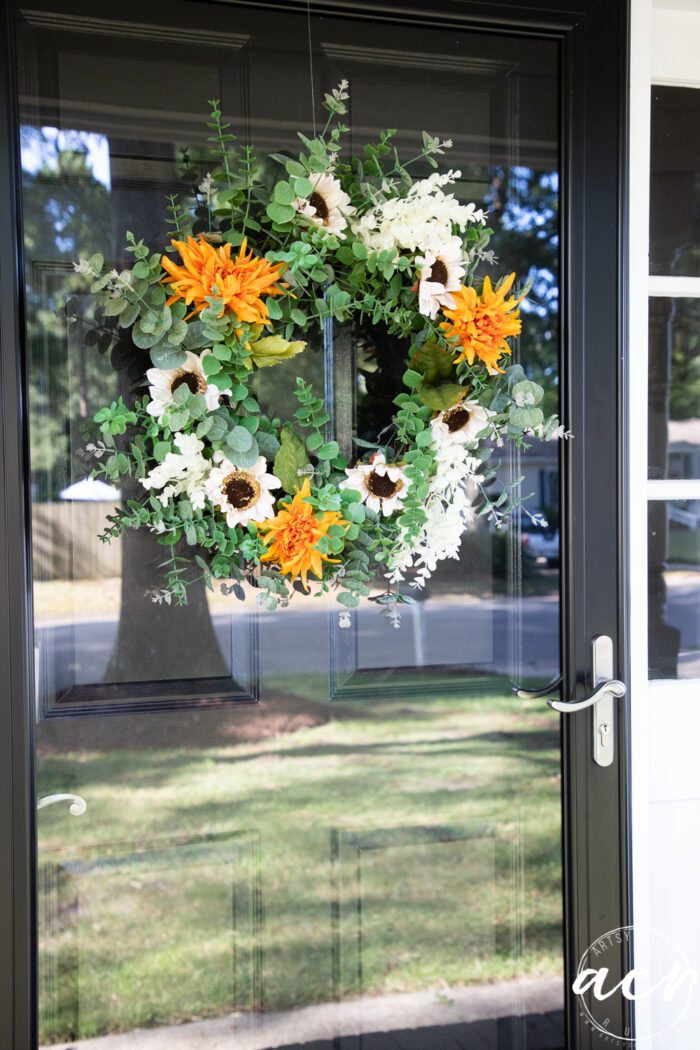 I'm so happy with how it turned out AND how easy it was to switch up.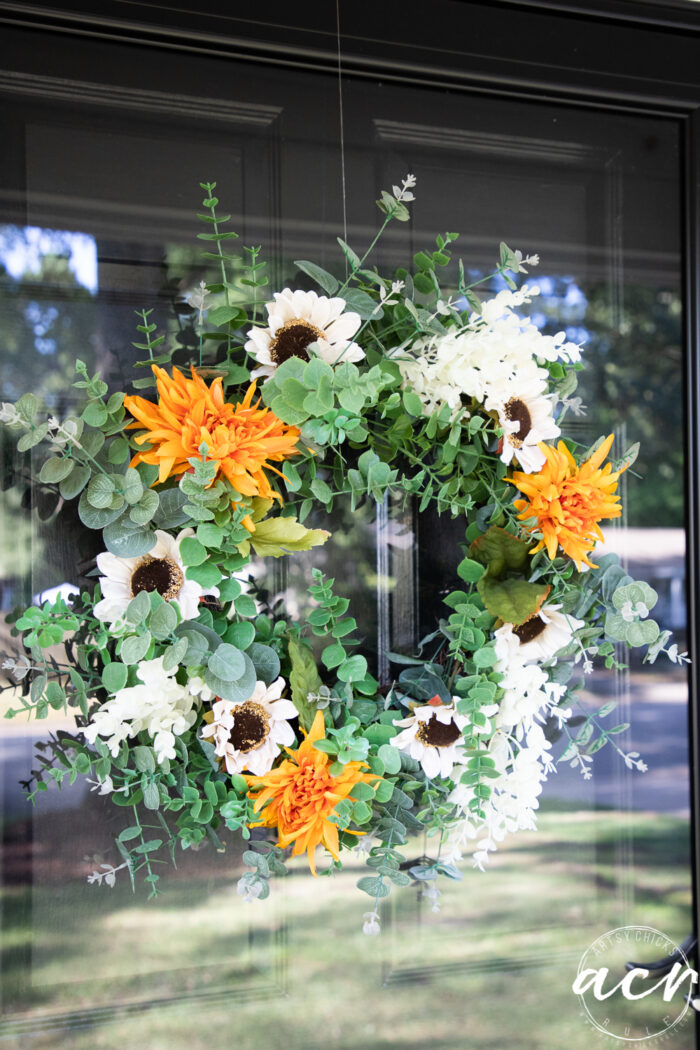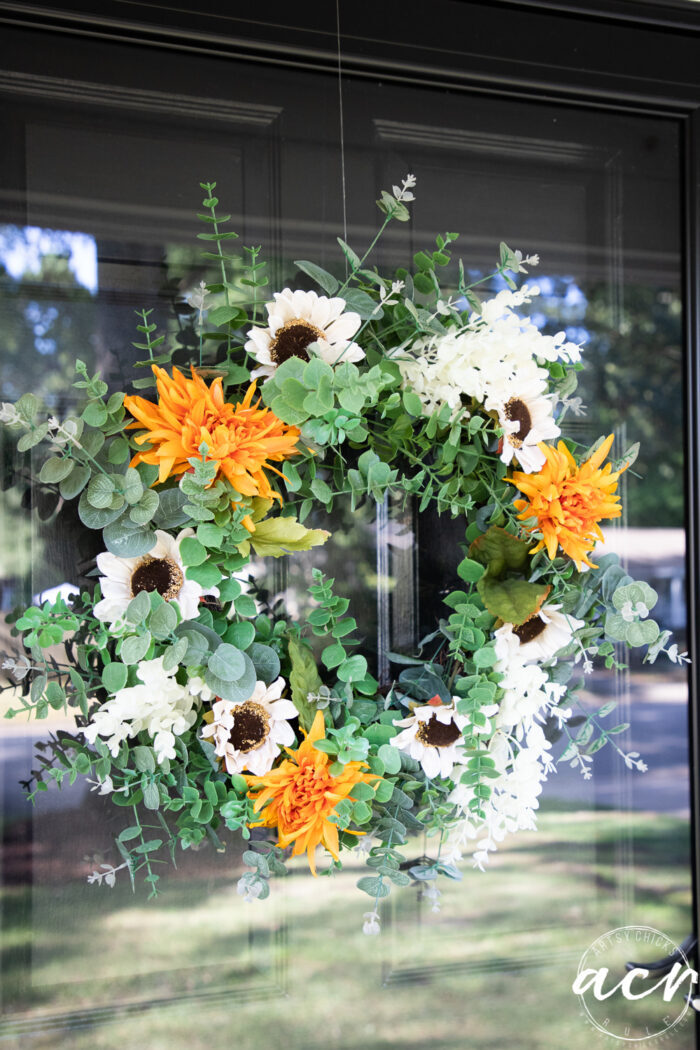 It's a great way to use what you have.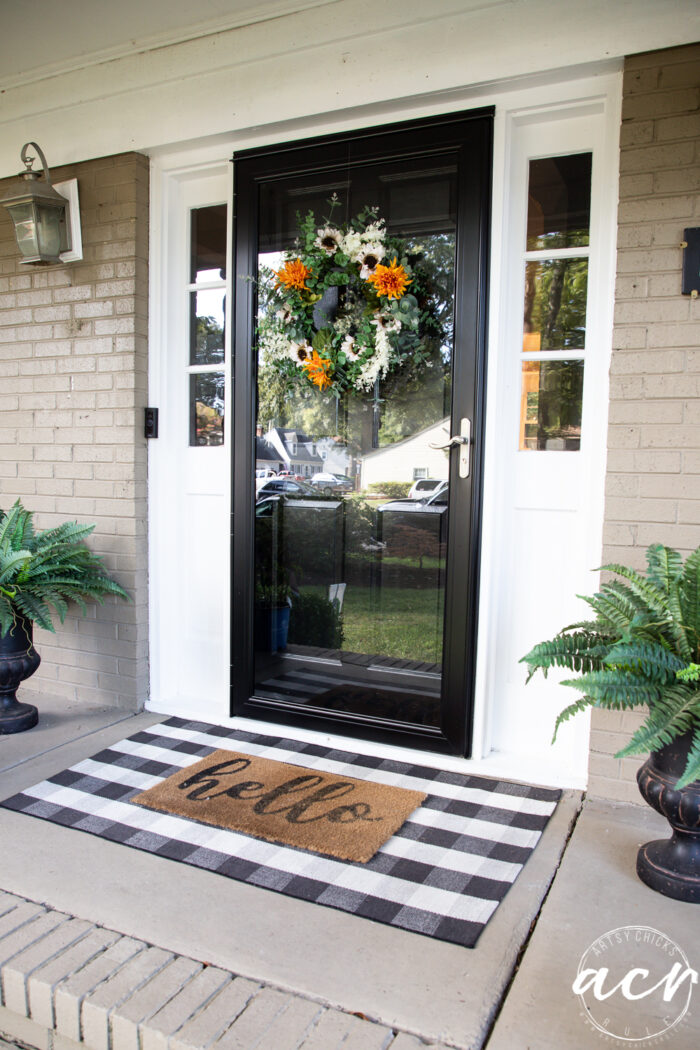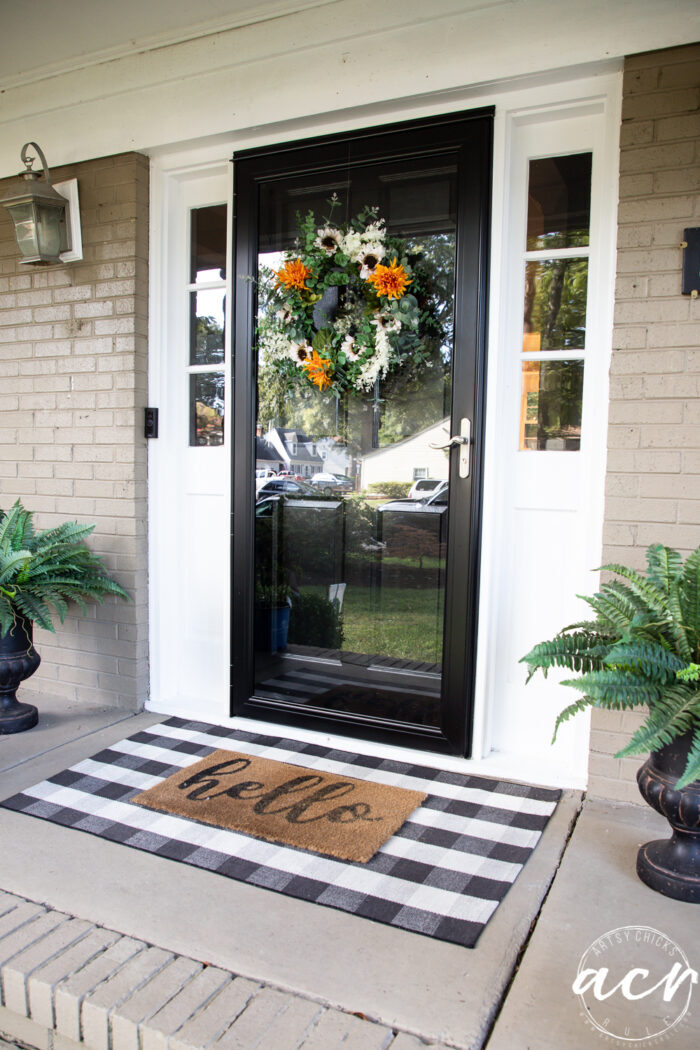 Happy fall, ya'll!
PIN it to save it!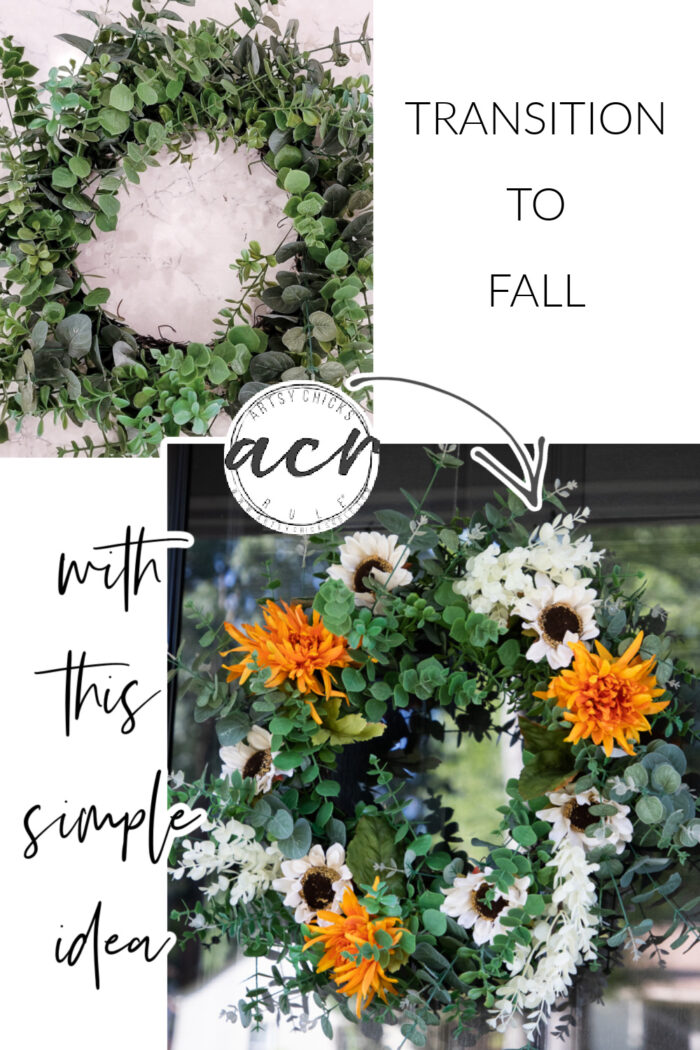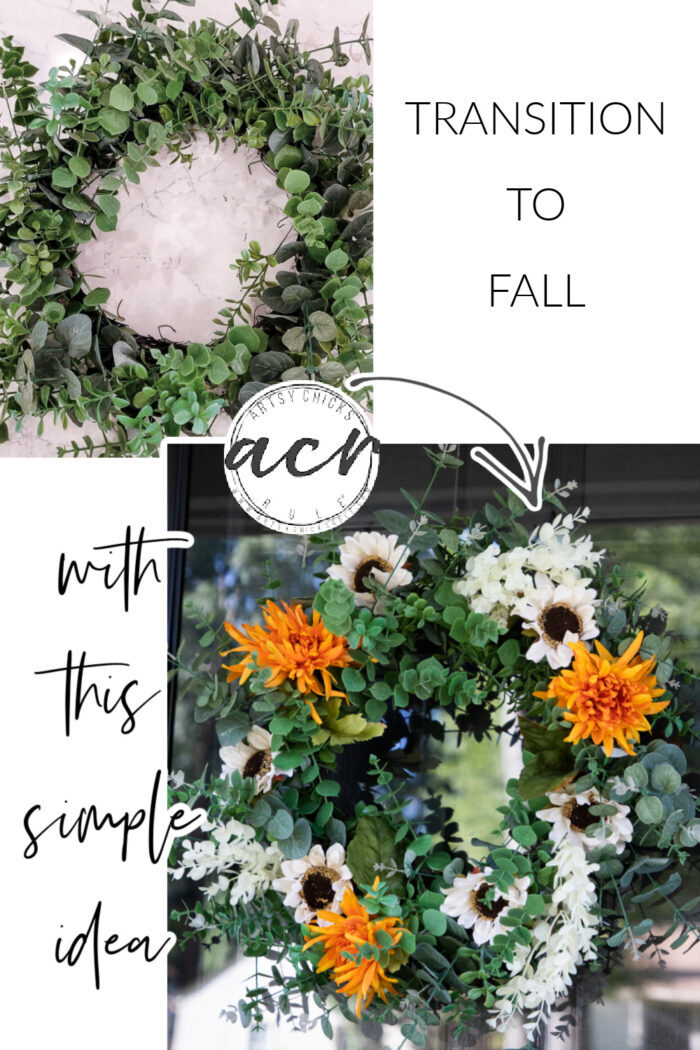 Have a wonderful rest of the week! I'll be back on Friday with an oldie but goodie!
See you then!
xo