Galvanized Metal Gather Sign (dollar store & scrap wood!)
This post may contain affiliate links. Please see disclosures here.
This metal gather sign made out of a dollar store find and a scrap piece of wood is the perfect addition to your fall decor! (and so simple to make!)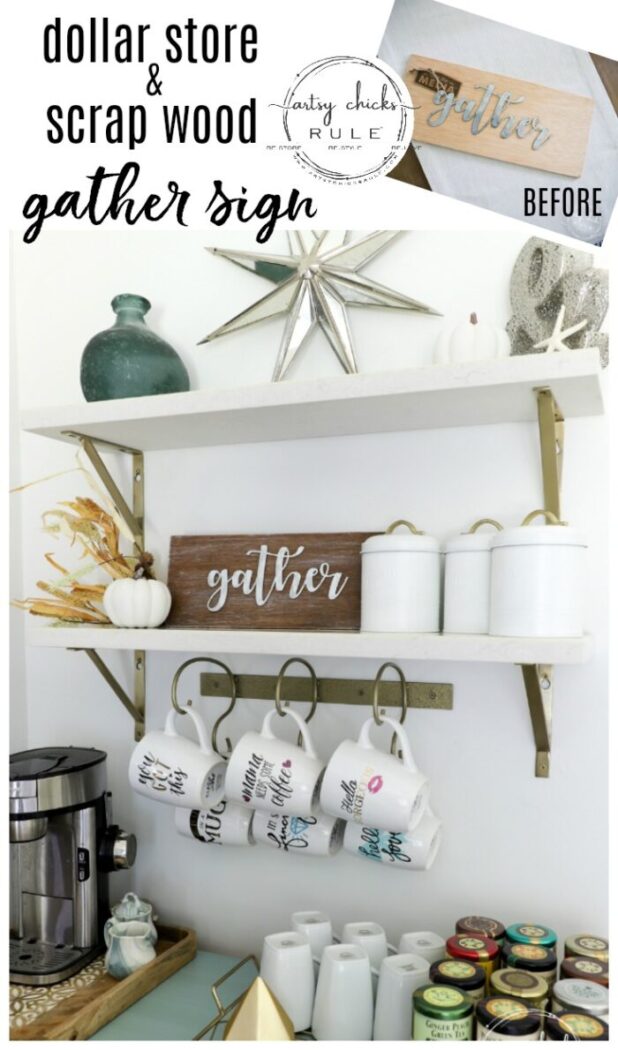 Hello beautiful friends!
First things first… have y'all entered my GIVEAWAY yet??
Hop on over there and enter if you haven't yet! >>> GIVEAWAY
I hope you had a wonderful fall weekend. It is finally starting to feel like fall around here…most days anyway. ;)
We are getting stray hot days still but mixed in with cooler temps.
I'm feeling like making all the things fall now!
Like this metal gather sign I picked up at the dollar store months ago. All I did was pair it with a scrap piece of "shiplap" wood.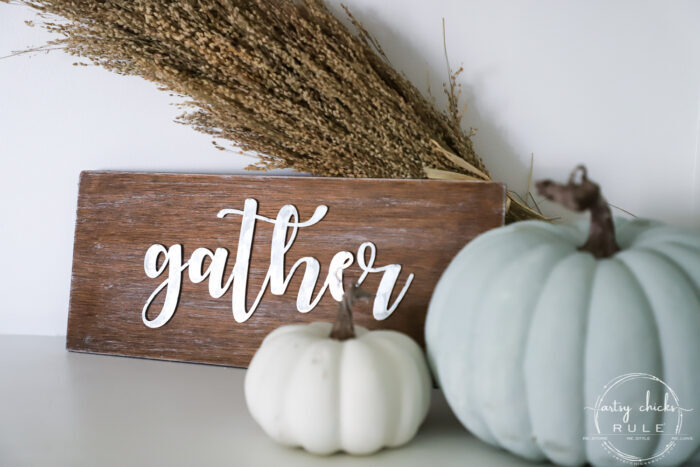 Here's what I started with.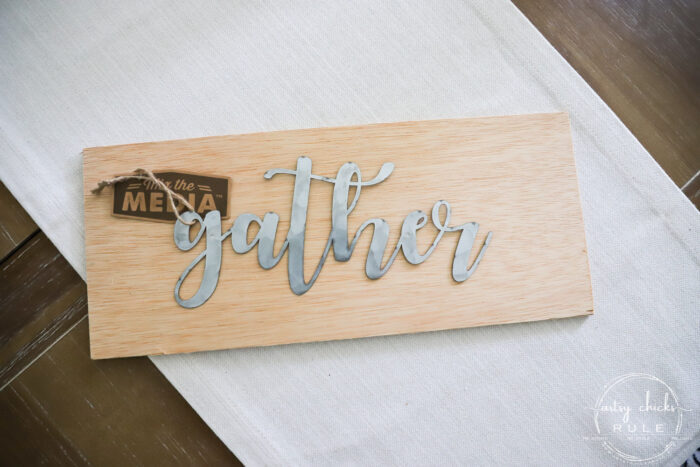 The wood I used was leftover from our DIY faux shiplap project we did in our coastal farmhouse laundry room. (and recently in our master bath remodel)
It was even the perfect size!
But it was a little rough cut.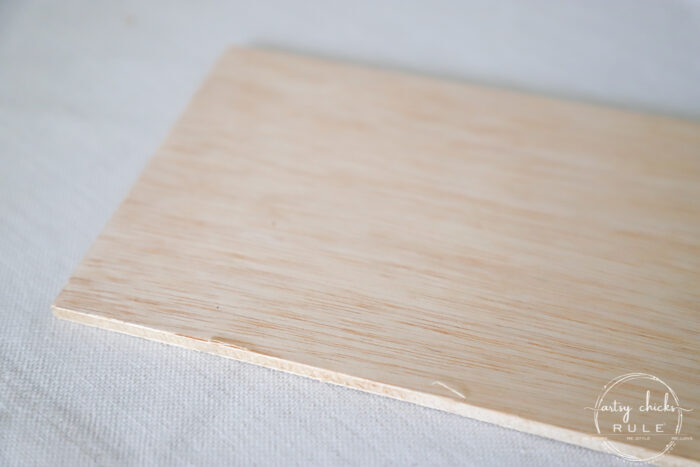 So I lightly sanded the edges all the way around to smooth it out and give the corners a bit of a rounded effect.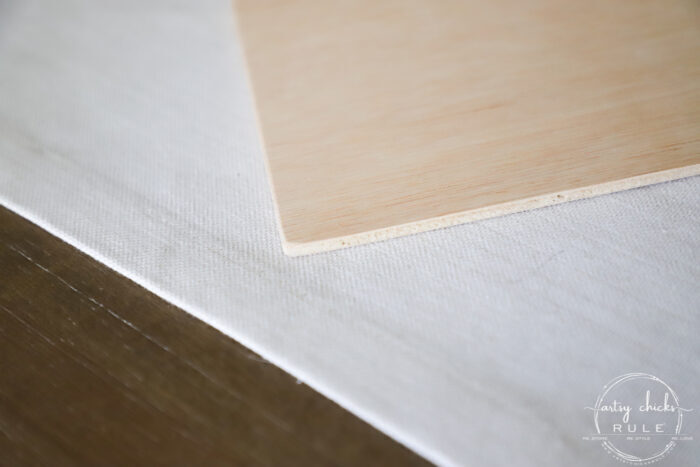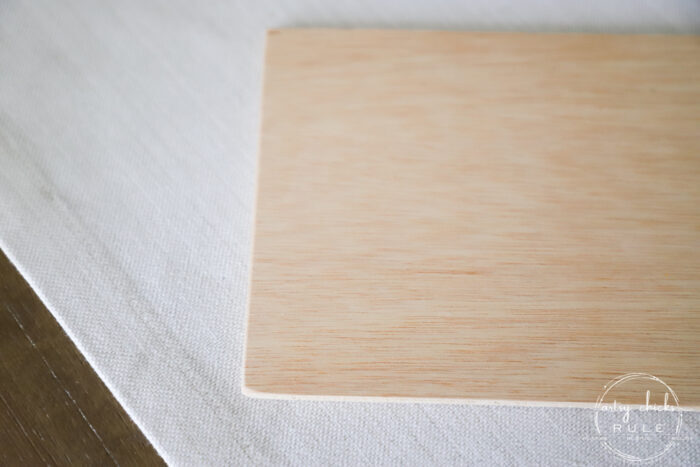 First I applied pre-stain wood conditioner.
Then I applied the gel stain.
I let it sit overnight.
Next, I gave it a light dry brush with the white paint and chip brush.
Don't know how to dry brush? I created a post and video to show just how to do it.
You can see it here >>> How To Dry Brush
Then I sprayed it with a matte sealer.
Once that was dry, I hot glued the metal gather piece to the wood.
Done!
In the family room…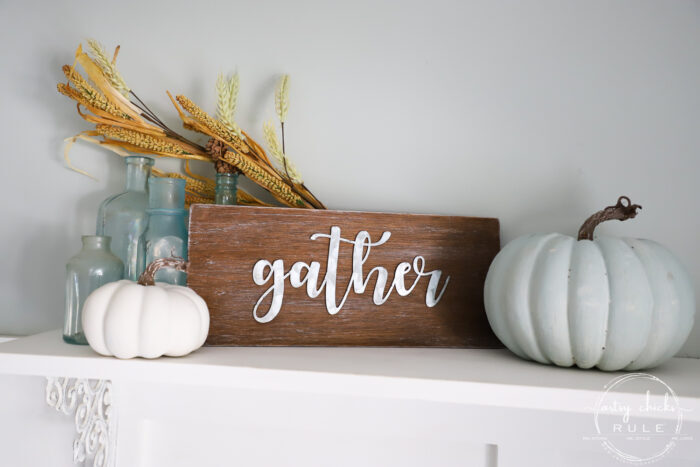 I moved it around the house until I found exactly where I wanted to put it.
On our DIY built-in bookcase.
But this is where I put it…and it stayed. :)
Our "coffee bar" (and tea!)
You can read all about the aqua dresser makeover here >>> "Aqua Dresser Coffee Bar"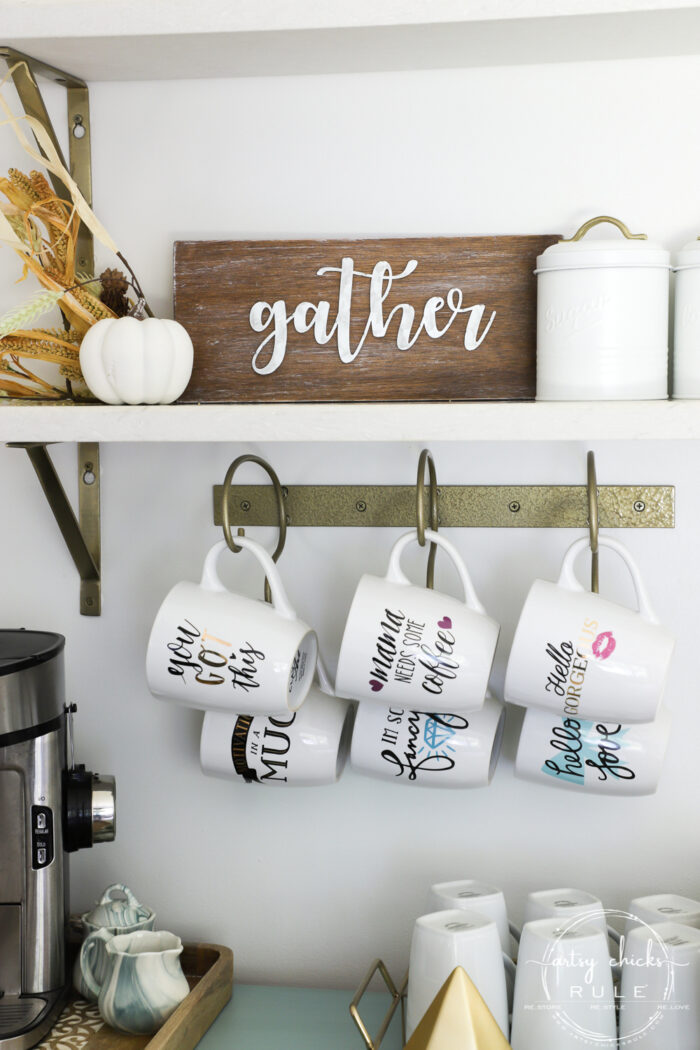 I removed the "but first, coffee" sign and replaced it with the metal gather sign for the fall.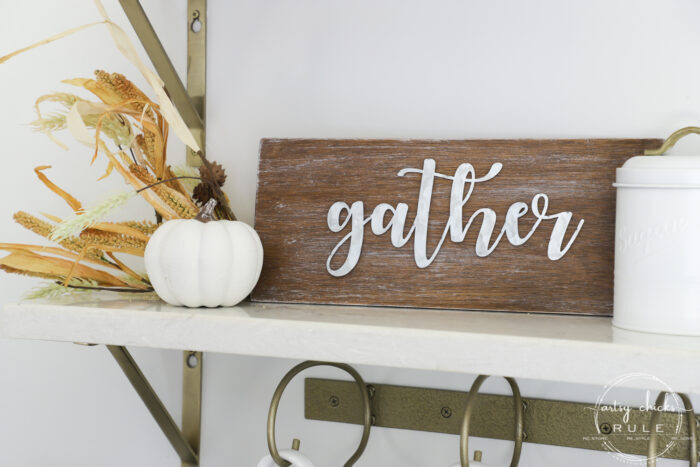 I am so glad I did the white dry brushing on this sweet little sign.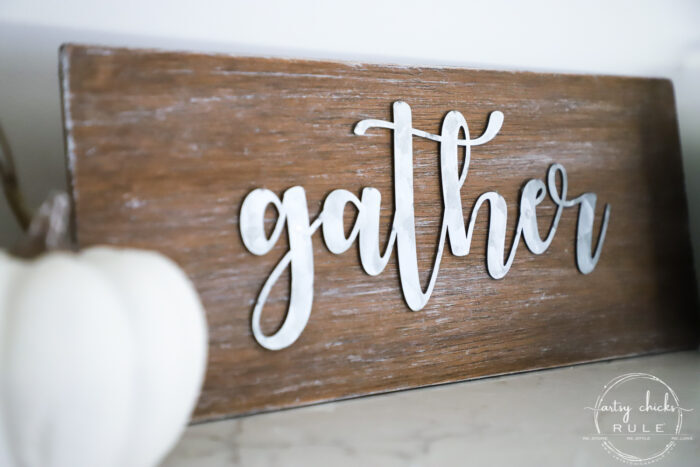 It adds a nice relaxed, weathered fall sort of feel, I think.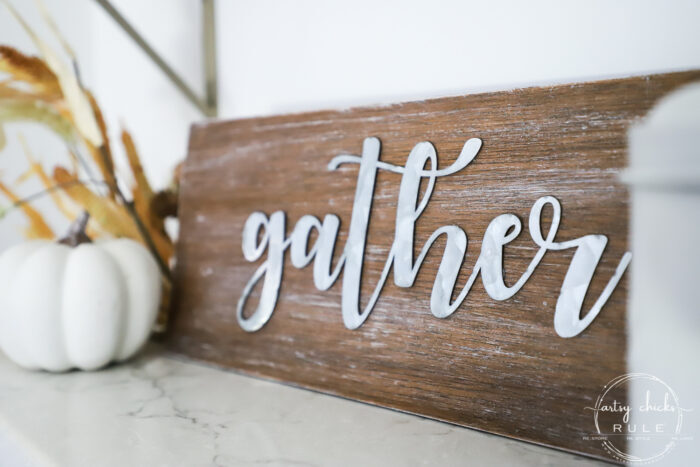 This was another really simple project! I know I say that a lot. But it's true!
And I also tell you when something is a bear. I've had my fair share of those, for sure.
So stop into your local dollar store and see what you can find to make something fun for fall.
As a matter of fact, I need to pop back over to one of ours since it's been a month or two since I've been.
I'm sure there are even more goodies to be had by now. ;)
OH! Christy and I are headed to Texas tomorrow for a blogging conference. We are so excited!
Be sure to follow along with me on INSTAGRAM as I will surely be sharing lots of the weekend (and us! lol) in my stories over there.
PIN it to save it!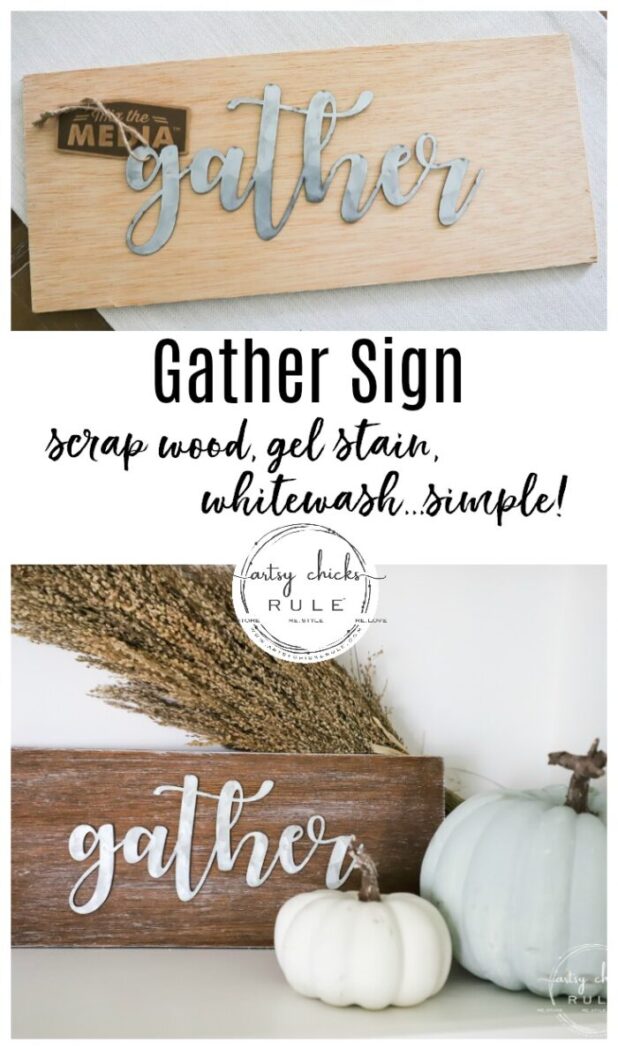 This old thing got a brand new look…and I'm sharing it next week!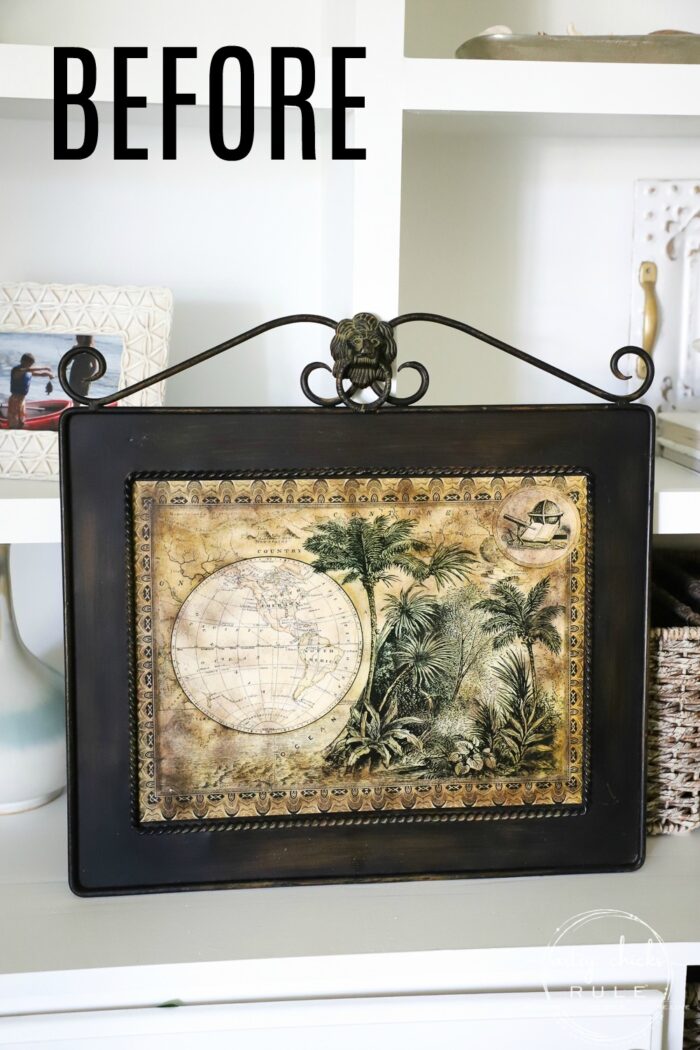 Update!! See it now, here!
Have a wonderful week!
xo