Some Of My Favorite Things – GIVEAWAY!
This post may contain affiliate links. Please see disclosures here.
Hello there beautiful friends!
Today is a fun day here at ACR! I am hosting a GIVEAWAY for you.
It's been far too long since our last one, February I think, so it was definitely time.
This time I thought I'd create a little box around some of my favorite things.
Well, I always give away my favorite things. But this time, things that I've used quite a bit recently.
I bet you'll be thrilled to know that I've included the Prima transfer that I've used on 2 projects lately.
It's such a beauty.
You can use it on one large piece, like a chest or dresser, or split it up like I've done and make three gorgeous projects out of one.
I've also included some tissue paper similar to what I used on this project.
As well as the Mod Podge that will go perfectly with it.
Also in the box is my go-to white chalk-style paint. I use it all the time, again and again.
And lastly, a favorite of mine for transferring images and lettering (makes it SO easy!), Saral Transfer Paper.
You will love it!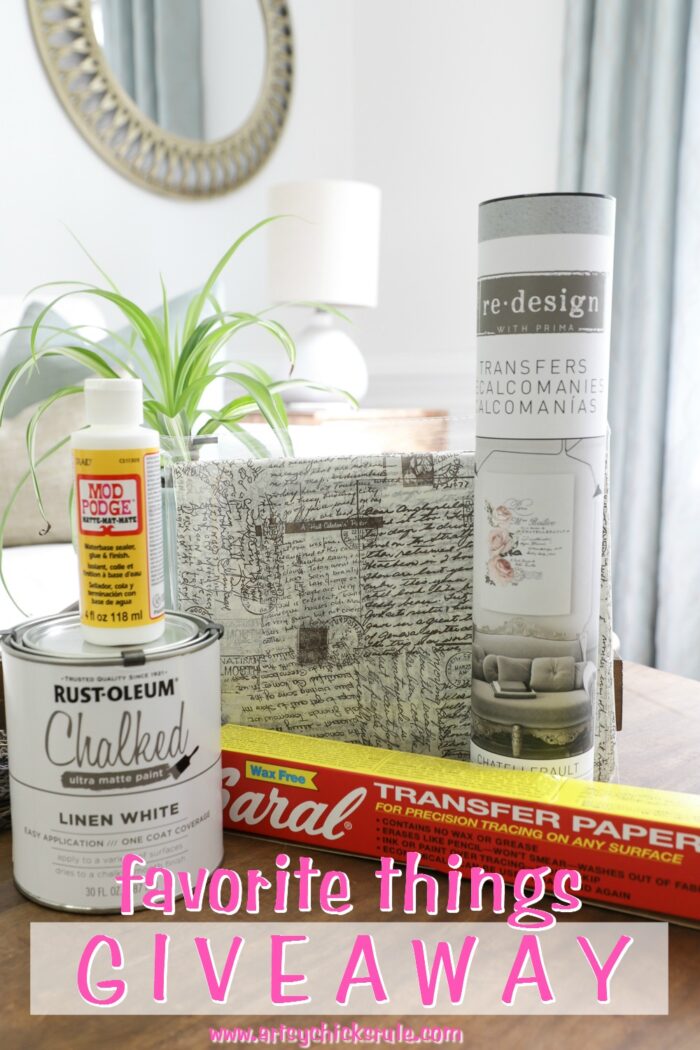 Okay, so to recap, here's what's in the box:
**None of these companies are sponsoring this giveaway. This is a gift from ME to YOU! :)
Here's how you enter:
To enter, just fill out the Rafflecopter below. Enter all or as many as you like for more chances to win!
You can visit and enter daily also.
Once the contest is over, the Rafflecopter will choose a winner at random.
That's it!
(if you have trouble with the Rafflecopter box below, you can visit this link to enter instead, "My Favorite Things GIVEAWAY")
You can enter once a day until the giveaway ends Saturday, October 20th at 12:00am EST.
After which, one winner will be chosen at random and notified via email.
You will have 48 hours to respond. If not, another winner will be chosen.
You must be 18 years or older (and a US resident) to participate. Void where prohibited.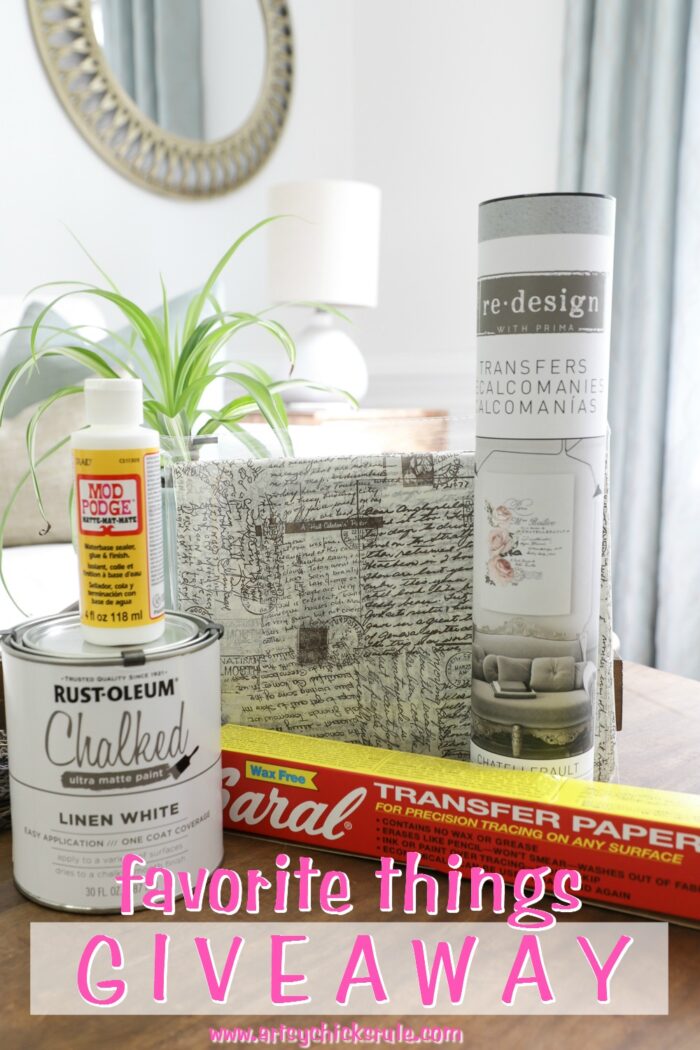 Good luck you guys!!
Have a wonderful weekend!
xoxo