Decor Transfers Inspiration
This post may contain affiliate links. Please see disclosures here.
Not sure what to do with those decor transfers? Here's some decor transfers inspiration for the small and the large projects too!
Hello, my wonderful friends!
I hope you are all having an amazing summer so far. Wow, is it going by fast or what? Ugh! Too fast.
I'm soaking in every second I can.
Well, I want to congratulate the winner of my recent giveaway! I'm still waiting on her to respond so hopefully I won't have to pick another.
Check your emails for an email from me!! ;)
Okay, so have y'all noticed the new look around here? It's subtle but I have redesigned my whole site. It was time due to technical reasons so it's a bonus to get a pretty new look while we are at it. Take a peek around, click a few things to see!
And next, I added a bunch of new pretties in the shop yesterday. New decor transfers to play with. I used one of the new ones for our "Trash to Treasure" project next week. I hope you love all the new designs!
Here's a few of the new ones: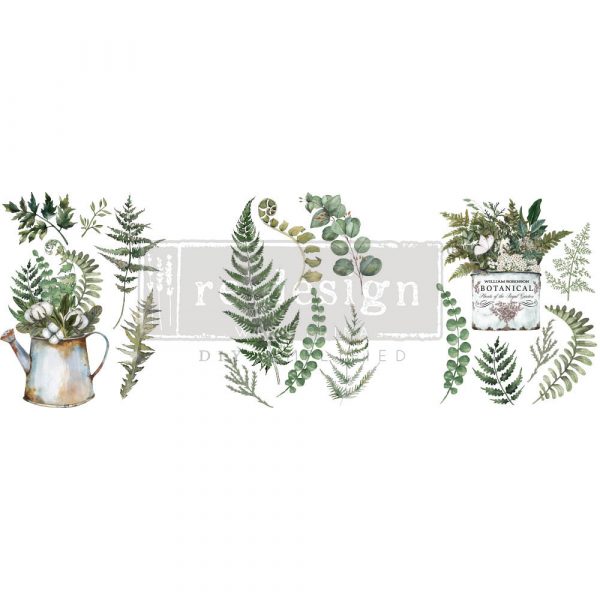 Some of these smaller ones are perfect for those small projects, like trays, etc.
Here is a link to the store to see the rest of the decor transfers.
I'm going to share a few examples of things I've done (a lot of small things) with these decor transfers.
Decor Transfers Inspiration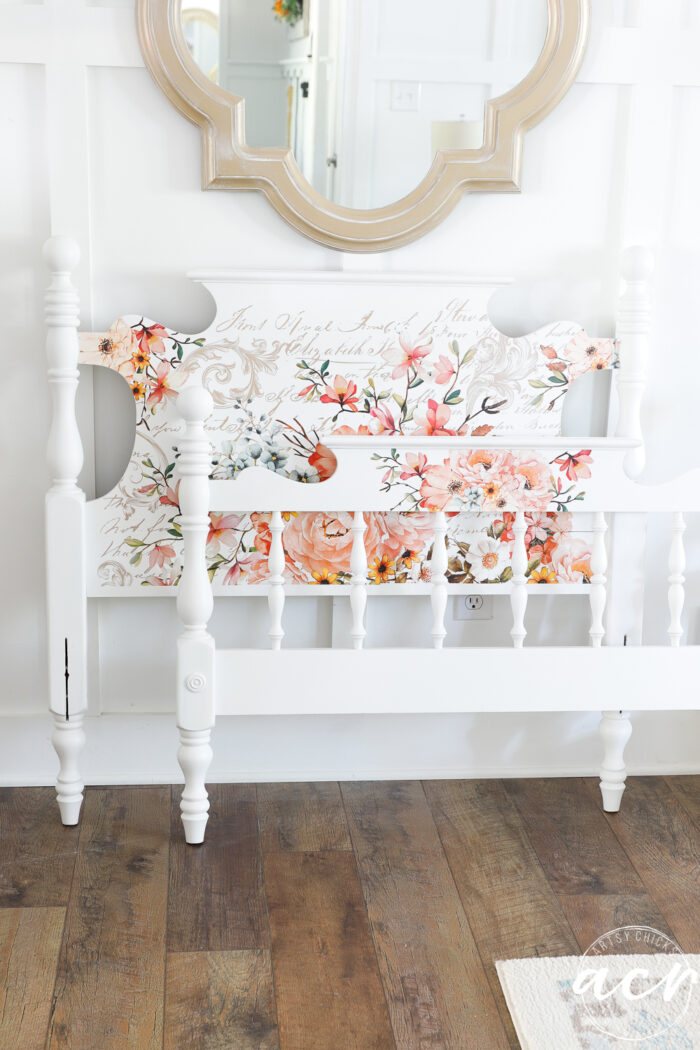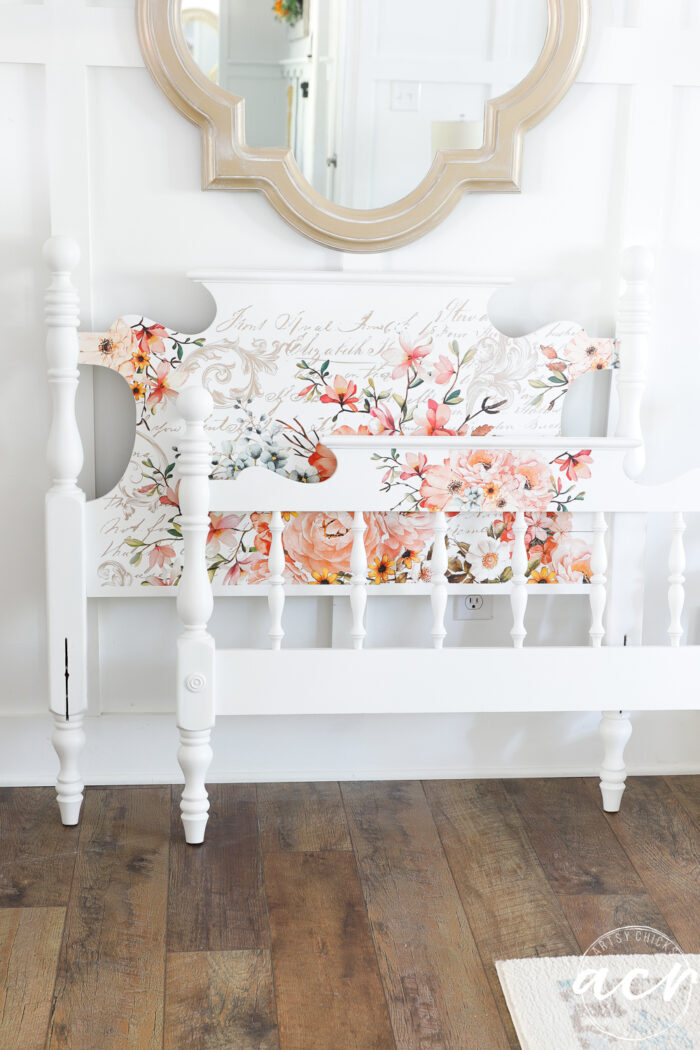 Oh, my, this might be my favorite. I just adore this sweet set.
But do you see what I mean? Something so simple as paint and a pretty decor transfer completely transformed this piece.
(I don't have this one in stock but will have it on order, so check back in about a week or so)
I shared this one on Facebook recently. Seems everyone loves it as much as I do! :)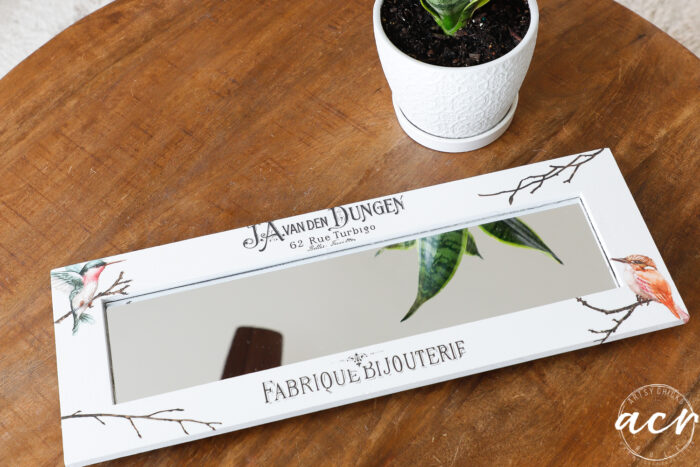 Small things like this mirror tray. Perfect for some pretty transfer action, don't you think?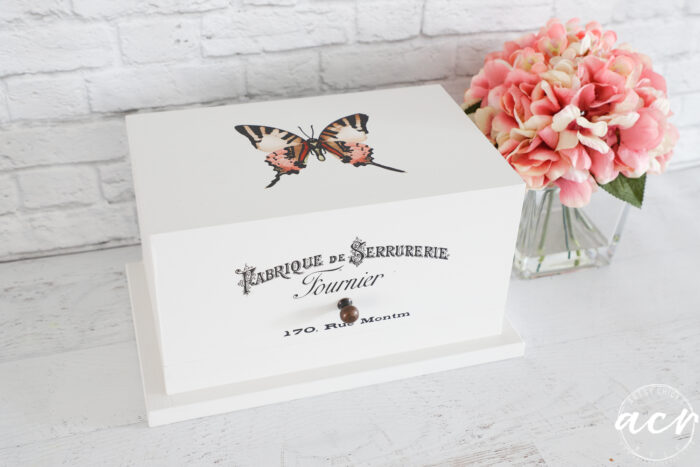 And the sweet "butterfly box" I made. I love this one!
Aqua inside with a little butterfly surprise too. I gave this one to my great niece. :)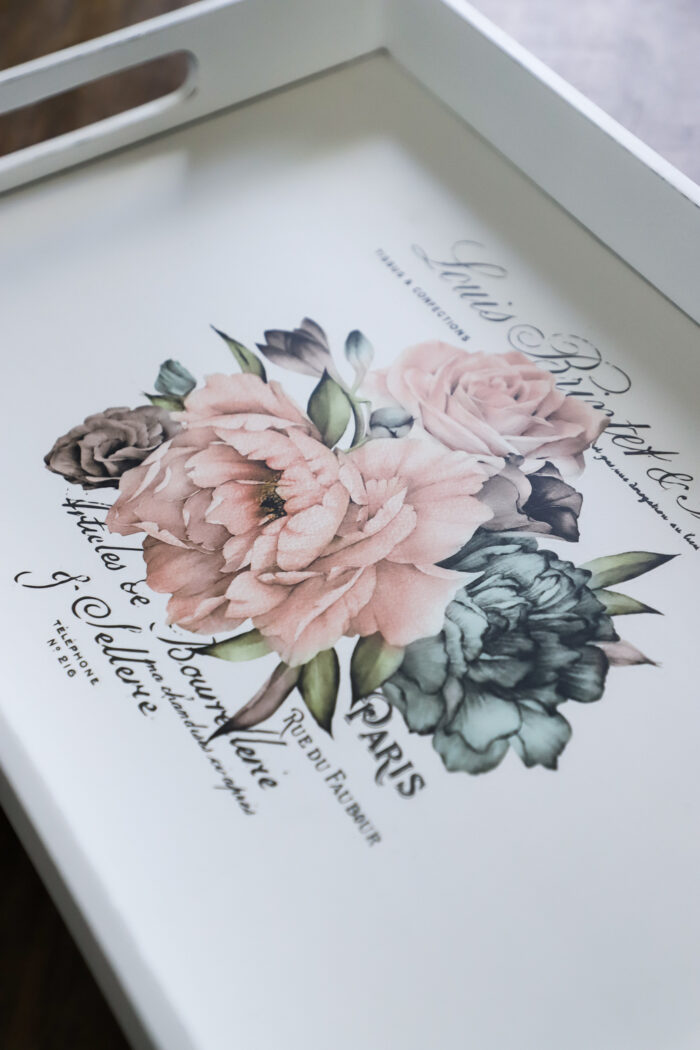 I adore this one too! Such a difference it makes.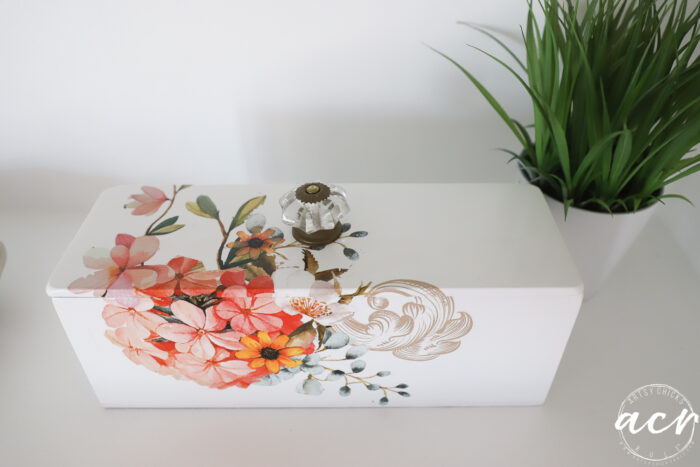 And this sweet one I wrapped all around this box. (this is part of my recent giveaway)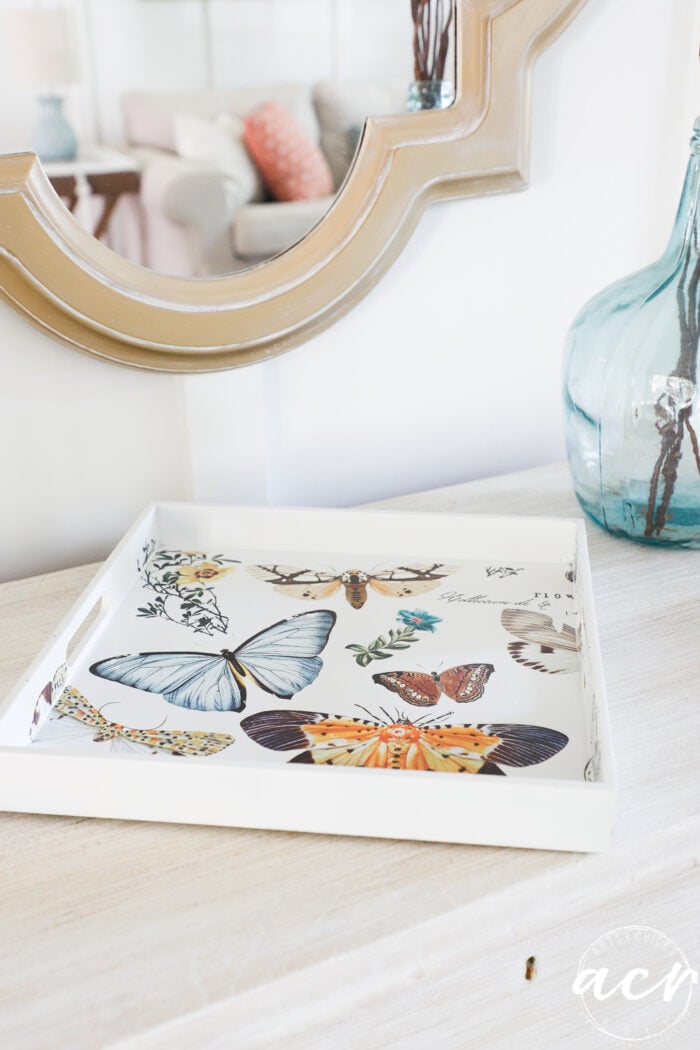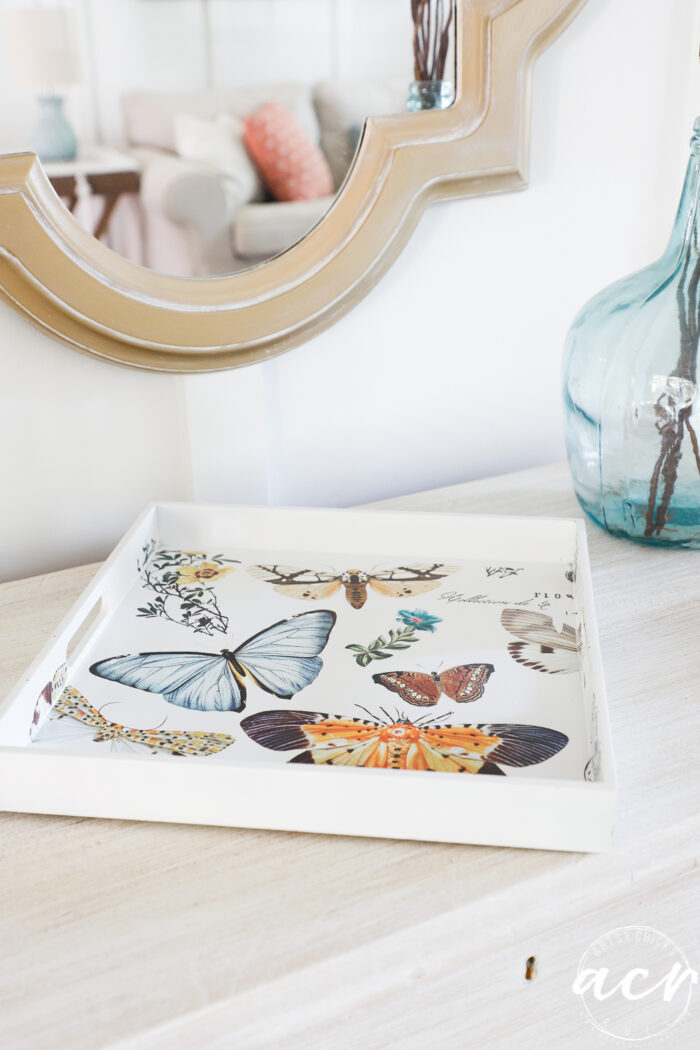 Who can forget my most recent ones…both with butterflies.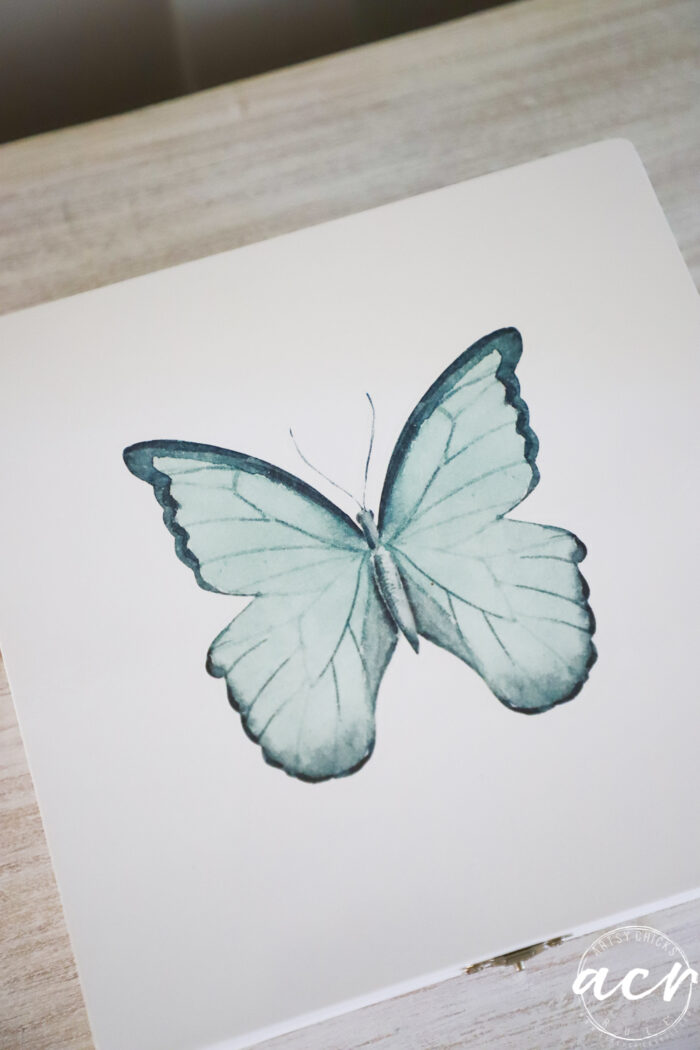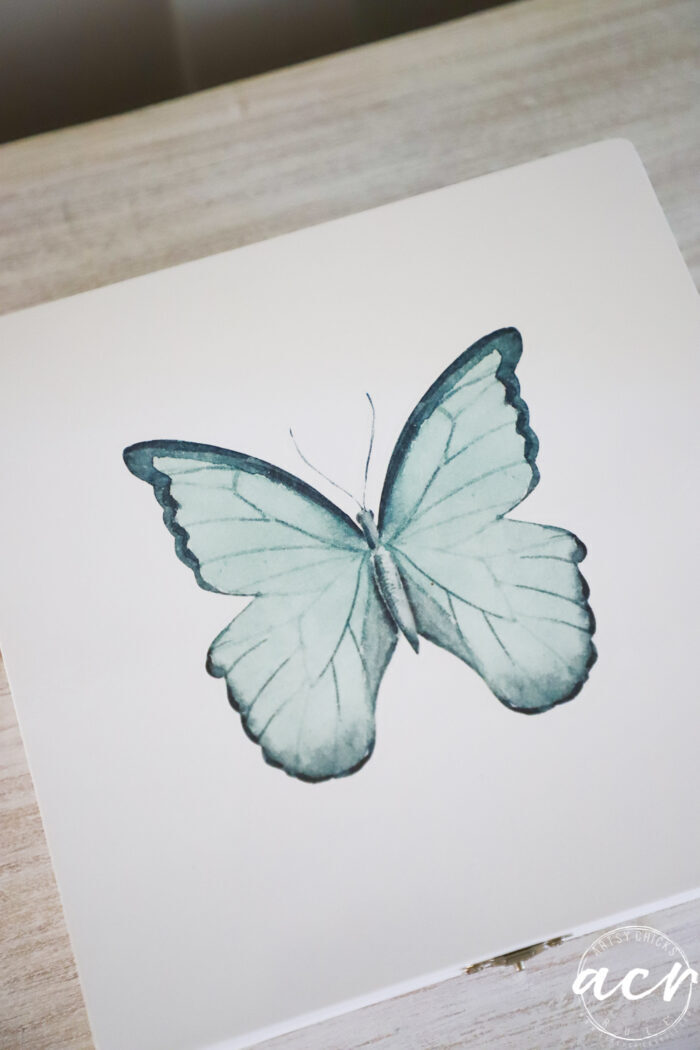 And this simple but pretty one with the aqua butterfly decor transfer.
Anyway, just a few ideas on how you can use decor transfers on small things (or big!).
I just love them. You are going to see a lot more of them around here too. ;)
Have a blessed weekend!
xoxo