Outdoor Projects To Get Ready For Spring (and summer!)
This post may contain affiliate links. Please see disclosures here.
Ten outdoor projects to get you ready for spring…and summer!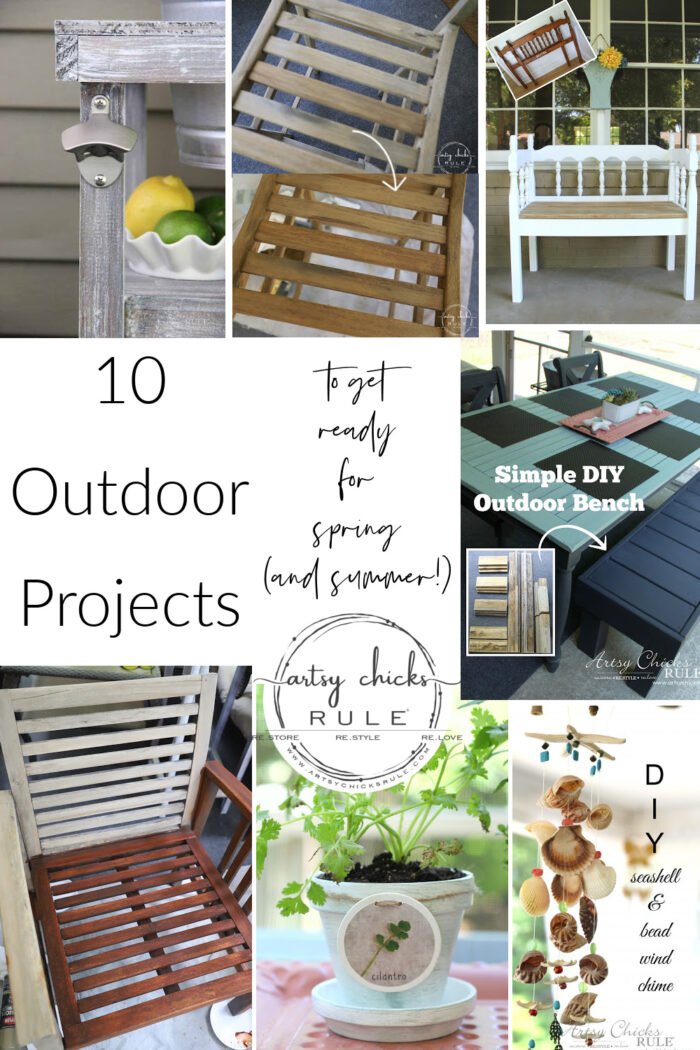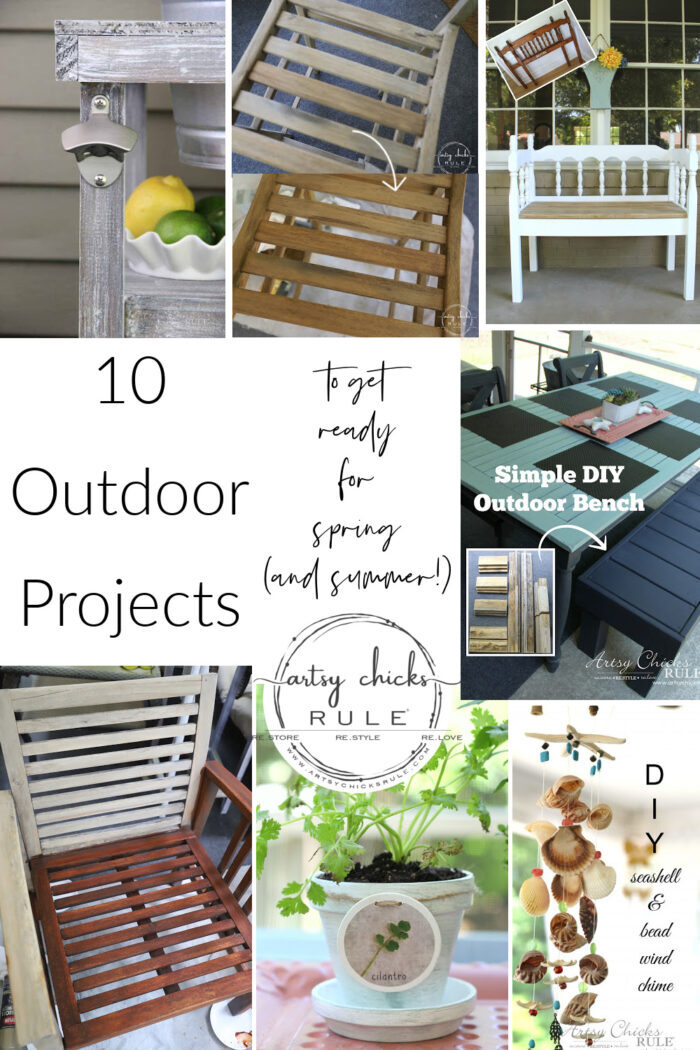 Hello, my wonderful friends!
I hope you are enjoying some warmer weather these days. Some of you have told me you are still getting snow. Wow! I can't even imagine.
Hoping you get some warmer weather very soon too.
We have been hard at work over here preparing for something exciting. But wow, it's a bit more work than I envisioned. Ack! In more ways than one.
But I will prevail!! haha I am determined and stubborn but know when I've reached my limit…and I've reached my limit on a few things and have decided to hand those over and get some help. So cryptic, I know!
I can't wait to share more but you'll just have to be patient with me and know I'm hard at work getting it all set up and ready.
Sadly it has taken all of our time and we haven't been back to the beach to work on the condo. Hoping to get back down there soon because we really want to finish up by summer. (hahaha… that's a lofty goal but hey, I'm still going with it ;) )
And since we are working like crazy on these other things, I haven't had much leftover time to work on projects for the blog. I hope you will be patient with me in that regard too. I'm going to be sharing some fun round-ups of things instead that I hope will be helpful to you, or inspire you, over the next couple of weeks…and also introducing a brand new giveaway for the month of May soon too!! Yippee!!
Which brings me to our latest winner of April's giveaway…Alison H!! A big congrats to you. I hope you are enjoying your goodies! :)
10 Outdoor Projects
Let's get our outdoors "outdoor ready" for spring and the fast-approaching summer. (what?!)
Headboard Bench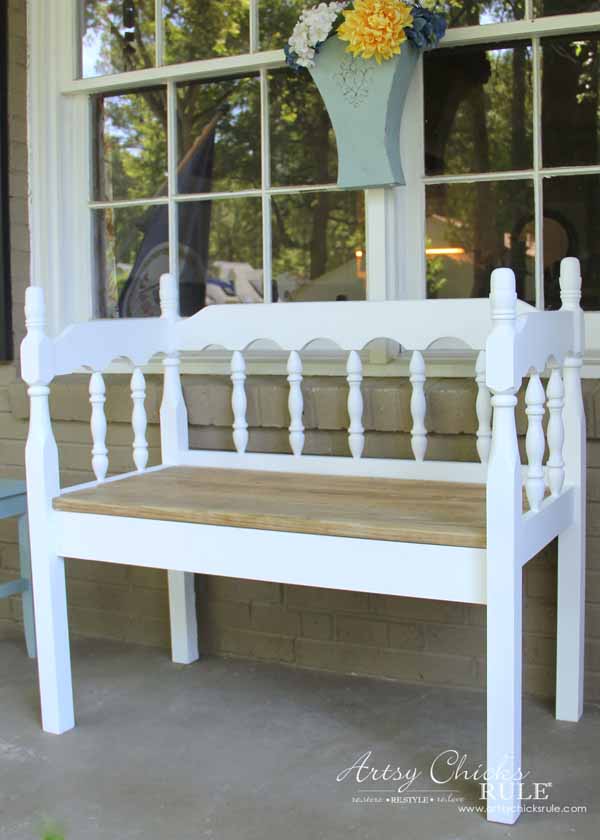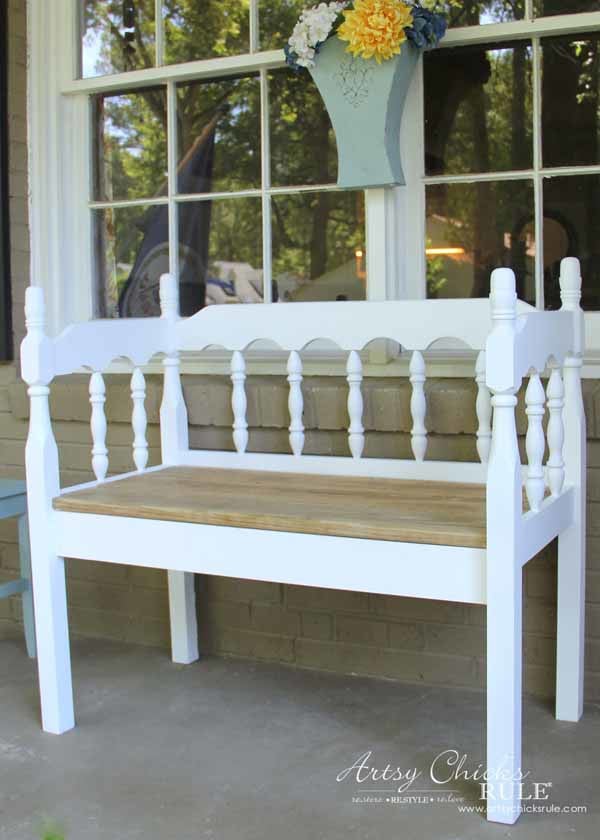 This is a fun project to totally transform and repurpose any old headboard and footboard.
See all the project details, here.
Beverage Station
Put together this simple beverage station for your back patio or porch. Will be great for all those get-togethers I hope we will be able to have soon!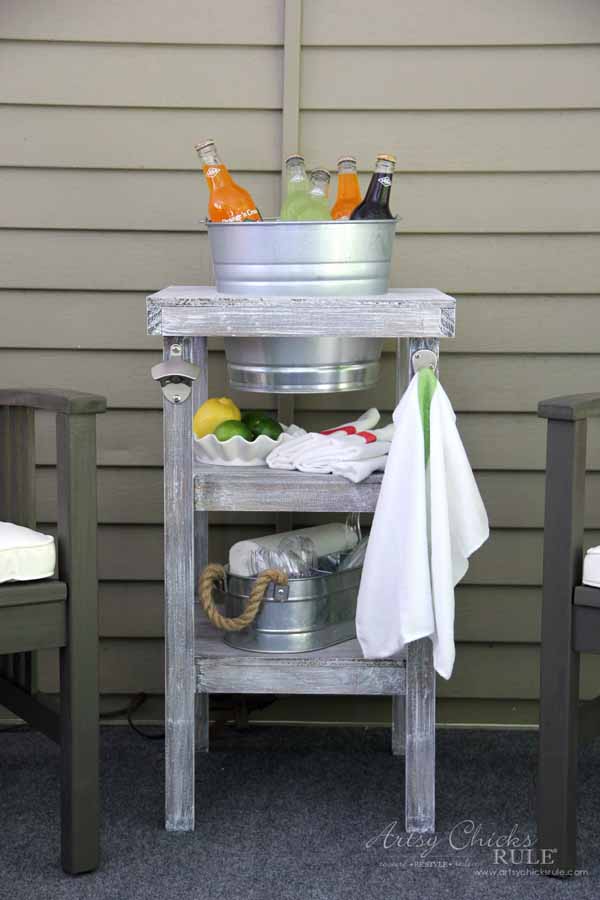 Learn how to make this step by step, here.
Wind Chimes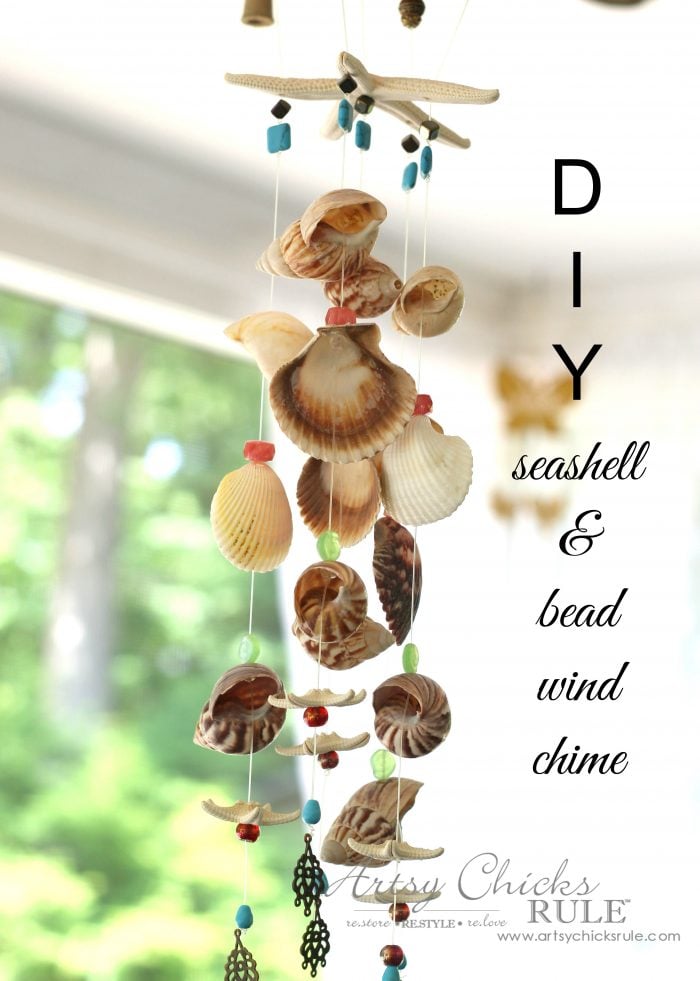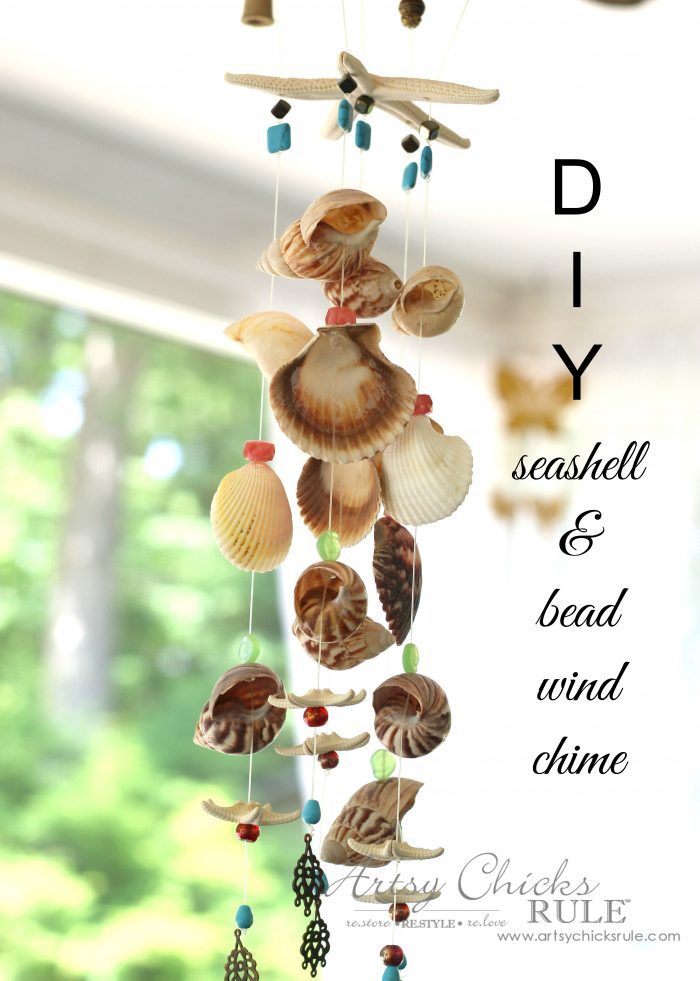 Make a pretty wind chime for your front or back porch.
See how, here.
DIY Recycled Wood Bench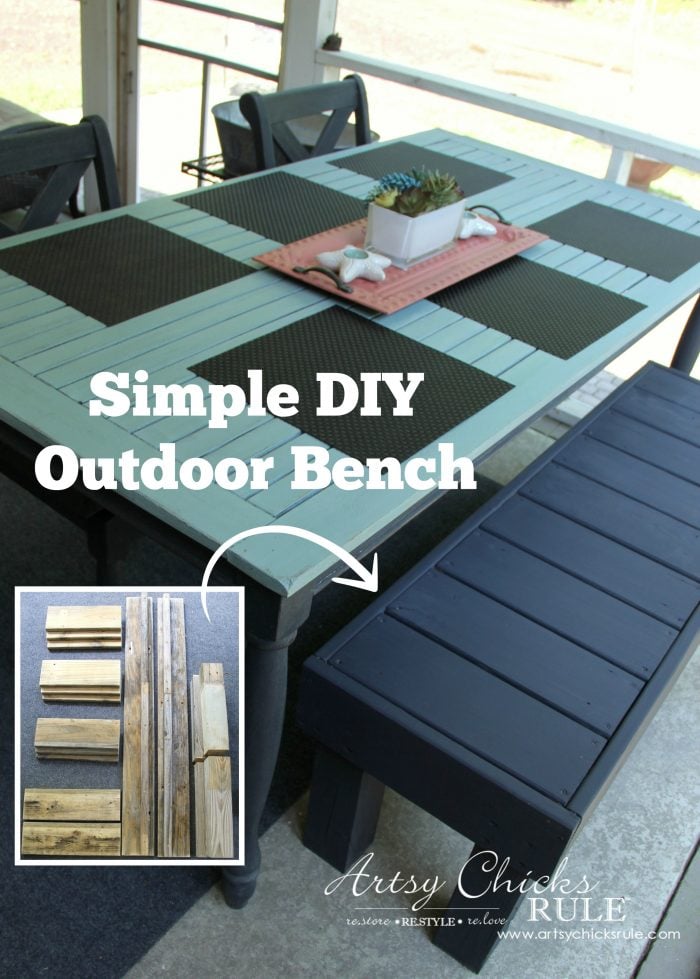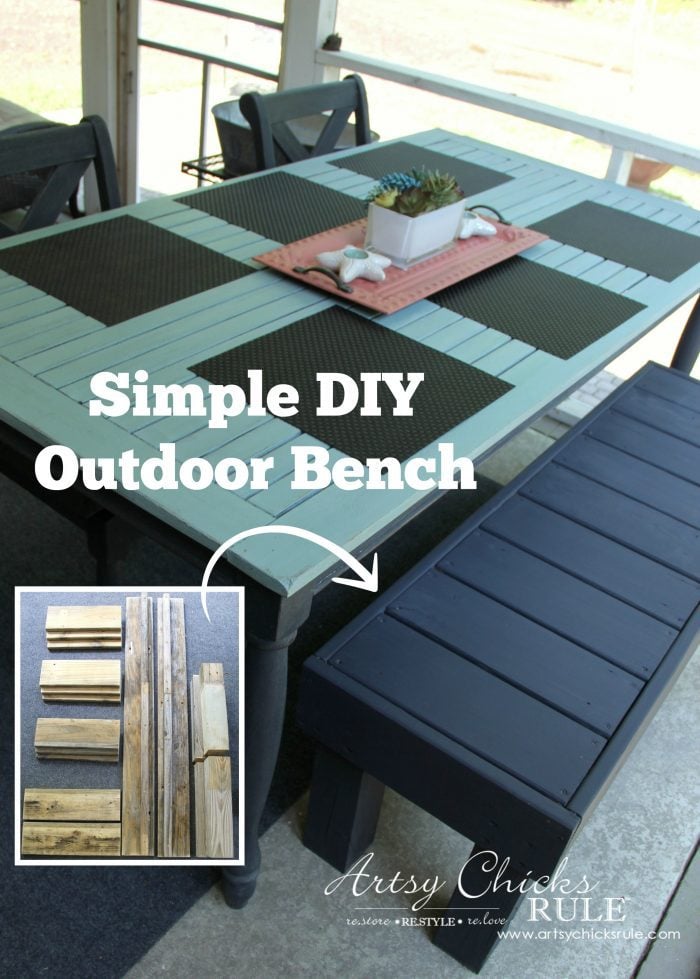 Do you have some old wood laying around?? Make a bench out of it!
Get all the make details, here.
Hall Tree…On the front porch?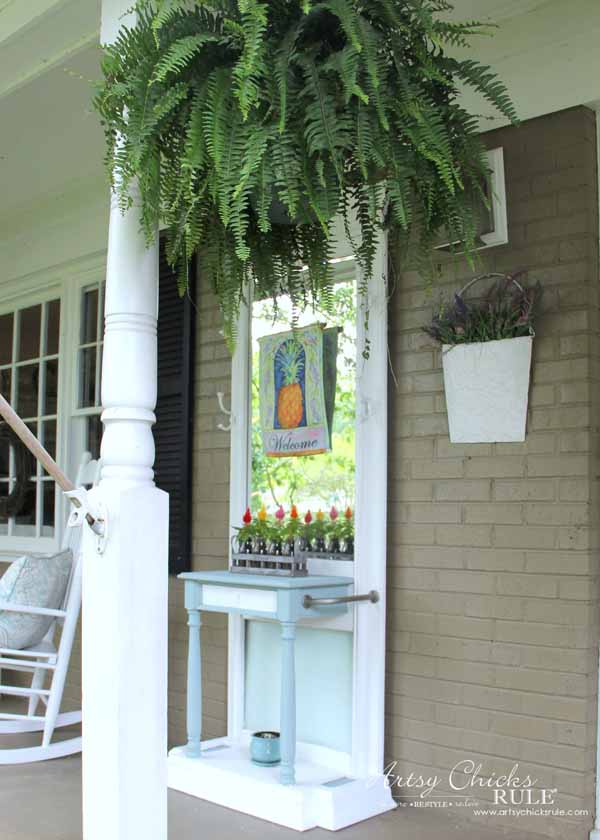 Yep, this $35 thrift store find found a home on our front porch…for years!
Decorate your front porch with a hall tree…that's a first, right?!
Rescue An Old Patio Table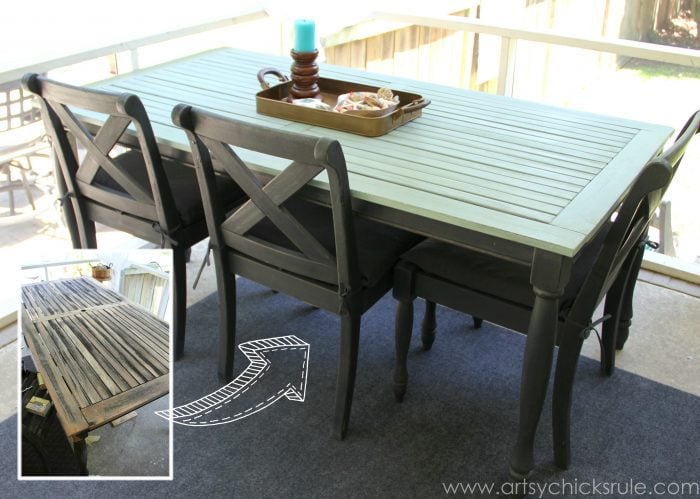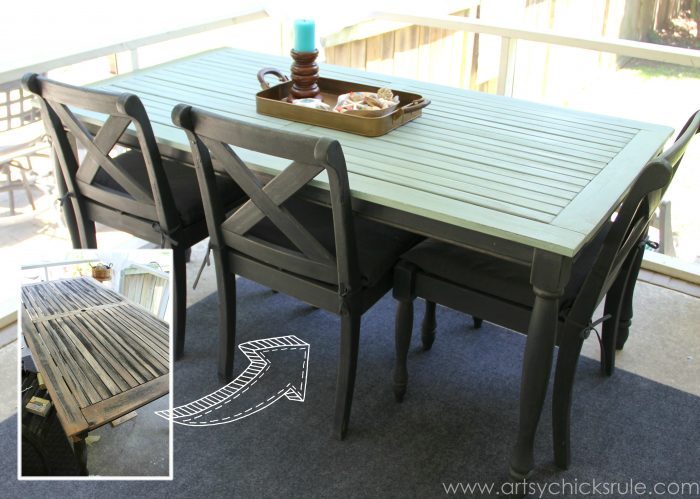 Or fix up one you have by painting it.
See all the details, here.
Plant Some Herbs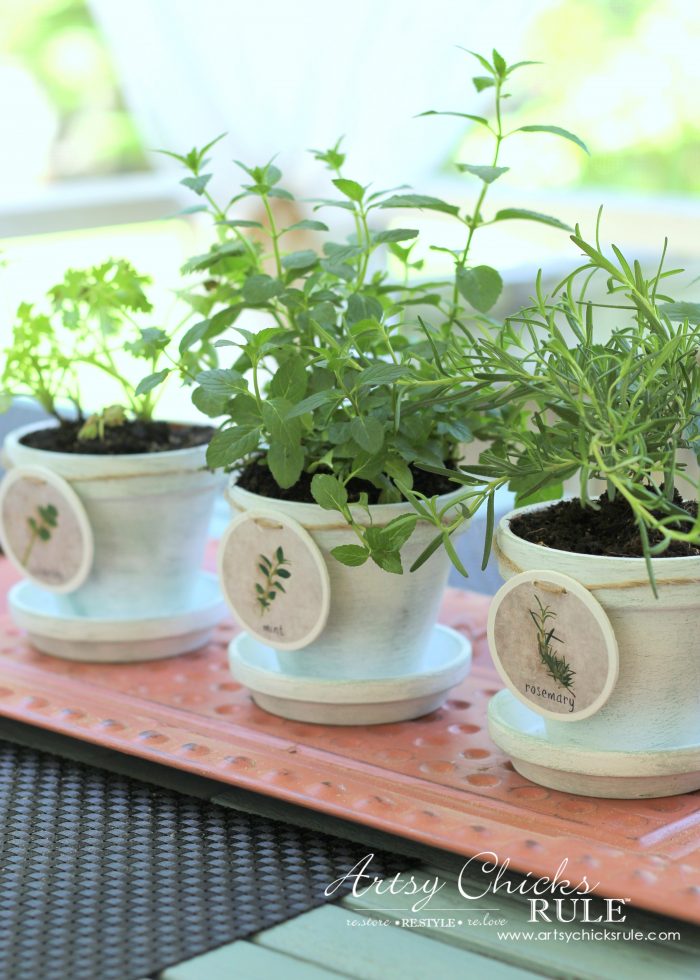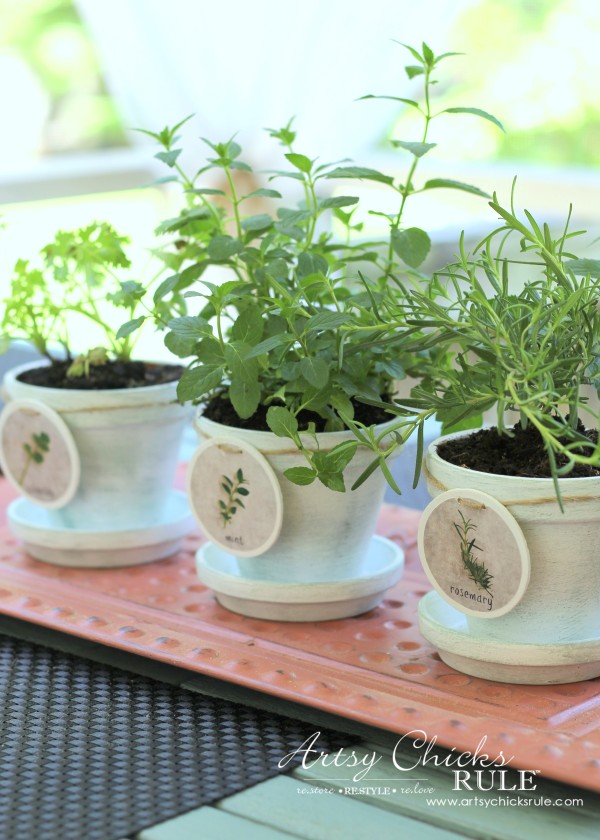 I painted the little pots and made the hang tags.
Such a cute way to have and grow some herbs. See more, here.
Refinish Outdoor Wood Furniture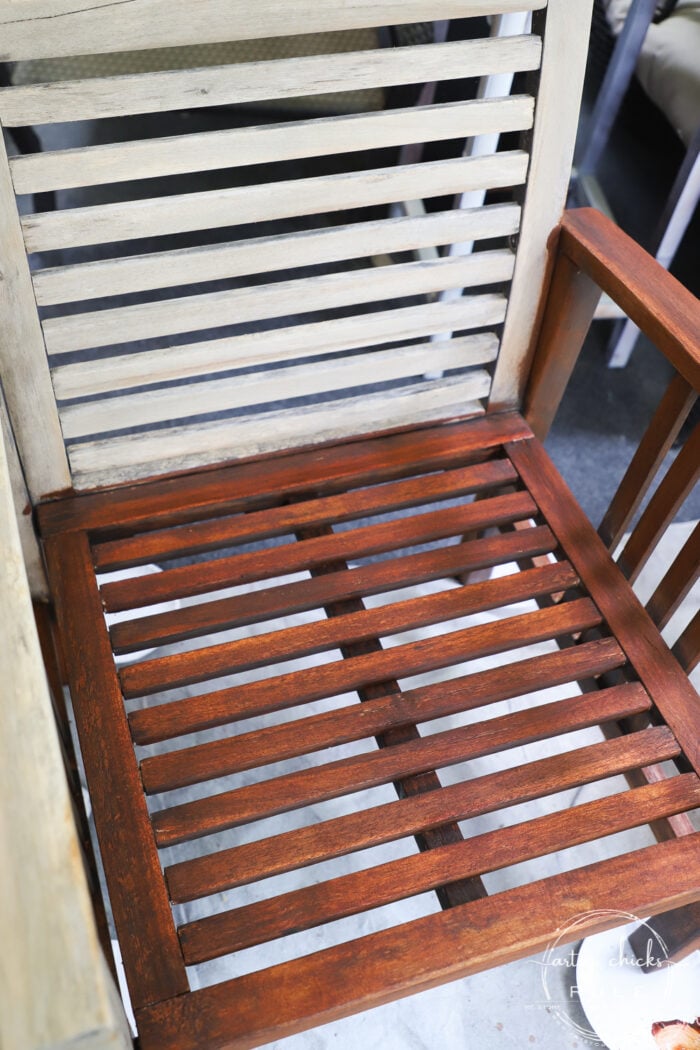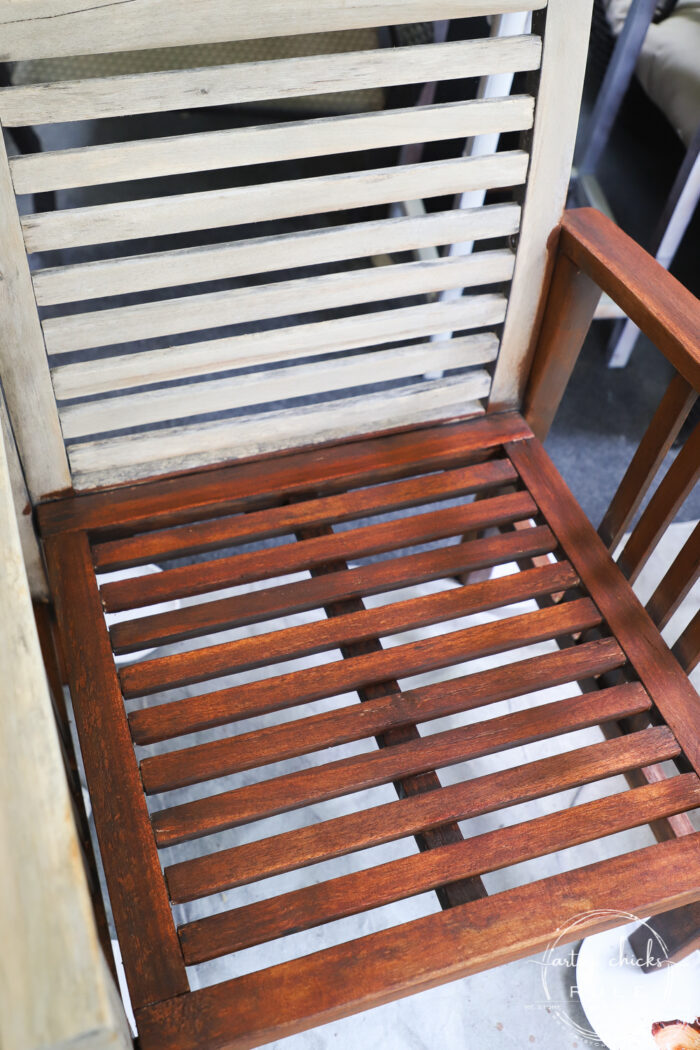 This made our old furniture look brand new. And it's held up very well.
Get all the details, here.
Restore Teak Furniture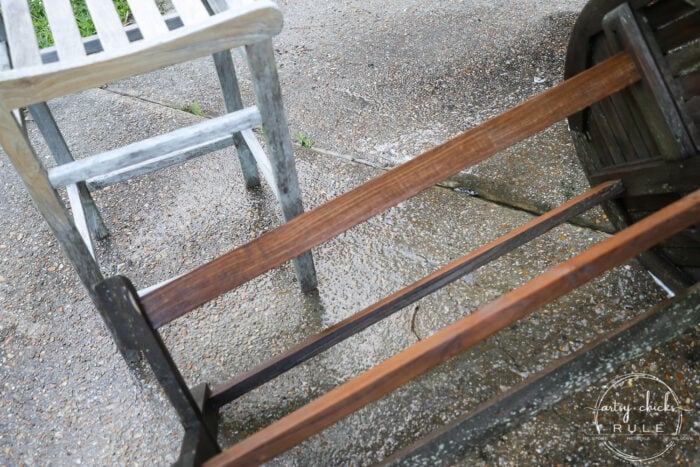 I was so impressed with how well this worked to restore this old teak set I found on FB Marketplace.
It did take a little bit of elbow grease but our set still looks amazing this year.
Check out all the details, here.
Paint Your Front Door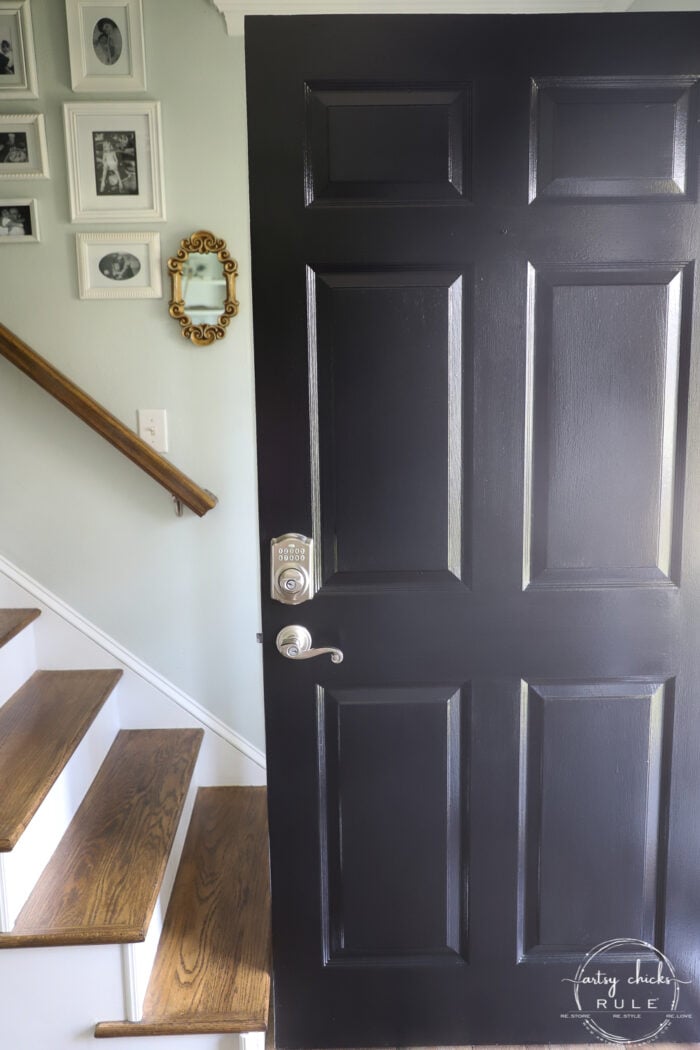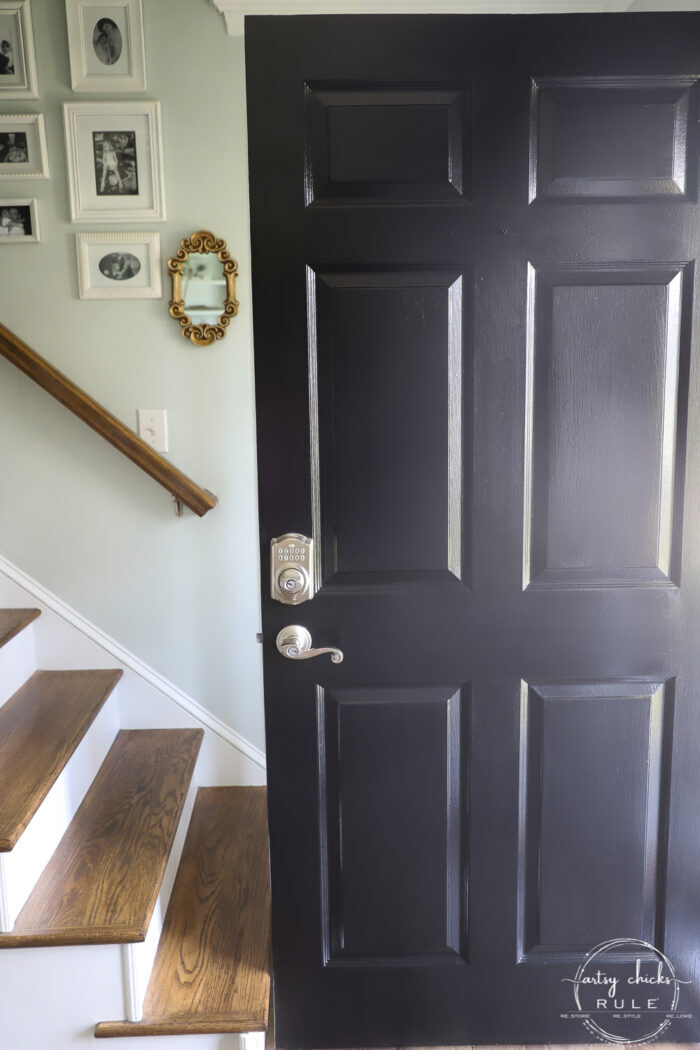 Yes, this counts as getting your outside spring-ready because curb appeal, right?
I LOVE how much better our entry looks with all new paint. (the door and the outside trim too)
Details are right here.
………………………………………………………………………………………
I hope these will be helpful for getting your home and outdoors a little more spring/summer-ready.
Have you begun doing all the things…the outdoor things? Flowerbeds and more?
The flowers in our yard are all blooming and look just beautiful. But our beds do need some love.
That will have to be another day….or year! ;)
PIN it to save it!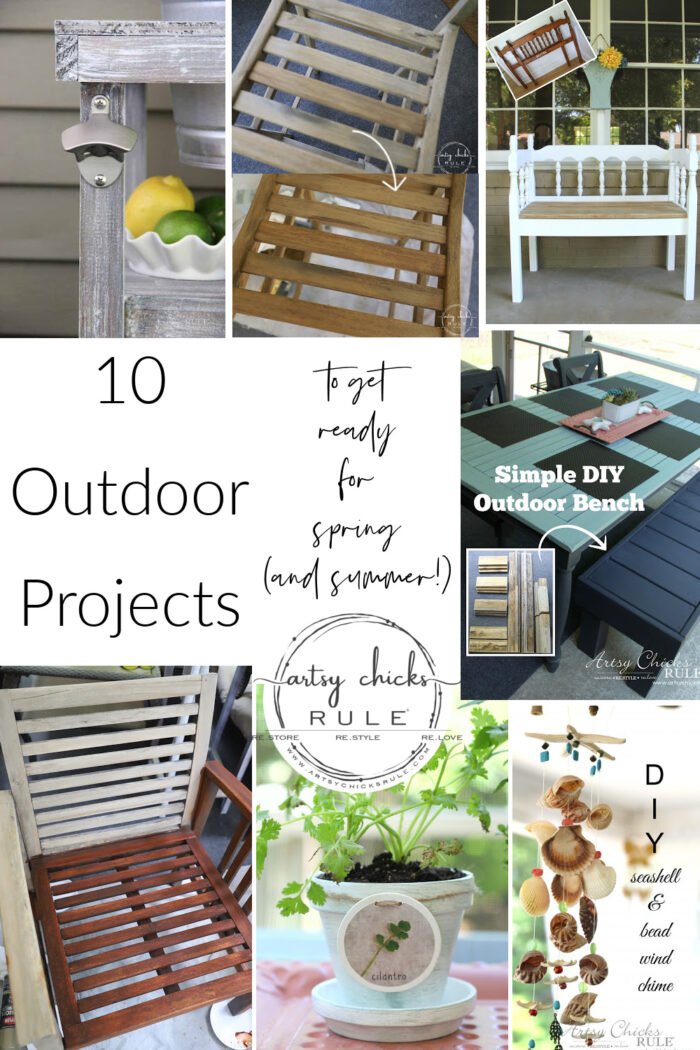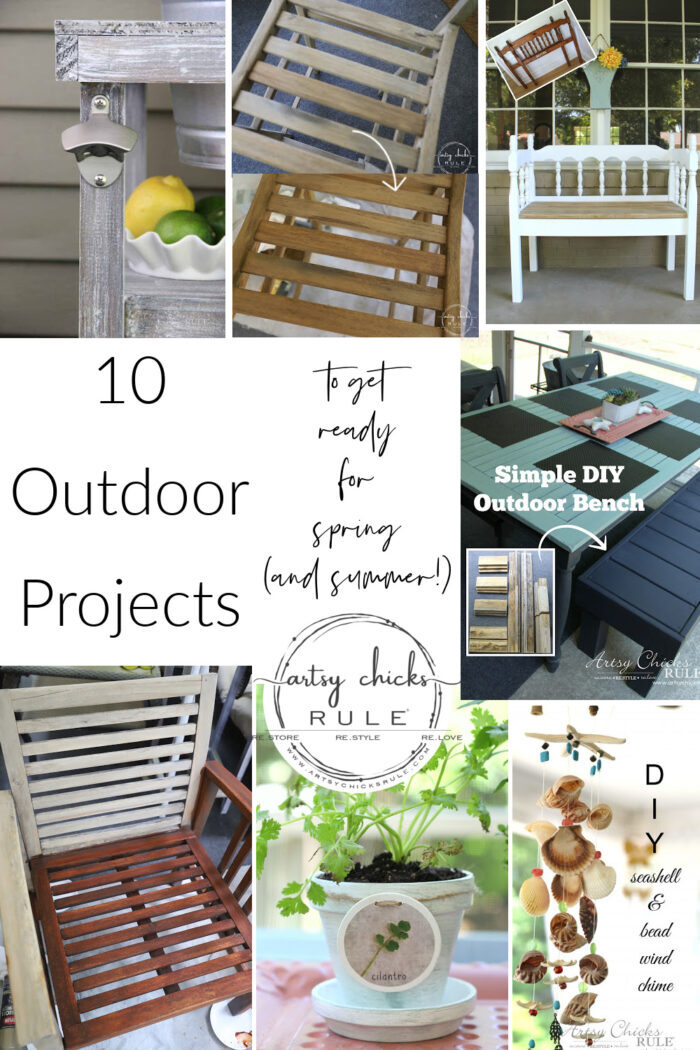 And if you might be wondering, the house searching has been put on hold for now. (unless the perfect one shows up, then all bets are off!! haha)
I hope you have a wonderful week!
xoxo