Painting Essentials (and more) Giveaways!
This post may contain affiliate links. Please see disclosures here.
Hello, my beautiful friends! And happy big ole GIVEAWAY day!
I mentioned on Tuesday that I had missed doing August's giveaway last month so I am doing both August and September's giveaway today.
So, you only need to enter this one giveaway…BUT there will be TWO winners.
But wait, there's more!! (hee hee)
My bestie over at Confessions of a Serial DIYer is also doing a giveaway today! Yippee! Once you've entered here, scroll to the bottom to find out what she's giving away, and hop on over to enter her giveaway too.
AND, if you are stopping by from over there, WELCOME! :)
(and in case you are new here, I have committed to doing a fun giveaway every month of 2021…it's been a year (or going on 2 now) so I thought it'd be nice to bring some happy mail to a lucky winner every month to bring some cheer — Type "giveaway" in the search bar to the right if you want to check out some of my past giveaways)
………………………………………………………………………………………………………..
Okay, are you ready to see what you might win?
How about a couple of painting essentials??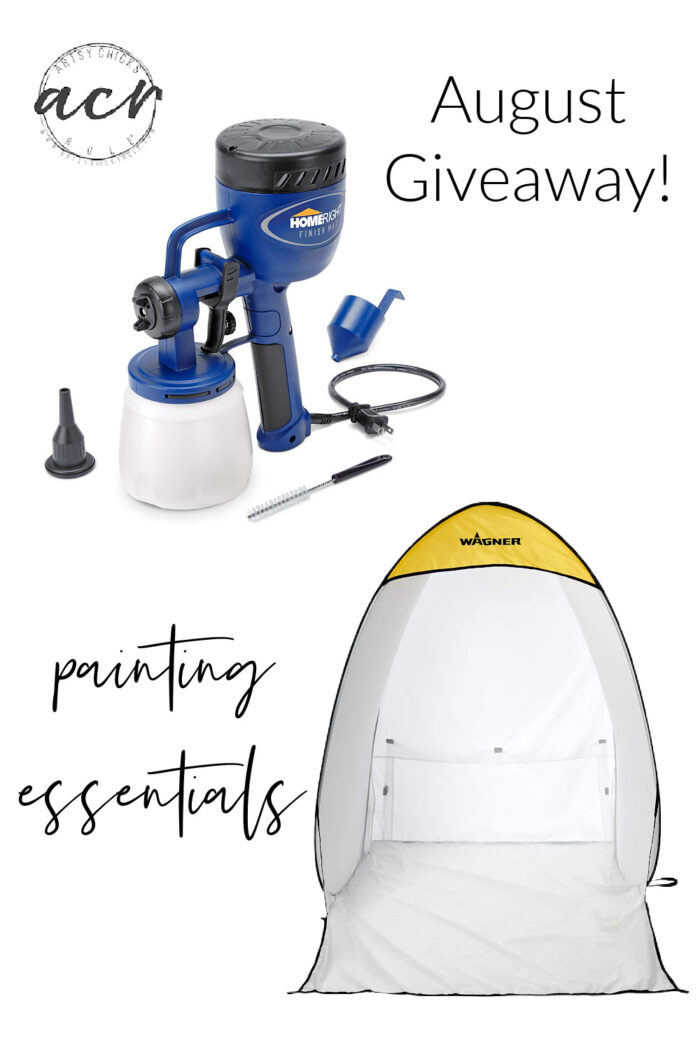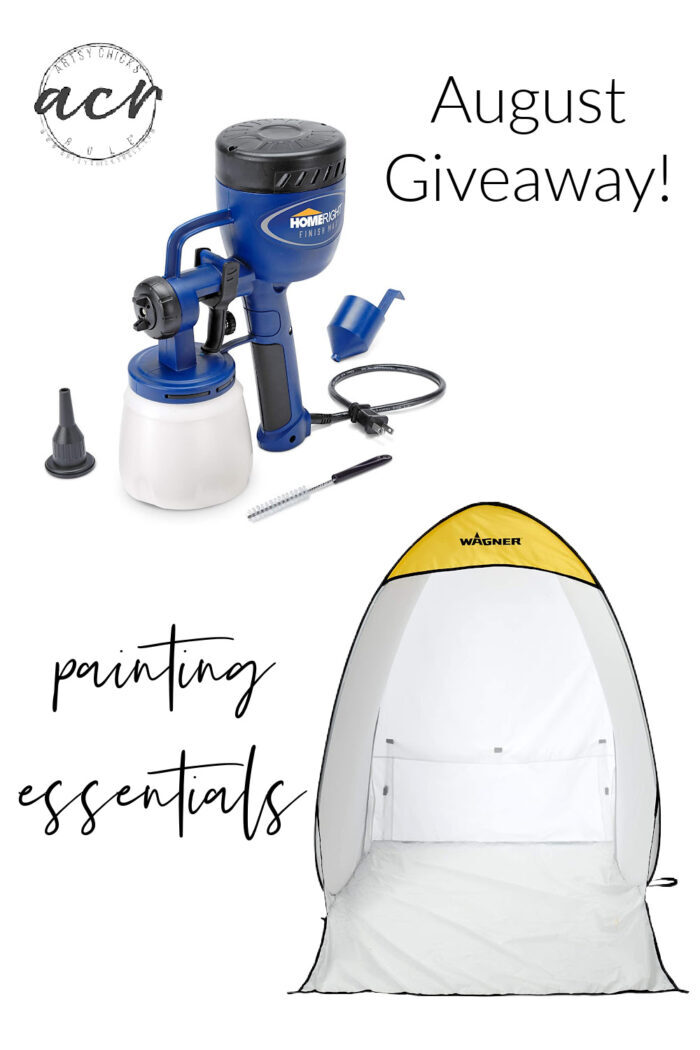 I mean, you can't go wrong with a paint sprayer and spray tent, right? (this is the medium-sized tent and it is my favorite one)
Homeright Paint Sprayer
Homeright Medium Tent
Or how about paint, tissue paper, a brush, and a pretty stencil??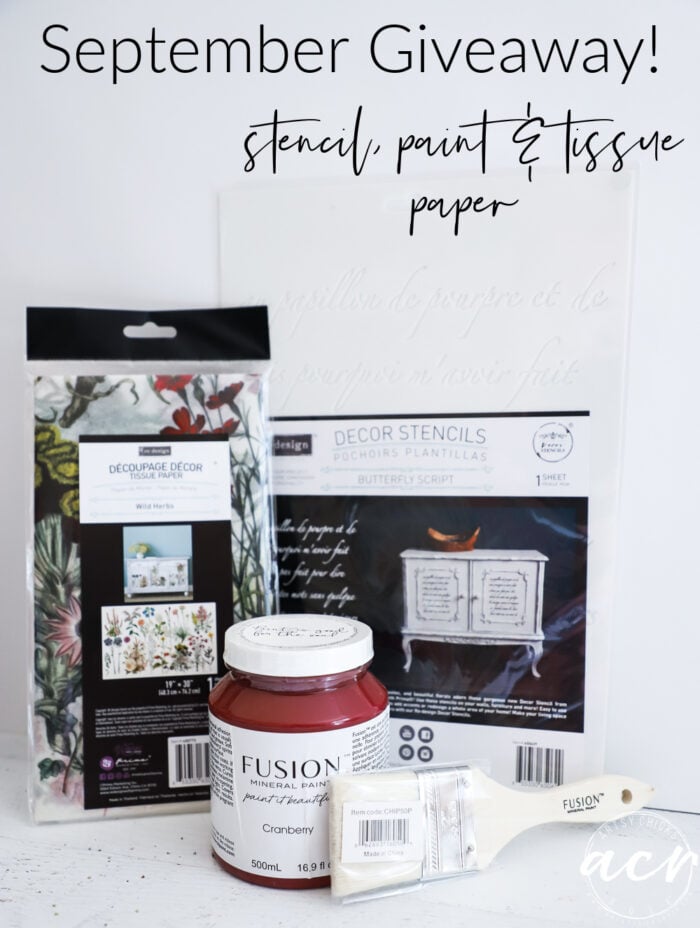 How fun are these??
Wildflower Tissue Paper
Cranberry Paint
Chip Brush
Script Stencil
Here's a close-up of the stencil…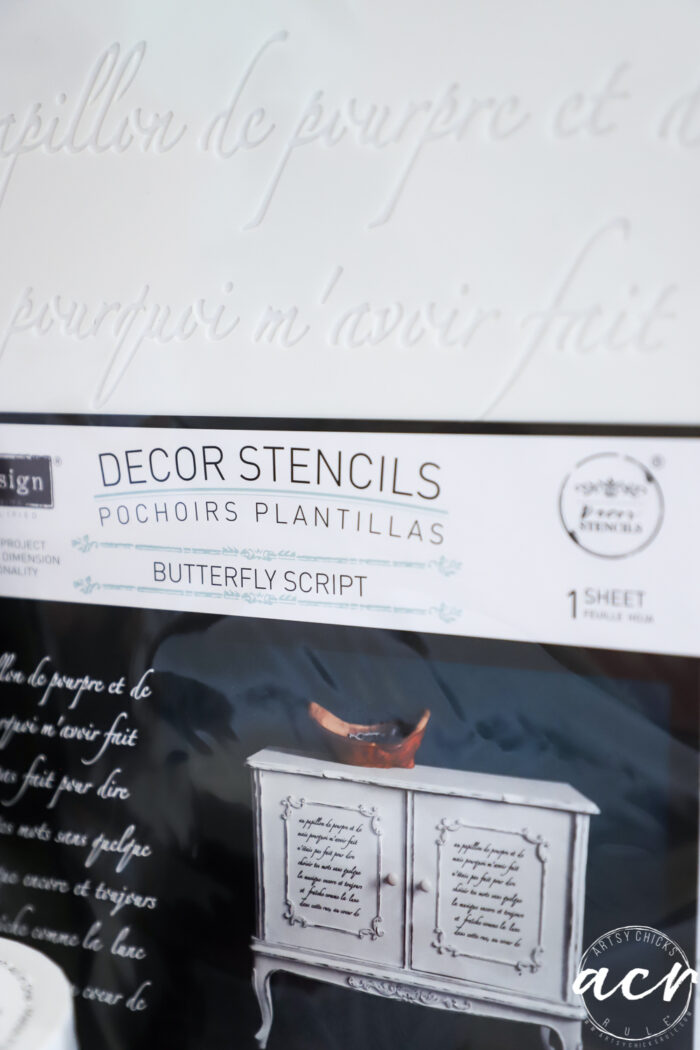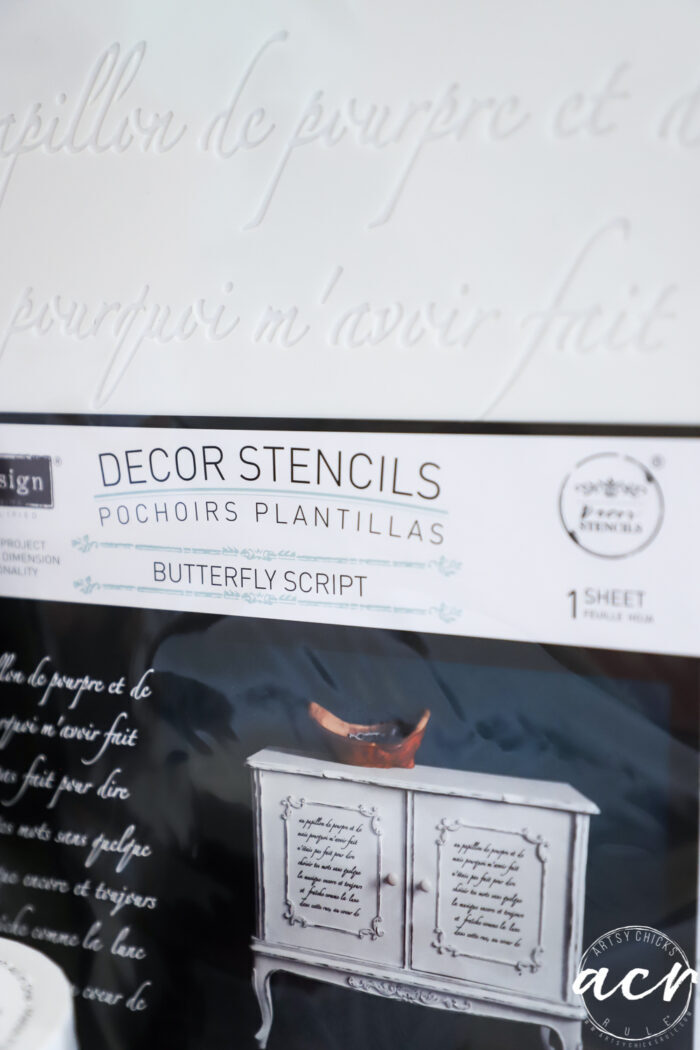 I love this one!
And that paint color…just in time for the upcoming holidays.
I'm excited for the 2 lucky winners who will get them!
(This giveaway is not sponsored by Amazon, Fusion, or Redesign, it is a gift from me, to you!)
Here's how you enter:
To enter, just fill out the Rafflecopter below. Enter all or as many as you like for more chances to win.
Once the contest is over, the Rafflecopter will choose a winner at random.
That's it!
(if you have trouble with the Rafflecopter box below, you can visit this link to enter instead, "Painting Essentials")
The giveaway ends Thursday, September 23rd at 12:00am EST.
After which, one winner will be chosen at random and notified via email.
You will have 48 hours to respond. If not, another winner will have to be chosen.
You must be 18 years or older (and a US resident) to participate. Void where prohibited.
…………………………………………………………………………………..
Don't forget to hop over and visit Christy!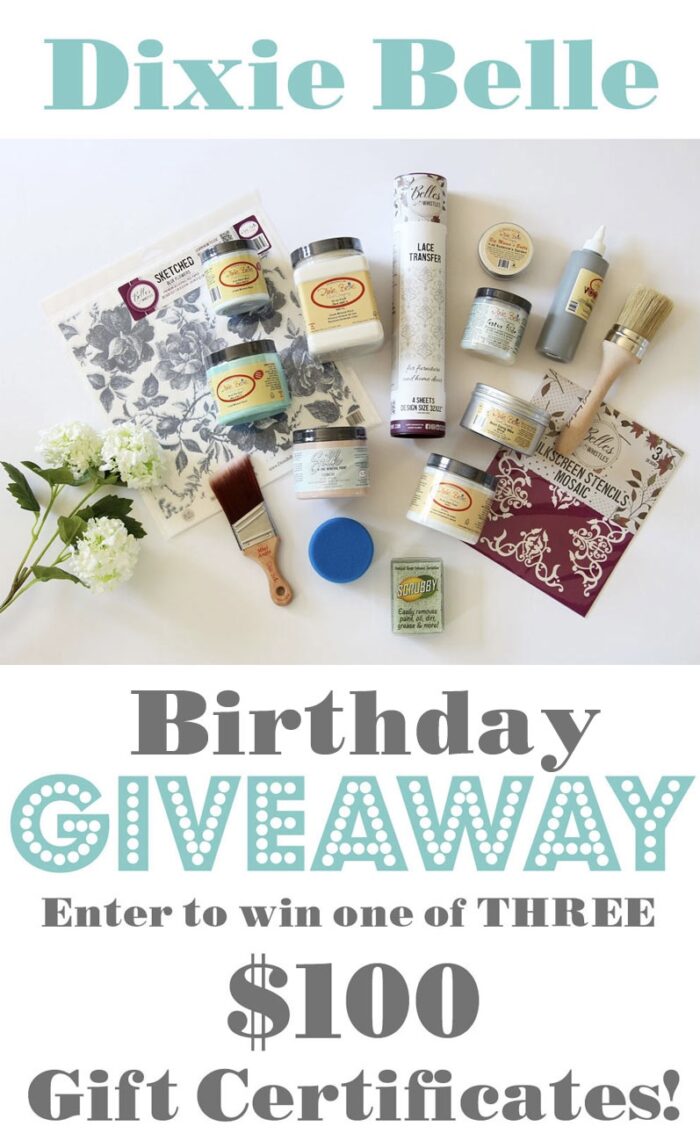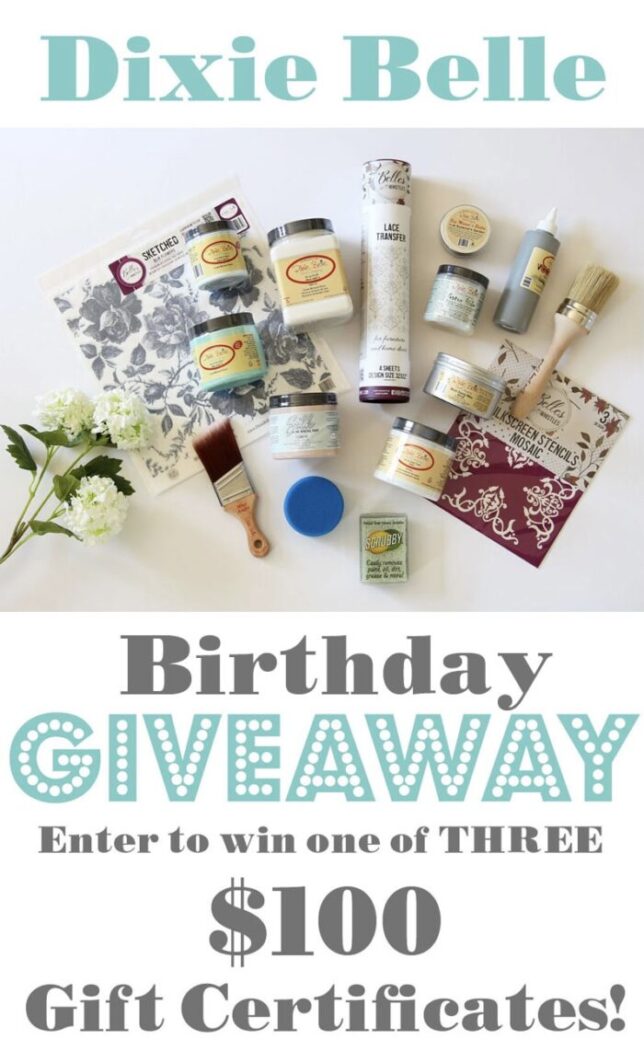 What an awesome giveaway!! Go check it out right >>> here.
Good luck!!
I hope you have a wonderful weekend!
xoxo