A Lovely Dresser Turned Coffee Server
This post may contain affiliate links. Please see disclosures here.
Ever thought of turning a dresser into a coffee server? You can!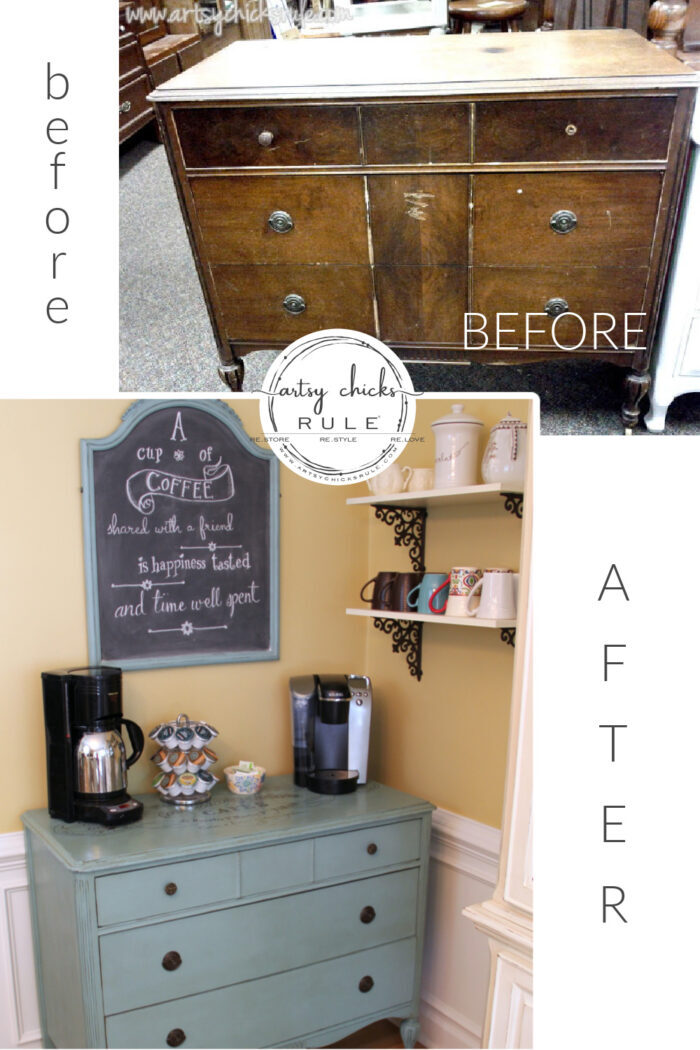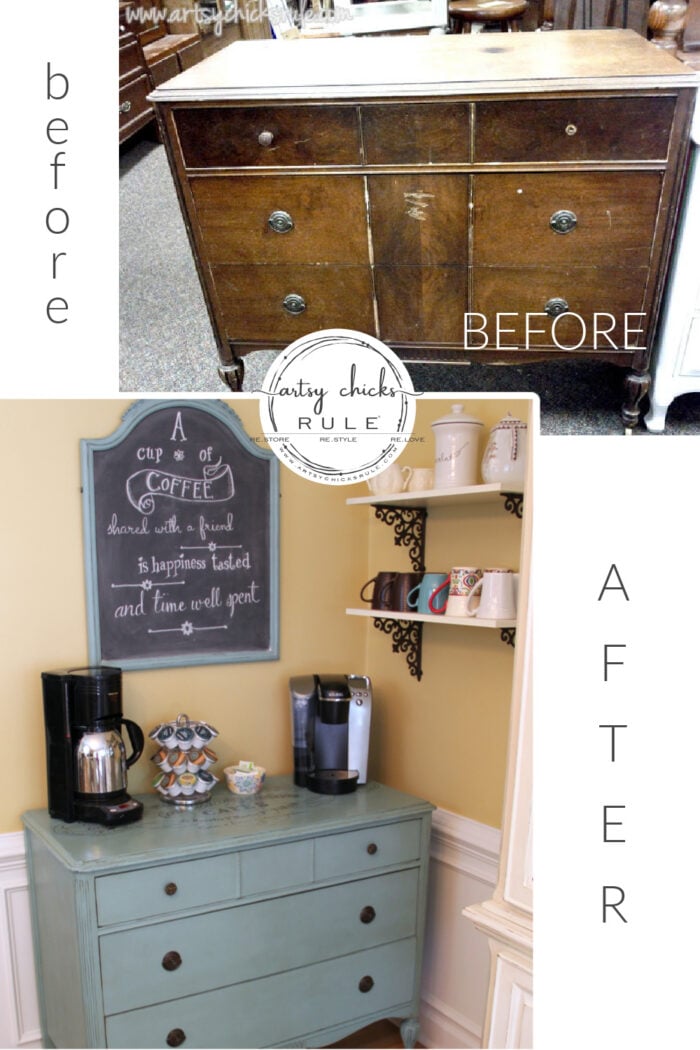 Today I'm sharing out I turned this old antique (beat up!) dresser into a coffee server for my home.
You may have seen this dresser in my Dining Room Reinvented post.
Actually, it's an antique dresser I turned into a Coffee Server Station.
And here is how it came to be…

I adore older pieces like this and love it when I find them.
But this one was in pretty poor shape.
A knob was missing and one wheel was missing.
Which I would have LOVED to have kept in place but could not find a suitably sized match.
I could have replaced all four but that would've defeated the whole purpose.
So they were removed.
Trim pieces were broken and missing from the drawer fronts but I knew it could be beautiful, so home with me it came.
The trim on the top drawer was intact, so it stayed.
The trim from the bottom 2 drawers was broken with pieces missing.
So I took it off.
It pained me because I really wanted to keep it.
UPDATE: I have since figured out a way to make missing molding like this. I could've saved this.
Check out this post here to see how I do it now. "How To Make Missing Molding"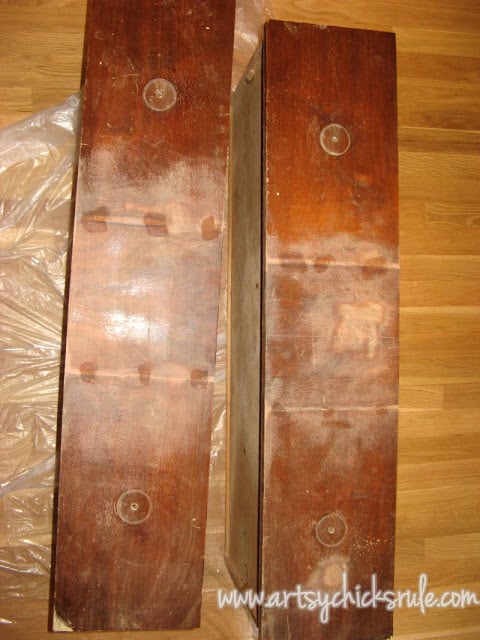 I chose to paint it in (ASCP) Chalk Paint. I wanted something similar to Provence (which I was out of) so I mixed several of her other colors and came up with this.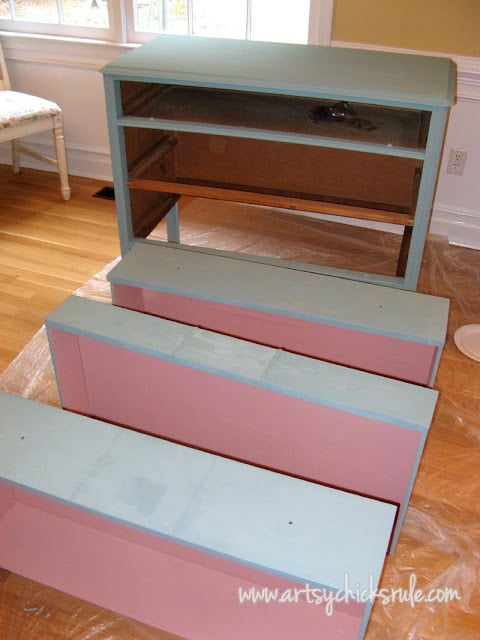 I used Scandinavian Pink for the insides of the drawers. Isn't that just the greatest color combo??
And since I was going to be using the drawers for coffee mugs, filters, and such, I sealed the inside of the drawer paint with polycrylic instead of wax.
Want to know about 26 other chalk style paints?
I've got the low down for you right here! >>> 26 Types of Chalk Style Paint For Furniture
I really wanted to put some graphics on the top of this piece.
And since it was going to be used as a "Coffee Server" I wanted it to say "Chocolate or Cafe" or something along those lines.
I couldn't find exactly what I wanted so I used parts from 3 different graphics and transferred what I wanted from each.
I found them here… The Graphics Fairy. She has a bunch of really beautiful graphics.
I love to just sit and scroll through them all.
There are several different ways to transfer the graphic to the furniture.
I have used another method (wax paper/printer) on a few smaller pieces of furniture though.
I chose to do the projector method below.
Well, that was after I saved the graphics to a flash drive, drove to OfficeMax and had them make some transparencies for me.
Then I got busy!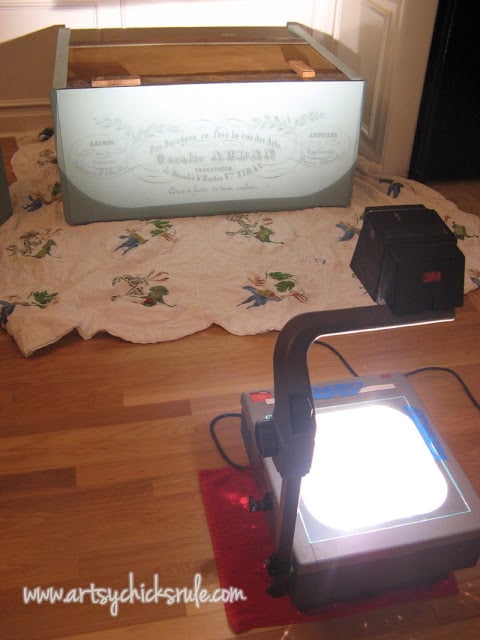 Here it is once I had drawn the graphic from the projector onto the top of the dresser.
I used watercolor pencils to transfer the image.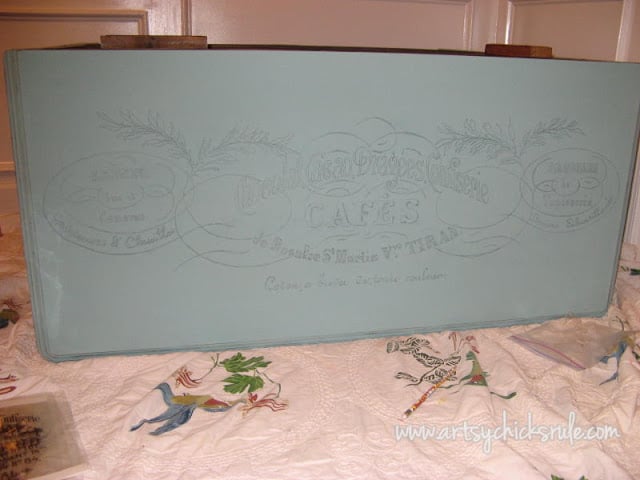 And hand painting in the wording…..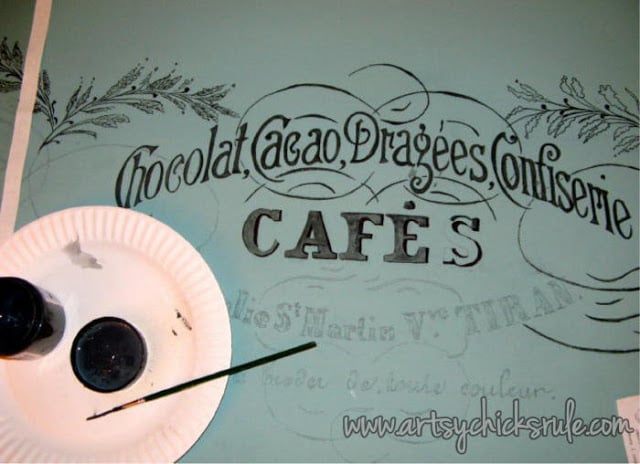 I used ASCP in Graphite for the lettering and my favorite type of paintbrush for this.
After I finished painting I used some fine sandpaper and distressed the lettering just a bit.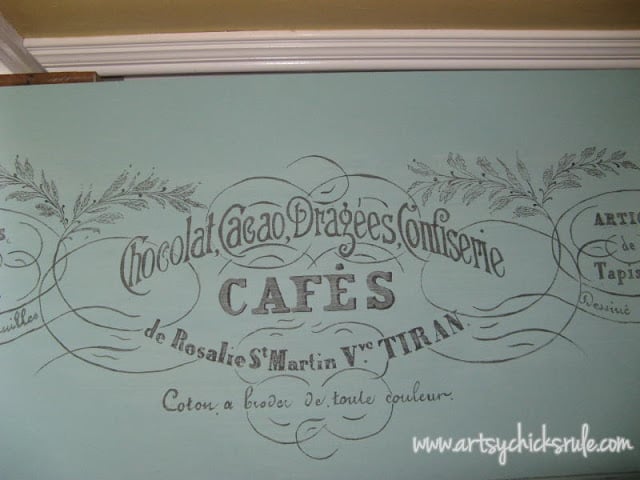 I distressed the entire dresser and finished up with a blend of clear and dark wax. (also Annie Sloan)
Mostly clear with just a bit of the dark. A little of that goes a LONG way.
I did 3 coats of wax on the top since I was going to be using this as a Coffee Server station.
It has held up beautifully, by the way.
My K-Cups, coffee filters, and such are in the top drawer.
Mugs are in the second drawer and travel mugs in the third.
Perfect!
And the second drawer…


Some close-ups…..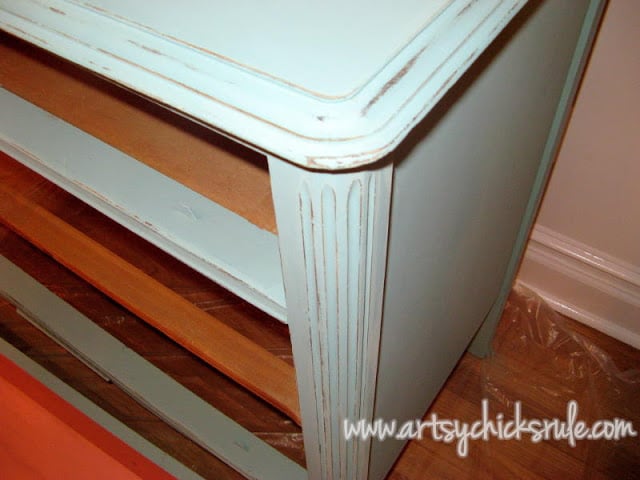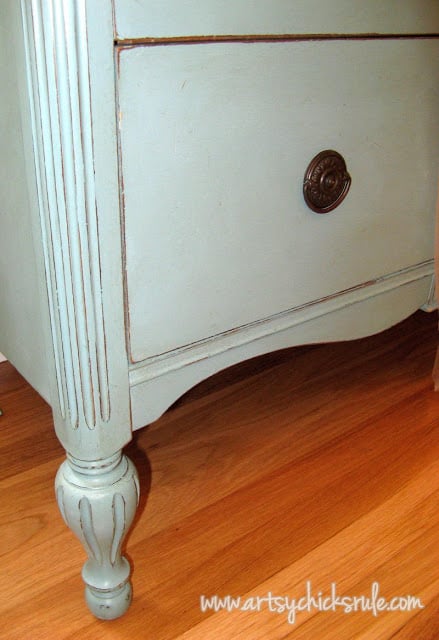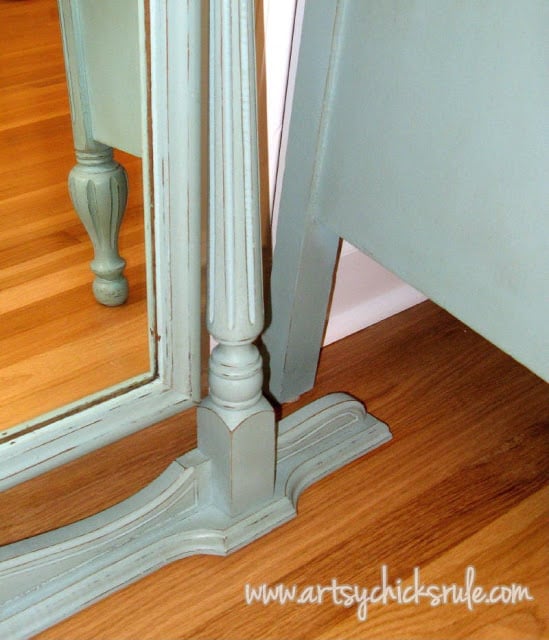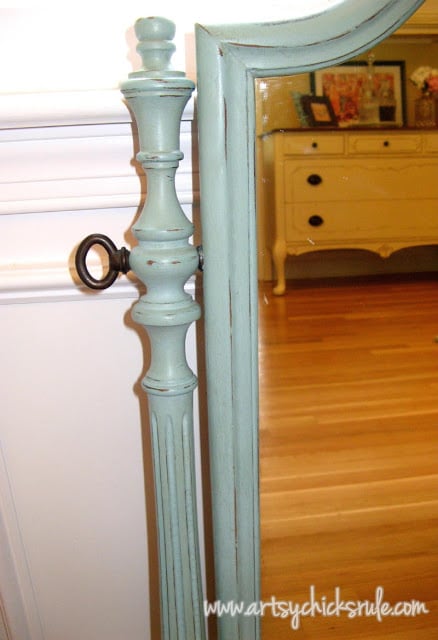 I just love all the details!
I liked the mirror but my husband thought it looked a little too "dresser-ish" for the dining room.
He suggested the chalkboard. I love it!
I used Graphite for that too. That is not its designated use but it does work well as a chalkboard also.
Here she is all finished.
Look at the shine on that waxed top.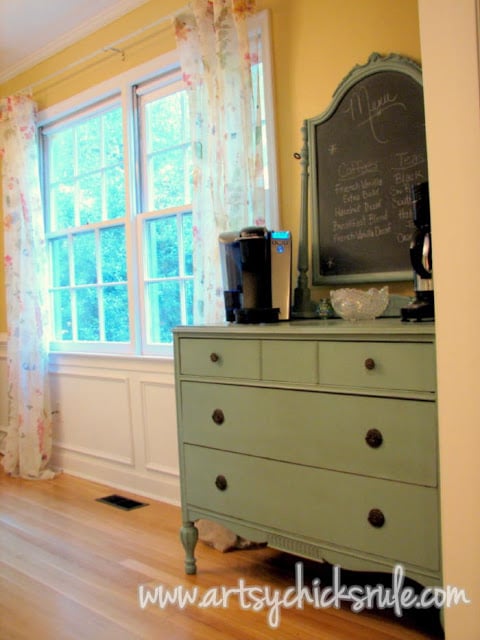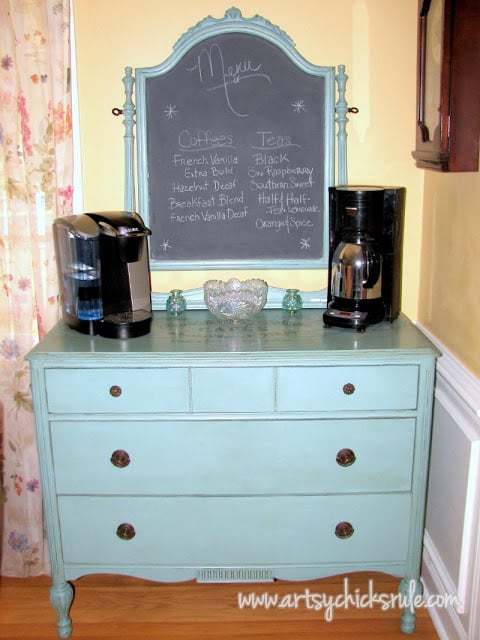 A dresser in my dining room- turned coffee server station. Love it!
PIN it to save it!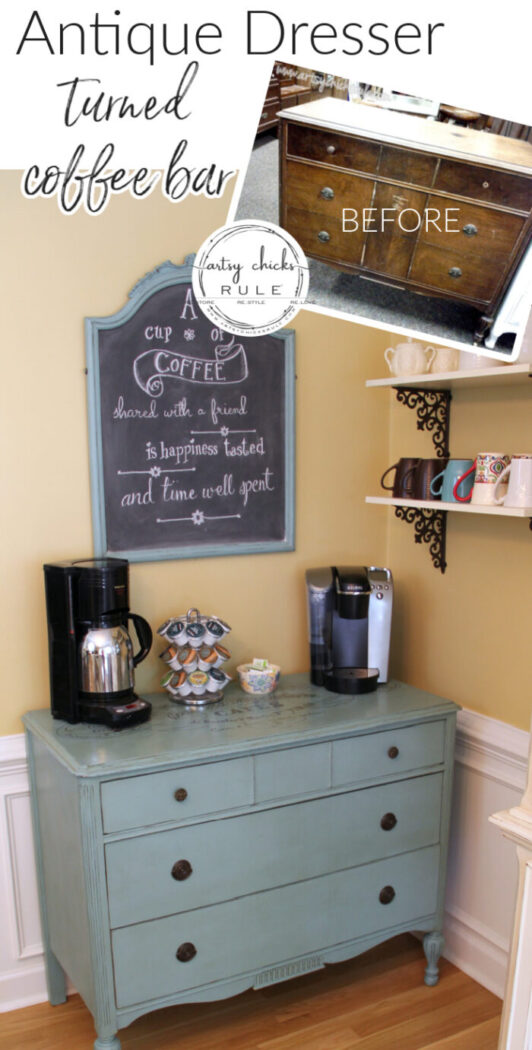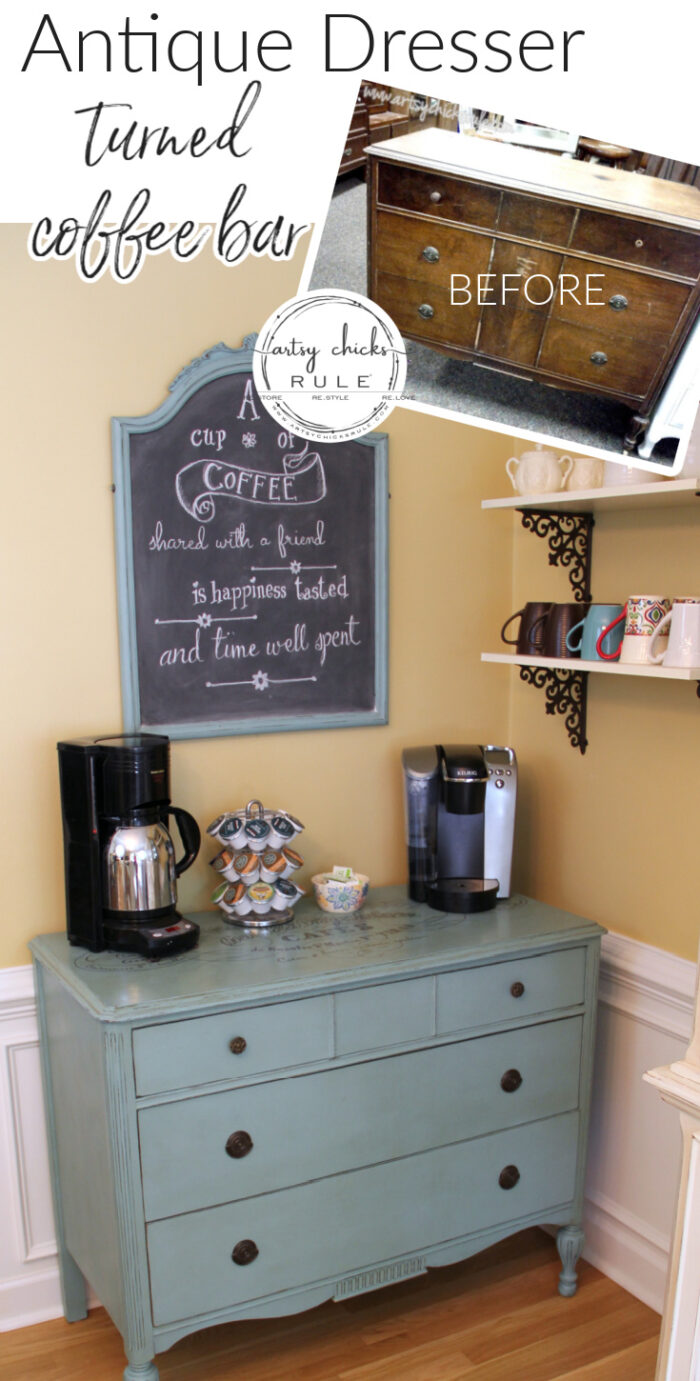 Hop on over and see it here >>> Coffee Server, It Moved and Got New Chalk Art!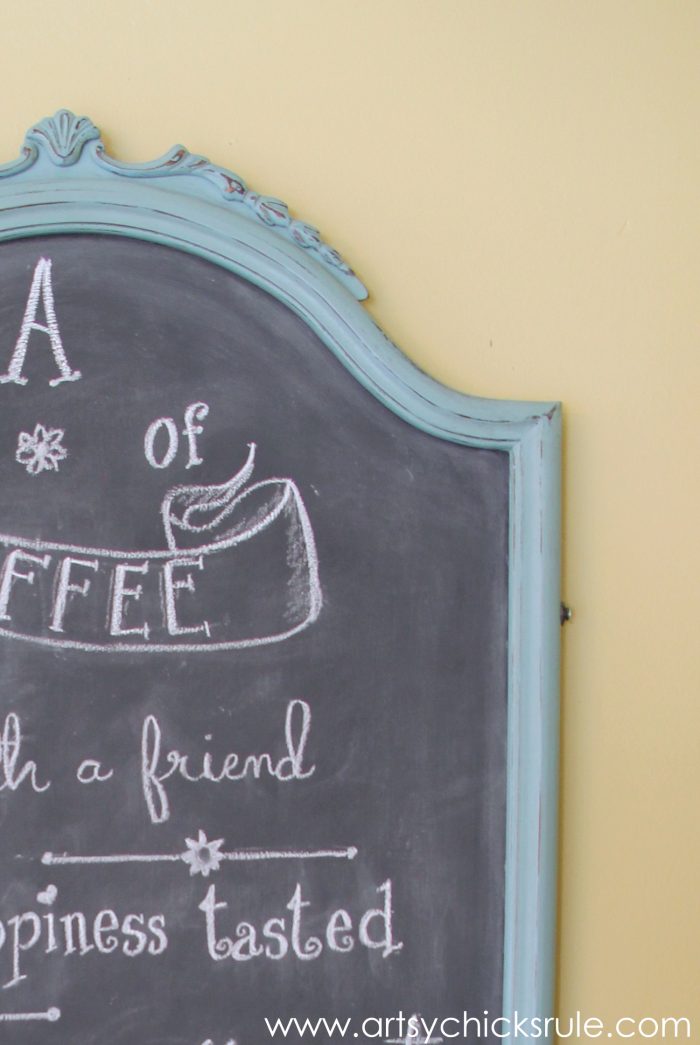 And yet one more update/new makeover (that's what happens when you blog 8+ years! ;) … I have since sold this piece, our newest "dresser turned coffee bar" can be seen >>> HERE)
I love using furniture in new and interesting ways. And not always for their intended purpose.
Do you have repurposed furniture in your home too? I'd love to hear about it!
Come see what I make with these next!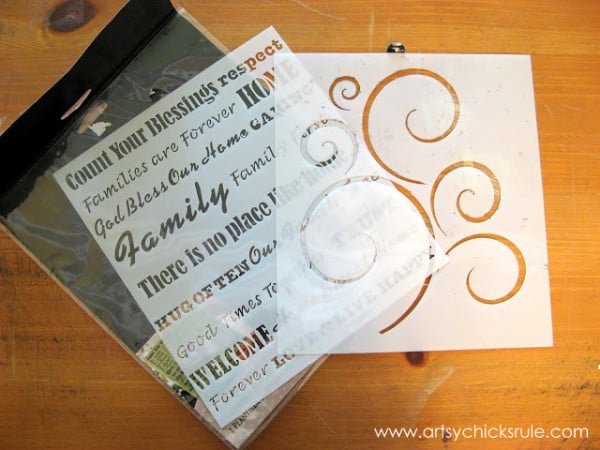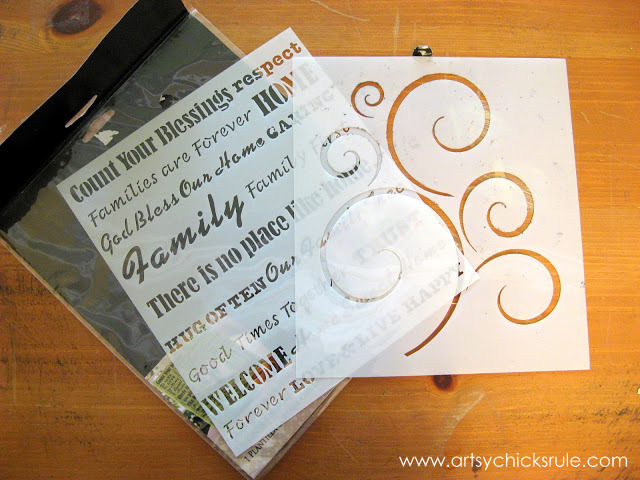 UPDATE!! See it now, here!!
xo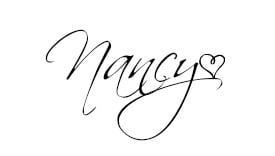 Follow Along Here!