Navy Blue Coffee Table Makeover (with brown glaze)
This post may contain affiliate links. Please see disclosures here.
This navy blue coffee table was old and tired, with a little paint and stain it has a brand new lease on life!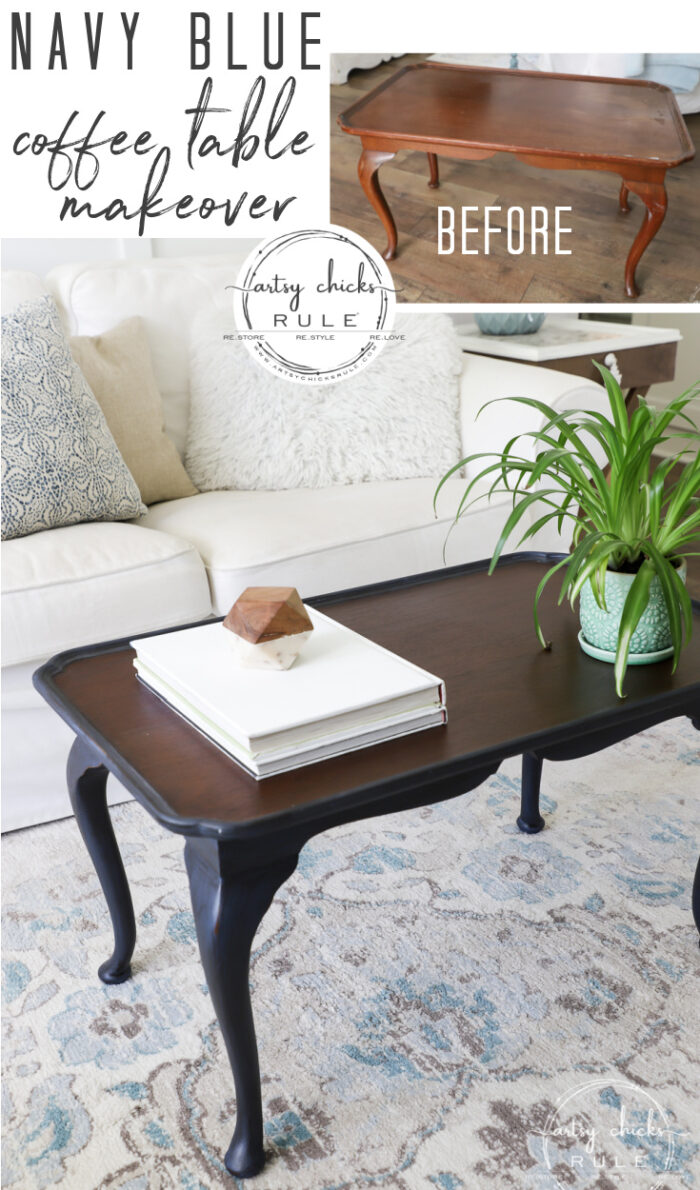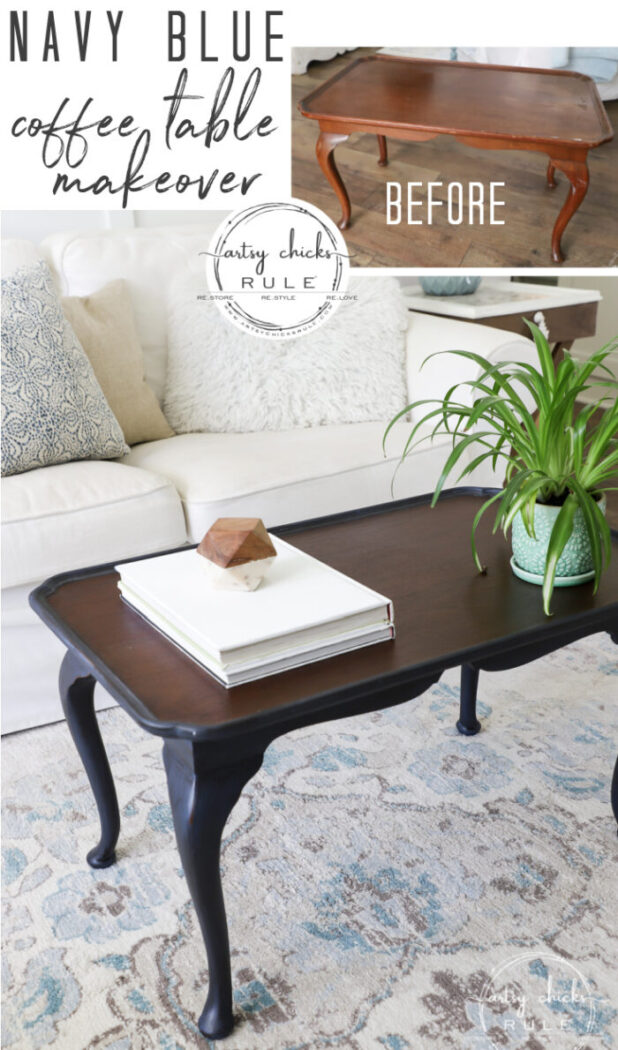 Hello friends!
Remember the table I mentioned last week that I didn't get done in time? Well, I finished it and am sharing it today. Yippee!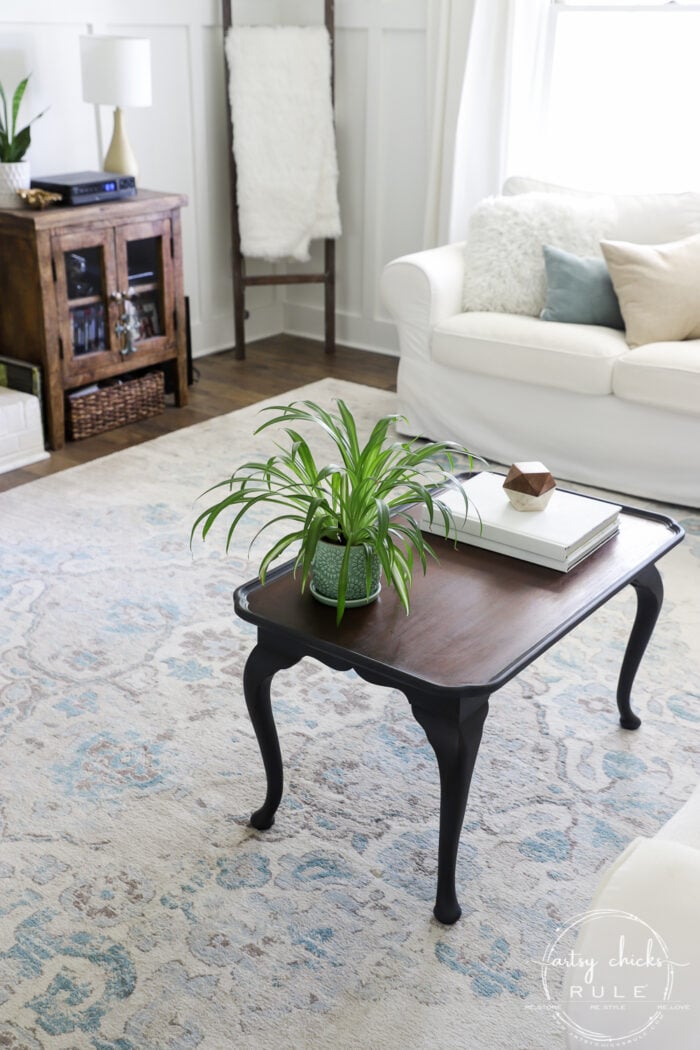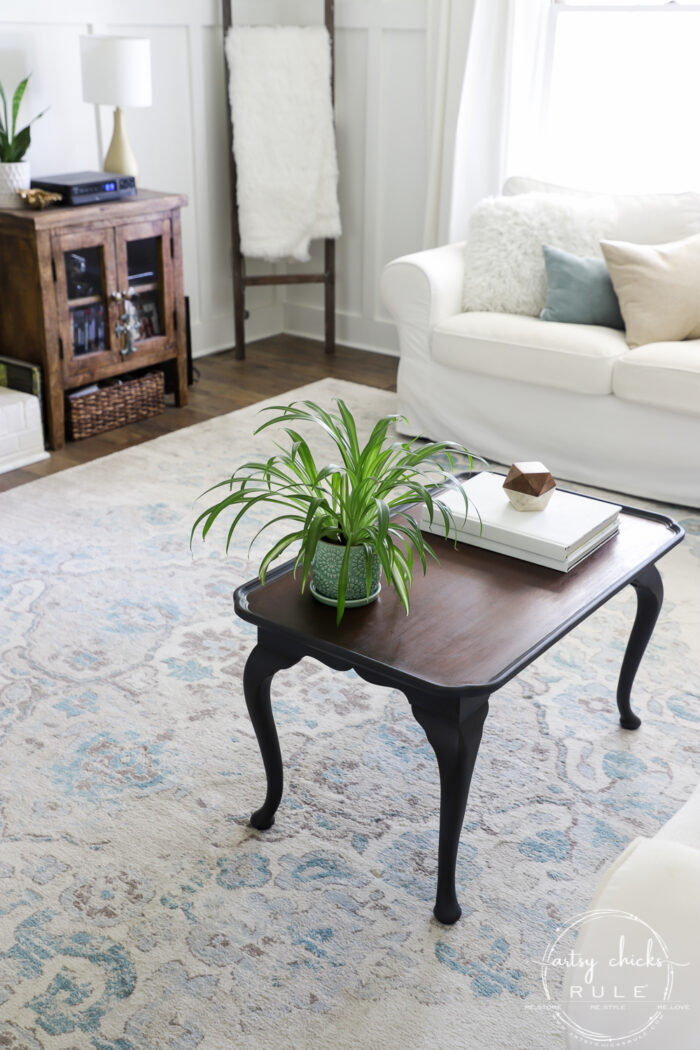 When you work with oil-based poly, things just take a little longer.
This table is part of my latest haul…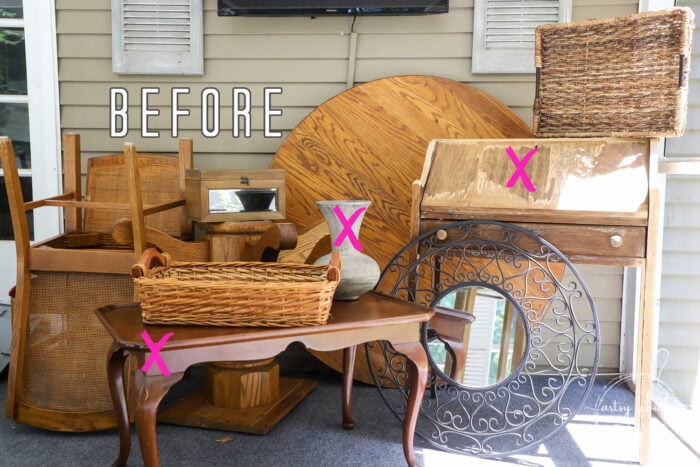 I've already marked 3 off of this haul. I'm moving right along!
I have actually almost finished everything except for the table and chairs. That is the one I am the most excited about and can't wait to get started on it.
I'll be sharing everything over the next week or two. Stay tuned over on Instagram as I'm sure I'll be sharing the table and chairs as I'm working on it…and I hope to work on it this week.
Navy Blue Coffee Table Makeover (with brown glaze)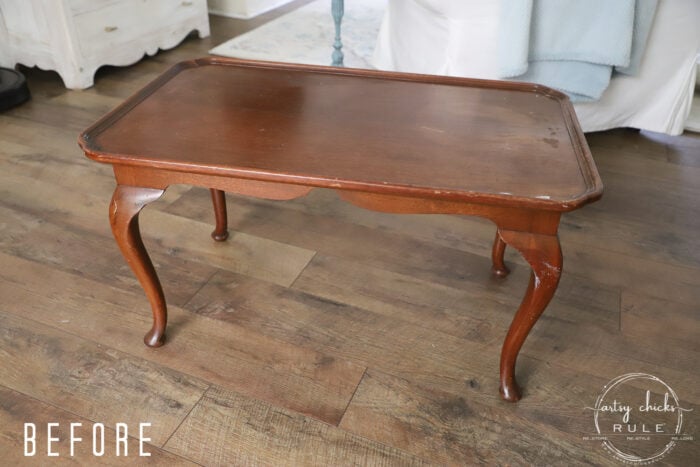 You see this style of furniture a lot at the thrift stores. It's beautiful and classic but not something that a lot of people want these days.
And hating to cover all of that wood up I chose to only cover part of it.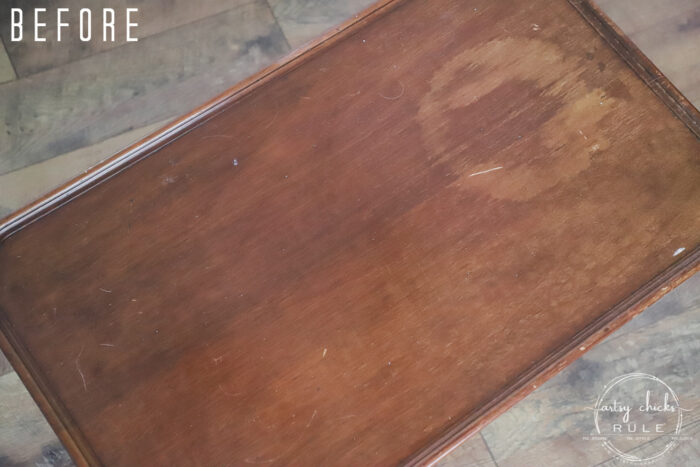 But I had some work to do.
I sanded the top until I got down to the natural wood. How beautiful is that?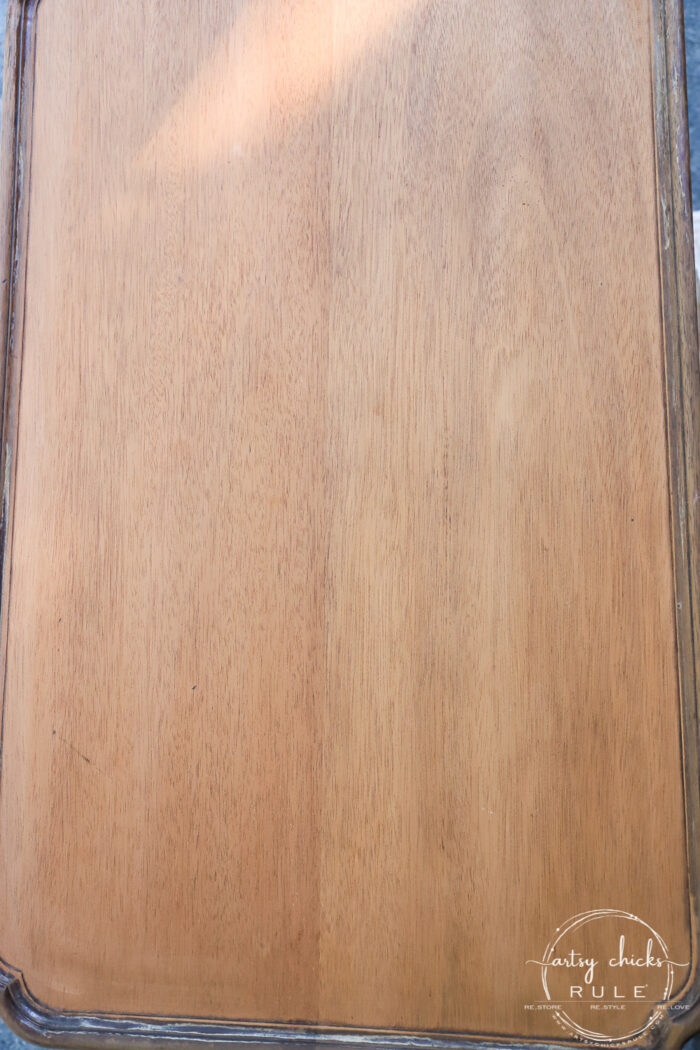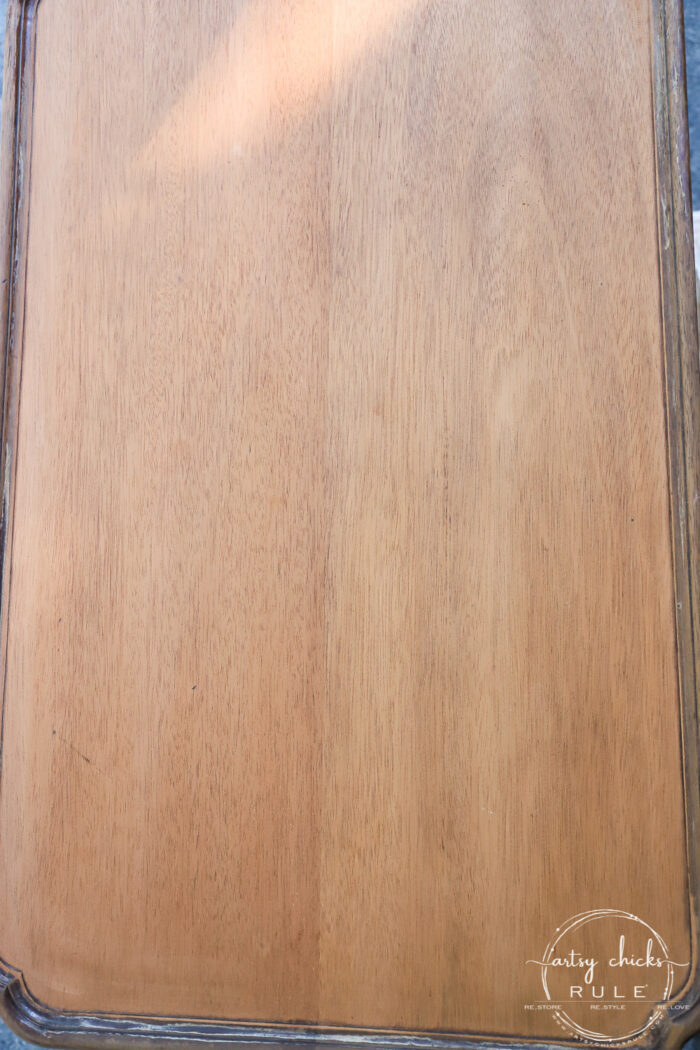 Really pretty when it's dry.
But just to show how much color is in this wood naturally, here it is wet with water…(as it's drying from the water)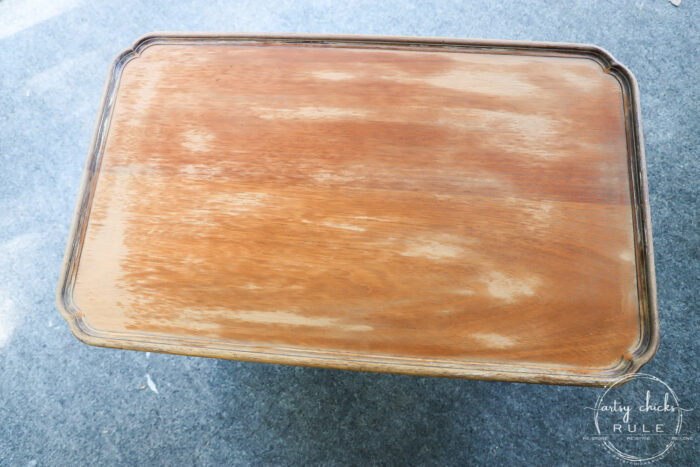 But I do have a fresh clean surface to begin anew.
Once it was dry I applied a coat of walnut stain. (linked above)
Then I painted the base with that gorgeous Coastal Blue color.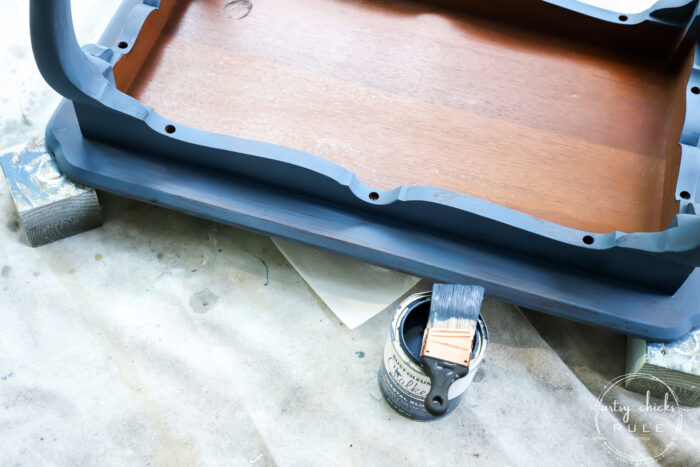 I applied 2 coats of paint.
For the top edge, I used an angled paintbrush. (also linked above) I just love these little brushes. They are super easy to handle and control, perfect for doing a straight edge like this.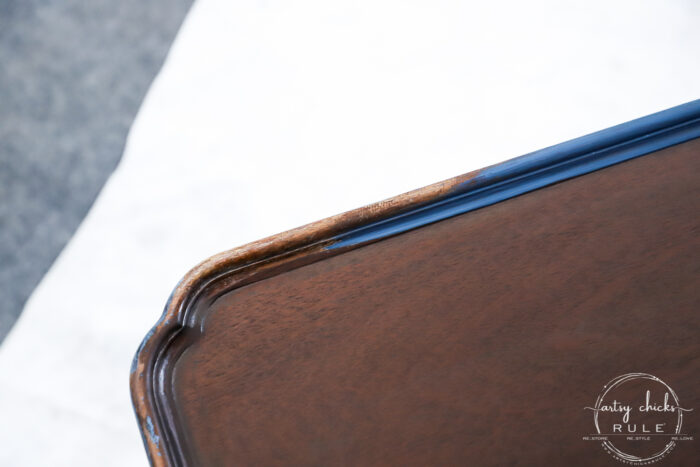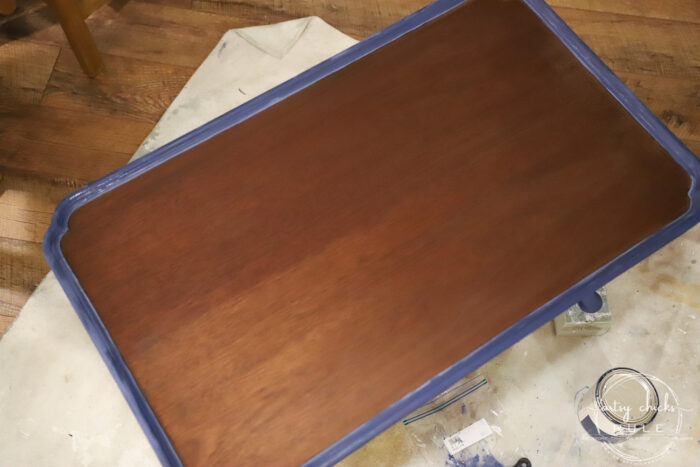 Once the paint was dry, I lightly sanded to smooth it and reveal some of the wood underneath.
Then I applied the brown glaze. I simply used a rag and wiped it on and then wiped back over it removing most of the glaze.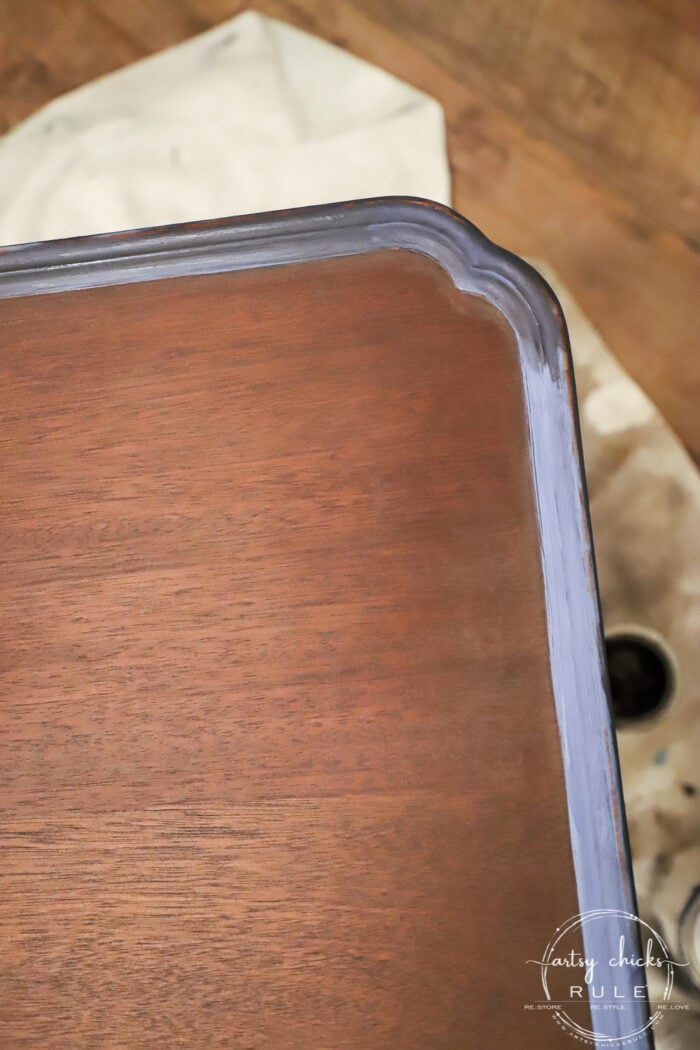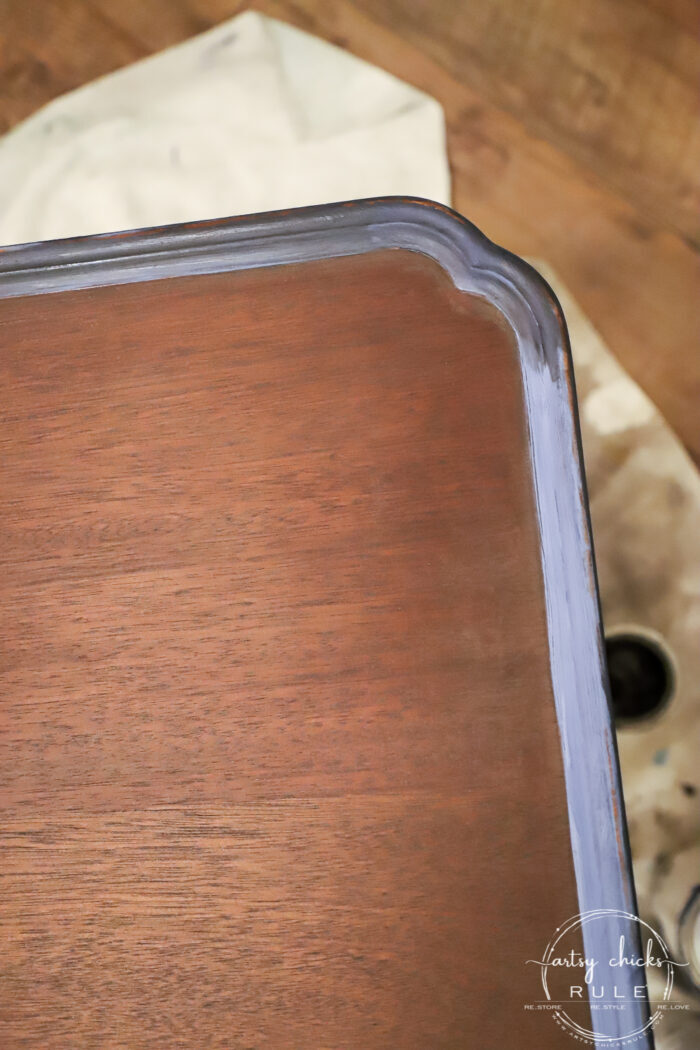 You can see above how the glaze changed the color of the paint. It gave it a deep, rich look. However, the paint is lighter looking because I had sanded it and would also get darker with wax or poly.
This picture shows more of what I mean.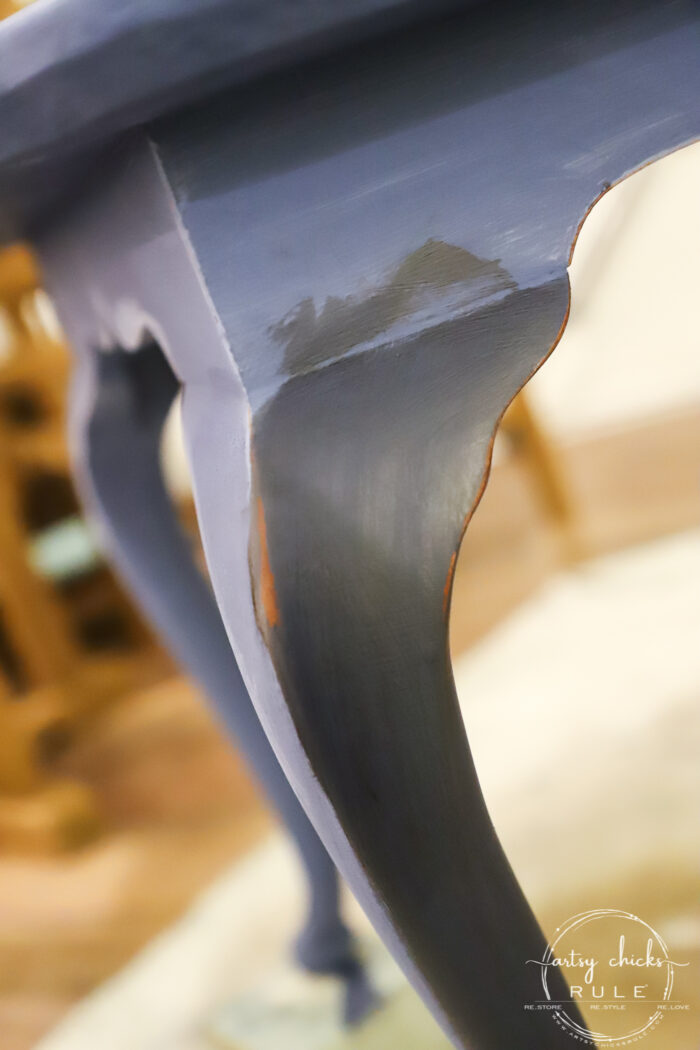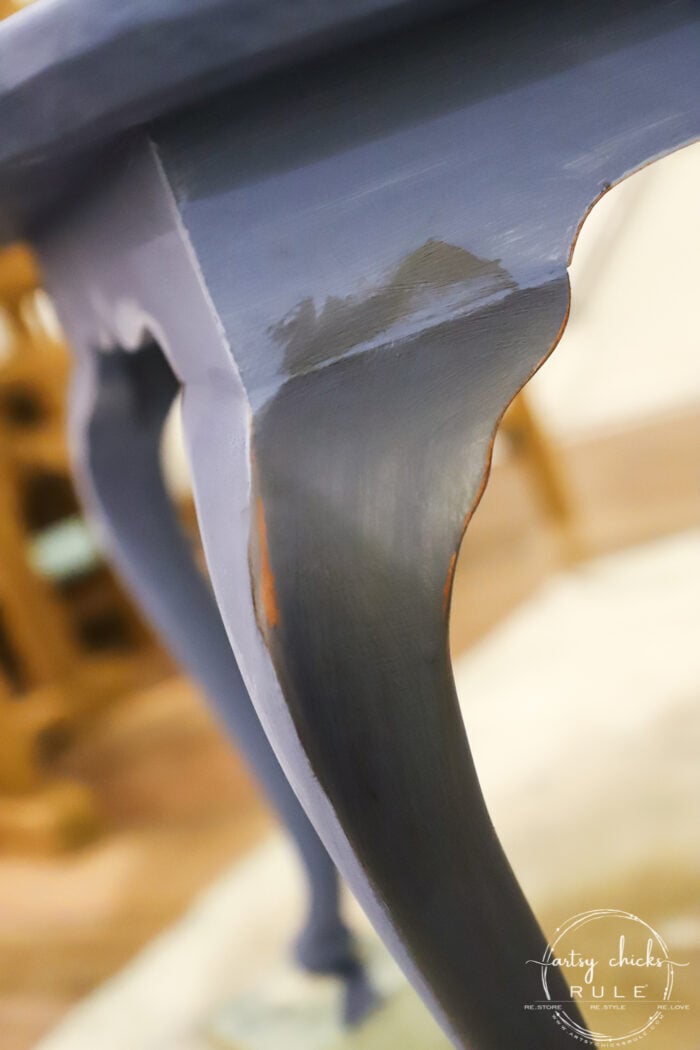 I love how rich it made the paint look.
**Now, I applied it over chalk paint that is porous and unsealed so the glaze really grabbed and that was the look I was going for. If I wanted to only have the glaze gather in creases or crevices for that type of look, I would've given my paint a coat of poly beforehand. Once dry, I would then go over with the glaze, wiping away and leaving only in certain areas. (the glaze will wipe away from a poly'd surface much better than from an unsealed surface)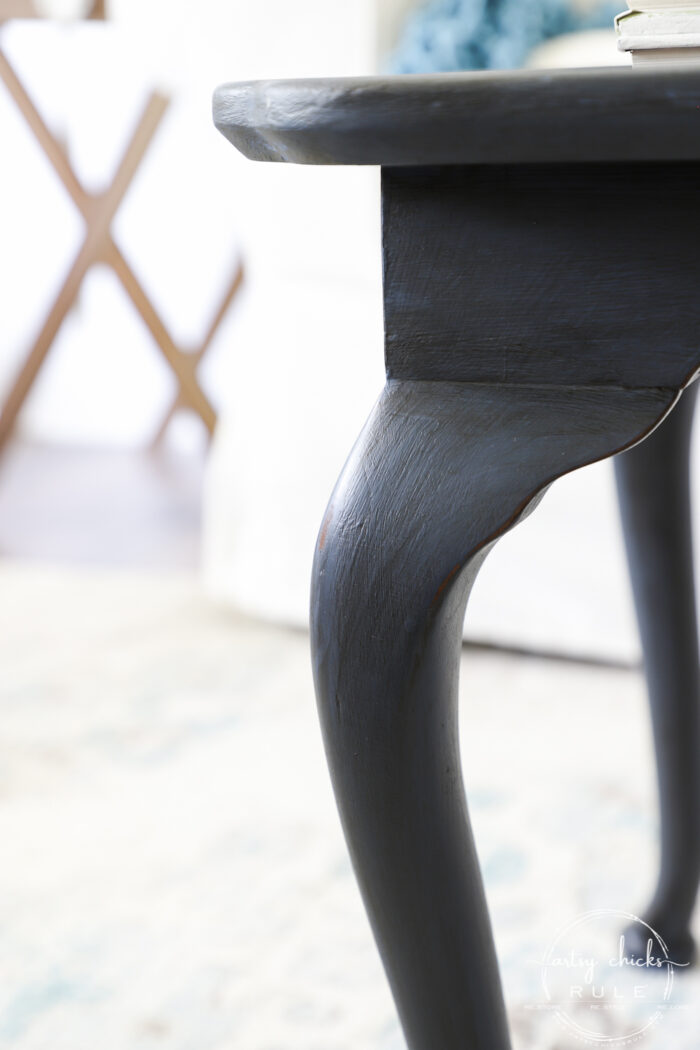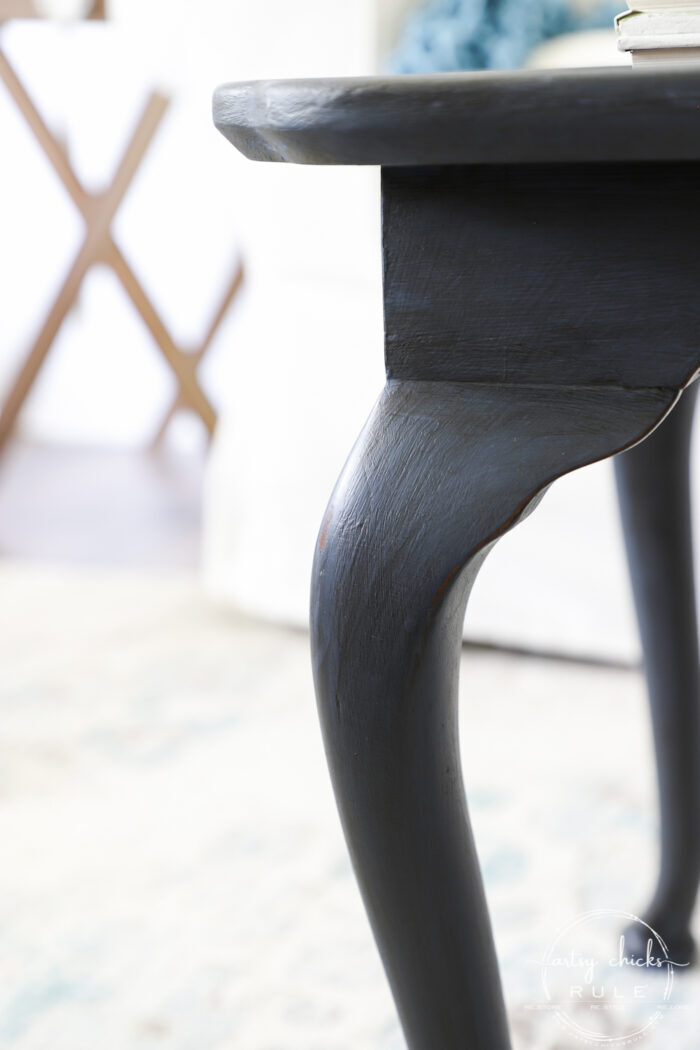 Once I was done with that, I used another rag and applied the gel topcoat on the top stained area. You wipe it on and wipe off the excess. I did two coats.
It leaves such a nice finish. Not shiny or thick which is what I love about it. It's the same finish I used on my coastal coffee table that usually sits in this spot.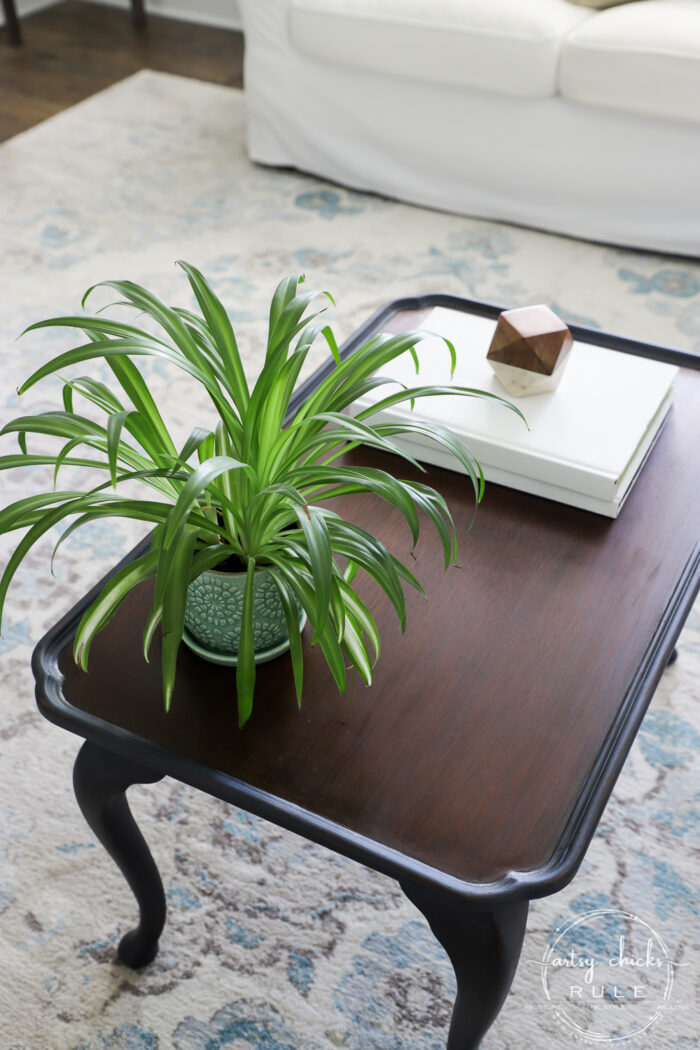 I think it still looks very elegant but with a new lease on life.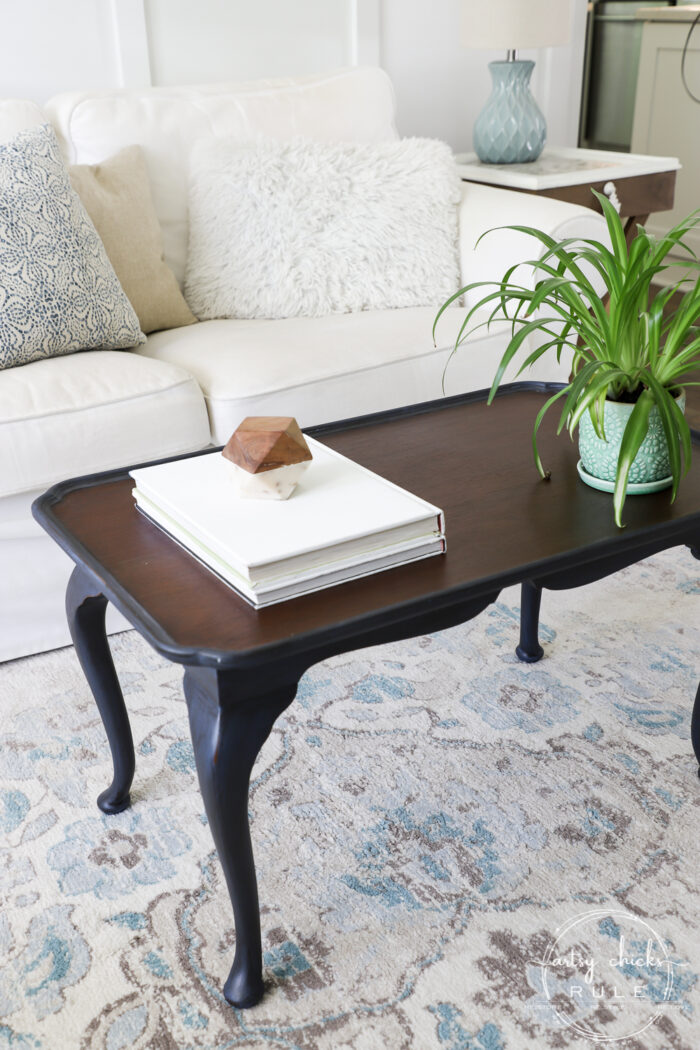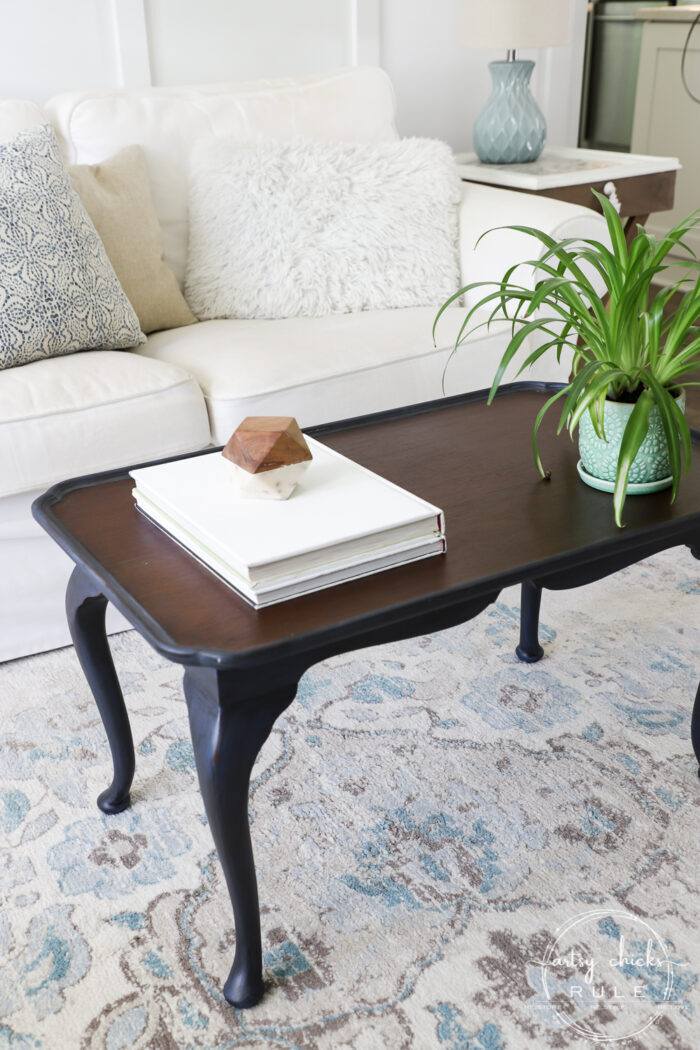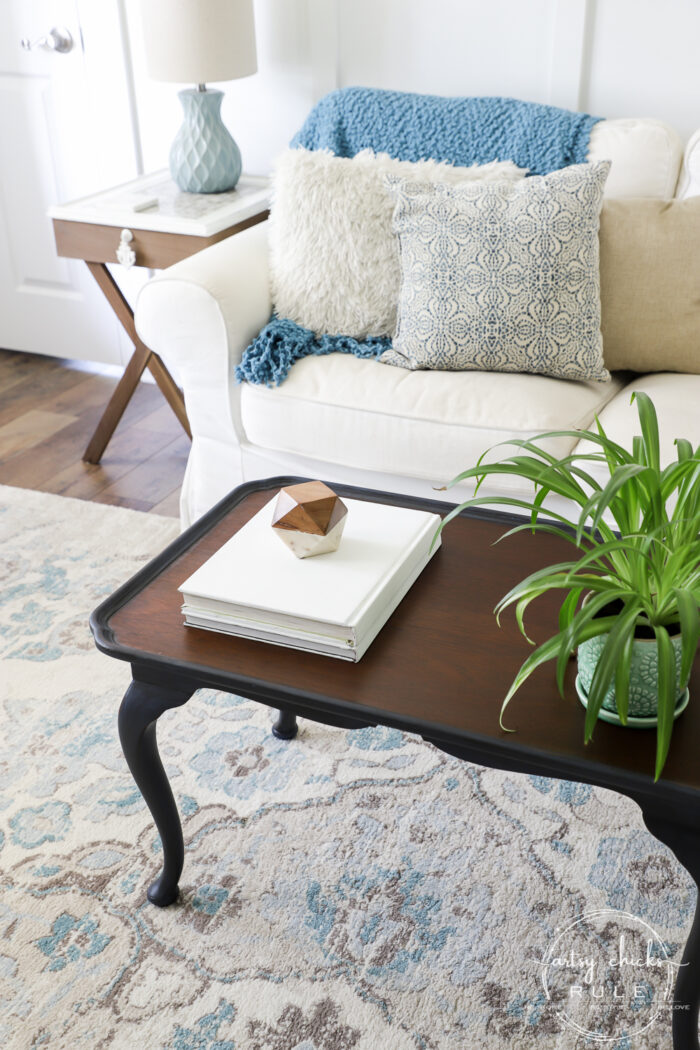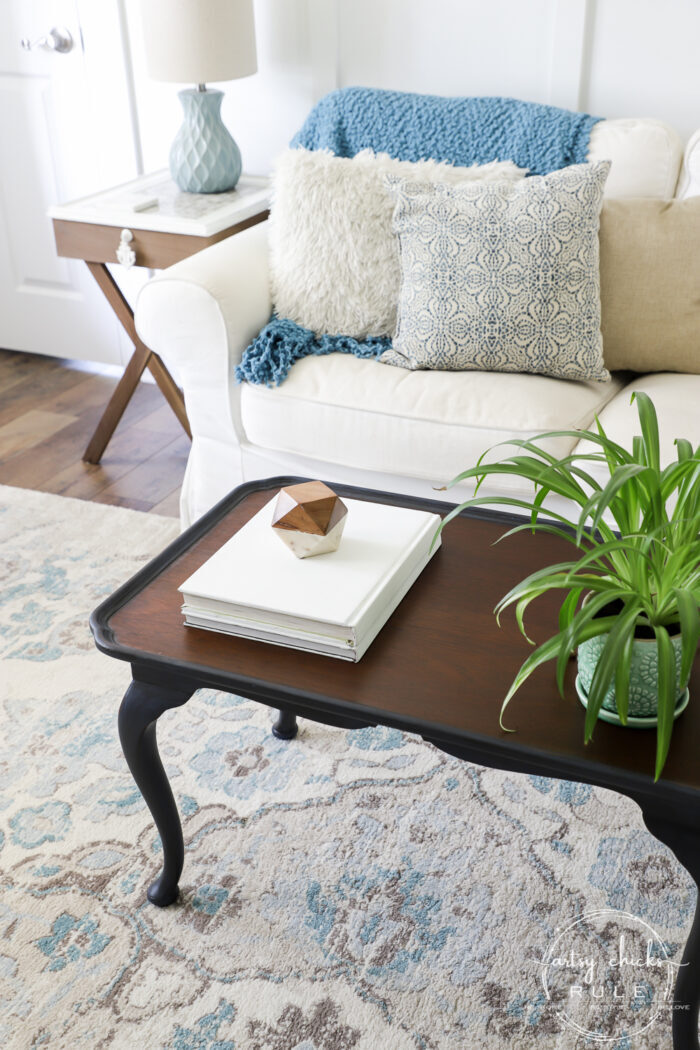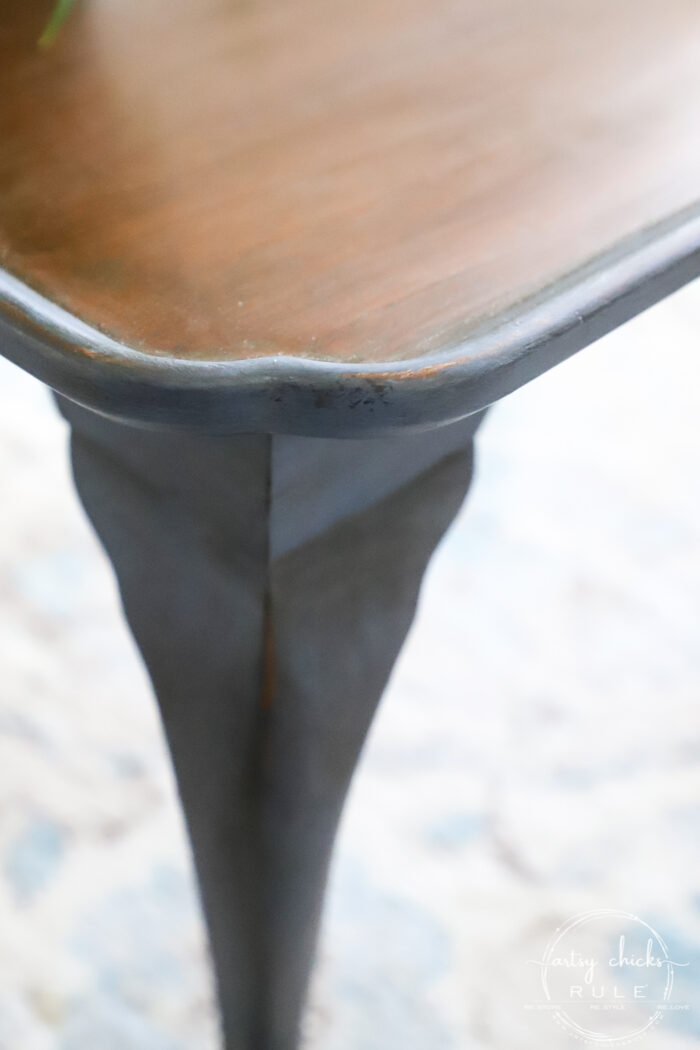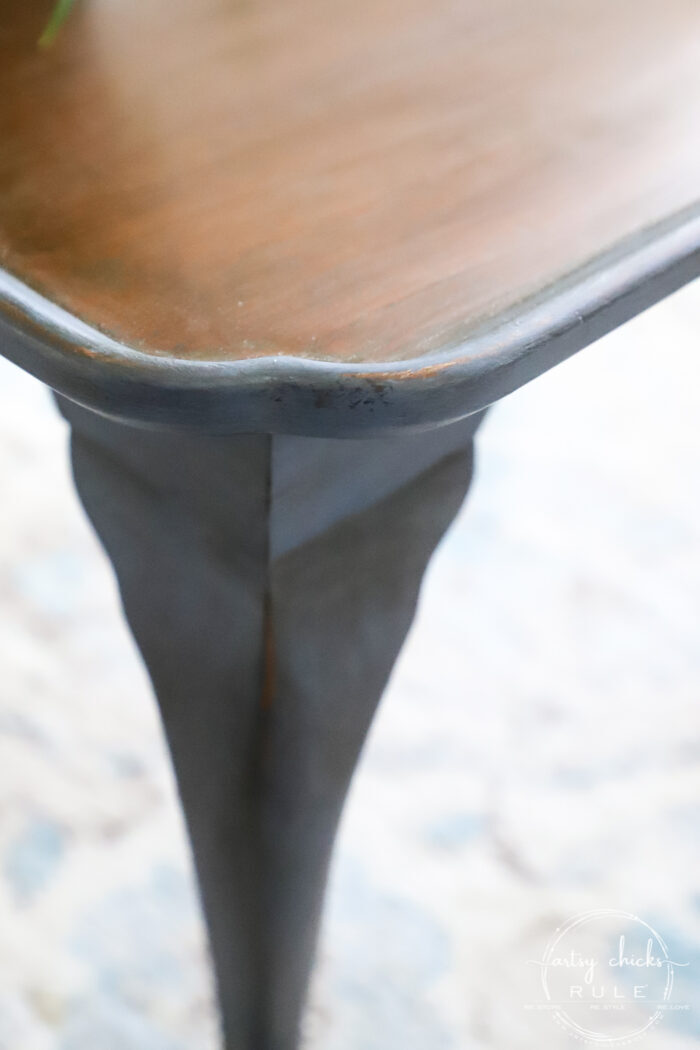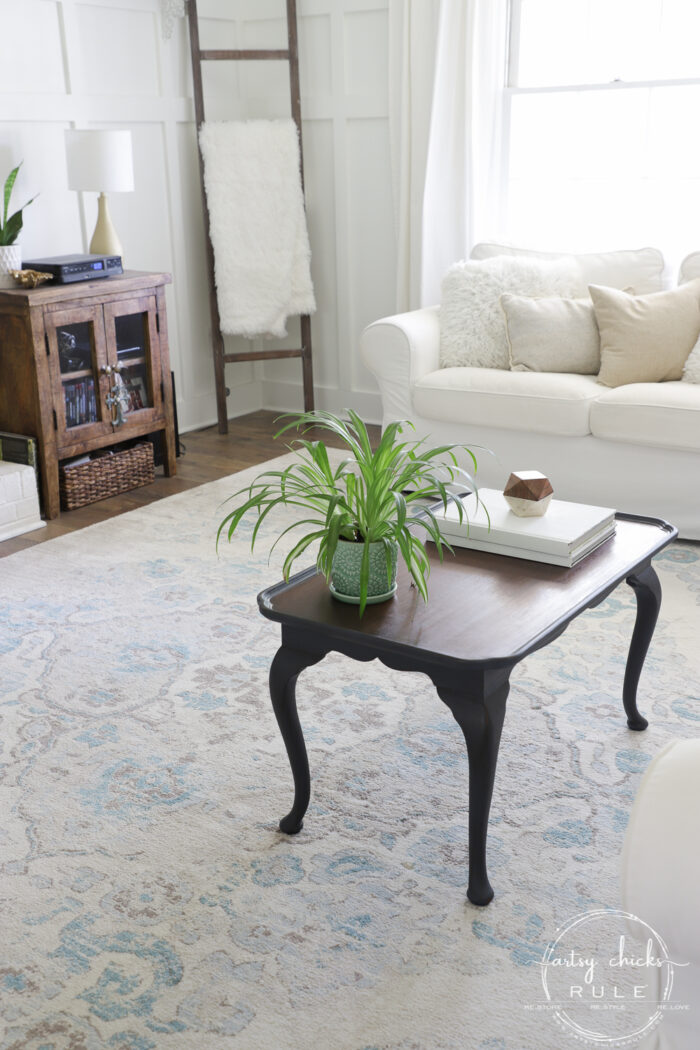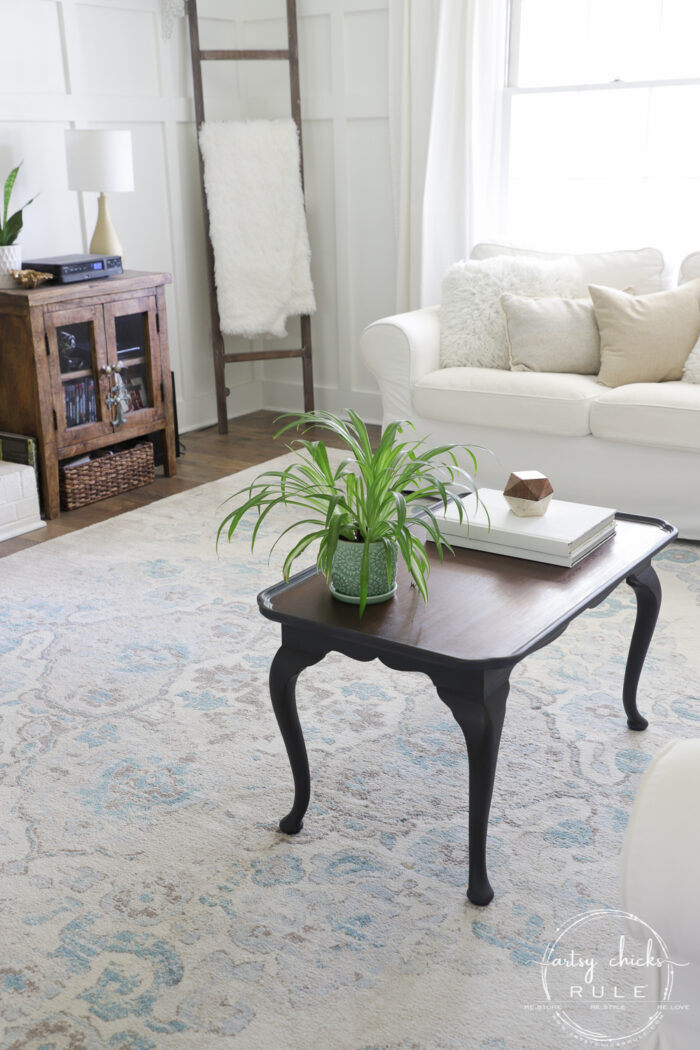 You can find our rug, here.
Fairly simple makeover. The sanding took the longest but it most often does.
So worth it because now it is refreshed and ready to be reloved.
PIN it to save it!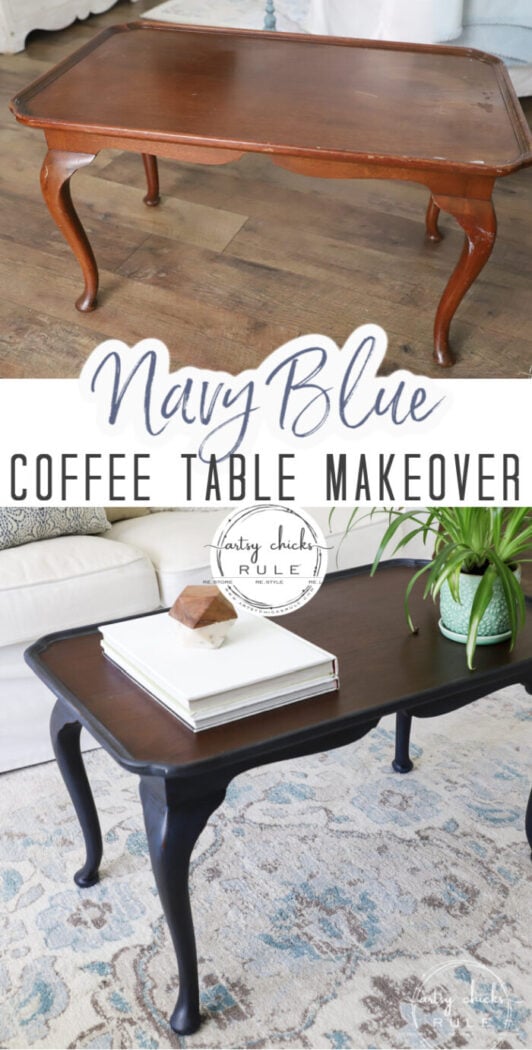 I hope you enjoyed this makeover. I'll be back on Thursday to share what I did with the baskets from the haul!
If you missed any of the thrifty haul #3 makeovers, you can see them all here:
I'll be sharing this next time, stay tuned…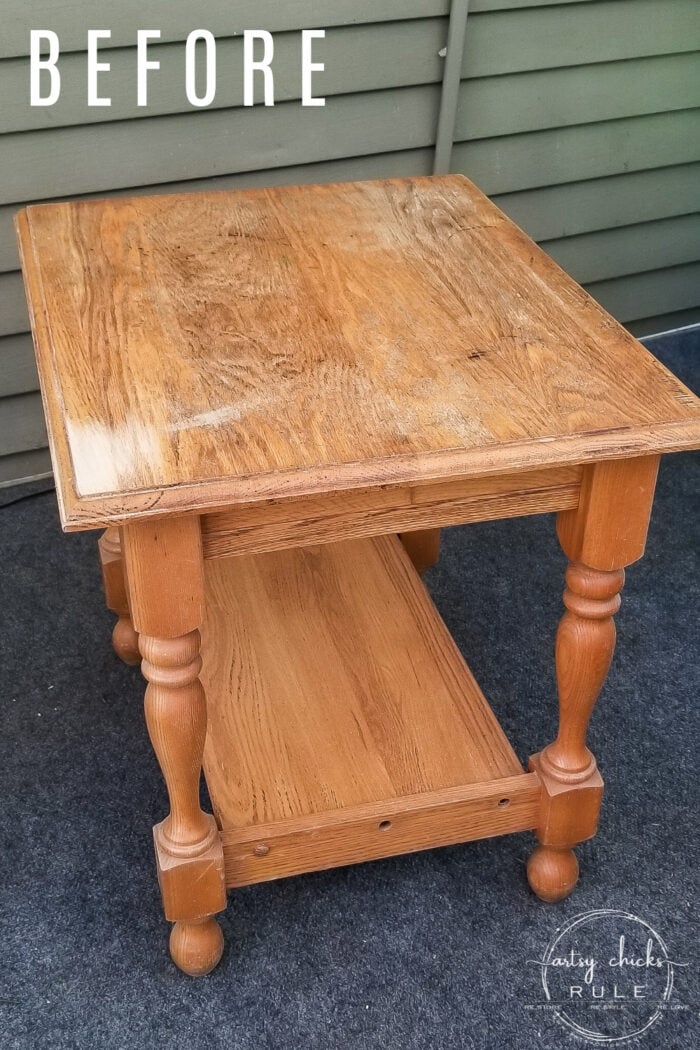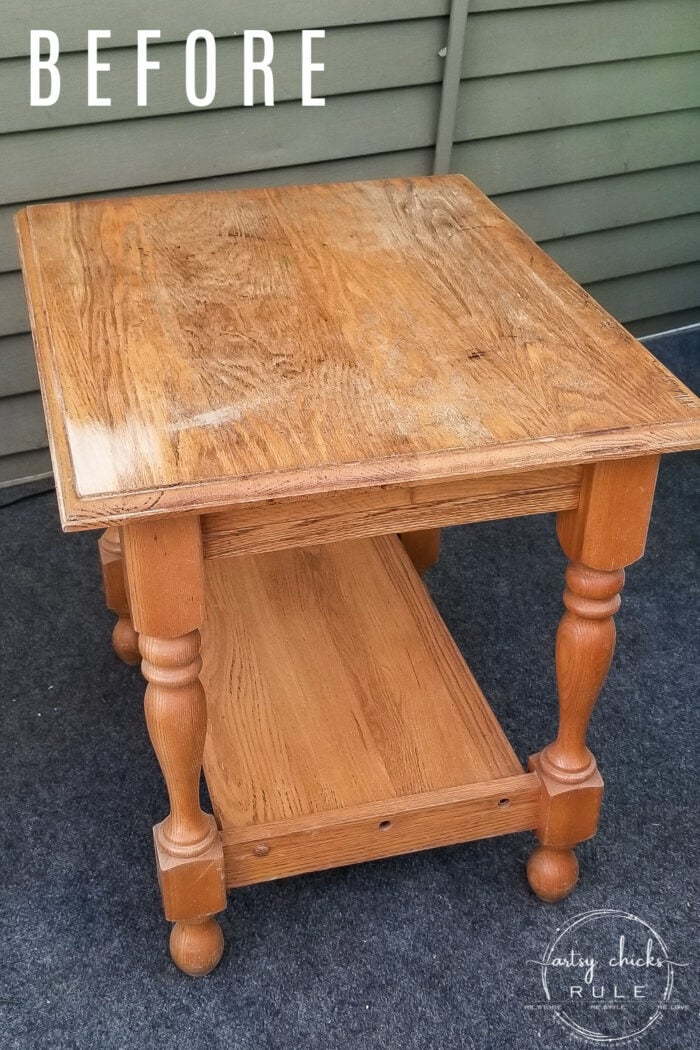 UPDATE!! See it now, here!
xo