Painted Ceramic Vase Makeover
This post may contain affiliate links. Please see disclosures here.
A simple paint technique to give the look of high end painted ceramic vase for less! $6 thrift store find transformed!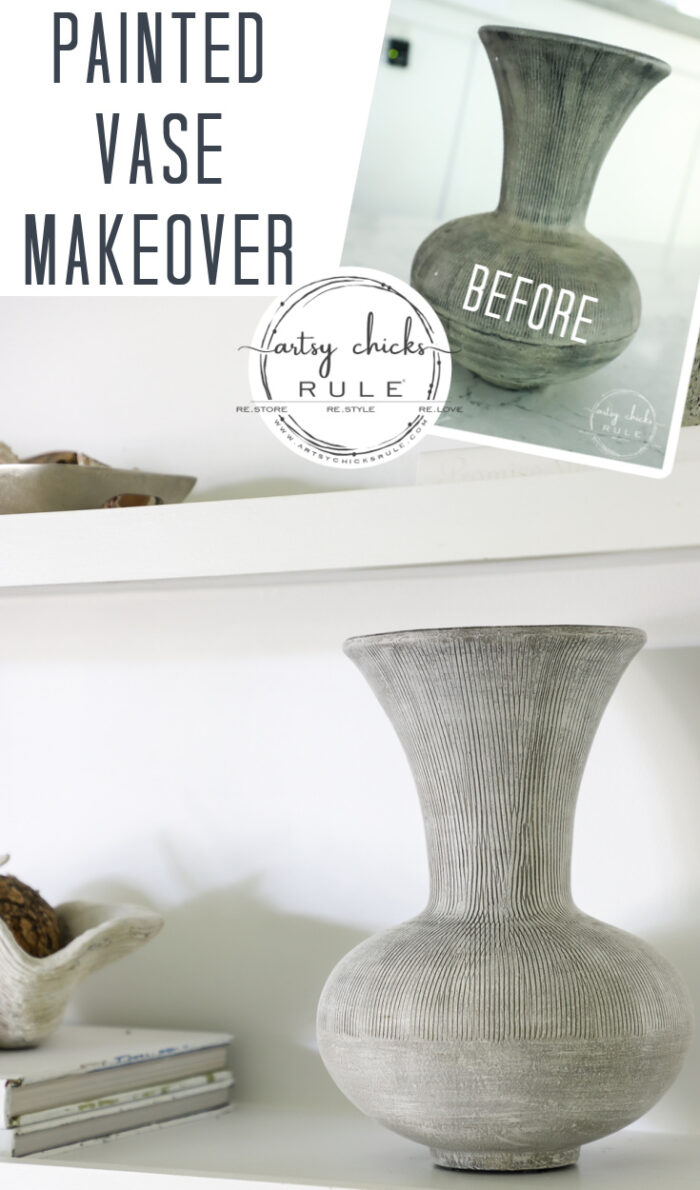 Hello friends!
I had planned to share the coffee table below but I didn't quite get it finished. I poly'd the top with oil-based poly and that just takes longer.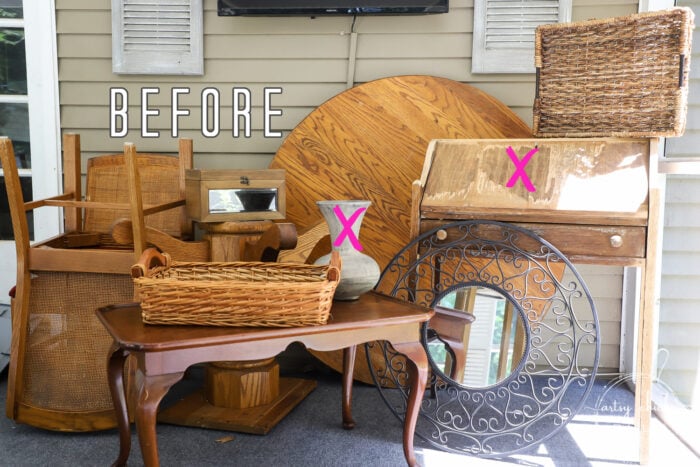 So you'll just have to wait until next week to see that one. It will for sure be done by then.
But in the meantime, let me share another one from the haul (marked above) that was a super, super simple makeover!
Thrifty, budget-friendly decor at its best.
Painted Ceramic Vase Makeover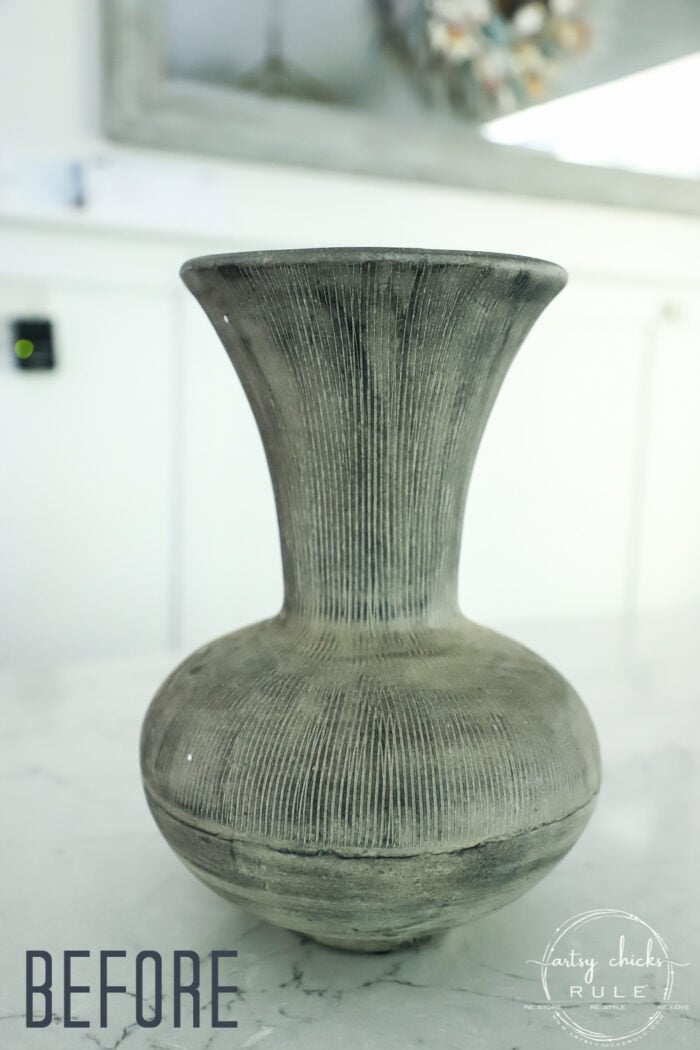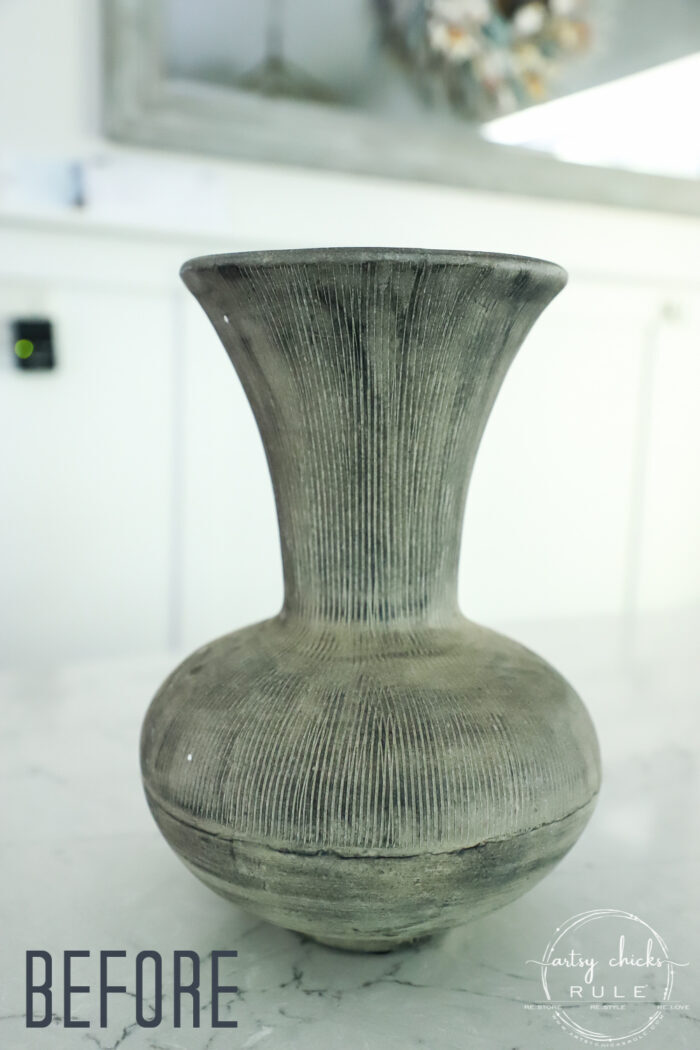 If you saw my stories over on Instagram a week or so ago, I did a video tour of our beach condo while we were down there. Anyway, I mentioned that I would be challenging myself to makeover the whole thing with thrifty finds, etc. (except for bedding and couches, etc)
So this vase is the perfect example of that.
I found some similar painted vases online here and here for quite a bit more than I paid for this $6 vase.
You can't beat that.
Let me show you my plans for this one and how it didn't work out as I saw it in my mind. But that totally okay because I just went with the flow instead.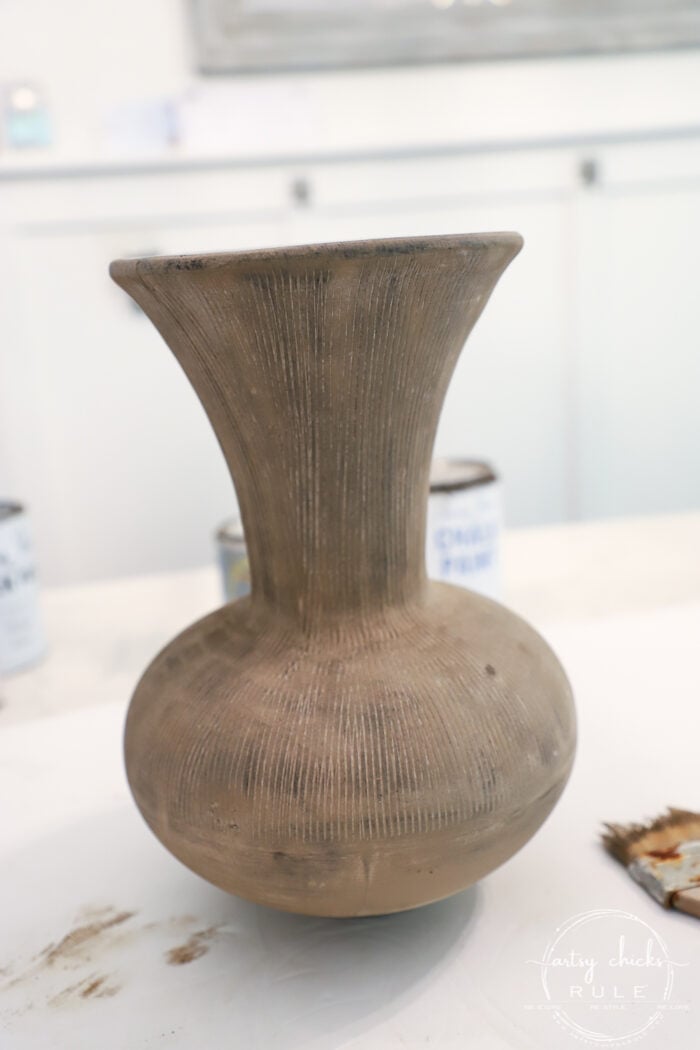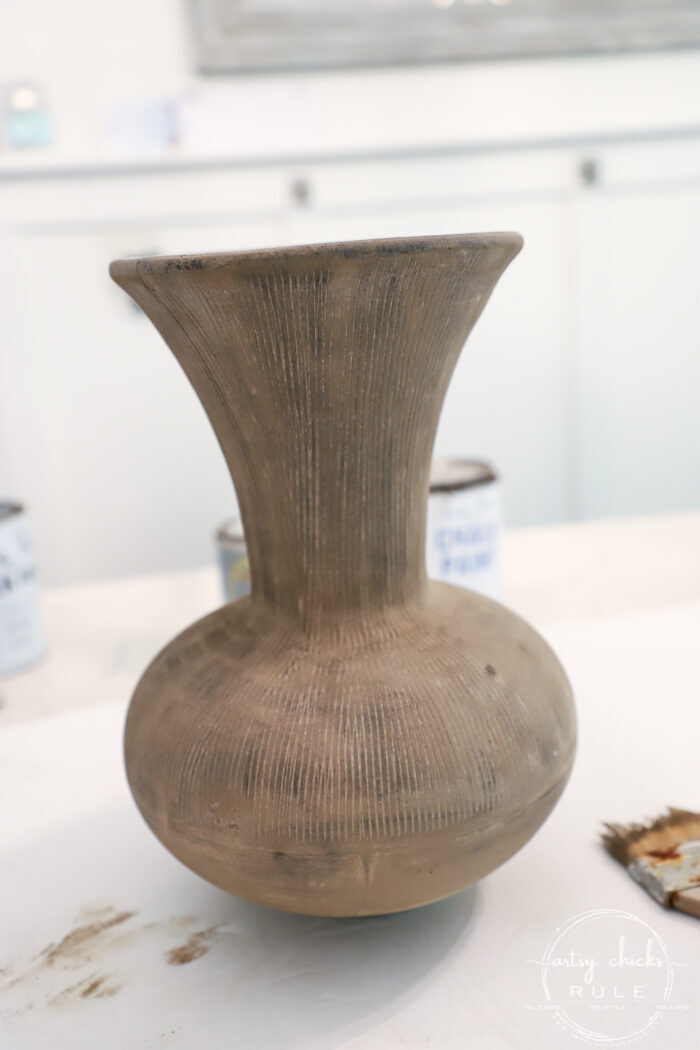 I didn't like the mucky, gray/black color it started out as. I had envisioned making it look like a wooden vase but that didn't work out as I planned.
So I began by painting it with a "wood" color base but not covering all of the gray/black to keep it from looking too flat. (I used "Coco Chalk Paint"…this >>> color is similar) I used a dry brush technique for this entire painting project.
Want to learn how I do that? Check out this video where I show you how, here >>> "How To Dry Brush"
Next, I went over that with a lighter color. ("French Linen Chalk Paint", this >>> color is similar)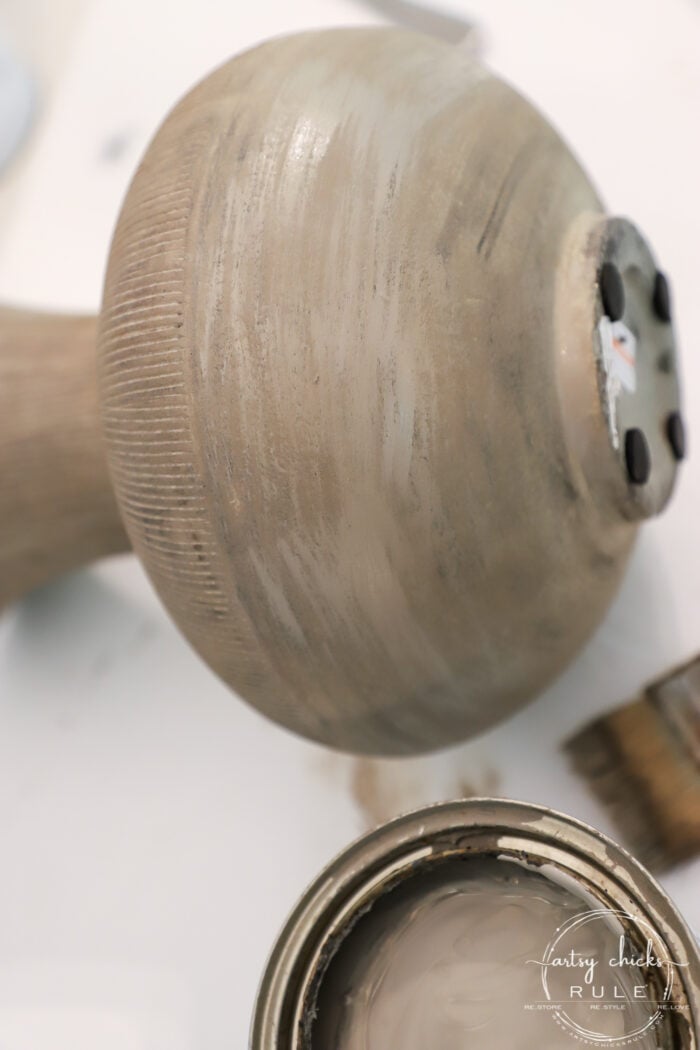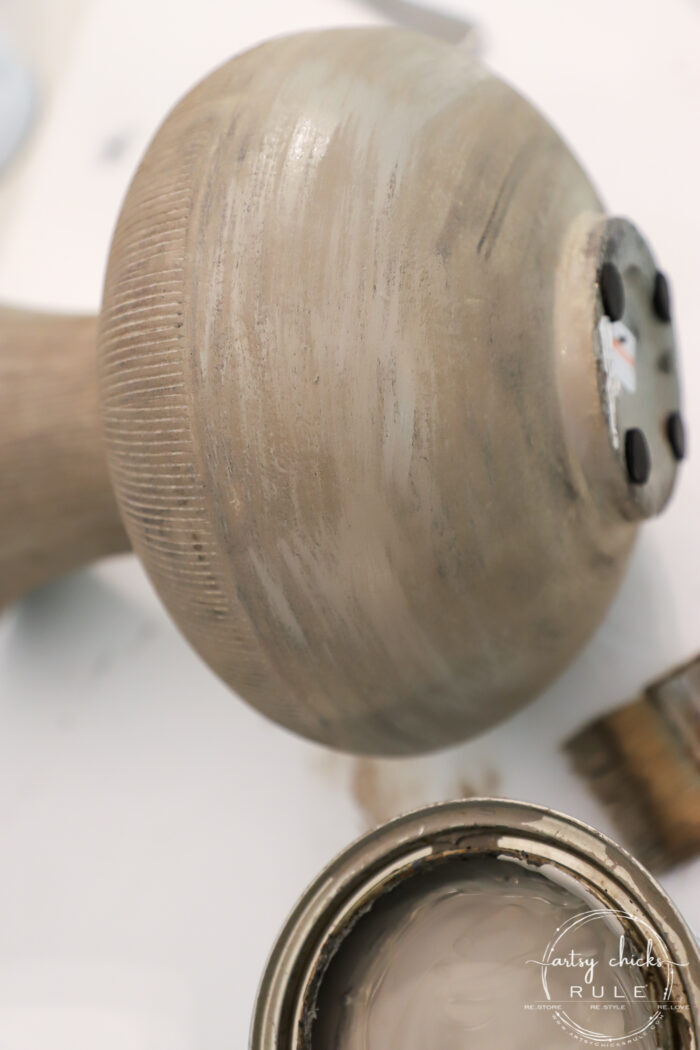 After that, I went over it with an even lighter color. (I used "Limestone GF Chalk Style paint..it's discontinued, this >>> color is similar)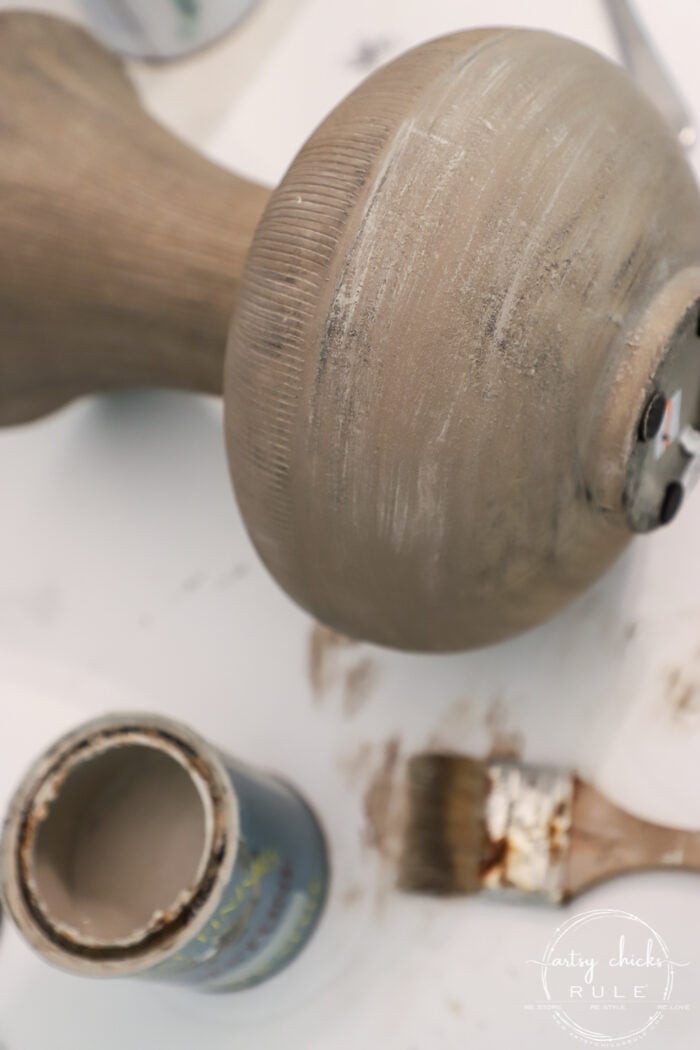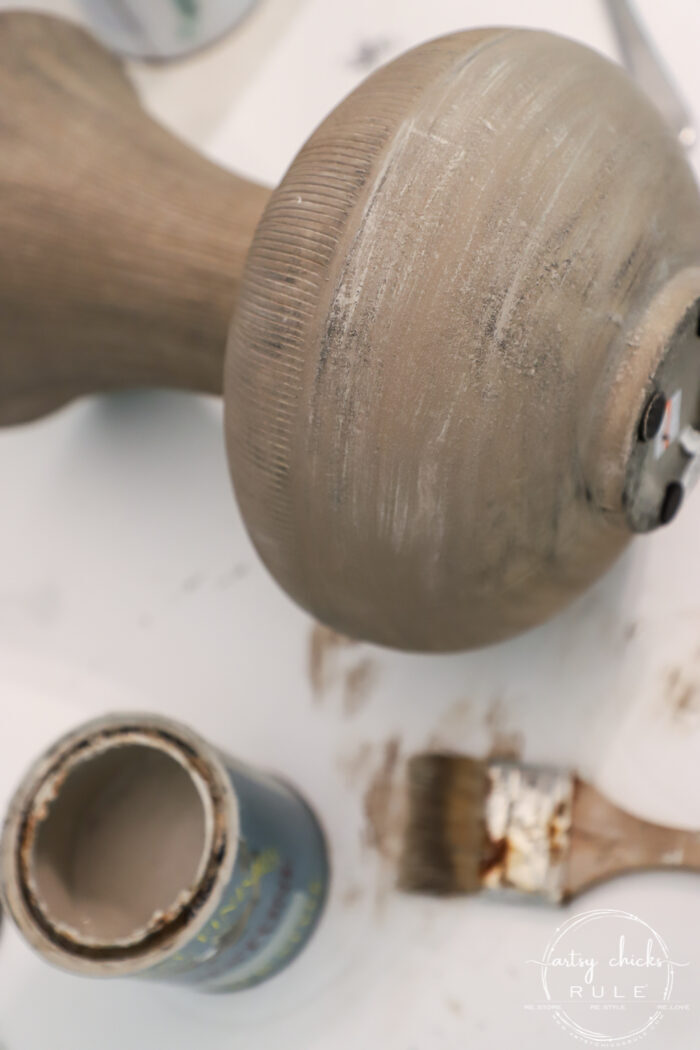 And then I went over the whole thing with my fave Linen White. For the inside, I painted it fully. (not dry brushed)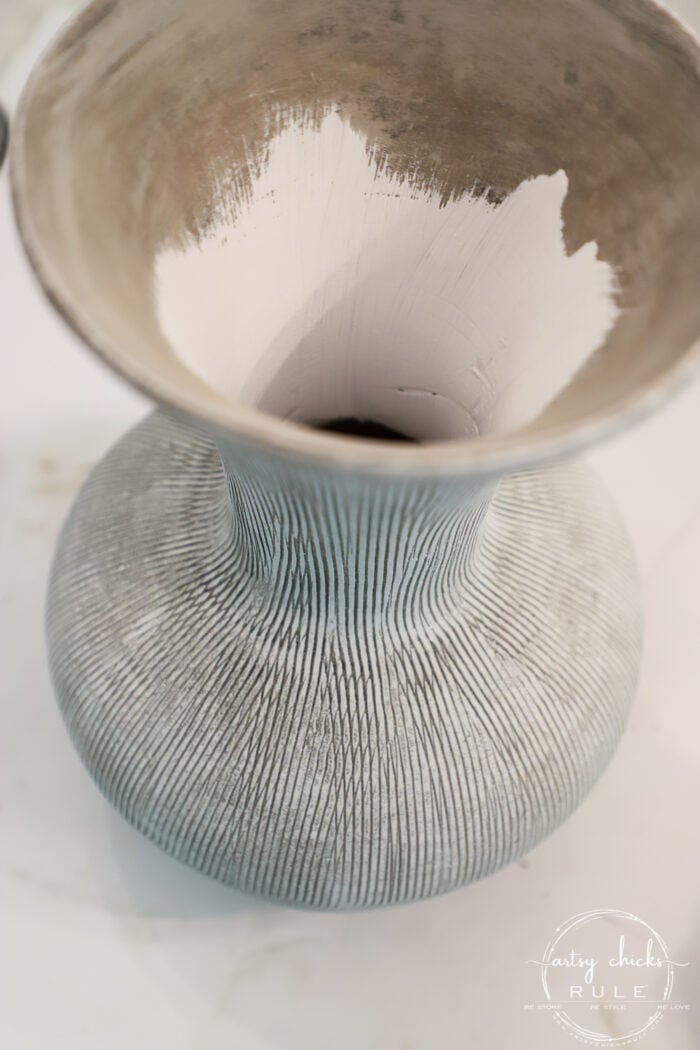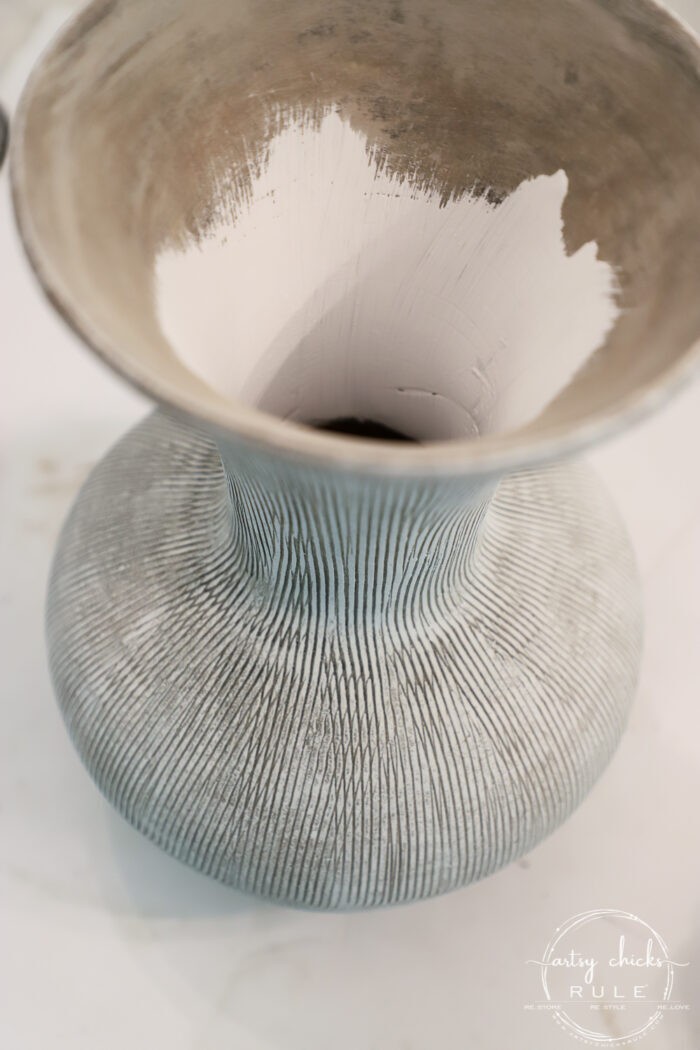 I decided to sand the inside so it wasn't so "perfect" which made it nice and smooth plus gave it some "wear".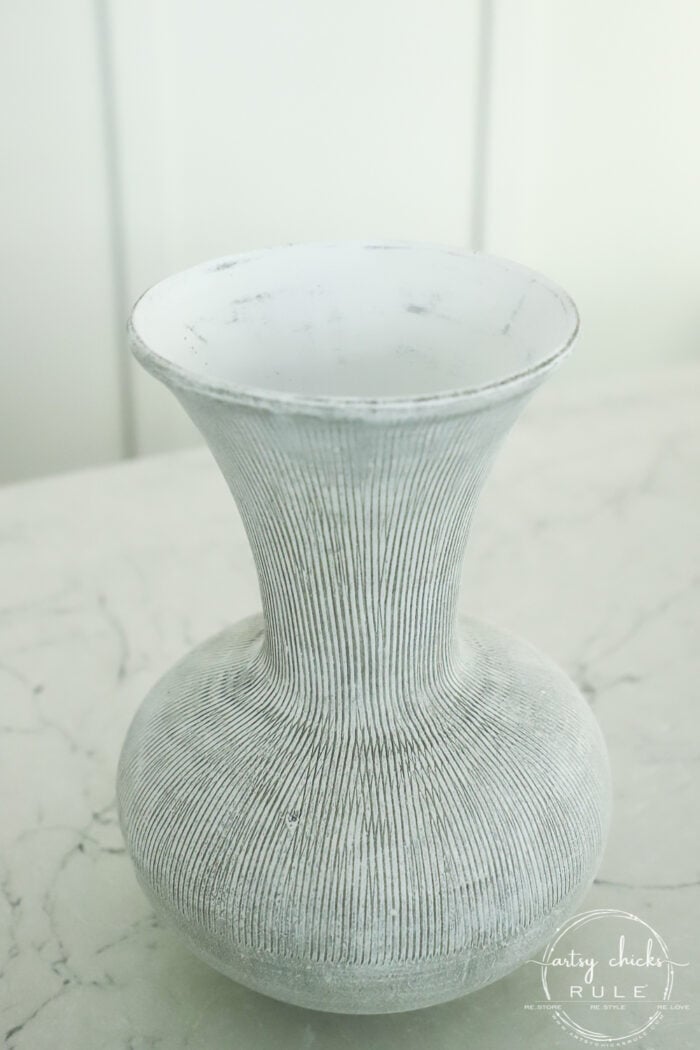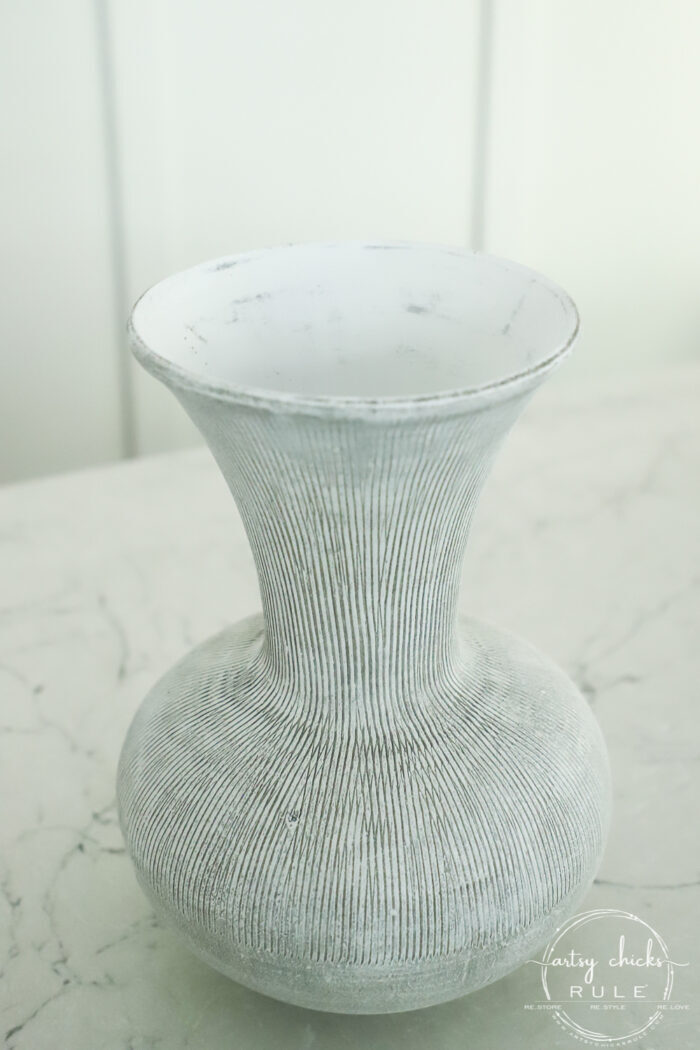 I know you are looking at that and thinking why did she do all those layers that you really can't even see now, right? haha
Because it evolved … and I had to go with it. The wood-look I was going for was not really panning out. So I kept going until I liked what I saw.
And for me, that was just making it whiter and brighter without painting it completely white, still dry brushing.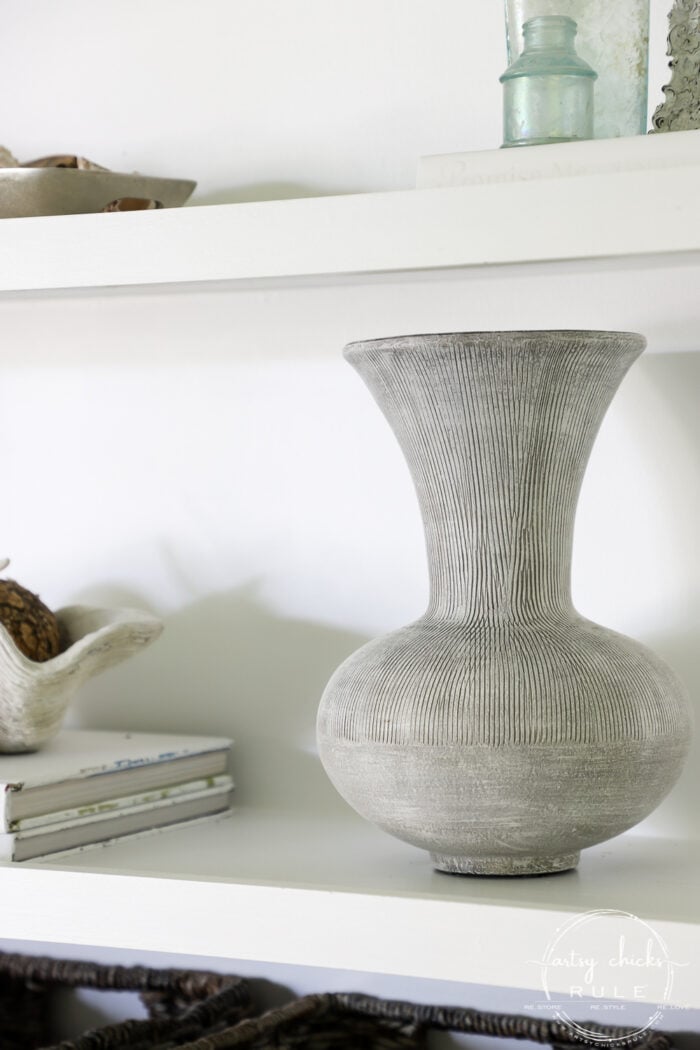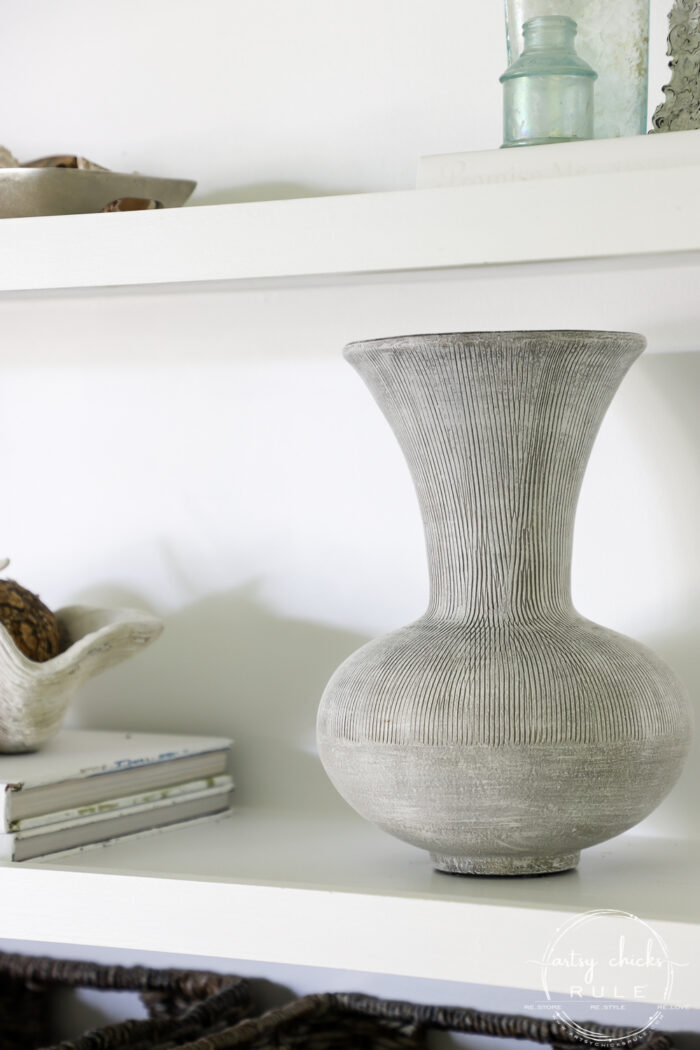 I sealed it up with Flat Out Flat for a flat finish instead of shiny.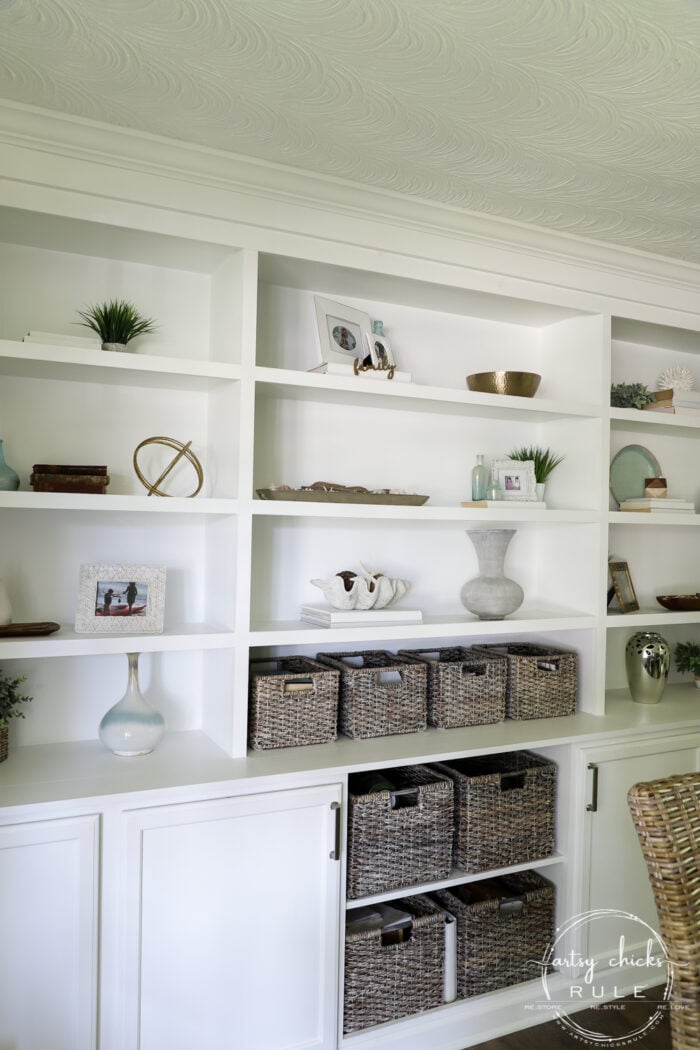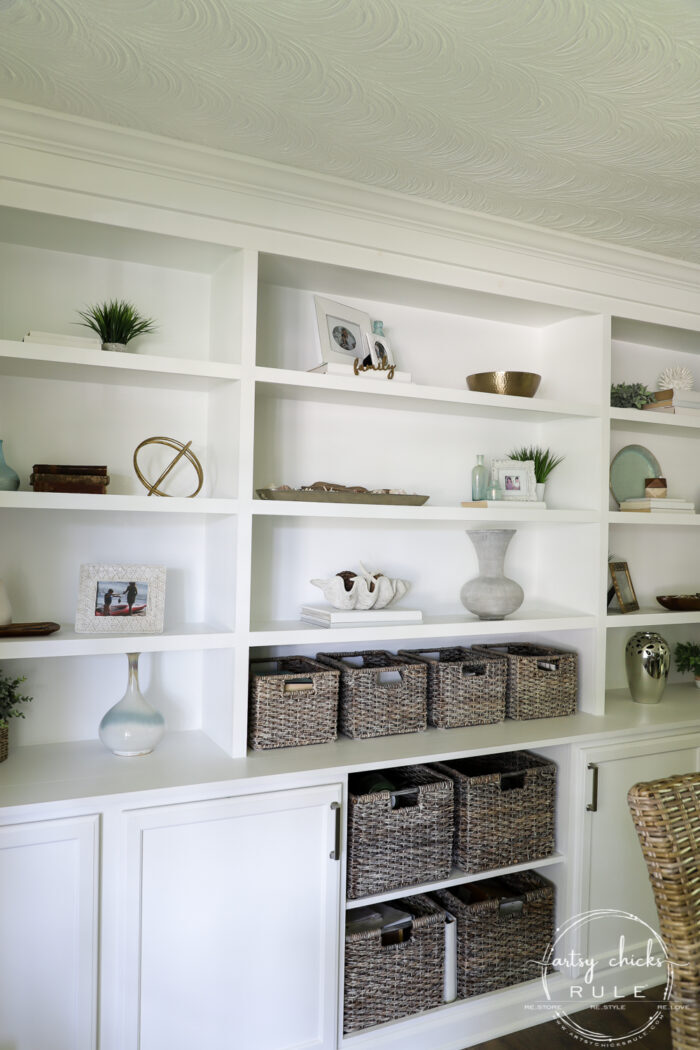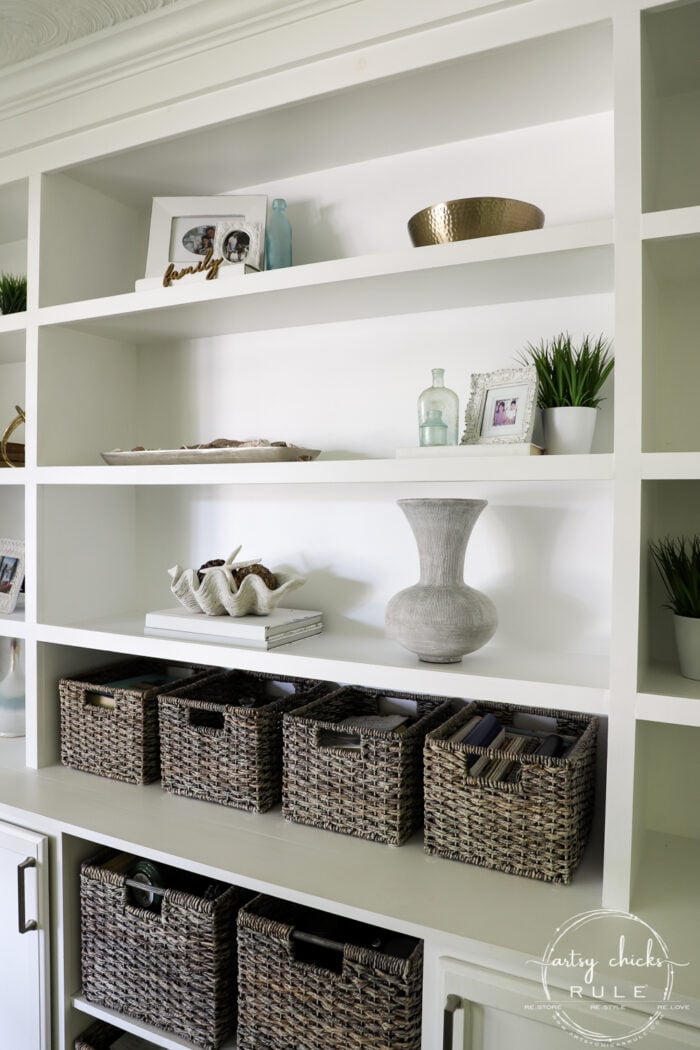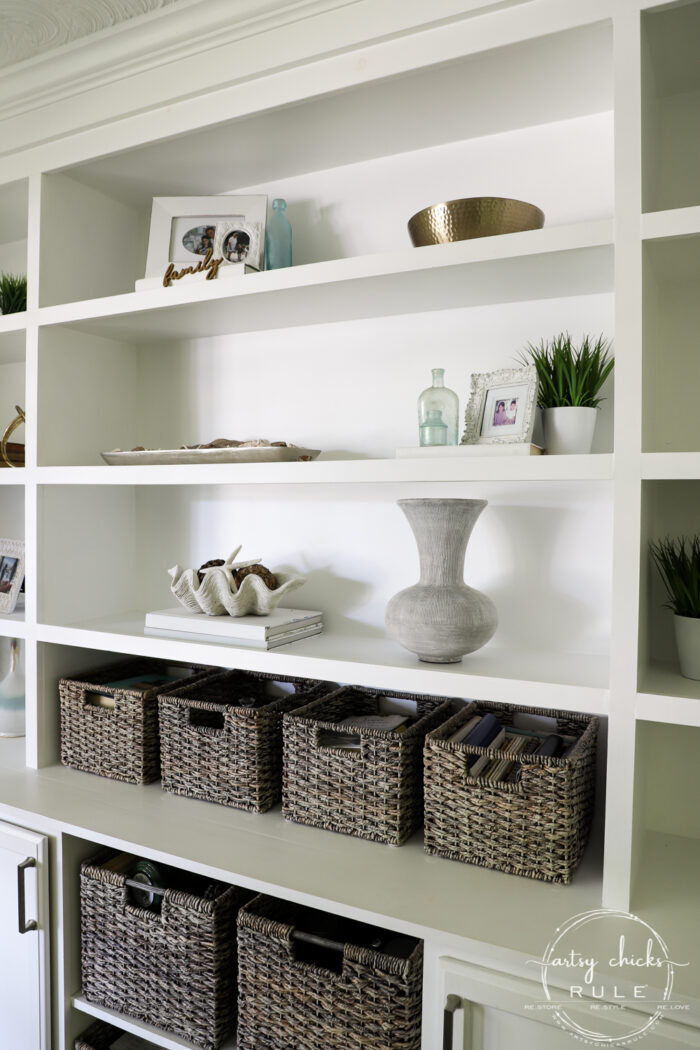 Not bad for $6 and about ten minutes.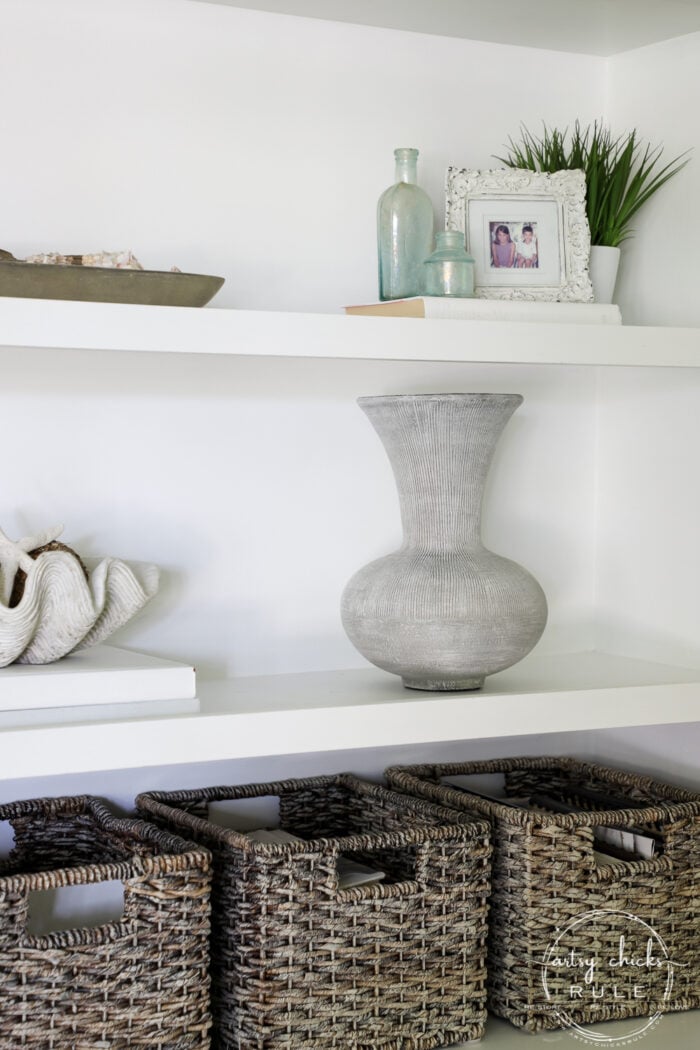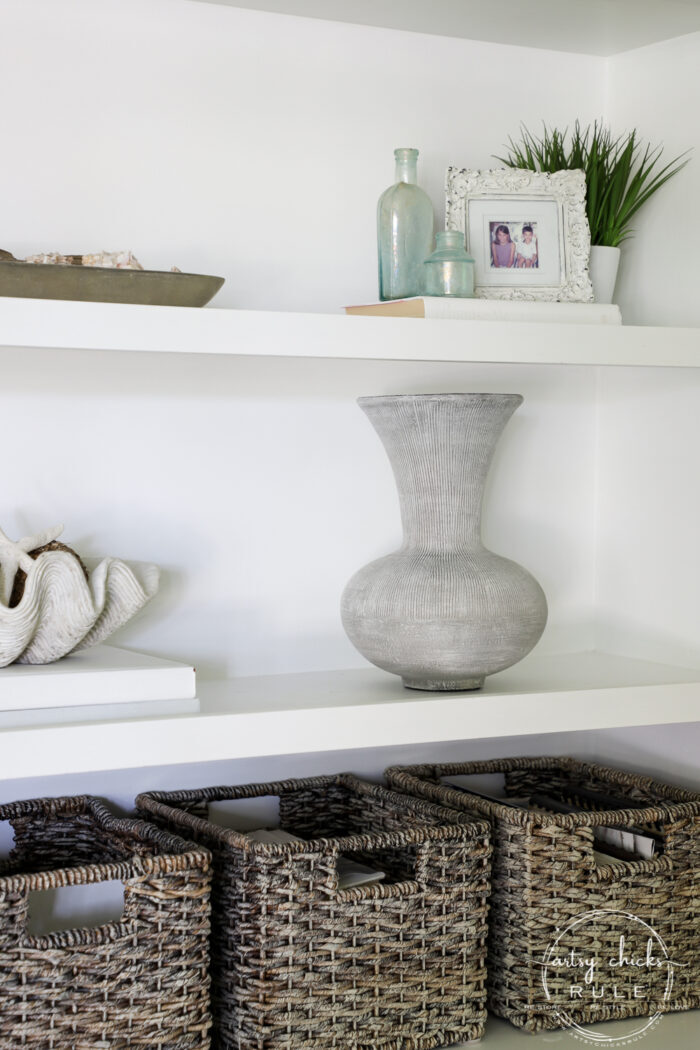 You could use whatever similar paint you have on hand or grab some cheapy craft paints for this project.
Up close…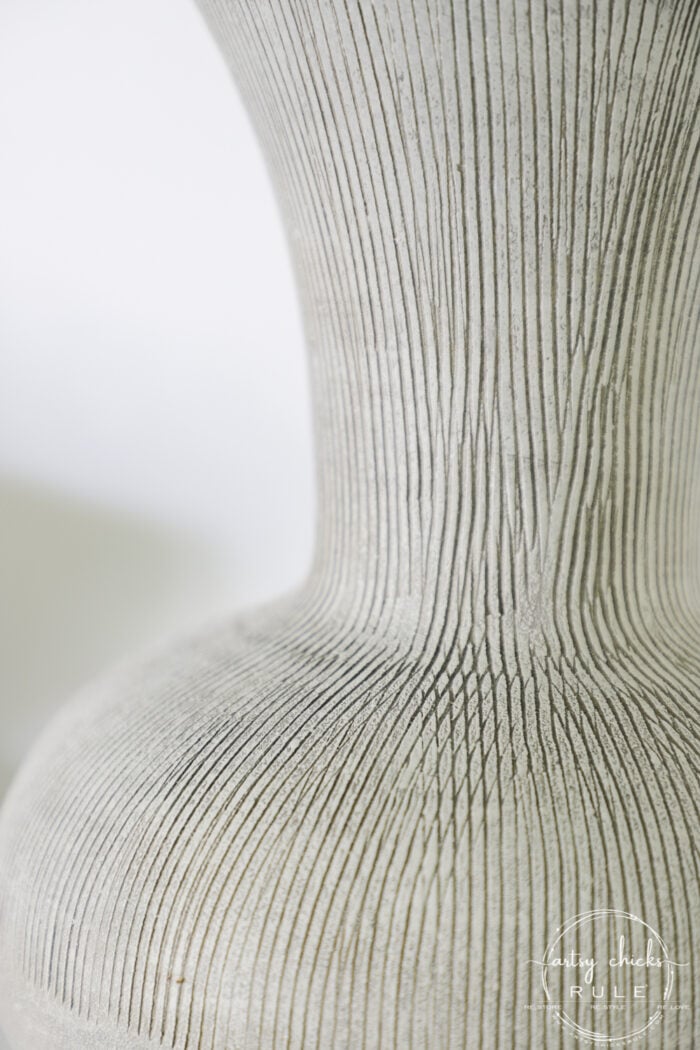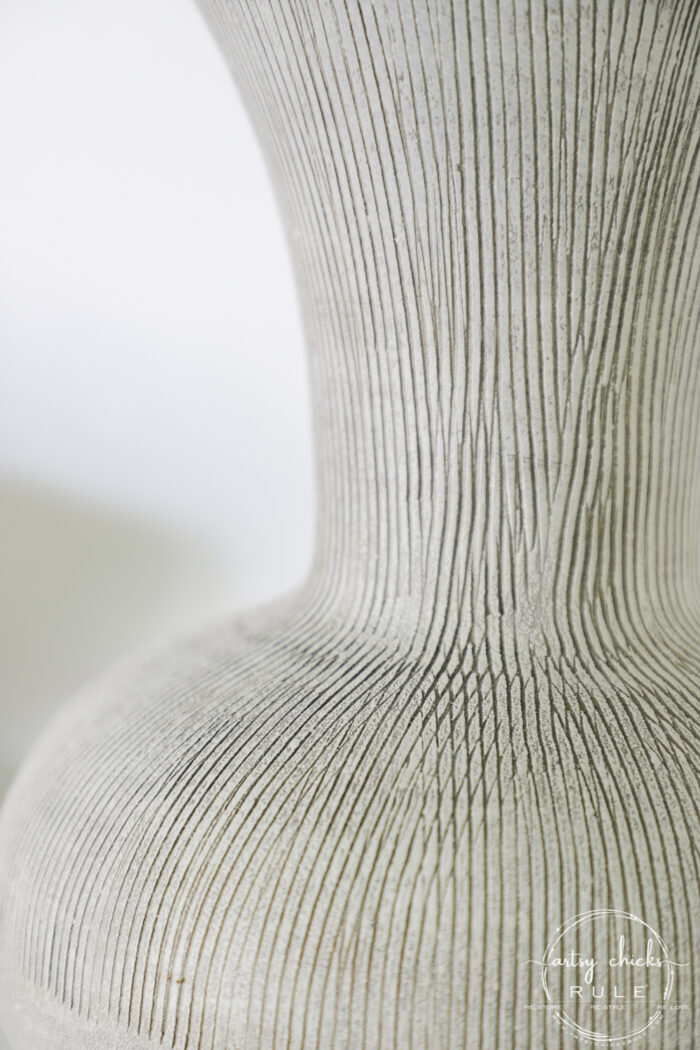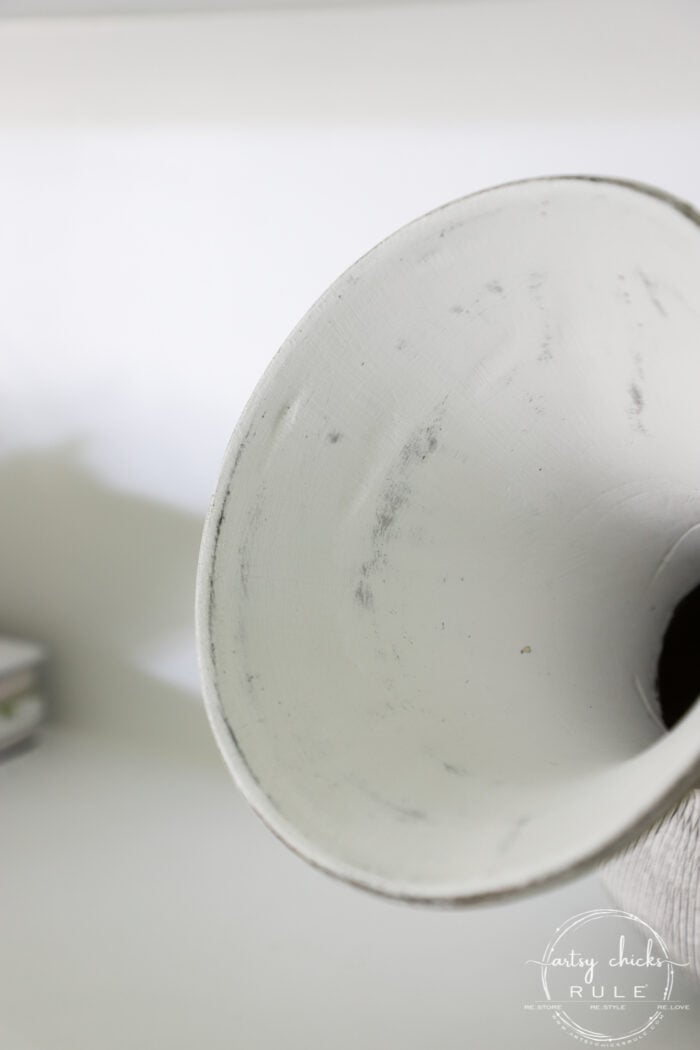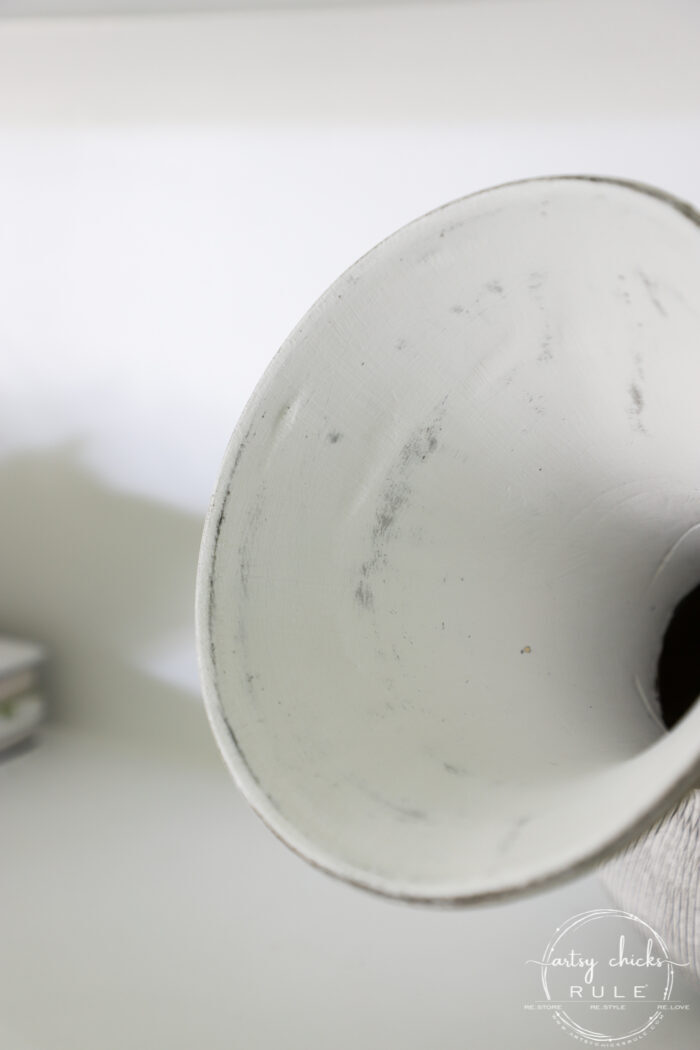 The perfect look for a relaxed coastal style home.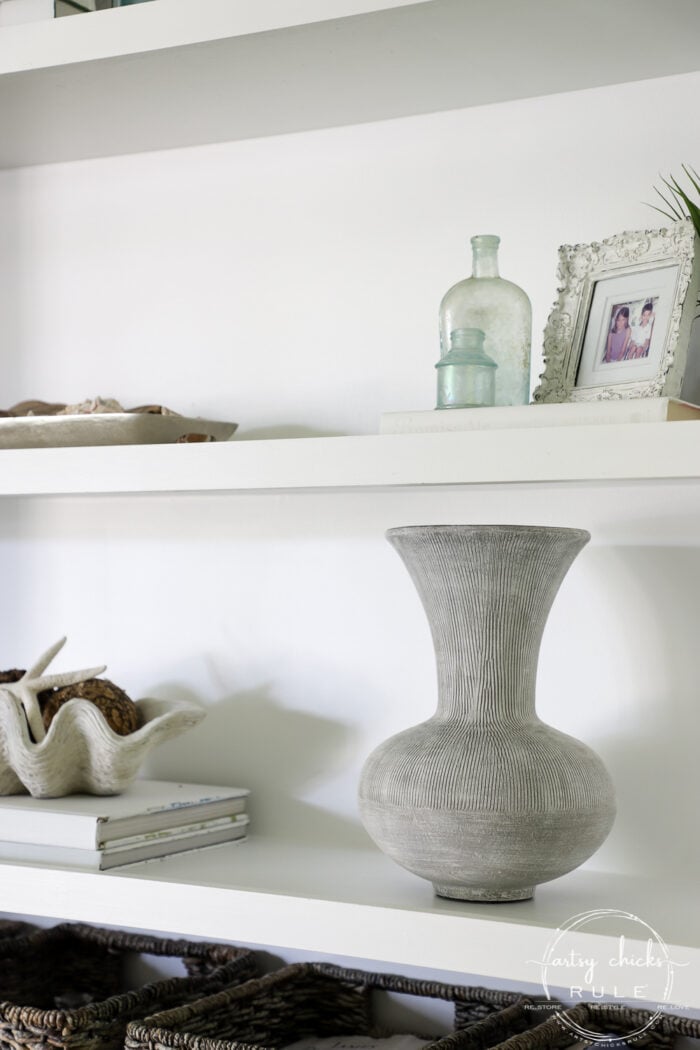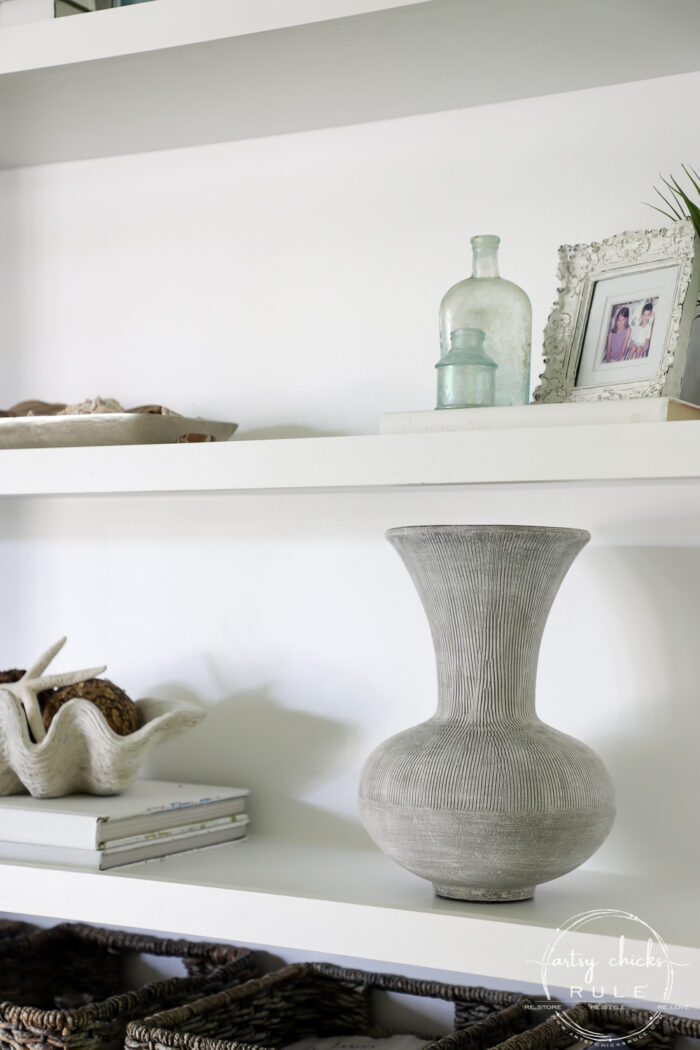 I hope you enjoyed this one. It was short and simple!
PIN it to save it!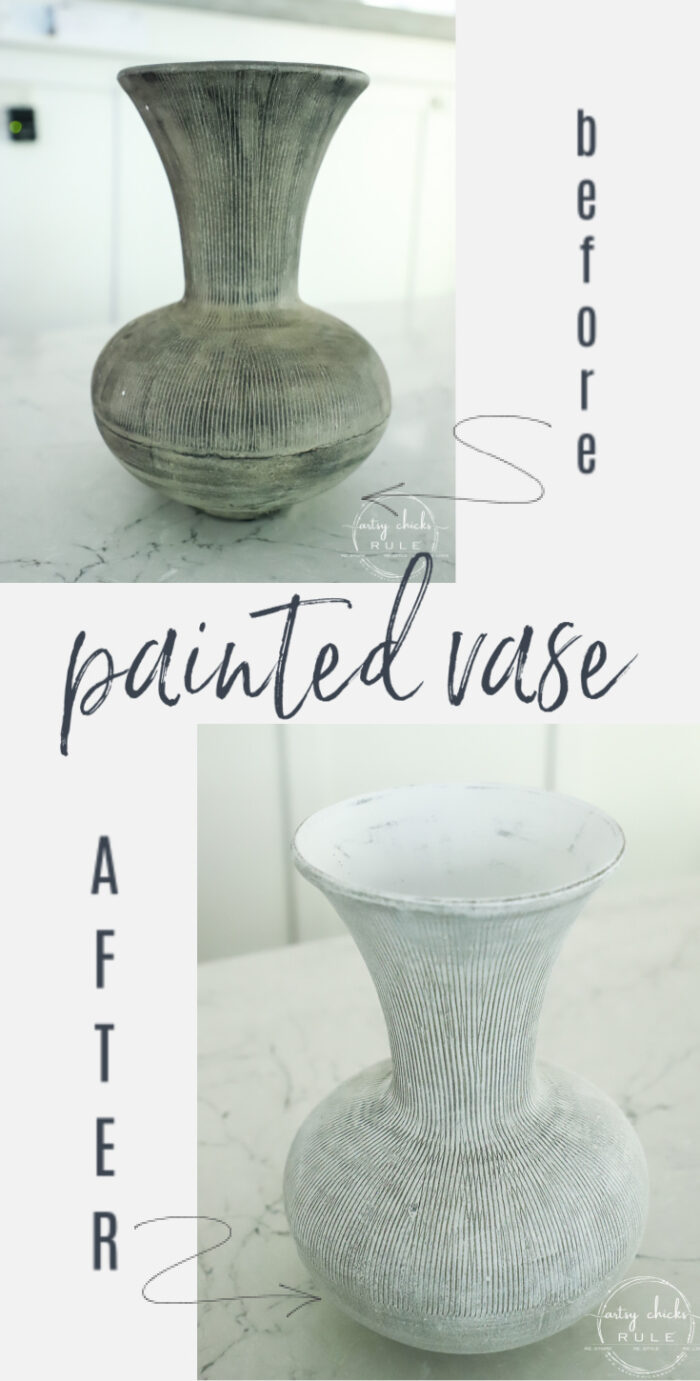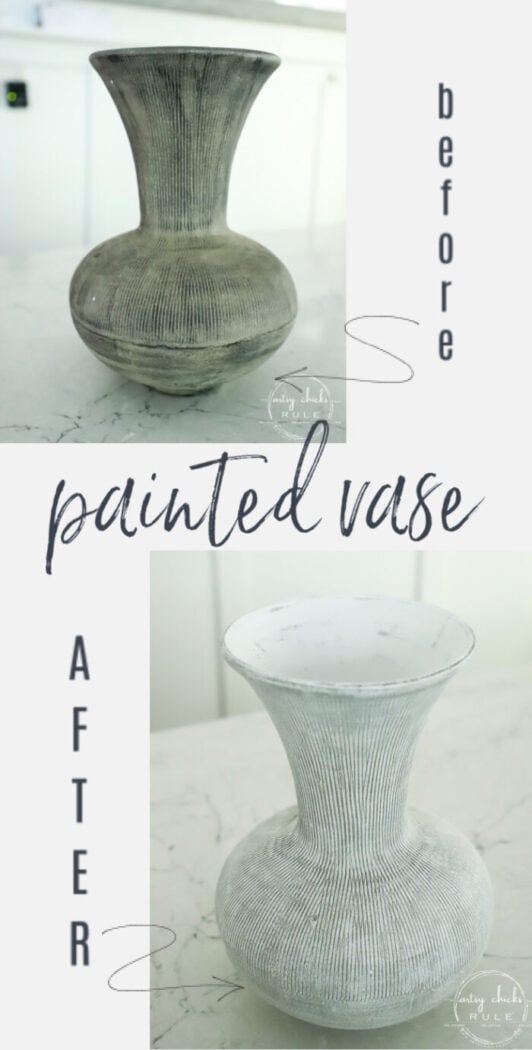 If you missed any of the thrifty haul #3 makeovers, you can see them all here:
Have a beautiful and safe weekend, friends!
xo