Dixie Belle Crackle Painted Bread Box
This post may contain affiliate links. Please see disclosures here.
Dixie Belle Crackle is one way to give that aged, cracked style finish. I love the finished look, but did I love the product?? Read on to see!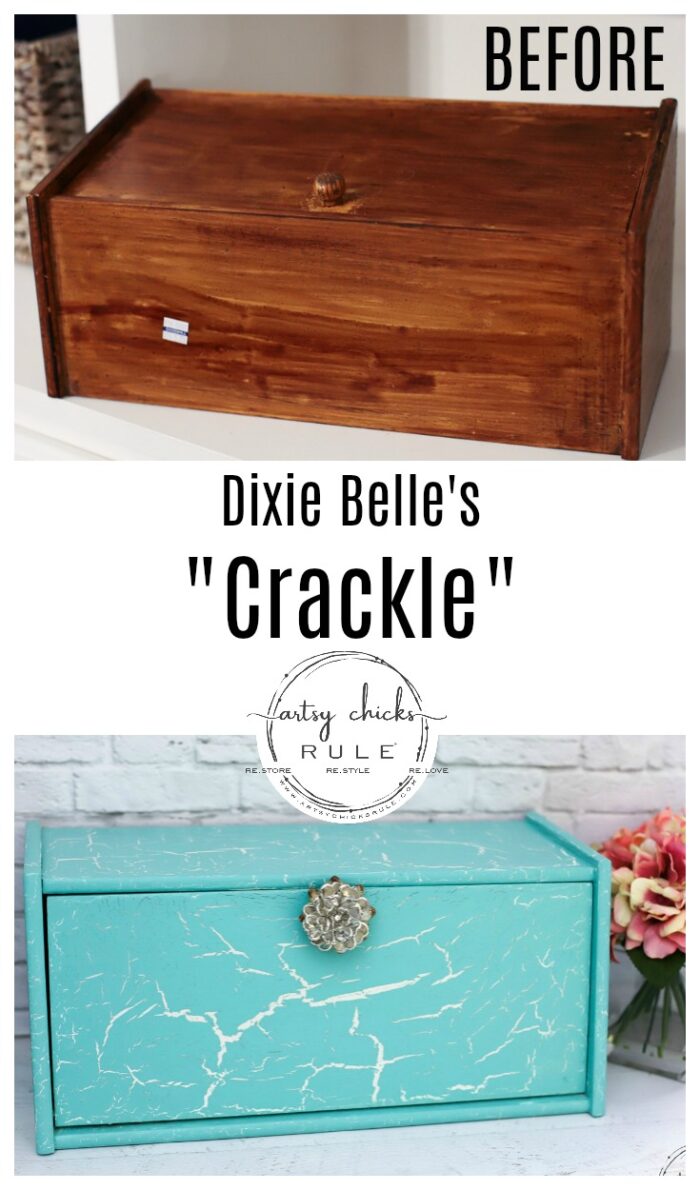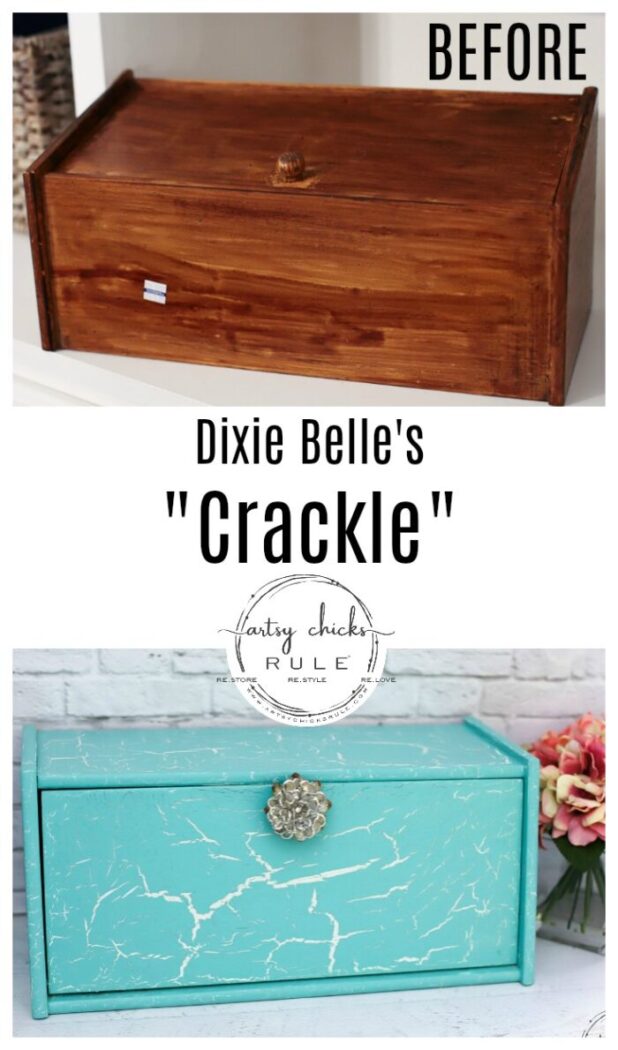 I love sharing new products with you guys. Well, new to me anyway.
I've had this one for quite a while and decided to pull it out and give it a go.
Dixie Belle "Crackle".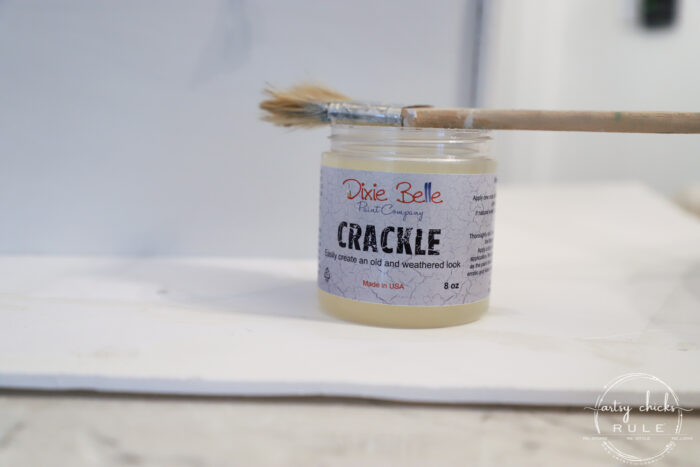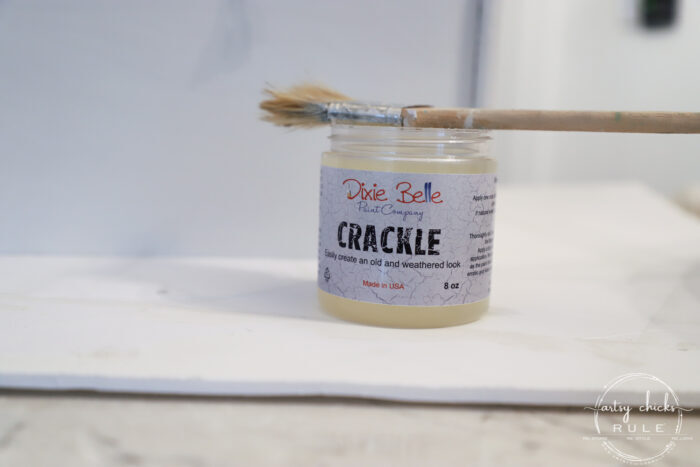 When I wanted to get a crackle effect in the past I would just use Elmer's glue and a hairdryer.
That's a pretty simple and inexpensive method.
But today let's see how the "Crackle" did.
Dixie Belle Crackle Painted Bread Box
Here is what it looked like when I found it.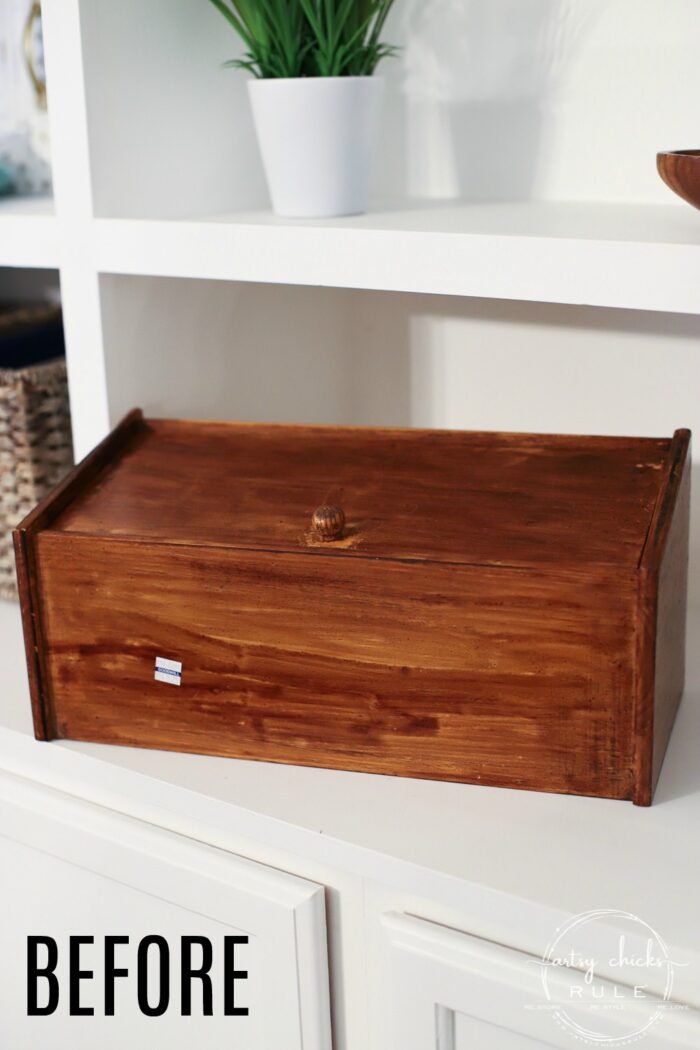 Someone had tried to give it a wood stained look maybe?
Not so sure but it wasn't good. ;)
I paid $5 for it and decided to bring it home and see what I could do with it.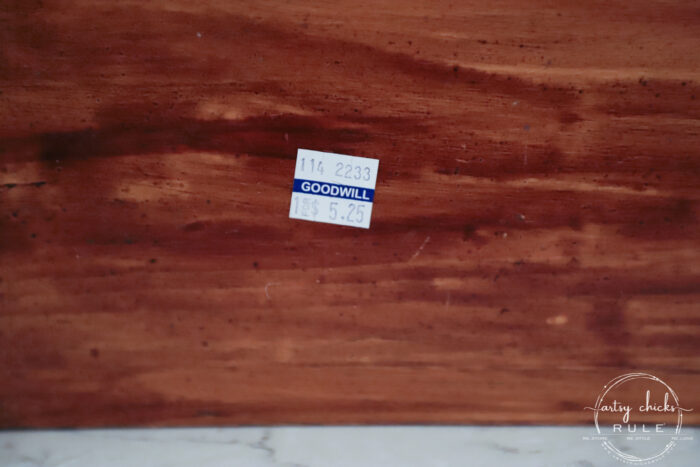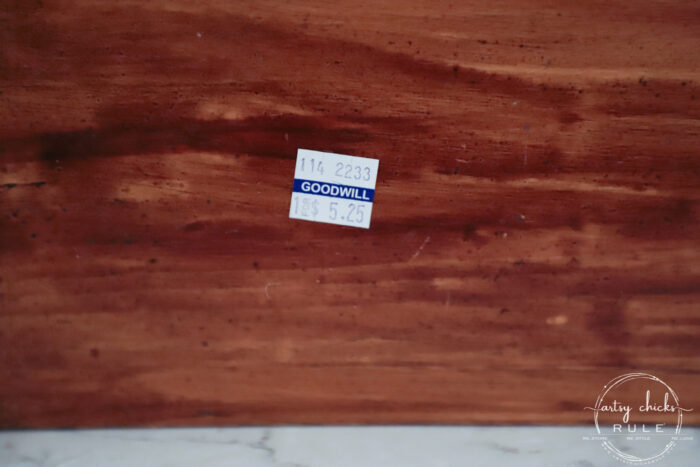 Below are the products I used for this makeover.
I began by painting the whole thing with white spray paint.
I then brought it inside and gave it one coat of "Fluff". (linked with the rest of the products in the box above)
After that was thoroughly dried, I painted on one thick coat of the Crackle.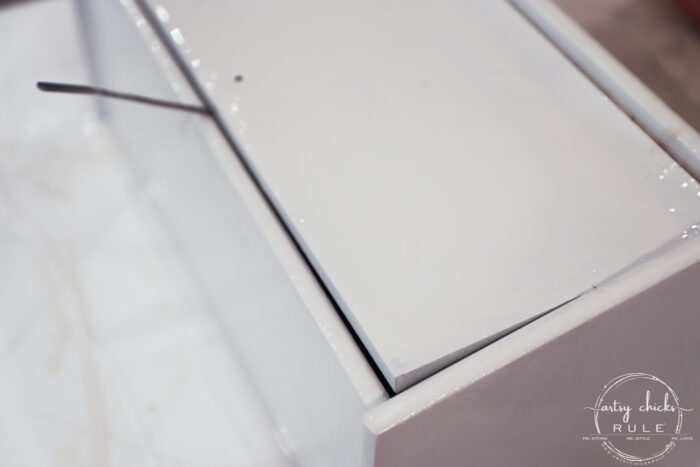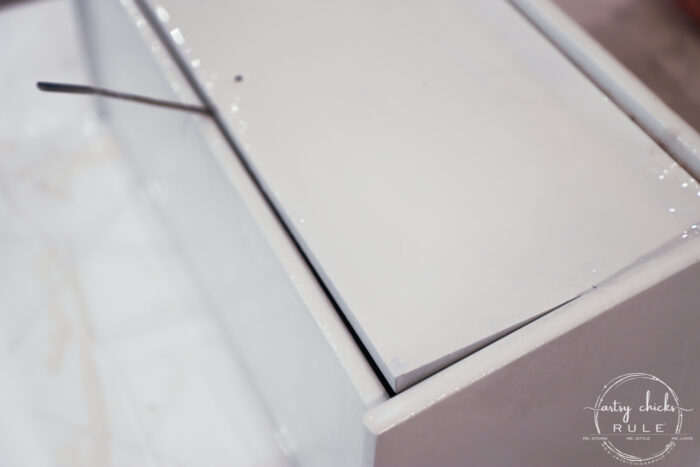 Having never used it before, I wasn't sure what to expect.
It's quite thick and sticky. (it says to not water down)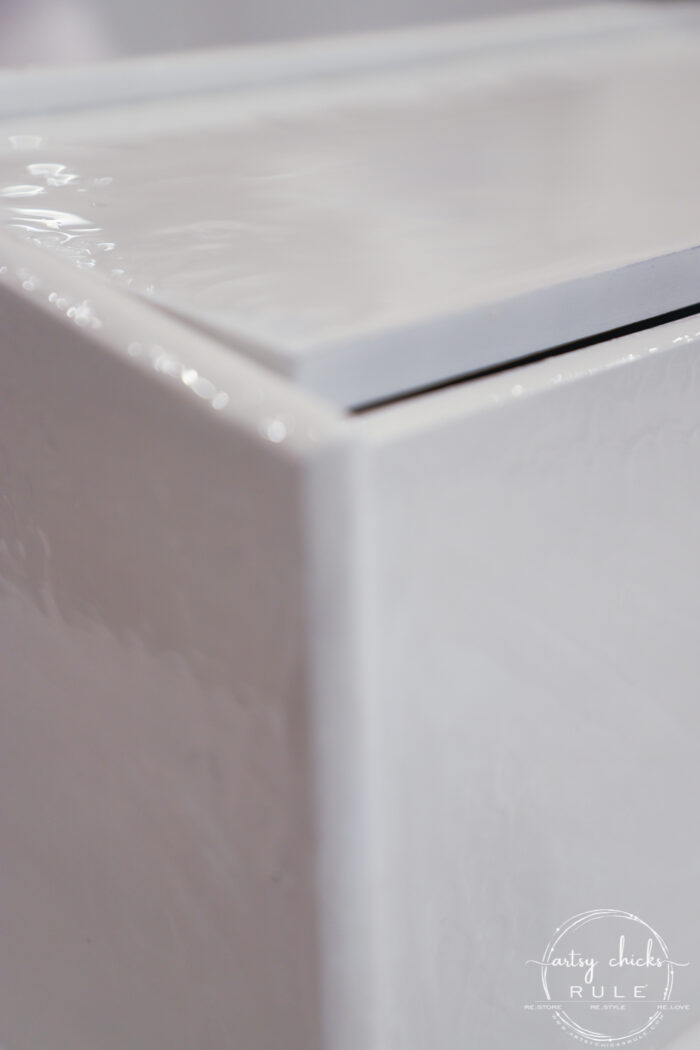 I didn't really love that.
I wanted to make sure I had big cracks so I used a "thick" application as per the directions.
But dang, it dries so slowly that gravity took a toll on it.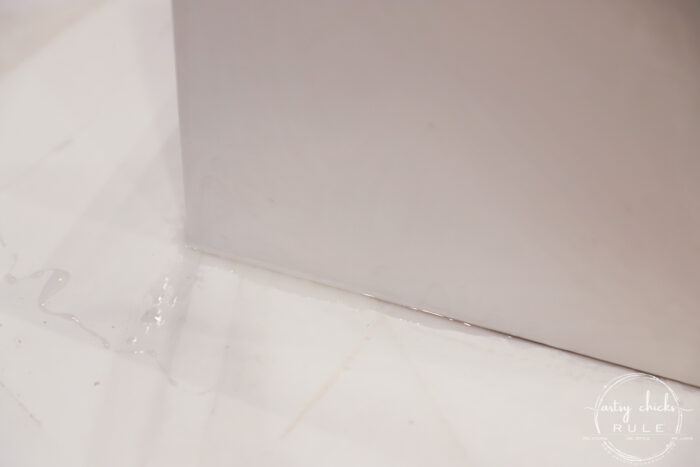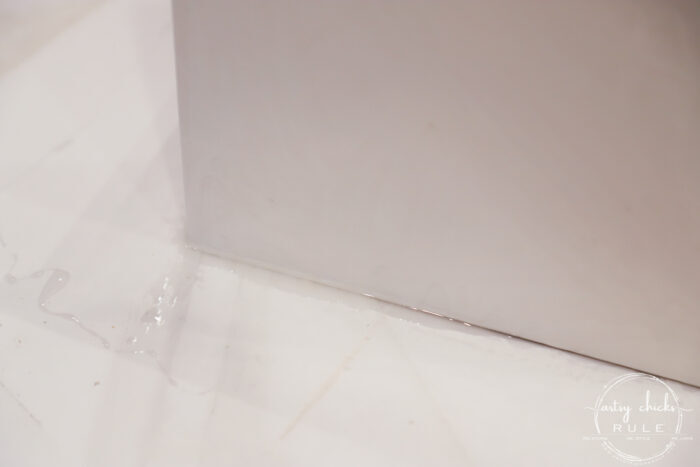 A bunch of it ended up running down the sides (ever so slowly) and pooling up at the bottom.
It was kind of a mess because this stuff is STICKY to the max.
But I persevered. ;)
Once it was good and dry (overnight plus), I painted on one thick coat of paint. (I used The Gulf)
I applied it in sort of a haphazard way (as the directions stated) and made sure not to overlap where I'd painted already.
And then I let the magic happen.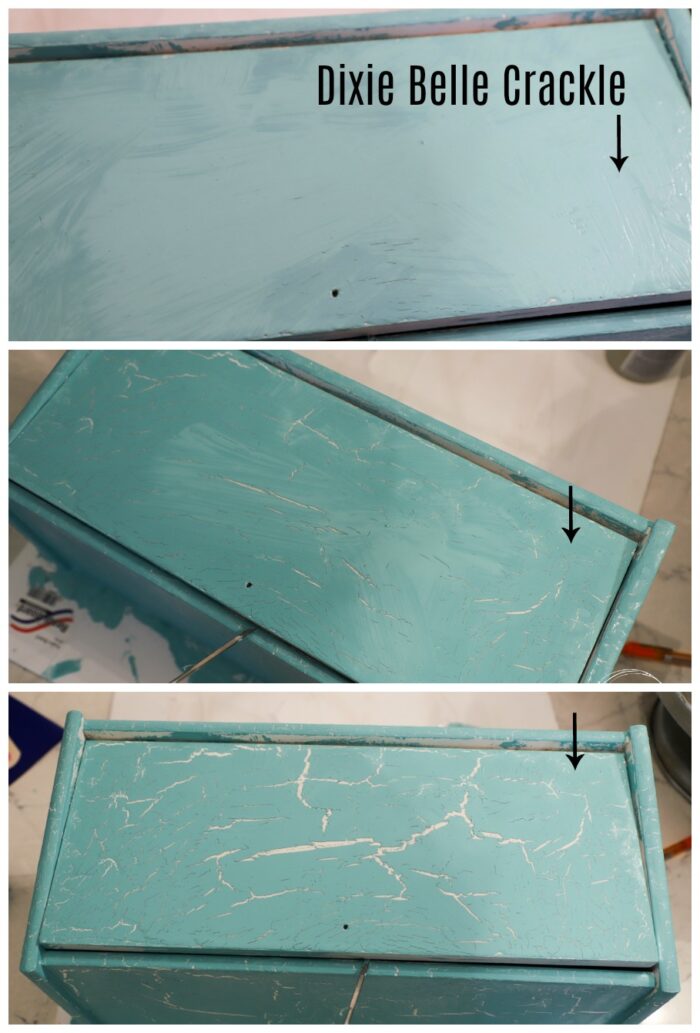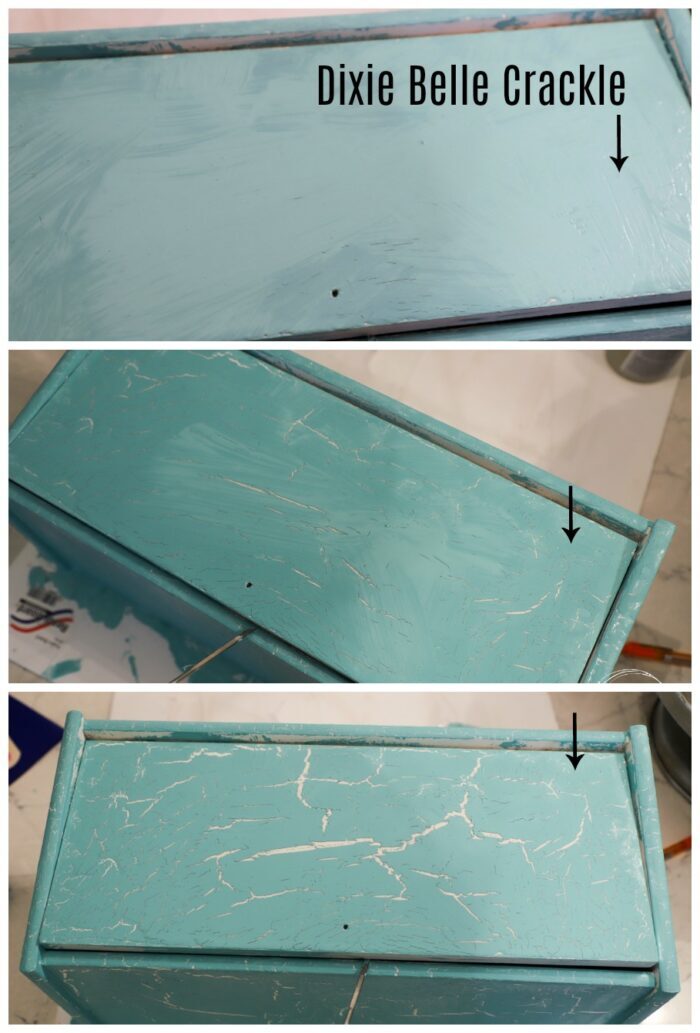 As it dried, the cracks began to appear. And they grew and grew and grew.
Kind of cool to watch, actually.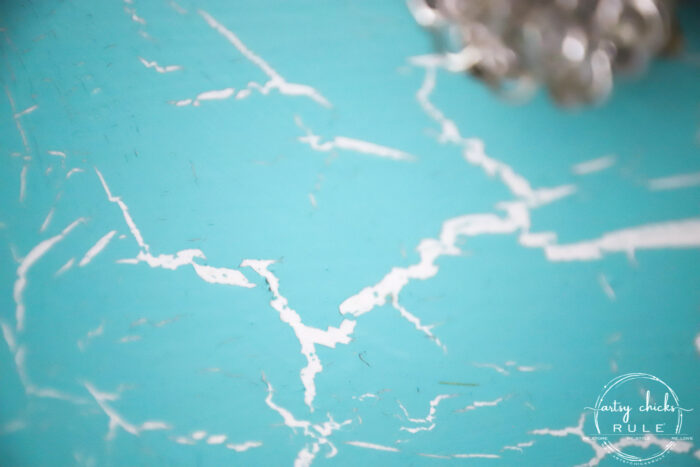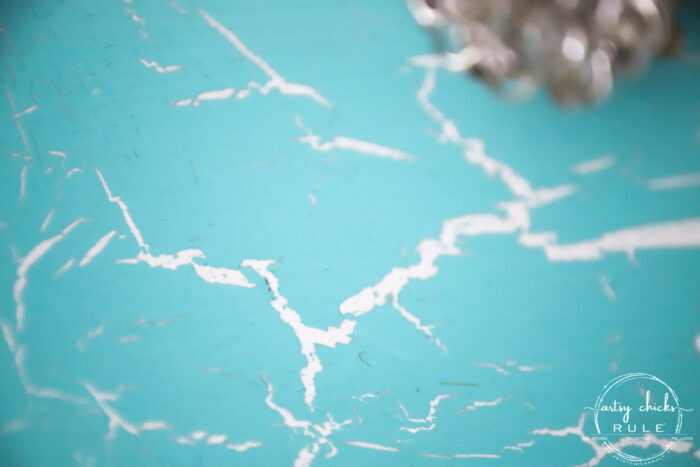 It took a while to dry so I just let it do its thing.
Once it was dry, I lifted the lid and applied tape to create a finished look between the blue and white paint.
I didn't want to paint the whole inside blue but some of the interior is visible when the door is closed.
So that part got painted the same color as the outside.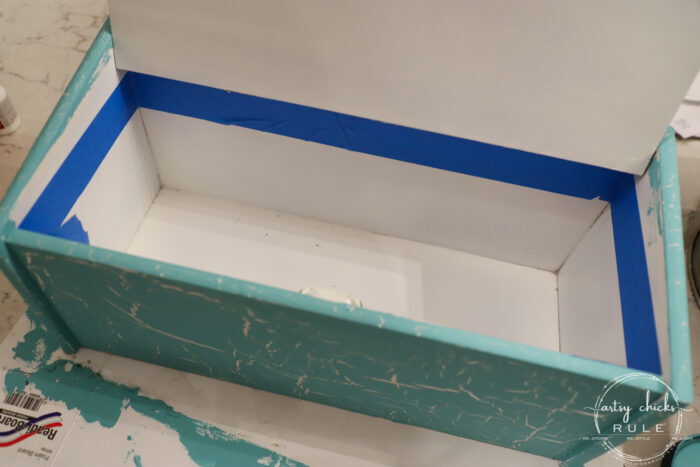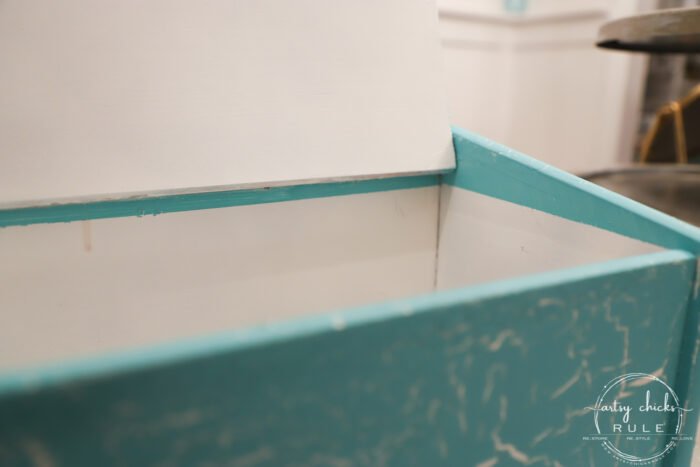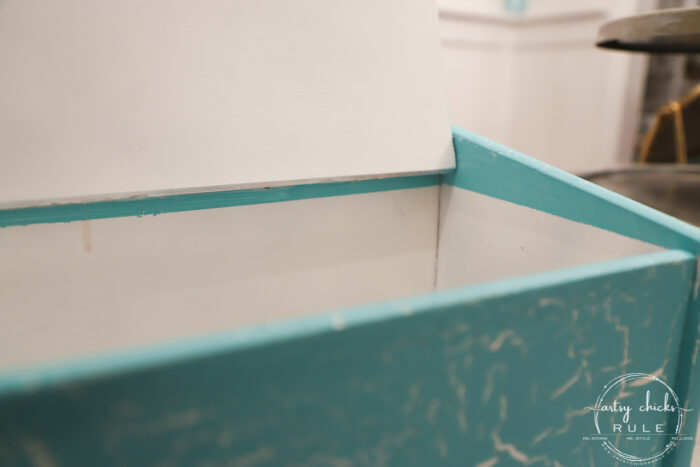 After that small section was dry, I applied one coat of Gator Hide sealer.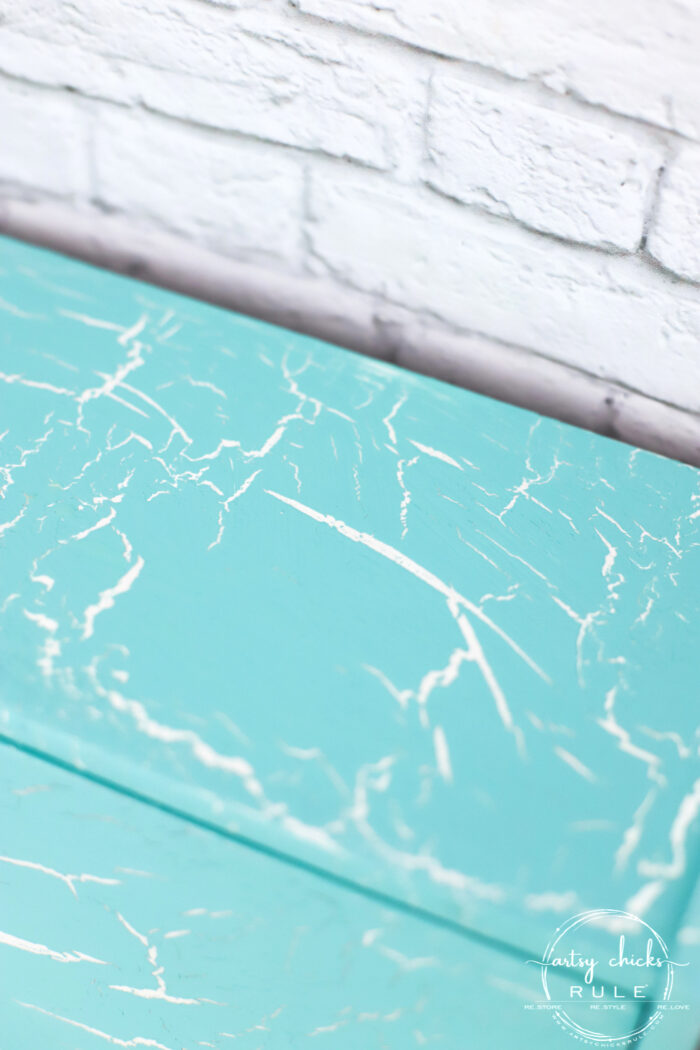 Then I attached this fancy little knob which I just love.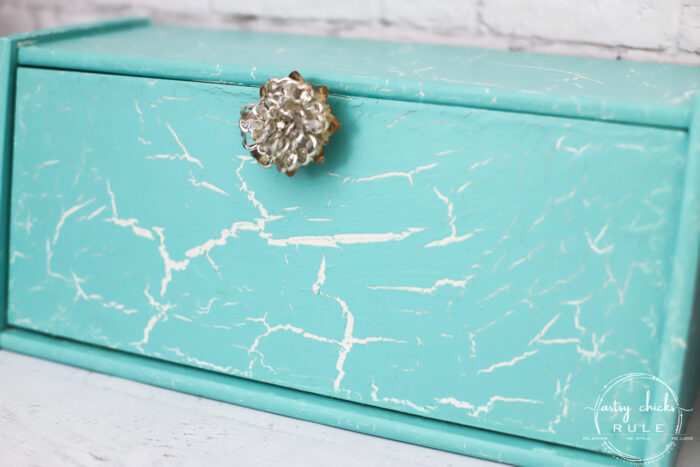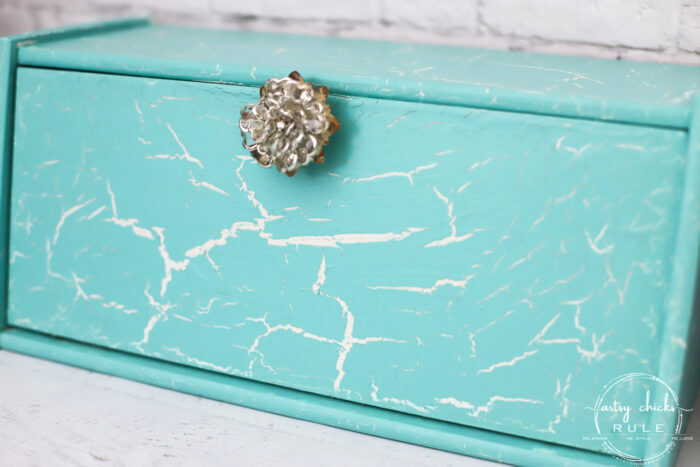 It has been in my stash for years! It came from Hobby Lobby.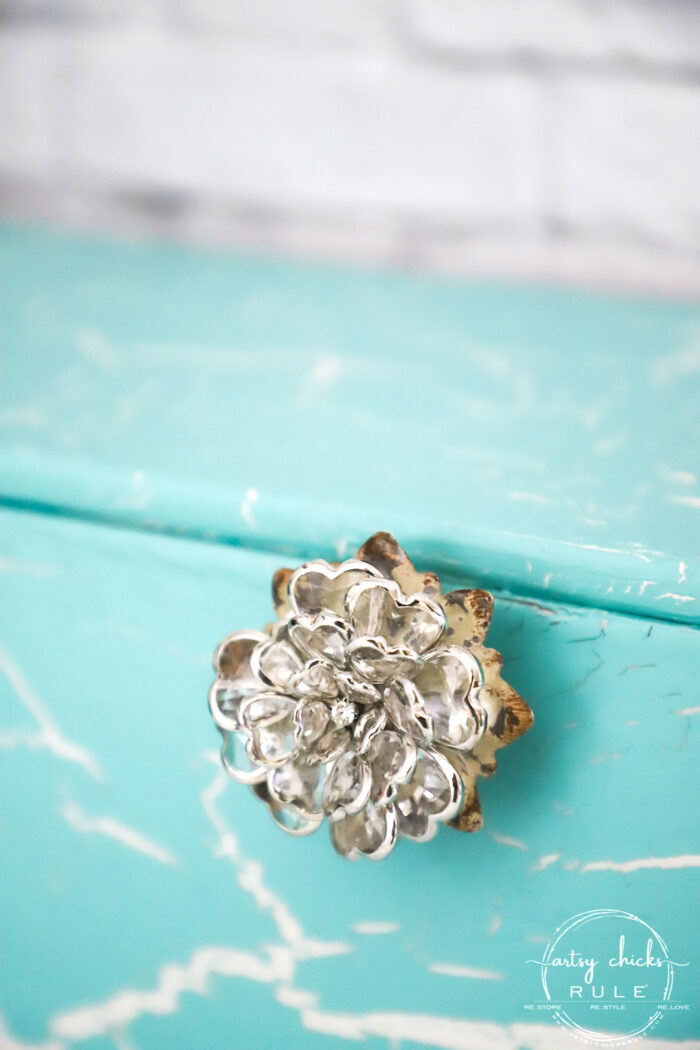 I think it is so much fun on this otherwise rustic looking piece.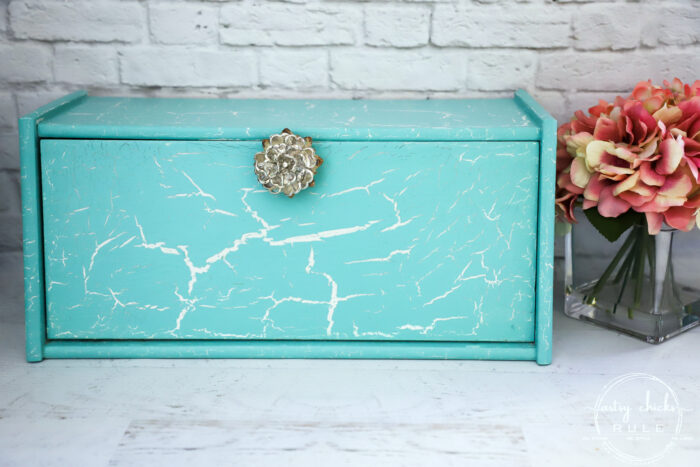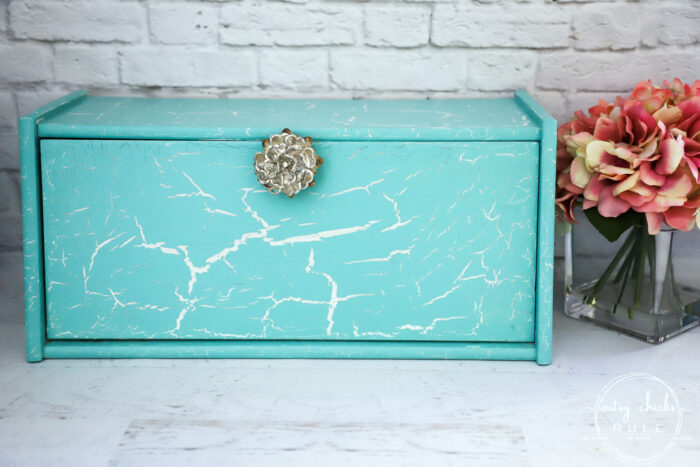 Here's the top…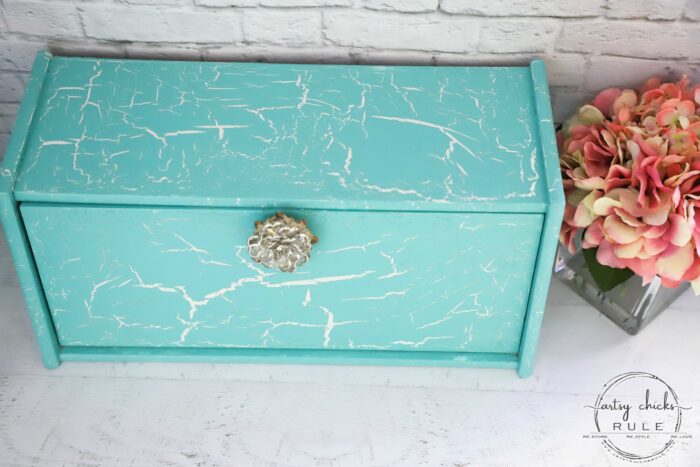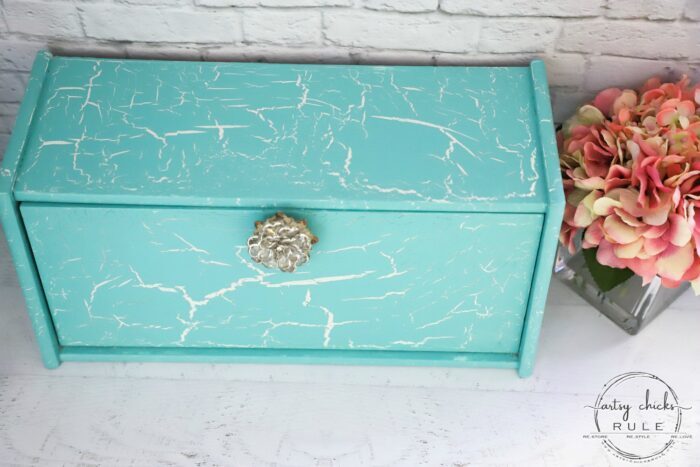 Just look at all those fun cracks everywhere.
This bread box can sit like this…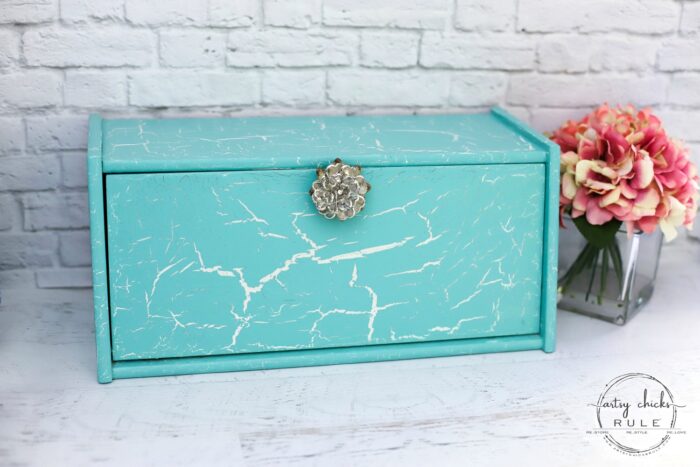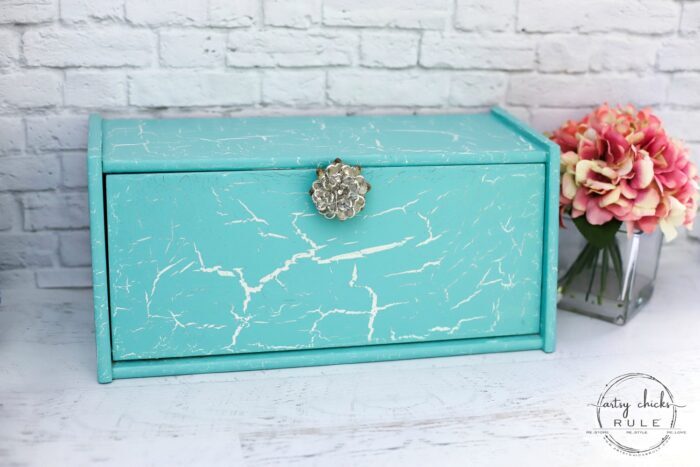 Opening in the front.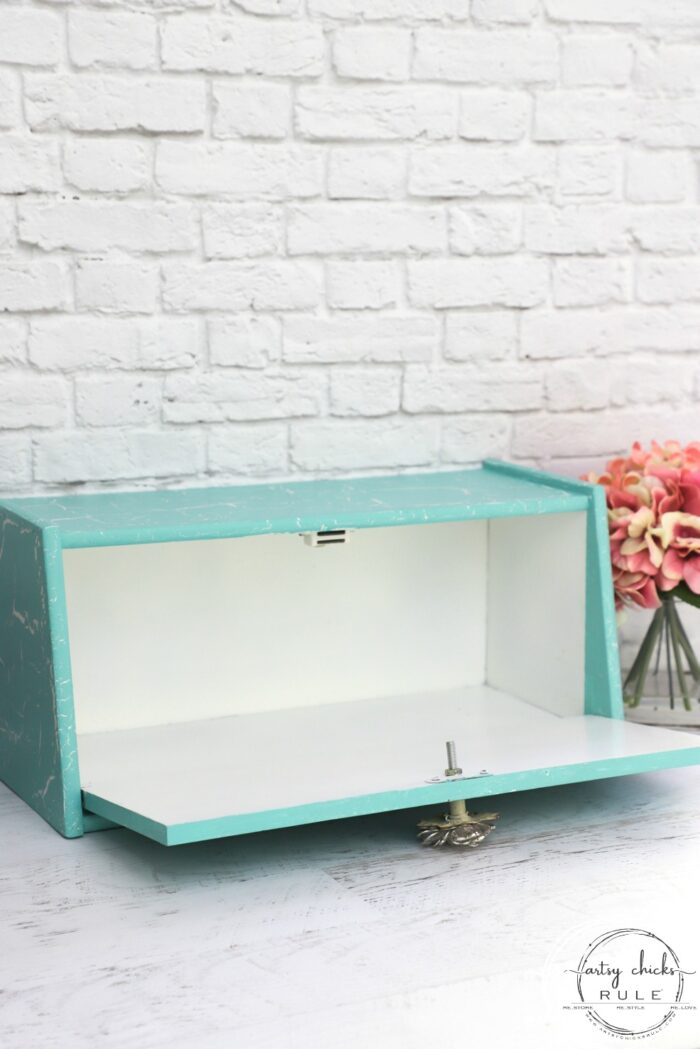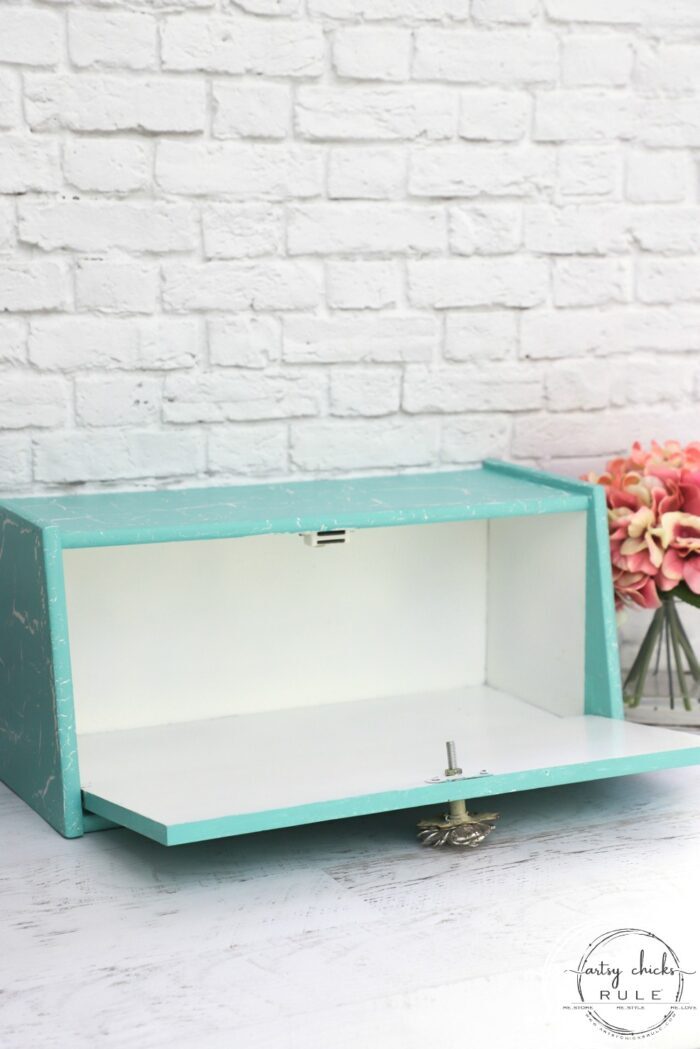 Or like this…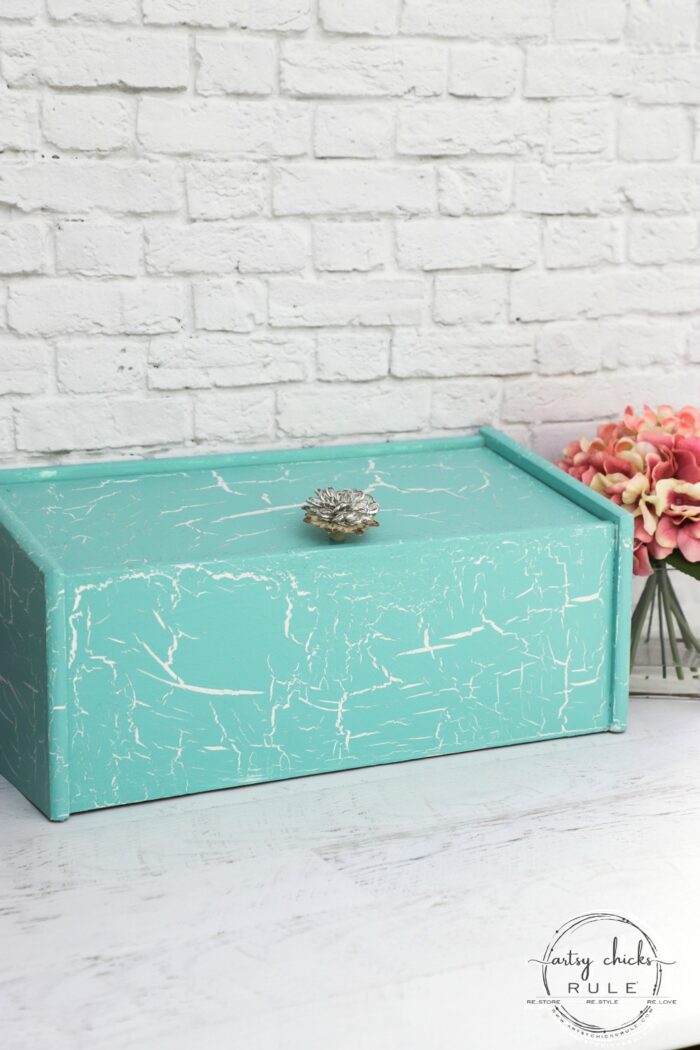 Opening on the top.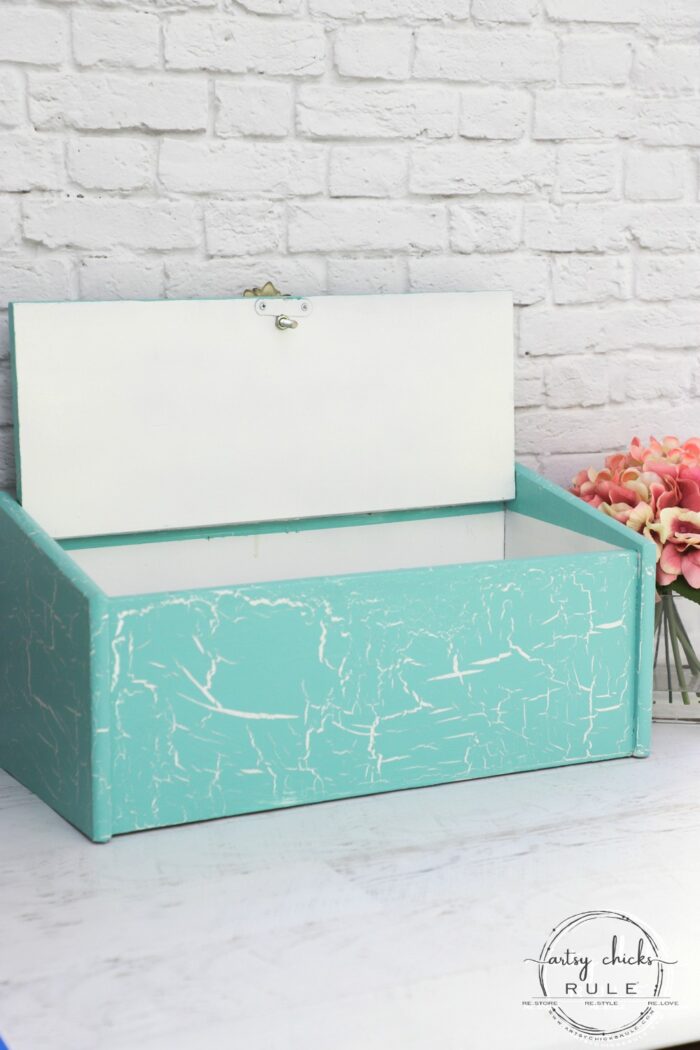 And of course, it can be used for bread…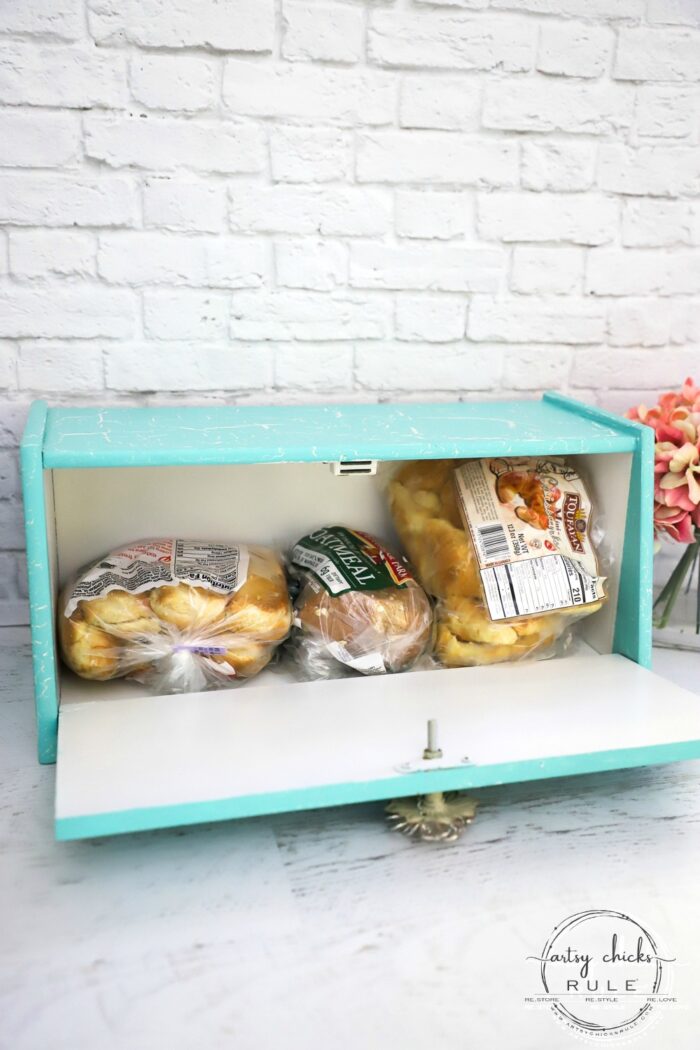 Or essential oils, sprays, etc. (or even makeup, nail polish and more)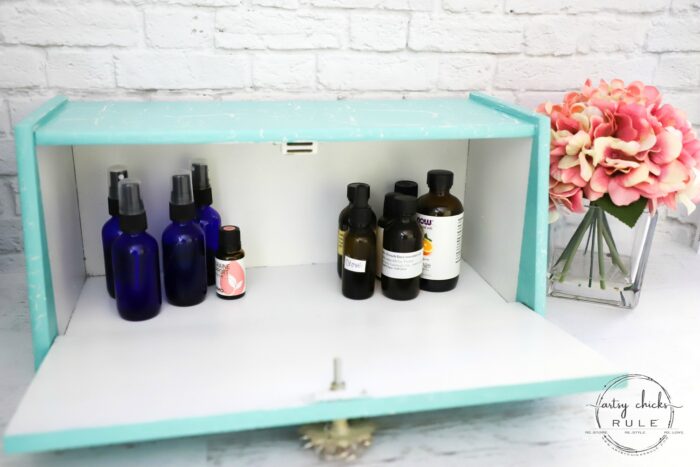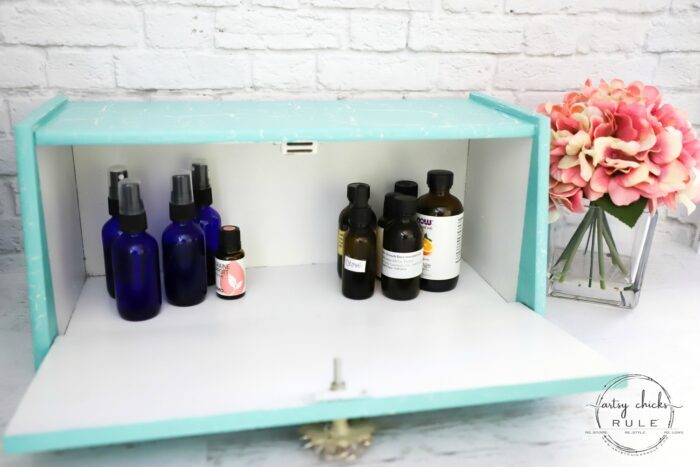 Or how about to keep extra rolls of toilet paper in the bathroom??
Accessible but hidden.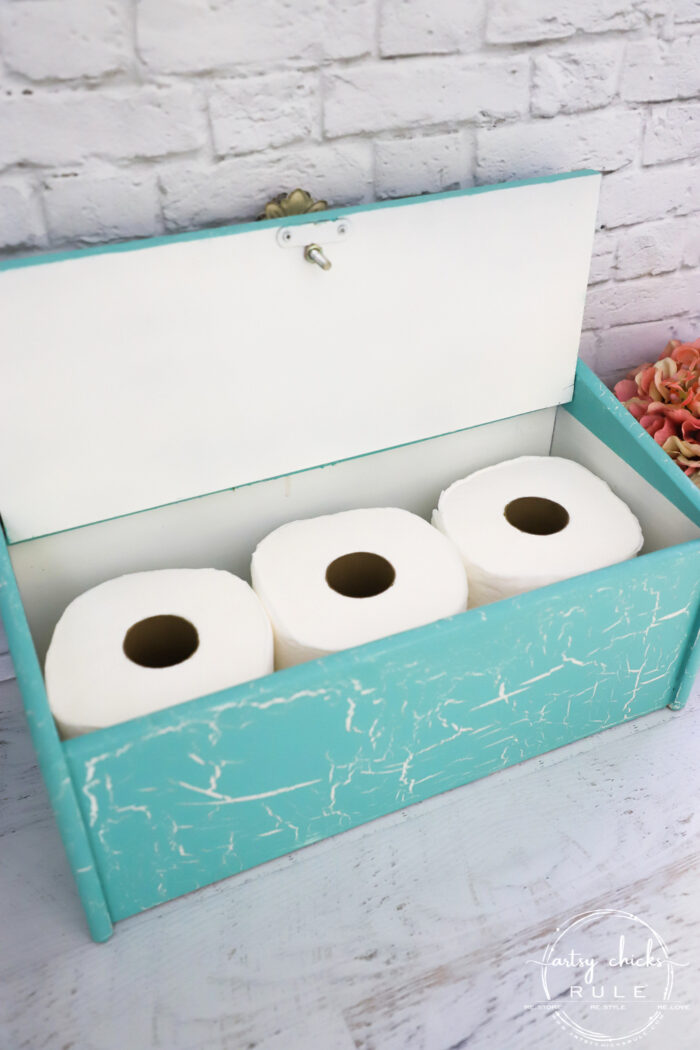 Plenty you could do with these old bread boxes.
I've made over quite a few and used them for different things!
Here are more if you'd like to see what I did with them:
Bread boxes are always at the thrift store. I mean always.
And they are so fun to make over and can be used for so many things.
I just love them.
Now, did I also love Dixie Belle's Crackle??
Well, hmm, not a lot, honestly.
It was messy to use and I didn't love how it ran and how long it took to dry.
I don't really have the patience for it!! haha
I really like using good ole Elmer's glue but I haven't tried to get such big cracks with it as I got with the Crackle.
I might have to do a project with the glue and see if I can achieve that (I can definitely get the small cracks with it). I'll try to do that soon so I can show a comparison for y'all.
I'll post when I do!
Final thoughts.
I love Dixie Belle paints (although I don't love their jars… at all) but the Crackle can be cost-prohibitive and can be kind of tough to work with.
Be on the lookout for the next "crackle" makeover I do using glue, a much cheaper alternative. We'll see which is the winner then.
PIN it to save it!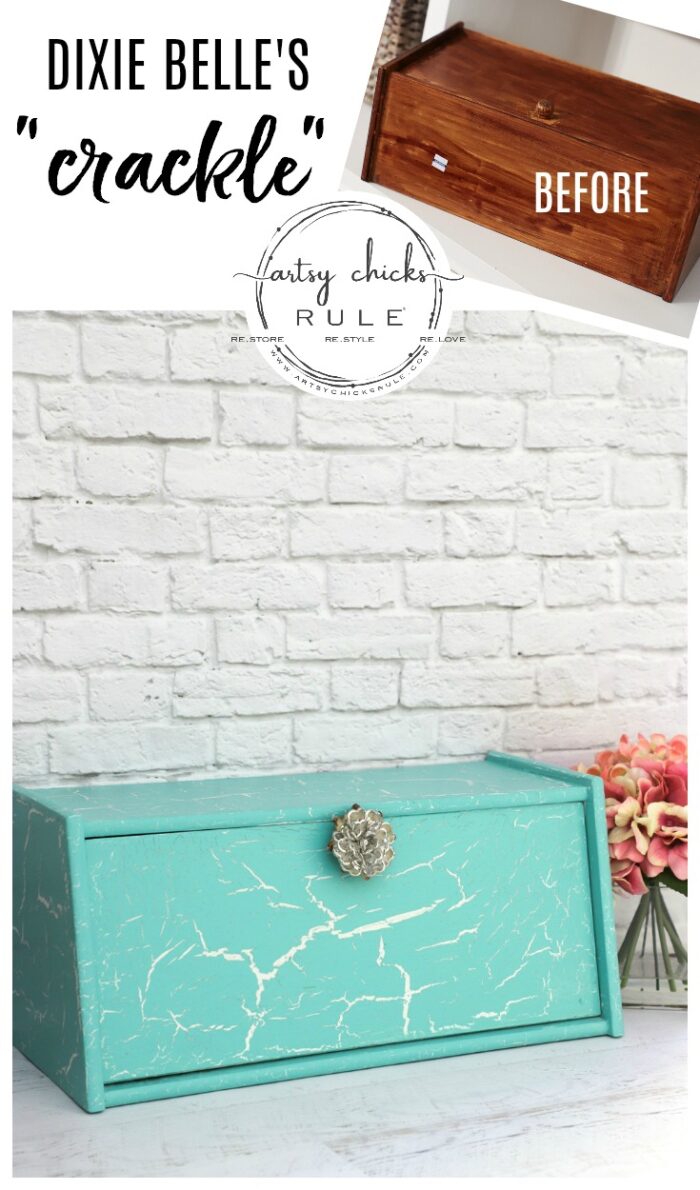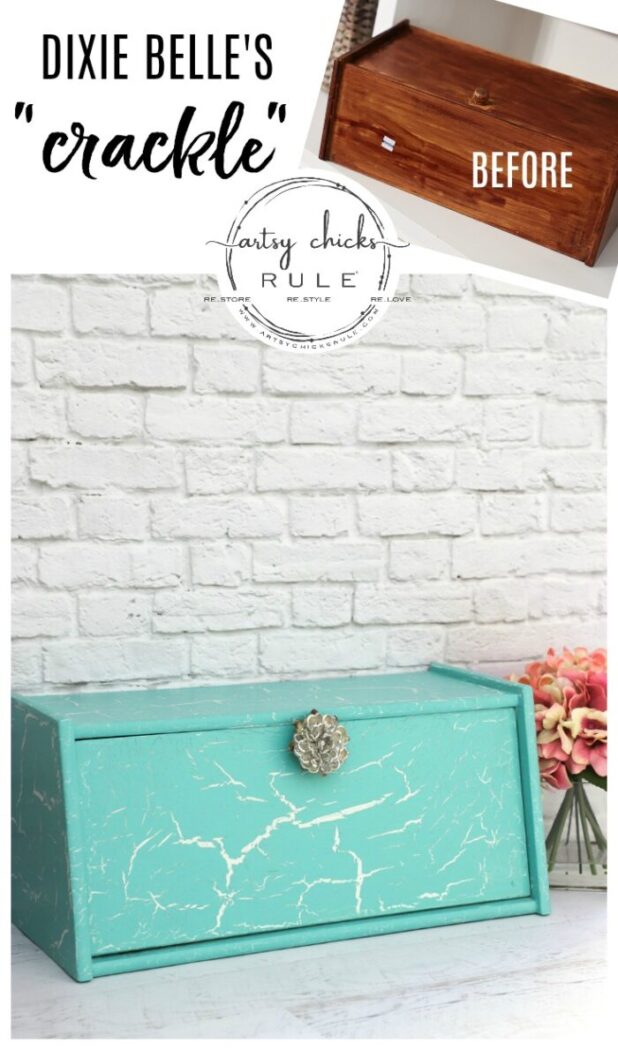 The first of my brand new haul! Stop back by to see what I did with this one.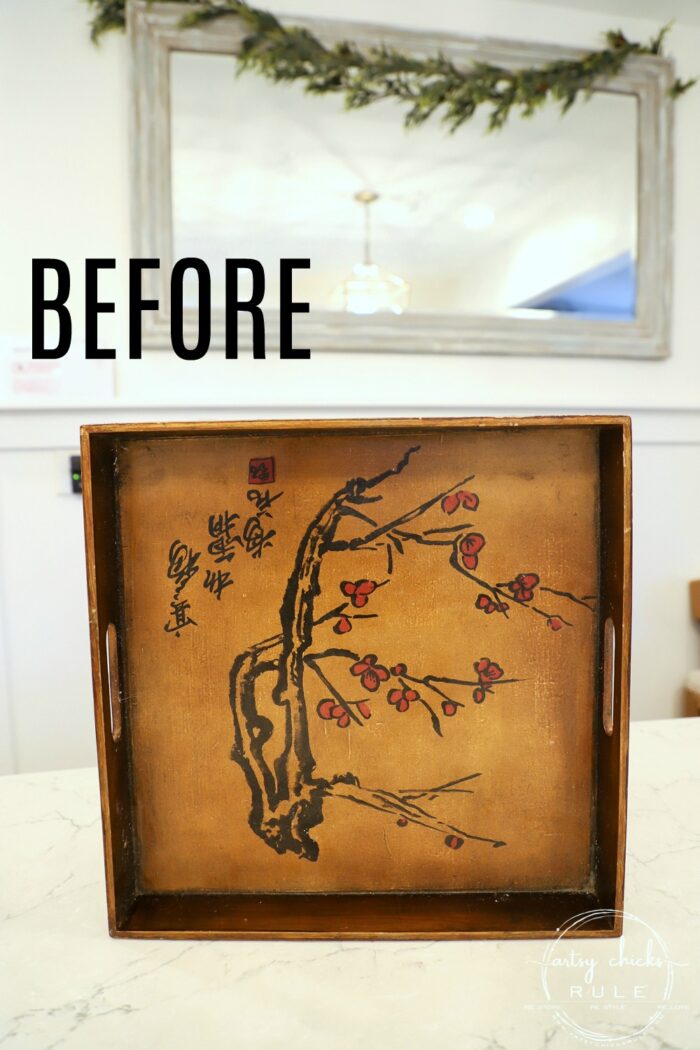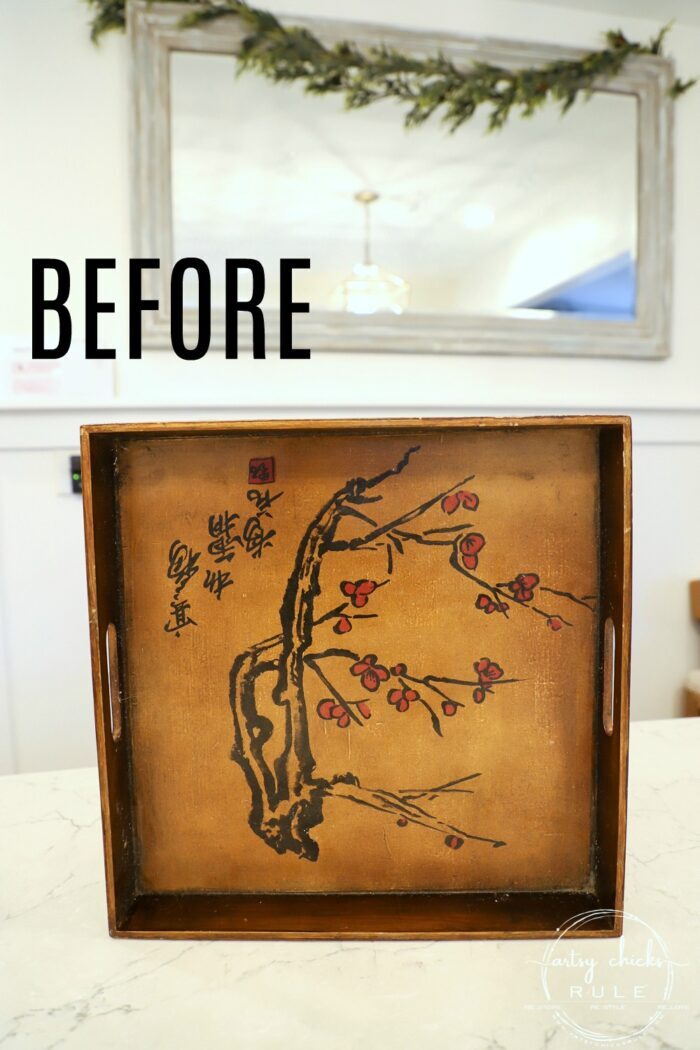 UPDATE!! See it now, here!!
Have a wonderful week!!
xoxo