French Farmhouse Bread Box (no bread in this box!)
This post may contain affiliate links. Please see disclosures here.
Today I'm sharing an old thrifty find I picked up a few weeks ago…..an old dated bread box turned French Farmhouse Bread Box.
That started out looking like this….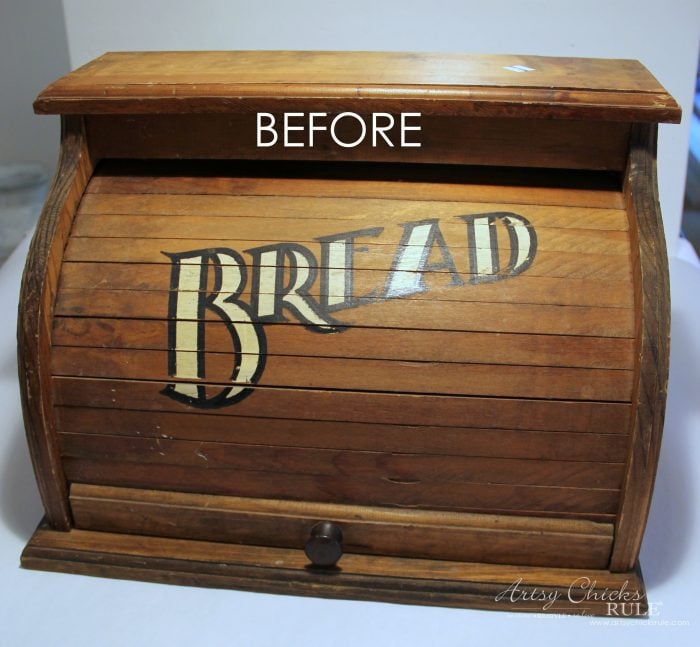 And now looks like this….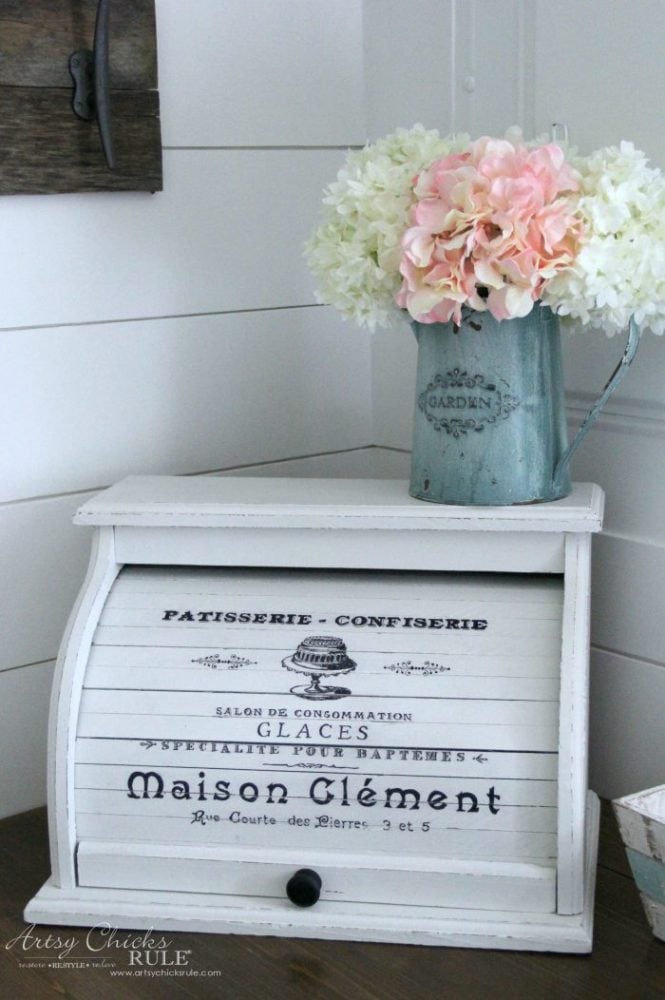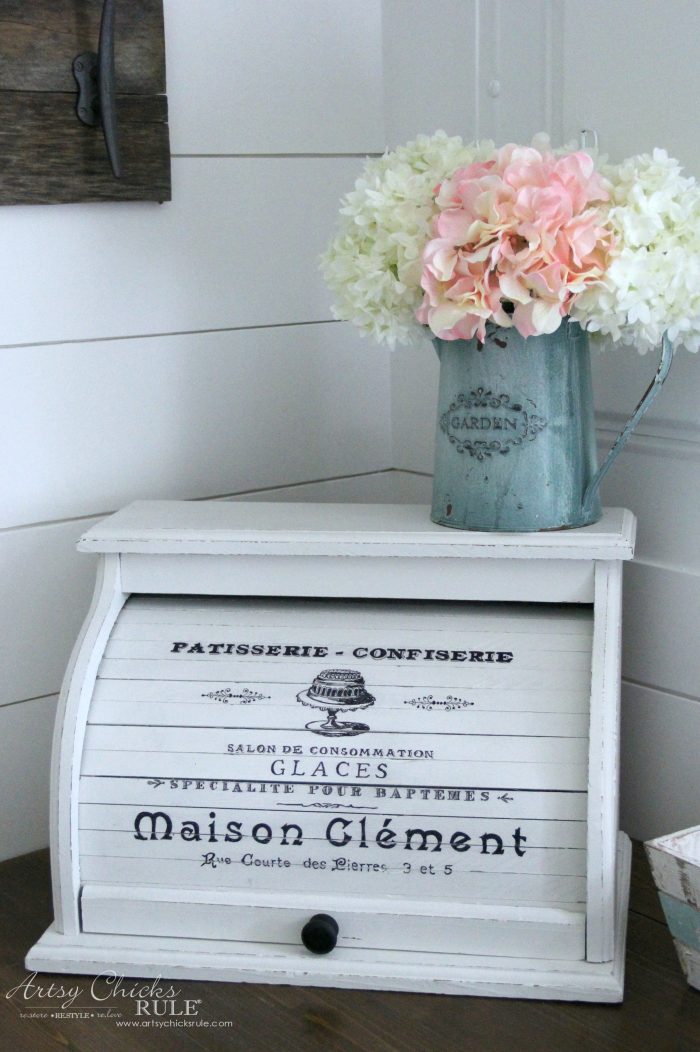 Do you use a bread box on your counter? I found an old wooden bread box years ago that I gave a "Frenchy" makeover and love it.
We have used it ever since.
Inside my soon to be French farmhouse bread box….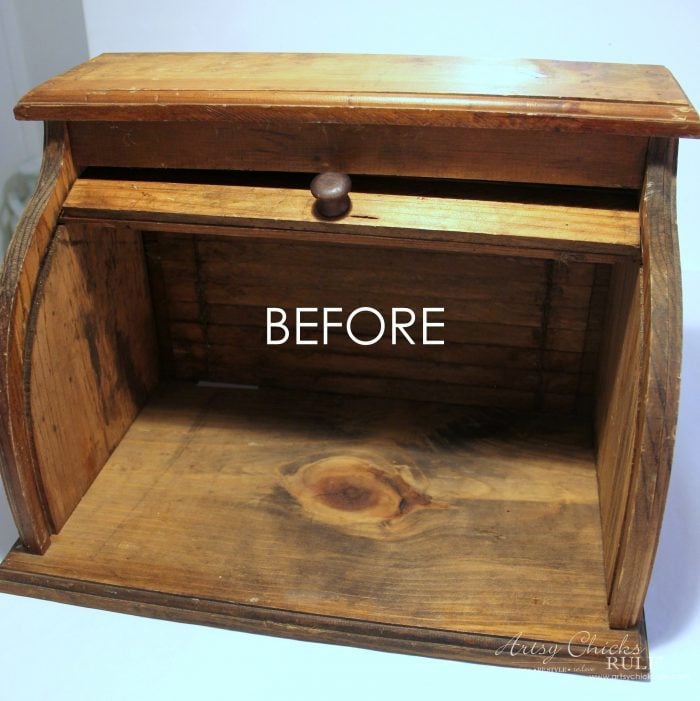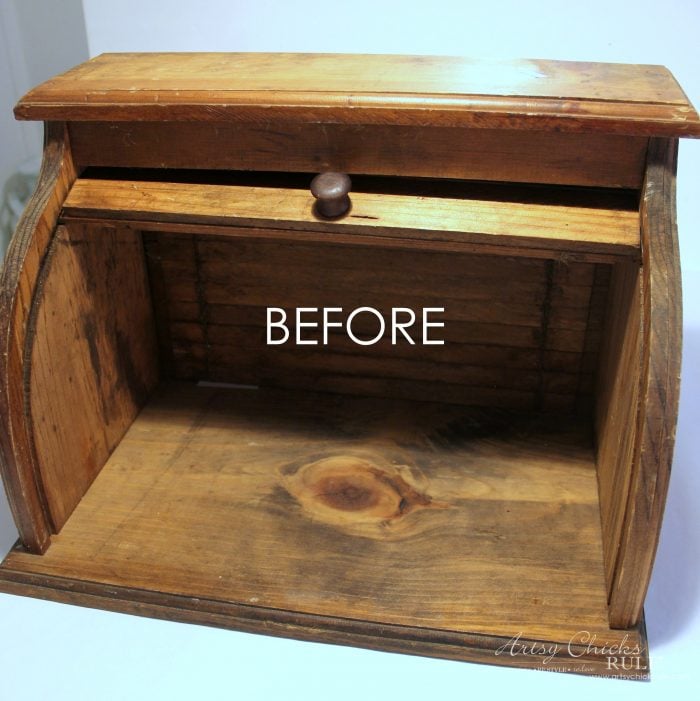 …and it was $3.25. Snazzy, huh?
Eh, not so great in or out.
But I knew a little paint would fix that. It always does! ;)
I pulled out my Dixie Belle paint in the color "Fluff".
It's the same color I used on this little table….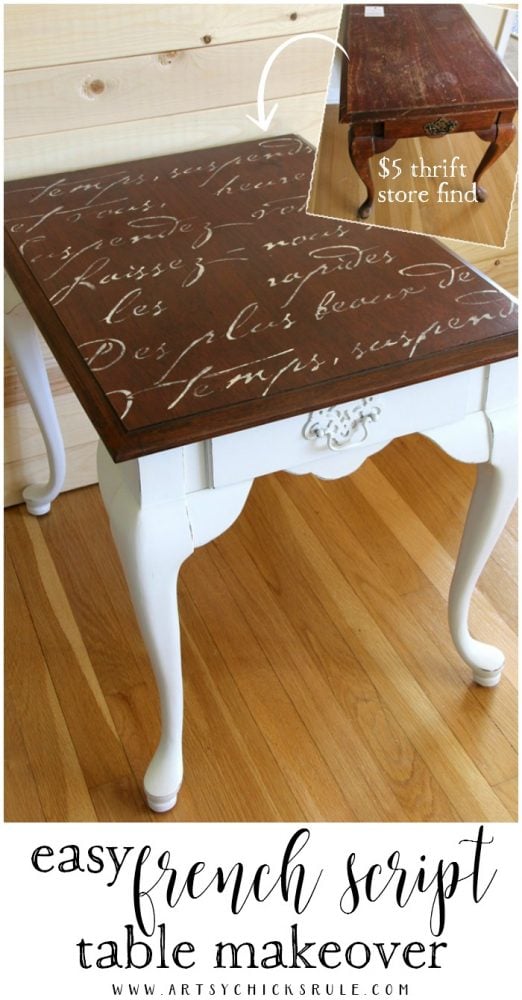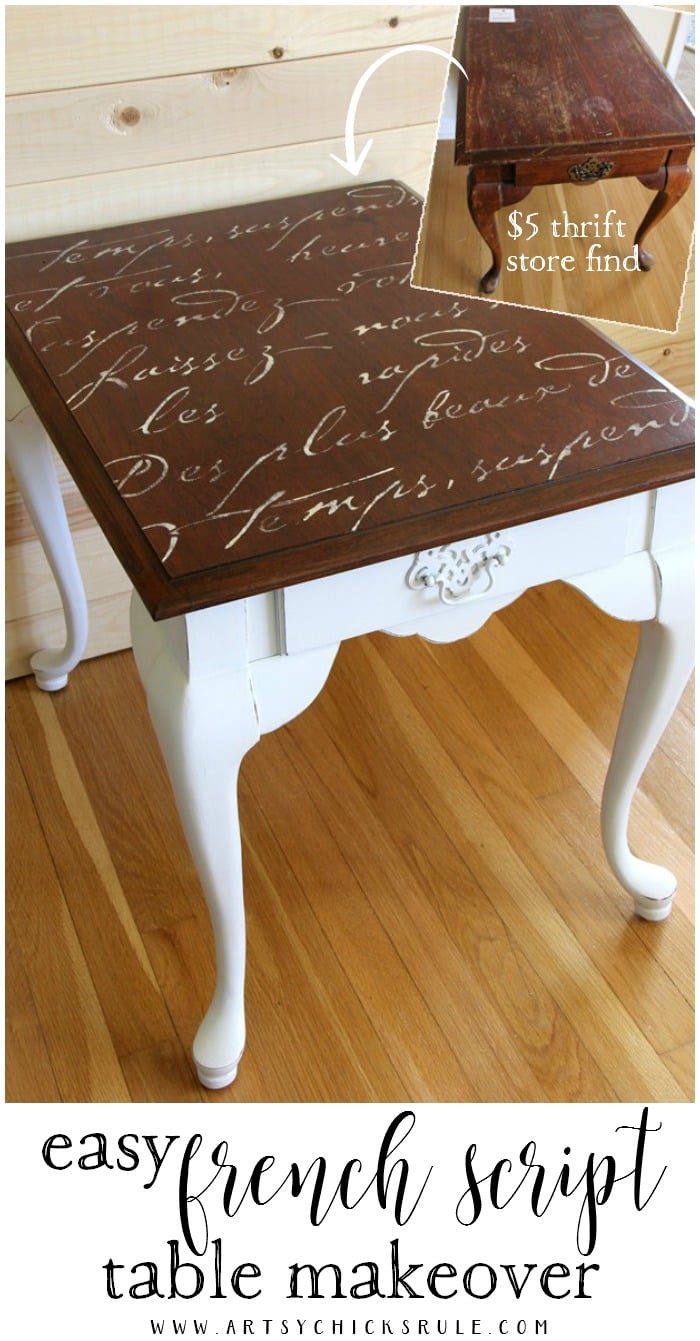 You can read more about the table, here.
It's a nice, soft white.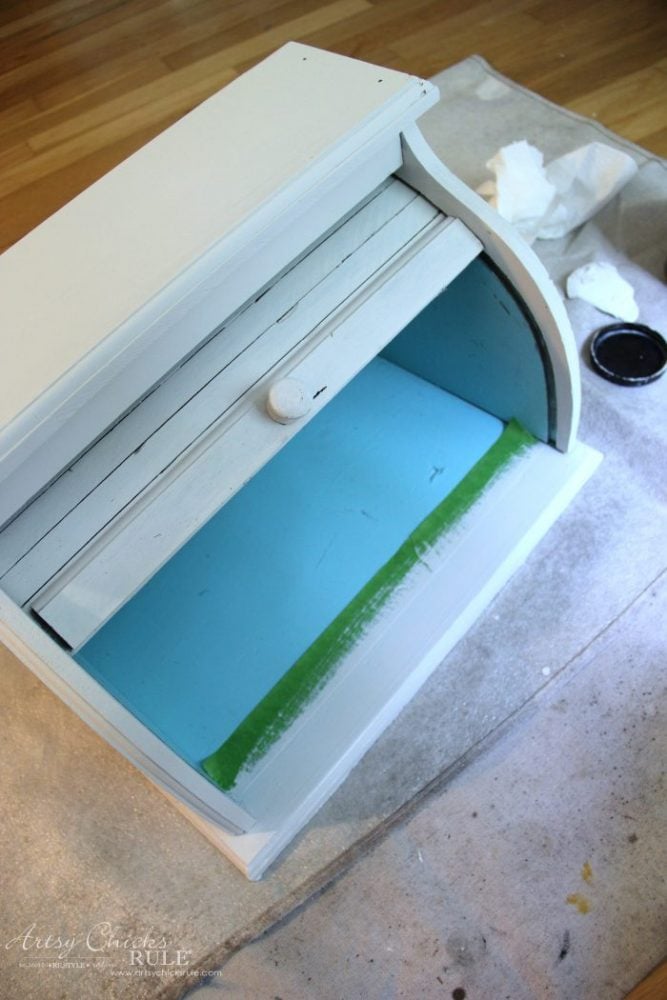 The inside color is Blue Ocean Breeze.
And Frog Tape makes it easy to get a nice, crisp line.
I just love that pop of aqua when you open the door…..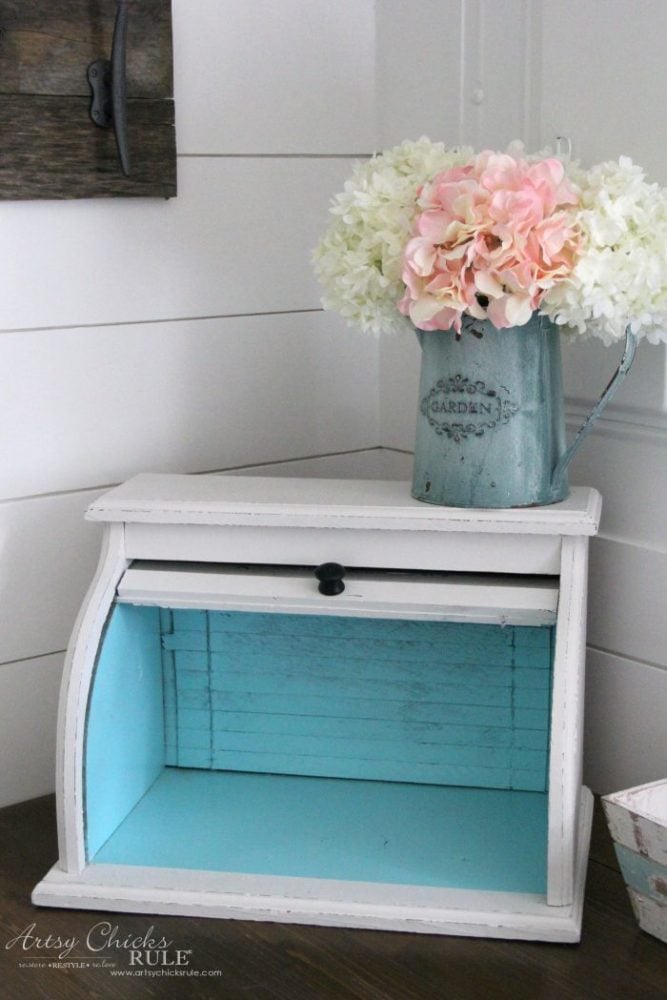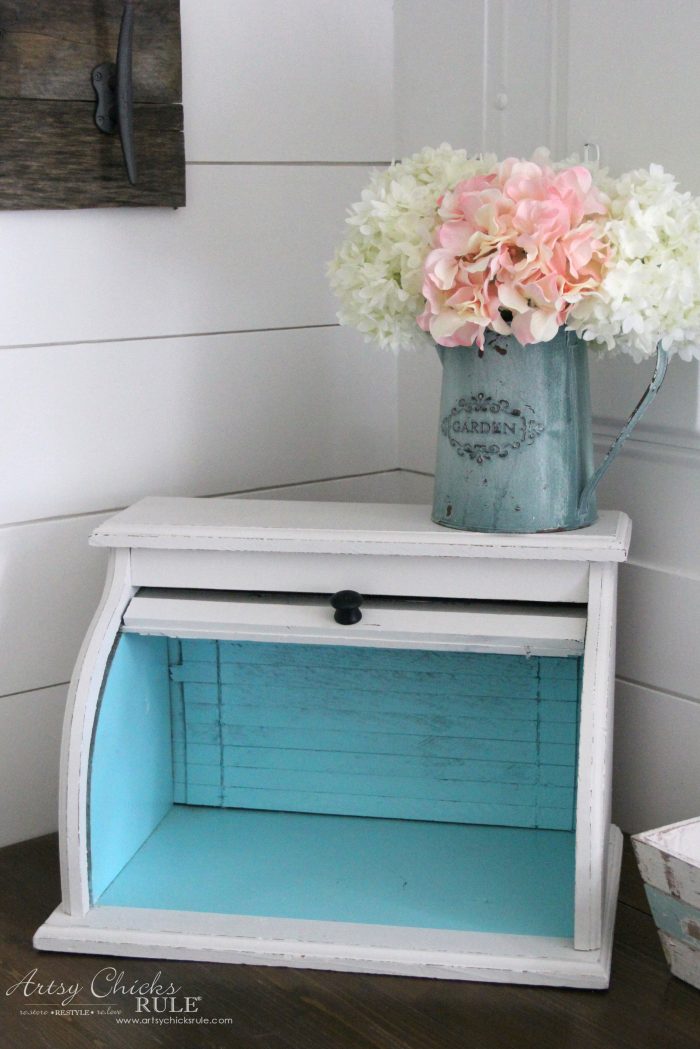 Once it was all painted and dry, I added the French graphic, from The Graphics Fairy.
You can find the one I used, here.
I printed it out and used this transfer paper to transfer all the letters and design.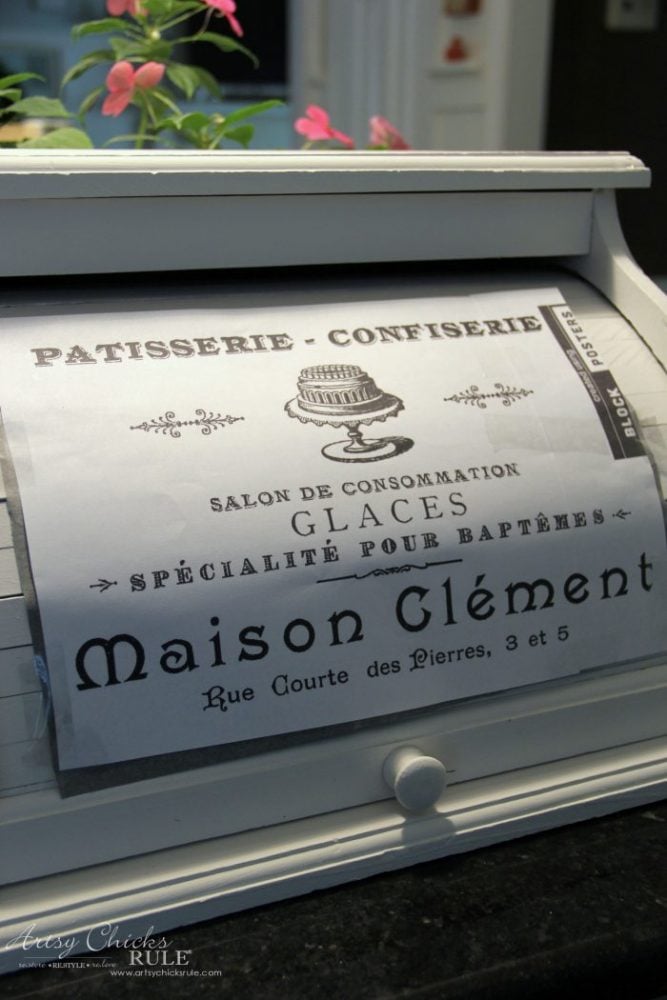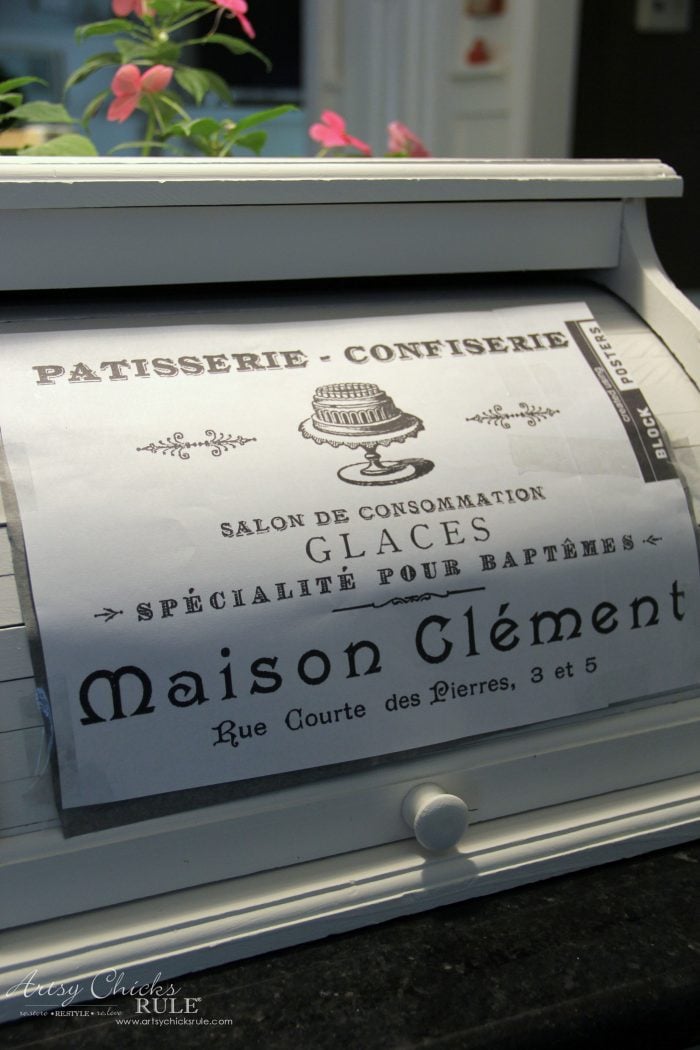 I also used it on this project, here and here.
You can see many more transfer methods, here, "My Favorite Transfer Methods"
All you do is trace over everything you see and you'll be left with this…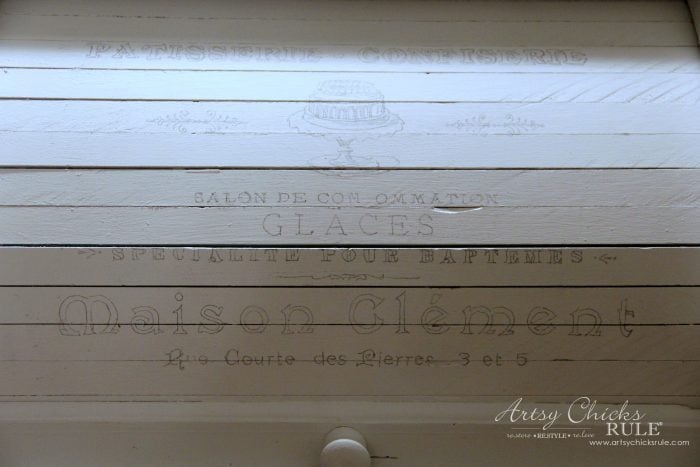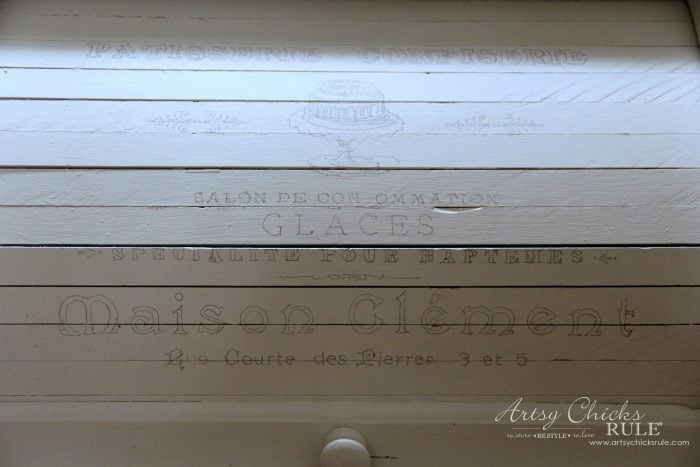 Pretty simple!
But I can tell you, there was no way I was going to try to hand paint that with my handy script liner brush. ;)
Nope.
I used a Ultra fine point and regular point permanent marker instead.
And it was very relaxing and fun to do….really. I so enjoy this quiet minded kind of work.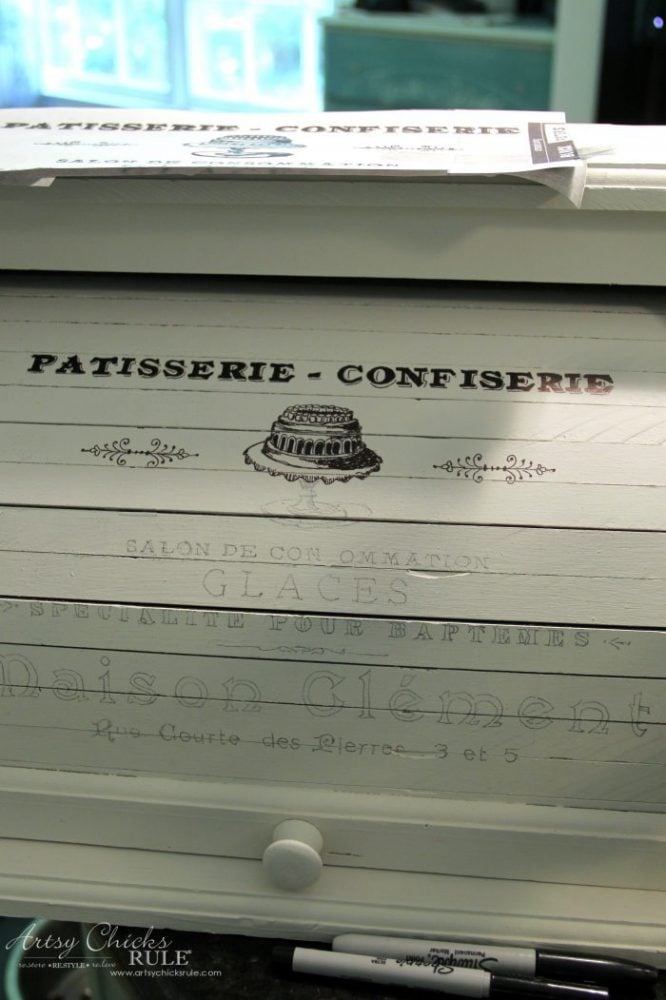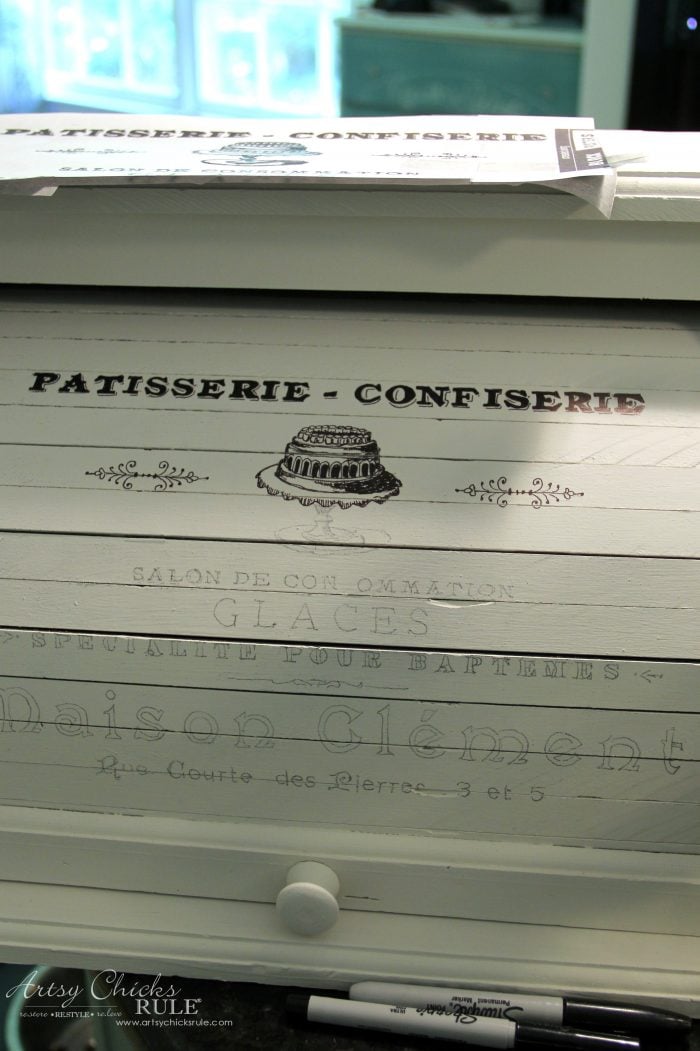 SO much easier! (and I'm telling ya, anyone can do this)
You might notice I have some of the printed graphic above. I keep it handy to look at as I'm "coloring in" the graphic.
This way I know that I am drawing exactly as how it's supposed to look.
And done! Takes no time with the markers.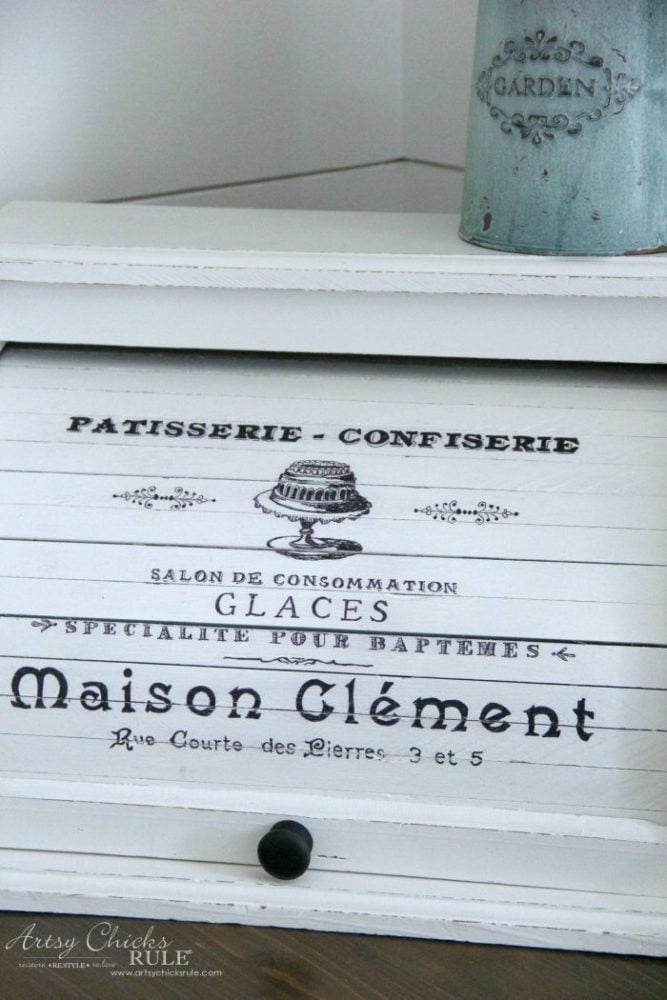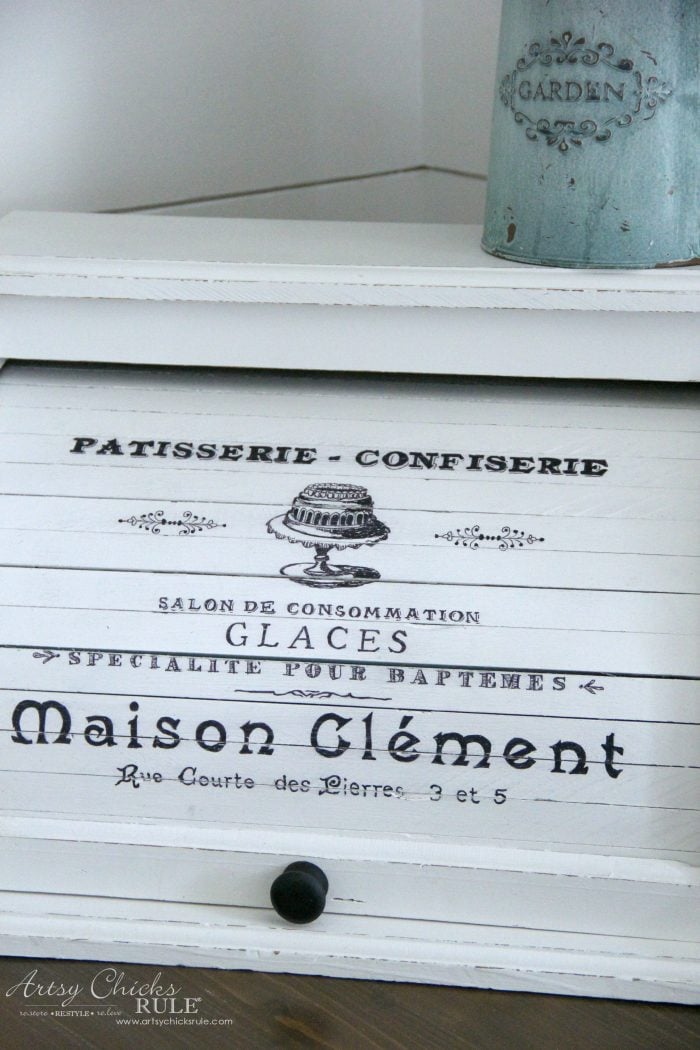 I did give the whole thing a very light sanding to distress.
And a spray with a clear matte sealer to seal.
TIP: When using permanent markers to color in graphics, you want to avoid using any kind of sealer with a brush.
It can tend to smear a bit if you do. Spray first with a clear coat sealer and then you can brush on another type of sealer, if desired.
I'm glad I decided to give it a fun pop of color.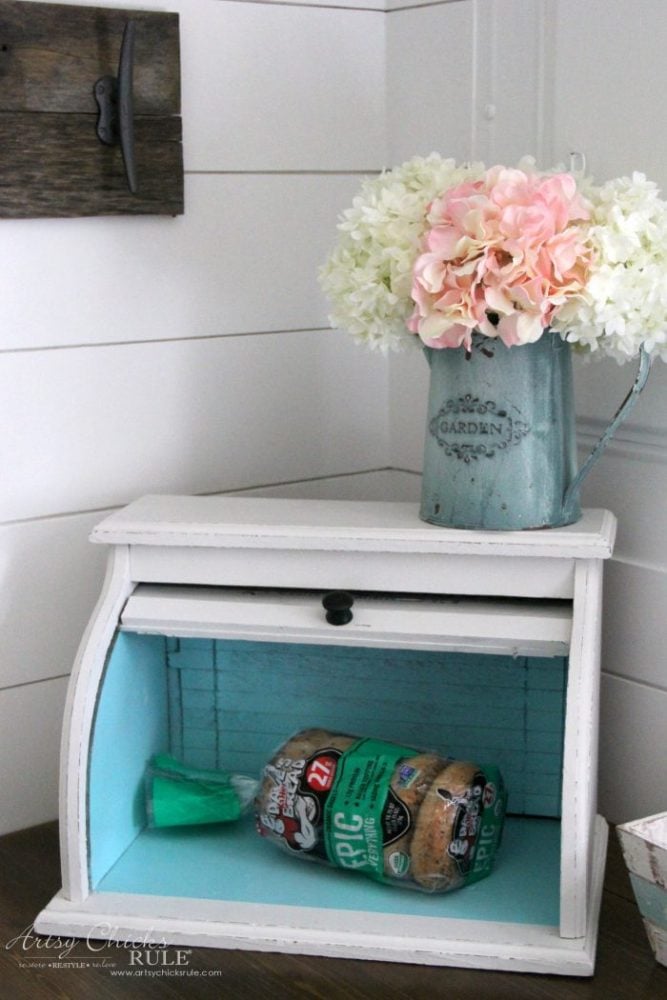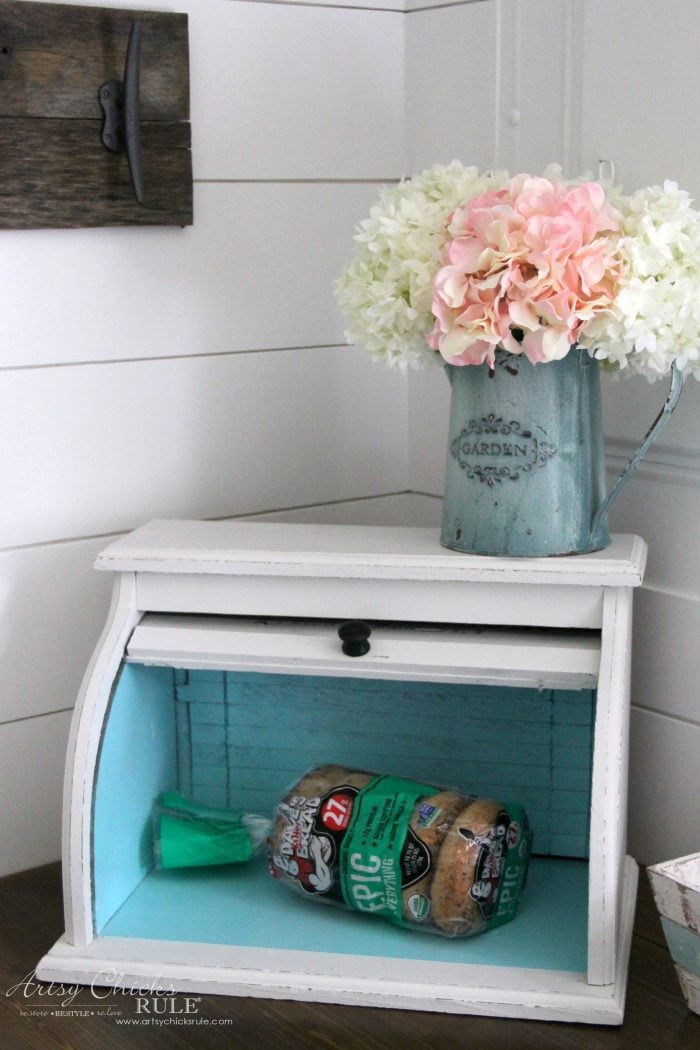 Have you ever tried this bread? I love it but can never get the name right! lol
I always want to call it "Crazy Mike's", haha.
Crazy Mike, Killer Dave, whatever, it's really good. :)
Cute little French Farmhouse Bread Box….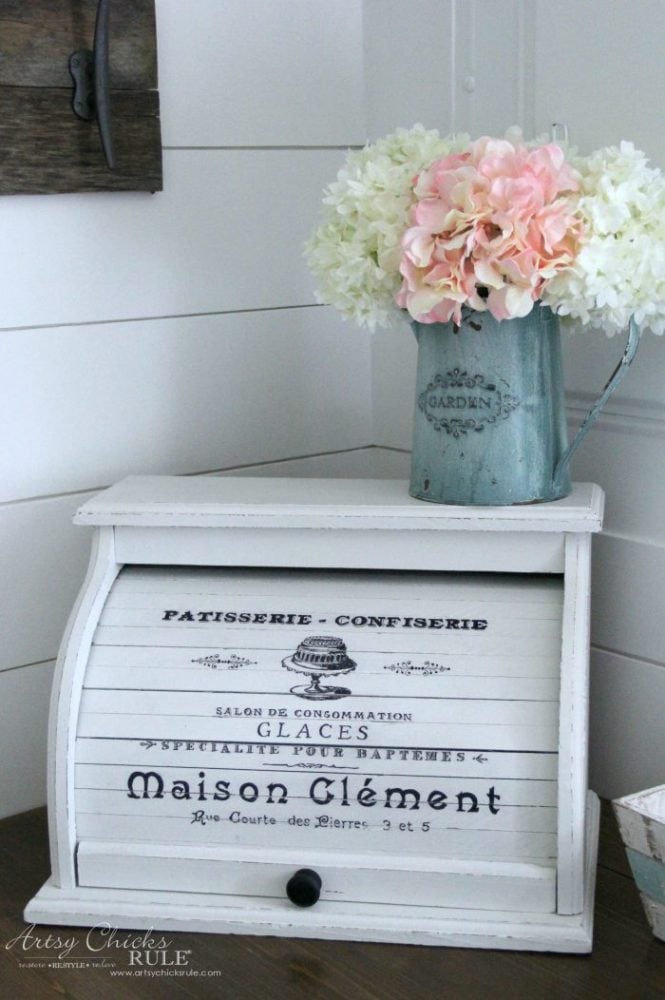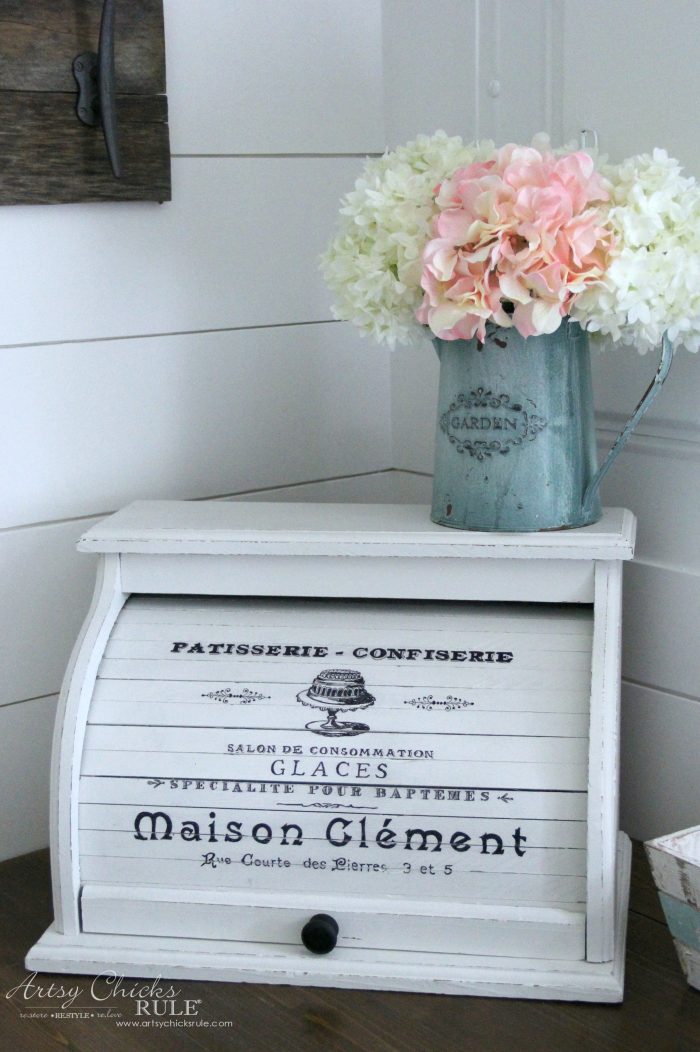 And yep, I know it's in my laundry room. Odd place for a bread box, huh?
But….my kitchen is not very accommodating at the moment. ;)
I've got all the tile ripped off the backsplash area and everything that belongs on the counter over there is stacked up on my island.
I hope to give an update on that soon (the tile, not the mess ;) )!
So the only other counter space was in my recently completed coastal farmhouse laundry.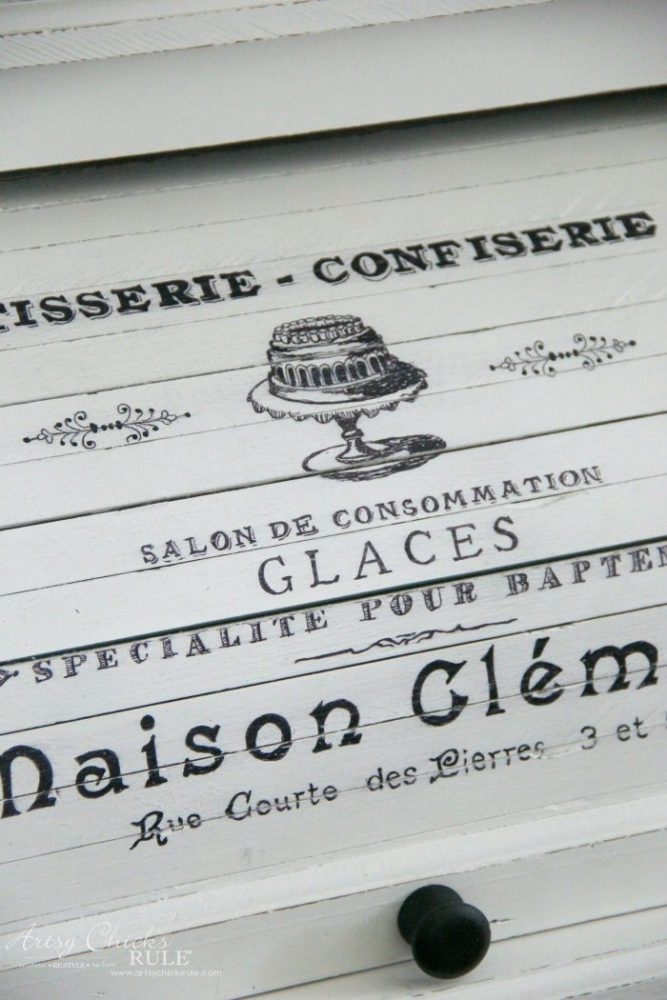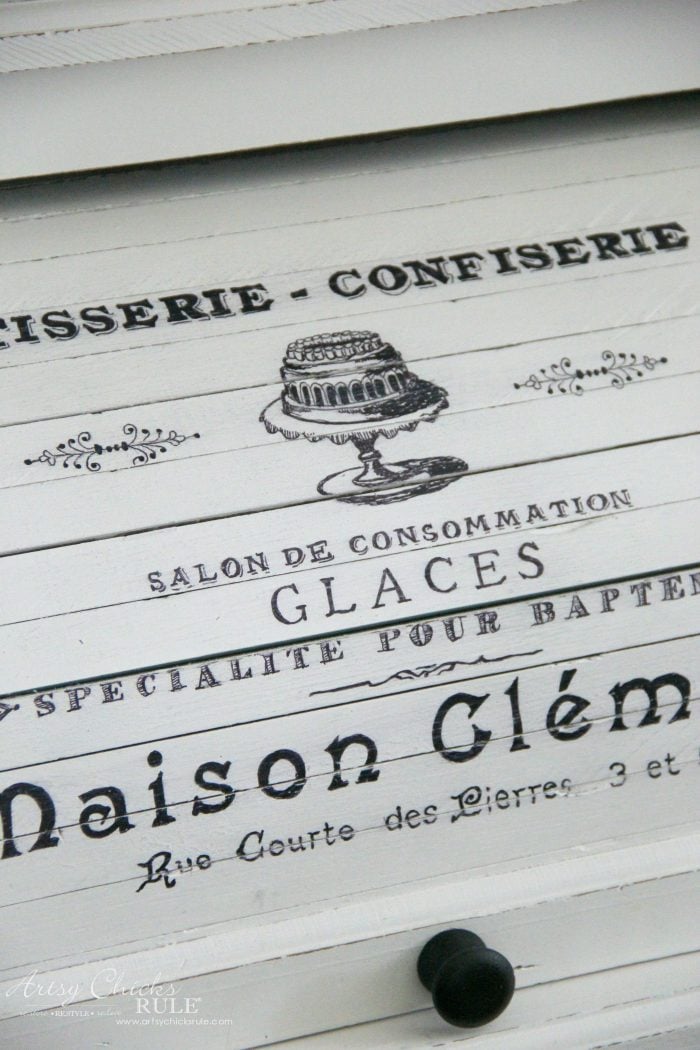 So just pretend it's in my kitchen. :)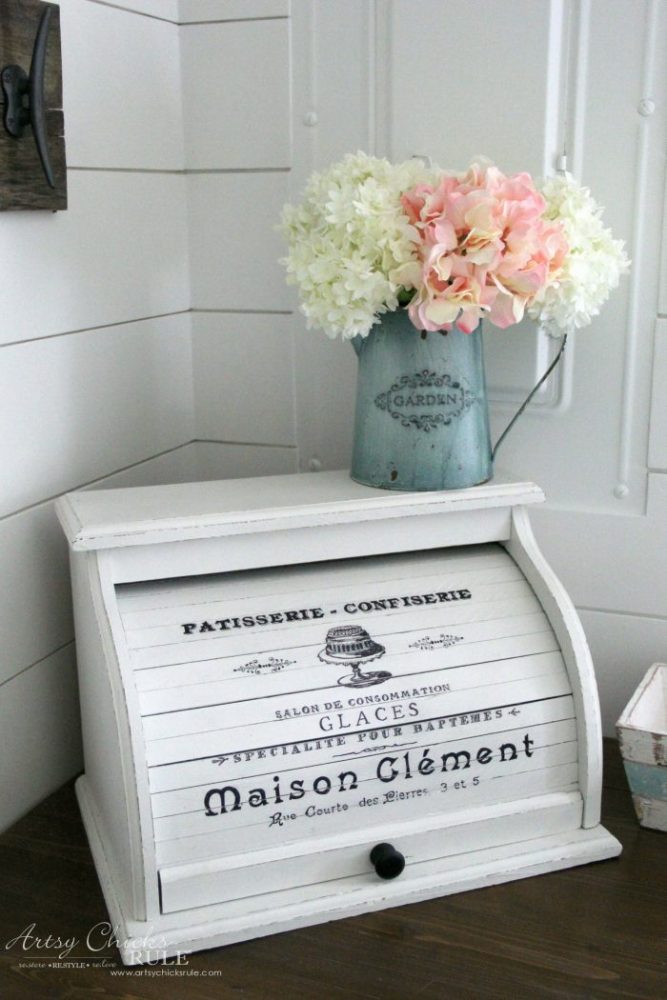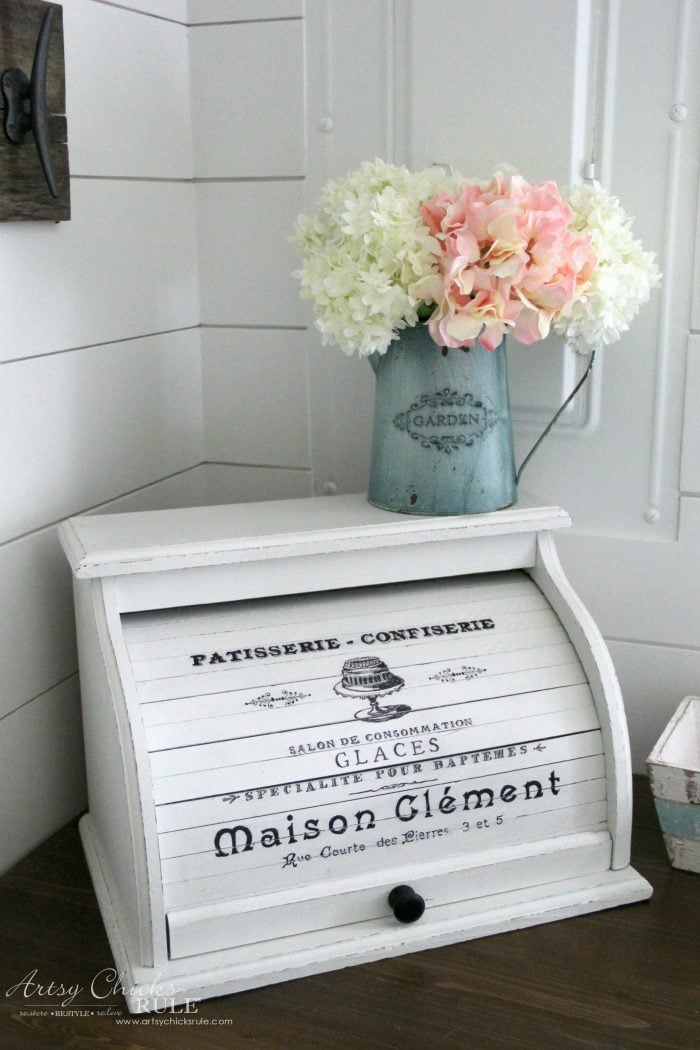 Up close….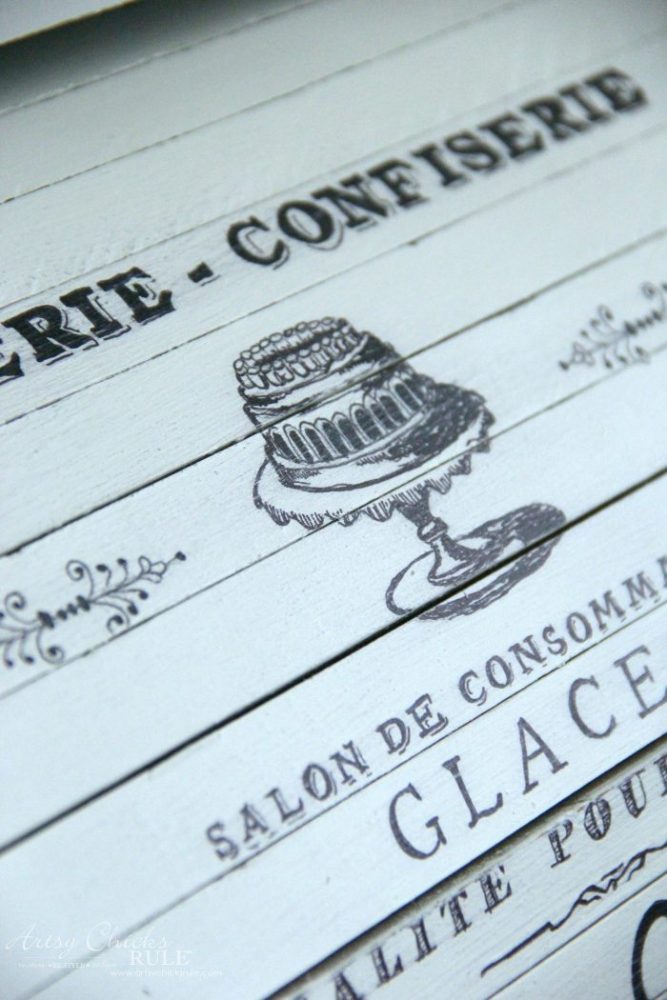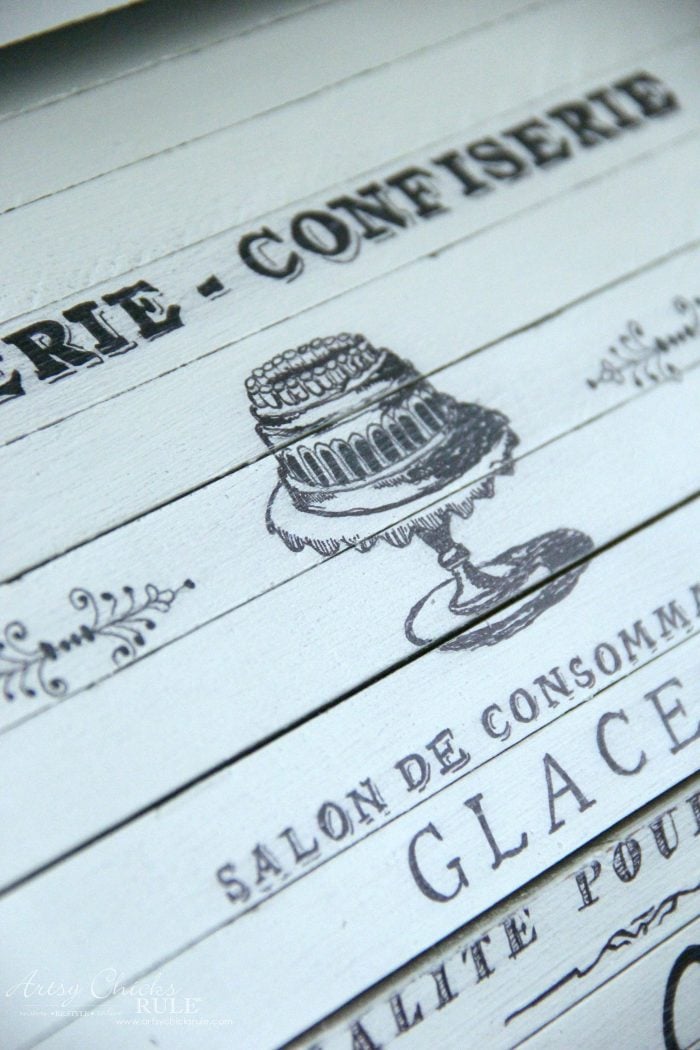 Go get ya a bread box and give it a brand new makeover too.
Bet you can find one (or several) at your local thrift store!
PIN this to save this French Farmhouse Bread Box for later!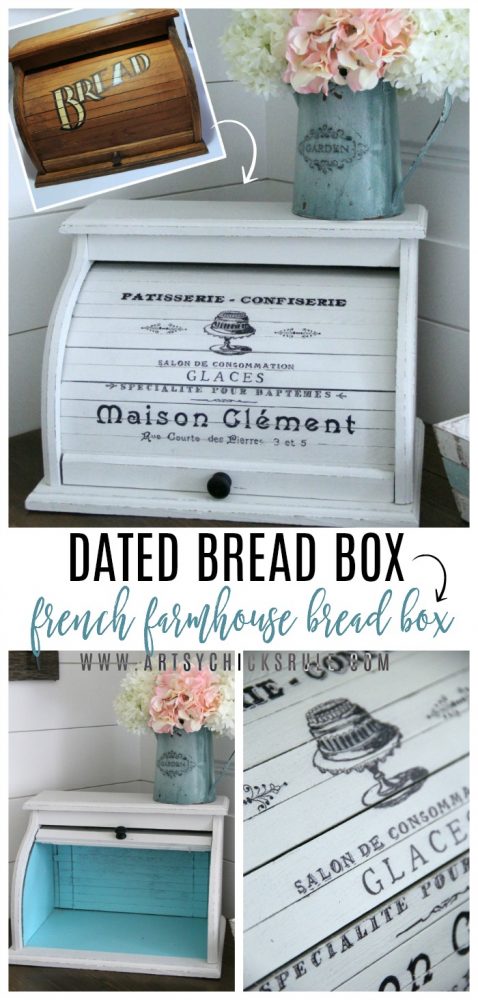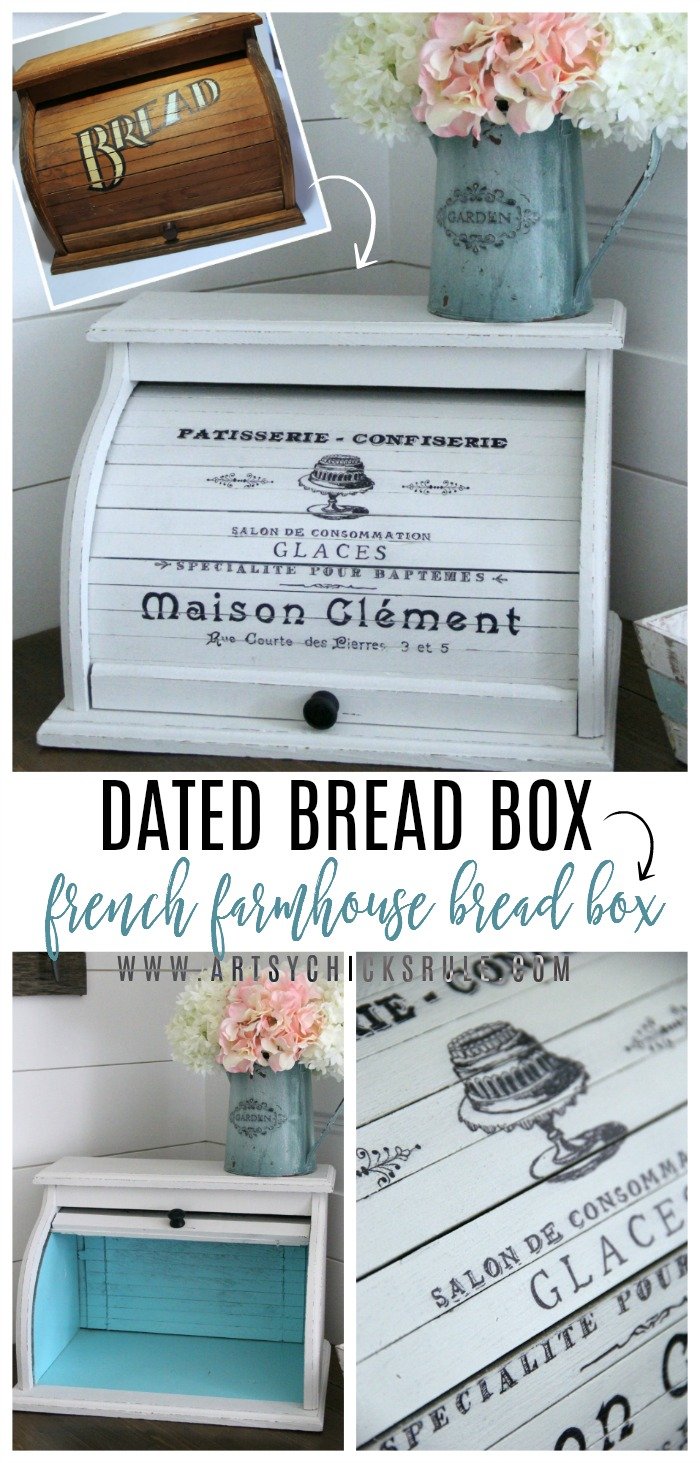 You might also like this bread box makeover too….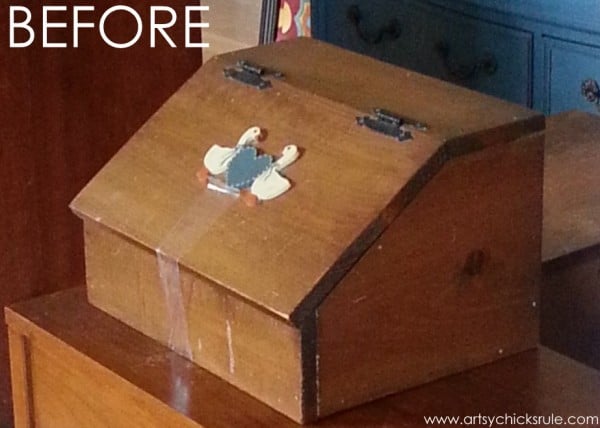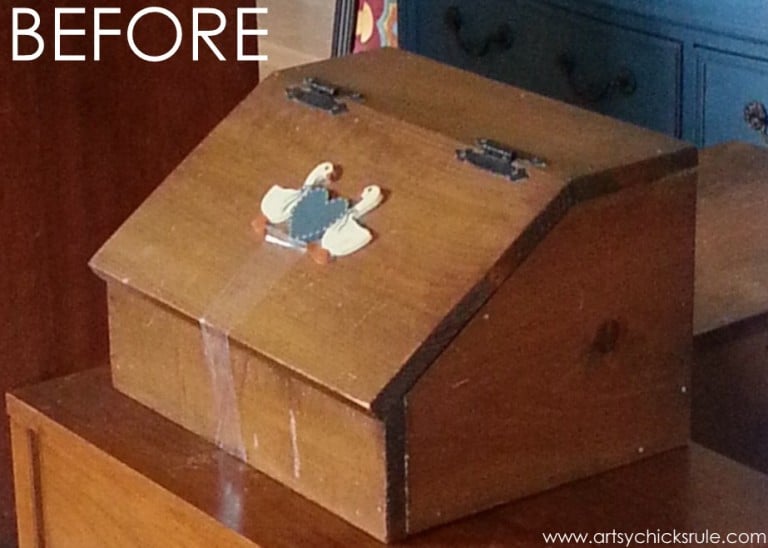 See how it looks now, here.
I'll be back later this week sharing what I did to this old table!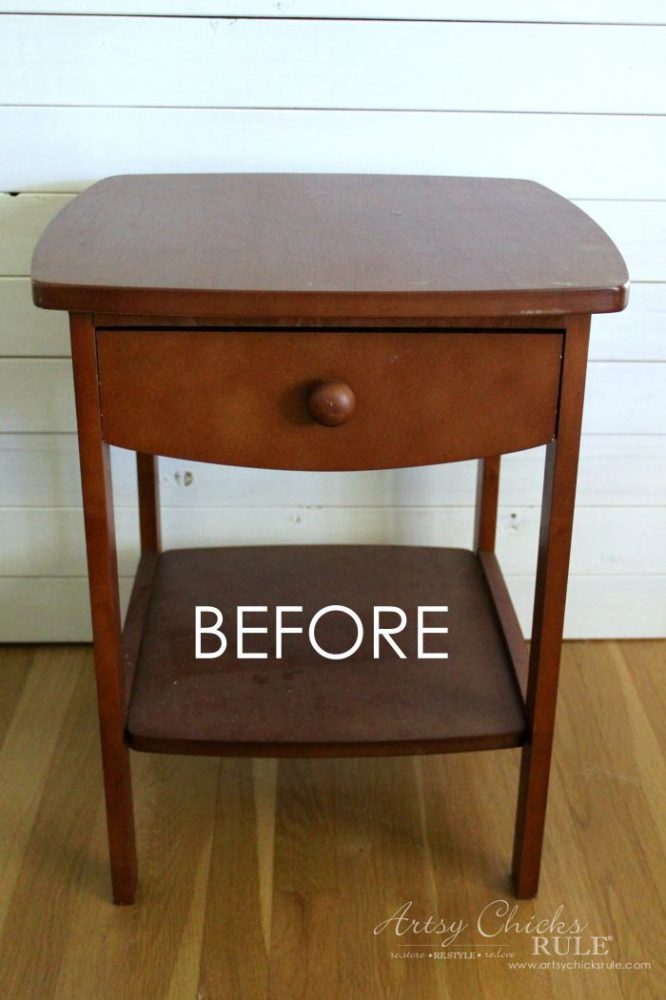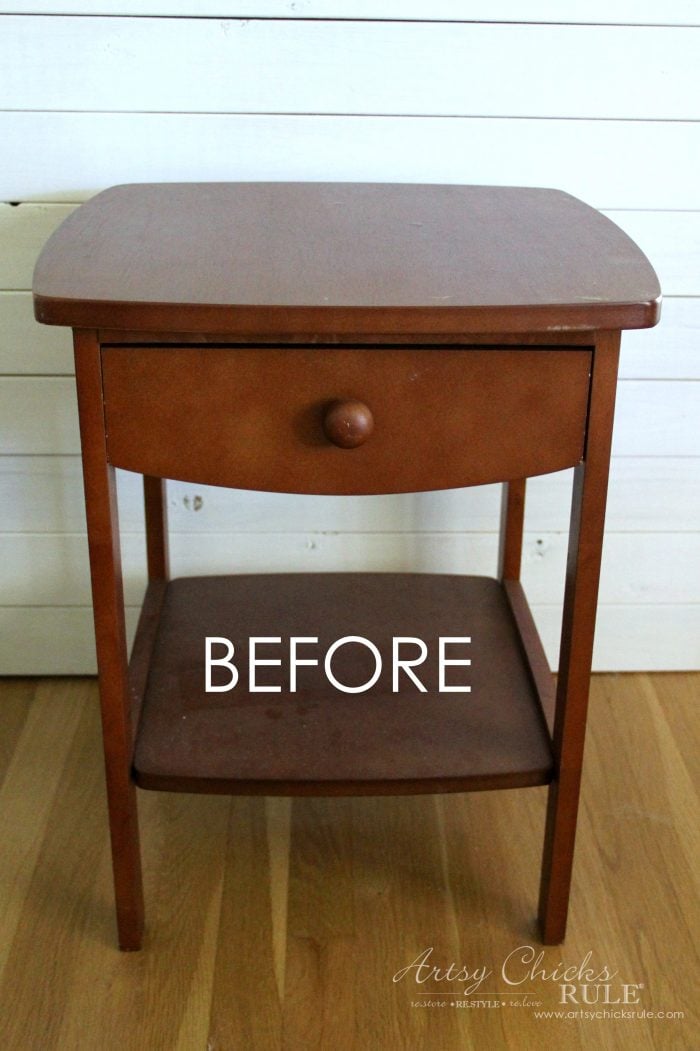 UPDATE!! See it now, here!
Have a great week!
xo