Polyshades Basket Makeover
This post may contain affiliate links. Please see disclosures here.
Polyshades basket makeover…SO simple, quick, and a fun way to give your old baskets new life!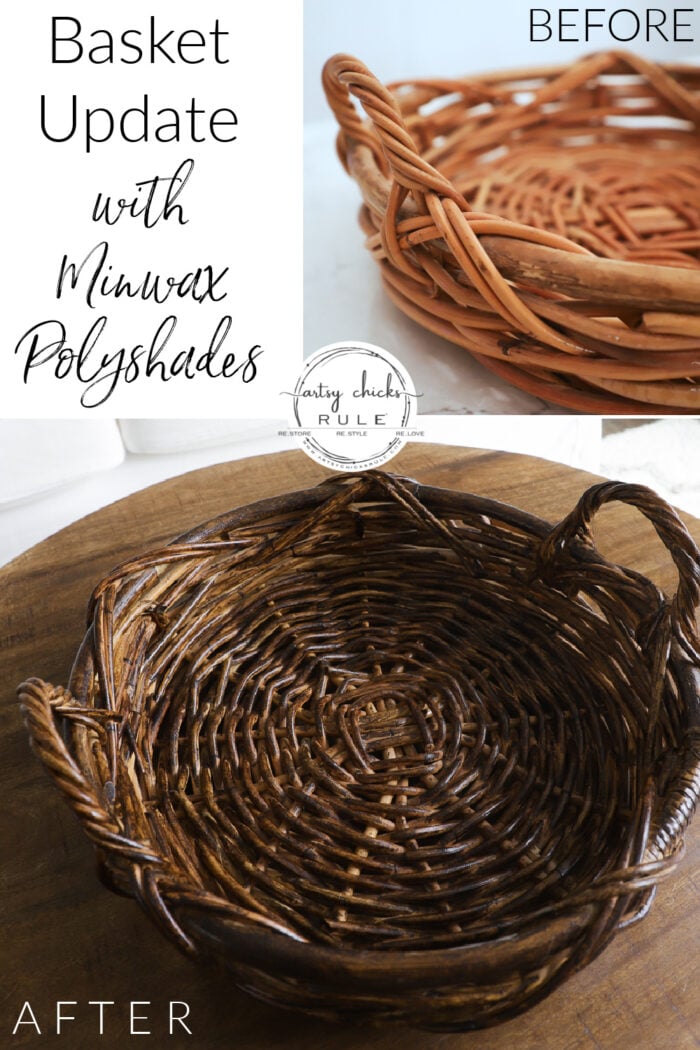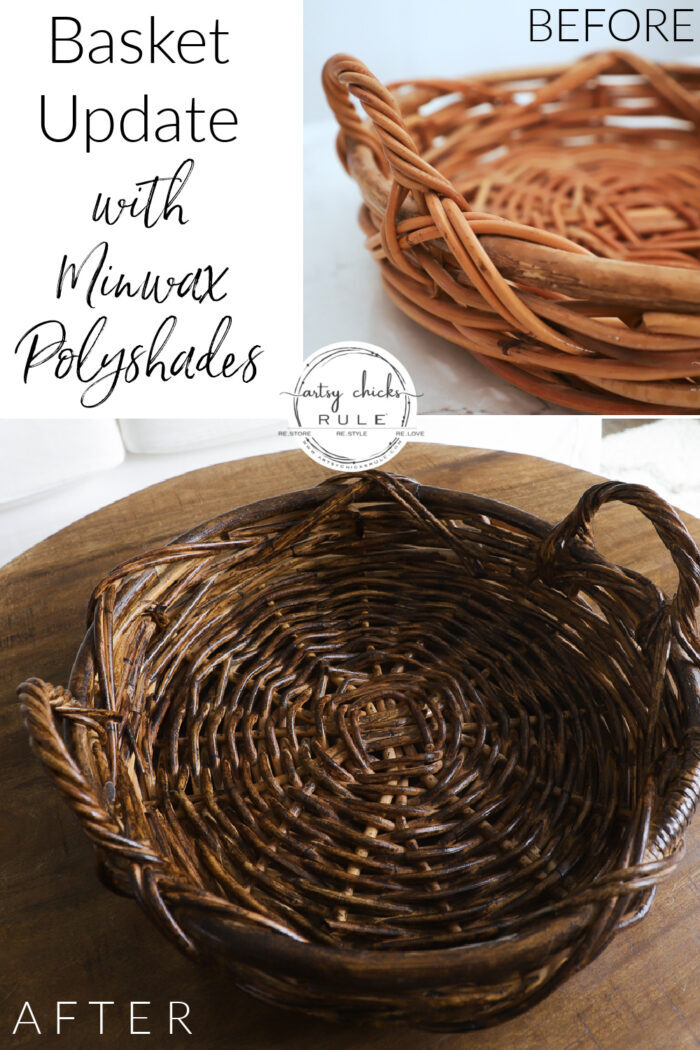 Oh, baskets, why do I love you so?!
Ha! Okay but really, I have a little bit of a problem with baskets. I want them all.
And pillows and throws.
I'm not sure what it is about those items but I can never get enough.
Are you the same way??
And I know you've seen about five thousand basket makeovers here on my blog, but I've got another one for you today.
I like to cover all the bases. lol
I've painted, dry brushed, gel stained, water-based stained, and now …
Polyshades Basket Makeover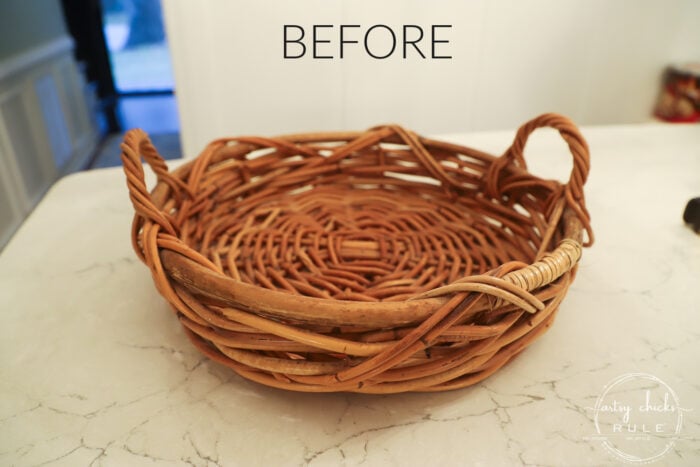 Another ho-hum orangey thrift store find for $4.
Okay, but before we get into this project I want to wish a big congrats to Michelle on winning my latest giveaway!
For those that didn't win, don't worry, I am already planning my next one for February! :)
…………………………………………………………………………………………………………..
When I used the gel-based stain on my basket makeovers I would have to spray it with poly afterward to seal it. I thought it might be fun to see how this all-in-one (stain plus poly in one product-Minwax Polyshades) would do.
Not only that, this basket had a really shiny, non-porous finish and I didn't really think the gel stain would adhere as nicely as I wanted.
The Polyshades is really made to "lay on top", so I thought it would be perfect.
See the shine?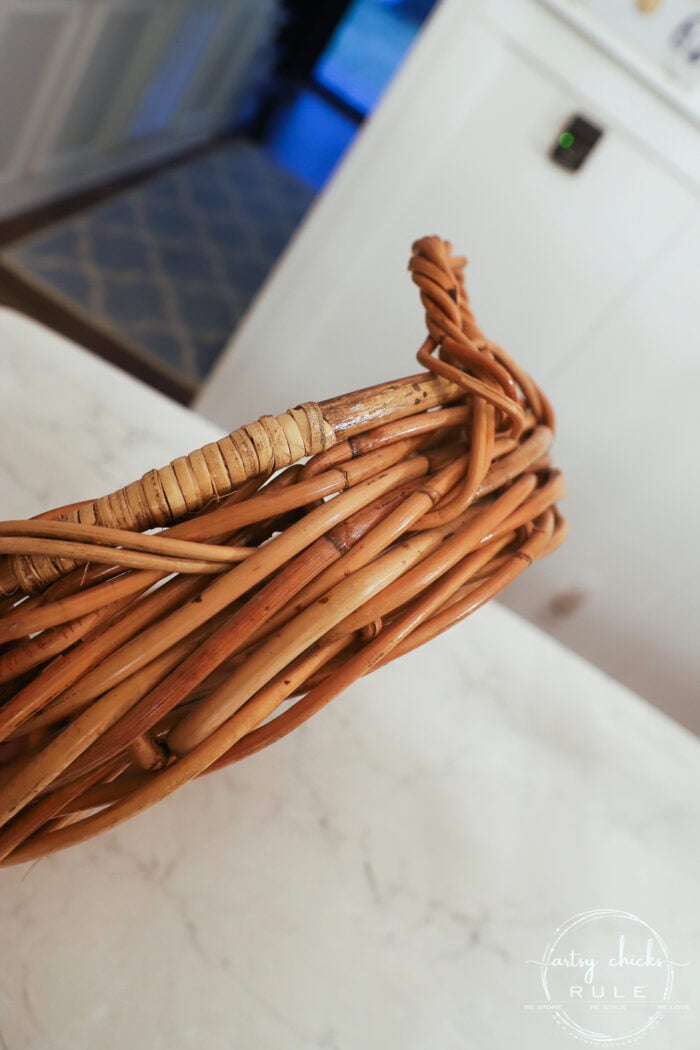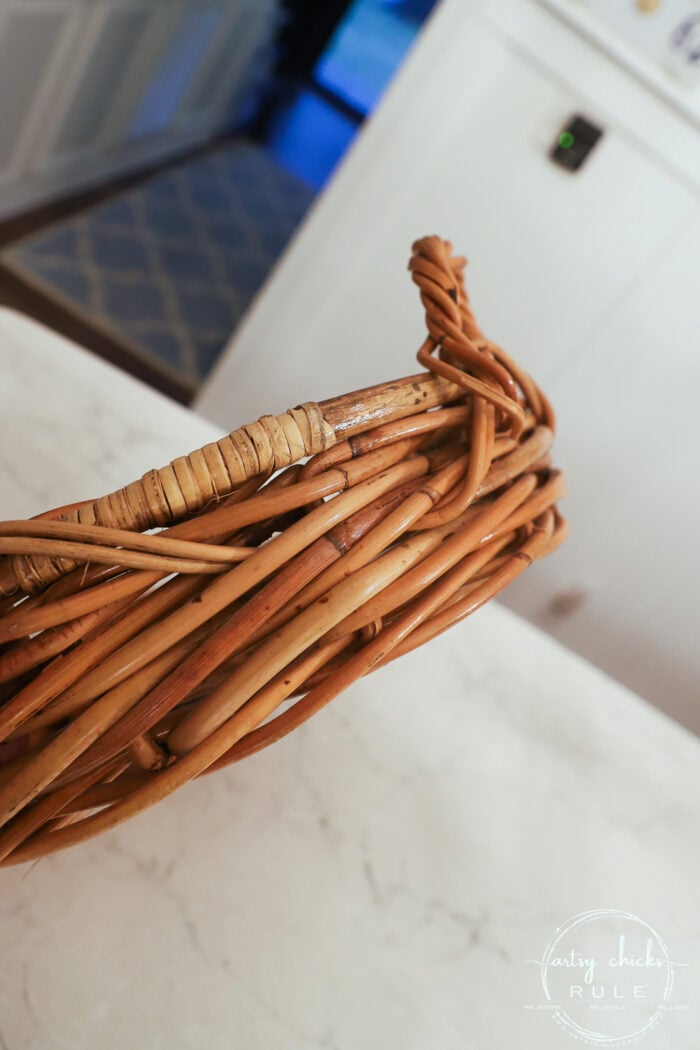 I pulled out my "Espresso" Minwax Polyshades and a rag to apply.
You can see where I've applied it to the left side of the bottom of the basket.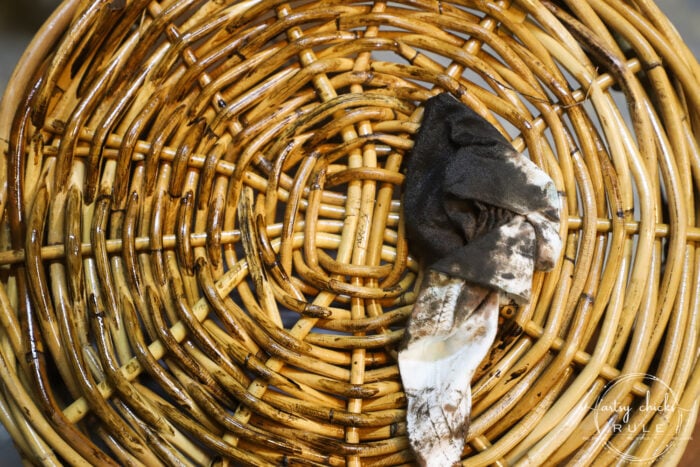 You might notice that I cannot get into all the crevices and grooves this way but that's okay.
Most baskets have varying shades in them so I thought I'd let it roll.
Plus, I like the dimension the varying shades give the basket.
The front with Polyshades, the back without.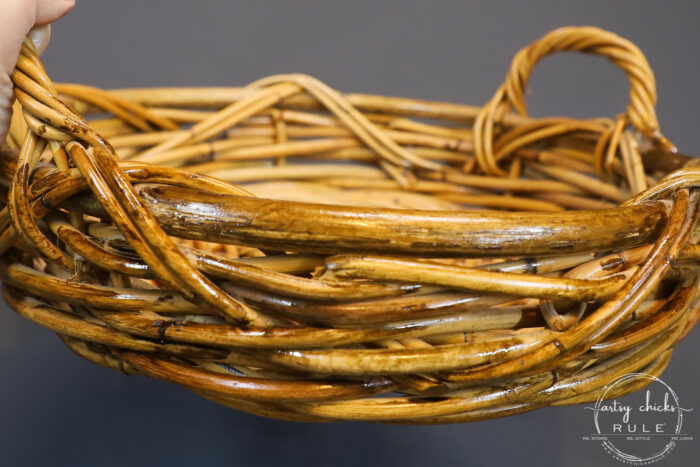 Inside half done (left) and half still not done. (right)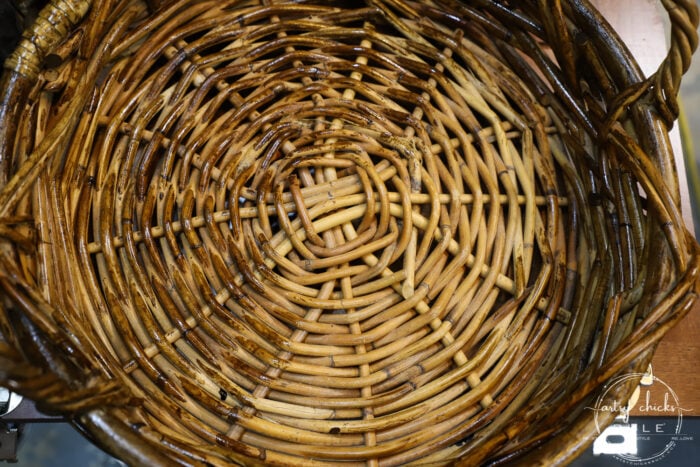 I love how rich it made this basket look.
I applied it and let it dry for a couple of hours and then came back and went over most of it again to darken a bit more.
SO much better.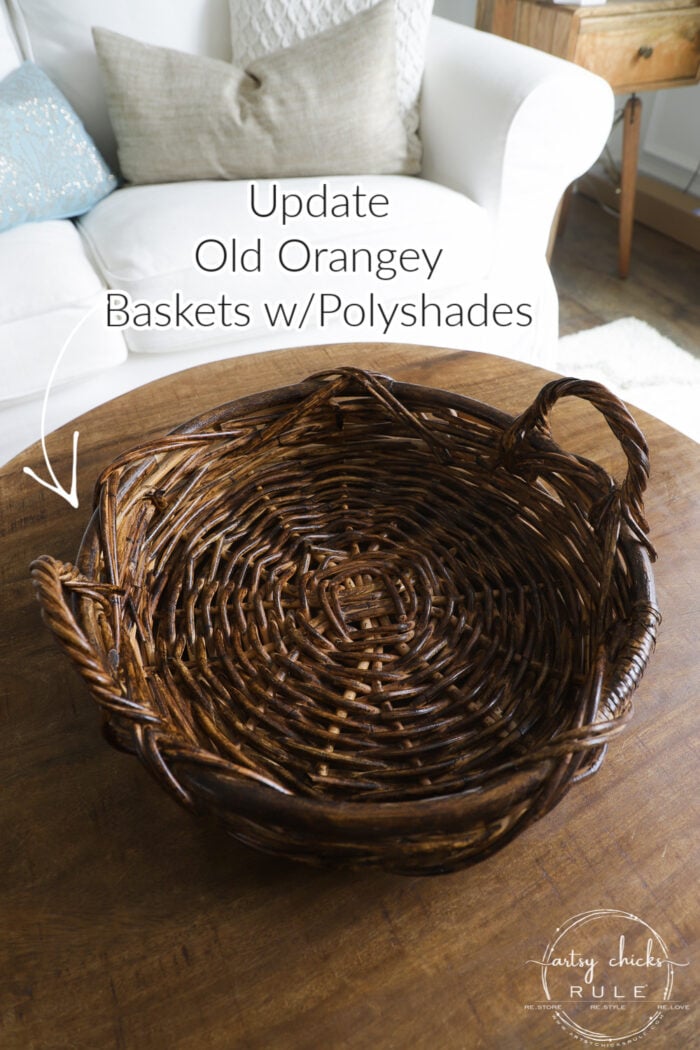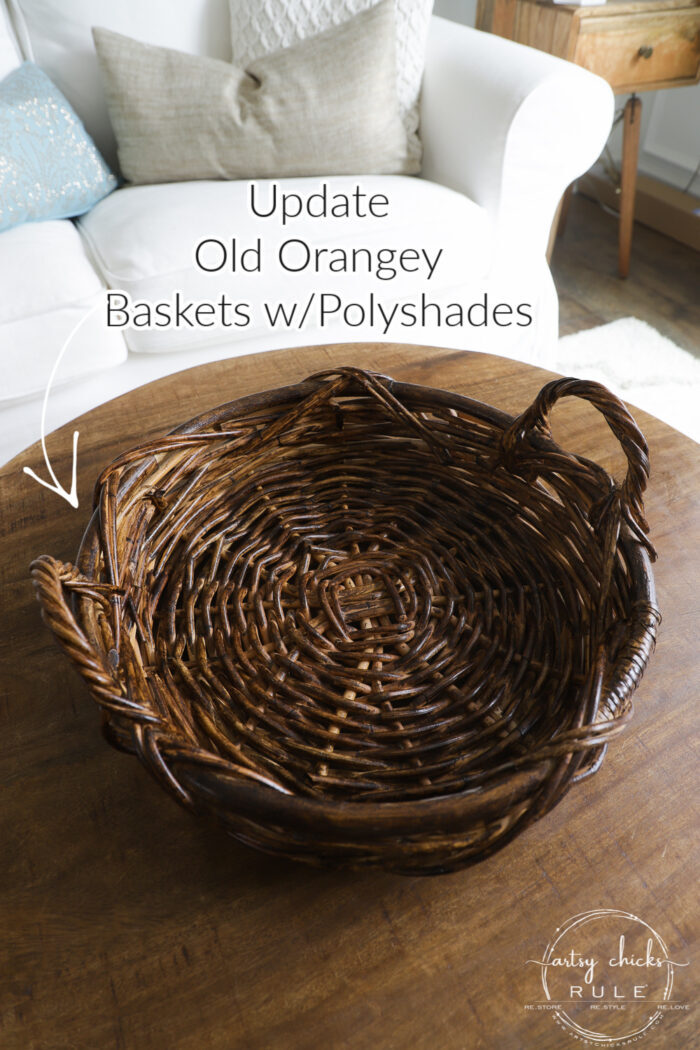 This basket is very well made and solid.
It's a keeper for sure, and I'm keeping it. ;)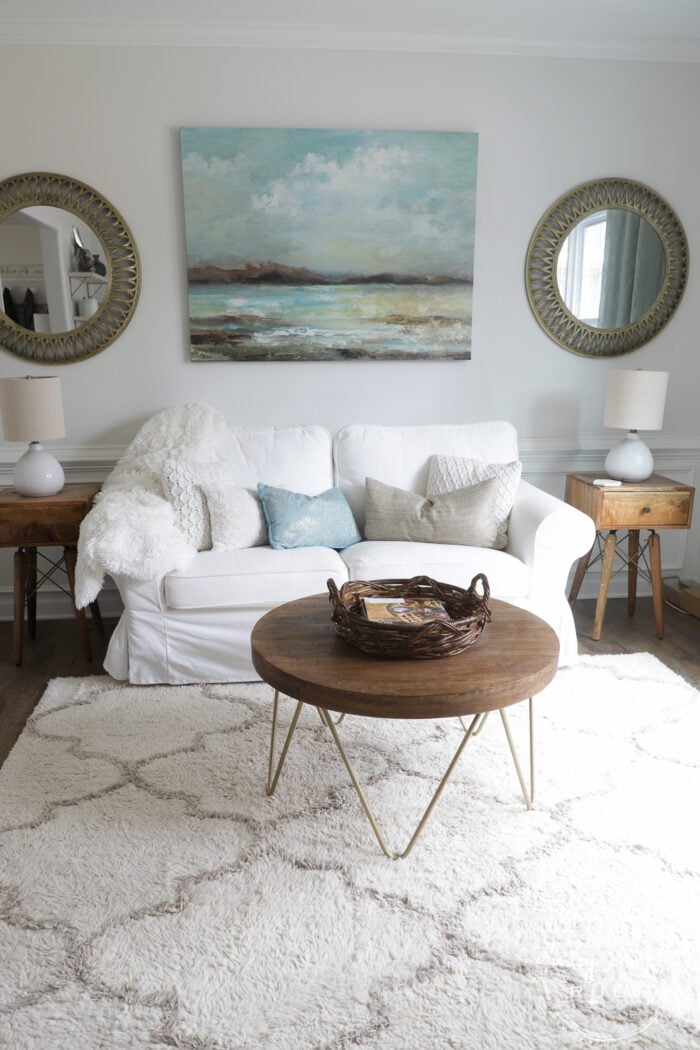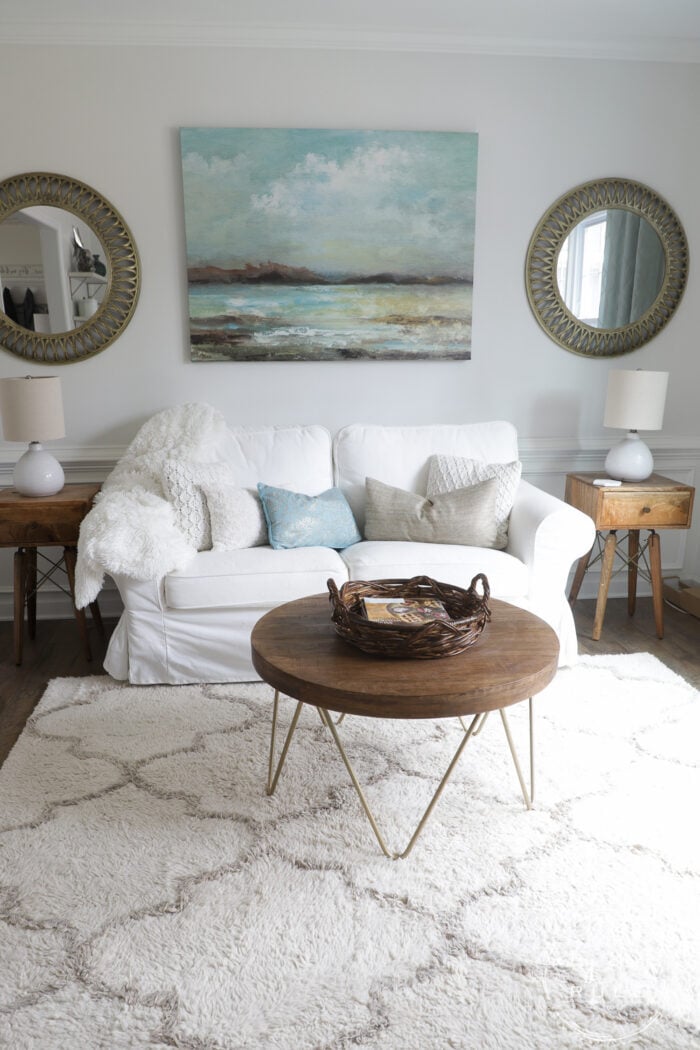 I love that when using Polyshades, I'm done when I'm done. No sealer/topcoat needed.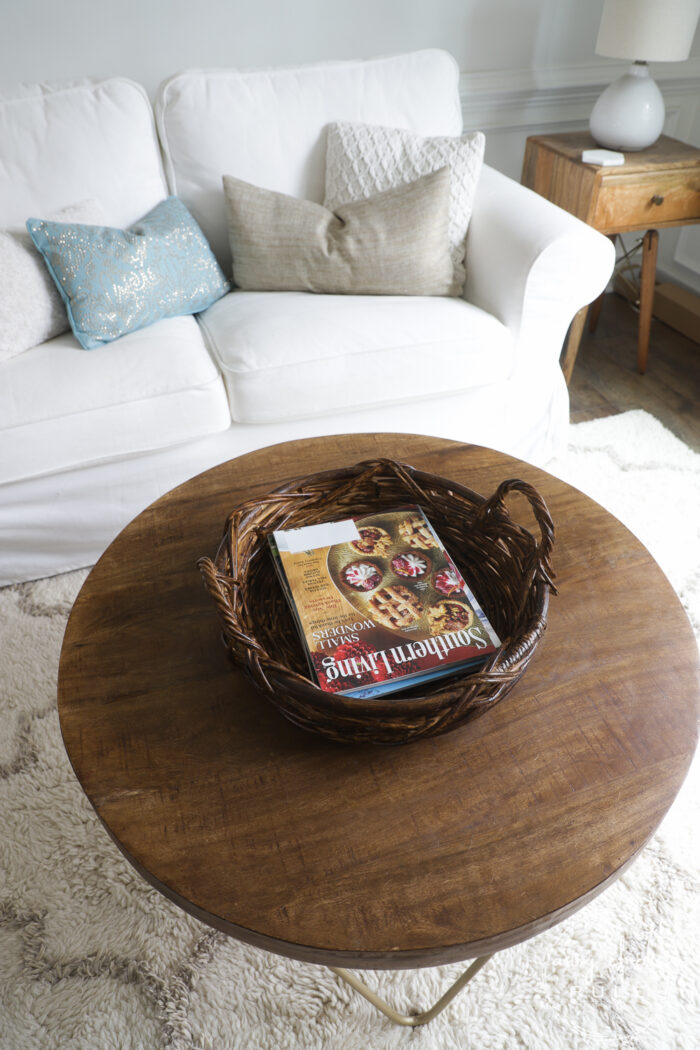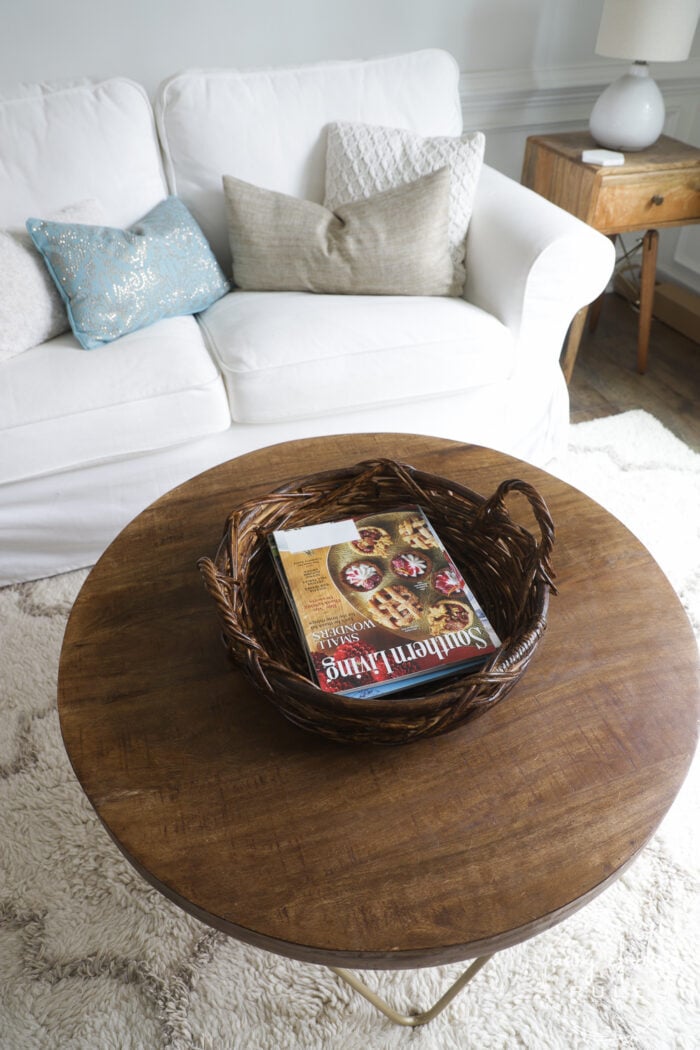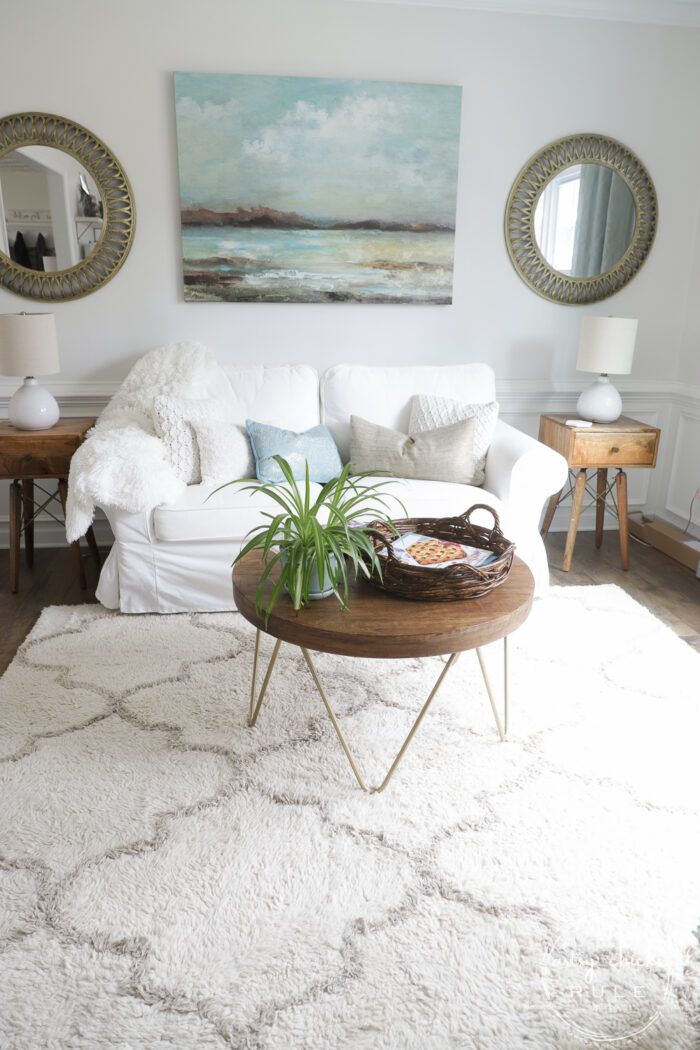 Up close…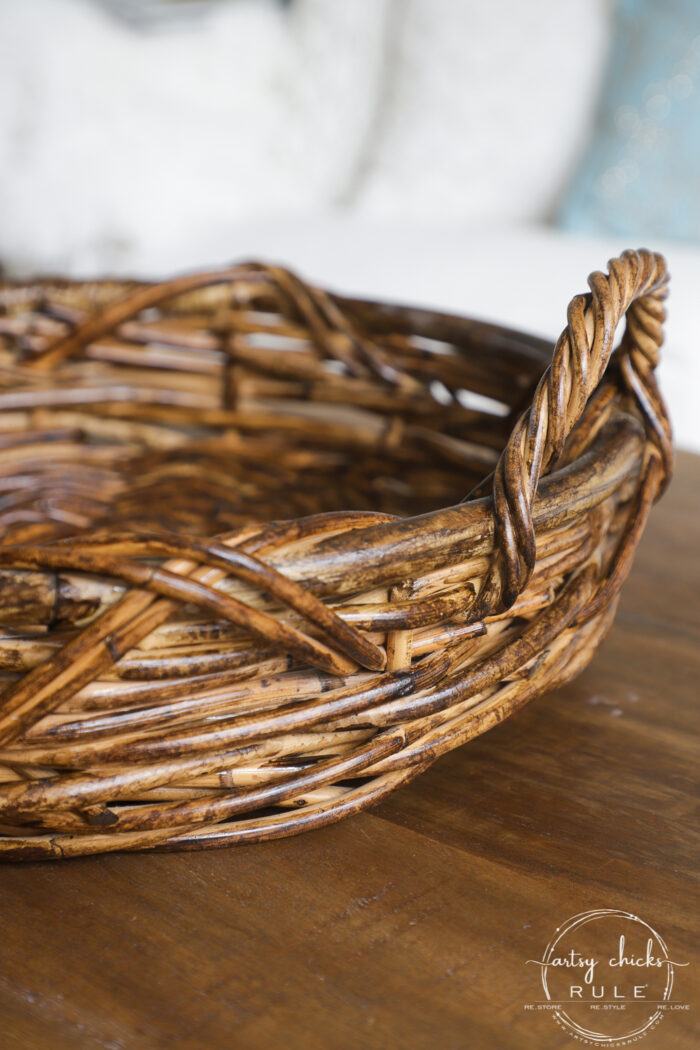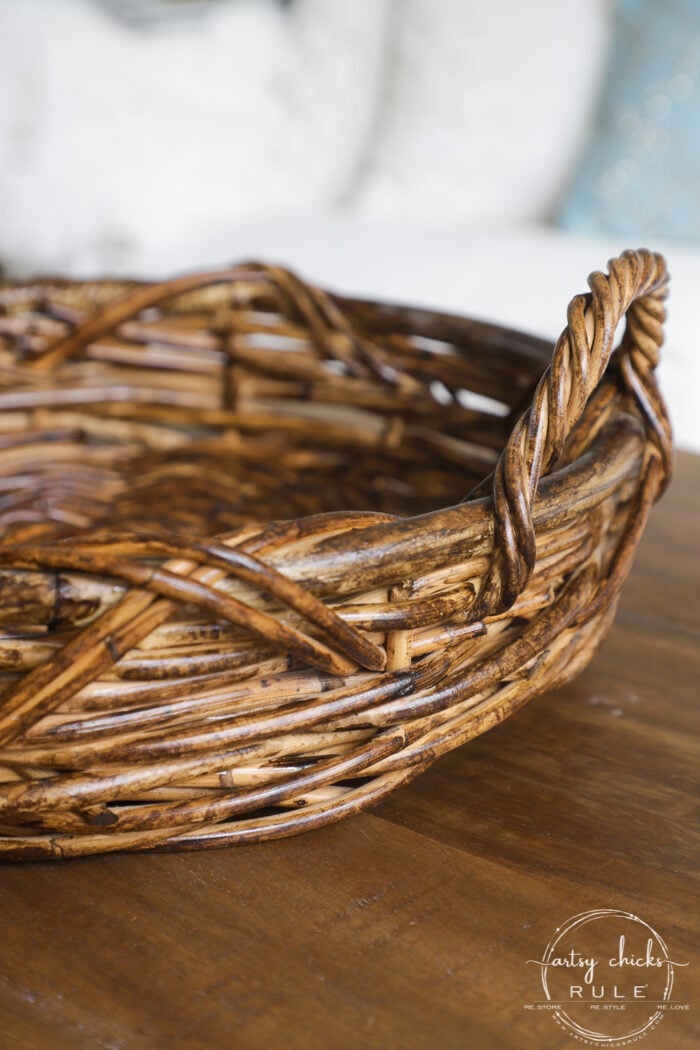 You can also use a brush to apply if you want more coverage than I gave mine.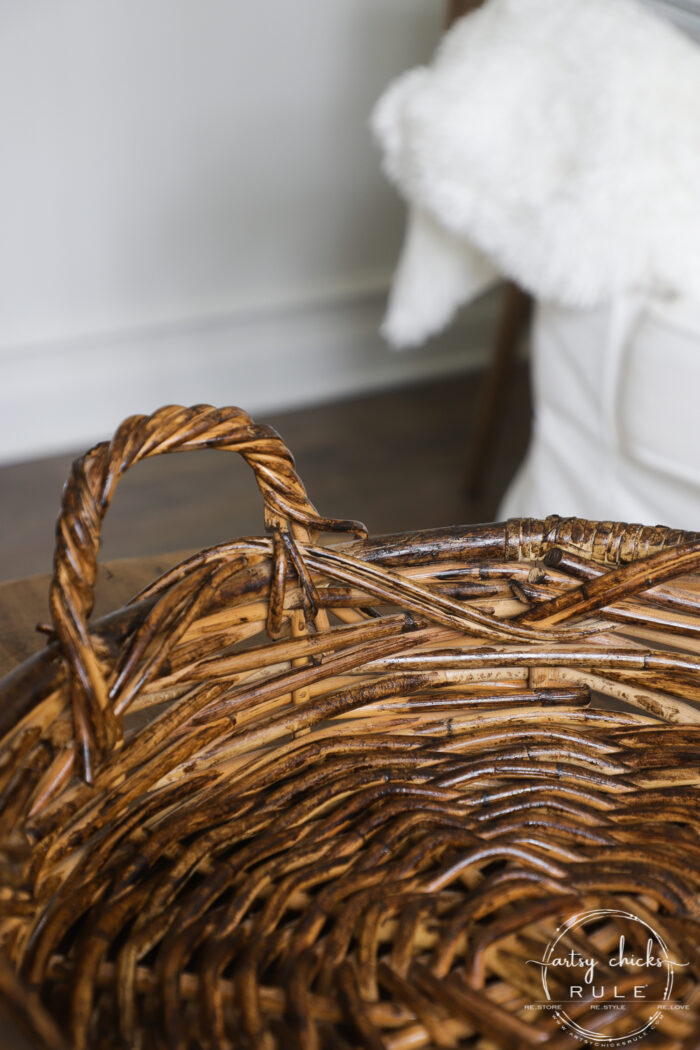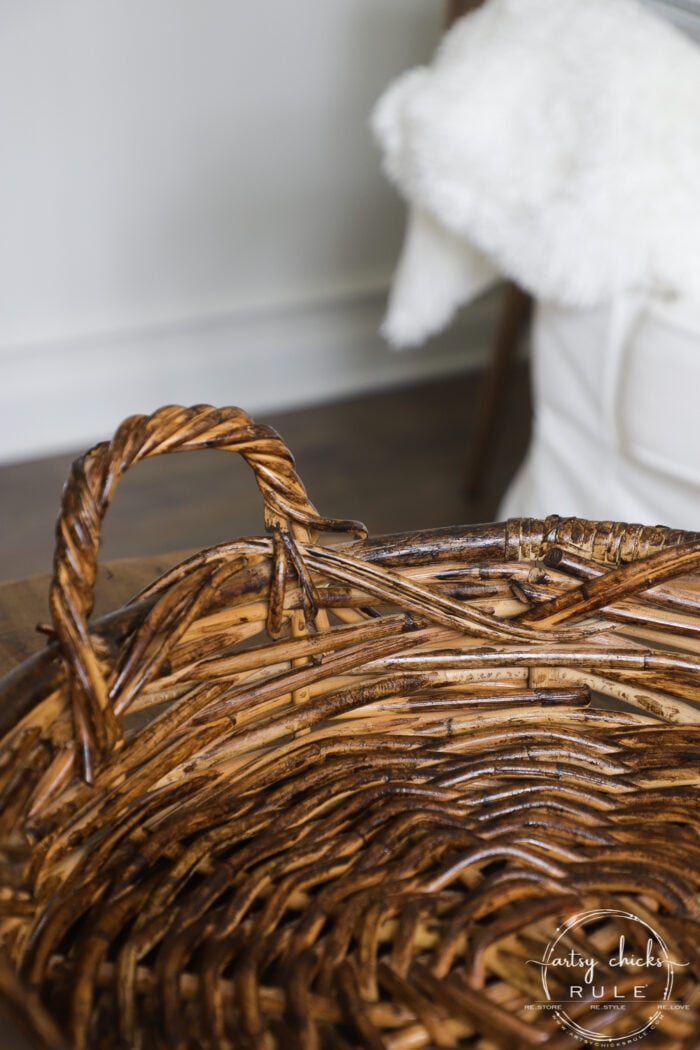 Check out my "Shop Our Home" page for decor item sources in our home.
And my Amazon storefront, "Shop My Store", with all my favorite decor and makeover products, etc., I use.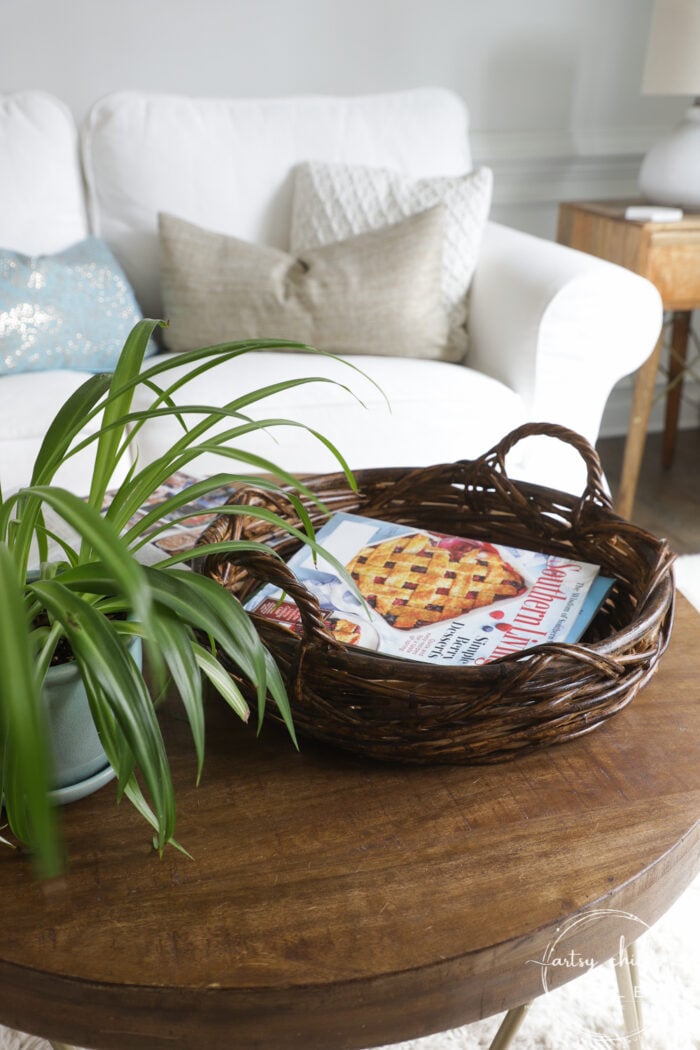 And I think this is exactly where I'm going to use it. For now…it might go to the beach house eventually.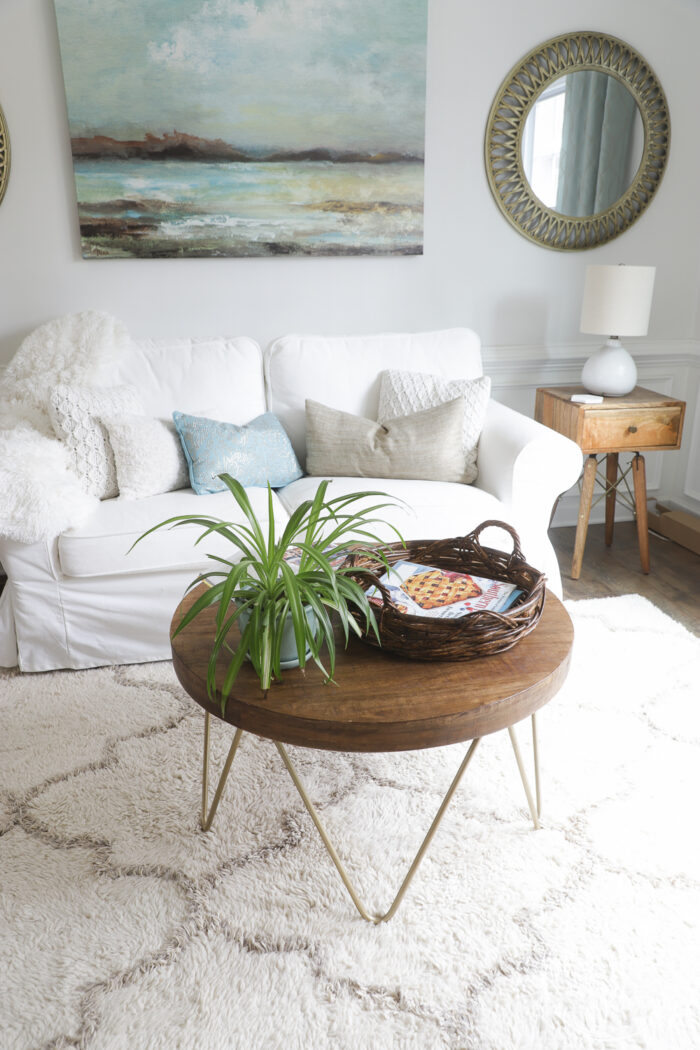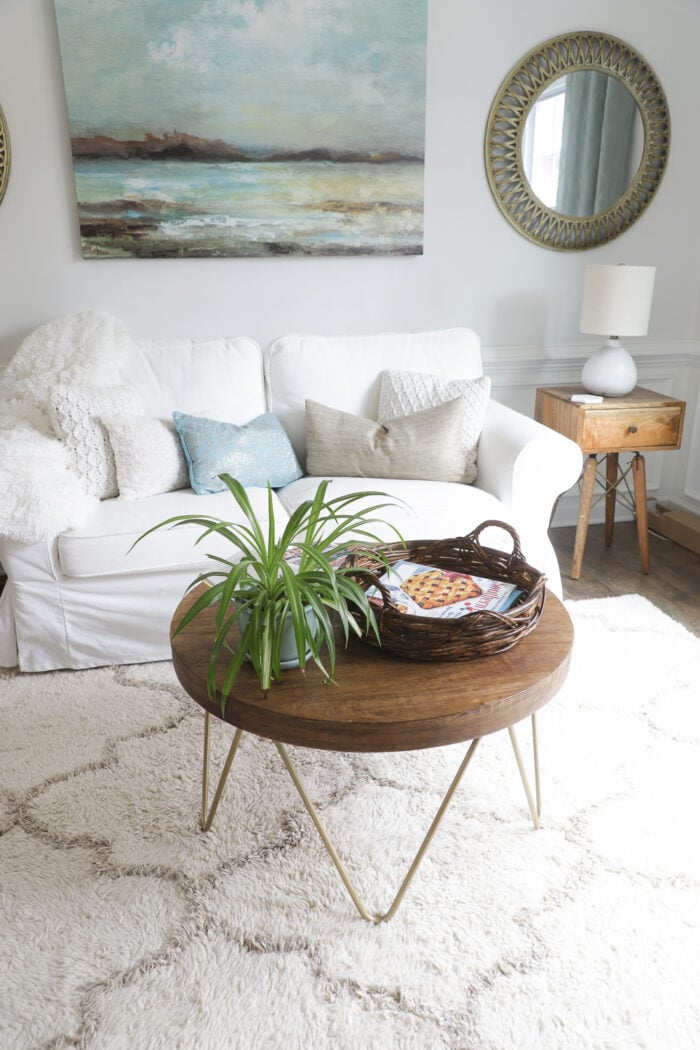 I'm planning to put all of these basket makeovers in one post for easier finding. I'll be sharing that next week.
Because I know y'all are basket hoarders (like me) and are in need of makeover ideas too, right?! lol
PIN it to save it!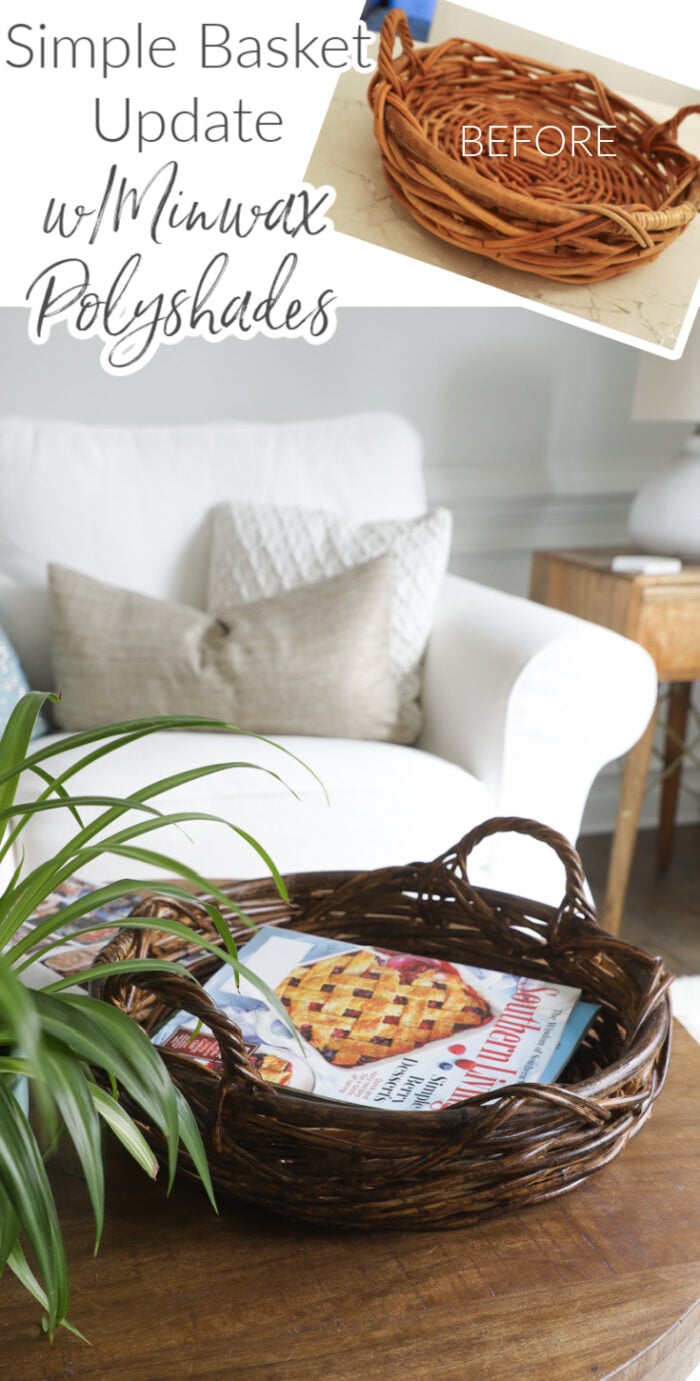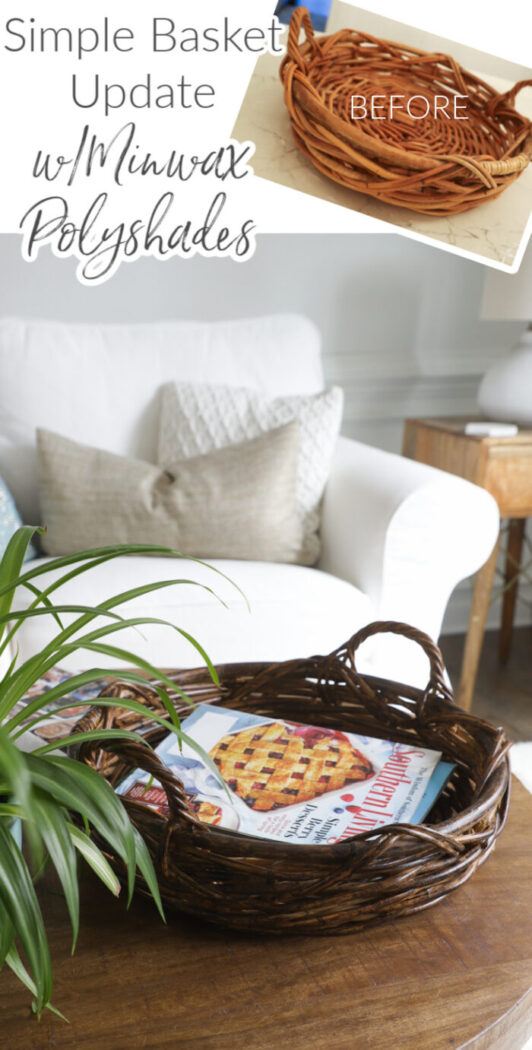 I'm working on something for the beach house…hoping I finish in time to share on Thursday, stay tuned!
xoxo