Old Milk Can Makeover (Tutorial)
This post may contain affiliate links. Please see disclosures here.
I never knew I loved an old milk can.
Until I found this one.
Pretty and kinda cool, huh?
Before…..not so much.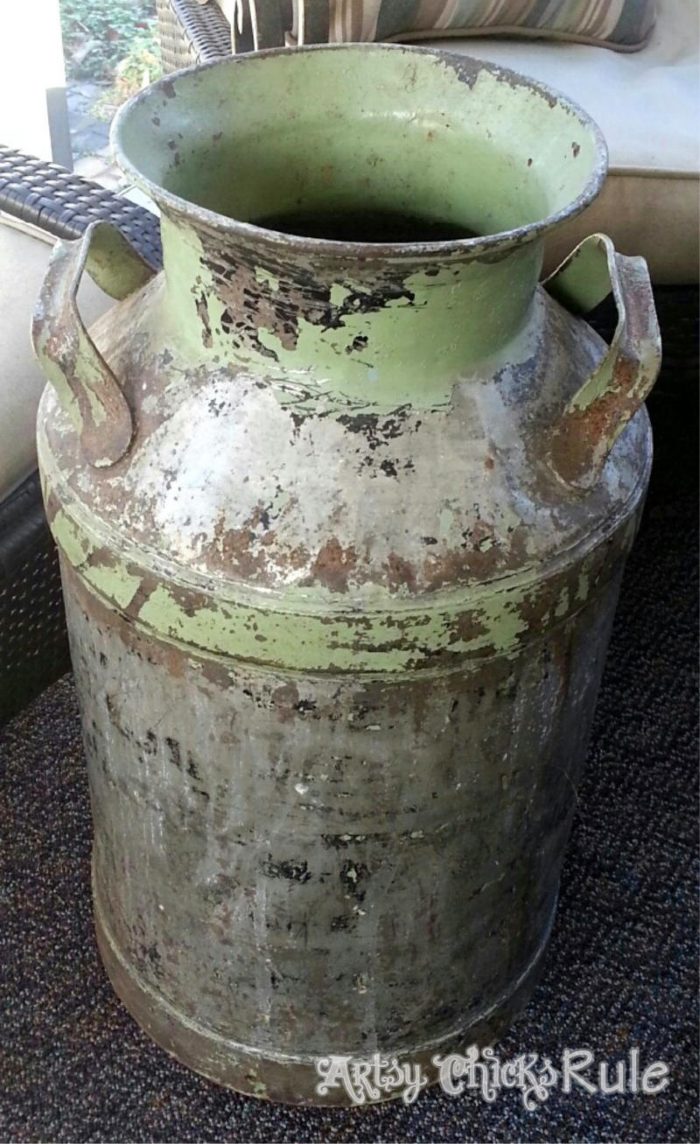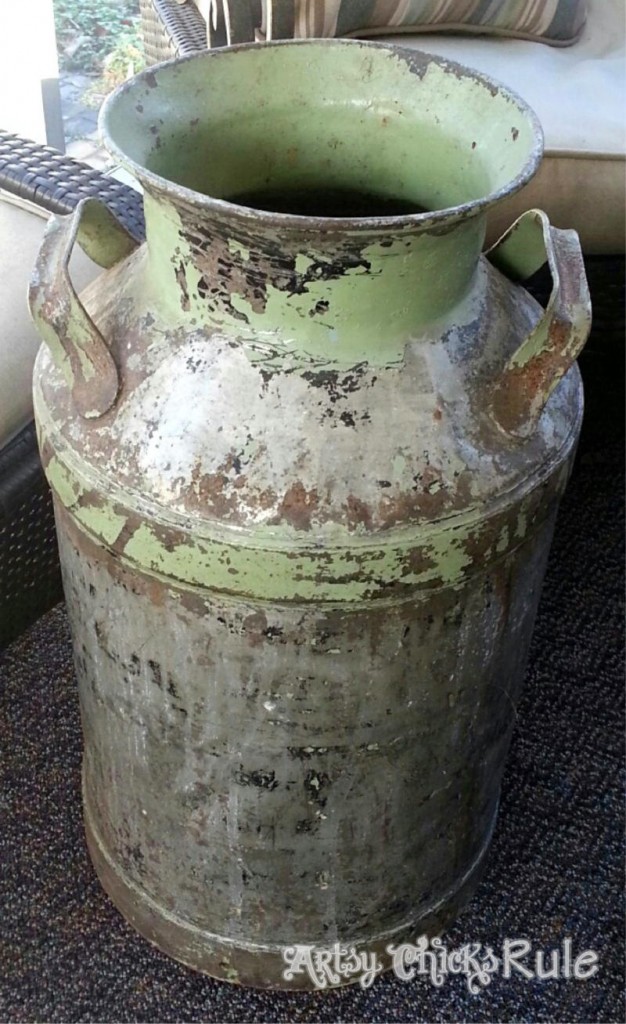 Although I do know some may love it just like this!
Do you remember it?? It was one of my 'thrifty finds' in this post here.
A little worse for wear but I had visions of what it could be….even if I didn't know what they were when I bought it.
Now on to the tutorial…
Old Milk Can Makeover
First, I lightly sanded any loose pieces of the chippy paint away.
Then applied a base coat of a latex I had mixed up from some sample containers I already had.
I wanted the underneath to be a teal color to match my kitchen where this was most likely going to end up.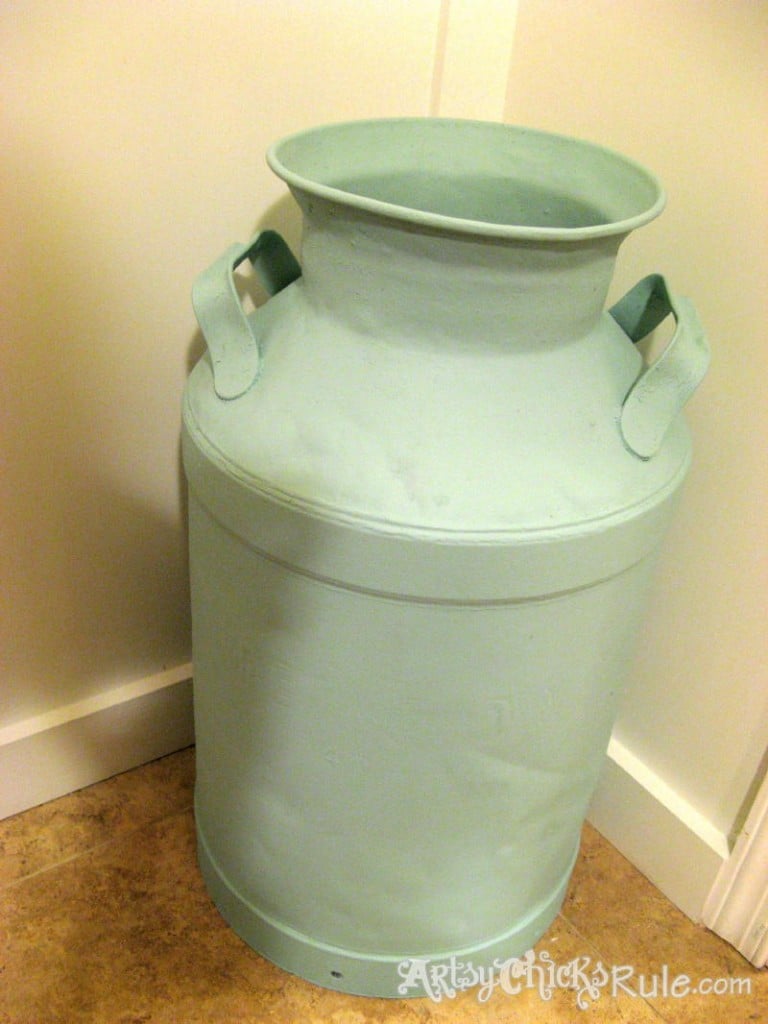 I painted it with latex first because I wanted to seal up the underneath a bit.
I also wanted a layer of paint that would not wipe off with water. (I'll tell you why in a minute)
Next, I painted one coat of Pure White Chalk Paint over the top of that.
I did one coat because I didn't really want full coverage.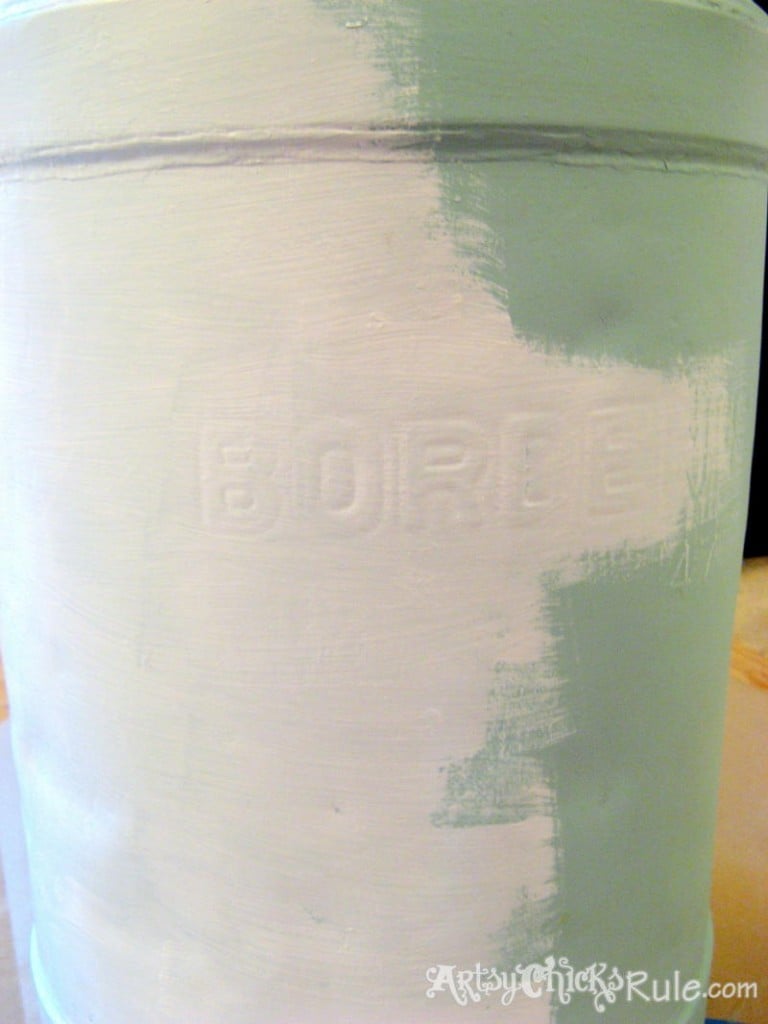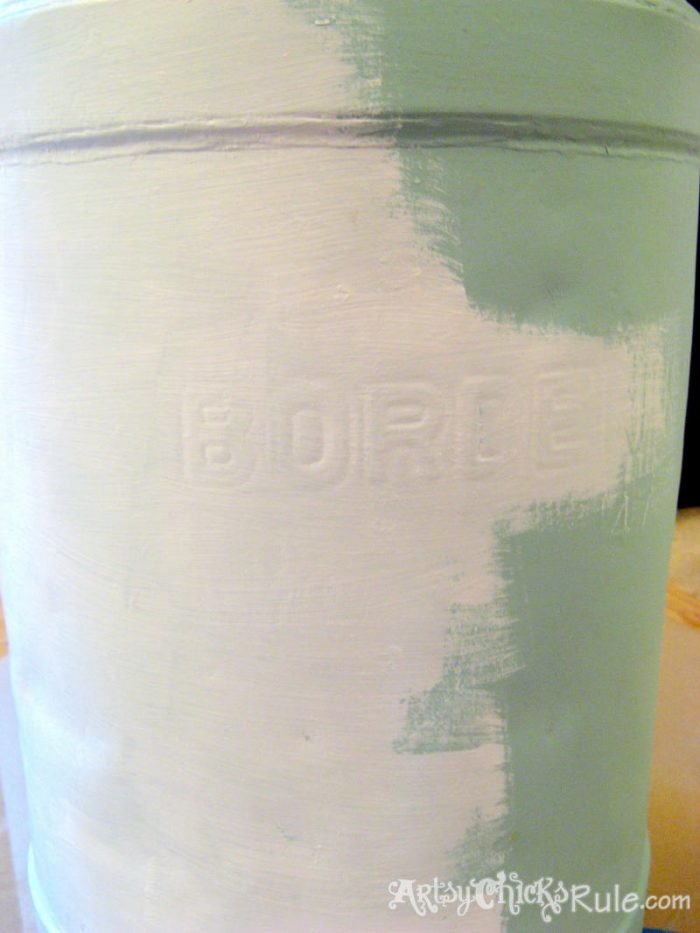 Here's why I wanted the latex underneath…
After the top coat of chalk paint dried, I took a slightly wet paper towel and wiped the can down all around, "distressing" it.
I wanted only the white to come off and reveal the teal underneath.
This technique works wonderfully if you don't want to go to the base material whether it's wood or metal.
And is very easy!
You can also do it with all Chalk Paint but for this I really wanted more of a clean look without the metal showing through.
Next, I worked up some wording with different fonts on my computer and printed it all out.
(that's another little sign project that was in the works in the background……
….I'm always working on several things at once! )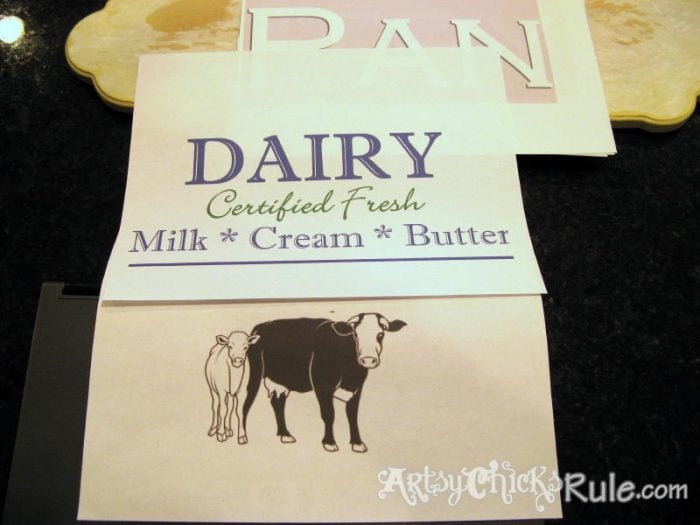 To transfer the image, I shaded the entire backside (where the print is) with a pencil.
You can see all kinds of ways to transfer graphics right here >>> How To Transfer Graphics
Then taped it to the milk can where I wanted it placed.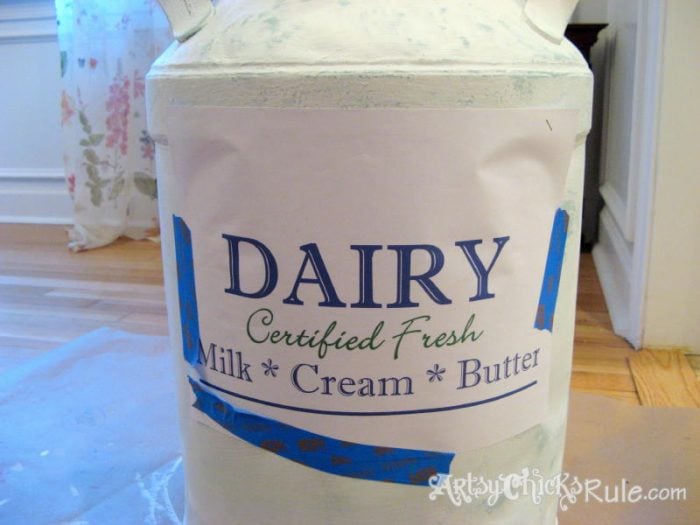 I took the same pencil and traced over the entire graphic…even the straight line.
The shading on the back transferred the image everywhere I traced.
Just like carbon paper.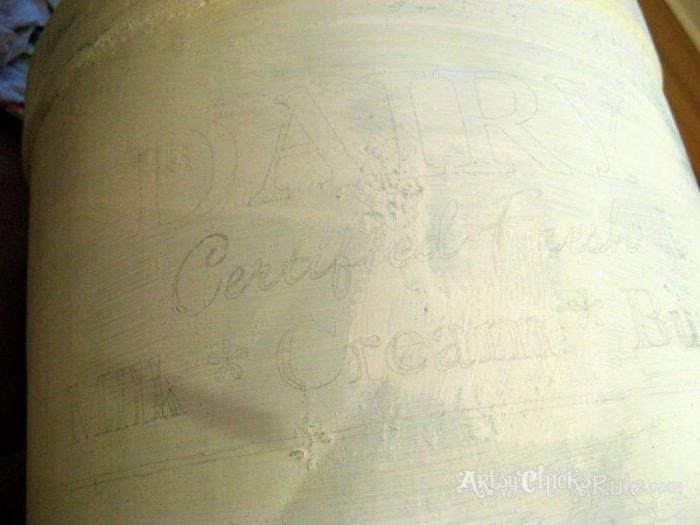 Next comes the painting "in the lines" by hand…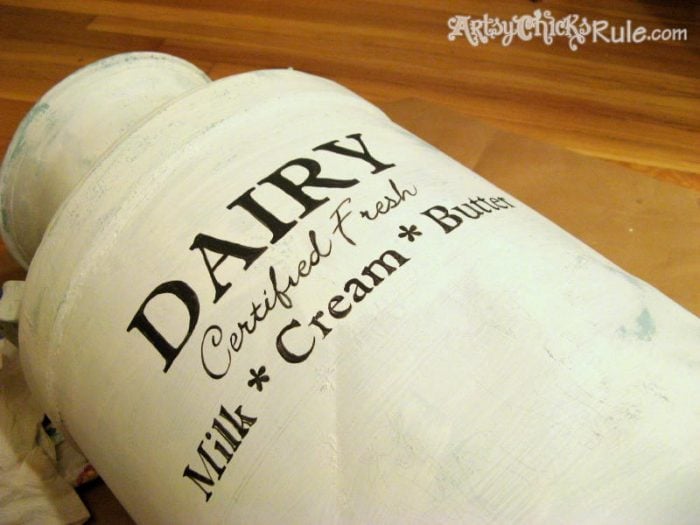 It's really not hard.
You don't even have to be super careful because it will get distressed in the end.
Finished, but before distressing. (I used Graphite-Chalk Paint to do the graphics. As I've said before you can use any kind of paint for this)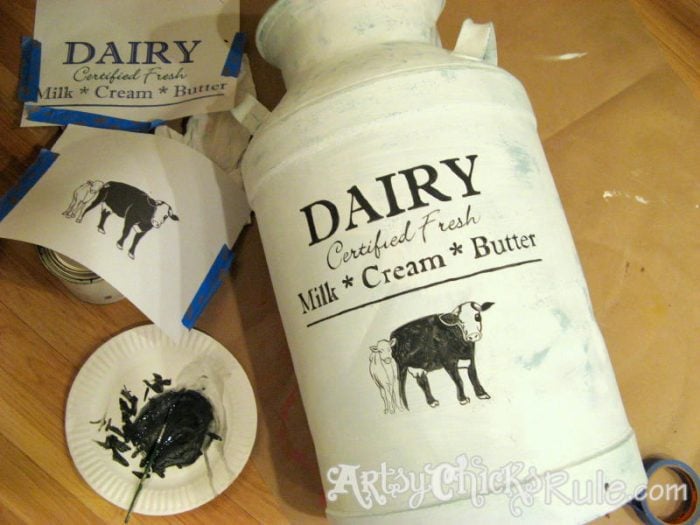 A little distressing….or a lot. ;)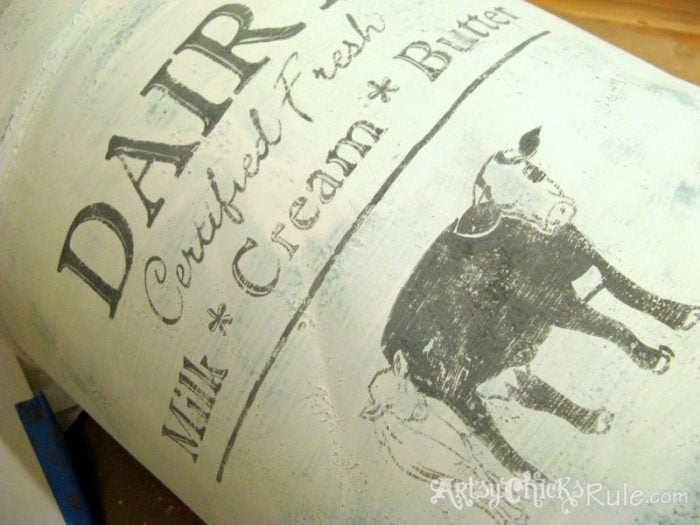 Up close…… I went back in with the white after painting in the black (and before distressing) to get those details on the letters.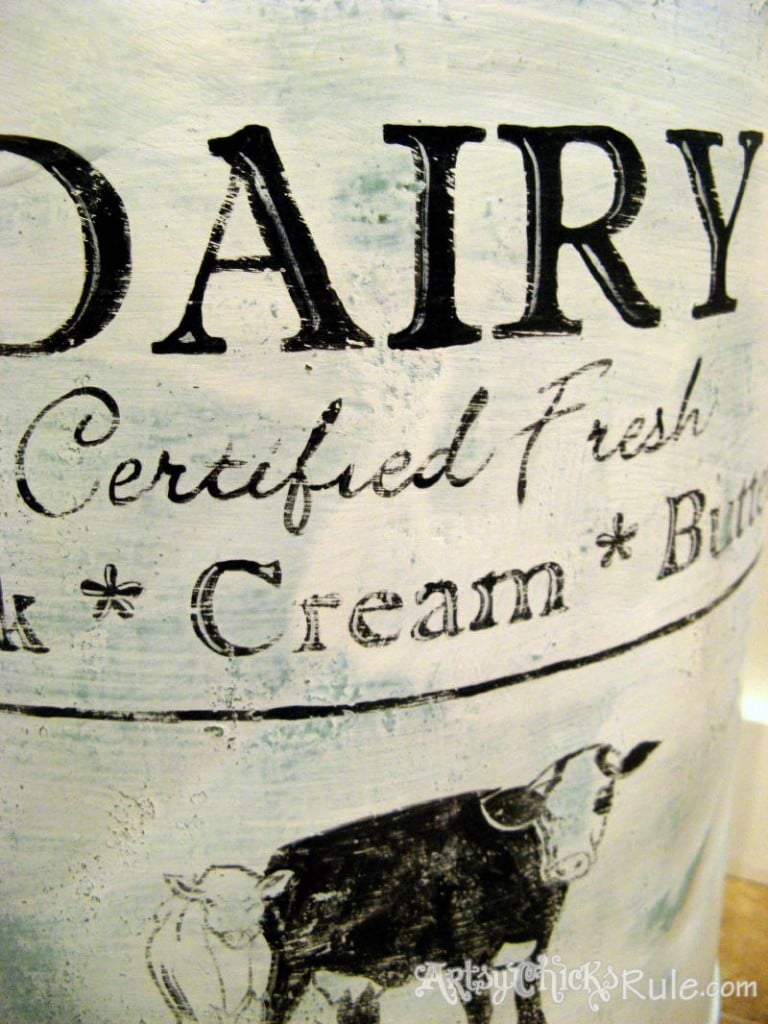 I sealed it with a coat of Minwax Polycrylic in Satin.
I actually liked the way it looked unsealed but I really didn't want to have to worry about splashes, stains and such.
Like this graphic??? See my other project with it here! And another one here!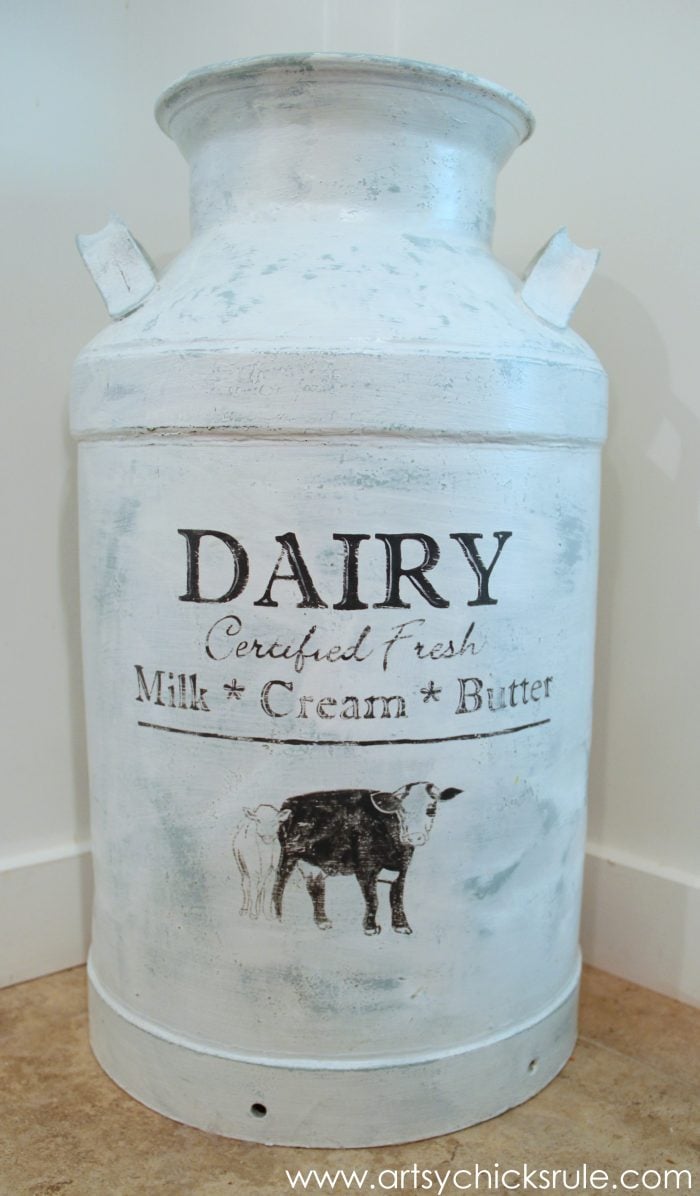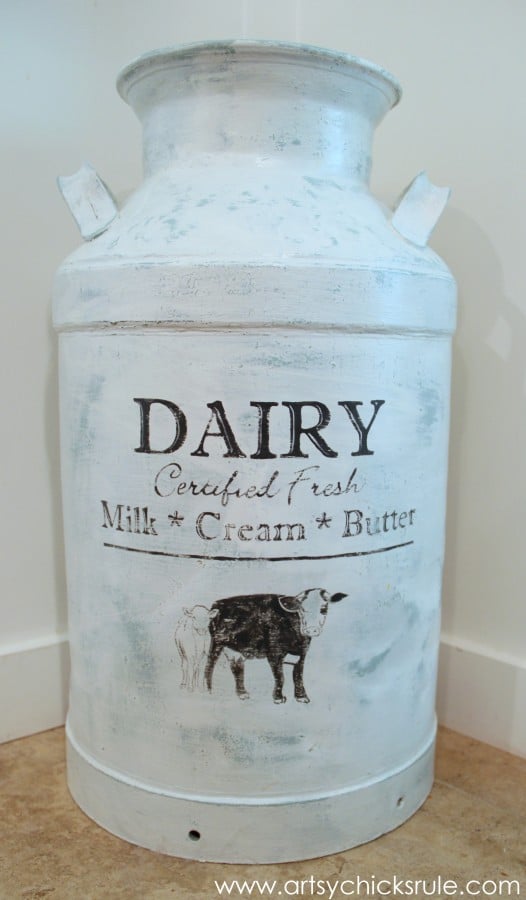 Want to download the free printable?

If you are already a subscriber, you can click here, enter your password (it can be found near the top of all my emails to you), and download this or any other graphic I've created over the years. (over 100!)
If you aren't yet a subscriber, you can click here or the pink box below to become one to gain access.
…………………………………………………….
Who knew this old milk can could end up like this?
This was originally going to the shop when I purchased (as are so many of the things I find) but it stayed with me.
(as many of them do!)
Want to see even more ideas on simple updates with Chalk Paint (that aren't furniture??)
Check out this post, here!
PIN this milk can to save it for later!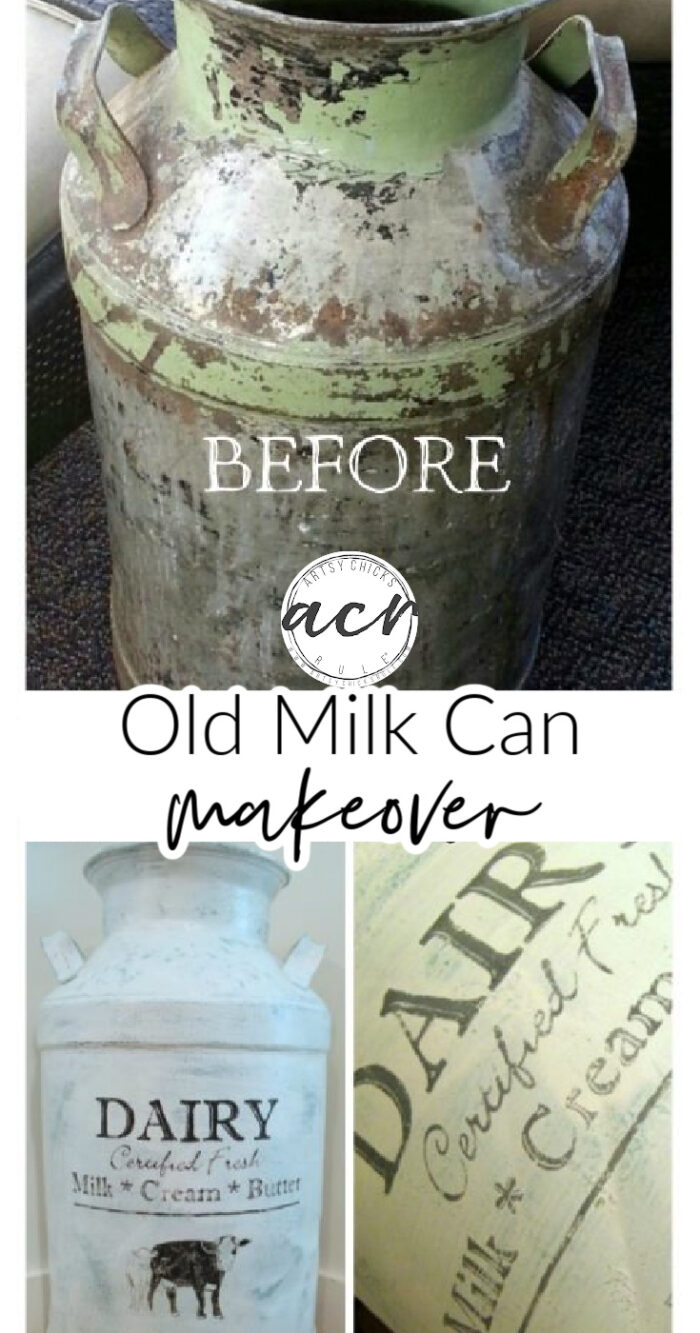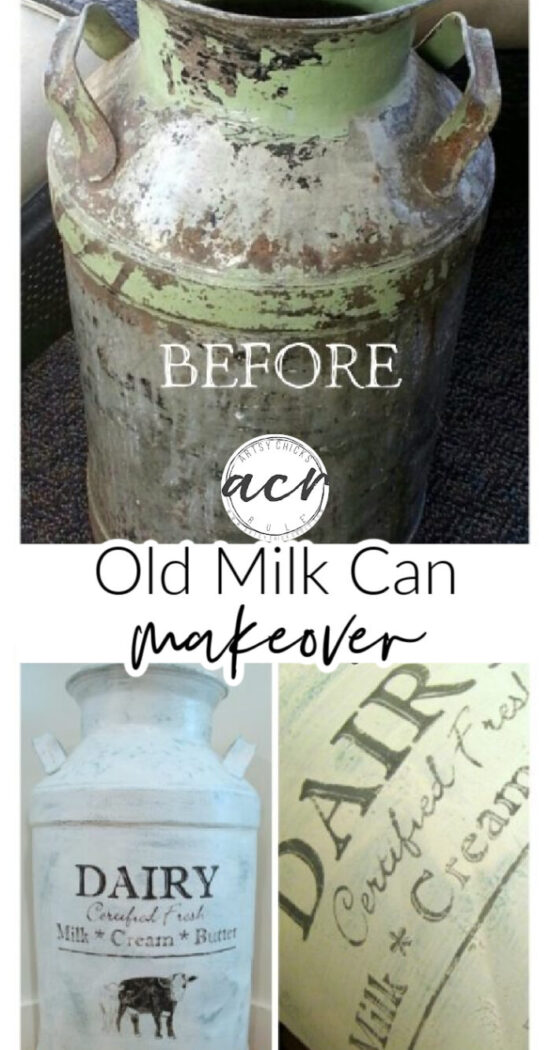 I am sure there are some of you out there that probably loved it as it was when I found it.
But it was a little too rustic and distressed for me.
It was the real thing…aged naturally. I just created a different style of aging that I love.
Even if it was not 'natural'.
What do you think? Like it better before or after?
See you next week when I share this sideboard makeover!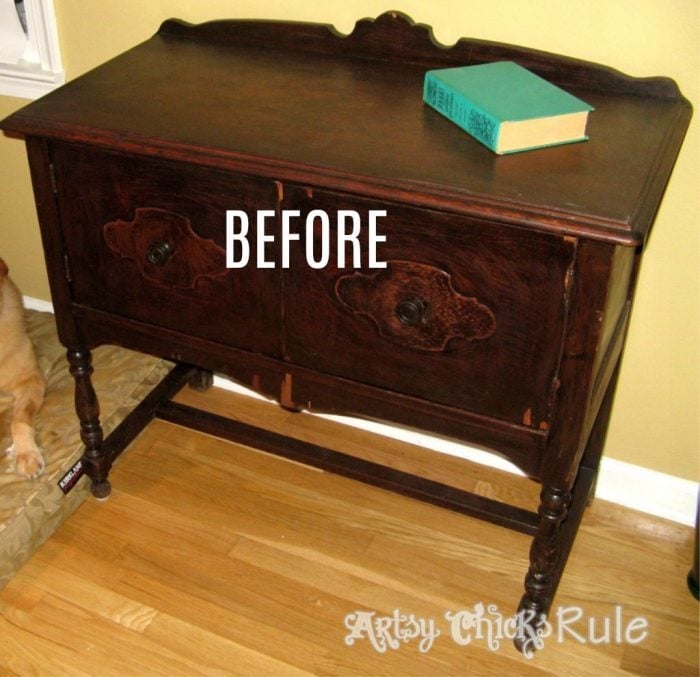 UPDATE!!! You can see it now, here!!
Have a wonderful weekend!
xo