This post may contain affiliate links. Please see disclosures here.
Join me today for a little OBX thrift shopping trip. See the finds I found and see the ones I brought home!
Hello beautiful friends!
How is your week going? Are you all ready for Thanksgiving? It will surely look different this year but I'm trying to focus on all the things I have to be thankful for instead of all the crazy this world has seen in 2020. I know you are too!
If you follow along on Instagram, you know that we were getting our floors installed last week and hard at work on our beach condo all weekend.
I hate for anyone to be out of the loop, so you can hop over here to catch up >>> Waterproof Hardwood Flooring
While we were getting our floors installed, I did manage to sneak out to do a little thrift shopping. I thought it would be fun to go shopping in a new place to see what I could find.
I didn't end up finding a lot to bring home with me but I did find a couple of treasures. And even more treasures that sadly had to stay behind.
I'm going to share them all with you and I'll be sharing a few sneak peeks of our new flooring later this week too. Stay tuned!
BUT…before we get started on the thrift shopping trip, I want to congratulate Susan L on winning my 8 year blogiversary giveaway.
If you didn't win, don't worry, I have more fun things planned for 2021!
OBX Thrift Shopping Trip
There are quite a few small thrift stores along the Outer Banks and probably more I have missed.
I went to several and found some really fun things at most of them. Even if I didn't bring them home with me.
It's still fun to see what's out there, right?
I love these chairs and find them often. These were $10 each.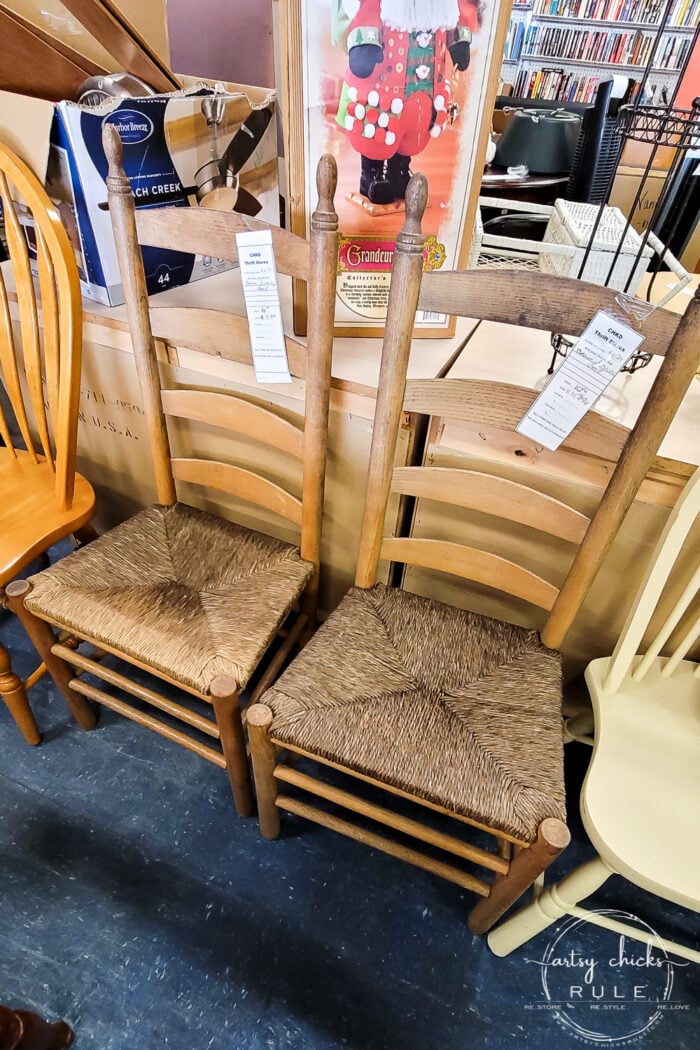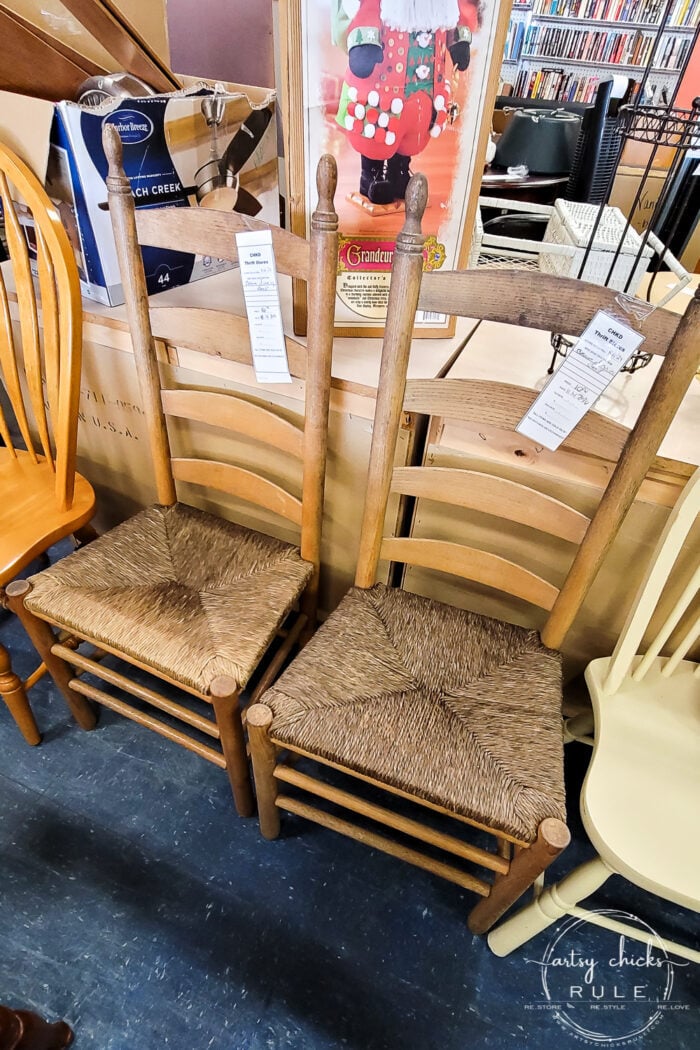 And at the same store, I found this basket for $4…it came home with me.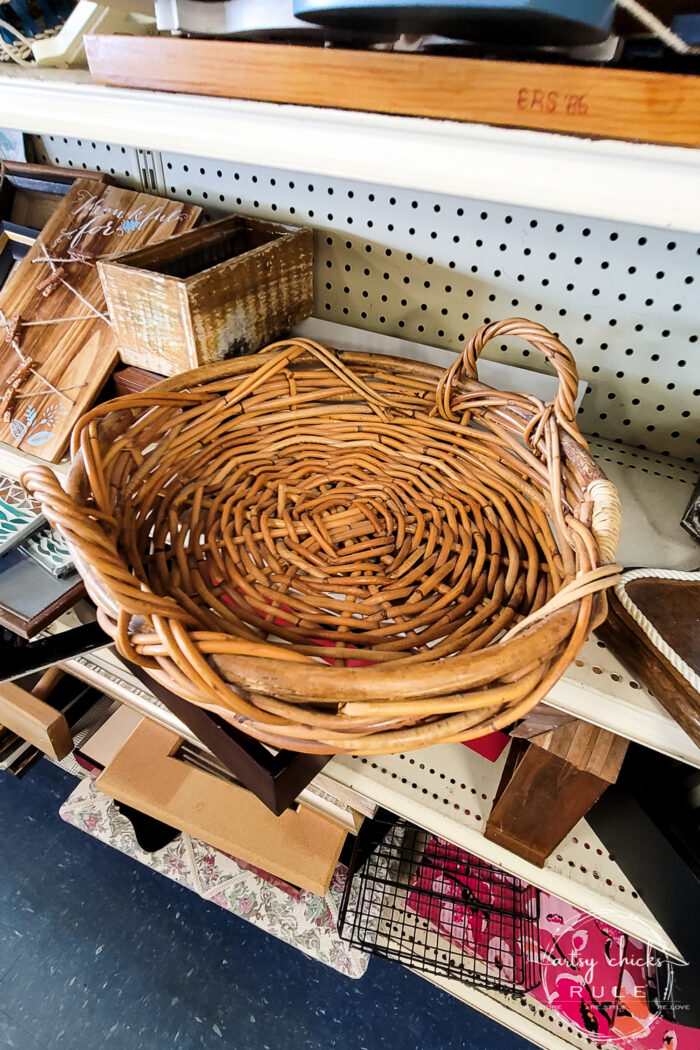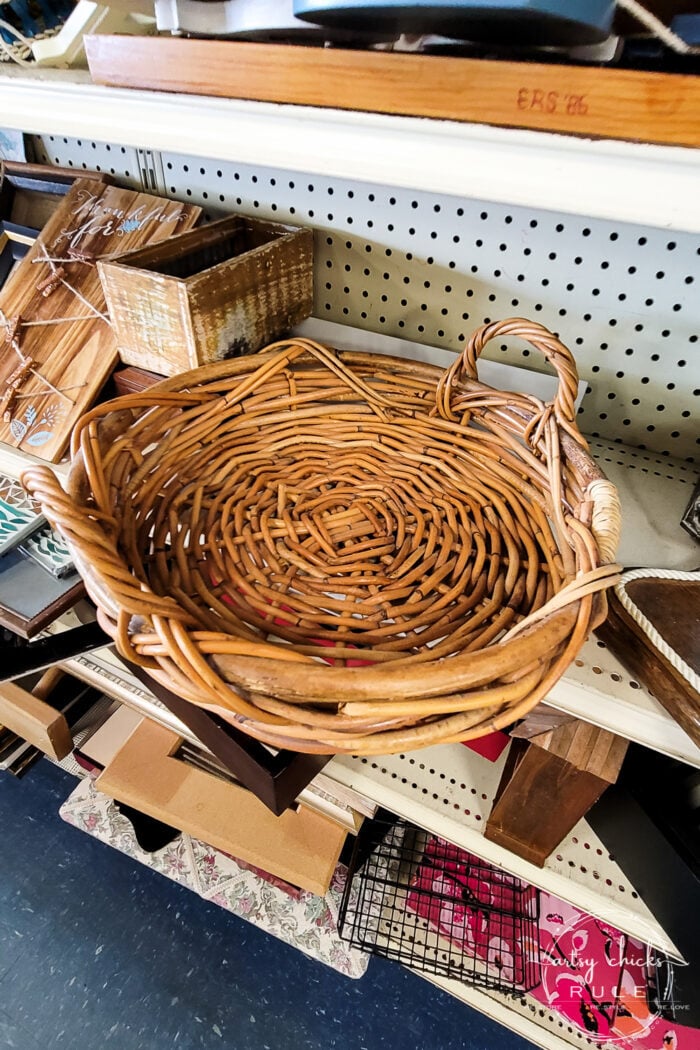 I love it and it would be perfect on a coffee table. I'm not sure what I will do with it yet. (paint it, stain it ??)
How about this palm tree lamp?? I mean we are at the beach. lol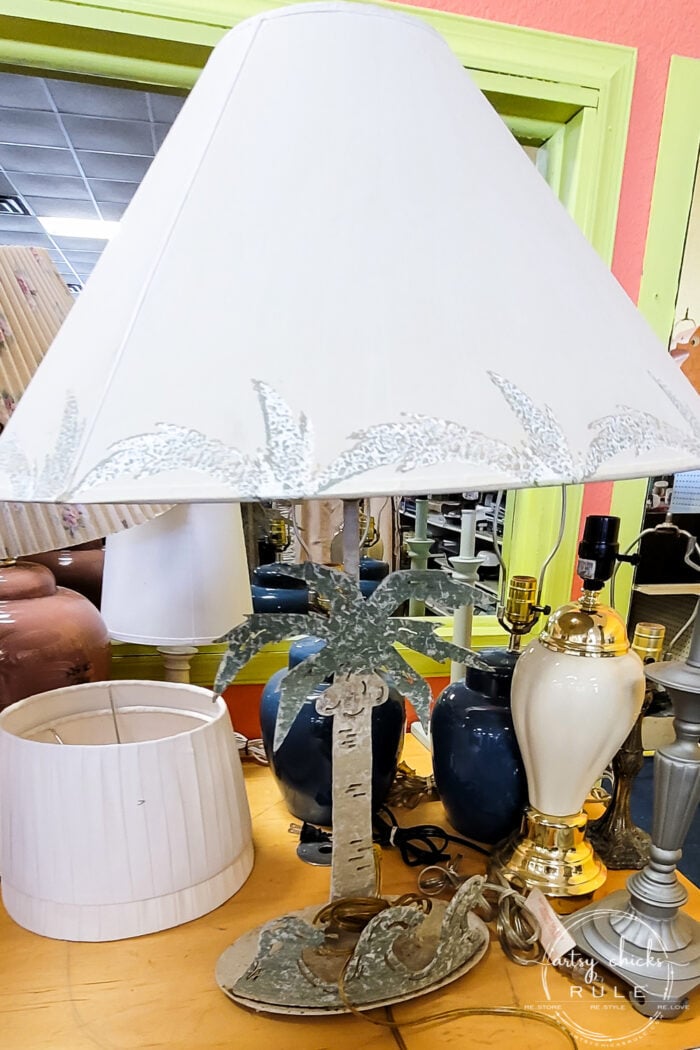 And look what I found over here…the matching floor lamp.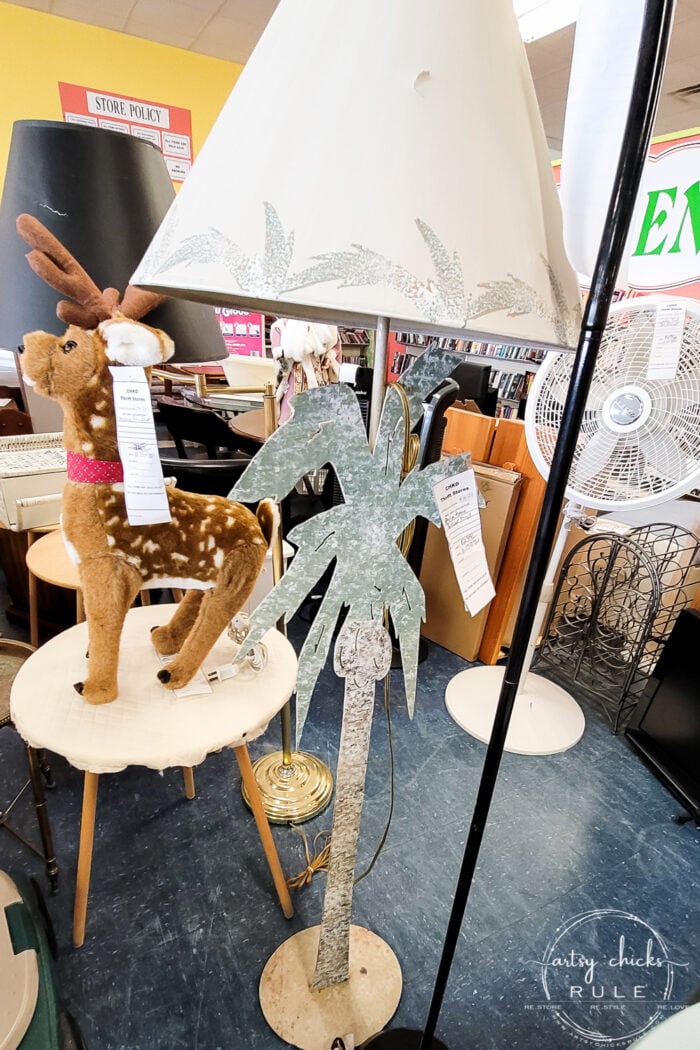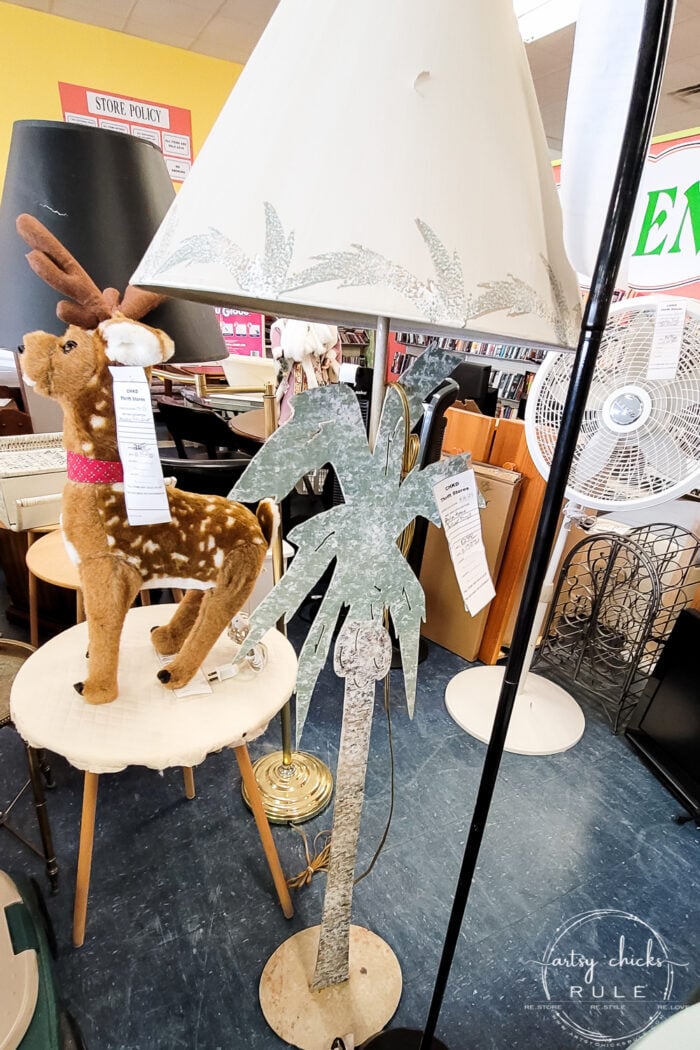 Maybe guitars and palm trees are more your thing?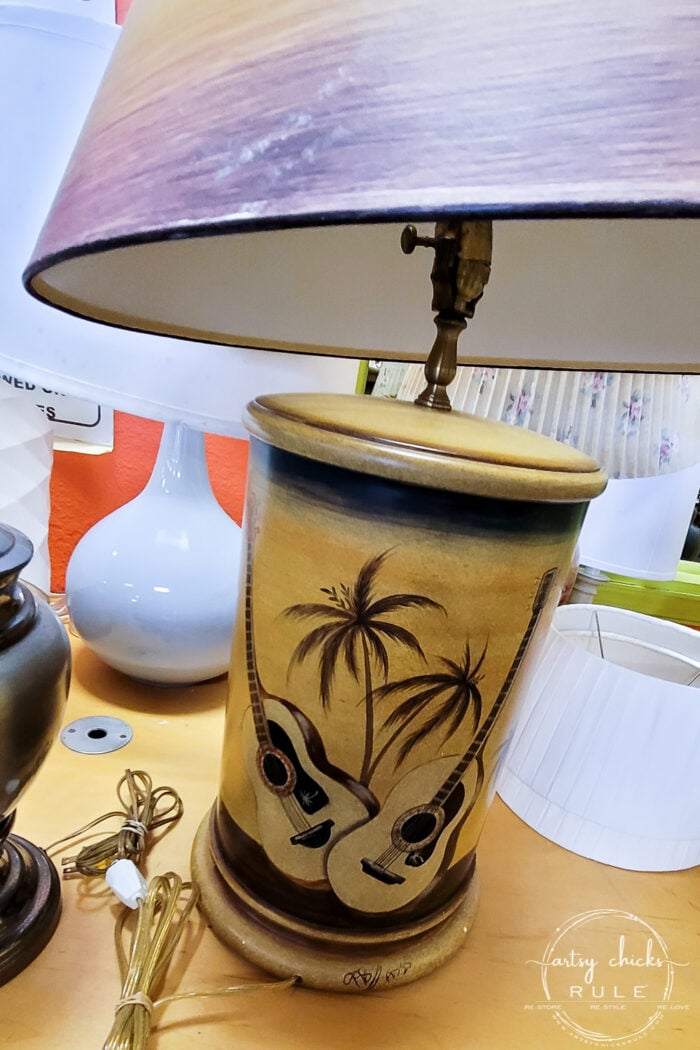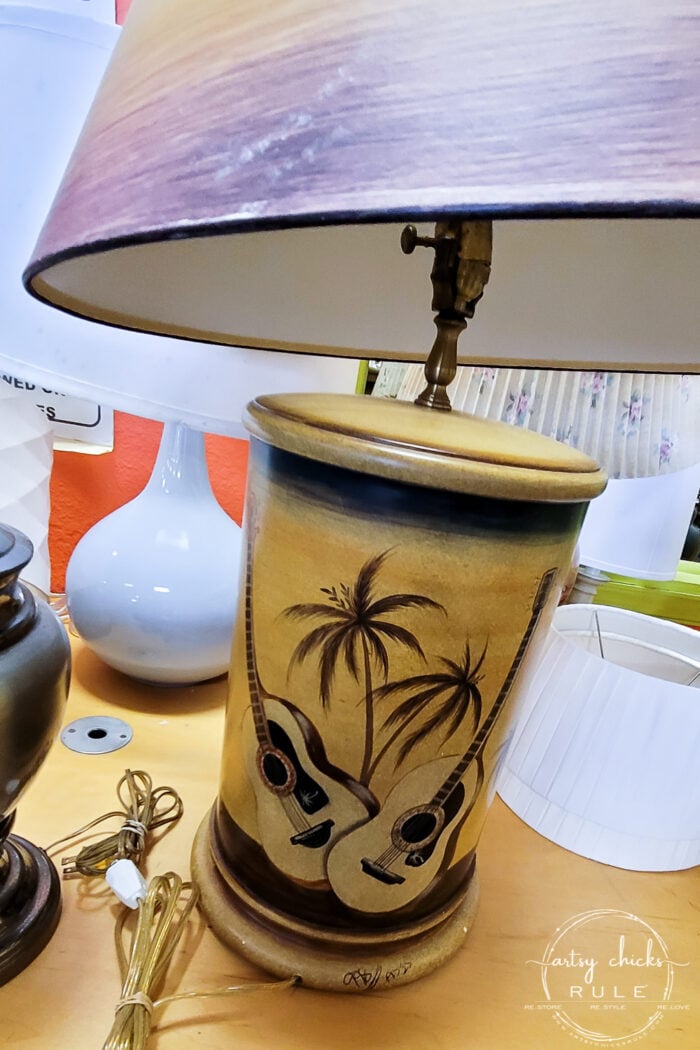 As crazy as it sounds, I kinda love seeing all the old, crazy, retro stuff.
Like this table and chairs.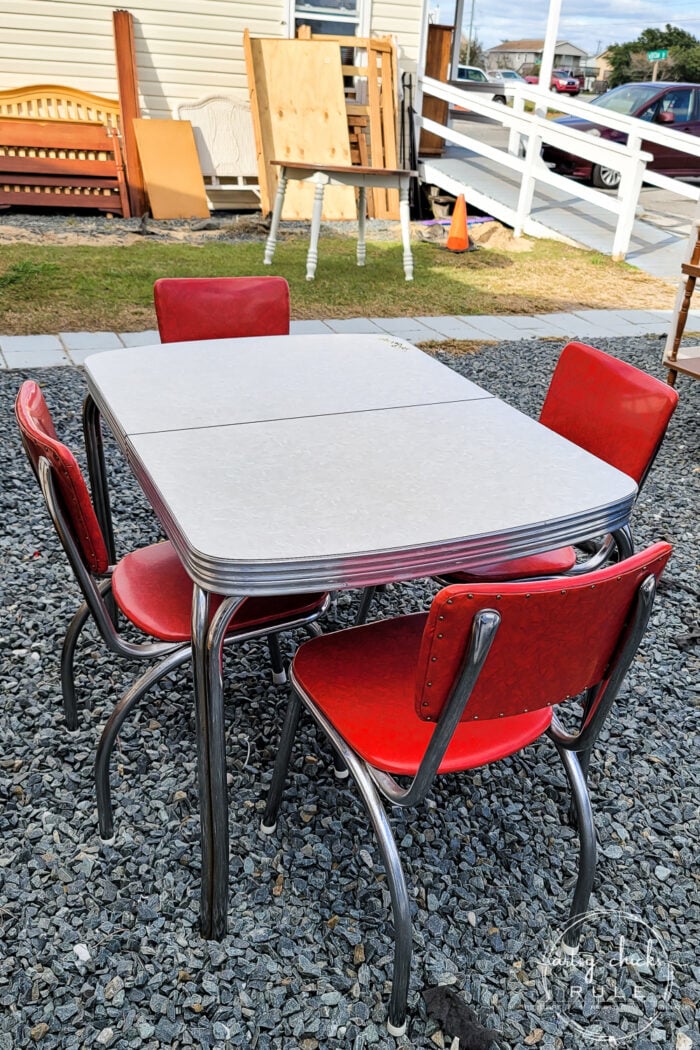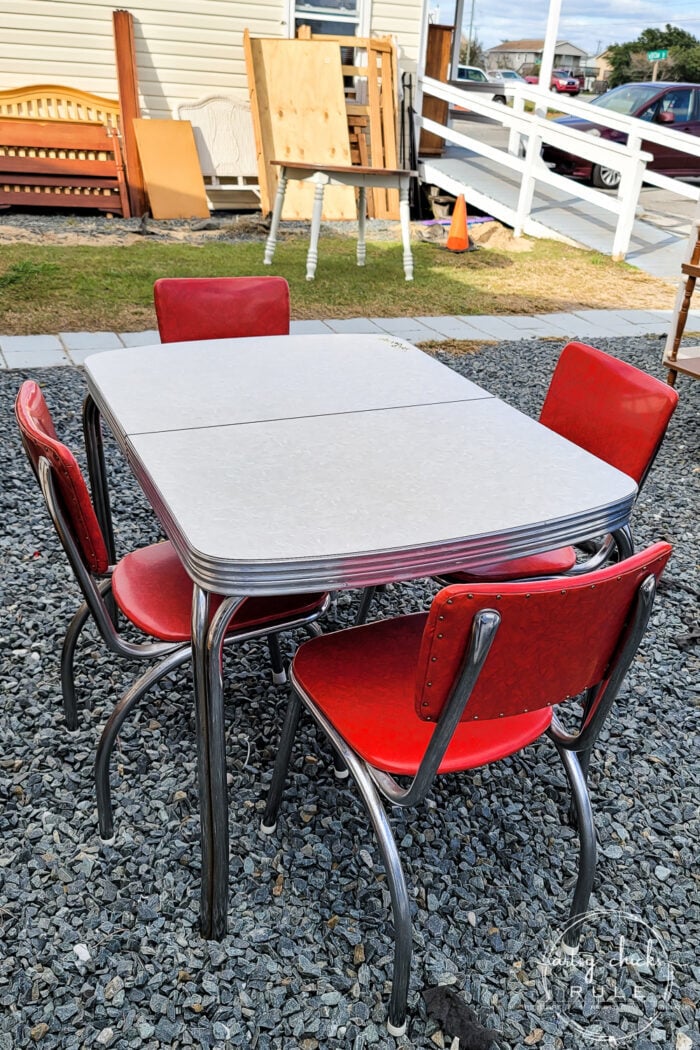 I mean, how darn cute is this??? It had a "sold" on top, by the way.
And this.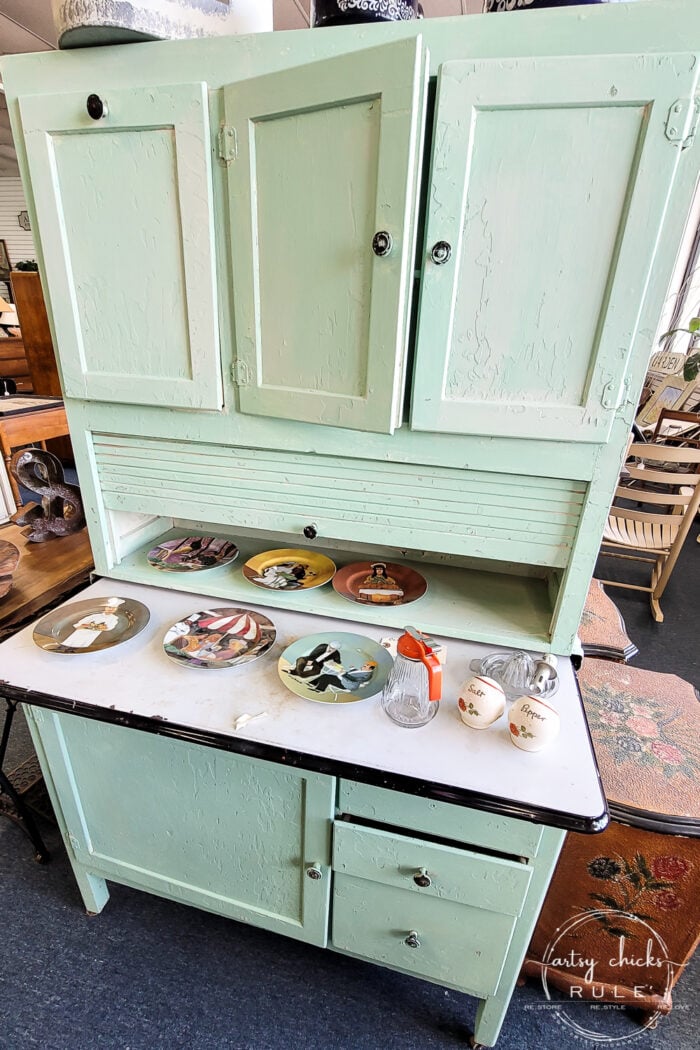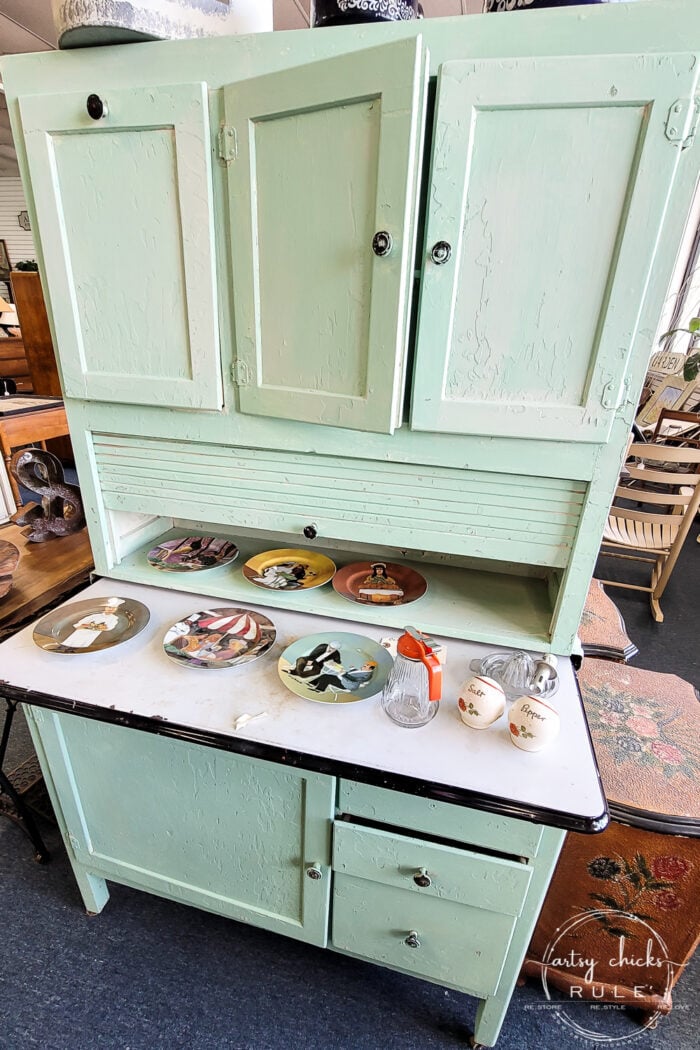 Love this old Hoosier cabinet.
If I had an old farmhouse out in the country, this would be mine.
These old doors were amazing.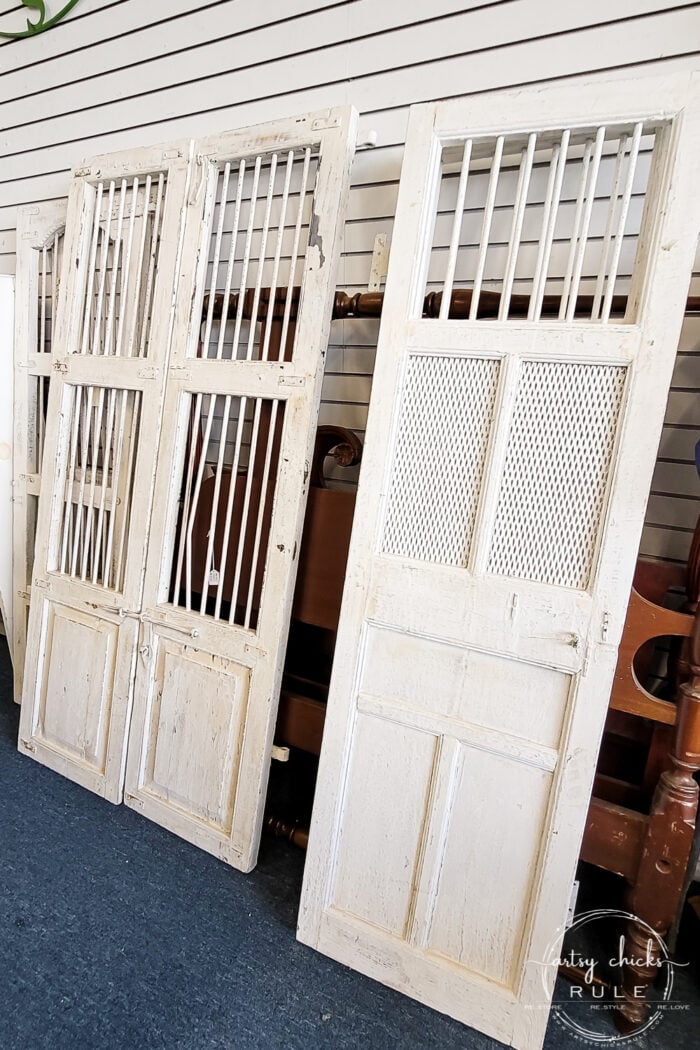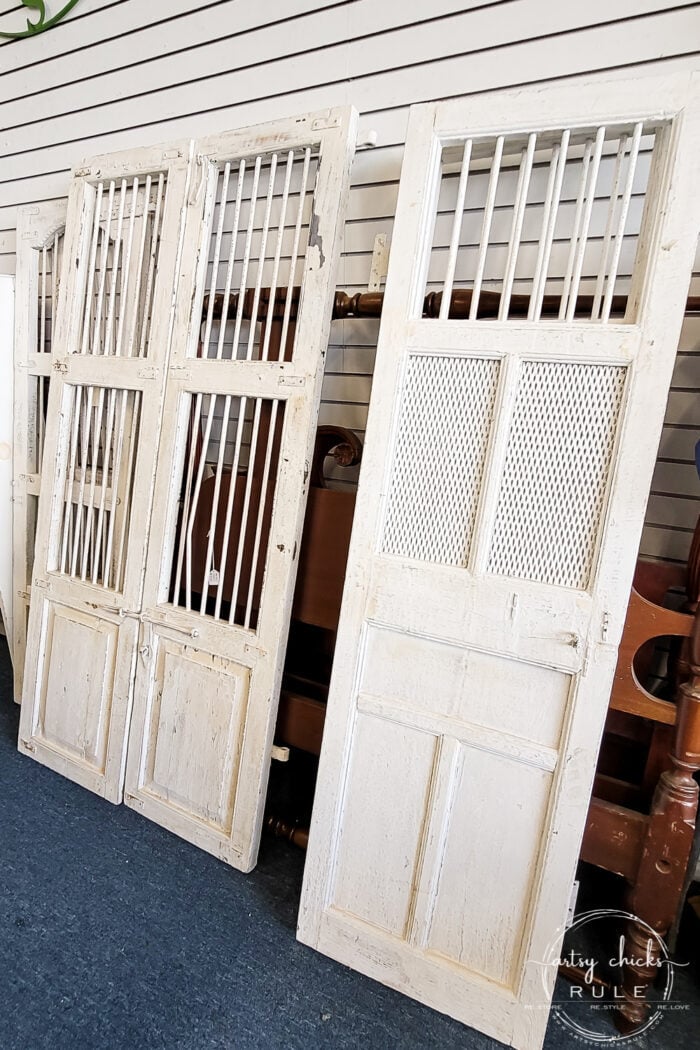 And looked like they were covered in at least 10 coats of paint. They are OLD.
Here's another oldie…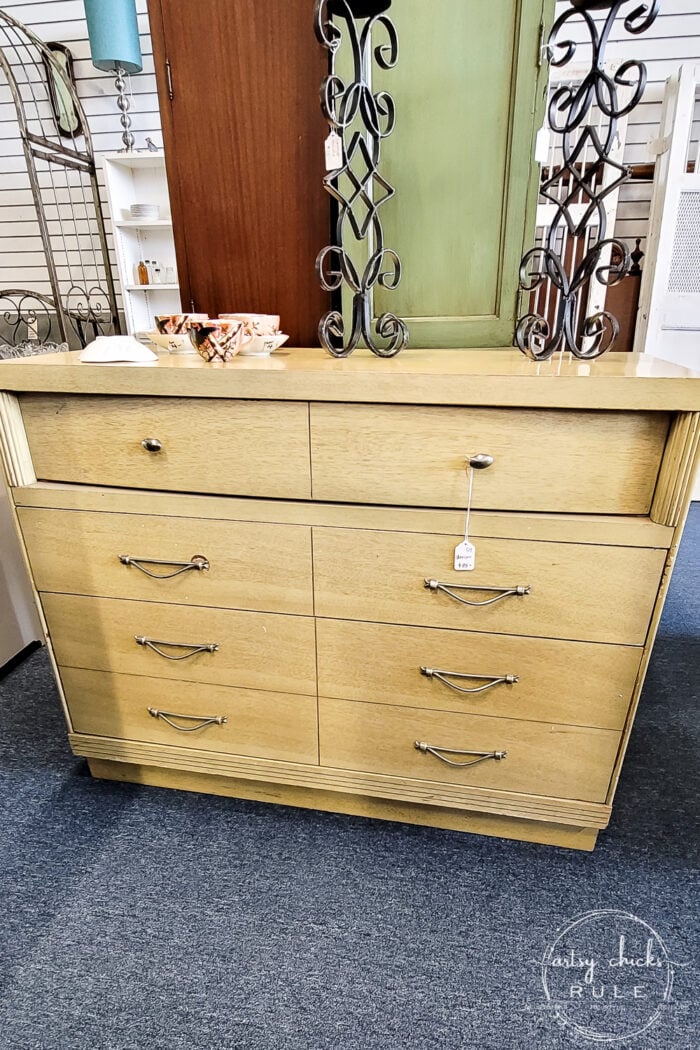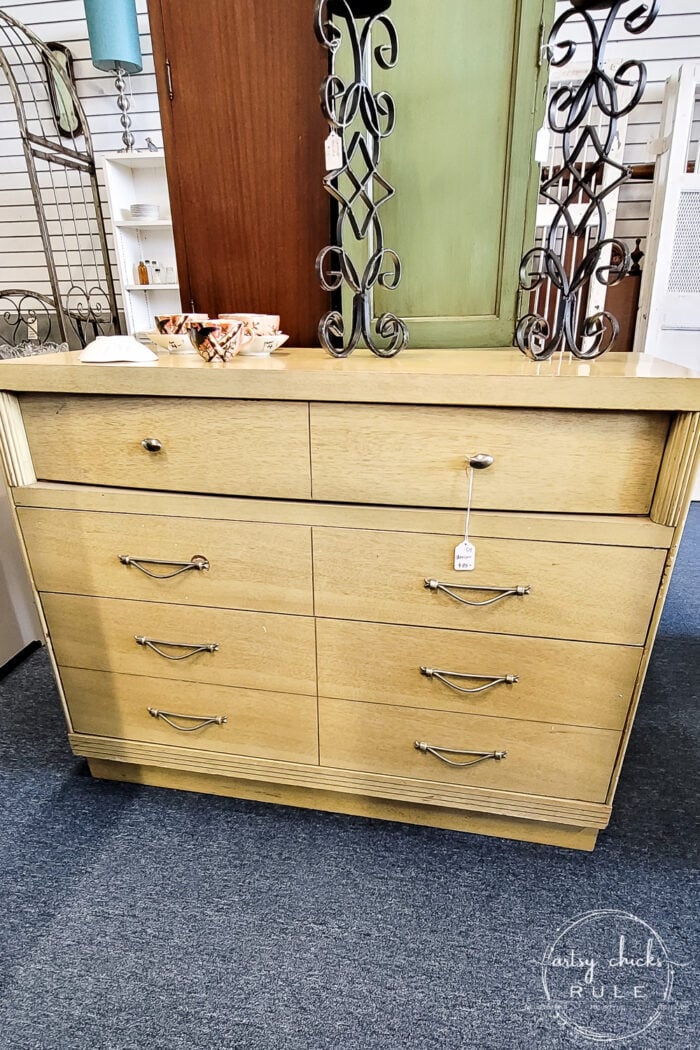 I kinda love it and the hardware.
Although, it does remind me of furniture I had as a kid! ;)
I had all kinds of ideas running through my head about this one.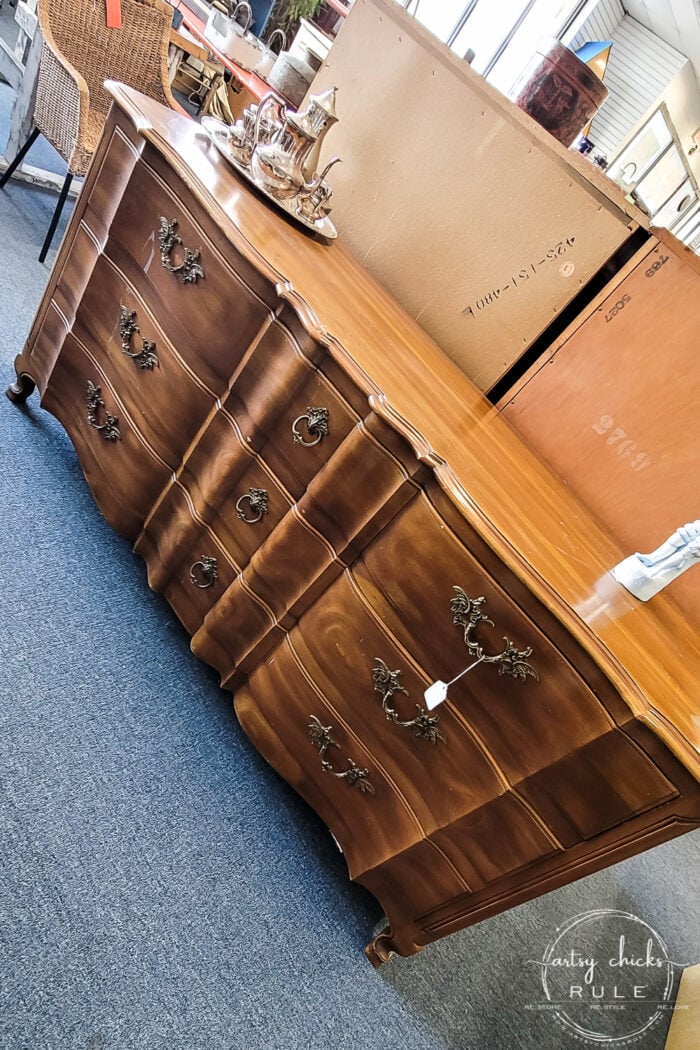 Oh, the plans…but sadly I have no room or time to do something like this one right now.
These last few (and the next few) are all in one of my favorite shops, Class & Trash. (I've been to the one in Richmond too…also amazing!)
Before we get to the main attraction in this photo…do you see what I didn't share? More old doors back there, and more chairs, old sleds…sigh!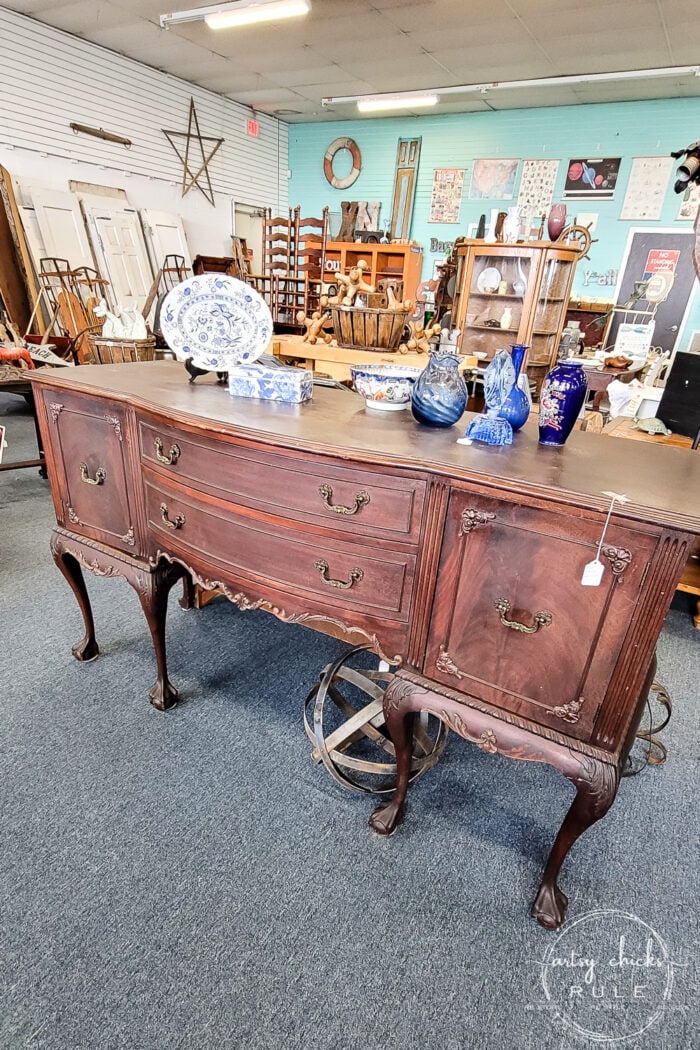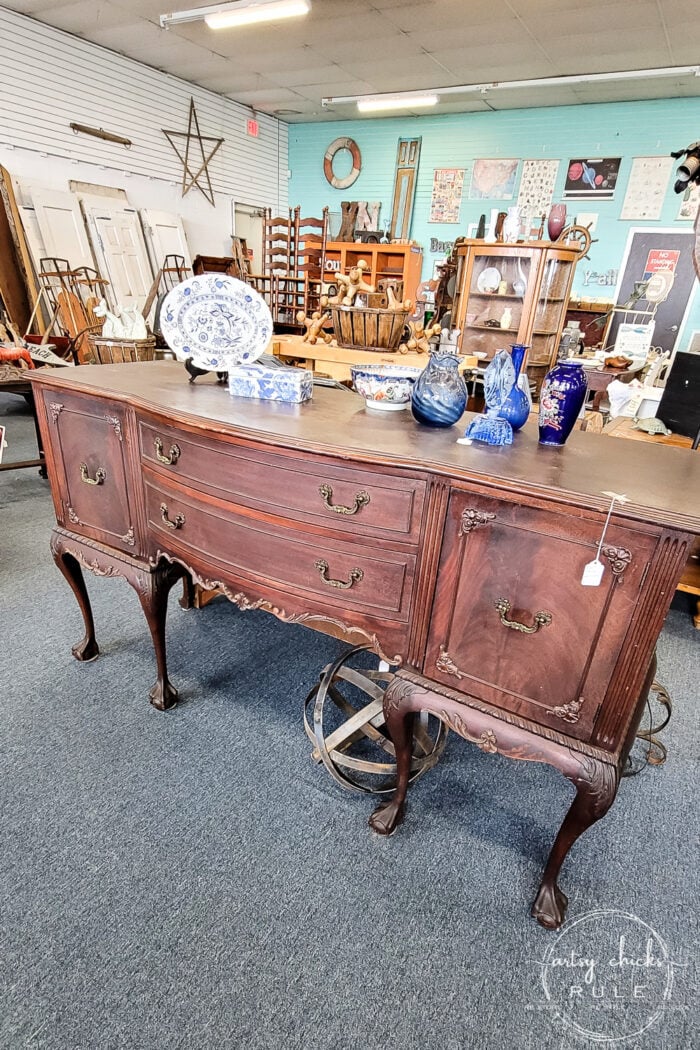 Isn't that buffet stunning? It was $150, I believe. And talk about plans…I would love to do something with this one.
But it stayed too.
This could be cute painted with a very coastal feel.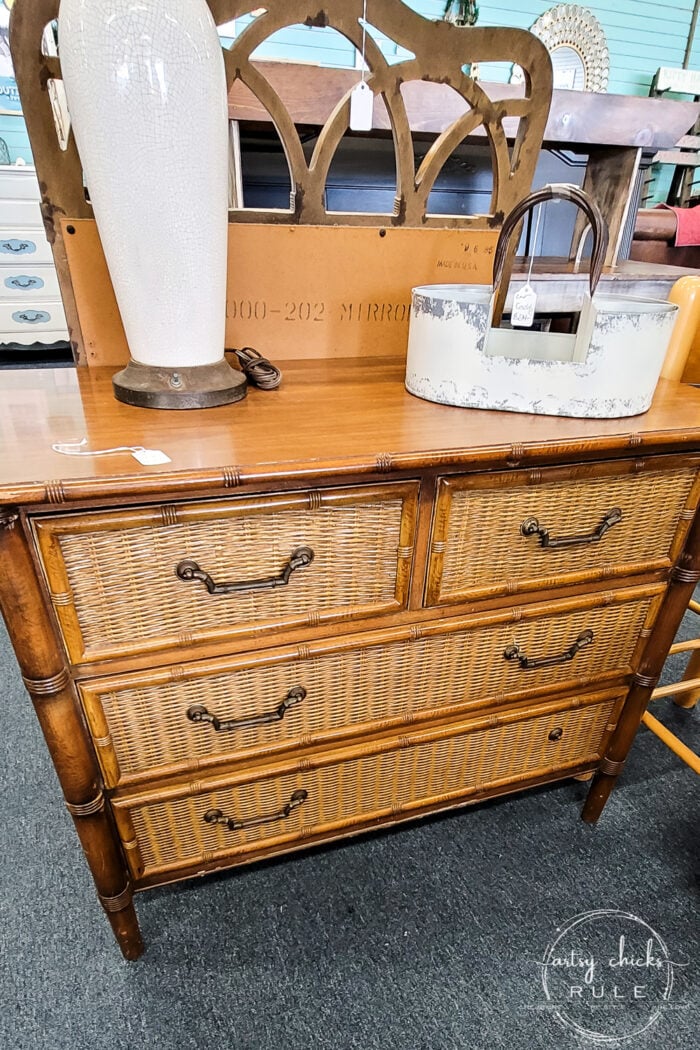 Too bad it's missing a handle. But you can always make one as I did for my Aubusson Blue dresser.
See how, here.
I had to include this one because although not old, it was pretty cool.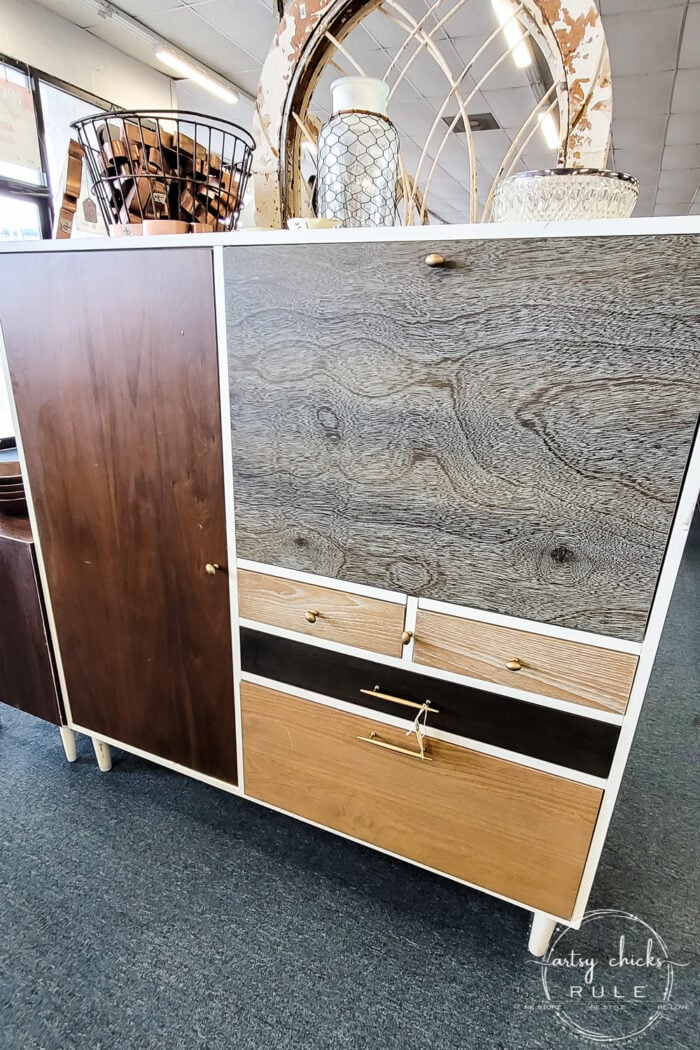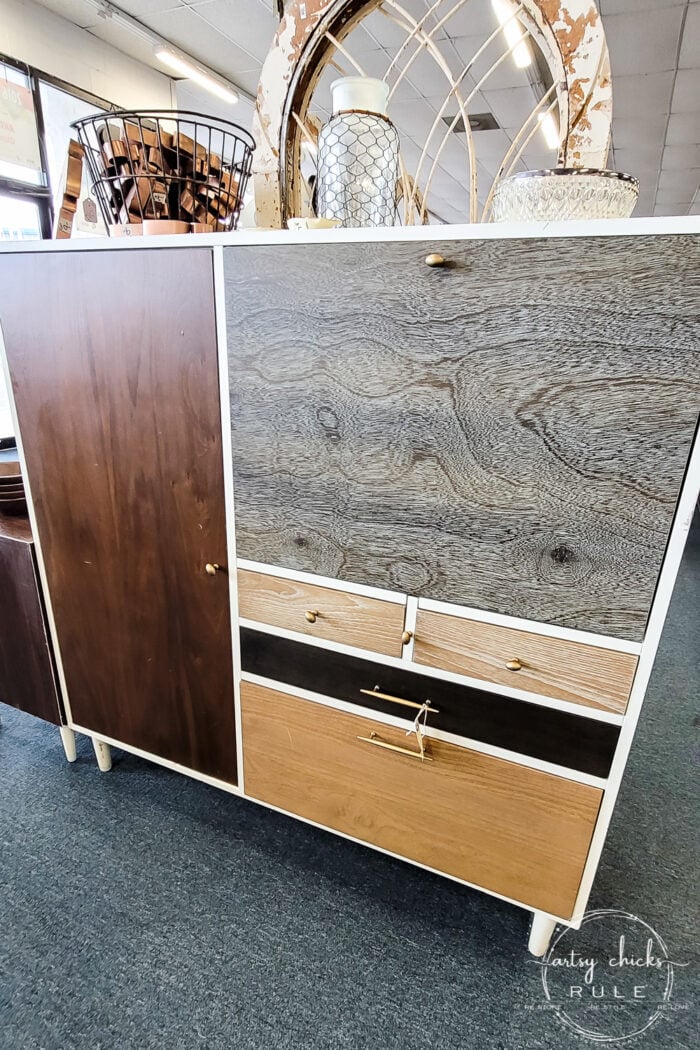 See the different wood stains on each door? That's so unique.
And the inside is fun too…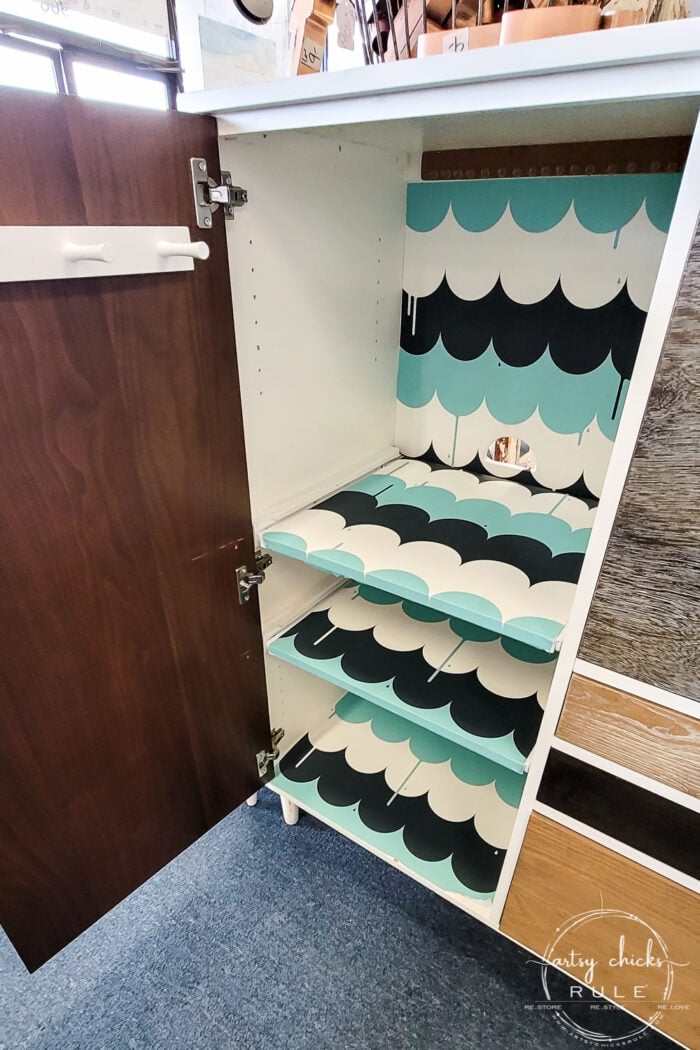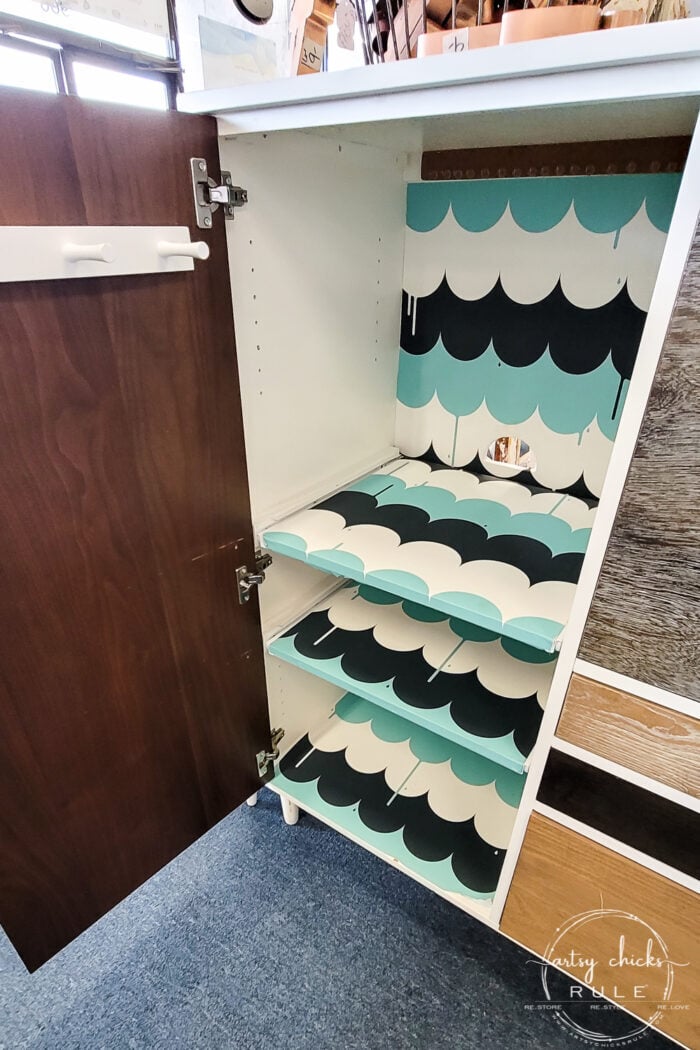 Next stop…more chairs.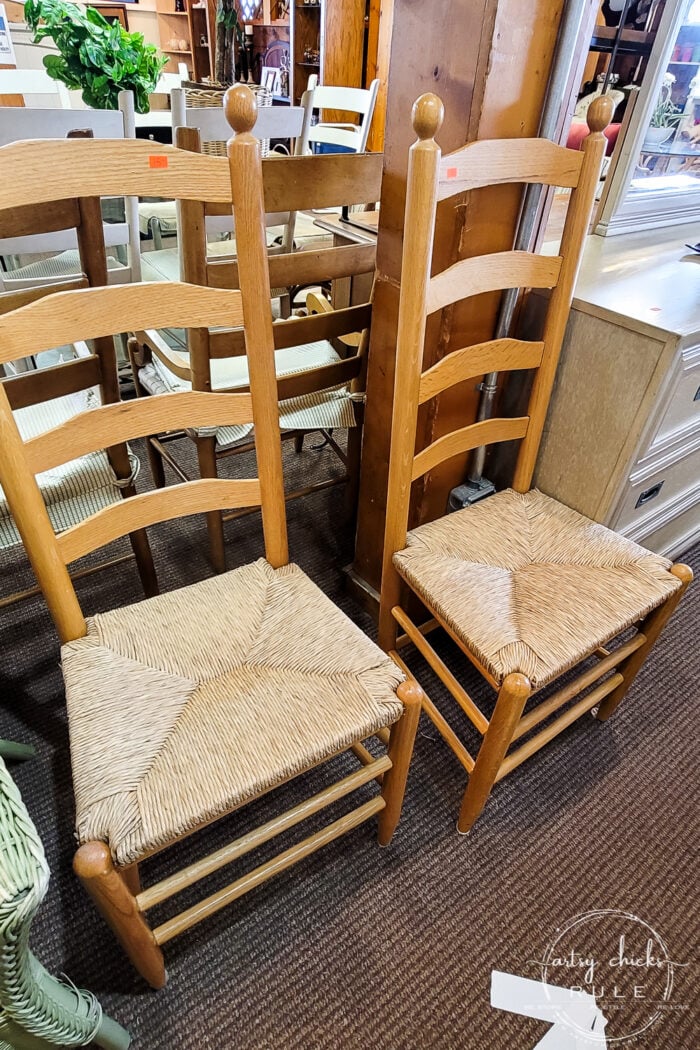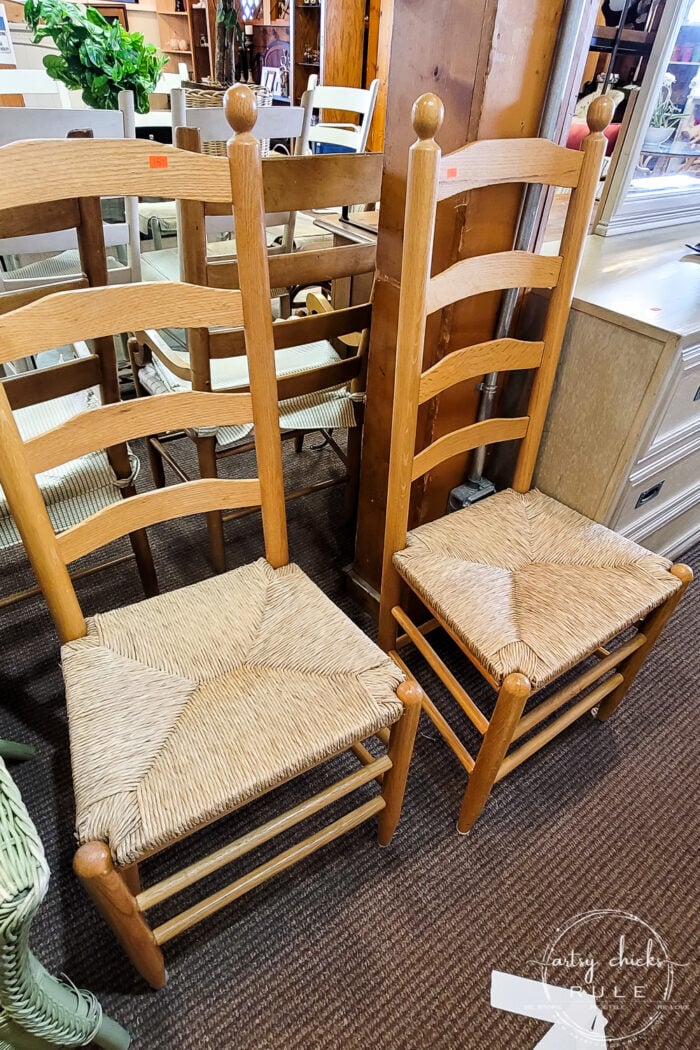 And my last find of the day…which I did bring home with me.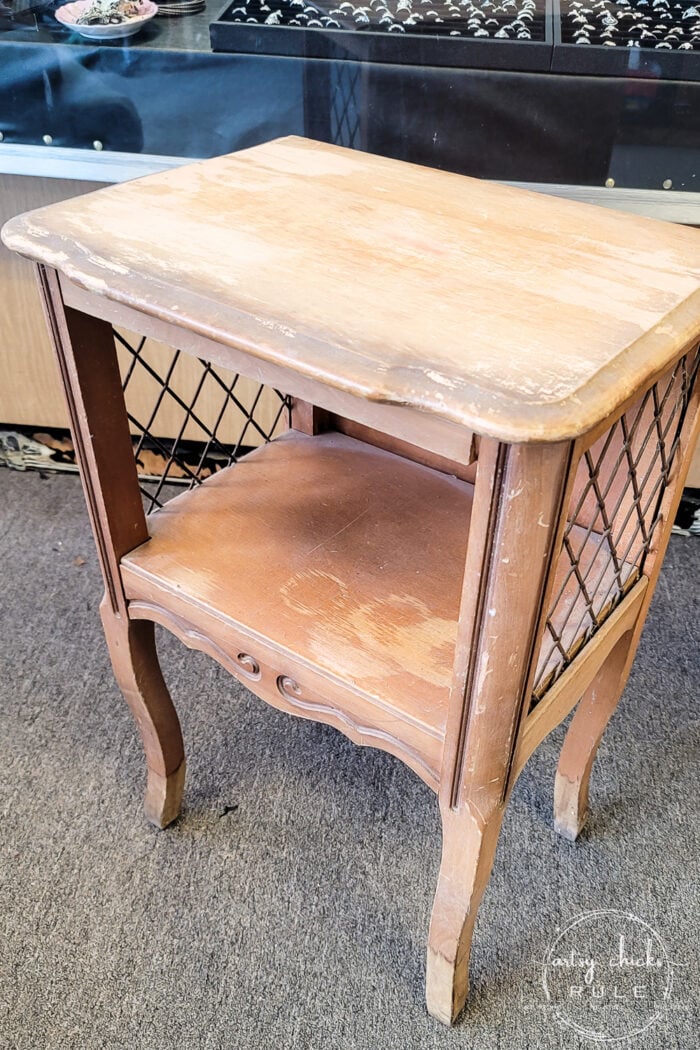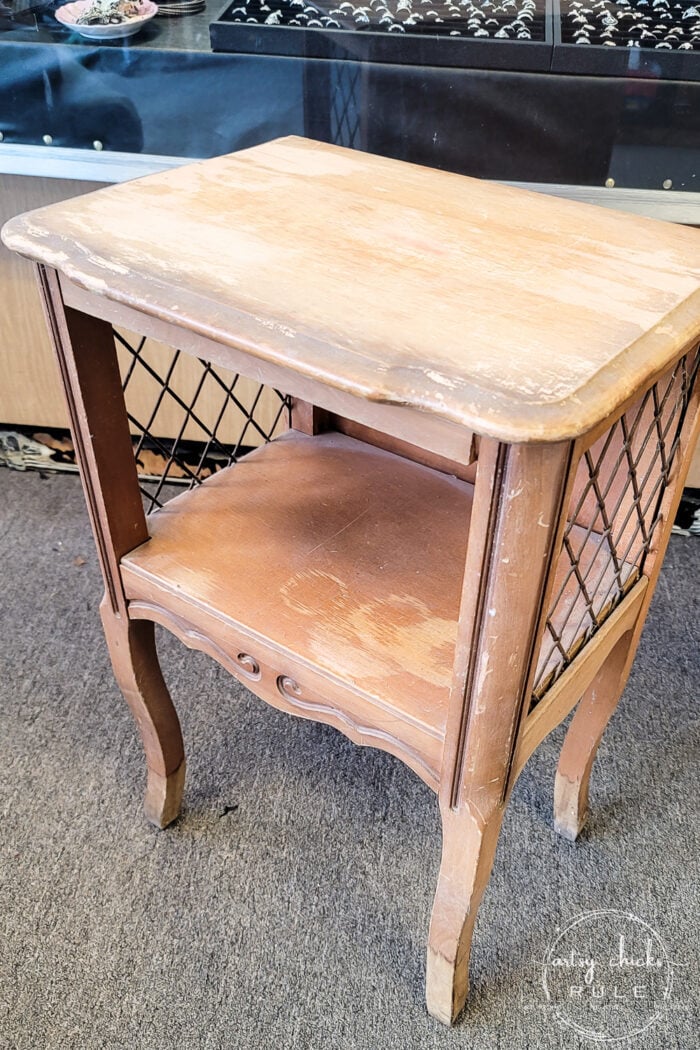 I think it was $10 and half off of that. So not too bad for a day of thrifting.
I did end up with two things and they are two things that I really loved.
I can't wait to pretty this sad little table up.
I hope you enjoyed shopping with me in the Outer Banks of NC.
Wishing you all a wonderful Thanksgiving. I can not wait to eat!! lol
Be sure to keep an eye out for our flooring sneak peek later this week too.
I'll see you then!
xoxo