French Graphic Decoupage Coffee Table Makeover
This post may contain affiliate links. Please see disclosures here.
With a mixture of hand painted graphics, using an easy transfer method and decoupage, you can create this thrifty and chic French graphic decoupage coffee table for your home.
Here is what it looked like when I found it.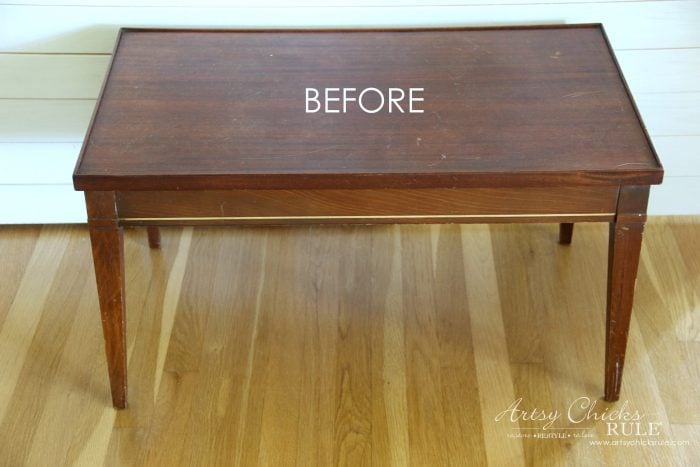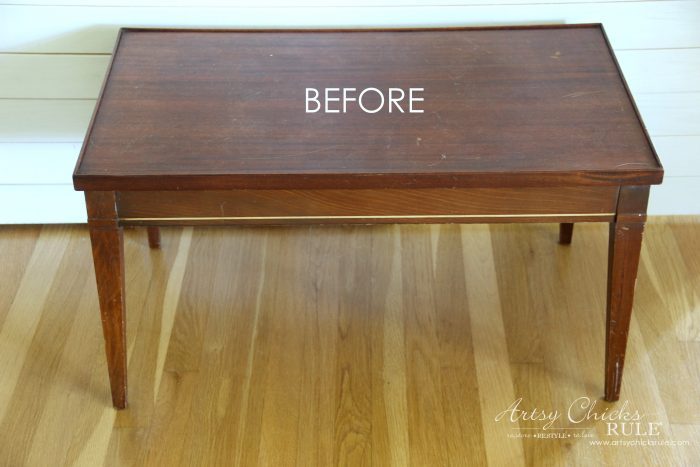 …and what it looks like now….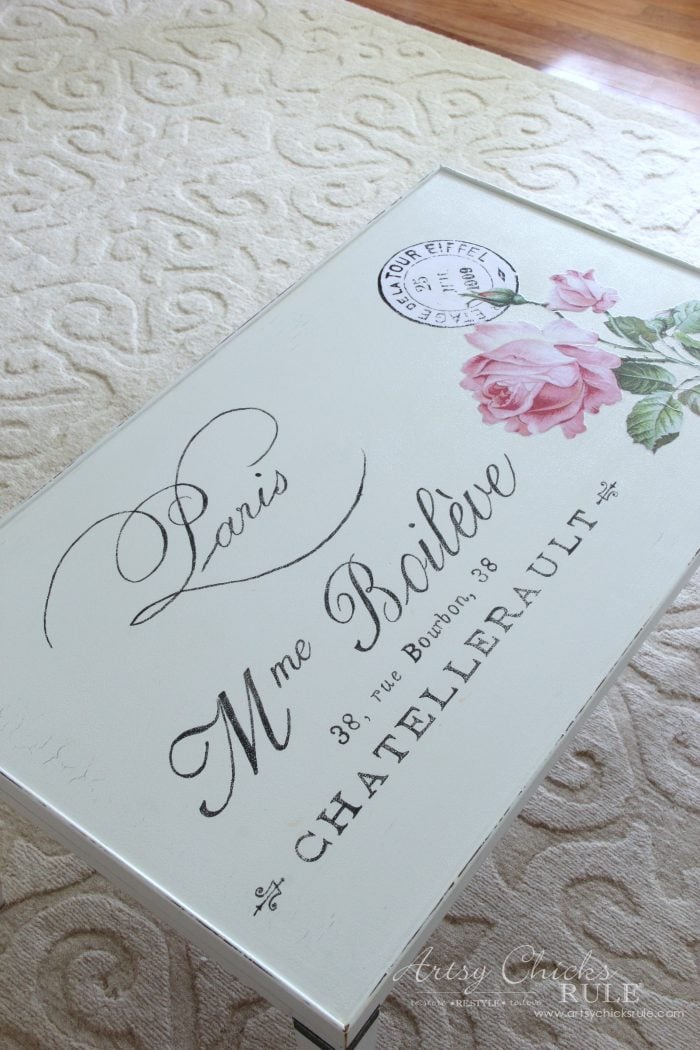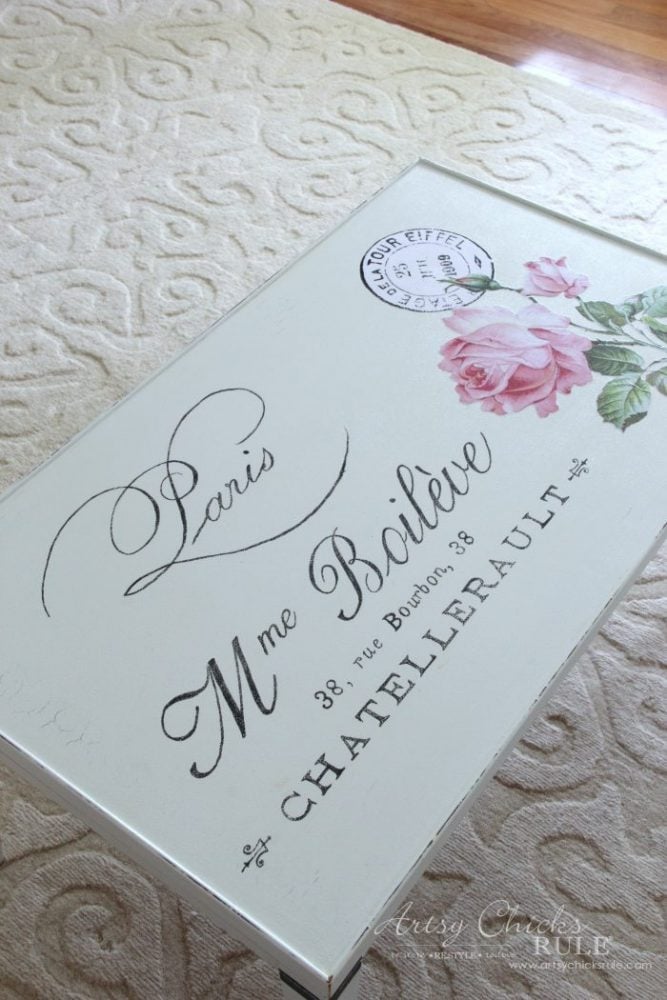 Hello friends! It's trash to treasure transformation Tuesday and we are back with another round of goodies for you. :)
I'm sharing this decoupage coffee table with a French graphic, so fun!
Today I'm sharing this little coffee table I found at Habitat awhile back.
I think I paid around $7 for it.
It had scratches pretty much everywhere, legs and all.
If something is in pretty good shape wood-wise, I will usually pass it by.
I typically don't want to paint perfectly gorgeous wood. ;)
This one had seen some years of good use though!
MATERIALS LIST
black or dark gray paint
sandpaper
Since it was that lovely red wood, (that loves to "bleed" just like this other little table I did recently) I decided to give the whole thing a spray with Shellac before beginning.
That usually helps keep the red from coming through the lighter paint colors.
And since I was planning to use white paint on this one, it was a must!
It's a good thing I did, you'll see why below. ;)
I have been wanting to use this graphic from The Graphics Fairy since I saw the fabulous project Diana from Dreams Factory created using it. (you can see it at the link provided)
I almost used it on this old trunk, actually, but decided to go with something else.
I started this project by printing the lettering portion out using blockposters (.) com.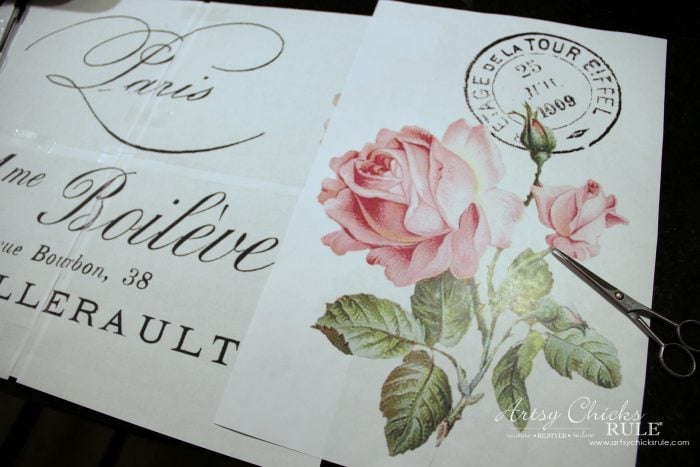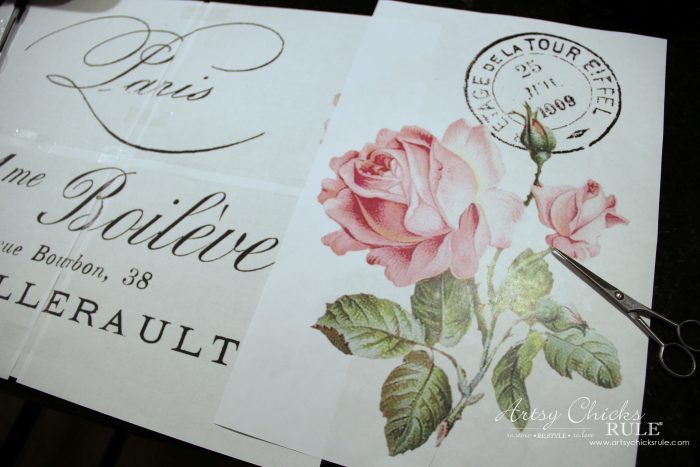 I had the flower part printed out at Office Max because I wanted it to be good quality. (better than my little ole printer here)
I cut it out using those small scissors and used an X-Acto knife for the interior white areas.
After the table was dry from the Shellac spray, I gave it 3 coats in chalky style white paint.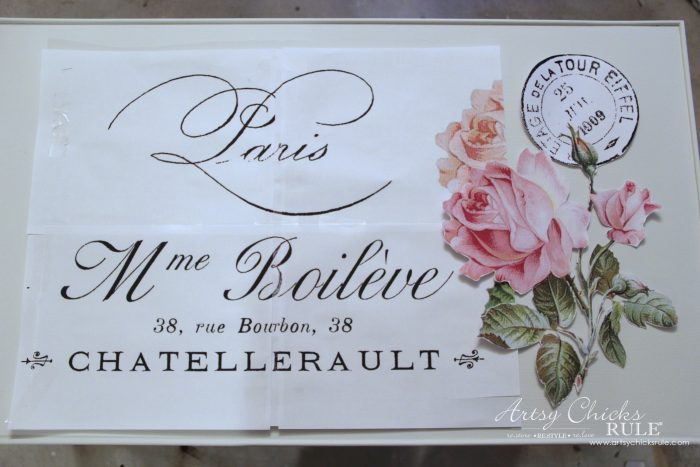 I decided to go ahead and get the layout how I wanted it and apply the flower portion decoupage first.
I got one of these little decoupage sample packs by Americana at one of the blog conferences I went to and decided to use it.
I simply brushed the decoupage glue onto the back of the paper and laid it carefully onto the table.
I then made sure there were no air bubbles, etc. It was a little bit of a bear because of those squiggly little areas (stems) but all went well.
After that, I took the brush and dampened it with some water and went over the entire top of the decoupaged section with it.
I shaded the backside of the lettered paper (like described in this "Transfer Methods" post) and made sure it was aligned properly onto the table. (measure!)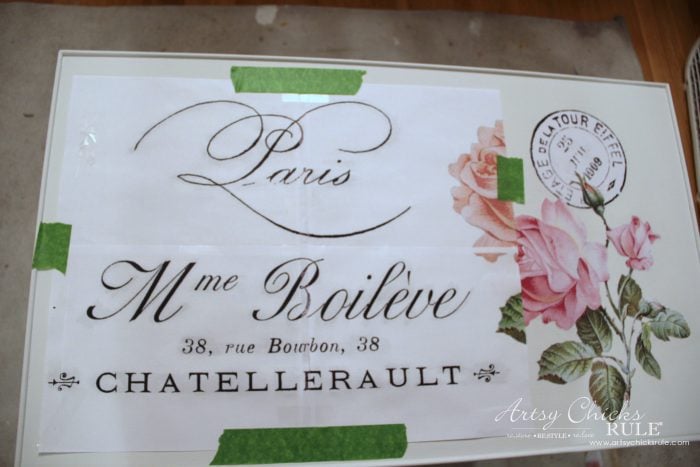 If you clicked over to the link for the graphic, you might notice that I cut out the top portion (extra text) of the graphic.
I needed it to be more rectangular than square, so I left that portion off.
Once that was taped it place, I simple traced the letters and then hand painted them in using Graphite in Annie Sloan and a series of script liner brushes.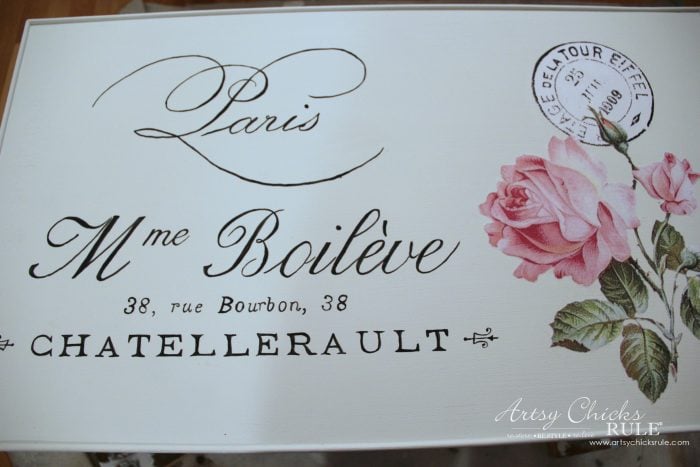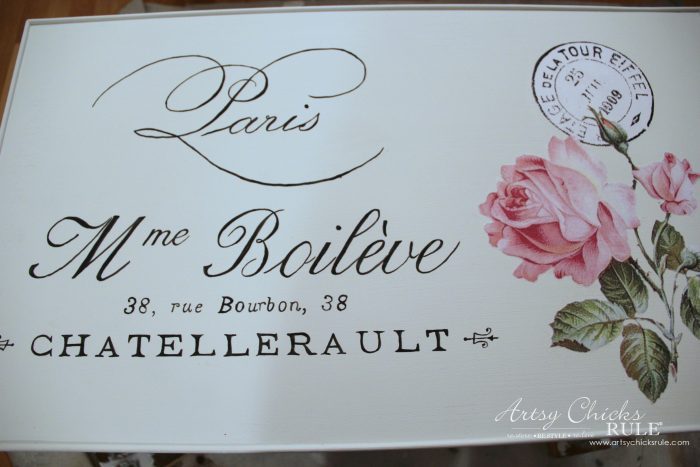 And to soften it up and give it a touch of "wear", I gave the lettering and the table edges a bit of sanding.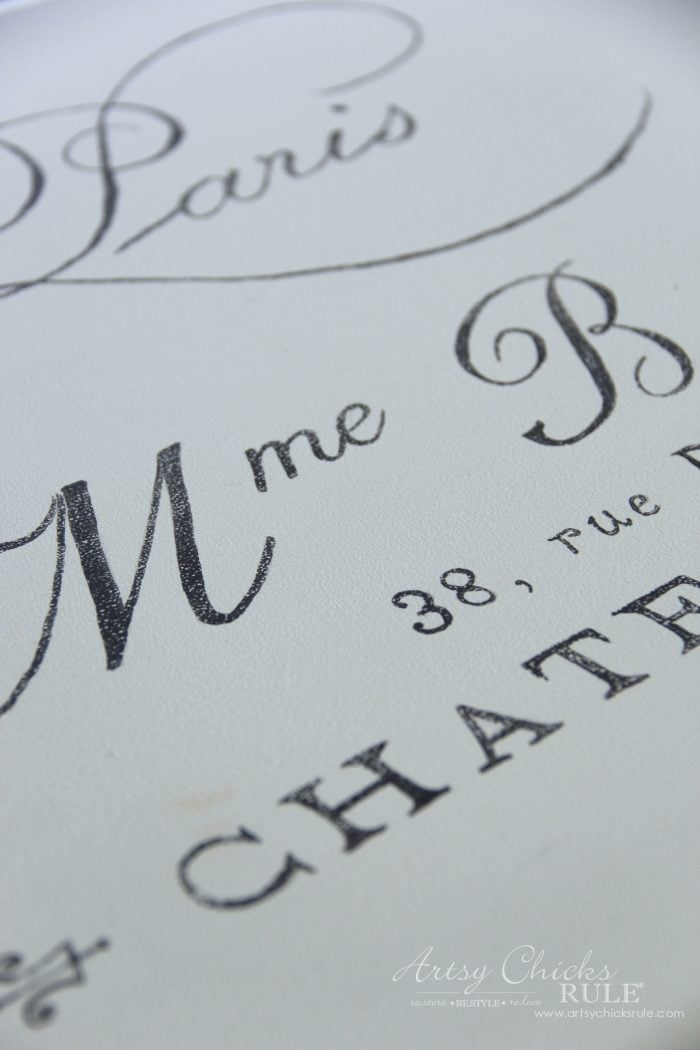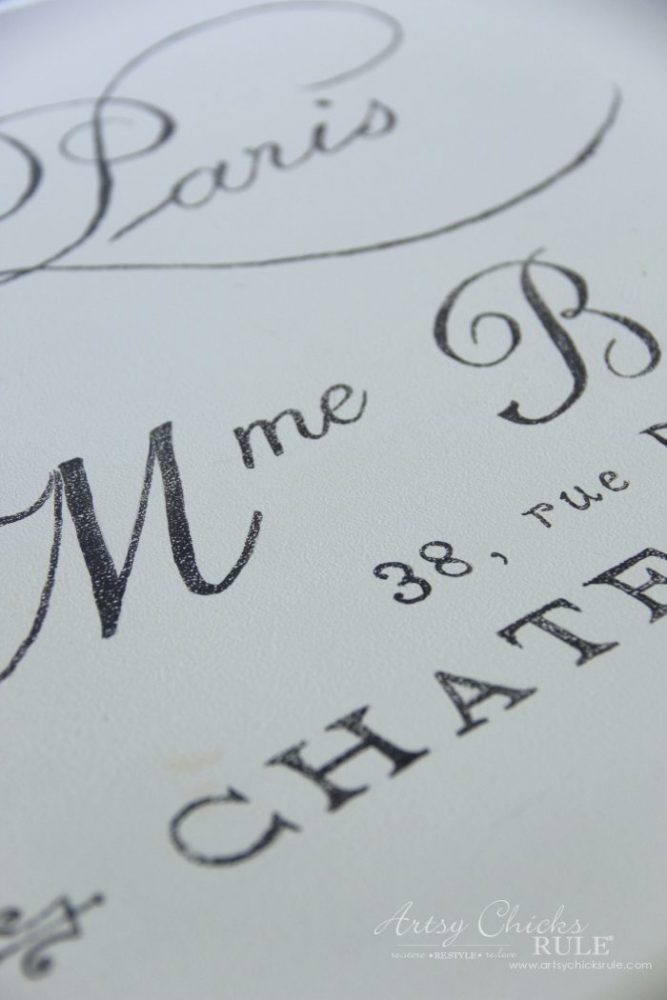 I finished up by giving it 2 coats of High Performance Top Coat in Satin.
I also painted these areas on each leg with the same Graphite color.
As you can see, they got a bit of sanding too.
Remember when I said I'd show you why the Shellac was a good idea earlier?
Well, just take a look at the corner there where I gave it a bit of sanding….see the orange-y/red coming through?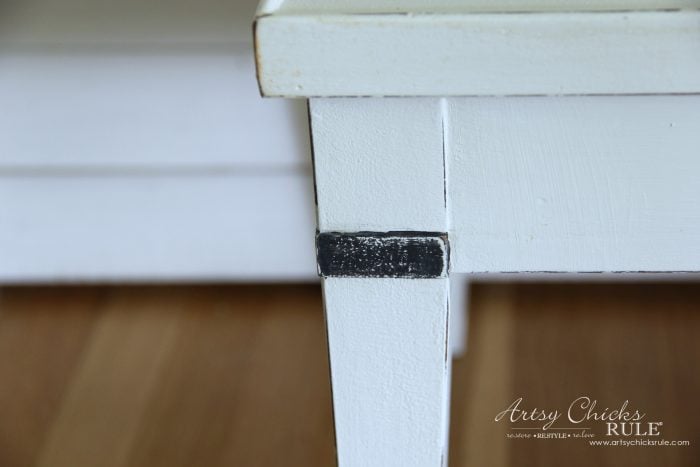 It would've looked like that everywhere the table had a scratch had I not prepped it and gave it a spray before I started painting.
I learned that lesson long ago! ;)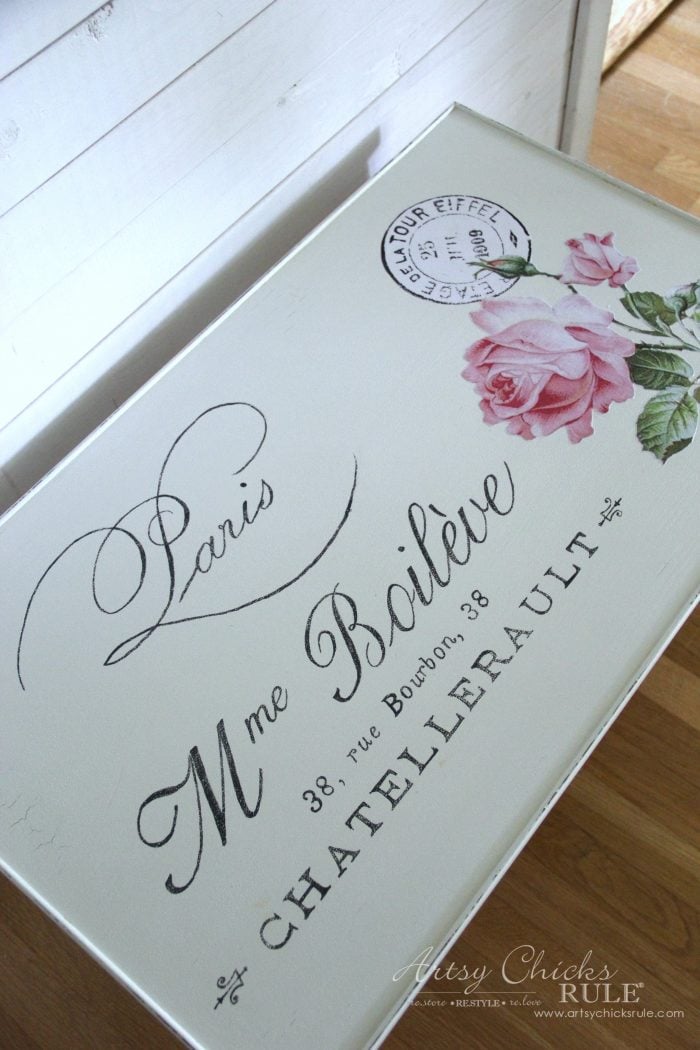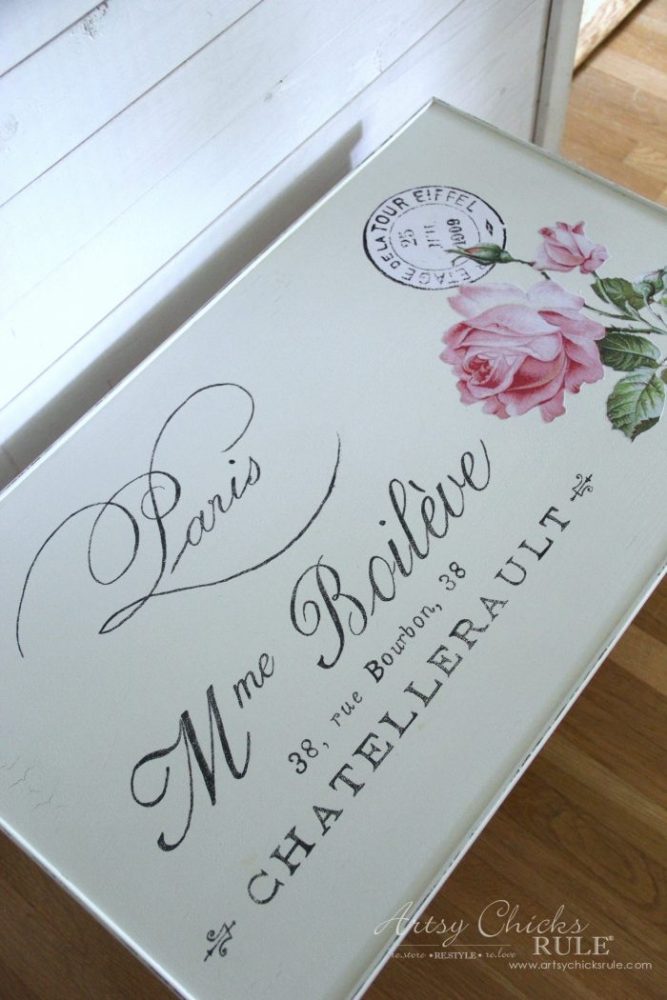 I'm really happy with how this turned out.
I think this cute, petite coffee table was the perfect backdrop to such a beautiful graphic.
And that rose just makes it, I think! Don't you?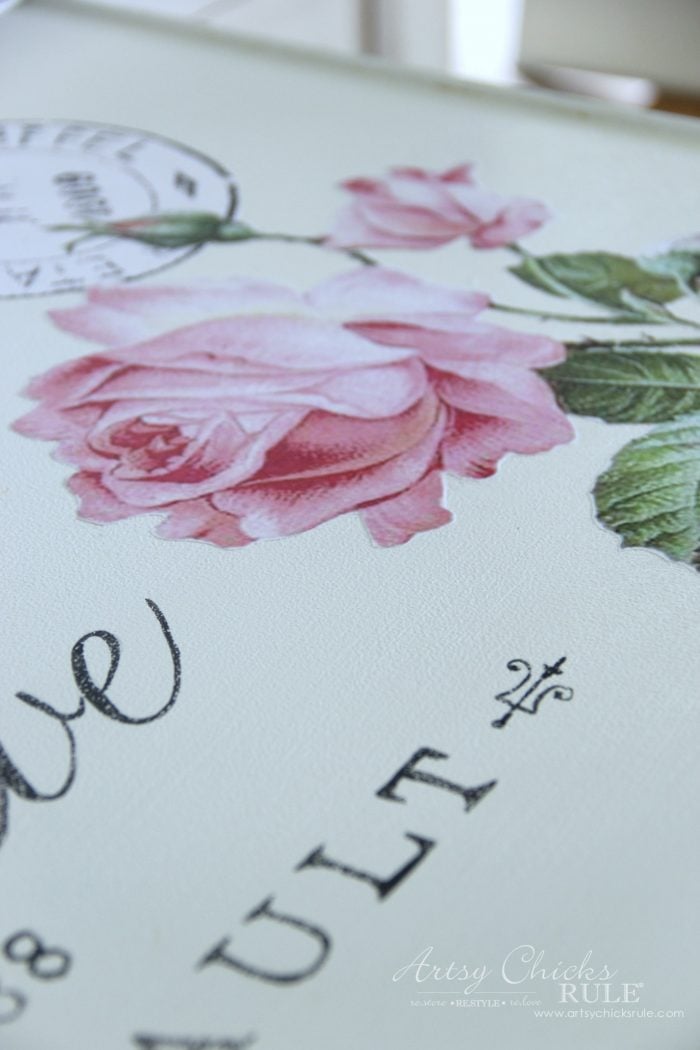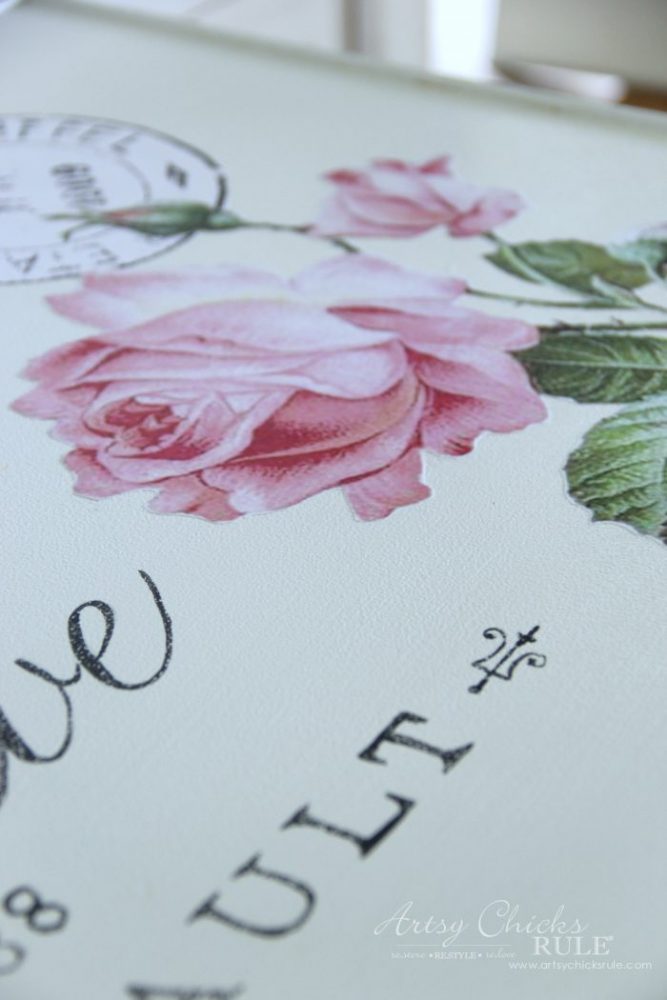 It's the perfect size for a tight, narrow room like mine.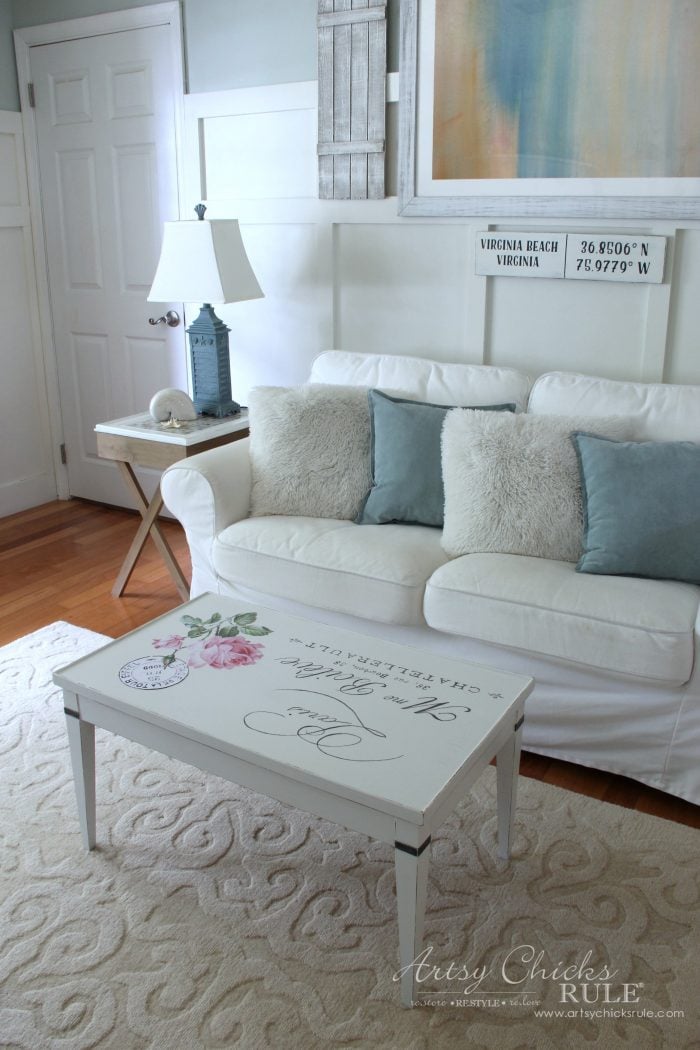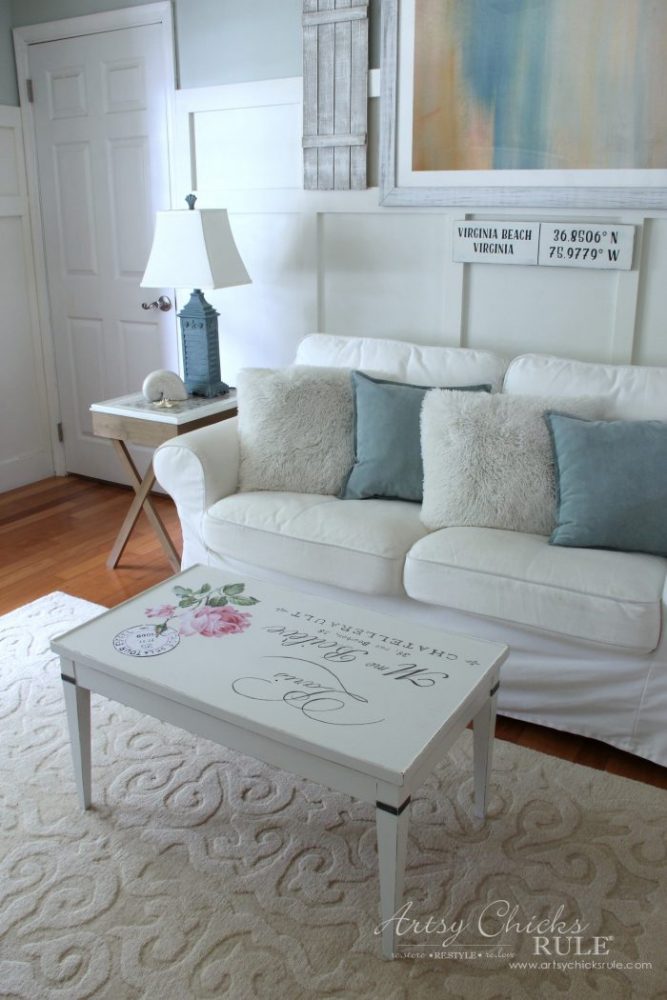 I'm really loving the black on each corner, too. So glad I decided to do that.
For those that have asked, (and those that haven't but might want to know) this rug came from RugsUSA but is no longer in stock.
Here is one and another one that I found that are somewhat similar.
It's going to be tough selling this sweet little decoupage coffee table.
But I can't keep em all. ;)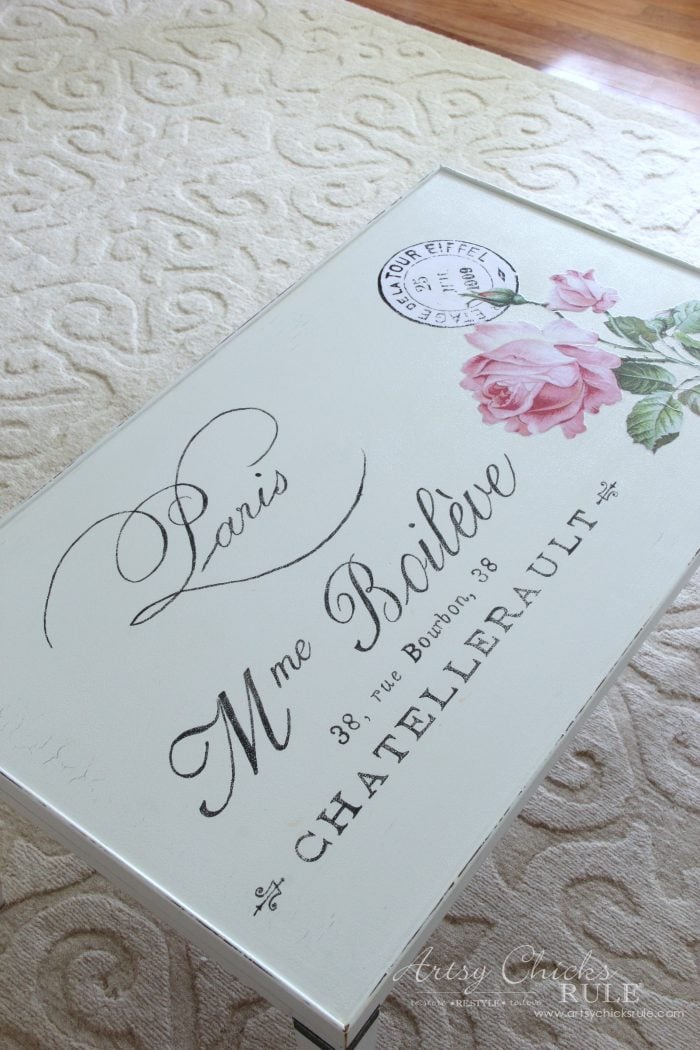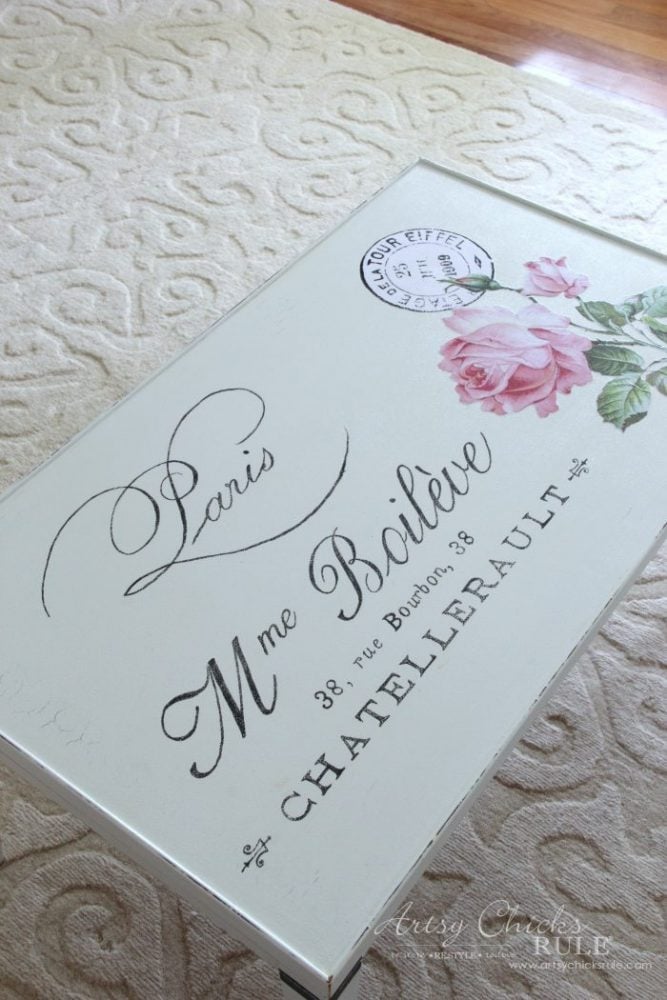 You may notice a little bit of crackling in the finish above. It did that in a few places and I love it!
I wish it would have done it in a few more. ;) (by the way, it most likely crackled because I was being impatient with a blow dryer, drying the paint ;) )
This looks so comfy for for those cold days.
I'm finally ready for fall temps. Too bad the weather is not cooperating! ;)
It's still 80's here most days.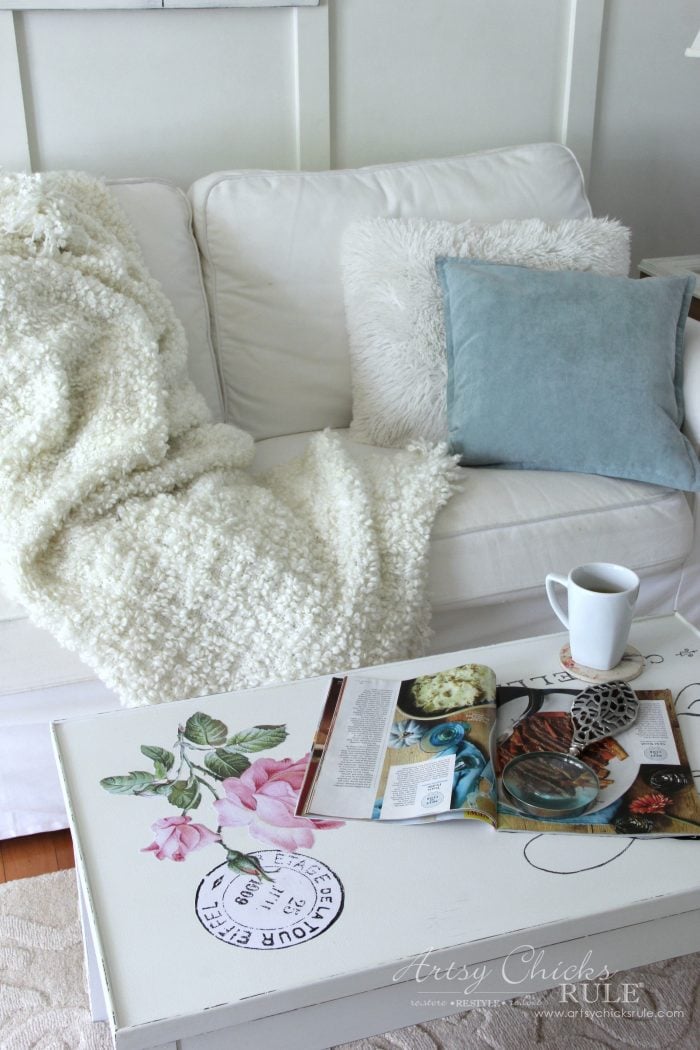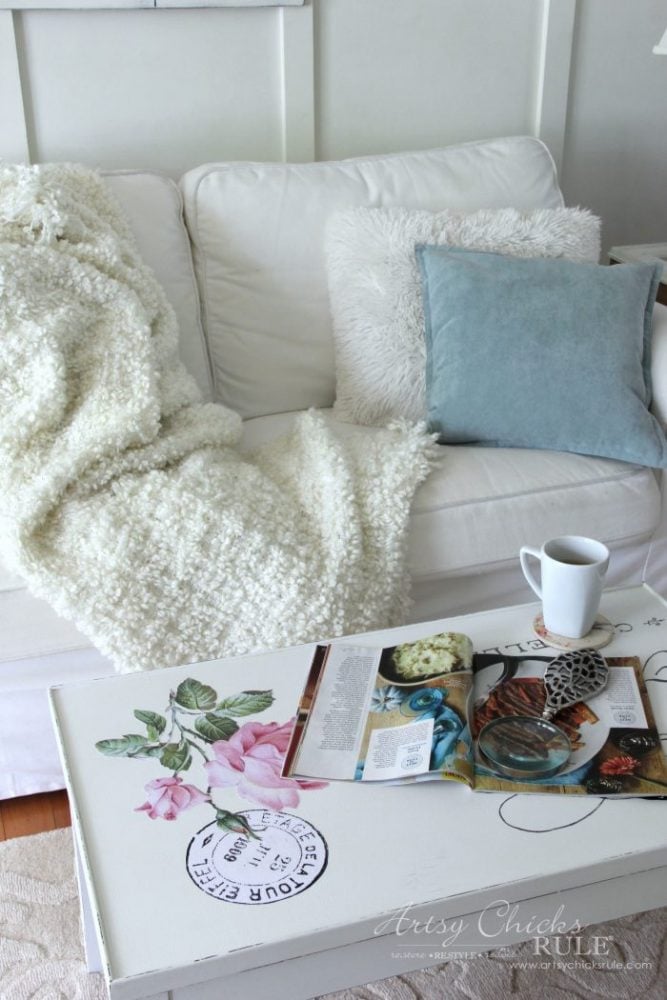 This was a pretty simple project. I did have to make a run to Office Max to print out the rose but other than that, easy!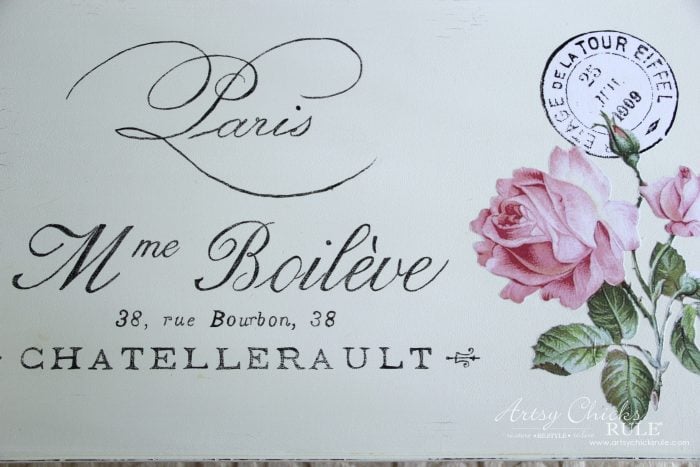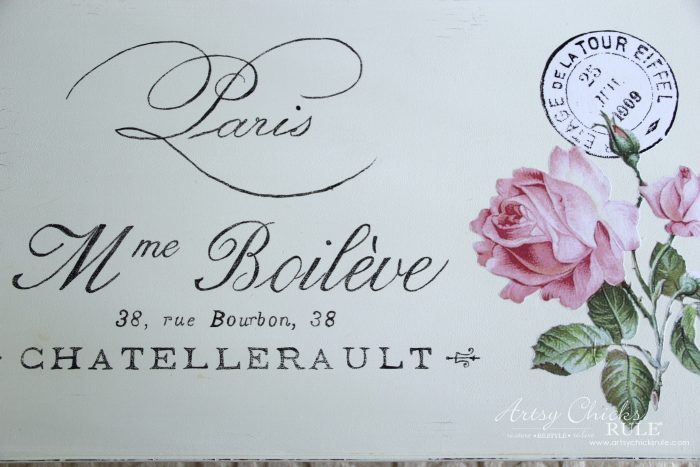 And if you don't love French style, you could do just about any other design on the top there.
But if you love it, be sure to PIN it to save it! :)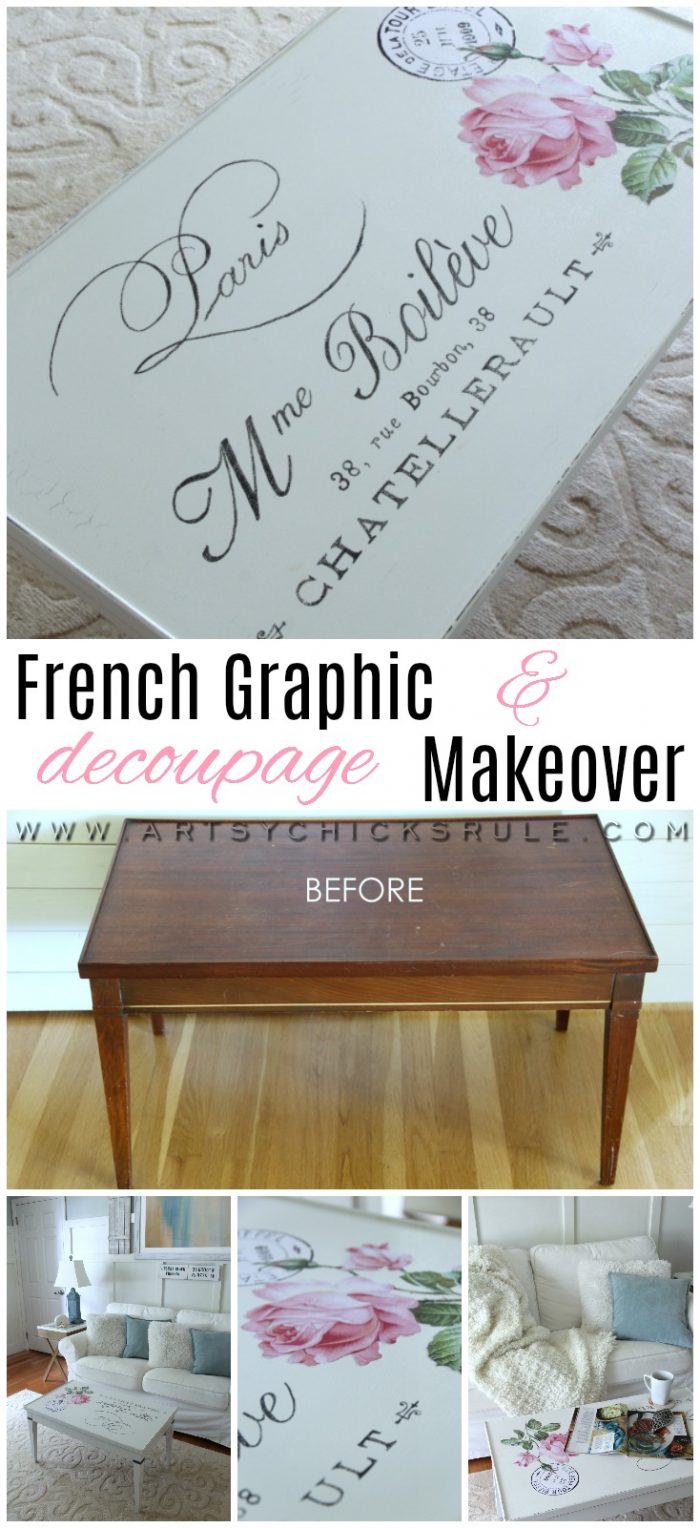 Before you go!!
Don't forget to check out my friends "trash to treasure" transformations too below: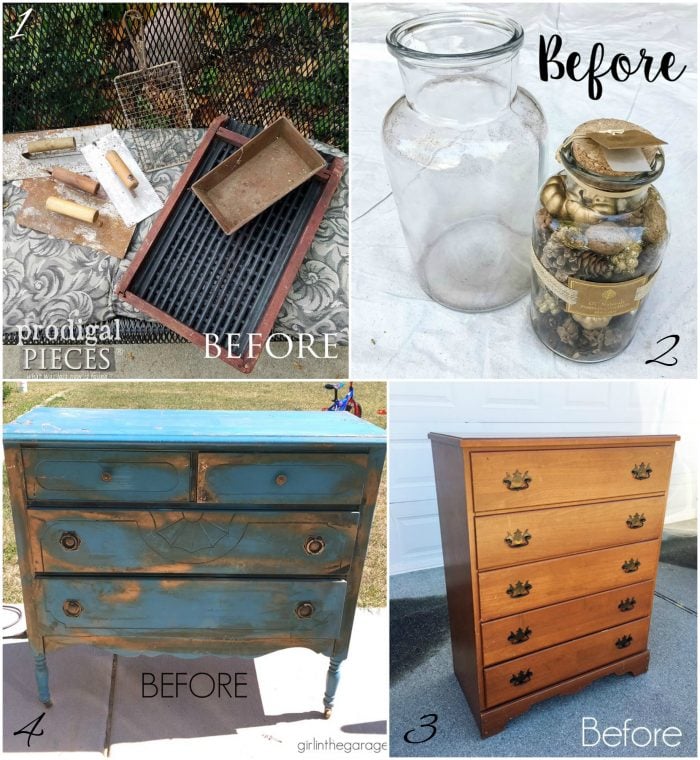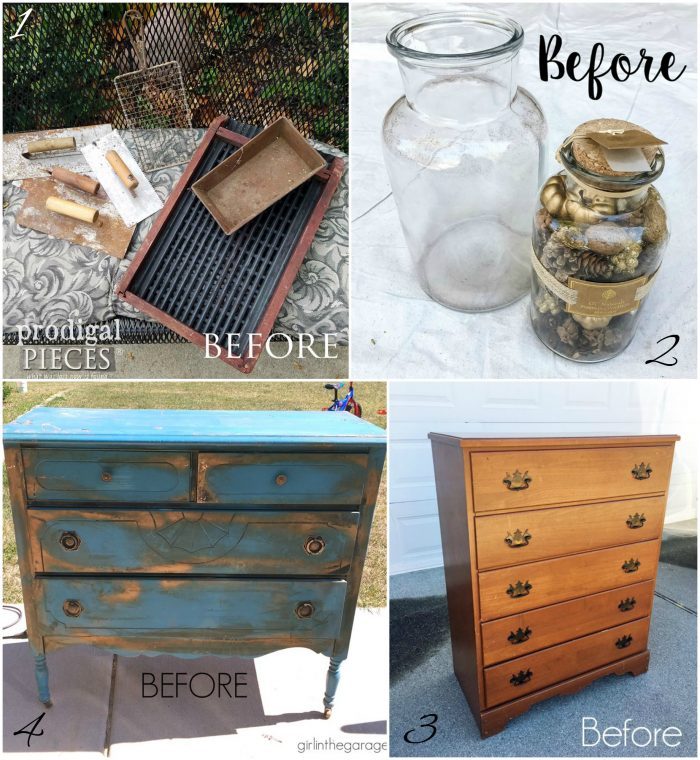 I can't wait to see what they did with all of those.
Hope you enjoyed today's transformations.
It's always fun to see old "junk" (old pieces, previously painted pieces, out of date, etc) and how much different they can look with a little love and imagination.
Don't you agree?
I am never ceased to be amazed by the creativity and beauty that they can become.
Be sure to check back later this week for my latest furniture makeover! (it includes fabric!)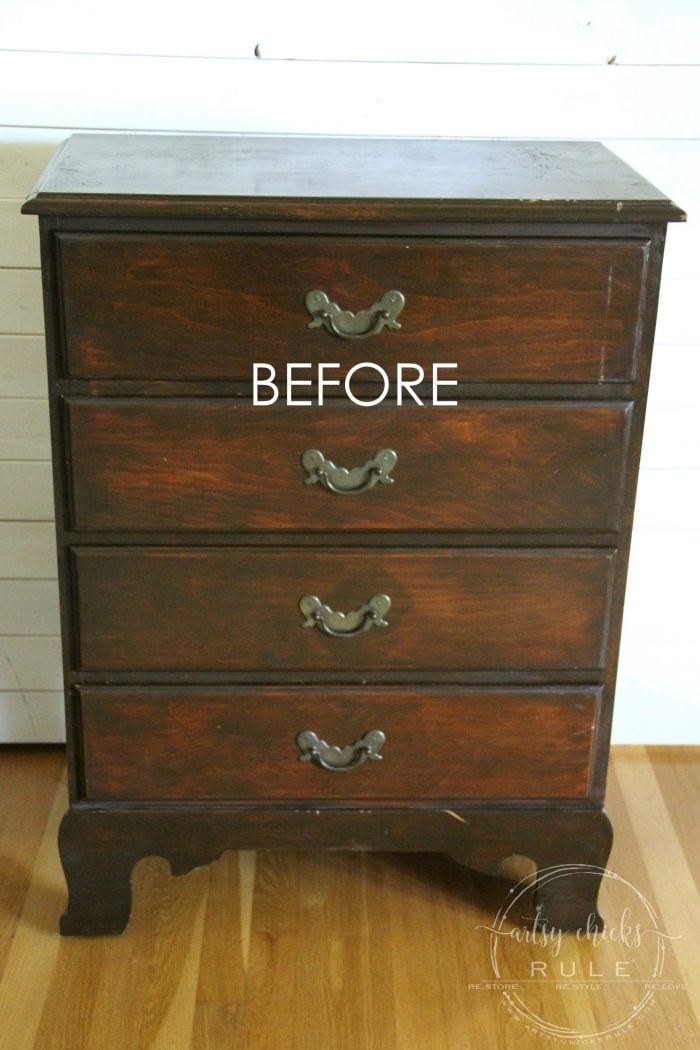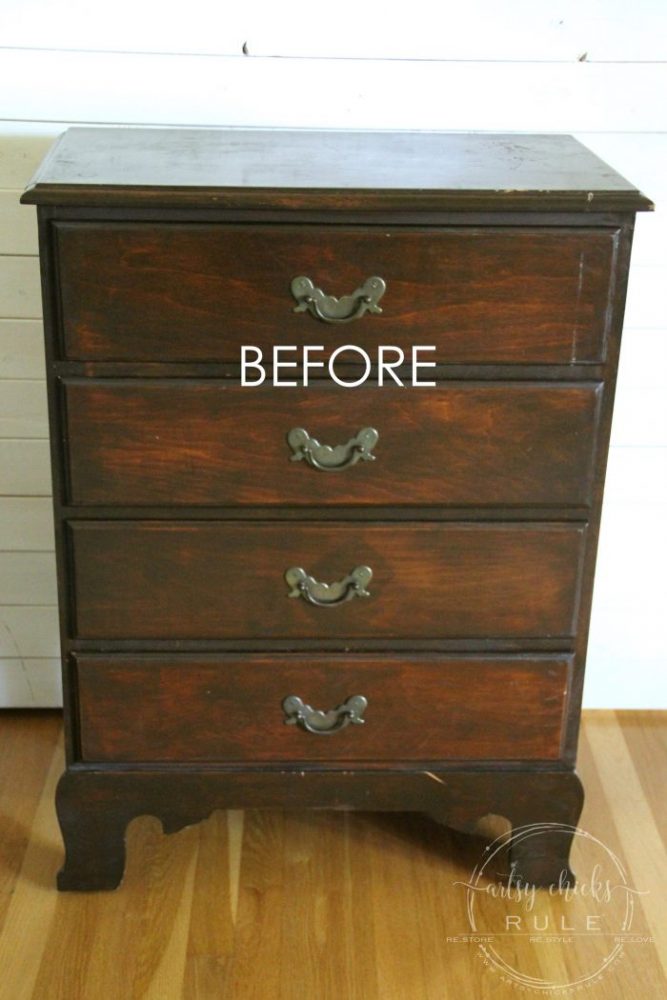 UPDATE!!! See it now, here!!
Have a great week friends!
xo