My Mom Cave vs. His Man Cave (with ECHOGEAR)
This post may contain affiliate links. Please see disclosures here.
Do you have one? Today I'm talking about my "mom cave" vs my husband's "man cave" and what makes them our own little unique retreats. This is a sponsored conversation written by me on behalf of ECHOGEAR. The opinions and text are all mine.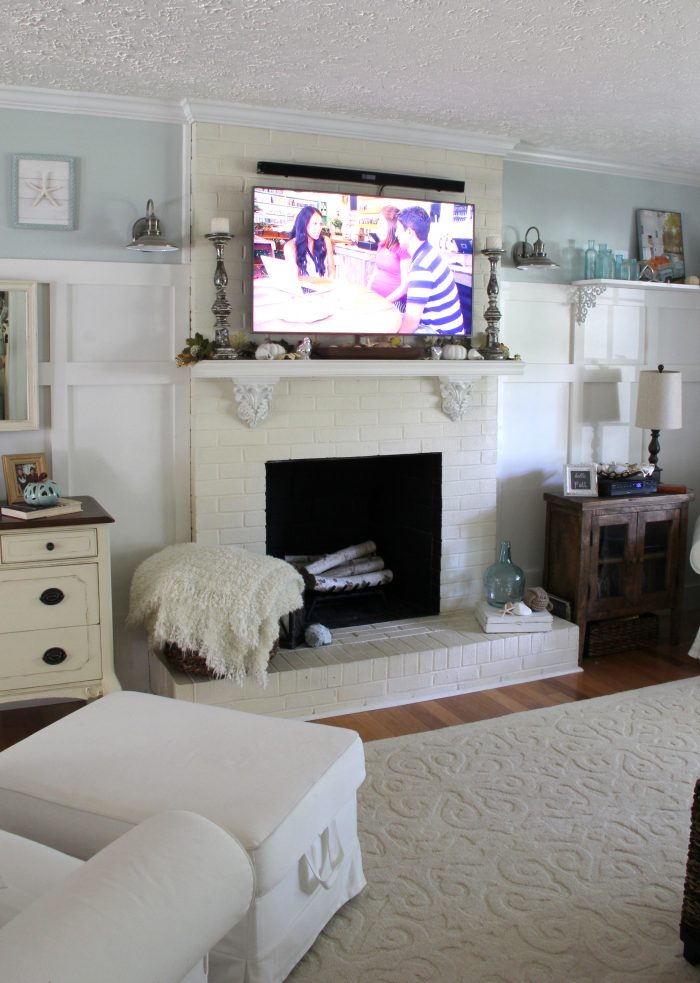 I can tell you right now that my retreat, or "mom cave" is right here in this room.
It's my comfy, cozy, go-to place to relax with a cup of tea and a warm blanket. (even in the summer!)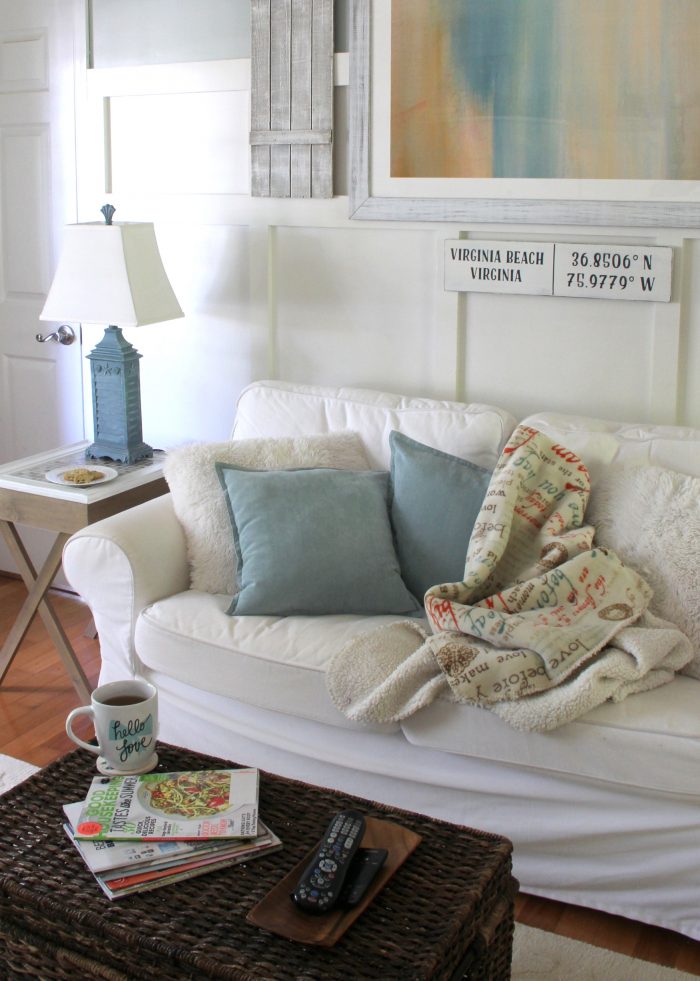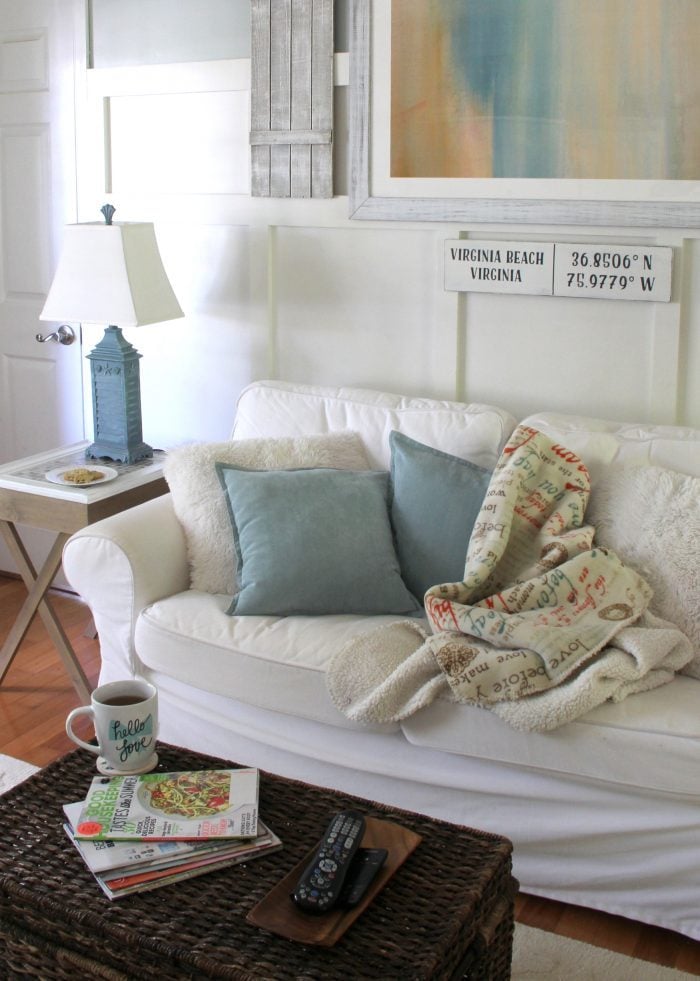 It's the comfiest spot in the house….and it's all mine! ;)
And you see what I'm watching there, don't ya?
We chose to mount the TV over the fireplace to save space in an otherwise oddly laid out room.
And I'm so happy we did. It's made all the difference in the world.
We originally had the TV in a huge wall unit that took up way too much space in this room.
Now we have a bright, open, airy space with the TV up and out of the way.
Perfect!
We also decided to go with a fixed mount because, well, we don't have 15 foot ceilings and didn't really feel the need for it to rotate side to side or tilt downwards, etc.
If we had taller ceilings or if we mounted it up any higher, a tilted mount would have been very nice feature!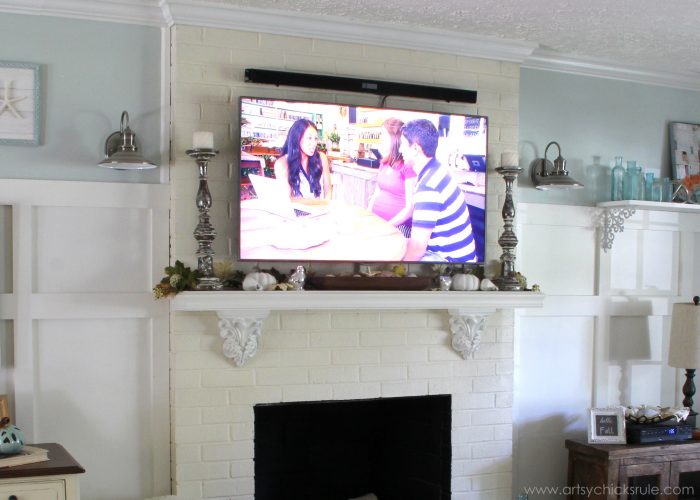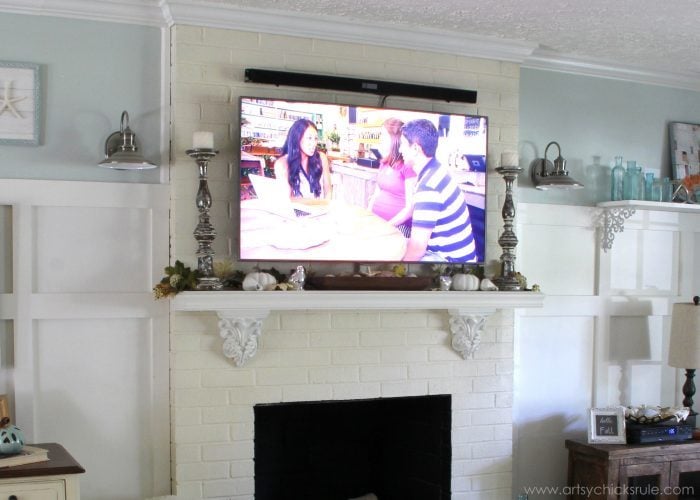 But ECHOGEAR, who happens to be a TV mount manufacturer that sells exclusively on Amazon, has you all set with fixed, full motion articulating or tilted mounts for the "everyday" man or woman.
No techy knowledge? No problem.
ECHOGEAR caters to the customer who wants to just set up their TV and get back to their daily lives.
And that comfy couch and blanket. ;) Am I right?
We are all busy so getting quickly back to our daily lives is a huge plus.
My husband's "man cave" is a little different than mine.
He's not as concerned with cozy, comfy, blankets and all that, all he needs is a place to put his feet up……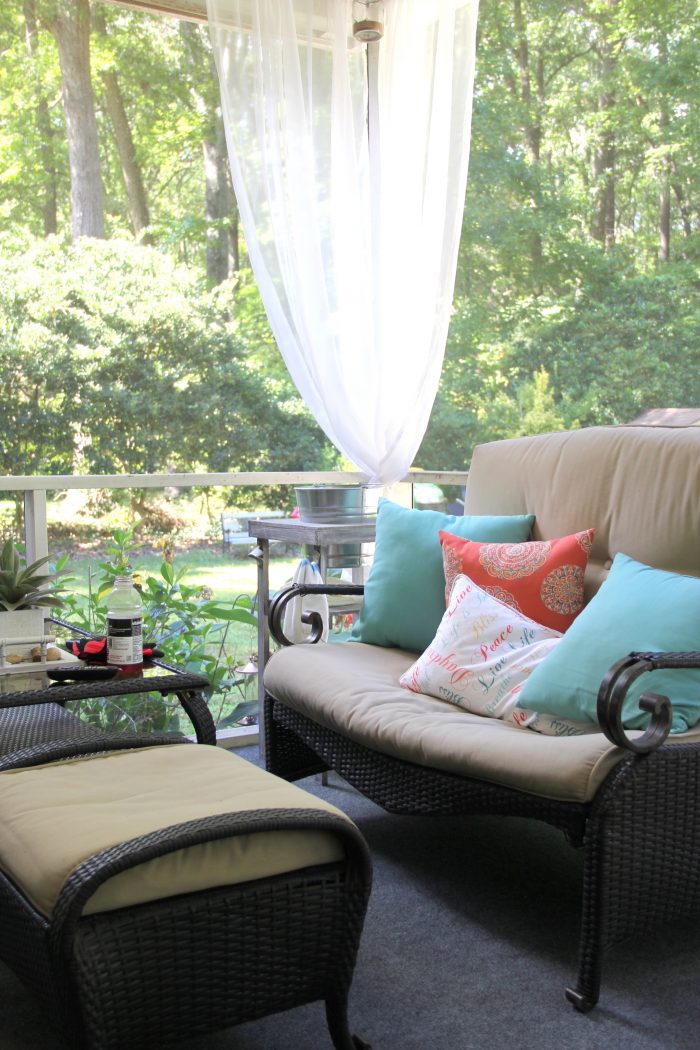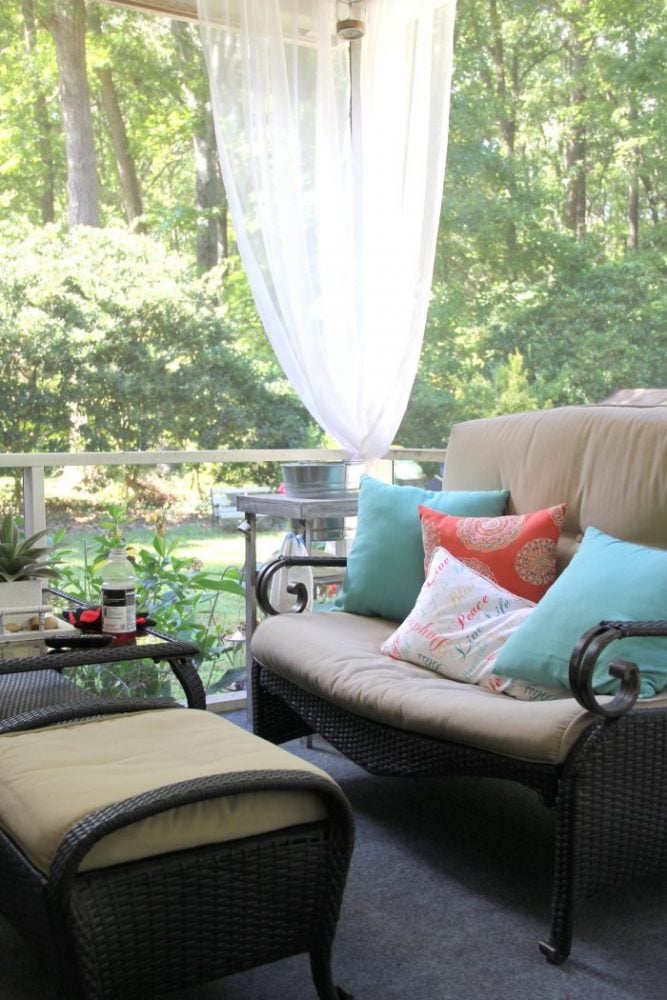 ….a game on the TV and he's a happy camper!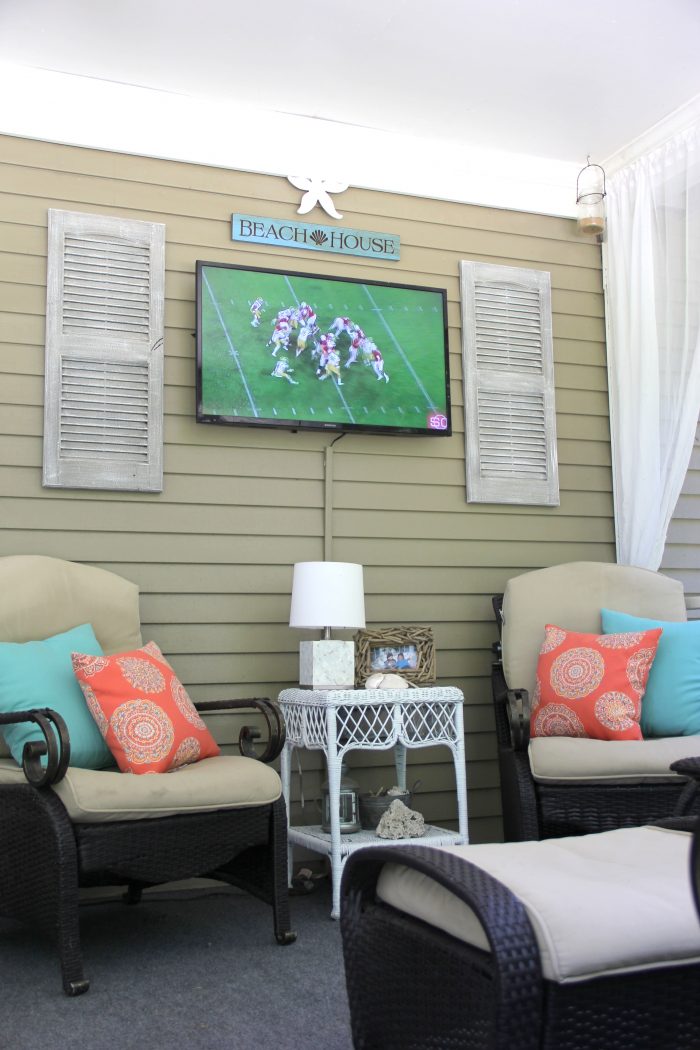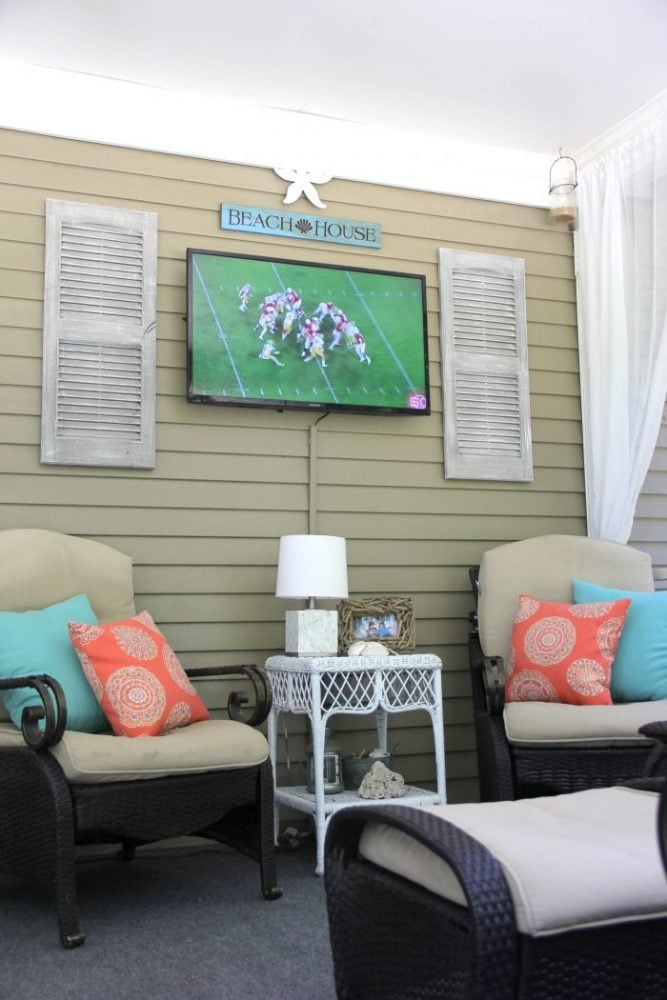 All set!
And guess what? Momma is happy she has her comfy space which means daddy is happy too. ;)
You can see we also chose to go with a fixed mount out here too for the exact same reasons we did in the family room.
If you were to install a TV in a corner, a full motion articulating mount by ECHOGEAR would be a good choice.
But if you're not sure which one is right for you or which one will fit your TV, you can hop on over to their Mountfinder Tool to see.
Pretty cool resource.
So what do you guys think? His cave or mine? I say mine, of course! ;)
Either way, he's got his place and I've got mine. Our own little retreats for some down time and a little recharging.
I think that's so important, don't you?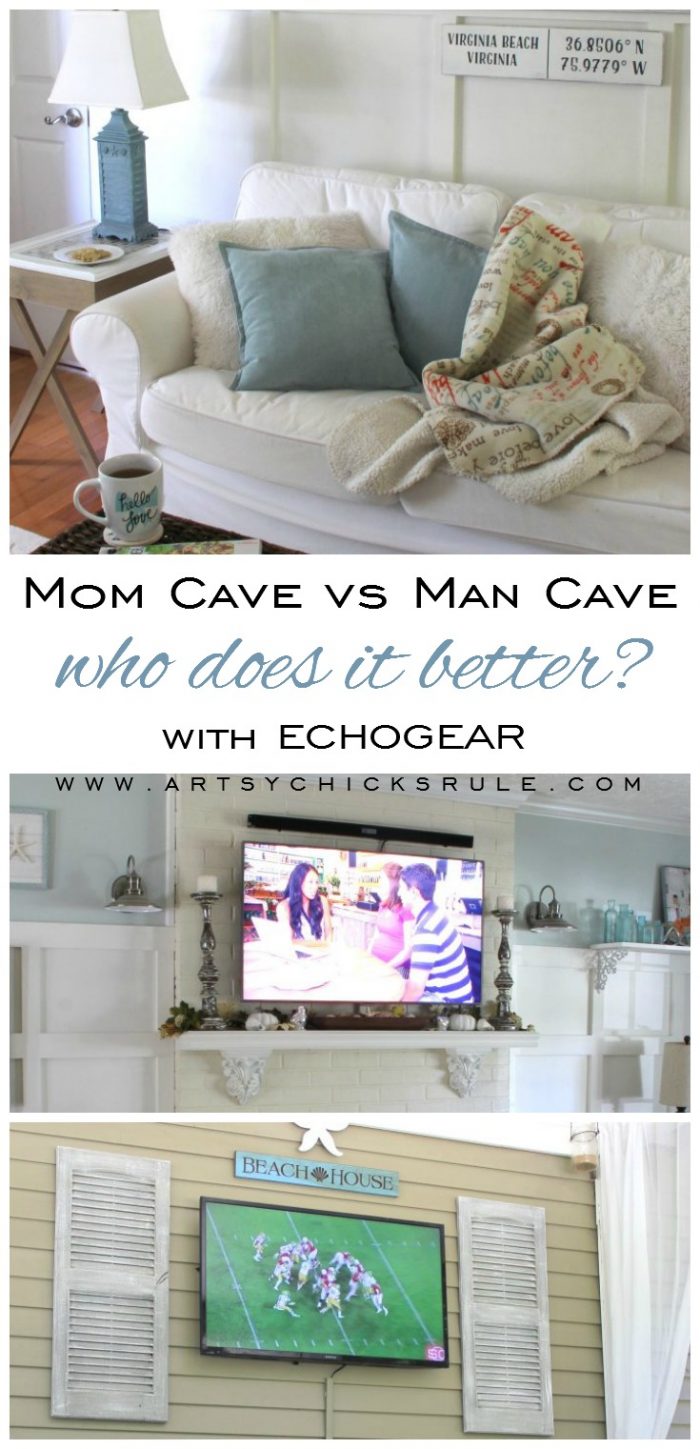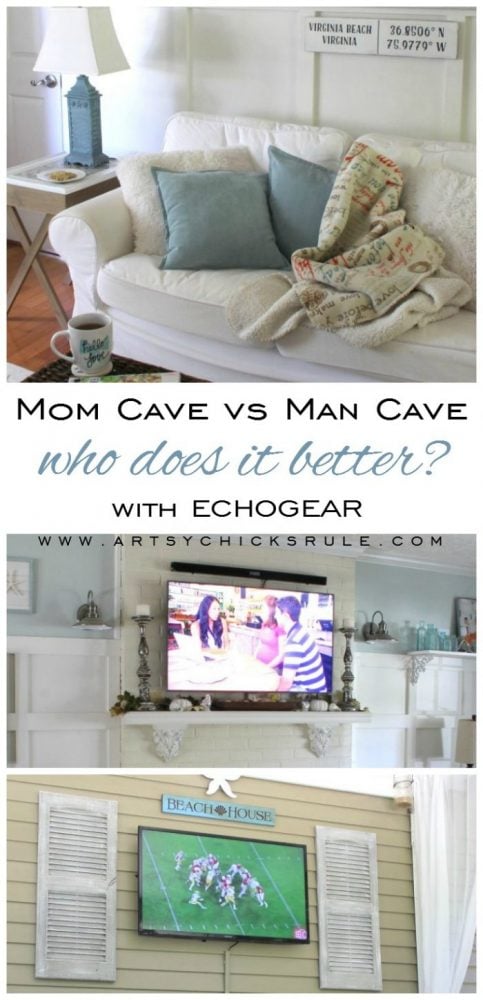 Want to know more about ECHOGEAR? Click here to visit their blog to learn more.
You can also find them on Facebook and Twitter too!