DIY Holiday Framed Ornament Wreath ( Welcome Home Tour)
This post may contain affiliate links. Please see disclosures here.
The holidays are a busy time of year. What better than to find simple, easy, and budget-friendly crafts for the holidays. Like this thrifty find turned holiday framed ornament wreath.
This post was updated Dec/2020
Framed Ornament Wreath…easy!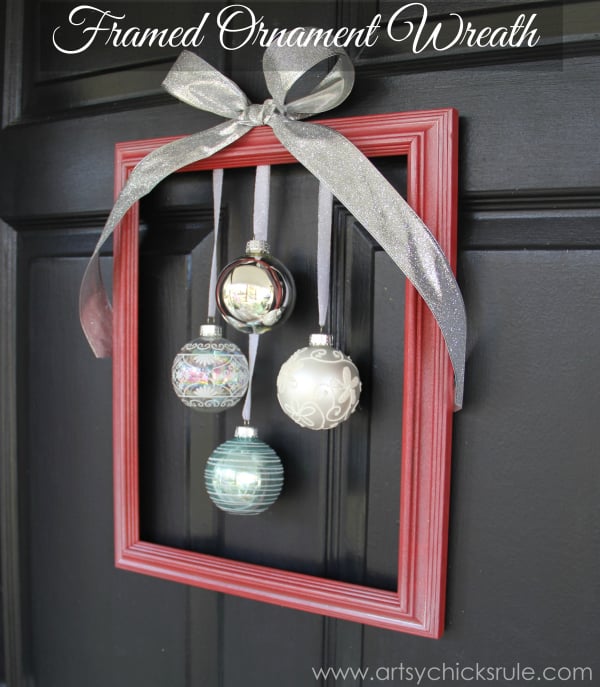 All week long my friends have been sharing beautiful and different ways they welcome guests to their homes during the holidays.
Today, I'm sharing with you something I made for my front door to welcome guests to our home…
…and a bit of our front porch that greets visitors as well in the "Welcome Home Tour".
How To Make This Framed Ornament Wreath..so simple!
I picked up an old framed print at the thrift store a while back…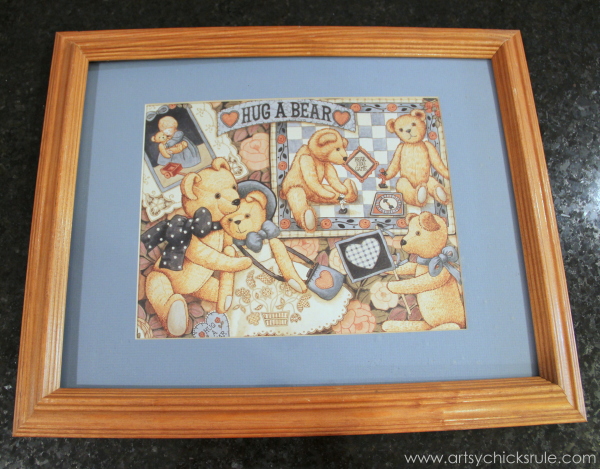 It's always interesting the things you find inside.
This was a page from a calendar someone framed.
(the other side is the bear print) You just never know!
That's the fun of thrifting.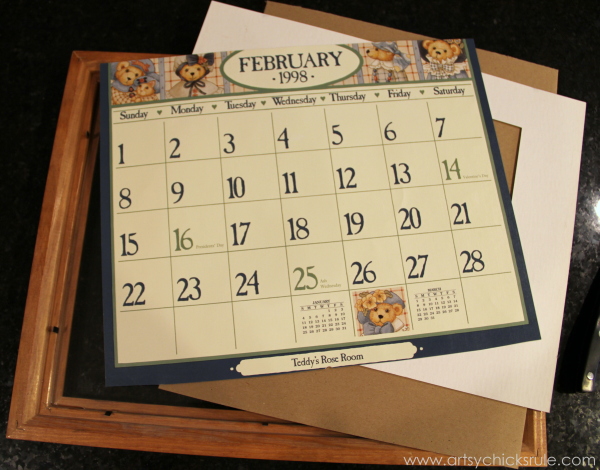 I painted the frame red.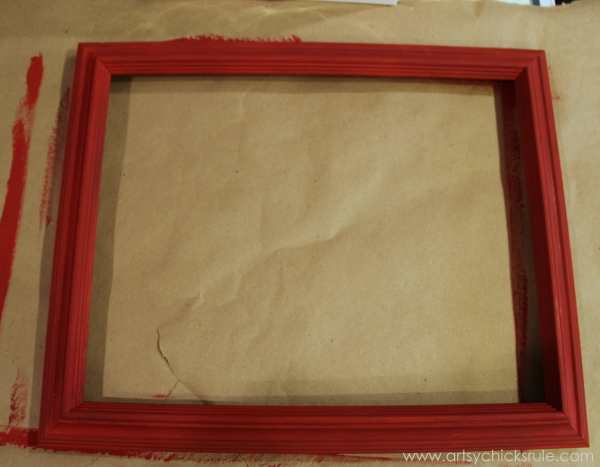 And then sprayed it with the pearly glaze I've been using a lot this season.
This…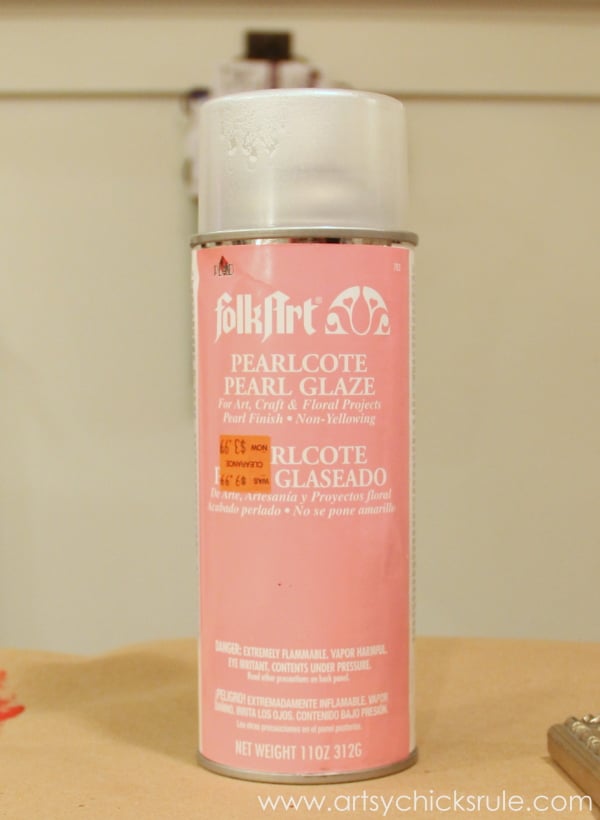 (I can no longer find this but this one is similar)
And here it is sprayed…it just gives the slightest of glimmers/shimmers.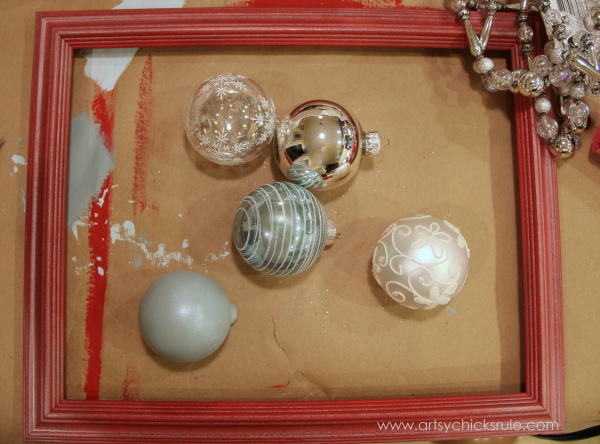 I laid out the ornaments to see which I'd use. I had thought I wanted an odd number but I ended up with four because I liked the way that looked best.
I used a sparkly white ribbon and stapled it to the back of the frame as shown…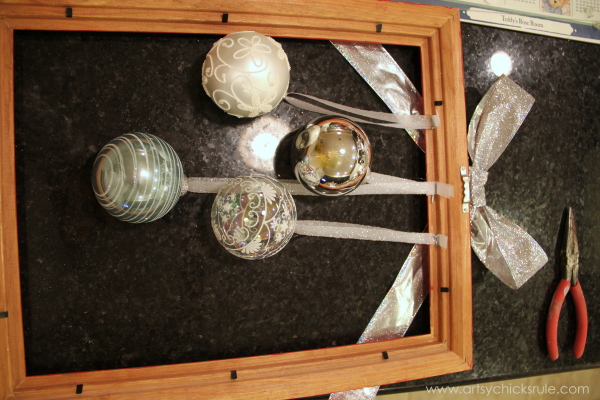 Pretty simple! Just like I like it! ;)
I decided to do a very simple bow on top.
I wanted it to look like a present…and I think it does.
And again, the framed ornament wreath from the front all finished up…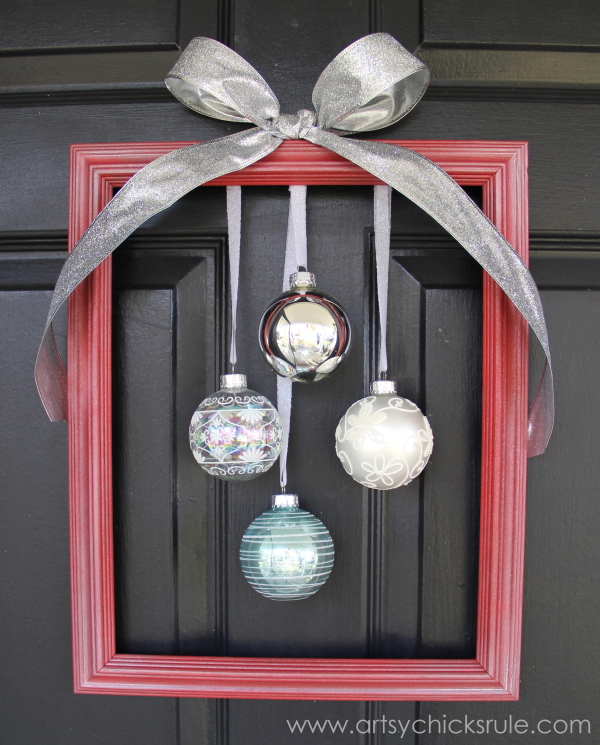 I hot glued the bow on top…..and I was done.
So easy and thrifty! Love that.
My first guests who saw it happened to be my sister in law and brother in law this past weekend.
She loved it, so it passed the guest test!
I also decorated a little on the front porch to welcome guests too.
Like my hall tree (you can read about that project here — Front Porch Decor – Hall Tree) on the front porch.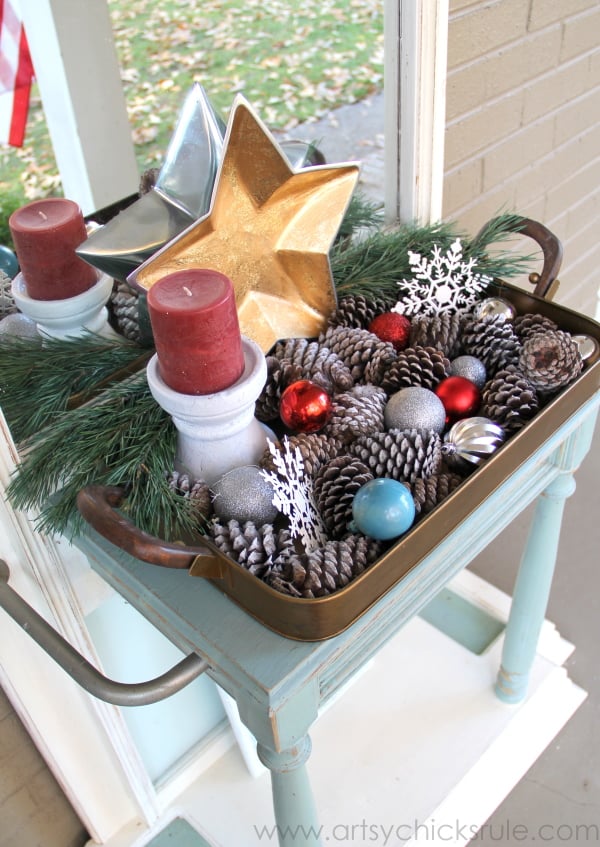 All thrifty finds.
The pine cones came from the woods in my back yard.
I sprayed them white and used them in this display. (actually, those are from last year)
The candle stand…thrift store and painted. (used last year on my mantel-2013)
The tray…Target, broken (I fixed it) and on clearance. (I used it in my kitchen last year for the holidays)
And the star dish is new this year. To me…it came from the thrift store too.
Isn't it pretty?
The left side of my porch has my rockers.
I got them at a flea market a couple of years ago. $50 for the pair…great deal!
Santa hat…came from the thrift store this year.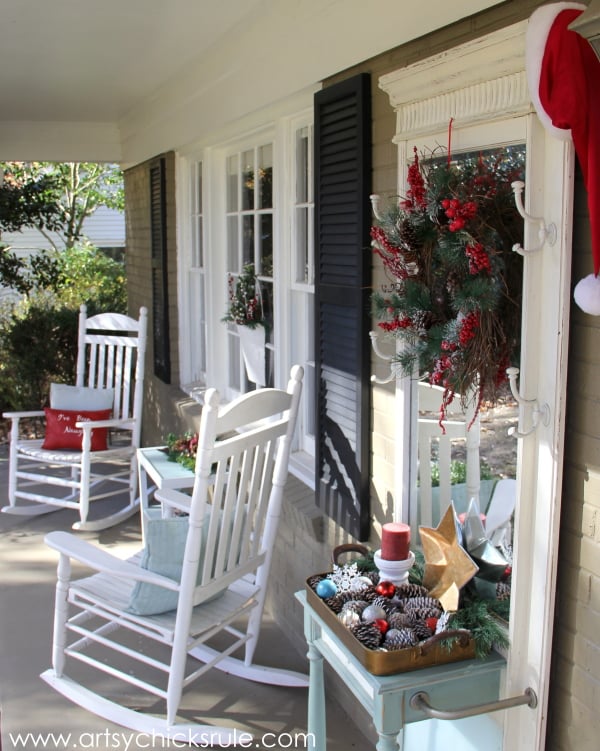 I kept with my teal & red theme throughout the entire house, even out here, this year.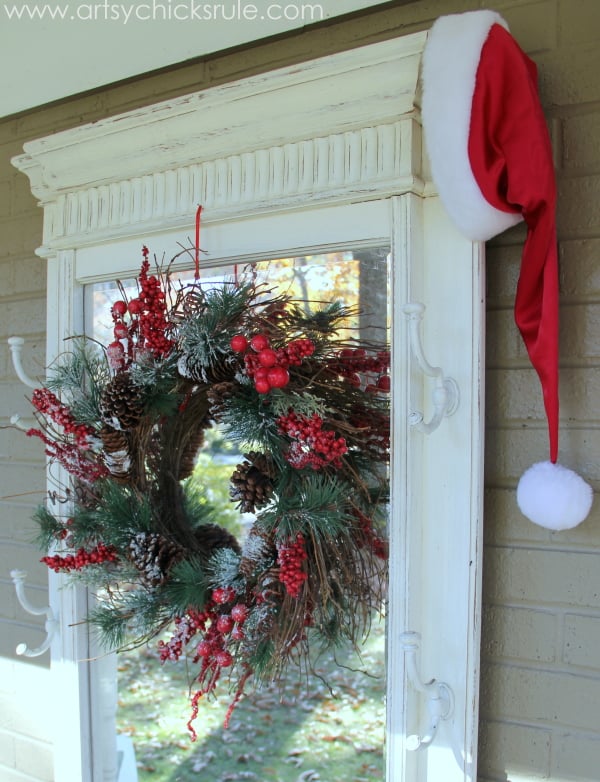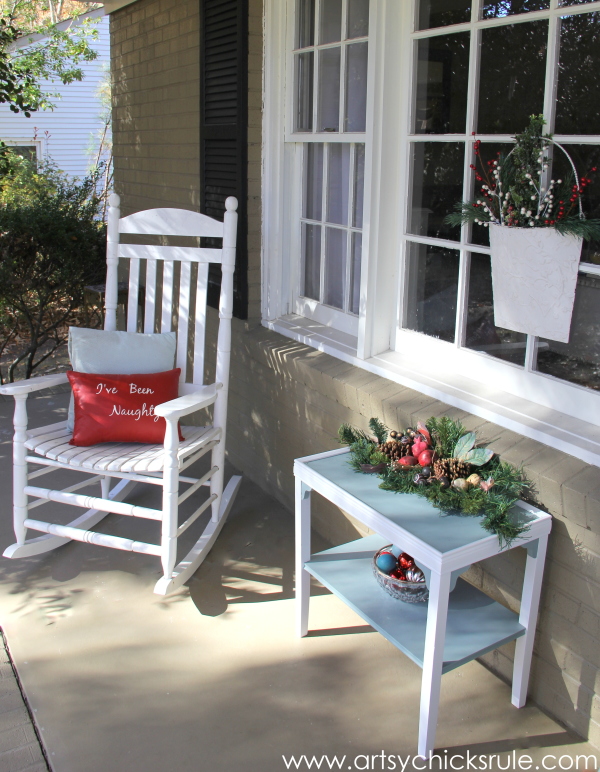 And my "Santa Stops Here" sign I painted a few years ago.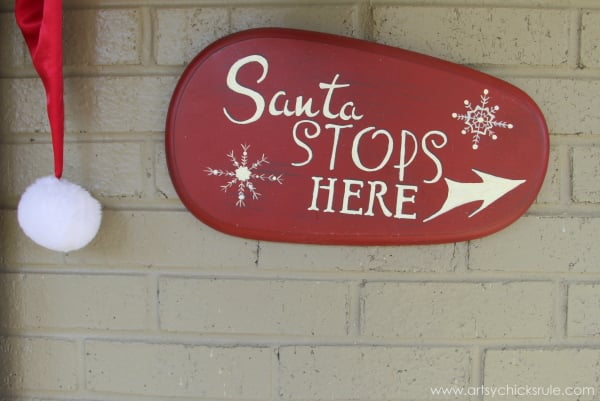 Just in case anyone wanted to know.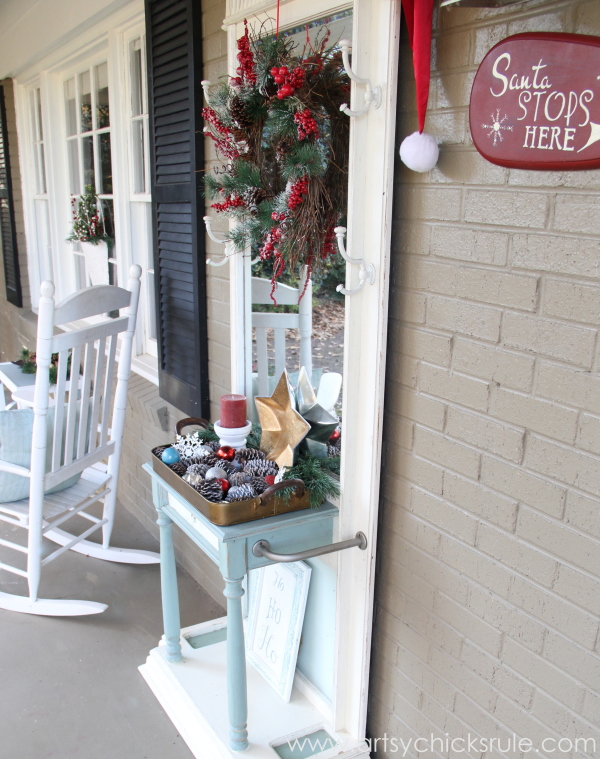 I love decorating my "hall" tree on the front porch for every season.
It's a great space for it.
Sadly, as I was decorating, it didn't feel much like Christmas…it was 70 degrees! Crazy weather.
I hate cold weather (hate!) but it must be a little chilly, at least, in the month of December.
And last but definitely not least, my sweetie, Lexi girl, in her favorite spot to be when I have the front door open.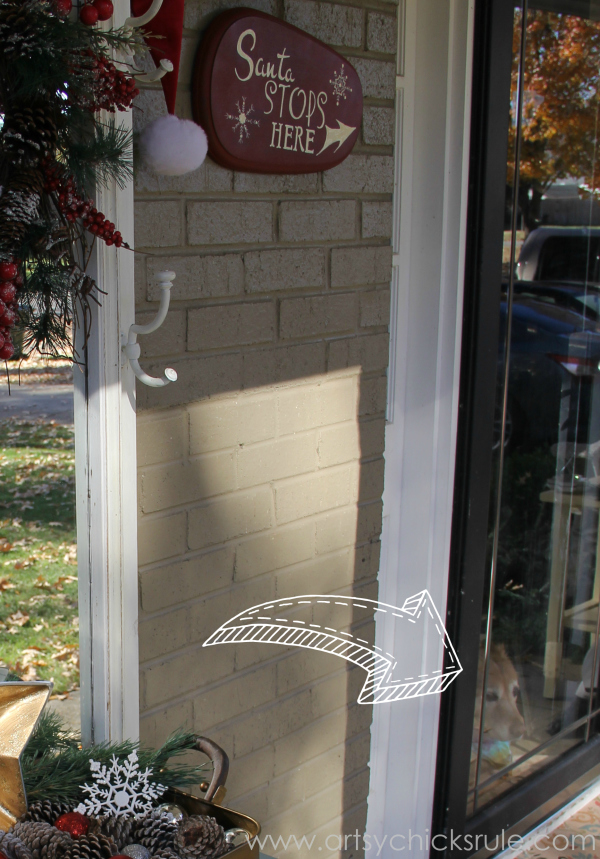 She likes to keep an eye on everything…..and bark when anyone or everyone walks by.
Which happens a lot in this neighborhood.
But that's okay, she's just protecting her family.
Love her.
Pin it to save it!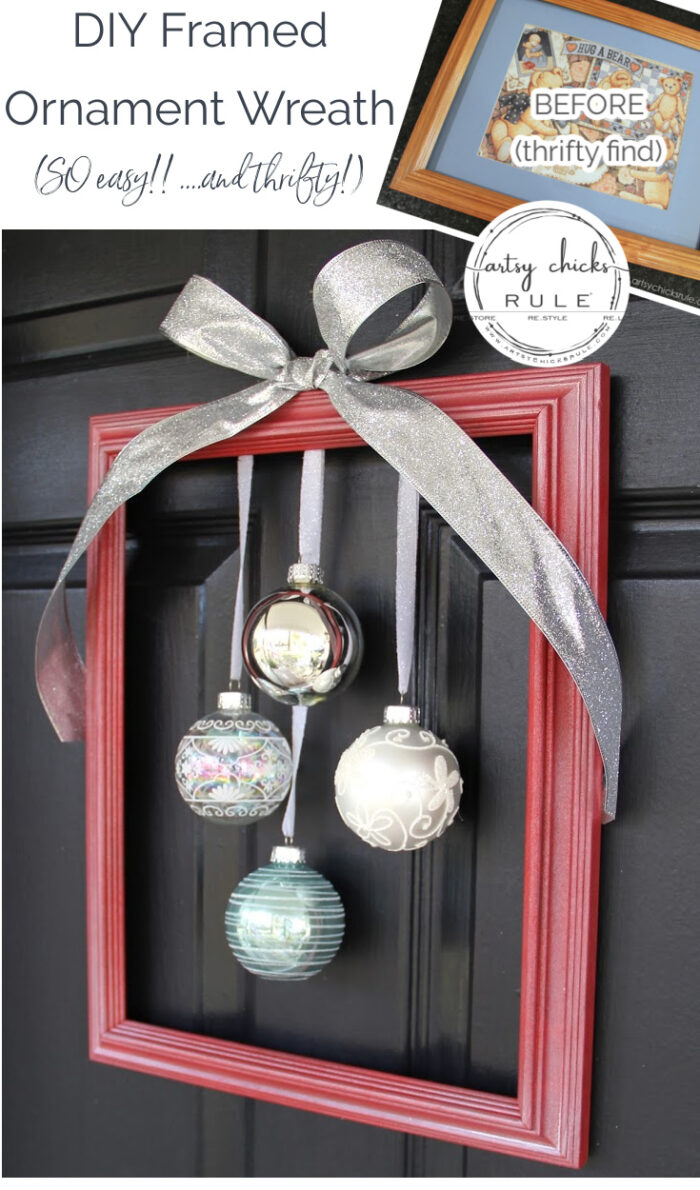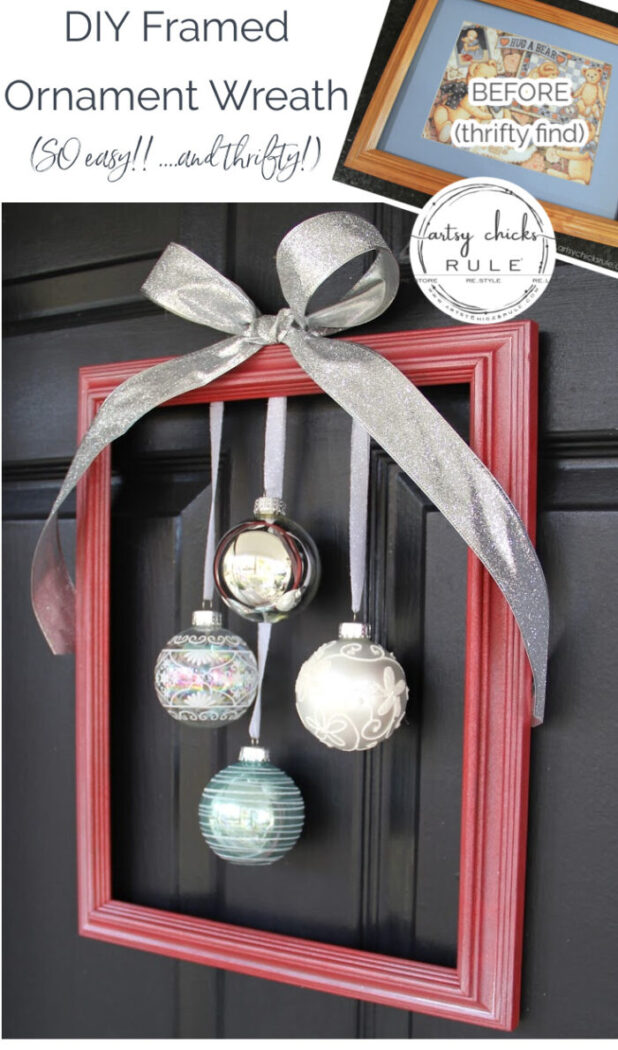 So that is how we welcome guests to our home. Well, minus the barking dog, of course. (no, that does happen ;) )
Be sure to see how the rest of my friends welcome you during the holiday season below!
xo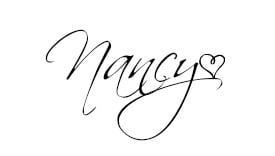 You may also like this project: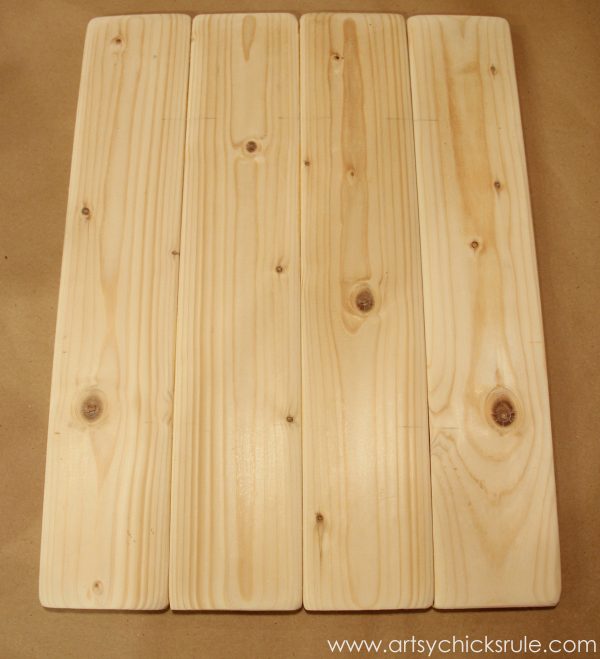 See it here >>> Merry Christmas Sign w/Deer Silhouette
Monday
All Things Heart and Home , Restoration Redoux , Sweet Pea
Tuesday
Girl in the Garage , Setting for Four , What Meegan Makes , Cedar Hill Farmhouse , Simply Fresh Vintage
Wednesday
Confessions of a Serial DIYer , Shabby Art Boutique , Mrs. Hines' Class , Our Southern Home
Thursday
White Lace Cottage, Artsy Chicks Rule , Fresh Idea Studio, Post Cards From the Ridge , Petticoat Junktion
Friday
Beyond the Picket Fence , House on the Way, Lilacs and Longhorns, Serendipity Refined, Unskinny Boppy