Hope you all had a fabulous Thanksgiving!! As of midnight, it's officially "BLACK FRIDAY", shopping mecca day of the year.
Are you a Black Friday shopper? I'm not much of one myself….unless it's online shopping.
Does that count? I think so.
And it's my favorite way. :)
This is a sponsored post written by me on behalf of, and compensation provided by, Silhouette America.  All opinions are 100% my own. 
…………………………………………………………………………………………………..
Here's a little something I recently made for my home, for the holidays, with my Silhouette Cameo.
You can find it here >>> Silhouette Cameo Bundle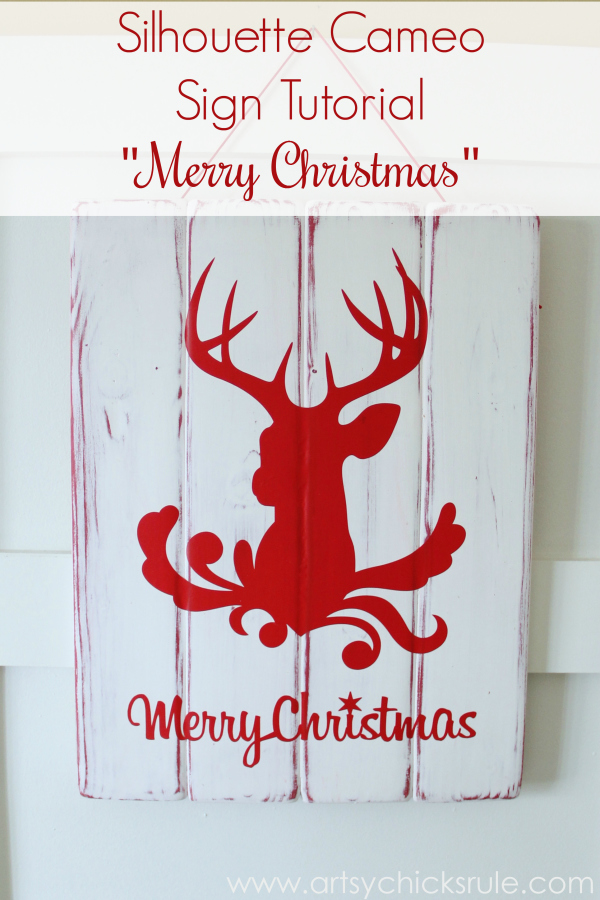 This Silhouette Merry Christmas Sign.
I'm loving it! So bright and festive.
I love that I can create, load, hit start and viola! DONE.
What can be better than that? 
And the design choices are pretty endless. They have tons online in the design studio and you can also create your own.
I got the ones I used for this project from the online design studio.
The "Deer Florish" and "Merry Christmas".
And there are so many more to choose from.
I have to say, the instant gratification of getting this project completed quickly and simply can't be beat.
Now on to my simple tutorial.
First I picked out my designs…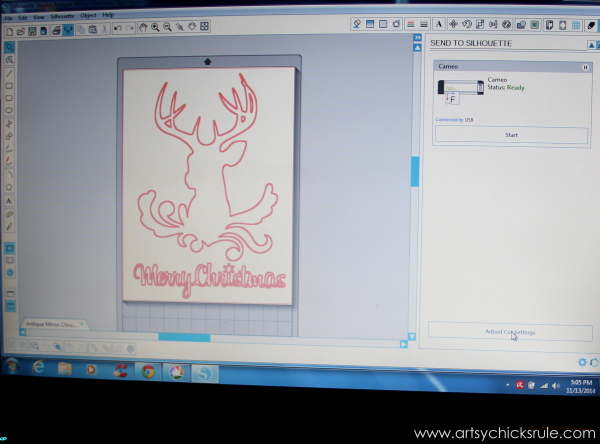 ..and then used their new red adhesive vinyl.
After my design was done cutting, I set it to the side while I prepared the base.
For the base, I started out with four boards all cut to the same length and glued them together.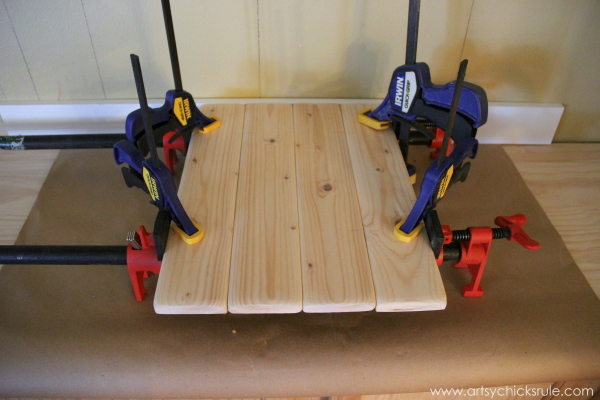 Once the boards were dry I painted them with a base coat of red paint.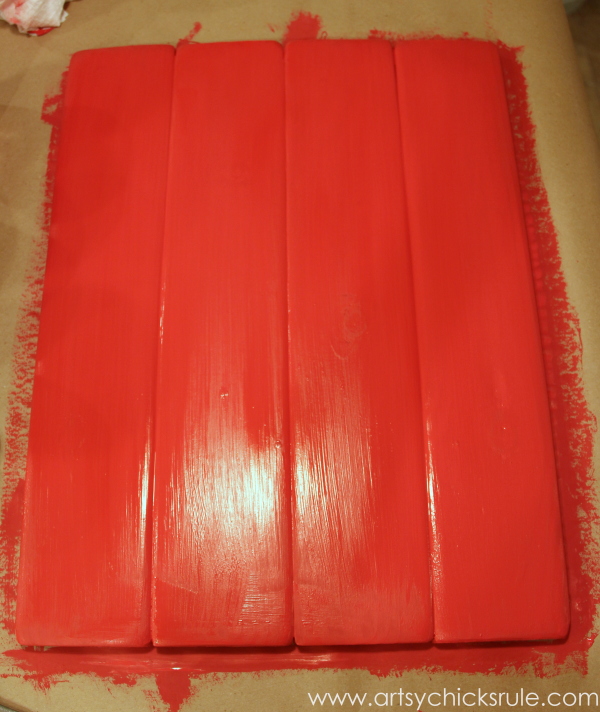 Followed by white….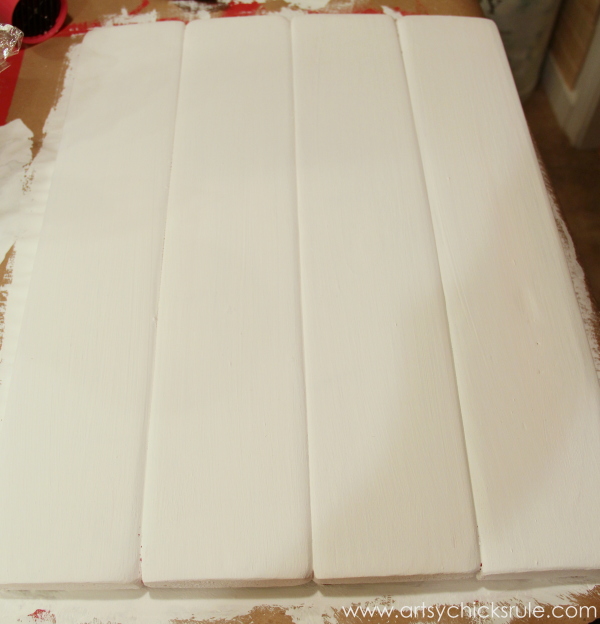 I removed the excess vinyl from the design I cut earlier, as shown below.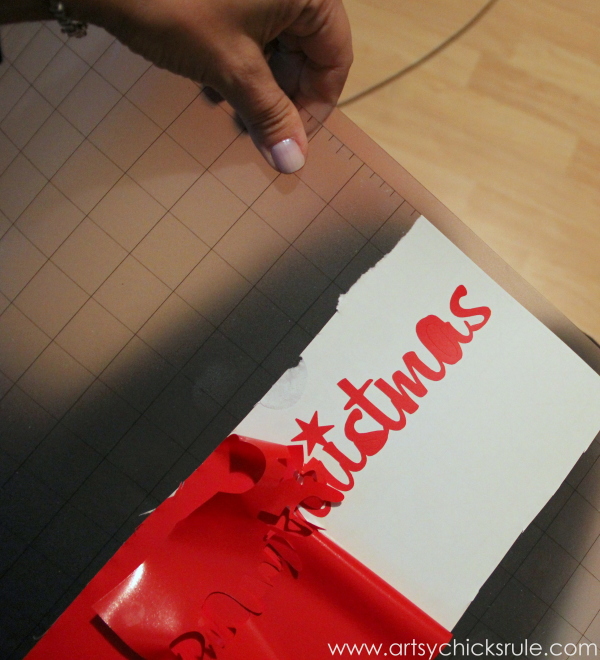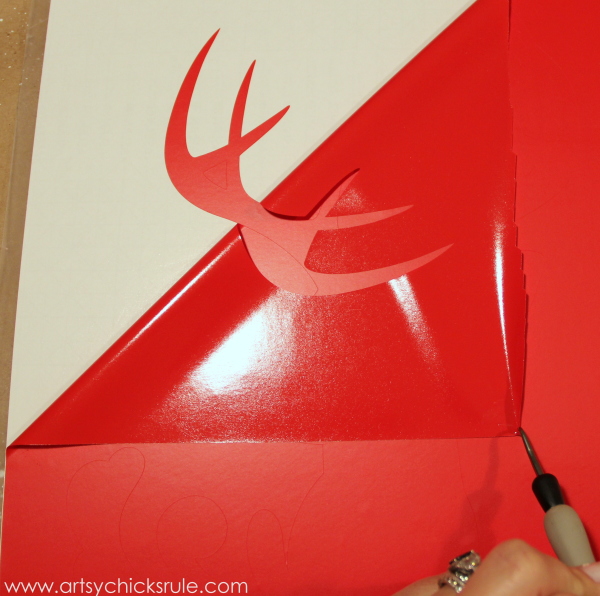 After that, I applied the "Transfer Paper" over top of the entire design and pulled away the backing.
(the design is now stuck to the transfer paper)
Next I laid the design down onto my prepared board to transfer it.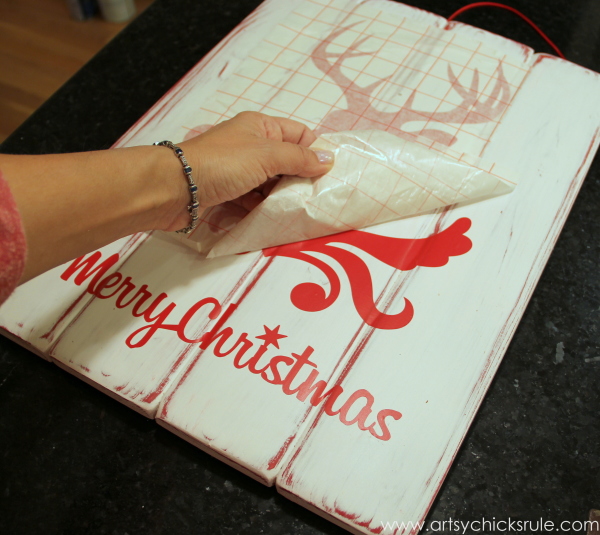 Peel away the transfer paper and you are done!
So easy. 
I had considered putting this vinyl design onto a mirror at first (which would have been super simple) but decided I wanted the distressed wood look instead.
But that is another option!
To hang, I simply tied knots in the end of red rope and stapled to the back.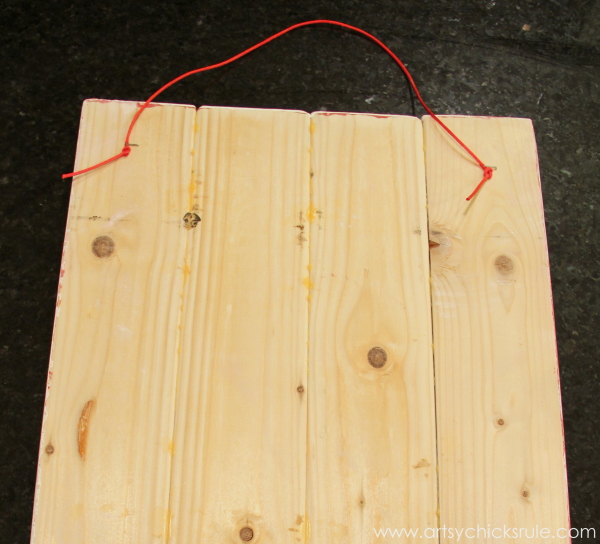 All finished and on the wall in my Family Room…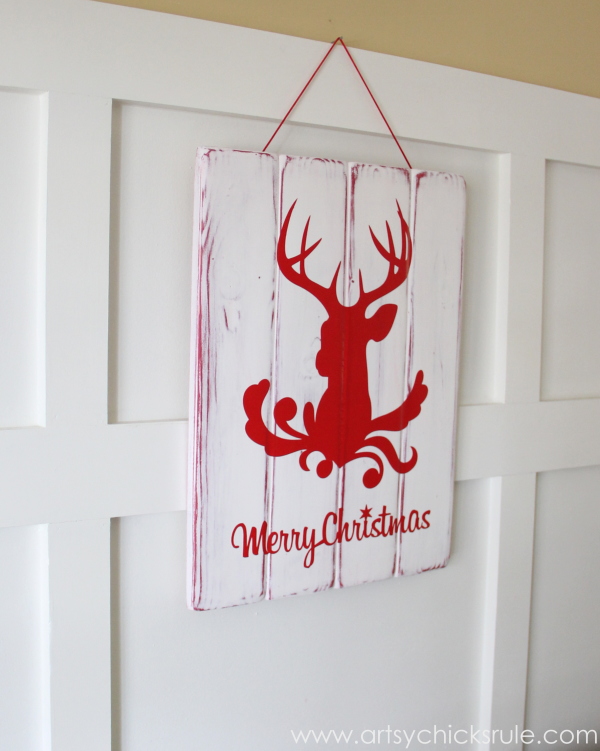 And greeting visitors outside, on the hall tree, on my front porch.
I haven't quite decided where I'll put it yet
I'm still doing a bit of Christmas decorating, so we will see.
Love it? PIN it to save it!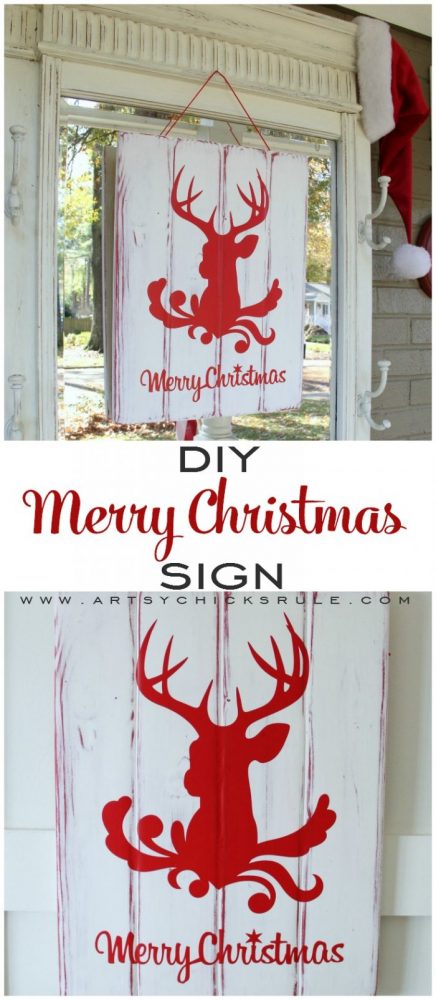 Want to see another great project I created recently with my Silhouette Cameo?
This "Gather" sign for my kitchen….details here–> Gather Sign.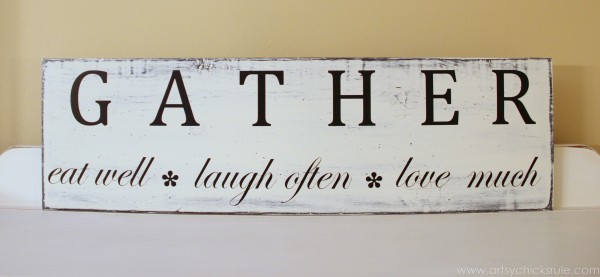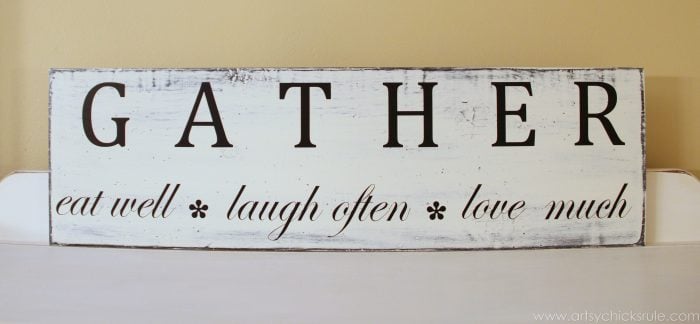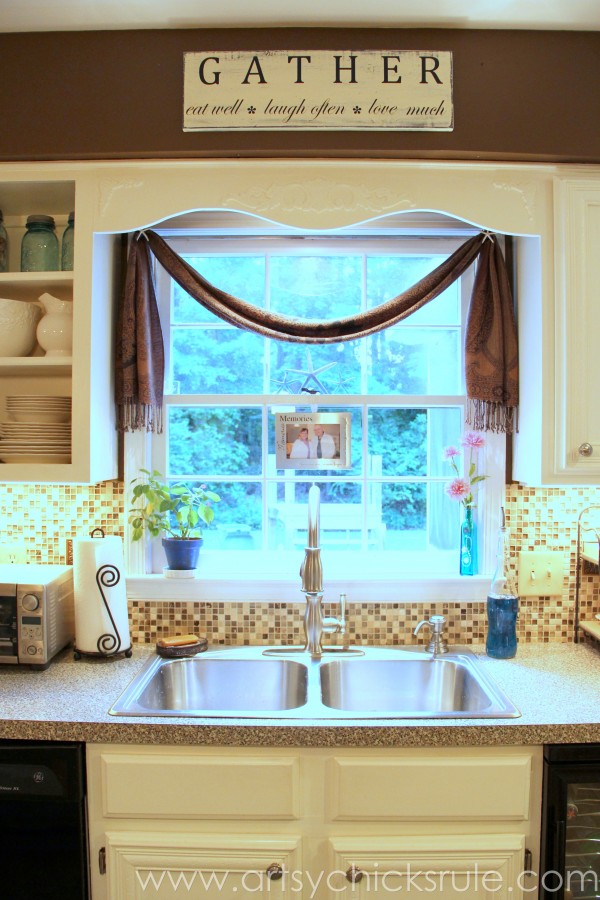 Happy Weekend to you!!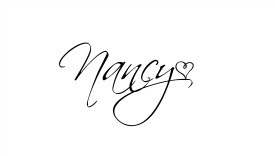 Follow Along Here!