Thrifty Frame Turned Coastal Art
This post may contain affiliate links. Please see disclosures here.
Speaking of budget friendly decorating, you can not only do it with furniture, but with decor too! Like this old frame turned pretty coastal art.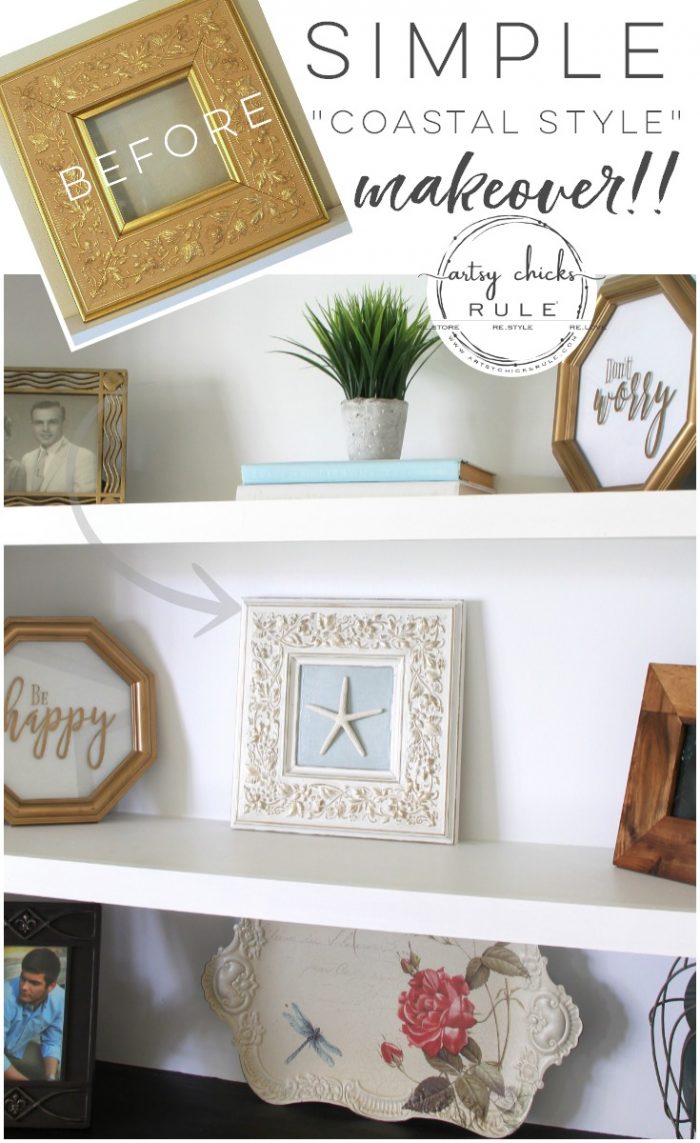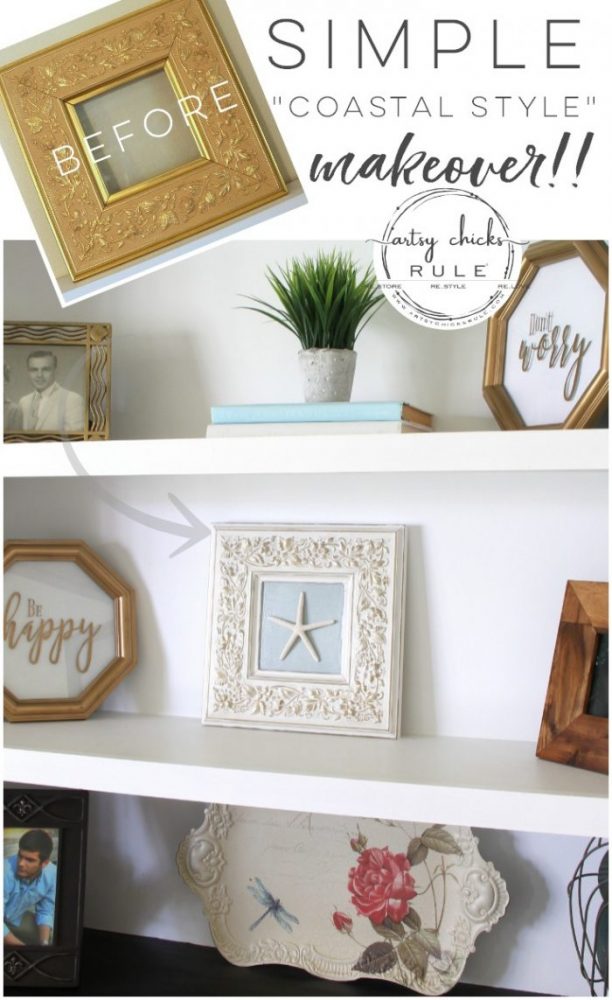 I love to share how I've repurposed something I picked up from the thrift store.
It's fun thinking about and coming up with a new use for pretty things I find.
Like this frame I turned into Coastal Art…..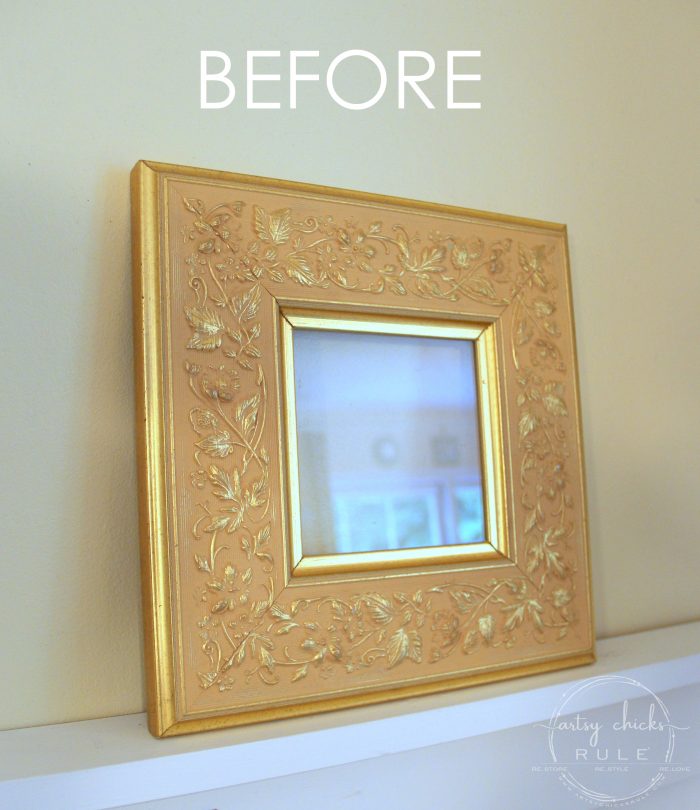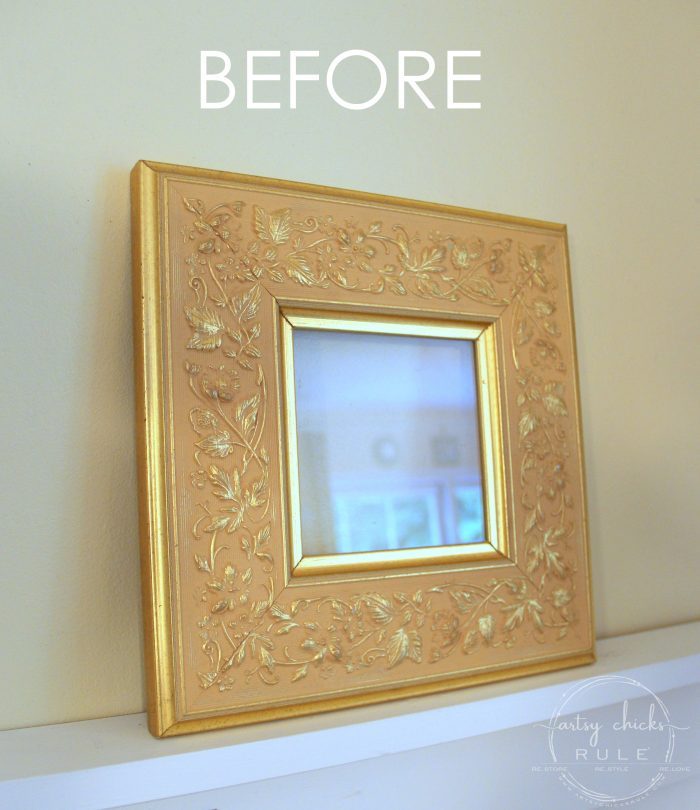 It's really pretty as-is, so alone it was a great find!
But I envisioned something more fitting for my home.
I loved the detail on the frame but it was sort of lost in the gold. Nothing really stood out.
So I painted it…..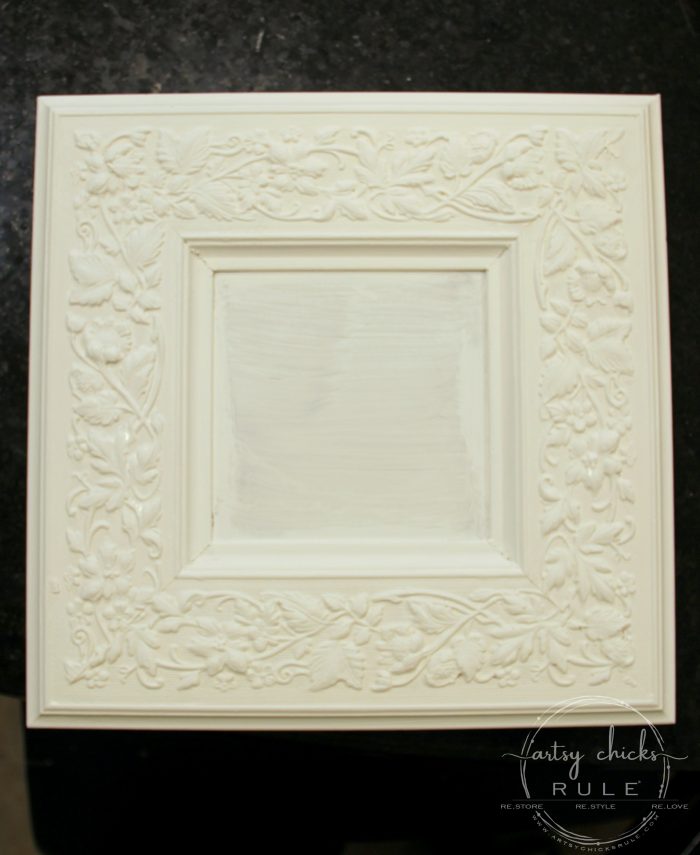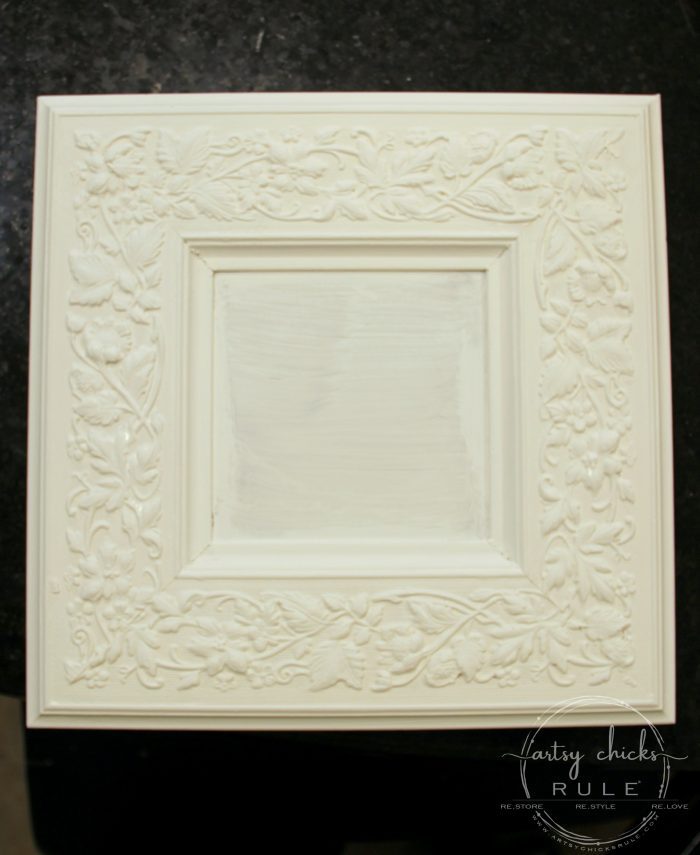 …with Chalk Paint. I was planning to rub away the paint from those high points and Chalk Paint makes it SO easy.
With regular paint, you'd have to sand and then I'd risk also sanding away the gold finish.
We don't want that!
To do this, get a slightly damp rag and gently wipe away at the high points to remove the paint.
This works so very nicely! And perfect for when you have a finish underneath that you don't want to ruin but you'd like it to show through.
Sadly, I didn't feel like that pretty gold underneath was bold enough to really stand out after rubbing away the paint, so I added a bit of gilder's paste.
Much better! It need a little more oomph, don't you think?
You know I love that stuff.
I used it on my "Faux Patina" tutorial and my "Faux Verdigris" tutorial. Great stuff!
You can find it here, Gilder's Paste.
Then I painted the center (the glass) with Duck Egg Blue Chalk Paint.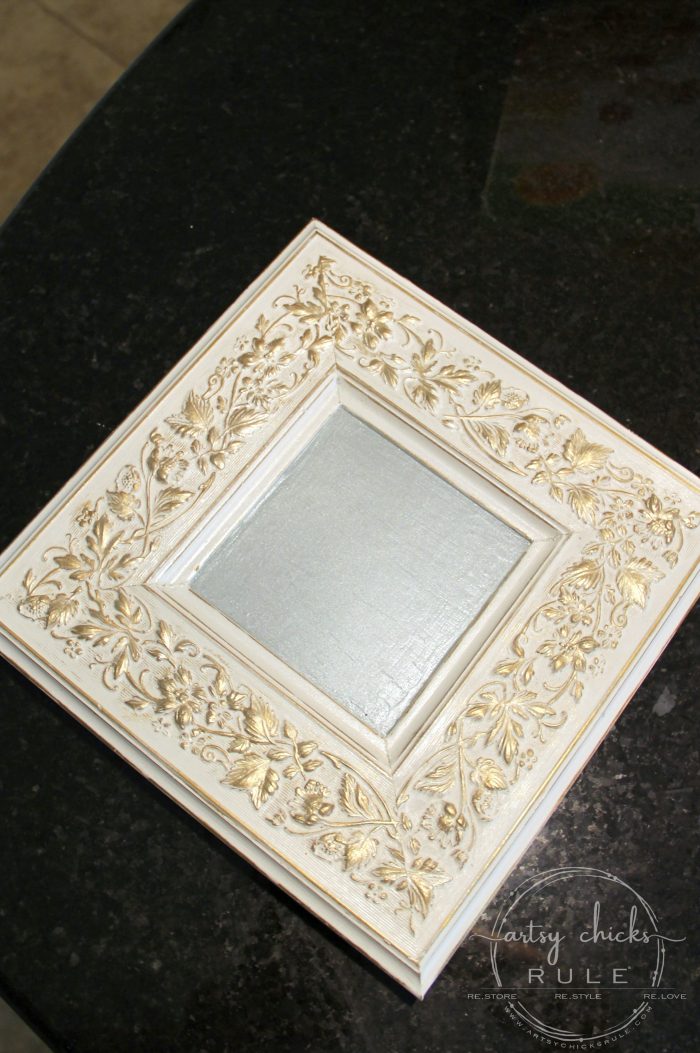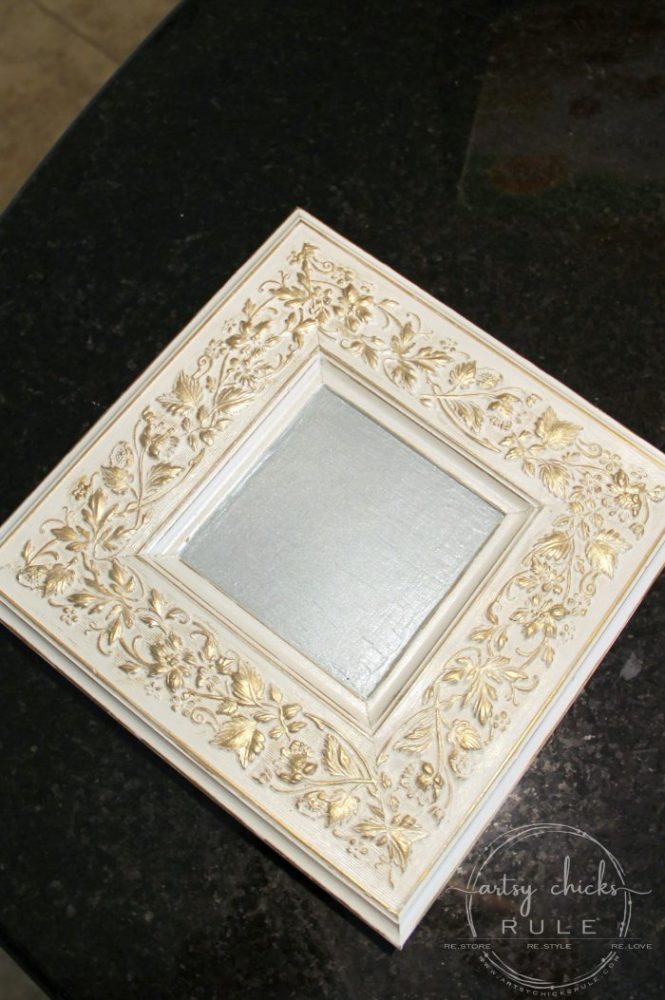 I actually applied several coats and then dried with a hair dryer so it would crack a bit.
I didn't want it smooth (like the glass it was). I wanted it to have a bit of texture.
Drying with a hair dryer quickly will usually give you nice cracks. (especially if you apply it a little thickly)
After that was good and dry I gave it a quick spray with the Pearl coat spray paint I have.
I don't think they make this anymore. Pity!! It's so pretty.
I used it, and you can see it here in –> this post.
Once that was dry, I glued the starfish to the center using E6000 glue.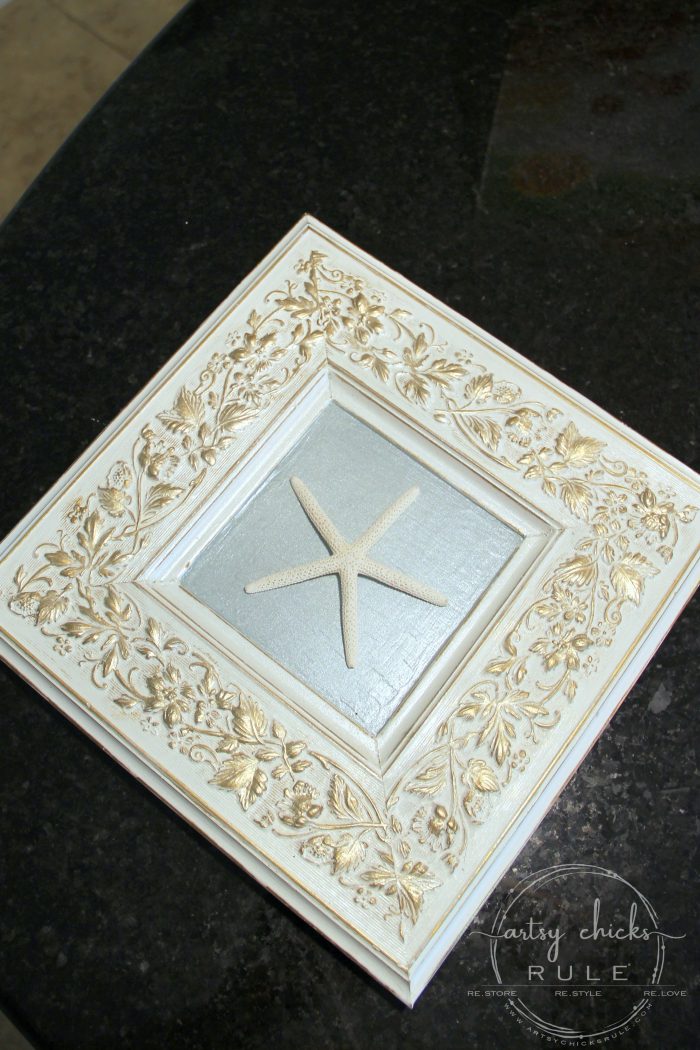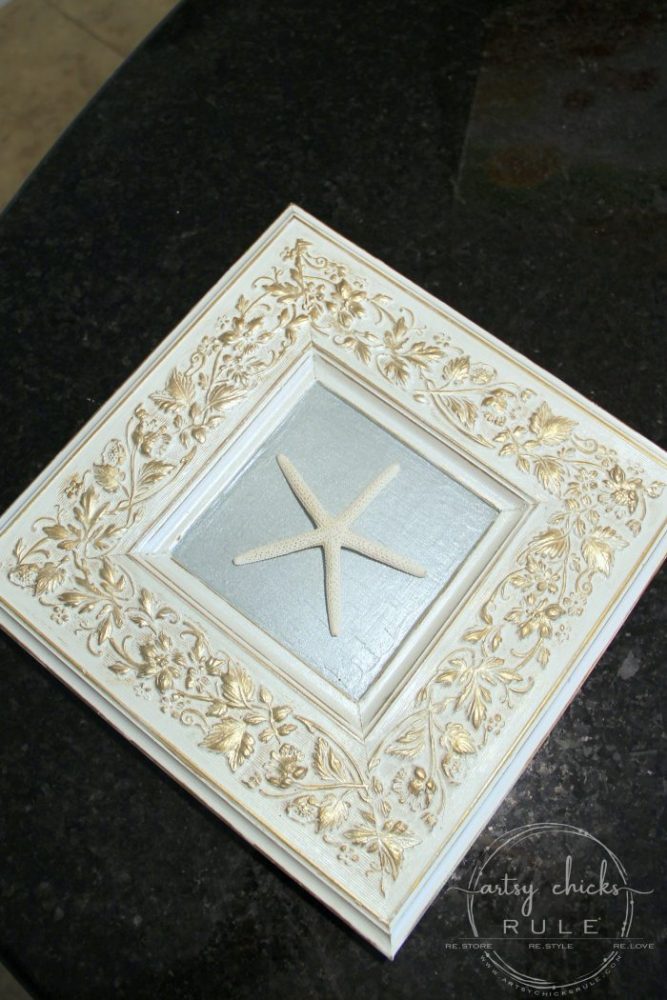 That's it! Coastal art for your home in a snap.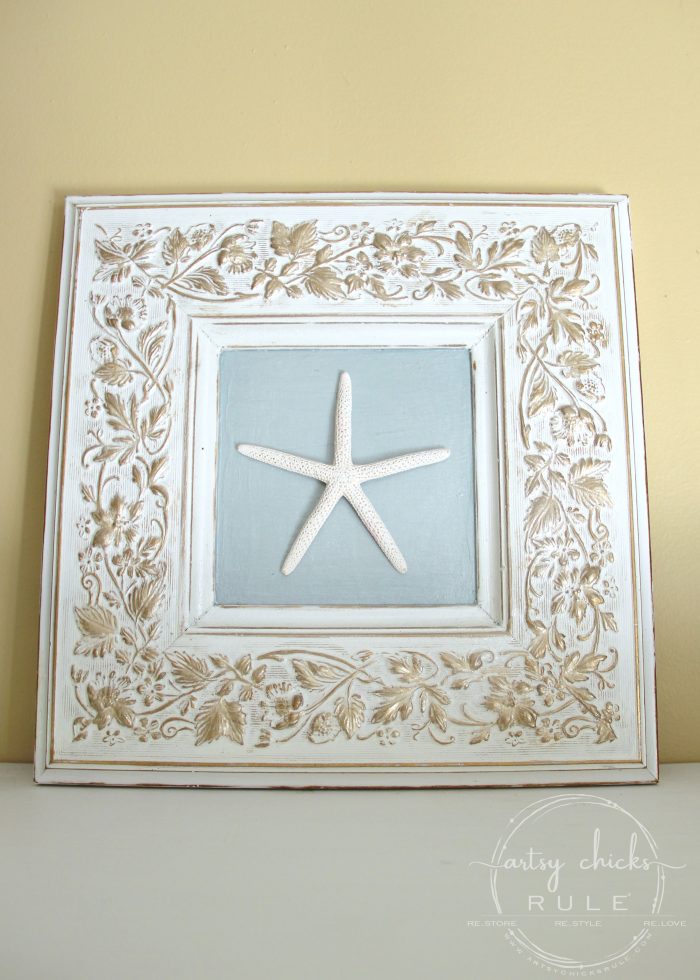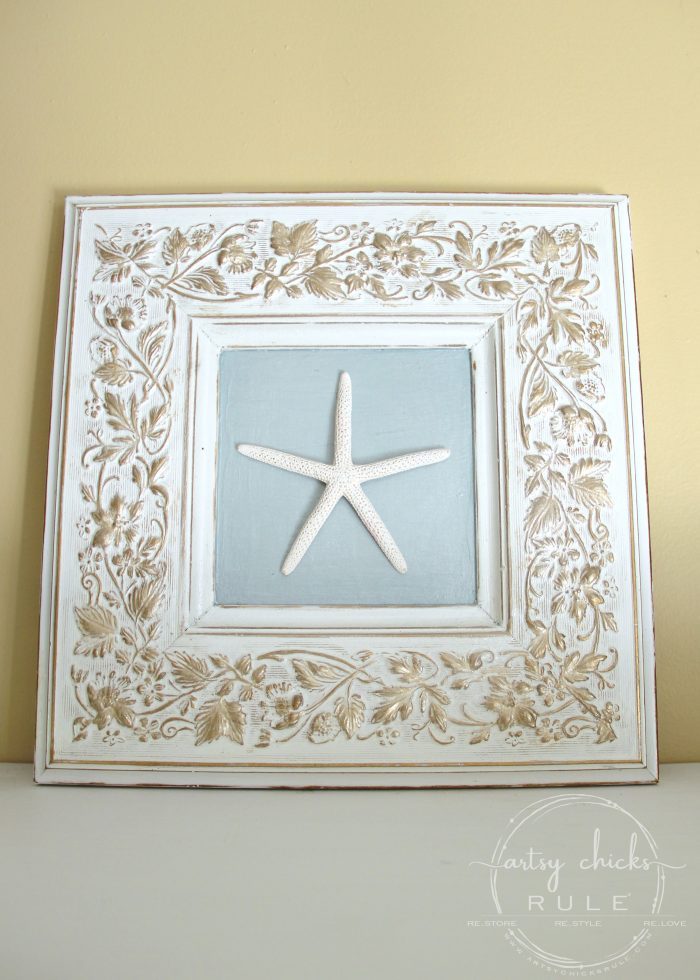 Really simple makeover…anyone can do.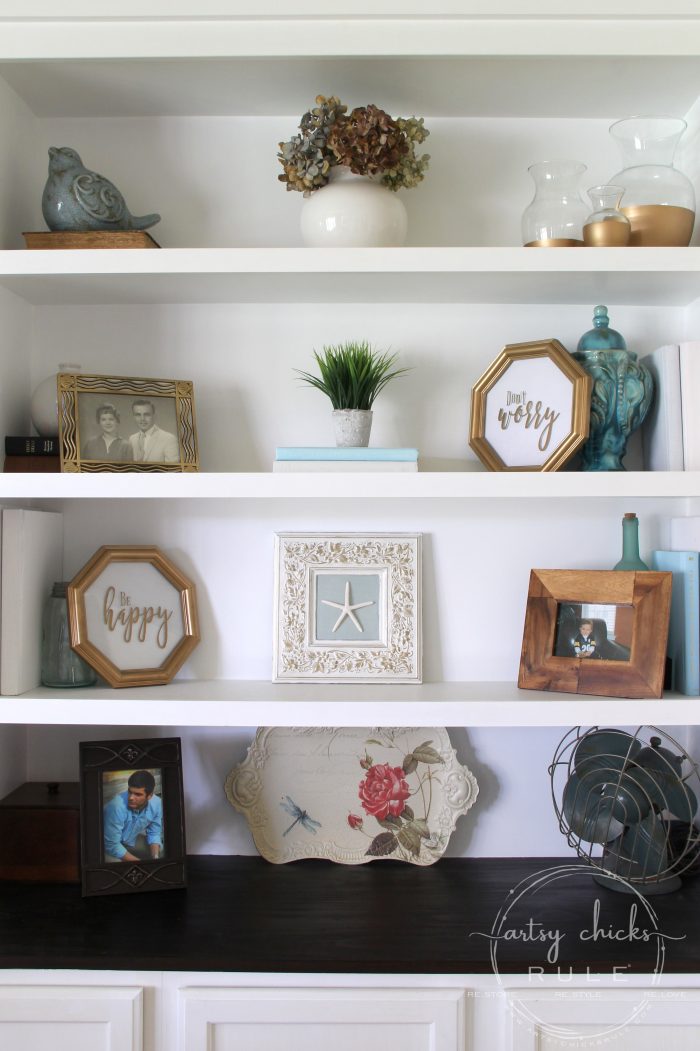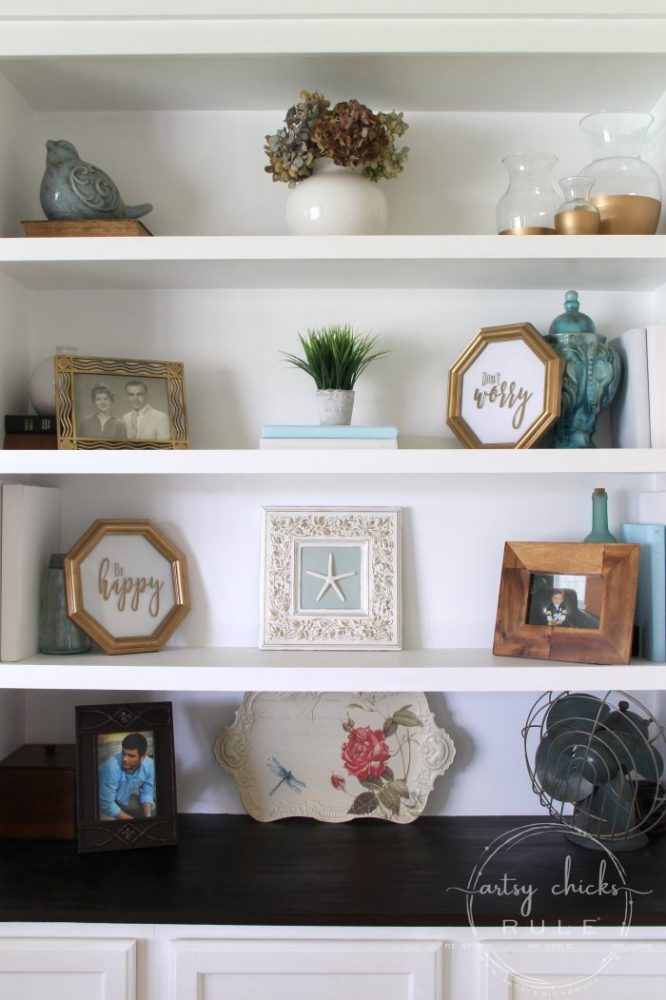 And doesn't that detail just stand out like crazy now? They were mostly missed before.
I love the sweet hint of gold…perfect.
Would look pretty sitting on a shelf like this, or hanging on the wall.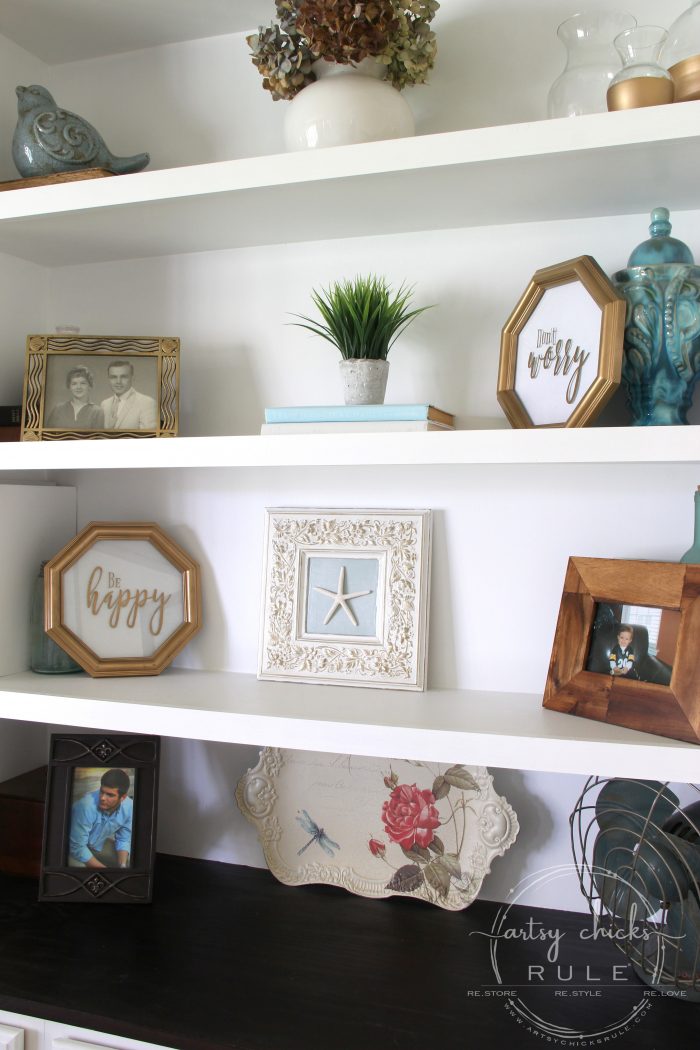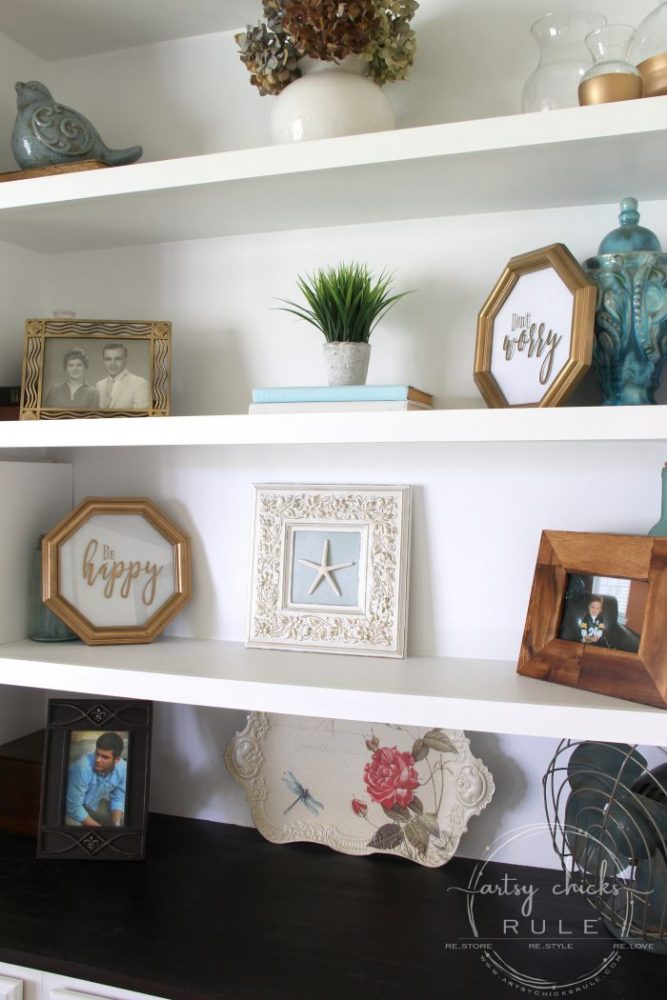 I have it on the shelf for now.
PIN this simple coastal art makeover to save it for later!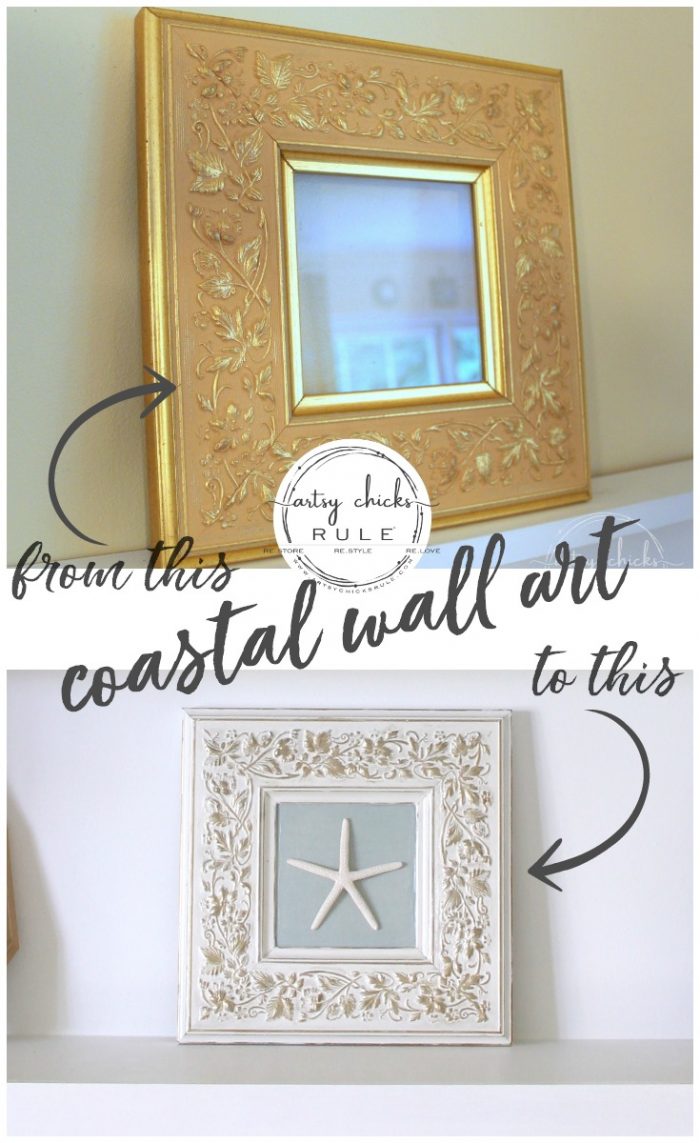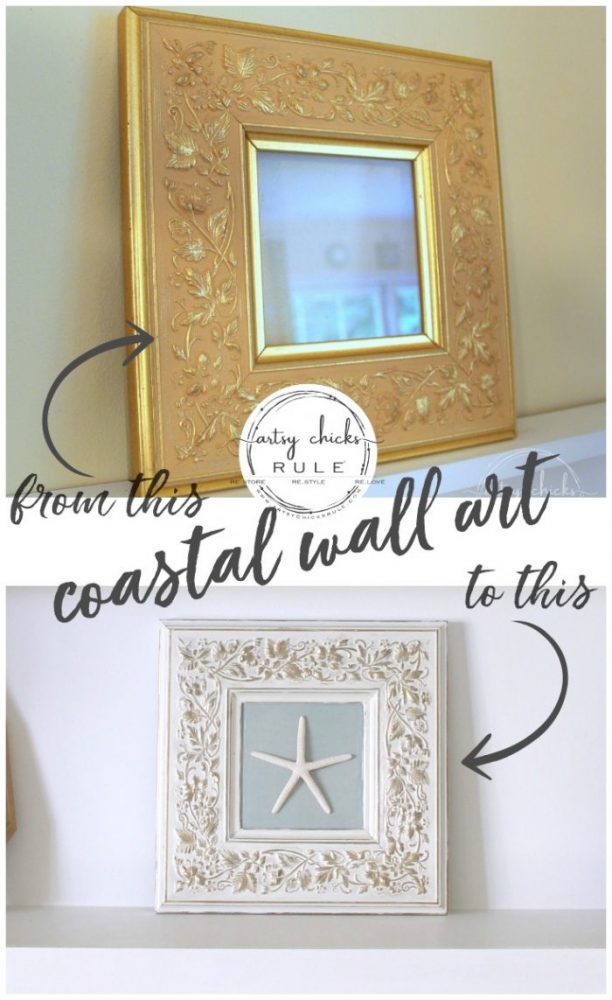 Be sure to stop back by next week to see what I've done to this! :)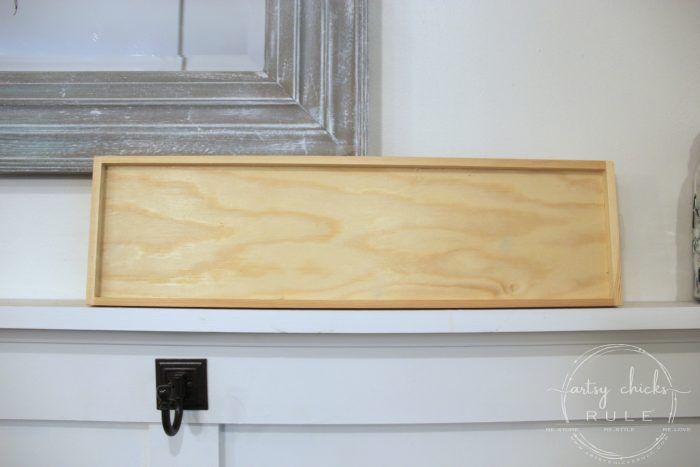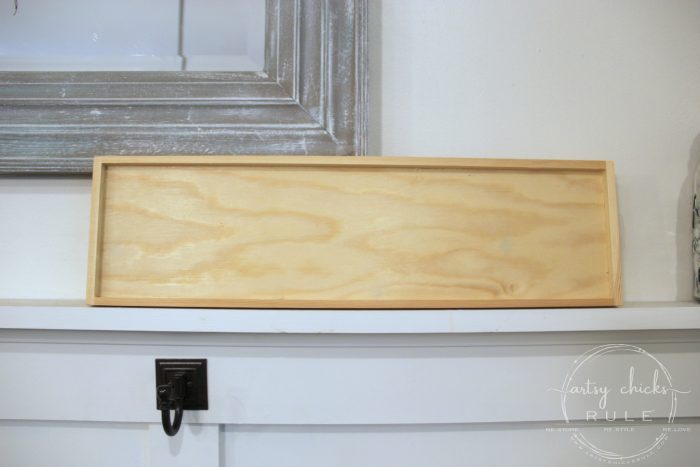 UPDATE! See it now, here!!
Have a wonderful weekend friends!
xoxo