This post may contain affiliate links. Please see disclosures here.
Hello!
My decorating friends and I are back this month with "Outdoor Decorating Ideas".
I, sadly, didn't have the time I'd hope to have to come up with something brand new for you.
The One Room Challenge was a challenge! ;) The big reveal is today so I can finally get back to some normalcy.
So I'll be sharing a few things from the blog that you can do, make, etc, to liven up that outdoor space. :)
Plus, I'll be sharing the links to my friends outdoor decorating ideas at the bottom of this post.
……………………………………………………………………..
Paint your outdoor pillows….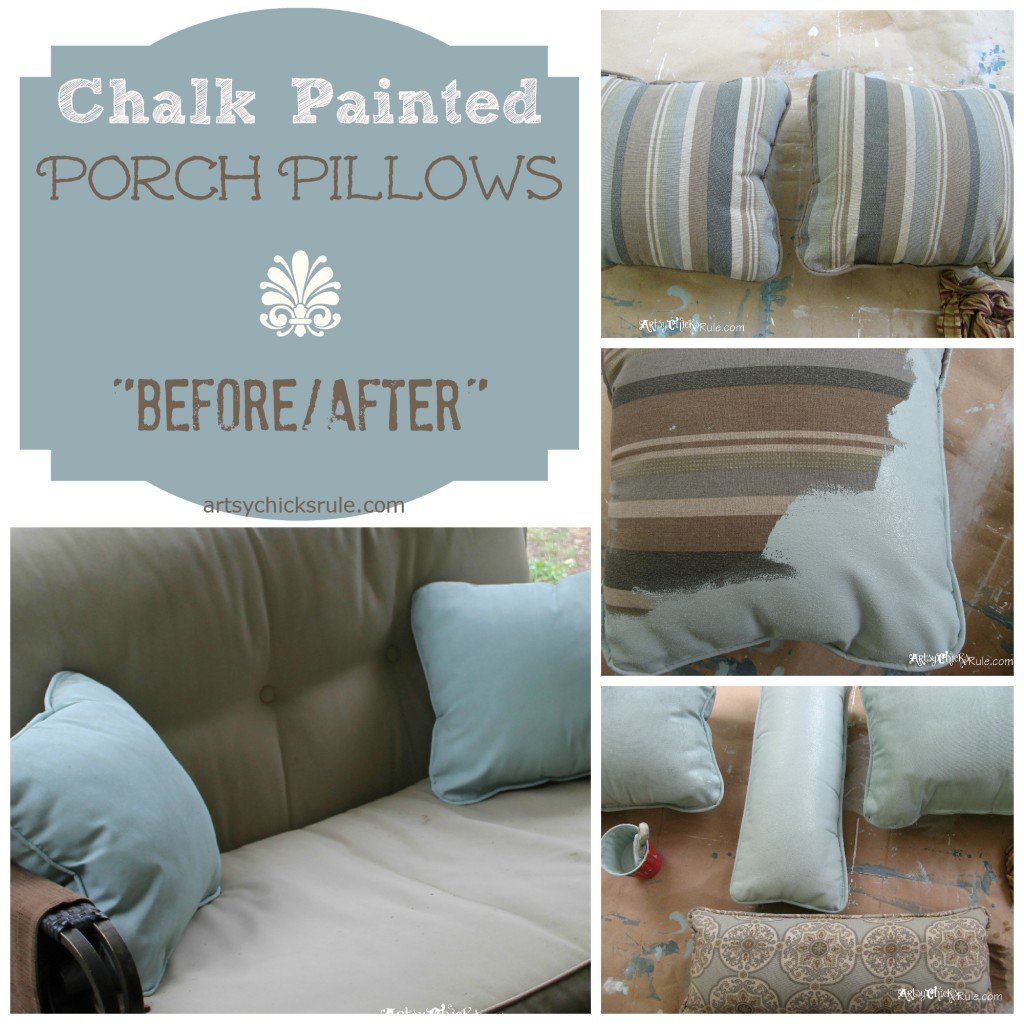 See how here >>>""Chalk Painted Pillows"
Do you have outdoor cushions that have faded?
Maybe they are the wrong color, pattern, etc.
Well, did you know you can paint them? I did.
How about creating a "Welcome" sign for your guests?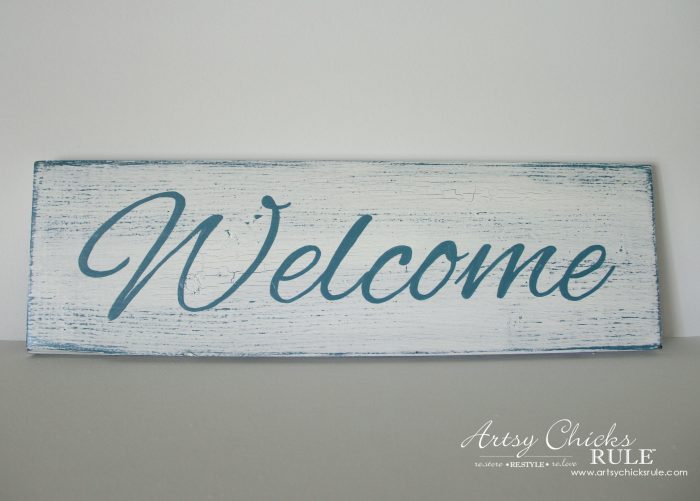 See how here >>>"Welcome Sign"
Now, if you click over to this post you are going to see that it's INSIDE not outside.
BUT…it is actually outside on my front porch now, right above the door entry.
Perfect spot for it, too! :)
Create decorative hang ties for your potted plants…..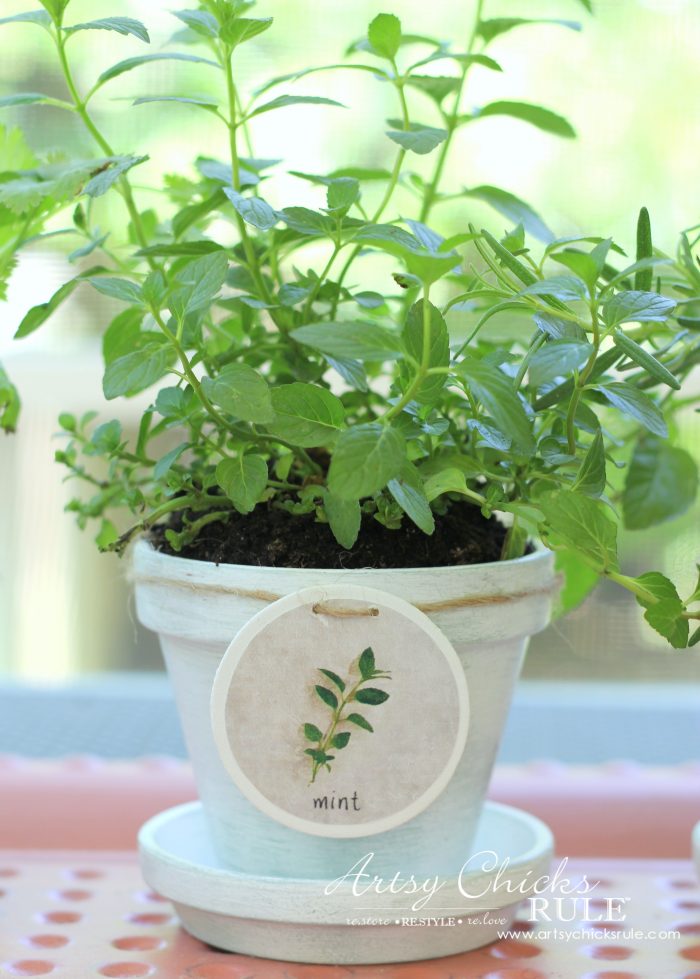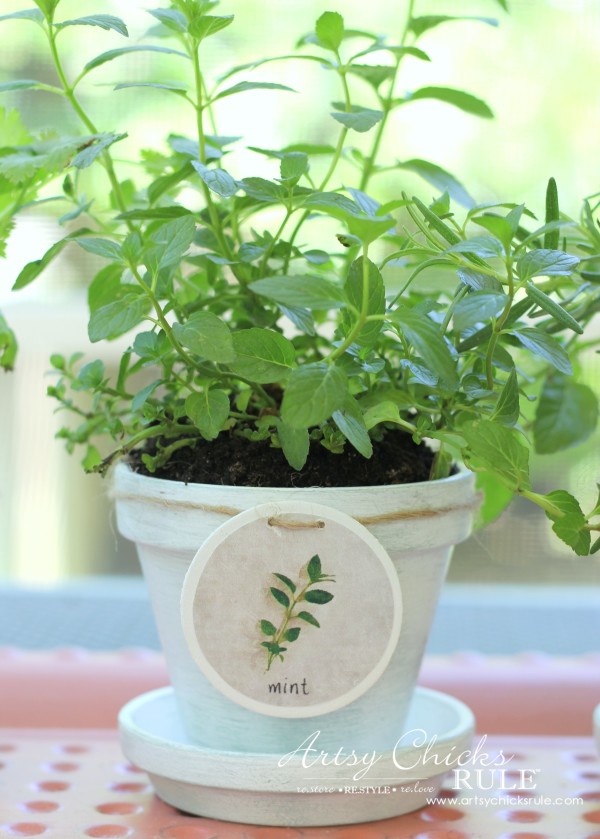 See how here >>> "DIY Decorative Clay Pots & Tags"
Create a DIY Wind Chime…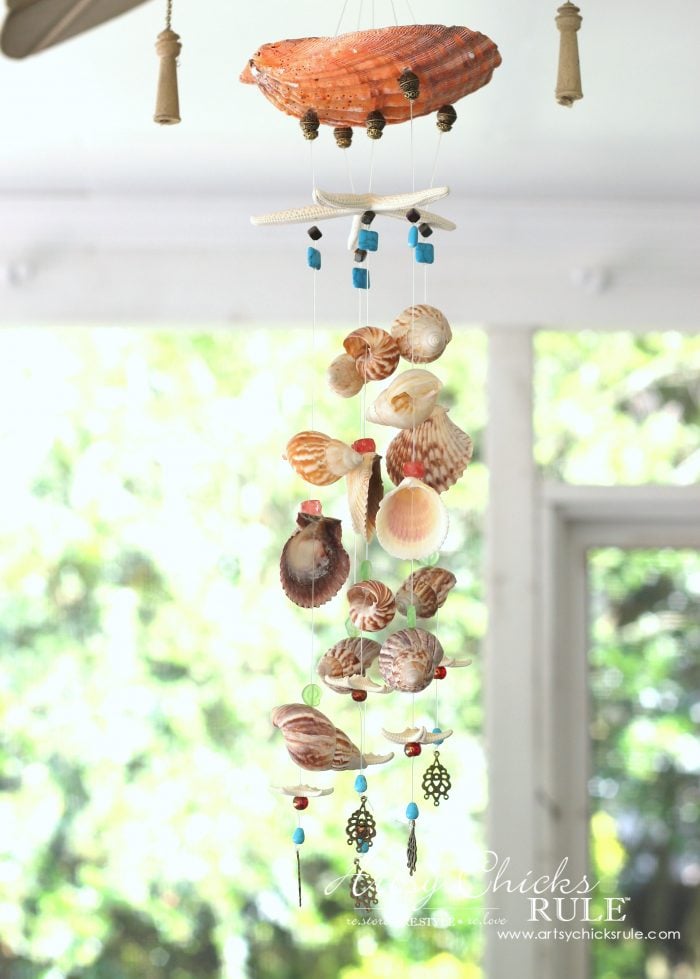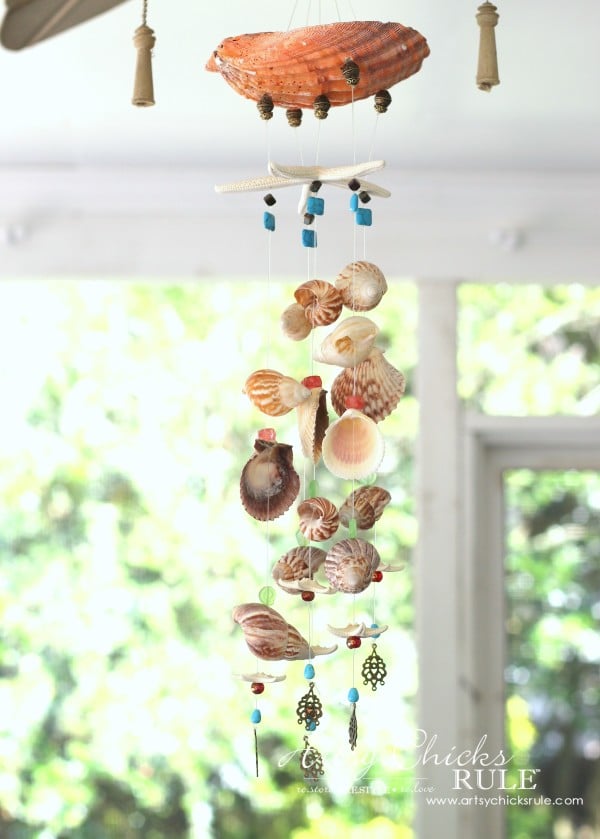 See how here >>> "DIY Seashell & Bead Wind Chime"
You can use whatever you have on hand for this one.
Make a tray out of an old frame for drinks and snacks to use outside…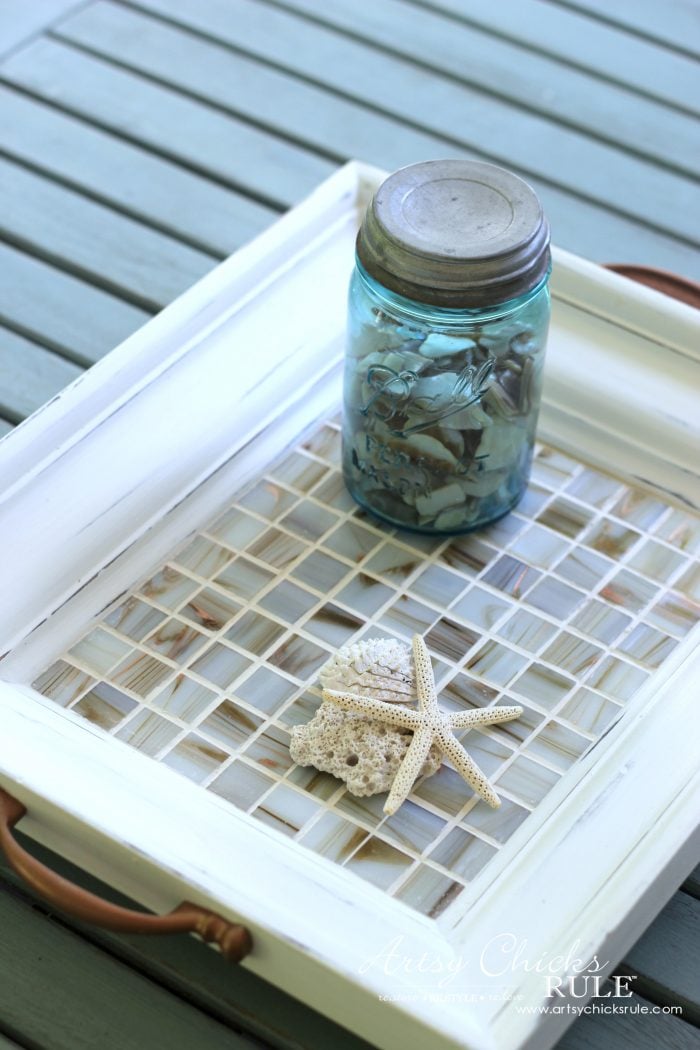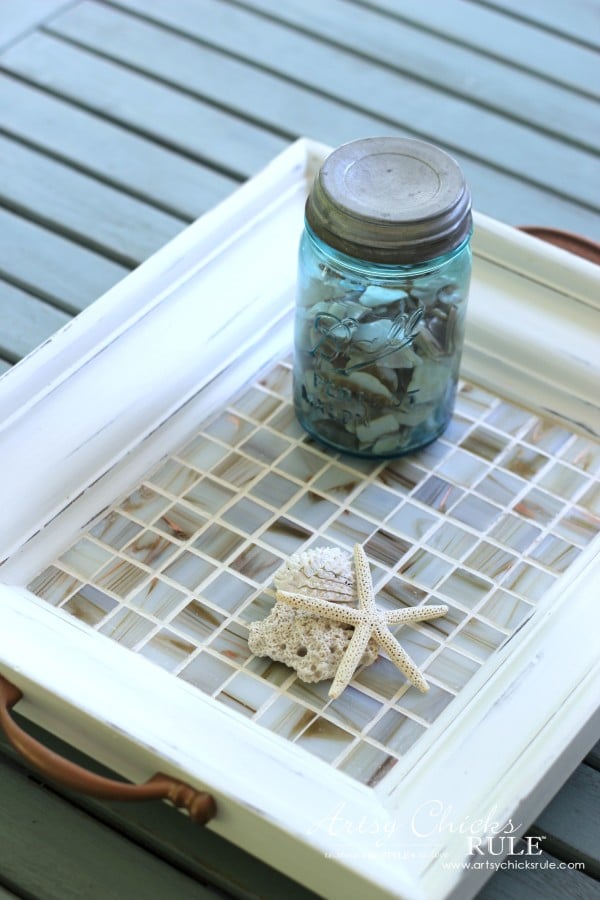 See how here >>> "Thrifty Print Turned Tiled Tray"
There's an abundance of old frames at the thrift store. Every single one I visit!
Go get 'em! ;)
Bring leftover indoor decor, out, and give it a brand new look!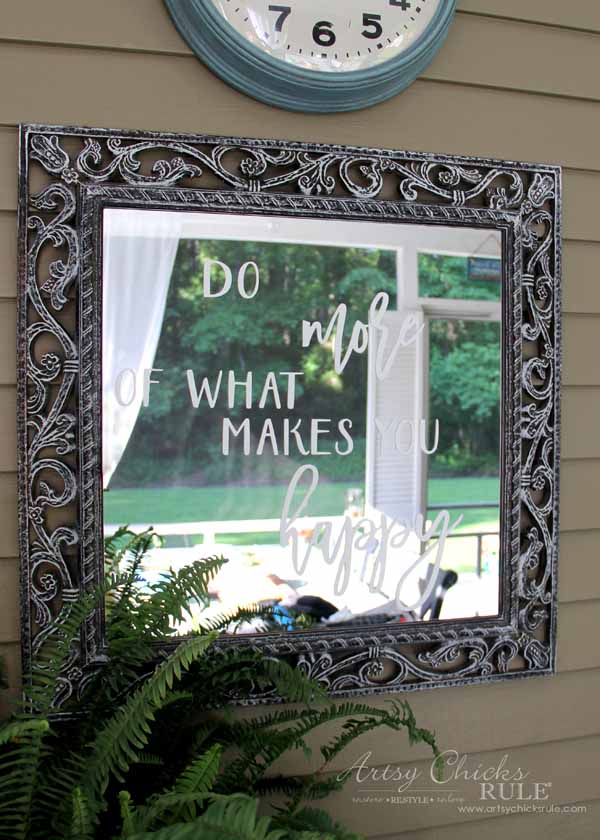 See how here >>> "Mirror Word Art"
Make some pillows with seasonal (or other) sayings, like, "Welcome Summer", etc, …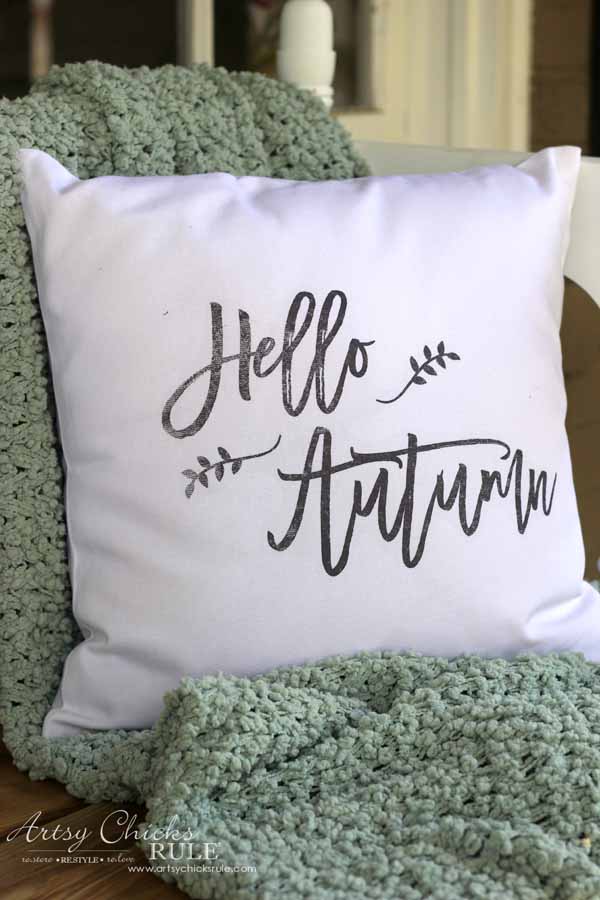 See how here >>> "DIY Pillows & Free Printables"
Make a beverage station for guests….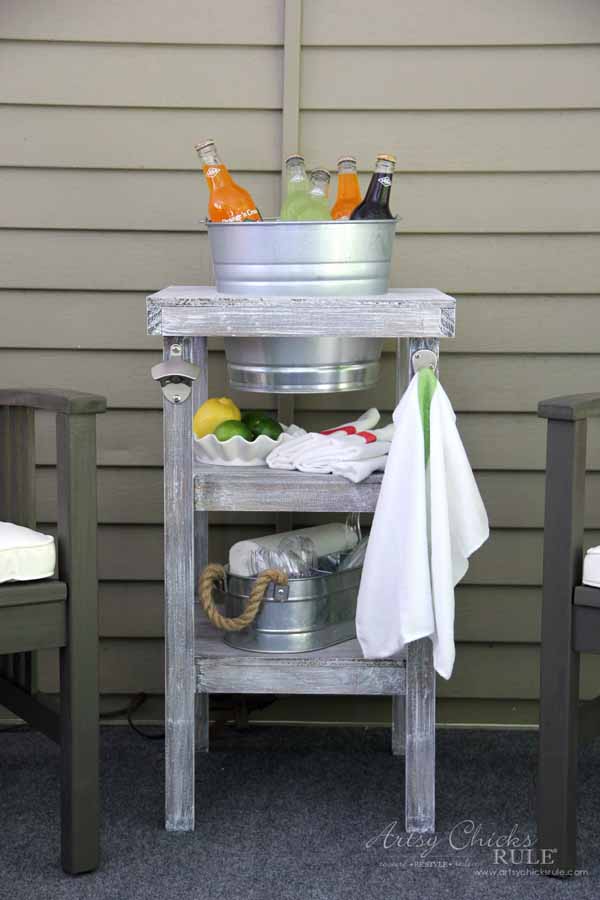 See how here >>> "DIY Beverage Station"
This was a pretty easy build!
Give thrift store furniture a makeover to use outdoors….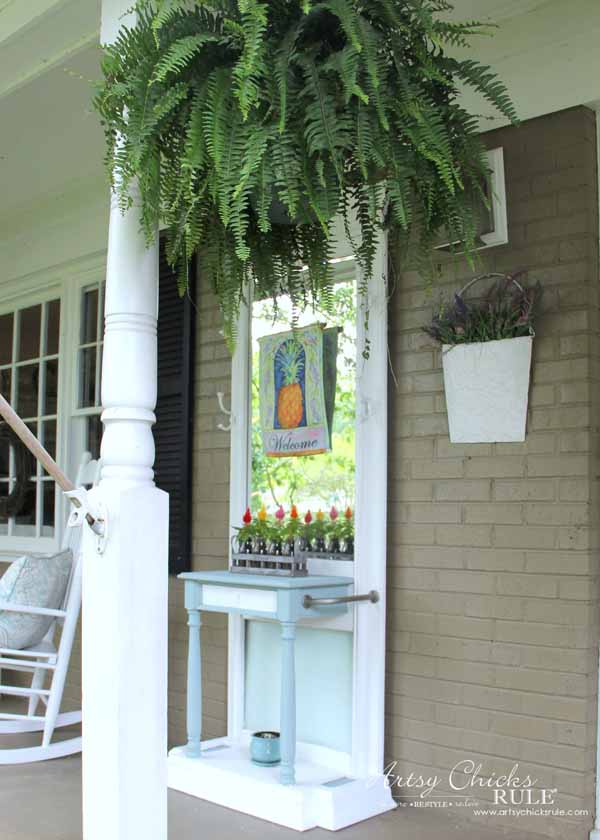 See how here >>> "Thrift Store Hall Tree Front Porch Decor"
Create a bench for your front porch out of an old headboard…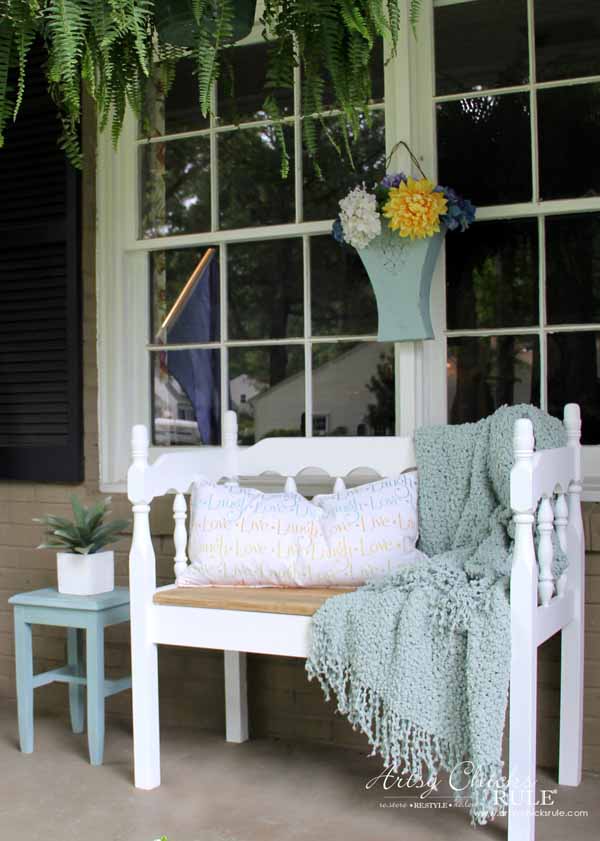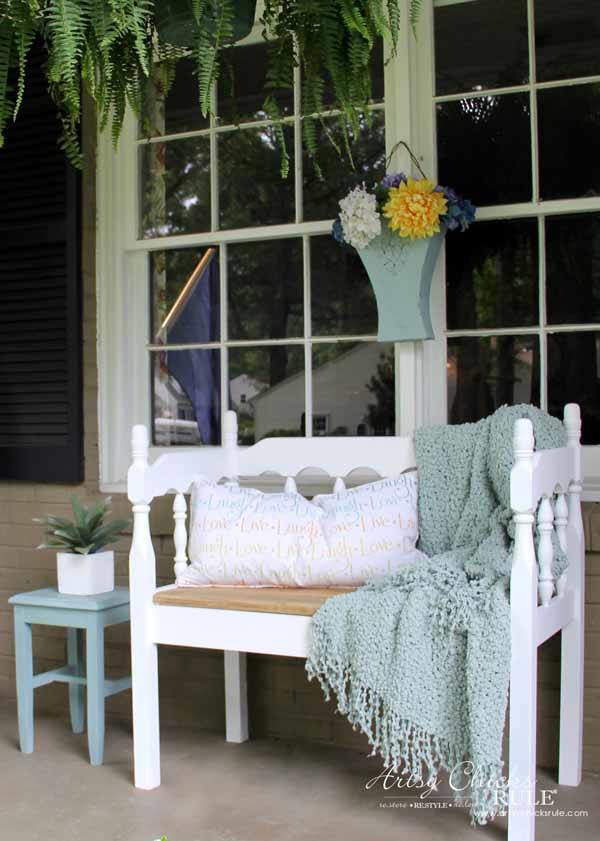 See how here >>> "DIY Headboard Bench"
Or how about a bench made out of leftover wood, like this one…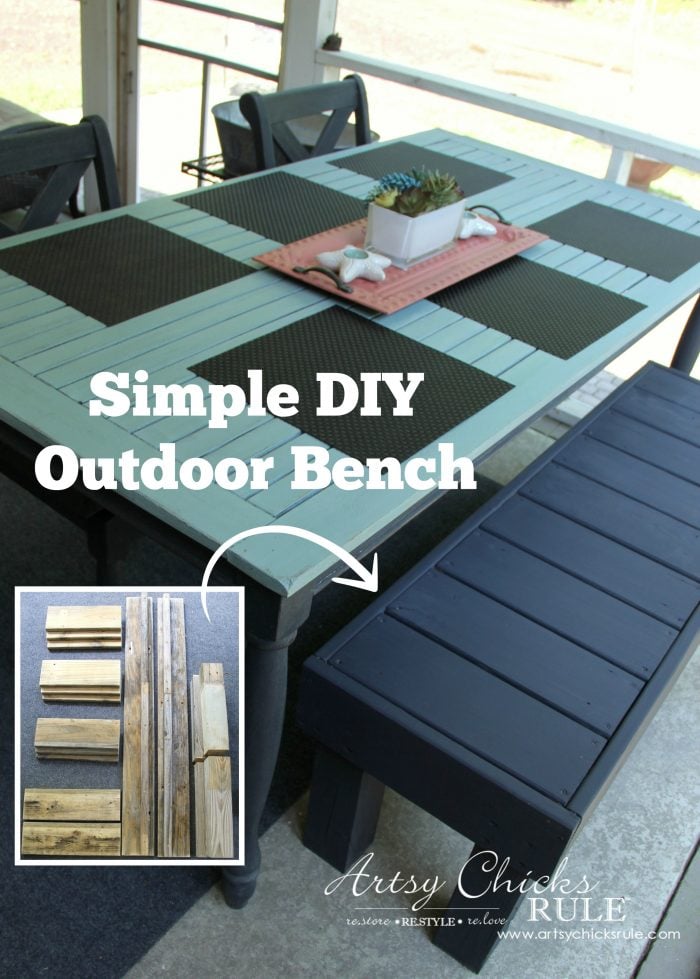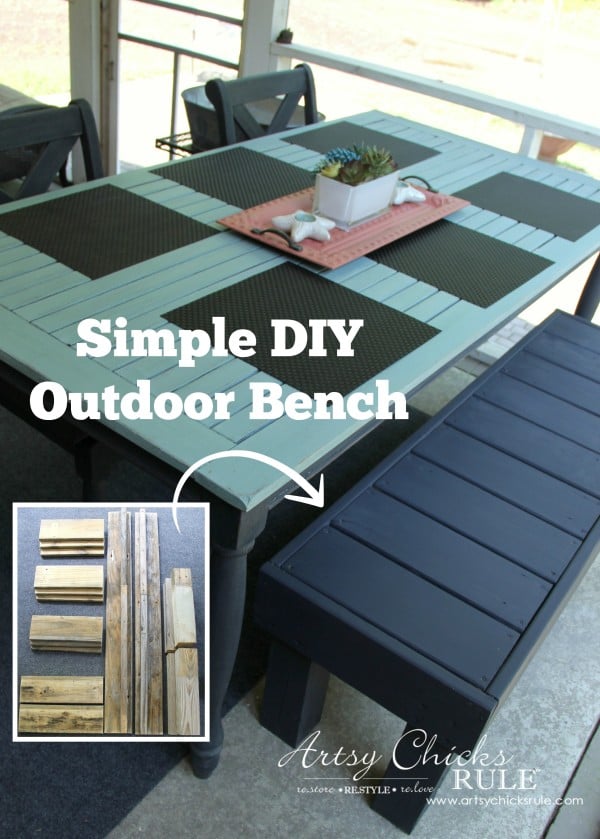 See how here >>> "DIY Outdoor Bench""DIY Outdoor Bench"
This was perfect for the space without being obtrusive.
Plus, it cost next to nothing since I used old, leftover wood.
And I've got even more ideas in this post…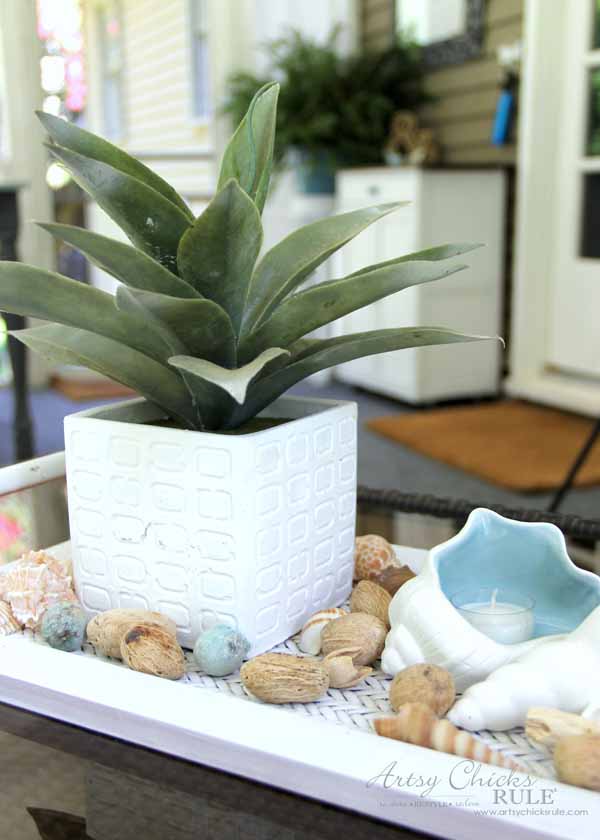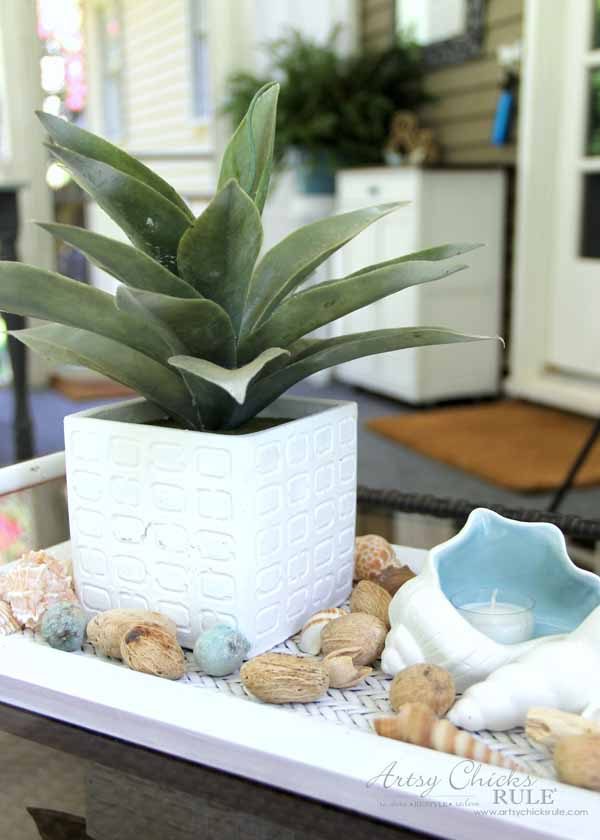 See more here >>> "Screened Porch & Patio Makeover"
PIN this for later to save these Outdoor Decorating Ideas! :)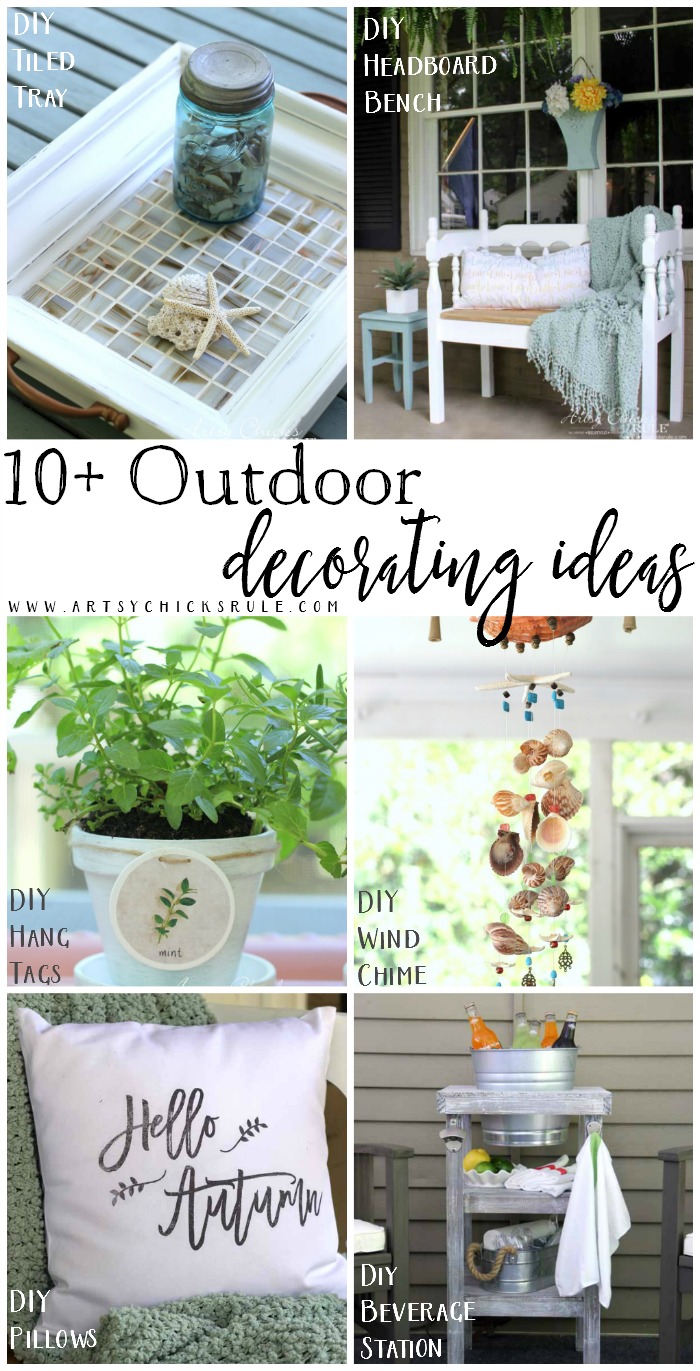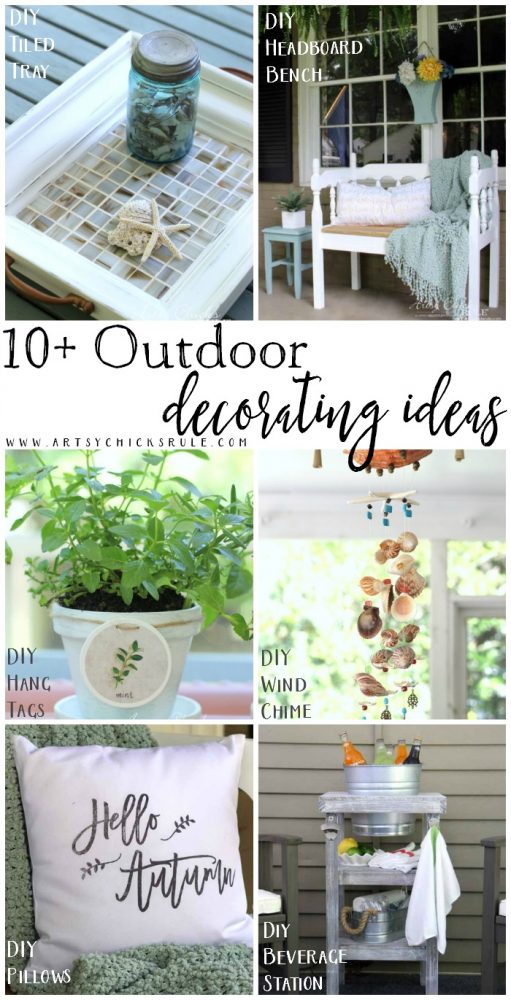 …………………………………………………………………………..
Wait, don't go yet, hop on over and see what kind of outdoor decorating ideas my friends are sharing today!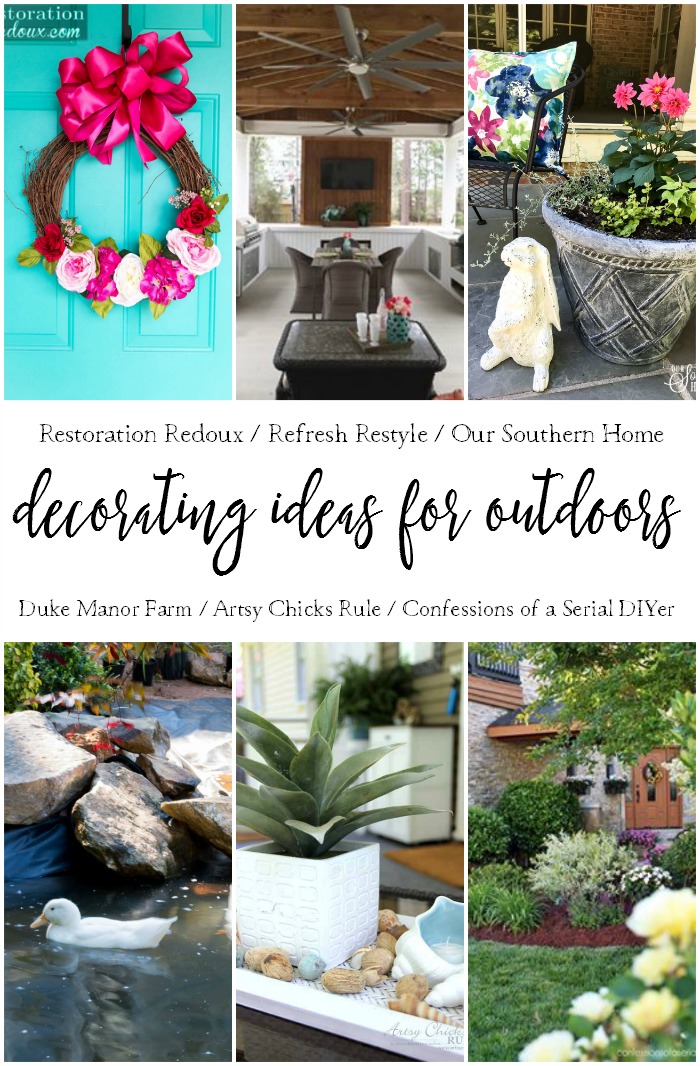 Clockwise from top left:
Restorations Redoux (spring floral wreath)
Refresh Restyle (outdoor kitchen build)
Our Southern Home (diy faux aged planters)
Confessions of a Serial Do It Yourselfer (yard and garden tour)
(Me) (outdoor decorating ideas)
Duke Manor Farm (create duck pond)
PLUS, be sure to join our awesome decorating group (if you haven't already) over on Facebook, Decorating Enthusiasts.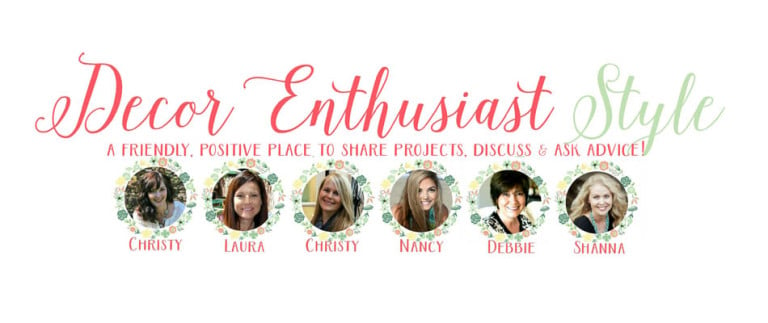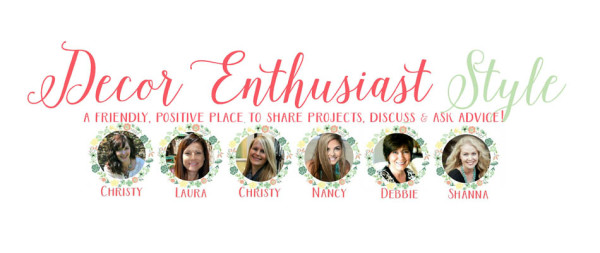 I really think you'll like it over there. :)
Have a wonderful weekend friends!
xo