Our Family Christmas Traditions
This post may contain affiliate links. Please see disclosures here.
Family Christmas traditions are what make the holidays! Whether it's baking, watching old movies, making crafty things or just spending time with family, all of these things make it a holiday to remember.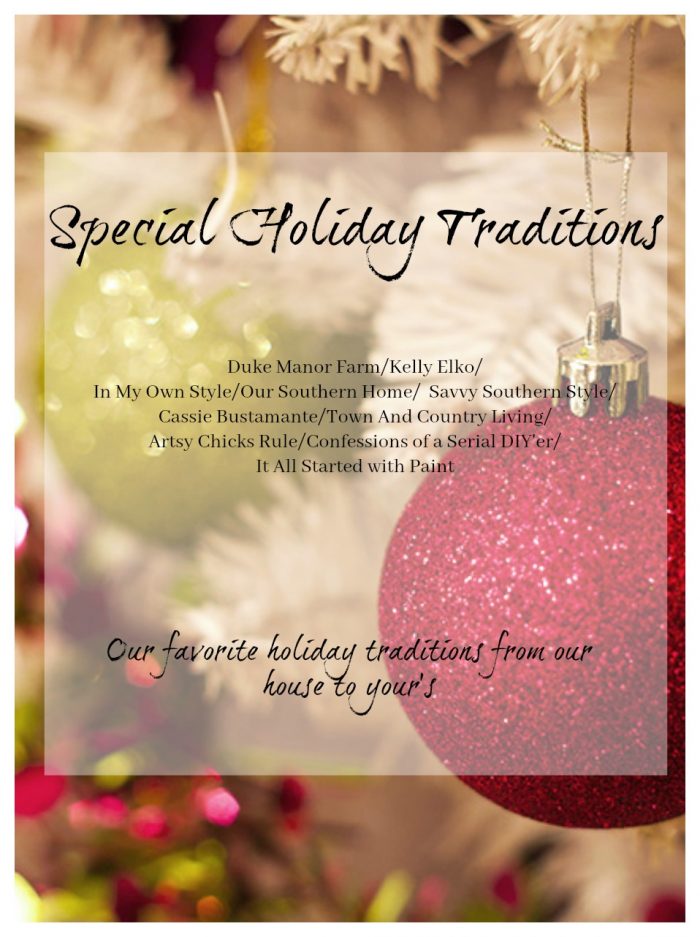 Hi sweet friends! I'm back today sharing a few of my family's favorite family Christmas traditions along with some of my talented blogging friends.
I'd LOVE to hear of any holiday traditions you might have, too! So please share if you feel so inclined. :)
Baking
That is one of my number 1 holiday traditions.
I love to bake but don't do it as often as I used to.
But when the holidays roll around, I am covered in flour and sugar from head to toe!
Well, not really, but I am a messy baker. ;)
These Shortbread Cookies are a favorite of ours…..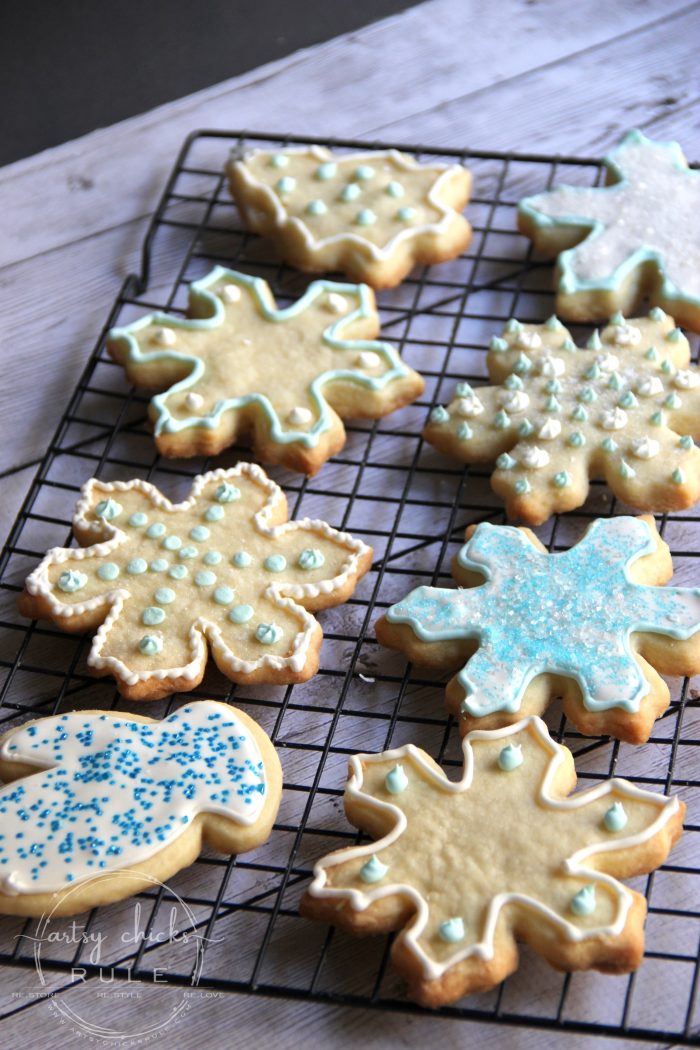 And they are easy peasy to make, too.
But frosting them? Well, let's just say I think they are really pretty but I usually stick to painting furniture, not cookies. ;)
I love gathering all the supplies and getting busy with the Christmas music blaring. (that is a requirement, by the way)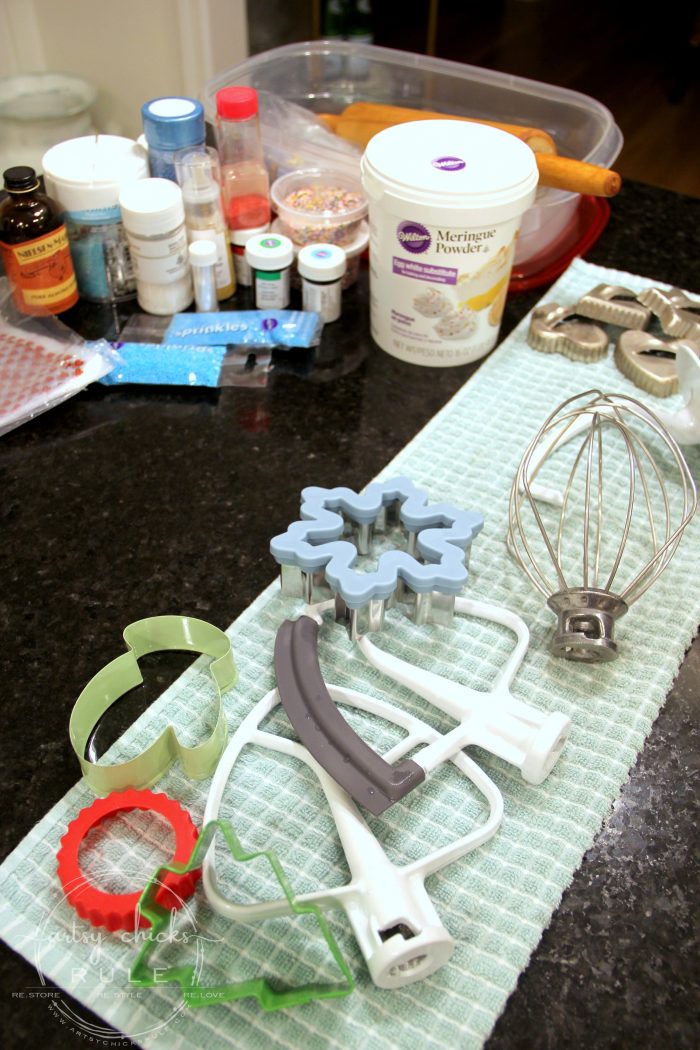 My kids are grown now so I don't get much "help" from them these days with the cookie making (or cookie dough eating ;) ).
And this dough is divine, by the way. (and egg free, so good to go!)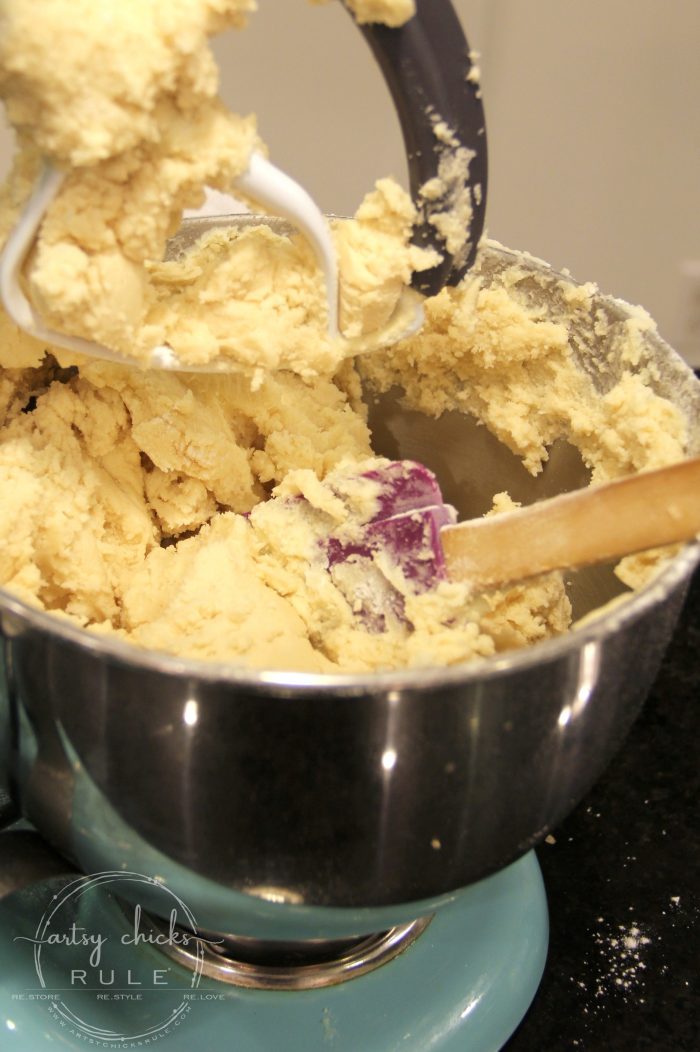 These make a great cookie rolled and cut into squares (easy) with no icing.
Or rolled and cut with cookie cutters and iced.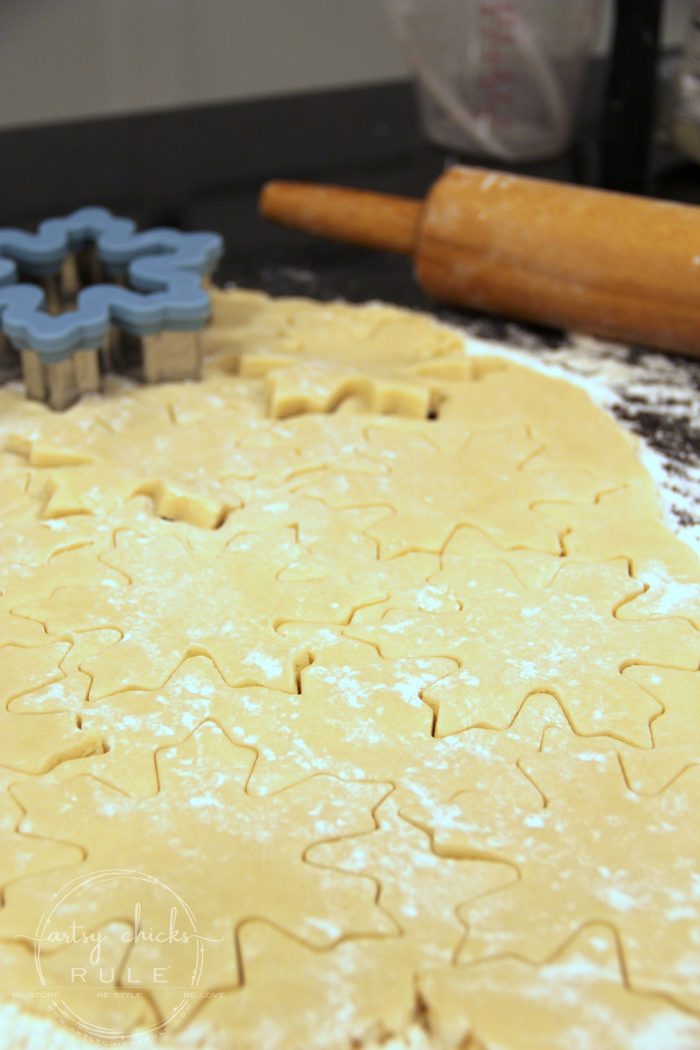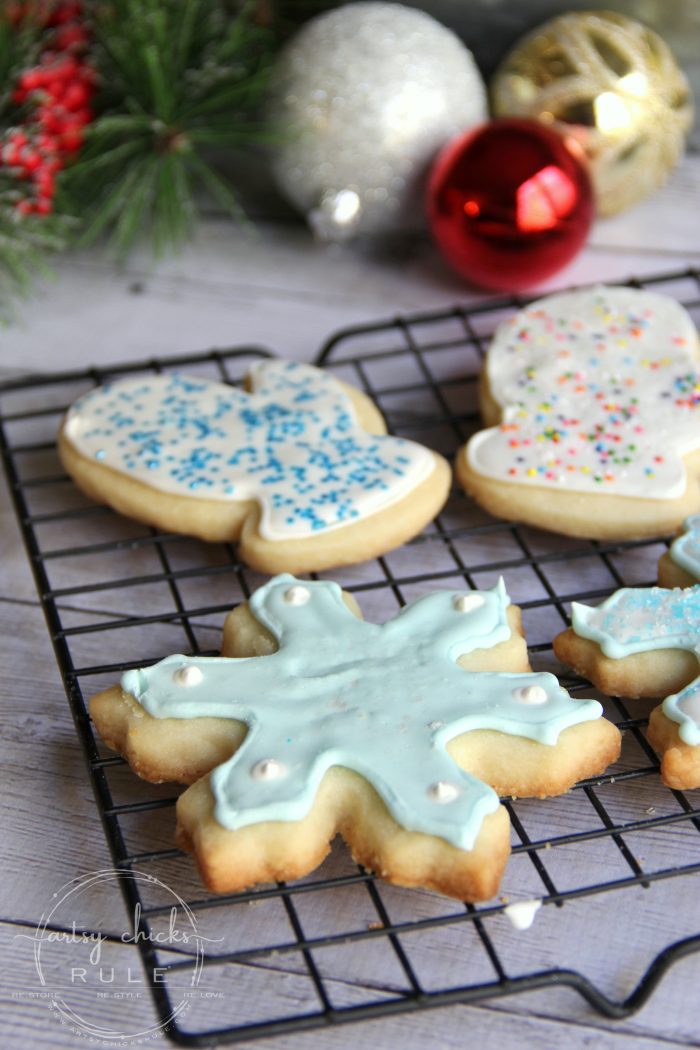 You can get the recipe and see them rolled and cut into squares, here. (<<–over on my food blog)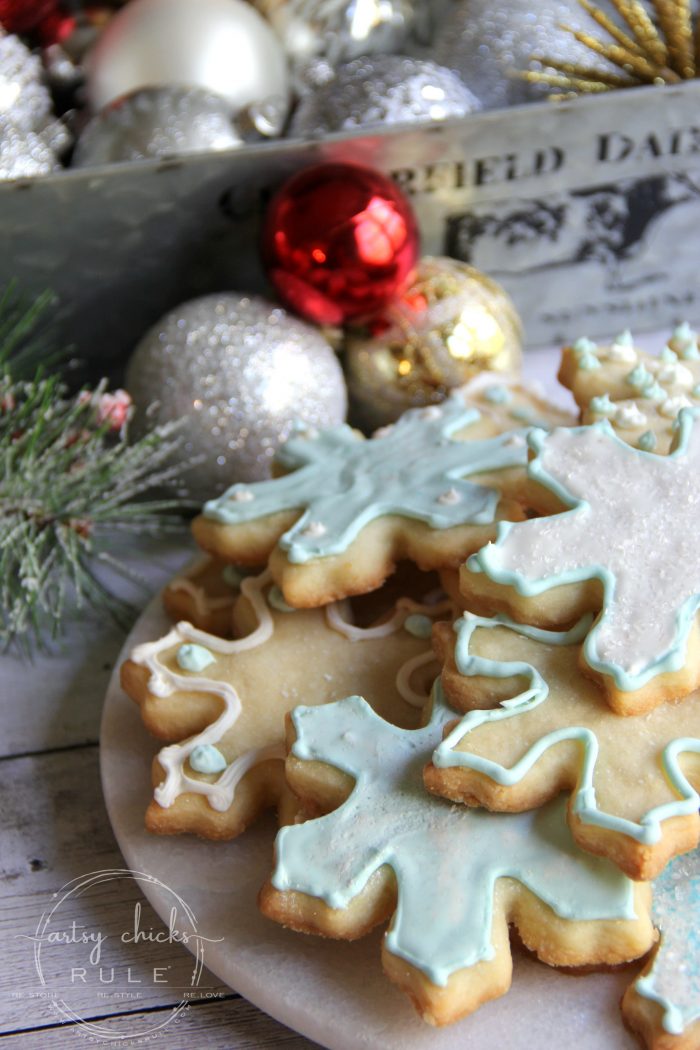 Another favorite cookie that I make every year are these…..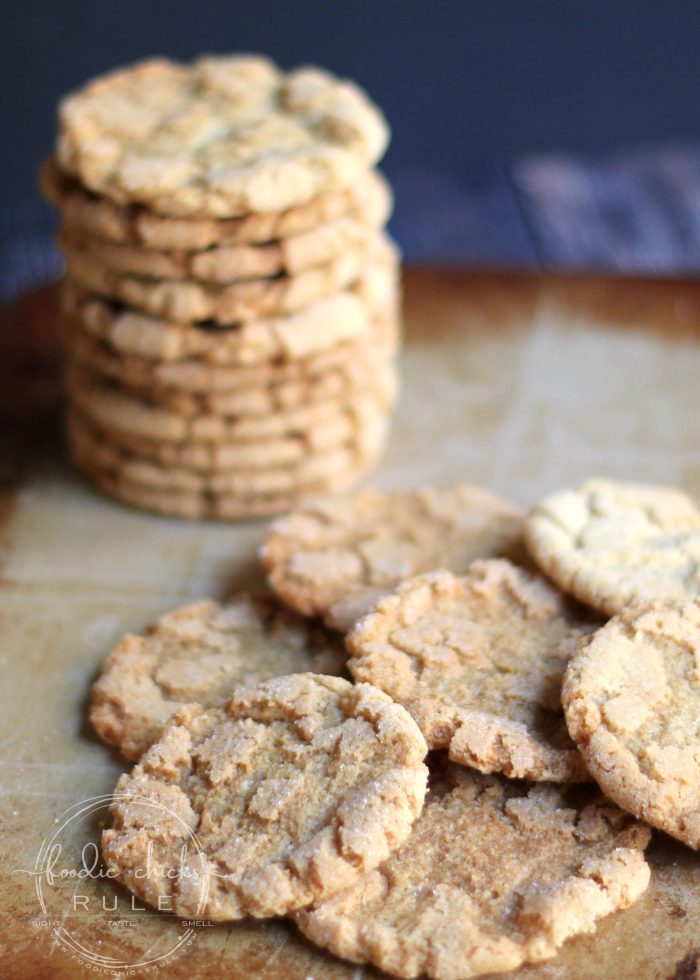 Cracked Brown Sugar Cookies…and they are quite addictive (in a good, bad way ;) ) so be careful if you decide to make them!
I think you should. :)
Here's the recipe.
How about Red Velvet? That just says holidays, don't you think?
This Red Velvet Trifle is not only delicious but it makes a beautiful presentation too. (and it's so easy to throw together!)
Get the recipe, here.
More holiday recipes that make an appearance at our home most years? Old Fashioned Gingerbread and Real (old family recipe) Red Velvet Cake
And more food, every single Christmas morning (a tradition passed on to us from my husband's aunt)….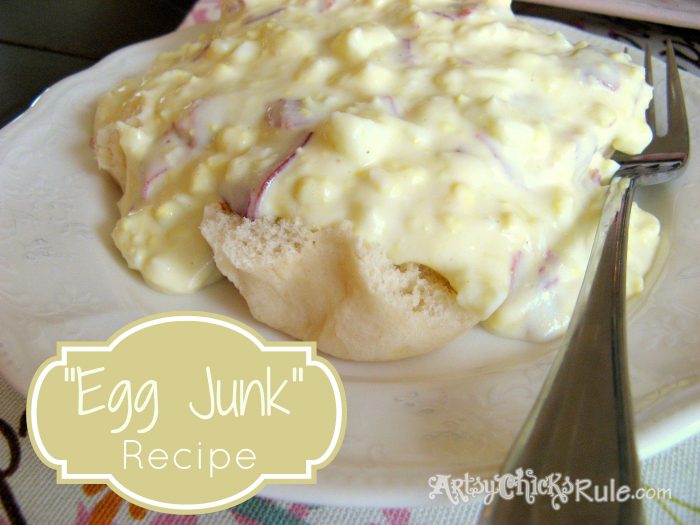 Egg Junk….no I don't think that was the original name but it's the name that stuck with the kids in my husband's family.
I can certainly tell you, there is nothing "junky" about it! ;)
It is SO, so good.
Comfort food at it's finest and perfect to make the night ahead and just reheat in the morning for low stress Christmas morning breakfast.
Get the recipe, here.
Crafting
I like to get a little crafty each year and make something for our home. I'd say that's a bit of a tradition.
Like the ornaments (bookmarks and gift bags) I repurposed from these old cards this year….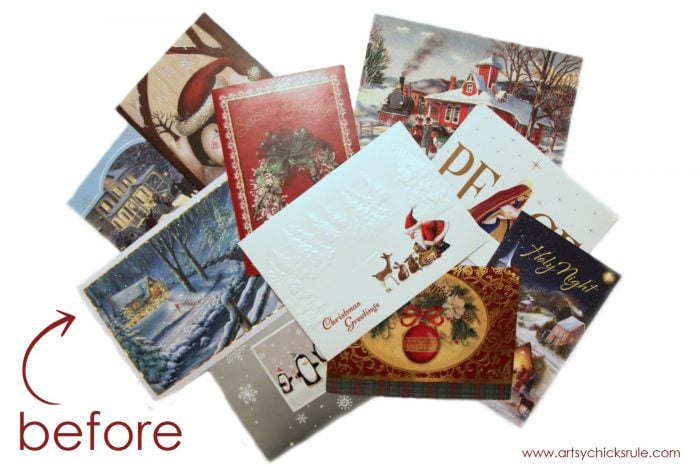 See them here.
Old Movies
Lastly, we always watch holiday/Christmas movies. Always.
I've even been known to watch those sappy (corny) Hallmark holiday movies. hee hee
But two that are at the top of the list?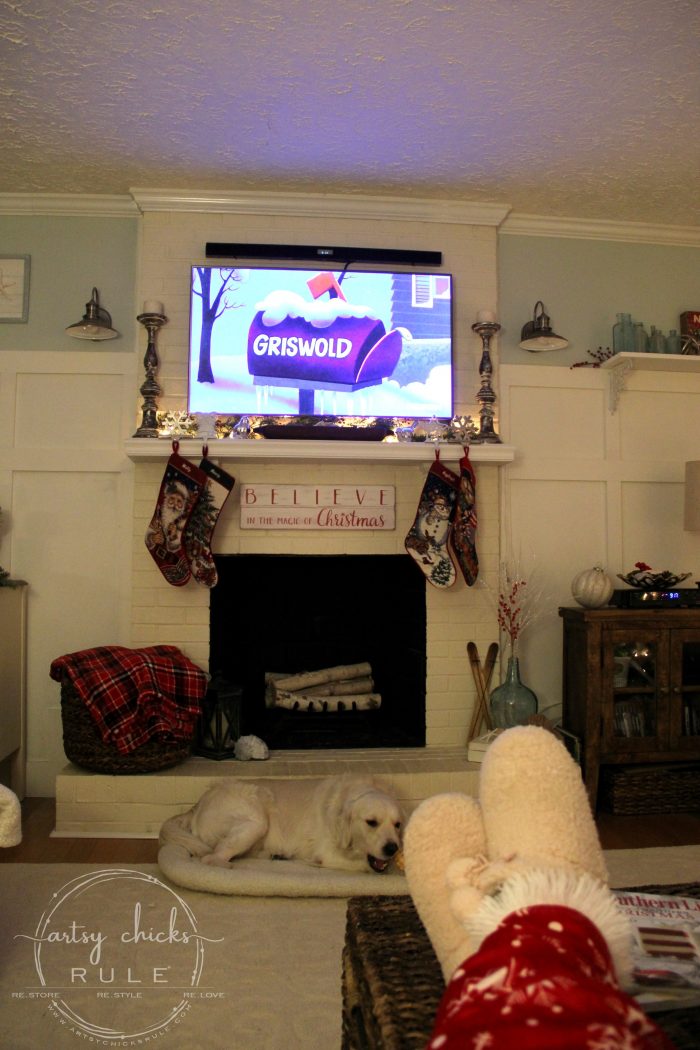 Christmas Vacation with Chevy Chase. :)
We can watch it year after year. It's so ridiculous but we just love it!
Comfy blanket and slippers, my favorite people by my side, puppy content with his chew toy….and the glow from the Christmas lights….perfect!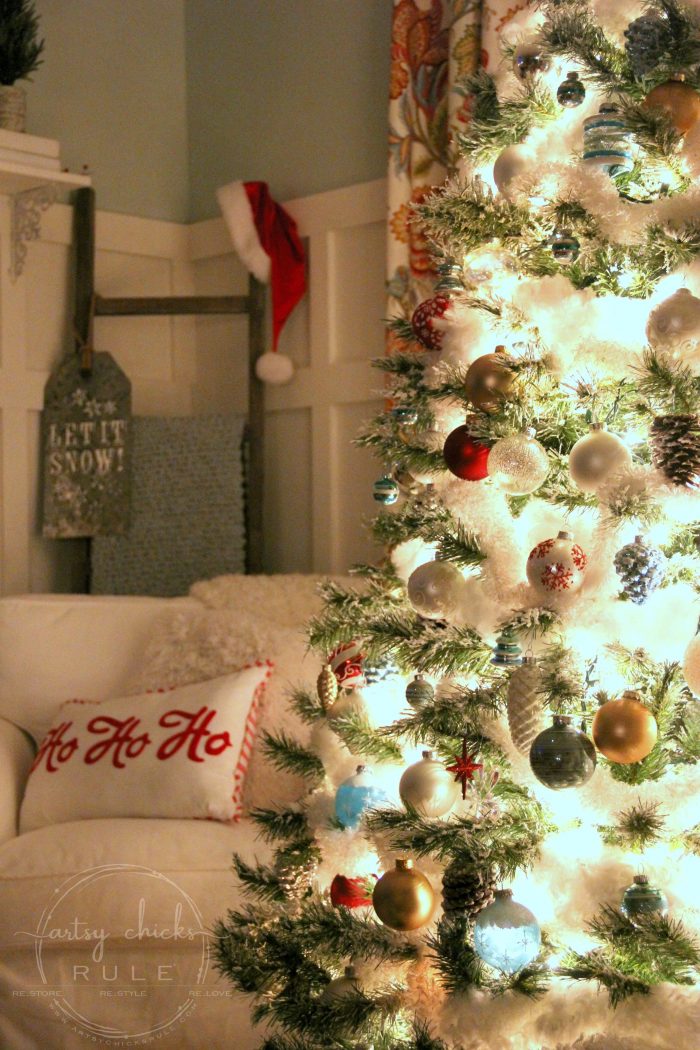 And the other one we always watch?
Christmas Eve is when we gather to watch this old classic…..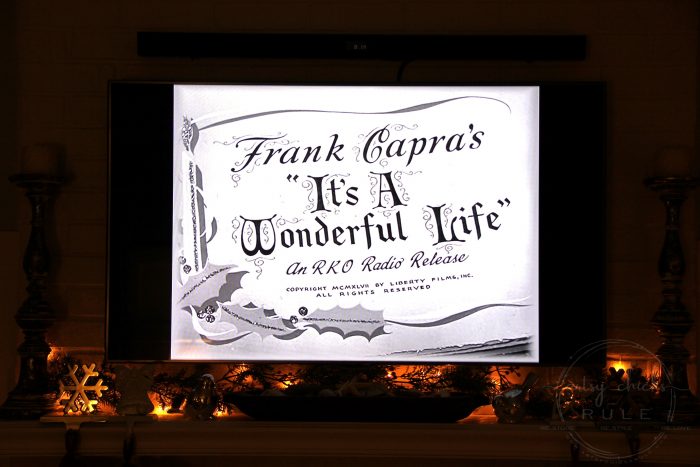 It's a Wonderful Life with Jimmy Stewart.
I just adore this movie!
Do you watch it too? What are some of your family Christmas traditions?
Be sure to hop on over and visit my friends below to see what kind of holiday traditions they're sharing.
Click the links below each photo to visit each site. Enjoy!!!!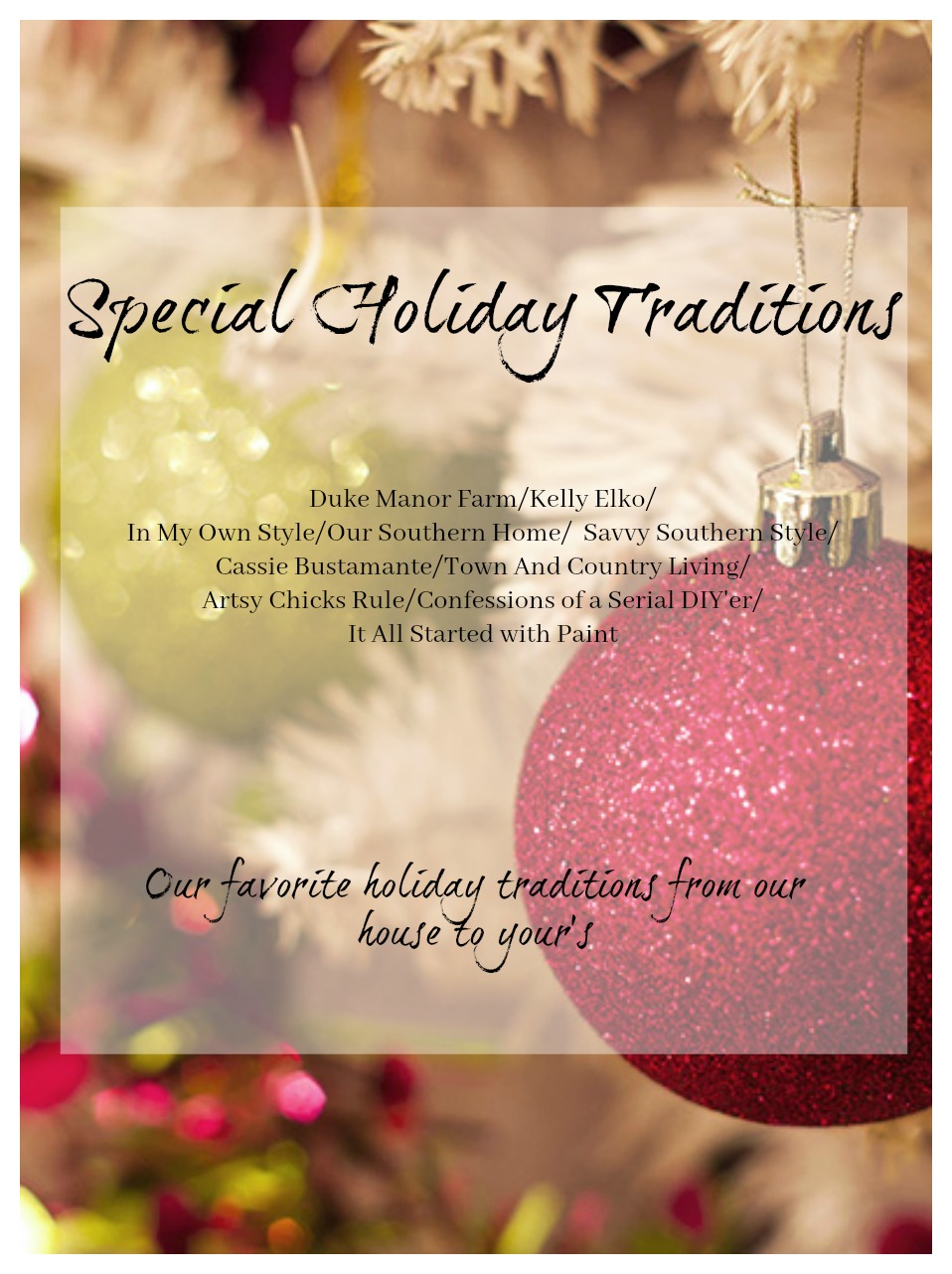 It All Started With Paint / Our Southern Home / Confessions of a Serial Do It Yourselfer
In My Own Style / Kelly Elko / Town & Country Living
You are here!! / Duke Manor Farm / Cassie Bustamonte / Savvy Southern Style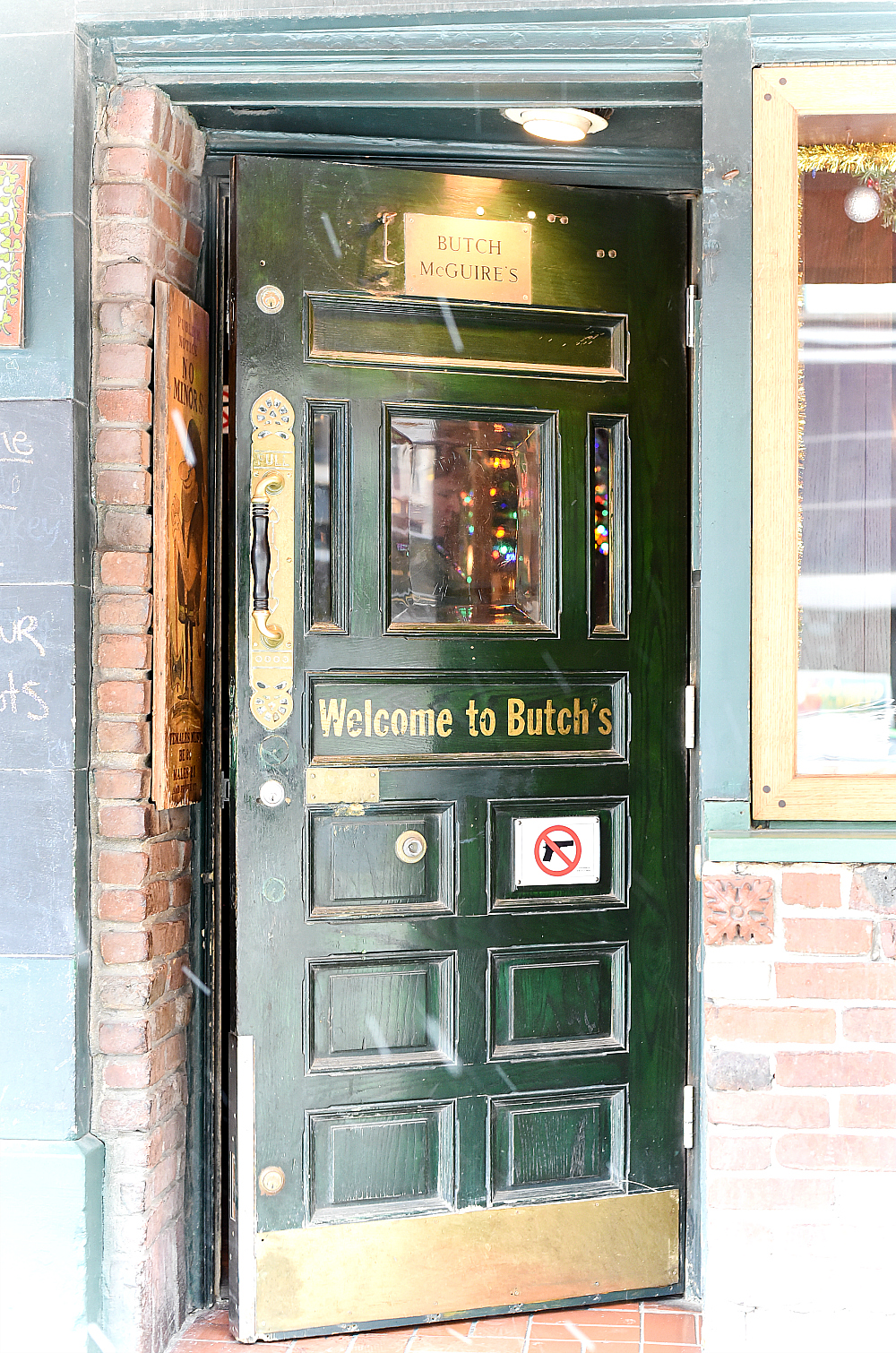 I hope you enjoyed seeing all of these fabulous family Christmas traditions (and holiday traditions).
Have a wonderful weekend friends! Santa is almost here, are you ready? ;)
xoxo