This post may contain affiliate links. Please see disclosures here.
Make this modern Christmas wreath out of plain wood…or a simple piece from the dollar store, etc. Add paint, glitter, and ribbon, and go!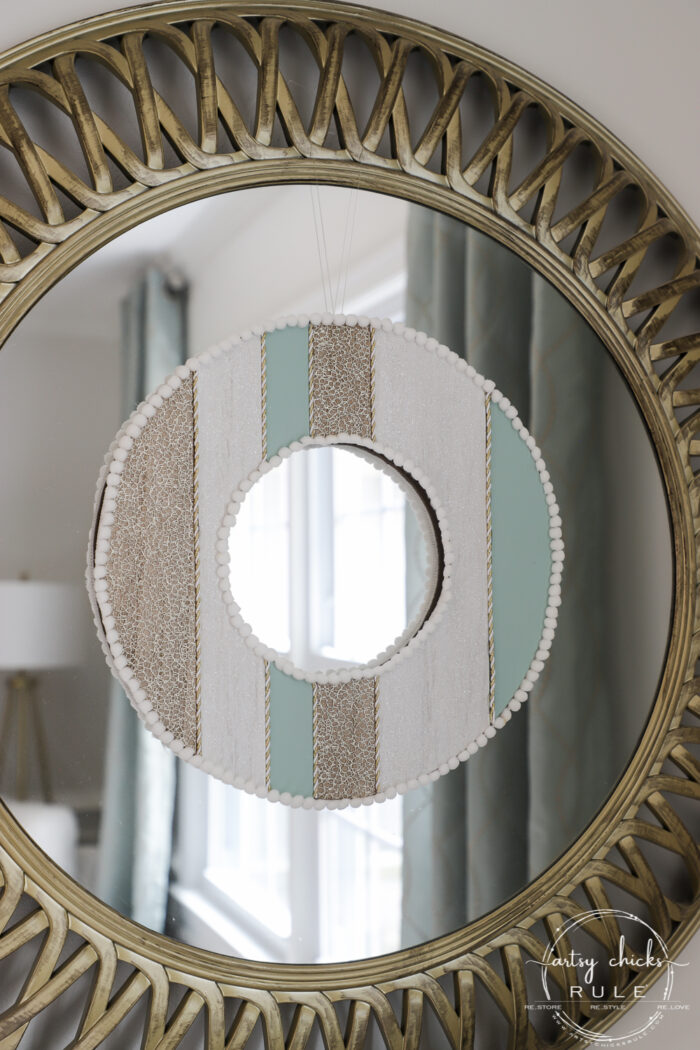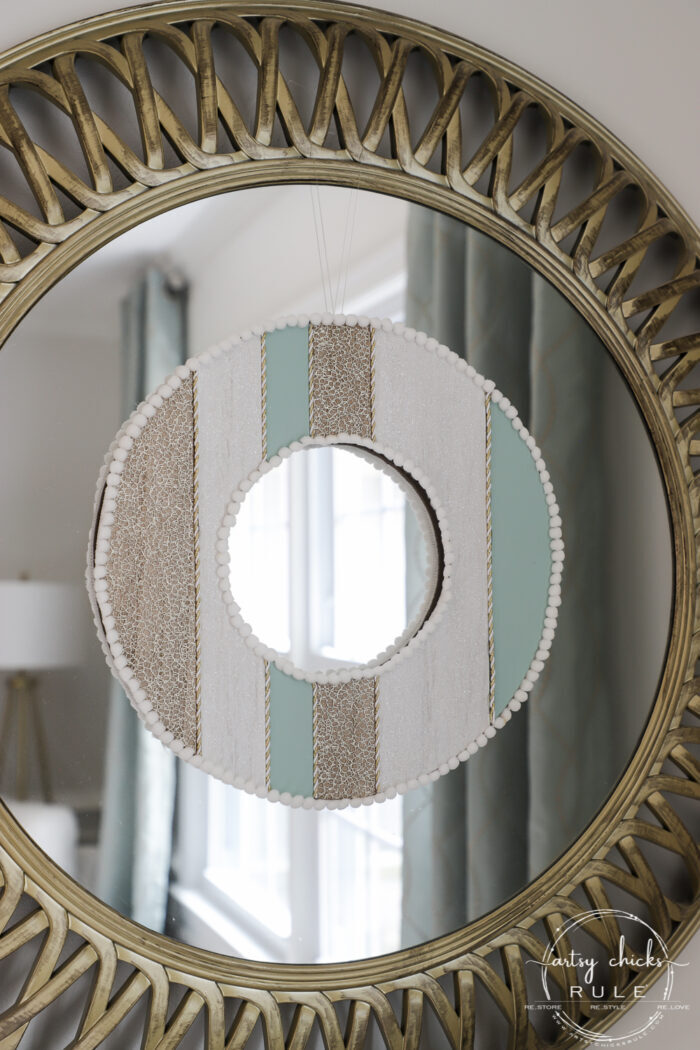 Hello beautiful friends!
I'm so excited to be sharing another holiday project with you all today.
It's Trash to Treasure Transformation Tuesday so my friends are sharing fun new projects too. Mine is not exactly a "trash" this month but it is something that a lot of people might have looked past or maybe even wonder what they could do with it. I saw these two wood-like "wreaths" at the Target dollar spot and grabbed em up knowing I'd do something with them for the holidays.
And so…I decided on a modern Christmas wreath style since they sort of had a modern look to begin with.
Don't forget to scroll all the way to the bottom so you can check out my friends' trash to treasure goodies this month too. Looks like there are going to be some really good ones!
Modern Christmas Wreath (blah to beautiful!)
Here is how they began…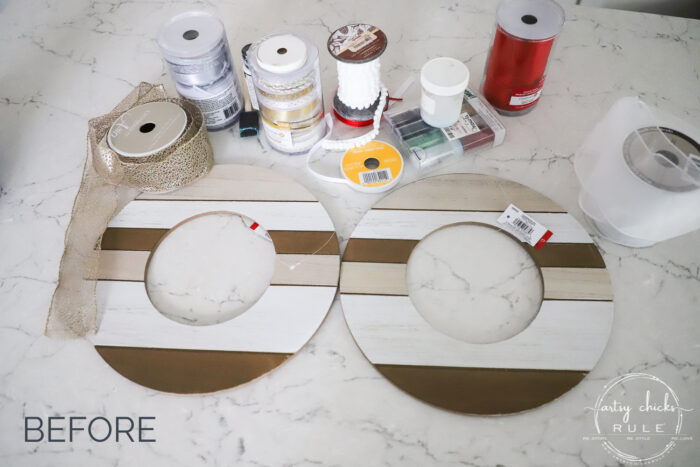 Eh…not much to them really but for $3 each, not bad. And good as a start to work with anyway.
I pulled all my ribbon, glitter, and goodies out because I really had no clue what I was going to do until I started playing around with it all.
I started out by thinking I would use this pretty gold ribbon on the lighter brown sections…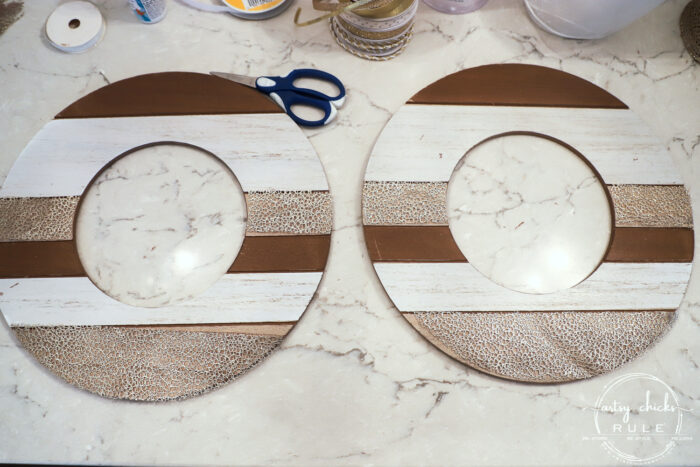 So I cut them out to fit.
Then as I was thinking about what else I could do to glam them up a bit, I decided to paint the dark brown areas this color…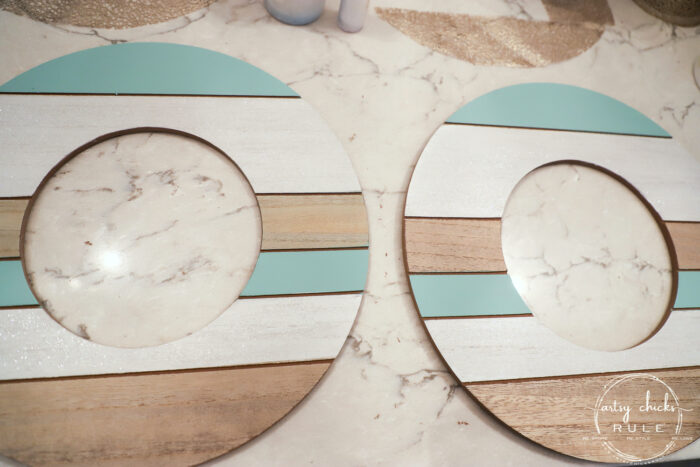 Now we are getting somewhere!
See, I already know where they are going so that helped a bunch with my design direction.
They are going to hang on the round/gold mirrors in my morning room.
And since the colors in there are teal/aqua and gold…mostly…I thought this would be perfect.
I used Dixie Belle's Sea Glass and applied two coats, drying in between.
I also painted the white areas to make them whiter. I didn't want them bright white so I used Dixie Belle White Wash for those areas.
While the white was still wet, I sprinkled on some white glitter to make them shimmer. (you can just see a hint of the shimmer in the photo below)
Next, I went back and glued the gold pieces I had cut earlier onto the lighter brown areas.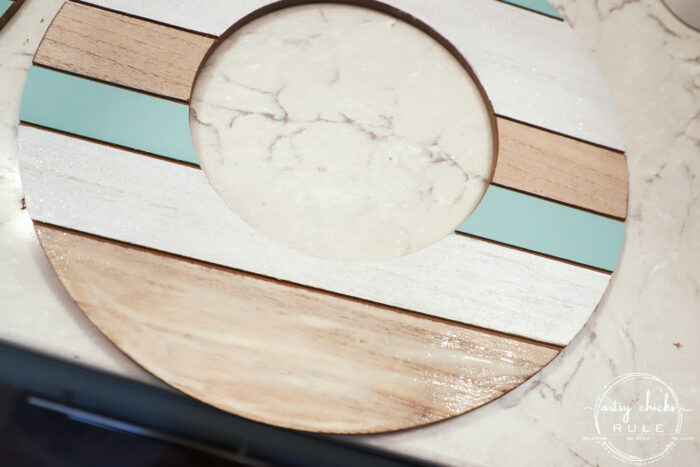 See the right side below?
Looking so much better already.
Once all of that was applied, I decided to dress it up a little more.
I pulled this gold/white cording out and cut it to fit over the lines/indentations.
And used my hot glue gun to attach those.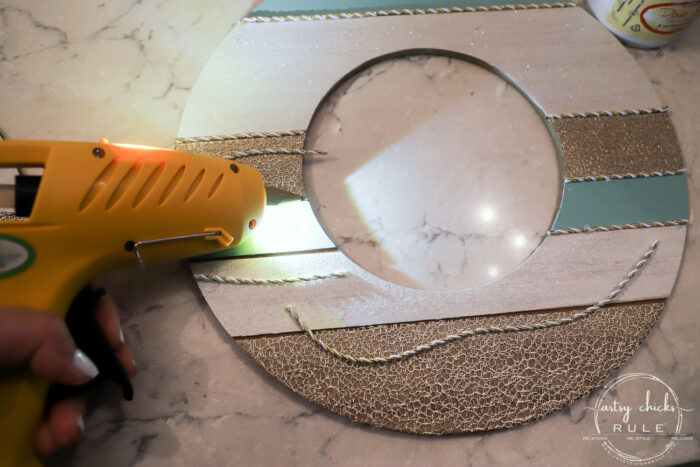 You can see the glitter shimmering in the white areas in the photo above. It's much more noticeable in person. (hard to capture on camera)
Doesn't that cording dress it up nicely?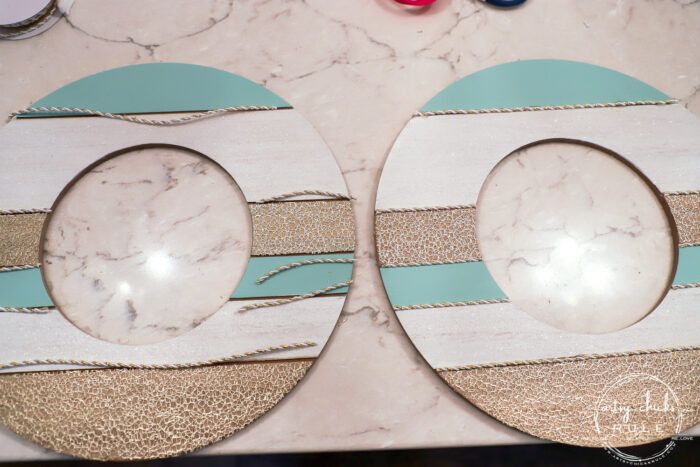 I'm really liking how they are looking.
I wasn't sure if I wanted to add a ribbon or just be done.
I decided against both…lol
Instead, I decided to add some "snowballs" …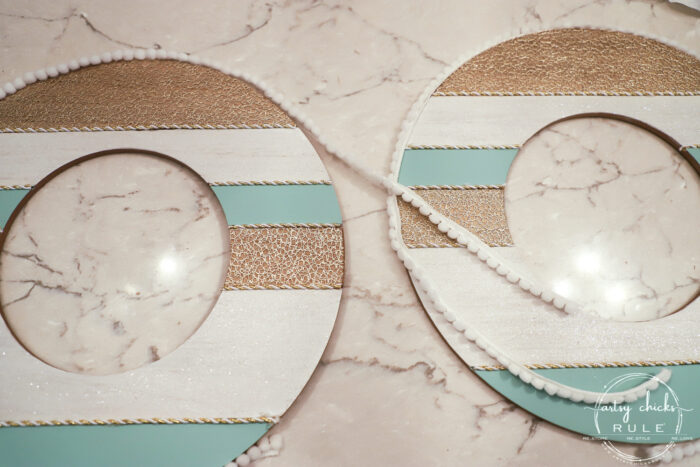 Isn't that so cute? Perfect for a wintery, holiday decor.
You could leave that off though if you like the clean, sleek look without.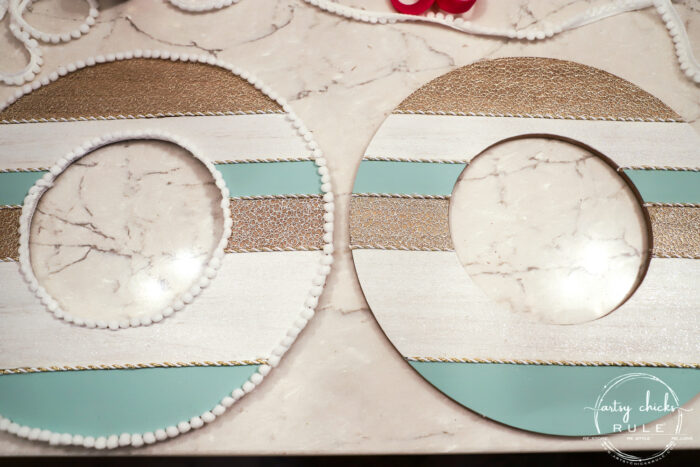 And still a very modern Christmas wreath. Not very traditional anyway, but still a lot of fun.
This is where I hung them…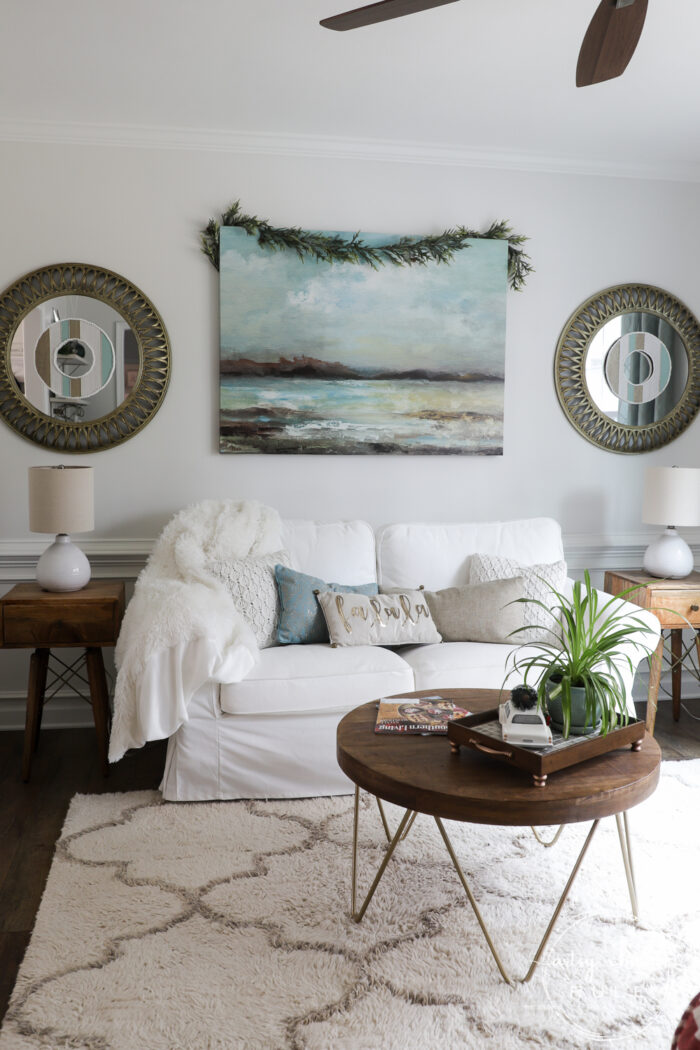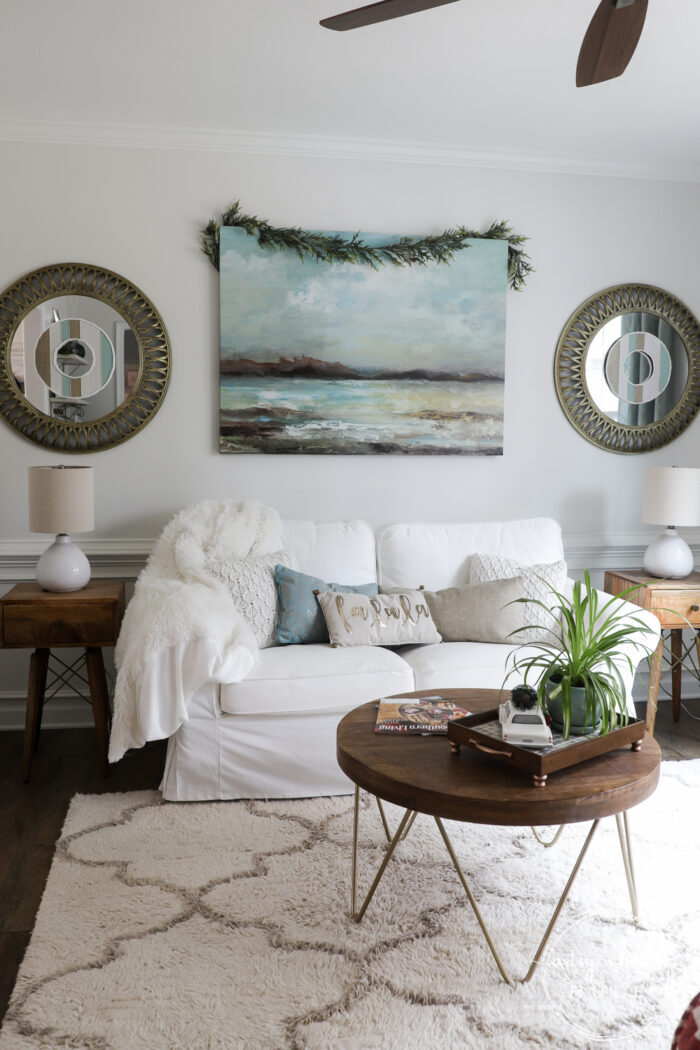 They go so nicely with our colors in this room.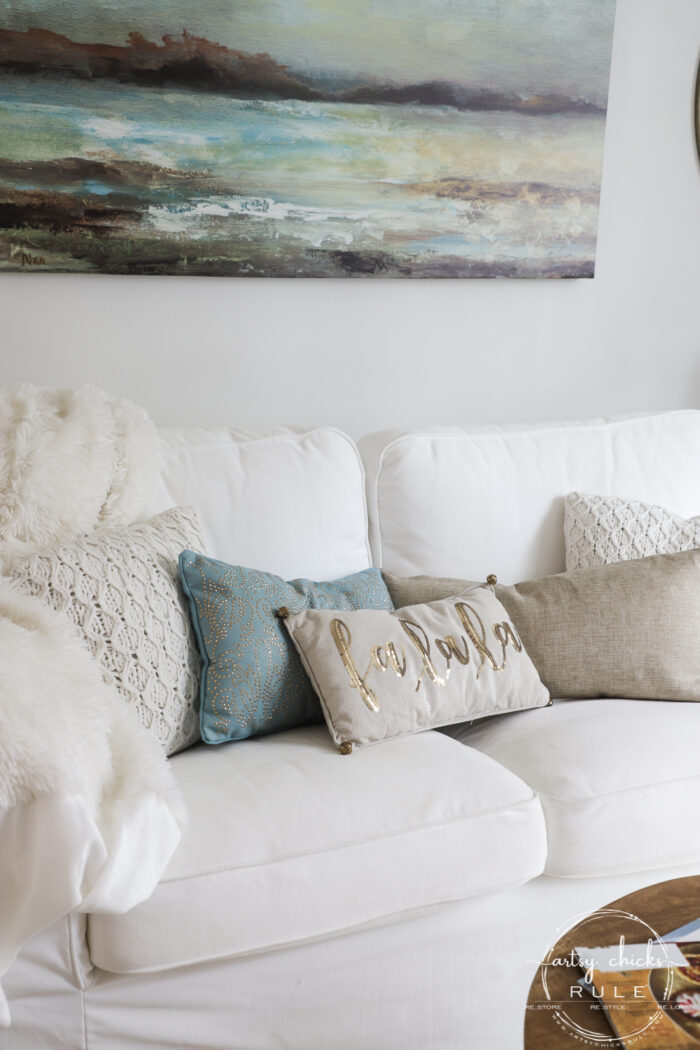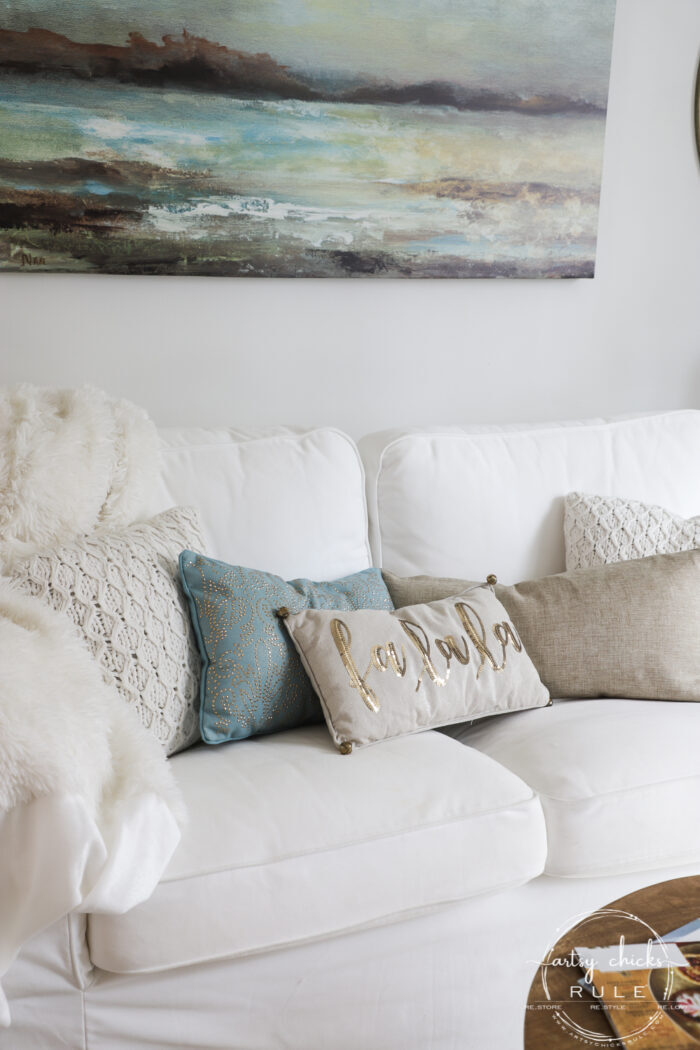 I hung them up with fishing line. My favorite thing to hang wreaths and such.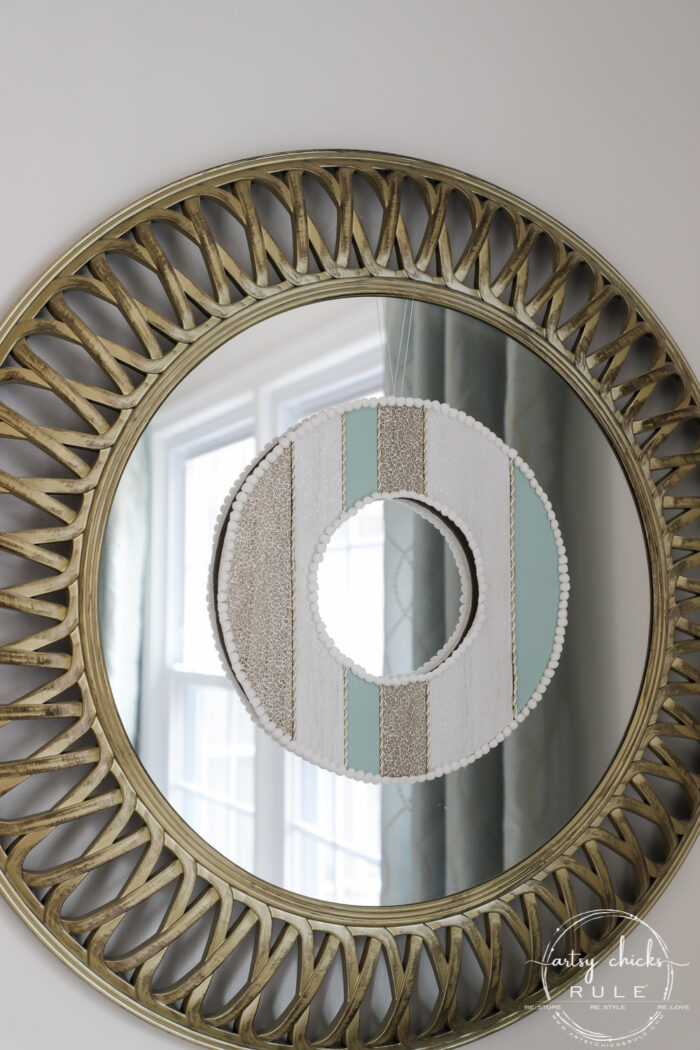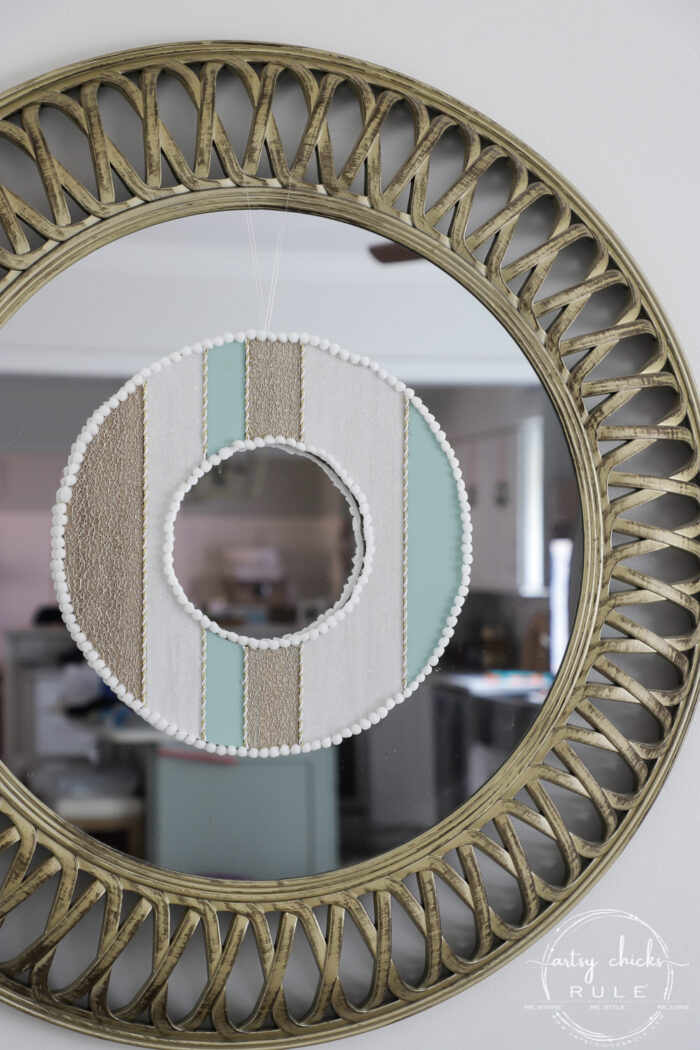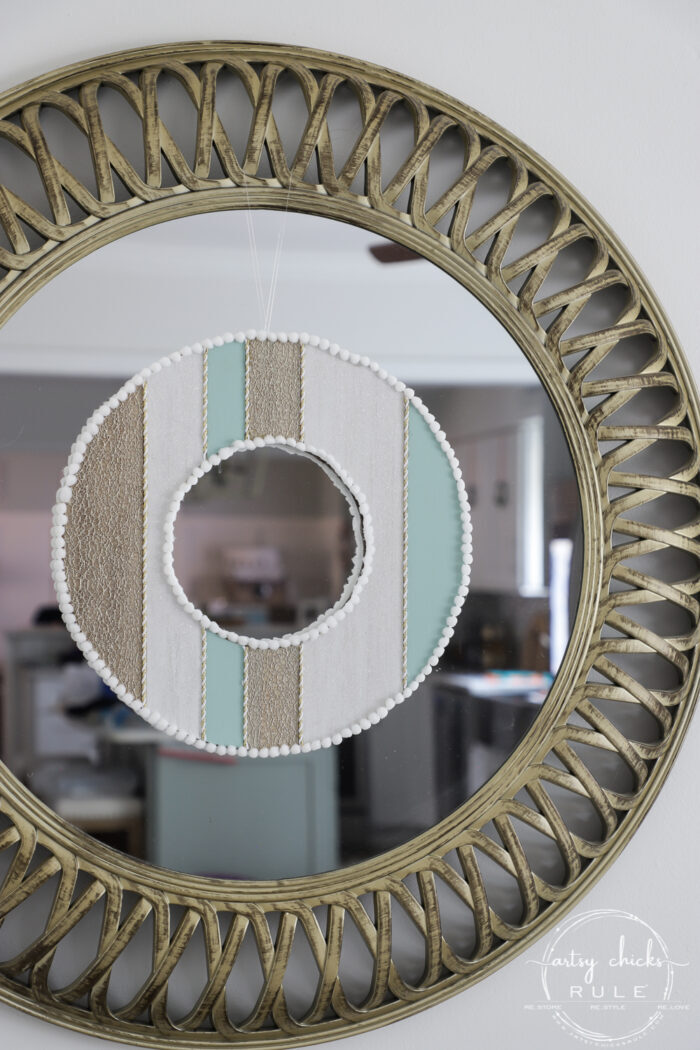 I wish you could see the glitter shimmering. It really makes them special.
And very holiday-ish.
A couple of close-ups…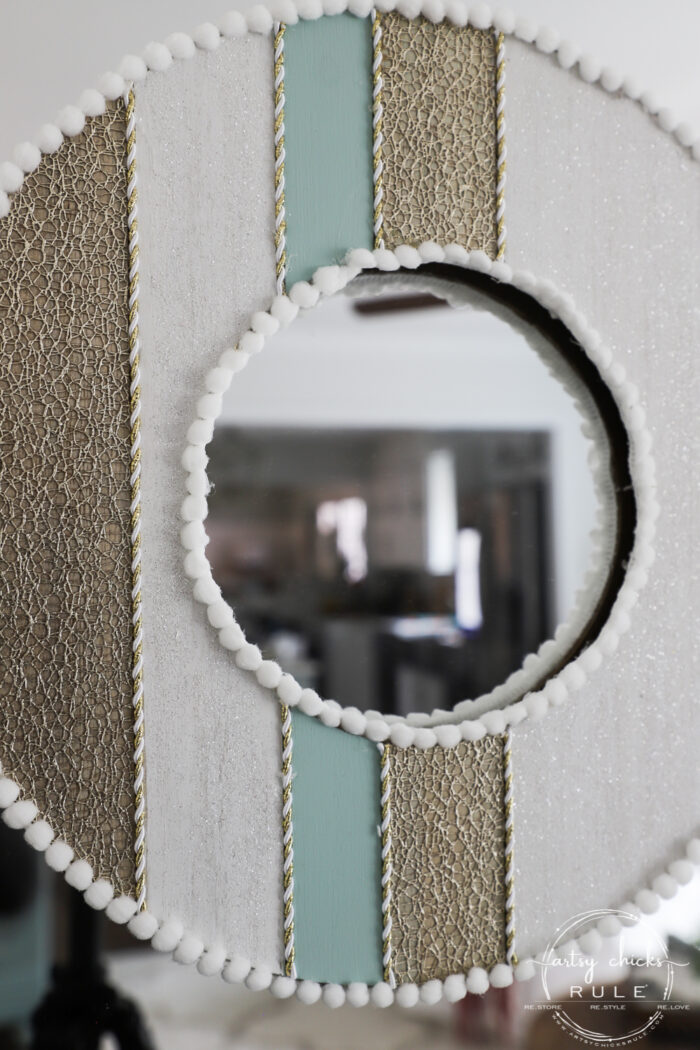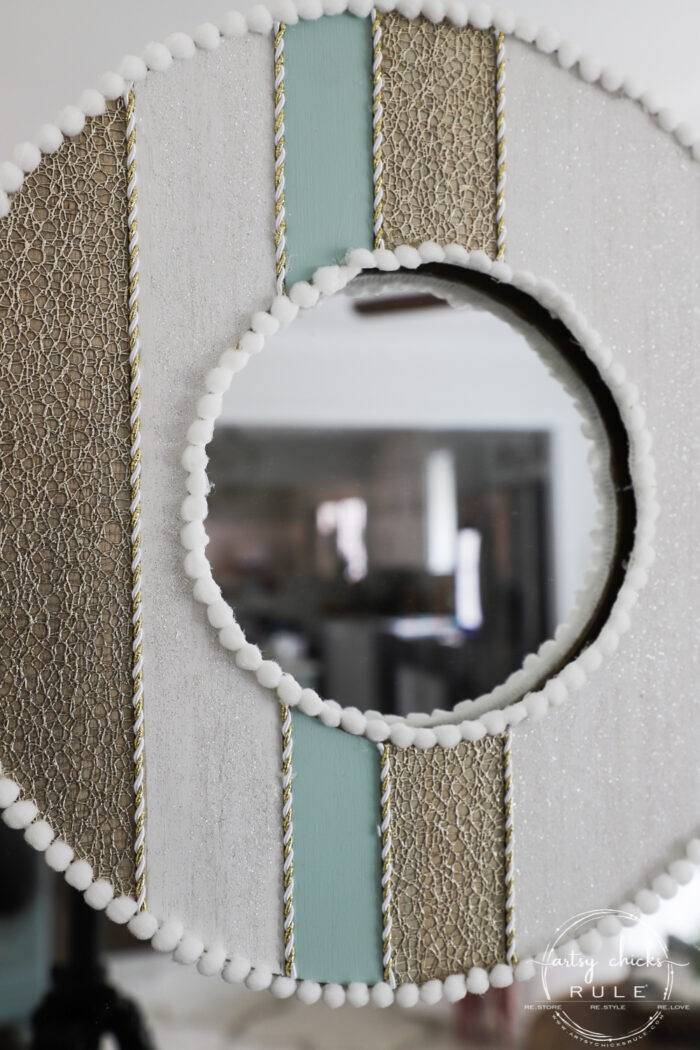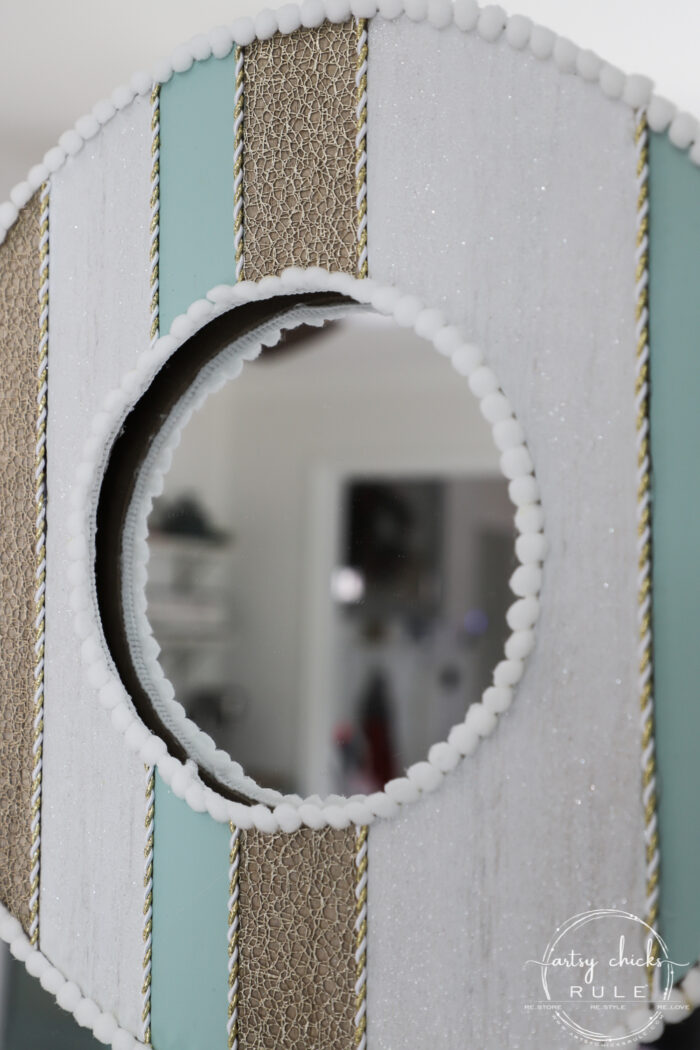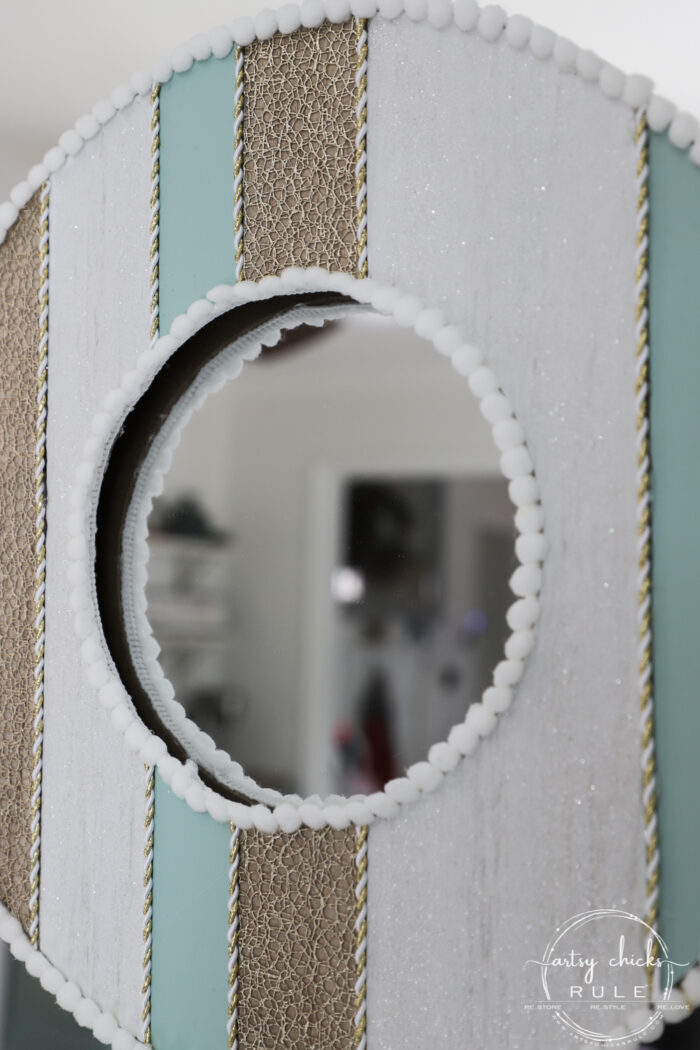 You can see the glitter pretty well in these close-ups.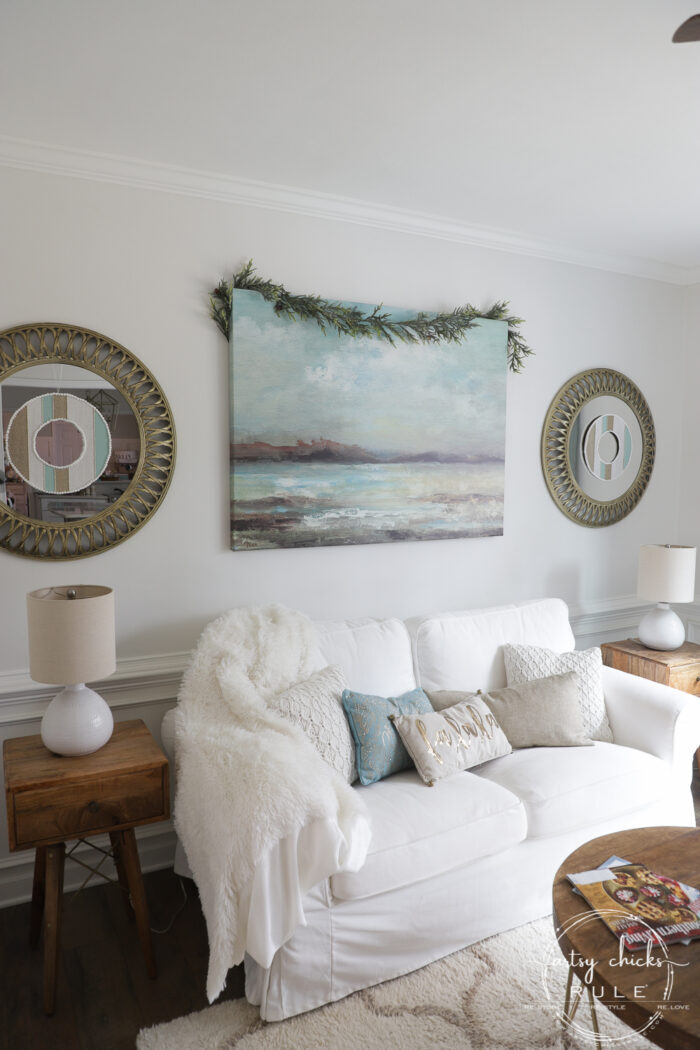 If you saw my fiasco last week over on Instagram stories, you know we started out having our tree in this room.
(to catch you up, I decided to only put one tree up this year…and put it up in the morning room here)
But… after it was decorated, I (we all, really, well, my kids and I haha) decided we really missed having it in the family/living room area.
That is where we spend most of our time and where the tree always was when my kids were growing up.
So what do you do? Well, I and my hair-brained ideas decided we should move it, all decorated and all (I did remove a few lower ornaments)!! haha
And so we did.
And I won't ever do that again. lol
It really turned out okay and wasn't too bad but it was a bit more involved than we were thinking it would be.
Good thing my husband is such a good sport and goes along with my crazy schemes!
AND…only one ornament bit the dust. haha
Anyway, what I was getting at with that long drawn out "catch you up" there, was that now this room looks empty and non-festive.
So these little modern Christmas wreaths are the perfect touch to bring a bit more holiday cheer in here now that the tree is gone.
They were super fun to do. I haven't done anything "crafty" in a while and I've missed it. I need to do more crafty things. They are a great stress reliever and just an overall fun thing to do.
PIN it to save it!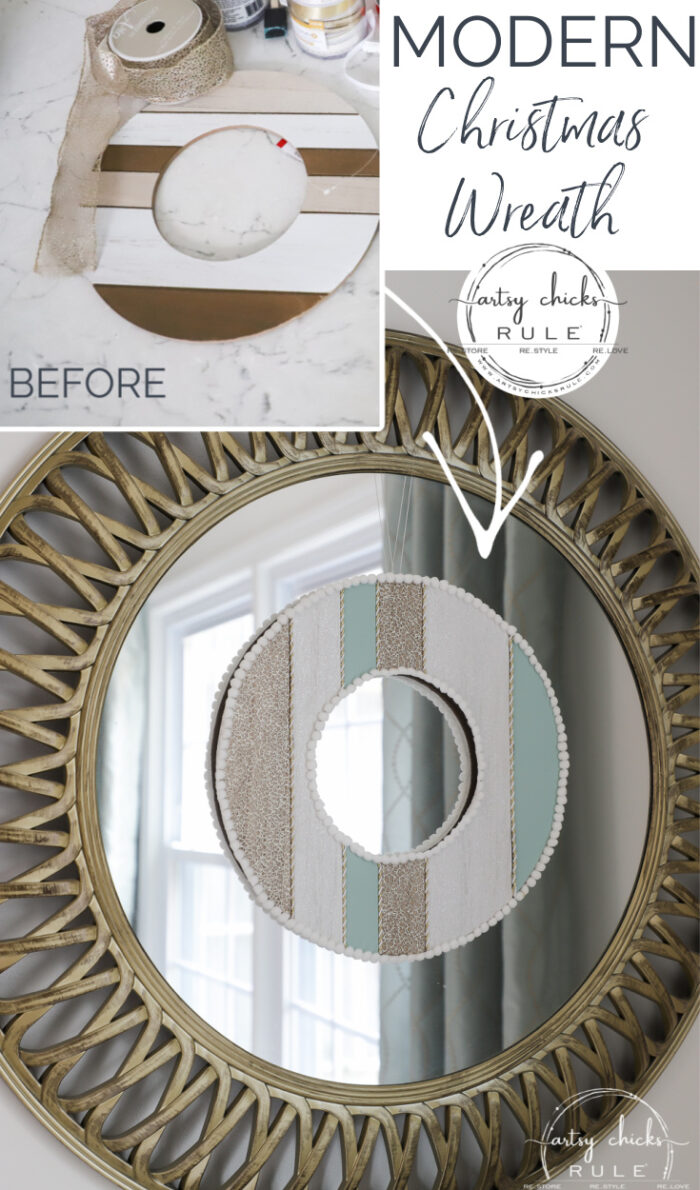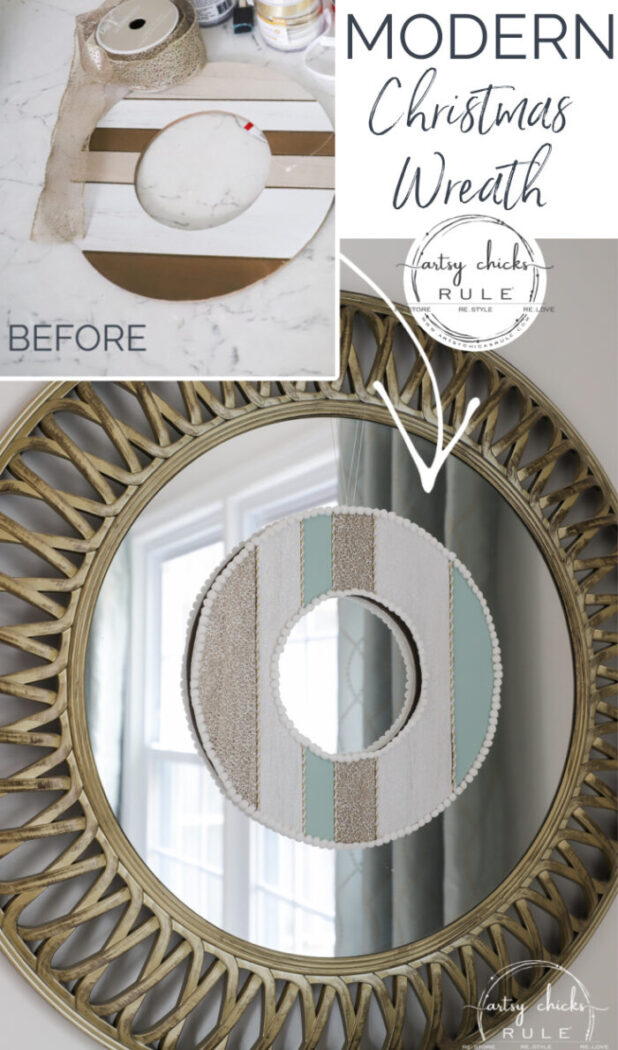 Wait! Hop on over and check out my friends' awesome makeovers too! (links below)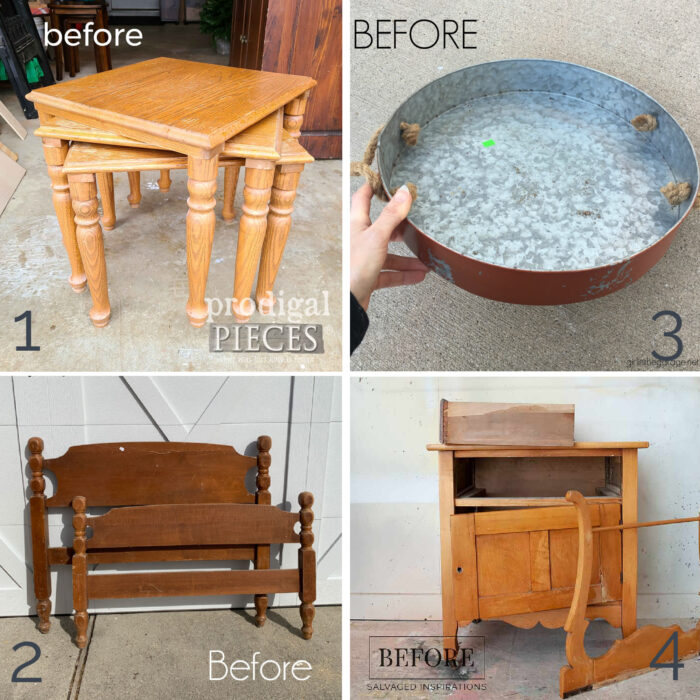 Have a wonderful week, I'll see you right back here on Thursday with another Christmas Past Projects post!
xo