Easy DIY Christmas Art (don't remove it, cover it up!)
This post may contain affiliate links. Please see disclosures here.
I love decorating for Christmas. The easy, DIY Christmas art I'm sharing today is the perfect solution to adding holiday decor to your existing decor….simply!
This post was updated Dec/2020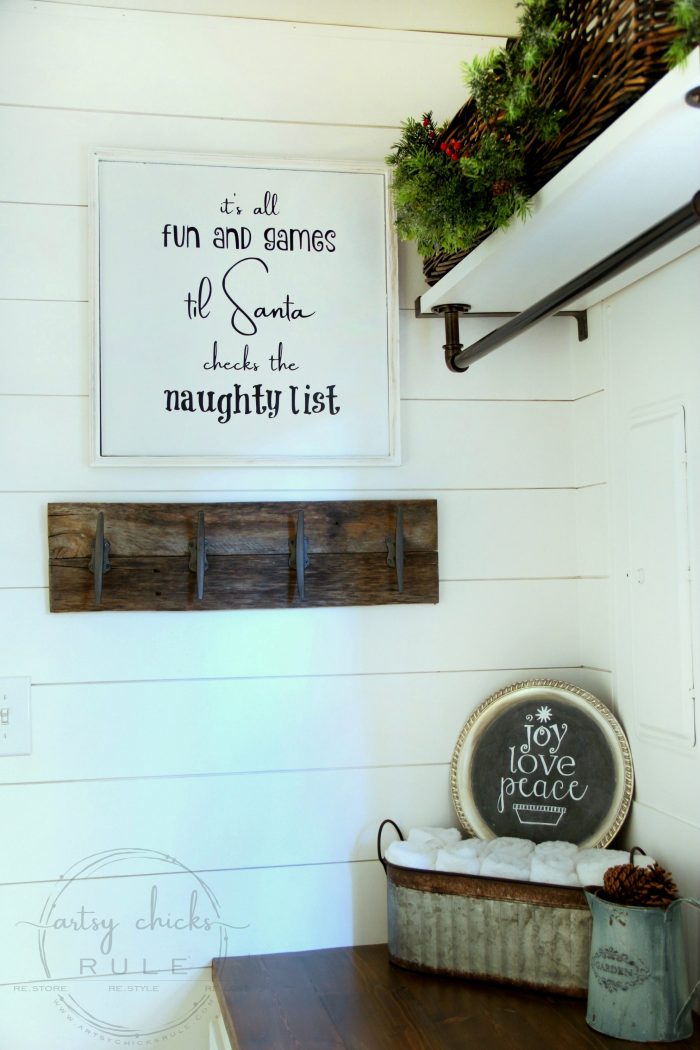 Want to know the easiest way to make DIY Christmas art for your home?
Isn't that the cutest little sign? I think so.
And the saying….even cuter!
I shared it earlier this week in my first holiday tour of the season, "A Festive Christmas Laundry Room -2017".
I don't know about you but I love decorating for the holidays. With a blog, however, it's a challenge to come up with new ideas and new placement of things I've used in years past. No one wants to see the very same decor, in the very same place every year, right?
Even if I didn't have a blog, I'd try to change it up a bit.
Although, if I'm being 100% truthful, I was bad about putting things right back in the same place they were the year before.
How about you?
I now try to mix things up so my home will look a bit different every single year.
If you are like I used to be before blogging, maybe this will provide you with some inspiration for changing things up.
Sometimes I just want to remove pictures on the wall and replace them with holiday-themed ones.
But…here is where the problem lies.
Some of my photos/prints are up with 3m strips (love those things) and who wants to have to remove those and replace them a month later?
I don't, I guess I'm lazy like that. But hey, I just like easy.
Like this print I had in my laundry room, for example.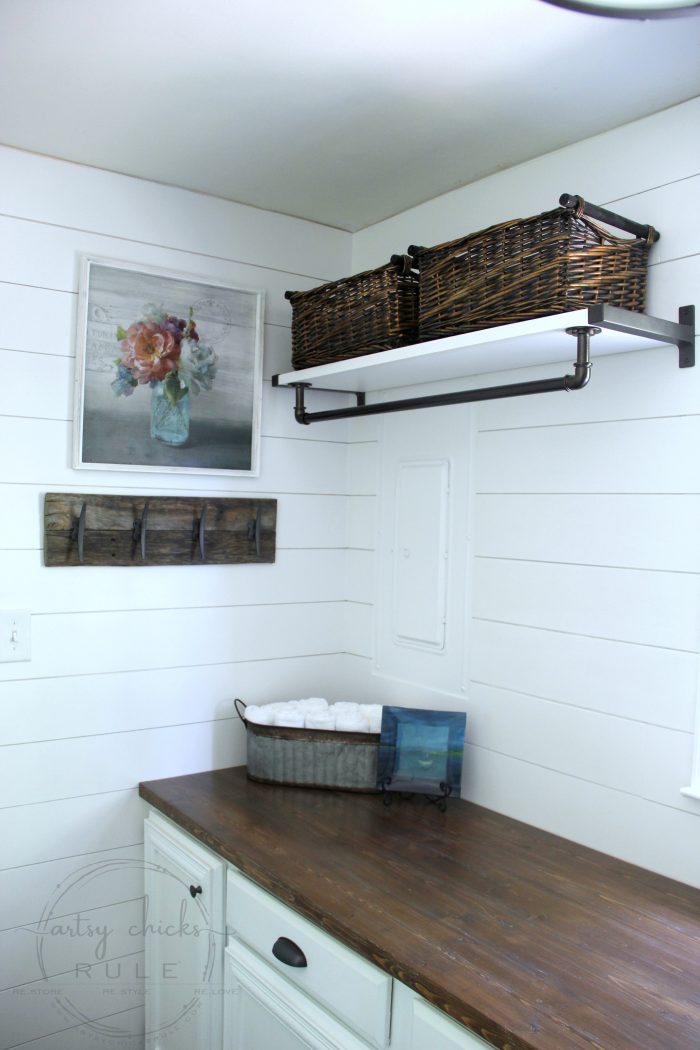 It is up with 3m strips.
So instead of taking it down, I came up with another solution altogether!
I originally thought I'd use white paper to line the print with and then add lettering.
I instead decided to use a foam board from the dollar store. (so not only is this easy peasy…it's also budget-friendly, too…win!)
I simply took the inside measurements and marked and cut the foam board accordingly.
I used a T square and my handy little X-Acto style knife.
Which worked perfectly, by the way.
Here's the graphic I designed for this project.
Do you want to save this DIY Christmas art printable to make one too?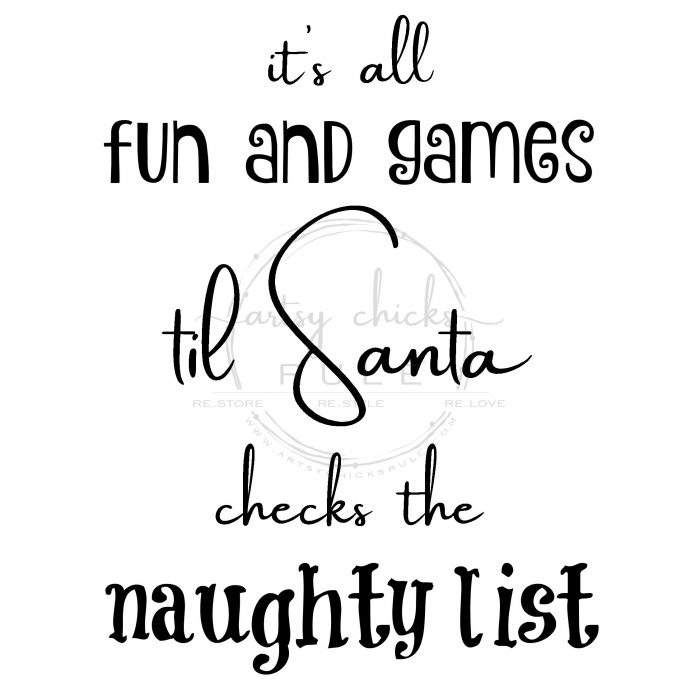 If you are already a subscriber, you can click here, enter your password (it can be found near the top of all my emails to you), and download this or any other graphic I've created over the years. (over 100!)
If you aren't yet a subscriber, you can click here or the pink box below to become one to gain access.
I used my Silhouette Cameo to cut it out.
I never design directly inside the Silhouette program because ….well, because I just haven't gotten the hang of it yet.
I don't feel like I can control as much as I'd like.
And so, let me tell you, designing elsewhere, like Picmonkey (which I love), and being able to transfer right on over to Silhouette to cut it out….game changer!
Now that I know how to use the Silhouette in this way, it's one of my favorite (time-saving) ways of making things with lettering.
Want to see how easy it is to use your own designs inside of Silhouette? Click here >>> How To Import Your Own Designs Into Silhouette Cameo.
Or you can also use any of these transfer methods to do it if you don't have a Silhouette machine.
I printed it out on black vinyl and then pulled off the excess vinyl around the letters……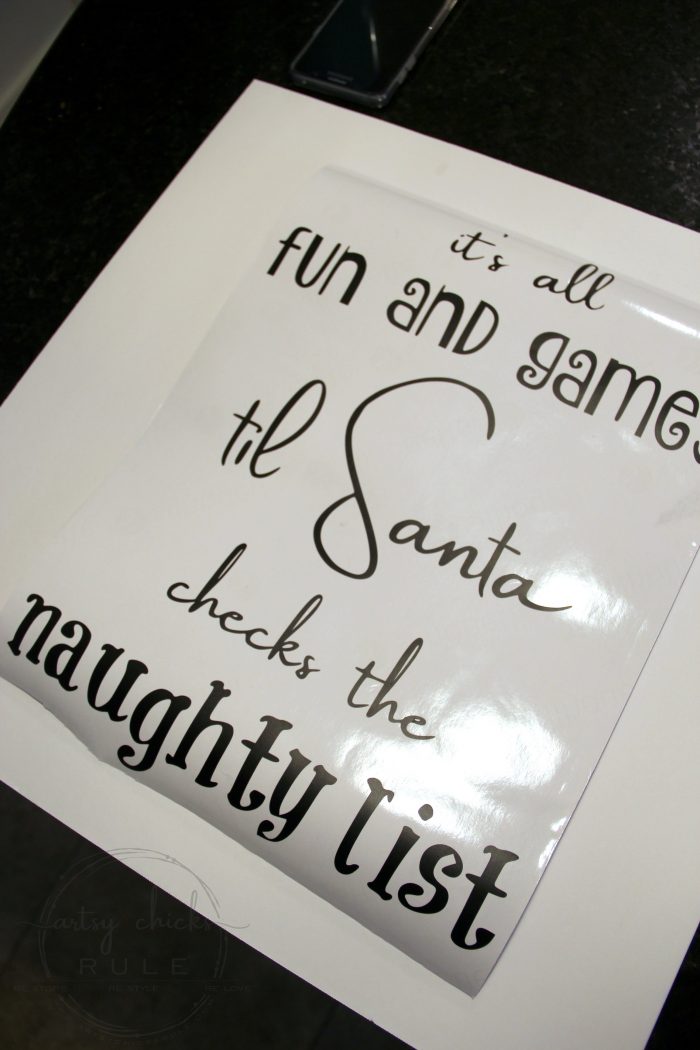 ….then attached the transfer paper, peeled off the backing, and got it aligned on the foam board.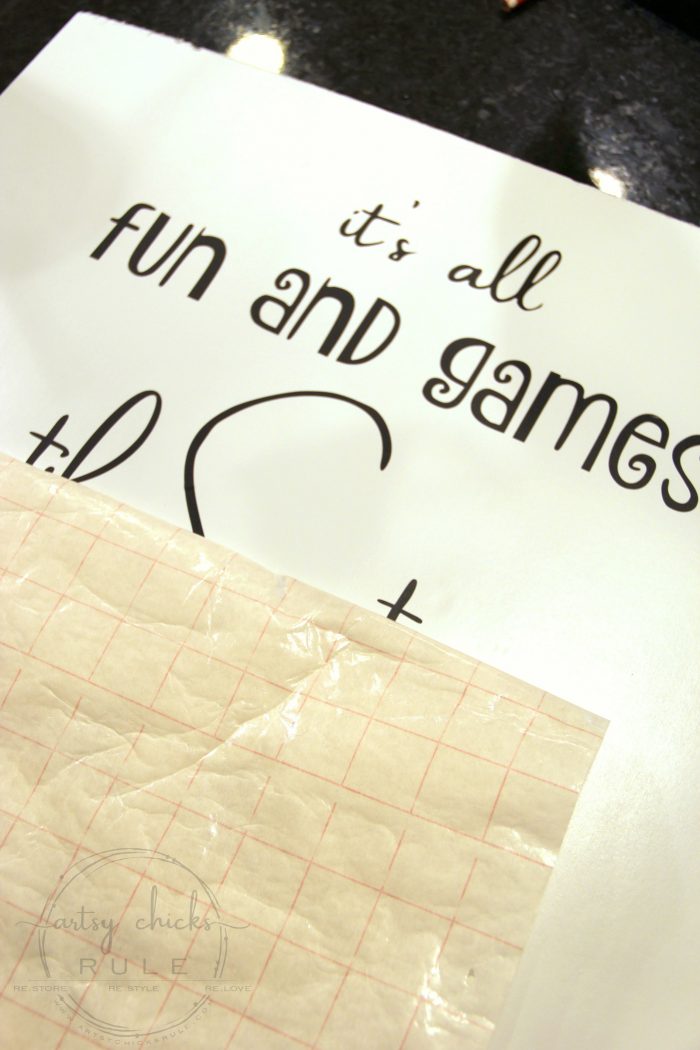 Next, I stuck it on and carefully pulled the transfer paper off, leaving the letters stuck to the foam board beneath.
I then used a few 3m strips (cut in half as to not be wasteful, I'm a thrifty girl! ;) ) on the back.
And simply stuck it up inside the frame.
Easy DIY Christmas art…and done!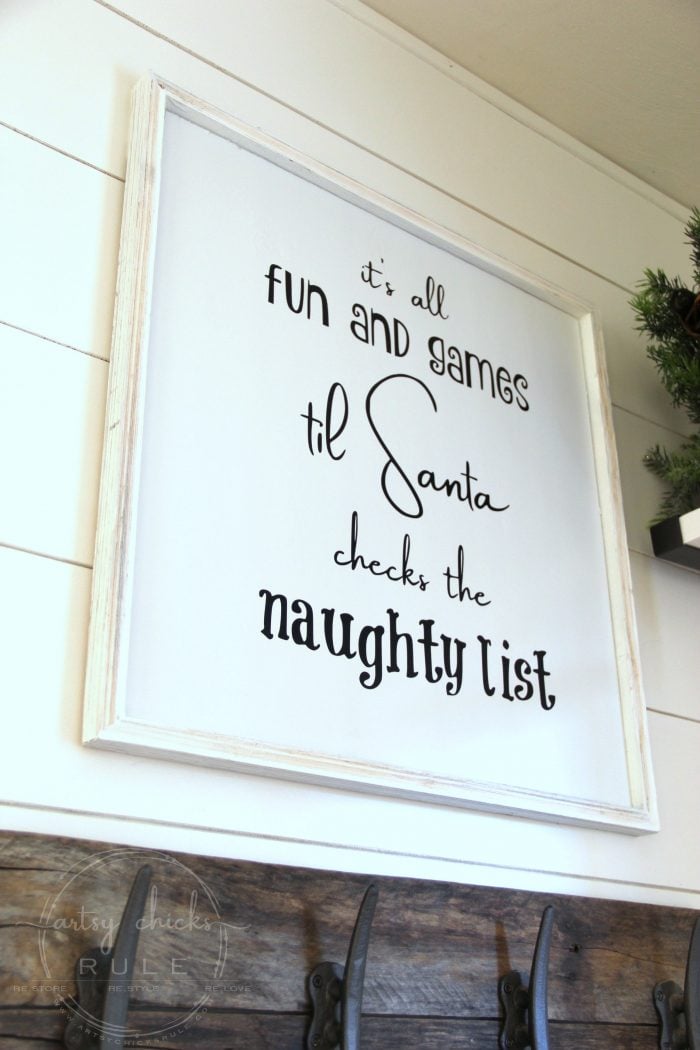 I love how simple this project was. And I love that I didn't have to take down any artwork/pictures to do it.
If you don't own a Silhouette machine and don't want to buy one, you can also do this by hand with any of my other favorite transfer methods, found here.
Or if you have a holiday stencil you like, you can even use that.
Think you might try it? I hope so!
Love it? PIN it to save it!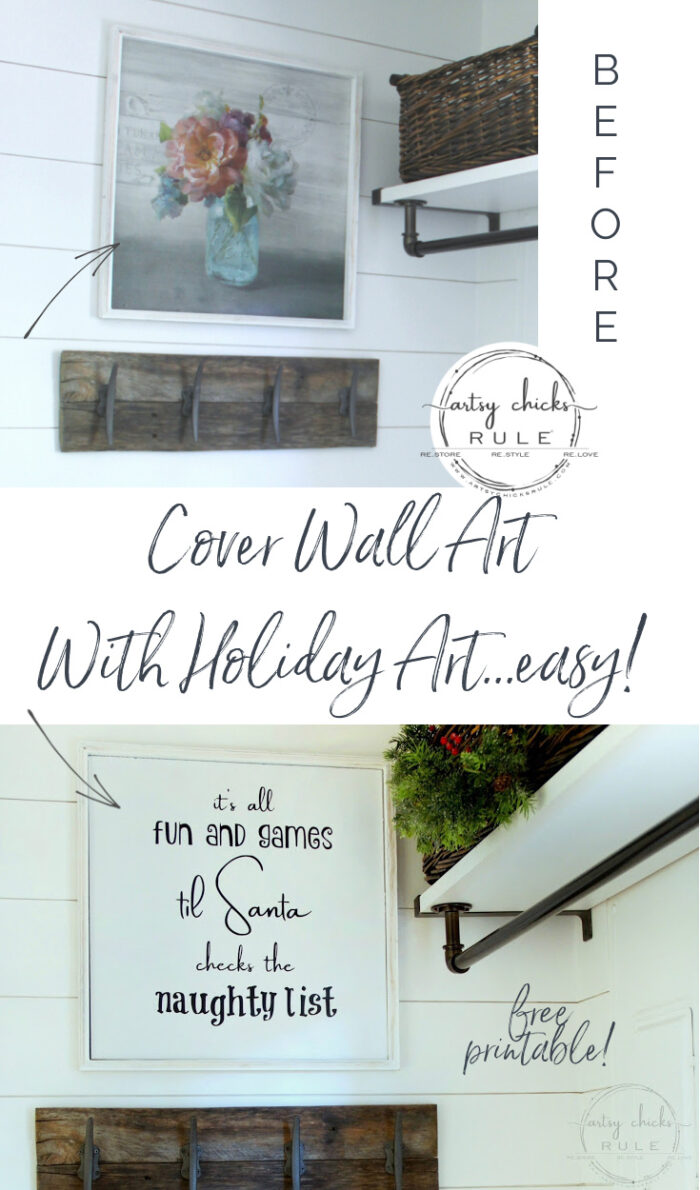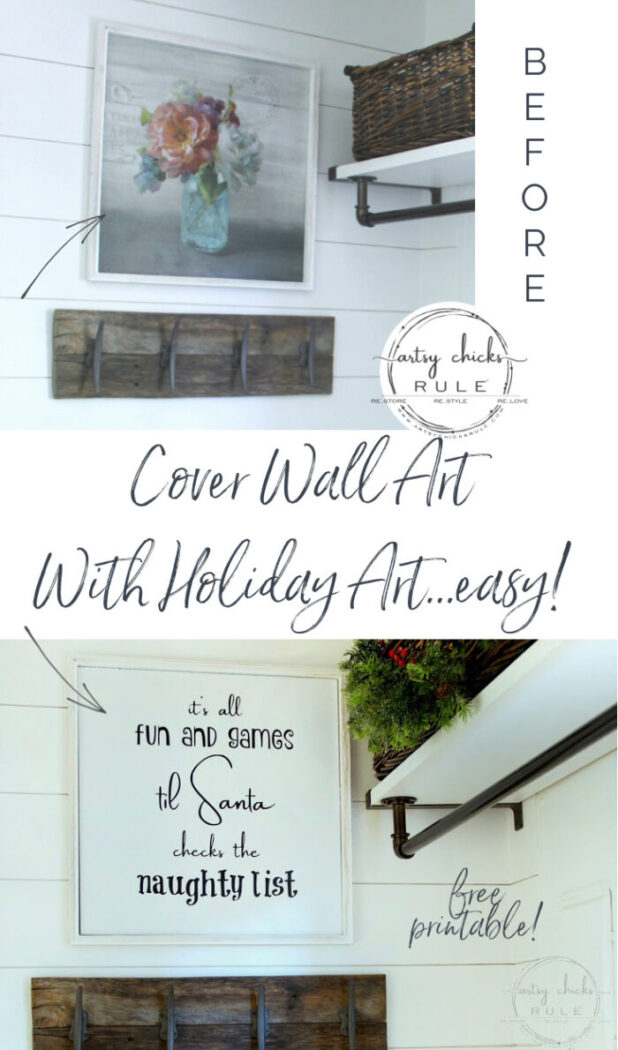 I'll see you next week with my full Christmas home tour and even a little tutorial for the small wreaths I made for my laundry room-2017.
Have a wonderful weekend friends!
xoxo