Fancy Blue & Gold Chest – IKEA Rast Hack
This post may contain affiliate links. Please see disclosures here.
This is a sponsored post written by me on behalf of Hickory Hardware. I was provided with an IKEA Rast Chest, beautiful hardware from Hickory Hardware and a gift card for supplies. All opinions are 100% mine.
A while back I was contacted by Hickory Hardware to create a makeover on an IKEA Rast Chest using their hardware.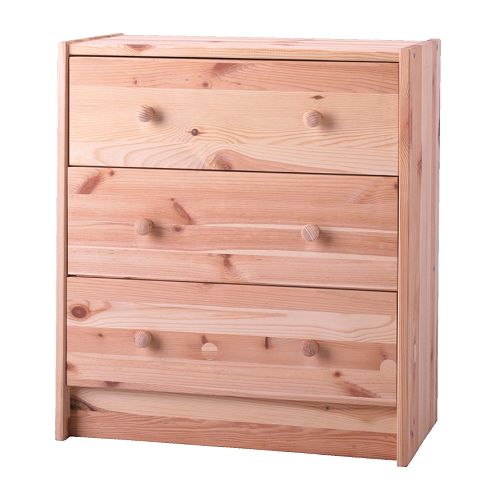 If you've never seen an IKEA Rast Hack before, they are very utilitarian.
It is super inexpensive but also super plain! ($34.99)
Adding a few pretty touches, like the hardware, can (and will) totally transform this piece, however.
And…without costing you a fortune to do it.
As you can see…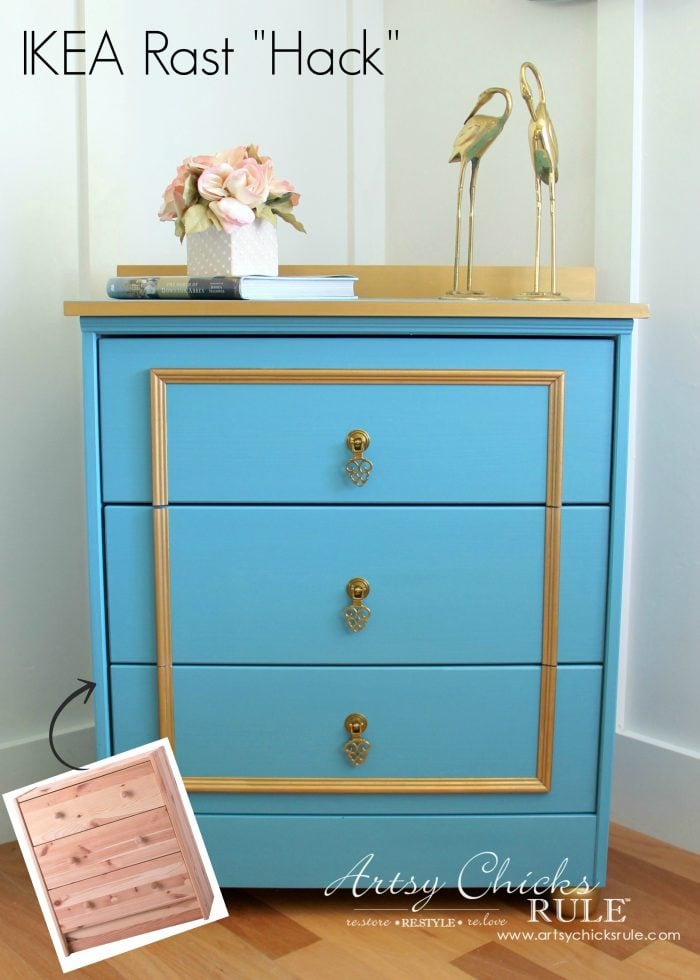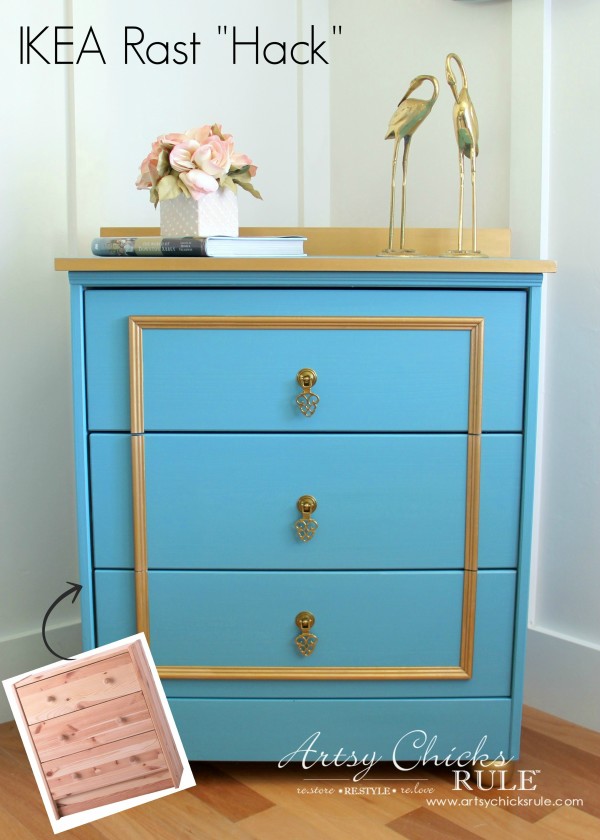 Night and day. Just like I like it! ;)
I love a "wow" transformation. Those are the most fun.
I don't think I will ever tire of it.
That's one of the reasons I love to makeover old, dingy, broken and/or dated thrifty finds.
Or IKEA Rast chests. ;)
So….first things first.
I decided to add ball feet and a new top….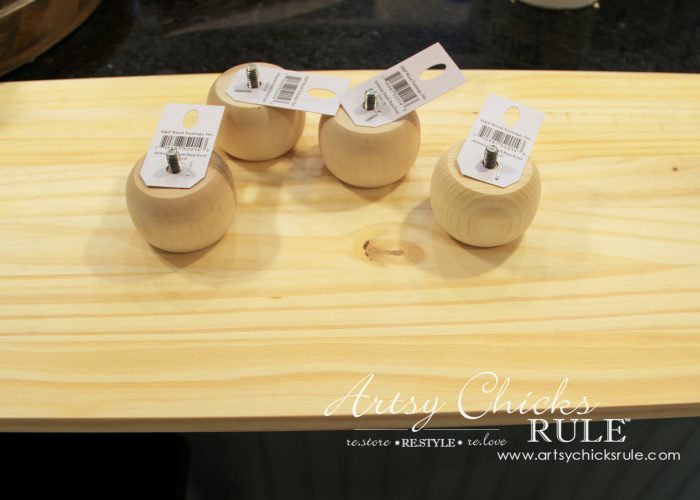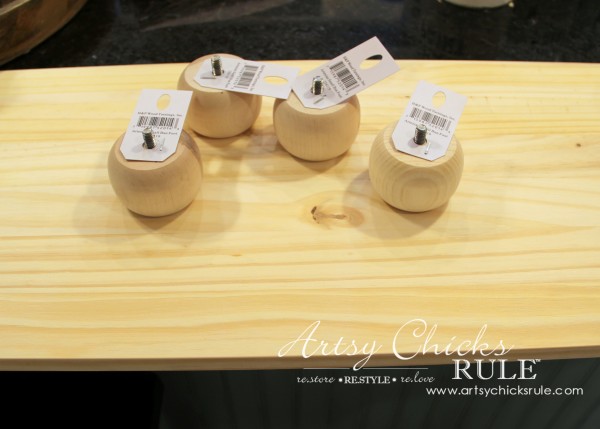 My husband cut the top to fit for me. You can also get your local hardware store to do the same.
I didn't love how the bottom piece of wood was inset. You can see what I mean in the before photo at the top of the page.
So my husband came up with the great idea to just unscrew and move the piece to the front.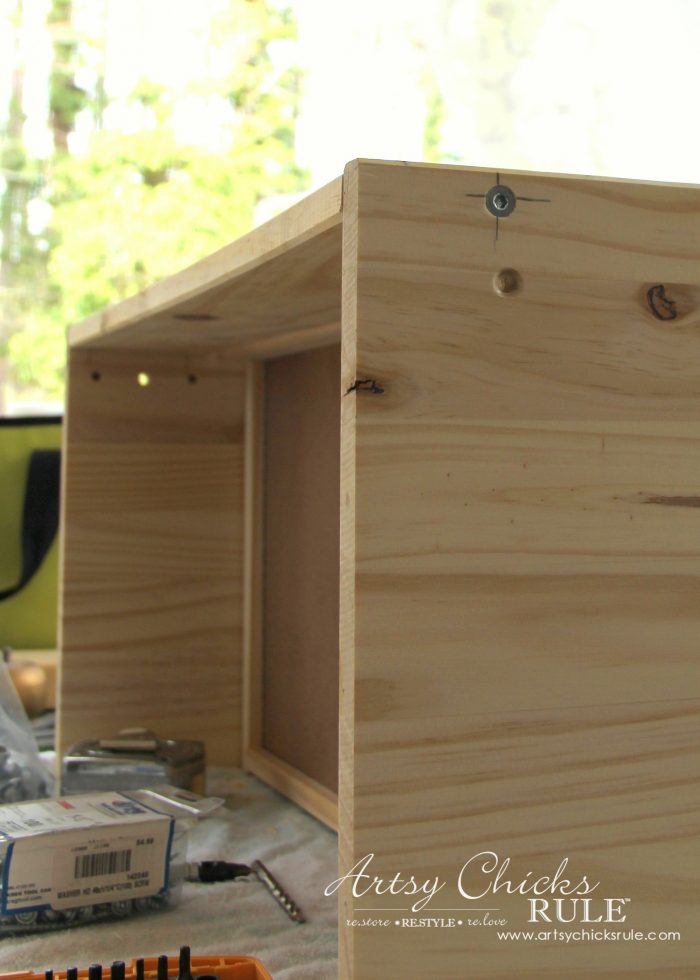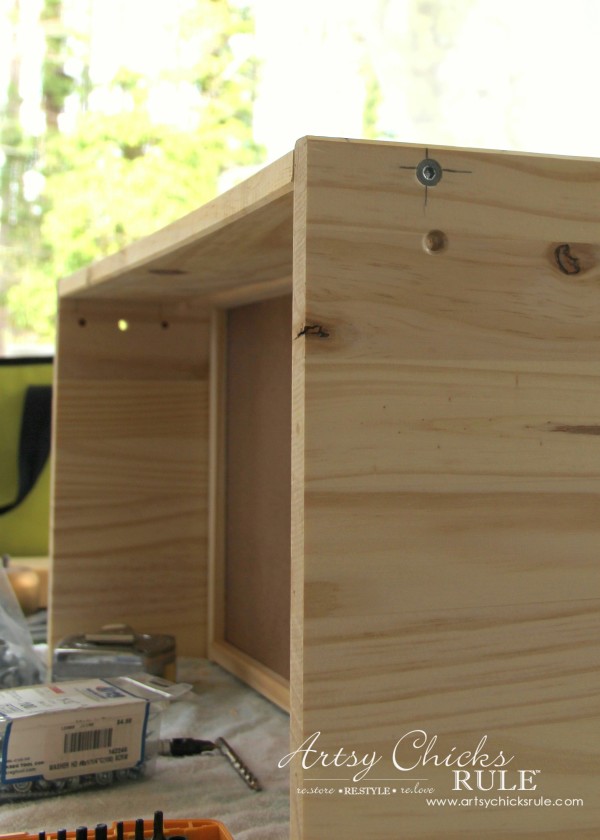 So simple!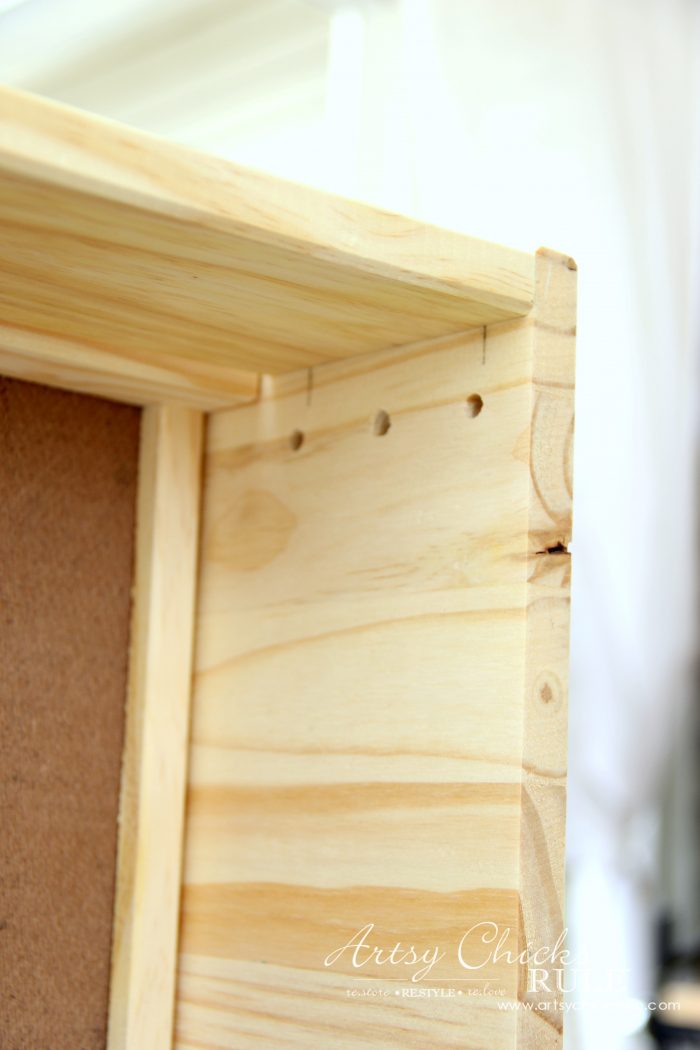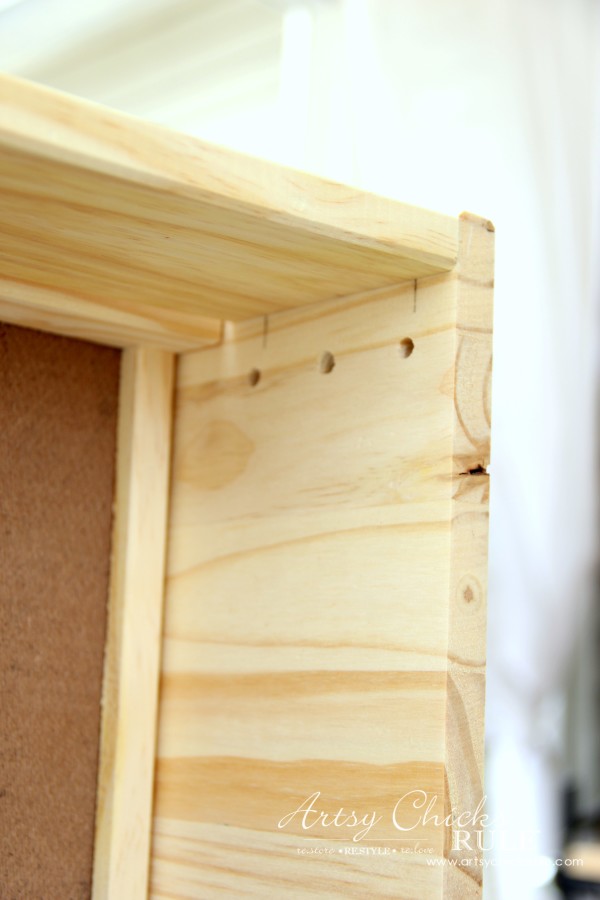 No extra wood required.
He's so smart. :)
Next I added wood to the bottom/base of the chest for the ball feet to attach to…..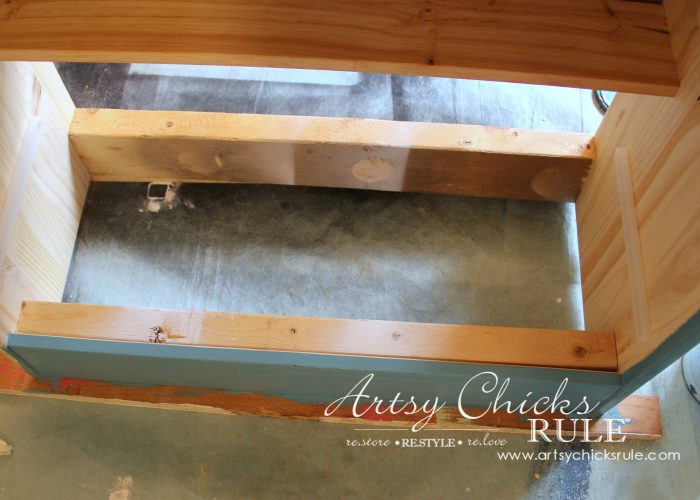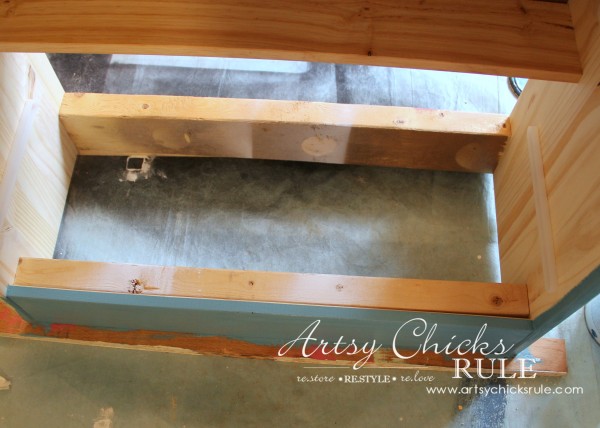 Just old scrap wood is fine. No one will see it anyway!
I never throw anything away. (my husband did all of the wood cutting for me but again, you can get your local hardware to do this for you)
View from the side where they are attached.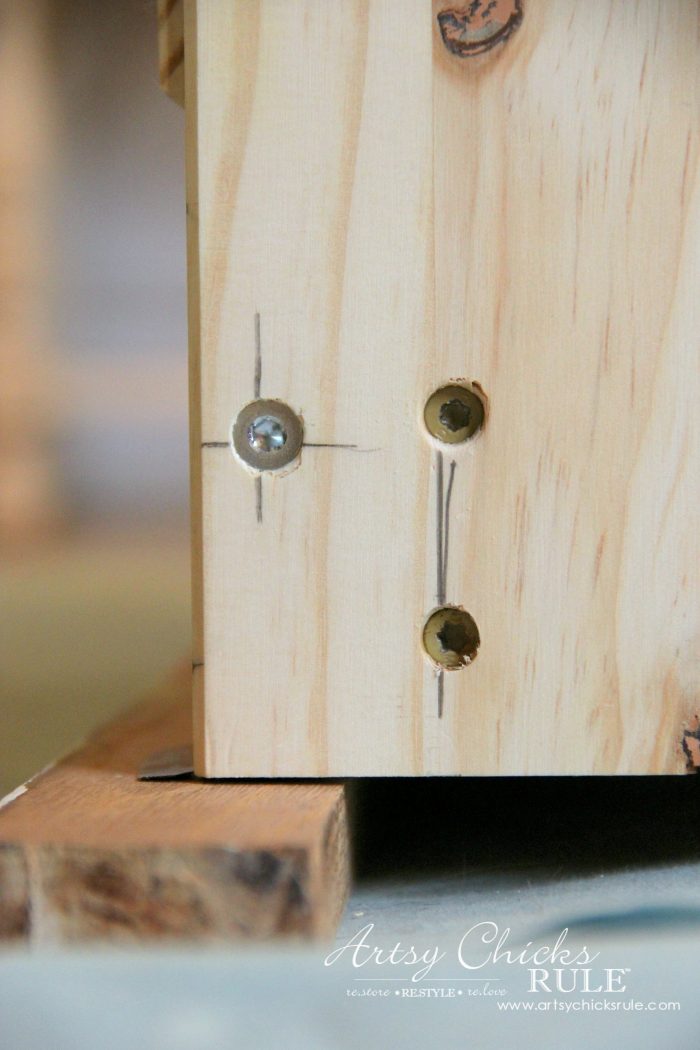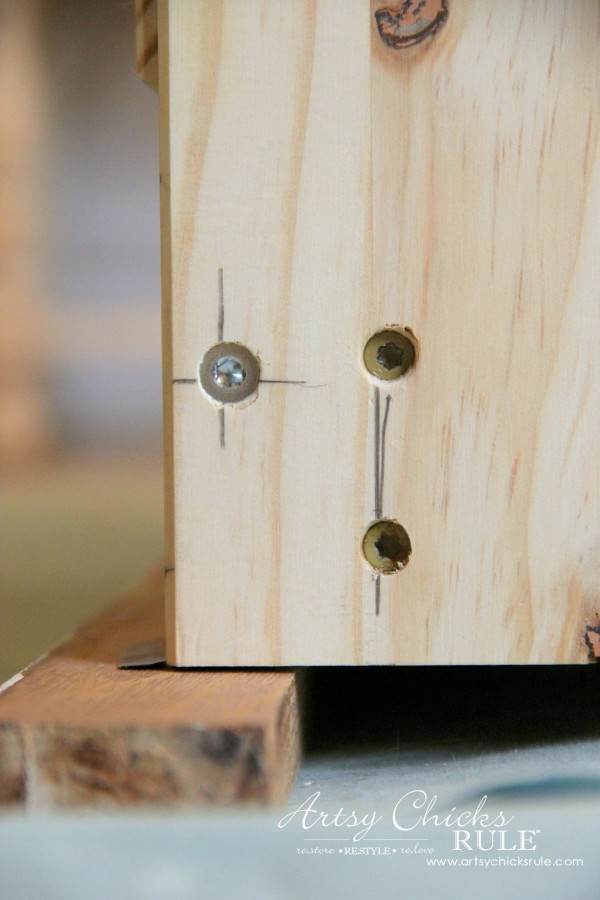 The screw on the left is the board we moved to the front.
The other two screws are for new boards just attached.
You can see the ball feet attached here….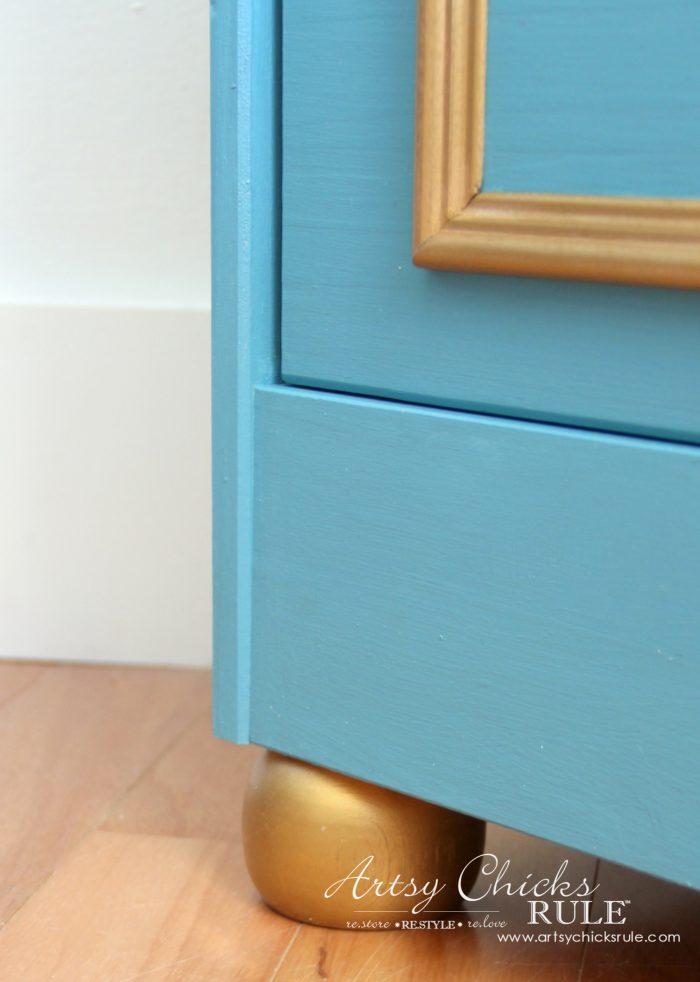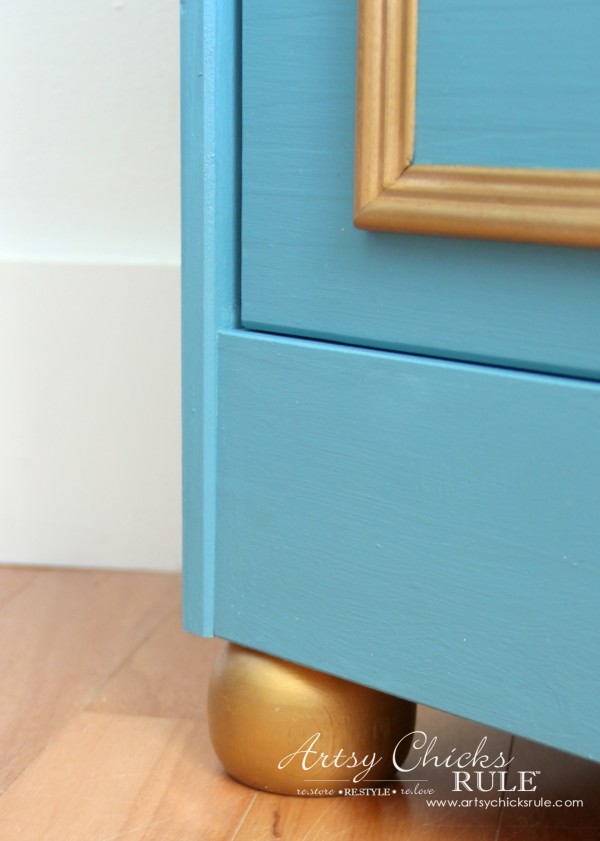 They are simply screwed into the wood base I attached.
Then I decided to sink (and replace) the rest of the screws so that I could fill all with wood putty for a clean finish.
Before….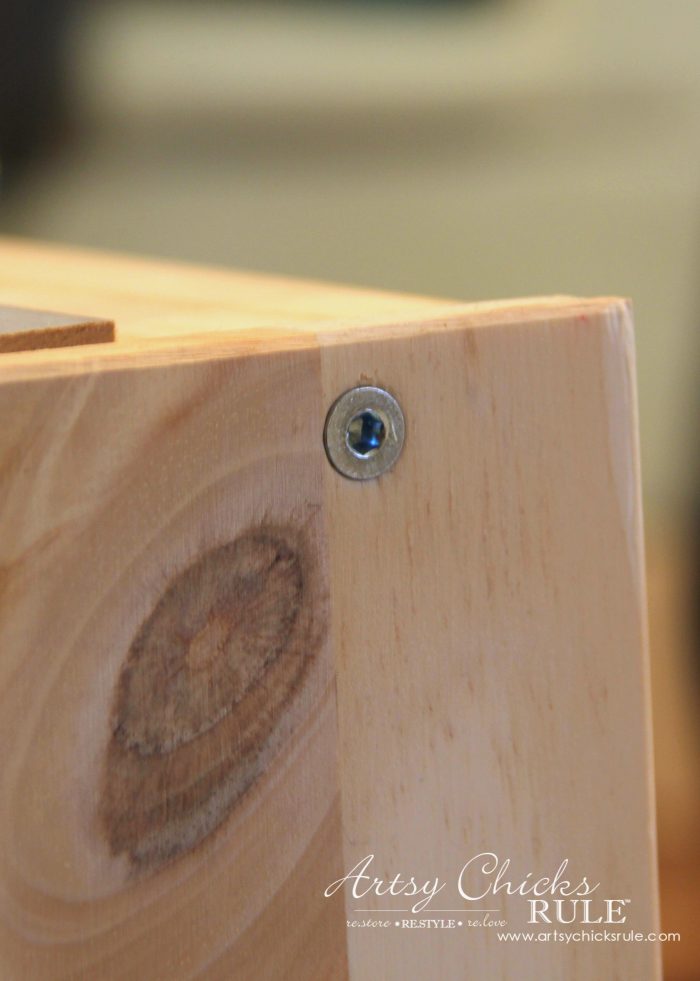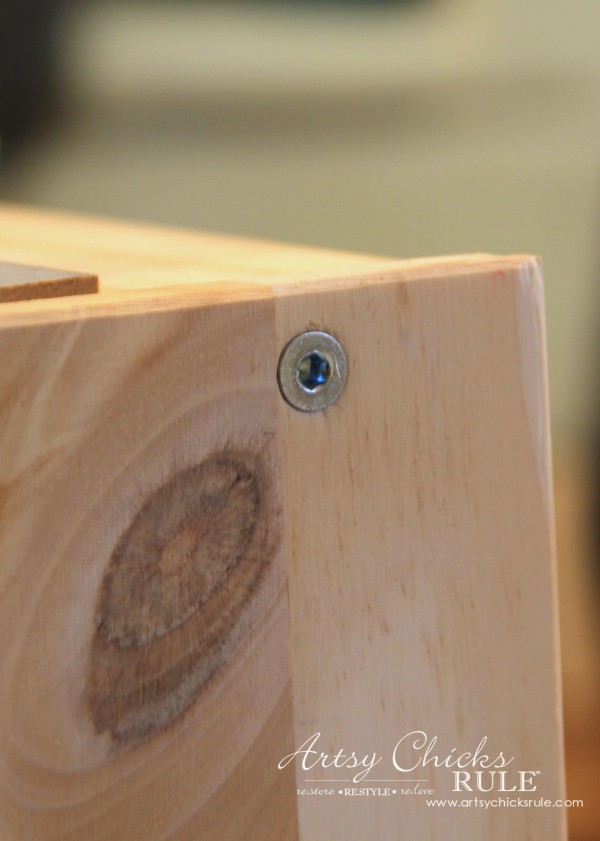 After….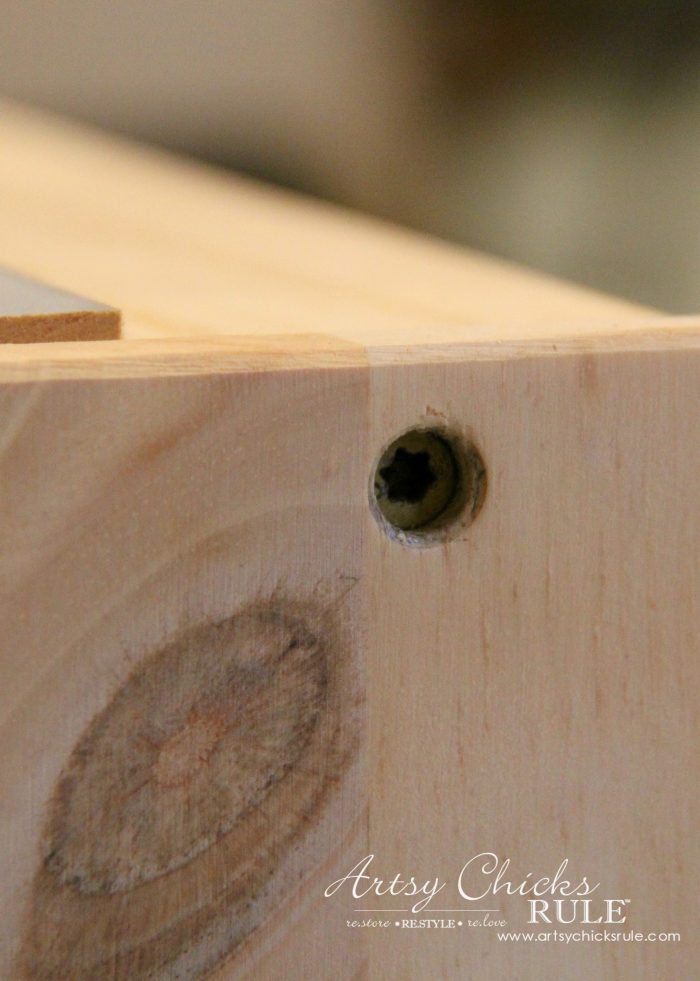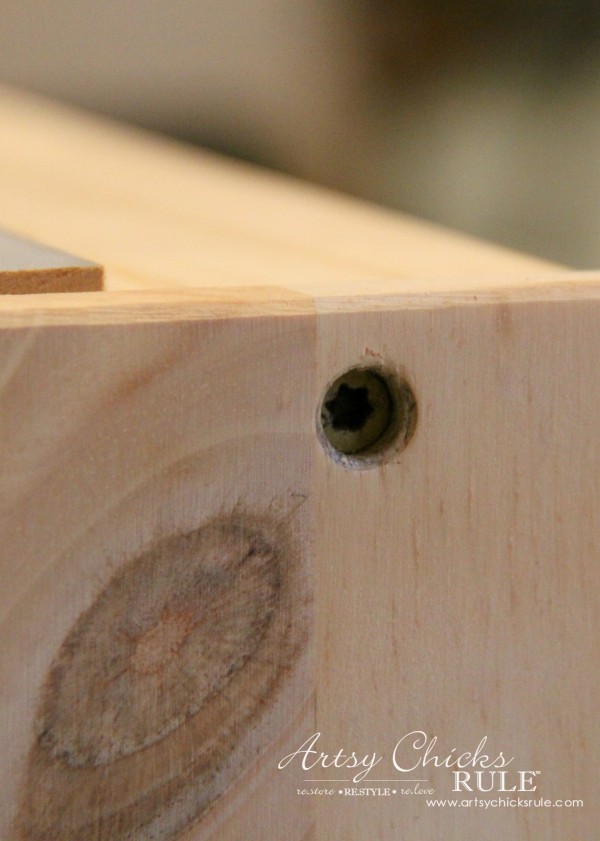 I added decorative trim at the top because there was a gap once the new top was added.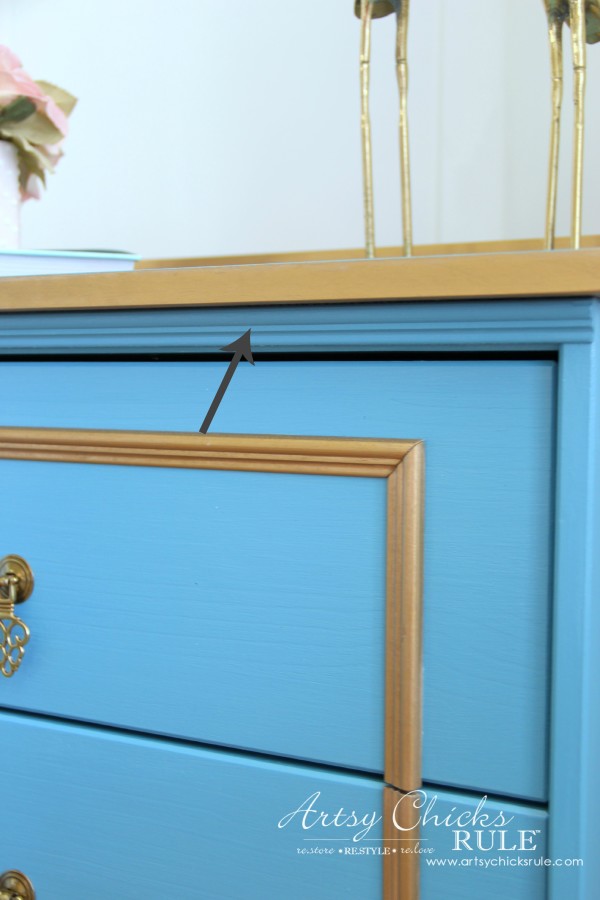 And used the same trim to create that decorative box on the front of the drawers.
The hardware I chose to use is called Queen Anne Lancaster Hand Polished Pendant Cabinet Pull.
They are beautiful! Hickory Hardware has so many knobs/pulls, etc, to choose from is was hard to decide.
But these finally won me over ….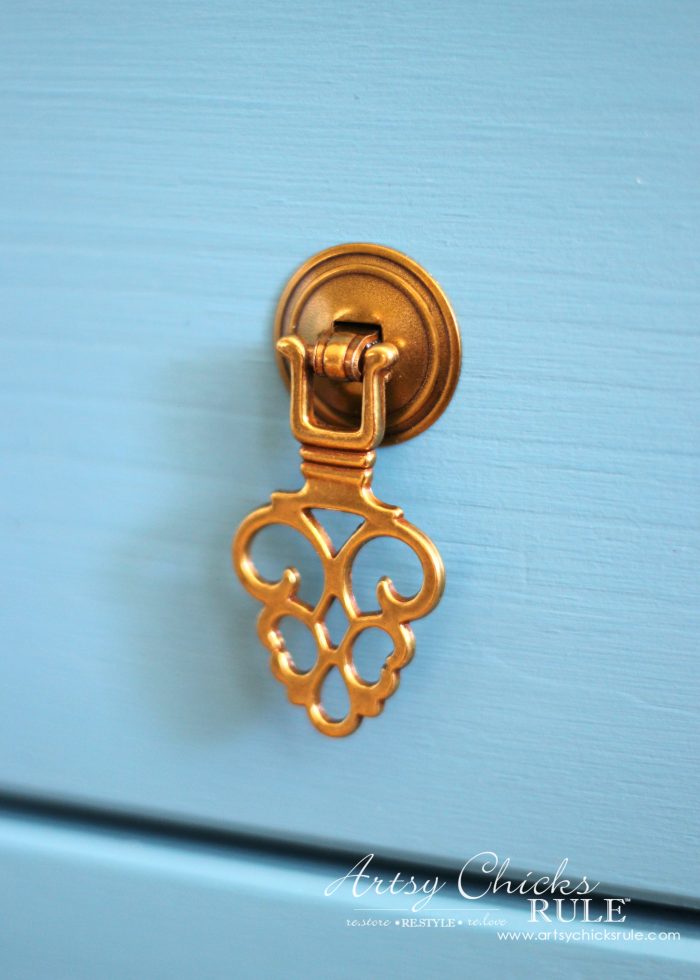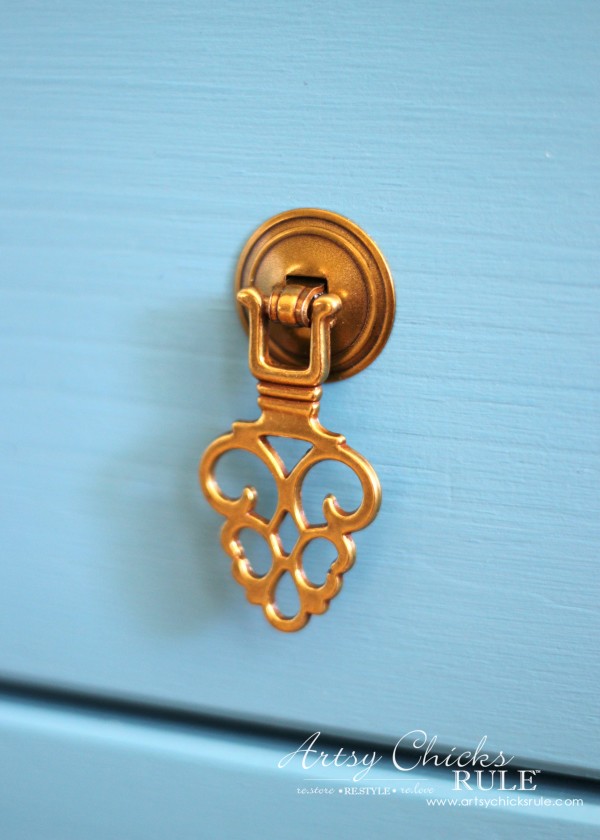 Aren't they pretty?? (and very inexpensive at $4.19 each!)
They make the piece, in my opinion.
Hardware can really do that.
I only ended up using three (instead of the six this chest originally had).
Three was plenty especially with the new design I gave it.
I just filled in the holes before painting and drilled new ones in the centers.
For the top, I painted it blue like the rest but decided to paint a gold edge to match the hardware.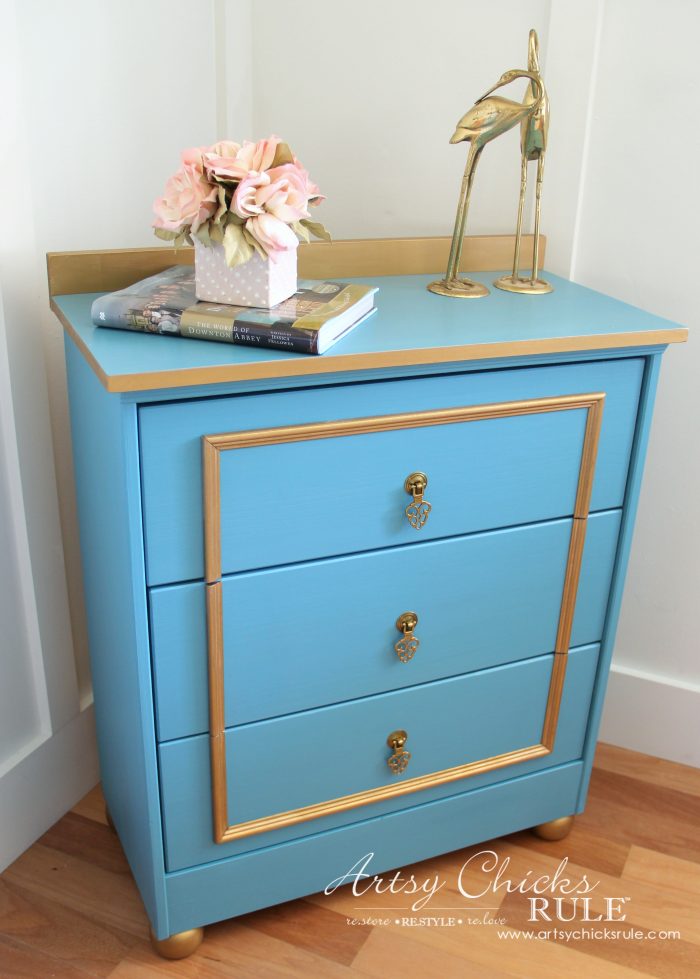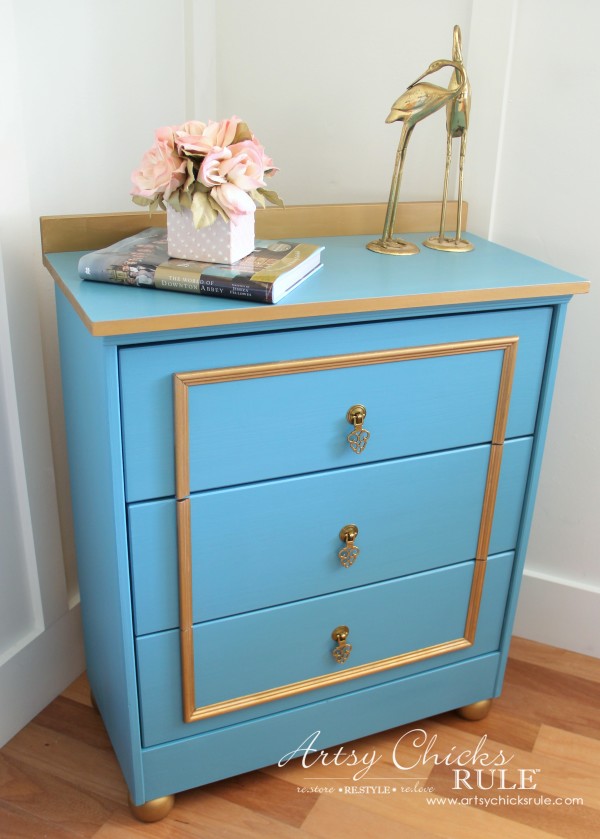 I also thought a gold raised back would be a pretty addition.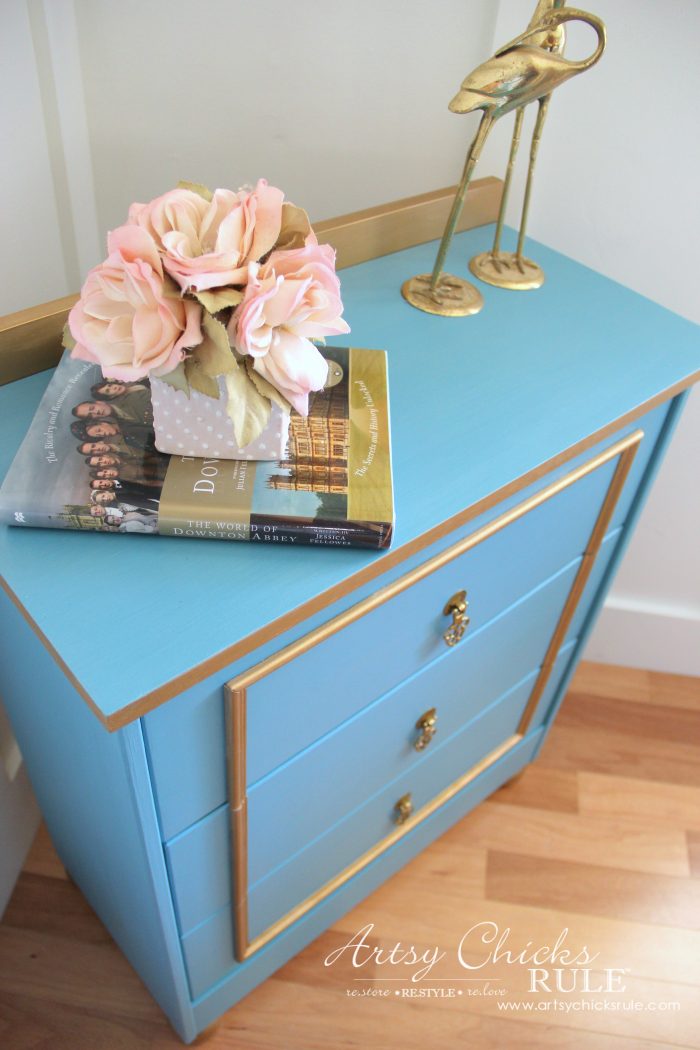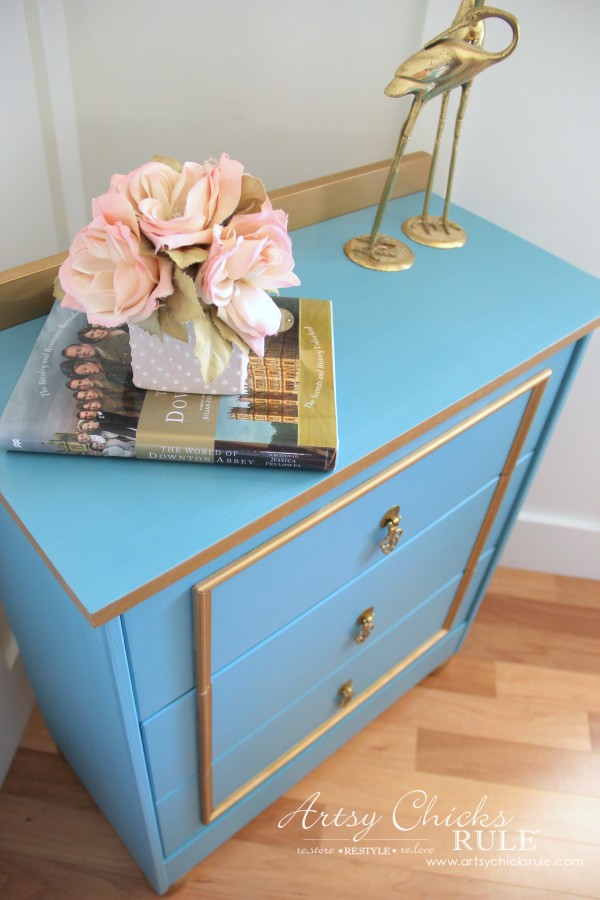 This blue and gold combo is a favorite.
I was actually inspired by a thrifty makeover I did recently…. Thrifty Makeovers Repurposed – Jewelry Tray.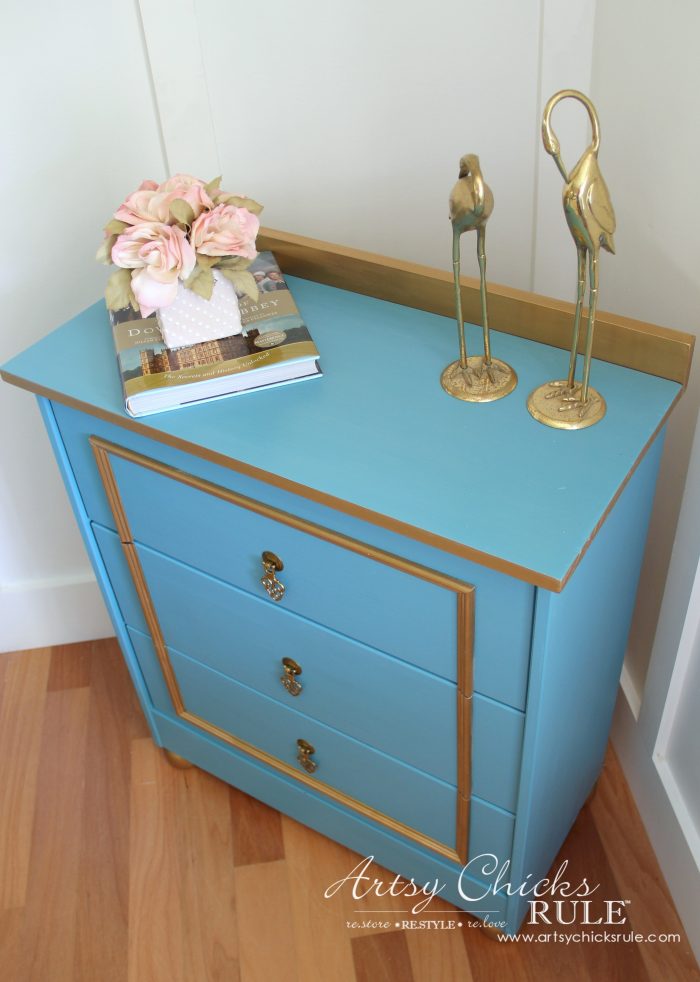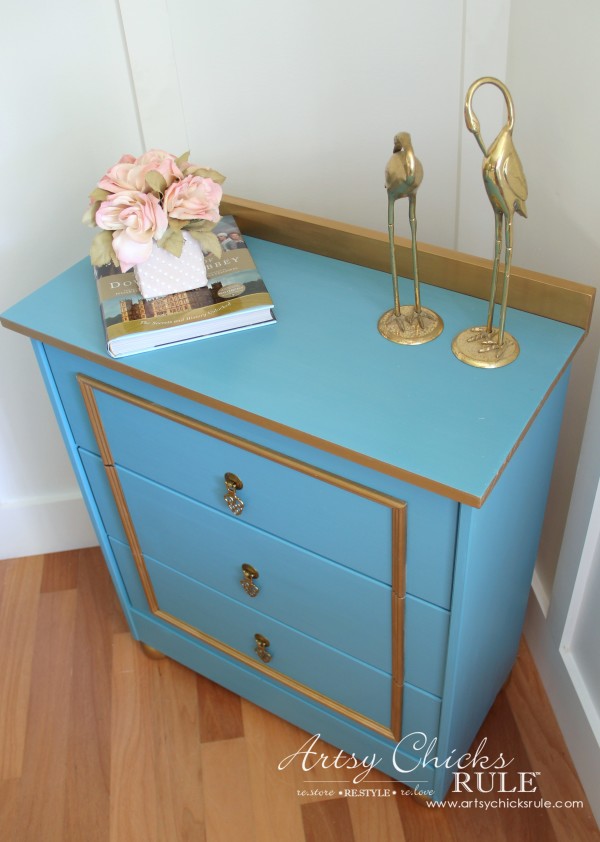 I attached the trim pieces on the front with wood glue.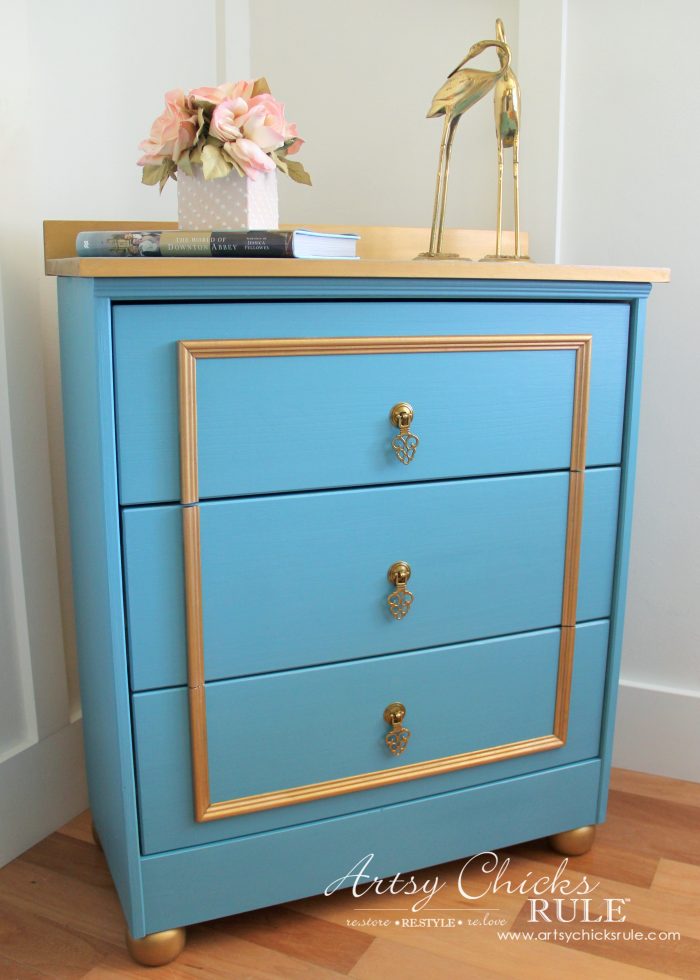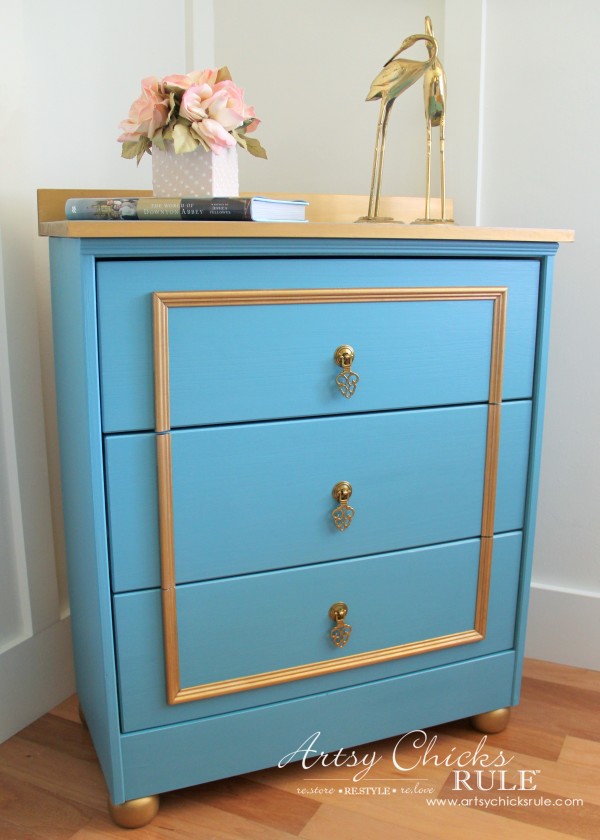 Those pendant pulls are just so delicate and lacy looking. I love them.
What a difference a little paint, wood trim…and pretty hardware makes!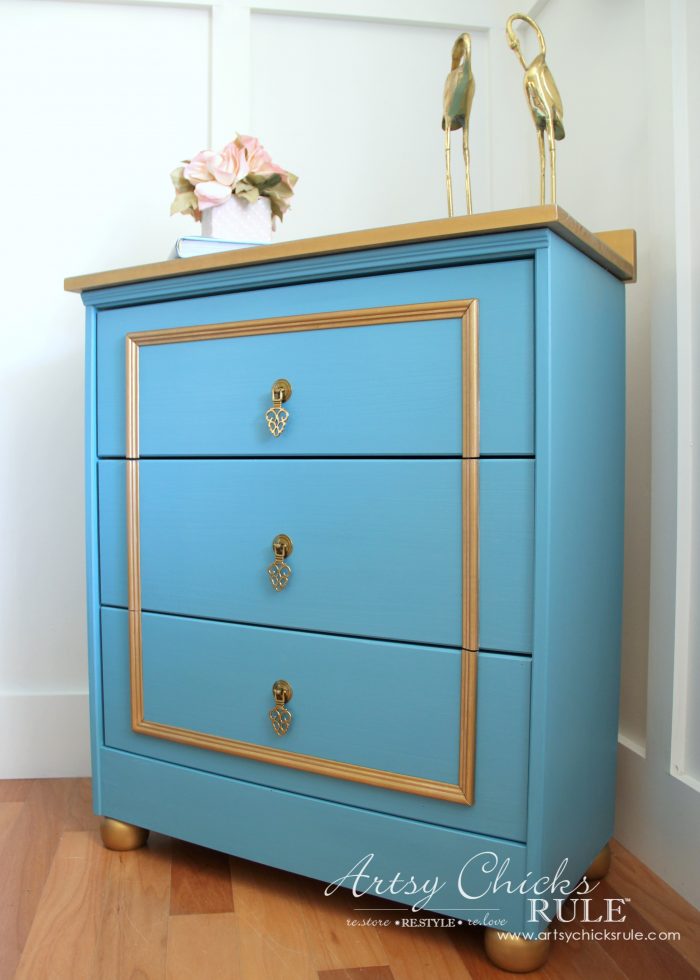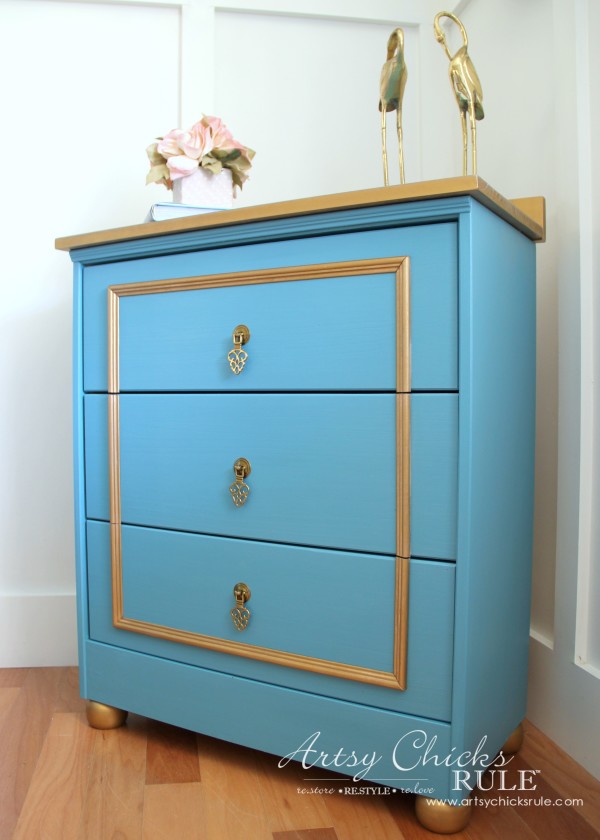 This was such a fun and creative project to work on! I enjoyed coming up with a brand new look for this plain Jane little IKEA chest.
Thank you to Hickory Hardware for supplying me with it, the pretty hardware and gift card for the wood materials.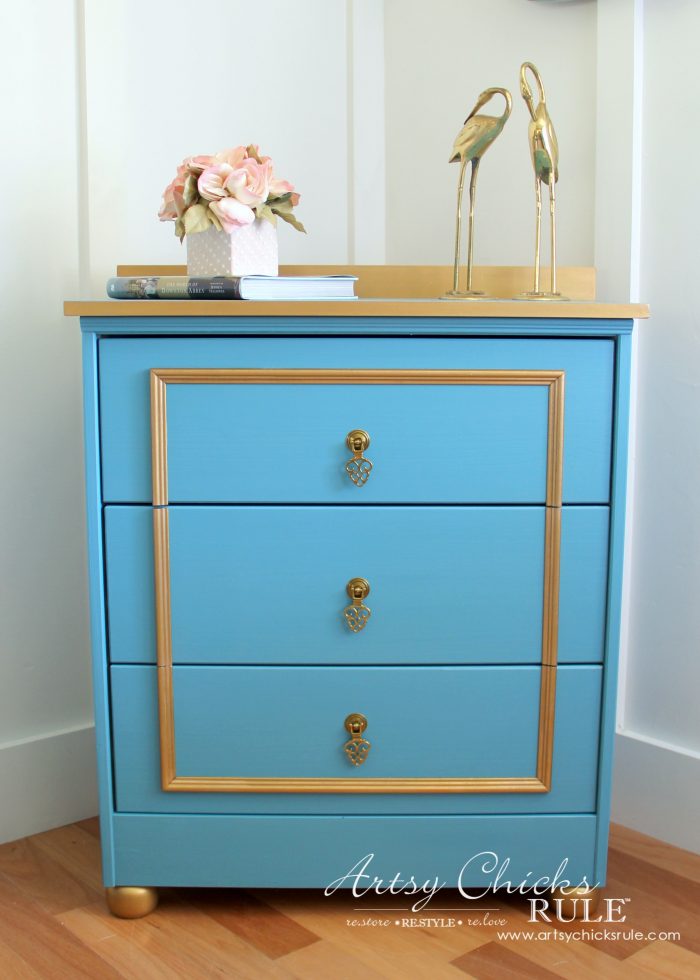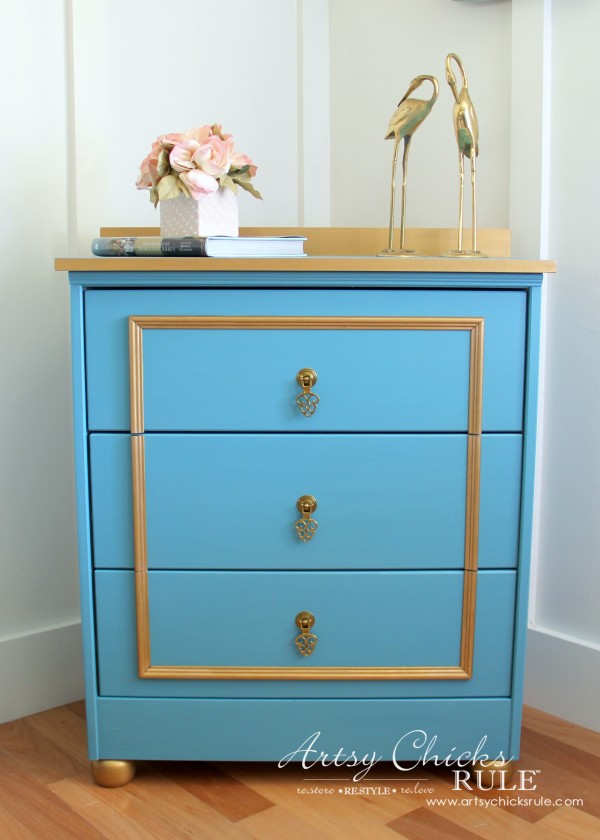 Would you like to see a few more awesome makeovers??
Check out my friends' IKEA Rast Makeovers below!
Stop back by to see how I turned this from drab to fab next! ;)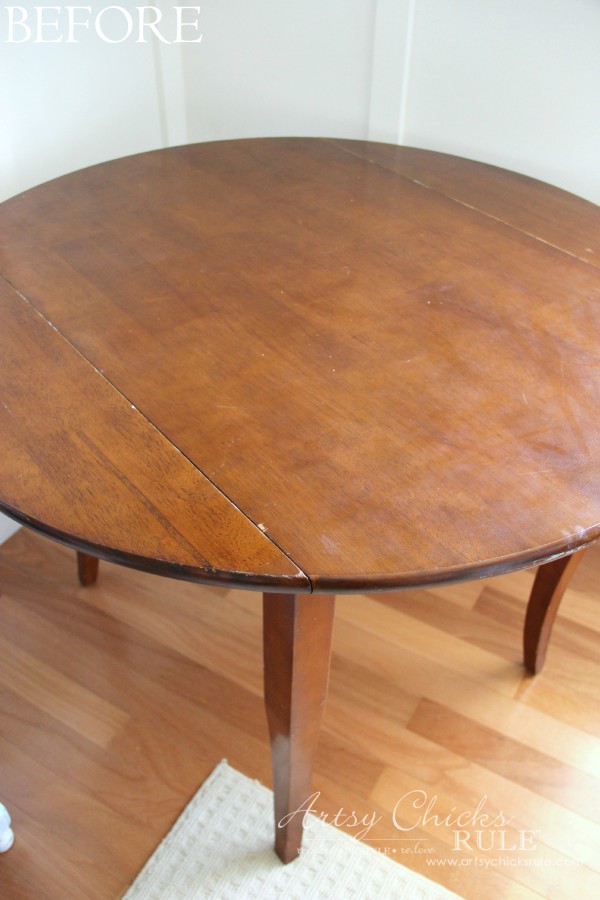 UPDATE!!! See it now, here!!